Montreal and Quebec City 2014


Current Promotions for this Tour!
LOW UNPUBLISHED PRICES ON GLOBUS TOURS
Why pay full price? Call us or click below for a quick quote and save money on Globus Tours.
Discount for Young Travelers

Mention Promo Code:

PT1073

Young Traveler Discount!
Young travelers ages 8-17 receive a 10% discount on the land only portion of their vacation. Traveler must be 8 - 17 on date of travel. 10% off Young Traveler discount based on the full land-only cost of the tour. Does not apply to Avalon Waterways/ Globus River Cruises. To receive the Young Traveler discount, the age of the traveler must qualify at commencement of services. Discount is applicable to any accommodation. Up to 25% off Young Traveler discounts apply to Globus Family Travel and Monograms Independent vacations. Additions restrictions may apply.

Repeat Travelers Save an Additional 5%!Mention Promo Code:

PT1113

Repeat Travelers Save an Additional 5%!
Journeys club members save an additional 5% on any 2014 or 2015 vacation. Repeat traveler must be a member of Journeys Club to receive additional discount. Booking must be made and under deposit before December 31, 2015 for travel commencing by December 31, 2015. Promotion applies to people that have traveled within the last five years of your booking, applies to new bookings only and must be a US Citizen. Additional restrictions may apply.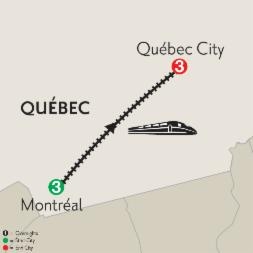 | Start Date | End Date | Offers | Brochure Land Price | Our Price | Quote |
| --- | --- | --- | --- | --- | --- |
| | Tue, May 13, 2014 | | $785 | Get Lower Price | |
| | Wed, May 14, 2014 | | $785 | Get Lower Price | |
| | Thu, May 15, 2014 | | $785 | Get Lower Price | |
| | Fri, May 16, 2014 | | $825 | Get Lower Price | |
| | Sat, May 17, 2014 | | $825 | Get Lower Price | |
| | Sun, May 18, 2014 | | $825 | Get Lower Price | |
| | Mon, May 19, 2014 | | $825 | Get Lower Price | |
| | Tue, May 20, 2014 | | $825 | Get Lower Price | |
| | Wed, May 21, 2014 | | $825 | Get Lower Price | |
| | Thu, May 22, 2014 | | $825 | Get Lower Price | |
| | Fri, May 23, 2014 | | $825 | Get Lower Price | |
| | Sat, May 24, 2014 | | $825 | Get Lower Price | |
| | Sun, May 25, 2014 | | $825 | Get Lower Price | |
| | Mon, May 26, 2014 | | $825 | Get Lower Price | |
| | Tue, May 27, 2014 | | $825 | Get Lower Price | |
| | Wed, May 28, 2014 | | $825 | Get Lower Price | |
| | Thu, May 29, 2014 | | $825 | Get Lower Price | |
| | Fri, May 30, 2014 | | $825 | Get Lower Price | |
| | Sat, May 31, 2014 | | $825 | Get Lower Price | |
| | Sun, Jun 01, 2014 | | $825 | Get Lower Price | |
| | Mon, Jun 02, 2014 | | $825 | Get Lower Price | |
| | Tue, Jun 03, 2014 | | $825 | Get Lower Price | |
| | Wed, Jun 04, 2014 | | $825 | Get Lower Price | |
| | Mon, Jun 16, 2014 | | $825 | Get Lower Price | |
| | Tue, Jun 17, 2014 | | $815 | Get Lower Price | |
| | Wed, Jun 18, 2014 | | $815 | Get Lower Price | |
| | Sat, Jun 21, 2014 | | $815 | Get Lower Price | |
| | Sun, Jun 22, 2014 | | $815 | Get Lower Price | |
| | Mon, Jun 23, 2014 | | $815 | Get Lower Price | |
| | Tue, Jun 24, 2014 | | $815 | Get Lower Price | |
| | Wed, Jun 25, 2014 | | $815 | Get Lower Price | |
| | Thu, Jun 26, 2014 | | $815 | Get Lower Price | |
| | Fri, Jun 27, 2014 | | $815 | Get Lower Price | |
| | Sat, Jun 28, 2014 | | $815 | Get Lower Price | |
| | Sun, Jun 29, 2014 | | $815 | Get Lower Price | |
| | Mon, Jun 30, 2014 | | $884 | Get Lower Price | |
| | Fri, Jul 04, 2014 | | $884 | Get Lower Price | |
| | Sat, Jul 05, 2014 | | $884 | Get Lower Price | |
| | Sun, Jul 06, 2014 | | $884 | Get Lower Price | |
| | Mon, Jul 07, 2014 | | $884 | Get Lower Price | |
| | Tue, Jul 08, 2014 | | $884 | Get Lower Price | |
| | Wed, Jul 09, 2014 | | $884 | Get Lower Price | |
| | Thu, Jul 10, 2014 | | $884 | Get Lower Price | |
| | Fri, Jul 11, 2014 | | $884 | Get Lower Price | |
| | Sat, Jul 12, 2014 | | $884 | Get Lower Price | |
| | Sun, Jul 13, 2014 | | $884 | Get Lower Price | |
| | Mon, Jul 14, 2014 | | $884 | Get Lower Price | |
| | Tue, Jul 15, 2014 | | $884 | Get Lower Price | |
| | Wed, Jul 16, 2014 | | $884 | Get Lower Price | |
| | Thu, Jul 17, 2014 | | $884 | Get Lower Price | |
| | Fri, Jul 18, 2014 | | $884 | Get Lower Price | |
| | Sat, Jul 19, 2014 | | $884 | Get Lower Price | |
| | Sun, Jul 20, 2014 | | $884 | Get Lower Price | |
| | Mon, Jul 21, 2014 | | $884 | Get Lower Price | |
| | Tue, Jul 22, 2014 | | $884 | Get Lower Price | |
| | Wed, Jul 23, 2014 | | $884 | Get Lower Price | |
| | Thu, Jul 24, 2014 | | $884 | Get Lower Price | |
| | Fri, Jul 25, 2014 | | $884 | Get Lower Price | |
| | Sat, Jul 26, 2014 | | $884 | Get Lower Price | |
| | Sun, Jul 27, 2014 | | $884 | Get Lower Price | |
| | Mon, Jul 28, 2014 | | $884 | Get Lower Price | |
| | Tue, Jul 29, 2014 | | $884 | Get Lower Price | |
| | Wed, Jul 30, 2014 | | $884 | Get Lower Price | |
| | Thu, Jul 31, 2014 | | $884 | Get Lower Price | |
| | Fri, Aug 01, 2014 | | $884 | Get Lower Price | |
| | Sat, Aug 02, 2014 | | $884 | Get Lower Price | |
| | Sun, Aug 03, 2014 | | $884 | Get Lower Price | |
| | Mon, Aug 04, 2014 | | $884 | Get Lower Price | |
| | Tue, Aug 05, 2014 | | $884 | Get Lower Price | |
| | Wed, Aug 06, 2014 | | $884 | Get Lower Price | |
| | Thu, Aug 07, 2014 | | $884 | Get Lower Price | |
| | Fri, Aug 08, 2014 | | $884 | Get Lower Price | |
| | Sat, Aug 09, 2014 | | $884 | Get Lower Price | |
| | Sun, Aug 10, 2014 | | $884 | Get Lower Price | |
| | Mon, Aug 11, 2014 | | $884 | Get Lower Price | |
| | Tue, Aug 12, 2014 | | $884 | Get Lower Price | |
| | Wed, Aug 13, 2014 | | $884 | Get Lower Price | |
| | Thu, Aug 14, 2014 | | $884 | Get Lower Price | |
| | Fri, Aug 15, 2014 | | $884 | Get Lower Price | |
| | Sat, Aug 16, 2014 | | $884 | Get Lower Price | |
| | Sun, Aug 17, 2014 | | $884 | Get Lower Price | |
| | Mon, Aug 18, 2014 | | $884 | Get Lower Price | |
| | Tue, Aug 19, 2014 | | $884 | Get Lower Price | |
| | Wed, Aug 20, 2014 | | $884 | Get Lower Price | |
| | Thu, Aug 21, 2014 | | $884 | Get Lower Price | |
| | Fri, Aug 22, 2014 | | $884 | Get Lower Price | |
| | Sat, Aug 23, 2014 | | $884 | Get Lower Price | |
| | Sun, Aug 24, 2014 | | $884 | Get Lower Price | |
| | Mon, Aug 25, 2014 | | $884 | Get Lower Price | |
| | Tue, Aug 26, 2014 | | $884 | Get Lower Price | |
| | Wed, Aug 27, 2014 | | $884 | Get Lower Price | |
| | Thu, Aug 28, 2014 | | $795 | Get Lower Price | |
| | Fri, Aug 29, 2014 | | $795 | Get Lower Price | |
| | Sat, Aug 30, 2014 | | $795 | Get Lower Price | |
| | Sun, Aug 31, 2014 | | $795 | Get Lower Price | |
| | Mon, Sep 01, 2014 | | $854 | Get Lower Price | |
| | Tue, Sep 02, 2014 | | $854 | Get Lower Price | |
| | Wed, Sep 03, 2014 | | $854 | Get Lower Price | |
| | Thu, Sep 04, 2014 | | $854 | Get Lower Price | |
| | Fri, Sep 05, 2014 | | $854 | Get Lower Price | |
| | Sat, Sep 06, 2014 | | $854 | Get Lower Price | |
| | Sun, Sep 07, 2014 | | $854 | Get Lower Price | |
| | Mon, Sep 08, 2014 | | $854 | Get Lower Price | |
| | Tue, Sep 09, 2014 | | $854 | Get Lower Price | |
| | Wed, Sep 10, 2014 | | $854 | Get Lower Price | |
| | Thu, Sep 11, 2014 | | $854 | Get Lower Price | |
| | Fri, Sep 12, 2014 | | $854 | Get Lower Price | |
| | Sat, Sep 13, 2014 | | $884 | Get Lower Price | |
| | Sun, Sep 14, 2014 | | $884 | Get Lower Price | |
| | Mon, Sep 15, 2014 | | $884 | Get Lower Price | |
| | Tue, Sep 16, 2014 | | $884 | Get Lower Price | |
| | Wed, Sep 17, 2014 | | $884 | Get Lower Price | |
| | Thu, Sep 18, 2014 | | $884 | Get Lower Price | |
| | Fri, Sep 19, 2014 | | $884 | Get Lower Price | |
| | Sat, Sep 20, 2014 | | $884 | Get Lower Price | |
| | Sun, Sep 21, 2014 | | $884 | Get Lower Price | |
| | Mon, Sep 22, 2014 | | $884 | Get Lower Price | |
| | Tue, Sep 23, 2014 | | $884 | Get Lower Price | |
| | Wed, Sep 24, 2014 | | $884 | Get Lower Price | |
| | Thu, Sep 25, 2014 | | $884 | Get Lower Price | |
| | Fri, Sep 26, 2014 | | $884 | Get Lower Price | |
| | Sat, Sep 27, 2014 | | $884 | Get Lower Price | |
| | Sun, Sep 28, 2014 | | $884 | Get Lower Price | |
| | Mon, Sep 29, 2014 | | $884 | Get Lower Price | |
| | Wed, Oct 01, 2014 | | $884 | Get Lower Price | |
| | Thu, Oct 02, 2014 | | $884 | Get Lower Price | |
| | Fri, Oct 03, 2014 | | $884 | Get Lower Price | |
| | Sat, Oct 04, 2014 | | $884 | Get Lower Price | |
| | Sun, Oct 05, 2014 | | $884 | Get Lower Price | |
| | Mon, Oct 06, 2014 | | $884 | Get Lower Price | |
| | Tue, Oct 07, 2014 | | $884 | Get Lower Price | |
| | Wed, Oct 08, 2014 | | $884 | Get Lower Price | |
| | Thu, Oct 09, 2014 | | $884 | Get Lower Price | |
| | Fri, Oct 10, 2014 | | $884 | Get Lower Price | |
| | Sat, Oct 11, 2014 | | $884 | Get Lower Price | |
| | Sun, Oct 12, 2014 | | $884 | Get Lower Price | |
| | Mon, Oct 13, 2014 | | $884 | Get Lower Price | |
| | Tue, Oct 14, 2014 | | $795 | Get Lower Price | |
| | Wed, Oct 15, 2014 | | $795 | Get Lower Price | |
| | Thu, Oct 16, 2014 | | $795 | Get Lower Price | |
| | Fri, Oct 17, 2014 | | $795 | Get Lower Price | |
| | Sat, Oct 18, 2014 | | $795 | Get Lower Price | |
| | Sun, Oct 19, 2014 | | $795 | Get Lower Price | |
| | Mon, Oct 20, 2014 | | $795 | Get Lower Price | |
| | Tue, Oct 21, 2014 | | $795 | Get Lower Price | |
| | Wed, Oct 22, 2014 | | $795 | Get Lower Price | |
| | Thu, Oct 23, 2014 | | $795 | Get Lower Price | |
| | Fri, Oct 24, 2014 | | $795 | Get Lower Price | |
| | Sat, Oct 25, 2014 | | $795 | Get Lower Price | |
| | Sun, Oct 26, 2014 | | $795 | Get Lower Price | |
| | Mon, Oct 27, 2014 | | $795 | Get Lower Price | |
| | Tue, Oct 28, 2014 | | $795 | Get Lower Price | |
| | Wed, Oct 29, 2014 | | $795 | Get Lower Price | |
| | Thu, Oct 30, 2014 | | $795 | Get Lower Price | |
| | Fri, Oct 31, 2014 | | $795 | Get Lower Price | |
| | Sat, Nov 01, 2014 | | $795 | Get Lower Price | |
| | Sun, Nov 02, 2014 | | $795 | Get Lower Price | |
| | Mon, Nov 03, 2014 | | $707 | Get Lower Price | |
| | Tue, Nov 04, 2014 | | $707 | Get Lower Price | |
| | Wed, Nov 05, 2014 | | $707 | Get Lower Price | |
| | Thu, Nov 06, 2014 | | $707 | Get Lower Price | |
| | Fri, Nov 07, 2014 | | $707 | Get Lower Price | |
| | Sat, Nov 08, 2014 | | $707 | Get Lower Price | |
| | Sun, Nov 09, 2014 | | $707 | Get Lower Price | |
| | Mon, Nov 10, 2014 | | $707 | Get Lower Price | |
| | Tue, Nov 11, 2014 | | $707 | Get Lower Price | |
| | Wed, Nov 12, 2014 | | $707 | Get Lower Price | |
| | Thu, Nov 13, 2014 | | $707 | Get Lower Price | |
| | Fri, Nov 14, 2014 | | $707 | Get Lower Price | |
| | Sat, Nov 15, 2014 | | $707 | Get Lower Price | |
| | Sun, Nov 16, 2014 | | $707 | Get Lower Price | |
| | Mon, Nov 17, 2014 | | $707 | Get Lower Price | |
| | Tue, Nov 18, 2014 | | $707 | Get Lower Price | |
| | Wed, Nov 19, 2014 | | $707 | Get Lower Price | |
| | Thu, Nov 20, 2014 | | $707 | Get Lower Price | |
| | Fri, Nov 21, 2014 | | $707 | Get Lower Price | |
| | Sat, Nov 22, 2014 | | $707 | Get Lower Price | |
| | Sun, Nov 23, 2014 | | $707 | Get Lower Price | |
| | Mon, Nov 24, 2014 | | $707 | Get Lower Price | |
| | Tue, Nov 25, 2014 | | $707 | Get Lower Price | |
| | Wed, Nov 26, 2014 | | $707 | Get Lower Price | |
| | Thu, Nov 27, 2014 | | $707 | Get Lower Price | |
| | Fri, Nov 28, 2014 | | $707 | Get Lower Price | |
| | Sat, Nov 29, 2014 | | $707 | Get Lower Price | |
| | Sun, Nov 30, 2014 | | $707 | Get Lower Price | |
| | Mon, Dec 01, 2014 | | $707 | Get Lower Price | |
| | Tue, Dec 02, 2014 | | $707 | Get Lower Price | |
| | Wed, Dec 03, 2014 | | $707 | Get Lower Price | |
| | Thu, Dec 04, 2014 | | $707 | Get Lower Price | |
| | Fri, Dec 05, 2014 | | $707 | Get Lower Price | |
| | Sat, Dec 06, 2014 | | $707 | Get Lower Price | |
| | Sun, Dec 07, 2014 | | $707 | Get Lower Price | |
| | Mon, Dec 08, 2014 | | $707 | Get Lower Price | |
| | Tue, Dec 09, 2014 | | $707 | Get Lower Price | |
| | Wed, Dec 10, 2014 | | $707 | Get Lower Price | |
| | Thu, Dec 11, 2014 | | $707 | Get Lower Price | |
| | Fri, Dec 12, 2014 | | $707 | Get Lower Price | |
| | Sat, Dec 13, 2014 | | $707 | Get Lower Price | |
| | Sun, Dec 14, 2014 | | $707 | Get Lower Price | |
| | Mon, Dec 15, 2014 | | $707 | Get Lower Price | |
| | Tue, Dec 16, 2014 | | $707 | Get Lower Price | |
| | Wed, Dec 17, 2014 | | $707 | Get Lower Price | |
| | Thu, Dec 18, 2014 | | $707 | Get Lower Price | |
| | Fri, Dec 19, 2014 | | $707 | Get Lower Price | |
| | Sat, Dec 20, 2014 | | $707 | Get Lower Price | |
| | Sun, Dec 21, 2014 | | $707 | Get Lower Price | |
| | Mon, Dec 22, 2014 | | $707 | Get Lower Price | |
| | Tue, Dec 23, 2014 | | $707 | Get Lower Price | |
| | Wed, Dec 24, 2014 | | $707 | Get Lower Price | |
| | Thu, Dec 25, 2014 | | $707 | Get Lower Price | |
| | Fri, Dec 26, 2014 | | $795 | Get Lower Price | |
| | Sat, Dec 27, 2014 | | $795 | Get Lower Price | |
| | Sun, Dec 28, 2014 | | $795 | Get Lower Price | |
| | Mon, Dec 29, 2014 | | $795 | Get Lower Price | |
| | Tue, Dec 30, 2014 | | $795 | Get Lower Price | |
| | Wed, Dec 31, 2014 | | $795 | Get Lower Price | |
| | Thu, Jan 01, 2015 | | $795 | Get Lower Price | |
| | Fri, Jan 02, 2015 | | $795 | Get Lower Price | |
| | Sat, Jan 03, 2015 | | $707 | Get Lower Price | |
| | Sun, Jan 04, 2015 | | $707 | Get Lower Price | |
| | Mon, Jan 05, 2015 | | $707 | Get Lower Price | |
| | Tue, Jan 06, 2015 | | $707 | Get Lower Price | |