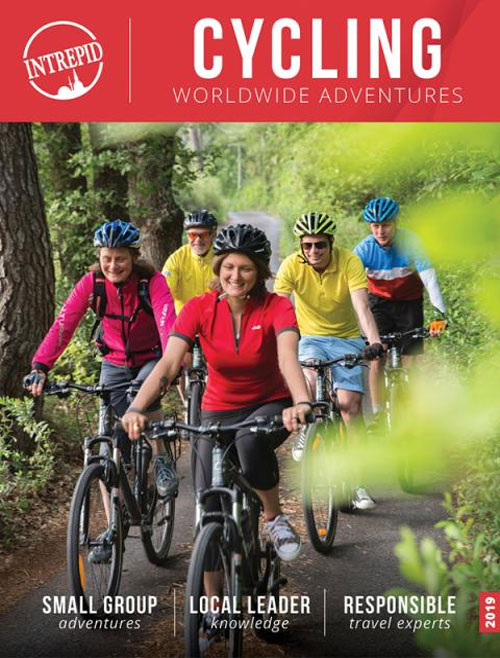 Call Us For Award-winning Value and Service on Intrepid Vacations - Cycling
NEW! 2019 Now Open for Sale! There's a nice simplicity to cycling. You start at A and slowly ride your way to B, powered by nothing but your own legs. This is cycling Intrepid-style. These trips are for people who really want to see a place, not just travel it. Ride on.
Escorted Tour
Escorted Tours are our most popular product. Escorted tours are normally conducted by a tour director who takes care of all services from beginning to end of the tour. Escorted tours normally include flights, hotels, transportation, transfers to the airport/hotel, most meals and sightseeing. Escorted Tours are conducted by motor-coach and usually no more than 2 nights are spent in each location visited. Escorted Tours are usually fast-paced and prices include much of the sightseeing.
Guided/Hosted Tour
Guided Tours are somewhat similar to Escorted tours but passengers are greeted by a local representative rather than a Tour Director and will not be escorted to all activities and functions. Local guides will be available to answer questions through the duration of the tour. Some meals, accommodations and sightseeing may be included in your tour. This style is ideal for people who want some freedom but still have the comfort of a guide.