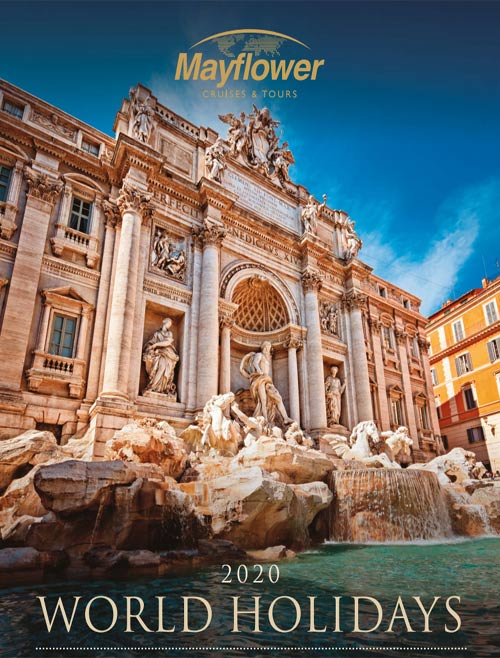 Guaranteed Low Prices on Mayflower Vacations - World Holiday
NEW! 2020 Now Open for Sale! History, culture and culinary delights come to life on a World Holiday. Experience the endearing beauty of the ancient cities of Rome and Athens. Immerse yourself in the natural wonder of Scandinavia, Iceland or South Africa - have the World Holiday you've always dreamed of.
Escorted Tour
Escorted Tours are our most popular product. Escorted tours are normally conducted by a tour director who takes care of all services from beginning to end of the tour. Escorted tours normally include flights, hotels, transportation, transfers to the airport/hotel, most meals and sightseeing. Escorted Tours are conducted by motor-coach and usually no more than 2 nights are spent in each location visited. Escorted Tours are usually fast-paced and prices include much of the sightseeing.
Guided/Hosted Tour
Get the same culturally immersive experience on your travels but with slightly more freedom on a guided/hosted tour! Unlike escorted tours, there may not be a dedicated travel director with you or your group. Instead, this person may change as you change destinations.