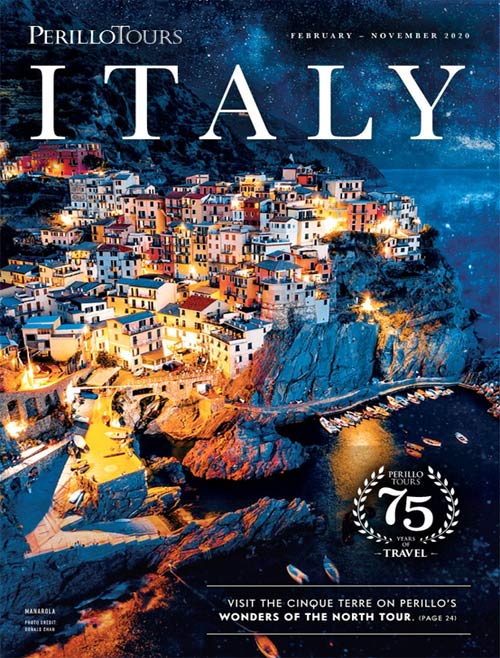 Guaranteed Low Prices on Perillo Vacations - Italy
NEW! 2020 Now Open for Sale! Perillo's Italy tours have been honed and crafted with the ideal balance of sightseeing, free time and optional activities. The beauty of the landscape is just the beginning of what Italy has to offer and Perillo will take you through it all, from the elegant piazzas, the scenic alps to the unrivaled architecture.
Escorted Tour
Escorted Tours are our most popular product. Escorted tours are normally conducted by a tour director who takes care of all services from beginning to end of the tour. Escorted tours normally include flights, hotels, transportation, transfers to the airport/hotel, most meals and sightseeing. Escorted Tours are conducted by motor-coach and usually no more than 2 nights are spent in each location visited. Escorted Tours are usually fast-paced and prices include much of the sightseeing.