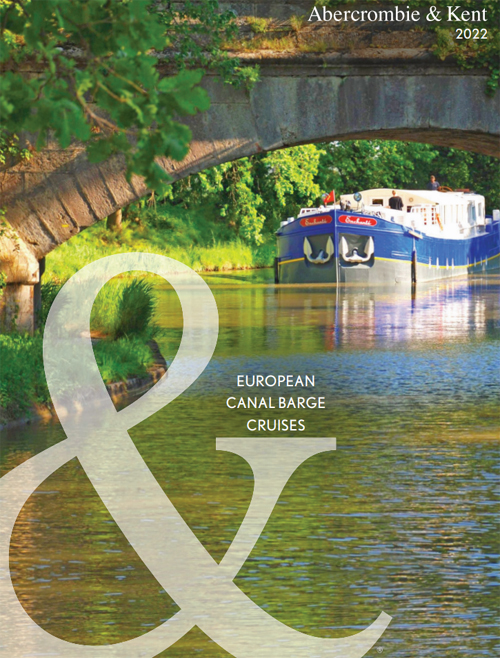 Call Us For Award-winning Value and Service on Abercrombie Kent Vacations - European Canal Barge
NEW! 2022 Now Open for Sale! The time to travel by canal barge in Europe has never been better. Barge cruising allows you to explore outdoors, in uncrowded village squares and along picturesque towpaths, or simply by watching the passing scenery from a cozy deck chair.
Escorted Tour
AffordableTours.com offers escorted tours to all of your favorite countries around the world. Escorted tours normally include hotel stays, transportation, most meals, sightseeing and cultural activities. They are led by a tour director who will be with your group from the beginning to end of the tour and they handle all of the logistics, check ins, attraction tickets and local guides that are included on your trip. People that enjoy escorted tours are travelers who don't have time or the knowhow to plan an all-encompassing, multiday overseas trip, people who travel in luxury or like to save money, and people who like to see the must-see sites while also experiencing the local culture. Escorted tours range in group size, pace, and age, so there is an escorted tour for every type of traveler. From solo travelers to groups of friends, to multi-generational families and adventure seekers, we have the escorted tour for you!
River Cruise
A river cruise is a tour that uses a small, luxury river ship as your transportation between cities. River cruises are known for being all inclusive, luxurious and relaxing. Travelers love that you only have unpack and pack one time and that all of your meals, and most of your sightseeing and excursions are included. Most river cruises sail at night so you will wake up in a new city every morning. Usually, a local guide conducts a tour in the morning and then you will have the rest of the afternoon to explore on your own or go on an optional tour. Most river cruise ships accommodate about 120 guests and can range from relaxing to active. The most popular river cruise destination is Europe, with a wide variety of itineraries on the Rhine and Danube River. River cruises also take place in Asia, Africa, Russia, South America and more.
Tour and Cruise
Some destinations need to be experienced on land and by cruise. Tour and cruise vacations let you combine the best of both worlds. During the land portion of your trip, take in the local culture and explore the sites, while staying overnight in a hotels. During the cruise portion of your trip, experience the beautiful coastline, port cities and views of the water in the comfort of your ship. Popular tour and cruise destinations are Greece, Alaska, Croatia and Egypt.