The Advantages of Small Group Travel
Small Group Travel
One of the fastest growing trends in touring is small group itineraries. While small group touring is not a new concept, it has recently caught on with travelers who are looking for a more intimate experience with local cultures and lifestyles; they want to be more of a traveler instead of a tourist. While small group tours still offer you visits to iconic landmarks, it's the other things that really count. Imagine dining at a local's own home for an authentic dinner or getting away from the long lines and large groups of other tourists to see what locals see and do what locals do. Perhaps you're an adventuring type and you're on a small group adventure tour, hiking and camping with only a few others. These are the small group differences you will not be able to get on a more traditional tour group. Small groups range from 12-26 people for a more personal, enriching experience. Interested in a small group tour? Find out more information below and submit a free request for a quote or give us a call at 1-800-935-2620!


One of the leading first class brands in the guided tour space, Trafalgar now has a dedicated brochure with itineraries specifically for small group tours. Trafalgar expertly crafts their itineraries so that it's always about one thing: the insider experiences you get while on tour. Meet the locals and eat with them, speak with them and see how they live day to day. Expect their Hidden Journeys itineraries to be extra special with a max group of 26 people and insider experiences on every trip.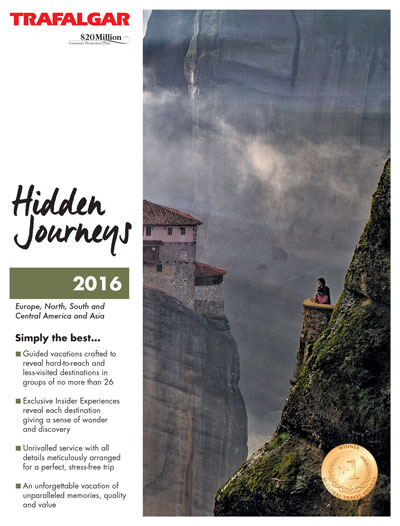 Hidden Journeys take you deeper into the culture of each destination, with intimate groups of up to 26. Explore China, Japan, Turkey, Greece, France, Ireland, Panama and Newfoundland with your Travel Director like an Insider.

Already a leading luxury tour operator, Tauck has utilized their expertise to develop small group tours. Expect all the high quality service levels and four/five star accommodations from Tauck with the added benefit of traveling in a small group averaging less than 20 people. Enjoy a more intimate experience on your travels and immerse yourself in the local culture, cuisine, and lifestyle. Tauck Culturious trips are hands-on adventures for inquisitive travelers that stimulate, then satisfy, a curiosity that challenges you to experience a destination as the locals do.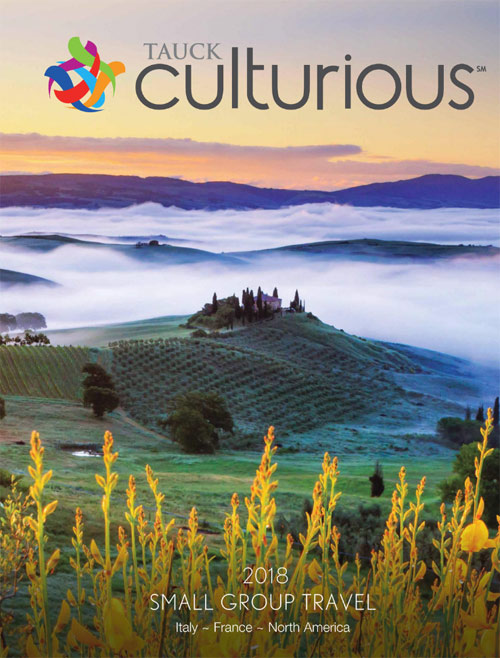 A Culturious tour is only one way to enjoy a tour that immerses you deep into the culture and heritage of the place you are visiting. Enjoy a hands on fun and engaging experience by taking a Tauck Culturious tour today.

Abercrombie & Kent has been providing travelers with an ultra luxury experience since 1962. With over 52 offices world wide, their reputation allows them private, sometimes exclusive access to different attractions around the world. With intimate group sizes of 18 people max, experience the best hotels and experience unmatched service levels with access to sites before any crowd arrives. A&K has set the standards for luxury small group travel worldwide. Their luxury small group tours deliver the best in comfort and service to the world's greatest destinations.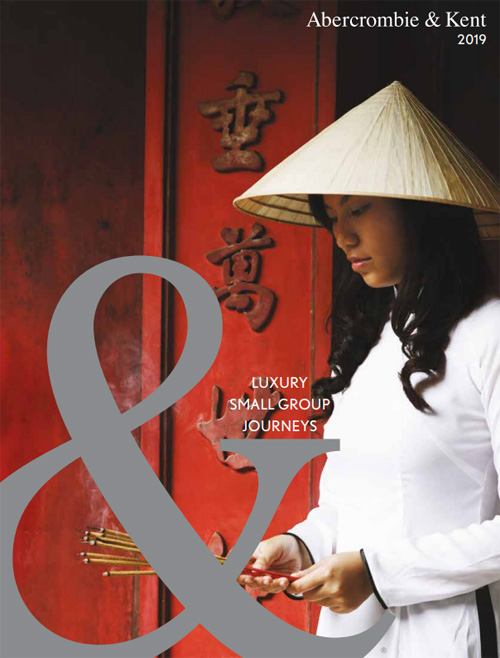 Through small group tours limited to just 12-18 guests, the best hotels and the most satisfying dining options, their vacations allow you to explore every facet of your destination while leaving all the details to them.

A provider of authentic, sustainable travel experiences, G Adventures is not like your normal tour operator - in a good way. With G Adventures, adventure cravers as well as classic tour travelers all get to explore the world in a different day. G Adventures provides awe-inspiring selection of affordable small-group tours, safaris and expeditions. Award-winning trips embrace authentic accommodation, exotic cuisine and local transport to put travelers on a first-name basis with the planet's people, cultures, landscapes and wildlife.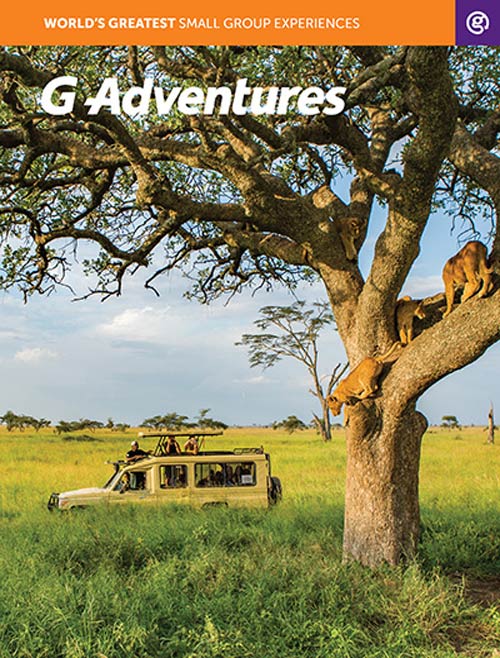 Looking for a little extra from your vacation but don't want to skip out on all the genuine experiences? Comfort is your ticket. These trips offer upgraded accommodations & more inclusions while still delivering plenty of freedom to pursue spontaneous situations on your own.


Founded in 1974 as General Tours, Alexander + Roberts is the new vision for this storied tour operator. Often described by other travelers as the affordable luxury providers, it's easy to see why so many people trust Alexander + Roberts for their vacation. With refined itineraries for groups no more than 16 guests, Alexander + Roberts should be considered before looking anywhere else. Did we mention their guides are all local guides for a true, authentic experience?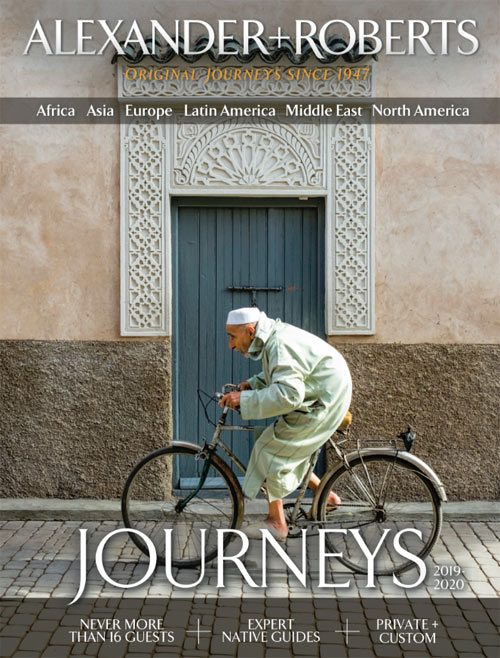 Alexander+Roberts expertly designed small group or privately guided vacations guarantees no more than 16 guests. From Asia, Europe, Latin America, the Middle East to Africa rest assured with Alexander+Roberts you will stay in the finest hotels, enjoying personalized service with the very best guides.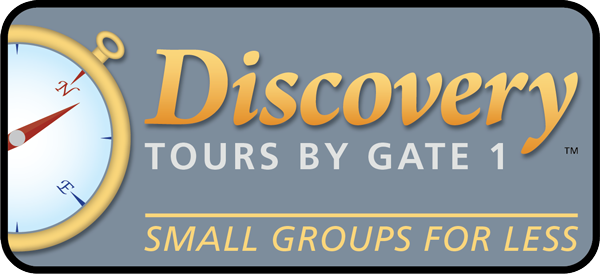 Discovery Tours, the small group tours by Gate 1, offers you small group touring for less than most other operators. For over 33 years Gate 1 has been providing more of the world for less than the competition. With no more than 22 travelers, Gate 1 is applying their knowledge and resources to small group tours and providing you with the same high quality, low cost tours you've come to expect.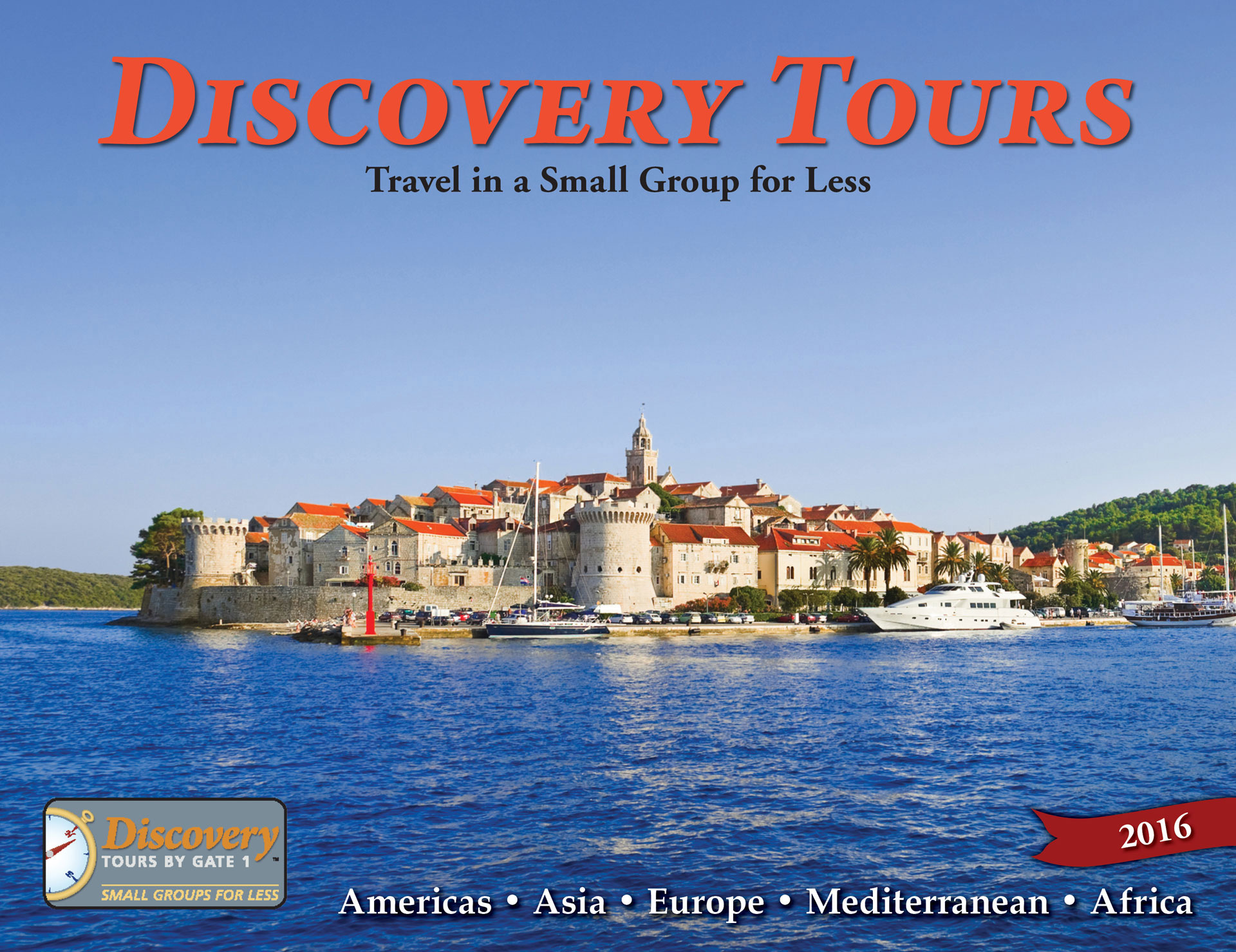 Discovery Tours by Gate1 specializes in small group travel usually from 10 to 18 people per tour. Visit the most sought-after destinations; Peru, Morocco, Southeast Asia, China, Nepal, Turkey, southern Africa, Ireland and Italy.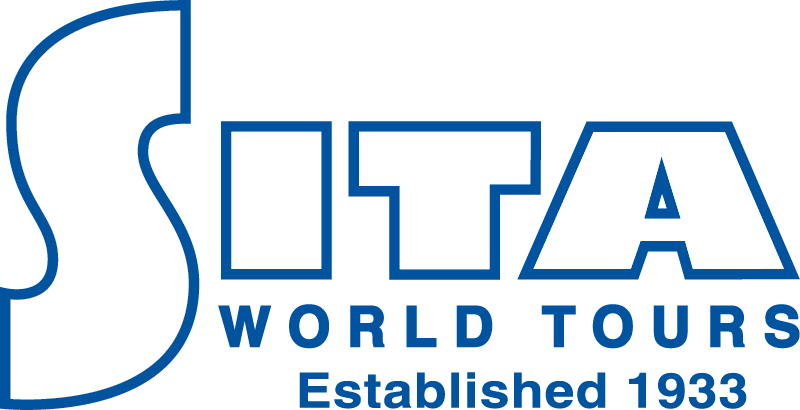 Spanning over 80 years of luxury travel experience, SITA World Tours has developed popular itineraries around the world. SITA has been able to enjoy much success due to the fact that they can customize trips to fit your needs or offer you a pre-planned itinerary. With a group of 18 people max, you are sure to get the most out of your vacation on an intimate, culturally inspired small group tour.


Do you want to plan a group tour with family, friends or a church or community group? CIE Tours has three great options for your group of ten or more people. But fewer people means you'll almost always have a window seat. You'll have more access to your guide and the local experts. You'll enjoy just a little more time at each stop.
Better Business Bureau
AffordableTours.com is a proud recipient of the Better Business Bureau (BBB) awards 2006-2020 with A+ Rating.

It Pays To Refer! Earn Up To $200!
It's simple: Sign up your friends, family, and anyone to us and when they book you will receive an American Express gift card worth up to $200 in the mail for simply referring.
---