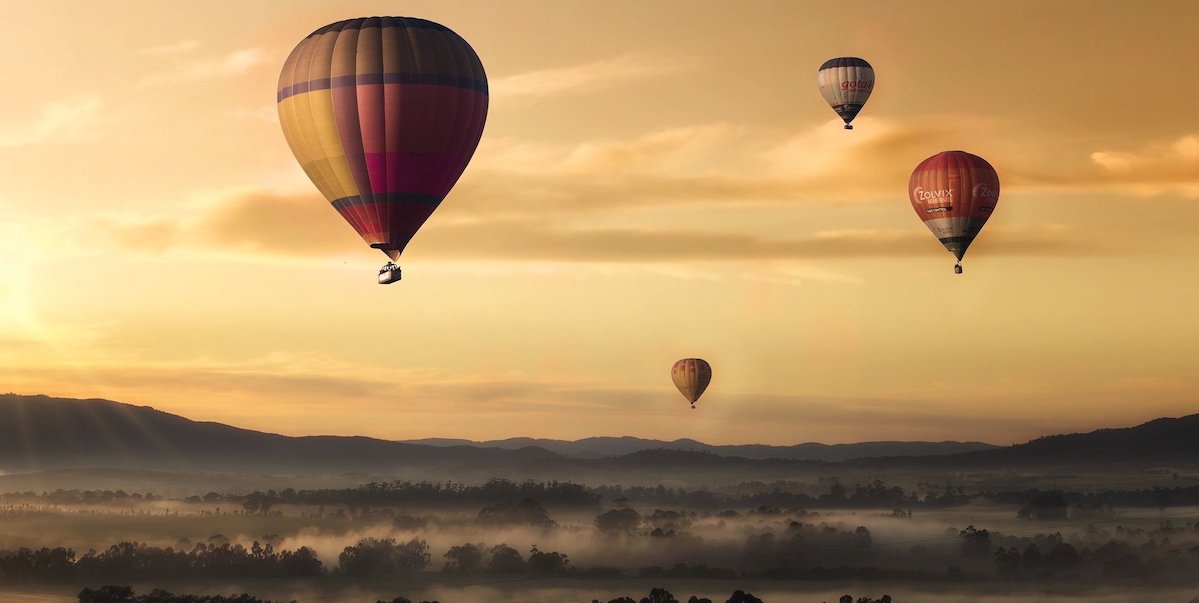 Due to travel restrictions and the growing concern with COVID-19, we've put together a list of destinations and trips that you can take in 2021 now.
United States
If you don't want to go far, yet enjoy the wonderful sites, there is no better time to discover United States. Many people who want to take a United States vacation want to avoid all the planning and logistics involved in a big week or two week foreign trip abroad and are looking to save money by doing it all in a package instead of piecing things together at full price. It's sprawling geography is vast and varied and there's nothing more american than a road trip around the US. From the flatlands in the southeast to the ice caps in Alaska, there's a little bit of everything here for everyone. Each of the six main regions in the United States has a different climate and each is different from each other: Northeast, Southeast, Midwest, Southwest, West, and Northwest.
Why Now? Explore your own backyard without the long lines and ease of travel like never before.
United States Highlights
Explore the many National Parks and National Forests the USA has to offer, like Yellowstone National Park, Bryce Canyon, Grand Canyon, Yosemite, and Zion.
Alaska is full of wildlife, natural beauty, huge glaciers, and friendly people.
Island hop around Hawaii to see volcanoes, beaches, and forests. Spend time at Pearl Harbor and visit the USS Arizona Memorial.
United States Travel Tips
There are many National Parks spread out around the country. Pick your favorites and travel to ones that are also close by.
All the Smithsonian Museums are free, as well as a lot of the government buildings. However, some exhibits might require a reserved ticket ahead of time.
Mexico
Mexico is home to beautiful cities, beaches, food, and ruins. Plus, there is so much rich culture in Mexico, no matter where you look. If you're lucky enough to be visiting Mexico on a tour, you'll have a guide with you who will show you everything from the must-see spots to the hidden gems that you'll be happy you found.
Why Now? The least amount of people visit during the winter, even though it's the country's dry season. Prices will be at their lowest during this time, a huge pro to visit in the winter.
Mexico Highlights
See the iconic Chichen Itza on the Yucatan Peninsula.
Scuba dive in Cenote Dos Ojos.
Walk around the breathtaking Izamal.
Adventure to the pretty town of Puerto Vallarta.
Take a train ride through the Copper Canyon.
Mexico Travel Tips
Always try to pay in pesos because you'll get a better deal than you would if you were to pay in United States dollars.
Try to see at least one cenote. They are beautiful caves and underground swimming pools that are truly breathtaking. Each one is incredibly different, so try to see a few of them if you can.
France
Like the famous line goes, "Paris is always a good idea", it doesn't matter much when you are there, as long as you are there. Most France tours begin or end in Paris so you can ascend the Eiffel Tower, tour Notre Dame, see the famous art in the Louvre, walk along the Seine, and visit the ornate Palace of Versailles.
Why Now? The weather is pretty temperate all year long but with less crowds, it means less stress on the country.
France Highlights
See the Louvre, the most iconic museum in the world
Shop 'till you drop on the Champs-Elysees
Catch dinner and a show at the world famous Moulin Rouge
France Travel Tips
Practice basics like greeting a shopkeep with a "bonjour" when entering and an "au revoire" when leaving
Don't visit only Paris – France is incredible beautiful and you would be missing out if you don't leave the capital city
Iceland
Iceland regularly tops bucket lists, Iceland woos visitors with a cinematic landscape. With dozens of active volcanoes, bubbling geysers, crystalline ice caves, and front-row seats to the Northern Lights, it's no surprise that the "Land of Fire and Ice" is one of the hottest travel destinations in the world.
Why Now? Summer has the best conditions to tour almost any place or attraction in Iceland.
Iceland Highlights
Explore Reykjavik, the northernmost capital in the world, a lively city with many museums, galleries, restaurants, shows, and concerts.
Get active in Akureyri which has some of Iceland's best hiking trails as well as skiing, rafting, caving, and horseback riding.
Admire the spectacular natural beauty of Siglufjörður, a historic fishing town close to the Arctic circle.
Iceland Travel Tips
There are direct affordable flights to Iceland from major US hubs. Look out for deals from Icelandair and WOW Air. Prices can drop to $99 one-way.
Pack for all four seasons because Iceland has some of the most dynamic weather anywhere in the world. Don't forget a thermal base layer, swimsuit, rain jacket, and hiking boots.
Costa Rica
From volcanoes to beautiful beaches to rainforests, you'll never be bored here. If you're lucky enough to be going on a Costa Rica tour, you're in for a real treat. Costa Rica is truly beautiful no matter the time of year and is always a great place to visit.
Why Now? The winter months have average temperatures of 74°F, making this the coldest time of the year. This is what is known as the dry season in Costa Rica because this time of year sees the least amount of precipitation, making it the most popular time of year to visit.
Costa Rica Highlights
Adventure through Tortuguero National Park.
Learn history at the National Museum of Costa Rica.
Get up close with turtles at the Sea Turtle Conservancy Visitor's Center.
Walk across the suspension bridges in Selvatura Park.
Costa Rica Travel Tips
Always travel with a rain jacket and an umbrella. Costa Rica is known for having random downpours, so it's best to be prepared at all times. You never know when it might happen!
The best way to explore Costa Rica is through an organized tour, so you're already on the right path. Booking a tour gives you a personal guide to all that this place has to offer.
South Africa
Visit major wildlife areas, such as Kruger National Park, and view a diversity of wildlife. See such towns as Johannesburg and Cape Town, or schedule a South Africa tour that allows you to see everyday village life up-close. Besides Kruger National Park, you often will visit Chobe National Park or side attractions, such as a crocodile farm or snake farm.
Why Now? You really can visit South Africa just about any time. When choosing a time to go, you need to consider what you believe you can handle temperature-wise and how far you wish to stretch your travel budget.
South Africa Highlights
View African Game in places, such as Kruger National Park and Chobe National Park. See animals indigenous to Africa, including the crocodile, zebra, giraffe, elephant, hippo, eland, and impala.
Travel to Kasane, the gateway to Chobe National Park, and hub for destinations to places, such as Kazungula village.
South Africa Travel Tips
Arrive in your city of departure about two days early to get adjusted to the time zone so you can relax before your South Africa tour begins.
Wear walk-friendly close-toed shoes or comfortable hiking boots with a good tread.
Turkey
Experience Turkey Tours to discover one of the wonders of the Middle East. Turkey is a unique country met at the crossroads of regions and religions that shape it into a must-visit destination for curious travelers. Discover the beautiful mosques, the lost cities hidden beneath ruins, the natural sights, and some of the more vibrant colors everywhere you look. Turkey is an experience like no other, and Turkey Tours is your gateway to the perfect trip.
Why Now? Turkey has a moderate climate all year round. Turkey is a unique city stretched across two continents – Europe and Asia. It's a popular travel destination in all seasons from tourists from both continents.
Turkey Highlights
Visit the Blue Mosque UNESCO World Heritage Site
View the Changing of the Guards ceremony at the Mausoleum of Atatürk
Soak in the Pamukkale Hot Springs' healing waters
Bargain prices in the Grand Bazaar for the best Turkish shopping experience
Turkey Travel Tips
Wear proper clothing when visiting mosques and other religious sites. Bags are provided for shoes, and scarves are available nearby if needed. You'll typically see crowds praying throughout the day, so be respectful of the sites.
Eat the street food! Turkey is famous for its delicious street food options, so don't be shy to try everything in sight.
Serbia
Landlocked in the middle of Southeast Europe, Serbia is a country of enormous natural beauty and great history. Serbs are a nation of resistance and at the same time very welcoming for the tourists. Serbia has suffered for a very long time and always came out of it as a victorious nation and that is the reason why your tour to Serbia will give you a great lesson into the history of this tough nation.
Why Now? Serbia is a good place to visit all around the year. Winters in Serbia open up a lot of activities for tourists like Snow Ski and the season of the same starts from December and end in March.
Serbia Highlights
Visit the Zlatibor mountain spa and take a deep breath to absorb all of serenity
Witness the wildlife that you would have never expected in Uvac National Park.
Let yourself get lost into the historical fortress of Novi Sad.
Serbia Travel Tips
Serbia has a lot to offer in terms of sports and activities such as scuba diving, wind surfing, paragliding, bungee jumping and much more. And if you are into sports this place will amaze you, therefore, don't forget to bring your sports gear before coming into Serbia.
Serbia has a really good scene of food because of its huge variety of dishes and if you are a foodie and are visiting Serbia, you need to keep yourself hungry because on this trip you are going to be eating a whole lot and the good news is, even if you are vegetarian you need not to worry because Serbian cuisine also offers one of the world's best vegetarian dishes.
Tanzania
Tanzania is known for its vast and beautiful wilderness areas - areas that include the Serengeti National Park and Kilimanjaro National Park. Serengeti National Park features the big 5 of former game animals - the elephant, leopard, lion, rhino, and buffalo. Mount Kilimanjaro, Africa's highest mountain, is located in Kilimanjaro National Park.
Why Now? The best time to visit the Serengeti National Park is from January to February. In most instances, you can travel just about anytime outside of the "Green Season," or the rainy period that falls between March and May.
Tanzania Highlights
Observe the Great Migration in Serengeti National Park - watching as thousands of wildebeest, flanked by gazelles and zebras, thunder over the savannah.
Visit exotic Zanzibar, also called Unguja - a place that embodies a magical and exotic atmosphere by its melange of Swahili, Middle Eastern, and Indian influences.
Seek out the Big 5 with a Maasai guide.
Tanzania Travel Tips
Altitude sickness can occur at half the height of Mount Kilimanjaro, which stands 5,895 meters, or 19,340 feet tall. The best cure for the sickness is to descend the incline.
Buy a comprehensive travel insurance plan if you plan to dive or climb in Tanzania. Include coverage that enables you to be evacuated if you cannot get adequate care at the local hospitals.
Better Business Bureau
AffordableTours.com is a proud recipient of the Better Business Bureau (BBB) awards 2006-2020 with A+ Rating.
It Pays To Refer! Earn Up To $200!
It's simple: Sign up your friends, family, and anyone to us and when they book you will receive an American Express gift card worth up to $200 in the mail for simply referring.
Read More
---