The US comprises around 50 states that all have their own culture, tradition, and heritage. Since the USA is a relatively large country, the weather also tends to vary between states. Cities like Los Angeles, Las Vegas, Chicago, Miami, and New York are bustling with amazing nightlife and once you are there in any of these cities, you will not want to leave them anytime soon. You can also take an escape from these busy urban cities and dive into more rural life, then you should visit Alaska which has a lot of vast lands for you to explore. The USA along with its extensive history has also made its mark in the fields of arts with artists like George O'Keefe, Robert Rauchenberg, and Jackson took the art industry of the country to new heights. Chicago and New York are the best places to explore the art scene in the country. With tour operator volume buys plus our low everyday prices you can save up to 40% versus assembling the same itinerary on your own! Book your United States tour today with AffordableTours.com, your discounted tour headquarters. View United States Tour Deals and Discounts
United States Travel Guide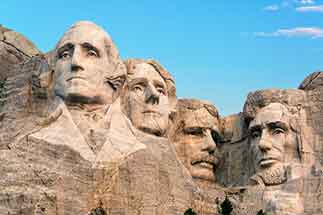 Showing 1 - 16 Tours
Tour Itinerary
Days
Operator
Quality
Style
Starts
Ends
Price

Hiking in Sedona and the Grand Canyon

04

Days

Intrepid

First Class

Escorted
Sedona, AZ
Sedona, AZ
United States
$2,220View Tour

Book With Flexibility

Hiking the Best of the Grand Canyon

03

Days

Intrepid

First Class

Escorted
3 - Explorer

12+ years old
9
Flagstaff, AZ
Flagstaff, AZ
United States
$1,710View Tour

Book With Flexibility

Hiking and Camping in Joshua Tree

04

Days

Intrepid

First Class

Escorted
3 - Explorer

12+ years old
6
Las Vegas, NV
Las Vegas, NV
United States
$1,645View Tour

Book With Flexibility

Winter Hiking and Snowshoeing in Rocky Mountain National Park

04

Days

Intrepid

First Class

Escorted
4 - Active

12+ years old
12
Estes Park, CO
Estes Park, CO
United States
$2,195View Tour

Book With Flexibility

Winter Hiking and Snowshoeing in Yosemite

04

Days

Intrepid

First Class

Escorted
4 - Active

12+ years old
6
Yosemite National Park, CA
Yosemite National Park, CA
United States
$2,360View Tour

Book With Flexibility

Hiking the best of Death Valley & Joshua Tree

06

Days

Intrepid

First Class

Escorted
4 - Active

12+ years old
10
Las Vegas, NV
Las Vegas, NV
United States
$3,555View Tour

Book With Flexibility




10 Day Copper Canyon: Mexico & Tucson - Wednesday Departure

10

Days

Gate1

First Class

Escorted
2 - Classic

Tucson, AZ
Tucson, AZ
Mexico, United States
$2,299View Tour

Best Price Guaranteed

Book With Flexibility

10 Day Three Islander 2023

28 reviews
10

Days

Perillo

First Class

Escorted
Honolulu, HI
Kauai, HI
United States
$5,250View Tour

Best Price Guaranteed

13 Day Four Islander 2023

13

Days

Perillo

First Class

Escorted
Honolulu, HI
Big Island, HI
United States
$6,895View Tour

Best Price Guaranteed

Perillo Tours Hawaii New Years Celebration 2023

10

Days

Perillo

First Class

Escorted
Oahu, HI
Kauai, HI
United States
$5,895View Tour

Best Price Guaranteed

Tournament of Roses Parade 2023

4 reviews
05

Days

Mayflower

First Class

Escorted
Los Angeles, CA
Los Angeles, CA
United States
$1,849View Tour

Best Price Guaranteed

Book With Flexibility

New York Explorer 5 Days (Apr 2023 - Mar 2024)

05

Days

Contiki

Budget

Escorted
18 - 35 years old
New York, NY
New York, NY
United States
$565View Tour

Best Price Guaranteed

Book With Flexibility




Southern Adventure

12

Days

Contiki

Budget

Escorted
18 - 35 years old
Los Angeles, CA
Fort Worth, TX
United States
$2,642View Tour

Best Price Guaranteed

Book With Flexibility




LA Explorer 2 Nights (Apr 2023 - Mar 2024)

03

Days

Contiki

First Class

Escorted
18 - 35 years old
Los Angeles, CA
Los Angeles, CA
United States
$355View Tour

Best Price Guaranteed

Book With Flexibility

New York Explorer 3 Days (Apr 2023 - Mar 2024)

03

Days

Contiki

Budget

Escorted
18 - 35 years old
New York, NY
New York, NY
United States
$395View Tour

Best Price Guaranteed

Book With Flexibility

Grand Southern

21

Days

Contiki

Budget

Escorted
54
Los Angeles, CA
Miami, FL
United States
$4,190View Tour

Best Price Guaranteed

Book With Flexibility
United States Travel Guide
United States Tours Highlights
Take a party bus or limousine to visit the Las Vegas casino in a very unique style.
You will be amazed to see the Grand Canyon and it is really hard to believe your eyes when you are there and looking at it up close.
Go for a hunting trip to Alaska and have an experience of a lifetime.
Visit Silicon Valley, which is the center of most technical developments in the USA.
Go camping in Shenandoah National Park and experience the natural hill and captivating beauty of the Appalachian Mountains.
Treat your taste buds with an awesome food tour of the USA and try the extremely delicious cuisine of the country. A Philadelphia cheesesteak and crispy fried chicken in Memphis are a treat in the USA.
You can also spend a day exploring the capital city of the USA, Washington DC, by visiting the museums or the residence of the American president.
United States Tours Travel Tips
You need to make sure that you are carrying all the necessary travel documents on your USA tour because at any point you can be asked to show a valid ID or a valid visa. This is true for you if you are visiting almost any country in the world.
There can be some counterfeit items for sale by street vendors in some cities and you need to be really careful before buying stuff from these vendors because the US immigration counters at the airports might confiscate such items when you are going back to your home country.
English is the primary language for communication in the USA and if you are an English speaker you will connect with the people very easily. Some parts of the US also speak Spanish so if you know how to speak Spanish then that would also do some work.
USA is a safe country with just a few incidents of theft and mugging incidents happening in the urban towns. The crime rate in some cities is high but it is not alarmingly high or high enough to compel you to not visit these cities, it is only because of the incidents that take place once or twice a year.
The government does not allow you to smoke indoors and it is advised that if you are a smoker you should be careful when choosing a place to smoke because there are several places which are smoke-free and you can be incurred with a heavy penalty if you smoke in such areas.
The internet is not an issue and you will easily be able to get a very good connection, anywhere in the country. There are many free Wi-Fi hotspots in the country where you can connect to your social media without wasting your own cellular data, which can be a bit expensive.
USA has one of the best public transport systems in the world with underground metros, busses, and taxi service available to you all around the clock.
United States Tours Things To Do
San Francisco

The golden gate bridge defines the true personality of San Francisco city. This city has a very diverse and a mixture of cultures which is visible in the variation of lifestyles between neighborhoods. The city has people settling in from a large number of different countries, which has resulted in its overwhelmingly dynamic culture.

Best Time To Visit

Fall is considered the San Francisco because it offers unbelievably warm weather. September through November provides a very pleasurable climate for you to travel around the city. Winters in San Francisco are a little cold for you to comfortably enjoy the trip.

You Should Know

This city is surrounded by small hills, which makes it overall a little smaller as compared to other American cities. The city is very well connected by roads and has a very efficient public transport system of busses, trams or taxis. You can also rent a bike and take it for a ride along the waterfront.

Las Vegas

When you are visiting Las Vegas, you will feel like that 24 hours of the day are just not enough and you need more time to spend in this beautiful city with hundreds of activities to never let you be bored. You get an opportunity to try your luck in the casinos. But this city is not just a casino city where you come and play some blackjack and go back, this city is an overall travel destination because you can go have dinner in some of the best restaurants in the country or enjoy the live music shows which are almost always happening in the city.

Best Time To Visit

Spring and fall are considered the best seasons to visit Las Vegas due to many reasons. This is a very famous tourist attraction and thousands of travelers are always visiting this city and based on the data it is seen that these seasons bring a lot of tourists into the city, which is why there are a lot of activities to do during this season.

You Should Know

While in Las Vegas you will be walking a lot and it is advisable that you wear very comfortable footwear so that you don't have any trouble walking in the streets. In this city, if you are planning to play a little in the casinos try to keep some small change with you so that you can give a tip o the waiter.

Los Angeles

Los Angeles or most commonly known as LA is a city that is known to be the birthplace of the Hollywood film industry. The city, which is often referred to as Hollywood, got its reputation from a nearby hill which has "Hollywood" written on it. You can tour movie studios, have lunches or dinner in one of the most famous restaurants in the country; attend musical concerts and so much else. This city is offering too many activities for its tourists and you will definitely want to extend your stay in order to perform some of those activities.

Best Time To Visit

The summer season in the city is usually filled up with tourists. Although this season is a pretty good time to visit the city but to avoid the crowds, it is highly recommended that you visit this city in the spring or fall season.

You Should Know

To enjoy all of Los Angeles, it is better that you rent a car to travel within LA. There is a huge tipping culture in Los Angeles and it is not considered a good gesture to ignore the tips. Keep a water bottle with you at all times because sometimes the weather can get really hot while you are strolling on the streets.

Miami

Miami is a city in the state of Florida. This city in USA is famous for its beaches and celebrity-like lifestyle. While visiting Miami you will notice the private beaches and multi-million dollar mansions on the coastline that are owned by some of the world's richest people and celebrities. The nightlife in the city is scorching and you will be taken away by it once you are here.

Best Time To Visit

The weather in Miami is known to be very hot and the best time to enjoy your day on the beach is from February through May. In these, the weather is not so hot and it is pretty warm to spend some time in the sunshine.

You Should Know

You can travel around the city free of cost via the Metromover and Miami trolley; they are also some great options to visit the most popular destinations around the city. In some of the upscale areas, you might notice that there is a dress code that you might need to follow. Miami is full of art and you can visit its many incredible museums for better understanding.

Grand Canyon

If you are planning to go on USA tour then this place must be on your bucket list. Even Roosevelt said that every American should see Grand Canyon. This hilly area is located in the state of Arizona. The Grand Canyon national park is a great place to visit in the morning and spend an entire day traveling on bicycle or a mountain bike to explore more about this beautiful landscape.

Best Time To Visit

Grand Canyon is an open hilly region with cliffs that can get very hot during the summers and most tourists visit this attraction from March to May or September to November. Be careful in visiting this place in summers because the scorching can cause dehydration.

You Should Know

According to some archaeologists, this canyon was carved by the Colorado River some 6 million years ago. If you are shocked to hear the number of years then it is advised that you should hold your horses because a recent study claims that they may have been from some 70 million years ago. And yes that is huge.

Chicago

Chicago is the country's third most popular city. Chicago's extravagant growth in the 19th century led to a reputation for its creativity in arts, architecture, and business. In each direction of city it presents a different face of Chicago and its most attractive feature is its miles of well-used parks and other public facilities along the lakeshore. Thousands of visitors come each year just to view the beauty of architecture in Chicago.

Best Time To Visit

The best time for this attraction is during April through May and between September and October, as it has a warm temperature and multiple festivals take place during that time.

You Should Know

This city has so much to offer that one tour might just not be enough to explore the entire city. You can spend a fair amount of time enjoying the vibrant nightlife of the city, which really takes a toll on you once you are there. The Art Institute of Chicago is also a great place to spend some time admiring the art. And while you are here, do not forget to visit the architectural landmarks of the city.

Houston

Houston is one of the most energetic cities in the United States of America. This city is located in the southern state of Texas. It is a cultural and culinary hub of the region. The food options that are available for its citizens include cuisines from several countries of the world. This implies that while visiting Houston you will have a flavor from around the globe.

Best Time To Visit

In Houston, you will be able to experience warm weather year-round but the most favorite time for tourists to visit Houston is from February to April or from September to November because this is the time for all the festivals and pleasant weather in Houston.

You Should Know

On your trip to Houston, you must visit the L B Johnson Space Center, which spans over 1,620 acres and offers around 100 facilities to its visitors. Here you can feel like you are in space by experiencing a simulation of the zero-gravity environment. You can also take a walking tour of Montrose to admire the street art of Houston.
United States Tour Packages
The weather in USA varies from region to region. Some regions have extreme weather while some have moderate weather. So it depends on which region of the USA, you are planning to visit. But in the majority of the cases, spring and fall are better seasons to visit most cities in the USA. Spring and fall bring very pleasant weather when it's not too cold and also not too hot.
United States Tours Frequently Asked Questions
What are USA Tours?

Different tour operators customize tour packages to multiple cities of USA, which is called a USA tour. These USA tours are offered to facilitate tourists who want to visit USA without having to worry about individual amenities and their costs. In these tours, you pay an upfront price for the entire tour and the operator will take care of the rest.

What's included in a USA Tour?

USA tours are designed in such a way that you are not supposed to think about the expenses of the trip and you just pay a one-time price for the tour. In order to make it possible most of the tours provide almost all of the basic facilities like food, accommodation, and transport.

What's the Best USA Tour?

A lot of tour operators offer tours to the USA and in most cases, it is the visitor who decides which tour is the best but we do offer a comprehensive list of USA tours for you to choose from. Intrepid, Topdeck, Contiki, and Exodus Travel are the first choice of most travelers.

How Much Does a USA Tour Cost?

A USA tour usually costs somewhere in between $500 to $5000 for a 5-20 days long trip. If you are looking for something more than that or if you want to customize the tour in your own way then the prices might be a little bit more on the higher end.
Learn More About United States Tours

Review: Trena and Dawn's Excellent Hawaiian Adventure!

By: Trena Holloway, Senior Travel Consultant, CTA Aloha From Hawaii Our Adventures started with booking flights from Dallas Fort Worth to Honolulu non stop on the American Dream line. With many options we chose these flights because they offered Business Class within the US, and not only because of the lay down flat seat option…


Review: Pacific Coast Adventure With Globus

By: Michael Walstrom, Senior Travel Consultant (CTA) Seattle – We arrived a day early and booked an extra night at the Sheraton Grand which is in a great location and has very good rooms. Day 1: We started at the Starbucks Reserve and then walked the city. The Space needle and Chihuly Gardens were the highlight…


Review: Cosmos – Highlights of the Canyonlands

By: Lynette Ehlert, Senior Travel Consultant (CTA) I had such an amazing adventure on my tour. It started in Las Vegas and went on to the Grand Canyon, Monument Valley, Lake Powell, Antelope Slot Canyon, Bryce Canyon and Zion National Park. When we arrived at the Grand Canyon and walked out to the south rim the…
Reviews for United States Tours and Vacations
We had an excellent tour director & a memorable trip.
Edward P
The operator, Gate 1, was wonderful as always. Our guide and our driver were great. One thing that I hope Gate 1 will continue is that we received a day-by-day travel brochure outlining the day's activities. For those of us who like to keep travel journals, it made life much easier.
Nancy R
Tour director was great. He gave us a lot of information about the sites that we saw as well as the history. He was rather amusing also. Driver was wonderful helping with our luggage and making sure us seniors got out of the bus safely. He also did a great job driving us to our destinations.
Renae I
Attractions
Departure
Lengths
Styles
Specialities
Price
How It Works
Vacationing has never been easier or cheaper with the help of a dedicated travel consultant from AffordableTours.com
1. Free Quote
Find your perfect trip on our website and simply request a free quote. Need to speak to a live person? Call us 7 days a week at 1-800-935-2620. No robots here!
2. Dedicated Travel Consultant
Your personal travel consultant will reach out and be your point of contact for your entire travel experience from start to finish. Did we mention you'll be working with an award winning team? Sweet!
3. Lowest Price Guaranteed
Because we're one of the largest sellers of travel, we're able to give you a discount on your vacation package. No one beats our prices!
4. Stress Free Travel
Knowing you got the best deal, all that's left is for you to pack your bags and enjoy your vacation!