Israel tours offer visitors an incredible journey into the past. A short drive from Tel Aviv is Jerusalem, the cradle of Christianity, Islam and Judaism. For many religious travelers, Jerusalem is one of the most revered cities on earth, where you can spend time in Old City and the Jewish Quarter, home of the Wailing Wall, and the Dome of the Rock. Other sites not to miss include the Rock of Agony, the Stations of the Cross, the Church of the Holy Sepulchre. With tour operator volume buys plus our low everyday prices you can save up to 40% versus assembling the same itinerary on your own! Book your Israel tour today with AffordableTours.com, your discounted tour headquarters. View Israel Tour Deals and Discounts
Israel Travel Guide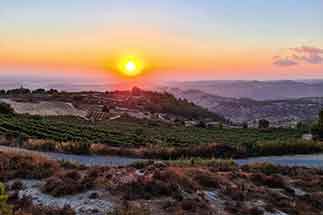 Showing 1 - 20 Tours
Sorry, we were unable to find a tour for you.
If you've not chosen a criteria, then please do so; otherwise you need to broaden your search criteria to find matches.
Israel Travel Guide
Israel Tours Highlights
Enjoy a guided tour through Jerusalem's Old City.
Get a view of the Dome of the Rock.
Tour the ancient port city of Jaffa.
Visit the Church of the Holy Sepulchre.
Float in the Dead Sea.
See the sacred Western Wall.
Visit Cana, where the first miracle occurred.
Cruise the Sea of Galilee.
Visit the Church of the Nativity in Bethlehem.
Israel Tours Travel Tips
The currency used in Israel is the Israeli Shekel.
Bring your own travel adaptor & converter. Their availability in hotels can be spotty.
Bring modest clothing, as most sightseeing and highlights will be religious sites with dress codes.
Don't throw any documents away while in Israel – you may need them later – especially any visa paperwork from the airport.
Weekends are Fridays and Saturdays, so the working week is Sunday – Thursday. Businesses and public transportation will not be open during the weekends. (Friday & Saturday)
As anywhere else during your travels, limit tap water intake and instead opt for bottled water.
Try to learn some of the local language before you go, the locals will certainly appreciate it.
Israel Tours Things To Do
Jerusalem Old City

The half-mile area of the walled-in city of Jerusalem is the heart of Jewish, Islamic, and Christian religions. There are seven gates to enter, leading to four separate quarters: The Jewish Quarter, Christian Quarter, Muslim Quarter, and Armenian Quarter. The Jaffa Gate next to the Tower of David Museum is the most famous for tourists.

You Should Know

The Old City of Jerusalem can get really crowded. In this space, there are many famous spots to visit such as the Church of the Holy Sepulchre, Dome of the Rock, Western Wall, and other important religious sites.

Dome of the Rock

One of the world's oldest Islamic monuments is the Dome of the Rock, located in Jerusalem. Built in 691 by Abd el-Malik, it is believed by Muslims that this is the very spot where the Prophet Muhammad ascended into heaven. Judeo/Christians believe this is where Abraham offered to sacrifice his son Isaac.

You Should Know

One of the most contested pieces of land in history, visiting the Dome can be very difficult. Temple Mount is only open to non-Muslims a couple of hours a day so you can imagine the line to get in if you're not prepared. Speak with your travel director for tips on how to maximize your chances of getting in.

Church of the Holy Sepulchre

The Church of the Holy Sepulchre is built on the site believed to be where Jesus Christ was crucified and buried. The church is in the northwest quarter of the Old City of Jerusalem. Built, burned, rebuilt, and repeated many times throughout history, the present church dates mainly back to 1810.

Best Time To Visit

You'll find fewer crowds during the week, except Friday. Tuesdays, Wednesdays, and Thursdays are the calmest days to go. As a major religious site, expect all Christian holidays to be extremely busy.

Jaffa Port City

Sitting on the Mediterranean Sea is the ancient port city of Jaffa. It's been used for over 7000 years and mentioned in various ancient texts. Today it's mostly a recreation area but still functions as a fishing port.

You Should Know

Today, Jaffa is a major tourist attraction with modern buildings mixed in with the older, preserved structures. Just like any other modern city, you'll find it's more like a square with restaurants, cafes, and souvenir shops.

Dead Sea

The Dead Sea is a salt lake and a major must-see attraction. This landlocked body of water borders Jordan and Israel. Believed to be about 3 million years old, the Dead Sea is not actually a sea, but a hypersaline lake with super high levels of sodium chloride and other natural minerals.

You Should Know

The shores of the Dead Sea are about 1400ft below sea level, making it Earth's lowest elevation point on land. The water in the Dead Sea is so dense, swimming in it feels more like floating.

Golan Heights

Far north of Israel is a region of green rocky plateaus called Golan Heights. This region is relatively small in size but historically important. It also supplies Israel with over a third of its water.

Best Time To Visit

Spring is going to be the best season to tour the Golan Heights. You'll find lush greenery and accommodating weather. Summer is hot and dry, and winter gets too cold and snowy.

Old City of Acre

Designated a UNESCO World Heritage site in 2001, Acre is one of the oldest continuously inhabited cities in the world. Today, it is mainly a small fishing port, but Acre used to be as big and important a port as any other historically significant port city. Tourists will find a lot of great attractions and things to do here: retrace history in the Hall of Knights, shop in the Medieval Market, and walk the city walls.

Best Time To Visit

Try to visit Sunday-Thursday to avoid the crowds. Typically, Summertime is the hottest and most crowded, however, all indoor activities are air-conditioned.

Western Wall

Located on the western side of the Temple Mount in the Old City of Jerusalem is the famous Western Wall. The Western Wall – or Wailing Wall – is all that remains from the ancient wall that used to surround the Temple's courtyard. It's also one of the most sacred and holy sites in Judaism.

Magdala

Magdala was an ancient city on the shore of the Sea of Galilee. This city is significant as Mary Magdalene is usually assumed to have come from this city. When visiting Israel or a Holy Land tour, a visit to the remains of this ancient city is a must.

Masada Fortress

A fortress set atop a mountain in the middle of a desert, Masada Fortress is a UNESCO heritage site and was the setting for the last revolt against the Romans by members of the Hebrew Zealots. The fortress overlooks the Dead Sea and was built by Herod the Great between 37 and 31BC.

You Should Know

There is a Snake Path climbing route for any hikers who want to do the path. However, if you're traveling with one of our travel partners and your itinerary includes the Masada Fortress, tickets for both the entrance and cable car will be arranged for you.
Israel Tour Packages
With thousands of years worth of history and some of the most religious and sacred sites in the world, Israel should be a bucket list destination for any traveler. Whether you're here for the holy land experience, or a history buff looking to retrace footsteps, Israel will not disappoint. To help set your expectations, find the best time to visit based on what you want to do.
Summer is high season with the most visitors and crowds.
Winter is low season, during the months of December to February.
For religious travelers, June to September would be a great time to visit as there are a lot of religious festivals happening during this time.
General travel in Spring or Fall is a great time to visit as the crowds are thinner and the weather is not as hot.
Spring – March to May – Good Season

The average high during the Springtime is 81F, with average lows of 51F. Most would say Spring is the best time to visit Israel, regardless of what you want to see or do. The weather is cooler, the crowds are thinner, and your experience will undoubtedly be more pleasant.

Summer – June to September – High Season

The average high during the Summer is 89F and 65F low. This is the most popular time for Israel, when most people are able to get their time off from work and kids are out of school. Expect all the tourist attractions to be crowded, and plan accordingly.

Fall – October to November – Good Season

The average high in the Fall is 75F, with average lows of 59F. The Fall is a great time to visit Israel as the temperate weather is inviting and is mostly cooperative. You'll still find some crowds but not nearly as much as during the Summertime.

Winter – December to February – Low Season

The average high during the Wintertime is 63F and 44F low. Surprising some, Winters can be very cold in Israel, with snow not that uncommon. If you don't mind the cold, this is a nice time to visit and great for pictures. However, it does rain quite a bit during this time.
Israel Tours Frequently Asked Questions
Learn More About Israel Tours

Israel And The Palestinian Territories Real Food Adventure With Intrepid

By: Sunny Lewis, Senior Travel Consultant, CTA Israel and the Palestinian Territories Real Food Adventure with Intrepid is a region full of cultural and religious experiences and is home to Jews, Muslims and Christians. It is impossible to go there and not be touched spiritually and mentally.
Reviews for Israel Tours and Vacations
This was a great tour that ran very organized and our agent took care of all the pre-trip details.
Dennis S
I was so nervous at first because I never used a company for tours but it was amazing. Starting with my agent and then with my guide and bus driver they're exceptional. Respectful, knowledgeable, patient, friendly and more. It has been the most enjoyable time of my life and my family. Thank you to all !!! Here in affordable tours and cosmos.
Earl C
The trip was outstanding, the tour guide, was beyond any expectations I had prior to the trip. His enthusiasm, knowledge and energy made the tour so much better.
Steven J
Departure
Lengths
Styles
Specialities
Price
How It Works
Vacationing has never been easier or cheaper with the help of a dedicated travel consultant from AffordableTours.com
1. Free Quote
Find your perfect trip on our website and simply request a free quote. Need to speak to a live person? Call us 7 days a week at 1-800-935-2620. No robots here!
2. Dedicated Travel Consultant
Your personal travel consultant will reach out and be your point of contact for your entire travel experience from start to finish. Did we mention you'll be working with an award winning team? Sweet!
3. Lowest Price Guaranteed
Because we're one of the largest sellers of travel, we're able to give you a discount on your vacation package. No one beats our prices!
4. Stress Free Travel
Knowing you got the best deal, all that's left is for you to pack your bags and enjoy your vacation!