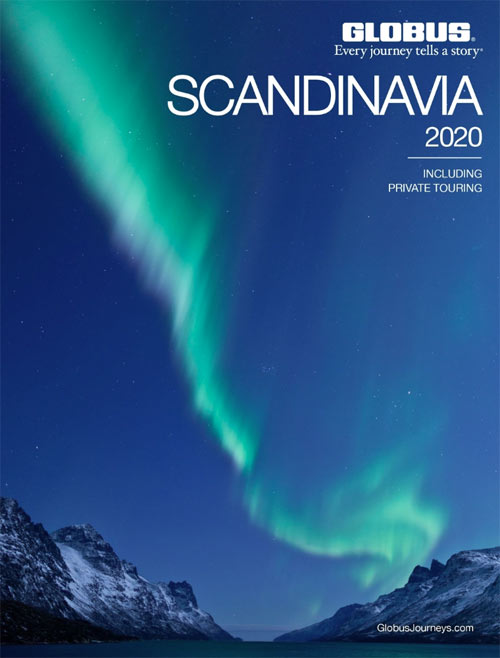 Guaranteed Low Prices on Globus Vacations - Scandinavia
NEW! 2020 Now Open for Sale! With more than nine decades of introducing travelers to the world's most beloved destinations, Globus is now taking you on a journey to the lesser known insights and folklore of Scandinavia. Visit breathtaking scenery in Denmark, Sweden and Norway.
Escorted Tour
Escorted Tours are our most popular product. Escorted tours are normally conducted by a tour director who takes care of all services from beginning to end of the tour. Escorted tours normally include flights, hotels, transportation, transfers to the airport/hotel, most meals and sightseeing. Escorted Tours are conducted by motor-coach and usually no more than 2 nights are spent in each location visited. Escorted Tours are usually fast-paced and prices include much of the sightseeing.
Tour Itinerary
Days
Operator
Quality
Style
Starts
Ends
Price

26 reviews

Best of Norway 2020

07

Days

Globus

First Class

Escorted
1 - Light

8+ years old
44
Oslo
Bergen
Norway
$2,269View Tour

26 reviews

Best of Norway with Oslo 2020

08

Days

Globus

First Class

Escorted
1 - Light

8+ years old
44
Oslo
Oslo
Norway
$2,549View Tour

219 reviews

Northern Capitals 2020

10

Days

Globus

First Class

Escorted
2 - Classic

8+ years old
44
Copenhagen
Helsinki
Denmark, Finland, Norway, Sweden
$2,649View Tour

Land of the Midnight Sun & Lofoten Islands 2020

12

Days

Globus

First Class

Escorted
1 - Light

8+ years old
44
Oslo
Oslo
Norway
$3,176View Tour

219 reviews

Northern Capitals with St. Petersburg 2020

13

Days

Globus

First Class

Escorted
2 - Classic

8+ years old
44
Copenhagen
St. Petersburg
Denmark, Finland, Norway, Russia, Sweden
$3,579View Tour

219 reviews

Northern Capitals with St. Petersburg & Moscow 2020

16

Days

Globus

First Class

Escorted
2 - Classic

8+ years old
44
Copenhagen
Moscow
Denmark, Finland, Norway, Russia, Sweden
$4,699View Tour