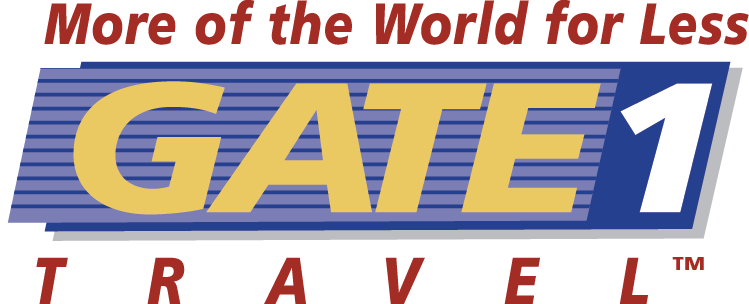 Refer A Friend & Earn Travel Credits
Promotion Details
As a past customer, when you refer a friend you both benefit. Not only will your friend receive $50 off their first cruise booking, but when you book your next new cruise you will also receive $50 off.
Must Book By Sat, Dec 31, 2022
View Promotion Terms & Conditions ›
To be eligible for this incentive, the referring customer must have previously traveled with Gate1, and the passenger receiving the referral must be a new client. The referrer's next trip must be booked within 24 months of earning the credit. Only one person per room may earn a credit.
Hurry. Call 1-800-342-0019 today and mention promo code
PR1843
| Sail Date | Operator | Ship | Departs | Returns | Length | Price |
| --- | --- | --- | --- | --- | --- | --- |
| Aug 29, 2022 | Gate1 | Monarch Duchess | Warsaw | Prague | 17 | $4,499 |
| Aug 29, 2022 | Gate1 | Monarch Duchess | Warsaw | Budapest | 14 | $4,099 |
| Aug 31, 2022 | Gate1 | Monarch Princess | Munich | Munich | 12 | $3,499 |
| Aug 31, 2022 | Gate1 | Monarch Princess | Munich | Budapest | 14 | $3,899 |
| Sep 01, 2022 | Gate1 | Monarch Countess | Amsterdam | Paris | 12 | $3,449 |
| Sep 01, 2022 | Gate1 | Monarch Countess | Amsterdam | Paris | 14 | $4,099 |
| Sep 04, 2022 | Gate1 | Monarch Countess | Paris | Paris | 9 | $2,699 |
| Sep 04, 2022 | Gate1 | Monarch Countess | Paris | Paris | 11 | $3,349 |
| Sep 05, 2022 | Gate1 | Monarch Princess | Warsaw | Budapest | 14 | $4,299 |
| Sep 05, 2022 | Gate1 | Monarch Princess | Warsaw | Prague | 17 | $4,649 |
| Sep 06, 2022 | Gate1 | Monarch Empress | Budapest | Budapest | 11 | $3,899 |
| Sep 06, 2022 | Gate1 | Monarch Empress | Regensburg | Budapest | 9 | $3,499 |
| Sep 07, 2022 | Gate1 | Monarch Duchess | Budapest | Prague | 14 | $3,799 |
| Sep 07, 2022 | Gate1 | Monarch Duchess | Prague | Prague | 12 | $3,349 |
| Sep 07, 2022 | Gate1 | Monarch Duchess | Munich | Munich | 12 | $3,799 |
| Sep 07, 2022 | Gate1 | Monarch Duchess | Munich | Budapest | 14 | $4,099 |
| Sep 08, 2022 | Gate1 | Monarch Empress | Warsaw | Prague | 17 | $5,049 |
| Sep 08, 2022 | Gate1 | Monarch Empress | Warsaw | Budapest | 14 | $4,449 |
| Sep 08, 2022 | Gate1 | Monarch Princess | Budapest | Budapest | 11 | $3,499 |
| Sep 08, 2022 | Gate1 | Monarch Countess | Amsterdam | Paris | 12 | $3,449 |
| Sep 08, 2022 | Gate1 | Monarch Countess | Amsterdam | Paris | 14 | $4,049 |
| Sep 08, 2022 | Gate1 | Monarch Princess | Budapest | Prague | 14 | $3,899 |
| Sep 10, 2022 | Gate1 | Monarch Duchess | Budapest | Budapest | 11 | $3,099 |
| Sep 10, 2022 | Gate1 | Monarch Duchess | Regensburg | Budapest | 9 | $2,699 |
| Sep 10, 2022 | Gate1 | Monarch Princess | Rouen | Rouen | 9 | $3,099 |
| Sep 10, 2022 | Gate1 | Monarch Princess | Prague | Prague | 12 | $3,499 |
| Sep 11, 2022 | Gate1 | Monarch Empress | Budapest | Budapest | 11 | $3,799 |
| Sep 11, 2022 | Gate1 | Monarch Countess | Paris | Paris | 9 | $2,699 |
| Sep 11, 2022 | Gate1 | Monarch Countess | Paris | Paris | 11 | $3,299 |
| Sep 11, 2022 | Gate1 | Monarch Empress | Budapest | Prague | 14 | $4,399 |
| Sep 12, 2022 | Gate1 | Monarch Duchess | Warsaw | Prague | 17 | $4,599 |
| Sep 12, 2022 | Gate1 | Monarch Duchess | Warsaw | Budapest | 14 | $4,199 |
| Sep 13, 2022 | Gate1 | Monarch Empress | Prague | Prague | 12 | $3,899 |
| Sep 13, 2022 | Gate1 | Monarch Empress | Budapest | Regensburg | 9 | $3,299 |
| Sep 15, 2022 | Gate1 | Monarch Countess | Amsterdam | Paris | 12 | $3,349 |
| Sep 17, 2022 | Gate1 | Monarch Empress | Prague | Prague | 12 | $4,099 |
| Sep 17, 2022 | Gate1 | Monarch Empress | Prague | Budapest | 14 | $4,599 |
| Sep 18, 2022 | Gate1 | Monarch Countess | Paris | Paris | 9 | $2,599 |
| Sep 19, 2022 | Gate1 | Monarch Princess | Warsaw | Budapest | 14 | $4,199 |
| Sep 19, 2022 | Gate1 | Monarch Princess | Warsaw | Prague | 17 | $4,449 |