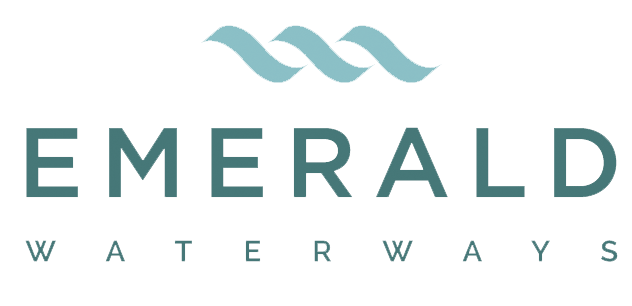 Save up to $2000 or up to Free Air
Promotion Details
Book your 2021 Europe river cruise early and save $2,000 per couple on all 8-14 day itineraries, or choose $295 international economy flights, book a 15+ day itinerary and save $2,000 per couple or Fly free. Enjoy peace of mind with Free Deposit Protection, allowing you to change to another cruise with no change fees before final payment.
Must Book By Wed, Mar 31, 2021
View Promotion Terms & Conditions ›
Terms and conditions: For new bookings 2021 European river cruises. Air offers are only applicable to bookings made 61 or more days before departure, otherwise an air credit will apply. Maximum value of air ticket is $1200 per person inclusive of all taxes & fees. Economy Air only on Emerald Waterways' choice of airlines and routes. Travelers who purchase their own air receive $1000 per person savings on 8-14 day itineraries, $1000 per person on 15+ day itineraries and $500 per person on 5-day itineraries. Savings based on cruise days and excludes land portions.

These offers are not combinable with any other offer except for Travel Show vouchers, agent training vouchers, EmeraldEXPLORER vouchers, referral vouchers and early payment offer. Taxes and port charges are included in the price. Offer available to residents of the 50 United States and Washington DC only. Offers and fares are capacity controlled and may be extended, cancelled or withdrawn at any time without notice.
Hurry. Call 1-800-342-0019 today and mention promo code
PR2750
| Sail Date | Operator | Ship | Departs | Returns | Length | Price |
| --- | --- | --- | --- | --- | --- | --- |
| Jun 02, 2021 | Emerald Waterways | Emerald Destiny | Prague | Budapest | 11 | $4,095 |
| Jun 02, 2021 | Emerald Waterways | Emerald Radiance | Lisbon | Porto | 11 | $4,890 |
| Jun 02, 2021 | Emerald Waterways | Emerald Liberte | Nice | Lyon | 11 | $4,430 |
| Jun 02, 2021 | Emerald Waterways | Emerald Radiance | Lisbon | Madrid | 13 | $5,900 |
| Jun 02, 2021 | Emerald Waterways | Emerald Liberte | Nice | Lisbon | 21 | $9,705 |
| Jun 03, 2021 | Emerald Waterways | Emerald Sun | Budapest | Bucharest | 9 | $4,055 |
| Jun 03, 2021 | Emerald Waterways | Emerald Dawn | Budapest | Bucharest | 11 | $4,430 |
| Jun 03, 2021 | Emerald Waterways | Emerald Luna | Zurich | Amsterdam | 11 | $4,715 |
| Jun 03, 2021 | Emerald Waterways | Emerald Sun | Budapest | Bucharest | 13 | $4,910 |
| Jun 03, 2021 | Emerald Waterways | Emerald Destiny | Prague | Amsterdam | 24 | $8,655 |
| Jun 05, 2021 | Emerald Waterways | Emerald Destiny | Nuremberg | Budapest | 8 | $3,495 |
| Jun 05, 2021 | Emerald Waterways | Emerald Radiance | Porto | Porto | 8 | $4,195 |
| Jun 05, 2021 | Emerald Waterways | Emerald Liberte | Nice | Lyon | 8 | $3,595 |
| Jun 05, 2021 | Emerald Waterways | Emerald Dawn | Budapest | Bucharest | 9 | $4,055 |
| Jun 05, 2021 | Emerald Waterways | Emerald Radiance | Porto | Madrid | 10 | $5,205 |
| Jun 05, 2021 | Emerald Waterways | Emerald Destiny | Munich | Budapest | 8 | $3,495 |
| Jun 05, 2021 | Emerald Waterways | Emerald Liberte | Marseille | Lyon | 8 | $3,595 |
| Jun 05, 2021 | Emerald Waterways | Emerald Liberte | Nice | Porto | 15 | $8,160 |
| Jun 05, 2021 | Emerald Waterways | Emerald Liberte | Lyon | Lisbon | 18 | $8,845 |
| Jun 05, 2021 | Emerald Waterways | Emerald Dawn | Budapest | Istanbul | 12 | $5,530 |
| Jun 06, 2021 | Emerald Waterways | Emerald Luna | Zurich | Amsterdam | 8 | $3,595 |
| Jun 06, 2021 | Emerald Waterways | Emerald Luna | Basel | Amsterdam | 8 | $3,595 |
| Jun 07, 2021 | Emerald Waterways | Emerald Dawn | Bucharest | Budapest | 13 | $4,910 |
| Jun 09, 2021 | Emerald Waterways | Emerald Sun | Bucharest | Budapest | 9 | $4,055 |
| Jun 09, 2021 | Emerald Waterways | Emerald Sun | Bucharest | Nuremberg | 16 | $7,550 |
| Jun 09, 2021 | Emerald Waterways | Emerald Sun | Bucharest | Nuremberg | 16 | $7,550 |
| Jun 10, 2021 | Emerald Waterways | Emerald Radiance | Madrid | Porto | 10 | $5,205 |
| Jun 10, 2021 | Emerald Waterways | Emerald Radiance | Madrid | Lisbon | 13 | $5,900 |
| Jun 11, 2021 | Emerald Waterways | Emerald Dawn | Bucharest | Budapest | 9 | $4,055 |
| Jun 12, 2021 | Emerald Waterways | Emerald Liberte | Lyon | Nice | 8 | $3,595 |
| Jun 12, 2021 | Emerald Waterways | Emerald Radiance | Porto | Porto | 8 | $4,195 |
| Jun 12, 2021 | Emerald Waterways | Emerald Radiance | Porto | Lisbon | 11 | $4,890 |
| Jun 12, 2021 | Emerald Waterways | Emerald Destiny | Budapest | Amsterdam | 15 | $5,795 |
| Jun 12, 2021 | Emerald Waterways | Emerald Liberte | Lyon | Marseille | 8 | $3,595 |
| Jun 13, 2021 | Emerald Waterways | Emerald Luna | Amsterdam | Budapest | 15 | $5,795 |
| Jun 16, 2021 | Emerald Waterways | Emerald Radiance | Lisbon | Porto | 11 | $4,990 |
| Jun 16, 2021 | Emerald Waterways | Emerald Liberte | Nice | Lyon | 11 | $4,700 |
| Jun 16, 2021 | Emerald Waterways | Emerald Liberte | Marseille | Lyon | 11 | $4,700 |
| Jun 17, 2021 | Emerald Waterways | Emerald Sun | Budapest | Nuremberg | 8 | $3,495 |
| Jun 17, 2021 | Emerald Waterways | Emerald Sun | Budapest | Prague | 11 | $4,095 |