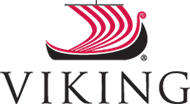 Save up to $4000 + up to Free Air
Promotion Details
During Viking Explorers' sale enjoy up to $4000 off per couple plus up to FREE international air. Discount varies by sailing and is listed on website pricing, not all dates qualify for free airfare. Contact your Travel Consultant for applicable sailings.
Must Book By Sun, Jan 31, 2021
View Promotion Terms & Conditions ›
Offer valid on bookings made from January 01, 2021-January 31, 2021. Special cruise fares plus FREE air valid on available 2021-2023 departures of Grand European Tour, European Sojourn, Waterways of the Tsars. Airfares vary on other gateways & departures. Air does not have to be purchased to get cruise/tour offer. All prices are in US dollars and for US residents only. Additional restrictions may apply. Book by January 31, 2021. 2021: Pay in full by February 28, 2021. 2022: Pay in full by June 30, 2021. 2023: Pay in full by December 31, 2021. Offer expires January 31, 2021.

Cruise fares listed are cruise only in US dollars, per person, based on double occupancy and for US residents only. Cruise ship fuel surcharge may apply. All fares and offers are for new bookings made January 01, 2021-January 31, 2021, are subject to availability; may not combinable with other offers except Viking Explorer Society Credit and Viking Referral Rewards. Special cruise fares are based upon published full cruise fares; cruise fares do not include prepaid charges, optional facilities and service fees, and personal charges, as defined in the terms and conditions of the Passenger Ticket Contract which may be viewed elsewhere on this website. Full cruise fares may not have resulted in actual sales in all stateroom categories and may not have been in effect during the last 90 days. Promotional fares may remain in effect after the expiration date. Air promotion applies to economy, roundtrip flights only from select Viking River Cruises US gateways and includes airport-to-ship or hotel transfers, air taxes and air fuel surcharges. Viking reserves the right to correct errors or omissions and to change any and all fares, fees and surcharges at any time. For up-to-date prices, please call Viking or your Travel Agent. The cruise ship fuel surcharge is additional revenue to Viking Cruises, as are any additional charges relating to currency fluctuation other than for fully paid cruise fares and full fares, which fluctuations are beyond our control. All fares include cruise taxes, port taxes and fees. Additional terms and conditions may apply. Complete terms and conditions may be found in the Passenger Ticket Contract.
Hurry. Call 1-800-342-0019 today and mention promo code
PR2817
| Sail Date | Operator | Ship | Departs | Returns | Length | Price |
| --- | --- | --- | --- | --- | --- | --- |
| Jun 01, 2021 | Viking | Viking Delling | Lyon | Avignon | 8 | $2,899 |
| Jun 01, 2021 | Viking | Viking Heimdal | Avignon | Lyon | 8 | $2,899 |
| Jun 01, 2021 | Viking | Viking Radgrid | Paris | Paris | 8 | $3,299 |
| Jun 01, 2021 | Viking | Viking Sigyn | Amsterdam | Basel | 8 | $2,899 |
| Jun 01, 2021 | Viking | Viking Hermod | Basel | Amsterdam | 8 | $2,899 |
| Jun 02, 2021 | Viking | Viking Vilhjalm | Budapest | Passau | 8 | $2,899 |
| Jun 02, 2021 | Viking | Viking Ingvi | Passau | Budapest | 8 | $2,899 |
| Jun 02, 2021 | Viking | Viking Kari | Paris | Paris | 8 | $3,299 |
| Jun 02, 2021 | Viking | Viking Alsvin | Paris | Prague | 12 | $4,099 |
| Jun 02, 2021 | Viking | Viking Sigrun | Amsterdam | Basel | 8 | $2,999 |
| Jun 02, 2021 | Viking | Viking Einar | Basel | Amsterdam | 8 | $2,999 |
| Jun 03, 2021 | Viking | Viking Skaga | Paris | Paris | 8 | $3,399 |
| Jun 03, 2021 | Viking | Viking Hervor | Basel | Amsterdam | 8 | $2,899 |
| Jun 03, 2021 | Viking | Viking Gersemi | Amsterdam | Basel | 8 | $2,999 |
| Jun 04, 2021 | Viking | Viking Mani | Basel | Amsterdam | 8 | $2,899 |
| Jun 04, 2021 | Viking | Viking Var | Nuremberg | Budapest | 8 | $2,999 |
| Jun 04, 2021 | Viking | Viking Idi | Nuremberg | Budapest | 8 | $2,999 |
| Jun 04, 2021 | Viking | Viking Tor | Budapest | Nuremberg | 8 | $2,999 |
| Jun 04, 2021 | Viking | Viking Eir | Amsterdam | Basel | 8 | $2,899 |
| Jun 05, 2021 | Viking | Viking Alruna | Amsterdam | Basel | 8 | $2,899 |
| Jun 05, 2021 | Viking | Viking Tialfi | Basel | Amsterdam | 8 | $2,899 |
| Jun 05, 2021 | Viking | Viking Forseti | Bordeaux | Bordeaux | 8 | $3,199 |
| Jun 06, 2021 | Viking | Viking Jarl | Nuremberg | Budapest | 8 | $3,099 |
| Jun 06, 2021 | Viking | Viking Fjorgyn | Paris | Paris | 8 | $3,299 |
| Jun 06, 2021 | Viking | Viking Buri | Avignon | Lyon | 8 | $2,899 |
| Jun 06, 2021 | Viking | Viking Kara | Basel | Amsterdam | 8 | $2,899 |
| Jun 06, 2021 | Viking | Viking Hlin | Amsterdam | Basel | 8 | $2,899 |
| Jun 06, 2021 | Viking | Viking Rinda | Budapest | Passau | 8 | $2,899 |
| Jun 06, 2021 | Viking | Viking Kadlin | Passau | Budapest | 8 | $2,899 |
| Jun 06, 2021 | Viking | Viking Atla | Budapest | Regensburg | 8 | $2,999 |
| Jun 07, 2021 | Viking | Viking Herja | Amsterdam | Basel | 8 | $2,899 |
| Jun 07, 2021 | Viking | Viking Rolf | Passau | Budapest | 8 | $2,899 |
| Jun 07, 2021 | Viking | Viking Skirnir | Budapest | Amsterdam | 15 | $7,599 |
| Jun 07, 2021 | Viking | Viking Hild | Basel | Amsterdam | 8 | $2,899 |
| Jun 07, 2021 | Viking | Viking Modi | Amsterdam | Budapest | 15 | $5,099 |
| Jun 07, 2021 | Viking | Viking Embla | Budapest | Passau | 8 | $2,899 |
| Jun 08, 2021 | Viking | Viking Ve | Budapest | Amsterdam | 15 | $5,099 |
| Jun 08, 2021 | Viking | Viking Gefjon | Amsterdam | Budapest | 15 | $5,099 |
| Jun 08, 2021 | Viking | Viking Heimdal | Lyon | Avignon | 8 | $2,899 |
| Jun 08, 2021 | Viking | Viking Radgrid | Paris | Paris | 8 | $3,299 |