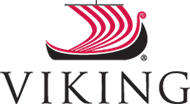 Special Cruise Fares + Up to Free Air
Promotion Details
Book your European river cruise early to receive special lowered cruise fares and up to Free International Air. Savings and discounted air vary by itinerary and departure date, contact your Travel Consultant for full details.
Must Book By Fri, Apr 30, 2021
View Promotion Terms & Conditions ›
Offer valid on bookings made from Apr 2 to Apr 30, 2021. FREE international air based on 2022 & 2023 departures of Grand European Tour. Airfares vary per itinerary and/or departure; call for details. Air seats are limited; airfares are subject to change until full payment of air is received. Click here to learn more about airline baggage allowances and fees. Airfares vary on other gateways and departures. Air offers not valid on Alaska, Hawaii, San Juan and Mexico City; call for details. Ask for Offer EBD. Additional restrictions may apply. Book by Apr 30, 2021. 2022: Pay in full by Jun 30, 2021. 2023: Pay in full by Dec 31, 2021. Offer expires Apr 30, 2021.
Hurry. Call 1-800-342-0019 today and mention promo code
PR2841
| Sail Date | Operator | Ship | Departs | Returns | Length | Price |
| --- | --- | --- | --- | --- | --- | --- |
| Mar 09, 2022 | Viking | Viking Alsvin | Paris | Zurich | 12 | $3,599 |
| Mar 09, 2022 | Viking | Viking Astrild | Berlin | Prague | 10 | $3,199 |
| Mar 09, 2022 | Viking | Viking Idi | Zurich | Paris | 12 | $3,599 |
| Mar 09, 2022 | Viking | Viking Beyla | Prague | Berlin | 10 | $3,199 |
| Mar 12, 2022 | Viking | Viking Hild | Zurich | Paris | 12 | $3,599 |
| Mar 14, 2022 | Viking | Viking Astrild | Prague | Berlin | 10 | $3,199 |
| Mar 14, 2022 | Viking | Viking Beyla | Berlin | Prague | 10 | $3,199 |
| Mar 15, 2022 | Viking | Viking Sigyn | Basel | Amsterdam | 8 | $2,499 |
| Mar 15, 2022 | Viking | Viking Delling | Avignon | Lyon | 8 | $2,599 |
| Mar 15, 2022 | Viking | Viking Delling | Avignon | Paris | 15 | $5,499 |
| Mar 16, 2022 | Viking | Viking Alsvin | Zurich | Paris | 12 | $3,599 |
| Mar 16, 2022 | Viking | Viking Vilhjalm | Passau | Budapest | 8 | $1,999 |
| Mar 16, 2022 | Viking | Viking Ingvi | Budapest | Passau | 8 | $1,999 |
| Mar 16, 2022 | Viking | Viking Ullur | Basel | Amsterdam | 8 | $2,499 |
| Mar 16, 2022 | Viking | Viking Tir | Amsterdam | Amsterdam | 10 | $3,199 |
| Mar 16, 2022 | Viking | Viking Lofn | Amsterdam | Basel | 8 | $2,499 |
| Mar 16, 2022 | Viking | Viking Idi | Paris | Zurich | 12 | $3,599 |
| Mar 16, 2022 | Viking | Viking Vidar | Budapest | Passau | 8 | $1,999 |
| Mar 18, 2022 | Viking | Viking Mani | Amsterdam | Basel | 8 | $2,499 |
| Mar 18, 2022 | Viking | Viking Vili | Passau | Budapest | 8 | $1,999 |
| Mar 18, 2022 | Viking | Viking Mimir | Basel | Amsterdam | 8 | $2,499 |
| Mar 19, 2022 | Viking | Viking Hild | Paris | Zurich | 12 | $3,599 |
| Mar 19, 2022 | Viking | Viking Astrild | Berlin | Prague | 10 | $3,799 |
| Mar 19, 2022 | Viking | Viking Forseti | Bordeaux | Bordeaux | 8 | $2,499 |
| Mar 19, 2022 | Viking | Viking Skadi | Basel | Amsterdam | 8 | $2,499 |
| Mar 19, 2022 | Viking | Viking Herja | Zurich | Paris | 12 | $3,599 |
| Mar 19, 2022 | Viking | Viking Bragi | Passau | Budapest | 8 | $1,999 |
| Mar 19, 2022 | Viking | Viking Beyla | Prague | Berlin | 10 | $3,199 |
| Mar 20, 2022 | Viking | Viking Rinda | Passau | Budapest | 8 | $1,999 |
| Mar 20, 2022 | Viking | Viking Kadlin | Budapest | Passau | 8 | $1,999 |
| Mar 20, 2022 | Viking | Viking Kvasir | Amsterdam | Antwerp | 10 | $3,199 |
| Mar 20, 2022 | Viking | Viking Sigrun | Amsterdam | Amsterdam | 10 | $3,199 |
| Mar 20, 2022 | Viking | Viking Baldur | Basel | Amsterdam | 8 | $2,499 |
| Mar 20, 2022 | Viking | Viking Magni | Passau | Budapest | 8 | $1,999 |
| Mar 20, 2022 | Viking | Viking Buri | Lyon | Avignon | 8 | $2,599 |
| Mar 20, 2022 | Viking | Viking Kara | Amsterdam | Basel | 8 | $2,499 |
| Mar 20, 2022 | Viking | Viking Hlin | Basel | Amsterdam | 8 | $2,499 |
| Mar 21, 2022 | Viking | Viking Ve | Amsterdam | Amsterdam | 10 | $3,199 |
| Mar 22, 2022 | Viking | Viking Lif | Bucharest | Budapest | 11 | $4,099 |
| Mar 22, 2022 | Viking | Viking Radgrid | Paris | Paris | 8 | $2,899 |