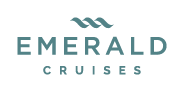 Exclusive Offer, Save an extra $250
Promotion Details
Book now and receive our exclusive offer of an additional $250 off per stateroom, this is combinable with their Super Early Bird and up to $2000 off special.
Must Book By Fri, Apr 30, 2021
View Promotion Terms & Conditions ›
Offer applies to new bookings only. $250 off per stateroom applies to Emerald cruises only made between April 5 through April 30, 2021. You must book through AffordableTours.com to receive offer. Additional restrictions apply.
Hurry. Call 1-800-342-0019 today and mention promo code
PR2849
| Sail Date | Operator | Ship | Departs | Returns | Length | Price |
| --- | --- | --- | --- | --- | --- | --- |
| Jul 01, 2021 | Emerald | Emerald Sun | Budapest | Amsterdam | 15 | $5,495 |
| Jul 01, 2021 | Emerald | Emerald Luna | Prague | Budapest | 11 | $3,595 |
| Jul 03, 2021 | Emerald | Emerald Dawn | Amsterdam | Zurich | 8 | $3,495 |
| Jul 03, 2021 | Emerald | Emerald Radiance | Porto | Porto | 8 | $3,795 |
| Jul 03, 2021 | Emerald | Emerald Destiny | Zurich | Amsterdam | 8 | $3,495 |
| Jul 03, 2021 | Emerald | Emerald Liberte | Nice | Lyon | 8 | $3,295 |
| Jul 03, 2021 | Emerald | Emerald Dawn | Amsterdam | Zurich | 11 | $4,615 |
| Jul 03, 2021 | Emerald | Emerald Dawn | Amsterdam | Zurich | 8 | $3,495 |
| Jul 03, 2021 | Emerald | Emerald Liberte | Marseille | Lyon | 8 | $3,295 |
| Jul 03, 2021 | Emerald | Emerald Destiny | Basel | Amsterdam | 8 | $3,495 |
| Jul 03, 2021 | Emerald | Emerald Dawn | Amsterdam | Nice | 15 | $7,085 |
| Jul 03, 2021 | Emerald | Emerald Dawn | Nice | Amsterdam | 15 | $7,085 |
| Jul 04, 2021 | Emerald | Emerald Luna | Nuremberg | Budapest | 8 | $2,995 |
| Jul 04, 2021 | Emerald | Emerald Luna | Munich | Budapest | 8 | $2,995 |
| Jul 07, 2021 | Emerald | Emerald Dawn | Zurich | Amsterdam | 11 | $4,615 |
| Jul 10, 2021 | Emerald | Emerald Liberte | Lyon | Nice | 8 | $3,295 |
| Jul 10, 2021 | Emerald | Emerald Radiance | Porto | Porto | 8 | $3,795 |
| Jul 10, 2021 | Emerald | Emerald Dawn | Zurich | Amsterdam | 8 | $3,495 |
| Jul 10, 2021 | Emerald | Emerald Radiance | Porto | Lisbon | 11 | $4,490 |
| Jul 10, 2021 | Emerald | Emerald Destiny | Amsterdam | Budapest | 15 | $5,495 |
| Jul 10, 2021 | Emerald | Emerald Destiny | Amsterdam | Prague | 18 | $6,135 |
| Jul 10, 2021 | Emerald | Emerald Liberte | Lyon | Marseille | 8 | $3,295 |
| Jul 10, 2021 | Emerald | Emerald Dawn | Basel | Amsterdam | 8 | $3,495 |
| Jul 10, 2021 | Emerald | Emerald Destiny | Amsterdam | Nuremberg | 8 | $2,595 |
| Jul 11, 2021 | Emerald | Emerald Luna | Budapest | Nuremberg | 8 | $2,995 |
| Jul 11, 2021 | Emerald | Emerald Luna | Budapest | Munich | 8 | $2,995 |
| Jul 11, 2021 | Emerald | Emerald Luna | Budapest | Prague | 11 | $3,595 |
| Jul 14, 2021 | Emerald | Emerald Radiance | Lisbon | Porto | 11 | $4,490 |
| Jul 15, 2021 | Emerald | Emerald Sun | Amsterdam | Zurich | 8 | $3,695 |
| Jul 15, 2021 | Emerald | Emerald Sun | Amsterdam | Zurich | 11 | $4,815 |
| Jul 15, 2021 | Emerald | Emerald Sun | Amsterdam | Basel | 8 | $3,695 |
| Jul 16, 2021 | Emerald | Emerald Luna | Prague | Amsterdam | 24 | $8,355 |
| Jul 17, 2021 | Emerald | Emerald Radiance | Porto | Porto | 8 | $3,795 |
| Jul 17, 2021 | Emerald | Emerald Liberte | Nice | Lyon | 8 | $3,295 |
| Jul 17, 2021 | Emerald | Emerald Liberte | Arles | Paris | 10 | $4,210 |
| Jul 17, 2021 | Emerald | Emerald Dawn | Amsterdam | Budapest | 15 | $5,495 |
| Jul 17, 2021 | Emerald | Emerald Liberte | Marseille | Lyon | 8 | $3,295 |
| Jul 17, 2021 | Emerald | Emerald Dawn | Amsterdam | Nuremberg | 8 | $2,595 |
| Jul 17, 2021 | Emerald | Emerald Destiny | Nuremberg | Budapest | 8 | $2,995 |
| Jul 19, 2021 | Emerald | Emerald Sun | Zurich | Frankfurt | 11 | $4,615 |