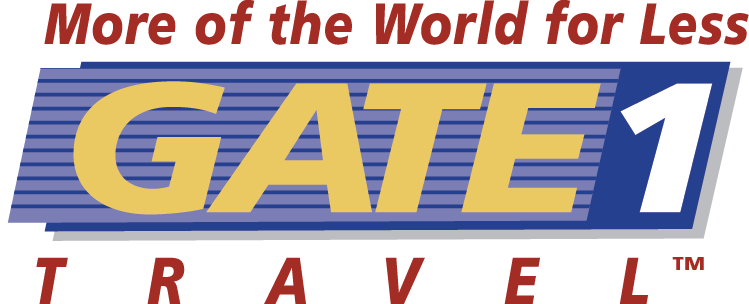 Exclusive, Save 25% on 2022 River Cruises
Promotion Details
When you book your Gate1 river cruise with AffordableTours.com you will save 25% on all 2022 sailings.
Must Book By Tue, May 24, 2022
View Promotion Terms & Conditions ›
Offer applies to new bookings only and may be removed at any time without notice. Must book between April 29, 2022 through July 5, 2022 to receive offer. Applicable on 2022 river cruises departures through December 31, 2022 only. Promotion is not combinable with any other offer. Additional restrictions may apply.
Hurry. Call 1-800-342-0019 today and mention promo code
PR3019
| Sail Date | Operator | Ship | Departs | Returns | Length | Price |
| --- | --- | --- | --- | --- | --- | --- |
| Jun 11, 2022 | Gate1 | Monarch Empress | Prague | Prague | 12 | $3,699 |
| Jun 11, 2022 | Gate1 | Monarch Empress | Prague | Budapest | 14 | $4,199 |
| Jun 14, 2022 | Gate1 | Monarch Empress | Budapest | Budapest | 11 | $3,499 |
| Jun 14, 2022 | Gate1 | Monarch Empress | Regensburg | Budapest | 9 | $3,099 |
| Jun 16, 2022 | Gate1 | Monarch Empress | Warsaw | Prague | 17 | $4,699 |
| Jun 16, 2022 | Gate1 | Monarch Empress | Warsaw | Budapest | 14 | $4,149 |
| Jun 19, 2022 | Gate1 | Monarch Empress | Budapest | Budapest | 11 | $3,499 |
| Jun 19, 2022 | Gate1 | Monarch Empress | Budapest | Prague | 14 | $4,049 |
| Jun 21, 2022 | Gate1 | Monarch Empress | Prague | Prague | 12 | $3,549 |
| Jun 21, 2022 | Gate1 | Monarch Empress | Budapest | Regensburg | 9 | $2,999 |
| Jun 25, 2022 | Gate1 | Monarch Empress | Prague | Prague | 12 | $3,499 |
| Jun 25, 2022 | Gate1 | Monarch Empress | Prague | Budapest | 14 | $3,999 |
| Jun 28, 2022 | Gate1 | Monarch Empress | Budapest | Budapest | 11 | $3,299 |
| Jun 28, 2022 | Gate1 | Monarch Empress | Regensburg | Budapest | 9 | $2,899 |
| Jun 30, 2022 | Gate1 | Monarch Empress | Warsaw | Prague | 17 | $4,749 |
| Jun 30, 2022 | Gate1 | Monarch Empress | Warsaw | Budapest | 14 | $4,249 |
| Jul 03, 2022 | Gate1 | Monarch Empress | Budapest | Budapest | 11 | $3,599 |
| Jul 03, 2022 | Gate1 | Monarch Empress | Budapest | Prague | 14 | $4,099 |
| Jul 05, 2022 | Gate1 | Monarch Empress | Prague | Prague | 12 | $3,599 |
| Jul 05, 2022 | Gate1 | Monarch Empress | Budapest | Regensburg | 9 | $3,099 |
| Jul 06, 2022 | Gate1 | Monarch Empress | Berlin | Budapest | 15 | $4,449 |
| Jul 06, 2022 | Gate1 | Monarch Empress | Berlin | Budapest | 17 | $4,949 |
| Jul 09, 2022 | Gate1 | Monarch Empress | Prague | Prague | 12 | $3,299 |
| Jul 09, 2022 | Gate1 | Monarch Empress | Prague | Budapest | 14 | $3,799 |
| Jul 12, 2022 | Gate1 | Monarch Empress | Budapest | Budapest | 11 | $3,199 |
| Jul 12, 2022 | Gate1 | Monarch Empress | Regensburg | Budapest | 9 | $2,799 |
| Jul 14, 2022 | Gate1 | Monarch Empress | Warsaw | Prague | 17 | $4,799 |
| Jul 14, 2022 | Gate1 | Monarch Empress | Warsaw | Budapest | 14 | $4,299 |
| Jul 17, 2022 | Gate1 | Monarch Empress | Budapest | Budapest | 11 | $3,699 |
| Jul 17, 2022 | Gate1 | Monarch Empress | Budapest | Prague | 14 | $4,199 |
| Jul 19, 2022 | Gate1 | Monarch Empress | Prague | Prague | 12 | $3,699 |
| Jul 19, 2022 | Gate1 | Monarch Empress | Budapest | Regensburg | 9 | $3,199 |
| Jul 20, 2022 | Gate1 | Monarch Empress | Berlin | Budapest | 15 | $4,449 |
| Jul 20, 2022 | Gate1 | Monarch Empress | Berlin | Budapest | 17 | $4,949 |
| Jul 23, 2022 | Gate1 | Monarch Empress | Prague | Prague | 12 | $3,499 |
| Jul 23, 2022 | Gate1 | Monarch Empress | Prague | Budapest | 14 | $3,999 |
| Jul 26, 2022 | Gate1 | Monarch Empress | Budapest | Budapest | 11 | $3,399 |
| Jul 26, 2022 | Gate1 | Monarch Empress | Regensburg | Budapest | 9 | $2,999 |
| Jul 28, 2022 | Gate1 | Monarch Empress | Warsaw | Prague | 17 | $4,699 |
| Jul 28, 2022 | Gate1 | Monarch Empress | Warsaw | Budapest | 14 | $4,199 |