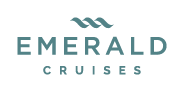 Explore the Extraordinary, Free Flights or up to $2000 Savings
Promotion Details
Take advantage of this incredible offer and receive Free Economy Air on select Europe and Asia river cruises or up to $2000 per couple savings. 15+ day sailings receive a $500 per cabin onboard credit. Book early to save an extra 10% on selected cabins when you pay in full. Plus as always receive our AffordableTours.com 5% extra savings. (Savings are based on departure length, contact your Travel Consultant for applicable sailings)
Must Book By Fri, Dec 16, 2022
View Promotion Terms & Conditions ›
Offers are available for new bookings only made between October 1 - December 16, 2022 on 2023 Europe river cruises & 2023/2024 Asia River Cruises. A non-refundable initial deposit of $500 per person is required at the time of booking, with full payment required 90 days prior to departure.

Europe and Asia river cruises: 2 for 1 economy roundtrip airfare on 5 day departures. Free roundtrip economy airfare available on 8+ day departures. For guests who decide to book their own air, a $1000pp savings is available in lieu of roundtrip economy air and $500pp savings in lieu of 2 for 1 roundtrip economy air. Roundtrip economy air max ticket value is $1200 per ticket including taxes and fees; if fare is greater than $1200 inclusive of taxes and fees, guest is responsible for the difference. Guests booking a 15+ day itinerary will enjoy a bonus €500 onboard credit per couple. Onboard credit has no cash value. Departure length is based on cruise days only, excluding land extensions. Exclusions apply; please visit emeraldcruises.com for details. These offers are combinable with early payment offers, 2 week bonus events, travel advisor exclusives, show vouchers, trade incentive programs, loyalty bonus offers and Future travel credits. Not combinable with any other offers. Not combinable with groups. Air offers are only valid 61 or more days prior to departure. All flights will be booked on Emerald Cruise's choice of airline and routing, and are subject to availability.

Early Payment Savings: Save 10% when you pay in full 6+ months from departure. For bookings made 6-11 months from departure, full payment due at time of booking. For bookings made 12+ months from departure, full payment must be made no later than 12 months from departure. If full payment is not received by the date specified on this offer, these additional savings will be removed from your booking. Early Payment Savings are applicable on the cruise + upgrade element only, excludes air fares, port charges, hotel stays and other additional items.

All offers are inventory controlled and may be extended, canceled or withdrawn at any time without notice. Emerald Cruises reserves the right to correct errors or omissions and to change any and all fares and promotions at any time. For the most up-to-date pricing, availability and offers, please visit Emeraldcruises.com or contact your Professional Travel Advisor. Offers applicable for residents of the 50 United States of America & Washington D.C. For complete terms and conditions visit Emeraldcruises.com.
Hurry. Call 1-800-342-0019 today and mention promo code
PR3094
| Sail Date | Operator | Ship | Departs | Returns | Length | Price |
| --- | --- | --- | --- | --- | --- | --- |
| Dec 05, 2022 | Emerald | Emerald Destiny | Amsterdam | Zurich | 8 | $3,495 |
| Dec 05, 2022 | Emerald | Emerald Destiny | Amsterdam | Basel | 8 | $3,495 |
| Dec 07, 2022 | Emerald | Emerald Harmony | Siem Reap | Ho Chi Minh | 13 | $4,395 |
| Dec 07, 2022 | Emerald | Emerald Sun | Prague | Budapest | 11 | $4,595 |
| Dec 10, 2022 | Emerald | Emerald Harmony | Siem Reap | Ho Chi Minh City | 8 | $2,995 |
| Dec 10, 2022 | Emerald | Emerald Sun | Munich | Budapest | 8 | $3,995 |
| Dec 10, 2022 | Emerald | Emerald Sun | Nuremberg | Budapest | 8 | $3,995 |
| Dec 11, 2022 | Emerald | Emerald Harmony | Hanoi | Siem Reap | 17 | $5,795 |
| Dec 12, 2022 | Emerald | Emerald Destiny | Zurich | Amsterdam | 8 | $3,495 |
| Dec 12, 2022 | Emerald | Emerald Destiny | Basel | Amsterdam | 8 | $3,495 |
| Dec 15, 2022 | Emerald | Emerald Harmony | Ho Chi Minh | Siem Reap | 13 | $4,395 |
| Dec 17, 2022 | Emerald | Emerald Harmony | Ho Chi Minh City | Siem Reap | 8 | $2,995 |
| Dec 17, 2022 | Emerald | Emerald Dawn | Budapest | Vienna | 5 | $1,695 |
| Dec 17, 2022 | Emerald | Emerald Dawn | Budapest | Prague | 7 | $2,145 |
| Dec 21, 2022 | Emerald | Emerald Harmony | Siem Reap | Ho Chi Minh | 13 | $7,555 |
| Dec 21, 2022 | Emerald | Emerald Harmony | Hanoi | Siem Reap | 21 | $6,295 |
| Dec 24, 2022 | Emerald | Emerald Harmony | Siem Reap | Ho Chi Minh City | 8 | $2,995 |
| Dec 29, 2022 | Emerald | Emerald Harmony | Ho Chi Minh | Siem Reap | 13 | $4,395 |
| Dec 31, 2022 | Emerald | Emerald Harmony | Ho Chi Minh City | Siem Reap | 8 | $2,995 |
| Dec 31, 2022 | Emerald | Emerald Harmony | Hanoi | Ho Chi Minh | 17 | $5,795 |
| Jan 04, 2023 | Emerald | Emerald Harmony | Siem Reap | Ho Chi Minh | 13 | $4,395 |
| Jan 07, 2023 | Emerald | Emerald Harmony | Siem Reap | Ho Chi Minh City | 8 | $2,995 |
| Jan 08, 2023 | Emerald | Emerald Harmony | Hanoi | Siem Reap | 17 | $5,795 |
| Jan 12, 2023 | Emerald | Emerald Harmony | Ho Chi Minh | Siem Reap | 13 | $4,395 |
| Jan 14, 2023 | Emerald | Emerald Harmony | Ho Chi Minh City | Siem Reap | 8 | $5,690 |
| Jan 18, 2023 | Emerald | Emerald Harmony | Siem Reap | Ho Chi Minh | 13 | $4,495 |
| Jan 18, 2023 | Emerald | Emerald Harmony | Hanoi | Siem Reap | 21 | $6,395 |
| Jan 26, 2023 | Emerald | Emerald Harmony | Ho Chi Minh | Siem Reap | 13 | $4,495 |
| Jan 28, 2023 | Emerald | Emerald Harmony | Hanoi | Ho Chi Minh | 17 | $6,445 |
| Feb 01, 2023 | Emerald | Emerald Harmony | Siem Reap | Ho Chi Minh | 13 | $8,855 |
| Feb 04, 2023 | Emerald | Emerald Harmony | Siem Reap | Ho Chi Minh City | 8 | $3,645 |
| Feb 09, 2023 | Emerald | Emerald Harmony | Ho Chi Minh | Siem Reap | 13 | $4,595 |
| Feb 15, 2023 | Emerald | Emerald Harmony | Siem Reap | Hanoi | 21 | $10,455 |
| Feb 15, 2023 | Emerald | Emerald Harmony | Hanoi | Siem Reap | 21 | $6,495 |
| Feb 18, 2023 | Emerald | Emerald Harmony | Siem Reap | Ho Chi Minh City | 8 | $3,195 |
| Feb 25, 2023 | Emerald | Emerald Harmony | Ho Chi Minh City | Siem Reap | 8 | $3,195 |
| Feb 25, 2023 | Emerald | Emerald Harmony | Hanoi | Ho Chi Minh | 17 | $5,995 |
| Mar 01, 2023 | Emerald | Emerald Harmony | Siem Reap | Ho Chi Minh | 13 | $4,595 |
| Mar 09, 2023 | Emerald | Emerald Harmony | Ho Chi Minh | Siem Reap | 13 | $4,595 |
| Mar 11, 2023 | Emerald | Emerald Harmony | Ho Chi Minh City | Siem Reap | 8 | $3,195 |