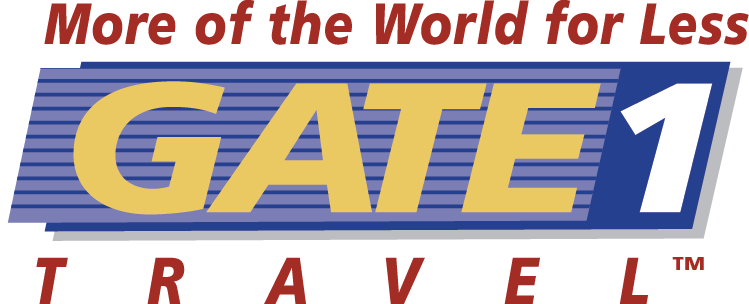 Exclusive, $800 Off 2023 Europe River Cruises
Promotion Details
Only at AffordableTours.com will you save $800 per couple ($400 per person) on 2023 Europe River Cruises.
Must Book By Tue, Feb 28, 2023
View Promotion Terms & Conditions ›
Offer applies to new bookings made through February 28, 2023. $400 per person savings is valid on 2023 departures of Europe river cruises. Promotion is not combinable with any other offer. Additional restrictions may apply.
Hurry. Call 1-800-342-0019 today and mention promo code
PR3142
| Sail Date | Operator | Ship | Departs | Returns | Length | Price |
| --- | --- | --- | --- | --- | --- | --- |
| Jun 10, 2023 | Gate1 | MS Monarch Queen | Warsaw | Prague | 17 | $3,849 |
| Jun 10, 2023 | Gate1 | MS Monarch Queen | Warsaw | Munich | 14 | $3,249 |
| Jun 12, 2023 | Gate1 | Monarch Governess | Prague | Budapest | 12 | $3,049 |
| Jun 15, 2023 | Gate1 | Monarch Princess | Amsterdam | Basel | 11 | $3,449 |
| Jun 15, 2023 | Gate1 | Monarch Governess | Munich | Budapest | 9 | $2,299 |
| Jun 15, 2023 | Gate1 | MS Monarch Queen | Budapest | Prague | 12 | $2,999 |
| Jun 15, 2023 | Gate1 | MS Monarch Queen | Budapest | Munich | 9 | $2,299 |
| Jun 16, 2023 | Gate1 | MS Monarch Queen | Berlin | Budapest | 15 | $3,699 |
| Jun 17, 2023 | Gate1 | Monarch Princess | Amsterdam | Basel | 9 | $3,199 |
| Jun 19, 2023 | Gate1 | MS Monarch Queen | Prague | Budapest | 12 | $2,849 |
| Jun 22, 2023 | Gate1 | MS Monarch Queen | Munich | Budapest | 9 | $2,299 |
| Jun 24, 2023 | Gate1 | Monarch Princess | Basel | Paris | 12 | $3,899 |
| Jun 24, 2023 | Gate1 | Monarch Princess | Basel | Amsterdam | 9 | $2,999 |
| Jun 24, 2023 | Gate1 | Monarch Empress | Amsterdam | Basel | 9 | $3,799 |
| Jun 24, 2023 | Gate1 | MS Monarch Queen | Warsaw | Prague | 17 | $4,449 |
| Jun 24, 2023 | Gate1 | MS Monarch Queen | Warsaw | Munich | 14 | $3,849 |
| Jun 26, 2023 | Gate1 | Monarch Governess | Prague | Budapest | 12 | $3,249 |
| Jun 26, 2023 | Gate1 | Monarch Governess | Prague | Budapest | 14 | $3,499 |
| Jun 27, 2023 | Gate1 | MS Monarch Queen | Budapest | Prague | 14 | $3,949 |
| Jun 27, 2023 | Gate1 | MS Monarch Queen | Budapest | Munich | 11 | $3,349 |
| Jun 29, 2023 | Gate1 | Monarch Princess | Amsterdam | Basel | 11 | $3,549 |
| Jun 29, 2023 | Gate1 | Monarch Governess | Munich | Budapest | 11 | $3,049 |
| Jun 29, 2023 | Gate1 | Monarch Governess | Munich | Budapest | 9 | $2,599 |
| Jun 29, 2023 | Gate1 | Monarch Princess | Amsterdam | Zurich | 13 | $4,299 |
| Jun 29, 2023 | Gate1 | MS Monarch Queen | Budapest | Prague | 12 | $3,399 |
| Jun 29, 2023 | Gate1 | MS Monarch Queen | Budapest | Munich | 9 | $2,899 |
| Jul 01, 2023 | Gate1 | Monarch Empress | Basel | Paris | 12 | $3,199 |
| Jul 01, 2023 | Gate1 | Monarch Princess | Amsterdam | Zurich | 11 | $3,849 |
| Jul 01, 2023 | Gate1 | Monarch Empress | Basel | Amsterdam | 9 | $2,499 |
| Jul 01, 2023 | Gate1 | Monarch Princess | Amsterdam | Basel | 9 | $3,099 |
| Jul 01, 2023 | Gate1 | Monarch Governess | Warsaw | Munich | 14 | $3,649 |
| Jul 01, 2023 | Gate1 | Monarch Governess | Warsaw | Prague | 17 | $4,149 |
| Jul 03, 2023 | Gate1 | MS Monarch Queen | Munich | Budapest | 14 | $3,999 |
| Jul 03, 2023 | Gate1 | MS Monarch Queen | Prague | Budapest | 12 | $3,349 |
| Jul 03, 2023 | Gate1 | MS Monarch Queen | Munich | Budapest | 12 | $3,449 |
| Jul 03, 2023 | Gate1 | MS Monarch Queen | Prague | Budapest | 14 | $3,899 |
| Jul 04, 2023 | Gate1 | Monarch Governess | Budapest | Munich | 11 | $3,199 |
| Jul 04, 2023 | Gate1 | Monarch Governess | Budapest | Prague | 14 | $3,699 |
| Jul 06, 2023 | Gate1 | Monarch Empress | Amsterdam | Zurich | 13 | $4,349 |
| Jul 06, 2023 | Gate1 | Monarch Governess | Budapest | Prague | 12 | $3,199 |