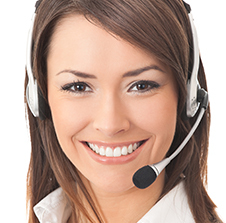 Speak With A Tour Specialist
Dates & Prices
*Departure Dates in bold denote Guaranteed Departures
Start Date
End Date
Offers
Brochure
Land Price
Our Price
Quote

From

Wed,

Mar 25, 2020

To

Wed,

Apr 01, 2020
Deals

Promotions For This Departure

Current Promotions

Call or submit a quote for award-winning value and service!

$1 Deposit on Trips

Mention Promo Code: PT6767

$1 Deposit on Trips

Promotion Details

We get it - travel's a big decision. To make it a little easier, Intrepid has lowered their deposits to just $1. Put $1 down now to save a spot on your dream trip before it sells out, then pay the rest later. Plus as always receive our AffordableTours.com 5% extra savings. But hurry, you only have until January 30 to book with a $1 Deposit. Not all dates or itineraries will qualify, please contact your travel consultant for applicable vacations.

Must Book By Thu, Jan 30, 2020

View Promotion Terms & Conditions ›

The offer of $1 deposits to secure an Intrepid Travel small group adventure applies to bookings made January 13 at 12:00am EST - January 30, 2020 at 11:59pm EST and is valid on trips departing February 15 December 31, 2020. The $1 deposit offer is ONLY available to customers booking in the following currencies: USD and CAD. The $1 deposit can be paid towards any Intrepid Travel small group adventure with the following exclusions: Polar trips - includes all itineraries in the Arctic and Antarctic, Tailor-Made Experiences, Inca trail and Gorilla permit trips, Expedition style trips, Adventure Cruises operated by Variety, selected Patagonia trips and the Okavango Delta Fly-In Safari (UUAO). Excluded Gorilla Treks: Pre-purchased permits are required to secure the trek to see the Gorillas. Excluded trips are: YXOG, YXOCC, UXODC, YXOEC, YXOIC, YXOGC, YXOFC, UBODC, YGSU, YGSGC, YGAR, YGAG, YGAU, UBODC. Excluded Inca Trail trips - Pre-purchased permits are required to secure the trek. Excluded trips are: GGBL, GGBNC, GGBPC, GGBTC, GGBWC, GGBZC, GGCLC, GGCRC, GGHC-O, GGKIC, GGKY, GGOA, GGSA, GGSAC, GGSEC, GGSFC, GGSQ, GGSTC, GGSUC, GGTA, GGTBC, GGXT, GGXTC, GGYP, GGYM, GGYBC, GGYQC, GGYA, GGYC, GGYDC, GGYE, GGYEC, GGYCC. Excluded Select Patagonia trips - Internal flights are pre-purchased to secure the trip: Excluded trips are: GPTV, GPTU, GGCB, GGSJ. Full payment is required at least 56 days prior to travel and 90 days prior to travel for Adventure Cruise departures. If booking and traveling with less than 56 days to go until departure, full payment is needed at the time of booking. If the customer wishes to cancel and rebook or to change dates or tours outside the promotional period, they will be required to pay the full deposit towards the new trip. The offer can be applied to new bookings only. Under no circumstances will the offer be applied to existing bookings. There will be no extensions to the booking, travel or payment periods. The offer applies to the tour price only and cannot be used in conjunction with any other offer or discount. Prices, itineraries and inclusions are subject to change without notice. The trip is subject to availability and confirmation by Intrepid Travel at time of booking.

×

$1,600

Get Our Price
Get Quote

From

Wed,

Apr 08, 2020

To

Wed,

Apr 15, 2020
Deals

Promotions For This Departure

Current Promotions

Call or submit a quote for award-winning value and service!

$1 Deposit on Trips

Mention Promo Code: PT6767

$1 Deposit on Trips

Promotion Details

We get it - travel's a big decision. To make it a little easier, Intrepid has lowered their deposits to just $1. Put $1 down now to save a spot on your dream trip before it sells out, then pay the rest later. Plus as always receive our AffordableTours.com 5% extra savings. But hurry, you only have until January 30 to book with a $1 Deposit. Not all dates or itineraries will qualify, please contact your travel consultant for applicable vacations.

Must Book By Thu, Jan 30, 2020

View Promotion Terms & Conditions ›

The offer of $1 deposits to secure an Intrepid Travel small group adventure applies to bookings made January 13 at 12:00am EST - January 30, 2020 at 11:59pm EST and is valid on trips departing February 15 December 31, 2020. The $1 deposit offer is ONLY available to customers booking in the following currencies: USD and CAD. The $1 deposit can be paid towards any Intrepid Travel small group adventure with the following exclusions: Polar trips - includes all itineraries in the Arctic and Antarctic, Tailor-Made Experiences, Inca trail and Gorilla permit trips, Expedition style trips, Adventure Cruises operated by Variety, selected Patagonia trips and the Okavango Delta Fly-In Safari (UUAO). Excluded Gorilla Treks: Pre-purchased permits are required to secure the trek to see the Gorillas. Excluded trips are: YXOG, YXOCC, UXODC, YXOEC, YXOIC, YXOGC, YXOFC, UBODC, YGSU, YGSGC, YGAR, YGAG, YGAU, UBODC. Excluded Inca Trail trips - Pre-purchased permits are required to secure the trek. Excluded trips are: GGBL, GGBNC, GGBPC, GGBTC, GGBWC, GGBZC, GGCLC, GGCRC, GGHC-O, GGKIC, GGKY, GGOA, GGSA, GGSAC, GGSEC, GGSFC, GGSQ, GGSTC, GGSUC, GGTA, GGTBC, GGXT, GGXTC, GGYP, GGYM, GGYBC, GGYQC, GGYA, GGYC, GGYDC, GGYE, GGYEC, GGYCC. Excluded Select Patagonia trips - Internal flights are pre-purchased to secure the trip: Excluded trips are: GPTV, GPTU, GGCB, GGSJ. Full payment is required at least 56 days prior to travel and 90 days prior to travel for Adventure Cruise departures. If booking and traveling with less than 56 days to go until departure, full payment is needed at the time of booking. If the customer wishes to cancel and rebook or to change dates or tours outside the promotional period, they will be required to pay the full deposit towards the new trip. The offer can be applied to new bookings only. Under no circumstances will the offer be applied to existing bookings. There will be no extensions to the booking, travel or payment periods. The offer applies to the tour price only and cannot be used in conjunction with any other offer or discount. Prices, itineraries and inclusions are subject to change without notice. The trip is subject to availability and confirmation by Intrepid Travel at time of booking.

×

$1,630

Get Our Price
Get Quote

From

Wed,

Apr 15, 2020

To

Wed,

Apr 22, 2020
Deals

Promotions For This Departure

Current Promotions

Call or submit a quote for award-winning value and service!

$1 Deposit on Trips

Mention Promo Code: PT6767

$1 Deposit on Trips

Promotion Details

We get it - travel's a big decision. To make it a little easier, Intrepid has lowered their deposits to just $1. Put $1 down now to save a spot on your dream trip before it sells out, then pay the rest later. Plus as always receive our AffordableTours.com 5% extra savings. But hurry, you only have until January 30 to book with a $1 Deposit. Not all dates or itineraries will qualify, please contact your travel consultant for applicable vacations.

Must Book By Thu, Jan 30, 2020

View Promotion Terms & Conditions ›

The offer of $1 deposits to secure an Intrepid Travel small group adventure applies to bookings made January 13 at 12:00am EST - January 30, 2020 at 11:59pm EST and is valid on trips departing February 15 December 31, 2020. The $1 deposit offer is ONLY available to customers booking in the following currencies: USD and CAD. The $1 deposit can be paid towards any Intrepid Travel small group adventure with the following exclusions: Polar trips - includes all itineraries in the Arctic and Antarctic, Tailor-Made Experiences, Inca trail and Gorilla permit trips, Expedition style trips, Adventure Cruises operated by Variety, selected Patagonia trips and the Okavango Delta Fly-In Safari (UUAO). Excluded Gorilla Treks: Pre-purchased permits are required to secure the trek to see the Gorillas. Excluded trips are: YXOG, YXOCC, UXODC, YXOEC, YXOIC, YXOGC, YXOFC, UBODC, YGSU, YGSGC, YGAR, YGAG, YGAU, UBODC. Excluded Inca Trail trips - Pre-purchased permits are required to secure the trek. Excluded trips are: GGBL, GGBNC, GGBPC, GGBTC, GGBWC, GGBZC, GGCLC, GGCRC, GGHC-O, GGKIC, GGKY, GGOA, GGSA, GGSAC, GGSEC, GGSFC, GGSQ, GGSTC, GGSUC, GGTA, GGTBC, GGXT, GGXTC, GGYP, GGYM, GGYBC, GGYQC, GGYA, GGYC, GGYDC, GGYE, GGYEC, GGYCC. Excluded Select Patagonia trips - Internal flights are pre-purchased to secure the trip: Excluded trips are: GPTV, GPTU, GGCB, GGSJ. Full payment is required at least 56 days prior to travel and 90 days prior to travel for Adventure Cruise departures. If booking and traveling with less than 56 days to go until departure, full payment is needed at the time of booking. If the customer wishes to cancel and rebook or to change dates or tours outside the promotional period, they will be required to pay the full deposit towards the new trip. The offer can be applied to new bookings only. Under no circumstances will the offer be applied to existing bookings. There will be no extensions to the booking, travel or payment periods. The offer applies to the tour price only and cannot be used in conjunction with any other offer or discount. Prices, itineraries and inclusions are subject to change without notice. The trip is subject to availability and confirmation by Intrepid Travel at time of booking.

×

$1,600

Get Our Price
Get Quote

From

Wed,

Apr 29, 2020

To

Wed,

May 06, 2020
Deals

Promotions For This Departure

Current Promotions

Call or submit a quote for award-winning value and service!

$1 Deposit on Trips

Mention Promo Code: PT6767

$1 Deposit on Trips

Promotion Details

We get it - travel's a big decision. To make it a little easier, Intrepid has lowered their deposits to just $1. Put $1 down now to save a spot on your dream trip before it sells out, then pay the rest later. Plus as always receive our AffordableTours.com 5% extra savings. But hurry, you only have until January 30 to book with a $1 Deposit. Not all dates or itineraries will qualify, please contact your travel consultant for applicable vacations.

Must Book By Thu, Jan 30, 2020

View Promotion Terms & Conditions ›

The offer of $1 deposits to secure an Intrepid Travel small group adventure applies to bookings made January 13 at 12:00am EST - January 30, 2020 at 11:59pm EST and is valid on trips departing February 15 December 31, 2020. The $1 deposit offer is ONLY available to customers booking in the following currencies: USD and CAD. The $1 deposit can be paid towards any Intrepid Travel small group adventure with the following exclusions: Polar trips - includes all itineraries in the Arctic and Antarctic, Tailor-Made Experiences, Inca trail and Gorilla permit trips, Expedition style trips, Adventure Cruises operated by Variety, selected Patagonia trips and the Okavango Delta Fly-In Safari (UUAO). Excluded Gorilla Treks: Pre-purchased permits are required to secure the trek to see the Gorillas. Excluded trips are: YXOG, YXOCC, UXODC, YXOEC, YXOIC, YXOGC, YXOFC, UBODC, YGSU, YGSGC, YGAR, YGAG, YGAU, UBODC. Excluded Inca Trail trips - Pre-purchased permits are required to secure the trek. Excluded trips are: GGBL, GGBNC, GGBPC, GGBTC, GGBWC, GGBZC, GGCLC, GGCRC, GGHC-O, GGKIC, GGKY, GGOA, GGSA, GGSAC, GGSEC, GGSFC, GGSQ, GGSTC, GGSUC, GGTA, GGTBC, GGXT, GGXTC, GGYP, GGYM, GGYBC, GGYQC, GGYA, GGYC, GGYDC, GGYE, GGYEC, GGYCC. Excluded Select Patagonia trips - Internal flights are pre-purchased to secure the trip: Excluded trips are: GPTV, GPTU, GGCB, GGSJ. Full payment is required at least 56 days prior to travel and 90 days prior to travel for Adventure Cruise departures. If booking and traveling with less than 56 days to go until departure, full payment is needed at the time of booking. If the customer wishes to cancel and rebook or to change dates or tours outside the promotional period, they will be required to pay the full deposit towards the new trip. The offer can be applied to new bookings only. Under no circumstances will the offer be applied to existing bookings. There will be no extensions to the booking, travel or payment periods. The offer applies to the tour price only and cannot be used in conjunction with any other offer or discount. Prices, itineraries and inclusions are subject to change without notice. The trip is subject to availability and confirmation by Intrepid Travel at time of booking.

×

$1,495

Get Our Price
Get Quote

From

Sat,

May 02, 2020

To

Sat,

May 09, 2020
Deals

Promotions For This Departure

Current Promotions

Call or submit a quote for award-winning value and service!

$1 Deposit on Trips

Mention Promo Code: PT6767

$1 Deposit on Trips

Promotion Details

We get it - travel's a big decision. To make it a little easier, Intrepid has lowered their deposits to just $1. Put $1 down now to save a spot on your dream trip before it sells out, then pay the rest later. Plus as always receive our AffordableTours.com 5% extra savings. But hurry, you only have until January 30 to book with a $1 Deposit. Not all dates or itineraries will qualify, please contact your travel consultant for applicable vacations.

Must Book By Thu, Jan 30, 2020

View Promotion Terms & Conditions ›

The offer of $1 deposits to secure an Intrepid Travel small group adventure applies to bookings made January 13 at 12:00am EST - January 30, 2020 at 11:59pm EST and is valid on trips departing February 15 December 31, 2020. The $1 deposit offer is ONLY available to customers booking in the following currencies: USD and CAD. The $1 deposit can be paid towards any Intrepid Travel small group adventure with the following exclusions: Polar trips - includes all itineraries in the Arctic and Antarctic, Tailor-Made Experiences, Inca trail and Gorilla permit trips, Expedition style trips, Adventure Cruises operated by Variety, selected Patagonia trips and the Okavango Delta Fly-In Safari (UUAO). Excluded Gorilla Treks: Pre-purchased permits are required to secure the trek to see the Gorillas. Excluded trips are: YXOG, YXOCC, UXODC, YXOEC, YXOIC, YXOGC, YXOFC, UBODC, YGSU, YGSGC, YGAR, YGAG, YGAU, UBODC. Excluded Inca Trail trips - Pre-purchased permits are required to secure the trek. Excluded trips are: GGBL, GGBNC, GGBPC, GGBTC, GGBWC, GGBZC, GGCLC, GGCRC, GGHC-O, GGKIC, GGKY, GGOA, GGSA, GGSAC, GGSEC, GGSFC, GGSQ, GGSTC, GGSUC, GGTA, GGTBC, GGXT, GGXTC, GGYP, GGYM, GGYBC, GGYQC, GGYA, GGYC, GGYDC, GGYE, GGYEC, GGYCC. Excluded Select Patagonia trips - Internal flights are pre-purchased to secure the trip: Excluded trips are: GPTV, GPTU, GGCB, GGSJ. Full payment is required at least 56 days prior to travel and 90 days prior to travel for Adventure Cruise departures. If booking and traveling with less than 56 days to go until departure, full payment is needed at the time of booking. If the customer wishes to cancel and rebook or to change dates or tours outside the promotional period, they will be required to pay the full deposit towards the new trip. The offer can be applied to new bookings only. Under no circumstances will the offer be applied to existing bookings. There will be no extensions to the booking, travel or payment periods. The offer applies to the tour price only and cannot be used in conjunction with any other offer or discount. Prices, itineraries and inclusions are subject to change without notice. The trip is subject to availability and confirmation by Intrepid Travel at time of booking.

×

$1,645

Get Our Price
Get Quote

From

Sat,

May 16, 2020

To

Sat,

May 23, 2020
Deals

Promotions For This Departure

Current Promotions

Call or submit a quote for award-winning value and service!

$1 Deposit on Trips

Mention Promo Code: PT6767

$1 Deposit on Trips

Promotion Details

We get it - travel's a big decision. To make it a little easier, Intrepid has lowered their deposits to just $1. Put $1 down now to save a spot on your dream trip before it sells out, then pay the rest later. Plus as always receive our AffordableTours.com 5% extra savings. But hurry, you only have until January 30 to book with a $1 Deposit. Not all dates or itineraries will qualify, please contact your travel consultant for applicable vacations.

Must Book By Thu, Jan 30, 2020

View Promotion Terms & Conditions ›

The offer of $1 deposits to secure an Intrepid Travel small group adventure applies to bookings made January 13 at 12:00am EST - January 30, 2020 at 11:59pm EST and is valid on trips departing February 15 December 31, 2020. The $1 deposit offer is ONLY available to customers booking in the following currencies: USD and CAD. The $1 deposit can be paid towards any Intrepid Travel small group adventure with the following exclusions: Polar trips - includes all itineraries in the Arctic and Antarctic, Tailor-Made Experiences, Inca trail and Gorilla permit trips, Expedition style trips, Adventure Cruises operated by Variety, selected Patagonia trips and the Okavango Delta Fly-In Safari (UUAO). Excluded Gorilla Treks: Pre-purchased permits are required to secure the trek to see the Gorillas. Excluded trips are: YXOG, YXOCC, UXODC, YXOEC, YXOIC, YXOGC, YXOFC, UBODC, YGSU, YGSGC, YGAR, YGAG, YGAU, UBODC. Excluded Inca Trail trips - Pre-purchased permits are required to secure the trek. Excluded trips are: GGBL, GGBNC, GGBPC, GGBTC, GGBWC, GGBZC, GGCLC, GGCRC, GGHC-O, GGKIC, GGKY, GGOA, GGSA, GGSAC, GGSEC, GGSFC, GGSQ, GGSTC, GGSUC, GGTA, GGTBC, GGXT, GGXTC, GGYP, GGYM, GGYBC, GGYQC, GGYA, GGYC, GGYDC, GGYE, GGYEC, GGYCC. Excluded Select Patagonia trips - Internal flights are pre-purchased to secure the trip: Excluded trips are: GPTV, GPTU, GGCB, GGSJ. Full payment is required at least 56 days prior to travel and 90 days prior to travel for Adventure Cruise departures. If booking and traveling with less than 56 days to go until departure, full payment is needed at the time of booking. If the customer wishes to cancel and rebook or to change dates or tours outside the promotional period, they will be required to pay the full deposit towards the new trip. The offer can be applied to new bookings only. Under no circumstances will the offer be applied to existing bookings. There will be no extensions to the booking, travel or payment periods. The offer applies to the tour price only and cannot be used in conjunction with any other offer or discount. Prices, itineraries and inclusions are subject to change without notice. The trip is subject to availability and confirmation by Intrepid Travel at time of booking.

×

$1,495

Get Our Price
Get Quote

From

Sun,

May 17, 2020

To

Sun,

May 24, 2020
Deals

Promotions For This Departure

Current Promotions

Call or submit a quote for award-winning value and service!

$1 Deposit on Trips

Mention Promo Code: PT6767

$1 Deposit on Trips

Promotion Details

We get it - travel's a big decision. To make it a little easier, Intrepid has lowered their deposits to just $1. Put $1 down now to save a spot on your dream trip before it sells out, then pay the rest later. Plus as always receive our AffordableTours.com 5% extra savings. But hurry, you only have until January 30 to book with a $1 Deposit. Not all dates or itineraries will qualify, please contact your travel consultant for applicable vacations.

Must Book By Thu, Jan 30, 2020

View Promotion Terms & Conditions ›

The offer of $1 deposits to secure an Intrepid Travel small group adventure applies to bookings made January 13 at 12:00am EST - January 30, 2020 at 11:59pm EST and is valid on trips departing February 15 December 31, 2020. The $1 deposit offer is ONLY available to customers booking in the following currencies: USD and CAD. The $1 deposit can be paid towards any Intrepid Travel small group adventure with the following exclusions: Polar trips - includes all itineraries in the Arctic and Antarctic, Tailor-Made Experiences, Inca trail and Gorilla permit trips, Expedition style trips, Adventure Cruises operated by Variety, selected Patagonia trips and the Okavango Delta Fly-In Safari (UUAO). Excluded Gorilla Treks: Pre-purchased permits are required to secure the trek to see the Gorillas. Excluded trips are: YXOG, YXOCC, UXODC, YXOEC, YXOIC, YXOGC, YXOFC, UBODC, YGSU, YGSGC, YGAR, YGAG, YGAU, UBODC. Excluded Inca Trail trips - Pre-purchased permits are required to secure the trek. Excluded trips are: GGBL, GGBNC, GGBPC, GGBTC, GGBWC, GGBZC, GGCLC, GGCRC, GGHC-O, GGKIC, GGKY, GGOA, GGSA, GGSAC, GGSEC, GGSFC, GGSQ, GGSTC, GGSUC, GGTA, GGTBC, GGXT, GGXTC, GGYP, GGYM, GGYBC, GGYQC, GGYA, GGYC, GGYDC, GGYE, GGYEC, GGYCC. Excluded Select Patagonia trips - Internal flights are pre-purchased to secure the trip: Excluded trips are: GPTV, GPTU, GGCB, GGSJ. Full payment is required at least 56 days prior to travel and 90 days prior to travel for Adventure Cruise departures. If booking and traveling with less than 56 days to go until departure, full payment is needed at the time of booking. If the customer wishes to cancel and rebook or to change dates or tours outside the promotional period, they will be required to pay the full deposit towards the new trip. The offer can be applied to new bookings only. Under no circumstances will the offer be applied to existing bookings. There will be no extensions to the booking, travel or payment periods. The offer applies to the tour price only and cannot be used in conjunction with any other offer or discount. Prices, itineraries and inclusions are subject to change without notice. The trip is subject to availability and confirmation by Intrepid Travel at time of booking.

×

$1,495

Get Our Price
Get Quote

From

Sat,

May 23, 2020

To

Sat,

May 30, 2020
Deals

Promotions For This Departure

Current Promotions

Call or submit a quote for award-winning value and service!

$1 Deposit on Trips

Mention Promo Code: PT6767

$1 Deposit on Trips

Promotion Details

We get it - travel's a big decision. To make it a little easier, Intrepid has lowered their deposits to just $1. Put $1 down now to save a spot on your dream trip before it sells out, then pay the rest later. Plus as always receive our AffordableTours.com 5% extra savings. But hurry, you only have until January 30 to book with a $1 Deposit. Not all dates or itineraries will qualify, please contact your travel consultant for applicable vacations.

Must Book By Thu, Jan 30, 2020

View Promotion Terms & Conditions ›

The offer of $1 deposits to secure an Intrepid Travel small group adventure applies to bookings made January 13 at 12:00am EST - January 30, 2020 at 11:59pm EST and is valid on trips departing February 15 December 31, 2020. The $1 deposit offer is ONLY available to customers booking in the following currencies: USD and CAD. The $1 deposit can be paid towards any Intrepid Travel small group adventure with the following exclusions: Polar trips - includes all itineraries in the Arctic and Antarctic, Tailor-Made Experiences, Inca trail and Gorilla permit trips, Expedition style trips, Adventure Cruises operated by Variety, selected Patagonia trips and the Okavango Delta Fly-In Safari (UUAO). Excluded Gorilla Treks: Pre-purchased permits are required to secure the trek to see the Gorillas. Excluded trips are: YXOG, YXOCC, UXODC, YXOEC, YXOIC, YXOGC, YXOFC, UBODC, YGSU, YGSGC, YGAR, YGAG, YGAU, UBODC. Excluded Inca Trail trips - Pre-purchased permits are required to secure the trek. Excluded trips are: GGBL, GGBNC, GGBPC, GGBTC, GGBWC, GGBZC, GGCLC, GGCRC, GGHC-O, GGKIC, GGKY, GGOA, GGSA, GGSAC, GGSEC, GGSFC, GGSQ, GGSTC, GGSUC, GGTA, GGTBC, GGXT, GGXTC, GGYP, GGYM, GGYBC, GGYQC, GGYA, GGYC, GGYDC, GGYE, GGYEC, GGYCC. Excluded Select Patagonia trips - Internal flights are pre-purchased to secure the trip: Excluded trips are: GPTV, GPTU, GGCB, GGSJ. Full payment is required at least 56 days prior to travel and 90 days prior to travel for Adventure Cruise departures. If booking and traveling with less than 56 days to go until departure, full payment is needed at the time of booking. If the customer wishes to cancel and rebook or to change dates or tours outside the promotional period, they will be required to pay the full deposit towards the new trip. The offer can be applied to new bookings only. Under no circumstances will the offer be applied to existing bookings. There will be no extensions to the booking, travel or payment periods. The offer applies to the tour price only and cannot be used in conjunction with any other offer or discount. Prices, itineraries and inclusions are subject to change without notice. The trip is subject to availability and confirmation by Intrepid Travel at time of booking.

×

$1,650

Get Our Price
Get Quote

From

Sun,

May 24, 2020

To

Sun,

May 31, 2020
Deals

Promotions For This Departure

Current Promotions

Call or submit a quote for award-winning value and service!

$1 Deposit on Trips

Mention Promo Code: PT6767

$1 Deposit on Trips

Promotion Details

We get it - travel's a big decision. To make it a little easier, Intrepid has lowered their deposits to just $1. Put $1 down now to save a spot on your dream trip before it sells out, then pay the rest later. Plus as always receive our AffordableTours.com 5% extra savings. But hurry, you only have until January 30 to book with a $1 Deposit. Not all dates or itineraries will qualify, please contact your travel consultant for applicable vacations.

Must Book By Thu, Jan 30, 2020

View Promotion Terms & Conditions ›

The offer of $1 deposits to secure an Intrepid Travel small group adventure applies to bookings made January 13 at 12:00am EST - January 30, 2020 at 11:59pm EST and is valid on trips departing February 15 December 31, 2020. The $1 deposit offer is ONLY available to customers booking in the following currencies: USD and CAD. The $1 deposit can be paid towards any Intrepid Travel small group adventure with the following exclusions: Polar trips - includes all itineraries in the Arctic and Antarctic, Tailor-Made Experiences, Inca trail and Gorilla permit trips, Expedition style trips, Adventure Cruises operated by Variety, selected Patagonia trips and the Okavango Delta Fly-In Safari (UUAO). Excluded Gorilla Treks: Pre-purchased permits are required to secure the trek to see the Gorillas. Excluded trips are: YXOG, YXOCC, UXODC, YXOEC, YXOIC, YXOGC, YXOFC, UBODC, YGSU, YGSGC, YGAR, YGAG, YGAU, UBODC. Excluded Inca Trail trips - Pre-purchased permits are required to secure the trek. Excluded trips are: GGBL, GGBNC, GGBPC, GGBTC, GGBWC, GGBZC, GGCLC, GGCRC, GGHC-O, GGKIC, GGKY, GGOA, GGSA, GGSAC, GGSEC, GGSFC, GGSQ, GGSTC, GGSUC, GGTA, GGTBC, GGXT, GGXTC, GGYP, GGYM, GGYBC, GGYQC, GGYA, GGYC, GGYDC, GGYE, GGYEC, GGYCC. Excluded Select Patagonia trips - Internal flights are pre-purchased to secure the trip: Excluded trips are: GPTV, GPTU, GGCB, GGSJ. Full payment is required at least 56 days prior to travel and 90 days prior to travel for Adventure Cruise departures. If booking and traveling with less than 56 days to go until departure, full payment is needed at the time of booking. If the customer wishes to cancel and rebook or to change dates or tours outside the promotional period, they will be required to pay the full deposit towards the new trip. The offer can be applied to new bookings only. Under no circumstances will the offer be applied to existing bookings. There will be no extensions to the booking, travel or payment periods. The offer applies to the tour price only and cannot be used in conjunction with any other offer or discount. Prices, itineraries and inclusions are subject to change without notice. The trip is subject to availability and confirmation by Intrepid Travel at time of booking.

×

$1,680

Get Our Price
Get Quote

From

Wed,

May 27, 2020

To

Wed,

Jun 03, 2020
Deals

Promotions For This Departure

Current Promotions

Call or submit a quote for award-winning value and service!

$1 Deposit on Trips

Mention Promo Code: PT6767

$1 Deposit on Trips

Promotion Details

We get it - travel's a big decision. To make it a little easier, Intrepid has lowered their deposits to just $1. Put $1 down now to save a spot on your dream trip before it sells out, then pay the rest later. Plus as always receive our AffordableTours.com 5% extra savings. But hurry, you only have until January 30 to book with a $1 Deposit. Not all dates or itineraries will qualify, please contact your travel consultant for applicable vacations.

Must Book By Thu, Jan 30, 2020

View Promotion Terms & Conditions ›

The offer of $1 deposits to secure an Intrepid Travel small group adventure applies to bookings made January 13 at 12:00am EST - January 30, 2020 at 11:59pm EST and is valid on trips departing February 15 December 31, 2020. The $1 deposit offer is ONLY available to customers booking in the following currencies: USD and CAD. The $1 deposit can be paid towards any Intrepid Travel small group adventure with the following exclusions: Polar trips - includes all itineraries in the Arctic and Antarctic, Tailor-Made Experiences, Inca trail and Gorilla permit trips, Expedition style trips, Adventure Cruises operated by Variety, selected Patagonia trips and the Okavango Delta Fly-In Safari (UUAO). Excluded Gorilla Treks: Pre-purchased permits are required to secure the trek to see the Gorillas. Excluded trips are: YXOG, YXOCC, UXODC, YXOEC, YXOIC, YXOGC, YXOFC, UBODC, YGSU, YGSGC, YGAR, YGAG, YGAU, UBODC. Excluded Inca Trail trips - Pre-purchased permits are required to secure the trek. Excluded trips are: GGBL, GGBNC, GGBPC, GGBTC, GGBWC, GGBZC, GGCLC, GGCRC, GGHC-O, GGKIC, GGKY, GGOA, GGSA, GGSAC, GGSEC, GGSFC, GGSQ, GGSTC, GGSUC, GGTA, GGTBC, GGXT, GGXTC, GGYP, GGYM, GGYBC, GGYQC, GGYA, GGYC, GGYDC, GGYE, GGYEC, GGYCC. Excluded Select Patagonia trips - Internal flights are pre-purchased to secure the trip: Excluded trips are: GPTV, GPTU, GGCB, GGSJ. Full payment is required at least 56 days prior to travel and 90 days prior to travel for Adventure Cruise departures. If booking and traveling with less than 56 days to go until departure, full payment is needed at the time of booking. If the customer wishes to cancel and rebook or to change dates or tours outside the promotional period, they will be required to pay the full deposit towards the new trip. The offer can be applied to new bookings only. Under no circumstances will the offer be applied to existing bookings. There will be no extensions to the booking, travel or payment periods. The offer applies to the tour price only and cannot be used in conjunction with any other offer or discount. Prices, itineraries and inclusions are subject to change without notice. The trip is subject to availability and confirmation by Intrepid Travel at time of booking.

×

$1,710

Get Our Price
Get Quote

From

Sat,

May 30, 2020

To

Sat,

Jun 06, 2020
Deals

Promotions For This Departure

Current Promotions

Call or submit a quote for award-winning value and service!

$1 Deposit on Trips

Mention Promo Code: PT6767

$1 Deposit on Trips

Promotion Details

We get it - travel's a big decision. To make it a little easier, Intrepid has lowered their deposits to just $1. Put $1 down now to save a spot on your dream trip before it sells out, then pay the rest later. Plus as always receive our AffordableTours.com 5% extra savings. But hurry, you only have until January 30 to book with a $1 Deposit. Not all dates or itineraries will qualify, please contact your travel consultant for applicable vacations.

Must Book By Thu, Jan 30, 2020

View Promotion Terms & Conditions ›

The offer of $1 deposits to secure an Intrepid Travel small group adventure applies to bookings made January 13 at 12:00am EST - January 30, 2020 at 11:59pm EST and is valid on trips departing February 15 December 31, 2020. The $1 deposit offer is ONLY available to customers booking in the following currencies: USD and CAD. The $1 deposit can be paid towards any Intrepid Travel small group adventure with the following exclusions: Polar trips - includes all itineraries in the Arctic and Antarctic, Tailor-Made Experiences, Inca trail and Gorilla permit trips, Expedition style trips, Adventure Cruises operated by Variety, selected Patagonia trips and the Okavango Delta Fly-In Safari (UUAO). Excluded Gorilla Treks: Pre-purchased permits are required to secure the trek to see the Gorillas. Excluded trips are: YXOG, YXOCC, UXODC, YXOEC, YXOIC, YXOGC, YXOFC, UBODC, YGSU, YGSGC, YGAR, YGAG, YGAU, UBODC. Excluded Inca Trail trips - Pre-purchased permits are required to secure the trek. Excluded trips are: GGBL, GGBNC, GGBPC, GGBTC, GGBWC, GGBZC, GGCLC, GGCRC, GGHC-O, GGKIC, GGKY, GGOA, GGSA, GGSAC, GGSEC, GGSFC, GGSQ, GGSTC, GGSUC, GGTA, GGTBC, GGXT, GGXTC, GGYP, GGYM, GGYBC, GGYQC, GGYA, GGYC, GGYDC, GGYE, GGYEC, GGYCC. Excluded Select Patagonia trips - Internal flights are pre-purchased to secure the trip: Excluded trips are: GPTV, GPTU, GGCB, GGSJ. Full payment is required at least 56 days prior to travel and 90 days prior to travel for Adventure Cruise departures. If booking and traveling with less than 56 days to go until departure, full payment is needed at the time of booking. If the customer wishes to cancel and rebook or to change dates or tours outside the promotional period, they will be required to pay the full deposit towards the new trip. The offer can be applied to new bookings only. Under no circumstances will the offer be applied to existing bookings. There will be no extensions to the booking, travel or payment periods. The offer applies to the tour price only and cannot be used in conjunction with any other offer or discount. Prices, itineraries and inclusions are subject to change without notice. The trip is subject to availability and confirmation by Intrepid Travel at time of booking.

×

$1,555

Get Our Price
Get Quote

From

Sat,

Jun 13, 2020

To

Sat,

Jun 20, 2020
Deals

Promotions For This Departure

Current Promotions

Call or submit a quote for award-winning value and service!

$1 Deposit on Trips

Mention Promo Code: PT6767

$1 Deposit on Trips

Promotion Details

We get it - travel's a big decision. To make it a little easier, Intrepid has lowered their deposits to just $1. Put $1 down now to save a spot on your dream trip before it sells out, then pay the rest later. Plus as always receive our AffordableTours.com 5% extra savings. But hurry, you only have until January 30 to book with a $1 Deposit. Not all dates or itineraries will qualify, please contact your travel consultant for applicable vacations.

Must Book By Thu, Jan 30, 2020

View Promotion Terms & Conditions ›

The offer of $1 deposits to secure an Intrepid Travel small group adventure applies to bookings made January 13 at 12:00am EST - January 30, 2020 at 11:59pm EST and is valid on trips departing February 15 December 31, 2020. The $1 deposit offer is ONLY available to customers booking in the following currencies: USD and CAD. The $1 deposit can be paid towards any Intrepid Travel small group adventure with the following exclusions: Polar trips - includes all itineraries in the Arctic and Antarctic, Tailor-Made Experiences, Inca trail and Gorilla permit trips, Expedition style trips, Adventure Cruises operated by Variety, selected Patagonia trips and the Okavango Delta Fly-In Safari (UUAO). Excluded Gorilla Treks: Pre-purchased permits are required to secure the trek to see the Gorillas. Excluded trips are: YXOG, YXOCC, UXODC, YXOEC, YXOIC, YXOGC, YXOFC, UBODC, YGSU, YGSGC, YGAR, YGAG, YGAU, UBODC. Excluded Inca Trail trips - Pre-purchased permits are required to secure the trek. Excluded trips are: GGBL, GGBNC, GGBPC, GGBTC, GGBWC, GGBZC, GGCLC, GGCRC, GGHC-O, GGKIC, GGKY, GGOA, GGSA, GGSAC, GGSEC, GGSFC, GGSQ, GGSTC, GGSUC, GGTA, GGTBC, GGXT, GGXTC, GGYP, GGYM, GGYBC, GGYQC, GGYA, GGYC, GGYDC, GGYE, GGYEC, GGYCC. Excluded Select Patagonia trips - Internal flights are pre-purchased to secure the trip: Excluded trips are: GPTV, GPTU, GGCB, GGSJ. Full payment is required at least 56 days prior to travel and 90 days prior to travel for Adventure Cruise departures. If booking and traveling with less than 56 days to go until departure, full payment is needed at the time of booking. If the customer wishes to cancel and rebook or to change dates or tours outside the promotional period, they will be required to pay the full deposit towards the new trip. The offer can be applied to new bookings only. Under no circumstances will the offer be applied to existing bookings. There will be no extensions to the booking, travel or payment periods. The offer applies to the tour price only and cannot be used in conjunction with any other offer or discount. Prices, itineraries and inclusions are subject to change without notice. The trip is subject to availability and confirmation by Intrepid Travel at time of booking.

×

$1,555

Get Our Price
Get Quote

From

Sun,

Jun 14, 2020

To

Sun,

Jun 21, 2020
Deals

Promotions For This Departure

Current Promotions

Call or submit a quote for award-winning value and service!

$1 Deposit on Trips

Mention Promo Code: PT6767

$1 Deposit on Trips

Promotion Details

We get it - travel's a big decision. To make it a little easier, Intrepid has lowered their deposits to just $1. Put $1 down now to save a spot on your dream trip before it sells out, then pay the rest later. Plus as always receive our AffordableTours.com 5% extra savings. But hurry, you only have until January 30 to book with a $1 Deposit. Not all dates or itineraries will qualify, please contact your travel consultant for applicable vacations.

Must Book By Thu, Jan 30, 2020

View Promotion Terms & Conditions ›

The offer of $1 deposits to secure an Intrepid Travel small group adventure applies to bookings made January 13 at 12:00am EST - January 30, 2020 at 11:59pm EST and is valid on trips departing February 15 December 31, 2020. The $1 deposit offer is ONLY available to customers booking in the following currencies: USD and CAD. The $1 deposit can be paid towards any Intrepid Travel small group adventure with the following exclusions: Polar trips - includes all itineraries in the Arctic and Antarctic, Tailor-Made Experiences, Inca trail and Gorilla permit trips, Expedition style trips, Adventure Cruises operated by Variety, selected Patagonia trips and the Okavango Delta Fly-In Safari (UUAO). Excluded Gorilla Treks: Pre-purchased permits are required to secure the trek to see the Gorillas. Excluded trips are: YXOG, YXOCC, UXODC, YXOEC, YXOIC, YXOGC, YXOFC, UBODC, YGSU, YGSGC, YGAR, YGAG, YGAU, UBODC. Excluded Inca Trail trips - Pre-purchased permits are required to secure the trek. Excluded trips are: GGBL, GGBNC, GGBPC, GGBTC, GGBWC, GGBZC, GGCLC, GGCRC, GGHC-O, GGKIC, GGKY, GGOA, GGSA, GGSAC, GGSEC, GGSFC, GGSQ, GGSTC, GGSUC, GGTA, GGTBC, GGXT, GGXTC, GGYP, GGYM, GGYBC, GGYQC, GGYA, GGYC, GGYDC, GGYE, GGYEC, GGYCC. Excluded Select Patagonia trips - Internal flights are pre-purchased to secure the trip: Excluded trips are: GPTV, GPTU, GGCB, GGSJ. Full payment is required at least 56 days prior to travel and 90 days prior to travel for Adventure Cruise departures. If booking and traveling with less than 56 days to go until departure, full payment is needed at the time of booking. If the customer wishes to cancel and rebook or to change dates or tours outside the promotional period, they will be required to pay the full deposit towards the new trip. The offer can be applied to new bookings only. Under no circumstances will the offer be applied to existing bookings. There will be no extensions to the booking, travel or payment periods. The offer applies to the tour price only and cannot be used in conjunction with any other offer or discount. Prices, itineraries and inclusions are subject to change without notice. The trip is subject to availability and confirmation by Intrepid Travel at time of booking.

×

$1,615

Get Our Price
Get Quote

From

Sat,

Jun 20, 2020

To

Sat,

Jun 27, 2020
Deals

Promotions For This Departure

Current Promotions

Call or submit a quote for award-winning value and service!

$1 Deposit on Trips

Mention Promo Code: PT6767

$1 Deposit on Trips

Promotion Details

We get it - travel's a big decision. To make it a little easier, Intrepid has lowered their deposits to just $1. Put $1 down now to save a spot on your dream trip before it sells out, then pay the rest later. Plus as always receive our AffordableTours.com 5% extra savings. But hurry, you only have until January 30 to book with a $1 Deposit. Not all dates or itineraries will qualify, please contact your travel consultant for applicable vacations.

Must Book By Thu, Jan 30, 2020

View Promotion Terms & Conditions ›

The offer of $1 deposits to secure an Intrepid Travel small group adventure applies to bookings made January 13 at 12:00am EST - January 30, 2020 at 11:59pm EST and is valid on trips departing February 15 December 31, 2020. The $1 deposit offer is ONLY available to customers booking in the following currencies: USD and CAD. The $1 deposit can be paid towards any Intrepid Travel small group adventure with the following exclusions: Polar trips - includes all itineraries in the Arctic and Antarctic, Tailor-Made Experiences, Inca trail and Gorilla permit trips, Expedition style trips, Adventure Cruises operated by Variety, selected Patagonia trips and the Okavango Delta Fly-In Safari (UUAO). Excluded Gorilla Treks: Pre-purchased permits are required to secure the trek to see the Gorillas. Excluded trips are: YXOG, YXOCC, UXODC, YXOEC, YXOIC, YXOGC, YXOFC, UBODC, YGSU, YGSGC, YGAR, YGAG, YGAU, UBODC. Excluded Inca Trail trips - Pre-purchased permits are required to secure the trek. Excluded trips are: GGBL, GGBNC, GGBPC, GGBTC, GGBWC, GGBZC, GGCLC, GGCRC, GGHC-O, GGKIC, GGKY, GGOA, GGSA, GGSAC, GGSEC, GGSFC, GGSQ, GGSTC, GGSUC, GGTA, GGTBC, GGXT, GGXTC, GGYP, GGYM, GGYBC, GGYQC, GGYA, GGYC, GGYDC, GGYE, GGYEC, GGYCC. Excluded Select Patagonia trips - Internal flights are pre-purchased to secure the trip: Excluded trips are: GPTV, GPTU, GGCB, GGSJ. Full payment is required at least 56 days prior to travel and 90 days prior to travel for Adventure Cruise departures. If booking and traveling with less than 56 days to go until departure, full payment is needed at the time of booking. If the customer wishes to cancel and rebook or to change dates or tours outside the promotional period, they will be required to pay the full deposit towards the new trip. The offer can be applied to new bookings only. Under no circumstances will the offer be applied to existing bookings. There will be no extensions to the booking, travel or payment periods. The offer applies to the tour price only and cannot be used in conjunction with any other offer or discount. Prices, itineraries and inclusions are subject to change without notice. The trip is subject to availability and confirmation by Intrepid Travel at time of booking.

×

$1,615

Get Our Price
Get Quote

From

Sun,

Jun 21, 2020

To

Sun,

Jun 28, 2020
Deals

Promotions For This Departure

Current Promotions

Call or submit a quote for award-winning value and service!

$1 Deposit on Trips

Mention Promo Code: PT6767

$1 Deposit on Trips

Promotion Details

We get it - travel's a big decision. To make it a little easier, Intrepid has lowered their deposits to just $1. Put $1 down now to save a spot on your dream trip before it sells out, then pay the rest later. Plus as always receive our AffordableTours.com 5% extra savings. But hurry, you only have until January 30 to book with a $1 Deposit. Not all dates or itineraries will qualify, please contact your travel consultant for applicable vacations.

Must Book By Thu, Jan 30, 2020

View Promotion Terms & Conditions ›

The offer of $1 deposits to secure an Intrepid Travel small group adventure applies to bookings made January 13 at 12:00am EST - January 30, 2020 at 11:59pm EST and is valid on trips departing February 15 December 31, 2020. The $1 deposit offer is ONLY available to customers booking in the following currencies: USD and CAD. The $1 deposit can be paid towards any Intrepid Travel small group adventure with the following exclusions: Polar trips - includes all itineraries in the Arctic and Antarctic, Tailor-Made Experiences, Inca trail and Gorilla permit trips, Expedition style trips, Adventure Cruises operated by Variety, selected Patagonia trips and the Okavango Delta Fly-In Safari (UUAO). Excluded Gorilla Treks: Pre-purchased permits are required to secure the trek to see the Gorillas. Excluded trips are: YXOG, YXOCC, UXODC, YXOEC, YXOIC, YXOGC, YXOFC, UBODC, YGSU, YGSGC, YGAR, YGAG, YGAU, UBODC. Excluded Inca Trail trips - Pre-purchased permits are required to secure the trek. Excluded trips are: GGBL, GGBNC, GGBPC, GGBTC, GGBWC, GGBZC, GGCLC, GGCRC, GGHC-O, GGKIC, GGKY, GGOA, GGSA, GGSAC, GGSEC, GGSFC, GGSQ, GGSTC, GGSUC, GGTA, GGTBC, GGXT, GGXTC, GGYP, GGYM, GGYBC, GGYQC, GGYA, GGYC, GGYDC, GGYE, GGYEC, GGYCC. Excluded Select Patagonia trips - Internal flights are pre-purchased to secure the trip: Excluded trips are: GPTV, GPTU, GGCB, GGSJ. Full payment is required at least 56 days prior to travel and 90 days prior to travel for Adventure Cruise departures. If booking and traveling with less than 56 days to go until departure, full payment is needed at the time of booking. If the customer wishes to cancel and rebook or to change dates or tours outside the promotional period, they will be required to pay the full deposit towards the new trip. The offer can be applied to new bookings only. Under no circumstances will the offer be applied to existing bookings. There will be no extensions to the booking, travel or payment periods. The offer applies to the tour price only and cannot be used in conjunction with any other offer or discount. Prices, itineraries and inclusions are subject to change without notice. The trip is subject to availability and confirmation by Intrepid Travel at time of booking.

×

$1,615

Get Our Price
Get Quote

From

Wed,

Jun 24, 2020

To

Wed,

Jul 01, 2020
Deals

Promotions For This Departure

Current Promotions

Call or submit a quote for award-winning value and service!

$1 Deposit on Trips

Mention Promo Code: PT6767

$1 Deposit on Trips

Promotion Details

We get it - travel's a big decision. To make it a little easier, Intrepid has lowered their deposits to just $1. Put $1 down now to save a spot on your dream trip before it sells out, then pay the rest later. Plus as always receive our AffordableTours.com 5% extra savings. But hurry, you only have until January 30 to book with a $1 Deposit. Not all dates or itineraries will qualify, please contact your travel consultant for applicable vacations.

Must Book By Thu, Jan 30, 2020

View Promotion Terms & Conditions ›

The offer of $1 deposits to secure an Intrepid Travel small group adventure applies to bookings made January 13 at 12:00am EST - January 30, 2020 at 11:59pm EST and is valid on trips departing February 15 December 31, 2020. The $1 deposit offer is ONLY available to customers booking in the following currencies: USD and CAD. The $1 deposit can be paid towards any Intrepid Travel small group adventure with the following exclusions: Polar trips - includes all itineraries in the Arctic and Antarctic, Tailor-Made Experiences, Inca trail and Gorilla permit trips, Expedition style trips, Adventure Cruises operated by Variety, selected Patagonia trips and the Okavango Delta Fly-In Safari (UUAO). Excluded Gorilla Treks: Pre-purchased permits are required to secure the trek to see the Gorillas. Excluded trips are: YXOG, YXOCC, UXODC, YXOEC, YXOIC, YXOGC, YXOFC, UBODC, YGSU, YGSGC, YGAR, YGAG, YGAU, UBODC. Excluded Inca Trail trips - Pre-purchased permits are required to secure the trek. Excluded trips are: GGBL, GGBNC, GGBPC, GGBTC, GGBWC, GGBZC, GGCLC, GGCRC, GGHC-O, GGKIC, GGKY, GGOA, GGSA, GGSAC, GGSEC, GGSFC, GGSQ, GGSTC, GGSUC, GGTA, GGTBC, GGXT, GGXTC, GGYP, GGYM, GGYBC, GGYQC, GGYA, GGYC, GGYDC, GGYE, GGYEC, GGYCC. Excluded Select Patagonia trips - Internal flights are pre-purchased to secure the trip: Excluded trips are: GPTV, GPTU, GGCB, GGSJ. Full payment is required at least 56 days prior to travel and 90 days prior to travel for Adventure Cruise departures. If booking and traveling with less than 56 days to go until departure, full payment is needed at the time of booking. If the customer wishes to cancel and rebook or to change dates or tours outside the promotional period, they will be required to pay the full deposit towards the new trip. The offer can be applied to new bookings only. Under no circumstances will the offer be applied to existing bookings. There will be no extensions to the booking, travel or payment periods. The offer applies to the tour price only and cannot be used in conjunction with any other offer or discount. Prices, itineraries and inclusions are subject to change without notice. The trip is subject to availability and confirmation by Intrepid Travel at time of booking.

×

$1,665

Get Our Price
Get Quote

From

Sat,

Jul 04, 2020

To

Sat,

Jul 11, 2020
Deals

Promotions For This Departure

Current Promotions

Call or submit a quote for award-winning value and service!

$1 Deposit on Trips

Mention Promo Code: PT6767

$1 Deposit on Trips

Promotion Details

We get it - travel's a big decision. To make it a little easier, Intrepid has lowered their deposits to just $1. Put $1 down now to save a spot on your dream trip before it sells out, then pay the rest later. Plus as always receive our AffordableTours.com 5% extra savings. But hurry, you only have until January 30 to book with a $1 Deposit. Not all dates or itineraries will qualify, please contact your travel consultant for applicable vacations.

Must Book By Thu, Jan 30, 2020

View Promotion Terms & Conditions ›

The offer of $1 deposits to secure an Intrepid Travel small group adventure applies to bookings made January 13 at 12:00am EST - January 30, 2020 at 11:59pm EST and is valid on trips departing February 15 December 31, 2020. The $1 deposit offer is ONLY available to customers booking in the following currencies: USD and CAD. The $1 deposit can be paid towards any Intrepid Travel small group adventure with the following exclusions: Polar trips - includes all itineraries in the Arctic and Antarctic, Tailor-Made Experiences, Inca trail and Gorilla permit trips, Expedition style trips, Adventure Cruises operated by Variety, selected Patagonia trips and the Okavango Delta Fly-In Safari (UUAO). Excluded Gorilla Treks: Pre-purchased permits are required to secure the trek to see the Gorillas. Excluded trips are: YXOG, YXOCC, UXODC, YXOEC, YXOIC, YXOGC, YXOFC, UBODC, YGSU, YGSGC, YGAR, YGAG, YGAU, UBODC. Excluded Inca Trail trips - Pre-purchased permits are required to secure the trek. Excluded trips are: GGBL, GGBNC, GGBPC, GGBTC, GGBWC, GGBZC, GGCLC, GGCRC, GGHC-O, GGKIC, GGKY, GGOA, GGSA, GGSAC, GGSEC, GGSFC, GGSQ, GGSTC, GGSUC, GGTA, GGTBC, GGXT, GGXTC, GGYP, GGYM, GGYBC, GGYQC, GGYA, GGYC, GGYDC, GGYE, GGYEC, GGYCC. Excluded Select Patagonia trips - Internal flights are pre-purchased to secure the trip: Excluded trips are: GPTV, GPTU, GGCB, GGSJ. Full payment is required at least 56 days prior to travel and 90 days prior to travel for Adventure Cruise departures. If booking and traveling with less than 56 days to go until departure, full payment is needed at the time of booking. If the customer wishes to cancel and rebook or to change dates or tours outside the promotional period, they will be required to pay the full deposit towards the new trip. The offer can be applied to new bookings only. Under no circumstances will the offer be applied to existing bookings. There will be no extensions to the booking, travel or payment periods. The offer applies to the tour price only and cannot be used in conjunction with any other offer or discount. Prices, itineraries and inclusions are subject to change without notice. The trip is subject to availability and confirmation by Intrepid Travel at time of booking.

×

$1,640

Get Our Price
Get Quote

From

Wed,

Jul 08, 2020

To

Wed,

Jul 15, 2020
Deals

Promotions For This Departure

Current Promotions

Call or submit a quote for award-winning value and service!

$1 Deposit on Trips

Mention Promo Code: PT6767

$1 Deposit on Trips

Promotion Details

We get it - travel's a big decision. To make it a little easier, Intrepid has lowered their deposits to just $1. Put $1 down now to save a spot on your dream trip before it sells out, then pay the rest later. Plus as always receive our AffordableTours.com 5% extra savings. But hurry, you only have until January 30 to book with a $1 Deposit. Not all dates or itineraries will qualify, please contact your travel consultant for applicable vacations.

Must Book By Thu, Jan 30, 2020

View Promotion Terms & Conditions ›

The offer of $1 deposits to secure an Intrepid Travel small group adventure applies to bookings made January 13 at 12:00am EST - January 30, 2020 at 11:59pm EST and is valid on trips departing February 15 December 31, 2020. The $1 deposit offer is ONLY available to customers booking in the following currencies: USD and CAD. The $1 deposit can be paid towards any Intrepid Travel small group adventure with the following exclusions: Polar trips - includes all itineraries in the Arctic and Antarctic, Tailor-Made Experiences, Inca trail and Gorilla permit trips, Expedition style trips, Adventure Cruises operated by Variety, selected Patagonia trips and the Okavango Delta Fly-In Safari (UUAO). Excluded Gorilla Treks: Pre-purchased permits are required to secure the trek to see the Gorillas. Excluded trips are: YXOG, YXOCC, UXODC, YXOEC, YXOIC, YXOGC, YXOFC, UBODC, YGSU, YGSGC, YGAR, YGAG, YGAU, UBODC. Excluded Inca Trail trips - Pre-purchased permits are required to secure the trek. Excluded trips are: GGBL, GGBNC, GGBPC, GGBTC, GGBWC, GGBZC, GGCLC, GGCRC, GGHC-O, GGKIC, GGKY, GGOA, GGSA, GGSAC, GGSEC, GGSFC, GGSQ, GGSTC, GGSUC, GGTA, GGTBC, GGXT, GGXTC, GGYP, GGYM, GGYBC, GGYQC, GGYA, GGYC, GGYDC, GGYE, GGYEC, GGYCC. Excluded Select Patagonia trips - Internal flights are pre-purchased to secure the trip: Excluded trips are: GPTV, GPTU, GGCB, GGSJ. Full payment is required at least 56 days prior to travel and 90 days prior to travel for Adventure Cruise departures. If booking and traveling with less than 56 days to go until departure, full payment is needed at the time of booking. If the customer wishes to cancel and rebook or to change dates or tours outside the promotional period, they will be required to pay the full deposit towards the new trip. The offer can be applied to new bookings only. Under no circumstances will the offer be applied to existing bookings. There will be no extensions to the booking, travel or payment periods. The offer applies to the tour price only and cannot be used in conjunction with any other offer or discount. Prices, itineraries and inclusions are subject to change without notice. The trip is subject to availability and confirmation by Intrepid Travel at time of booking.

×

$1,665

Get Our Price
Get Quote

From

Sat,

Jul 11, 2020

To

Sat,

Jul 18, 2020
Deals

Promotions For This Departure

Current Promotions

Call or submit a quote for award-winning value and service!

$1 Deposit on Trips

Mention Promo Code: PT6767

$1 Deposit on Trips

Promotion Details

We get it - travel's a big decision. To make it a little easier, Intrepid has lowered their deposits to just $1. Put $1 down now to save a spot on your dream trip before it sells out, then pay the rest later. Plus as always receive our AffordableTours.com 5% extra savings. But hurry, you only have until January 30 to book with a $1 Deposit. Not all dates or itineraries will qualify, please contact your travel consultant for applicable vacations.

Must Book By Thu, Jan 30, 2020

View Promotion Terms & Conditions ›

The offer of $1 deposits to secure an Intrepid Travel small group adventure applies to bookings made January 13 at 12:00am EST - January 30, 2020 at 11:59pm EST and is valid on trips departing February 15 December 31, 2020. The $1 deposit offer is ONLY available to customers booking in the following currencies: USD and CAD. The $1 deposit can be paid towards any Intrepid Travel small group adventure with the following exclusions: Polar trips - includes all itineraries in the Arctic and Antarctic, Tailor-Made Experiences, Inca trail and Gorilla permit trips, Expedition style trips, Adventure Cruises operated by Variety, selected Patagonia trips and the Okavango Delta Fly-In Safari (UUAO). Excluded Gorilla Treks: Pre-purchased permits are required to secure the trek to see the Gorillas. Excluded trips are: YXOG, YXOCC, UXODC, YXOEC, YXOIC, YXOGC, YXOFC, UBODC, YGSU, YGSGC, YGAR, YGAG, YGAU, UBODC. Excluded Inca Trail trips - Pre-purchased permits are required to secure the trek. Excluded trips are: GGBL, GGBNC, GGBPC, GGBTC, GGBWC, GGBZC, GGCLC, GGCRC, GGHC-O, GGKIC, GGKY, GGOA, GGSA, GGSAC, GGSEC, GGSFC, GGSQ, GGSTC, GGSUC, GGTA, GGTBC, GGXT, GGXTC, GGYP, GGYM, GGYBC, GGYQC, GGYA, GGYC, GGYDC, GGYE, GGYEC, GGYCC. Excluded Select Patagonia trips - Internal flights are pre-purchased to secure the trip: Excluded trips are: GPTV, GPTU, GGCB, GGSJ. Full payment is required at least 56 days prior to travel and 90 days prior to travel for Adventure Cruise departures. If booking and traveling with less than 56 days to go until departure, full payment is needed at the time of booking. If the customer wishes to cancel and rebook or to change dates or tours outside the promotional period, they will be required to pay the full deposit towards the new trip. The offer can be applied to new bookings only. Under no circumstances will the offer be applied to existing bookings. There will be no extensions to the booking, travel or payment periods. The offer applies to the tour price only and cannot be used in conjunction with any other offer or discount. Prices, itineraries and inclusions are subject to change without notice. The trip is subject to availability and confirmation by Intrepid Travel at time of booking.

×

$1,630

Get Our Price
Get Quote

From

Wed,

Jul 15, 2020

To

Wed,

Jul 22, 2020
Deals

Promotions For This Departure

Current Promotions

Call or submit a quote for award-winning value and service!

$1 Deposit on Trips

Mention Promo Code: PT6767

$1 Deposit on Trips

Promotion Details

We get it - travel's a big decision. To make it a little easier, Intrepid has lowered their deposits to just $1. Put $1 down now to save a spot on your dream trip before it sells out, then pay the rest later. Plus as always receive our AffordableTours.com 5% extra savings. But hurry, you only have until January 30 to book with a $1 Deposit. Not all dates or itineraries will qualify, please contact your travel consultant for applicable vacations.

Must Book By Thu, Jan 30, 2020

View Promotion Terms & Conditions ›

The offer of $1 deposits to secure an Intrepid Travel small group adventure applies to bookings made January 13 at 12:00am EST - January 30, 2020 at 11:59pm EST and is valid on trips departing February 15 December 31, 2020. The $1 deposit offer is ONLY available to customers booking in the following currencies: USD and CAD. The $1 deposit can be paid towards any Intrepid Travel small group adventure with the following exclusions: Polar trips - includes all itineraries in the Arctic and Antarctic, Tailor-Made Experiences, Inca trail and Gorilla permit trips, Expedition style trips, Adventure Cruises operated by Variety, selected Patagonia trips and the Okavango Delta Fly-In Safari (UUAO). Excluded Gorilla Treks: Pre-purchased permits are required to secure the trek to see the Gorillas. Excluded trips are: YXOG, YXOCC, UXODC, YXOEC, YXOIC, YXOGC, YXOFC, UBODC, YGSU, YGSGC, YGAR, YGAG, YGAU, UBODC. Excluded Inca Trail trips - Pre-purchased permits are required to secure the trek. Excluded trips are: GGBL, GGBNC, GGBPC, GGBTC, GGBWC, GGBZC, GGCLC, GGCRC, GGHC-O, GGKIC, GGKY, GGOA, GGSA, GGSAC, GGSEC, GGSFC, GGSQ, GGSTC, GGSUC, GGTA, GGTBC, GGXT, GGXTC, GGYP, GGYM, GGYBC, GGYQC, GGYA, GGYC, GGYDC, GGYE, GGYEC, GGYCC. Excluded Select Patagonia trips - Internal flights are pre-purchased to secure the trip: Excluded trips are: GPTV, GPTU, GGCB, GGSJ. Full payment is required at least 56 days prior to travel and 90 days prior to travel for Adventure Cruise departures. If booking and traveling with less than 56 days to go until departure, full payment is needed at the time of booking. If the customer wishes to cancel and rebook or to change dates or tours outside the promotional period, they will be required to pay the full deposit towards the new trip. The offer can be applied to new bookings only. Under no circumstances will the offer be applied to existing bookings. There will be no extensions to the booking, travel or payment periods. The offer applies to the tour price only and cannot be used in conjunction with any other offer or discount. Prices, itineraries and inclusions are subject to change without notice. The trip is subject to availability and confirmation by Intrepid Travel at time of booking.

×

$1,745

Get Our Price
Get Quote

From

Sat,

Jul 18, 2020

To

Sat,

Jul 25, 2020
Deals

Promotions For This Departure

Current Promotions

Call or submit a quote for award-winning value and service!

$1 Deposit on Trips

Mention Promo Code: PT6767

$1 Deposit on Trips

Promotion Details

We get it - travel's a big decision. To make it a little easier, Intrepid has lowered their deposits to just $1. Put $1 down now to save a spot on your dream trip before it sells out, then pay the rest later. Plus as always receive our AffordableTours.com 5% extra savings. But hurry, you only have until January 30 to book with a $1 Deposit. Not all dates or itineraries will qualify, please contact your travel consultant for applicable vacations.

Must Book By Thu, Jan 30, 2020

View Promotion Terms & Conditions ›

The offer of $1 deposits to secure an Intrepid Travel small group adventure applies to bookings made January 13 at 12:00am EST - January 30, 2020 at 11:59pm EST and is valid on trips departing February 15 December 31, 2020. The $1 deposit offer is ONLY available to customers booking in the following currencies: USD and CAD. The $1 deposit can be paid towards any Intrepid Travel small group adventure with the following exclusions: Polar trips - includes all itineraries in the Arctic and Antarctic, Tailor-Made Experiences, Inca trail and Gorilla permit trips, Expedition style trips, Adventure Cruises operated by Variety, selected Patagonia trips and the Okavango Delta Fly-In Safari (UUAO). Excluded Gorilla Treks: Pre-purchased permits are required to secure the trek to see the Gorillas. Excluded trips are: YXOG, YXOCC, UXODC, YXOEC, YXOIC, YXOGC, YXOFC, UBODC, YGSU, YGSGC, YGAR, YGAG, YGAU, UBODC. Excluded Inca Trail trips - Pre-purchased permits are required to secure the trek. Excluded trips are: GGBL, GGBNC, GGBPC, GGBTC, GGBWC, GGBZC, GGCLC, GGCRC, GGHC-O, GGKIC, GGKY, GGOA, GGSA, GGSAC, GGSEC, GGSFC, GGSQ, GGSTC, GGSUC, GGTA, GGTBC, GGXT, GGXTC, GGYP, GGYM, GGYBC, GGYQC, GGYA, GGYC, GGYDC, GGYE, GGYEC, GGYCC. Excluded Select Patagonia trips - Internal flights are pre-purchased to secure the trip: Excluded trips are: GPTV, GPTU, GGCB, GGSJ. Full payment is required at least 56 days prior to travel and 90 days prior to travel for Adventure Cruise departures. If booking and traveling with less than 56 days to go until departure, full payment is needed at the time of booking. If the customer wishes to cancel and rebook or to change dates or tours outside the promotional period, they will be required to pay the full deposit towards the new trip. The offer can be applied to new bookings only. Under no circumstances will the offer be applied to existing bookings. There will be no extensions to the booking, travel or payment periods. The offer applies to the tour price only and cannot be used in conjunction with any other offer or discount. Prices, itineraries and inclusions are subject to change without notice. The trip is subject to availability and confirmation by Intrepid Travel at time of booking.

×

$1,710

Get Our Price
Get Quote

From

Sat,

Jul 25, 2020

To

Sat,

Aug 01, 2020
Deals

Promotions For This Departure

Current Promotions

Call or submit a quote for award-winning value and service!

$1 Deposit on Trips

Mention Promo Code: PT6767

$1 Deposit on Trips

Promotion Details

We get it - travel's a big decision. To make it a little easier, Intrepid has lowered their deposits to just $1. Put $1 down now to save a spot on your dream trip before it sells out, then pay the rest later. Plus as always receive our AffordableTours.com 5% extra savings. But hurry, you only have until January 30 to book with a $1 Deposit. Not all dates or itineraries will qualify, please contact your travel consultant for applicable vacations.

Must Book By Thu, Jan 30, 2020

View Promotion Terms & Conditions ›

The offer of $1 deposits to secure an Intrepid Travel small group adventure applies to bookings made January 13 at 12:00am EST - January 30, 2020 at 11:59pm EST and is valid on trips departing February 15 December 31, 2020. The $1 deposit offer is ONLY available to customers booking in the following currencies: USD and CAD. The $1 deposit can be paid towards any Intrepid Travel small group adventure with the following exclusions: Polar trips - includes all itineraries in the Arctic and Antarctic, Tailor-Made Experiences, Inca trail and Gorilla permit trips, Expedition style trips, Adventure Cruises operated by Variety, selected Patagonia trips and the Okavango Delta Fly-In Safari (UUAO). Excluded Gorilla Treks: Pre-purchased permits are required to secure the trek to see the Gorillas. Excluded trips are: YXOG, YXOCC, UXODC, YXOEC, YXOIC, YXOGC, YXOFC, UBODC, YGSU, YGSGC, YGAR, YGAG, YGAU, UBODC. Excluded Inca Trail trips - Pre-purchased permits are required to secure the trek. Excluded trips are: GGBL, GGBNC, GGBPC, GGBTC, GGBWC, GGBZC, GGCLC, GGCRC, GGHC-O, GGKIC, GGKY, GGOA, GGSA, GGSAC, GGSEC, GGSFC, GGSQ, GGSTC, GGSUC, GGTA, GGTBC, GGXT, GGXTC, GGYP, GGYM, GGYBC, GGYQC, GGYA, GGYC, GGYDC, GGYE, GGYEC, GGYCC. Excluded Select Patagonia trips - Internal flights are pre-purchased to secure the trip: Excluded trips are: GPTV, GPTU, GGCB, GGSJ. Full payment is required at least 56 days prior to travel and 90 days prior to travel for Adventure Cruise departures. If booking and traveling with less than 56 days to go until departure, full payment is needed at the time of booking. If the customer wishes to cancel and rebook or to change dates or tours outside the promotional period, they will be required to pay the full deposit towards the new trip. The offer can be applied to new bookings only. Under no circumstances will the offer be applied to existing bookings. There will be no extensions to the booking, travel or payment periods. The offer applies to the tour price only and cannot be used in conjunction with any other offer or discount. Prices, itineraries and inclusions are subject to change without notice. The trip is subject to availability and confirmation by Intrepid Travel at time of booking.

×

$1,615

Get Our Price
Get Quote

From

Wed,

Jul 29, 2020

To

Wed,

Aug 05, 2020
Deals

Promotions For This Departure

Current Promotions

Call or submit a quote for award-winning value and service!

$1 Deposit on Trips

Mention Promo Code: PT6767

$1 Deposit on Trips

Promotion Details

We get it - travel's a big decision. To make it a little easier, Intrepid has lowered their deposits to just $1. Put $1 down now to save a spot on your dream trip before it sells out, then pay the rest later. Plus as always receive our AffordableTours.com 5% extra savings. But hurry, you only have until January 30 to book with a $1 Deposit. Not all dates or itineraries will qualify, please contact your travel consultant for applicable vacations.

Must Book By Thu, Jan 30, 2020

View Promotion Terms & Conditions ›

The offer of $1 deposits to secure an Intrepid Travel small group adventure applies to bookings made January 13 at 12:00am EST - January 30, 2020 at 11:59pm EST and is valid on trips departing February 15 December 31, 2020. The $1 deposit offer is ONLY available to customers booking in the following currencies: USD and CAD. The $1 deposit can be paid towards any Intrepid Travel small group adventure with the following exclusions: Polar trips - includes all itineraries in the Arctic and Antarctic, Tailor-Made Experiences, Inca trail and Gorilla permit trips, Expedition style trips, Adventure Cruises operated by Variety, selected Patagonia trips and the Okavango Delta Fly-In Safari (UUAO). Excluded Gorilla Treks: Pre-purchased permits are required to secure the trek to see the Gorillas. Excluded trips are: YXOG, YXOCC, UXODC, YXOEC, YXOIC, YXOGC, YXOFC, UBODC, YGSU, YGSGC, YGAR, YGAG, YGAU, UBODC. Excluded Inca Trail trips - Pre-purchased permits are required to secure the trek. Excluded trips are: GGBL, GGBNC, GGBPC, GGBTC, GGBWC, GGBZC, GGCLC, GGCRC, GGHC-O, GGKIC, GGKY, GGOA, GGSA, GGSAC, GGSEC, GGSFC, GGSQ, GGSTC, GGSUC, GGTA, GGTBC, GGXT, GGXTC, GGYP, GGYM, GGYBC, GGYQC, GGYA, GGYC, GGYDC, GGYE, GGYEC, GGYCC. Excluded Select Patagonia trips - Internal flights are pre-purchased to secure the trip: Excluded trips are: GPTV, GPTU, GGCB, GGSJ. Full payment is required at least 56 days prior to travel and 90 days prior to travel for Adventure Cruise departures. If booking and traveling with less than 56 days to go until departure, full payment is needed at the time of booking. If the customer wishes to cancel and rebook or to change dates or tours outside the promotional period, they will be required to pay the full deposit towards the new trip. The offer can be applied to new bookings only. Under no circumstances will the offer be applied to existing bookings. There will be no extensions to the booking, travel or payment periods. The offer applies to the tour price only and cannot be used in conjunction with any other offer or discount. Prices, itineraries and inclusions are subject to change without notice. The trip is subject to availability and confirmation by Intrepid Travel at time of booking.

×

$1,760

Get Our Price
Get Quote

From

Sat,

Aug 01, 2020

To

Sat,

Aug 08, 2020
Deals

Promotions For This Departure

Current Promotions

Call or submit a quote for award-winning value and service!

$1 Deposit on Trips

Mention Promo Code: PT6767

$1 Deposit on Trips

Promotion Details

We get it - travel's a big decision. To make it a little easier, Intrepid has lowered their deposits to just $1. Put $1 down now to save a spot on your dream trip before it sells out, then pay the rest later. Plus as always receive our AffordableTours.com 5% extra savings. But hurry, you only have until January 30 to book with a $1 Deposit. Not all dates or itineraries will qualify, please contact your travel consultant for applicable vacations.

Must Book By Thu, Jan 30, 2020

View Promotion Terms & Conditions ›

The offer of $1 deposits to secure an Intrepid Travel small group adventure applies to bookings made January 13 at 12:00am EST - January 30, 2020 at 11:59pm EST and is valid on trips departing February 15 December 31, 2020. The $1 deposit offer is ONLY available to customers booking in the following currencies: USD and CAD. The $1 deposit can be paid towards any Intrepid Travel small group adventure with the following exclusions: Polar trips - includes all itineraries in the Arctic and Antarctic, Tailor-Made Experiences, Inca trail and Gorilla permit trips, Expedition style trips, Adventure Cruises operated by Variety, selected Patagonia trips and the Okavango Delta Fly-In Safari (UUAO). Excluded Gorilla Treks: Pre-purchased permits are required to secure the trek to see the Gorillas. Excluded trips are: YXOG, YXOCC, UXODC, YXOEC, YXOIC, YXOGC, YXOFC, UBODC, YGSU, YGSGC, YGAR, YGAG, YGAU, UBODC. Excluded Inca Trail trips - Pre-purchased permits are required to secure the trek. Excluded trips are: GGBL, GGBNC, GGBPC, GGBTC, GGBWC, GGBZC, GGCLC, GGCRC, GGHC-O, GGKIC, GGKY, GGOA, GGSA, GGSAC, GGSEC, GGSFC, GGSQ, GGSTC, GGSUC, GGTA, GGTBC, GGXT, GGXTC, GGYP, GGYM, GGYBC, GGYQC, GGYA, GGYC, GGYDC, GGYE, GGYEC, GGYCC. Excluded Select Patagonia trips - Internal flights are pre-purchased to secure the trip: Excluded trips are: GPTV, GPTU, GGCB, GGSJ. Full payment is required at least 56 days prior to travel and 90 days prior to travel for Adventure Cruise departures. If booking and traveling with less than 56 days to go until departure, full payment is needed at the time of booking. If the customer wishes to cancel and rebook or to change dates or tours outside the promotional period, they will be required to pay the full deposit towards the new trip. The offer can be applied to new bookings only. Under no circumstances will the offer be applied to existing bookings. There will be no extensions to the booking, travel or payment periods. The offer applies to the tour price only and cannot be used in conjunction with any other offer or discount. Prices, itineraries and inclusions are subject to change without notice. The trip is subject to availability and confirmation by Intrepid Travel at time of booking.

×

$1,615

Get Our Price
Get Quote

From

Wed,

Aug 05, 2020

To

Wed,

Aug 12, 2020
Deals

Promotions For This Departure

Current Promotions

Call or submit a quote for award-winning value and service!

$1 Deposit on Trips

Mention Promo Code: PT6767

$1 Deposit on Trips

Promotion Details

We get it - travel's a big decision. To make it a little easier, Intrepid has lowered their deposits to just $1. Put $1 down now to save a spot on your dream trip before it sells out, then pay the rest later. Plus as always receive our AffordableTours.com 5% extra savings. But hurry, you only have until January 30 to book with a $1 Deposit. Not all dates or itineraries will qualify, please contact your travel consultant for applicable vacations.

Must Book By Thu, Jan 30, 2020

View Promotion Terms & Conditions ›

The offer of $1 deposits to secure an Intrepid Travel small group adventure applies to bookings made January 13 at 12:00am EST - January 30, 2020 at 11:59pm EST and is valid on trips departing February 15 December 31, 2020. The $1 deposit offer is ONLY available to customers booking in the following currencies: USD and CAD. The $1 deposit can be paid towards any Intrepid Travel small group adventure with the following exclusions: Polar trips - includes all itineraries in the Arctic and Antarctic, Tailor-Made Experiences, Inca trail and Gorilla permit trips, Expedition style trips, Adventure Cruises operated by Variety, selected Patagonia trips and the Okavango Delta Fly-In Safari (UUAO). Excluded Gorilla Treks: Pre-purchased permits are required to secure the trek to see the Gorillas. Excluded trips are: YXOG, YXOCC, UXODC, YXOEC, YXOIC, YXOGC, YXOFC, UBODC, YGSU, YGSGC, YGAR, YGAG, YGAU, UBODC. Excluded Inca Trail trips - Pre-purchased permits are required to secure the trek. Excluded trips are: GGBL, GGBNC, GGBPC, GGBTC, GGBWC, GGBZC, GGCLC, GGCRC, GGHC-O, GGKIC, GGKY, GGOA, GGSA, GGSAC, GGSEC, GGSFC, GGSQ, GGSTC, GGSUC, GGTA, GGTBC, GGXT, GGXTC, GGYP, GGYM, GGYBC, GGYQC, GGYA, GGYC, GGYDC, GGYE, GGYEC, GGYCC. Excluded Select Patagonia trips - Internal flights are pre-purchased to secure the trip: Excluded trips are: GPTV, GPTU, GGCB, GGSJ. Full payment is required at least 56 days prior to travel and 90 days prior to travel for Adventure Cruise departures. If booking and traveling with less than 56 days to go until departure, full payment is needed at the time of booking. If the customer wishes to cancel and rebook or to change dates or tours outside the promotional period, they will be required to pay the full deposit towards the new trip. The offer can be applied to new bookings only. Under no circumstances will the offer be applied to existing bookings. There will be no extensions to the booking, travel or payment periods. The offer applies to the tour price only and cannot be used in conjunction with any other offer or discount. Prices, itineraries and inclusions are subject to change without notice. The trip is subject to availability and confirmation by Intrepid Travel at time of booking.

×

$1,645

Get Our Price
Get Quote

From

Sat,

Aug 08, 2020

To

Sat,

Aug 15, 2020
Deals

Promotions For This Departure

Current Promotions

Call or submit a quote for award-winning value and service!

$1 Deposit on Trips

Mention Promo Code: PT6767

$1 Deposit on Trips

Promotion Details

We get it - travel's a big decision. To make it a little easier, Intrepid has lowered their deposits to just $1. Put $1 down now to save a spot on your dream trip before it sells out, then pay the rest later. Plus as always receive our AffordableTours.com 5% extra savings. But hurry, you only have until January 30 to book with a $1 Deposit. Not all dates or itineraries will qualify, please contact your travel consultant for applicable vacations.

Must Book By Thu, Jan 30, 2020

View Promotion Terms & Conditions ›

The offer of $1 deposits to secure an Intrepid Travel small group adventure applies to bookings made January 13 at 12:00am EST - January 30, 2020 at 11:59pm EST and is valid on trips departing February 15 December 31, 2020. The $1 deposit offer is ONLY available to customers booking in the following currencies: USD and CAD. The $1 deposit can be paid towards any Intrepid Travel small group adventure with the following exclusions: Polar trips - includes all itineraries in the Arctic and Antarctic, Tailor-Made Experiences, Inca trail and Gorilla permit trips, Expedition style trips, Adventure Cruises operated by Variety, selected Patagonia trips and the Okavango Delta Fly-In Safari (UUAO). Excluded Gorilla Treks: Pre-purchased permits are required to secure the trek to see the Gorillas. Excluded trips are: YXOG, YXOCC, UXODC, YXOEC, YXOIC, YXOGC, YXOFC, UBODC, YGSU, YGSGC, YGAR, YGAG, YGAU, UBODC. Excluded Inca Trail trips - Pre-purchased permits are required to secure the trek. Excluded trips are: GGBL, GGBNC, GGBPC, GGBTC, GGBWC, GGBZC, GGCLC, GGCRC, GGHC-O, GGKIC, GGKY, GGOA, GGSA, GGSAC, GGSEC, GGSFC, GGSQ, GGSTC, GGSUC, GGTA, GGTBC, GGXT, GGXTC, GGYP, GGYM, GGYBC, GGYQC, GGYA, GGYC, GGYDC, GGYE, GGYEC, GGYCC. Excluded Select Patagonia trips - Internal flights are pre-purchased to secure the trip: Excluded trips are: GPTV, GPTU, GGCB, GGSJ. Full payment is required at least 56 days prior to travel and 90 days prior to travel for Adventure Cruise departures. If booking and traveling with less than 56 days to go until departure, full payment is needed at the time of booking. If the customer wishes to cancel and rebook or to change dates or tours outside the promotional period, they will be required to pay the full deposit towards the new trip. The offer can be applied to new bookings only. Under no circumstances will the offer be applied to existing bookings. There will be no extensions to the booking, travel or payment periods. The offer applies to the tour price only and cannot be used in conjunction with any other offer or discount. Prices, itineraries and inclusions are subject to change without notice. The trip is subject to availability and confirmation by Intrepid Travel at time of booking.

×

$1,615

Get Our Price
Get Quote

From

Wed,

Aug 12, 2020

To

Wed,

Aug 19, 2020
Deals

Promotions For This Departure

Current Promotions

Call or submit a quote for award-winning value and service!

$1 Deposit on Trips

Mention Promo Code: PT6767

$1 Deposit on Trips

Promotion Details

We get it - travel's a big decision. To make it a little easier, Intrepid has lowered their deposits to just $1. Put $1 down now to save a spot on your dream trip before it sells out, then pay the rest later. Plus as always receive our AffordableTours.com 5% extra savings. But hurry, you only have until January 30 to book with a $1 Deposit. Not all dates or itineraries will qualify, please contact your travel consultant for applicable vacations.

Must Book By Thu, Jan 30, 2020

View Promotion Terms & Conditions ›

The offer of $1 deposits to secure an Intrepid Travel small group adventure applies to bookings made January 13 at 12:00am EST - January 30, 2020 at 11:59pm EST and is valid on trips departing February 15 December 31, 2020. The $1 deposit offer is ONLY available to customers booking in the following currencies: USD and CAD. The $1 deposit can be paid towards any Intrepid Travel small group adventure with the following exclusions: Polar trips - includes all itineraries in the Arctic and Antarctic, Tailor-Made Experiences, Inca trail and Gorilla permit trips, Expedition style trips, Adventure Cruises operated by Variety, selected Patagonia trips and the Okavango Delta Fly-In Safari (UUAO). Excluded Gorilla Treks: Pre-purchased permits are required to secure the trek to see the Gorillas. Excluded trips are: YXOG, YXOCC, UXODC, YXOEC, YXOIC, YXOGC, YXOFC, UBODC, YGSU, YGSGC, YGAR, YGAG, YGAU, UBODC. Excluded Inca Trail trips - Pre-purchased permits are required to secure the trek. Excluded trips are: GGBL, GGBNC, GGBPC, GGBTC, GGBWC, GGBZC, GGCLC, GGCRC, GGHC-O, GGKIC, GGKY, GGOA, GGSA, GGSAC, GGSEC, GGSFC, GGSQ, GGSTC, GGSUC, GGTA, GGTBC, GGXT, GGXTC, GGYP, GGYM, GGYBC, GGYQC, GGYA, GGYC, GGYDC, GGYE, GGYEC, GGYCC. Excluded Select Patagonia trips - Internal flights are pre-purchased to secure the trip: Excluded trips are: GPTV, GPTU, GGCB, GGSJ. Full payment is required at least 56 days prior to travel and 90 days prior to travel for Adventure Cruise departures. If booking and traveling with less than 56 days to go until departure, full payment is needed at the time of booking. If the customer wishes to cancel and rebook or to change dates or tours outside the promotional period, they will be required to pay the full deposit towards the new trip. The offer can be applied to new bookings only. Under no circumstances will the offer be applied to existing bookings. There will be no extensions to the booking, travel or payment periods. The offer applies to the tour price only and cannot be used in conjunction with any other offer or discount. Prices, itineraries and inclusions are subject to change without notice. The trip is subject to availability and confirmation by Intrepid Travel at time of booking.

×

$1,615

Get Our Price
Get Quote

From

Sat,

Aug 15, 2020

To

Sat,

Aug 22, 2020
Deals

Promotions For This Departure

Current Promotions

Call or submit a quote for award-winning value and service!

$1 Deposit on Trips

Mention Promo Code: PT6767

$1 Deposit on Trips

Promotion Details

We get it - travel's a big decision. To make it a little easier, Intrepid has lowered their deposits to just $1. Put $1 down now to save a spot on your dream trip before it sells out, then pay the rest later. Plus as always receive our AffordableTours.com 5% extra savings. But hurry, you only have until January 30 to book with a $1 Deposit. Not all dates or itineraries will qualify, please contact your travel consultant for applicable vacations.

Must Book By Thu, Jan 30, 2020

View Promotion Terms & Conditions ›

The offer of $1 deposits to secure an Intrepid Travel small group adventure applies to bookings made January 13 at 12:00am EST - January 30, 2020 at 11:59pm EST and is valid on trips departing February 15 December 31, 2020. The $1 deposit offer is ONLY available to customers booking in the following currencies: USD and CAD. The $1 deposit can be paid towards any Intrepid Travel small group adventure with the following exclusions: Polar trips - includes all itineraries in the Arctic and Antarctic, Tailor-Made Experiences, Inca trail and Gorilla permit trips, Expedition style trips, Adventure Cruises operated by Variety, selected Patagonia trips and the Okavango Delta Fly-In Safari (UUAO). Excluded Gorilla Treks: Pre-purchased permits are required to secure the trek to see the Gorillas. Excluded trips are: YXOG, YXOCC, UXODC, YXOEC, YXOIC, YXOGC, YXOFC, UBODC, YGSU, YGSGC, YGAR, YGAG, YGAU, UBODC. Excluded Inca Trail trips - Pre-purchased permits are required to secure the trek. Excluded trips are: GGBL, GGBNC, GGBPC, GGBTC, GGBWC, GGBZC, GGCLC, GGCRC, GGHC-O, GGKIC, GGKY, GGOA, GGSA, GGSAC, GGSEC, GGSFC, GGSQ, GGSTC, GGSUC, GGTA, GGTBC, GGXT, GGXTC, GGYP, GGYM, GGYBC, GGYQC, GGYA, GGYC, GGYDC, GGYE, GGYEC, GGYCC. Excluded Select Patagonia trips - Internal flights are pre-purchased to secure the trip: Excluded trips are: GPTV, GPTU, GGCB, GGSJ. Full payment is required at least 56 days prior to travel and 90 days prior to travel for Adventure Cruise departures. If booking and traveling with less than 56 days to go until departure, full payment is needed at the time of booking. If the customer wishes to cancel and rebook or to change dates or tours outside the promotional period, they will be required to pay the full deposit towards the new trip. The offer can be applied to new bookings only. Under no circumstances will the offer be applied to existing bookings. There will be no extensions to the booking, travel or payment periods. The offer applies to the tour price only and cannot be used in conjunction with any other offer or discount. Prices, itineraries and inclusions are subject to change without notice. The trip is subject to availability and confirmation by Intrepid Travel at time of booking.

×

$1,555

Get Our Price
Get Quote

From

Wed,

Aug 19, 2020

To

Wed,

Aug 26, 2020
Deals

Promotions For This Departure

Current Promotions

Call or submit a quote for award-winning value and service!

$1 Deposit on Trips

Mention Promo Code: PT6767

$1 Deposit on Trips

Promotion Details

We get it - travel's a big decision. To make it a little easier, Intrepid has lowered their deposits to just $1. Put $1 down now to save a spot on your dream trip before it sells out, then pay the rest later. Plus as always receive our AffordableTours.com 5% extra savings. But hurry, you only have until January 30 to book with a $1 Deposit. Not all dates or itineraries will qualify, please contact your travel consultant for applicable vacations.

Must Book By Thu, Jan 30, 2020

View Promotion Terms & Conditions ›

The offer of $1 deposits to secure an Intrepid Travel small group adventure applies to bookings made January 13 at 12:00am EST - January 30, 2020 at 11:59pm EST and is valid on trips departing February 15 December 31, 2020. The $1 deposit offer is ONLY available to customers booking in the following currencies: USD and CAD. The $1 deposit can be paid towards any Intrepid Travel small group adventure with the following exclusions: Polar trips - includes all itineraries in the Arctic and Antarctic, Tailor-Made Experiences, Inca trail and Gorilla permit trips, Expedition style trips, Adventure Cruises operated by Variety, selected Patagonia trips and the Okavango Delta Fly-In Safari (UUAO). Excluded Gorilla Treks: Pre-purchased permits are required to secure the trek to see the Gorillas. Excluded trips are: YXOG, YXOCC, UXODC, YXOEC, YXOIC, YXOGC, YXOFC, UBODC, YGSU, YGSGC, YGAR, YGAG, YGAU, UBODC. Excluded Inca Trail trips - Pre-purchased permits are required to secure the trek. Excluded trips are: GGBL, GGBNC, GGBPC, GGBTC, GGBWC, GGBZC, GGCLC, GGCRC, GGHC-O, GGKIC, GGKY, GGOA, GGSA, GGSAC, GGSEC, GGSFC, GGSQ, GGSTC, GGSUC, GGTA, GGTBC, GGXT, GGXTC, GGYP, GGYM, GGYBC, GGYQC, GGYA, GGYC, GGYDC, GGYE, GGYEC, GGYCC. Excluded Select Patagonia trips - Internal flights are pre-purchased to secure the trip: Excluded trips are: GPTV, GPTU, GGCB, GGSJ. Full payment is required at least 56 days prior to travel and 90 days prior to travel for Adventure Cruise departures. If booking and traveling with less than 56 days to go until departure, full payment is needed at the time of booking. If the customer wishes to cancel and rebook or to change dates or tours outside the promotional period, they will be required to pay the full deposit towards the new trip. The offer can be applied to new bookings only. Under no circumstances will the offer be applied to existing bookings. There will be no extensions to the booking, travel or payment periods. The offer applies to the tour price only and cannot be used in conjunction with any other offer or discount. Prices, itineraries and inclusions are subject to change without notice. The trip is subject to availability and confirmation by Intrepid Travel at time of booking.

×

$1,555

Get Our Price
Get Quote

From

Sat,

Aug 22, 2020

To

Sat,

Aug 29, 2020
Deals

Promotions For This Departure

Current Promotions

Call or submit a quote for award-winning value and service!

$1 Deposit on Trips

Mention Promo Code: PT6767

$1 Deposit on Trips

Promotion Details

We get it - travel's a big decision. To make it a little easier, Intrepid has lowered their deposits to just $1. Put $1 down now to save a spot on your dream trip before it sells out, then pay the rest later. Plus as always receive our AffordableTours.com 5% extra savings. But hurry, you only have until January 30 to book with a $1 Deposit. Not all dates or itineraries will qualify, please contact your travel consultant for applicable vacations.

Must Book By Thu, Jan 30, 2020

View Promotion Terms & Conditions ›

The offer of $1 deposits to secure an Intrepid Travel small group adventure applies to bookings made January 13 at 12:00am EST - January 30, 2020 at 11:59pm EST and is valid on trips departing February 15 December 31, 2020. The $1 deposit offer is ONLY available to customers booking in the following currencies: USD and CAD. The $1 deposit can be paid towards any Intrepid Travel small group adventure with the following exclusions: Polar trips - includes all itineraries in the Arctic and Antarctic, Tailor-Made Experiences, Inca trail and Gorilla permit trips, Expedition style trips, Adventure Cruises operated by Variety, selected Patagonia trips and the Okavango Delta Fly-In Safari (UUAO). Excluded Gorilla Treks: Pre-purchased permits are required to secure the trek to see the Gorillas. Excluded trips are: YXOG, YXOCC, UXODC, YXOEC, YXOIC, YXOGC, YXOFC, UBODC, YGSU, YGSGC, YGAR, YGAG, YGAU, UBODC. Excluded Inca Trail trips - Pre-purchased permits are required to secure the trek. Excluded trips are: GGBL, GGBNC, GGBPC, GGBTC, GGBWC, GGBZC, GGCLC, GGCRC, GGHC-O, GGKIC, GGKY, GGOA, GGSA, GGSAC, GGSEC, GGSFC, GGSQ, GGSTC, GGSUC, GGTA, GGTBC, GGXT, GGXTC, GGYP, GGYM, GGYBC, GGYQC, GGYA, GGYC, GGYDC, GGYE, GGYEC, GGYCC. Excluded Select Patagonia trips - Internal flights are pre-purchased to secure the trip: Excluded trips are: GPTV, GPTU, GGCB, GGSJ. Full payment is required at least 56 days prior to travel and 90 days prior to travel for Adventure Cruise departures. If booking and traveling with less than 56 days to go until departure, full payment is needed at the time of booking. If the customer wishes to cancel and rebook or to change dates or tours outside the promotional period, they will be required to pay the full deposit towards the new trip. The offer can be applied to new bookings only. Under no circumstances will the offer be applied to existing bookings. There will be no extensions to the booking, travel or payment periods. The offer applies to the tour price only and cannot be used in conjunction with any other offer or discount. Prices, itineraries and inclusions are subject to change without notice. The trip is subject to availability and confirmation by Intrepid Travel at time of booking.

×

$1,570

Get Our Price
Get Quote

From

Wed,

Aug 26, 2020

To

Wed,

Sep 02, 2020
Deals

Promotions For This Departure

Current Promotions

Call or submit a quote for award-winning value and service!

$1 Deposit on Trips

Mention Promo Code: PT6767

$1 Deposit on Trips

Promotion Details

We get it - travel's a big decision. To make it a little easier, Intrepid has lowered their deposits to just $1. Put $1 down now to save a spot on your dream trip before it sells out, then pay the rest later. Plus as always receive our AffordableTours.com 5% extra savings. But hurry, you only have until January 30 to book with a $1 Deposit. Not all dates or itineraries will qualify, please contact your travel consultant for applicable vacations.

Must Book By Thu, Jan 30, 2020

View Promotion Terms & Conditions ›

The offer of $1 deposits to secure an Intrepid Travel small group adventure applies to bookings made January 13 at 12:00am EST - January 30, 2020 at 11:59pm EST and is valid on trips departing February 15 December 31, 2020. The $1 deposit offer is ONLY available to customers booking in the following currencies: USD and CAD. The $1 deposit can be paid towards any Intrepid Travel small group adventure with the following exclusions: Polar trips - includes all itineraries in the Arctic and Antarctic, Tailor-Made Experiences, Inca trail and Gorilla permit trips, Expedition style trips, Adventure Cruises operated by Variety, selected Patagonia trips and the Okavango Delta Fly-In Safari (UUAO). Excluded Gorilla Treks: Pre-purchased permits are required to secure the trek to see the Gorillas. Excluded trips are: YXOG, YXOCC, UXODC, YXOEC, YXOIC, YXOGC, YXOFC, UBODC, YGSU, YGSGC, YGAR, YGAG, YGAU, UBODC. Excluded Inca Trail trips - Pre-purchased permits are required to secure the trek. Excluded trips are: GGBL, GGBNC, GGBPC, GGBTC, GGBWC, GGBZC, GGCLC, GGCRC, GGHC-O, GGKIC, GGKY, GGOA, GGSA, GGSAC, GGSEC, GGSFC, GGSQ, GGSTC, GGSUC, GGTA, GGTBC, GGXT, GGXTC, GGYP, GGYM, GGYBC, GGYQC, GGYA, GGYC, GGYDC, GGYE, GGYEC, GGYCC. Excluded Select Patagonia trips - Internal flights are pre-purchased to secure the trip: Excluded trips are: GPTV, GPTU, GGCB, GGSJ. Full payment is required at least 56 days prior to travel and 90 days prior to travel for Adventure Cruise departures. If booking and traveling with less than 56 days to go until departure, full payment is needed at the time of booking. If the customer wishes to cancel and rebook or to change dates or tours outside the promotional period, they will be required to pay the full deposit towards the new trip. The offer can be applied to new bookings only. Under no circumstances will the offer be applied to existing bookings. There will be no extensions to the booking, travel or payment periods. The offer applies to the tour price only and cannot be used in conjunction with any other offer or discount. Prices, itineraries and inclusions are subject to change without notice. The trip is subject to availability and confirmation by Intrepid Travel at time of booking.

×

$1,650

Get Our Price
Get Quote

From

Wed,

Sep 02, 2020

To

Wed,

Sep 09, 2020
Deals

Promotions For This Departure

Current Promotions

Call or submit a quote for award-winning value and service!

$1 Deposit on Trips

Mention Promo Code: PT6767

$1 Deposit on Trips

Promotion Details

We get it - travel's a big decision. To make it a little easier, Intrepid has lowered their deposits to just $1. Put $1 down now to save a spot on your dream trip before it sells out, then pay the rest later. Plus as always receive our AffordableTours.com 5% extra savings. But hurry, you only have until January 30 to book with a $1 Deposit. Not all dates or itineraries will qualify, please contact your travel consultant for applicable vacations.

Must Book By Thu, Jan 30, 2020

View Promotion Terms & Conditions ›

The offer of $1 deposits to secure an Intrepid Travel small group adventure applies to bookings made January 13 at 12:00am EST - January 30, 2020 at 11:59pm EST and is valid on trips departing February 15 December 31, 2020. The $1 deposit offer is ONLY available to customers booking in the following currencies: USD and CAD. The $1 deposit can be paid towards any Intrepid Travel small group adventure with the following exclusions: Polar trips - includes all itineraries in the Arctic and Antarctic, Tailor-Made Experiences, Inca trail and Gorilla permit trips, Expedition style trips, Adventure Cruises operated by Variety, selected Patagonia trips and the Okavango Delta Fly-In Safari (UUAO). Excluded Gorilla Treks: Pre-purchased permits are required to secure the trek to see the Gorillas. Excluded trips are: YXOG, YXOCC, UXODC, YXOEC, YXOIC, YXOGC, YXOFC, UBODC, YGSU, YGSGC, YGAR, YGAG, YGAU, UBODC. Excluded Inca Trail trips - Pre-purchased permits are required to secure the trek. Excluded trips are: GGBL, GGBNC, GGBPC, GGBTC, GGBWC, GGBZC, GGCLC, GGCRC, GGHC-O, GGKIC, GGKY, GGOA, GGSA, GGSAC, GGSEC, GGSFC, GGSQ, GGSTC, GGSUC, GGTA, GGTBC, GGXT, GGXTC, GGYP, GGYM, GGYBC, GGYQC, GGYA, GGYC, GGYDC, GGYE, GGYEC, GGYCC. Excluded Select Patagonia trips - Internal flights are pre-purchased to secure the trip: Excluded trips are: GPTV, GPTU, GGCB, GGSJ. Full payment is required at least 56 days prior to travel and 90 days prior to travel for Adventure Cruise departures. If booking and traveling with less than 56 days to go until departure, full payment is needed at the time of booking. If the customer wishes to cancel and rebook or to change dates or tours outside the promotional period, they will be required to pay the full deposit towards the new trip. The offer can be applied to new bookings only. Under no circumstances will the offer be applied to existing bookings. There will be no extensions to the booking, travel or payment periods. The offer applies to the tour price only and cannot be used in conjunction with any other offer or discount. Prices, itineraries and inclusions are subject to change without notice. The trip is subject to availability and confirmation by Intrepid Travel at time of booking.

×

$1,600

Get Our Price
Get Quote

From

Sat,

Sep 05, 2020

To

Sat,

Sep 12, 2020
Deals

Promotions For This Departure

Current Promotions

Call or submit a quote for award-winning value and service!

$1 Deposit on Trips

Mention Promo Code: PT6767

$1 Deposit on Trips

Promotion Details

We get it - travel's a big decision. To make it a little easier, Intrepid has lowered their deposits to just $1. Put $1 down now to save a spot on your dream trip before it sells out, then pay the rest later. Plus as always receive our AffordableTours.com 5% extra savings. But hurry, you only have until January 30 to book with a $1 Deposit. Not all dates or itineraries will qualify, please contact your travel consultant for applicable vacations.

Must Book By Thu, Jan 30, 2020

View Promotion Terms & Conditions ›

The offer of $1 deposits to secure an Intrepid Travel small group adventure applies to bookings made January 13 at 12:00am EST - January 30, 2020 at 11:59pm EST and is valid on trips departing February 15 December 31, 2020. The $1 deposit offer is ONLY available to customers booking in the following currencies: USD and CAD. The $1 deposit can be paid towards any Intrepid Travel small group adventure with the following exclusions: Polar trips - includes all itineraries in the Arctic and Antarctic, Tailor-Made Experiences, Inca trail and Gorilla permit trips, Expedition style trips, Adventure Cruises operated by Variety, selected Patagonia trips and the Okavango Delta Fly-In Safari (UUAO). Excluded Gorilla Treks: Pre-purchased permits are required to secure the trek to see the Gorillas. Excluded trips are: YXOG, YXOCC, UXODC, YXOEC, YXOIC, YXOGC, YXOFC, UBODC, YGSU, YGSGC, YGAR, YGAG, YGAU, UBODC. Excluded Inca Trail trips - Pre-purchased permits are required to secure the trek. Excluded trips are: GGBL, GGBNC, GGBPC, GGBTC, GGBWC, GGBZC, GGCLC, GGCRC, GGHC-O, GGKIC, GGKY, GGOA, GGSA, GGSAC, GGSEC, GGSFC, GGSQ, GGSTC, GGSUC, GGTA, GGTBC, GGXT, GGXTC, GGYP, GGYM, GGYBC, GGYQC, GGYA, GGYC, GGYDC, GGYE, GGYEC, GGYCC. Excluded Select Patagonia trips - Internal flights are pre-purchased to secure the trip: Excluded trips are: GPTV, GPTU, GGCB, GGSJ. Full payment is required at least 56 days prior to travel and 90 days prior to travel for Adventure Cruise departures. If booking and traveling with less than 56 days to go until departure, full payment is needed at the time of booking. If the customer wishes to cancel and rebook or to change dates or tours outside the promotional period, they will be required to pay the full deposit towards the new trip. The offer can be applied to new bookings only. Under no circumstances will the offer be applied to existing bookings. There will be no extensions to the booking, travel or payment periods. The offer applies to the tour price only and cannot be used in conjunction with any other offer or discount. Prices, itineraries and inclusions are subject to change without notice. The trip is subject to availability and confirmation by Intrepid Travel at time of booking.

×

$1,555

Get Our Price
Get Quote

From

Wed,

Sep 09, 2020

To

Wed,

Sep 16, 2020
Deals

Promotions For This Departure

Current Promotions

Call or submit a quote for award-winning value and service!

$1 Deposit on Trips

Mention Promo Code: PT6767

$1 Deposit on Trips

Promotion Details

We get it - travel's a big decision. To make it a little easier, Intrepid has lowered their deposits to just $1. Put $1 down now to save a spot on your dream trip before it sells out, then pay the rest later. Plus as always receive our AffordableTours.com 5% extra savings. But hurry, you only have until January 30 to book with a $1 Deposit. Not all dates or itineraries will qualify, please contact your travel consultant for applicable vacations.

Must Book By Thu, Jan 30, 2020

View Promotion Terms & Conditions ›

The offer of $1 deposits to secure an Intrepid Travel small group adventure applies to bookings made January 13 at 12:00am EST - January 30, 2020 at 11:59pm EST and is valid on trips departing February 15 December 31, 2020. The $1 deposit offer is ONLY available to customers booking in the following currencies: USD and CAD. The $1 deposit can be paid towards any Intrepid Travel small group adventure with the following exclusions: Polar trips - includes all itineraries in the Arctic and Antarctic, Tailor-Made Experiences, Inca trail and Gorilla permit trips, Expedition style trips, Adventure Cruises operated by Variety, selected Patagonia trips and the Okavango Delta Fly-In Safari (UUAO). Excluded Gorilla Treks: Pre-purchased permits are required to secure the trek to see the Gorillas. Excluded trips are: YXOG, YXOCC, UXODC, YXOEC, YXOIC, YXOGC, YXOFC, UBODC, YGSU, YGSGC, YGAR, YGAG, YGAU, UBODC. Excluded Inca Trail trips - Pre-purchased permits are required to secure the trek. Excluded trips are: GGBL, GGBNC, GGBPC, GGBTC, GGBWC, GGBZC, GGCLC, GGCRC, GGHC-O, GGKIC, GGKY, GGOA, GGSA, GGSAC, GGSEC, GGSFC, GGSQ, GGSTC, GGSUC, GGTA, GGTBC, GGXT, GGXTC, GGYP, GGYM, GGYBC, GGYQC, GGYA, GGYC, GGYDC, GGYE, GGYEC, GGYCC. Excluded Select Patagonia trips - Internal flights are pre-purchased to secure the trip: Excluded trips are: GPTV, GPTU, GGCB, GGSJ. Full payment is required at least 56 days prior to travel and 90 days prior to travel for Adventure Cruise departures. If booking and traveling with less than 56 days to go until departure, full payment is needed at the time of booking. If the customer wishes to cancel and rebook or to change dates or tours outside the promotional period, they will be required to pay the full deposit towards the new trip. The offer can be applied to new bookings only. Under no circumstances will the offer be applied to existing bookings. There will be no extensions to the booking, travel or payment periods. The offer applies to the tour price only and cannot be used in conjunction with any other offer or discount. Prices, itineraries and inclusions are subject to change without notice. The trip is subject to availability and confirmation by Intrepid Travel at time of booking.

×

$1,665

Get Our Price
Get Quote

From

Sat,

Sep 12, 2020

To

Sat,

Sep 19, 2020
Deals

Promotions For This Departure

Current Promotions

Call or submit a quote for award-winning value and service!

$1 Deposit on Trips

Mention Promo Code: PT6767

$1 Deposit on Trips

Promotion Details

We get it - travel's a big decision. To make it a little easier, Intrepid has lowered their deposits to just $1. Put $1 down now to save a spot on your dream trip before it sells out, then pay the rest later. Plus as always receive our AffordableTours.com 5% extra savings. But hurry, you only have until January 30 to book with a $1 Deposit. Not all dates or itineraries will qualify, please contact your travel consultant for applicable vacations.

Must Book By Thu, Jan 30, 2020

View Promotion Terms & Conditions ›

The offer of $1 deposits to secure an Intrepid Travel small group adventure applies to bookings made January 13 at 12:00am EST - January 30, 2020 at 11:59pm EST and is valid on trips departing February 15 December 31, 2020. The $1 deposit offer is ONLY available to customers booking in the following currencies: USD and CAD. The $1 deposit can be paid towards any Intrepid Travel small group adventure with the following exclusions: Polar trips - includes all itineraries in the Arctic and Antarctic, Tailor-Made Experiences, Inca trail and Gorilla permit trips, Expedition style trips, Adventure Cruises operated by Variety, selected Patagonia trips and the Okavango Delta Fly-In Safari (UUAO). Excluded Gorilla Treks: Pre-purchased permits are required to secure the trek to see the Gorillas. Excluded trips are: YXOG, YXOCC, UXODC, YXOEC, YXOIC, YXOGC, YXOFC, UBODC, YGSU, YGSGC, YGAR, YGAG, YGAU, UBODC. Excluded Inca Trail trips - Pre-purchased permits are required to secure the trek. Excluded trips are: GGBL, GGBNC, GGBPC, GGBTC, GGBWC, GGBZC, GGCLC, GGCRC, GGHC-O, GGKIC, GGKY, GGOA, GGSA, GGSAC, GGSEC, GGSFC, GGSQ, GGSTC, GGSUC, GGTA, GGTBC, GGXT, GGXTC, GGYP, GGYM, GGYBC, GGYQC, GGYA, GGYC, GGYDC, GGYE, GGYEC, GGYCC. Excluded Select Patagonia trips - Internal flights are pre-purchased to secure the trip: Excluded trips are: GPTV, GPTU, GGCB, GGSJ. Full payment is required at least 56 days prior to travel and 90 days prior to travel for Adventure Cruise departures. If booking and traveling with less than 56 days to go until departure, full payment is needed at the time of booking. If the customer wishes to cancel and rebook or to change dates or tours outside the promotional period, they will be required to pay the full deposit towards the new trip. The offer can be applied to new bookings only. Under no circumstances will the offer be applied to existing bookings. There will be no extensions to the booking, travel or payment periods. The offer applies to the tour price only and cannot be used in conjunction with any other offer or discount. Prices, itineraries and inclusions are subject to change without notice. The trip is subject to availability and confirmation by Intrepid Travel at time of booking.

×

$1,495

Get Our Price
Get Quote

From

Wed,

Sep 16, 2020

To

Wed,

Sep 23, 2020
Deals

Promotions For This Departure

Current Promotions

Call or submit a quote for award-winning value and service!

$1 Deposit on Trips

Mention Promo Code: PT6767

$1 Deposit on Trips

Promotion Details

We get it - travel's a big decision. To make it a little easier, Intrepid has lowered their deposits to just $1. Put $1 down now to save a spot on your dream trip before it sells out, then pay the rest later. Plus as always receive our AffordableTours.com 5% extra savings. But hurry, you only have until January 30 to book with a $1 Deposit. Not all dates or itineraries will qualify, please contact your travel consultant for applicable vacations.

Must Book By Thu, Jan 30, 2020

View Promotion Terms & Conditions ›

The offer of $1 deposits to secure an Intrepid Travel small group adventure applies to bookings made January 13 at 12:00am EST - January 30, 2020 at 11:59pm EST and is valid on trips departing February 15 December 31, 2020. The $1 deposit offer is ONLY available to customers booking in the following currencies: USD and CAD. The $1 deposit can be paid towards any Intrepid Travel small group adventure with the following exclusions: Polar trips - includes all itineraries in the Arctic and Antarctic, Tailor-Made Experiences, Inca trail and Gorilla permit trips, Expedition style trips, Adventure Cruises operated by Variety, selected Patagonia trips and the Okavango Delta Fly-In Safari (UUAO). Excluded Gorilla Treks: Pre-purchased permits are required to secure the trek to see the Gorillas. Excluded trips are: YXOG, YXOCC, UXODC, YXOEC, YXOIC, YXOGC, YXOFC, UBODC, YGSU, YGSGC, YGAR, YGAG, YGAU, UBODC. Excluded Inca Trail trips - Pre-purchased permits are required to secure the trek. Excluded trips are: GGBL, GGBNC, GGBPC, GGBTC, GGBWC, GGBZC, GGCLC, GGCRC, GGHC-O, GGKIC, GGKY, GGOA, GGSA, GGSAC, GGSEC, GGSFC, GGSQ, GGSTC, GGSUC, GGTA, GGTBC, GGXT, GGXTC, GGYP, GGYM, GGYBC, GGYQC, GGYA, GGYC, GGYDC, GGYE, GGYEC, GGYCC. Excluded Select Patagonia trips - Internal flights are pre-purchased to secure the trip: Excluded trips are: GPTV, GPTU, GGCB, GGSJ. Full payment is required at least 56 days prior to travel and 90 days prior to travel for Adventure Cruise departures. If booking and traveling with less than 56 days to go until departure, full payment is needed at the time of booking. If the customer wishes to cancel and rebook or to change dates or tours outside the promotional period, they will be required to pay the full deposit towards the new trip. The offer can be applied to new bookings only. Under no circumstances will the offer be applied to existing bookings. There will be no extensions to the booking, travel or payment periods. The offer applies to the tour price only and cannot be used in conjunction with any other offer or discount. Prices, itineraries and inclusions are subject to change without notice. The trip is subject to availability and confirmation by Intrepid Travel at time of booking.

×

$1,555

Get Our Price
Get Quote

From

Sat,

Sep 19, 2020

To

Sat,

Sep 26, 2020
Deals

Promotions For This Departure

Current Promotions

Call or submit a quote for award-winning value and service!

$1 Deposit on Trips

Mention Promo Code: PT6767

$1 Deposit on Trips

Promotion Details

We get it - travel's a big decision. To make it a little easier, Intrepid has lowered their deposits to just $1. Put $1 down now to save a spot on your dream trip before it sells out, then pay the rest later. Plus as always receive our AffordableTours.com 5% extra savings. But hurry, you only have until January 30 to book with a $1 Deposit. Not all dates or itineraries will qualify, please contact your travel consultant for applicable vacations.

Must Book By Thu, Jan 30, 2020

View Promotion Terms & Conditions ›

The offer of $1 deposits to secure an Intrepid Travel small group adventure applies to bookings made January 13 at 12:00am EST - January 30, 2020 at 11:59pm EST and is valid on trips departing February 15 December 31, 2020. The $1 deposit offer is ONLY available to customers booking in the following currencies: USD and CAD. The $1 deposit can be paid towards any Intrepid Travel small group adventure with the following exclusions: Polar trips - includes all itineraries in the Arctic and Antarctic, Tailor-Made Experiences, Inca trail and Gorilla permit trips, Expedition style trips, Adventure Cruises operated by Variety, selected Patagonia trips and the Okavango Delta Fly-In Safari (UUAO). Excluded Gorilla Treks: Pre-purchased permits are required to secure the trek to see the Gorillas. Excluded trips are: YXOG, YXOCC, UXODC, YXOEC, YXOIC, YXOGC, YXOFC, UBODC, YGSU, YGSGC, YGAR, YGAG, YGAU, UBODC. Excluded Inca Trail trips - Pre-purchased permits are required to secure the trek. Excluded trips are: GGBL, GGBNC, GGBPC, GGBTC, GGBWC, GGBZC, GGCLC, GGCRC, GGHC-O, GGKIC, GGKY, GGOA, GGSA, GGSAC, GGSEC, GGSFC, GGSQ, GGSTC, GGSUC, GGTA, GGTBC, GGXT, GGXTC, GGYP, GGYM, GGYBC, GGYQC, GGYA, GGYC, GGYDC, GGYE, GGYEC, GGYCC. Excluded Select Patagonia trips - Internal flights are pre-purchased to secure the trip: Excluded trips are: GPTV, GPTU, GGCB, GGSJ. Full payment is required at least 56 days prior to travel and 90 days prior to travel for Adventure Cruise departures. If booking and traveling with less than 56 days to go until departure, full payment is needed at the time of booking. If the customer wishes to cancel and rebook or to change dates or tours outside the promotional period, they will be required to pay the full deposit towards the new trip. The offer can be applied to new bookings only. Under no circumstances will the offer be applied to existing bookings. There will be no extensions to the booking, travel or payment periods. The offer applies to the tour price only and cannot be used in conjunction with any other offer or discount. Prices, itineraries and inclusions are subject to change without notice. The trip is subject to availability and confirmation by Intrepid Travel at time of booking.

×

$1,495

Get Our Price
Get Quote

From

Wed,

Sep 23, 2020

To

Wed,

Sep 30, 2020
Deals

Promotions For This Departure

Current Promotions

Call or submit a quote for award-winning value and service!

$1 Deposit on Trips

Mention Promo Code: PT6767

$1 Deposit on Trips

Promotion Details

We get it - travel's a big decision. To make it a little easier, Intrepid has lowered their deposits to just $1. Put $1 down now to save a spot on your dream trip before it sells out, then pay the rest later. Plus as always receive our AffordableTours.com 5% extra savings. But hurry, you only have until January 30 to book with a $1 Deposit. Not all dates or itineraries will qualify, please contact your travel consultant for applicable vacations.

Must Book By Thu, Jan 30, 2020

View Promotion Terms & Conditions ›

The offer of $1 deposits to secure an Intrepid Travel small group adventure applies to bookings made January 13 at 12:00am EST - January 30, 2020 at 11:59pm EST and is valid on trips departing February 15 December 31, 2020. The $1 deposit offer is ONLY available to customers booking in the following currencies: USD and CAD. The $1 deposit can be paid towards any Intrepid Travel small group adventure with the following exclusions: Polar trips - includes all itineraries in the Arctic and Antarctic, Tailor-Made Experiences, Inca trail and Gorilla permit trips, Expedition style trips, Adventure Cruises operated by Variety, selected Patagonia trips and the Okavango Delta Fly-In Safari (UUAO). Excluded Gorilla Treks: Pre-purchased permits are required to secure the trek to see the Gorillas. Excluded trips are: YXOG, YXOCC, UXODC, YXOEC, YXOIC, YXOGC, YXOFC, UBODC, YGSU, YGSGC, YGAR, YGAG, YGAU, UBODC. Excluded Inca Trail trips - Pre-purchased permits are required to secure the trek. Excluded trips are: GGBL, GGBNC, GGBPC, GGBTC, GGBWC, GGBZC, GGCLC, GGCRC, GGHC-O, GGKIC, GGKY, GGOA, GGSA, GGSAC, GGSEC, GGSFC, GGSQ, GGSTC, GGSUC, GGTA, GGTBC, GGXT, GGXTC, GGYP, GGYM, GGYBC, GGYQC, GGYA, GGYC, GGYDC, GGYE, GGYEC, GGYCC. Excluded Select Patagonia trips - Internal flights are pre-purchased to secure the trip: Excluded trips are: GPTV, GPTU, GGCB, GGSJ. Full payment is required at least 56 days prior to travel and 90 days prior to travel for Adventure Cruise departures. If booking and traveling with less than 56 days to go until departure, full payment is needed at the time of booking. If the customer wishes to cancel and rebook or to change dates or tours outside the promotional period, they will be required to pay the full deposit towards the new trip. The offer can be applied to new bookings only. Under no circumstances will the offer be applied to existing bookings. There will be no extensions to the booking, travel or payment periods. The offer applies to the tour price only and cannot be used in conjunction with any other offer or discount. Prices, itineraries and inclusions are subject to change without notice. The trip is subject to availability and confirmation by Intrepid Travel at time of booking.

×

$1,510

Get Our Price
Get Quote

From

Sat,

Sep 26, 2020

To

Sat,

Oct 03, 2020
Deals

Promotions For This Departure

Current Promotions

Call or submit a quote for award-winning value and service!

$1 Deposit on Trips

Mention Promo Code: PT6767

$1 Deposit on Trips

Promotion Details

We get it - travel's a big decision. To make it a little easier, Intrepid has lowered their deposits to just $1. Put $1 down now to save a spot on your dream trip before it sells out, then pay the rest later. Plus as always receive our AffordableTours.com 5% extra savings. But hurry, you only have until January 30 to book with a $1 Deposit. Not all dates or itineraries will qualify, please contact your travel consultant for applicable vacations.

Must Book By Thu, Jan 30, 2020

View Promotion Terms & Conditions ›

The offer of $1 deposits to secure an Intrepid Travel small group adventure applies to bookings made January 13 at 12:00am EST - January 30, 2020 at 11:59pm EST and is valid on trips departing February 15 December 31, 2020. The $1 deposit offer is ONLY available to customers booking in the following currencies: USD and CAD. The $1 deposit can be paid towards any Intrepid Travel small group adventure with the following exclusions: Polar trips - includes all itineraries in the Arctic and Antarctic, Tailor-Made Experiences, Inca trail and Gorilla permit trips, Expedition style trips, Adventure Cruises operated by Variety, selected Patagonia trips and the Okavango Delta Fly-In Safari (UUAO). Excluded Gorilla Treks: Pre-purchased permits are required to secure the trek to see the Gorillas. Excluded trips are: YXOG, YXOCC, UXODC, YXOEC, YXOIC, YXOGC, YXOFC, UBODC, YGSU, YGSGC, YGAR, YGAG, YGAU, UBODC. Excluded Inca Trail trips - Pre-purchased permits are required to secure the trek. Excluded trips are: GGBL, GGBNC, GGBPC, GGBTC, GGBWC, GGBZC, GGCLC, GGCRC, GGHC-O, GGKIC, GGKY, GGOA, GGSA, GGSAC, GGSEC, GGSFC, GGSQ, GGSTC, GGSUC, GGTA, GGTBC, GGXT, GGXTC, GGYP, GGYM, GGYBC, GGYQC, GGYA, GGYC, GGYDC, GGYE, GGYEC, GGYCC. Excluded Select Patagonia trips - Internal flights are pre-purchased to secure the trip: Excluded trips are: GPTV, GPTU, GGCB, GGSJ. Full payment is required at least 56 days prior to travel and 90 days prior to travel for Adventure Cruise departures. If booking and traveling with less than 56 days to go until departure, full payment is needed at the time of booking. If the customer wishes to cancel and rebook or to change dates or tours outside the promotional period, they will be required to pay the full deposit towards the new trip. The offer can be applied to new bookings only. Under no circumstances will the offer be applied to existing bookings. There will be no extensions to the booking, travel or payment periods. The offer applies to the tour price only and cannot be used in conjunction with any other offer or discount. Prices, itineraries and inclusions are subject to change without notice. The trip is subject to availability and confirmation by Intrepid Travel at time of booking.

×

$1,570

Get Our Price
Get Quote

From

Wed,

Sep 30, 2020

To

Wed,

Oct 07, 2020
Deals

Promotions For This Departure

Current Promotions

Call or submit a quote for award-winning value and service!

$1 Deposit on Trips

Mention Promo Code: PT6767

$1 Deposit on Trips

Promotion Details

We get it - travel's a big decision. To make it a little easier, Intrepid has lowered their deposits to just $1. Put $1 down now to save a spot on your dream trip before it sells out, then pay the rest later. Plus as always receive our AffordableTours.com 5% extra savings. But hurry, you only have until January 30 to book with a $1 Deposit. Not all dates or itineraries will qualify, please contact your travel consultant for applicable vacations.

Must Book By Thu, Jan 30, 2020

View Promotion Terms & Conditions ›

The offer of $1 deposits to secure an Intrepid Travel small group adventure applies to bookings made January 13 at 12:00am EST - January 30, 2020 at 11:59pm EST and is valid on trips departing February 15 December 31, 2020. The $1 deposit offer is ONLY available to customers booking in the following currencies: USD and CAD. The $1 deposit can be paid towards any Intrepid Travel small group adventure with the following exclusions: Polar trips - includes all itineraries in the Arctic and Antarctic, Tailor-Made Experiences, Inca trail and Gorilla permit trips, Expedition style trips, Adventure Cruises operated by Variety, selected Patagonia trips and the Okavango Delta Fly-In Safari (UUAO). Excluded Gorilla Treks: Pre-purchased permits are required to secure the trek to see the Gorillas. Excluded trips are: YXOG, YXOCC, UXODC, YXOEC, YXOIC, YXOGC, YXOFC, UBODC, YGSU, YGSGC, YGAR, YGAG, YGAU, UBODC. Excluded Inca Trail trips - Pre-purchased permits are required to secure the trek. Excluded trips are: GGBL, GGBNC, GGBPC, GGBTC, GGBWC, GGBZC, GGCLC, GGCRC, GGHC-O, GGKIC, GGKY, GGOA, GGSA, GGSAC, GGSEC, GGSFC, GGSQ, GGSTC, GGSUC, GGTA, GGTBC, GGXT, GGXTC, GGYP, GGYM, GGYBC, GGYQC, GGYA, GGYC, GGYDC, GGYE, GGYEC, GGYCC. Excluded Select Patagonia trips - Internal flights are pre-purchased to secure the trip: Excluded trips are: GPTV, GPTU, GGCB, GGSJ. Full payment is required at least 56 days prior to travel and 90 days prior to travel for Adventure Cruise departures. If booking and traveling with less than 56 days to go until departure, full payment is needed at the time of booking. If the customer wishes to cancel and rebook or to change dates or tours outside the promotional period, they will be required to pay the full deposit towards the new trip. The offer can be applied to new bookings only. Under no circumstances will the offer be applied to existing bookings. There will be no extensions to the booking, travel or payment periods. The offer applies to the tour price only and cannot be used in conjunction with any other offer or discount. Prices, itineraries and inclusions are subject to change without notice. The trip is subject to availability and confirmation by Intrepid Travel at time of booking.

×

$1,495

Get Our Price
Get Quote

From

Wed,

Oct 07, 2020

To

Wed,

Oct 14, 2020
Deals

Promotions For This Departure

Current Promotions

Call or submit a quote for award-winning value and service!

$1 Deposit on Trips

Mention Promo Code: PT6767

$1 Deposit on Trips

Promotion Details

We get it - travel's a big decision. To make it a little easier, Intrepid has lowered their deposits to just $1. Put $1 down now to save a spot on your dream trip before it sells out, then pay the rest later. Plus as always receive our AffordableTours.com 5% extra savings. But hurry, you only have until January 30 to book with a $1 Deposit. Not all dates or itineraries will qualify, please contact your travel consultant for applicable vacations.

Must Book By Thu, Jan 30, 2020

View Promotion Terms & Conditions ›

The offer of $1 deposits to secure an Intrepid Travel small group adventure applies to bookings made January 13 at 12:00am EST - January 30, 2020 at 11:59pm EST and is valid on trips departing February 15 December 31, 2020. The $1 deposit offer is ONLY available to customers booking in the following currencies: USD and CAD. The $1 deposit can be paid towards any Intrepid Travel small group adventure with the following exclusions: Polar trips - includes all itineraries in the Arctic and Antarctic, Tailor-Made Experiences, Inca trail and Gorilla permit trips, Expedition style trips, Adventure Cruises operated by Variety, selected Patagonia trips and the Okavango Delta Fly-In Safari (UUAO). Excluded Gorilla Treks: Pre-purchased permits are required to secure the trek to see the Gorillas. Excluded trips are: YXOG, YXOCC, UXODC, YXOEC, YXOIC, YXOGC, YXOFC, UBODC, YGSU, YGSGC, YGAR, YGAG, YGAU, UBODC. Excluded Inca Trail trips - Pre-purchased permits are required to secure the trek. Excluded trips are: GGBL, GGBNC, GGBPC, GGBTC, GGBWC, GGBZC, GGCLC, GGCRC, GGHC-O, GGKIC, GGKY, GGOA, GGSA, GGSAC, GGSEC, GGSFC, GGSQ, GGSTC, GGSUC, GGTA, GGTBC, GGXT, GGXTC, GGYP, GGYM, GGYBC, GGYQC, GGYA, GGYC, GGYDC, GGYE, GGYEC, GGYCC. Excluded Select Patagonia trips - Internal flights are pre-purchased to secure the trip: Excluded trips are: GPTV, GPTU, GGCB, GGSJ. Full payment is required at least 56 days prior to travel and 90 days prior to travel for Adventure Cruise departures. If booking and traveling with less than 56 days to go until departure, full payment is needed at the time of booking. If the customer wishes to cancel and rebook or to change dates or tours outside the promotional period, they will be required to pay the full deposit towards the new trip. The offer can be applied to new bookings only. Under no circumstances will the offer be applied to existing bookings. There will be no extensions to the booking, travel or payment periods. The offer applies to the tour price only and cannot be used in conjunction with any other offer or discount. Prices, itineraries and inclusions are subject to change without notice. The trip is subject to availability and confirmation by Intrepid Travel at time of booking.

×

$1,495

Get Our Price
Get Quote

From

Sat,

Oct 10, 2020

To

Sat,

Oct 17, 2020
Deals

Promotions For This Departure

Current Promotions

Call or submit a quote for award-winning value and service!

$1 Deposit on Trips

Mention Promo Code: PT6767

$1 Deposit on Trips

Promotion Details

We get it - travel's a big decision. To make it a little easier, Intrepid has lowered their deposits to just $1. Put $1 down now to save a spot on your dream trip before it sells out, then pay the rest later. Plus as always receive our AffordableTours.com 5% extra savings. But hurry, you only have until January 30 to book with a $1 Deposit. Not all dates or itineraries will qualify, please contact your travel consultant for applicable vacations.

Must Book By Thu, Jan 30, 2020

View Promotion Terms & Conditions ›

The offer of $1 deposits to secure an Intrepid Travel small group adventure applies to bookings made January 13 at 12:00am EST - January 30, 2020 at 11:59pm EST and is valid on trips departing February 15 December 31, 2020. The $1 deposit offer is ONLY available to customers booking in the following currencies: USD and CAD. The $1 deposit can be paid towards any Intrepid Travel small group adventure with the following exclusions: Polar trips - includes all itineraries in the Arctic and Antarctic, Tailor-Made Experiences, Inca trail and Gorilla permit trips, Expedition style trips, Adventure Cruises operated by Variety, selected Patagonia trips and the Okavango Delta Fly-In Safari (UUAO). Excluded Gorilla Treks: Pre-purchased permits are required to secure the trek to see the Gorillas. Excluded trips are: YXOG, YXOCC, UXODC, YXOEC, YXOIC, YXOGC, YXOFC, UBODC, YGSU, YGSGC, YGAR, YGAG, YGAU, UBODC. Excluded Inca Trail trips - Pre-purchased permits are required to secure the trek. Excluded trips are: GGBL, GGBNC, GGBPC, GGBTC, GGBWC, GGBZC, GGCLC, GGCRC, GGHC-O, GGKIC, GGKY, GGOA, GGSA, GGSAC, GGSEC, GGSFC, GGSQ, GGSTC, GGSUC, GGTA, GGTBC, GGXT, GGXTC, GGYP, GGYM, GGYBC, GGYQC, GGYA, GGYC, GGYDC, GGYE, GGYEC, GGYCC. Excluded Select Patagonia trips - Internal flights are pre-purchased to secure the trip: Excluded trips are: GPTV, GPTU, GGCB, GGSJ. Full payment is required at least 56 days prior to travel and 90 days prior to travel for Adventure Cruise departures. If booking and traveling with less than 56 days to go until departure, full payment is needed at the time of booking. If the customer wishes to cancel and rebook or to change dates or tours outside the promotional period, they will be required to pay the full deposit towards the new trip. The offer can be applied to new bookings only. Under no circumstances will the offer be applied to existing bookings. There will be no extensions to the booking, travel or payment periods. The offer applies to the tour price only and cannot be used in conjunction with any other offer or discount. Prices, itineraries and inclusions are subject to change without notice. The trip is subject to availability and confirmation by Intrepid Travel at time of booking.

×

$1,495

Get Our Price
Get Quote

From

Wed,

Oct 14, 2020

To

Wed,

Oct 21, 2020
Deals

Promotions For This Departure

Current Promotions

Call or submit a quote for award-winning value and service!

$1 Deposit on Trips

Mention Promo Code: PT6767

$1 Deposit on Trips

Promotion Details

We get it - travel's a big decision. To make it a little easier, Intrepid has lowered their deposits to just $1. Put $1 down now to save a spot on your dream trip before it sells out, then pay the rest later. Plus as always receive our AffordableTours.com 5% extra savings. But hurry, you only have until January 30 to book with a $1 Deposit. Not all dates or itineraries will qualify, please contact your travel consultant for applicable vacations.

Must Book By Thu, Jan 30, 2020

View Promotion Terms & Conditions ›

The offer of $1 deposits to secure an Intrepid Travel small group adventure applies to bookings made January 13 at 12:00am EST - January 30, 2020 at 11:59pm EST and is valid on trips departing February 15 December 31, 2020. The $1 deposit offer is ONLY available to customers booking in the following currencies: USD and CAD. The $1 deposit can be paid towards any Intrepid Travel small group adventure with the following exclusions: Polar trips - includes all itineraries in the Arctic and Antarctic, Tailor-Made Experiences, Inca trail and Gorilla permit trips, Expedition style trips, Adventure Cruises operated by Variety, selected Patagonia trips and the Okavango Delta Fly-In Safari (UUAO). Excluded Gorilla Treks: Pre-purchased permits are required to secure the trek to see the Gorillas. Excluded trips are: YXOG, YXOCC, UXODC, YXOEC, YXOIC, YXOGC, YXOFC, UBODC, YGSU, YGSGC, YGAR, YGAG, YGAU, UBODC. Excluded Inca Trail trips - Pre-purchased permits are required to secure the trek. Excluded trips are: GGBL, GGBNC, GGBPC, GGBTC, GGBWC, GGBZC, GGCLC, GGCRC, GGHC-O, GGKIC, GGKY, GGOA, GGSA, GGSAC, GGSEC, GGSFC, GGSQ, GGSTC, GGSUC, GGTA, GGTBC, GGXT, GGXTC, GGYP, GGYM, GGYBC, GGYQC, GGYA, GGYC, GGYDC, GGYE, GGYEC, GGYCC. Excluded Select Patagonia trips - Internal flights are pre-purchased to secure the trip: Excluded trips are: GPTV, GPTU, GGCB, GGSJ. Full payment is required at least 56 days prior to travel and 90 days prior to travel for Adventure Cruise departures. If booking and traveling with less than 56 days to go until departure, full payment is needed at the time of booking. If the customer wishes to cancel and rebook or to change dates or tours outside the promotional period, they will be required to pay the full deposit towards the new trip. The offer can be applied to new bookings only. Under no circumstances will the offer be applied to existing bookings. There will be no extensions to the booking, travel or payment periods. The offer applies to the tour price only and cannot be used in conjunction with any other offer or discount. Prices, itineraries and inclusions are subject to change without notice. The trip is subject to availability and confirmation by Intrepid Travel at time of booking.

×

$1,600

Get Our Price
Get Quote

From

Wed,

Oct 21, 2020

To

Wed,

Oct 28, 2020
Deals

Promotions For This Departure

Current Promotions

Call or submit a quote for award-winning value and service!

$1 Deposit on Trips

Mention Promo Code: PT6767

$1 Deposit on Trips

Promotion Details

We get it - travel's a big decision. To make it a little easier, Intrepid has lowered their deposits to just $1. Put $1 down now to save a spot on your dream trip before it sells out, then pay the rest later. Plus as always receive our AffordableTours.com 5% extra savings. But hurry, you only have until January 30 to book with a $1 Deposit. Not all dates or itineraries will qualify, please contact your travel consultant for applicable vacations.

Must Book By Thu, Jan 30, 2020

View Promotion Terms & Conditions ›

The offer of $1 deposits to secure an Intrepid Travel small group adventure applies to bookings made January 13 at 12:00am EST - January 30, 2020 at 11:59pm EST and is valid on trips departing February 15 December 31, 2020. The $1 deposit offer is ONLY available to customers booking in the following currencies: USD and CAD. The $1 deposit can be paid towards any Intrepid Travel small group adventure with the following exclusions: Polar trips - includes all itineraries in the Arctic and Antarctic, Tailor-Made Experiences, Inca trail and Gorilla permit trips, Expedition style trips, Adventure Cruises operated by Variety, selected Patagonia trips and the Okavango Delta Fly-In Safari (UUAO). Excluded Gorilla Treks: Pre-purchased permits are required to secure the trek to see the Gorillas. Excluded trips are: YXOG, YXOCC, UXODC, YXOEC, YXOIC, YXOGC, YXOFC, UBODC, YGSU, YGSGC, YGAR, YGAG, YGAU, UBODC. Excluded Inca Trail trips - Pre-purchased permits are required to secure the trek. Excluded trips are: GGBL, GGBNC, GGBPC, GGBTC, GGBWC, GGBZC, GGCLC, GGCRC, GGHC-O, GGKIC, GGKY, GGOA, GGSA, GGSAC, GGSEC, GGSFC, GGSQ, GGSTC, GGSUC, GGTA, GGTBC, GGXT, GGXTC, GGYP, GGYM, GGYBC, GGYQC, GGYA, GGYC, GGYDC, GGYE, GGYEC, GGYCC. Excluded Select Patagonia trips - Internal flights are pre-purchased to secure the trip: Excluded trips are: GPTV, GPTU, GGCB, GGSJ. Full payment is required at least 56 days prior to travel and 90 days prior to travel for Adventure Cruise departures. If booking and traveling with less than 56 days to go until departure, full payment is needed at the time of booking. If the customer wishes to cancel and rebook or to change dates or tours outside the promotional period, they will be required to pay the full deposit towards the new trip. The offer can be applied to new bookings only. Under no circumstances will the offer be applied to existing bookings. There will be no extensions to the booking, travel or payment periods. The offer applies to the tour price only and cannot be used in conjunction with any other offer or discount. Prices, itineraries and inclusions are subject to change without notice. The trip is subject to availability and confirmation by Intrepid Travel at time of booking.

×

$1,495

Get Our Price
Get Quote

From

Wed,

Oct 28, 2020

To

Wed,

Nov 04, 2020
Deals

Promotions For This Departure

Current Promotions

Call or submit a quote for award-winning value and service!

$1 Deposit on Trips

Mention Promo Code: PT6767

$1 Deposit on Trips

Promotion Details

We get it - travel's a big decision. To make it a little easier, Intrepid has lowered their deposits to just $1. Put $1 down now to save a spot on your dream trip before it sells out, then pay the rest later. Plus as always receive our AffordableTours.com 5% extra savings. But hurry, you only have until January 30 to book with a $1 Deposit. Not all dates or itineraries will qualify, please contact your travel consultant for applicable vacations.

Must Book By Thu, Jan 30, 2020

View Promotion Terms & Conditions ›

The offer of $1 deposits to secure an Intrepid Travel small group adventure applies to bookings made January 13 at 12:00am EST - January 30, 2020 at 11:59pm EST and is valid on trips departing February 15 December 31, 2020. The $1 deposit offer is ONLY available to customers booking in the following currencies: USD and CAD. The $1 deposit can be paid towards any Intrepid Travel small group adventure with the following exclusions: Polar trips - includes all itineraries in the Arctic and Antarctic, Tailor-Made Experiences, Inca trail and Gorilla permit trips, Expedition style trips, Adventure Cruises operated by Variety, selected Patagonia trips and the Okavango Delta Fly-In Safari (UUAO). Excluded Gorilla Treks: Pre-purchased permits are required to secure the trek to see the Gorillas. Excluded trips are: YXOG, YXOCC, UXODC, YXOEC, YXOIC, YXOGC, YXOFC, UBODC, YGSU, YGSGC, YGAR, YGAG, YGAU, UBODC. Excluded Inca Trail trips - Pre-purchased permits are required to secure the trek. Excluded trips are: GGBL, GGBNC, GGBPC, GGBTC, GGBWC, GGBZC, GGCLC, GGCRC, GGHC-O, GGKIC, GGKY, GGOA, GGSA, GGSAC, GGSEC, GGSFC, GGSQ, GGSTC, GGSUC, GGTA, GGTBC, GGXT, GGXTC, GGYP, GGYM, GGYBC, GGYQC, GGYA, GGYC, GGYDC, GGYE, GGYEC, GGYCC. Excluded Select Patagonia trips - Internal flights are pre-purchased to secure the trip: Excluded trips are: GPTV, GPTU, GGCB, GGSJ. Full payment is required at least 56 days prior to travel and 90 days prior to travel for Adventure Cruise departures. If booking and traveling with less than 56 days to go until departure, full payment is needed at the time of booking. If the customer wishes to cancel and rebook or to change dates or tours outside the promotional period, they will be required to pay the full deposit towards the new trip. The offer can be applied to new bookings only. Under no circumstances will the offer be applied to existing bookings. There will be no extensions to the booking, travel or payment periods. The offer applies to the tour price only and cannot be used in conjunction with any other offer or discount. Prices, itineraries and inclusions are subject to change without notice. The trip is subject to availability and confirmation by Intrepid Travel at time of booking.

×

$1,495

Get Our Price
Get Quote

From

Wed,

Mar 24, 2021

To

Wed,

Mar 31, 2021
Deals

Promotions For This Departure

Current Promotions

Call or submit a quote for award-winning value and service!

$1 Deposit on Trips

Mention Promo Code: PT6767

$1 Deposit on Trips

Promotion Details

We get it - travel's a big decision. To make it a little easier, Intrepid has lowered their deposits to just $1. Put $1 down now to save a spot on your dream trip before it sells out, then pay the rest later. Plus as always receive our AffordableTours.com 5% extra savings. But hurry, you only have until January 30 to book with a $1 Deposit. Not all dates or itineraries will qualify, please contact your travel consultant for applicable vacations.

Must Book By Thu, Jan 30, 2020

View Promotion Terms & Conditions ›

The offer of $1 deposits to secure an Intrepid Travel small group adventure applies to bookings made January 13 at 12:00am EST - January 30, 2020 at 11:59pm EST and is valid on trips departing February 15 December 31, 2020. The $1 deposit offer is ONLY available to customers booking in the following currencies: USD and CAD. The $1 deposit can be paid towards any Intrepid Travel small group adventure with the following exclusions: Polar trips - includes all itineraries in the Arctic and Antarctic, Tailor-Made Experiences, Inca trail and Gorilla permit trips, Expedition style trips, Adventure Cruises operated by Variety, selected Patagonia trips and the Okavango Delta Fly-In Safari (UUAO). Excluded Gorilla Treks: Pre-purchased permits are required to secure the trek to see the Gorillas. Excluded trips are: YXOG, YXOCC, UXODC, YXOEC, YXOIC, YXOGC, YXOFC, UBODC, YGSU, YGSGC, YGAR, YGAG, YGAU, UBODC. Excluded Inca Trail trips - Pre-purchased permits are required to secure the trek. Excluded trips are: GGBL, GGBNC, GGBPC, GGBTC, GGBWC, GGBZC, GGCLC, GGCRC, GGHC-O, GGKIC, GGKY, GGOA, GGSA, GGSAC, GGSEC, GGSFC, GGSQ, GGSTC, GGSUC, GGTA, GGTBC, GGXT, GGXTC, GGYP, GGYM, GGYBC, GGYQC, GGYA, GGYC, GGYDC, GGYE, GGYEC, GGYCC. Excluded Select Patagonia trips - Internal flights are pre-purchased to secure the trip: Excluded trips are: GPTV, GPTU, GGCB, GGSJ. Full payment is required at least 56 days prior to travel and 90 days prior to travel for Adventure Cruise departures. If booking and traveling with less than 56 days to go until departure, full payment is needed at the time of booking. If the customer wishes to cancel and rebook or to change dates or tours outside the promotional period, they will be required to pay the full deposit towards the new trip. The offer can be applied to new bookings only. Under no circumstances will the offer be applied to existing bookings. There will be no extensions to the booking, travel or payment periods. The offer applies to the tour price only and cannot be used in conjunction with any other offer or discount. Prices, itineraries and inclusions are subject to change without notice. The trip is subject to availability and confirmation by Intrepid Travel at time of booking.

×

$1,495

Get Our Price
Get Quote

From

Wed,

Mar 31, 2021

To

Wed,

Apr 07, 2021
Deals

Promotions For This Departure

Current Promotions

Call or submit a quote for award-winning value and service!

$1 Deposit on Trips

Mention Promo Code: PT6767

$1 Deposit on Trips

Promotion Details

We get it - travel's a big decision. To make it a little easier, Intrepid has lowered their deposits to just $1. Put $1 down now to save a spot on your dream trip before it sells out, then pay the rest later. Plus as always receive our AffordableTours.com 5% extra savings. But hurry, you only have until January 30 to book with a $1 Deposit. Not all dates or itineraries will qualify, please contact your travel consultant for applicable vacations.

Must Book By Thu, Jan 30, 2020

View Promotion Terms & Conditions ›

The offer of $1 deposits to secure an Intrepid Travel small group adventure applies to bookings made January 13 at 12:00am EST - January 30, 2020 at 11:59pm EST and is valid on trips departing February 15 December 31, 2020. The $1 deposit offer is ONLY available to customers booking in the following currencies: USD and CAD. The $1 deposit can be paid towards any Intrepid Travel small group adventure with the following exclusions: Polar trips - includes all itineraries in the Arctic and Antarctic, Tailor-Made Experiences, Inca trail and Gorilla permit trips, Expedition style trips, Adventure Cruises operated by Variety, selected Patagonia trips and the Okavango Delta Fly-In Safari (UUAO). Excluded Gorilla Treks: Pre-purchased permits are required to secure the trek to see the Gorillas. Excluded trips are: YXOG, YXOCC, UXODC, YXOEC, YXOIC, YXOGC, YXOFC, UBODC, YGSU, YGSGC, YGAR, YGAG, YGAU, UBODC. Excluded Inca Trail trips - Pre-purchased permits are required to secure the trek. Excluded trips are: GGBL, GGBNC, GGBPC, GGBTC, GGBWC, GGBZC, GGCLC, GGCRC, GGHC-O, GGKIC, GGKY, GGOA, GGSA, GGSAC, GGSEC, GGSFC, GGSQ, GGSTC, GGSUC, GGTA, GGTBC, GGXT, GGXTC, GGYP, GGYM, GGYBC, GGYQC, GGYA, GGYC, GGYDC, GGYE, GGYEC, GGYCC. Excluded Select Patagonia trips - Internal flights are pre-purchased to secure the trip: Excluded trips are: GPTV, GPTU, GGCB, GGSJ. Full payment is required at least 56 days prior to travel and 90 days prior to travel for Adventure Cruise departures. If booking and traveling with less than 56 days to go until departure, full payment is needed at the time of booking. If the customer wishes to cancel and rebook or to change dates or tours outside the promotional period, they will be required to pay the full deposit towards the new trip. The offer can be applied to new bookings only. Under no circumstances will the offer be applied to existing bookings. There will be no extensions to the booking, travel or payment periods. The offer applies to the tour price only and cannot be used in conjunction with any other offer or discount. Prices, itineraries and inclusions are subject to change without notice. The trip is subject to availability and confirmation by Intrepid Travel at time of booking.

×

$1,495

Get Our Price
Get Quote

From

Wed,

Apr 07, 2021

To

Wed,

Apr 14, 2021
Deals

Promotions For This Departure

Current Promotions

Call or submit a quote for award-winning value and service!

$1 Deposit on Trips

Mention Promo Code: PT6767

$1 Deposit on Trips

Promotion Details

We get it - travel's a big decision. To make it a little easier, Intrepid has lowered their deposits to just $1. Put $1 down now to save a spot on your dream trip before it sells out, then pay the rest later. Plus as always receive our AffordableTours.com 5% extra savings. But hurry, you only have until January 30 to book with a $1 Deposit. Not all dates or itineraries will qualify, please contact your travel consultant for applicable vacations.

Must Book By Thu, Jan 30, 2020

View Promotion Terms & Conditions ›

The offer of $1 deposits to secure an Intrepid Travel small group adventure applies to bookings made January 13 at 12:00am EST - January 30, 2020 at 11:59pm EST and is valid on trips departing February 15 December 31, 2020. The $1 deposit offer is ONLY available to customers booking in the following currencies: USD and CAD. The $1 deposit can be paid towards any Intrepid Travel small group adventure with the following exclusions: Polar trips - includes all itineraries in the Arctic and Antarctic, Tailor-Made Experiences, Inca trail and Gorilla permit trips, Expedition style trips, Adventure Cruises operated by Variety, selected Patagonia trips and the Okavango Delta Fly-In Safari (UUAO). Excluded Gorilla Treks: Pre-purchased permits are required to secure the trek to see the Gorillas. Excluded trips are: YXOG, YXOCC, UXODC, YXOEC, YXOIC, YXOGC, YXOFC, UBODC, YGSU, YGSGC, YGAR, YGAG, YGAU, UBODC. Excluded Inca Trail trips - Pre-purchased permits are required to secure the trek. Excluded trips are: GGBL, GGBNC, GGBPC, GGBTC, GGBWC, GGBZC, GGCLC, GGCRC, GGHC-O, GGKIC, GGKY, GGOA, GGSA, GGSAC, GGSEC, GGSFC, GGSQ, GGSTC, GGSUC, GGTA, GGTBC, GGXT, GGXTC, GGYP, GGYM, GGYBC, GGYQC, GGYA, GGYC, GGYDC, GGYE, GGYEC, GGYCC. Excluded Select Patagonia trips - Internal flights are pre-purchased to secure the trip: Excluded trips are: GPTV, GPTU, GGCB, GGSJ. Full payment is required at least 56 days prior to travel and 90 days prior to travel for Adventure Cruise departures. If booking and traveling with less than 56 days to go until departure, full payment is needed at the time of booking. If the customer wishes to cancel and rebook or to change dates or tours outside the promotional period, they will be required to pay the full deposit towards the new trip. The offer can be applied to new bookings only. Under no circumstances will the offer be applied to existing bookings. There will be no extensions to the booking, travel or payment periods. The offer applies to the tour price only and cannot be used in conjunction with any other offer or discount. Prices, itineraries and inclusions are subject to change without notice. The trip is subject to availability and confirmation by Intrepid Travel at time of booking.

×

$1,495

Get Our Price
Get Quote

From

Wed,

Apr 14, 2021

To

Wed,

Apr 21, 2021
Deals

Promotions For This Departure

Current Promotions

Call or submit a quote for award-winning value and service!

$1 Deposit on Trips

Mention Promo Code: PT6767

$1 Deposit on Trips

Promotion Details

We get it - travel's a big decision. To make it a little easier, Intrepid has lowered their deposits to just $1. Put $1 down now to save a spot on your dream trip before it sells out, then pay the rest later. Plus as always receive our AffordableTours.com 5% extra savings. But hurry, you only have until January 30 to book with a $1 Deposit. Not all dates or itineraries will qualify, please contact your travel consultant for applicable vacations.

Must Book By Thu, Jan 30, 2020

View Promotion Terms & Conditions ›

The offer of $1 deposits to secure an Intrepid Travel small group adventure applies to bookings made January 13 at 12:00am EST - January 30, 2020 at 11:59pm EST and is valid on trips departing February 15 December 31, 2020. The $1 deposit offer is ONLY available to customers booking in the following currencies: USD and CAD. The $1 deposit can be paid towards any Intrepid Travel small group adventure with the following exclusions: Polar trips - includes all itineraries in the Arctic and Antarctic, Tailor-Made Experiences, Inca trail and Gorilla permit trips, Expedition style trips, Adventure Cruises operated by Variety, selected Patagonia trips and the Okavango Delta Fly-In Safari (UUAO). Excluded Gorilla Treks: Pre-purchased permits are required to secure the trek to see the Gorillas. Excluded trips are: YXOG, YXOCC, UXODC, YXOEC, YXOIC, YXOGC, YXOFC, UBODC, YGSU, YGSGC, YGAR, YGAG, YGAU, UBODC. Excluded Inca Trail trips - Pre-purchased permits are required to secure the trek. Excluded trips are: GGBL, GGBNC, GGBPC, GGBTC, GGBWC, GGBZC, GGCLC, GGCRC, GGHC-O, GGKIC, GGKY, GGOA, GGSA, GGSAC, GGSEC, GGSFC, GGSQ, GGSTC, GGSUC, GGTA, GGTBC, GGXT, GGXTC, GGYP, GGYM, GGYBC, GGYQC, GGYA, GGYC, GGYDC, GGYE, GGYEC, GGYCC. Excluded Select Patagonia trips - Internal flights are pre-purchased to secure the trip: Excluded trips are: GPTV, GPTU, GGCB, GGSJ. Full payment is required at least 56 days prior to travel and 90 days prior to travel for Adventure Cruise departures. If booking and traveling with less than 56 days to go until departure, full payment is needed at the time of booking. If the customer wishes to cancel and rebook or to change dates or tours outside the promotional period, they will be required to pay the full deposit towards the new trip. The offer can be applied to new bookings only. Under no circumstances will the offer be applied to existing bookings. There will be no extensions to the booking, travel or payment periods. The offer applies to the tour price only and cannot be used in conjunction with any other offer or discount. Prices, itineraries and inclusions are subject to change without notice. The trip is subject to availability and confirmation by Intrepid Travel at time of booking.

×

$1,495

Get Our Price
Get Quote

From

Wed,

Apr 21, 2021

To

Wed,

Apr 28, 2021
Deals

Promotions For This Departure

Current Promotions

Call or submit a quote for award-winning value and service!

$1 Deposit on Trips

Mention Promo Code: PT6767

$1 Deposit on Trips

Promotion Details

We get it - travel's a big decision. To make it a little easier, Intrepid has lowered their deposits to just $1. Put $1 down now to save a spot on your dream trip before it sells out, then pay the rest later. Plus as always receive our AffordableTours.com 5% extra savings. But hurry, you only have until January 30 to book with a $1 Deposit. Not all dates or itineraries will qualify, please contact your travel consultant for applicable vacations.

Must Book By Thu, Jan 30, 2020

View Promotion Terms & Conditions ›

The offer of $1 deposits to secure an Intrepid Travel small group adventure applies to bookings made January 13 at 12:00am EST - January 30, 2020 at 11:59pm EST and is valid on trips departing February 15 December 31, 2020. The $1 deposit offer is ONLY available to customers booking in the following currencies: USD and CAD. The $1 deposit can be paid towards any Intrepid Travel small group adventure with the following exclusions: Polar trips - includes all itineraries in the Arctic and Antarctic, Tailor-Made Experiences, Inca trail and Gorilla permit trips, Expedition style trips, Adventure Cruises operated by Variety, selected Patagonia trips and the Okavango Delta Fly-In Safari (UUAO). Excluded Gorilla Treks: Pre-purchased permits are required to secure the trek to see the Gorillas. Excluded trips are: YXOG, YXOCC, UXODC, YXOEC, YXOIC, YXOGC, YXOFC, UBODC, YGSU, YGSGC, YGAR, YGAG, YGAU, UBODC. Excluded Inca Trail trips - Pre-purchased permits are required to secure the trek. Excluded trips are: GGBL, GGBNC, GGBPC, GGBTC, GGBWC, GGBZC, GGCLC, GGCRC, GGHC-O, GGKIC, GGKY, GGOA, GGSA, GGSAC, GGSEC, GGSFC, GGSQ, GGSTC, GGSUC, GGTA, GGTBC, GGXT, GGXTC, GGYP, GGYM, GGYBC, GGYQC, GGYA, GGYC, GGYDC, GGYE, GGYEC, GGYCC. Excluded Select Patagonia trips - Internal flights are pre-purchased to secure the trip: Excluded trips are: GPTV, GPTU, GGCB, GGSJ. Full payment is required at least 56 days prior to travel and 90 days prior to travel for Adventure Cruise departures. If booking and traveling with less than 56 days to go until departure, full payment is needed at the time of booking. If the customer wishes to cancel and rebook or to change dates or tours outside the promotional period, they will be required to pay the full deposit towards the new trip. The offer can be applied to new bookings only. Under no circumstances will the offer be applied to existing bookings. There will be no extensions to the booking, travel or payment periods. The offer applies to the tour price only and cannot be used in conjunction with any other offer or discount. Prices, itineraries and inclusions are subject to change without notice. The trip is subject to availability and confirmation by Intrepid Travel at time of booking.

×

$1,495

Get Our Price
Get Quote

From

Wed,

Apr 28, 2021

To

Wed,

May 05, 2021
Deals

Promotions For This Departure

Current Promotions

Call or submit a quote for award-winning value and service!

$1 Deposit on Trips

Mention Promo Code: PT6767

$1 Deposit on Trips

Promotion Details

We get it - travel's a big decision. To make it a little easier, Intrepid has lowered their deposits to just $1. Put $1 down now to save a spot on your dream trip before it sells out, then pay the rest later. Plus as always receive our AffordableTours.com 5% extra savings. But hurry, you only have until January 30 to book with a $1 Deposit. Not all dates or itineraries will qualify, please contact your travel consultant for applicable vacations.

Must Book By Thu, Jan 30, 2020

View Promotion Terms & Conditions ›

The offer of $1 deposits to secure an Intrepid Travel small group adventure applies to bookings made January 13 at 12:00am EST - January 30, 2020 at 11:59pm EST and is valid on trips departing February 15 December 31, 2020. The $1 deposit offer is ONLY available to customers booking in the following currencies: USD and CAD. The $1 deposit can be paid towards any Intrepid Travel small group adventure with the following exclusions: Polar trips - includes all itineraries in the Arctic and Antarctic, Tailor-Made Experiences, Inca trail and Gorilla permit trips, Expedition style trips, Adventure Cruises operated by Variety, selected Patagonia trips and the Okavango Delta Fly-In Safari (UUAO). Excluded Gorilla Treks: Pre-purchased permits are required to secure the trek to see the Gorillas. Excluded trips are: YXOG, YXOCC, UXODC, YXOEC, YXOIC, YXOGC, YXOFC, UBODC, YGSU, YGSGC, YGAR, YGAG, YGAU, UBODC. Excluded Inca Trail trips - Pre-purchased permits are required to secure the trek. Excluded trips are: GGBL, GGBNC, GGBPC, GGBTC, GGBWC, GGBZC, GGCLC, GGCRC, GGHC-O, GGKIC, GGKY, GGOA, GGSA, GGSAC, GGSEC, GGSFC, GGSQ, GGSTC, GGSUC, GGTA, GGTBC, GGXT, GGXTC, GGYP, GGYM, GGYBC, GGYQC, GGYA, GGYC, GGYDC, GGYE, GGYEC, GGYCC. Excluded Select Patagonia trips - Internal flights are pre-purchased to secure the trip: Excluded trips are: GPTV, GPTU, GGCB, GGSJ. Full payment is required at least 56 days prior to travel and 90 days prior to travel for Adventure Cruise departures. If booking and traveling with less than 56 days to go until departure, full payment is needed at the time of booking. If the customer wishes to cancel and rebook or to change dates or tours outside the promotional period, they will be required to pay the full deposit towards the new trip. The offer can be applied to new bookings only. Under no circumstances will the offer be applied to existing bookings. There will be no extensions to the booking, travel or payment periods. The offer applies to the tour price only and cannot be used in conjunction with any other offer or discount. Prices, itineraries and inclusions are subject to change without notice. The trip is subject to availability and confirmation by Intrepid Travel at time of booking.

×

$1,495

Get Our Price
Get Quote

From

Sat,

May 01, 2021

To

Sat,

May 08, 2021
Deals

Promotions For This Departure

Current Promotions

Call or submit a quote for award-winning value and service!

$1 Deposit on Trips

Mention Promo Code: PT6767

$1 Deposit on Trips

Promotion Details

We get it - travel's a big decision. To make it a little easier, Intrepid has lowered their deposits to just $1. Put $1 down now to save a spot on your dream trip before it sells out, then pay the rest later. Plus as always receive our AffordableTours.com 5% extra savings. But hurry, you only have until January 30 to book with a $1 Deposit. Not all dates or itineraries will qualify, please contact your travel consultant for applicable vacations.

Must Book By Thu, Jan 30, 2020

View Promotion Terms & Conditions ›

The offer of $1 deposits to secure an Intrepid Travel small group adventure applies to bookings made January 13 at 12:00am EST - January 30, 2020 at 11:59pm EST and is valid on trips departing February 15 December 31, 2020. The $1 deposit offer is ONLY available to customers booking in the following currencies: USD and CAD. The $1 deposit can be paid towards any Intrepid Travel small group adventure with the following exclusions: Polar trips - includes all itineraries in the Arctic and Antarctic, Tailor-Made Experiences, Inca trail and Gorilla permit trips, Expedition style trips, Adventure Cruises operated by Variety, selected Patagonia trips and the Okavango Delta Fly-In Safari (UUAO). Excluded Gorilla Treks: Pre-purchased permits are required to secure the trek to see the Gorillas. Excluded trips are: YXOG, YXOCC, UXODC, YXOEC, YXOIC, YXOGC, YXOFC, UBODC, YGSU, YGSGC, YGAR, YGAG, YGAU, UBODC. Excluded Inca Trail trips - Pre-purchased permits are required to secure the trek. Excluded trips are: GGBL, GGBNC, GGBPC, GGBTC, GGBWC, GGBZC, GGCLC, GGCRC, GGHC-O, GGKIC, GGKY, GGOA, GGSA, GGSAC, GGSEC, GGSFC, GGSQ, GGSTC, GGSUC, GGTA, GGTBC, GGXT, GGXTC, GGYP, GGYM, GGYBC, GGYQC, GGYA, GGYC, GGYDC, GGYE, GGYEC, GGYCC. Excluded Select Patagonia trips - Internal flights are pre-purchased to secure the trip: Excluded trips are: GPTV, GPTU, GGCB, GGSJ. Full payment is required at least 56 days prior to travel and 90 days prior to travel for Adventure Cruise departures. If booking and traveling with less than 56 days to go until departure, full payment is needed at the time of booking. If the customer wishes to cancel and rebook or to change dates or tours outside the promotional period, they will be required to pay the full deposit towards the new trip. The offer can be applied to new bookings only. Under no circumstances will the offer be applied to existing bookings. There will be no extensions to the booking, travel or payment periods. The offer applies to the tour price only and cannot be used in conjunction with any other offer or discount. Prices, itineraries and inclusions are subject to change without notice. The trip is subject to availability and confirmation by Intrepid Travel at time of booking.

×

$1,495

Get Our Price
Get Quote

From

Wed,

May 05, 2021

To

Wed,

May 12, 2021
Deals

Promotions For This Departure

Current Promotions

Call or submit a quote for award-winning value and service!

$1 Deposit on Trips

Mention Promo Code: PT6767

$1 Deposit on Trips

Promotion Details

We get it - travel's a big decision. To make it a little easier, Intrepid has lowered their deposits to just $1. Put $1 down now to save a spot on your dream trip before it sells out, then pay the rest later. Plus as always receive our AffordableTours.com 5% extra savings. But hurry, you only have until January 30 to book with a $1 Deposit. Not all dates or itineraries will qualify, please contact your travel consultant for applicable vacations.

Must Book By Thu, Jan 30, 2020

View Promotion Terms & Conditions ›

The offer of $1 deposits to secure an Intrepid Travel small group adventure applies to bookings made January 13 at 12:00am EST - January 30, 2020 at 11:59pm EST and is valid on trips departing February 15 December 31, 2020. The $1 deposit offer is ONLY available to customers booking in the following currencies: USD and CAD. The $1 deposit can be paid towards any Intrepid Travel small group adventure with the following exclusions: Polar trips - includes all itineraries in the Arctic and Antarctic, Tailor-Made Experiences, Inca trail and Gorilla permit trips, Expedition style trips, Adventure Cruises operated by Variety, selected Patagonia trips and the Okavango Delta Fly-In Safari (UUAO). Excluded Gorilla Treks: Pre-purchased permits are required to secure the trek to see the Gorillas. Excluded trips are: YXOG, YXOCC, UXODC, YXOEC, YXOIC, YXOGC, YXOFC, UBODC, YGSU, YGSGC, YGAR, YGAG, YGAU, UBODC. Excluded Inca Trail trips - Pre-purchased permits are required to secure the trek. Excluded trips are: GGBL, GGBNC, GGBPC, GGBTC, GGBWC, GGBZC, GGCLC, GGCRC, GGHC-O, GGKIC, GGKY, GGOA, GGSA, GGSAC, GGSEC, GGSFC, GGSQ, GGSTC, GGSUC, GGTA, GGTBC, GGXT, GGXTC, GGYP, GGYM, GGYBC, GGYQC, GGYA, GGYC, GGYDC, GGYE, GGYEC, GGYCC. Excluded Select Patagonia trips - Internal flights are pre-purchased to secure the trip: Excluded trips are: GPTV, GPTU, GGCB, GGSJ. Full payment is required at least 56 days prior to travel and 90 days prior to travel for Adventure Cruise departures. If booking and traveling with less than 56 days to go until departure, full payment is needed at the time of booking. If the customer wishes to cancel and rebook or to change dates or tours outside the promotional period, they will be required to pay the full deposit towards the new trip. The offer can be applied to new bookings only. Under no circumstances will the offer be applied to existing bookings. There will be no extensions to the booking, travel or payment periods. The offer applies to the tour price only and cannot be used in conjunction with any other offer or discount. Prices, itineraries and inclusions are subject to change without notice. The trip is subject to availability and confirmation by Intrepid Travel at time of booking.

×

$1,495

Get Our Price
Get Quote

From

Wed,

May 12, 2021

To

Wed,

May 19, 2021
Deals

Promotions For This Departure

Current Promotions

Call or submit a quote for award-winning value and service!

$1 Deposit on Trips

Mention Promo Code: PT6767

$1 Deposit on Trips

Promotion Details

We get it - travel's a big decision. To make it a little easier, Intrepid has lowered their deposits to just $1. Put $1 down now to save a spot on your dream trip before it sells out, then pay the rest later. Plus as always receive our AffordableTours.com 5% extra savings. But hurry, you only have until January 30 to book with a $1 Deposit. Not all dates or itineraries will qualify, please contact your travel consultant for applicable vacations.

Must Book By Thu, Jan 30, 2020

View Promotion Terms & Conditions ›

The offer of $1 deposits to secure an Intrepid Travel small group adventure applies to bookings made January 13 at 12:00am EST - January 30, 2020 at 11:59pm EST and is valid on trips departing February 15 December 31, 2020. The $1 deposit offer is ONLY available to customers booking in the following currencies: USD and CAD. The $1 deposit can be paid towards any Intrepid Travel small group adventure with the following exclusions: Polar trips - includes all itineraries in the Arctic and Antarctic, Tailor-Made Experiences, Inca trail and Gorilla permit trips, Expedition style trips, Adventure Cruises operated by Variety, selected Patagonia trips and the Okavango Delta Fly-In Safari (UUAO). Excluded Gorilla Treks: Pre-purchased permits are required to secure the trek to see the Gorillas. Excluded trips are: YXOG, YXOCC, UXODC, YXOEC, YXOIC, YXOGC, YXOFC, UBODC, YGSU, YGSGC, YGAR, YGAG, YGAU, UBODC. Excluded Inca Trail trips - Pre-purchased permits are required to secure the trek. Excluded trips are: GGBL, GGBNC, GGBPC, GGBTC, GGBWC, GGBZC, GGCLC, GGCRC, GGHC-O, GGKIC, GGKY, GGOA, GGSA, GGSAC, GGSEC, GGSFC, GGSQ, GGSTC, GGSUC, GGTA, GGTBC, GGXT, GGXTC, GGYP, GGYM, GGYBC, GGYQC, GGYA, GGYC, GGYDC, GGYE, GGYEC, GGYCC. Excluded Select Patagonia trips - Internal flights are pre-purchased to secure the trip: Excluded trips are: GPTV, GPTU, GGCB, GGSJ. Full payment is required at least 56 days prior to travel and 90 days prior to travel for Adventure Cruise departures. If booking and traveling with less than 56 days to go until departure, full payment is needed at the time of booking. If the customer wishes to cancel and rebook or to change dates or tours outside the promotional period, they will be required to pay the full deposit towards the new trip. The offer can be applied to new bookings only. Under no circumstances will the offer be applied to existing bookings. There will be no extensions to the booking, travel or payment periods. The offer applies to the tour price only and cannot be used in conjunction with any other offer or discount. Prices, itineraries and inclusions are subject to change without notice. The trip is subject to availability and confirmation by Intrepid Travel at time of booking.

×

$1,495

Get Our Price
Get Quote

From

Sat,

May 15, 2021

To

Sat,

May 22, 2021
Deals

Promotions For This Departure

Current Promotions

Call or submit a quote for award-winning value and service!

$1 Deposit on Trips

Mention Promo Code: PT6767

$1 Deposit on Trips

Promotion Details

We get it - travel's a big decision. To make it a little easier, Intrepid has lowered their deposits to just $1. Put $1 down now to save a spot on your dream trip before it sells out, then pay the rest later. Plus as always receive our AffordableTours.com 5% extra savings. But hurry, you only have until January 30 to book with a $1 Deposit. Not all dates or itineraries will qualify, please contact your travel consultant for applicable vacations.

Must Book By Thu, Jan 30, 2020

View Promotion Terms & Conditions ›

The offer of $1 deposits to secure an Intrepid Travel small group adventure applies to bookings made January 13 at 12:00am EST - January 30, 2020 at 11:59pm EST and is valid on trips departing February 15 December 31, 2020. The $1 deposit offer is ONLY available to customers booking in the following currencies: USD and CAD. The $1 deposit can be paid towards any Intrepid Travel small group adventure with the following exclusions: Polar trips - includes all itineraries in the Arctic and Antarctic, Tailor-Made Experiences, Inca trail and Gorilla permit trips, Expedition style trips, Adventure Cruises operated by Variety, selected Patagonia trips and the Okavango Delta Fly-In Safari (UUAO). Excluded Gorilla Treks: Pre-purchased permits are required to secure the trek to see the Gorillas. Excluded trips are: YXOG, YXOCC, UXODC, YXOEC, YXOIC, YXOGC, YXOFC, UBODC, YGSU, YGSGC, YGAR, YGAG, YGAU, UBODC. Excluded Inca Trail trips - Pre-purchased permits are required to secure the trek. Excluded trips are: GGBL, GGBNC, GGBPC, GGBTC, GGBWC, GGBZC, GGCLC, GGCRC, GGHC-O, GGKIC, GGKY, GGOA, GGSA, GGSAC, GGSEC, GGSFC, GGSQ, GGSTC, GGSUC, GGTA, GGTBC, GGXT, GGXTC, GGYP, GGYM, GGYBC, GGYQC, GGYA, GGYC, GGYDC, GGYE, GGYEC, GGYCC. Excluded Select Patagonia trips - Internal flights are pre-purchased to secure the trip: Excluded trips are: GPTV, GPTU, GGCB, GGSJ. Full payment is required at least 56 days prior to travel and 90 days prior to travel for Adventure Cruise departures. If booking and traveling with less than 56 days to go until departure, full payment is needed at the time of booking. If the customer wishes to cancel and rebook or to change dates or tours outside the promotional period, they will be required to pay the full deposit towards the new trip. The offer can be applied to new bookings only. Under no circumstances will the offer be applied to existing bookings. There will be no extensions to the booking, travel or payment periods. The offer applies to the tour price only and cannot be used in conjunction with any other offer or discount. Prices, itineraries and inclusions are subject to change without notice. The trip is subject to availability and confirmation by Intrepid Travel at time of booking.

×

$1,495

Get Our Price
Get Quote

From

Sun,

May 16, 2021

To

Sun,

May 23, 2021
Deals

Promotions For This Departure

Current Promotions

Call or submit a quote for award-winning value and service!

$1 Deposit on Trips

Mention Promo Code: PT6767

$1 Deposit on Trips

Promotion Details

We get it - travel's a big decision. To make it a little easier, Intrepid has lowered their deposits to just $1. Put $1 down now to save a spot on your dream trip before it sells out, then pay the rest later. Plus as always receive our AffordableTours.com 5% extra savings. But hurry, you only have until January 30 to book with a $1 Deposit. Not all dates or itineraries will qualify, please contact your travel consultant for applicable vacations.

Must Book By Thu, Jan 30, 2020

View Promotion Terms & Conditions ›

The offer of $1 deposits to secure an Intrepid Travel small group adventure applies to bookings made January 13 at 12:00am EST - January 30, 2020 at 11:59pm EST and is valid on trips departing February 15 December 31, 2020. The $1 deposit offer is ONLY available to customers booking in the following currencies: USD and CAD. The $1 deposit can be paid towards any Intrepid Travel small group adventure with the following exclusions: Polar trips - includes all itineraries in the Arctic and Antarctic, Tailor-Made Experiences, Inca trail and Gorilla permit trips, Expedition style trips, Adventure Cruises operated by Variety, selected Patagonia trips and the Okavango Delta Fly-In Safari (UUAO). Excluded Gorilla Treks: Pre-purchased permits are required to secure the trek to see the Gorillas. Excluded trips are: YXOG, YXOCC, UXODC, YXOEC, YXOIC, YXOGC, YXOFC, UBODC, YGSU, YGSGC, YGAR, YGAG, YGAU, UBODC. Excluded Inca Trail trips - Pre-purchased permits are required to secure the trek. Excluded trips are: GGBL, GGBNC, GGBPC, GGBTC, GGBWC, GGBZC, GGCLC, GGCRC, GGHC-O, GGKIC, GGKY, GGOA, GGSA, GGSAC, GGSEC, GGSFC, GGSQ, GGSTC, GGSUC, GGTA, GGTBC, GGXT, GGXTC, GGYP, GGYM, GGYBC, GGYQC, GGYA, GGYC, GGYDC, GGYE, GGYEC, GGYCC. Excluded Select Patagonia trips - Internal flights are pre-purchased to secure the trip: Excluded trips are: GPTV, GPTU, GGCB, GGSJ. Full payment is required at least 56 days prior to travel and 90 days prior to travel for Adventure Cruise departures. If booking and traveling with less than 56 days to go until departure, full payment is needed at the time of booking. If the customer wishes to cancel and rebook or to change dates or tours outside the promotional period, they will be required to pay the full deposit towards the new trip. The offer can be applied to new bookings only. Under no circumstances will the offer be applied to existing bookings. There will be no extensions to the booking, travel or payment periods. The offer applies to the tour price only and cannot be used in conjunction with any other offer or discount. Prices, itineraries and inclusions are subject to change without notice. The trip is subject to availability and confirmation by Intrepid Travel at time of booking.

×

$1,495

Get Our Price
Get Quote

From

Wed,

May 19, 2021

To

Wed,

May 26, 2021
Deals

Promotions For This Departure

Current Promotions

Call or submit a quote for award-winning value and service!

$1 Deposit on Trips

Mention Promo Code: PT6767

$1 Deposit on Trips

Promotion Details

We get it - travel's a big decision. To make it a little easier, Intrepid has lowered their deposits to just $1. Put $1 down now to save a spot on your dream trip before it sells out, then pay the rest later. Plus as always receive our AffordableTours.com 5% extra savings. But hurry, you only have until January 30 to book with a $1 Deposit. Not all dates or itineraries will qualify, please contact your travel consultant for applicable vacations.

Must Book By Thu, Jan 30, 2020

View Promotion Terms & Conditions ›

The offer of $1 deposits to secure an Intrepid Travel small group adventure applies to bookings made January 13 at 12:00am EST - January 30, 2020 at 11:59pm EST and is valid on trips departing February 15 December 31, 2020. The $1 deposit offer is ONLY available to customers booking in the following currencies: USD and CAD. The $1 deposit can be paid towards any Intrepid Travel small group adventure with the following exclusions: Polar trips - includes all itineraries in the Arctic and Antarctic, Tailor-Made Experiences, Inca trail and Gorilla permit trips, Expedition style trips, Adventure Cruises operated by Variety, selected Patagonia trips and the Okavango Delta Fly-In Safari (UUAO). Excluded Gorilla Treks: Pre-purchased permits are required to secure the trek to see the Gorillas. Excluded trips are: YXOG, YXOCC, UXODC, YXOEC, YXOIC, YXOGC, YXOFC, UBODC, YGSU, YGSGC, YGAR, YGAG, YGAU, UBODC. Excluded Inca Trail trips - Pre-purchased permits are required to secure the trek. Excluded trips are: GGBL, GGBNC, GGBPC, GGBTC, GGBWC, GGBZC, GGCLC, GGCRC, GGHC-O, GGKIC, GGKY, GGOA, GGSA, GGSAC, GGSEC, GGSFC, GGSQ, GGSTC, GGSUC, GGTA, GGTBC, GGXT, GGXTC, GGYP, GGYM, GGYBC, GGYQC, GGYA, GGYC, GGYDC, GGYE, GGYEC, GGYCC. Excluded Select Patagonia trips - Internal flights are pre-purchased to secure the trip: Excluded trips are: GPTV, GPTU, GGCB, GGSJ. Full payment is required at least 56 days prior to travel and 90 days prior to travel for Adventure Cruise departures. If booking and traveling with less than 56 days to go until departure, full payment is needed at the time of booking. If the customer wishes to cancel and rebook or to change dates or tours outside the promotional period, they will be required to pay the full deposit towards the new trip. The offer can be applied to new bookings only. Under no circumstances will the offer be applied to existing bookings. There will be no extensions to the booking, travel or payment periods. The offer applies to the tour price only and cannot be used in conjunction with any other offer or discount. Prices, itineraries and inclusions are subject to change without notice. The trip is subject to availability and confirmation by Intrepid Travel at time of booking.

×

$1,495

Get Our Price
Get Quote

From

Sat,

May 22, 2021

To

Sat,

May 29, 2021
Deals

Promotions For This Departure

Current Promotions

Call or submit a quote for award-winning value and service!

$1 Deposit on Trips

Mention Promo Code: PT6767

$1 Deposit on Trips

Promotion Details

We get it - travel's a big decision. To make it a little easier, Intrepid has lowered their deposits to just $1. Put $1 down now to save a spot on your dream trip before it sells out, then pay the rest later. Plus as always receive our AffordableTours.com 5% extra savings. But hurry, you only have until January 30 to book with a $1 Deposit. Not all dates or itineraries will qualify, please contact your travel consultant for applicable vacations.

Must Book By Thu, Jan 30, 2020

View Promotion Terms & Conditions ›

The offer of $1 deposits to secure an Intrepid Travel small group adventure applies to bookings made January 13 at 12:00am EST - January 30, 2020 at 11:59pm EST and is valid on trips departing February 15 December 31, 2020. The $1 deposit offer is ONLY available to customers booking in the following currencies: USD and CAD. The $1 deposit can be paid towards any Intrepid Travel small group adventure with the following exclusions: Polar trips - includes all itineraries in the Arctic and Antarctic, Tailor-Made Experiences, Inca trail and Gorilla permit trips, Expedition style trips, Adventure Cruises operated by Variety, selected Patagonia trips and the Okavango Delta Fly-In Safari (UUAO). Excluded Gorilla Treks: Pre-purchased permits are required to secure the trek to see the Gorillas. Excluded trips are: YXOG, YXOCC, UXODC, YXOEC, YXOIC, YXOGC, YXOFC, UBODC, YGSU, YGSGC, YGAR, YGAG, YGAU, UBODC. Excluded Inca Trail trips - Pre-purchased permits are required to secure the trek. Excluded trips are: GGBL, GGBNC, GGBPC, GGBTC, GGBWC, GGBZC, GGCLC, GGCRC, GGHC-O, GGKIC, GGKY, GGOA, GGSA, GGSAC, GGSEC, GGSFC, GGSQ, GGSTC, GGSUC, GGTA, GGTBC, GGXT, GGXTC, GGYP, GGYM, GGYBC, GGYQC, GGYA, GGYC, GGYDC, GGYE, GGYEC, GGYCC. Excluded Select Patagonia trips - Internal flights are pre-purchased to secure the trip: Excluded trips are: GPTV, GPTU, GGCB, GGSJ. Full payment is required at least 56 days prior to travel and 90 days prior to travel for Adventure Cruise departures. If booking and traveling with less than 56 days to go until departure, full payment is needed at the time of booking. If the customer wishes to cancel and rebook or to change dates or tours outside the promotional period, they will be required to pay the full deposit towards the new trip. The offer can be applied to new bookings only. Under no circumstances will the offer be applied to existing bookings. There will be no extensions to the booking, travel or payment periods. The offer applies to the tour price only and cannot be used in conjunction with any other offer or discount. Prices, itineraries and inclusions are subject to change without notice. The trip is subject to availability and confirmation by Intrepid Travel at time of booking.

×

$1,495

Get Our Price
Get Quote

From

Sun,

May 23, 2021

To

Sun,

May 30, 2021
Deals

Promotions For This Departure

Current Promotions

Call or submit a quote for award-winning value and service!

$1 Deposit on Trips

Mention Promo Code: PT6767

$1 Deposit on Trips

Promotion Details

We get it - travel's a big decision. To make it a little easier, Intrepid has lowered their deposits to just $1. Put $1 down now to save a spot on your dream trip before it sells out, then pay the rest later. Plus as always receive our AffordableTours.com 5% extra savings. But hurry, you only have until January 30 to book with a $1 Deposit. Not all dates or itineraries will qualify, please contact your travel consultant for applicable vacations.

Must Book By Thu, Jan 30, 2020

View Promotion Terms & Conditions ›

The offer of $1 deposits to secure an Intrepid Travel small group adventure applies to bookings made January 13 at 12:00am EST - January 30, 2020 at 11:59pm EST and is valid on trips departing February 15 December 31, 2020. The $1 deposit offer is ONLY available to customers booking in the following currencies: USD and CAD. The $1 deposit can be paid towards any Intrepid Travel small group adventure with the following exclusions: Polar trips - includes all itineraries in the Arctic and Antarctic, Tailor-Made Experiences, Inca trail and Gorilla permit trips, Expedition style trips, Adventure Cruises operated by Variety, selected Patagonia trips and the Okavango Delta Fly-In Safari (UUAO). Excluded Gorilla Treks: Pre-purchased permits are required to secure the trek to see the Gorillas. Excluded trips are: YXOG, YXOCC, UXODC, YXOEC, YXOIC, YXOGC, YXOFC, UBODC, YGSU, YGSGC, YGAR, YGAG, YGAU, UBODC. Excluded Inca Trail trips - Pre-purchased permits are required to secure the trek. Excluded trips are: GGBL, GGBNC, GGBPC, GGBTC, GGBWC, GGBZC, GGCLC, GGCRC, GGHC-O, GGKIC, GGKY, GGOA, GGSA, GGSAC, GGSEC, GGSFC, GGSQ, GGSTC, GGSUC, GGTA, GGTBC, GGXT, GGXTC, GGYP, GGYM, GGYBC, GGYQC, GGYA, GGYC, GGYDC, GGYE, GGYEC, GGYCC. Excluded Select Patagonia trips - Internal flights are pre-purchased to secure the trip: Excluded trips are: GPTV, GPTU, GGCB, GGSJ. Full payment is required at least 56 days prior to travel and 90 days prior to travel for Adventure Cruise departures. If booking and traveling with less than 56 days to go until departure, full payment is needed at the time of booking. If the customer wishes to cancel and rebook or to change dates or tours outside the promotional period, they will be required to pay the full deposit towards the new trip. The offer can be applied to new bookings only. Under no circumstances will the offer be applied to existing bookings. There will be no extensions to the booking, travel or payment periods. The offer applies to the tour price only and cannot be used in conjunction with any other offer or discount. Prices, itineraries and inclusions are subject to change without notice. The trip is subject to availability and confirmation by Intrepid Travel at time of booking.

×

$1,495

Get Our Price
Get Quote

From

Wed,

May 26, 2021

To

Wed,

Jun 02, 2021
Deals

Promotions For This Departure

Current Promotions

Call or submit a quote for award-winning value and service!

$1 Deposit on Trips

Mention Promo Code: PT6767

$1 Deposit on Trips

Promotion Details

We get it - travel's a big decision. To make it a little easier, Intrepid has lowered their deposits to just $1. Put $1 down now to save a spot on your dream trip before it sells out, then pay the rest later. Plus as always receive our AffordableTours.com 5% extra savings. But hurry, you only have until January 30 to book with a $1 Deposit. Not all dates or itineraries will qualify, please contact your travel consultant for applicable vacations.

Must Book By Thu, Jan 30, 2020

View Promotion Terms & Conditions ›

The offer of $1 deposits to secure an Intrepid Travel small group adventure applies to bookings made January 13 at 12:00am EST - January 30, 2020 at 11:59pm EST and is valid on trips departing February 15 December 31, 2020. The $1 deposit offer is ONLY available to customers booking in the following currencies: USD and CAD. The $1 deposit can be paid towards any Intrepid Travel small group adventure with the following exclusions: Polar trips - includes all itineraries in the Arctic and Antarctic, Tailor-Made Experiences, Inca trail and Gorilla permit trips, Expedition style trips, Adventure Cruises operated by Variety, selected Patagonia trips and the Okavango Delta Fly-In Safari (UUAO). Excluded Gorilla Treks: Pre-purchased permits are required to secure the trek to see the Gorillas. Excluded trips are: YXOG, YXOCC, UXODC, YXOEC, YXOIC, YXOGC, YXOFC, UBODC, YGSU, YGSGC, YGAR, YGAG, YGAU, UBODC. Excluded Inca Trail trips - Pre-purchased permits are required to secure the trek. Excluded trips are: GGBL, GGBNC, GGBPC, GGBTC, GGBWC, GGBZC, GGCLC, GGCRC, GGHC-O, GGKIC, GGKY, GGOA, GGSA, GGSAC, GGSEC, GGSFC, GGSQ, GGSTC, GGSUC, GGTA, GGTBC, GGXT, GGXTC, GGYP, GGYM, GGYBC, GGYQC, GGYA, GGYC, GGYDC, GGYE, GGYEC, GGYCC. Excluded Select Patagonia trips - Internal flights are pre-purchased to secure the trip: Excluded trips are: GPTV, GPTU, GGCB, GGSJ. Full payment is required at least 56 days prior to travel and 90 days prior to travel for Adventure Cruise departures. If booking and traveling with less than 56 days to go until departure, full payment is needed at the time of booking. If the customer wishes to cancel and rebook or to change dates or tours outside the promotional period, they will be required to pay the full deposit towards the new trip. The offer can be applied to new bookings only. Under no circumstances will the offer be applied to existing bookings. There will be no extensions to the booking, travel or payment periods. The offer applies to the tour price only and cannot be used in conjunction with any other offer or discount. Prices, itineraries and inclusions are subject to change without notice. The trip is subject to availability and confirmation by Intrepid Travel at time of booking.

×

$1,495

Get Our Price
Get Quote

From

Sat,

May 29, 2021

To

Sat,

Jun 05, 2021
Deals

Promotions For This Departure

Current Promotions

Call or submit a quote for award-winning value and service!

$1 Deposit on Trips

Mention Promo Code: PT6767

$1 Deposit on Trips

Promotion Details

We get it - travel's a big decision. To make it a little easier, Intrepid has lowered their deposits to just $1. Put $1 down now to save a spot on your dream trip before it sells out, then pay the rest later. Plus as always receive our AffordableTours.com 5% extra savings. But hurry, you only have until January 30 to book with a $1 Deposit. Not all dates or itineraries will qualify, please contact your travel consultant for applicable vacations.

Must Book By Thu, Jan 30, 2020

View Promotion Terms & Conditions ›

The offer of $1 deposits to secure an Intrepid Travel small group adventure applies to bookings made January 13 at 12:00am EST - January 30, 2020 at 11:59pm EST and is valid on trips departing February 15 December 31, 2020. The $1 deposit offer is ONLY available to customers booking in the following currencies: USD and CAD. The $1 deposit can be paid towards any Intrepid Travel small group adventure with the following exclusions: Polar trips - includes all itineraries in the Arctic and Antarctic, Tailor-Made Experiences, Inca trail and Gorilla permit trips, Expedition style trips, Adventure Cruises operated by Variety, selected Patagonia trips and the Okavango Delta Fly-In Safari (UUAO). Excluded Gorilla Treks: Pre-purchased permits are required to secure the trek to see the Gorillas. Excluded trips are: YXOG, YXOCC, UXODC, YXOEC, YXOIC, YXOGC, YXOFC, UBODC, YGSU, YGSGC, YGAR, YGAG, YGAU, UBODC. Excluded Inca Trail trips - Pre-purchased permits are required to secure the trek. Excluded trips are: GGBL, GGBNC, GGBPC, GGBTC, GGBWC, GGBZC, GGCLC, GGCRC, GGHC-O, GGKIC, GGKY, GGOA, GGSA, GGSAC, GGSEC, GGSFC, GGSQ, GGSTC, GGSUC, GGTA, GGTBC, GGXT, GGXTC, GGYP, GGYM, GGYBC, GGYQC, GGYA, GGYC, GGYDC, GGYE, GGYEC, GGYCC. Excluded Select Patagonia trips - Internal flights are pre-purchased to secure the trip: Excluded trips are: GPTV, GPTU, GGCB, GGSJ. Full payment is required at least 56 days prior to travel and 90 days prior to travel for Adventure Cruise departures. If booking and traveling with less than 56 days to go until departure, full payment is needed at the time of booking. If the customer wishes to cancel and rebook or to change dates or tours outside the promotional period, they will be required to pay the full deposit towards the new trip. The offer can be applied to new bookings only. Under no circumstances will the offer be applied to existing bookings. There will be no extensions to the booking, travel or payment periods. The offer applies to the tour price only and cannot be used in conjunction with any other offer or discount. Prices, itineraries and inclusions are subject to change without notice. The trip is subject to availability and confirmation by Intrepid Travel at time of booking.

×

$1,495

Get Our Price
Get Quote

From

Wed,

Jun 02, 2021

To

Wed,

Jun 09, 2021
Deals

Promotions For This Departure

Current Promotions

Call or submit a quote for award-winning value and service!

$1 Deposit on Trips

Mention Promo Code: PT6767

$1 Deposit on Trips

Promotion Details

We get it - travel's a big decision. To make it a little easier, Intrepid has lowered their deposits to just $1. Put $1 down now to save a spot on your dream trip before it sells out, then pay the rest later. Plus as always receive our AffordableTours.com 5% extra savings. But hurry, you only have until January 30 to book with a $1 Deposit. Not all dates or itineraries will qualify, please contact your travel consultant for applicable vacations.

Must Book By Thu, Jan 30, 2020

View Promotion Terms & Conditions ›

The offer of $1 deposits to secure an Intrepid Travel small group adventure applies to bookings made January 13 at 12:00am EST - January 30, 2020 at 11:59pm EST and is valid on trips departing February 15 December 31, 2020. The $1 deposit offer is ONLY available to customers booking in the following currencies: USD and CAD. The $1 deposit can be paid towards any Intrepid Travel small group adventure with the following exclusions: Polar trips - includes all itineraries in the Arctic and Antarctic, Tailor-Made Experiences, Inca trail and Gorilla permit trips, Expedition style trips, Adventure Cruises operated by Variety, selected Patagonia trips and the Okavango Delta Fly-In Safari (UUAO). Excluded Gorilla Treks: Pre-purchased permits are required to secure the trek to see the Gorillas. Excluded trips are: YXOG, YXOCC, UXODC, YXOEC, YXOIC, YXOGC, YXOFC, UBODC, YGSU, YGSGC, YGAR, YGAG, YGAU, UBODC. Excluded Inca Trail trips - Pre-purchased permits are required to secure the trek. Excluded trips are: GGBL, GGBNC, GGBPC, GGBTC, GGBWC, GGBZC, GGCLC, GGCRC, GGHC-O, GGKIC, GGKY, GGOA, GGSA, GGSAC, GGSEC, GGSFC, GGSQ, GGSTC, GGSUC, GGTA, GGTBC, GGXT, GGXTC, GGYP, GGYM, GGYBC, GGYQC, GGYA, GGYC, GGYDC, GGYE, GGYEC, GGYCC. Excluded Select Patagonia trips - Internal flights are pre-purchased to secure the trip: Excluded trips are: GPTV, GPTU, GGCB, GGSJ. Full payment is required at least 56 days prior to travel and 90 days prior to travel for Adventure Cruise departures. If booking and traveling with less than 56 days to go until departure, full payment is needed at the time of booking. If the customer wishes to cancel and rebook or to change dates or tours outside the promotional period, they will be required to pay the full deposit towards the new trip. The offer can be applied to new bookings only. Under no circumstances will the offer be applied to existing bookings. There will be no extensions to the booking, travel or payment periods. The offer applies to the tour price only and cannot be used in conjunction with any other offer or discount. Prices, itineraries and inclusions are subject to change without notice. The trip is subject to availability and confirmation by Intrepid Travel at time of booking.

×

$1,495

Get Our Price
Get Quote

From

Wed,

Jun 09, 2021

To

Wed,

Jun 16, 2021
Deals

Promotions For This Departure

Current Promotions

Call or submit a quote for award-winning value and service!

$1 Deposit on Trips

Mention Promo Code: PT6767

$1 Deposit on Trips

Promotion Details

We get it - travel's a big decision. To make it a little easier, Intrepid has lowered their deposits to just $1. Put $1 down now to save a spot on your dream trip before it sells out, then pay the rest later. Plus as always receive our AffordableTours.com 5% extra savings. But hurry, you only have until January 30 to book with a $1 Deposit. Not all dates or itineraries will qualify, please contact your travel consultant for applicable vacations.

Must Book By Thu, Jan 30, 2020

View Promotion Terms & Conditions ›

The offer of $1 deposits to secure an Intrepid Travel small group adventure applies to bookings made January 13 at 12:00am EST - January 30, 2020 at 11:59pm EST and is valid on trips departing February 15 December 31, 2020. The $1 deposit offer is ONLY available to customers booking in the following currencies: USD and CAD. The $1 deposit can be paid towards any Intrepid Travel small group adventure with the following exclusions: Polar trips - includes all itineraries in the Arctic and Antarctic, Tailor-Made Experiences, Inca trail and Gorilla permit trips, Expedition style trips, Adventure Cruises operated by Variety, selected Patagonia trips and the Okavango Delta Fly-In Safari (UUAO). Excluded Gorilla Treks: Pre-purchased permits are required to secure the trek to see the Gorillas. Excluded trips are: YXOG, YXOCC, UXODC, YXOEC, YXOIC, YXOGC, YXOFC, UBODC, YGSU, YGSGC, YGAR, YGAG, YGAU, UBODC. Excluded Inca Trail trips - Pre-purchased permits are required to secure the trek. Excluded trips are: GGBL, GGBNC, GGBPC, GGBTC, GGBWC, GGBZC, GGCLC, GGCRC, GGHC-O, GGKIC, GGKY, GGOA, GGSA, GGSAC, GGSEC, GGSFC, GGSQ, GGSTC, GGSUC, GGTA, GGTBC, GGXT, GGXTC, GGYP, GGYM, GGYBC, GGYQC, GGYA, GGYC, GGYDC, GGYE, GGYEC, GGYCC. Excluded Select Patagonia trips - Internal flights are pre-purchased to secure the trip: Excluded trips are: GPTV, GPTU, GGCB, GGSJ. Full payment is required at least 56 days prior to travel and 90 days prior to travel for Adventure Cruise departures. If booking and traveling with less than 56 days to go until departure, full payment is needed at the time of booking. If the customer wishes to cancel and rebook or to change dates or tours outside the promotional period, they will be required to pay the full deposit towards the new trip. The offer can be applied to new bookings only. Under no circumstances will the offer be applied to existing bookings. There will be no extensions to the booking, travel or payment periods. The offer applies to the tour price only and cannot be used in conjunction with any other offer or discount. Prices, itineraries and inclusions are subject to change without notice. The trip is subject to availability and confirmation by Intrepid Travel at time of booking.

×

$1,495

Get Our Price
Get Quote

From

Sat,

Jun 12, 2021

To

Sat,

Jun 19, 2021
Deals

Promotions For This Departure

Current Promotions

Call or submit a quote for award-winning value and service!

$1 Deposit on Trips

Mention Promo Code: PT6767

$1 Deposit on Trips

Promotion Details

We get it - travel's a big decision. To make it a little easier, Intrepid has lowered their deposits to just $1. Put $1 down now to save a spot on your dream trip before it sells out, then pay the rest later. Plus as always receive our AffordableTours.com 5% extra savings. But hurry, you only have until January 30 to book with a $1 Deposit. Not all dates or itineraries will qualify, please contact your travel consultant for applicable vacations.

Must Book By Thu, Jan 30, 2020

View Promotion Terms & Conditions ›

The offer of $1 deposits to secure an Intrepid Travel small group adventure applies to bookings made January 13 at 12:00am EST - January 30, 2020 at 11:59pm EST and is valid on trips departing February 15 December 31, 2020. The $1 deposit offer is ONLY available to customers booking in the following currencies: USD and CAD. The $1 deposit can be paid towards any Intrepid Travel small group adventure with the following exclusions: Polar trips - includes all itineraries in the Arctic and Antarctic, Tailor-Made Experiences, Inca trail and Gorilla permit trips, Expedition style trips, Adventure Cruises operated by Variety, selected Patagonia trips and the Okavango Delta Fly-In Safari (UUAO). Excluded Gorilla Treks: Pre-purchased permits are required to secure the trek to see the Gorillas. Excluded trips are: YXOG, YXOCC, UXODC, YXOEC, YXOIC, YXOGC, YXOFC, UBODC, YGSU, YGSGC, YGAR, YGAG, YGAU, UBODC. Excluded Inca Trail trips - Pre-purchased permits are required to secure the trek. Excluded trips are: GGBL, GGBNC, GGBPC, GGBTC, GGBWC, GGBZC, GGCLC, GGCRC, GGHC-O, GGKIC, GGKY, GGOA, GGSA, GGSAC, GGSEC, GGSFC, GGSQ, GGSTC, GGSUC, GGTA, GGTBC, GGXT, GGXTC, GGYP, GGYM, GGYBC, GGYQC, GGYA, GGYC, GGYDC, GGYE, GGYEC, GGYCC. Excluded Select Patagonia trips - Internal flights are pre-purchased to secure the trip: Excluded trips are: GPTV, GPTU, GGCB, GGSJ. Full payment is required at least 56 days prior to travel and 90 days prior to travel for Adventure Cruise departures. If booking and traveling with less than 56 days to go until departure, full payment is needed at the time of booking. If the customer wishes to cancel and rebook or to change dates or tours outside the promotional period, they will be required to pay the full deposit towards the new trip. The offer can be applied to new bookings only. Under no circumstances will the offer be applied to existing bookings. There will be no extensions to the booking, travel or payment periods. The offer applies to the tour price only and cannot be used in conjunction with any other offer or discount. Prices, itineraries and inclusions are subject to change without notice. The trip is subject to availability and confirmation by Intrepid Travel at time of booking.

×

$1,495

Get Our Price
Get Quote

From

Sun,

Jun 13, 2021

To

Sun,

Jun 20, 2021
Deals

Promotions For This Departure

Current Promotions

Call or submit a quote for award-winning value and service!

$1 Deposit on Trips

Mention Promo Code: PT6767

$1 Deposit on Trips

Promotion Details

We get it - travel's a big decision. To make it a little easier, Intrepid has lowered their deposits to just $1. Put $1 down now to save a spot on your dream trip before it sells out, then pay the rest later. Plus as always receive our AffordableTours.com 5% extra savings. But hurry, you only have until January 30 to book with a $1 Deposit. Not all dates or itineraries will qualify, please contact your travel consultant for applicable vacations.

Must Book By Thu, Jan 30, 2020

View Promotion Terms & Conditions ›

The offer of $1 deposits to secure an Intrepid Travel small group adventure applies to bookings made January 13 at 12:00am EST - January 30, 2020 at 11:59pm EST and is valid on trips departing February 15 December 31, 2020. The $1 deposit offer is ONLY available to customers booking in the following currencies: USD and CAD. The $1 deposit can be paid towards any Intrepid Travel small group adventure with the following exclusions: Polar trips - includes all itineraries in the Arctic and Antarctic, Tailor-Made Experiences, Inca trail and Gorilla permit trips, Expedition style trips, Adventure Cruises operated by Variety, selected Patagonia trips and the Okavango Delta Fly-In Safari (UUAO). Excluded Gorilla Treks: Pre-purchased permits are required to secure the trek to see the Gorillas. Excluded trips are: YXOG, YXOCC, UXODC, YXOEC, YXOIC, YXOGC, YXOFC, UBODC, YGSU, YGSGC, YGAR, YGAG, YGAU, UBODC. Excluded Inca Trail trips - Pre-purchased permits are required to secure the trek. Excluded trips are: GGBL, GGBNC, GGBPC, GGBTC, GGBWC, GGBZC, GGCLC, GGCRC, GGHC-O, GGKIC, GGKY, GGOA, GGSA, GGSAC, GGSEC, GGSFC, GGSQ, GGSTC, GGSUC, GGTA, GGTBC, GGXT, GGXTC, GGYP, GGYM, GGYBC, GGYQC, GGYA, GGYC, GGYDC, GGYE, GGYEC, GGYCC. Excluded Select Patagonia trips - Internal flights are pre-purchased to secure the trip: Excluded trips are: GPTV, GPTU, GGCB, GGSJ. Full payment is required at least 56 days prior to travel and 90 days prior to travel for Adventure Cruise departures. If booking and traveling with less than 56 days to go until departure, full payment is needed at the time of booking. If the customer wishes to cancel and rebook or to change dates or tours outside the promotional period, they will be required to pay the full deposit towards the new trip. The offer can be applied to new bookings only. Under no circumstances will the offer be applied to existing bookings. There will be no extensions to the booking, travel or payment periods. The offer applies to the tour price only and cannot be used in conjunction with any other offer or discount. Prices, itineraries and inclusions are subject to change without notice. The trip is subject to availability and confirmation by Intrepid Travel at time of booking.

×

$1,495

Get Our Price
Get Quote

From

Wed,

Jun 16, 2021

To

Wed,

Jun 23, 2021
Deals

Promotions For This Departure

Current Promotions

Call or submit a quote for award-winning value and service!

$1 Deposit on Trips

Mention Promo Code: PT6767

$1 Deposit on Trips

Promotion Details

We get it - travel's a big decision. To make it a little easier, Intrepid has lowered their deposits to just $1. Put $1 down now to save a spot on your dream trip before it sells out, then pay the rest later. Plus as always receive our AffordableTours.com 5% extra savings. But hurry, you only have until January 30 to book with a $1 Deposit. Not all dates or itineraries will qualify, please contact your travel consultant for applicable vacations.

Must Book By Thu, Jan 30, 2020

View Promotion Terms & Conditions ›

The offer of $1 deposits to secure an Intrepid Travel small group adventure applies to bookings made January 13 at 12:00am EST - January 30, 2020 at 11:59pm EST and is valid on trips departing February 15 December 31, 2020. The $1 deposit offer is ONLY available to customers booking in the following currencies: USD and CAD. The $1 deposit can be paid towards any Intrepid Travel small group adventure with the following exclusions: Polar trips - includes all itineraries in the Arctic and Antarctic, Tailor-Made Experiences, Inca trail and Gorilla permit trips, Expedition style trips, Adventure Cruises operated by Variety, selected Patagonia trips and the Okavango Delta Fly-In Safari (UUAO). Excluded Gorilla Treks: Pre-purchased permits are required to secure the trek to see the Gorillas. Excluded trips are: YXOG, YXOCC, UXODC, YXOEC, YXOIC, YXOGC, YXOFC, UBODC, YGSU, YGSGC, YGAR, YGAG, YGAU, UBODC. Excluded Inca Trail trips - Pre-purchased permits are required to secure the trek. Excluded trips are: GGBL, GGBNC, GGBPC, GGBTC, GGBWC, GGBZC, GGCLC, GGCRC, GGHC-O, GGKIC, GGKY, GGOA, GGSA, GGSAC, GGSEC, GGSFC, GGSQ, GGSTC, GGSUC, GGTA, GGTBC, GGXT, GGXTC, GGYP, GGYM, GGYBC, GGYQC, GGYA, GGYC, GGYDC, GGYE, GGYEC, GGYCC. Excluded Select Patagonia trips - Internal flights are pre-purchased to secure the trip: Excluded trips are: GPTV, GPTU, GGCB, GGSJ. Full payment is required at least 56 days prior to travel and 90 days prior to travel for Adventure Cruise departures. If booking and traveling with less than 56 days to go until departure, full payment is needed at the time of booking. If the customer wishes to cancel and rebook or to change dates or tours outside the promotional period, they will be required to pay the full deposit towards the new trip. The offer can be applied to new bookings only. Under no circumstances will the offer be applied to existing bookings. There will be no extensions to the booking, travel or payment periods. The offer applies to the tour price only and cannot be used in conjunction with any other offer or discount. Prices, itineraries and inclusions are subject to change without notice. The trip is subject to availability and confirmation by Intrepid Travel at time of booking.

×

$1,495

Get Our Price
Get Quote

From

Sat,

Jun 19, 2021

To

Sat,

Jun 26, 2021
Deals

Promotions For This Departure

Current Promotions

Call or submit a quote for award-winning value and service!

$1 Deposit on Trips

Mention Promo Code: PT6767

$1 Deposit on Trips

Promotion Details

We get it - travel's a big decision. To make it a little easier, Intrepid has lowered their deposits to just $1. Put $1 down now to save a spot on your dream trip before it sells out, then pay the rest later. Plus as always receive our AffordableTours.com 5% extra savings. But hurry, you only have until January 30 to book with a $1 Deposit. Not all dates or itineraries will qualify, please contact your travel consultant for applicable vacations.

Must Book By Thu, Jan 30, 2020

View Promotion Terms & Conditions ›

The offer of $1 deposits to secure an Intrepid Travel small group adventure applies to bookings made January 13 at 12:00am EST - January 30, 2020 at 11:59pm EST and is valid on trips departing February 15 December 31, 2020. The $1 deposit offer is ONLY available to customers booking in the following currencies: USD and CAD. The $1 deposit can be paid towards any Intrepid Travel small group adventure with the following exclusions: Polar trips - includes all itineraries in the Arctic and Antarctic, Tailor-Made Experiences, Inca trail and Gorilla permit trips, Expedition style trips, Adventure Cruises operated by Variety, selected Patagonia trips and the Okavango Delta Fly-In Safari (UUAO). Excluded Gorilla Treks: Pre-purchased permits are required to secure the trek to see the Gorillas. Excluded trips are: YXOG, YXOCC, UXODC, YXOEC, YXOIC, YXOGC, YXOFC, UBODC, YGSU, YGSGC, YGAR, YGAG, YGAU, UBODC. Excluded Inca Trail trips - Pre-purchased permits are required to secure the trek. Excluded trips are: GGBL, GGBNC, GGBPC, GGBTC, GGBWC, GGBZC, GGCLC, GGCRC, GGHC-O, GGKIC, GGKY, GGOA, GGSA, GGSAC, GGSEC, GGSFC, GGSQ, GGSTC, GGSUC, GGTA, GGTBC, GGXT, GGXTC, GGYP, GGYM, GGYBC, GGYQC, GGYA, GGYC, GGYDC, GGYE, GGYEC, GGYCC. Excluded Select Patagonia trips - Internal flights are pre-purchased to secure the trip: Excluded trips are: GPTV, GPTU, GGCB, GGSJ. Full payment is required at least 56 days prior to travel and 90 days prior to travel for Adventure Cruise departures. If booking and traveling with less than 56 days to go until departure, full payment is needed at the time of booking. If the customer wishes to cancel and rebook or to change dates or tours outside the promotional period, they will be required to pay the full deposit towards the new trip. The offer can be applied to new bookings only. Under no circumstances will the offer be applied to existing bookings. There will be no extensions to the booking, travel or payment periods. The offer applies to the tour price only and cannot be used in conjunction with any other offer or discount. Prices, itineraries and inclusions are subject to change without notice. The trip is subject to availability and confirmation by Intrepid Travel at time of booking.

×

$1,495

Get Our Price
Get Quote

From

Sun,

Jun 20, 2021

To

Sun,

Jun 27, 2021
Deals

Promotions For This Departure

Current Promotions

Call or submit a quote for award-winning value and service!

$1 Deposit on Trips

Mention Promo Code: PT6767

$1 Deposit on Trips

Promotion Details

We get it - travel's a big decision. To make it a little easier, Intrepid has lowered their deposits to just $1. Put $1 down now to save a spot on your dream trip before it sells out, then pay the rest later. Plus as always receive our AffordableTours.com 5% extra savings. But hurry, you only have until January 30 to book with a $1 Deposit. Not all dates or itineraries will qualify, please contact your travel consultant for applicable vacations.

Must Book By Thu, Jan 30, 2020

View Promotion Terms & Conditions ›

The offer of $1 deposits to secure an Intrepid Travel small group adventure applies to bookings made January 13 at 12:00am EST - January 30, 2020 at 11:59pm EST and is valid on trips departing February 15 December 31, 2020. The $1 deposit offer is ONLY available to customers booking in the following currencies: USD and CAD. The $1 deposit can be paid towards any Intrepid Travel small group adventure with the following exclusions: Polar trips - includes all itineraries in the Arctic and Antarctic, Tailor-Made Experiences, Inca trail and Gorilla permit trips, Expedition style trips, Adventure Cruises operated by Variety, selected Patagonia trips and the Okavango Delta Fly-In Safari (UUAO). Excluded Gorilla Treks: Pre-purchased permits are required to secure the trek to see the Gorillas. Excluded trips are: YXOG, YXOCC, UXODC, YXOEC, YXOIC, YXOGC, YXOFC, UBODC, YGSU, YGSGC, YGAR, YGAG, YGAU, UBODC. Excluded Inca Trail trips - Pre-purchased permits are required to secure the trek. Excluded trips are: GGBL, GGBNC, GGBPC, GGBTC, GGBWC, GGBZC, GGCLC, GGCRC, GGHC-O, GGKIC, GGKY, GGOA, GGSA, GGSAC, GGSEC, GGSFC, GGSQ, GGSTC, GGSUC, GGTA, GGTBC, GGXT, GGXTC, GGYP, GGYM, GGYBC, GGYQC, GGYA, GGYC, GGYDC, GGYE, GGYEC, GGYCC. Excluded Select Patagonia trips - Internal flights are pre-purchased to secure the trip: Excluded trips are: GPTV, GPTU, GGCB, GGSJ. Full payment is required at least 56 days prior to travel and 90 days prior to travel for Adventure Cruise departures. If booking and traveling with less than 56 days to go until departure, full payment is needed at the time of booking. If the customer wishes to cancel and rebook or to change dates or tours outside the promotional period, they will be required to pay the full deposit towards the new trip. The offer can be applied to new bookings only. Under no circumstances will the offer be applied to existing bookings. There will be no extensions to the booking, travel or payment periods. The offer applies to the tour price only and cannot be used in conjunction with any other offer or discount. Prices, itineraries and inclusions are subject to change without notice. The trip is subject to availability and confirmation by Intrepid Travel at time of booking.

×

$1,495

Get Our Price
Get Quote

From

Wed,

Jun 23, 2021

To

Wed,

Jun 30, 2021
Deals

Promotions For This Departure

Current Promotions

Call or submit a quote for award-winning value and service!

$1 Deposit on Trips

Mention Promo Code: PT6767

$1 Deposit on Trips

Promotion Details

We get it - travel's a big decision. To make it a little easier, Intrepid has lowered their deposits to just $1. Put $1 down now to save a spot on your dream trip before it sells out, then pay the rest later. Plus as always receive our AffordableTours.com 5% extra savings. But hurry, you only have until January 30 to book with a $1 Deposit. Not all dates or itineraries will qualify, please contact your travel consultant for applicable vacations.

Must Book By Thu, Jan 30, 2020

View Promotion Terms & Conditions ›

The offer of $1 deposits to secure an Intrepid Travel small group adventure applies to bookings made January 13 at 12:00am EST - January 30, 2020 at 11:59pm EST and is valid on trips departing February 15 December 31, 2020. The $1 deposit offer is ONLY available to customers booking in the following currencies: USD and CAD. The $1 deposit can be paid towards any Intrepid Travel small group adventure with the following exclusions: Polar trips - includes all itineraries in the Arctic and Antarctic, Tailor-Made Experiences, Inca trail and Gorilla permit trips, Expedition style trips, Adventure Cruises operated by Variety, selected Patagonia trips and the Okavango Delta Fly-In Safari (UUAO). Excluded Gorilla Treks: Pre-purchased permits are required to secure the trek to see the Gorillas. Excluded trips are: YXOG, YXOCC, UXODC, YXOEC, YXOIC, YXOGC, YXOFC, UBODC, YGSU, YGSGC, YGAR, YGAG, YGAU, UBODC. Excluded Inca Trail trips - Pre-purchased permits are required to secure the trek. Excluded trips are: GGBL, GGBNC, GGBPC, GGBTC, GGBWC, GGBZC, GGCLC, GGCRC, GGHC-O, GGKIC, GGKY, GGOA, GGSA, GGSAC, GGSEC, GGSFC, GGSQ, GGSTC, GGSUC, GGTA, GGTBC, GGXT, GGXTC, GGYP, GGYM, GGYBC, GGYQC, GGYA, GGYC, GGYDC, GGYE, GGYEC, GGYCC. Excluded Select Patagonia trips - Internal flights are pre-purchased to secure the trip: Excluded trips are: GPTV, GPTU, GGCB, GGSJ. Full payment is required at least 56 days prior to travel and 90 days prior to travel for Adventure Cruise departures. If booking and traveling with less than 56 days to go until departure, full payment is needed at the time of booking. If the customer wishes to cancel and rebook or to change dates or tours outside the promotional period, they will be required to pay the full deposit towards the new trip. The offer can be applied to new bookings only. Under no circumstances will the offer be applied to existing bookings. There will be no extensions to the booking, travel or payment periods. The offer applies to the tour price only and cannot be used in conjunction with any other offer or discount. Prices, itineraries and inclusions are subject to change without notice. The trip is subject to availability and confirmation by Intrepid Travel at time of booking.

×

$1,495

Get Our Price
Get Quote

From

Wed,

Jun 30, 2021

To

Wed,

Jul 07, 2021
Deals

Promotions For This Departure

Current Promotions

Call or submit a quote for award-winning value and service!

$1 Deposit on Trips

Mention Promo Code: PT6767

$1 Deposit on Trips

Promotion Details

We get it - travel's a big decision. To make it a little easier, Intrepid has lowered their deposits to just $1. Put $1 down now to save a spot on your dream trip before it sells out, then pay the rest later. Plus as always receive our AffordableTours.com 5% extra savings. But hurry, you only have until January 30 to book with a $1 Deposit. Not all dates or itineraries will qualify, please contact your travel consultant for applicable vacations.

Must Book By Thu, Jan 30, 2020

View Promotion Terms & Conditions ›

The offer of $1 deposits to secure an Intrepid Travel small group adventure applies to bookings made January 13 at 12:00am EST - January 30, 2020 at 11:59pm EST and is valid on trips departing February 15 December 31, 2020. The $1 deposit offer is ONLY available to customers booking in the following currencies: USD and CAD. The $1 deposit can be paid towards any Intrepid Travel small group adventure with the following exclusions: Polar trips - includes all itineraries in the Arctic and Antarctic, Tailor-Made Experiences, Inca trail and Gorilla permit trips, Expedition style trips, Adventure Cruises operated by Variety, selected Patagonia trips and the Okavango Delta Fly-In Safari (UUAO). Excluded Gorilla Treks: Pre-purchased permits are required to secure the trek to see the Gorillas. Excluded trips are: YXOG, YXOCC, UXODC, YXOEC, YXOIC, YXOGC, YXOFC, UBODC, YGSU, YGSGC, YGAR, YGAG, YGAU, UBODC. Excluded Inca Trail trips - Pre-purchased permits are required to secure the trek. Excluded trips are: GGBL, GGBNC, GGBPC, GGBTC, GGBWC, GGBZC, GGCLC, GGCRC, GGHC-O, GGKIC, GGKY, GGOA, GGSA, GGSAC, GGSEC, GGSFC, GGSQ, GGSTC, GGSUC, GGTA, GGTBC, GGXT, GGXTC, GGYP, GGYM, GGYBC, GGYQC, GGYA, GGYC, GGYDC, GGYE, GGYEC, GGYCC. Excluded Select Patagonia trips - Internal flights are pre-purchased to secure the trip: Excluded trips are: GPTV, GPTU, GGCB, GGSJ. Full payment is required at least 56 days prior to travel and 90 days prior to travel for Adventure Cruise departures. If booking and traveling with less than 56 days to go until departure, full payment is needed at the time of booking. If the customer wishes to cancel and rebook or to change dates or tours outside the promotional period, they will be required to pay the full deposit towards the new trip. The offer can be applied to new bookings only. Under no circumstances will the offer be applied to existing bookings. There will be no extensions to the booking, travel or payment periods. The offer applies to the tour price only and cannot be used in conjunction with any other offer or discount. Prices, itineraries and inclusions are subject to change without notice. The trip is subject to availability and confirmation by Intrepid Travel at time of booking.

×

$1,495

Get Our Price
Get Quote

From

Sat,

Jul 03, 2021

To

Sat,

Jul 10, 2021
Deals

Promotions For This Departure

Current Promotions

Call or submit a quote for award-winning value and service!

$1 Deposit on Trips

Mention Promo Code: PT6767

$1 Deposit on Trips

Promotion Details

We get it - travel's a big decision. To make it a little easier, Intrepid has lowered their deposits to just $1. Put $1 down now to save a spot on your dream trip before it sells out, then pay the rest later. Plus as always receive our AffordableTours.com 5% extra savings. But hurry, you only have until January 30 to book with a $1 Deposit. Not all dates or itineraries will qualify, please contact your travel consultant for applicable vacations.

Must Book By Thu, Jan 30, 2020

View Promotion Terms & Conditions ›

The offer of $1 deposits to secure an Intrepid Travel small group adventure applies to bookings made January 13 at 12:00am EST - January 30, 2020 at 11:59pm EST and is valid on trips departing February 15 December 31, 2020. The $1 deposit offer is ONLY available to customers booking in the following currencies: USD and CAD. The $1 deposit can be paid towards any Intrepid Travel small group adventure with the following exclusions: Polar trips - includes all itineraries in the Arctic and Antarctic, Tailor-Made Experiences, Inca trail and Gorilla permit trips, Expedition style trips, Adventure Cruises operated by Variety, selected Patagonia trips and the Okavango Delta Fly-In Safari (UUAO). Excluded Gorilla Treks: Pre-purchased permits are required to secure the trek to see the Gorillas. Excluded trips are: YXOG, YXOCC, UXODC, YXOEC, YXOIC, YXOGC, YXOFC, UBODC, YGSU, YGSGC, YGAR, YGAG, YGAU, UBODC. Excluded Inca Trail trips - Pre-purchased permits are required to secure the trek. Excluded trips are: GGBL, GGBNC, GGBPC, GGBTC, GGBWC, GGBZC, GGCLC, GGCRC, GGHC-O, GGKIC, GGKY, GGOA, GGSA, GGSAC, GGSEC, GGSFC, GGSQ, GGSTC, GGSUC, GGTA, GGTBC, GGXT, GGXTC, GGYP, GGYM, GGYBC, GGYQC, GGYA, GGYC, GGYDC, GGYE, GGYEC, GGYCC. Excluded Select Patagonia trips - Internal flights are pre-purchased to secure the trip: Excluded trips are: GPTV, GPTU, GGCB, GGSJ. Full payment is required at least 56 days prior to travel and 90 days prior to travel for Adventure Cruise departures. If booking and traveling with less than 56 days to go until departure, full payment is needed at the time of booking. If the customer wishes to cancel and rebook or to change dates or tours outside the promotional period, they will be required to pay the full deposit towards the new trip. The offer can be applied to new bookings only. Under no circumstances will the offer be applied to existing bookings. There will be no extensions to the booking, travel or payment periods. The offer applies to the tour price only and cannot be used in conjunction with any other offer or discount. Prices, itineraries and inclusions are subject to change without notice. The trip is subject to availability and confirmation by Intrepid Travel at time of booking.

×

$1,495

Get Our Price
Get Quote

From

Wed,

Jul 07, 2021

To

Wed,

Jul 14, 2021
Deals

Promotions For This Departure

Current Promotions

Call or submit a quote for award-winning value and service!

$1 Deposit on Trips

Mention Promo Code: PT6767

$1 Deposit on Trips

Promotion Details

We get it - travel's a big decision. To make it a little easier, Intrepid has lowered their deposits to just $1. Put $1 down now to save a spot on your dream trip before it sells out, then pay the rest later. Plus as always receive our AffordableTours.com 5% extra savings. But hurry, you only have until January 30 to book with a $1 Deposit. Not all dates or itineraries will qualify, please contact your travel consultant for applicable vacations.

Must Book By Thu, Jan 30, 2020

View Promotion Terms & Conditions ›

The offer of $1 deposits to secure an Intrepid Travel small group adventure applies to bookings made January 13 at 12:00am EST - January 30, 2020 at 11:59pm EST and is valid on trips departing February 15 December 31, 2020. The $1 deposit offer is ONLY available to customers booking in the following currencies: USD and CAD. The $1 deposit can be paid towards any Intrepid Travel small group adventure with the following exclusions: Polar trips - includes all itineraries in the Arctic and Antarctic, Tailor-Made Experiences, Inca trail and Gorilla permit trips, Expedition style trips, Adventure Cruises operated by Variety, selected Patagonia trips and the Okavango Delta Fly-In Safari (UUAO). Excluded Gorilla Treks: Pre-purchased permits are required to secure the trek to see the Gorillas. Excluded trips are: YXOG, YXOCC, UXODC, YXOEC, YXOIC, YXOGC, YXOFC, UBODC, YGSU, YGSGC, YGAR, YGAG, YGAU, UBODC. Excluded Inca Trail trips - Pre-purchased permits are required to secure the trek. Excluded trips are: GGBL, GGBNC, GGBPC, GGBTC, GGBWC, GGBZC, GGCLC, GGCRC, GGHC-O, GGKIC, GGKY, GGOA, GGSA, GGSAC, GGSEC, GGSFC, GGSQ, GGSTC, GGSUC, GGTA, GGTBC, GGXT, GGXTC, GGYP, GGYM, GGYBC, GGYQC, GGYA, GGYC, GGYDC, GGYE, GGYEC, GGYCC. Excluded Select Patagonia trips - Internal flights are pre-purchased to secure the trip: Excluded trips are: GPTV, GPTU, GGCB, GGSJ. Full payment is required at least 56 days prior to travel and 90 days prior to travel for Adventure Cruise departures. If booking and traveling with less than 56 days to go until departure, full payment is needed at the time of booking. If the customer wishes to cancel and rebook or to change dates or tours outside the promotional period, they will be required to pay the full deposit towards the new trip. The offer can be applied to new bookings only. Under no circumstances will the offer be applied to existing bookings. There will be no extensions to the booking, travel or payment periods. The offer applies to the tour price only and cannot be used in conjunction with any other offer or discount. Prices, itineraries and inclusions are subject to change without notice. The trip is subject to availability and confirmation by Intrepid Travel at time of booking.

×

$1,495

Get Our Price
Get Quote

From

Sat,

Jul 10, 2021

To

Sat,

Jul 17, 2021
Deals

Promotions For This Departure

Current Promotions

Call or submit a quote for award-winning value and service!

$1 Deposit on Trips

Mention Promo Code: PT6767

$1 Deposit on Trips

Promotion Details

We get it - travel's a big decision. To make it a little easier, Intrepid has lowered their deposits to just $1. Put $1 down now to save a spot on your dream trip before it sells out, then pay the rest later. Plus as always receive our AffordableTours.com 5% extra savings. But hurry, you only have until January 30 to book with a $1 Deposit. Not all dates or itineraries will qualify, please contact your travel consultant for applicable vacations.

Must Book By Thu, Jan 30, 2020

View Promotion Terms & Conditions ›

The offer of $1 deposits to secure an Intrepid Travel small group adventure applies to bookings made January 13 at 12:00am EST - January 30, 2020 at 11:59pm EST and is valid on trips departing February 15 December 31, 2020. The $1 deposit offer is ONLY available to customers booking in the following currencies: USD and CAD. The $1 deposit can be paid towards any Intrepid Travel small group adventure with the following exclusions: Polar trips - includes all itineraries in the Arctic and Antarctic, Tailor-Made Experiences, Inca trail and Gorilla permit trips, Expedition style trips, Adventure Cruises operated by Variety, selected Patagonia trips and the Okavango Delta Fly-In Safari (UUAO). Excluded Gorilla Treks: Pre-purchased permits are required to secure the trek to see the Gorillas. Excluded trips are: YXOG, YXOCC, UXODC, YXOEC, YXOIC, YXOGC, YXOFC, UBODC, YGSU, YGSGC, YGAR, YGAG, YGAU, UBODC. Excluded Inca Trail trips - Pre-purchased permits are required to secure the trek. Excluded trips are: GGBL, GGBNC, GGBPC, GGBTC, GGBWC, GGBZC, GGCLC, GGCRC, GGHC-O, GGKIC, GGKY, GGOA, GGSA, GGSAC, GGSEC, GGSFC, GGSQ, GGSTC, GGSUC, GGTA, GGTBC, GGXT, GGXTC, GGYP, GGYM, GGYBC, GGYQC, GGYA, GGYC, GGYDC, GGYE, GGYEC, GGYCC. Excluded Select Patagonia trips - Internal flights are pre-purchased to secure the trip: Excluded trips are: GPTV, GPTU, GGCB, GGSJ. Full payment is required at least 56 days prior to travel and 90 days prior to travel for Adventure Cruise departures. If booking and traveling with less than 56 days to go until departure, full payment is needed at the time of booking. If the customer wishes to cancel and rebook or to change dates or tours outside the promotional period, they will be required to pay the full deposit towards the new trip. The offer can be applied to new bookings only. Under no circumstances will the offer be applied to existing bookings. There will be no extensions to the booking, travel or payment periods. The offer applies to the tour price only and cannot be used in conjunction with any other offer or discount. Prices, itineraries and inclusions are subject to change without notice. The trip is subject to availability and confirmation by Intrepid Travel at time of booking.

×

$1,495

Get Our Price
Get Quote

From

Wed,

Jul 14, 2021

To

Wed,

Jul 21, 2021
Deals

Promotions For This Departure

Current Promotions

Call or submit a quote for award-winning value and service!

$1 Deposit on Trips

Mention Promo Code: PT6767

$1 Deposit on Trips

Promotion Details

We get it - travel's a big decision. To make it a little easier, Intrepid has lowered their deposits to just $1. Put $1 down now to save a spot on your dream trip before it sells out, then pay the rest later. Plus as always receive our AffordableTours.com 5% extra savings. But hurry, you only have until January 30 to book with a $1 Deposit. Not all dates or itineraries will qualify, please contact your travel consultant for applicable vacations.

Must Book By Thu, Jan 30, 2020

View Promotion Terms & Conditions ›

The offer of $1 deposits to secure an Intrepid Travel small group adventure applies to bookings made January 13 at 12:00am EST - January 30, 2020 at 11:59pm EST and is valid on trips departing February 15 December 31, 2020. The $1 deposit offer is ONLY available to customers booking in the following currencies: USD and CAD. The $1 deposit can be paid towards any Intrepid Travel small group adventure with the following exclusions: Polar trips - includes all itineraries in the Arctic and Antarctic, Tailor-Made Experiences, Inca trail and Gorilla permit trips, Expedition style trips, Adventure Cruises operated by Variety, selected Patagonia trips and the Okavango Delta Fly-In Safari (UUAO). Excluded Gorilla Treks: Pre-purchased permits are required to secure the trek to see the Gorillas. Excluded trips are: YXOG, YXOCC, UXODC, YXOEC, YXOIC, YXOGC, YXOFC, UBODC, YGSU, YGSGC, YGAR, YGAG, YGAU, UBODC. Excluded Inca Trail trips - Pre-purchased permits are required to secure the trek. Excluded trips are: GGBL, GGBNC, GGBPC, GGBTC, GGBWC, GGBZC, GGCLC, GGCRC, GGHC-O, GGKIC, GGKY, GGOA, GGSA, GGSAC, GGSEC, GGSFC, GGSQ, GGSTC, GGSUC, GGTA, GGTBC, GGXT, GGXTC, GGYP, GGYM, GGYBC, GGYQC, GGYA, GGYC, GGYDC, GGYE, GGYEC, GGYCC. Excluded Select Patagonia trips - Internal flights are pre-purchased to secure the trip: Excluded trips are: GPTV, GPTU, GGCB, GGSJ. Full payment is required at least 56 days prior to travel and 90 days prior to travel for Adventure Cruise departures. If booking and traveling with less than 56 days to go until departure, full payment is needed at the time of booking. If the customer wishes to cancel and rebook or to change dates or tours outside the promotional period, they will be required to pay the full deposit towards the new trip. The offer can be applied to new bookings only. Under no circumstances will the offer be applied to existing bookings. There will be no extensions to the booking, travel or payment periods. The offer applies to the tour price only and cannot be used in conjunction with any other offer or discount. Prices, itineraries and inclusions are subject to change without notice. The trip is subject to availability and confirmation by Intrepid Travel at time of booking.

×

$1,495

Get Our Price
Get Quote

From

Wed,

Jul 21, 2021

To

Wed,

Jul 28, 2021
Deals

Promotions For This Departure

Current Promotions

Call or submit a quote for award-winning value and service!

$1 Deposit on Trips

Mention Promo Code: PT6767

$1 Deposit on Trips

Promotion Details

We get it - travel's a big decision. To make it a little easier, Intrepid has lowered their deposits to just $1. Put $1 down now to save a spot on your dream trip before it sells out, then pay the rest later. Plus as always receive our AffordableTours.com 5% extra savings. But hurry, you only have until January 30 to book with a $1 Deposit. Not all dates or itineraries will qualify, please contact your travel consultant for applicable vacations.

Must Book By Thu, Jan 30, 2020

View Promotion Terms & Conditions ›

The offer of $1 deposits to secure an Intrepid Travel small group adventure applies to bookings made January 13 at 12:00am EST - January 30, 2020 at 11:59pm EST and is valid on trips departing February 15 December 31, 2020. The $1 deposit offer is ONLY available to customers booking in the following currencies: USD and CAD. The $1 deposit can be paid towards any Intrepid Travel small group adventure with the following exclusions: Polar trips - includes all itineraries in the Arctic and Antarctic, Tailor-Made Experiences, Inca trail and Gorilla permit trips, Expedition style trips, Adventure Cruises operated by Variety, selected Patagonia trips and the Okavango Delta Fly-In Safari (UUAO). Excluded Gorilla Treks: Pre-purchased permits are required to secure the trek to see the Gorillas. Excluded trips are: YXOG, YXOCC, UXODC, YXOEC, YXOIC, YXOGC, YXOFC, UBODC, YGSU, YGSGC, YGAR, YGAG, YGAU, UBODC. Excluded Inca Trail trips - Pre-purchased permits are required to secure the trek. Excluded trips are: GGBL, GGBNC, GGBPC, GGBTC, GGBWC, GGBZC, GGCLC, GGCRC, GGHC-O, GGKIC, GGKY, GGOA, GGSA, GGSAC, GGSEC, GGSFC, GGSQ, GGSTC, GGSUC, GGTA, GGTBC, GGXT, GGXTC, GGYP, GGYM, GGYBC, GGYQC, GGYA, GGYC, GGYDC, GGYE, GGYEC, GGYCC. Excluded Select Patagonia trips - Internal flights are pre-purchased to secure the trip: Excluded trips are: GPTV, GPTU, GGCB, GGSJ. Full payment is required at least 56 days prior to travel and 90 days prior to travel for Adventure Cruise departures. If booking and traveling with less than 56 days to go until departure, full payment is needed at the time of booking. If the customer wishes to cancel and rebook or to change dates or tours outside the promotional period, they will be required to pay the full deposit towards the new trip. The offer can be applied to new bookings only. Under no circumstances will the offer be applied to existing bookings. There will be no extensions to the booking, travel or payment periods. The offer applies to the tour price only and cannot be used in conjunction with any other offer or discount. Prices, itineraries and inclusions are subject to change without notice. The trip is subject to availability and confirmation by Intrepid Travel at time of booking.

×

$1,495

Get Our Price
Get Quote

From

Sat,

Jul 24, 2021

To

Sat,

Jul 31, 2021
Deals

Promotions For This Departure

Current Promotions

Call or submit a quote for award-winning value and service!

$1 Deposit on Trips

Mention Promo Code: PT6767

$1 Deposit on Trips

Promotion Details

We get it - travel's a big decision. To make it a little easier, Intrepid has lowered their deposits to just $1. Put $1 down now to save a spot on your dream trip before it sells out, then pay the rest later. Plus as always receive our AffordableTours.com 5% extra savings. But hurry, you only have until January 30 to book with a $1 Deposit. Not all dates or itineraries will qualify, please contact your travel consultant for applicable vacations.

Must Book By Thu, Jan 30, 2020

View Promotion Terms & Conditions ›

The offer of $1 deposits to secure an Intrepid Travel small group adventure applies to bookings made January 13 at 12:00am EST - January 30, 2020 at 11:59pm EST and is valid on trips departing February 15 December 31, 2020. The $1 deposit offer is ONLY available to customers booking in the following currencies: USD and CAD. The $1 deposit can be paid towards any Intrepid Travel small group adventure with the following exclusions: Polar trips - includes all itineraries in the Arctic and Antarctic, Tailor-Made Experiences, Inca trail and Gorilla permit trips, Expedition style trips, Adventure Cruises operated by Variety, selected Patagonia trips and the Okavango Delta Fly-In Safari (UUAO). Excluded Gorilla Treks: Pre-purchased permits are required to secure the trek to see the Gorillas. Excluded trips are: YXOG, YXOCC, UXODC, YXOEC, YXOIC, YXOGC, YXOFC, UBODC, YGSU, YGSGC, YGAR, YGAG, YGAU, UBODC. Excluded Inca Trail trips - Pre-purchased permits are required to secure the trek. Excluded trips are: GGBL, GGBNC, GGBPC, GGBTC, GGBWC, GGBZC, GGCLC, GGCRC, GGHC-O, GGKIC, GGKY, GGOA, GGSA, GGSAC, GGSEC, GGSFC, GGSQ, GGSTC, GGSUC, GGTA, GGTBC, GGXT, GGXTC, GGYP, GGYM, GGYBC, GGYQC, GGYA, GGYC, GGYDC, GGYE, GGYEC, GGYCC. Excluded Select Patagonia trips - Internal flights are pre-purchased to secure the trip: Excluded trips are: GPTV, GPTU, GGCB, GGSJ. Full payment is required at least 56 days prior to travel and 90 days prior to travel for Adventure Cruise departures. If booking and traveling with less than 56 days to go until departure, full payment is needed at the time of booking. If the customer wishes to cancel and rebook or to change dates or tours outside the promotional period, they will be required to pay the full deposit towards the new trip. The offer can be applied to new bookings only. Under no circumstances will the offer be applied to existing bookings. There will be no extensions to the booking, travel or payment periods. The offer applies to the tour price only and cannot be used in conjunction with any other offer or discount. Prices, itineraries and inclusions are subject to change without notice. The trip is subject to availability and confirmation by Intrepid Travel at time of booking.

×

$1,495

Get Our Price
Get Quote

From

Wed,

Jul 28, 2021

To

Wed,

Aug 04, 2021
Deals

Promotions For This Departure

Current Promotions

Call or submit a quote for award-winning value and service!

$1 Deposit on Trips

Mention Promo Code: PT6767

$1 Deposit on Trips

Promotion Details

We get it - travel's a big decision. To make it a little easier, Intrepid has lowered their deposits to just $1. Put $1 down now to save a spot on your dream trip before it sells out, then pay the rest later. Plus as always receive our AffordableTours.com 5% extra savings. But hurry, you only have until January 30 to book with a $1 Deposit. Not all dates or itineraries will qualify, please contact your travel consultant for applicable vacations.

Must Book By Thu, Jan 30, 2020

View Promotion Terms & Conditions ›

The offer of $1 deposits to secure an Intrepid Travel small group adventure applies to bookings made January 13 at 12:00am EST - January 30, 2020 at 11:59pm EST and is valid on trips departing February 15 December 31, 2020. The $1 deposit offer is ONLY available to customers booking in the following currencies: USD and CAD. The $1 deposit can be paid towards any Intrepid Travel small group adventure with the following exclusions: Polar trips - includes all itineraries in the Arctic and Antarctic, Tailor-Made Experiences, Inca trail and Gorilla permit trips, Expedition style trips, Adventure Cruises operated by Variety, selected Patagonia trips and the Okavango Delta Fly-In Safari (UUAO). Excluded Gorilla Treks: Pre-purchased permits are required to secure the trek to see the Gorillas. Excluded trips are: YXOG, YXOCC, UXODC, YXOEC, YXOIC, YXOGC, YXOFC, UBODC, YGSU, YGSGC, YGAR, YGAG, YGAU, UBODC. Excluded Inca Trail trips - Pre-purchased permits are required to secure the trek. Excluded trips are: GGBL, GGBNC, GGBPC, GGBTC, GGBWC, GGBZC, GGCLC, GGCRC, GGHC-O, GGKIC, GGKY, GGOA, GGSA, GGSAC, GGSEC, GGSFC, GGSQ, GGSTC, GGSUC, GGTA, GGTBC, GGXT, GGXTC, GGYP, GGYM, GGYBC, GGYQC, GGYA, GGYC, GGYDC, GGYE, GGYEC, GGYCC. Excluded Select Patagonia trips - Internal flights are pre-purchased to secure the trip: Excluded trips are: GPTV, GPTU, GGCB, GGSJ. Full payment is required at least 56 days prior to travel and 90 days prior to travel for Adventure Cruise departures. If booking and traveling with less than 56 days to go until departure, full payment is needed at the time of booking. If the customer wishes to cancel and rebook or to change dates or tours outside the promotional period, they will be required to pay the full deposit towards the new trip. The offer can be applied to new bookings only. Under no circumstances will the offer be applied to existing bookings. There will be no extensions to the booking, travel or payment periods. The offer applies to the tour price only and cannot be used in conjunction with any other offer or discount. Prices, itineraries and inclusions are subject to change without notice. The trip is subject to availability and confirmation by Intrepid Travel at time of booking.

×

$1,495

Get Our Price
Get Quote

From

Sat,

Jul 31, 2021

To

Sat,

Aug 07, 2021
Deals

Promotions For This Departure

Current Promotions

Call or submit a quote for award-winning value and service!

$1 Deposit on Trips

Mention Promo Code: PT6767

$1 Deposit on Trips

Promotion Details

We get it - travel's a big decision. To make it a little easier, Intrepid has lowered their deposits to just $1. Put $1 down now to save a spot on your dream trip before it sells out, then pay the rest later. Plus as always receive our AffordableTours.com 5% extra savings. But hurry, you only have until January 30 to book with a $1 Deposit. Not all dates or itineraries will qualify, please contact your travel consultant for applicable vacations.

Must Book By Thu, Jan 30, 2020

View Promotion Terms & Conditions ›

The offer of $1 deposits to secure an Intrepid Travel small group adventure applies to bookings made January 13 at 12:00am EST - January 30, 2020 at 11:59pm EST and is valid on trips departing February 15 December 31, 2020. The $1 deposit offer is ONLY available to customers booking in the following currencies: USD and CAD. The $1 deposit can be paid towards any Intrepid Travel small group adventure with the following exclusions: Polar trips - includes all itineraries in the Arctic and Antarctic, Tailor-Made Experiences, Inca trail and Gorilla permit trips, Expedition style trips, Adventure Cruises operated by Variety, selected Patagonia trips and the Okavango Delta Fly-In Safari (UUAO). Excluded Gorilla Treks: Pre-purchased permits are required to secure the trek to see the Gorillas. Excluded trips are: YXOG, YXOCC, UXODC, YXOEC, YXOIC, YXOGC, YXOFC, UBODC, YGSU, YGSGC, YGAR, YGAG, YGAU, UBODC. Excluded Inca Trail trips - Pre-purchased permits are required to secure the trek. Excluded trips are: GGBL, GGBNC, GGBPC, GGBTC, GGBWC, GGBZC, GGCLC, GGCRC, GGHC-O, GGKIC, GGKY, GGOA, GGSA, GGSAC, GGSEC, GGSFC, GGSQ, GGSTC, GGSUC, GGTA, GGTBC, GGXT, GGXTC, GGYP, GGYM, GGYBC, GGYQC, GGYA, GGYC, GGYDC, GGYE, GGYEC, GGYCC. Excluded Select Patagonia trips - Internal flights are pre-purchased to secure the trip: Excluded trips are: GPTV, GPTU, GGCB, GGSJ. Full payment is required at least 56 days prior to travel and 90 days prior to travel for Adventure Cruise departures. If booking and traveling with less than 56 days to go until departure, full payment is needed at the time of booking. If the customer wishes to cancel and rebook or to change dates or tours outside the promotional period, they will be required to pay the full deposit towards the new trip. The offer can be applied to new bookings only. Under no circumstances will the offer be applied to existing bookings. There will be no extensions to the booking, travel or payment periods. The offer applies to the tour price only and cannot be used in conjunction with any other offer or discount. Prices, itineraries and inclusions are subject to change without notice. The trip is subject to availability and confirmation by Intrepid Travel at time of booking.

×

$1,495

Get Our Price
Get Quote

From

Wed,

Aug 04, 2021

To

Wed,

Aug 11, 2021
Deals

Promotions For This Departure

Current Promotions

Call or submit a quote for award-winning value and service!

$1 Deposit on Trips

Mention Promo Code: PT6767

$1 Deposit on Trips

Promotion Details

We get it - travel's a big decision. To make it a little easier, Intrepid has lowered their deposits to just $1. Put $1 down now to save a spot on your dream trip before it sells out, then pay the rest later. Plus as always receive our AffordableTours.com 5% extra savings. But hurry, you only have until January 30 to book with a $1 Deposit. Not all dates or itineraries will qualify, please contact your travel consultant for applicable vacations.

Must Book By Thu, Jan 30, 2020

View Promotion Terms & Conditions ›

The offer of $1 deposits to secure an Intrepid Travel small group adventure applies to bookings made January 13 at 12:00am EST - January 30, 2020 at 11:59pm EST and is valid on trips departing February 15 December 31, 2020. The $1 deposit offer is ONLY available to customers booking in the following currencies: USD and CAD. The $1 deposit can be paid towards any Intrepid Travel small group adventure with the following exclusions: Polar trips - includes all itineraries in the Arctic and Antarctic, Tailor-Made Experiences, Inca trail and Gorilla permit trips, Expedition style trips, Adventure Cruises operated by Variety, selected Patagonia trips and the Okavango Delta Fly-In Safari (UUAO). Excluded Gorilla Treks: Pre-purchased permits are required to secure the trek to see the Gorillas. Excluded trips are: YXOG, YXOCC, UXODC, YXOEC, YXOIC, YXOGC, YXOFC, UBODC, YGSU, YGSGC, YGAR, YGAG, YGAU, UBODC. Excluded Inca Trail trips - Pre-purchased permits are required to secure the trek. Excluded trips are: GGBL, GGBNC, GGBPC, GGBTC, GGBWC, GGBZC, GGCLC, GGCRC, GGHC-O, GGKIC, GGKY, GGOA, GGSA, GGSAC, GGSEC, GGSFC, GGSQ, GGSTC, GGSUC, GGTA, GGTBC, GGXT, GGXTC, GGYP, GGYM, GGYBC, GGYQC, GGYA, GGYC, GGYDC, GGYE, GGYEC, GGYCC. Excluded Select Patagonia trips - Internal flights are pre-purchased to secure the trip: Excluded trips are: GPTV, GPTU, GGCB, GGSJ. Full payment is required at least 56 days prior to travel and 90 days prior to travel for Adventure Cruise departures. If booking and traveling with less than 56 days to go until departure, full payment is needed at the time of booking. If the customer wishes to cancel and rebook or to change dates or tours outside the promotional period, they will be required to pay the full deposit towards the new trip. The offer can be applied to new bookings only. Under no circumstances will the offer be applied to existing bookings. There will be no extensions to the booking, travel or payment periods. The offer applies to the tour price only and cannot be used in conjunction with any other offer or discount. Prices, itineraries and inclusions are subject to change without notice. The trip is subject to availability and confirmation by Intrepid Travel at time of booking.

×

$1,495

Get Our Price
Get Quote

From

Sat,

Aug 07, 2021

To

Sat,

Aug 14, 2021
Deals

Promotions For This Departure

Current Promotions

Call or submit a quote for award-winning value and service!

$1 Deposit on Trips

Mention Promo Code: PT6767

$1 Deposit on Trips

Promotion Details

We get it - travel's a big decision. To make it a little easier, Intrepid has lowered their deposits to just $1. Put $1 down now to save a spot on your dream trip before it sells out, then pay the rest later. Plus as always receive our AffordableTours.com 5% extra savings. But hurry, you only have until January 30 to book with a $1 Deposit. Not all dates or itineraries will qualify, please contact your travel consultant for applicable vacations.

Must Book By Thu, Jan 30, 2020

View Promotion Terms & Conditions ›

The offer of $1 deposits to secure an Intrepid Travel small group adventure applies to bookings made January 13 at 12:00am EST - January 30, 2020 at 11:59pm EST and is valid on trips departing February 15 December 31, 2020. The $1 deposit offer is ONLY available to customers booking in the following currencies: USD and CAD. The $1 deposit can be paid towards any Intrepid Travel small group adventure with the following exclusions: Polar trips - includes all itineraries in the Arctic and Antarctic, Tailor-Made Experiences, Inca trail and Gorilla permit trips, Expedition style trips, Adventure Cruises operated by Variety, selected Patagonia trips and the Okavango Delta Fly-In Safari (UUAO). Excluded Gorilla Treks: Pre-purchased permits are required to secure the trek to see the Gorillas. Excluded trips are: YXOG, YXOCC, UXODC, YXOEC, YXOIC, YXOGC, YXOFC, UBODC, YGSU, YGSGC, YGAR, YGAG, YGAU, UBODC. Excluded Inca Trail trips - Pre-purchased permits are required to secure the trek. Excluded trips are: GGBL, GGBNC, GGBPC, GGBTC, GGBWC, GGBZC, GGCLC, GGCRC, GGHC-O, GGKIC, GGKY, GGOA, GGSA, GGSAC, GGSEC, GGSFC, GGSQ, GGSTC, GGSUC, GGTA, GGTBC, GGXT, GGXTC, GGYP, GGYM, GGYBC, GGYQC, GGYA, GGYC, GGYDC, GGYE, GGYEC, GGYCC. Excluded Select Patagonia trips - Internal flights are pre-purchased to secure the trip: Excluded trips are: GPTV, GPTU, GGCB, GGSJ. Full payment is required at least 56 days prior to travel and 90 days prior to travel for Adventure Cruise departures. If booking and traveling with less than 56 days to go until departure, full payment is needed at the time of booking. If the customer wishes to cancel and rebook or to change dates or tours outside the promotional period, they will be required to pay the full deposit towards the new trip. The offer can be applied to new bookings only. Under no circumstances will the offer be applied to existing bookings. There will be no extensions to the booking, travel or payment periods. The offer applies to the tour price only and cannot be used in conjunction with any other offer or discount. Prices, itineraries and inclusions are subject to change without notice. The trip is subject to availability and confirmation by Intrepid Travel at time of booking.

×

$1,495

Get Our Price
Get Quote

From

Wed,

Aug 11, 2021

To

Wed,

Aug 18, 2021
Deals

Promotions For This Departure

Current Promotions

Call or submit a quote for award-winning value and service!

$1 Deposit on Trips

Mention Promo Code: PT6767

$1 Deposit on Trips

Promotion Details

We get it - travel's a big decision. To make it a little easier, Intrepid has lowered their deposits to just $1. Put $1 down now to save a spot on your dream trip before it sells out, then pay the rest later. Plus as always receive our AffordableTours.com 5% extra savings. But hurry, you only have until January 30 to book with a $1 Deposit. Not all dates or itineraries will qualify, please contact your travel consultant for applicable vacations.

Must Book By Thu, Jan 30, 2020

View Promotion Terms & Conditions ›

The offer of $1 deposits to secure an Intrepid Travel small group adventure applies to bookings made January 13 at 12:00am EST - January 30, 2020 at 11:59pm EST and is valid on trips departing February 15 December 31, 2020. The $1 deposit offer is ONLY available to customers booking in the following currencies: USD and CAD. The $1 deposit can be paid towards any Intrepid Travel small group adventure with the following exclusions: Polar trips - includes all itineraries in the Arctic and Antarctic, Tailor-Made Experiences, Inca trail and Gorilla permit trips, Expedition style trips, Adventure Cruises operated by Variety, selected Patagonia trips and the Okavango Delta Fly-In Safari (UUAO). Excluded Gorilla Treks: Pre-purchased permits are required to secure the trek to see the Gorillas. Excluded trips are: YXOG, YXOCC, UXODC, YXOEC, YXOIC, YXOGC, YXOFC, UBODC, YGSU, YGSGC, YGAR, YGAG, YGAU, UBODC. Excluded Inca Trail trips - Pre-purchased permits are required to secure the trek. Excluded trips are: GGBL, GGBNC, GGBPC, GGBTC, GGBWC, GGBZC, GGCLC, GGCRC, GGHC-O, GGKIC, GGKY, GGOA, GGSA, GGSAC, GGSEC, GGSFC, GGSQ, GGSTC, GGSUC, GGTA, GGTBC, GGXT, GGXTC, GGYP, GGYM, GGYBC, GGYQC, GGYA, GGYC, GGYDC, GGYE, GGYEC, GGYCC. Excluded Select Patagonia trips - Internal flights are pre-purchased to secure the trip: Excluded trips are: GPTV, GPTU, GGCB, GGSJ. Full payment is required at least 56 days prior to travel and 90 days prior to travel for Adventure Cruise departures. If booking and traveling with less than 56 days to go until departure, full payment is needed at the time of booking. If the customer wishes to cancel and rebook or to change dates or tours outside the promotional period, they will be required to pay the full deposit towards the new trip. The offer can be applied to new bookings only. Under no circumstances will the offer be applied to existing bookings. There will be no extensions to the booking, travel or payment periods. The offer applies to the tour price only and cannot be used in conjunction with any other offer or discount. Prices, itineraries and inclusions are subject to change without notice. The trip is subject to availability and confirmation by Intrepid Travel at time of booking.

×

$1,495

Get Our Price
Get Quote

From

Sat,

Aug 14, 2021

To

Sat,

Aug 21, 2021
Deals

Promotions For This Departure

Current Promotions

Call or submit a quote for award-winning value and service!

$1 Deposit on Trips

Mention Promo Code: PT6767

$1 Deposit on Trips

Promotion Details

We get it - travel's a big decision. To make it a little easier, Intrepid has lowered their deposits to just $1. Put $1 down now to save a spot on your dream trip before it sells out, then pay the rest later. Plus as always receive our AffordableTours.com 5% extra savings. But hurry, you only have until January 30 to book with a $1 Deposit. Not all dates or itineraries will qualify, please contact your travel consultant for applicable vacations.

Must Book By Thu, Jan 30, 2020

View Promotion Terms & Conditions ›

The offer of $1 deposits to secure an Intrepid Travel small group adventure applies to bookings made January 13 at 12:00am EST - January 30, 2020 at 11:59pm EST and is valid on trips departing February 15 December 31, 2020. The $1 deposit offer is ONLY available to customers booking in the following currencies: USD and CAD. The $1 deposit can be paid towards any Intrepid Travel small group adventure with the following exclusions: Polar trips - includes all itineraries in the Arctic and Antarctic, Tailor-Made Experiences, Inca trail and Gorilla permit trips, Expedition style trips, Adventure Cruises operated by Variety, selected Patagonia trips and the Okavango Delta Fly-In Safari (UUAO). Excluded Gorilla Treks: Pre-purchased permits are required to secure the trek to see the Gorillas. Excluded trips are: YXOG, YXOCC, UXODC, YXOEC, YXOIC, YXOGC, YXOFC, UBODC, YGSU, YGSGC, YGAR, YGAG, YGAU, UBODC. Excluded Inca Trail trips - Pre-purchased permits are required to secure the trek. Excluded trips are: GGBL, GGBNC, GGBPC, GGBTC, GGBWC, GGBZC, GGCLC, GGCRC, GGHC-O, GGKIC, GGKY, GGOA, GGSA, GGSAC, GGSEC, GGSFC, GGSQ, GGSTC, GGSUC, GGTA, GGTBC, GGXT, GGXTC, GGYP, GGYM, GGYBC, GGYQC, GGYA, GGYC, GGYDC, GGYE, GGYEC, GGYCC. Excluded Select Patagonia trips - Internal flights are pre-purchased to secure the trip: Excluded trips are: GPTV, GPTU, GGCB, GGSJ. Full payment is required at least 56 days prior to travel and 90 days prior to travel for Adventure Cruise departures. If booking and traveling with less than 56 days to go until departure, full payment is needed at the time of booking. If the customer wishes to cancel and rebook or to change dates or tours outside the promotional period, they will be required to pay the full deposit towards the new trip. The offer can be applied to new bookings only. Under no circumstances will the offer be applied to existing bookings. There will be no extensions to the booking, travel or payment periods. The offer applies to the tour price only and cannot be used in conjunction with any other offer or discount. Prices, itineraries and inclusions are subject to change without notice. The trip is subject to availability and confirmation by Intrepid Travel at time of booking.

×

$1,495

Get Our Price
Get Quote

From

Wed,

Aug 18, 2021

To

Wed,

Aug 25, 2021
Deals

Promotions For This Departure

Current Promotions

Call or submit a quote for award-winning value and service!

$1 Deposit on Trips

Mention Promo Code: PT6767

$1 Deposit on Trips

Promotion Details

We get it - travel's a big decision. To make it a little easier, Intrepid has lowered their deposits to just $1. Put $1 down now to save a spot on your dream trip before it sells out, then pay the rest later. Plus as always receive our AffordableTours.com 5% extra savings. But hurry, you only have until January 30 to book with a $1 Deposit. Not all dates or itineraries will qualify, please contact your travel consultant for applicable vacations.

Must Book By Thu, Jan 30, 2020

View Promotion Terms & Conditions ›

The offer of $1 deposits to secure an Intrepid Travel small group adventure applies to bookings made January 13 at 12:00am EST - January 30, 2020 at 11:59pm EST and is valid on trips departing February 15 December 31, 2020. The $1 deposit offer is ONLY available to customers booking in the following currencies: USD and CAD. The $1 deposit can be paid towards any Intrepid Travel small group adventure with the following exclusions: Polar trips - includes all itineraries in the Arctic and Antarctic, Tailor-Made Experiences, Inca trail and Gorilla permit trips, Expedition style trips, Adventure Cruises operated by Variety, selected Patagonia trips and the Okavango Delta Fly-In Safari (UUAO). Excluded Gorilla Treks: Pre-purchased permits are required to secure the trek to see the Gorillas. Excluded trips are: YXOG, YXOCC, UXODC, YXOEC, YXOIC, YXOGC, YXOFC, UBODC, YGSU, YGSGC, YGAR, YGAG, YGAU, UBODC. Excluded Inca Trail trips - Pre-purchased permits are required to secure the trek. Excluded trips are: GGBL, GGBNC, GGBPC, GGBTC, GGBWC, GGBZC, GGCLC, GGCRC, GGHC-O, GGKIC, GGKY, GGOA, GGSA, GGSAC, GGSEC, GGSFC, GGSQ, GGSTC, GGSUC, GGTA, GGTBC, GGXT, GGXTC, GGYP, GGYM, GGYBC, GGYQC, GGYA, GGYC, GGYDC, GGYE, GGYEC, GGYCC. Excluded Select Patagonia trips - Internal flights are pre-purchased to secure the trip: Excluded trips are: GPTV, GPTU, GGCB, GGSJ. Full payment is required at least 56 days prior to travel and 90 days prior to travel for Adventure Cruise departures. If booking and traveling with less than 56 days to go until departure, full payment is needed at the time of booking. If the customer wishes to cancel and rebook or to change dates or tours outside the promotional period, they will be required to pay the full deposit towards the new trip. The offer can be applied to new bookings only. Under no circumstances will the offer be applied to existing bookings. There will be no extensions to the booking, travel or payment periods. The offer applies to the tour price only and cannot be used in conjunction with any other offer or discount. Prices, itineraries and inclusions are subject to change without notice. The trip is subject to availability and confirmation by Intrepid Travel at time of booking.

×

$1,495

Get Our Price
Get Quote

From

Sat,

Aug 21, 2021

To

Sat,

Aug 28, 2021
Deals

Promotions For This Departure

Current Promotions

Call or submit a quote for award-winning value and service!

$1 Deposit on Trips

Mention Promo Code: PT6767

$1 Deposit on Trips

Promotion Details

We get it - travel's a big decision. To make it a little easier, Intrepid has lowered their deposits to just $1. Put $1 down now to save a spot on your dream trip before it sells out, then pay the rest later. Plus as always receive our AffordableTours.com 5% extra savings. But hurry, you only have until January 30 to book with a $1 Deposit. Not all dates or itineraries will qualify, please contact your travel consultant for applicable vacations.

Must Book By Thu, Jan 30, 2020

View Promotion Terms & Conditions ›

The offer of $1 deposits to secure an Intrepid Travel small group adventure applies to bookings made January 13 at 12:00am EST - January 30, 2020 at 11:59pm EST and is valid on trips departing February 15 December 31, 2020. The $1 deposit offer is ONLY available to customers booking in the following currencies: USD and CAD. The $1 deposit can be paid towards any Intrepid Travel small group adventure with the following exclusions: Polar trips - includes all itineraries in the Arctic and Antarctic, Tailor-Made Experiences, Inca trail and Gorilla permit trips, Expedition style trips, Adventure Cruises operated by Variety, selected Patagonia trips and the Okavango Delta Fly-In Safari (UUAO). Excluded Gorilla Treks: Pre-purchased permits are required to secure the trek to see the Gorillas. Excluded trips are: YXOG, YXOCC, UXODC, YXOEC, YXOIC, YXOGC, YXOFC, UBODC, YGSU, YGSGC, YGAR, YGAG, YGAU, UBODC. Excluded Inca Trail trips - Pre-purchased permits are required to secure the trek. Excluded trips are: GGBL, GGBNC, GGBPC, GGBTC, GGBWC, GGBZC, GGCLC, GGCRC, GGHC-O, GGKIC, GGKY, GGOA, GGSA, GGSAC, GGSEC, GGSFC, GGSQ, GGSTC, GGSUC, GGTA, GGTBC, GGXT, GGXTC, GGYP, GGYM, GGYBC, GGYQC, GGYA, GGYC, GGYDC, GGYE, GGYEC, GGYCC. Excluded Select Patagonia trips - Internal flights are pre-purchased to secure the trip: Excluded trips are: GPTV, GPTU, GGCB, GGSJ. Full payment is required at least 56 days prior to travel and 90 days prior to travel for Adventure Cruise departures. If booking and traveling with less than 56 days to go until departure, full payment is needed at the time of booking. If the customer wishes to cancel and rebook or to change dates or tours outside the promotional period, they will be required to pay the full deposit towards the new trip. The offer can be applied to new bookings only. Under no circumstances will the offer be applied to existing bookings. There will be no extensions to the booking, travel or payment periods. The offer applies to the tour price only and cannot be used in conjunction with any other offer or discount. Prices, itineraries and inclusions are subject to change without notice. The trip is subject to availability and confirmation by Intrepid Travel at time of booking.

×

$1,495

Get Our Price
Get Quote

From

Wed,

Aug 25, 2021

To

Wed,

Sep 01, 2021
Deals

Promotions For This Departure

Current Promotions

Call or submit a quote for award-winning value and service!

$1 Deposit on Trips

Mention Promo Code: PT6767

$1 Deposit on Trips

Promotion Details

We get it - travel's a big decision. To make it a little easier, Intrepid has lowered their deposits to just $1. Put $1 down now to save a spot on your dream trip before it sells out, then pay the rest later. Plus as always receive our AffordableTours.com 5% extra savings. But hurry, you only have until January 30 to book with a $1 Deposit. Not all dates or itineraries will qualify, please contact your travel consultant for applicable vacations.

Must Book By Thu, Jan 30, 2020

View Promotion Terms & Conditions ›

The offer of $1 deposits to secure an Intrepid Travel small group adventure applies to bookings made January 13 at 12:00am EST - January 30, 2020 at 11:59pm EST and is valid on trips departing February 15 December 31, 2020. The $1 deposit offer is ONLY available to customers booking in the following currencies: USD and CAD. The $1 deposit can be paid towards any Intrepid Travel small group adventure with the following exclusions: Polar trips - includes all itineraries in the Arctic and Antarctic, Tailor-Made Experiences, Inca trail and Gorilla permit trips, Expedition style trips, Adventure Cruises operated by Variety, selected Patagonia trips and the Okavango Delta Fly-In Safari (UUAO). Excluded Gorilla Treks: Pre-purchased permits are required to secure the trek to see the Gorillas. Excluded trips are: YXOG, YXOCC, UXODC, YXOEC, YXOIC, YXOGC, YXOFC, UBODC, YGSU, YGSGC, YGAR, YGAG, YGAU, UBODC. Excluded Inca Trail trips - Pre-purchased permits are required to secure the trek. Excluded trips are: GGBL, GGBNC, GGBPC, GGBTC, GGBWC, GGBZC, GGCLC, GGCRC, GGHC-O, GGKIC, GGKY, GGOA, GGSA, GGSAC, GGSEC, GGSFC, GGSQ, GGSTC, GGSUC, GGTA, GGTBC, GGXT, GGXTC, GGYP, GGYM, GGYBC, GGYQC, GGYA, GGYC, GGYDC, GGYE, GGYEC, GGYCC. Excluded Select Patagonia trips - Internal flights are pre-purchased to secure the trip: Excluded trips are: GPTV, GPTU, GGCB, GGSJ. Full payment is required at least 56 days prior to travel and 90 days prior to travel for Adventure Cruise departures. If booking and traveling with less than 56 days to go until departure, full payment is needed at the time of booking. If the customer wishes to cancel and rebook or to change dates or tours outside the promotional period, they will be required to pay the full deposit towards the new trip. The offer can be applied to new bookings only. Under no circumstances will the offer be applied to existing bookings. There will be no extensions to the booking, travel or payment periods. The offer applies to the tour price only and cannot be used in conjunction with any other offer or discount. Prices, itineraries and inclusions are subject to change without notice. The trip is subject to availability and confirmation by Intrepid Travel at time of booking.

×

$1,495

Get Our Price
Get Quote

From

Sat,

Aug 28, 2021

To

Sat,

Sep 04, 2021
Deals

Promotions For This Departure

Current Promotions

Call or submit a quote for award-winning value and service!

$1 Deposit on Trips

Mention Promo Code: PT6767

$1 Deposit on Trips

Promotion Details

We get it - travel's a big decision. To make it a little easier, Intrepid has lowered their deposits to just $1. Put $1 down now to save a spot on your dream trip before it sells out, then pay the rest later. Plus as always receive our AffordableTours.com 5% extra savings. But hurry, you only have until January 30 to book with a $1 Deposit. Not all dates or itineraries will qualify, please contact your travel consultant for applicable vacations.

Must Book By Thu, Jan 30, 2020

View Promotion Terms & Conditions ›

The offer of $1 deposits to secure an Intrepid Travel small group adventure applies to bookings made January 13 at 12:00am EST - January 30, 2020 at 11:59pm EST and is valid on trips departing February 15 December 31, 2020. The $1 deposit offer is ONLY available to customers booking in the following currencies: USD and CAD. The $1 deposit can be paid towards any Intrepid Travel small group adventure with the following exclusions: Polar trips - includes all itineraries in the Arctic and Antarctic, Tailor-Made Experiences, Inca trail and Gorilla permit trips, Expedition style trips, Adventure Cruises operated by Variety, selected Patagonia trips and the Okavango Delta Fly-In Safari (UUAO). Excluded Gorilla Treks: Pre-purchased permits are required to secure the trek to see the Gorillas. Excluded trips are: YXOG, YXOCC, UXODC, YXOEC, YXOIC, YXOGC, YXOFC, UBODC, YGSU, YGSGC, YGAR, YGAG, YGAU, UBODC. Excluded Inca Trail trips - Pre-purchased permits are required to secure the trek. Excluded trips are: GGBL, GGBNC, GGBPC, GGBTC, GGBWC, GGBZC, GGCLC, GGCRC, GGHC-O, GGKIC, GGKY, GGOA, GGSA, GGSAC, GGSEC, GGSFC, GGSQ, GGSTC, GGSUC, GGTA, GGTBC, GGXT, GGXTC, GGYP, GGYM, GGYBC, GGYQC, GGYA, GGYC, GGYDC, GGYE, GGYEC, GGYCC. Excluded Select Patagonia trips - Internal flights are pre-purchased to secure the trip: Excluded trips are: GPTV, GPTU, GGCB, GGSJ. Full payment is required at least 56 days prior to travel and 90 days prior to travel for Adventure Cruise departures. If booking and traveling with less than 56 days to go until departure, full payment is needed at the time of booking. If the customer wishes to cancel and rebook or to change dates or tours outside the promotional period, they will be required to pay the full deposit towards the new trip. The offer can be applied to new bookings only. Under no circumstances will the offer be applied to existing bookings. There will be no extensions to the booking, travel or payment periods. The offer applies to the tour price only and cannot be used in conjunction with any other offer or discount. Prices, itineraries and inclusions are subject to change without notice. The trip is subject to availability and confirmation by Intrepid Travel at time of booking.

×

$1,495

Get Our Price
Get Quote

From

Wed,

Sep 01, 2021

To

Wed,

Sep 08, 2021
Deals

Promotions For This Departure

Current Promotions

Call or submit a quote for award-winning value and service!

$1 Deposit on Trips

Mention Promo Code: PT6767

$1 Deposit on Trips

Promotion Details

We get it - travel's a big decision. To make it a little easier, Intrepid has lowered their deposits to just $1. Put $1 down now to save a spot on your dream trip before it sells out, then pay the rest later. Plus as always receive our AffordableTours.com 5% extra savings. But hurry, you only have until January 30 to book with a $1 Deposit. Not all dates or itineraries will qualify, please contact your travel consultant for applicable vacations.

Must Book By Thu, Jan 30, 2020

View Promotion Terms & Conditions ›

The offer of $1 deposits to secure an Intrepid Travel small group adventure applies to bookings made January 13 at 12:00am EST - January 30, 2020 at 11:59pm EST and is valid on trips departing February 15 December 31, 2020. The $1 deposit offer is ONLY available to customers booking in the following currencies: USD and CAD. The $1 deposit can be paid towards any Intrepid Travel small group adventure with the following exclusions: Polar trips - includes all itineraries in the Arctic and Antarctic, Tailor-Made Experiences, Inca trail and Gorilla permit trips, Expedition style trips, Adventure Cruises operated by Variety, selected Patagonia trips and the Okavango Delta Fly-In Safari (UUAO). Excluded Gorilla Treks: Pre-purchased permits are required to secure the trek to see the Gorillas. Excluded trips are: YXOG, YXOCC, UXODC, YXOEC, YXOIC, YXOGC, YXOFC, UBODC, YGSU, YGSGC, YGAR, YGAG, YGAU, UBODC. Excluded Inca Trail trips - Pre-purchased permits are required to secure the trek. Excluded trips are: GGBL, GGBNC, GGBPC, GGBTC, GGBWC, GGBZC, GGCLC, GGCRC, GGHC-O, GGKIC, GGKY, GGOA, GGSA, GGSAC, GGSEC, GGSFC, GGSQ, GGSTC, GGSUC, GGTA, GGTBC, GGXT, GGXTC, GGYP, GGYM, GGYBC, GGYQC, GGYA, GGYC, GGYDC, GGYE, GGYEC, GGYCC. Excluded Select Patagonia trips - Internal flights are pre-purchased to secure the trip: Excluded trips are: GPTV, GPTU, GGCB, GGSJ. Full payment is required at least 56 days prior to travel and 90 days prior to travel for Adventure Cruise departures. If booking and traveling with less than 56 days to go until departure, full payment is needed at the time of booking. If the customer wishes to cancel and rebook or to change dates or tours outside the promotional period, they will be required to pay the full deposit towards the new trip. The offer can be applied to new bookings only. Under no circumstances will the offer be applied to existing bookings. There will be no extensions to the booking, travel or payment periods. The offer applies to the tour price only and cannot be used in conjunction with any other offer or discount. Prices, itineraries and inclusions are subject to change without notice. The trip is subject to availability and confirmation by Intrepid Travel at time of booking.

×

$1,495

Get Our Price
Get Quote

From

Sat,

Sep 04, 2021

To

Sat,

Sep 11, 2021
Deals

Promotions For This Departure

Current Promotions

Call or submit a quote for award-winning value and service!

$1 Deposit on Trips

Mention Promo Code: PT6767

$1 Deposit on Trips

Promotion Details

We get it - travel's a big decision. To make it a little easier, Intrepid has lowered their deposits to just $1. Put $1 down now to save a spot on your dream trip before it sells out, then pay the rest later. Plus as always receive our AffordableTours.com 5% extra savings. But hurry, you only have until January 30 to book with a $1 Deposit. Not all dates or itineraries will qualify, please contact your travel consultant for applicable vacations.

Must Book By Thu, Jan 30, 2020

View Promotion Terms & Conditions ›

The offer of $1 deposits to secure an Intrepid Travel small group adventure applies to bookings made January 13 at 12:00am EST - January 30, 2020 at 11:59pm EST and is valid on trips departing February 15 December 31, 2020. The $1 deposit offer is ONLY available to customers booking in the following currencies: USD and CAD. The $1 deposit can be paid towards any Intrepid Travel small group adventure with the following exclusions: Polar trips - includes all itineraries in the Arctic and Antarctic, Tailor-Made Experiences, Inca trail and Gorilla permit trips, Expedition style trips, Adventure Cruises operated by Variety, selected Patagonia trips and the Okavango Delta Fly-In Safari (UUAO). Excluded Gorilla Treks: Pre-purchased permits are required to secure the trek to see the Gorillas. Excluded trips are: YXOG, YXOCC, UXODC, YXOEC, YXOIC, YXOGC, YXOFC, UBODC, YGSU, YGSGC, YGAR, YGAG, YGAU, UBODC. Excluded Inca Trail trips - Pre-purchased permits are required to secure the trek. Excluded trips are: GGBL, GGBNC, GGBPC, GGBTC, GGBWC, GGBZC, GGCLC, GGCRC, GGHC-O, GGKIC, GGKY, GGOA, GGSA, GGSAC, GGSEC, GGSFC, GGSQ, GGSTC, GGSUC, GGTA, GGTBC, GGXT, GGXTC, GGYP, GGYM, GGYBC, GGYQC, GGYA, GGYC, GGYDC, GGYE, GGYEC, GGYCC. Excluded Select Patagonia trips - Internal flights are pre-purchased to secure the trip: Excluded trips are: GPTV, GPTU, GGCB, GGSJ. Full payment is required at least 56 days prior to travel and 90 days prior to travel for Adventure Cruise departures. If booking and traveling with less than 56 days to go until departure, full payment is needed at the time of booking. If the customer wishes to cancel and rebook or to change dates or tours outside the promotional period, they will be required to pay the full deposit towards the new trip. The offer can be applied to new bookings only. Under no circumstances will the offer be applied to existing bookings. There will be no extensions to the booking, travel or payment periods. The offer applies to the tour price only and cannot be used in conjunction with any other offer or discount. Prices, itineraries and inclusions are subject to change without notice. The trip is subject to availability and confirmation by Intrepid Travel at time of booking.

×

$1,495

Get Our Price
Get Quote

From

Wed,

Sep 08, 2021

To

Wed,

Sep 15, 2021
Deals

Promotions For This Departure

Current Promotions

Call or submit a quote for award-winning value and service!

$1 Deposit on Trips

Mention Promo Code: PT6767

$1 Deposit on Trips

Promotion Details

We get it - travel's a big decision. To make it a little easier, Intrepid has lowered their deposits to just $1. Put $1 down now to save a spot on your dream trip before it sells out, then pay the rest later. Plus as always receive our AffordableTours.com 5% extra savings. But hurry, you only have until January 30 to book with a $1 Deposit. Not all dates or itineraries will qualify, please contact your travel consultant for applicable vacations.

Must Book By Thu, Jan 30, 2020

View Promotion Terms & Conditions ›

The offer of $1 deposits to secure an Intrepid Travel small group adventure applies to bookings made January 13 at 12:00am EST - January 30, 2020 at 11:59pm EST and is valid on trips departing February 15 December 31, 2020. The $1 deposit offer is ONLY available to customers booking in the following currencies: USD and CAD. The $1 deposit can be paid towards any Intrepid Travel small group adventure with the following exclusions: Polar trips - includes all itineraries in the Arctic and Antarctic, Tailor-Made Experiences, Inca trail and Gorilla permit trips, Expedition style trips, Adventure Cruises operated by Variety, selected Patagonia trips and the Okavango Delta Fly-In Safari (UUAO). Excluded Gorilla Treks: Pre-purchased permits are required to secure the trek to see the Gorillas. Excluded trips are: YXOG, YXOCC, UXODC, YXOEC, YXOIC, YXOGC, YXOFC, UBODC, YGSU, YGSGC, YGAR, YGAG, YGAU, UBODC. Excluded Inca Trail trips - Pre-purchased permits are required to secure the trek. Excluded trips are: GGBL, GGBNC, GGBPC, GGBTC, GGBWC, GGBZC, GGCLC, GGCRC, GGHC-O, GGKIC, GGKY, GGOA, GGSA, GGSAC, GGSEC, GGSFC, GGSQ, GGSTC, GGSUC, GGTA, GGTBC, GGXT, GGXTC, GGYP, GGYM, GGYBC, GGYQC, GGYA, GGYC, GGYDC, GGYE, GGYEC, GGYCC. Excluded Select Patagonia trips - Internal flights are pre-purchased to secure the trip: Excluded trips are: GPTV, GPTU, GGCB, GGSJ. Full payment is required at least 56 days prior to travel and 90 days prior to travel for Adventure Cruise departures. If booking and traveling with less than 56 days to go until departure, full payment is needed at the time of booking. If the customer wishes to cancel and rebook or to change dates or tours outside the promotional period, they will be required to pay the full deposit towards the new trip. The offer can be applied to new bookings only. Under no circumstances will the offer be applied to existing bookings. There will be no extensions to the booking, travel or payment periods. The offer applies to the tour price only and cannot be used in conjunction with any other offer or discount. Prices, itineraries and inclusions are subject to change without notice. The trip is subject to availability and confirmation by Intrepid Travel at time of booking.

×

$1,495

Get Our Price
Get Quote

From

Sat,

Sep 11, 2021

To

Sat,

Sep 18, 2021
Deals

Promotions For This Departure

Current Promotions

Call or submit a quote for award-winning value and service!

$1 Deposit on Trips

Mention Promo Code: PT6767

$1 Deposit on Trips

Promotion Details

We get it - travel's a big decision. To make it a little easier, Intrepid has lowered their deposits to just $1. Put $1 down now to save a spot on your dream trip before it sells out, then pay the rest later. Plus as always receive our AffordableTours.com 5% extra savings. But hurry, you only have until January 30 to book with a $1 Deposit. Not all dates or itineraries will qualify, please contact your travel consultant for applicable vacations.

Must Book By Thu, Jan 30, 2020

View Promotion Terms & Conditions ›

The offer of $1 deposits to secure an Intrepid Travel small group adventure applies to bookings made January 13 at 12:00am EST - January 30, 2020 at 11:59pm EST and is valid on trips departing February 15 December 31, 2020. The $1 deposit offer is ONLY available to customers booking in the following currencies: USD and CAD. The $1 deposit can be paid towards any Intrepid Travel small group adventure with the following exclusions: Polar trips - includes all itineraries in the Arctic and Antarctic, Tailor-Made Experiences, Inca trail and Gorilla permit trips, Expedition style trips, Adventure Cruises operated by Variety, selected Patagonia trips and the Okavango Delta Fly-In Safari (UUAO). Excluded Gorilla Treks: Pre-purchased permits are required to secure the trek to see the Gorillas. Excluded trips are: YXOG, YXOCC, UXODC, YXOEC, YXOIC, YXOGC, YXOFC, UBODC, YGSU, YGSGC, YGAR, YGAG, YGAU, UBODC. Excluded Inca Trail trips - Pre-purchased permits are required to secure the trek. Excluded trips are: GGBL, GGBNC, GGBPC, GGBTC, GGBWC, GGBZC, GGCLC, GGCRC, GGHC-O, GGKIC, GGKY, GGOA, GGSA, GGSAC, GGSEC, GGSFC, GGSQ, GGSTC, GGSUC, GGTA, GGTBC, GGXT, GGXTC, GGYP, GGYM, GGYBC, GGYQC, GGYA, GGYC, GGYDC, GGYE, GGYEC, GGYCC. Excluded Select Patagonia trips - Internal flights are pre-purchased to secure the trip: Excluded trips are: GPTV, GPTU, GGCB, GGSJ. Full payment is required at least 56 days prior to travel and 90 days prior to travel for Adventure Cruise departures. If booking and traveling with less than 56 days to go until departure, full payment is needed at the time of booking. If the customer wishes to cancel and rebook or to change dates or tours outside the promotional period, they will be required to pay the full deposit towards the new trip. The offer can be applied to new bookings only. Under no circumstances will the offer be applied to existing bookings. There will be no extensions to the booking, travel or payment periods. The offer applies to the tour price only and cannot be used in conjunction with any other offer or discount. Prices, itineraries and inclusions are subject to change without notice. The trip is subject to availability and confirmation by Intrepid Travel at time of booking.

×

$1,495

Get Our Price
Get Quote

From

Wed,

Sep 15, 2021

To

Wed,

Sep 22, 2021
Deals

Promotions For This Departure

Current Promotions

Call or submit a quote for award-winning value and service!

$1 Deposit on Trips

Mention Promo Code: PT6767

$1 Deposit on Trips

Promotion Details

We get it - travel's a big decision. To make it a little easier, Intrepid has lowered their deposits to just $1. Put $1 down now to save a spot on your dream trip before it sells out, then pay the rest later. Plus as always receive our AffordableTours.com 5% extra savings. But hurry, you only have until January 30 to book with a $1 Deposit. Not all dates or itineraries will qualify, please contact your travel consultant for applicable vacations.

Must Book By Thu, Jan 30, 2020

View Promotion Terms & Conditions ›

The offer of $1 deposits to secure an Intrepid Travel small group adventure applies to bookings made January 13 at 12:00am EST - January 30, 2020 at 11:59pm EST and is valid on trips departing February 15 December 31, 2020. The $1 deposit offer is ONLY available to customers booking in the following currencies: USD and CAD. The $1 deposit can be paid towards any Intrepid Travel small group adventure with the following exclusions: Polar trips - includes all itineraries in the Arctic and Antarctic, Tailor-Made Experiences, Inca trail and Gorilla permit trips, Expedition style trips, Adventure Cruises operated by Variety, selected Patagonia trips and the Okavango Delta Fly-In Safari (UUAO). Excluded Gorilla Treks: Pre-purchased permits are required to secure the trek to see the Gorillas. Excluded trips are: YXOG, YXOCC, UXODC, YXOEC, YXOIC, YXOGC, YXOFC, UBODC, YGSU, YGSGC, YGAR, YGAG, YGAU, UBODC. Excluded Inca Trail trips - Pre-purchased permits are required to secure the trek. Excluded trips are: GGBL, GGBNC, GGBPC, GGBTC, GGBWC, GGBZC, GGCLC, GGCRC, GGHC-O, GGKIC, GGKY, GGOA, GGSA, GGSAC, GGSEC, GGSFC, GGSQ, GGSTC, GGSUC, GGTA, GGTBC, GGXT, GGXTC, GGYP, GGYM, GGYBC, GGYQC, GGYA, GGYC, GGYDC, GGYE, GGYEC, GGYCC. Excluded Select Patagonia trips - Internal flights are pre-purchased to secure the trip: Excluded trips are: GPTV, GPTU, GGCB, GGSJ. Full payment is required at least 56 days prior to travel and 90 days prior to travel for Adventure Cruise departures. If booking and traveling with less than 56 days to go until departure, full payment is needed at the time of booking. If the customer wishes to cancel and rebook or to change dates or tours outside the promotional period, they will be required to pay the full deposit towards the new trip. The offer can be applied to new bookings only. Under no circumstances will the offer be applied to existing bookings. There will be no extensions to the booking, travel or payment periods. The offer applies to the tour price only and cannot be used in conjunction with any other offer or discount. Prices, itineraries and inclusions are subject to change without notice. The trip is subject to availability and confirmation by Intrepid Travel at time of booking.

×

$1,495

Get Our Price
Get Quote

From

Sat,

Sep 18, 2021

To

Sat,

Sep 25, 2021
Deals

Promotions For This Departure

Current Promotions

Call or submit a quote for award-winning value and service!

$1 Deposit on Trips

Mention Promo Code: PT6767

$1 Deposit on Trips

Promotion Details

We get it - travel's a big decision. To make it a little easier, Intrepid has lowered their deposits to just $1. Put $1 down now to save a spot on your dream trip before it sells out, then pay the rest later. Plus as always receive our AffordableTours.com 5% extra savings. But hurry, you only have until January 30 to book with a $1 Deposit. Not all dates or itineraries will qualify, please contact your travel consultant for applicable vacations.

Must Book By Thu, Jan 30, 2020

View Promotion Terms & Conditions ›

The offer of $1 deposits to secure an Intrepid Travel small group adventure applies to bookings made January 13 at 12:00am EST - January 30, 2020 at 11:59pm EST and is valid on trips departing February 15 December 31, 2020. The $1 deposit offer is ONLY available to customers booking in the following currencies: USD and CAD. The $1 deposit can be paid towards any Intrepid Travel small group adventure with the following exclusions: Polar trips - includes all itineraries in the Arctic and Antarctic, Tailor-Made Experiences, Inca trail and Gorilla permit trips, Expedition style trips, Adventure Cruises operated by Variety, selected Patagonia trips and the Okavango Delta Fly-In Safari (UUAO). Excluded Gorilla Treks: Pre-purchased permits are required to secure the trek to see the Gorillas. Excluded trips are: YXOG, YXOCC, UXODC, YXOEC, YXOIC, YXOGC, YXOFC, UBODC, YGSU, YGSGC, YGAR, YGAG, YGAU, UBODC. Excluded Inca Trail trips - Pre-purchased permits are required to secure the trek. Excluded trips are: GGBL, GGBNC, GGBPC, GGBTC, GGBWC, GGBZC, GGCLC, GGCRC, GGHC-O, GGKIC, GGKY, GGOA, GGSA, GGSAC, GGSEC, GGSFC, GGSQ, GGSTC, GGSUC, GGTA, GGTBC, GGXT, GGXTC, GGYP, GGYM, GGYBC, GGYQC, GGYA, GGYC, GGYDC, GGYE, GGYEC, GGYCC. Excluded Select Patagonia trips - Internal flights are pre-purchased to secure the trip: Excluded trips are: GPTV, GPTU, GGCB, GGSJ. Full payment is required at least 56 days prior to travel and 90 days prior to travel for Adventure Cruise departures. If booking and traveling with less than 56 days to go until departure, full payment is needed at the time of booking. If the customer wishes to cancel and rebook or to change dates or tours outside the promotional period, they will be required to pay the full deposit towards the new trip. The offer can be applied to new bookings only. Under no circumstances will the offer be applied to existing bookings. There will be no extensions to the booking, travel or payment periods. The offer applies to the tour price only and cannot be used in conjunction with any other offer or discount. Prices, itineraries and inclusions are subject to change without notice. The trip is subject to availability and confirmation by Intrepid Travel at time of booking.

×

$1,495

Get Our Price
Get Quote

From

Wed,

Sep 22, 2021

To

Wed,

Sep 29, 2021
Deals

Promotions For This Departure

Current Promotions

Call or submit a quote for award-winning value and service!

$1 Deposit on Trips

Mention Promo Code: PT6767

$1 Deposit on Trips

Promotion Details

We get it - travel's a big decision. To make it a little easier, Intrepid has lowered their deposits to just $1. Put $1 down now to save a spot on your dream trip before it sells out, then pay the rest later. Plus as always receive our AffordableTours.com 5% extra savings. But hurry, you only have until January 30 to book with a $1 Deposit. Not all dates or itineraries will qualify, please contact your travel consultant for applicable vacations.

Must Book By Thu, Jan 30, 2020

View Promotion Terms & Conditions ›

The offer of $1 deposits to secure an Intrepid Travel small group adventure applies to bookings made January 13 at 12:00am EST - January 30, 2020 at 11:59pm EST and is valid on trips departing February 15 December 31, 2020. The $1 deposit offer is ONLY available to customers booking in the following currencies: USD and CAD. The $1 deposit can be paid towards any Intrepid Travel small group adventure with the following exclusions: Polar trips - includes all itineraries in the Arctic and Antarctic, Tailor-Made Experiences, Inca trail and Gorilla permit trips, Expedition style trips, Adventure Cruises operated by Variety, selected Patagonia trips and the Okavango Delta Fly-In Safari (UUAO). Excluded Gorilla Treks: Pre-purchased permits are required to secure the trek to see the Gorillas. Excluded trips are: YXOG, YXOCC, UXODC, YXOEC, YXOIC, YXOGC, YXOFC, UBODC, YGSU, YGSGC, YGAR, YGAG, YGAU, UBODC. Excluded Inca Trail trips - Pre-purchased permits are required to secure the trek. Excluded trips are: GGBL, GGBNC, GGBPC, GGBTC, GGBWC, GGBZC, GGCLC, GGCRC, GGHC-O, GGKIC, GGKY, GGOA, GGSA, GGSAC, GGSEC, GGSFC, GGSQ, GGSTC, GGSUC, GGTA, GGTBC, GGXT, GGXTC, GGYP, GGYM, GGYBC, GGYQC, GGYA, GGYC, GGYDC, GGYE, GGYEC, GGYCC. Excluded Select Patagonia trips - Internal flights are pre-purchased to secure the trip: Excluded trips are: GPTV, GPTU, GGCB, GGSJ. Full payment is required at least 56 days prior to travel and 90 days prior to travel for Adventure Cruise departures. If booking and traveling with less than 56 days to go until departure, full payment is needed at the time of booking. If the customer wishes to cancel and rebook or to change dates or tours outside the promotional period, they will be required to pay the full deposit towards the new trip. The offer can be applied to new bookings only. Under no circumstances will the offer be applied to existing bookings. There will be no extensions to the booking, travel or payment periods. The offer applies to the tour price only and cannot be used in conjunction with any other offer or discount. Prices, itineraries and inclusions are subject to change without notice. The trip is subject to availability and confirmation by Intrepid Travel at time of booking.

×

$1,495

Get Our Price
Get Quote

From

Wed,

Sep 29, 2021

To

Wed,

Oct 06, 2021
Deals

Promotions For This Departure

Current Promotions

Call or submit a quote for award-winning value and service!

$1 Deposit on Trips

Mention Promo Code: PT6767

$1 Deposit on Trips

Promotion Details

We get it - travel's a big decision. To make it a little easier, Intrepid has lowered their deposits to just $1. Put $1 down now to save a spot on your dream trip before it sells out, then pay the rest later. Plus as always receive our AffordableTours.com 5% extra savings. But hurry, you only have until January 30 to book with a $1 Deposit. Not all dates or itineraries will qualify, please contact your travel consultant for applicable vacations.

Must Book By Thu, Jan 30, 2020

View Promotion Terms & Conditions ›

The offer of $1 deposits to secure an Intrepid Travel small group adventure applies to bookings made January 13 at 12:00am EST - January 30, 2020 at 11:59pm EST and is valid on trips departing February 15 December 31, 2020. The $1 deposit offer is ONLY available to customers booking in the following currencies: USD and CAD. The $1 deposit can be paid towards any Intrepid Travel small group adventure with the following exclusions: Polar trips - includes all itineraries in the Arctic and Antarctic, Tailor-Made Experiences, Inca trail and Gorilla permit trips, Expedition style trips, Adventure Cruises operated by Variety, selected Patagonia trips and the Okavango Delta Fly-In Safari (UUAO). Excluded Gorilla Treks: Pre-purchased permits are required to secure the trek to see the Gorillas. Excluded trips are: YXOG, YXOCC, UXODC, YXOEC, YXOIC, YXOGC, YXOFC, UBODC, YGSU, YGSGC, YGAR, YGAG, YGAU, UBODC. Excluded Inca Trail trips - Pre-purchased permits are required to secure the trek. Excluded trips are: GGBL, GGBNC, GGBPC, GGBTC, GGBWC, GGBZC, GGCLC, GGCRC, GGHC-O, GGKIC, GGKY, GGOA, GGSA, GGSAC, GGSEC, GGSFC, GGSQ, GGSTC, GGSUC, GGTA, GGTBC, GGXT, GGXTC, GGYP, GGYM, GGYBC, GGYQC, GGYA, GGYC, GGYDC, GGYE, GGYEC, GGYCC. Excluded Select Patagonia trips - Internal flights are pre-purchased to secure the trip: Excluded trips are: GPTV, GPTU, GGCB, GGSJ. Full payment is required at least 56 days prior to travel and 90 days prior to travel for Adventure Cruise departures. If booking and traveling with less than 56 days to go until departure, full payment is needed at the time of booking. If the customer wishes to cancel and rebook or to change dates or tours outside the promotional period, they will be required to pay the full deposit towards the new trip. The offer can be applied to new bookings only. Under no circumstances will the offer be applied to existing bookings. There will be no extensions to the booking, travel or payment periods. The offer applies to the tour price only and cannot be used in conjunction with any other offer or discount. Prices, itineraries and inclusions are subject to change without notice. The trip is subject to availability and confirmation by Intrepid Travel at time of booking.

×

$1,495

Get Our Price
Get Quote

From

Wed,

Oct 06, 2021

To

Wed,

Oct 13, 2021
Deals

Promotions For This Departure

Current Promotions

Call or submit a quote for award-winning value and service!

$1 Deposit on Trips

Mention Promo Code: PT6767

$1 Deposit on Trips

Promotion Details

We get it - travel's a big decision. To make it a little easier, Intrepid has lowered their deposits to just $1. Put $1 down now to save a spot on your dream trip before it sells out, then pay the rest later. Plus as always receive our AffordableTours.com 5% extra savings. But hurry, you only have until January 30 to book with a $1 Deposit. Not all dates or itineraries will qualify, please contact your travel consultant for applicable vacations.

Must Book By Thu, Jan 30, 2020

View Promotion Terms & Conditions ›

The offer of $1 deposits to secure an Intrepid Travel small group adventure applies to bookings made January 13 at 12:00am EST - January 30, 2020 at 11:59pm EST and is valid on trips departing February 15 December 31, 2020. The $1 deposit offer is ONLY available to customers booking in the following currencies: USD and CAD. The $1 deposit can be paid towards any Intrepid Travel small group adventure with the following exclusions: Polar trips - includes all itineraries in the Arctic and Antarctic, Tailor-Made Experiences, Inca trail and Gorilla permit trips, Expedition style trips, Adventure Cruises operated by Variety, selected Patagonia trips and the Okavango Delta Fly-In Safari (UUAO). Excluded Gorilla Treks: Pre-purchased permits are required to secure the trek to see the Gorillas. Excluded trips are: YXOG, YXOCC, UXODC, YXOEC, YXOIC, YXOGC, YXOFC, UBODC, YGSU, YGSGC, YGAR, YGAG, YGAU, UBODC. Excluded Inca Trail trips - Pre-purchased permits are required to secure the trek. Excluded trips are: GGBL, GGBNC, GGBPC, GGBTC, GGBWC, GGBZC, GGCLC, GGCRC, GGHC-O, GGKIC, GGKY, GGOA, GGSA, GGSAC, GGSEC, GGSFC, GGSQ, GGSTC, GGSUC, GGTA, GGTBC, GGXT, GGXTC, GGYP, GGYM, GGYBC, GGYQC, GGYA, GGYC, GGYDC, GGYE, GGYEC, GGYCC. Excluded Select Patagonia trips - Internal flights are pre-purchased to secure the trip: Excluded trips are: GPTV, GPTU, GGCB, GGSJ. Full payment is required at least 56 days prior to travel and 90 days prior to travel for Adventure Cruise departures. If booking and traveling with less than 56 days to go until departure, full payment is needed at the time of booking. If the customer wishes to cancel and rebook or to change dates or tours outside the promotional period, they will be required to pay the full deposit towards the new trip. The offer can be applied to new bookings only. Under no circumstances will the offer be applied to existing bookings. There will be no extensions to the booking, travel or payment periods. The offer applies to the tour price only and cannot be used in conjunction with any other offer or discount. Prices, itineraries and inclusions are subject to change without notice. The trip is subject to availability and confirmation by Intrepid Travel at time of booking.

×

$1,495

Get Our Price
Get Quote

From

Sat,

Oct 09, 2021

To

Sat,

Oct 16, 2021
Deals

Promotions For This Departure

Current Promotions

Call or submit a quote for award-winning value and service!

$1 Deposit on Trips

Mention Promo Code: PT6767

$1 Deposit on Trips

Promotion Details

We get it - travel's a big decision. To make it a little easier, Intrepid has lowered their deposits to just $1. Put $1 down now to save a spot on your dream trip before it sells out, then pay the rest later. Plus as always receive our AffordableTours.com 5% extra savings. But hurry, you only have until January 30 to book with a $1 Deposit. Not all dates or itineraries will qualify, please contact your travel consultant for applicable vacations.

Must Book By Thu, Jan 30, 2020

View Promotion Terms & Conditions ›

The offer of $1 deposits to secure an Intrepid Travel small group adventure applies to bookings made January 13 at 12:00am EST - January 30, 2020 at 11:59pm EST and is valid on trips departing February 15 December 31, 2020. The $1 deposit offer is ONLY available to customers booking in the following currencies: USD and CAD. The $1 deposit can be paid towards any Intrepid Travel small group adventure with the following exclusions: Polar trips - includes all itineraries in the Arctic and Antarctic, Tailor-Made Experiences, Inca trail and Gorilla permit trips, Expedition style trips, Adventure Cruises operated by Variety, selected Patagonia trips and the Okavango Delta Fly-In Safari (UUAO). Excluded Gorilla Treks: Pre-purchased permits are required to secure the trek to see the Gorillas. Excluded trips are: YXOG, YXOCC, UXODC, YXOEC, YXOIC, YXOGC, YXOFC, UBODC, YGSU, YGSGC, YGAR, YGAG, YGAU, UBODC. Excluded Inca Trail trips - Pre-purchased permits are required to secure the trek. Excluded trips are: GGBL, GGBNC, GGBPC, GGBTC, GGBWC, GGBZC, GGCLC, GGCRC, GGHC-O, GGKIC, GGKY, GGOA, GGSA, GGSAC, GGSEC, GGSFC, GGSQ, GGSTC, GGSUC, GGTA, GGTBC, GGXT, GGXTC, GGYP, GGYM, GGYBC, GGYQC, GGYA, GGYC, GGYDC, GGYE, GGYEC, GGYCC. Excluded Select Patagonia trips - Internal flights are pre-purchased to secure the trip: Excluded trips are: GPTV, GPTU, GGCB, GGSJ. Full payment is required at least 56 days prior to travel and 90 days prior to travel for Adventure Cruise departures. If booking and traveling with less than 56 days to go until departure, full payment is needed at the time of booking. If the customer wishes to cancel and rebook or to change dates or tours outside the promotional period, they will be required to pay the full deposit towards the new trip. The offer can be applied to new bookings only. Under no circumstances will the offer be applied to existing bookings. There will be no extensions to the booking, travel or payment periods. The offer applies to the tour price only and cannot be used in conjunction with any other offer or discount. Prices, itineraries and inclusions are subject to change without notice. The trip is subject to availability and confirmation by Intrepid Travel at time of booking.

×

$1,495

Get Our Price
Get Quote

From

Wed,

Oct 13, 2021

To

Wed,

Oct 20, 2021
Deals

Promotions For This Departure

Current Promotions

Call or submit a quote for award-winning value and service!

$1 Deposit on Trips

Mention Promo Code: PT6767

$1 Deposit on Trips

Promotion Details

We get it - travel's a big decision. To make it a little easier, Intrepid has lowered their deposits to just $1. Put $1 down now to save a spot on your dream trip before it sells out, then pay the rest later. Plus as always receive our AffordableTours.com 5% extra savings. But hurry, you only have until January 30 to book with a $1 Deposit. Not all dates or itineraries will qualify, please contact your travel consultant for applicable vacations.

Must Book By Thu, Jan 30, 2020

View Promotion Terms & Conditions ›

The offer of $1 deposits to secure an Intrepid Travel small group adventure applies to bookings made January 13 at 12:00am EST - January 30, 2020 at 11:59pm EST and is valid on trips departing February 15 December 31, 2020. The $1 deposit offer is ONLY available to customers booking in the following currencies: USD and CAD. The $1 deposit can be paid towards any Intrepid Travel small group adventure with the following exclusions: Polar trips - includes all itineraries in the Arctic and Antarctic, Tailor-Made Experiences, Inca trail and Gorilla permit trips, Expedition style trips, Adventure Cruises operated by Variety, selected Patagonia trips and the Okavango Delta Fly-In Safari (UUAO). Excluded Gorilla Treks: Pre-purchased permits are required to secure the trek to see the Gorillas. Excluded trips are: YXOG, YXOCC, UXODC, YXOEC, YXOIC, YXOGC, YXOFC, UBODC, YGSU, YGSGC, YGAR, YGAG, YGAU, UBODC. Excluded Inca Trail trips - Pre-purchased permits are required to secure the trek. Excluded trips are: GGBL, GGBNC, GGBPC, GGBTC, GGBWC, GGBZC, GGCLC, GGCRC, GGHC-O, GGKIC, GGKY, GGOA, GGSA, GGSAC, GGSEC, GGSFC, GGSQ, GGSTC, GGSUC, GGTA, GGTBC, GGXT, GGXTC, GGYP, GGYM, GGYBC, GGYQC, GGYA, GGYC, GGYDC, GGYE, GGYEC, GGYCC. Excluded Select Patagonia trips - Internal flights are pre-purchased to secure the trip: Excluded trips are: GPTV, GPTU, GGCB, GGSJ. Full payment is required at least 56 days prior to travel and 90 days prior to travel for Adventure Cruise departures. If booking and traveling with less than 56 days to go until departure, full payment is needed at the time of booking. If the customer wishes to cancel and rebook or to change dates or tours outside the promotional period, they will be required to pay the full deposit towards the new trip. The offer can be applied to new bookings only. Under no circumstances will the offer be applied to existing bookings. There will be no extensions to the booking, travel or payment periods. The offer applies to the tour price only and cannot be used in conjunction with any other offer or discount. Prices, itineraries and inclusions are subject to change without notice. The trip is subject to availability and confirmation by Intrepid Travel at time of booking.

×

$1,495

Get Our Price
Get Quote

From

Wed,

Oct 20, 2021

To

Wed,

Oct 27, 2021
Deals

Promotions For This Departure

Current Promotions

Call or submit a quote for award-winning value and service!

$1 Deposit on Trips

Mention Promo Code: PT6767

$1 Deposit on Trips

Promotion Details

We get it - travel's a big decision. To make it a little easier, Intrepid has lowered their deposits to just $1. Put $1 down now to save a spot on your dream trip before it sells out, then pay the rest later. Plus as always receive our AffordableTours.com 5% extra savings. But hurry, you only have until January 30 to book with a $1 Deposit. Not all dates or itineraries will qualify, please contact your travel consultant for applicable vacations.

Must Book By Thu, Jan 30, 2020

View Promotion Terms & Conditions ›

The offer of $1 deposits to secure an Intrepid Travel small group adventure applies to bookings made January 13 at 12:00am EST - January 30, 2020 at 11:59pm EST and is valid on trips departing February 15 December 31, 2020. The $1 deposit offer is ONLY available to customers booking in the following currencies: USD and CAD. The $1 deposit can be paid towards any Intrepid Travel small group adventure with the following exclusions: Polar trips - includes all itineraries in the Arctic and Antarctic, Tailor-Made Experiences, Inca trail and Gorilla permit trips, Expedition style trips, Adventure Cruises operated by Variety, selected Patagonia trips and the Okavango Delta Fly-In Safari (UUAO). Excluded Gorilla Treks: Pre-purchased permits are required to secure the trek to see the Gorillas. Excluded trips are: YXOG, YXOCC, UXODC, YXOEC, YXOIC, YXOGC, YXOFC, UBODC, YGSU, YGSGC, YGAR, YGAG, YGAU, UBODC. Excluded Inca Trail trips - Pre-purchased permits are required to secure the trek. Excluded trips are: GGBL, GGBNC, GGBPC, GGBTC, GGBWC, GGBZC, GGCLC, GGCRC, GGHC-O, GGKIC, GGKY, GGOA, GGSA, GGSAC, GGSEC, GGSFC, GGSQ, GGSTC, GGSUC, GGTA, GGTBC, GGXT, GGXTC, GGYP, GGYM, GGYBC, GGYQC, GGYA, GGYC, GGYDC, GGYE, GGYEC, GGYCC. Excluded Select Patagonia trips - Internal flights are pre-purchased to secure the trip: Excluded trips are: GPTV, GPTU, GGCB, GGSJ. Full payment is required at least 56 days prior to travel and 90 days prior to travel for Adventure Cruise departures. If booking and traveling with less than 56 days to go until departure, full payment is needed at the time of booking. If the customer wishes to cancel and rebook or to change dates or tours outside the promotional period, they will be required to pay the full deposit towards the new trip. The offer can be applied to new bookings only. Under no circumstances will the offer be applied to existing bookings. There will be no extensions to the booking, travel or payment periods. The offer applies to the tour price only and cannot be used in conjunction with any other offer or discount. Prices, itineraries and inclusions are subject to change without notice. The trip is subject to availability and confirmation by Intrepid Travel at time of booking.

×

$1,495

Get Our Price
Get Quote

From

Wed,

Oct 27, 2021

To

Wed,

Nov 03, 2021
Deals

Promotions For This Departure

Current Promotions

Call or submit a quote for award-winning value and service!

$1 Deposit on Trips

Mention Promo Code: PT6767

$1 Deposit on Trips

Promotion Details

We get it - travel's a big decision. To make it a little easier, Intrepid has lowered their deposits to just $1. Put $1 down now to save a spot on your dream trip before it sells out, then pay the rest later. Plus as always receive our AffordableTours.com 5% extra savings. But hurry, you only have until January 30 to book with a $1 Deposit. Not all dates or itineraries will qualify, please contact your travel consultant for applicable vacations.

Must Book By Thu, Jan 30, 2020

View Promotion Terms & Conditions ›

The offer of $1 deposits to secure an Intrepid Travel small group adventure applies to bookings made January 13 at 12:00am EST - January 30, 2020 at 11:59pm EST and is valid on trips departing February 15 December 31, 2020. The $1 deposit offer is ONLY available to customers booking in the following currencies: USD and CAD. The $1 deposit can be paid towards any Intrepid Travel small group adventure with the following exclusions: Polar trips - includes all itineraries in the Arctic and Antarctic, Tailor-Made Experiences, Inca trail and Gorilla permit trips, Expedition style trips, Adventure Cruises operated by Variety, selected Patagonia trips and the Okavango Delta Fly-In Safari (UUAO). Excluded Gorilla Treks: Pre-purchased permits are required to secure the trek to see the Gorillas. Excluded trips are: YXOG, YXOCC, UXODC, YXOEC, YXOIC, YXOGC, YXOFC, UBODC, YGSU, YGSGC, YGAR, YGAG, YGAU, UBODC. Excluded Inca Trail trips - Pre-purchased permits are required to secure the trek. Excluded trips are: GGBL, GGBNC, GGBPC, GGBTC, GGBWC, GGBZC, GGCLC, GGCRC, GGHC-O, GGKIC, GGKY, GGOA, GGSA, GGSAC, GGSEC, GGSFC, GGSQ, GGSTC, GGSUC, GGTA, GGTBC, GGXT, GGXTC, GGYP, GGYM, GGYBC, GGYQC, GGYA, GGYC, GGYDC, GGYE, GGYEC, GGYCC. Excluded Select Patagonia trips - Internal flights are pre-purchased to secure the trip: Excluded trips are: GPTV, GPTU, GGCB, GGSJ. Full payment is required at least 56 days prior to travel and 90 days prior to travel for Adventure Cruise departures. If booking and traveling with less than 56 days to go until departure, full payment is needed at the time of booking. If the customer wishes to cancel and rebook or to change dates or tours outside the promotional period, they will be required to pay the full deposit towards the new trip. The offer can be applied to new bookings only. Under no circumstances will the offer be applied to existing bookings. There will be no extensions to the booking, travel or payment periods. The offer applies to the tour price only and cannot be used in conjunction with any other offer or discount. Prices, itineraries and inclusions are subject to change without notice. The trip is subject to availability and confirmation by Intrepid Travel at time of booking.

×

$1,495

Get Our Price
Get Quote
* Departure Dates in bold denote Guaranteed Departures
Call or submit a quote for award-winning value and service!
$1 Deposit on Trips
Mention Promo Code: PT6767

$1 Deposit on Trips
$1 Deposit on Trips
Promotion Details
We get it - travel's a big decision. To make it a little easier, Intrepid has lowered their deposits to just $1. Put $1 down now to save a spot on your dream trip before it sells out, then pay the rest later. Plus as always receive our AffordableTours.com 5% extra savings. But hurry, you only have until January 30 to book with a $1 Deposit. Not all dates or itineraries will qualify, please contact your travel consultant for applicable vacations.
Must Book By Thu, Jan 30, 2020
View Promotion Terms & Conditions ›
The offer of $1 deposits to secure an Intrepid Travel small group adventure applies to bookings made January 13 at 12:00am EST - January 30, 2020 at 11:59pm EST and is valid on trips departing February 15 December 31, 2020. The $1 deposit offer is ONLY available to customers booking in the following currencies: USD and CAD. The $1 deposit can be paid towards any Intrepid Travel small group adventure with the following exclusions: Polar trips - includes all itineraries in the Arctic and Antarctic, Tailor-Made Experiences, Inca trail and Gorilla permit trips, Expedition style trips, Adventure Cruises operated by Variety, selected Patagonia trips and the Okavango Delta Fly-In Safari (UUAO). Excluded Gorilla Treks: Pre-purchased permits are required to secure the trek to see the Gorillas. Excluded trips are: YXOG, YXOCC, UXODC, YXOEC, YXOIC, YXOGC, YXOFC, UBODC, YGSU, YGSGC, YGAR, YGAG, YGAU, UBODC. Excluded Inca Trail trips - Pre-purchased permits are required to secure the trek. Excluded trips are: GGBL, GGBNC, GGBPC, GGBTC, GGBWC, GGBZC, GGCLC, GGCRC, GGHC-O, GGKIC, GGKY, GGOA, GGSA, GGSAC, GGSEC, GGSFC, GGSQ, GGSTC, GGSUC, GGTA, GGTBC, GGXT, GGXTC, GGYP, GGYM, GGYBC, GGYQC, GGYA, GGYC, GGYDC, GGYE, GGYEC, GGYCC. Excluded Select Patagonia trips - Internal flights are pre-purchased to secure the trip: Excluded trips are: GPTV, GPTU, GGCB, GGSJ. Full payment is required at least 56 days prior to travel and 90 days prior to travel for Adventure Cruise departures. If booking and traveling with less than 56 days to go until departure, full payment is needed at the time of booking. If the customer wishes to cancel and rebook or to change dates or tours outside the promotional period, they will be required to pay the full deposit towards the new trip. The offer can be applied to new bookings only. Under no circumstances will the offer be applied to existing bookings. There will be no extensions to the booking, travel or payment periods. The offer applies to the tour price only and cannot be used in conjunction with any other offer or discount. Prices, itineraries and inclusions are subject to change without notice. The trip is subject to availability and confirmation by Intrepid Travel at time of booking.
Countries Visited
Cities Visited
Tour Itinerary
Experience the essential sights of a land that lay hidden behind the Iron Curtain for decades on a revealing eight-day tour of European Russia. Travel through Moscow, Suzdal, Novgorod and St Petersburg to peel back some 1000 years of history. From the blue-domed whimsy of the tenth-century Cathedral of the Nativity to the Soviet-era communal apartments of St Petersburg and the restaurant car of an overnight train - this adventure is the perfect introduction to the expansive history and diverse faces of Russia's western reaches.
Day 1: Moscow
Zdrastvutye! Welcome to Moscow, a city that has survived centuries of revolution and tumult, from the days of the tsars through the communist era to the growing pains of democracy. Your adventure begins with a welcome meeting at 6 pm tonight at your hotel. After the meeting, your leader will organise an optional meal so you can enjoy your first taste of delicious Russian cuisine with new friends. If you arrive in Moscow with time to spare, there's plenty to see in this fascinating, historic city. Consider taking an immersive local-led tour with Urban Adventures like the Moscow Underground tour, which reveals Soviet Russia through the mind-bending Moscow Metro.
Day 2: Suzdal
Travel by private bus to Suzdal (approximately 4 hours). The town is a main stop on Russia's legendary Golden Ring, the circle of ancient and former capitals that played an important part in the formation of the Russian Orthodox Church. On arrival enjoy free time to explore at your leisure. Fairy tale-esq Suzdal is filled with contrasting examples of early Russian architecture, where onion-domed monasteries stand next to lovingly decorated wooden cottages. Perhaps drink mead by the riverside while a symphony of cathedral bells rings in the air, or maybe take a walk and peek inside the crumbling churches that line the narrow streets and alleys. Tonight, meet with your group and be welcomed into a local household to enjoy some hearty home cooking.
Day 3: Suzdal – Moscow
Get to know Suzdal on a 3-hour walking tour of this 'open-air museum'. Take in the grandeur of the Kremlin, the carved stonework of the Cathedral of the Nativity, the trading square, market and monasteries. If there's time, walk along the banks of the river and then pop into a local cafe for tea, bliny (pancakes) with caviar, or the Suzdal specialty of medovukha (honey-based spiced mead). Transfer to Vladimir by private van (approximately 30 minutes) and then take the modern high-speed Sapsan train to Moscow (less than 2 hours). Return to the hotel by metro. Spend the evening back in Moscow – maybe wander around the famous Red Square and St Basil's Cathedral.
Day 4: Moscow – Overnight Train
Visit the mausoleum of Russia's most famous revolutionary – Lenin. Join the groups of tourists and locals waiting see the preserved body of the initiator of the 1917 Russian revolution, contained in an austere building in Red Square. Continue with a local guide to the Kremlin grounds, home to the oldest and most important churches in the country, and the resting place for many Tsars and Tsarinas. Walk through the soaring towers and cathedrals of the political and spiritual heart of Russia before entering the Armoury Museum, home to an eye-bulging former royal collection of ambassadorial gifts, Faberge eggs, coronation robes and glittering jewels. This evening board an overnight train to Novgorod (approximately 8 hours) from Moscow's Leningradskiy railway station.
Day 5: Novgorod
Arrive early in the oldest city in Russia. Explore the city's sights on foot with your local guide. The city's foremost attraction is the graceful Kremlin on the banks of the Volkhov River. Inside there are museums and the Cathedral of St Sophia, as well as the amazing Millennium Monument, which tells the story of 1000 years of Russian history. On the opposite bank of the river are quiet shady streets, the graceful ruins of Yaroslav's Court, and other echoes times gone by. In your free time, maybe check out the Yurev Monastery on the shores of Lake Ilmen, visit the Wooden Architecture Museum just outside of town, or catch a performance at the Philharmonic Hall. In the summer you can relax on the little riverside beach or take a boat trip on the Volkhov River. Tonight, maybe hit the banya (bath house) for a refreshing steam and wash with the locals.
Day 6: St Petersburg
Travel by private bus from Novgorod to St Petersburg, one of Russia's most celebrated cities (approximately 4 hours). Truly one of Europe's grandest cities, the living museum of St Petersburg is a blend of baroque European architecture and Russian royal history, built by the Russian tsar Peter the Great by forced peasant labour. Head out on a walking tour with your leader to learn about the city. In the evening, visit the home of our local friends and have a tea party, Russian-style. Not all of the family members speak English, but with your leader on hand to interpret and their warm hospitality, you'll be feeling like one of the family in no time. These families live in St Petersburg's Soviet-era communal apartments, which are still common in St Petersburg. This is a truly unique local experience that you won't find anywhere else.
Day 7: St Petersburg
Built on 42 islands, St Petersburg is also known as the 'Venice of the North'. Spend a free day exploring the city, crossing its many rivers and canals at your own pace. Perhaps enjoy incredible views across the city from the colonnade at St Isaac's Cathedral, or walk along Nevsky Prospekt – St Petersburg's main street. Maybe pop into one of the many bakeries or coffee shops along the way, or head down to Aleksandr Nevsky Lavra where Russia's great musicians and writers like Tchaikovsky and Dostoyevsky are laid to rest in the cemetery. Feeling artistic? You could give life to a family of matryoshka dolls in a painting workshop. Whatever you choose, the city is easy to get around and your leader can help you make the most of your free day. Tonight, perhaps gather together your fellow travellers and seek out a cosy restaurant.
Day 8: St Petersburg
Your Russian adventure will come to an end today after breakfast. There are no activities planned and you are able to depart the accommodation at any time after check out. St Petersburg has much to offer. If you'd like to stay on to explore please speak to your booking agent about securing extra accommodation (subject to availability).
Suzdal - Home-cooked dinner
Suzdal - Guided Walking Tour
Suzdal - Guided walking tour
Moscow - Kremlin & Armoury Guided Tour
Moscow - Red Square & Lenin's Mausoleum
Novgorod - Walking Tour & Kremlin
St Petersburg - Tea party with local family
Meals
6 Breakfast(s) Included
1 Dinner(s) Included

Style: Original

Hotel (5 nights), Guesthouse (1 night), Overnight Sleeper Train (1 night)
Question: How many suitcases can I take with me on my trip?
Each person is allowed one "check-in," and one "carry-on." Remember to take all valuables with you as "carry-on", because electronic equipment, cameras, laptops, jewelry, business documents and money are not covered by the airlines' liability, so always carry them aboard with you.
Question: Is Airfare Included in the Price?
Airfare from your point of origin to and from the trip is not included in the land price.
Similar Tours Other Travelers Liked
Ratings based off 115 reviews about Intrepid Tours - currently showing 6 reviews with comments only
AffordableTours.com® does not itself offer, service or administer the Travel Packages, and the ultimate terms and conditions of any Travel Package made available via the Site Offerings (including the prices quoted in connection with same) will be determined by the applicable Third-Party Travel Service Provider. AffordableTours.com® does not represent or warrant that the Price Quotes are accurate, up-to-date or free of error, or that same will be honored by the applicable Third-Party Travel Service Providers. All Price Quotes, Travel Package availability, Travel Package details/itinerary and other Content are subject to change without notice. All travel details published by and through the Site Offerings should be confirmed directly with the applicable Third-Party Travel Service Provider prior to making any travel plans. Reliance on any information made available to you by and through the Site Offerings is solely at your own risk.
There are many friendly consultants at AffordableTours.com that are ready to answer any of your questions or assist you with your reservation.

Please note: For pricing information, please submit a quote request or call to speak with a qualified travel consultant. We will not be able to send you a price quotation from this Q&A section.