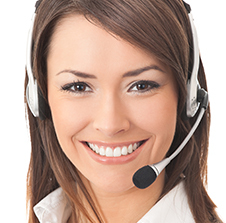 Speak With A Tour Specialist
Dates & Prices
*Departure Dates in bold denote Guaranteed Departures
Start Date
End Date
Offers
Brochure
Land Price
Our Price
Quote

From

Sat,

Apr 25, 2020

To

Wed,

May 06, 2020
Deals

Promotions For This Departure

Current Promotions

Call or submit a quote for award-winning value and service!

$1 Deposit on Trips

Mention Promo Code: PT6767

$1 Deposit on Trips

Promotion Details

We get it - travel's a big decision. To make it a little easier, Intrepid has lowered their deposits to just $1. Put $1 down now to save a spot on your dream trip before it sells out, then pay the rest later. Plus as always receive our AffordableTours.com 5% extra savings. But hurry, you only have until January 30 to book with a $1 Deposit. Not all dates or itineraries will qualify, please contact your travel consultant for applicable vacations.

Must Book By Thu, Jan 30, 2020

View Promotion Terms & Conditions ›

The offer of $1 deposits to secure an Intrepid Travel small group adventure applies to bookings made January 13 at 12:00am EST - January 30, 2020 at 11:59pm EST and is valid on trips departing February 15 December 31, 2020. The $1 deposit offer is ONLY available to customers booking in the following currencies: USD and CAD. The $1 deposit can be paid towards any Intrepid Travel small group adventure with the following exclusions: Polar trips - includes all itineraries in the Arctic and Antarctic, Tailor-Made Experiences, Inca trail and Gorilla permit trips, Expedition style trips, Adventure Cruises operated by Variety, selected Patagonia trips and the Okavango Delta Fly-In Safari (UUAO). Excluded Gorilla Treks: Pre-purchased permits are required to secure the trek to see the Gorillas. Excluded trips are: YXOG, YXOCC, UXODC, YXOEC, YXOIC, YXOGC, YXOFC, UBODC, YGSU, YGSGC, YGAR, YGAG, YGAU, UBODC. Excluded Inca Trail trips - Pre-purchased permits are required to secure the trek. Excluded trips are: GGBL, GGBNC, GGBPC, GGBTC, GGBWC, GGBZC, GGCLC, GGCRC, GGHC-O, GGKIC, GGKY, GGOA, GGSA, GGSAC, GGSEC, GGSFC, GGSQ, GGSTC, GGSUC, GGTA, GGTBC, GGXT, GGXTC, GGYP, GGYM, GGYBC, GGYQC, GGYA, GGYC, GGYDC, GGYE, GGYEC, GGYCC. Excluded Select Patagonia trips - Internal flights are pre-purchased to secure the trip: Excluded trips are: GPTV, GPTU, GGCB, GGSJ. Full payment is required at least 56 days prior to travel and 90 days prior to travel for Adventure Cruise departures. If booking and traveling with less than 56 days to go until departure, full payment is needed at the time of booking. If the customer wishes to cancel and rebook or to change dates or tours outside the promotional period, they will be required to pay the full deposit towards the new trip. The offer can be applied to new bookings only. Under no circumstances will the offer be applied to existing bookings. There will be no extensions to the booking, travel or payment periods. The offer applies to the tour price only and cannot be used in conjunction with any other offer or discount. Prices, itineraries and inclusions are subject to change without notice. The trip is subject to availability and confirmation by Intrepid Travel at time of booking.

×

$2,530

Get Our Price
Get Quote

From

Sat,

May 02, 2020

To

Wed,

May 13, 2020
Deals

Promotions For This Departure

Current Promotions

Call or submit a quote for award-winning value and service!

$1 Deposit on Trips

Mention Promo Code: PT6767

$1 Deposit on Trips

Promotion Details

We get it - travel's a big decision. To make it a little easier, Intrepid has lowered their deposits to just $1. Put $1 down now to save a spot on your dream trip before it sells out, then pay the rest later. Plus as always receive our AffordableTours.com 5% extra savings. But hurry, you only have until January 30 to book with a $1 Deposit. Not all dates or itineraries will qualify, please contact your travel consultant for applicable vacations.

Must Book By Thu, Jan 30, 2020

View Promotion Terms & Conditions ›

The offer of $1 deposits to secure an Intrepid Travel small group adventure applies to bookings made January 13 at 12:00am EST - January 30, 2020 at 11:59pm EST and is valid on trips departing February 15 December 31, 2020. The $1 deposit offer is ONLY available to customers booking in the following currencies: USD and CAD. The $1 deposit can be paid towards any Intrepid Travel small group adventure with the following exclusions: Polar trips - includes all itineraries in the Arctic and Antarctic, Tailor-Made Experiences, Inca trail and Gorilla permit trips, Expedition style trips, Adventure Cruises operated by Variety, selected Patagonia trips and the Okavango Delta Fly-In Safari (UUAO). Excluded Gorilla Treks: Pre-purchased permits are required to secure the trek to see the Gorillas. Excluded trips are: YXOG, YXOCC, UXODC, YXOEC, YXOIC, YXOGC, YXOFC, UBODC, YGSU, YGSGC, YGAR, YGAG, YGAU, UBODC. Excluded Inca Trail trips - Pre-purchased permits are required to secure the trek. Excluded trips are: GGBL, GGBNC, GGBPC, GGBTC, GGBWC, GGBZC, GGCLC, GGCRC, GGHC-O, GGKIC, GGKY, GGOA, GGSA, GGSAC, GGSEC, GGSFC, GGSQ, GGSTC, GGSUC, GGTA, GGTBC, GGXT, GGXTC, GGYP, GGYM, GGYBC, GGYQC, GGYA, GGYC, GGYDC, GGYE, GGYEC, GGYCC. Excluded Select Patagonia trips - Internal flights are pre-purchased to secure the trip: Excluded trips are: GPTV, GPTU, GGCB, GGSJ. Full payment is required at least 56 days prior to travel and 90 days prior to travel for Adventure Cruise departures. If booking and traveling with less than 56 days to go until departure, full payment is needed at the time of booking. If the customer wishes to cancel and rebook or to change dates or tours outside the promotional period, they will be required to pay the full deposit towards the new trip. The offer can be applied to new bookings only. Under no circumstances will the offer be applied to existing bookings. There will be no extensions to the booking, travel or payment periods. The offer applies to the tour price only and cannot be used in conjunction with any other offer or discount. Prices, itineraries and inclusions are subject to change without notice. The trip is subject to availability and confirmation by Intrepid Travel at time of booking.

×

$2,670

Get Our Price
Get Quote

From

Sat,

May 16, 2020

To

Wed,

May 27, 2020
Deals

Promotions For This Departure

Current Promotions

Call or submit a quote for award-winning value and service!

$1 Deposit on Trips

Mention Promo Code: PT6767

$1 Deposit on Trips

Promotion Details

We get it - travel's a big decision. To make it a little easier, Intrepid has lowered their deposits to just $1. Put $1 down now to save a spot on your dream trip before it sells out, then pay the rest later. Plus as always receive our AffordableTours.com 5% extra savings. But hurry, you only have until January 30 to book with a $1 Deposit. Not all dates or itineraries will qualify, please contact your travel consultant for applicable vacations.

Must Book By Thu, Jan 30, 2020

View Promotion Terms & Conditions ›

The offer of $1 deposits to secure an Intrepid Travel small group adventure applies to bookings made January 13 at 12:00am EST - January 30, 2020 at 11:59pm EST and is valid on trips departing February 15 December 31, 2020. The $1 deposit offer is ONLY available to customers booking in the following currencies: USD and CAD. The $1 deposit can be paid towards any Intrepid Travel small group adventure with the following exclusions: Polar trips - includes all itineraries in the Arctic and Antarctic, Tailor-Made Experiences, Inca trail and Gorilla permit trips, Expedition style trips, Adventure Cruises operated by Variety, selected Patagonia trips and the Okavango Delta Fly-In Safari (UUAO). Excluded Gorilla Treks: Pre-purchased permits are required to secure the trek to see the Gorillas. Excluded trips are: YXOG, YXOCC, UXODC, YXOEC, YXOIC, YXOGC, YXOFC, UBODC, YGSU, YGSGC, YGAR, YGAG, YGAU, UBODC. Excluded Inca Trail trips - Pre-purchased permits are required to secure the trek. Excluded trips are: GGBL, GGBNC, GGBPC, GGBTC, GGBWC, GGBZC, GGCLC, GGCRC, GGHC-O, GGKIC, GGKY, GGOA, GGSA, GGSAC, GGSEC, GGSFC, GGSQ, GGSTC, GGSUC, GGTA, GGTBC, GGXT, GGXTC, GGYP, GGYM, GGYBC, GGYQC, GGYA, GGYC, GGYDC, GGYE, GGYEC, GGYCC. Excluded Select Patagonia trips - Internal flights are pre-purchased to secure the trip: Excluded trips are: GPTV, GPTU, GGCB, GGSJ. Full payment is required at least 56 days prior to travel and 90 days prior to travel for Adventure Cruise departures. If booking and traveling with less than 56 days to go until departure, full payment is needed at the time of booking. If the customer wishes to cancel and rebook or to change dates or tours outside the promotional period, they will be required to pay the full deposit towards the new trip. The offer can be applied to new bookings only. Under no circumstances will the offer be applied to existing bookings. There will be no extensions to the booking, travel or payment periods. The offer applies to the tour price only and cannot be used in conjunction with any other offer or discount. Prices, itineraries and inclusions are subject to change without notice. The trip is subject to availability and confirmation by Intrepid Travel at time of booking.

×

$2,775

Get Our Price
Get Quote

From

Sat,

May 30, 2020

To

Wed,

Jun 10, 2020
Deals

Promotions For This Departure

Current Promotions

Call or submit a quote for award-winning value and service!

$1 Deposit on Trips

Mention Promo Code: PT6767

$1 Deposit on Trips

Promotion Details

We get it - travel's a big decision. To make it a little easier, Intrepid has lowered their deposits to just $1. Put $1 down now to save a spot on your dream trip before it sells out, then pay the rest later. Plus as always receive our AffordableTours.com 5% extra savings. But hurry, you only have until January 30 to book with a $1 Deposit. Not all dates or itineraries will qualify, please contact your travel consultant for applicable vacations.

Must Book By Thu, Jan 30, 2020

View Promotion Terms & Conditions ›

The offer of $1 deposits to secure an Intrepid Travel small group adventure applies to bookings made January 13 at 12:00am EST - January 30, 2020 at 11:59pm EST and is valid on trips departing February 15 December 31, 2020. The $1 deposit offer is ONLY available to customers booking in the following currencies: USD and CAD. The $1 deposit can be paid towards any Intrepid Travel small group adventure with the following exclusions: Polar trips - includes all itineraries in the Arctic and Antarctic, Tailor-Made Experiences, Inca trail and Gorilla permit trips, Expedition style trips, Adventure Cruises operated by Variety, selected Patagonia trips and the Okavango Delta Fly-In Safari (UUAO). Excluded Gorilla Treks: Pre-purchased permits are required to secure the trek to see the Gorillas. Excluded trips are: YXOG, YXOCC, UXODC, YXOEC, YXOIC, YXOGC, YXOFC, UBODC, YGSU, YGSGC, YGAR, YGAG, YGAU, UBODC. Excluded Inca Trail trips - Pre-purchased permits are required to secure the trek. Excluded trips are: GGBL, GGBNC, GGBPC, GGBTC, GGBWC, GGBZC, GGCLC, GGCRC, GGHC-O, GGKIC, GGKY, GGOA, GGSA, GGSAC, GGSEC, GGSFC, GGSQ, GGSTC, GGSUC, GGTA, GGTBC, GGXT, GGXTC, GGYP, GGYM, GGYBC, GGYQC, GGYA, GGYC, GGYDC, GGYE, GGYEC, GGYCC. Excluded Select Patagonia trips - Internal flights are pre-purchased to secure the trip: Excluded trips are: GPTV, GPTU, GGCB, GGSJ. Full payment is required at least 56 days prior to travel and 90 days prior to travel for Adventure Cruise departures. If booking and traveling with less than 56 days to go until departure, full payment is needed at the time of booking. If the customer wishes to cancel and rebook or to change dates or tours outside the promotional period, they will be required to pay the full deposit towards the new trip. The offer can be applied to new bookings only. Under no circumstances will the offer be applied to existing bookings. There will be no extensions to the booking, travel or payment periods. The offer applies to the tour price only and cannot be used in conjunction with any other offer or discount. Prices, itineraries and inclusions are subject to change without notice. The trip is subject to availability and confirmation by Intrepid Travel at time of booking.

×

$2,775

Get Our Price
Get Quote

From

Sat,

Jun 06, 2020

To

Wed,

Jun 17, 2020
Deals

Promotions For This Departure

Current Promotions

Call or submit a quote for award-winning value and service!

$1 Deposit on Trips

Mention Promo Code: PT6767

$1 Deposit on Trips

Promotion Details

We get it - travel's a big decision. To make it a little easier, Intrepid has lowered their deposits to just $1. Put $1 down now to save a spot on your dream trip before it sells out, then pay the rest later. Plus as always receive our AffordableTours.com 5% extra savings. But hurry, you only have until January 30 to book with a $1 Deposit. Not all dates or itineraries will qualify, please contact your travel consultant for applicable vacations.

Must Book By Thu, Jan 30, 2020

View Promotion Terms & Conditions ›

The offer of $1 deposits to secure an Intrepid Travel small group adventure applies to bookings made January 13 at 12:00am EST - January 30, 2020 at 11:59pm EST and is valid on trips departing February 15 December 31, 2020. The $1 deposit offer is ONLY available to customers booking in the following currencies: USD and CAD. The $1 deposit can be paid towards any Intrepid Travel small group adventure with the following exclusions: Polar trips - includes all itineraries in the Arctic and Antarctic, Tailor-Made Experiences, Inca trail and Gorilla permit trips, Expedition style trips, Adventure Cruises operated by Variety, selected Patagonia trips and the Okavango Delta Fly-In Safari (UUAO). Excluded Gorilla Treks: Pre-purchased permits are required to secure the trek to see the Gorillas. Excluded trips are: YXOG, YXOCC, UXODC, YXOEC, YXOIC, YXOGC, YXOFC, UBODC, YGSU, YGSGC, YGAR, YGAG, YGAU, UBODC. Excluded Inca Trail trips - Pre-purchased permits are required to secure the trek. Excluded trips are: GGBL, GGBNC, GGBPC, GGBTC, GGBWC, GGBZC, GGCLC, GGCRC, GGHC-O, GGKIC, GGKY, GGOA, GGSA, GGSAC, GGSEC, GGSFC, GGSQ, GGSTC, GGSUC, GGTA, GGTBC, GGXT, GGXTC, GGYP, GGYM, GGYBC, GGYQC, GGYA, GGYC, GGYDC, GGYE, GGYEC, GGYCC. Excluded Select Patagonia trips - Internal flights are pre-purchased to secure the trip: Excluded trips are: GPTV, GPTU, GGCB, GGSJ. Full payment is required at least 56 days prior to travel and 90 days prior to travel for Adventure Cruise departures. If booking and traveling with less than 56 days to go until departure, full payment is needed at the time of booking. If the customer wishes to cancel and rebook or to change dates or tours outside the promotional period, they will be required to pay the full deposit towards the new trip. The offer can be applied to new bookings only. Under no circumstances will the offer be applied to existing bookings. There will be no extensions to the booking, travel or payment periods. The offer applies to the tour price only and cannot be used in conjunction with any other offer or discount. Prices, itineraries and inclusions are subject to change without notice. The trip is subject to availability and confirmation by Intrepid Travel at time of booking.

×

$2,720

Get Our Price
Get Quote

From

Sat,

Jun 13, 2020

To

Wed,

Jun 24, 2020
Deals

Promotions For This Departure

Current Promotions

Call or submit a quote for award-winning value and service!

$1 Deposit on Trips

Mention Promo Code: PT6767

$1 Deposit on Trips

Promotion Details

We get it - travel's a big decision. To make it a little easier, Intrepid has lowered their deposits to just $1. Put $1 down now to save a spot on your dream trip before it sells out, then pay the rest later. Plus as always receive our AffordableTours.com 5% extra savings. But hurry, you only have until January 30 to book with a $1 Deposit. Not all dates or itineraries will qualify, please contact your travel consultant for applicable vacations.

Must Book By Thu, Jan 30, 2020

View Promotion Terms & Conditions ›

The offer of $1 deposits to secure an Intrepid Travel small group adventure applies to bookings made January 13 at 12:00am EST - January 30, 2020 at 11:59pm EST and is valid on trips departing February 15 December 31, 2020. The $1 deposit offer is ONLY available to customers booking in the following currencies: USD and CAD. The $1 deposit can be paid towards any Intrepid Travel small group adventure with the following exclusions: Polar trips - includes all itineraries in the Arctic and Antarctic, Tailor-Made Experiences, Inca trail and Gorilla permit trips, Expedition style trips, Adventure Cruises operated by Variety, selected Patagonia trips and the Okavango Delta Fly-In Safari (UUAO). Excluded Gorilla Treks: Pre-purchased permits are required to secure the trek to see the Gorillas. Excluded trips are: YXOG, YXOCC, UXODC, YXOEC, YXOIC, YXOGC, YXOFC, UBODC, YGSU, YGSGC, YGAR, YGAG, YGAU, UBODC. Excluded Inca Trail trips - Pre-purchased permits are required to secure the trek. Excluded trips are: GGBL, GGBNC, GGBPC, GGBTC, GGBWC, GGBZC, GGCLC, GGCRC, GGHC-O, GGKIC, GGKY, GGOA, GGSA, GGSAC, GGSEC, GGSFC, GGSQ, GGSTC, GGSUC, GGTA, GGTBC, GGXT, GGXTC, GGYP, GGYM, GGYBC, GGYQC, GGYA, GGYC, GGYDC, GGYE, GGYEC, GGYCC. Excluded Select Patagonia trips - Internal flights are pre-purchased to secure the trip: Excluded trips are: GPTV, GPTU, GGCB, GGSJ. Full payment is required at least 56 days prior to travel and 90 days prior to travel for Adventure Cruise departures. If booking and traveling with less than 56 days to go until departure, full payment is needed at the time of booking. If the customer wishes to cancel and rebook or to change dates or tours outside the promotional period, they will be required to pay the full deposit towards the new trip. The offer can be applied to new bookings only. Under no circumstances will the offer be applied to existing bookings. There will be no extensions to the booking, travel or payment periods. The offer applies to the tour price only and cannot be used in conjunction with any other offer or discount. Prices, itineraries and inclusions are subject to change without notice. The trip is subject to availability and confirmation by Intrepid Travel at time of booking.

×

$2,620

Get Our Price
Get Quote

From

Wed,

Jun 17, 2020

To

Sun,

Jun 28, 2020
Deals

Promotions For This Departure

Current Promotions

Call or submit a quote for award-winning value and service!

$1 Deposit on Trips

Mention Promo Code: PT6767

$1 Deposit on Trips

Promotion Details

We get it - travel's a big decision. To make it a little easier, Intrepid has lowered their deposits to just $1. Put $1 down now to save a spot on your dream trip before it sells out, then pay the rest later. Plus as always receive our AffordableTours.com 5% extra savings. But hurry, you only have until January 30 to book with a $1 Deposit. Not all dates or itineraries will qualify, please contact your travel consultant for applicable vacations.

Must Book By Thu, Jan 30, 2020

View Promotion Terms & Conditions ›

The offer of $1 deposits to secure an Intrepid Travel small group adventure applies to bookings made January 13 at 12:00am EST - January 30, 2020 at 11:59pm EST and is valid on trips departing February 15 December 31, 2020. The $1 deposit offer is ONLY available to customers booking in the following currencies: USD and CAD. The $1 deposit can be paid towards any Intrepid Travel small group adventure with the following exclusions: Polar trips - includes all itineraries in the Arctic and Antarctic, Tailor-Made Experiences, Inca trail and Gorilla permit trips, Expedition style trips, Adventure Cruises operated by Variety, selected Patagonia trips and the Okavango Delta Fly-In Safari (UUAO). Excluded Gorilla Treks: Pre-purchased permits are required to secure the trek to see the Gorillas. Excluded trips are: YXOG, YXOCC, UXODC, YXOEC, YXOIC, YXOGC, YXOFC, UBODC, YGSU, YGSGC, YGAR, YGAG, YGAU, UBODC. Excluded Inca Trail trips - Pre-purchased permits are required to secure the trek. Excluded trips are: GGBL, GGBNC, GGBPC, GGBTC, GGBWC, GGBZC, GGCLC, GGCRC, GGHC-O, GGKIC, GGKY, GGOA, GGSA, GGSAC, GGSEC, GGSFC, GGSQ, GGSTC, GGSUC, GGTA, GGTBC, GGXT, GGXTC, GGYP, GGYM, GGYBC, GGYQC, GGYA, GGYC, GGYDC, GGYE, GGYEC, GGYCC. Excluded Select Patagonia trips - Internal flights are pre-purchased to secure the trip: Excluded trips are: GPTV, GPTU, GGCB, GGSJ. Full payment is required at least 56 days prior to travel and 90 days prior to travel for Adventure Cruise departures. If booking and traveling with less than 56 days to go until departure, full payment is needed at the time of booking. If the customer wishes to cancel and rebook or to change dates or tours outside the promotional period, they will be required to pay the full deposit towards the new trip. The offer can be applied to new bookings only. Under no circumstances will the offer be applied to existing bookings. There will be no extensions to the booking, travel or payment periods. The offer applies to the tour price only and cannot be used in conjunction with any other offer or discount. Prices, itineraries and inclusions are subject to change without notice. The trip is subject to availability and confirmation by Intrepid Travel at time of booking.

×

$2,620

Get Our Price
Get Quote

From

Sat,

Jun 20, 2020

To

Wed,

Jul 01, 2020
Deals

Promotions For This Departure

Current Promotions

Call or submit a quote for award-winning value and service!

$1 Deposit on Trips

Mention Promo Code: PT6767

$1 Deposit on Trips

Promotion Details

We get it - travel's a big decision. To make it a little easier, Intrepid has lowered their deposits to just $1. Put $1 down now to save a spot on your dream trip before it sells out, then pay the rest later. Plus as always receive our AffordableTours.com 5% extra savings. But hurry, you only have until January 30 to book with a $1 Deposit. Not all dates or itineraries will qualify, please contact your travel consultant for applicable vacations.

Must Book By Thu, Jan 30, 2020

View Promotion Terms & Conditions ›

The offer of $1 deposits to secure an Intrepid Travel small group adventure applies to bookings made January 13 at 12:00am EST - January 30, 2020 at 11:59pm EST and is valid on trips departing February 15 December 31, 2020. The $1 deposit offer is ONLY available to customers booking in the following currencies: USD and CAD. The $1 deposit can be paid towards any Intrepid Travel small group adventure with the following exclusions: Polar trips - includes all itineraries in the Arctic and Antarctic, Tailor-Made Experiences, Inca trail and Gorilla permit trips, Expedition style trips, Adventure Cruises operated by Variety, selected Patagonia trips and the Okavango Delta Fly-In Safari (UUAO). Excluded Gorilla Treks: Pre-purchased permits are required to secure the trek to see the Gorillas. Excluded trips are: YXOG, YXOCC, UXODC, YXOEC, YXOIC, YXOGC, YXOFC, UBODC, YGSU, YGSGC, YGAR, YGAG, YGAU, UBODC. Excluded Inca Trail trips - Pre-purchased permits are required to secure the trek. Excluded trips are: GGBL, GGBNC, GGBPC, GGBTC, GGBWC, GGBZC, GGCLC, GGCRC, GGHC-O, GGKIC, GGKY, GGOA, GGSA, GGSAC, GGSEC, GGSFC, GGSQ, GGSTC, GGSUC, GGTA, GGTBC, GGXT, GGXTC, GGYP, GGYM, GGYBC, GGYQC, GGYA, GGYC, GGYDC, GGYE, GGYEC, GGYCC. Excluded Select Patagonia trips - Internal flights are pre-purchased to secure the trip: Excluded trips are: GPTV, GPTU, GGCB, GGSJ. Full payment is required at least 56 days prior to travel and 90 days prior to travel for Adventure Cruise departures. If booking and traveling with less than 56 days to go until departure, full payment is needed at the time of booking. If the customer wishes to cancel and rebook or to change dates or tours outside the promotional period, they will be required to pay the full deposit towards the new trip. The offer can be applied to new bookings only. Under no circumstances will the offer be applied to existing bookings. There will be no extensions to the booking, travel or payment periods. The offer applies to the tour price only and cannot be used in conjunction with any other offer or discount. Prices, itineraries and inclusions are subject to change without notice. The trip is subject to availability and confirmation by Intrepid Travel at time of booking.

×

$2,595

Get Our Price
Get Quote

From

Sat,

Jun 27, 2020

To

Wed,

Jul 08, 2020
Deals

Promotions For This Departure

Current Promotions

Call or submit a quote for award-winning value and service!

$1 Deposit on Trips

Mention Promo Code: PT6767

$1 Deposit on Trips

Promotion Details

We get it - travel's a big decision. To make it a little easier, Intrepid has lowered their deposits to just $1. Put $1 down now to save a spot on your dream trip before it sells out, then pay the rest later. Plus as always receive our AffordableTours.com 5% extra savings. But hurry, you only have until January 30 to book with a $1 Deposit. Not all dates or itineraries will qualify, please contact your travel consultant for applicable vacations.

Must Book By Thu, Jan 30, 2020

View Promotion Terms & Conditions ›

The offer of $1 deposits to secure an Intrepid Travel small group adventure applies to bookings made January 13 at 12:00am EST - January 30, 2020 at 11:59pm EST and is valid on trips departing February 15 December 31, 2020. The $1 deposit offer is ONLY available to customers booking in the following currencies: USD and CAD. The $1 deposit can be paid towards any Intrepid Travel small group adventure with the following exclusions: Polar trips - includes all itineraries in the Arctic and Antarctic, Tailor-Made Experiences, Inca trail and Gorilla permit trips, Expedition style trips, Adventure Cruises operated by Variety, selected Patagonia trips and the Okavango Delta Fly-In Safari (UUAO). Excluded Gorilla Treks: Pre-purchased permits are required to secure the trek to see the Gorillas. Excluded trips are: YXOG, YXOCC, UXODC, YXOEC, YXOIC, YXOGC, YXOFC, UBODC, YGSU, YGSGC, YGAR, YGAG, YGAU, UBODC. Excluded Inca Trail trips - Pre-purchased permits are required to secure the trek. Excluded trips are: GGBL, GGBNC, GGBPC, GGBTC, GGBWC, GGBZC, GGCLC, GGCRC, GGHC-O, GGKIC, GGKY, GGOA, GGSA, GGSAC, GGSEC, GGSFC, GGSQ, GGSTC, GGSUC, GGTA, GGTBC, GGXT, GGXTC, GGYP, GGYM, GGYBC, GGYQC, GGYA, GGYC, GGYDC, GGYE, GGYEC, GGYCC. Excluded Select Patagonia trips - Internal flights are pre-purchased to secure the trip: Excluded trips are: GPTV, GPTU, GGCB, GGSJ. Full payment is required at least 56 days prior to travel and 90 days prior to travel for Adventure Cruise departures. If booking and traveling with less than 56 days to go until departure, full payment is needed at the time of booking. If the customer wishes to cancel and rebook or to change dates or tours outside the promotional period, they will be required to pay the full deposit towards the new trip. The offer can be applied to new bookings only. Under no circumstances will the offer be applied to existing bookings. There will be no extensions to the booking, travel or payment periods. The offer applies to the tour price only and cannot be used in conjunction with any other offer or discount. Prices, itineraries and inclusions are subject to change without notice. The trip is subject to availability and confirmation by Intrepid Travel at time of booking.

×

$2,520

Get Our Price
Get Quote

From

Sat,

Jul 04, 2020

To

Wed,

Jul 15, 2020
Deals

Promotions For This Departure

Current Promotions

Call or submit a quote for award-winning value and service!

$1 Deposit on Trips

Mention Promo Code: PT6767

$1 Deposit on Trips

Promotion Details

We get it - travel's a big decision. To make it a little easier, Intrepid has lowered their deposits to just $1. Put $1 down now to save a spot on your dream trip before it sells out, then pay the rest later. Plus as always receive our AffordableTours.com 5% extra savings. But hurry, you only have until January 30 to book with a $1 Deposit. Not all dates or itineraries will qualify, please contact your travel consultant for applicable vacations.

Must Book By Thu, Jan 30, 2020

View Promotion Terms & Conditions ›

The offer of $1 deposits to secure an Intrepid Travel small group adventure applies to bookings made January 13 at 12:00am EST - January 30, 2020 at 11:59pm EST and is valid on trips departing February 15 December 31, 2020. The $1 deposit offer is ONLY available to customers booking in the following currencies: USD and CAD. The $1 deposit can be paid towards any Intrepid Travel small group adventure with the following exclusions: Polar trips - includes all itineraries in the Arctic and Antarctic, Tailor-Made Experiences, Inca trail and Gorilla permit trips, Expedition style trips, Adventure Cruises operated by Variety, selected Patagonia trips and the Okavango Delta Fly-In Safari (UUAO). Excluded Gorilla Treks: Pre-purchased permits are required to secure the trek to see the Gorillas. Excluded trips are: YXOG, YXOCC, UXODC, YXOEC, YXOIC, YXOGC, YXOFC, UBODC, YGSU, YGSGC, YGAR, YGAG, YGAU, UBODC. Excluded Inca Trail trips - Pre-purchased permits are required to secure the trek. Excluded trips are: GGBL, GGBNC, GGBPC, GGBTC, GGBWC, GGBZC, GGCLC, GGCRC, GGHC-O, GGKIC, GGKY, GGOA, GGSA, GGSAC, GGSEC, GGSFC, GGSQ, GGSTC, GGSUC, GGTA, GGTBC, GGXT, GGXTC, GGYP, GGYM, GGYBC, GGYQC, GGYA, GGYC, GGYDC, GGYE, GGYEC, GGYCC. Excluded Select Patagonia trips - Internal flights are pre-purchased to secure the trip: Excluded trips are: GPTV, GPTU, GGCB, GGSJ. Full payment is required at least 56 days prior to travel and 90 days prior to travel for Adventure Cruise departures. If booking and traveling with less than 56 days to go until departure, full payment is needed at the time of booking. If the customer wishes to cancel and rebook or to change dates or tours outside the promotional period, they will be required to pay the full deposit towards the new trip. The offer can be applied to new bookings only. Under no circumstances will the offer be applied to existing bookings. There will be no extensions to the booking, travel or payment periods. The offer applies to the tour price only and cannot be used in conjunction with any other offer or discount. Prices, itineraries and inclusions are subject to change without notice. The trip is subject to availability and confirmation by Intrepid Travel at time of booking.

×

$2,520

Get Our Price
Get Quote

From

Sat,

Jul 11, 2020

To

Wed,

Jul 22, 2020
Deals

Promotions For This Departure

Current Promotions

Call or submit a quote for award-winning value and service!

$1 Deposit on Trips

Mention Promo Code: PT6767

$1 Deposit on Trips

Promotion Details

We get it - travel's a big decision. To make it a little easier, Intrepid has lowered their deposits to just $1. Put $1 down now to save a spot on your dream trip before it sells out, then pay the rest later. Plus as always receive our AffordableTours.com 5% extra savings. But hurry, you only have until January 30 to book with a $1 Deposit. Not all dates or itineraries will qualify, please contact your travel consultant for applicable vacations.

Must Book By Thu, Jan 30, 2020

View Promotion Terms & Conditions ›

The offer of $1 deposits to secure an Intrepid Travel small group adventure applies to bookings made January 13 at 12:00am EST - January 30, 2020 at 11:59pm EST and is valid on trips departing February 15 December 31, 2020. The $1 deposit offer is ONLY available to customers booking in the following currencies: USD and CAD. The $1 deposit can be paid towards any Intrepid Travel small group adventure with the following exclusions: Polar trips - includes all itineraries in the Arctic and Antarctic, Tailor-Made Experiences, Inca trail and Gorilla permit trips, Expedition style trips, Adventure Cruises operated by Variety, selected Patagonia trips and the Okavango Delta Fly-In Safari (UUAO). Excluded Gorilla Treks: Pre-purchased permits are required to secure the trek to see the Gorillas. Excluded trips are: YXOG, YXOCC, UXODC, YXOEC, YXOIC, YXOGC, YXOFC, UBODC, YGSU, YGSGC, YGAR, YGAG, YGAU, UBODC. Excluded Inca Trail trips - Pre-purchased permits are required to secure the trek. Excluded trips are: GGBL, GGBNC, GGBPC, GGBTC, GGBWC, GGBZC, GGCLC, GGCRC, GGHC-O, GGKIC, GGKY, GGOA, GGSA, GGSAC, GGSEC, GGSFC, GGSQ, GGSTC, GGSUC, GGTA, GGTBC, GGXT, GGXTC, GGYP, GGYM, GGYBC, GGYQC, GGYA, GGYC, GGYDC, GGYE, GGYEC, GGYCC. Excluded Select Patagonia trips - Internal flights are pre-purchased to secure the trip: Excluded trips are: GPTV, GPTU, GGCB, GGSJ. Full payment is required at least 56 days prior to travel and 90 days prior to travel for Adventure Cruise departures. If booking and traveling with less than 56 days to go until departure, full payment is needed at the time of booking. If the customer wishes to cancel and rebook or to change dates or tours outside the promotional period, they will be required to pay the full deposit towards the new trip. The offer can be applied to new bookings only. Under no circumstances will the offer be applied to existing bookings. There will be no extensions to the booking, travel or payment periods. The offer applies to the tour price only and cannot be used in conjunction with any other offer or discount. Prices, itineraries and inclusions are subject to change without notice. The trip is subject to availability and confirmation by Intrepid Travel at time of booking.

×

$2,520

Get Our Price
Get Quote

From

Sat,

Jul 18, 2020

To

Wed,

Jul 29, 2020
Deals

Promotions For This Departure

Current Promotions

Call or submit a quote for award-winning value and service!

$1 Deposit on Trips

Mention Promo Code: PT6767

$1 Deposit on Trips

Promotion Details

We get it - travel's a big decision. To make it a little easier, Intrepid has lowered their deposits to just $1. Put $1 down now to save a spot on your dream trip before it sells out, then pay the rest later. Plus as always receive our AffordableTours.com 5% extra savings. But hurry, you only have until January 30 to book with a $1 Deposit. Not all dates or itineraries will qualify, please contact your travel consultant for applicable vacations.

Must Book By Thu, Jan 30, 2020

View Promotion Terms & Conditions ›

The offer of $1 deposits to secure an Intrepid Travel small group adventure applies to bookings made January 13 at 12:00am EST - January 30, 2020 at 11:59pm EST and is valid on trips departing February 15 December 31, 2020. The $1 deposit offer is ONLY available to customers booking in the following currencies: USD and CAD. The $1 deposit can be paid towards any Intrepid Travel small group adventure with the following exclusions: Polar trips - includes all itineraries in the Arctic and Antarctic, Tailor-Made Experiences, Inca trail and Gorilla permit trips, Expedition style trips, Adventure Cruises operated by Variety, selected Patagonia trips and the Okavango Delta Fly-In Safari (UUAO). Excluded Gorilla Treks: Pre-purchased permits are required to secure the trek to see the Gorillas. Excluded trips are: YXOG, YXOCC, UXODC, YXOEC, YXOIC, YXOGC, YXOFC, UBODC, YGSU, YGSGC, YGAR, YGAG, YGAU, UBODC. Excluded Inca Trail trips - Pre-purchased permits are required to secure the trek. Excluded trips are: GGBL, GGBNC, GGBPC, GGBTC, GGBWC, GGBZC, GGCLC, GGCRC, GGHC-O, GGKIC, GGKY, GGOA, GGSA, GGSAC, GGSEC, GGSFC, GGSQ, GGSTC, GGSUC, GGTA, GGTBC, GGXT, GGXTC, GGYP, GGYM, GGYBC, GGYQC, GGYA, GGYC, GGYDC, GGYE, GGYEC, GGYCC. Excluded Select Patagonia trips - Internal flights are pre-purchased to secure the trip: Excluded trips are: GPTV, GPTU, GGCB, GGSJ. Full payment is required at least 56 days prior to travel and 90 days prior to travel for Adventure Cruise departures. If booking and traveling with less than 56 days to go until departure, full payment is needed at the time of booking. If the customer wishes to cancel and rebook or to change dates or tours outside the promotional period, they will be required to pay the full deposit towards the new trip. The offer can be applied to new bookings only. Under no circumstances will the offer be applied to existing bookings. There will be no extensions to the booking, travel or payment periods. The offer applies to the tour price only and cannot be used in conjunction with any other offer or discount. Prices, itineraries and inclusions are subject to change without notice. The trip is subject to availability and confirmation by Intrepid Travel at time of booking.

×

$2,520

Get Our Price
Get Quote

From

Sat,

Jul 25, 2020

To

Wed,

Aug 05, 2020
Deals

Promotions For This Departure

Current Promotions

Call or submit a quote for award-winning value and service!

$1 Deposit on Trips

Mention Promo Code: PT6767

$1 Deposit on Trips

Promotion Details

We get it - travel's a big decision. To make it a little easier, Intrepid has lowered their deposits to just $1. Put $1 down now to save a spot on your dream trip before it sells out, then pay the rest later. Plus as always receive our AffordableTours.com 5% extra savings. But hurry, you only have until January 30 to book with a $1 Deposit. Not all dates or itineraries will qualify, please contact your travel consultant for applicable vacations.

Must Book By Thu, Jan 30, 2020

View Promotion Terms & Conditions ›

The offer of $1 deposits to secure an Intrepid Travel small group adventure applies to bookings made January 13 at 12:00am EST - January 30, 2020 at 11:59pm EST and is valid on trips departing February 15 December 31, 2020. The $1 deposit offer is ONLY available to customers booking in the following currencies: USD and CAD. The $1 deposit can be paid towards any Intrepid Travel small group adventure with the following exclusions: Polar trips - includes all itineraries in the Arctic and Antarctic, Tailor-Made Experiences, Inca trail and Gorilla permit trips, Expedition style trips, Adventure Cruises operated by Variety, selected Patagonia trips and the Okavango Delta Fly-In Safari (UUAO). Excluded Gorilla Treks: Pre-purchased permits are required to secure the trek to see the Gorillas. Excluded trips are: YXOG, YXOCC, UXODC, YXOEC, YXOIC, YXOGC, YXOFC, UBODC, YGSU, YGSGC, YGAR, YGAG, YGAU, UBODC. Excluded Inca Trail trips - Pre-purchased permits are required to secure the trek. Excluded trips are: GGBL, GGBNC, GGBPC, GGBTC, GGBWC, GGBZC, GGCLC, GGCRC, GGHC-O, GGKIC, GGKY, GGOA, GGSA, GGSAC, GGSEC, GGSFC, GGSQ, GGSTC, GGSUC, GGTA, GGTBC, GGXT, GGXTC, GGYP, GGYM, GGYBC, GGYQC, GGYA, GGYC, GGYDC, GGYE, GGYEC, GGYCC. Excluded Select Patagonia trips - Internal flights are pre-purchased to secure the trip: Excluded trips are: GPTV, GPTU, GGCB, GGSJ. Full payment is required at least 56 days prior to travel and 90 days prior to travel for Adventure Cruise departures. If booking and traveling with less than 56 days to go until departure, full payment is needed at the time of booking. If the customer wishes to cancel and rebook or to change dates or tours outside the promotional period, they will be required to pay the full deposit towards the new trip. The offer can be applied to new bookings only. Under no circumstances will the offer be applied to existing bookings. There will be no extensions to the booking, travel or payment periods. The offer applies to the tour price only and cannot be used in conjunction with any other offer or discount. Prices, itineraries and inclusions are subject to change without notice. The trip is subject to availability and confirmation by Intrepid Travel at time of booking.

×

$2,620

Get Our Price
Get Quote

From

Sat,

Aug 08, 2020

To

Wed,

Aug 19, 2020
Deals

Promotions For This Departure

Current Promotions

Call or submit a quote for award-winning value and service!

$1 Deposit on Trips

Mention Promo Code: PT6767

$1 Deposit on Trips

Promotion Details

We get it - travel's a big decision. To make it a little easier, Intrepid has lowered their deposits to just $1. Put $1 down now to save a spot on your dream trip before it sells out, then pay the rest later. Plus as always receive our AffordableTours.com 5% extra savings. But hurry, you only have until January 30 to book with a $1 Deposit. Not all dates or itineraries will qualify, please contact your travel consultant for applicable vacations.

Must Book By Thu, Jan 30, 2020

View Promotion Terms & Conditions ›

The offer of $1 deposits to secure an Intrepid Travel small group adventure applies to bookings made January 13 at 12:00am EST - January 30, 2020 at 11:59pm EST and is valid on trips departing February 15 December 31, 2020. The $1 deposit offer is ONLY available to customers booking in the following currencies: USD and CAD. The $1 deposit can be paid towards any Intrepid Travel small group adventure with the following exclusions: Polar trips - includes all itineraries in the Arctic and Antarctic, Tailor-Made Experiences, Inca trail and Gorilla permit trips, Expedition style trips, Adventure Cruises operated by Variety, selected Patagonia trips and the Okavango Delta Fly-In Safari (UUAO). Excluded Gorilla Treks: Pre-purchased permits are required to secure the trek to see the Gorillas. Excluded trips are: YXOG, YXOCC, UXODC, YXOEC, YXOIC, YXOGC, YXOFC, UBODC, YGSU, YGSGC, YGAR, YGAG, YGAU, UBODC. Excluded Inca Trail trips - Pre-purchased permits are required to secure the trek. Excluded trips are: GGBL, GGBNC, GGBPC, GGBTC, GGBWC, GGBZC, GGCLC, GGCRC, GGHC-O, GGKIC, GGKY, GGOA, GGSA, GGSAC, GGSEC, GGSFC, GGSQ, GGSTC, GGSUC, GGTA, GGTBC, GGXT, GGXTC, GGYP, GGYM, GGYBC, GGYQC, GGYA, GGYC, GGYDC, GGYE, GGYEC, GGYCC. Excluded Select Patagonia trips - Internal flights are pre-purchased to secure the trip: Excluded trips are: GPTV, GPTU, GGCB, GGSJ. Full payment is required at least 56 days prior to travel and 90 days prior to travel for Adventure Cruise departures. If booking and traveling with less than 56 days to go until departure, full payment is needed at the time of booking. If the customer wishes to cancel and rebook or to change dates or tours outside the promotional period, they will be required to pay the full deposit towards the new trip. The offer can be applied to new bookings only. Under no circumstances will the offer be applied to existing bookings. There will be no extensions to the booking, travel or payment periods. The offer applies to the tour price only and cannot be used in conjunction with any other offer or discount. Prices, itineraries and inclusions are subject to change without notice. The trip is subject to availability and confirmation by Intrepid Travel at time of booking.

×

$2,620

Get Our Price
Get Quote

From

Sat,

Aug 15, 2020

To

Wed,

Aug 26, 2020
Deals

Promotions For This Departure

Current Promotions

Call or submit a quote for award-winning value and service!

$1 Deposit on Trips

Mention Promo Code: PT6767

$1 Deposit on Trips

Promotion Details

We get it - travel's a big decision. To make it a little easier, Intrepid has lowered their deposits to just $1. Put $1 down now to save a spot on your dream trip before it sells out, then pay the rest later. Plus as always receive our AffordableTours.com 5% extra savings. But hurry, you only have until January 30 to book with a $1 Deposit. Not all dates or itineraries will qualify, please contact your travel consultant for applicable vacations.

Must Book By Thu, Jan 30, 2020

View Promotion Terms & Conditions ›

The offer of $1 deposits to secure an Intrepid Travel small group adventure applies to bookings made January 13 at 12:00am EST - January 30, 2020 at 11:59pm EST and is valid on trips departing February 15 December 31, 2020. The $1 deposit offer is ONLY available to customers booking in the following currencies: USD and CAD. The $1 deposit can be paid towards any Intrepid Travel small group adventure with the following exclusions: Polar trips - includes all itineraries in the Arctic and Antarctic, Tailor-Made Experiences, Inca trail and Gorilla permit trips, Expedition style trips, Adventure Cruises operated by Variety, selected Patagonia trips and the Okavango Delta Fly-In Safari (UUAO). Excluded Gorilla Treks: Pre-purchased permits are required to secure the trek to see the Gorillas. Excluded trips are: YXOG, YXOCC, UXODC, YXOEC, YXOIC, YXOGC, YXOFC, UBODC, YGSU, YGSGC, YGAR, YGAG, YGAU, UBODC. Excluded Inca Trail trips - Pre-purchased permits are required to secure the trek. Excluded trips are: GGBL, GGBNC, GGBPC, GGBTC, GGBWC, GGBZC, GGCLC, GGCRC, GGHC-O, GGKIC, GGKY, GGOA, GGSA, GGSAC, GGSEC, GGSFC, GGSQ, GGSTC, GGSUC, GGTA, GGTBC, GGXT, GGXTC, GGYP, GGYM, GGYBC, GGYQC, GGYA, GGYC, GGYDC, GGYE, GGYEC, GGYCC. Excluded Select Patagonia trips - Internal flights are pre-purchased to secure the trip: Excluded trips are: GPTV, GPTU, GGCB, GGSJ. Full payment is required at least 56 days prior to travel and 90 days prior to travel for Adventure Cruise departures. If booking and traveling with less than 56 days to go until departure, full payment is needed at the time of booking. If the customer wishes to cancel and rebook or to change dates or tours outside the promotional period, they will be required to pay the full deposit towards the new trip. The offer can be applied to new bookings only. Under no circumstances will the offer be applied to existing bookings. There will be no extensions to the booking, travel or payment periods. The offer applies to the tour price only and cannot be used in conjunction with any other offer or discount. Prices, itineraries and inclusions are subject to change without notice. The trip is subject to availability and confirmation by Intrepid Travel at time of booking.

×

$2,620

Get Our Price
Get Quote

From

Sat,

Aug 22, 2020

To

Wed,

Sep 02, 2020
Deals

Promotions For This Departure

Current Promotions

Call or submit a quote for award-winning value and service!

$1 Deposit on Trips

Mention Promo Code: PT6767

$1 Deposit on Trips

Promotion Details

We get it - travel's a big decision. To make it a little easier, Intrepid has lowered their deposits to just $1. Put $1 down now to save a spot on your dream trip before it sells out, then pay the rest later. Plus as always receive our AffordableTours.com 5% extra savings. But hurry, you only have until January 30 to book with a $1 Deposit. Not all dates or itineraries will qualify, please contact your travel consultant for applicable vacations.

Must Book By Thu, Jan 30, 2020

View Promotion Terms & Conditions ›

The offer of $1 deposits to secure an Intrepid Travel small group adventure applies to bookings made January 13 at 12:00am EST - January 30, 2020 at 11:59pm EST and is valid on trips departing February 15 December 31, 2020. The $1 deposit offer is ONLY available to customers booking in the following currencies: USD and CAD. The $1 deposit can be paid towards any Intrepid Travel small group adventure with the following exclusions: Polar trips - includes all itineraries in the Arctic and Antarctic, Tailor-Made Experiences, Inca trail and Gorilla permit trips, Expedition style trips, Adventure Cruises operated by Variety, selected Patagonia trips and the Okavango Delta Fly-In Safari (UUAO). Excluded Gorilla Treks: Pre-purchased permits are required to secure the trek to see the Gorillas. Excluded trips are: YXOG, YXOCC, UXODC, YXOEC, YXOIC, YXOGC, YXOFC, UBODC, YGSU, YGSGC, YGAR, YGAG, YGAU, UBODC. Excluded Inca Trail trips - Pre-purchased permits are required to secure the trek. Excluded trips are: GGBL, GGBNC, GGBPC, GGBTC, GGBWC, GGBZC, GGCLC, GGCRC, GGHC-O, GGKIC, GGKY, GGOA, GGSA, GGSAC, GGSEC, GGSFC, GGSQ, GGSTC, GGSUC, GGTA, GGTBC, GGXT, GGXTC, GGYP, GGYM, GGYBC, GGYQC, GGYA, GGYC, GGYDC, GGYE, GGYEC, GGYCC. Excluded Select Patagonia trips - Internal flights are pre-purchased to secure the trip: Excluded trips are: GPTV, GPTU, GGCB, GGSJ. Full payment is required at least 56 days prior to travel and 90 days prior to travel for Adventure Cruise departures. If booking and traveling with less than 56 days to go until departure, full payment is needed at the time of booking. If the customer wishes to cancel and rebook or to change dates or tours outside the promotional period, they will be required to pay the full deposit towards the new trip. The offer can be applied to new bookings only. Under no circumstances will the offer be applied to existing bookings. There will be no extensions to the booking, travel or payment periods. The offer applies to the tour price only and cannot be used in conjunction with any other offer or discount. Prices, itineraries and inclusions are subject to change without notice. The trip is subject to availability and confirmation by Intrepid Travel at time of booking.

×

$2,720

Get Our Price
Get Quote

From

Sat,

Aug 29, 2020

To

Wed,

Sep 09, 2020
Deals

Promotions For This Departure

Current Promotions

Call or submit a quote for award-winning value and service!

$1 Deposit on Trips

Mention Promo Code: PT6767

$1 Deposit on Trips

Promotion Details

We get it - travel's a big decision. To make it a little easier, Intrepid has lowered their deposits to just $1. Put $1 down now to save a spot on your dream trip before it sells out, then pay the rest later. Plus as always receive our AffordableTours.com 5% extra savings. But hurry, you only have until January 30 to book with a $1 Deposit. Not all dates or itineraries will qualify, please contact your travel consultant for applicable vacations.

Must Book By Thu, Jan 30, 2020

View Promotion Terms & Conditions ›

The offer of $1 deposits to secure an Intrepid Travel small group adventure applies to bookings made January 13 at 12:00am EST - January 30, 2020 at 11:59pm EST and is valid on trips departing February 15 December 31, 2020. The $1 deposit offer is ONLY available to customers booking in the following currencies: USD and CAD. The $1 deposit can be paid towards any Intrepid Travel small group adventure with the following exclusions: Polar trips - includes all itineraries in the Arctic and Antarctic, Tailor-Made Experiences, Inca trail and Gorilla permit trips, Expedition style trips, Adventure Cruises operated by Variety, selected Patagonia trips and the Okavango Delta Fly-In Safari (UUAO). Excluded Gorilla Treks: Pre-purchased permits are required to secure the trek to see the Gorillas. Excluded trips are: YXOG, YXOCC, UXODC, YXOEC, YXOIC, YXOGC, YXOFC, UBODC, YGSU, YGSGC, YGAR, YGAG, YGAU, UBODC. Excluded Inca Trail trips - Pre-purchased permits are required to secure the trek. Excluded trips are: GGBL, GGBNC, GGBPC, GGBTC, GGBWC, GGBZC, GGCLC, GGCRC, GGHC-O, GGKIC, GGKY, GGOA, GGSA, GGSAC, GGSEC, GGSFC, GGSQ, GGSTC, GGSUC, GGTA, GGTBC, GGXT, GGXTC, GGYP, GGYM, GGYBC, GGYQC, GGYA, GGYC, GGYDC, GGYE, GGYEC, GGYCC. Excluded Select Patagonia trips - Internal flights are pre-purchased to secure the trip: Excluded trips are: GPTV, GPTU, GGCB, GGSJ. Full payment is required at least 56 days prior to travel and 90 days prior to travel for Adventure Cruise departures. If booking and traveling with less than 56 days to go until departure, full payment is needed at the time of booking. If the customer wishes to cancel and rebook or to change dates or tours outside the promotional period, they will be required to pay the full deposit towards the new trip. The offer can be applied to new bookings only. Under no circumstances will the offer be applied to existing bookings. There will be no extensions to the booking, travel or payment periods. The offer applies to the tour price only and cannot be used in conjunction with any other offer or discount. Prices, itineraries and inclusions are subject to change without notice. The trip is subject to availability and confirmation by Intrepid Travel at time of booking.

×

$2,720

Get Our Price
Get Quote

From

Wed,

Sep 02, 2020

To

Sun,

Sep 13, 2020
Deals

Promotions For This Departure

Current Promotions

Call or submit a quote for award-winning value and service!

$1 Deposit on Trips

Mention Promo Code: PT6767

$1 Deposit on Trips

Promotion Details

We get it - travel's a big decision. To make it a little easier, Intrepid has lowered their deposits to just $1. Put $1 down now to save a spot on your dream trip before it sells out, then pay the rest later. Plus as always receive our AffordableTours.com 5% extra savings. But hurry, you only have until January 30 to book with a $1 Deposit. Not all dates or itineraries will qualify, please contact your travel consultant for applicable vacations.

Must Book By Thu, Jan 30, 2020

View Promotion Terms & Conditions ›

The offer of $1 deposits to secure an Intrepid Travel small group adventure applies to bookings made January 13 at 12:00am EST - January 30, 2020 at 11:59pm EST and is valid on trips departing February 15 December 31, 2020. The $1 deposit offer is ONLY available to customers booking in the following currencies: USD and CAD. The $1 deposit can be paid towards any Intrepid Travel small group adventure with the following exclusions: Polar trips - includes all itineraries in the Arctic and Antarctic, Tailor-Made Experiences, Inca trail and Gorilla permit trips, Expedition style trips, Adventure Cruises operated by Variety, selected Patagonia trips and the Okavango Delta Fly-In Safari (UUAO). Excluded Gorilla Treks: Pre-purchased permits are required to secure the trek to see the Gorillas. Excluded trips are: YXOG, YXOCC, UXODC, YXOEC, YXOIC, YXOGC, YXOFC, UBODC, YGSU, YGSGC, YGAR, YGAG, YGAU, UBODC. Excluded Inca Trail trips - Pre-purchased permits are required to secure the trek. Excluded trips are: GGBL, GGBNC, GGBPC, GGBTC, GGBWC, GGBZC, GGCLC, GGCRC, GGHC-O, GGKIC, GGKY, GGOA, GGSA, GGSAC, GGSEC, GGSFC, GGSQ, GGSTC, GGSUC, GGTA, GGTBC, GGXT, GGXTC, GGYP, GGYM, GGYBC, GGYQC, GGYA, GGYC, GGYDC, GGYE, GGYEC, GGYCC. Excluded Select Patagonia trips - Internal flights are pre-purchased to secure the trip: Excluded trips are: GPTV, GPTU, GGCB, GGSJ. Full payment is required at least 56 days prior to travel and 90 days prior to travel for Adventure Cruise departures. If booking and traveling with less than 56 days to go until departure, full payment is needed at the time of booking. If the customer wishes to cancel and rebook or to change dates or tours outside the promotional period, they will be required to pay the full deposit towards the new trip. The offer can be applied to new bookings only. Under no circumstances will the offer be applied to existing bookings. There will be no extensions to the booking, travel or payment periods. The offer applies to the tour price only and cannot be used in conjunction with any other offer or discount. Prices, itineraries and inclusions are subject to change without notice. The trip is subject to availability and confirmation by Intrepid Travel at time of booking.

×

$2,720

Get Our Price
Get Quote

From

Sat,

Sep 05, 2020

To

Wed,

Sep 16, 2020
Deals

Promotions For This Departure

Current Promotions

Call or submit a quote for award-winning value and service!

$1 Deposit on Trips

Mention Promo Code: PT6767

$1 Deposit on Trips

Promotion Details

We get it - travel's a big decision. To make it a little easier, Intrepid has lowered their deposits to just $1. Put $1 down now to save a spot on your dream trip before it sells out, then pay the rest later. Plus as always receive our AffordableTours.com 5% extra savings. But hurry, you only have until January 30 to book with a $1 Deposit. Not all dates or itineraries will qualify, please contact your travel consultant for applicable vacations.

Must Book By Thu, Jan 30, 2020

View Promotion Terms & Conditions ›

The offer of $1 deposits to secure an Intrepid Travel small group adventure applies to bookings made January 13 at 12:00am EST - January 30, 2020 at 11:59pm EST and is valid on trips departing February 15 December 31, 2020. The $1 deposit offer is ONLY available to customers booking in the following currencies: USD and CAD. The $1 deposit can be paid towards any Intrepid Travel small group adventure with the following exclusions: Polar trips - includes all itineraries in the Arctic and Antarctic, Tailor-Made Experiences, Inca trail and Gorilla permit trips, Expedition style trips, Adventure Cruises operated by Variety, selected Patagonia trips and the Okavango Delta Fly-In Safari (UUAO). Excluded Gorilla Treks: Pre-purchased permits are required to secure the trek to see the Gorillas. Excluded trips are: YXOG, YXOCC, UXODC, YXOEC, YXOIC, YXOGC, YXOFC, UBODC, YGSU, YGSGC, YGAR, YGAG, YGAU, UBODC. Excluded Inca Trail trips - Pre-purchased permits are required to secure the trek. Excluded trips are: GGBL, GGBNC, GGBPC, GGBTC, GGBWC, GGBZC, GGCLC, GGCRC, GGHC-O, GGKIC, GGKY, GGOA, GGSA, GGSAC, GGSEC, GGSFC, GGSQ, GGSTC, GGSUC, GGTA, GGTBC, GGXT, GGXTC, GGYP, GGYM, GGYBC, GGYQC, GGYA, GGYC, GGYDC, GGYE, GGYEC, GGYCC. Excluded Select Patagonia trips - Internal flights are pre-purchased to secure the trip: Excluded trips are: GPTV, GPTU, GGCB, GGSJ. Full payment is required at least 56 days prior to travel and 90 days prior to travel for Adventure Cruise departures. If booking and traveling with less than 56 days to go until departure, full payment is needed at the time of booking. If the customer wishes to cancel and rebook or to change dates or tours outside the promotional period, they will be required to pay the full deposit towards the new trip. The offer can be applied to new bookings only. Under no circumstances will the offer be applied to existing bookings. There will be no extensions to the booking, travel or payment periods. The offer applies to the tour price only and cannot be used in conjunction with any other offer or discount. Prices, itineraries and inclusions are subject to change without notice. The trip is subject to availability and confirmation by Intrepid Travel at time of booking.

×

$2,720

Get Our Price
Get Quote

From

Sat,

Sep 12, 2020

To

Wed,

Sep 23, 2020
Deals

Promotions For This Departure

Current Promotions

Call or submit a quote for award-winning value and service!

$1 Deposit on Trips

Mention Promo Code: PT6767

$1 Deposit on Trips

Promotion Details

We get it - travel's a big decision. To make it a little easier, Intrepid has lowered their deposits to just $1. Put $1 down now to save a spot on your dream trip before it sells out, then pay the rest later. Plus as always receive our AffordableTours.com 5% extra savings. But hurry, you only have until January 30 to book with a $1 Deposit. Not all dates or itineraries will qualify, please contact your travel consultant for applicable vacations.

Must Book By Thu, Jan 30, 2020

View Promotion Terms & Conditions ›

The offer of $1 deposits to secure an Intrepid Travel small group adventure applies to bookings made January 13 at 12:00am EST - January 30, 2020 at 11:59pm EST and is valid on trips departing February 15 December 31, 2020. The $1 deposit offer is ONLY available to customers booking in the following currencies: USD and CAD. The $1 deposit can be paid towards any Intrepid Travel small group adventure with the following exclusions: Polar trips - includes all itineraries in the Arctic and Antarctic, Tailor-Made Experiences, Inca trail and Gorilla permit trips, Expedition style trips, Adventure Cruises operated by Variety, selected Patagonia trips and the Okavango Delta Fly-In Safari (UUAO). Excluded Gorilla Treks: Pre-purchased permits are required to secure the trek to see the Gorillas. Excluded trips are: YXOG, YXOCC, UXODC, YXOEC, YXOIC, YXOGC, YXOFC, UBODC, YGSU, YGSGC, YGAR, YGAG, YGAU, UBODC. Excluded Inca Trail trips - Pre-purchased permits are required to secure the trek. Excluded trips are: GGBL, GGBNC, GGBPC, GGBTC, GGBWC, GGBZC, GGCLC, GGCRC, GGHC-O, GGKIC, GGKY, GGOA, GGSA, GGSAC, GGSEC, GGSFC, GGSQ, GGSTC, GGSUC, GGTA, GGTBC, GGXT, GGXTC, GGYP, GGYM, GGYBC, GGYQC, GGYA, GGYC, GGYDC, GGYE, GGYEC, GGYCC. Excluded Select Patagonia trips - Internal flights are pre-purchased to secure the trip: Excluded trips are: GPTV, GPTU, GGCB, GGSJ. Full payment is required at least 56 days prior to travel and 90 days prior to travel for Adventure Cruise departures. If booking and traveling with less than 56 days to go until departure, full payment is needed at the time of booking. If the customer wishes to cancel and rebook or to change dates or tours outside the promotional period, they will be required to pay the full deposit towards the new trip. The offer can be applied to new bookings only. Under no circumstances will the offer be applied to existing bookings. There will be no extensions to the booking, travel or payment periods. The offer applies to the tour price only and cannot be used in conjunction with any other offer or discount. Prices, itineraries and inclusions are subject to change without notice. The trip is subject to availability and confirmation by Intrepid Travel at time of booking.

×

$2,720

Get Our Price
Get Quote

From

Sat,

Sep 19, 2020

To

Wed,

Sep 30, 2020
Deals

Promotions For This Departure

Current Promotions

Call or submit a quote for award-winning value and service!

$1 Deposit on Trips

Mention Promo Code: PT6767

$1 Deposit on Trips

Promotion Details

We get it - travel's a big decision. To make it a little easier, Intrepid has lowered their deposits to just $1. Put $1 down now to save a spot on your dream trip before it sells out, then pay the rest later. Plus as always receive our AffordableTours.com 5% extra savings. But hurry, you only have until January 30 to book with a $1 Deposit. Not all dates or itineraries will qualify, please contact your travel consultant for applicable vacations.

Must Book By Thu, Jan 30, 2020

View Promotion Terms & Conditions ›

The offer of $1 deposits to secure an Intrepid Travel small group adventure applies to bookings made January 13 at 12:00am EST - January 30, 2020 at 11:59pm EST and is valid on trips departing February 15 December 31, 2020. The $1 deposit offer is ONLY available to customers booking in the following currencies: USD and CAD. The $1 deposit can be paid towards any Intrepid Travel small group adventure with the following exclusions: Polar trips - includes all itineraries in the Arctic and Antarctic, Tailor-Made Experiences, Inca trail and Gorilla permit trips, Expedition style trips, Adventure Cruises operated by Variety, selected Patagonia trips and the Okavango Delta Fly-In Safari (UUAO). Excluded Gorilla Treks: Pre-purchased permits are required to secure the trek to see the Gorillas. Excluded trips are: YXOG, YXOCC, UXODC, YXOEC, YXOIC, YXOGC, YXOFC, UBODC, YGSU, YGSGC, YGAR, YGAG, YGAU, UBODC. Excluded Inca Trail trips - Pre-purchased permits are required to secure the trek. Excluded trips are: GGBL, GGBNC, GGBPC, GGBTC, GGBWC, GGBZC, GGCLC, GGCRC, GGHC-O, GGKIC, GGKY, GGOA, GGSA, GGSAC, GGSEC, GGSFC, GGSQ, GGSTC, GGSUC, GGTA, GGTBC, GGXT, GGXTC, GGYP, GGYM, GGYBC, GGYQC, GGYA, GGYC, GGYDC, GGYE, GGYEC, GGYCC. Excluded Select Patagonia trips - Internal flights are pre-purchased to secure the trip: Excluded trips are: GPTV, GPTU, GGCB, GGSJ. Full payment is required at least 56 days prior to travel and 90 days prior to travel for Adventure Cruise departures. If booking and traveling with less than 56 days to go until departure, full payment is needed at the time of booking. If the customer wishes to cancel and rebook or to change dates or tours outside the promotional period, they will be required to pay the full deposit towards the new trip. The offer can be applied to new bookings only. Under no circumstances will the offer be applied to existing bookings. There will be no extensions to the booking, travel or payment periods. The offer applies to the tour price only and cannot be used in conjunction with any other offer or discount. Prices, itineraries and inclusions are subject to change without notice. The trip is subject to availability and confirmation by Intrepid Travel at time of booking.

×

$2,620

Get Our Price
Get Quote

From

Sat,

Sep 26, 2020

To

Wed,

Oct 07, 2020
Deals

Promotions For This Departure

Current Promotions

Call or submit a quote for award-winning value and service!

$1 Deposit on Trips

Mention Promo Code: PT6767

$1 Deposit on Trips

Promotion Details

We get it - travel's a big decision. To make it a little easier, Intrepid has lowered their deposits to just $1. Put $1 down now to save a spot on your dream trip before it sells out, then pay the rest later. Plus as always receive our AffordableTours.com 5% extra savings. But hurry, you only have until January 30 to book with a $1 Deposit. Not all dates or itineraries will qualify, please contact your travel consultant for applicable vacations.

Must Book By Thu, Jan 30, 2020

View Promotion Terms & Conditions ›

The offer of $1 deposits to secure an Intrepid Travel small group adventure applies to bookings made January 13 at 12:00am EST - January 30, 2020 at 11:59pm EST and is valid on trips departing February 15 December 31, 2020. The $1 deposit offer is ONLY available to customers booking in the following currencies: USD and CAD. The $1 deposit can be paid towards any Intrepid Travel small group adventure with the following exclusions: Polar trips - includes all itineraries in the Arctic and Antarctic, Tailor-Made Experiences, Inca trail and Gorilla permit trips, Expedition style trips, Adventure Cruises operated by Variety, selected Patagonia trips and the Okavango Delta Fly-In Safari (UUAO). Excluded Gorilla Treks: Pre-purchased permits are required to secure the trek to see the Gorillas. Excluded trips are: YXOG, YXOCC, UXODC, YXOEC, YXOIC, YXOGC, YXOFC, UBODC, YGSU, YGSGC, YGAR, YGAG, YGAU, UBODC. Excluded Inca Trail trips - Pre-purchased permits are required to secure the trek. Excluded trips are: GGBL, GGBNC, GGBPC, GGBTC, GGBWC, GGBZC, GGCLC, GGCRC, GGHC-O, GGKIC, GGKY, GGOA, GGSA, GGSAC, GGSEC, GGSFC, GGSQ, GGSTC, GGSUC, GGTA, GGTBC, GGXT, GGXTC, GGYP, GGYM, GGYBC, GGYQC, GGYA, GGYC, GGYDC, GGYE, GGYEC, GGYCC. Excluded Select Patagonia trips - Internal flights are pre-purchased to secure the trip: Excluded trips are: GPTV, GPTU, GGCB, GGSJ. Full payment is required at least 56 days prior to travel and 90 days prior to travel for Adventure Cruise departures. If booking and traveling with less than 56 days to go until departure, full payment is needed at the time of booking. If the customer wishes to cancel and rebook or to change dates or tours outside the promotional period, they will be required to pay the full deposit towards the new trip. The offer can be applied to new bookings only. Under no circumstances will the offer be applied to existing bookings. There will be no extensions to the booking, travel or payment periods. The offer applies to the tour price only and cannot be used in conjunction with any other offer or discount. Prices, itineraries and inclusions are subject to change without notice. The trip is subject to availability and confirmation by Intrepid Travel at time of booking.

×

$2,520

Get Our Price
Get Quote

From

Sat,

Apr 24, 2021

To

Wed,

May 05, 2021
Deals

Promotions For This Departure

Current Promotions

Call or submit a quote for award-winning value and service!

$1 Deposit on Trips

Mention Promo Code: PT6767

$1 Deposit on Trips

Promotion Details

We get it - travel's a big decision. To make it a little easier, Intrepid has lowered their deposits to just $1. Put $1 down now to save a spot on your dream trip before it sells out, then pay the rest later. Plus as always receive our AffordableTours.com 5% extra savings. But hurry, you only have until January 30 to book with a $1 Deposit. Not all dates or itineraries will qualify, please contact your travel consultant for applicable vacations.

Must Book By Thu, Jan 30, 2020

View Promotion Terms & Conditions ›

The offer of $1 deposits to secure an Intrepid Travel small group adventure applies to bookings made January 13 at 12:00am EST - January 30, 2020 at 11:59pm EST and is valid on trips departing February 15 December 31, 2020. The $1 deposit offer is ONLY available to customers booking in the following currencies: USD and CAD. The $1 deposit can be paid towards any Intrepid Travel small group adventure with the following exclusions: Polar trips - includes all itineraries in the Arctic and Antarctic, Tailor-Made Experiences, Inca trail and Gorilla permit trips, Expedition style trips, Adventure Cruises operated by Variety, selected Patagonia trips and the Okavango Delta Fly-In Safari (UUAO). Excluded Gorilla Treks: Pre-purchased permits are required to secure the trek to see the Gorillas. Excluded trips are: YXOG, YXOCC, UXODC, YXOEC, YXOIC, YXOGC, YXOFC, UBODC, YGSU, YGSGC, YGAR, YGAG, YGAU, UBODC. Excluded Inca Trail trips - Pre-purchased permits are required to secure the trek. Excluded trips are: GGBL, GGBNC, GGBPC, GGBTC, GGBWC, GGBZC, GGCLC, GGCRC, GGHC-O, GGKIC, GGKY, GGOA, GGSA, GGSAC, GGSEC, GGSFC, GGSQ, GGSTC, GGSUC, GGTA, GGTBC, GGXT, GGXTC, GGYP, GGYM, GGYBC, GGYQC, GGYA, GGYC, GGYDC, GGYE, GGYEC, GGYCC. Excluded Select Patagonia trips - Internal flights are pre-purchased to secure the trip: Excluded trips are: GPTV, GPTU, GGCB, GGSJ. Full payment is required at least 56 days prior to travel and 90 days prior to travel for Adventure Cruise departures. If booking and traveling with less than 56 days to go until departure, full payment is needed at the time of booking. If the customer wishes to cancel and rebook or to change dates or tours outside the promotional period, they will be required to pay the full deposit towards the new trip. The offer can be applied to new bookings only. Under no circumstances will the offer be applied to existing bookings. There will be no extensions to the booking, travel or payment periods. The offer applies to the tour price only and cannot be used in conjunction with any other offer or discount. Prices, itineraries and inclusions are subject to change without notice. The trip is subject to availability and confirmation by Intrepid Travel at time of booking.

×

$2,520

Get Our Price
Get Quote

From

Sat,

May 01, 2021

To

Wed,

May 12, 2021
Deals

Promotions For This Departure

Current Promotions

Call or submit a quote for award-winning value and service!

$1 Deposit on Trips

Mention Promo Code: PT6767

$1 Deposit on Trips

Promotion Details

We get it - travel's a big decision. To make it a little easier, Intrepid has lowered their deposits to just $1. Put $1 down now to save a spot on your dream trip before it sells out, then pay the rest later. Plus as always receive our AffordableTours.com 5% extra savings. But hurry, you only have until January 30 to book with a $1 Deposit. Not all dates or itineraries will qualify, please contact your travel consultant for applicable vacations.

Must Book By Thu, Jan 30, 2020

View Promotion Terms & Conditions ›

The offer of $1 deposits to secure an Intrepid Travel small group adventure applies to bookings made January 13 at 12:00am EST - January 30, 2020 at 11:59pm EST and is valid on trips departing February 15 December 31, 2020. The $1 deposit offer is ONLY available to customers booking in the following currencies: USD and CAD. The $1 deposit can be paid towards any Intrepid Travel small group adventure with the following exclusions: Polar trips - includes all itineraries in the Arctic and Antarctic, Tailor-Made Experiences, Inca trail and Gorilla permit trips, Expedition style trips, Adventure Cruises operated by Variety, selected Patagonia trips and the Okavango Delta Fly-In Safari (UUAO). Excluded Gorilla Treks: Pre-purchased permits are required to secure the trek to see the Gorillas. Excluded trips are: YXOG, YXOCC, UXODC, YXOEC, YXOIC, YXOGC, YXOFC, UBODC, YGSU, YGSGC, YGAR, YGAG, YGAU, UBODC. Excluded Inca Trail trips - Pre-purchased permits are required to secure the trek. Excluded trips are: GGBL, GGBNC, GGBPC, GGBTC, GGBWC, GGBZC, GGCLC, GGCRC, GGHC-O, GGKIC, GGKY, GGOA, GGSA, GGSAC, GGSEC, GGSFC, GGSQ, GGSTC, GGSUC, GGTA, GGTBC, GGXT, GGXTC, GGYP, GGYM, GGYBC, GGYQC, GGYA, GGYC, GGYDC, GGYE, GGYEC, GGYCC. Excluded Select Patagonia trips - Internal flights are pre-purchased to secure the trip: Excluded trips are: GPTV, GPTU, GGCB, GGSJ. Full payment is required at least 56 days prior to travel and 90 days prior to travel for Adventure Cruise departures. If booking and traveling with less than 56 days to go until departure, full payment is needed at the time of booking. If the customer wishes to cancel and rebook or to change dates or tours outside the promotional period, they will be required to pay the full deposit towards the new trip. The offer can be applied to new bookings only. Under no circumstances will the offer be applied to existing bookings. There will be no extensions to the booking, travel or payment periods. The offer applies to the tour price only and cannot be used in conjunction with any other offer or discount. Prices, itineraries and inclusions are subject to change without notice. The trip is subject to availability and confirmation by Intrepid Travel at time of booking.

×

$2,520

Get Our Price
Get Quote

From

Sat,

May 08, 2021

To

Wed,

May 19, 2021
Deals

Promotions For This Departure

Current Promotions

Call or submit a quote for award-winning value and service!

$1 Deposit on Trips

Mention Promo Code: PT6767

$1 Deposit on Trips

Promotion Details

We get it - travel's a big decision. To make it a little easier, Intrepid has lowered their deposits to just $1. Put $1 down now to save a spot on your dream trip before it sells out, then pay the rest later. Plus as always receive our AffordableTours.com 5% extra savings. But hurry, you only have until January 30 to book with a $1 Deposit. Not all dates or itineraries will qualify, please contact your travel consultant for applicable vacations.

Must Book By Thu, Jan 30, 2020

View Promotion Terms & Conditions ›

The offer of $1 deposits to secure an Intrepid Travel small group adventure applies to bookings made January 13 at 12:00am EST - January 30, 2020 at 11:59pm EST and is valid on trips departing February 15 December 31, 2020. The $1 deposit offer is ONLY available to customers booking in the following currencies: USD and CAD. The $1 deposit can be paid towards any Intrepid Travel small group adventure with the following exclusions: Polar trips - includes all itineraries in the Arctic and Antarctic, Tailor-Made Experiences, Inca trail and Gorilla permit trips, Expedition style trips, Adventure Cruises operated by Variety, selected Patagonia trips and the Okavango Delta Fly-In Safari (UUAO). Excluded Gorilla Treks: Pre-purchased permits are required to secure the trek to see the Gorillas. Excluded trips are: YXOG, YXOCC, UXODC, YXOEC, YXOIC, YXOGC, YXOFC, UBODC, YGSU, YGSGC, YGAR, YGAG, YGAU, UBODC. Excluded Inca Trail trips - Pre-purchased permits are required to secure the trek. Excluded trips are: GGBL, GGBNC, GGBPC, GGBTC, GGBWC, GGBZC, GGCLC, GGCRC, GGHC-O, GGKIC, GGKY, GGOA, GGSA, GGSAC, GGSEC, GGSFC, GGSQ, GGSTC, GGSUC, GGTA, GGTBC, GGXT, GGXTC, GGYP, GGYM, GGYBC, GGYQC, GGYA, GGYC, GGYDC, GGYE, GGYEC, GGYCC. Excluded Select Patagonia trips - Internal flights are pre-purchased to secure the trip: Excluded trips are: GPTV, GPTU, GGCB, GGSJ. Full payment is required at least 56 days prior to travel and 90 days prior to travel for Adventure Cruise departures. If booking and traveling with less than 56 days to go until departure, full payment is needed at the time of booking. If the customer wishes to cancel and rebook or to change dates or tours outside the promotional period, they will be required to pay the full deposit towards the new trip. The offer can be applied to new bookings only. Under no circumstances will the offer be applied to existing bookings. There will be no extensions to the booking, travel or payment periods. The offer applies to the tour price only and cannot be used in conjunction with any other offer or discount. Prices, itineraries and inclusions are subject to change without notice. The trip is subject to availability and confirmation by Intrepid Travel at time of booking.

×

$2,520

Get Our Price
Get Quote

From

Sat,

May 15, 2021

To

Wed,

May 26, 2021
Deals

Promotions For This Departure

Current Promotions

Call or submit a quote for award-winning value and service!

$1 Deposit on Trips

Mention Promo Code: PT6767

$1 Deposit on Trips

Promotion Details

We get it - travel's a big decision. To make it a little easier, Intrepid has lowered their deposits to just $1. Put $1 down now to save a spot on your dream trip before it sells out, then pay the rest later. Plus as always receive our AffordableTours.com 5% extra savings. But hurry, you only have until January 30 to book with a $1 Deposit. Not all dates or itineraries will qualify, please contact your travel consultant for applicable vacations.

Must Book By Thu, Jan 30, 2020

View Promotion Terms & Conditions ›

The offer of $1 deposits to secure an Intrepid Travel small group adventure applies to bookings made January 13 at 12:00am EST - January 30, 2020 at 11:59pm EST and is valid on trips departing February 15 December 31, 2020. The $1 deposit offer is ONLY available to customers booking in the following currencies: USD and CAD. The $1 deposit can be paid towards any Intrepid Travel small group adventure with the following exclusions: Polar trips - includes all itineraries in the Arctic and Antarctic, Tailor-Made Experiences, Inca trail and Gorilla permit trips, Expedition style trips, Adventure Cruises operated by Variety, selected Patagonia trips and the Okavango Delta Fly-In Safari (UUAO). Excluded Gorilla Treks: Pre-purchased permits are required to secure the trek to see the Gorillas. Excluded trips are: YXOG, YXOCC, UXODC, YXOEC, YXOIC, YXOGC, YXOFC, UBODC, YGSU, YGSGC, YGAR, YGAG, YGAU, UBODC. Excluded Inca Trail trips - Pre-purchased permits are required to secure the trek. Excluded trips are: GGBL, GGBNC, GGBPC, GGBTC, GGBWC, GGBZC, GGCLC, GGCRC, GGHC-O, GGKIC, GGKY, GGOA, GGSA, GGSAC, GGSEC, GGSFC, GGSQ, GGSTC, GGSUC, GGTA, GGTBC, GGXT, GGXTC, GGYP, GGYM, GGYBC, GGYQC, GGYA, GGYC, GGYDC, GGYE, GGYEC, GGYCC. Excluded Select Patagonia trips - Internal flights are pre-purchased to secure the trip: Excluded trips are: GPTV, GPTU, GGCB, GGSJ. Full payment is required at least 56 days prior to travel and 90 days prior to travel for Adventure Cruise departures. If booking and traveling with less than 56 days to go until departure, full payment is needed at the time of booking. If the customer wishes to cancel and rebook or to change dates or tours outside the promotional period, they will be required to pay the full deposit towards the new trip. The offer can be applied to new bookings only. Under no circumstances will the offer be applied to existing bookings. There will be no extensions to the booking, travel or payment periods. The offer applies to the tour price only and cannot be used in conjunction with any other offer or discount. Prices, itineraries and inclusions are subject to change without notice. The trip is subject to availability and confirmation by Intrepid Travel at time of booking.

×

$2,520

Get Our Price
Get Quote

From

Sat,

May 22, 2021

To

Wed,

Jun 02, 2021
Deals

Promotions For This Departure

Current Promotions

Call or submit a quote for award-winning value and service!

$1 Deposit on Trips

Mention Promo Code: PT6767

$1 Deposit on Trips

Promotion Details

We get it - travel's a big decision. To make it a little easier, Intrepid has lowered their deposits to just $1. Put $1 down now to save a spot on your dream trip before it sells out, then pay the rest later. Plus as always receive our AffordableTours.com 5% extra savings. But hurry, you only have until January 30 to book with a $1 Deposit. Not all dates or itineraries will qualify, please contact your travel consultant for applicable vacations.

Must Book By Thu, Jan 30, 2020

View Promotion Terms & Conditions ›

The offer of $1 deposits to secure an Intrepid Travel small group adventure applies to bookings made January 13 at 12:00am EST - January 30, 2020 at 11:59pm EST and is valid on trips departing February 15 December 31, 2020. The $1 deposit offer is ONLY available to customers booking in the following currencies: USD and CAD. The $1 deposit can be paid towards any Intrepid Travel small group adventure with the following exclusions: Polar trips - includes all itineraries in the Arctic and Antarctic, Tailor-Made Experiences, Inca trail and Gorilla permit trips, Expedition style trips, Adventure Cruises operated by Variety, selected Patagonia trips and the Okavango Delta Fly-In Safari (UUAO). Excluded Gorilla Treks: Pre-purchased permits are required to secure the trek to see the Gorillas. Excluded trips are: YXOG, YXOCC, UXODC, YXOEC, YXOIC, YXOGC, YXOFC, UBODC, YGSU, YGSGC, YGAR, YGAG, YGAU, UBODC. Excluded Inca Trail trips - Pre-purchased permits are required to secure the trek. Excluded trips are: GGBL, GGBNC, GGBPC, GGBTC, GGBWC, GGBZC, GGCLC, GGCRC, GGHC-O, GGKIC, GGKY, GGOA, GGSA, GGSAC, GGSEC, GGSFC, GGSQ, GGSTC, GGSUC, GGTA, GGTBC, GGXT, GGXTC, GGYP, GGYM, GGYBC, GGYQC, GGYA, GGYC, GGYDC, GGYE, GGYEC, GGYCC. Excluded Select Patagonia trips - Internal flights are pre-purchased to secure the trip: Excluded trips are: GPTV, GPTU, GGCB, GGSJ. Full payment is required at least 56 days prior to travel and 90 days prior to travel for Adventure Cruise departures. If booking and traveling with less than 56 days to go until departure, full payment is needed at the time of booking. If the customer wishes to cancel and rebook or to change dates or tours outside the promotional period, they will be required to pay the full deposit towards the new trip. The offer can be applied to new bookings only. Under no circumstances will the offer be applied to existing bookings. There will be no extensions to the booking, travel or payment periods. The offer applies to the tour price only and cannot be used in conjunction with any other offer or discount. Prices, itineraries and inclusions are subject to change without notice. The trip is subject to availability and confirmation by Intrepid Travel at time of booking.

×

$2,520

Get Our Price
Get Quote

From

Sat,

May 29, 2021

To

Wed,

Jun 09, 2021
Deals

Promotions For This Departure

Current Promotions

Call or submit a quote for award-winning value and service!

$1 Deposit on Trips

Mention Promo Code: PT6767

$1 Deposit on Trips

Promotion Details

We get it - travel's a big decision. To make it a little easier, Intrepid has lowered their deposits to just $1. Put $1 down now to save a spot on your dream trip before it sells out, then pay the rest later. Plus as always receive our AffordableTours.com 5% extra savings. But hurry, you only have until January 30 to book with a $1 Deposit. Not all dates or itineraries will qualify, please contact your travel consultant for applicable vacations.

Must Book By Thu, Jan 30, 2020

View Promotion Terms & Conditions ›

The offer of $1 deposits to secure an Intrepid Travel small group adventure applies to bookings made January 13 at 12:00am EST - January 30, 2020 at 11:59pm EST and is valid on trips departing February 15 December 31, 2020. The $1 deposit offer is ONLY available to customers booking in the following currencies: USD and CAD. The $1 deposit can be paid towards any Intrepid Travel small group adventure with the following exclusions: Polar trips - includes all itineraries in the Arctic and Antarctic, Tailor-Made Experiences, Inca trail and Gorilla permit trips, Expedition style trips, Adventure Cruises operated by Variety, selected Patagonia trips and the Okavango Delta Fly-In Safari (UUAO). Excluded Gorilla Treks: Pre-purchased permits are required to secure the trek to see the Gorillas. Excluded trips are: YXOG, YXOCC, UXODC, YXOEC, YXOIC, YXOGC, YXOFC, UBODC, YGSU, YGSGC, YGAR, YGAG, YGAU, UBODC. Excluded Inca Trail trips - Pre-purchased permits are required to secure the trek. Excluded trips are: GGBL, GGBNC, GGBPC, GGBTC, GGBWC, GGBZC, GGCLC, GGCRC, GGHC-O, GGKIC, GGKY, GGOA, GGSA, GGSAC, GGSEC, GGSFC, GGSQ, GGSTC, GGSUC, GGTA, GGTBC, GGXT, GGXTC, GGYP, GGYM, GGYBC, GGYQC, GGYA, GGYC, GGYDC, GGYE, GGYEC, GGYCC. Excluded Select Patagonia trips - Internal flights are pre-purchased to secure the trip: Excluded trips are: GPTV, GPTU, GGCB, GGSJ. Full payment is required at least 56 days prior to travel and 90 days prior to travel for Adventure Cruise departures. If booking and traveling with less than 56 days to go until departure, full payment is needed at the time of booking. If the customer wishes to cancel and rebook or to change dates or tours outside the promotional period, they will be required to pay the full deposit towards the new trip. The offer can be applied to new bookings only. Under no circumstances will the offer be applied to existing bookings. There will be no extensions to the booking, travel or payment periods. The offer applies to the tour price only and cannot be used in conjunction with any other offer or discount. Prices, itineraries and inclusions are subject to change without notice. The trip is subject to availability and confirmation by Intrepid Travel at time of booking.

×

$2,520

Get Our Price
Get Quote

From

Sat,

Jun 05, 2021

To

Wed,

Jun 16, 2021
Deals

Promotions For This Departure

Current Promotions

Call or submit a quote for award-winning value and service!

$1 Deposit on Trips

Mention Promo Code: PT6767

$1 Deposit on Trips

Promotion Details

We get it - travel's a big decision. To make it a little easier, Intrepid has lowered their deposits to just $1. Put $1 down now to save a spot on your dream trip before it sells out, then pay the rest later. Plus as always receive our AffordableTours.com 5% extra savings. But hurry, you only have until January 30 to book with a $1 Deposit. Not all dates or itineraries will qualify, please contact your travel consultant for applicable vacations.

Must Book By Thu, Jan 30, 2020

View Promotion Terms & Conditions ›

The offer of $1 deposits to secure an Intrepid Travel small group adventure applies to bookings made January 13 at 12:00am EST - January 30, 2020 at 11:59pm EST and is valid on trips departing February 15 December 31, 2020. The $1 deposit offer is ONLY available to customers booking in the following currencies: USD and CAD. The $1 deposit can be paid towards any Intrepid Travel small group adventure with the following exclusions: Polar trips - includes all itineraries in the Arctic and Antarctic, Tailor-Made Experiences, Inca trail and Gorilla permit trips, Expedition style trips, Adventure Cruises operated by Variety, selected Patagonia trips and the Okavango Delta Fly-In Safari (UUAO). Excluded Gorilla Treks: Pre-purchased permits are required to secure the trek to see the Gorillas. Excluded trips are: YXOG, YXOCC, UXODC, YXOEC, YXOIC, YXOGC, YXOFC, UBODC, YGSU, YGSGC, YGAR, YGAG, YGAU, UBODC. Excluded Inca Trail trips - Pre-purchased permits are required to secure the trek. Excluded trips are: GGBL, GGBNC, GGBPC, GGBTC, GGBWC, GGBZC, GGCLC, GGCRC, GGHC-O, GGKIC, GGKY, GGOA, GGSA, GGSAC, GGSEC, GGSFC, GGSQ, GGSTC, GGSUC, GGTA, GGTBC, GGXT, GGXTC, GGYP, GGYM, GGYBC, GGYQC, GGYA, GGYC, GGYDC, GGYE, GGYEC, GGYCC. Excluded Select Patagonia trips - Internal flights are pre-purchased to secure the trip: Excluded trips are: GPTV, GPTU, GGCB, GGSJ. Full payment is required at least 56 days prior to travel and 90 days prior to travel for Adventure Cruise departures. If booking and traveling with less than 56 days to go until departure, full payment is needed at the time of booking. If the customer wishes to cancel and rebook or to change dates or tours outside the promotional period, they will be required to pay the full deposit towards the new trip. The offer can be applied to new bookings only. Under no circumstances will the offer be applied to existing bookings. There will be no extensions to the booking, travel or payment periods. The offer applies to the tour price only and cannot be used in conjunction with any other offer or discount. Prices, itineraries and inclusions are subject to change without notice. The trip is subject to availability and confirmation by Intrepid Travel at time of booking.

×

$2,520

Get Our Price
Get Quote

From

Sat,

Jun 12, 2021

To

Wed,

Jun 23, 2021
Deals

Promotions For This Departure

Current Promotions

Call or submit a quote for award-winning value and service!

$1 Deposit on Trips

Mention Promo Code: PT6767

$1 Deposit on Trips

Promotion Details

We get it - travel's a big decision. To make it a little easier, Intrepid has lowered their deposits to just $1. Put $1 down now to save a spot on your dream trip before it sells out, then pay the rest later. Plus as always receive our AffordableTours.com 5% extra savings. But hurry, you only have until January 30 to book with a $1 Deposit. Not all dates or itineraries will qualify, please contact your travel consultant for applicable vacations.

Must Book By Thu, Jan 30, 2020

View Promotion Terms & Conditions ›

The offer of $1 deposits to secure an Intrepid Travel small group adventure applies to bookings made January 13 at 12:00am EST - January 30, 2020 at 11:59pm EST and is valid on trips departing February 15 December 31, 2020. The $1 deposit offer is ONLY available to customers booking in the following currencies: USD and CAD. The $1 deposit can be paid towards any Intrepid Travel small group adventure with the following exclusions: Polar trips - includes all itineraries in the Arctic and Antarctic, Tailor-Made Experiences, Inca trail and Gorilla permit trips, Expedition style trips, Adventure Cruises operated by Variety, selected Patagonia trips and the Okavango Delta Fly-In Safari (UUAO). Excluded Gorilla Treks: Pre-purchased permits are required to secure the trek to see the Gorillas. Excluded trips are: YXOG, YXOCC, UXODC, YXOEC, YXOIC, YXOGC, YXOFC, UBODC, YGSU, YGSGC, YGAR, YGAG, YGAU, UBODC. Excluded Inca Trail trips - Pre-purchased permits are required to secure the trek. Excluded trips are: GGBL, GGBNC, GGBPC, GGBTC, GGBWC, GGBZC, GGCLC, GGCRC, GGHC-O, GGKIC, GGKY, GGOA, GGSA, GGSAC, GGSEC, GGSFC, GGSQ, GGSTC, GGSUC, GGTA, GGTBC, GGXT, GGXTC, GGYP, GGYM, GGYBC, GGYQC, GGYA, GGYC, GGYDC, GGYE, GGYEC, GGYCC. Excluded Select Patagonia trips - Internal flights are pre-purchased to secure the trip: Excluded trips are: GPTV, GPTU, GGCB, GGSJ. Full payment is required at least 56 days prior to travel and 90 days prior to travel for Adventure Cruise departures. If booking and traveling with less than 56 days to go until departure, full payment is needed at the time of booking. If the customer wishes to cancel and rebook or to change dates or tours outside the promotional period, they will be required to pay the full deposit towards the new trip. The offer can be applied to new bookings only. Under no circumstances will the offer be applied to existing bookings. There will be no extensions to the booking, travel or payment periods. The offer applies to the tour price only and cannot be used in conjunction with any other offer or discount. Prices, itineraries and inclusions are subject to change without notice. The trip is subject to availability and confirmation by Intrepid Travel at time of booking.

×

$2,520

Get Our Price
Get Quote

From

Wed,

Jun 16, 2021

To

Sun,

Jun 27, 2021
Deals

Promotions For This Departure

Current Promotions

Call or submit a quote for award-winning value and service!

$1 Deposit on Trips

Mention Promo Code: PT6767

$1 Deposit on Trips

Promotion Details

We get it - travel's a big decision. To make it a little easier, Intrepid has lowered their deposits to just $1. Put $1 down now to save a spot on your dream trip before it sells out, then pay the rest later. Plus as always receive our AffordableTours.com 5% extra savings. But hurry, you only have until January 30 to book with a $1 Deposit. Not all dates or itineraries will qualify, please contact your travel consultant for applicable vacations.

Must Book By Thu, Jan 30, 2020

View Promotion Terms & Conditions ›

The offer of $1 deposits to secure an Intrepid Travel small group adventure applies to bookings made January 13 at 12:00am EST - January 30, 2020 at 11:59pm EST and is valid on trips departing February 15 December 31, 2020. The $1 deposit offer is ONLY available to customers booking in the following currencies: USD and CAD. The $1 deposit can be paid towards any Intrepid Travel small group adventure with the following exclusions: Polar trips - includes all itineraries in the Arctic and Antarctic, Tailor-Made Experiences, Inca trail and Gorilla permit trips, Expedition style trips, Adventure Cruises operated by Variety, selected Patagonia trips and the Okavango Delta Fly-In Safari (UUAO). Excluded Gorilla Treks: Pre-purchased permits are required to secure the trek to see the Gorillas. Excluded trips are: YXOG, YXOCC, UXODC, YXOEC, YXOIC, YXOGC, YXOFC, UBODC, YGSU, YGSGC, YGAR, YGAG, YGAU, UBODC. Excluded Inca Trail trips - Pre-purchased permits are required to secure the trek. Excluded trips are: GGBL, GGBNC, GGBPC, GGBTC, GGBWC, GGBZC, GGCLC, GGCRC, GGHC-O, GGKIC, GGKY, GGOA, GGSA, GGSAC, GGSEC, GGSFC, GGSQ, GGSTC, GGSUC, GGTA, GGTBC, GGXT, GGXTC, GGYP, GGYM, GGYBC, GGYQC, GGYA, GGYC, GGYDC, GGYE, GGYEC, GGYCC. Excluded Select Patagonia trips - Internal flights are pre-purchased to secure the trip: Excluded trips are: GPTV, GPTU, GGCB, GGSJ. Full payment is required at least 56 days prior to travel and 90 days prior to travel for Adventure Cruise departures. If booking and traveling with less than 56 days to go until departure, full payment is needed at the time of booking. If the customer wishes to cancel and rebook or to change dates or tours outside the promotional period, they will be required to pay the full deposit towards the new trip. The offer can be applied to new bookings only. Under no circumstances will the offer be applied to existing bookings. There will be no extensions to the booking, travel or payment periods. The offer applies to the tour price only and cannot be used in conjunction with any other offer or discount. Prices, itineraries and inclusions are subject to change without notice. The trip is subject to availability and confirmation by Intrepid Travel at time of booking.

×

$2,520

Get Our Price
Get Quote

From

Sat,

Jun 19, 2021

To

Wed,

Jun 30, 2021
Deals

Promotions For This Departure

Current Promotions

Call or submit a quote for award-winning value and service!

$1 Deposit on Trips

Mention Promo Code: PT6767

$1 Deposit on Trips

Promotion Details

We get it - travel's a big decision. To make it a little easier, Intrepid has lowered their deposits to just $1. Put $1 down now to save a spot on your dream trip before it sells out, then pay the rest later. Plus as always receive our AffordableTours.com 5% extra savings. But hurry, you only have until January 30 to book with a $1 Deposit. Not all dates or itineraries will qualify, please contact your travel consultant for applicable vacations.

Must Book By Thu, Jan 30, 2020

View Promotion Terms & Conditions ›

The offer of $1 deposits to secure an Intrepid Travel small group adventure applies to bookings made January 13 at 12:00am EST - January 30, 2020 at 11:59pm EST and is valid on trips departing February 15 December 31, 2020. The $1 deposit offer is ONLY available to customers booking in the following currencies: USD and CAD. The $1 deposit can be paid towards any Intrepid Travel small group adventure with the following exclusions: Polar trips - includes all itineraries in the Arctic and Antarctic, Tailor-Made Experiences, Inca trail and Gorilla permit trips, Expedition style trips, Adventure Cruises operated by Variety, selected Patagonia trips and the Okavango Delta Fly-In Safari (UUAO). Excluded Gorilla Treks: Pre-purchased permits are required to secure the trek to see the Gorillas. Excluded trips are: YXOG, YXOCC, UXODC, YXOEC, YXOIC, YXOGC, YXOFC, UBODC, YGSU, YGSGC, YGAR, YGAG, YGAU, UBODC. Excluded Inca Trail trips - Pre-purchased permits are required to secure the trek. Excluded trips are: GGBL, GGBNC, GGBPC, GGBTC, GGBWC, GGBZC, GGCLC, GGCRC, GGHC-O, GGKIC, GGKY, GGOA, GGSA, GGSAC, GGSEC, GGSFC, GGSQ, GGSTC, GGSUC, GGTA, GGTBC, GGXT, GGXTC, GGYP, GGYM, GGYBC, GGYQC, GGYA, GGYC, GGYDC, GGYE, GGYEC, GGYCC. Excluded Select Patagonia trips - Internal flights are pre-purchased to secure the trip: Excluded trips are: GPTV, GPTU, GGCB, GGSJ. Full payment is required at least 56 days prior to travel and 90 days prior to travel for Adventure Cruise departures. If booking and traveling with less than 56 days to go until departure, full payment is needed at the time of booking. If the customer wishes to cancel and rebook or to change dates or tours outside the promotional period, they will be required to pay the full deposit towards the new trip. The offer can be applied to new bookings only. Under no circumstances will the offer be applied to existing bookings. There will be no extensions to the booking, travel or payment periods. The offer applies to the tour price only and cannot be used in conjunction with any other offer or discount. Prices, itineraries and inclusions are subject to change without notice. The trip is subject to availability and confirmation by Intrepid Travel at time of booking.

×

$2,520

Get Our Price
Get Quote

From

Sat,

Jun 26, 2021

To

Wed,

Jul 07, 2021
Deals

Promotions For This Departure

Current Promotions

Call or submit a quote for award-winning value and service!

$1 Deposit on Trips

Mention Promo Code: PT6767

$1 Deposit on Trips

Promotion Details

We get it - travel's a big decision. To make it a little easier, Intrepid has lowered their deposits to just $1. Put $1 down now to save a spot on your dream trip before it sells out, then pay the rest later. Plus as always receive our AffordableTours.com 5% extra savings. But hurry, you only have until January 30 to book with a $1 Deposit. Not all dates or itineraries will qualify, please contact your travel consultant for applicable vacations.

Must Book By Thu, Jan 30, 2020

View Promotion Terms & Conditions ›

The offer of $1 deposits to secure an Intrepid Travel small group adventure applies to bookings made January 13 at 12:00am EST - January 30, 2020 at 11:59pm EST and is valid on trips departing February 15 December 31, 2020. The $1 deposit offer is ONLY available to customers booking in the following currencies: USD and CAD. The $1 deposit can be paid towards any Intrepid Travel small group adventure with the following exclusions: Polar trips - includes all itineraries in the Arctic and Antarctic, Tailor-Made Experiences, Inca trail and Gorilla permit trips, Expedition style trips, Adventure Cruises operated by Variety, selected Patagonia trips and the Okavango Delta Fly-In Safari (UUAO). Excluded Gorilla Treks: Pre-purchased permits are required to secure the trek to see the Gorillas. Excluded trips are: YXOG, YXOCC, UXODC, YXOEC, YXOIC, YXOGC, YXOFC, UBODC, YGSU, YGSGC, YGAR, YGAG, YGAU, UBODC. Excluded Inca Trail trips - Pre-purchased permits are required to secure the trek. Excluded trips are: GGBL, GGBNC, GGBPC, GGBTC, GGBWC, GGBZC, GGCLC, GGCRC, GGHC-O, GGKIC, GGKY, GGOA, GGSA, GGSAC, GGSEC, GGSFC, GGSQ, GGSTC, GGSUC, GGTA, GGTBC, GGXT, GGXTC, GGYP, GGYM, GGYBC, GGYQC, GGYA, GGYC, GGYDC, GGYE, GGYEC, GGYCC. Excluded Select Patagonia trips - Internal flights are pre-purchased to secure the trip: Excluded trips are: GPTV, GPTU, GGCB, GGSJ. Full payment is required at least 56 days prior to travel and 90 days prior to travel for Adventure Cruise departures. If booking and traveling with less than 56 days to go until departure, full payment is needed at the time of booking. If the customer wishes to cancel and rebook or to change dates or tours outside the promotional period, they will be required to pay the full deposit towards the new trip. The offer can be applied to new bookings only. Under no circumstances will the offer be applied to existing bookings. There will be no extensions to the booking, travel or payment periods. The offer applies to the tour price only and cannot be used in conjunction with any other offer or discount. Prices, itineraries and inclusions are subject to change without notice. The trip is subject to availability and confirmation by Intrepid Travel at time of booking.

×

$2,520

Get Our Price
Get Quote

From

Sat,

Jul 03, 2021

To

Wed,

Jul 14, 2021
Deals

Promotions For This Departure

Current Promotions

Call or submit a quote for award-winning value and service!

$1 Deposit on Trips

Mention Promo Code: PT6767

$1 Deposit on Trips

Promotion Details

We get it - travel's a big decision. To make it a little easier, Intrepid has lowered their deposits to just $1. Put $1 down now to save a spot on your dream trip before it sells out, then pay the rest later. Plus as always receive our AffordableTours.com 5% extra savings. But hurry, you only have until January 30 to book with a $1 Deposit. Not all dates or itineraries will qualify, please contact your travel consultant for applicable vacations.

Must Book By Thu, Jan 30, 2020

View Promotion Terms & Conditions ›

The offer of $1 deposits to secure an Intrepid Travel small group adventure applies to bookings made January 13 at 12:00am EST - January 30, 2020 at 11:59pm EST and is valid on trips departing February 15 December 31, 2020. The $1 deposit offer is ONLY available to customers booking in the following currencies: USD and CAD. The $1 deposit can be paid towards any Intrepid Travel small group adventure with the following exclusions: Polar trips - includes all itineraries in the Arctic and Antarctic, Tailor-Made Experiences, Inca trail and Gorilla permit trips, Expedition style trips, Adventure Cruises operated by Variety, selected Patagonia trips and the Okavango Delta Fly-In Safari (UUAO). Excluded Gorilla Treks: Pre-purchased permits are required to secure the trek to see the Gorillas. Excluded trips are: YXOG, YXOCC, UXODC, YXOEC, YXOIC, YXOGC, YXOFC, UBODC, YGSU, YGSGC, YGAR, YGAG, YGAU, UBODC. Excluded Inca Trail trips - Pre-purchased permits are required to secure the trek. Excluded trips are: GGBL, GGBNC, GGBPC, GGBTC, GGBWC, GGBZC, GGCLC, GGCRC, GGHC-O, GGKIC, GGKY, GGOA, GGSA, GGSAC, GGSEC, GGSFC, GGSQ, GGSTC, GGSUC, GGTA, GGTBC, GGXT, GGXTC, GGYP, GGYM, GGYBC, GGYQC, GGYA, GGYC, GGYDC, GGYE, GGYEC, GGYCC. Excluded Select Patagonia trips - Internal flights are pre-purchased to secure the trip: Excluded trips are: GPTV, GPTU, GGCB, GGSJ. Full payment is required at least 56 days prior to travel and 90 days prior to travel for Adventure Cruise departures. If booking and traveling with less than 56 days to go until departure, full payment is needed at the time of booking. If the customer wishes to cancel and rebook or to change dates or tours outside the promotional period, they will be required to pay the full deposit towards the new trip. The offer can be applied to new bookings only. Under no circumstances will the offer be applied to existing bookings. There will be no extensions to the booking, travel or payment periods. The offer applies to the tour price only and cannot be used in conjunction with any other offer or discount. Prices, itineraries and inclusions are subject to change without notice. The trip is subject to availability and confirmation by Intrepid Travel at time of booking.

×

$2,520

Get Our Price
Get Quote

From

Sat,

Jul 10, 2021

To

Wed,

Jul 21, 2021
Deals

Promotions For This Departure

Current Promotions

Call or submit a quote for award-winning value and service!

$1 Deposit on Trips

Mention Promo Code: PT6767

$1 Deposit on Trips

Promotion Details

We get it - travel's a big decision. To make it a little easier, Intrepid has lowered their deposits to just $1. Put $1 down now to save a spot on your dream trip before it sells out, then pay the rest later. Plus as always receive our AffordableTours.com 5% extra savings. But hurry, you only have until January 30 to book with a $1 Deposit. Not all dates or itineraries will qualify, please contact your travel consultant for applicable vacations.

Must Book By Thu, Jan 30, 2020

View Promotion Terms & Conditions ›

The offer of $1 deposits to secure an Intrepid Travel small group adventure applies to bookings made January 13 at 12:00am EST - January 30, 2020 at 11:59pm EST and is valid on trips departing February 15 December 31, 2020. The $1 deposit offer is ONLY available to customers booking in the following currencies: USD and CAD. The $1 deposit can be paid towards any Intrepid Travel small group adventure with the following exclusions: Polar trips - includes all itineraries in the Arctic and Antarctic, Tailor-Made Experiences, Inca trail and Gorilla permit trips, Expedition style trips, Adventure Cruises operated by Variety, selected Patagonia trips and the Okavango Delta Fly-In Safari (UUAO). Excluded Gorilla Treks: Pre-purchased permits are required to secure the trek to see the Gorillas. Excluded trips are: YXOG, YXOCC, UXODC, YXOEC, YXOIC, YXOGC, YXOFC, UBODC, YGSU, YGSGC, YGAR, YGAG, YGAU, UBODC. Excluded Inca Trail trips - Pre-purchased permits are required to secure the trek. Excluded trips are: GGBL, GGBNC, GGBPC, GGBTC, GGBWC, GGBZC, GGCLC, GGCRC, GGHC-O, GGKIC, GGKY, GGOA, GGSA, GGSAC, GGSEC, GGSFC, GGSQ, GGSTC, GGSUC, GGTA, GGTBC, GGXT, GGXTC, GGYP, GGYM, GGYBC, GGYQC, GGYA, GGYC, GGYDC, GGYE, GGYEC, GGYCC. Excluded Select Patagonia trips - Internal flights are pre-purchased to secure the trip: Excluded trips are: GPTV, GPTU, GGCB, GGSJ. Full payment is required at least 56 days prior to travel and 90 days prior to travel for Adventure Cruise departures. If booking and traveling with less than 56 days to go until departure, full payment is needed at the time of booking. If the customer wishes to cancel and rebook or to change dates or tours outside the promotional period, they will be required to pay the full deposit towards the new trip. The offer can be applied to new bookings only. Under no circumstances will the offer be applied to existing bookings. There will be no extensions to the booking, travel or payment periods. The offer applies to the tour price only and cannot be used in conjunction with any other offer or discount. Prices, itineraries and inclusions are subject to change without notice. The trip is subject to availability and confirmation by Intrepid Travel at time of booking.

×

$2,520

Get Our Price
Get Quote

From

Sat,

Jul 17, 2021

To

Wed,

Jul 28, 2021
Deals

Promotions For This Departure

Current Promotions

Call or submit a quote for award-winning value and service!

$1 Deposit on Trips

Mention Promo Code: PT6767

$1 Deposit on Trips

Promotion Details

We get it - travel's a big decision. To make it a little easier, Intrepid has lowered their deposits to just $1. Put $1 down now to save a spot on your dream trip before it sells out, then pay the rest later. Plus as always receive our AffordableTours.com 5% extra savings. But hurry, you only have until January 30 to book with a $1 Deposit. Not all dates or itineraries will qualify, please contact your travel consultant for applicable vacations.

Must Book By Thu, Jan 30, 2020

View Promotion Terms & Conditions ›

The offer of $1 deposits to secure an Intrepid Travel small group adventure applies to bookings made January 13 at 12:00am EST - January 30, 2020 at 11:59pm EST and is valid on trips departing February 15 December 31, 2020. The $1 deposit offer is ONLY available to customers booking in the following currencies: USD and CAD. The $1 deposit can be paid towards any Intrepid Travel small group adventure with the following exclusions: Polar trips - includes all itineraries in the Arctic and Antarctic, Tailor-Made Experiences, Inca trail and Gorilla permit trips, Expedition style trips, Adventure Cruises operated by Variety, selected Patagonia trips and the Okavango Delta Fly-In Safari (UUAO). Excluded Gorilla Treks: Pre-purchased permits are required to secure the trek to see the Gorillas. Excluded trips are: YXOG, YXOCC, UXODC, YXOEC, YXOIC, YXOGC, YXOFC, UBODC, YGSU, YGSGC, YGAR, YGAG, YGAU, UBODC. Excluded Inca Trail trips - Pre-purchased permits are required to secure the trek. Excluded trips are: GGBL, GGBNC, GGBPC, GGBTC, GGBWC, GGBZC, GGCLC, GGCRC, GGHC-O, GGKIC, GGKY, GGOA, GGSA, GGSAC, GGSEC, GGSFC, GGSQ, GGSTC, GGSUC, GGTA, GGTBC, GGXT, GGXTC, GGYP, GGYM, GGYBC, GGYQC, GGYA, GGYC, GGYDC, GGYE, GGYEC, GGYCC. Excluded Select Patagonia trips - Internal flights are pre-purchased to secure the trip: Excluded trips are: GPTV, GPTU, GGCB, GGSJ. Full payment is required at least 56 days prior to travel and 90 days prior to travel for Adventure Cruise departures. If booking and traveling with less than 56 days to go until departure, full payment is needed at the time of booking. If the customer wishes to cancel and rebook or to change dates or tours outside the promotional period, they will be required to pay the full deposit towards the new trip. The offer can be applied to new bookings only. Under no circumstances will the offer be applied to existing bookings. There will be no extensions to the booking, travel or payment periods. The offer applies to the tour price only and cannot be used in conjunction with any other offer or discount. Prices, itineraries and inclusions are subject to change without notice. The trip is subject to availability and confirmation by Intrepid Travel at time of booking.

×

$2,520

Get Our Price
Get Quote

From

Sat,

Jul 24, 2021

To

Wed,

Aug 04, 2021
Deals

Promotions For This Departure

Current Promotions

Call or submit a quote for award-winning value and service!

$1 Deposit on Trips

Mention Promo Code: PT6767

$1 Deposit on Trips

Promotion Details

We get it - travel's a big decision. To make it a little easier, Intrepid has lowered their deposits to just $1. Put $1 down now to save a spot on your dream trip before it sells out, then pay the rest later. Plus as always receive our AffordableTours.com 5% extra savings. But hurry, you only have until January 30 to book with a $1 Deposit. Not all dates or itineraries will qualify, please contact your travel consultant for applicable vacations.

Must Book By Thu, Jan 30, 2020

View Promotion Terms & Conditions ›

The offer of $1 deposits to secure an Intrepid Travel small group adventure applies to bookings made January 13 at 12:00am EST - January 30, 2020 at 11:59pm EST and is valid on trips departing February 15 December 31, 2020. The $1 deposit offer is ONLY available to customers booking in the following currencies: USD and CAD. The $1 deposit can be paid towards any Intrepid Travel small group adventure with the following exclusions: Polar trips - includes all itineraries in the Arctic and Antarctic, Tailor-Made Experiences, Inca trail and Gorilla permit trips, Expedition style trips, Adventure Cruises operated by Variety, selected Patagonia trips and the Okavango Delta Fly-In Safari (UUAO). Excluded Gorilla Treks: Pre-purchased permits are required to secure the trek to see the Gorillas. Excluded trips are: YXOG, YXOCC, UXODC, YXOEC, YXOIC, YXOGC, YXOFC, UBODC, YGSU, YGSGC, YGAR, YGAG, YGAU, UBODC. Excluded Inca Trail trips - Pre-purchased permits are required to secure the trek. Excluded trips are: GGBL, GGBNC, GGBPC, GGBTC, GGBWC, GGBZC, GGCLC, GGCRC, GGHC-O, GGKIC, GGKY, GGOA, GGSA, GGSAC, GGSEC, GGSFC, GGSQ, GGSTC, GGSUC, GGTA, GGTBC, GGXT, GGXTC, GGYP, GGYM, GGYBC, GGYQC, GGYA, GGYC, GGYDC, GGYE, GGYEC, GGYCC. Excluded Select Patagonia trips - Internal flights are pre-purchased to secure the trip: Excluded trips are: GPTV, GPTU, GGCB, GGSJ. Full payment is required at least 56 days prior to travel and 90 days prior to travel for Adventure Cruise departures. If booking and traveling with less than 56 days to go until departure, full payment is needed at the time of booking. If the customer wishes to cancel and rebook or to change dates or tours outside the promotional period, they will be required to pay the full deposit towards the new trip. The offer can be applied to new bookings only. Under no circumstances will the offer be applied to existing bookings. There will be no extensions to the booking, travel or payment periods. The offer applies to the tour price only and cannot be used in conjunction with any other offer or discount. Prices, itineraries and inclusions are subject to change without notice. The trip is subject to availability and confirmation by Intrepid Travel at time of booking.

×

$2,520

Get Our Price
Get Quote

From

Sat,

Jul 31, 2021

To

Wed,

Aug 11, 2021
Deals

Promotions For This Departure

Current Promotions

Call or submit a quote for award-winning value and service!

$1 Deposit on Trips

Mention Promo Code: PT6767

$1 Deposit on Trips

Promotion Details

We get it - travel's a big decision. To make it a little easier, Intrepid has lowered their deposits to just $1. Put $1 down now to save a spot on your dream trip before it sells out, then pay the rest later. Plus as always receive our AffordableTours.com 5% extra savings. But hurry, you only have until January 30 to book with a $1 Deposit. Not all dates or itineraries will qualify, please contact your travel consultant for applicable vacations.

Must Book By Thu, Jan 30, 2020

View Promotion Terms & Conditions ›

The offer of $1 deposits to secure an Intrepid Travel small group adventure applies to bookings made January 13 at 12:00am EST - January 30, 2020 at 11:59pm EST and is valid on trips departing February 15 December 31, 2020. The $1 deposit offer is ONLY available to customers booking in the following currencies: USD and CAD. The $1 deposit can be paid towards any Intrepid Travel small group adventure with the following exclusions: Polar trips - includes all itineraries in the Arctic and Antarctic, Tailor-Made Experiences, Inca trail and Gorilla permit trips, Expedition style trips, Adventure Cruises operated by Variety, selected Patagonia trips and the Okavango Delta Fly-In Safari (UUAO). Excluded Gorilla Treks: Pre-purchased permits are required to secure the trek to see the Gorillas. Excluded trips are: YXOG, YXOCC, UXODC, YXOEC, YXOIC, YXOGC, YXOFC, UBODC, YGSU, YGSGC, YGAR, YGAG, YGAU, UBODC. Excluded Inca Trail trips - Pre-purchased permits are required to secure the trek. Excluded trips are: GGBL, GGBNC, GGBPC, GGBTC, GGBWC, GGBZC, GGCLC, GGCRC, GGHC-O, GGKIC, GGKY, GGOA, GGSA, GGSAC, GGSEC, GGSFC, GGSQ, GGSTC, GGSUC, GGTA, GGTBC, GGXT, GGXTC, GGYP, GGYM, GGYBC, GGYQC, GGYA, GGYC, GGYDC, GGYE, GGYEC, GGYCC. Excluded Select Patagonia trips - Internal flights are pre-purchased to secure the trip: Excluded trips are: GPTV, GPTU, GGCB, GGSJ. Full payment is required at least 56 days prior to travel and 90 days prior to travel for Adventure Cruise departures. If booking and traveling with less than 56 days to go until departure, full payment is needed at the time of booking. If the customer wishes to cancel and rebook or to change dates or tours outside the promotional period, they will be required to pay the full deposit towards the new trip. The offer can be applied to new bookings only. Under no circumstances will the offer be applied to existing bookings. There will be no extensions to the booking, travel or payment periods. The offer applies to the tour price only and cannot be used in conjunction with any other offer or discount. Prices, itineraries and inclusions are subject to change without notice. The trip is subject to availability and confirmation by Intrepid Travel at time of booking.

×

$2,520

Get Our Price
Get Quote

From

Sat,

Aug 07, 2021

To

Wed,

Aug 18, 2021
Deals

Promotions For This Departure

Current Promotions

Call or submit a quote for award-winning value and service!

$1 Deposit on Trips

Mention Promo Code: PT6767

$1 Deposit on Trips

Promotion Details

We get it - travel's a big decision. To make it a little easier, Intrepid has lowered their deposits to just $1. Put $1 down now to save a spot on your dream trip before it sells out, then pay the rest later. Plus as always receive our AffordableTours.com 5% extra savings. But hurry, you only have until January 30 to book with a $1 Deposit. Not all dates or itineraries will qualify, please contact your travel consultant for applicable vacations.

Must Book By Thu, Jan 30, 2020

View Promotion Terms & Conditions ›

The offer of $1 deposits to secure an Intrepid Travel small group adventure applies to bookings made January 13 at 12:00am EST - January 30, 2020 at 11:59pm EST and is valid on trips departing February 15 December 31, 2020. The $1 deposit offer is ONLY available to customers booking in the following currencies: USD and CAD. The $1 deposit can be paid towards any Intrepid Travel small group adventure with the following exclusions: Polar trips - includes all itineraries in the Arctic and Antarctic, Tailor-Made Experiences, Inca trail and Gorilla permit trips, Expedition style trips, Adventure Cruises operated by Variety, selected Patagonia trips and the Okavango Delta Fly-In Safari (UUAO). Excluded Gorilla Treks: Pre-purchased permits are required to secure the trek to see the Gorillas. Excluded trips are: YXOG, YXOCC, UXODC, YXOEC, YXOIC, YXOGC, YXOFC, UBODC, YGSU, YGSGC, YGAR, YGAG, YGAU, UBODC. Excluded Inca Trail trips - Pre-purchased permits are required to secure the trek. Excluded trips are: GGBL, GGBNC, GGBPC, GGBTC, GGBWC, GGBZC, GGCLC, GGCRC, GGHC-O, GGKIC, GGKY, GGOA, GGSA, GGSAC, GGSEC, GGSFC, GGSQ, GGSTC, GGSUC, GGTA, GGTBC, GGXT, GGXTC, GGYP, GGYM, GGYBC, GGYQC, GGYA, GGYC, GGYDC, GGYE, GGYEC, GGYCC. Excluded Select Patagonia trips - Internal flights are pre-purchased to secure the trip: Excluded trips are: GPTV, GPTU, GGCB, GGSJ. Full payment is required at least 56 days prior to travel and 90 days prior to travel for Adventure Cruise departures. If booking and traveling with less than 56 days to go until departure, full payment is needed at the time of booking. If the customer wishes to cancel and rebook or to change dates or tours outside the promotional period, they will be required to pay the full deposit towards the new trip. The offer can be applied to new bookings only. Under no circumstances will the offer be applied to existing bookings. There will be no extensions to the booking, travel or payment periods. The offer applies to the tour price only and cannot be used in conjunction with any other offer or discount. Prices, itineraries and inclusions are subject to change without notice. The trip is subject to availability and confirmation by Intrepid Travel at time of booking.

×

$2,520

Get Our Price
Get Quote

From

Sat,

Aug 14, 2021

To

Wed,

Aug 25, 2021
Deals

Promotions For This Departure

Current Promotions

Call or submit a quote for award-winning value and service!

$1 Deposit on Trips

Mention Promo Code: PT6767

$1 Deposit on Trips

Promotion Details

We get it - travel's a big decision. To make it a little easier, Intrepid has lowered their deposits to just $1. Put $1 down now to save a spot on your dream trip before it sells out, then pay the rest later. Plus as always receive our AffordableTours.com 5% extra savings. But hurry, you only have until January 30 to book with a $1 Deposit. Not all dates or itineraries will qualify, please contact your travel consultant for applicable vacations.

Must Book By Thu, Jan 30, 2020

View Promotion Terms & Conditions ›

The offer of $1 deposits to secure an Intrepid Travel small group adventure applies to bookings made January 13 at 12:00am EST - January 30, 2020 at 11:59pm EST and is valid on trips departing February 15 December 31, 2020. The $1 deposit offer is ONLY available to customers booking in the following currencies: USD and CAD. The $1 deposit can be paid towards any Intrepid Travel small group adventure with the following exclusions: Polar trips - includes all itineraries in the Arctic and Antarctic, Tailor-Made Experiences, Inca trail and Gorilla permit trips, Expedition style trips, Adventure Cruises operated by Variety, selected Patagonia trips and the Okavango Delta Fly-In Safari (UUAO). Excluded Gorilla Treks: Pre-purchased permits are required to secure the trek to see the Gorillas. Excluded trips are: YXOG, YXOCC, UXODC, YXOEC, YXOIC, YXOGC, YXOFC, UBODC, YGSU, YGSGC, YGAR, YGAG, YGAU, UBODC. Excluded Inca Trail trips - Pre-purchased permits are required to secure the trek. Excluded trips are: GGBL, GGBNC, GGBPC, GGBTC, GGBWC, GGBZC, GGCLC, GGCRC, GGHC-O, GGKIC, GGKY, GGOA, GGSA, GGSAC, GGSEC, GGSFC, GGSQ, GGSTC, GGSUC, GGTA, GGTBC, GGXT, GGXTC, GGYP, GGYM, GGYBC, GGYQC, GGYA, GGYC, GGYDC, GGYE, GGYEC, GGYCC. Excluded Select Patagonia trips - Internal flights are pre-purchased to secure the trip: Excluded trips are: GPTV, GPTU, GGCB, GGSJ. Full payment is required at least 56 days prior to travel and 90 days prior to travel for Adventure Cruise departures. If booking and traveling with less than 56 days to go until departure, full payment is needed at the time of booking. If the customer wishes to cancel and rebook or to change dates or tours outside the promotional period, they will be required to pay the full deposit towards the new trip. The offer can be applied to new bookings only. Under no circumstances will the offer be applied to existing bookings. There will be no extensions to the booking, travel or payment periods. The offer applies to the tour price only and cannot be used in conjunction with any other offer or discount. Prices, itineraries and inclusions are subject to change without notice. The trip is subject to availability and confirmation by Intrepid Travel at time of booking.

×

$2,520

Get Our Price
Get Quote

From

Sat,

Aug 21, 2021

To

Wed,

Sep 01, 2021
Deals

Promotions For This Departure

Current Promotions

Call or submit a quote for award-winning value and service!

$1 Deposit on Trips

Mention Promo Code: PT6767

$1 Deposit on Trips

Promotion Details

We get it - travel's a big decision. To make it a little easier, Intrepid has lowered their deposits to just $1. Put $1 down now to save a spot on your dream trip before it sells out, then pay the rest later. Plus as always receive our AffordableTours.com 5% extra savings. But hurry, you only have until January 30 to book with a $1 Deposit. Not all dates or itineraries will qualify, please contact your travel consultant for applicable vacations.

Must Book By Thu, Jan 30, 2020

View Promotion Terms & Conditions ›

The offer of $1 deposits to secure an Intrepid Travel small group adventure applies to bookings made January 13 at 12:00am EST - January 30, 2020 at 11:59pm EST and is valid on trips departing February 15 December 31, 2020. The $1 deposit offer is ONLY available to customers booking in the following currencies: USD and CAD. The $1 deposit can be paid towards any Intrepid Travel small group adventure with the following exclusions: Polar trips - includes all itineraries in the Arctic and Antarctic, Tailor-Made Experiences, Inca trail and Gorilla permit trips, Expedition style trips, Adventure Cruises operated by Variety, selected Patagonia trips and the Okavango Delta Fly-In Safari (UUAO). Excluded Gorilla Treks: Pre-purchased permits are required to secure the trek to see the Gorillas. Excluded trips are: YXOG, YXOCC, UXODC, YXOEC, YXOIC, YXOGC, YXOFC, UBODC, YGSU, YGSGC, YGAR, YGAG, YGAU, UBODC. Excluded Inca Trail trips - Pre-purchased permits are required to secure the trek. Excluded trips are: GGBL, GGBNC, GGBPC, GGBTC, GGBWC, GGBZC, GGCLC, GGCRC, GGHC-O, GGKIC, GGKY, GGOA, GGSA, GGSAC, GGSEC, GGSFC, GGSQ, GGSTC, GGSUC, GGTA, GGTBC, GGXT, GGXTC, GGYP, GGYM, GGYBC, GGYQC, GGYA, GGYC, GGYDC, GGYE, GGYEC, GGYCC. Excluded Select Patagonia trips - Internal flights are pre-purchased to secure the trip: Excluded trips are: GPTV, GPTU, GGCB, GGSJ. Full payment is required at least 56 days prior to travel and 90 days prior to travel for Adventure Cruise departures. If booking and traveling with less than 56 days to go until departure, full payment is needed at the time of booking. If the customer wishes to cancel and rebook or to change dates or tours outside the promotional period, they will be required to pay the full deposit towards the new trip. The offer can be applied to new bookings only. Under no circumstances will the offer be applied to existing bookings. There will be no extensions to the booking, travel or payment periods. The offer applies to the tour price only and cannot be used in conjunction with any other offer or discount. Prices, itineraries and inclusions are subject to change without notice. The trip is subject to availability and confirmation by Intrepid Travel at time of booking.

×

$2,520

Get Our Price
Get Quote

From

Sat,

Aug 28, 2021

To

Wed,

Sep 08, 2021
Deals

Promotions For This Departure

Current Promotions

Call or submit a quote for award-winning value and service!

$1 Deposit on Trips

Mention Promo Code: PT6767

$1 Deposit on Trips

Promotion Details

We get it - travel's a big decision. To make it a little easier, Intrepid has lowered their deposits to just $1. Put $1 down now to save a spot on your dream trip before it sells out, then pay the rest later. Plus as always receive our AffordableTours.com 5% extra savings. But hurry, you only have until January 30 to book with a $1 Deposit. Not all dates or itineraries will qualify, please contact your travel consultant for applicable vacations.

Must Book By Thu, Jan 30, 2020

View Promotion Terms & Conditions ›

The offer of $1 deposits to secure an Intrepid Travel small group adventure applies to bookings made January 13 at 12:00am EST - January 30, 2020 at 11:59pm EST and is valid on trips departing February 15 December 31, 2020. The $1 deposit offer is ONLY available to customers booking in the following currencies: USD and CAD. The $1 deposit can be paid towards any Intrepid Travel small group adventure with the following exclusions: Polar trips - includes all itineraries in the Arctic and Antarctic, Tailor-Made Experiences, Inca trail and Gorilla permit trips, Expedition style trips, Adventure Cruises operated by Variety, selected Patagonia trips and the Okavango Delta Fly-In Safari (UUAO). Excluded Gorilla Treks: Pre-purchased permits are required to secure the trek to see the Gorillas. Excluded trips are: YXOG, YXOCC, UXODC, YXOEC, YXOIC, YXOGC, YXOFC, UBODC, YGSU, YGSGC, YGAR, YGAG, YGAU, UBODC. Excluded Inca Trail trips - Pre-purchased permits are required to secure the trek. Excluded trips are: GGBL, GGBNC, GGBPC, GGBTC, GGBWC, GGBZC, GGCLC, GGCRC, GGHC-O, GGKIC, GGKY, GGOA, GGSA, GGSAC, GGSEC, GGSFC, GGSQ, GGSTC, GGSUC, GGTA, GGTBC, GGXT, GGXTC, GGYP, GGYM, GGYBC, GGYQC, GGYA, GGYC, GGYDC, GGYE, GGYEC, GGYCC. Excluded Select Patagonia trips - Internal flights are pre-purchased to secure the trip: Excluded trips are: GPTV, GPTU, GGCB, GGSJ. Full payment is required at least 56 days prior to travel and 90 days prior to travel for Adventure Cruise departures. If booking and traveling with less than 56 days to go until departure, full payment is needed at the time of booking. If the customer wishes to cancel and rebook or to change dates or tours outside the promotional period, they will be required to pay the full deposit towards the new trip. The offer can be applied to new bookings only. Under no circumstances will the offer be applied to existing bookings. There will be no extensions to the booking, travel or payment periods. The offer applies to the tour price only and cannot be used in conjunction with any other offer or discount. Prices, itineraries and inclusions are subject to change without notice. The trip is subject to availability and confirmation by Intrepid Travel at time of booking.

×

$2,520

Get Our Price
Get Quote

From

Wed,

Sep 01, 2021

To

Sun,

Sep 12, 2021
Deals

Promotions For This Departure

Current Promotions

Call or submit a quote for award-winning value and service!

$1 Deposit on Trips

Mention Promo Code: PT6767

$1 Deposit on Trips

Promotion Details

We get it - travel's a big decision. To make it a little easier, Intrepid has lowered their deposits to just $1. Put $1 down now to save a spot on your dream trip before it sells out, then pay the rest later. Plus as always receive our AffordableTours.com 5% extra savings. But hurry, you only have until January 30 to book with a $1 Deposit. Not all dates or itineraries will qualify, please contact your travel consultant for applicable vacations.

Must Book By Thu, Jan 30, 2020

View Promotion Terms & Conditions ›

The offer of $1 deposits to secure an Intrepid Travel small group adventure applies to bookings made January 13 at 12:00am EST - January 30, 2020 at 11:59pm EST and is valid on trips departing February 15 December 31, 2020. The $1 deposit offer is ONLY available to customers booking in the following currencies: USD and CAD. The $1 deposit can be paid towards any Intrepid Travel small group adventure with the following exclusions: Polar trips - includes all itineraries in the Arctic and Antarctic, Tailor-Made Experiences, Inca trail and Gorilla permit trips, Expedition style trips, Adventure Cruises operated by Variety, selected Patagonia trips and the Okavango Delta Fly-In Safari (UUAO). Excluded Gorilla Treks: Pre-purchased permits are required to secure the trek to see the Gorillas. Excluded trips are: YXOG, YXOCC, UXODC, YXOEC, YXOIC, YXOGC, YXOFC, UBODC, YGSU, YGSGC, YGAR, YGAG, YGAU, UBODC. Excluded Inca Trail trips - Pre-purchased permits are required to secure the trek. Excluded trips are: GGBL, GGBNC, GGBPC, GGBTC, GGBWC, GGBZC, GGCLC, GGCRC, GGHC-O, GGKIC, GGKY, GGOA, GGSA, GGSAC, GGSEC, GGSFC, GGSQ, GGSTC, GGSUC, GGTA, GGTBC, GGXT, GGXTC, GGYP, GGYM, GGYBC, GGYQC, GGYA, GGYC, GGYDC, GGYE, GGYEC, GGYCC. Excluded Select Patagonia trips - Internal flights are pre-purchased to secure the trip: Excluded trips are: GPTV, GPTU, GGCB, GGSJ. Full payment is required at least 56 days prior to travel and 90 days prior to travel for Adventure Cruise departures. If booking and traveling with less than 56 days to go until departure, full payment is needed at the time of booking. If the customer wishes to cancel and rebook or to change dates or tours outside the promotional period, they will be required to pay the full deposit towards the new trip. The offer can be applied to new bookings only. Under no circumstances will the offer be applied to existing bookings. There will be no extensions to the booking, travel or payment periods. The offer applies to the tour price only and cannot be used in conjunction with any other offer or discount. Prices, itineraries and inclusions are subject to change without notice. The trip is subject to availability and confirmation by Intrepid Travel at time of booking.

×

$2,520

Get Our Price
Get Quote

From

Sat,

Sep 04, 2021

To

Wed,

Sep 15, 2021
Deals

Promotions For This Departure

Current Promotions

Call or submit a quote for award-winning value and service!

$1 Deposit on Trips

Mention Promo Code: PT6767

$1 Deposit on Trips

Promotion Details

We get it - travel's a big decision. To make it a little easier, Intrepid has lowered their deposits to just $1. Put $1 down now to save a spot on your dream trip before it sells out, then pay the rest later. Plus as always receive our AffordableTours.com 5% extra savings. But hurry, you only have until January 30 to book with a $1 Deposit. Not all dates or itineraries will qualify, please contact your travel consultant for applicable vacations.

Must Book By Thu, Jan 30, 2020

View Promotion Terms & Conditions ›

The offer of $1 deposits to secure an Intrepid Travel small group adventure applies to bookings made January 13 at 12:00am EST - January 30, 2020 at 11:59pm EST and is valid on trips departing February 15 December 31, 2020. The $1 deposit offer is ONLY available to customers booking in the following currencies: USD and CAD. The $1 deposit can be paid towards any Intrepid Travel small group adventure with the following exclusions: Polar trips - includes all itineraries in the Arctic and Antarctic, Tailor-Made Experiences, Inca trail and Gorilla permit trips, Expedition style trips, Adventure Cruises operated by Variety, selected Patagonia trips and the Okavango Delta Fly-In Safari (UUAO). Excluded Gorilla Treks: Pre-purchased permits are required to secure the trek to see the Gorillas. Excluded trips are: YXOG, YXOCC, UXODC, YXOEC, YXOIC, YXOGC, YXOFC, UBODC, YGSU, YGSGC, YGAR, YGAG, YGAU, UBODC. Excluded Inca Trail trips - Pre-purchased permits are required to secure the trek. Excluded trips are: GGBL, GGBNC, GGBPC, GGBTC, GGBWC, GGBZC, GGCLC, GGCRC, GGHC-O, GGKIC, GGKY, GGOA, GGSA, GGSAC, GGSEC, GGSFC, GGSQ, GGSTC, GGSUC, GGTA, GGTBC, GGXT, GGXTC, GGYP, GGYM, GGYBC, GGYQC, GGYA, GGYC, GGYDC, GGYE, GGYEC, GGYCC. Excluded Select Patagonia trips - Internal flights are pre-purchased to secure the trip: Excluded trips are: GPTV, GPTU, GGCB, GGSJ. Full payment is required at least 56 days prior to travel and 90 days prior to travel for Adventure Cruise departures. If booking and traveling with less than 56 days to go until departure, full payment is needed at the time of booking. If the customer wishes to cancel and rebook or to change dates or tours outside the promotional period, they will be required to pay the full deposit towards the new trip. The offer can be applied to new bookings only. Under no circumstances will the offer be applied to existing bookings. There will be no extensions to the booking, travel or payment periods. The offer applies to the tour price only and cannot be used in conjunction with any other offer or discount. Prices, itineraries and inclusions are subject to change without notice. The trip is subject to availability and confirmation by Intrepid Travel at time of booking.

×

$2,520

Get Our Price
Get Quote

From

Sat,

Sep 11, 2021

To

Wed,

Sep 22, 2021
Deals

Promotions For This Departure

Current Promotions

Call or submit a quote for award-winning value and service!

$1 Deposit on Trips

Mention Promo Code: PT6767

$1 Deposit on Trips

Promotion Details

We get it - travel's a big decision. To make it a little easier, Intrepid has lowered their deposits to just $1. Put $1 down now to save a spot on your dream trip before it sells out, then pay the rest later. Plus as always receive our AffordableTours.com 5% extra savings. But hurry, you only have until January 30 to book with a $1 Deposit. Not all dates or itineraries will qualify, please contact your travel consultant for applicable vacations.

Must Book By Thu, Jan 30, 2020

View Promotion Terms & Conditions ›

The offer of $1 deposits to secure an Intrepid Travel small group adventure applies to bookings made January 13 at 12:00am EST - January 30, 2020 at 11:59pm EST and is valid on trips departing February 15 December 31, 2020. The $1 deposit offer is ONLY available to customers booking in the following currencies: USD and CAD. The $1 deposit can be paid towards any Intrepid Travel small group adventure with the following exclusions: Polar trips - includes all itineraries in the Arctic and Antarctic, Tailor-Made Experiences, Inca trail and Gorilla permit trips, Expedition style trips, Adventure Cruises operated by Variety, selected Patagonia trips and the Okavango Delta Fly-In Safari (UUAO). Excluded Gorilla Treks: Pre-purchased permits are required to secure the trek to see the Gorillas. Excluded trips are: YXOG, YXOCC, UXODC, YXOEC, YXOIC, YXOGC, YXOFC, UBODC, YGSU, YGSGC, YGAR, YGAG, YGAU, UBODC. Excluded Inca Trail trips - Pre-purchased permits are required to secure the trek. Excluded trips are: GGBL, GGBNC, GGBPC, GGBTC, GGBWC, GGBZC, GGCLC, GGCRC, GGHC-O, GGKIC, GGKY, GGOA, GGSA, GGSAC, GGSEC, GGSFC, GGSQ, GGSTC, GGSUC, GGTA, GGTBC, GGXT, GGXTC, GGYP, GGYM, GGYBC, GGYQC, GGYA, GGYC, GGYDC, GGYE, GGYEC, GGYCC. Excluded Select Patagonia trips - Internal flights are pre-purchased to secure the trip: Excluded trips are: GPTV, GPTU, GGCB, GGSJ. Full payment is required at least 56 days prior to travel and 90 days prior to travel for Adventure Cruise departures. If booking and traveling with less than 56 days to go until departure, full payment is needed at the time of booking. If the customer wishes to cancel and rebook or to change dates or tours outside the promotional period, they will be required to pay the full deposit towards the new trip. The offer can be applied to new bookings only. Under no circumstances will the offer be applied to existing bookings. There will be no extensions to the booking, travel or payment periods. The offer applies to the tour price only and cannot be used in conjunction with any other offer or discount. Prices, itineraries and inclusions are subject to change without notice. The trip is subject to availability and confirmation by Intrepid Travel at time of booking.

×

$2,520

Get Our Price
Get Quote

From

Sat,

Sep 18, 2021

To

Wed,

Sep 29, 2021
Deals

Promotions For This Departure

Current Promotions

Call or submit a quote for award-winning value and service!

$1 Deposit on Trips

Mention Promo Code: PT6767

$1 Deposit on Trips

Promotion Details

We get it - travel's a big decision. To make it a little easier, Intrepid has lowered their deposits to just $1. Put $1 down now to save a spot on your dream trip before it sells out, then pay the rest later. Plus as always receive our AffordableTours.com 5% extra savings. But hurry, you only have until January 30 to book with a $1 Deposit. Not all dates or itineraries will qualify, please contact your travel consultant for applicable vacations.

Must Book By Thu, Jan 30, 2020

View Promotion Terms & Conditions ›

The offer of $1 deposits to secure an Intrepid Travel small group adventure applies to bookings made January 13 at 12:00am EST - January 30, 2020 at 11:59pm EST and is valid on trips departing February 15 December 31, 2020. The $1 deposit offer is ONLY available to customers booking in the following currencies: USD and CAD. The $1 deposit can be paid towards any Intrepid Travel small group adventure with the following exclusions: Polar trips - includes all itineraries in the Arctic and Antarctic, Tailor-Made Experiences, Inca trail and Gorilla permit trips, Expedition style trips, Adventure Cruises operated by Variety, selected Patagonia trips and the Okavango Delta Fly-In Safari (UUAO). Excluded Gorilla Treks: Pre-purchased permits are required to secure the trek to see the Gorillas. Excluded trips are: YXOG, YXOCC, UXODC, YXOEC, YXOIC, YXOGC, YXOFC, UBODC, YGSU, YGSGC, YGAR, YGAG, YGAU, UBODC. Excluded Inca Trail trips - Pre-purchased permits are required to secure the trek. Excluded trips are: GGBL, GGBNC, GGBPC, GGBTC, GGBWC, GGBZC, GGCLC, GGCRC, GGHC-O, GGKIC, GGKY, GGOA, GGSA, GGSAC, GGSEC, GGSFC, GGSQ, GGSTC, GGSUC, GGTA, GGTBC, GGXT, GGXTC, GGYP, GGYM, GGYBC, GGYQC, GGYA, GGYC, GGYDC, GGYE, GGYEC, GGYCC. Excluded Select Patagonia trips - Internal flights are pre-purchased to secure the trip: Excluded trips are: GPTV, GPTU, GGCB, GGSJ. Full payment is required at least 56 days prior to travel and 90 days prior to travel for Adventure Cruise departures. If booking and traveling with less than 56 days to go until departure, full payment is needed at the time of booking. If the customer wishes to cancel and rebook or to change dates or tours outside the promotional period, they will be required to pay the full deposit towards the new trip. The offer can be applied to new bookings only. Under no circumstances will the offer be applied to existing bookings. There will be no extensions to the booking, travel or payment periods. The offer applies to the tour price only and cannot be used in conjunction with any other offer or discount. Prices, itineraries and inclusions are subject to change without notice. The trip is subject to availability and confirmation by Intrepid Travel at time of booking.

×

$2,520

Get Our Price
Get Quote

From

Sat,

Sep 25, 2021

To

Wed,

Oct 06, 2021
Deals

Promotions For This Departure

Current Promotions

Call or submit a quote for award-winning value and service!

$1 Deposit on Trips

Mention Promo Code: PT6767

$1 Deposit on Trips

Promotion Details

We get it - travel's a big decision. To make it a little easier, Intrepid has lowered their deposits to just $1. Put $1 down now to save a spot on your dream trip before it sells out, then pay the rest later. Plus as always receive our AffordableTours.com 5% extra savings. But hurry, you only have until January 30 to book with a $1 Deposit. Not all dates or itineraries will qualify, please contact your travel consultant for applicable vacations.

Must Book By Thu, Jan 30, 2020

View Promotion Terms & Conditions ›

The offer of $1 deposits to secure an Intrepid Travel small group adventure applies to bookings made January 13 at 12:00am EST - January 30, 2020 at 11:59pm EST and is valid on trips departing February 15 December 31, 2020. The $1 deposit offer is ONLY available to customers booking in the following currencies: USD and CAD. The $1 deposit can be paid towards any Intrepid Travel small group adventure with the following exclusions: Polar trips - includes all itineraries in the Arctic and Antarctic, Tailor-Made Experiences, Inca trail and Gorilla permit trips, Expedition style trips, Adventure Cruises operated by Variety, selected Patagonia trips and the Okavango Delta Fly-In Safari (UUAO). Excluded Gorilla Treks: Pre-purchased permits are required to secure the trek to see the Gorillas. Excluded trips are: YXOG, YXOCC, UXODC, YXOEC, YXOIC, YXOGC, YXOFC, UBODC, YGSU, YGSGC, YGAR, YGAG, YGAU, UBODC. Excluded Inca Trail trips - Pre-purchased permits are required to secure the trek. Excluded trips are: GGBL, GGBNC, GGBPC, GGBTC, GGBWC, GGBZC, GGCLC, GGCRC, GGHC-O, GGKIC, GGKY, GGOA, GGSA, GGSAC, GGSEC, GGSFC, GGSQ, GGSTC, GGSUC, GGTA, GGTBC, GGXT, GGXTC, GGYP, GGYM, GGYBC, GGYQC, GGYA, GGYC, GGYDC, GGYE, GGYEC, GGYCC. Excluded Select Patagonia trips - Internal flights are pre-purchased to secure the trip: Excluded trips are: GPTV, GPTU, GGCB, GGSJ. Full payment is required at least 56 days prior to travel and 90 days prior to travel for Adventure Cruise departures. If booking and traveling with less than 56 days to go until departure, full payment is needed at the time of booking. If the customer wishes to cancel and rebook or to change dates or tours outside the promotional period, they will be required to pay the full deposit towards the new trip. The offer can be applied to new bookings only. Under no circumstances will the offer be applied to existing bookings. There will be no extensions to the booking, travel or payment periods. The offer applies to the tour price only and cannot be used in conjunction with any other offer or discount. Prices, itineraries and inclusions are subject to change without notice. The trip is subject to availability and confirmation by Intrepid Travel at time of booking.

×

$2,520

Get Our Price
Get Quote
* Departure Dates in bold denote Guaranteed Departures
Call or submit a quote for award-winning value and service!
$1 Deposit on Trips
Mention Promo Code: PT6767

$1 Deposit on Trips
$1 Deposit on Trips
Promotion Details
We get it - travel's a big decision. To make it a little easier, Intrepid has lowered their deposits to just $1. Put $1 down now to save a spot on your dream trip before it sells out, then pay the rest later. Plus as always receive our AffordableTours.com 5% extra savings. But hurry, you only have until January 30 to book with a $1 Deposit. Not all dates or itineraries will qualify, please contact your travel consultant for applicable vacations.
Must Book By Thu, Jan 30, 2020
View Promotion Terms & Conditions ›
The offer of $1 deposits to secure an Intrepid Travel small group adventure applies to bookings made January 13 at 12:00am EST - January 30, 2020 at 11:59pm EST and is valid on trips departing February 15 December 31, 2020. The $1 deposit offer is ONLY available to customers booking in the following currencies: USD and CAD. The $1 deposit can be paid towards any Intrepid Travel small group adventure with the following exclusions: Polar trips - includes all itineraries in the Arctic and Antarctic, Tailor-Made Experiences, Inca trail and Gorilla permit trips, Expedition style trips, Adventure Cruises operated by Variety, selected Patagonia trips and the Okavango Delta Fly-In Safari (UUAO). Excluded Gorilla Treks: Pre-purchased permits are required to secure the trek to see the Gorillas. Excluded trips are: YXOG, YXOCC, UXODC, YXOEC, YXOIC, YXOGC, YXOFC, UBODC, YGSU, YGSGC, YGAR, YGAG, YGAU, UBODC. Excluded Inca Trail trips - Pre-purchased permits are required to secure the trek. Excluded trips are: GGBL, GGBNC, GGBPC, GGBTC, GGBWC, GGBZC, GGCLC, GGCRC, GGHC-O, GGKIC, GGKY, GGOA, GGSA, GGSAC, GGSEC, GGSFC, GGSQ, GGSTC, GGSUC, GGTA, GGTBC, GGXT, GGXTC, GGYP, GGYM, GGYBC, GGYQC, GGYA, GGYC, GGYDC, GGYE, GGYEC, GGYCC. Excluded Select Patagonia trips - Internal flights are pre-purchased to secure the trip: Excluded trips are: GPTV, GPTU, GGCB, GGSJ. Full payment is required at least 56 days prior to travel and 90 days prior to travel for Adventure Cruise departures. If booking and traveling with less than 56 days to go until departure, full payment is needed at the time of booking. If the customer wishes to cancel and rebook or to change dates or tours outside the promotional period, they will be required to pay the full deposit towards the new trip. The offer can be applied to new bookings only. Under no circumstances will the offer be applied to existing bookings. There will be no extensions to the booking, travel or payment periods. The offer applies to the tour price only and cannot be used in conjunction with any other offer or discount. Prices, itineraries and inclusions are subject to change without notice. The trip is subject to availability and confirmation by Intrepid Travel at time of booking.
Tour Itinerary
This adventure combines the must-sees of the Balkan region and the lesser-known glories of North Macedonia and Albania to create the perfect balance between old and new. Hang out in Dubrovnik's Old Town, cruise around Lake Ohrid and explore boutiques in Tirana. Check out regional hot spots and experience a hefty dollop of cultural hospitality on this immersive 12-day journey.
Day 1: Skopje
Welcome to Skopje. If you arrive early in North Macedonia's capital city perhaps venture out and discover the myriads of statues and grand monuments for which this city has become famous for (aimed to bolster national pride), first and foremost the massive statue of Alexander the Great on horseback right in the centre of Macedonia Square. Walk past Byzantine domes, Turkish baths, and also newly built neo-classical buildings, sampling gozleme and tasty baklava along the way. The 30 mosques, innumerable caravanserais and hamams that fill its winding streets are a testament to Skopje's Ottoman past. Take a step back to those times with a visit to the Daut Pasha Hamam, or journey through the humbling Holocaust Museum to learn how Macedonia suffered during this tragic chapter of history.
Day 2: Prizren / Skopje
Enjoy a day trip to historic Prizren, Kosovo's second biggest, and arguably most beautiful city (approx. 2.5 hours). Here you'll find traditional handicraft shops and Ottoman charm. Located at the foot of the Sar Mountains, this city was first inhabited by the Romans in the second century AD, while the Ottomans and the Byzantines also left their mark in the architecture of the cityscape. Luckily, it was spared destruction during the 1999 conflict. On arrival, head out an orientation walk of Prizren, walking alongside the Bistrica river, taking in the cobbled Shadervan square and the Old Stone Bridge, all of which will help you get your bearings of the city. Explore the city's famous mosques and contrast it with abandoned Serbian Orthodox churches that stand as sombre reminders of the ethnic divisions that still simmer just under the surface. Wander the bazaar or admire some of the traditional jewellery in the many filigree shops before returning to Skopje (approx. 2.5 hours).
Day 3: Matka Canyon / Skopje
Venture out to Matka Canyon, a deep ravine cut into the Suva mountains by the Treska River, 15 kilometres southwest of the city. This area is home to several medieval monasteries, caves, and over 70 species of endemic butterflies. There is the option to explore the canyon's sights by boat. One of the monasteries worth exploring is St Andrew's Monastery, which contains many superb frescoes of great artistic importance. There is also Vrelo cavern, a water-filled cave with incredible stalagmites and unchartered depths – it's speculated to be the deepest underwater cave in the world. Alternatively, you can take one of the many nature walks in the canyon, or up to tracks that hug the ridge high above the valley. Upon arrival back into Skopje this afternoon, there is time to get lost in the narrow lanes of Caršija, Skopje's most atmospheric neighbourhood, or take in the stone bridge over the river Vardar – an iconic sight that acts as a handy connection between Macedonia Square and the Old Bazaar. Perhaps visit the Museum of the City of Skopje, housed in the old Railway Station, which is itself a unique piece of history. Its unusual, part-ruined exterior is a result of the 1963 earthquake. The large clock on the outside of the building is frozen at 5:17, the moment the earthquake shook the city.
Day 4: Lake Ohrid
In the morning board our private transport to Lake Ohrid (approx. 3.5 hours). Europe's oldest lake, and one of the oldest human settlements in the world, Ohrid has a wealth of historic sites and religious monuments to discover. Ohrid is an eternal town, a magical hill whose primordial pulsation links ancient and modern times forever. The town is said to have once been home to 365 churches, one for each day of the year, earning it the nickname "the Macedonian Jerusalem", while historical excavations date back to Neolithic times. Despite being a World Heritage site for over 30 years, the town remains under the radar of visitors. Get your bearings on an orientation walk around Ohrid'd old bazaar area (old town).
Day 5: Lake Ohrid
Embark on a scenic cruise on the turquoise waters of Lake Ohrid, ringed by mountains, attractive villages and beaches, and take in the views of the town and the surrounding scenery while afloat. At 34 kilometres long, 14 kilometres wide, and over 300 meters deep, all shared between Albania and North Macedonia, there's plenty of vast Lake Ohrid to explore. The afternoon is free for you to discover the area. There are many churches and monasteries to visit, but one of the most popular is the Macedonian Orthodox Church of Sveti Jovana Kaneo, situated on a rocky outcrop above the town, overlooking the lake. Past the church you can wander around to the back of town, exploring the old walls and fortress, and admiring the views of the lake. The Sveti Naum Monastery is also a great option, lying on the shores of the lake south of town, with well-kept grounds that are home to peacocks. The ancient Tast Samoil's Fortress stands on the top of Ohrid Hill and looks across the town, while a 2,000-year-old Roman theatre was uncovered near the Upper Gate – in summer it's again being used for concerts and performances.
Day 6: Berat
Take it slow as we cross the border into Albania and continue to the remote and rarely visited town of Berat (approx. 4 hours), a gem of a town that was lucky to escape destruction during communist times. Learn about the city on an guided walking tour before climbing up to the still inhabited fortress for fantastic views over town. In the afternoon there is plenty of time to mingle with locals in the park or at the many cafes. The real surprise of Albania is the people. Their warmth to strangers is infectious and you're bound to find yourself swapping stories over a glass of raki or three. In the evening enjoy a traditional Balkan dinner with your group.
Day 7: Tirana
After breakfast, transfer to Tirana (approx. 3-4 hours, depending on road conditions and traffic into Tirana). If you think you know Albania, think again. This addictive country has myriad faces. In the rugged north the Alps are so fierce they're deemed 'accursed', while the south enjoys one of Europe's least known and most beautiful coastlines. A unique mixture of cultures and customs, Tirana is filled with craziness, from its traffic to its nightlife, but on its doorstep are mosques, citadels, Ottoman architecture, and a stunning dose of the medieval Balkans. On arrival, embark on a guided tour to get your bearings. Tirana is the capital of Albania and its biggest city, but it's still small and compact, with architectural influences from Italy and Turkey. Recently many buildings have been painted to alleviate the Soviet block feeling that pervaded. Many upgrades have been made all over town, such as new parks and wide pavements, a process that's still on-going. Perhaps take a cable car ride up Dajti Mountain for breath-taking views of the city below.
Day 8: Kruja / Tirana
Today, take a half-day trip to the mountain village and former Albanian capital of Kruja (approx. 1.5 hours). Kruja was the last stronghold of Skanderbeg's (the national hero of Albania) army until the Ottomans took over the entire country. Pay a visit to the excellent ethnographical museum housed inside the fortress. There is plenty of time to explore the citadel and the famous bazaar area. Return to Tirana in the early afternoon. Tirana is dotted with many museums. You can't miss the National History Museum – just look for the gargantuan mosaic on the facade that represents the development of Albania's history. The main sight in Tirana is the 1821 Et'hem Bey Mosque, right on the city's main square. Closed under communist rule, the mosque resumed as a place of worship in 1991. 10,000 people attended the reopening and the event was considered a milestone in the rebirth of religious freedom in Albania. Take a look at the frescoes outside and in the portico that depict trees, waterfalls and bridges – motifs rarely seen in Islamic art. Remember to take your shoes off before entering the inner room.
Day 9: Shkoder / Kotor
Drop in on ancient Shkoder (approx. 2.5 hours) en route to Kotor. Shkoder is one of the oldest cities in Europe and now the main commercial centre and largest town of northern Albania. Upon arrival head out on a short orientation walk along the Pjaca, which is the main pedestrianized street, lined with 19th-century architecture and dominated by Ebu Beker Mosque. Then head north of the city to visit the Venetian era Rozafa Castle, set high on a mountain with panoramic views of Shkoder, Lake Skadar and the Albanian countryside, before continuing to Kotor on the Montenegrin coast, our next overnight stop (approx. 3-4 hours, depending on the border crossing into Montenegro). Enjoy the rest of the evening in this splendid medieval town picturesquely located on the fjord of the same name.
Day 10: Kotor
Enjoy a free day to take in Kotor, Montenegro's fortified town wedged between soaring mountains and sparkling Adriatic waters. This 5th-century World Heritage-listed city is set on a secluded bay, with towering peaks surrounding a rocky coastline dotted with pretty waterside towns. In its crooked alleyways, get lost and mingle with the locals. Check out the 12th-century Cathedral, the South Gates, and the Armoury Square. Later, perhaps take a cruise on the Kotor Fjord – the longest fjord south of Scandinavia – and visit an island with a church that's almost as big as the island itself! In the evening the city walls are prettily lit up to provide a unique night-time perspective.
Day 11: Dubrovnik
Today you will be transferred to picture-perfect Dubrovnik (approx. 2-3 hours, depending on the border crossing into Croatia). There are many monuments to explore in the city, including the 15th century Rector's Palace, monasteries with cloistered gardens, and fine baroque churches with copper domes. The main pedestrian promenade, once a shallow sea channel, is now paved with glistening white limestone, in stark contrast to the warm red terracotta roofs. It is hard to imagine a more beautiful city. A walk along the city walls of 'Game of Thrones' fame is not to be missed. Why not head out to one of the Elafiti Islands. There's Lopud, a quiet island with lovely hikes, clean beaches and a ruined castle. Kolocep is a sleepy enclave that boasts walks for every fitness level, while Sipan is the most populated of the isles and reputedly has the most hospitable inhabitants.
Day 12: Dubrovnik
Your Western Balkans trip comes to an end this morning. There are no activities planned for today and you're free to depart the accommodation at any time. As there is so much to see in Dubrovnik we recommend you to stay a little longer. We are happy to book additional accommodation for you (subject to availability). Please speak to your agent at the time of booking.
Prizren - Kalaja Fortress Visit
Prizren - Day Trip to Kosovo
Matka Canyon - Day Trip
Ohrid - Lake Ohrid Boat Cruise
Berat - Castle Visit
Berat - Walking Tour with Local Guide
Berat - Traditional Balkan Dinner
Tirana - Walking Tour with Local Guide
Kruja - Fortress Visit
Kruja - Ethnographic Museum
Kruja - Day Trip to Kruja
Shkoder - Rozafa Castle
Dubrovnik - Dubrovnik Card (1 day local transport and entry to sites)
Dubrovnik - City Walls Walk
Meals
11 Breakfast(s) Included
1 Dinner(s) Included

Style: Comfort

Question: How many suitcases can I take with me on my trip?
Each person is allowed one "check-in," and one "carry-on." Remember to take all valuables with you as "carry-on", because electronic equipment, cameras, laptops, jewelry, business documents and money are not covered by the airlines' liability, so always carry them aboard with you.
Question: Is Airfare Included in the Price?
Airfare from your point of origin to and from the trip is not included in the land price.
Similar Tours Other Travelers Liked
Ratings based off 1 reviews - currently showing 1 reviews with comments only
Our Intrepid tour was great. The tour guide, Bashkim, was terrific - knowledgeable, friendly, helpful, and ready to answer all of our questions. He was one of the best guides we've ever had. The tour itself was excellent in terms of the small group size, the ease of transportation in smaller buses, and the destinations. We experienced and learned a lot about places we were very unfamiliar with in the Balkans.
AffordableTours.com® does not itself offer, service or administer the Travel Packages, and the ultimate terms and conditions of any Travel Package made available via the Site Offerings (including the prices quoted in connection with same) will be determined by the applicable Third-Party Travel Service Provider. AffordableTours.com® does not represent or warrant that the Price Quotes are accurate, up-to-date or free of error, or that same will be honored by the applicable Third-Party Travel Service Providers. All Price Quotes, Travel Package availability, Travel Package details/itinerary and other Content are subject to change without notice. All travel details published by and through the Site Offerings should be confirmed directly with the applicable Third-Party Travel Service Provider prior to making any travel plans. Reliance on any information made available to you by and through the Site Offerings is solely at your own risk.
There are many friendly consultants at AffordableTours.com that are ready to answer any of your questions or assist you with your reservation.

Please note: For pricing information, please submit a quote request or call to speak with a qualified travel consultant. We will not be able to send you a price quotation from this Q&A section.