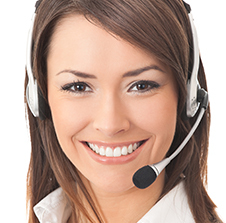 Speak With A Tour Specialist
Dates & Prices
*Departure Dates in bold denote Guaranteed Departures
Start Date
End Date
Offers
Brochure
Land Price
Our Price
Quote

From

Sat,

Apr 18, 2020

To

Sat,

May 02, 2020
Deals

Promotions For This Departure

Current Promotions

Call or submit a quote for award-winning value and service!

$1 Deposit on Trips

Mention Promo Code: PT6767

$1 Deposit on Trips

Promotion Details

We get it - travel's a big decision. To make it a little easier, Intrepid has lowered their deposits to just $1. Put $1 down now to save a spot on your dream trip before it sells out, then pay the rest later. Plus as always receive our AffordableTours.com 5% extra savings. But hurry, you only have until January 30 to book with a $1 Deposit. Not all dates or itineraries will qualify, please contact your travel consultant for applicable vacations.

Must Book By Thu, Jan 30, 2020

View Promotion Terms & Conditions ›

The offer of $1 deposits to secure an Intrepid Travel small group adventure applies to bookings made January 13 at 12:00am EST - January 30, 2020 at 11:59pm EST and is valid on trips departing February 15 December 31, 2020. The $1 deposit offer is ONLY available to customers booking in the following currencies: USD and CAD. The $1 deposit can be paid towards any Intrepid Travel small group adventure with the following exclusions: Polar trips - includes all itineraries in the Arctic and Antarctic, Tailor-Made Experiences, Inca trail and Gorilla permit trips, Expedition style trips, Adventure Cruises operated by Variety, selected Patagonia trips and the Okavango Delta Fly-In Safari (UUAO). Excluded Gorilla Treks: Pre-purchased permits are required to secure the trek to see the Gorillas. Excluded trips are: YXOG, YXOCC, UXODC, YXOEC, YXOIC, YXOGC, YXOFC, UBODC, YGSU, YGSGC, YGAR, YGAG, YGAU, UBODC. Excluded Inca Trail trips - Pre-purchased permits are required to secure the trek. Excluded trips are: GGBL, GGBNC, GGBPC, GGBTC, GGBWC, GGBZC, GGCLC, GGCRC, GGHC-O, GGKIC, GGKY, GGOA, GGSA, GGSAC, GGSEC, GGSFC, GGSQ, GGSTC, GGSUC, GGTA, GGTBC, GGXT, GGXTC, GGYP, GGYM, GGYBC, GGYQC, GGYA, GGYC, GGYDC, GGYE, GGYEC, GGYCC. Excluded Select Patagonia trips - Internal flights are pre-purchased to secure the trip: Excluded trips are: GPTV, GPTU, GGCB, GGSJ. Full payment is required at least 56 days prior to travel and 90 days prior to travel for Adventure Cruise departures. If booking and traveling with less than 56 days to go until departure, full payment is needed at the time of booking. If the customer wishes to cancel and rebook or to change dates or tours outside the promotional period, they will be required to pay the full deposit towards the new trip. The offer can be applied to new bookings only. Under no circumstances will the offer be applied to existing bookings. There will be no extensions to the booking, travel or payment periods. The offer applies to the tour price only and cannot be used in conjunction with any other offer or discount. Prices, itineraries and inclusions are subject to change without notice. The trip is subject to availability and confirmation by Intrepid Travel at time of booking.

×

$2,600

Get Our Price
Get Quote

From

Sat,

Apr 25, 2020

To

Sat,

May 09, 2020
Deals

Promotions For This Departure

Current Promotions

Call or submit a quote for award-winning value and service!

$1 Deposit on Trips

Mention Promo Code: PT6767

$1 Deposit on Trips

Promotion Details

We get it - travel's a big decision. To make it a little easier, Intrepid has lowered their deposits to just $1. Put $1 down now to save a spot on your dream trip before it sells out, then pay the rest later. Plus as always receive our AffordableTours.com 5% extra savings. But hurry, you only have until January 30 to book with a $1 Deposit. Not all dates or itineraries will qualify, please contact your travel consultant for applicable vacations.

Must Book By Thu, Jan 30, 2020

View Promotion Terms & Conditions ›

The offer of $1 deposits to secure an Intrepid Travel small group adventure applies to bookings made January 13 at 12:00am EST - January 30, 2020 at 11:59pm EST and is valid on trips departing February 15 December 31, 2020. The $1 deposit offer is ONLY available to customers booking in the following currencies: USD and CAD. The $1 deposit can be paid towards any Intrepid Travel small group adventure with the following exclusions: Polar trips - includes all itineraries in the Arctic and Antarctic, Tailor-Made Experiences, Inca trail and Gorilla permit trips, Expedition style trips, Adventure Cruises operated by Variety, selected Patagonia trips and the Okavango Delta Fly-In Safari (UUAO). Excluded Gorilla Treks: Pre-purchased permits are required to secure the trek to see the Gorillas. Excluded trips are: YXOG, YXOCC, UXODC, YXOEC, YXOIC, YXOGC, YXOFC, UBODC, YGSU, YGSGC, YGAR, YGAG, YGAU, UBODC. Excluded Inca Trail trips - Pre-purchased permits are required to secure the trek. Excluded trips are: GGBL, GGBNC, GGBPC, GGBTC, GGBWC, GGBZC, GGCLC, GGCRC, GGHC-O, GGKIC, GGKY, GGOA, GGSA, GGSAC, GGSEC, GGSFC, GGSQ, GGSTC, GGSUC, GGTA, GGTBC, GGXT, GGXTC, GGYP, GGYM, GGYBC, GGYQC, GGYA, GGYC, GGYDC, GGYE, GGYEC, GGYCC. Excluded Select Patagonia trips - Internal flights are pre-purchased to secure the trip: Excluded trips are: GPTV, GPTU, GGCB, GGSJ. Full payment is required at least 56 days prior to travel and 90 days prior to travel for Adventure Cruise departures. If booking and traveling with less than 56 days to go until departure, full payment is needed at the time of booking. If the customer wishes to cancel and rebook or to change dates or tours outside the promotional period, they will be required to pay the full deposit towards the new trip. The offer can be applied to new bookings only. Under no circumstances will the offer be applied to existing bookings. There will be no extensions to the booking, travel or payment periods. The offer applies to the tour price only and cannot be used in conjunction with any other offer or discount. Prices, itineraries and inclusions are subject to change without notice. The trip is subject to availability and confirmation by Intrepid Travel at time of booking.

×

$2,575

Get Our Price
Get Quote

From

Sat,

May 02, 2020

To

Sat,

May 16, 2020
Deals

Promotions For This Departure

Current Promotions

Call or submit a quote for award-winning value and service!

$1 Deposit on Trips

Mention Promo Code: PT6767

$1 Deposit on Trips

Promotion Details

We get it - travel's a big decision. To make it a little easier, Intrepid has lowered their deposits to just $1. Put $1 down now to save a spot on your dream trip before it sells out, then pay the rest later. Plus as always receive our AffordableTours.com 5% extra savings. But hurry, you only have until January 30 to book with a $1 Deposit. Not all dates or itineraries will qualify, please contact your travel consultant for applicable vacations.

Must Book By Thu, Jan 30, 2020

View Promotion Terms & Conditions ›

The offer of $1 deposits to secure an Intrepid Travel small group adventure applies to bookings made January 13 at 12:00am EST - January 30, 2020 at 11:59pm EST and is valid on trips departing February 15 December 31, 2020. The $1 deposit offer is ONLY available to customers booking in the following currencies: USD and CAD. The $1 deposit can be paid towards any Intrepid Travel small group adventure with the following exclusions: Polar trips - includes all itineraries in the Arctic and Antarctic, Tailor-Made Experiences, Inca trail and Gorilla permit trips, Expedition style trips, Adventure Cruises operated by Variety, selected Patagonia trips and the Okavango Delta Fly-In Safari (UUAO). Excluded Gorilla Treks: Pre-purchased permits are required to secure the trek to see the Gorillas. Excluded trips are: YXOG, YXOCC, UXODC, YXOEC, YXOIC, YXOGC, YXOFC, UBODC, YGSU, YGSGC, YGAR, YGAG, YGAU, UBODC. Excluded Inca Trail trips - Pre-purchased permits are required to secure the trek. Excluded trips are: GGBL, GGBNC, GGBPC, GGBTC, GGBWC, GGBZC, GGCLC, GGCRC, GGHC-O, GGKIC, GGKY, GGOA, GGSA, GGSAC, GGSEC, GGSFC, GGSQ, GGSTC, GGSUC, GGTA, GGTBC, GGXT, GGXTC, GGYP, GGYM, GGYBC, GGYQC, GGYA, GGYC, GGYDC, GGYE, GGYEC, GGYCC. Excluded Select Patagonia trips - Internal flights are pre-purchased to secure the trip: Excluded trips are: GPTV, GPTU, GGCB, GGSJ. Full payment is required at least 56 days prior to travel and 90 days prior to travel for Adventure Cruise departures. If booking and traveling with less than 56 days to go until departure, full payment is needed at the time of booking. If the customer wishes to cancel and rebook or to change dates or tours outside the promotional period, they will be required to pay the full deposit towards the new trip. The offer can be applied to new bookings only. Under no circumstances will the offer be applied to existing bookings. There will be no extensions to the booking, travel or payment periods. The offer applies to the tour price only and cannot be used in conjunction with any other offer or discount. Prices, itineraries and inclusions are subject to change without notice. The trip is subject to availability and confirmation by Intrepid Travel at time of booking.

×

$2,530

Get Our Price
Get Quote

From

Sat,

May 16, 2020

To

Sat,

May 30, 2020
Deals

Promotions For This Departure

Current Promotions

Call or submit a quote for award-winning value and service!

$1 Deposit on Trips

Mention Promo Code: PT6767

$1 Deposit on Trips

Promotion Details

We get it - travel's a big decision. To make it a little easier, Intrepid has lowered their deposits to just $1. Put $1 down now to save a spot on your dream trip before it sells out, then pay the rest later. Plus as always receive our AffordableTours.com 5% extra savings. But hurry, you only have until January 30 to book with a $1 Deposit. Not all dates or itineraries will qualify, please contact your travel consultant for applicable vacations.

Must Book By Thu, Jan 30, 2020

View Promotion Terms & Conditions ›

The offer of $1 deposits to secure an Intrepid Travel small group adventure applies to bookings made January 13 at 12:00am EST - January 30, 2020 at 11:59pm EST and is valid on trips departing February 15 December 31, 2020. The $1 deposit offer is ONLY available to customers booking in the following currencies: USD and CAD. The $1 deposit can be paid towards any Intrepid Travel small group adventure with the following exclusions: Polar trips - includes all itineraries in the Arctic and Antarctic, Tailor-Made Experiences, Inca trail and Gorilla permit trips, Expedition style trips, Adventure Cruises operated by Variety, selected Patagonia trips and the Okavango Delta Fly-In Safari (UUAO). Excluded Gorilla Treks: Pre-purchased permits are required to secure the trek to see the Gorillas. Excluded trips are: YXOG, YXOCC, UXODC, YXOEC, YXOIC, YXOGC, YXOFC, UBODC, YGSU, YGSGC, YGAR, YGAG, YGAU, UBODC. Excluded Inca Trail trips - Pre-purchased permits are required to secure the trek. Excluded trips are: GGBL, GGBNC, GGBPC, GGBTC, GGBWC, GGBZC, GGCLC, GGCRC, GGHC-O, GGKIC, GGKY, GGOA, GGSA, GGSAC, GGSEC, GGSFC, GGSQ, GGSTC, GGSUC, GGTA, GGTBC, GGXT, GGXTC, GGYP, GGYM, GGYBC, GGYQC, GGYA, GGYC, GGYDC, GGYE, GGYEC, GGYCC. Excluded Select Patagonia trips - Internal flights are pre-purchased to secure the trip: Excluded trips are: GPTV, GPTU, GGCB, GGSJ. Full payment is required at least 56 days prior to travel and 90 days prior to travel for Adventure Cruise departures. If booking and traveling with less than 56 days to go until departure, full payment is needed at the time of booking. If the customer wishes to cancel and rebook or to change dates or tours outside the promotional period, they will be required to pay the full deposit towards the new trip. The offer can be applied to new bookings only. Under no circumstances will the offer be applied to existing bookings. There will be no extensions to the booking, travel or payment periods. The offer applies to the tour price only and cannot be used in conjunction with any other offer or discount. Prices, itineraries and inclusions are subject to change without notice. The trip is subject to availability and confirmation by Intrepid Travel at time of booking.

×

$2,630

Get Our Price
Get Quote

From

Sat,

May 23, 2020

To

Sat,

Jun 06, 2020
Deals

Promotions For This Departure

Current Promotions

Call or submit a quote for award-winning value and service!

$1 Deposit on Trips

Mention Promo Code: PT6767

$1 Deposit on Trips

Promotion Details

We get it - travel's a big decision. To make it a little easier, Intrepid has lowered their deposits to just $1. Put $1 down now to save a spot on your dream trip before it sells out, then pay the rest later. Plus as always receive our AffordableTours.com 5% extra savings. But hurry, you only have until January 30 to book with a $1 Deposit. Not all dates or itineraries will qualify, please contact your travel consultant for applicable vacations.

Must Book By Thu, Jan 30, 2020

View Promotion Terms & Conditions ›

The offer of $1 deposits to secure an Intrepid Travel small group adventure applies to bookings made January 13 at 12:00am EST - January 30, 2020 at 11:59pm EST and is valid on trips departing February 15 December 31, 2020. The $1 deposit offer is ONLY available to customers booking in the following currencies: USD and CAD. The $1 deposit can be paid towards any Intrepid Travel small group adventure with the following exclusions: Polar trips - includes all itineraries in the Arctic and Antarctic, Tailor-Made Experiences, Inca trail and Gorilla permit trips, Expedition style trips, Adventure Cruises operated by Variety, selected Patagonia trips and the Okavango Delta Fly-In Safari (UUAO). Excluded Gorilla Treks: Pre-purchased permits are required to secure the trek to see the Gorillas. Excluded trips are: YXOG, YXOCC, UXODC, YXOEC, YXOIC, YXOGC, YXOFC, UBODC, YGSU, YGSGC, YGAR, YGAG, YGAU, UBODC. Excluded Inca Trail trips - Pre-purchased permits are required to secure the trek. Excluded trips are: GGBL, GGBNC, GGBPC, GGBTC, GGBWC, GGBZC, GGCLC, GGCRC, GGHC-O, GGKIC, GGKY, GGOA, GGSA, GGSAC, GGSEC, GGSFC, GGSQ, GGSTC, GGSUC, GGTA, GGTBC, GGXT, GGXTC, GGYP, GGYM, GGYBC, GGYQC, GGYA, GGYC, GGYDC, GGYE, GGYEC, GGYCC. Excluded Select Patagonia trips - Internal flights are pre-purchased to secure the trip: Excluded trips are: GPTV, GPTU, GGCB, GGSJ. Full payment is required at least 56 days prior to travel and 90 days prior to travel for Adventure Cruise departures. If booking and traveling with less than 56 days to go until departure, full payment is needed at the time of booking. If the customer wishes to cancel and rebook or to change dates or tours outside the promotional period, they will be required to pay the full deposit towards the new trip. The offer can be applied to new bookings only. Under no circumstances will the offer be applied to existing bookings. There will be no extensions to the booking, travel or payment periods. The offer applies to the tour price only and cannot be used in conjunction with any other offer or discount. Prices, itineraries and inclusions are subject to change without notice. The trip is subject to availability and confirmation by Intrepid Travel at time of booking.

×

$2,625

Get Our Price
Get Quote

From

Wed,

May 27, 2020

To

Wed,

Jun 10, 2020
Deals

Promotions For This Departure

Current Promotions

Call or submit a quote for award-winning value and service!

$1 Deposit on Trips

Mention Promo Code: PT6767

$1 Deposit on Trips

Promotion Details

We get it - travel's a big decision. To make it a little easier, Intrepid has lowered their deposits to just $1. Put $1 down now to save a spot on your dream trip before it sells out, then pay the rest later. Plus as always receive our AffordableTours.com 5% extra savings. But hurry, you only have until January 30 to book with a $1 Deposit. Not all dates or itineraries will qualify, please contact your travel consultant for applicable vacations.

Must Book By Thu, Jan 30, 2020

View Promotion Terms & Conditions ›

The offer of $1 deposits to secure an Intrepid Travel small group adventure applies to bookings made January 13 at 12:00am EST - January 30, 2020 at 11:59pm EST and is valid on trips departing February 15 December 31, 2020. The $1 deposit offer is ONLY available to customers booking in the following currencies: USD and CAD. The $1 deposit can be paid towards any Intrepid Travel small group adventure with the following exclusions: Polar trips - includes all itineraries in the Arctic and Antarctic, Tailor-Made Experiences, Inca trail and Gorilla permit trips, Expedition style trips, Adventure Cruises operated by Variety, selected Patagonia trips and the Okavango Delta Fly-In Safari (UUAO). Excluded Gorilla Treks: Pre-purchased permits are required to secure the trek to see the Gorillas. Excluded trips are: YXOG, YXOCC, UXODC, YXOEC, YXOIC, YXOGC, YXOFC, UBODC, YGSU, YGSGC, YGAR, YGAG, YGAU, UBODC. Excluded Inca Trail trips - Pre-purchased permits are required to secure the trek. Excluded trips are: GGBL, GGBNC, GGBPC, GGBTC, GGBWC, GGBZC, GGCLC, GGCRC, GGHC-O, GGKIC, GGKY, GGOA, GGSA, GGSAC, GGSEC, GGSFC, GGSQ, GGSTC, GGSUC, GGTA, GGTBC, GGXT, GGXTC, GGYP, GGYM, GGYBC, GGYQC, GGYA, GGYC, GGYDC, GGYE, GGYEC, GGYCC. Excluded Select Patagonia trips - Internal flights are pre-purchased to secure the trip: Excluded trips are: GPTV, GPTU, GGCB, GGSJ. Full payment is required at least 56 days prior to travel and 90 days prior to travel for Adventure Cruise departures. If booking and traveling with less than 56 days to go until departure, full payment is needed at the time of booking. If the customer wishes to cancel and rebook or to change dates or tours outside the promotional period, they will be required to pay the full deposit towards the new trip. The offer can be applied to new bookings only. Under no circumstances will the offer be applied to existing bookings. There will be no extensions to the booking, travel or payment periods. The offer applies to the tour price only and cannot be used in conjunction with any other offer or discount. Prices, itineraries and inclusions are subject to change without notice. The trip is subject to availability and confirmation by Intrepid Travel at time of booking.

×

$2,575

Get Our Price
Get Quote

From

Sat,

May 30, 2020

To

Sat,

Jun 13, 2020
Deals

Promotions For This Departure

Current Promotions

Call or submit a quote for award-winning value and service!

$1 Deposit on Trips

Mention Promo Code: PT6767

$1 Deposit on Trips

Promotion Details

We get it - travel's a big decision. To make it a little easier, Intrepid has lowered their deposits to just $1. Put $1 down now to save a spot on your dream trip before it sells out, then pay the rest later. Plus as always receive our AffordableTours.com 5% extra savings. But hurry, you only have until January 30 to book with a $1 Deposit. Not all dates or itineraries will qualify, please contact your travel consultant for applicable vacations.

Must Book By Thu, Jan 30, 2020

View Promotion Terms & Conditions ›

The offer of $1 deposits to secure an Intrepid Travel small group adventure applies to bookings made January 13 at 12:00am EST - January 30, 2020 at 11:59pm EST and is valid on trips departing February 15 December 31, 2020. The $1 deposit offer is ONLY available to customers booking in the following currencies: USD and CAD. The $1 deposit can be paid towards any Intrepid Travel small group adventure with the following exclusions: Polar trips - includes all itineraries in the Arctic and Antarctic, Tailor-Made Experiences, Inca trail and Gorilla permit trips, Expedition style trips, Adventure Cruises operated by Variety, selected Patagonia trips and the Okavango Delta Fly-In Safari (UUAO). Excluded Gorilla Treks: Pre-purchased permits are required to secure the trek to see the Gorillas. Excluded trips are: YXOG, YXOCC, UXODC, YXOEC, YXOIC, YXOGC, YXOFC, UBODC, YGSU, YGSGC, YGAR, YGAG, YGAU, UBODC. Excluded Inca Trail trips - Pre-purchased permits are required to secure the trek. Excluded trips are: GGBL, GGBNC, GGBPC, GGBTC, GGBWC, GGBZC, GGCLC, GGCRC, GGHC-O, GGKIC, GGKY, GGOA, GGSA, GGSAC, GGSEC, GGSFC, GGSQ, GGSTC, GGSUC, GGTA, GGTBC, GGXT, GGXTC, GGYP, GGYM, GGYBC, GGYQC, GGYA, GGYC, GGYDC, GGYE, GGYEC, GGYCC. Excluded Select Patagonia trips - Internal flights are pre-purchased to secure the trip: Excluded trips are: GPTV, GPTU, GGCB, GGSJ. Full payment is required at least 56 days prior to travel and 90 days prior to travel for Adventure Cruise departures. If booking and traveling with less than 56 days to go until departure, full payment is needed at the time of booking. If the customer wishes to cancel and rebook or to change dates or tours outside the promotional period, they will be required to pay the full deposit towards the new trip. The offer can be applied to new bookings only. Under no circumstances will the offer be applied to existing bookings. There will be no extensions to the booking, travel or payment periods. The offer applies to the tour price only and cannot be used in conjunction with any other offer or discount. Prices, itineraries and inclusions are subject to change without notice. The trip is subject to availability and confirmation by Intrepid Travel at time of booking.

×

$2,575

Get Our Price
Get Quote

From

Wed,

Jun 03, 2020

To

Wed,

Jun 17, 2020
Deals

Promotions For This Departure

Current Promotions

Call or submit a quote for award-winning value and service!

$1 Deposit on Trips

Mention Promo Code: PT6767

$1 Deposit on Trips

Promotion Details

We get it - travel's a big decision. To make it a little easier, Intrepid has lowered their deposits to just $1. Put $1 down now to save a spot on your dream trip before it sells out, then pay the rest later. Plus as always receive our AffordableTours.com 5% extra savings. But hurry, you only have until January 30 to book with a $1 Deposit. Not all dates or itineraries will qualify, please contact your travel consultant for applicable vacations.

Must Book By Thu, Jan 30, 2020

View Promotion Terms & Conditions ›

The offer of $1 deposits to secure an Intrepid Travel small group adventure applies to bookings made January 13 at 12:00am EST - January 30, 2020 at 11:59pm EST and is valid on trips departing February 15 December 31, 2020. The $1 deposit offer is ONLY available to customers booking in the following currencies: USD and CAD. The $1 deposit can be paid towards any Intrepid Travel small group adventure with the following exclusions: Polar trips - includes all itineraries in the Arctic and Antarctic, Tailor-Made Experiences, Inca trail and Gorilla permit trips, Expedition style trips, Adventure Cruises operated by Variety, selected Patagonia trips and the Okavango Delta Fly-In Safari (UUAO). Excluded Gorilla Treks: Pre-purchased permits are required to secure the trek to see the Gorillas. Excluded trips are: YXOG, YXOCC, UXODC, YXOEC, YXOIC, YXOGC, YXOFC, UBODC, YGSU, YGSGC, YGAR, YGAG, YGAU, UBODC. Excluded Inca Trail trips - Pre-purchased permits are required to secure the trek. Excluded trips are: GGBL, GGBNC, GGBPC, GGBTC, GGBWC, GGBZC, GGCLC, GGCRC, GGHC-O, GGKIC, GGKY, GGOA, GGSA, GGSAC, GGSEC, GGSFC, GGSQ, GGSTC, GGSUC, GGTA, GGTBC, GGXT, GGXTC, GGYP, GGYM, GGYBC, GGYQC, GGYA, GGYC, GGYDC, GGYE, GGYEC, GGYCC. Excluded Select Patagonia trips - Internal flights are pre-purchased to secure the trip: Excluded trips are: GPTV, GPTU, GGCB, GGSJ. Full payment is required at least 56 days prior to travel and 90 days prior to travel for Adventure Cruise departures. If booking and traveling with less than 56 days to go until departure, full payment is needed at the time of booking. If the customer wishes to cancel and rebook or to change dates or tours outside the promotional period, they will be required to pay the full deposit towards the new trip. The offer can be applied to new bookings only. Under no circumstances will the offer be applied to existing bookings. There will be no extensions to the booking, travel or payment periods. The offer applies to the tour price only and cannot be used in conjunction with any other offer or discount. Prices, itineraries and inclusions are subject to change without notice. The trip is subject to availability and confirmation by Intrepid Travel at time of booking.

×

$2,625

Get Our Price
Get Quote

From

Sat,

Jun 06, 2020

To

Sat,

Jun 20, 2020
Deals

Promotions For This Departure

Current Promotions

Call or submit a quote for award-winning value and service!

$1 Deposit on Trips

Mention Promo Code: PT6767

$1 Deposit on Trips

Promotion Details

We get it - travel's a big decision. To make it a little easier, Intrepid has lowered their deposits to just $1. Put $1 down now to save a spot on your dream trip before it sells out, then pay the rest later. Plus as always receive our AffordableTours.com 5% extra savings. But hurry, you only have until January 30 to book with a $1 Deposit. Not all dates or itineraries will qualify, please contact your travel consultant for applicable vacations.

Must Book By Thu, Jan 30, 2020

View Promotion Terms & Conditions ›

The offer of $1 deposits to secure an Intrepid Travel small group adventure applies to bookings made January 13 at 12:00am EST - January 30, 2020 at 11:59pm EST and is valid on trips departing February 15 December 31, 2020. The $1 deposit offer is ONLY available to customers booking in the following currencies: USD and CAD. The $1 deposit can be paid towards any Intrepid Travel small group adventure with the following exclusions: Polar trips - includes all itineraries in the Arctic and Antarctic, Tailor-Made Experiences, Inca trail and Gorilla permit trips, Expedition style trips, Adventure Cruises operated by Variety, selected Patagonia trips and the Okavango Delta Fly-In Safari (UUAO). Excluded Gorilla Treks: Pre-purchased permits are required to secure the trek to see the Gorillas. Excluded trips are: YXOG, YXOCC, UXODC, YXOEC, YXOIC, YXOGC, YXOFC, UBODC, YGSU, YGSGC, YGAR, YGAG, YGAU, UBODC. Excluded Inca Trail trips - Pre-purchased permits are required to secure the trek. Excluded trips are: GGBL, GGBNC, GGBPC, GGBTC, GGBWC, GGBZC, GGCLC, GGCRC, GGHC-O, GGKIC, GGKY, GGOA, GGSA, GGSAC, GGSEC, GGSFC, GGSQ, GGSTC, GGSUC, GGTA, GGTBC, GGXT, GGXTC, GGYP, GGYM, GGYBC, GGYQC, GGYA, GGYC, GGYDC, GGYE, GGYEC, GGYCC. Excluded Select Patagonia trips - Internal flights are pre-purchased to secure the trip: Excluded trips are: GPTV, GPTU, GGCB, GGSJ. Full payment is required at least 56 days prior to travel and 90 days prior to travel for Adventure Cruise departures. If booking and traveling with less than 56 days to go until departure, full payment is needed at the time of booking. If the customer wishes to cancel and rebook or to change dates or tours outside the promotional period, they will be required to pay the full deposit towards the new trip. The offer can be applied to new bookings only. Under no circumstances will the offer be applied to existing bookings. There will be no extensions to the booking, travel or payment periods. The offer applies to the tour price only and cannot be used in conjunction with any other offer or discount. Prices, itineraries and inclusions are subject to change without notice. The trip is subject to availability and confirmation by Intrepid Travel at time of booking.

×

$2,575

Get Our Price
Get Quote

From

Wed,

Jun 10, 2020

To

Wed,

Jun 24, 2020
Deals

Promotions For This Departure

Current Promotions

Call or submit a quote for award-winning value and service!

$1 Deposit on Trips

Mention Promo Code: PT6767

$1 Deposit on Trips

Promotion Details

We get it - travel's a big decision. To make it a little easier, Intrepid has lowered their deposits to just $1. Put $1 down now to save a spot on your dream trip before it sells out, then pay the rest later. Plus as always receive our AffordableTours.com 5% extra savings. But hurry, you only have until January 30 to book with a $1 Deposit. Not all dates or itineraries will qualify, please contact your travel consultant for applicable vacations.

Must Book By Thu, Jan 30, 2020

View Promotion Terms & Conditions ›

The offer of $1 deposits to secure an Intrepid Travel small group adventure applies to bookings made January 13 at 12:00am EST - January 30, 2020 at 11:59pm EST and is valid on trips departing February 15 December 31, 2020. The $1 deposit offer is ONLY available to customers booking in the following currencies: USD and CAD. The $1 deposit can be paid towards any Intrepid Travel small group adventure with the following exclusions: Polar trips - includes all itineraries in the Arctic and Antarctic, Tailor-Made Experiences, Inca trail and Gorilla permit trips, Expedition style trips, Adventure Cruises operated by Variety, selected Patagonia trips and the Okavango Delta Fly-In Safari (UUAO). Excluded Gorilla Treks: Pre-purchased permits are required to secure the trek to see the Gorillas. Excluded trips are: YXOG, YXOCC, UXODC, YXOEC, YXOIC, YXOGC, YXOFC, UBODC, YGSU, YGSGC, YGAR, YGAG, YGAU, UBODC. Excluded Inca Trail trips - Pre-purchased permits are required to secure the trek. Excluded trips are: GGBL, GGBNC, GGBPC, GGBTC, GGBWC, GGBZC, GGCLC, GGCRC, GGHC-O, GGKIC, GGKY, GGOA, GGSA, GGSAC, GGSEC, GGSFC, GGSQ, GGSTC, GGSUC, GGTA, GGTBC, GGXT, GGXTC, GGYP, GGYM, GGYBC, GGYQC, GGYA, GGYC, GGYDC, GGYE, GGYEC, GGYCC. Excluded Select Patagonia trips - Internal flights are pre-purchased to secure the trip: Excluded trips are: GPTV, GPTU, GGCB, GGSJ. Full payment is required at least 56 days prior to travel and 90 days prior to travel for Adventure Cruise departures. If booking and traveling with less than 56 days to go until departure, full payment is needed at the time of booking. If the customer wishes to cancel and rebook or to change dates or tours outside the promotional period, they will be required to pay the full deposit towards the new trip. The offer can be applied to new bookings only. Under no circumstances will the offer be applied to existing bookings. There will be no extensions to the booking, travel or payment periods. The offer applies to the tour price only and cannot be used in conjunction with any other offer or discount. Prices, itineraries and inclusions are subject to change without notice. The trip is subject to availability and confirmation by Intrepid Travel at time of booking.

×

$2,575

Get Our Price
Get Quote

From

Sat,

Jun 20, 2020

To

Sat,

Jul 04, 2020
Deals

Promotions For This Departure

Current Promotions

Call or submit a quote for award-winning value and service!

$1 Deposit on Trips

Mention Promo Code: PT6767

$1 Deposit on Trips

Promotion Details

We get it - travel's a big decision. To make it a little easier, Intrepid has lowered their deposits to just $1. Put $1 down now to save a spot on your dream trip before it sells out, then pay the rest later. Plus as always receive our AffordableTours.com 5% extra savings. But hurry, you only have until January 30 to book with a $1 Deposit. Not all dates or itineraries will qualify, please contact your travel consultant for applicable vacations.

Must Book By Thu, Jan 30, 2020

View Promotion Terms & Conditions ›

The offer of $1 deposits to secure an Intrepid Travel small group adventure applies to bookings made January 13 at 12:00am EST - January 30, 2020 at 11:59pm EST and is valid on trips departing February 15 December 31, 2020. The $1 deposit offer is ONLY available to customers booking in the following currencies: USD and CAD. The $1 deposit can be paid towards any Intrepid Travel small group adventure with the following exclusions: Polar trips - includes all itineraries in the Arctic and Antarctic, Tailor-Made Experiences, Inca trail and Gorilla permit trips, Expedition style trips, Adventure Cruises operated by Variety, selected Patagonia trips and the Okavango Delta Fly-In Safari (UUAO). Excluded Gorilla Treks: Pre-purchased permits are required to secure the trek to see the Gorillas. Excluded trips are: YXOG, YXOCC, UXODC, YXOEC, YXOIC, YXOGC, YXOFC, UBODC, YGSU, YGSGC, YGAR, YGAG, YGAU, UBODC. Excluded Inca Trail trips - Pre-purchased permits are required to secure the trek. Excluded trips are: GGBL, GGBNC, GGBPC, GGBTC, GGBWC, GGBZC, GGCLC, GGCRC, GGHC-O, GGKIC, GGKY, GGOA, GGSA, GGSAC, GGSEC, GGSFC, GGSQ, GGSTC, GGSUC, GGTA, GGTBC, GGXT, GGXTC, GGYP, GGYM, GGYBC, GGYQC, GGYA, GGYC, GGYDC, GGYE, GGYEC, GGYCC. Excluded Select Patagonia trips - Internal flights are pre-purchased to secure the trip: Excluded trips are: GPTV, GPTU, GGCB, GGSJ. Full payment is required at least 56 days prior to travel and 90 days prior to travel for Adventure Cruise departures. If booking and traveling with less than 56 days to go until departure, full payment is needed at the time of booking. If the customer wishes to cancel and rebook or to change dates or tours outside the promotional period, they will be required to pay the full deposit towards the new trip. The offer can be applied to new bookings only. Under no circumstances will the offer be applied to existing bookings. There will be no extensions to the booking, travel or payment periods. The offer applies to the tour price only and cannot be used in conjunction with any other offer or discount. Prices, itineraries and inclusions are subject to change without notice. The trip is subject to availability and confirmation by Intrepid Travel at time of booking.

×

$2,530

Get Our Price
Get Quote

From

Wed,

Jul 01, 2020

To

Wed,

Jul 15, 2020
Deals

Promotions For This Departure

Current Promotions

Call or submit a quote for award-winning value and service!

$1 Deposit on Trips

Mention Promo Code: PT6767

$1 Deposit on Trips

Promotion Details

We get it - travel's a big decision. To make it a little easier, Intrepid has lowered their deposits to just $1. Put $1 down now to save a spot on your dream trip before it sells out, then pay the rest later. Plus as always receive our AffordableTours.com 5% extra savings. But hurry, you only have until January 30 to book with a $1 Deposit. Not all dates or itineraries will qualify, please contact your travel consultant for applicable vacations.

Must Book By Thu, Jan 30, 2020

View Promotion Terms & Conditions ›

The offer of $1 deposits to secure an Intrepid Travel small group adventure applies to bookings made January 13 at 12:00am EST - January 30, 2020 at 11:59pm EST and is valid on trips departing February 15 December 31, 2020. The $1 deposit offer is ONLY available to customers booking in the following currencies: USD and CAD. The $1 deposit can be paid towards any Intrepid Travel small group adventure with the following exclusions: Polar trips - includes all itineraries in the Arctic and Antarctic, Tailor-Made Experiences, Inca trail and Gorilla permit trips, Expedition style trips, Adventure Cruises operated by Variety, selected Patagonia trips and the Okavango Delta Fly-In Safari (UUAO). Excluded Gorilla Treks: Pre-purchased permits are required to secure the trek to see the Gorillas. Excluded trips are: YXOG, YXOCC, UXODC, YXOEC, YXOIC, YXOGC, YXOFC, UBODC, YGSU, YGSGC, YGAR, YGAG, YGAU, UBODC. Excluded Inca Trail trips - Pre-purchased permits are required to secure the trek. Excluded trips are: GGBL, GGBNC, GGBPC, GGBTC, GGBWC, GGBZC, GGCLC, GGCRC, GGHC-O, GGKIC, GGKY, GGOA, GGSA, GGSAC, GGSEC, GGSFC, GGSQ, GGSTC, GGSUC, GGTA, GGTBC, GGXT, GGXTC, GGYP, GGYM, GGYBC, GGYQC, GGYA, GGYC, GGYDC, GGYE, GGYEC, GGYCC. Excluded Select Patagonia trips - Internal flights are pre-purchased to secure the trip: Excluded trips are: GPTV, GPTU, GGCB, GGSJ. Full payment is required at least 56 days prior to travel and 90 days prior to travel for Adventure Cruise departures. If booking and traveling with less than 56 days to go until departure, full payment is needed at the time of booking. If the customer wishes to cancel and rebook or to change dates or tours outside the promotional period, they will be required to pay the full deposit towards the new trip. The offer can be applied to new bookings only. Under no circumstances will the offer be applied to existing bookings. There will be no extensions to the booking, travel or payment periods. The offer applies to the tour price only and cannot be used in conjunction with any other offer or discount. Prices, itineraries and inclusions are subject to change without notice. The trip is subject to availability and confirmation by Intrepid Travel at time of booking.

×

$2,480

Get Our Price
Get Quote

From

Sat,

Jul 04, 2020

To

Sat,

Jul 18, 2020
Deals

Promotions For This Departure

Current Promotions

Call or submit a quote for award-winning value and service!

$1 Deposit on Trips

Mention Promo Code: PT6767

$1 Deposit on Trips

Promotion Details

We get it - travel's a big decision. To make it a little easier, Intrepid has lowered their deposits to just $1. Put $1 down now to save a spot on your dream trip before it sells out, then pay the rest later. Plus as always receive our AffordableTours.com 5% extra savings. But hurry, you only have until January 30 to book with a $1 Deposit. Not all dates or itineraries will qualify, please contact your travel consultant for applicable vacations.

Must Book By Thu, Jan 30, 2020

View Promotion Terms & Conditions ›

The offer of $1 deposits to secure an Intrepid Travel small group adventure applies to bookings made January 13 at 12:00am EST - January 30, 2020 at 11:59pm EST and is valid on trips departing February 15 December 31, 2020. The $1 deposit offer is ONLY available to customers booking in the following currencies: USD and CAD. The $1 deposit can be paid towards any Intrepid Travel small group adventure with the following exclusions: Polar trips - includes all itineraries in the Arctic and Antarctic, Tailor-Made Experiences, Inca trail and Gorilla permit trips, Expedition style trips, Adventure Cruises operated by Variety, selected Patagonia trips and the Okavango Delta Fly-In Safari (UUAO). Excluded Gorilla Treks: Pre-purchased permits are required to secure the trek to see the Gorillas. Excluded trips are: YXOG, YXOCC, UXODC, YXOEC, YXOIC, YXOGC, YXOFC, UBODC, YGSU, YGSGC, YGAR, YGAG, YGAU, UBODC. Excluded Inca Trail trips - Pre-purchased permits are required to secure the trek. Excluded trips are: GGBL, GGBNC, GGBPC, GGBTC, GGBWC, GGBZC, GGCLC, GGCRC, GGHC-O, GGKIC, GGKY, GGOA, GGSA, GGSAC, GGSEC, GGSFC, GGSQ, GGSTC, GGSUC, GGTA, GGTBC, GGXT, GGXTC, GGYP, GGYM, GGYBC, GGYQC, GGYA, GGYC, GGYDC, GGYE, GGYEC, GGYCC. Excluded Select Patagonia trips - Internal flights are pre-purchased to secure the trip: Excluded trips are: GPTV, GPTU, GGCB, GGSJ. Full payment is required at least 56 days prior to travel and 90 days prior to travel for Adventure Cruise departures. If booking and traveling with less than 56 days to go until departure, full payment is needed at the time of booking. If the customer wishes to cancel and rebook or to change dates or tours outside the promotional period, they will be required to pay the full deposit towards the new trip. The offer can be applied to new bookings only. Under no circumstances will the offer be applied to existing bookings. There will be no extensions to the booking, travel or payment periods. The offer applies to the tour price only and cannot be used in conjunction with any other offer or discount. Prices, itineraries and inclusions are subject to change without notice. The trip is subject to availability and confirmation by Intrepid Travel at time of booking.

×

$2,480

Get Our Price
Get Quote

From

Sat,

Jul 11, 2020

To

Sat,

Jul 25, 2020
Deals

Promotions For This Departure

Current Promotions

Call or submit a quote for award-winning value and service!

$1 Deposit on Trips

Mention Promo Code: PT6767

$1 Deposit on Trips

Promotion Details

We get it - travel's a big decision. To make it a little easier, Intrepid has lowered their deposits to just $1. Put $1 down now to save a spot on your dream trip before it sells out, then pay the rest later. Plus as always receive our AffordableTours.com 5% extra savings. But hurry, you only have until January 30 to book with a $1 Deposit. Not all dates or itineraries will qualify, please contact your travel consultant for applicable vacations.

Must Book By Thu, Jan 30, 2020

View Promotion Terms & Conditions ›

The offer of $1 deposits to secure an Intrepid Travel small group adventure applies to bookings made January 13 at 12:00am EST - January 30, 2020 at 11:59pm EST and is valid on trips departing February 15 December 31, 2020. The $1 deposit offer is ONLY available to customers booking in the following currencies: USD and CAD. The $1 deposit can be paid towards any Intrepid Travel small group adventure with the following exclusions: Polar trips - includes all itineraries in the Arctic and Antarctic, Tailor-Made Experiences, Inca trail and Gorilla permit trips, Expedition style trips, Adventure Cruises operated by Variety, selected Patagonia trips and the Okavango Delta Fly-In Safari (UUAO). Excluded Gorilla Treks: Pre-purchased permits are required to secure the trek to see the Gorillas. Excluded trips are: YXOG, YXOCC, UXODC, YXOEC, YXOIC, YXOGC, YXOFC, UBODC, YGSU, YGSGC, YGAR, YGAG, YGAU, UBODC. Excluded Inca Trail trips - Pre-purchased permits are required to secure the trek. Excluded trips are: GGBL, GGBNC, GGBPC, GGBTC, GGBWC, GGBZC, GGCLC, GGCRC, GGHC-O, GGKIC, GGKY, GGOA, GGSA, GGSAC, GGSEC, GGSFC, GGSQ, GGSTC, GGSUC, GGTA, GGTBC, GGXT, GGXTC, GGYP, GGYM, GGYBC, GGYQC, GGYA, GGYC, GGYDC, GGYE, GGYEC, GGYCC. Excluded Select Patagonia trips - Internal flights are pre-purchased to secure the trip: Excluded trips are: GPTV, GPTU, GGCB, GGSJ. Full payment is required at least 56 days prior to travel and 90 days prior to travel for Adventure Cruise departures. If booking and traveling with less than 56 days to go until departure, full payment is needed at the time of booking. If the customer wishes to cancel and rebook or to change dates or tours outside the promotional period, they will be required to pay the full deposit towards the new trip. The offer can be applied to new bookings only. Under no circumstances will the offer be applied to existing bookings. There will be no extensions to the booking, travel or payment periods. The offer applies to the tour price only and cannot be used in conjunction with any other offer or discount. Prices, itineraries and inclusions are subject to change without notice. The trip is subject to availability and confirmation by Intrepid Travel at time of booking.

×

$2,555

Get Our Price
Get Quote

From

Sat,

Jul 18, 2020

To

Sat,

Aug 01, 2020
Deals

Promotions For This Departure

Current Promotions

Call or submit a quote for award-winning value and service!

$1 Deposit on Trips

Mention Promo Code: PT6767

$1 Deposit on Trips

Promotion Details

We get it - travel's a big decision. To make it a little easier, Intrepid has lowered their deposits to just $1. Put $1 down now to save a spot on your dream trip before it sells out, then pay the rest later. Plus as always receive our AffordableTours.com 5% extra savings. But hurry, you only have until January 30 to book with a $1 Deposit. Not all dates or itineraries will qualify, please contact your travel consultant for applicable vacations.

Must Book By Thu, Jan 30, 2020

View Promotion Terms & Conditions ›

The offer of $1 deposits to secure an Intrepid Travel small group adventure applies to bookings made January 13 at 12:00am EST - January 30, 2020 at 11:59pm EST and is valid on trips departing February 15 December 31, 2020. The $1 deposit offer is ONLY available to customers booking in the following currencies: USD and CAD. The $1 deposit can be paid towards any Intrepid Travel small group adventure with the following exclusions: Polar trips - includes all itineraries in the Arctic and Antarctic, Tailor-Made Experiences, Inca trail and Gorilla permit trips, Expedition style trips, Adventure Cruises operated by Variety, selected Patagonia trips and the Okavango Delta Fly-In Safari (UUAO). Excluded Gorilla Treks: Pre-purchased permits are required to secure the trek to see the Gorillas. Excluded trips are: YXOG, YXOCC, UXODC, YXOEC, YXOIC, YXOGC, YXOFC, UBODC, YGSU, YGSGC, YGAR, YGAG, YGAU, UBODC. Excluded Inca Trail trips - Pre-purchased permits are required to secure the trek. Excluded trips are: GGBL, GGBNC, GGBPC, GGBTC, GGBWC, GGBZC, GGCLC, GGCRC, GGHC-O, GGKIC, GGKY, GGOA, GGSA, GGSAC, GGSEC, GGSFC, GGSQ, GGSTC, GGSUC, GGTA, GGTBC, GGXT, GGXTC, GGYP, GGYM, GGYBC, GGYQC, GGYA, GGYC, GGYDC, GGYE, GGYEC, GGYCC. Excluded Select Patagonia trips - Internal flights are pre-purchased to secure the trip: Excluded trips are: GPTV, GPTU, GGCB, GGSJ. Full payment is required at least 56 days prior to travel and 90 days prior to travel for Adventure Cruise departures. If booking and traveling with less than 56 days to go until departure, full payment is needed at the time of booking. If the customer wishes to cancel and rebook or to change dates or tours outside the promotional period, they will be required to pay the full deposit towards the new trip. The offer can be applied to new bookings only. Under no circumstances will the offer be applied to existing bookings. There will be no extensions to the booking, travel or payment periods. The offer applies to the tour price only and cannot be used in conjunction with any other offer or discount. Prices, itineraries and inclusions are subject to change without notice. The trip is subject to availability and confirmation by Intrepid Travel at time of booking.

×

$2,385

Get Our Price
Get Quote

From

Sat,

Jul 25, 2020

To

Sat,

Aug 08, 2020
Deals

Promotions For This Departure

Current Promotions

Call or submit a quote for award-winning value and service!

$1 Deposit on Trips

Mention Promo Code: PT6767

$1 Deposit on Trips

Promotion Details

We get it - travel's a big decision. To make it a little easier, Intrepid has lowered their deposits to just $1. Put $1 down now to save a spot on your dream trip before it sells out, then pay the rest later. Plus as always receive our AffordableTours.com 5% extra savings. But hurry, you only have until January 30 to book with a $1 Deposit. Not all dates or itineraries will qualify, please contact your travel consultant for applicable vacations.

Must Book By Thu, Jan 30, 2020

View Promotion Terms & Conditions ›

The offer of $1 deposits to secure an Intrepid Travel small group adventure applies to bookings made January 13 at 12:00am EST - January 30, 2020 at 11:59pm EST and is valid on trips departing February 15 December 31, 2020. The $1 deposit offer is ONLY available to customers booking in the following currencies: USD and CAD. The $1 deposit can be paid towards any Intrepid Travel small group adventure with the following exclusions: Polar trips - includes all itineraries in the Arctic and Antarctic, Tailor-Made Experiences, Inca trail and Gorilla permit trips, Expedition style trips, Adventure Cruises operated by Variety, selected Patagonia trips and the Okavango Delta Fly-In Safari (UUAO). Excluded Gorilla Treks: Pre-purchased permits are required to secure the trek to see the Gorillas. Excluded trips are: YXOG, YXOCC, UXODC, YXOEC, YXOIC, YXOGC, YXOFC, UBODC, YGSU, YGSGC, YGAR, YGAG, YGAU, UBODC. Excluded Inca Trail trips - Pre-purchased permits are required to secure the trek. Excluded trips are: GGBL, GGBNC, GGBPC, GGBTC, GGBWC, GGBZC, GGCLC, GGCRC, GGHC-O, GGKIC, GGKY, GGOA, GGSA, GGSAC, GGSEC, GGSFC, GGSQ, GGSTC, GGSUC, GGTA, GGTBC, GGXT, GGXTC, GGYP, GGYM, GGYBC, GGYQC, GGYA, GGYC, GGYDC, GGYE, GGYEC, GGYCC. Excluded Select Patagonia trips - Internal flights are pre-purchased to secure the trip: Excluded trips are: GPTV, GPTU, GGCB, GGSJ. Full payment is required at least 56 days prior to travel and 90 days prior to travel for Adventure Cruise departures. If booking and traveling with less than 56 days to go until departure, full payment is needed at the time of booking. If the customer wishes to cancel and rebook or to change dates or tours outside the promotional period, they will be required to pay the full deposit towards the new trip. The offer can be applied to new bookings only. Under no circumstances will the offer be applied to existing bookings. There will be no extensions to the booking, travel or payment periods. The offer applies to the tour price only and cannot be used in conjunction with any other offer or discount. Prices, itineraries and inclusions are subject to change without notice. The trip is subject to availability and confirmation by Intrepid Travel at time of booking.

×

$2,385

Get Our Price
Get Quote

From

Sat,

Aug 01, 2020

To

Sat,

Aug 15, 2020
Deals

Promotions For This Departure

Current Promotions

Call or submit a quote for award-winning value and service!

$1 Deposit on Trips

Mention Promo Code: PT6767

$1 Deposit on Trips

Promotion Details

We get it - travel's a big decision. To make it a little easier, Intrepid has lowered their deposits to just $1. Put $1 down now to save a spot on your dream trip before it sells out, then pay the rest later. Plus as always receive our AffordableTours.com 5% extra savings. But hurry, you only have until January 30 to book with a $1 Deposit. Not all dates or itineraries will qualify, please contact your travel consultant for applicable vacations.

Must Book By Thu, Jan 30, 2020

View Promotion Terms & Conditions ›

The offer of $1 deposits to secure an Intrepid Travel small group adventure applies to bookings made January 13 at 12:00am EST - January 30, 2020 at 11:59pm EST and is valid on trips departing February 15 December 31, 2020. The $1 deposit offer is ONLY available to customers booking in the following currencies: USD and CAD. The $1 deposit can be paid towards any Intrepid Travel small group adventure with the following exclusions: Polar trips - includes all itineraries in the Arctic and Antarctic, Tailor-Made Experiences, Inca trail and Gorilla permit trips, Expedition style trips, Adventure Cruises operated by Variety, selected Patagonia trips and the Okavango Delta Fly-In Safari (UUAO). Excluded Gorilla Treks: Pre-purchased permits are required to secure the trek to see the Gorillas. Excluded trips are: YXOG, YXOCC, UXODC, YXOEC, YXOIC, YXOGC, YXOFC, UBODC, YGSU, YGSGC, YGAR, YGAG, YGAU, UBODC. Excluded Inca Trail trips - Pre-purchased permits are required to secure the trek. Excluded trips are: GGBL, GGBNC, GGBPC, GGBTC, GGBWC, GGBZC, GGCLC, GGCRC, GGHC-O, GGKIC, GGKY, GGOA, GGSA, GGSAC, GGSEC, GGSFC, GGSQ, GGSTC, GGSUC, GGTA, GGTBC, GGXT, GGXTC, GGYP, GGYM, GGYBC, GGYQC, GGYA, GGYC, GGYDC, GGYE, GGYEC, GGYCC. Excluded Select Patagonia trips - Internal flights are pre-purchased to secure the trip: Excluded trips are: GPTV, GPTU, GGCB, GGSJ. Full payment is required at least 56 days prior to travel and 90 days prior to travel for Adventure Cruise departures. If booking and traveling with less than 56 days to go until departure, full payment is needed at the time of booking. If the customer wishes to cancel and rebook or to change dates or tours outside the promotional period, they will be required to pay the full deposit towards the new trip. The offer can be applied to new bookings only. Under no circumstances will the offer be applied to existing bookings. There will be no extensions to the booking, travel or payment periods. The offer applies to the tour price only and cannot be used in conjunction with any other offer or discount. Prices, itineraries and inclusions are subject to change without notice. The trip is subject to availability and confirmation by Intrepid Travel at time of booking.

×

$2,430

Get Our Price
Get Quote

From

Sat,

Aug 08, 2020

To

Sat,

Aug 22, 2020
Deals

Promotions For This Departure

Current Promotions

Call or submit a quote for award-winning value and service!

$1 Deposit on Trips

Mention Promo Code: PT6767

$1 Deposit on Trips

Promotion Details

We get it - travel's a big decision. To make it a little easier, Intrepid has lowered their deposits to just $1. Put $1 down now to save a spot on your dream trip before it sells out, then pay the rest later. Plus as always receive our AffordableTours.com 5% extra savings. But hurry, you only have until January 30 to book with a $1 Deposit. Not all dates or itineraries will qualify, please contact your travel consultant for applicable vacations.

Must Book By Thu, Jan 30, 2020

View Promotion Terms & Conditions ›

The offer of $1 deposits to secure an Intrepid Travel small group adventure applies to bookings made January 13 at 12:00am EST - January 30, 2020 at 11:59pm EST and is valid on trips departing February 15 December 31, 2020. The $1 deposit offer is ONLY available to customers booking in the following currencies: USD and CAD. The $1 deposit can be paid towards any Intrepid Travel small group adventure with the following exclusions: Polar trips - includes all itineraries in the Arctic and Antarctic, Tailor-Made Experiences, Inca trail and Gorilla permit trips, Expedition style trips, Adventure Cruises operated by Variety, selected Patagonia trips and the Okavango Delta Fly-In Safari (UUAO). Excluded Gorilla Treks: Pre-purchased permits are required to secure the trek to see the Gorillas. Excluded trips are: YXOG, YXOCC, UXODC, YXOEC, YXOIC, YXOGC, YXOFC, UBODC, YGSU, YGSGC, YGAR, YGAG, YGAU, UBODC. Excluded Inca Trail trips - Pre-purchased permits are required to secure the trek. Excluded trips are: GGBL, GGBNC, GGBPC, GGBTC, GGBWC, GGBZC, GGCLC, GGCRC, GGHC-O, GGKIC, GGKY, GGOA, GGSA, GGSAC, GGSEC, GGSFC, GGSQ, GGSTC, GGSUC, GGTA, GGTBC, GGXT, GGXTC, GGYP, GGYM, GGYBC, GGYQC, GGYA, GGYC, GGYDC, GGYE, GGYEC, GGYCC. Excluded Select Patagonia trips - Internal flights are pre-purchased to secure the trip: Excluded trips are: GPTV, GPTU, GGCB, GGSJ. Full payment is required at least 56 days prior to travel and 90 days prior to travel for Adventure Cruise departures. If booking and traveling with less than 56 days to go until departure, full payment is needed at the time of booking. If the customer wishes to cancel and rebook or to change dates or tours outside the promotional period, they will be required to pay the full deposit towards the new trip. The offer can be applied to new bookings only. Under no circumstances will the offer be applied to existing bookings. There will be no extensions to the booking, travel or payment periods. The offer applies to the tour price only and cannot be used in conjunction with any other offer or discount. Prices, itineraries and inclusions are subject to change without notice. The trip is subject to availability and confirmation by Intrepid Travel at time of booking.

×

$2,455

Get Our Price
Get Quote

From

Sat,

Aug 15, 2020

To

Sat,

Aug 29, 2020
Deals

Promotions For This Departure

Current Promotions

Call or submit a quote for award-winning value and service!

$1 Deposit on Trips

Mention Promo Code: PT6767

$1 Deposit on Trips

Promotion Details

We get it - travel's a big decision. To make it a little easier, Intrepid has lowered their deposits to just $1. Put $1 down now to save a spot on your dream trip before it sells out, then pay the rest later. Plus as always receive our AffordableTours.com 5% extra savings. But hurry, you only have until January 30 to book with a $1 Deposit. Not all dates or itineraries will qualify, please contact your travel consultant for applicable vacations.

Must Book By Thu, Jan 30, 2020

View Promotion Terms & Conditions ›

The offer of $1 deposits to secure an Intrepid Travel small group adventure applies to bookings made January 13 at 12:00am EST - January 30, 2020 at 11:59pm EST and is valid on trips departing February 15 December 31, 2020. The $1 deposit offer is ONLY available to customers booking in the following currencies: USD and CAD. The $1 deposit can be paid towards any Intrepid Travel small group adventure with the following exclusions: Polar trips - includes all itineraries in the Arctic and Antarctic, Tailor-Made Experiences, Inca trail and Gorilla permit trips, Expedition style trips, Adventure Cruises operated by Variety, selected Patagonia trips and the Okavango Delta Fly-In Safari (UUAO). Excluded Gorilla Treks: Pre-purchased permits are required to secure the trek to see the Gorillas. Excluded trips are: YXOG, YXOCC, UXODC, YXOEC, YXOIC, YXOGC, YXOFC, UBODC, YGSU, YGSGC, YGAR, YGAG, YGAU, UBODC. Excluded Inca Trail trips - Pre-purchased permits are required to secure the trek. Excluded trips are: GGBL, GGBNC, GGBPC, GGBTC, GGBWC, GGBZC, GGCLC, GGCRC, GGHC-O, GGKIC, GGKY, GGOA, GGSA, GGSAC, GGSEC, GGSFC, GGSQ, GGSTC, GGSUC, GGTA, GGTBC, GGXT, GGXTC, GGYP, GGYM, GGYBC, GGYQC, GGYA, GGYC, GGYDC, GGYE, GGYEC, GGYCC. Excluded Select Patagonia trips - Internal flights are pre-purchased to secure the trip: Excluded trips are: GPTV, GPTU, GGCB, GGSJ. Full payment is required at least 56 days prior to travel and 90 days prior to travel for Adventure Cruise departures. If booking and traveling with less than 56 days to go until departure, full payment is needed at the time of booking. If the customer wishes to cancel and rebook or to change dates or tours outside the promotional period, they will be required to pay the full deposit towards the new trip. The offer can be applied to new bookings only. Under no circumstances will the offer be applied to existing bookings. There will be no extensions to the booking, travel or payment periods. The offer applies to the tour price only and cannot be used in conjunction with any other offer or discount. Prices, itineraries and inclusions are subject to change without notice. The trip is subject to availability and confirmation by Intrepid Travel at time of booking.

×

$2,385

Get Our Price
Get Quote

From

Sat,

Aug 22, 2020

To

Sat,

Sep 05, 2020
Deals

Promotions For This Departure

Current Promotions

Call or submit a quote for award-winning value and service!

$1 Deposit on Trips

Mention Promo Code: PT6767

$1 Deposit on Trips

Promotion Details

We get it - travel's a big decision. To make it a little easier, Intrepid has lowered their deposits to just $1. Put $1 down now to save a spot on your dream trip before it sells out, then pay the rest later. Plus as always receive our AffordableTours.com 5% extra savings. But hurry, you only have until January 30 to book with a $1 Deposit. Not all dates or itineraries will qualify, please contact your travel consultant for applicable vacations.

Must Book By Thu, Jan 30, 2020

View Promotion Terms & Conditions ›

The offer of $1 deposits to secure an Intrepid Travel small group adventure applies to bookings made January 13 at 12:00am EST - January 30, 2020 at 11:59pm EST and is valid on trips departing February 15 December 31, 2020. The $1 deposit offer is ONLY available to customers booking in the following currencies: USD and CAD. The $1 deposit can be paid towards any Intrepid Travel small group adventure with the following exclusions: Polar trips - includes all itineraries in the Arctic and Antarctic, Tailor-Made Experiences, Inca trail and Gorilla permit trips, Expedition style trips, Adventure Cruises operated by Variety, selected Patagonia trips and the Okavango Delta Fly-In Safari (UUAO). Excluded Gorilla Treks: Pre-purchased permits are required to secure the trek to see the Gorillas. Excluded trips are: YXOG, YXOCC, UXODC, YXOEC, YXOIC, YXOGC, YXOFC, UBODC, YGSU, YGSGC, YGAR, YGAG, YGAU, UBODC. Excluded Inca Trail trips - Pre-purchased permits are required to secure the trek. Excluded trips are: GGBL, GGBNC, GGBPC, GGBTC, GGBWC, GGBZC, GGCLC, GGCRC, GGHC-O, GGKIC, GGKY, GGOA, GGSA, GGSAC, GGSEC, GGSFC, GGSQ, GGSTC, GGSUC, GGTA, GGTBC, GGXT, GGXTC, GGYP, GGYM, GGYBC, GGYQC, GGYA, GGYC, GGYDC, GGYE, GGYEC, GGYCC. Excluded Select Patagonia trips - Internal flights are pre-purchased to secure the trip: Excluded trips are: GPTV, GPTU, GGCB, GGSJ. Full payment is required at least 56 days prior to travel and 90 days prior to travel for Adventure Cruise departures. If booking and traveling with less than 56 days to go until departure, full payment is needed at the time of booking. If the customer wishes to cancel and rebook or to change dates or tours outside the promotional period, they will be required to pay the full deposit towards the new trip. The offer can be applied to new bookings only. Under no circumstances will the offer be applied to existing bookings. There will be no extensions to the booking, travel or payment periods. The offer applies to the tour price only and cannot be used in conjunction with any other offer or discount. Prices, itineraries and inclusions are subject to change without notice. The trip is subject to availability and confirmation by Intrepid Travel at time of booking.

×

$2,430

Get Our Price
Get Quote

From

Wed,

Aug 26, 2020

To

Wed,

Sep 09, 2020
Deals

Promotions For This Departure

Current Promotions

Call or submit a quote for award-winning value and service!

$1 Deposit on Trips

Mention Promo Code: PT6767

$1 Deposit on Trips

Promotion Details

We get it - travel's a big decision. To make it a little easier, Intrepid has lowered their deposits to just $1. Put $1 down now to save a spot on your dream trip before it sells out, then pay the rest later. Plus as always receive our AffordableTours.com 5% extra savings. But hurry, you only have until January 30 to book with a $1 Deposit. Not all dates or itineraries will qualify, please contact your travel consultant for applicable vacations.

Must Book By Thu, Jan 30, 2020

View Promotion Terms & Conditions ›

The offer of $1 deposits to secure an Intrepid Travel small group adventure applies to bookings made January 13 at 12:00am EST - January 30, 2020 at 11:59pm EST and is valid on trips departing February 15 December 31, 2020. The $1 deposit offer is ONLY available to customers booking in the following currencies: USD and CAD. The $1 deposit can be paid towards any Intrepid Travel small group adventure with the following exclusions: Polar trips - includes all itineraries in the Arctic and Antarctic, Tailor-Made Experiences, Inca trail and Gorilla permit trips, Expedition style trips, Adventure Cruises operated by Variety, selected Patagonia trips and the Okavango Delta Fly-In Safari (UUAO). Excluded Gorilla Treks: Pre-purchased permits are required to secure the trek to see the Gorillas. Excluded trips are: YXOG, YXOCC, UXODC, YXOEC, YXOIC, YXOGC, YXOFC, UBODC, YGSU, YGSGC, YGAR, YGAG, YGAU, UBODC. Excluded Inca Trail trips - Pre-purchased permits are required to secure the trek. Excluded trips are: GGBL, GGBNC, GGBPC, GGBTC, GGBWC, GGBZC, GGCLC, GGCRC, GGHC-O, GGKIC, GGKY, GGOA, GGSA, GGSAC, GGSEC, GGSFC, GGSQ, GGSTC, GGSUC, GGTA, GGTBC, GGXT, GGXTC, GGYP, GGYM, GGYBC, GGYQC, GGYA, GGYC, GGYDC, GGYE, GGYEC, GGYCC. Excluded Select Patagonia trips - Internal flights are pre-purchased to secure the trip: Excluded trips are: GPTV, GPTU, GGCB, GGSJ. Full payment is required at least 56 days prior to travel and 90 days prior to travel for Adventure Cruise departures. If booking and traveling with less than 56 days to go until departure, full payment is needed at the time of booking. If the customer wishes to cancel and rebook or to change dates or tours outside the promotional period, they will be required to pay the full deposit towards the new trip. The offer can be applied to new bookings only. Under no circumstances will the offer be applied to existing bookings. There will be no extensions to the booking, travel or payment periods. The offer applies to the tour price only and cannot be used in conjunction with any other offer or discount. Prices, itineraries and inclusions are subject to change without notice. The trip is subject to availability and confirmation by Intrepid Travel at time of booking.

×

$2,480

Get Our Price
Get Quote

From

Sat,

Aug 29, 2020

To

Sat,

Sep 12, 2020
Deals

Promotions For This Departure

Current Promotions

Call or submit a quote for award-winning value and service!

$1 Deposit on Trips

Mention Promo Code: PT6767

$1 Deposit on Trips

Promotion Details

We get it - travel's a big decision. To make it a little easier, Intrepid has lowered their deposits to just $1. Put $1 down now to save a spot on your dream trip before it sells out, then pay the rest later. Plus as always receive our AffordableTours.com 5% extra savings. But hurry, you only have until January 30 to book with a $1 Deposit. Not all dates or itineraries will qualify, please contact your travel consultant for applicable vacations.

Must Book By Thu, Jan 30, 2020

View Promotion Terms & Conditions ›

The offer of $1 deposits to secure an Intrepid Travel small group adventure applies to bookings made January 13 at 12:00am EST - January 30, 2020 at 11:59pm EST and is valid on trips departing February 15 December 31, 2020. The $1 deposit offer is ONLY available to customers booking in the following currencies: USD and CAD. The $1 deposit can be paid towards any Intrepid Travel small group adventure with the following exclusions: Polar trips - includes all itineraries in the Arctic and Antarctic, Tailor-Made Experiences, Inca trail and Gorilla permit trips, Expedition style trips, Adventure Cruises operated by Variety, selected Patagonia trips and the Okavango Delta Fly-In Safari (UUAO). Excluded Gorilla Treks: Pre-purchased permits are required to secure the trek to see the Gorillas. Excluded trips are: YXOG, YXOCC, UXODC, YXOEC, YXOIC, YXOGC, YXOFC, UBODC, YGSU, YGSGC, YGAR, YGAG, YGAU, UBODC. Excluded Inca Trail trips - Pre-purchased permits are required to secure the trek. Excluded trips are: GGBL, GGBNC, GGBPC, GGBTC, GGBWC, GGBZC, GGCLC, GGCRC, GGHC-O, GGKIC, GGKY, GGOA, GGSA, GGSAC, GGSEC, GGSFC, GGSQ, GGSTC, GGSUC, GGTA, GGTBC, GGXT, GGXTC, GGYP, GGYM, GGYBC, GGYQC, GGYA, GGYC, GGYDC, GGYE, GGYEC, GGYCC. Excluded Select Patagonia trips - Internal flights are pre-purchased to secure the trip: Excluded trips are: GPTV, GPTU, GGCB, GGSJ. Full payment is required at least 56 days prior to travel and 90 days prior to travel for Adventure Cruise departures. If booking and traveling with less than 56 days to go until departure, full payment is needed at the time of booking. If the customer wishes to cancel and rebook or to change dates or tours outside the promotional period, they will be required to pay the full deposit towards the new trip. The offer can be applied to new bookings only. Under no circumstances will the offer be applied to existing bookings. There will be no extensions to the booking, travel or payment periods. The offer applies to the tour price only and cannot be used in conjunction with any other offer or discount. Prices, itineraries and inclusions are subject to change without notice. The trip is subject to availability and confirmation by Intrepid Travel at time of booking.

×

$2,705

Get Our Price
Get Quote

From

Wed,

Sep 02, 2020

To

Wed,

Sep 16, 2020
Deals

Promotions For This Departure

Current Promotions

Call or submit a quote for award-winning value and service!

$1 Deposit on Trips

Mention Promo Code: PT6767

$1 Deposit on Trips

Promotion Details

We get it - travel's a big decision. To make it a little easier, Intrepid has lowered their deposits to just $1. Put $1 down now to save a spot on your dream trip before it sells out, then pay the rest later. Plus as always receive our AffordableTours.com 5% extra savings. But hurry, you only have until January 30 to book with a $1 Deposit. Not all dates or itineraries will qualify, please contact your travel consultant for applicable vacations.

Must Book By Thu, Jan 30, 2020

View Promotion Terms & Conditions ›

The offer of $1 deposits to secure an Intrepid Travel small group adventure applies to bookings made January 13 at 12:00am EST - January 30, 2020 at 11:59pm EST and is valid on trips departing February 15 December 31, 2020. The $1 deposit offer is ONLY available to customers booking in the following currencies: USD and CAD. The $1 deposit can be paid towards any Intrepid Travel small group adventure with the following exclusions: Polar trips - includes all itineraries in the Arctic and Antarctic, Tailor-Made Experiences, Inca trail and Gorilla permit trips, Expedition style trips, Adventure Cruises operated by Variety, selected Patagonia trips and the Okavango Delta Fly-In Safari (UUAO). Excluded Gorilla Treks: Pre-purchased permits are required to secure the trek to see the Gorillas. Excluded trips are: YXOG, YXOCC, UXODC, YXOEC, YXOIC, YXOGC, YXOFC, UBODC, YGSU, YGSGC, YGAR, YGAG, YGAU, UBODC. Excluded Inca Trail trips - Pre-purchased permits are required to secure the trek. Excluded trips are: GGBL, GGBNC, GGBPC, GGBTC, GGBWC, GGBZC, GGCLC, GGCRC, GGHC-O, GGKIC, GGKY, GGOA, GGSA, GGSAC, GGSEC, GGSFC, GGSQ, GGSTC, GGSUC, GGTA, GGTBC, GGXT, GGXTC, GGYP, GGYM, GGYBC, GGYQC, GGYA, GGYC, GGYDC, GGYE, GGYEC, GGYCC. Excluded Select Patagonia trips - Internal flights are pre-purchased to secure the trip: Excluded trips are: GPTV, GPTU, GGCB, GGSJ. Full payment is required at least 56 days prior to travel and 90 days prior to travel for Adventure Cruise departures. If booking and traveling with less than 56 days to go until departure, full payment is needed at the time of booking. If the customer wishes to cancel and rebook or to change dates or tours outside the promotional period, they will be required to pay the full deposit towards the new trip. The offer can be applied to new bookings only. Under no circumstances will the offer be applied to existing bookings. There will be no extensions to the booking, travel or payment periods. The offer applies to the tour price only and cannot be used in conjunction with any other offer or discount. Prices, itineraries and inclusions are subject to change without notice. The trip is subject to availability and confirmation by Intrepid Travel at time of booking.

×

$2,480

Get Our Price
Get Quote

From

Sat,

Sep 05, 2020

To

Sat,

Sep 19, 2020
Deals

Promotions For This Departure

Current Promotions

Call or submit a quote for award-winning value and service!

$1 Deposit on Trips

Mention Promo Code: PT6767

$1 Deposit on Trips

Promotion Details

We get it - travel's a big decision. To make it a little easier, Intrepid has lowered their deposits to just $1. Put $1 down now to save a spot on your dream trip before it sells out, then pay the rest later. Plus as always receive our AffordableTours.com 5% extra savings. But hurry, you only have until January 30 to book with a $1 Deposit. Not all dates or itineraries will qualify, please contact your travel consultant for applicable vacations.

Must Book By Thu, Jan 30, 2020

View Promotion Terms & Conditions ›

The offer of $1 deposits to secure an Intrepid Travel small group adventure applies to bookings made January 13 at 12:00am EST - January 30, 2020 at 11:59pm EST and is valid on trips departing February 15 December 31, 2020. The $1 deposit offer is ONLY available to customers booking in the following currencies: USD and CAD. The $1 deposit can be paid towards any Intrepid Travel small group adventure with the following exclusions: Polar trips - includes all itineraries in the Arctic and Antarctic, Tailor-Made Experiences, Inca trail and Gorilla permit trips, Expedition style trips, Adventure Cruises operated by Variety, selected Patagonia trips and the Okavango Delta Fly-In Safari (UUAO). Excluded Gorilla Treks: Pre-purchased permits are required to secure the trek to see the Gorillas. Excluded trips are: YXOG, YXOCC, UXODC, YXOEC, YXOIC, YXOGC, YXOFC, UBODC, YGSU, YGSGC, YGAR, YGAG, YGAU, UBODC. Excluded Inca Trail trips - Pre-purchased permits are required to secure the trek. Excluded trips are: GGBL, GGBNC, GGBPC, GGBTC, GGBWC, GGBZC, GGCLC, GGCRC, GGHC-O, GGKIC, GGKY, GGOA, GGSA, GGSAC, GGSEC, GGSFC, GGSQ, GGSTC, GGSUC, GGTA, GGTBC, GGXT, GGXTC, GGYP, GGYM, GGYBC, GGYQC, GGYA, GGYC, GGYDC, GGYE, GGYEC, GGYCC. Excluded Select Patagonia trips - Internal flights are pre-purchased to secure the trip: Excluded trips are: GPTV, GPTU, GGCB, GGSJ. Full payment is required at least 56 days prior to travel and 90 days prior to travel for Adventure Cruise departures. If booking and traveling with less than 56 days to go until departure, full payment is needed at the time of booking. If the customer wishes to cancel and rebook or to change dates or tours outside the promotional period, they will be required to pay the full deposit towards the new trip. The offer can be applied to new bookings only. Under no circumstances will the offer be applied to existing bookings. There will be no extensions to the booking, travel or payment periods. The offer applies to the tour price only and cannot be used in conjunction with any other offer or discount. Prices, itineraries and inclusions are subject to change without notice. The trip is subject to availability and confirmation by Intrepid Travel at time of booking.

×

$2,730

Get Our Price
Get Quote

From

Wed,

Sep 09, 2020

To

Wed,

Sep 23, 2020
Deals

Promotions For This Departure

Current Promotions

Call or submit a quote for award-winning value and service!

$1 Deposit on Trips

Mention Promo Code: PT6767

$1 Deposit on Trips

Promotion Details

We get it - travel's a big decision. To make it a little easier, Intrepid has lowered their deposits to just $1. Put $1 down now to save a spot on your dream trip before it sells out, then pay the rest later. Plus as always receive our AffordableTours.com 5% extra savings. But hurry, you only have until January 30 to book with a $1 Deposit. Not all dates or itineraries will qualify, please contact your travel consultant for applicable vacations.

Must Book By Thu, Jan 30, 2020

View Promotion Terms & Conditions ›

The offer of $1 deposits to secure an Intrepid Travel small group adventure applies to bookings made January 13 at 12:00am EST - January 30, 2020 at 11:59pm EST and is valid on trips departing February 15 December 31, 2020. The $1 deposit offer is ONLY available to customers booking in the following currencies: USD and CAD. The $1 deposit can be paid towards any Intrepid Travel small group adventure with the following exclusions: Polar trips - includes all itineraries in the Arctic and Antarctic, Tailor-Made Experiences, Inca trail and Gorilla permit trips, Expedition style trips, Adventure Cruises operated by Variety, selected Patagonia trips and the Okavango Delta Fly-In Safari (UUAO). Excluded Gorilla Treks: Pre-purchased permits are required to secure the trek to see the Gorillas. Excluded trips are: YXOG, YXOCC, UXODC, YXOEC, YXOIC, YXOGC, YXOFC, UBODC, YGSU, YGSGC, YGAR, YGAG, YGAU, UBODC. Excluded Inca Trail trips - Pre-purchased permits are required to secure the trek. Excluded trips are: GGBL, GGBNC, GGBPC, GGBTC, GGBWC, GGBZC, GGCLC, GGCRC, GGHC-O, GGKIC, GGKY, GGOA, GGSA, GGSAC, GGSEC, GGSFC, GGSQ, GGSTC, GGSUC, GGTA, GGTBC, GGXT, GGXTC, GGYP, GGYM, GGYBC, GGYQC, GGYA, GGYC, GGYDC, GGYE, GGYEC, GGYCC. Excluded Select Patagonia trips - Internal flights are pre-purchased to secure the trip: Excluded trips are: GPTV, GPTU, GGCB, GGSJ. Full payment is required at least 56 days prior to travel and 90 days prior to travel for Adventure Cruise departures. If booking and traveling with less than 56 days to go until departure, full payment is needed at the time of booking. If the customer wishes to cancel and rebook or to change dates or tours outside the promotional period, they will be required to pay the full deposit towards the new trip. The offer can be applied to new bookings only. Under no circumstances will the offer be applied to existing bookings. There will be no extensions to the booking, travel or payment periods. The offer applies to the tour price only and cannot be used in conjunction with any other offer or discount. Prices, itineraries and inclusions are subject to change without notice. The trip is subject to availability and confirmation by Intrepid Travel at time of booking.

×

$2,575

Get Our Price
Get Quote

From

Sat,

Sep 12, 2020

To

Sat,

Sep 26, 2020
Deals

Promotions For This Departure

Current Promotions

Call or submit a quote for award-winning value and service!

$1 Deposit on Trips

Mention Promo Code: PT6767

$1 Deposit on Trips

Promotion Details

We get it - travel's a big decision. To make it a little easier, Intrepid has lowered their deposits to just $1. Put $1 down now to save a spot on your dream trip before it sells out, then pay the rest later. Plus as always receive our AffordableTours.com 5% extra savings. But hurry, you only have until January 30 to book with a $1 Deposit. Not all dates or itineraries will qualify, please contact your travel consultant for applicable vacations.

Must Book By Thu, Jan 30, 2020

View Promotion Terms & Conditions ›

The offer of $1 deposits to secure an Intrepid Travel small group adventure applies to bookings made January 13 at 12:00am EST - January 30, 2020 at 11:59pm EST and is valid on trips departing February 15 December 31, 2020. The $1 deposit offer is ONLY available to customers booking in the following currencies: USD and CAD. The $1 deposit can be paid towards any Intrepid Travel small group adventure with the following exclusions: Polar trips - includes all itineraries in the Arctic and Antarctic, Tailor-Made Experiences, Inca trail and Gorilla permit trips, Expedition style trips, Adventure Cruises operated by Variety, selected Patagonia trips and the Okavango Delta Fly-In Safari (UUAO). Excluded Gorilla Treks: Pre-purchased permits are required to secure the trek to see the Gorillas. Excluded trips are: YXOG, YXOCC, UXODC, YXOEC, YXOIC, YXOGC, YXOFC, UBODC, YGSU, YGSGC, YGAR, YGAG, YGAU, UBODC. Excluded Inca Trail trips - Pre-purchased permits are required to secure the trek. Excluded trips are: GGBL, GGBNC, GGBPC, GGBTC, GGBWC, GGBZC, GGCLC, GGCRC, GGHC-O, GGKIC, GGKY, GGOA, GGSA, GGSAC, GGSEC, GGSFC, GGSQ, GGSTC, GGSUC, GGTA, GGTBC, GGXT, GGXTC, GGYP, GGYM, GGYBC, GGYQC, GGYA, GGYC, GGYDC, GGYE, GGYEC, GGYCC. Excluded Select Patagonia trips - Internal flights are pre-purchased to secure the trip: Excluded trips are: GPTV, GPTU, GGCB, GGSJ. Full payment is required at least 56 days prior to travel and 90 days prior to travel for Adventure Cruise departures. If booking and traveling with less than 56 days to go until departure, full payment is needed at the time of booking. If the customer wishes to cancel and rebook or to change dates or tours outside the promotional period, they will be required to pay the full deposit towards the new trip. The offer can be applied to new bookings only. Under no circumstances will the offer be applied to existing bookings. There will be no extensions to the booking, travel or payment periods. The offer applies to the tour price only and cannot be used in conjunction with any other offer or discount. Prices, itineraries and inclusions are subject to change without notice. The trip is subject to availability and confirmation by Intrepid Travel at time of booking.

×

$2,575

Get Our Price
Get Quote

From

Sat,

Sep 19, 2020

To

Sat,

Oct 03, 2020
Deals

Promotions For This Departure

Current Promotions

Call or submit a quote for award-winning value and service!

$1 Deposit on Trips

Mention Promo Code: PT6767

$1 Deposit on Trips

Promotion Details

We get it - travel's a big decision. To make it a little easier, Intrepid has lowered their deposits to just $1. Put $1 down now to save a spot on your dream trip before it sells out, then pay the rest later. Plus as always receive our AffordableTours.com 5% extra savings. But hurry, you only have until January 30 to book with a $1 Deposit. Not all dates or itineraries will qualify, please contact your travel consultant for applicable vacations.

Must Book By Thu, Jan 30, 2020

View Promotion Terms & Conditions ›

The offer of $1 deposits to secure an Intrepid Travel small group adventure applies to bookings made January 13 at 12:00am EST - January 30, 2020 at 11:59pm EST and is valid on trips departing February 15 December 31, 2020. The $1 deposit offer is ONLY available to customers booking in the following currencies: USD and CAD. The $1 deposit can be paid towards any Intrepid Travel small group adventure with the following exclusions: Polar trips - includes all itineraries in the Arctic and Antarctic, Tailor-Made Experiences, Inca trail and Gorilla permit trips, Expedition style trips, Adventure Cruises operated by Variety, selected Patagonia trips and the Okavango Delta Fly-In Safari (UUAO). Excluded Gorilla Treks: Pre-purchased permits are required to secure the trek to see the Gorillas. Excluded trips are: YXOG, YXOCC, UXODC, YXOEC, YXOIC, YXOGC, YXOFC, UBODC, YGSU, YGSGC, YGAR, YGAG, YGAU, UBODC. Excluded Inca Trail trips - Pre-purchased permits are required to secure the trek. Excluded trips are: GGBL, GGBNC, GGBPC, GGBTC, GGBWC, GGBZC, GGCLC, GGCRC, GGHC-O, GGKIC, GGKY, GGOA, GGSA, GGSAC, GGSEC, GGSFC, GGSQ, GGSTC, GGSUC, GGTA, GGTBC, GGXT, GGXTC, GGYP, GGYM, GGYBC, GGYQC, GGYA, GGYC, GGYDC, GGYE, GGYEC, GGYCC. Excluded Select Patagonia trips - Internal flights are pre-purchased to secure the trip: Excluded trips are: GPTV, GPTU, GGCB, GGSJ. Full payment is required at least 56 days prior to travel and 90 days prior to travel for Adventure Cruise departures. If booking and traveling with less than 56 days to go until departure, full payment is needed at the time of booking. If the customer wishes to cancel and rebook or to change dates or tours outside the promotional period, they will be required to pay the full deposit towards the new trip. The offer can be applied to new bookings only. Under no circumstances will the offer be applied to existing bookings. There will be no extensions to the booking, travel or payment periods. The offer applies to the tour price only and cannot be used in conjunction with any other offer or discount. Prices, itineraries and inclusions are subject to change without notice. The trip is subject to availability and confirmation by Intrepid Travel at time of booking.

×

$2,575

Get Our Price
Get Quote

From

Sat,

Sep 26, 2020

To

Sat,

Oct 10, 2020
Deals

Promotions For This Departure

Current Promotions

Call or submit a quote for award-winning value and service!

$1 Deposit on Trips

Mention Promo Code: PT6767

$1 Deposit on Trips

Promotion Details

We get it - travel's a big decision. To make it a little easier, Intrepid has lowered their deposits to just $1. Put $1 down now to save a spot on your dream trip before it sells out, then pay the rest later. Plus as always receive our AffordableTours.com 5% extra savings. But hurry, you only have until January 30 to book with a $1 Deposit. Not all dates or itineraries will qualify, please contact your travel consultant for applicable vacations.

Must Book By Thu, Jan 30, 2020

View Promotion Terms & Conditions ›

The offer of $1 deposits to secure an Intrepid Travel small group adventure applies to bookings made January 13 at 12:00am EST - January 30, 2020 at 11:59pm EST and is valid on trips departing February 15 December 31, 2020. The $1 deposit offer is ONLY available to customers booking in the following currencies: USD and CAD. The $1 deposit can be paid towards any Intrepid Travel small group adventure with the following exclusions: Polar trips - includes all itineraries in the Arctic and Antarctic, Tailor-Made Experiences, Inca trail and Gorilla permit trips, Expedition style trips, Adventure Cruises operated by Variety, selected Patagonia trips and the Okavango Delta Fly-In Safari (UUAO). Excluded Gorilla Treks: Pre-purchased permits are required to secure the trek to see the Gorillas. Excluded trips are: YXOG, YXOCC, UXODC, YXOEC, YXOIC, YXOGC, YXOFC, UBODC, YGSU, YGSGC, YGAR, YGAG, YGAU, UBODC. Excluded Inca Trail trips - Pre-purchased permits are required to secure the trek. Excluded trips are: GGBL, GGBNC, GGBPC, GGBTC, GGBWC, GGBZC, GGCLC, GGCRC, GGHC-O, GGKIC, GGKY, GGOA, GGSA, GGSAC, GGSEC, GGSFC, GGSQ, GGSTC, GGSUC, GGTA, GGTBC, GGXT, GGXTC, GGYP, GGYM, GGYBC, GGYQC, GGYA, GGYC, GGYDC, GGYE, GGYEC, GGYCC. Excluded Select Patagonia trips - Internal flights are pre-purchased to secure the trip: Excluded trips are: GPTV, GPTU, GGCB, GGSJ. Full payment is required at least 56 days prior to travel and 90 days prior to travel for Adventure Cruise departures. If booking and traveling with less than 56 days to go until departure, full payment is needed at the time of booking. If the customer wishes to cancel and rebook or to change dates or tours outside the promotional period, they will be required to pay the full deposit towards the new trip. The offer can be applied to new bookings only. Under no circumstances will the offer be applied to existing bookings. There will be no extensions to the booking, travel or payment periods. The offer applies to the tour price only and cannot be used in conjunction with any other offer or discount. Prices, itineraries and inclusions are subject to change without notice. The trip is subject to availability and confirmation by Intrepid Travel at time of booking.

×

$2,480

Get Our Price
Get Quote

From

Sat,

Oct 03, 2020

To

Sat,

Oct 17, 2020
Deals

Promotions For This Departure

Current Promotions

Call or submit a quote for award-winning value and service!

$1 Deposit on Trips

Mention Promo Code: PT6767

$1 Deposit on Trips

Promotion Details

We get it - travel's a big decision. To make it a little easier, Intrepid has lowered their deposits to just $1. Put $1 down now to save a spot on your dream trip before it sells out, then pay the rest later. Plus as always receive our AffordableTours.com 5% extra savings. But hurry, you only have until January 30 to book with a $1 Deposit. Not all dates or itineraries will qualify, please contact your travel consultant for applicable vacations.

Must Book By Thu, Jan 30, 2020

View Promotion Terms & Conditions ›

The offer of $1 deposits to secure an Intrepid Travel small group adventure applies to bookings made January 13 at 12:00am EST - January 30, 2020 at 11:59pm EST and is valid on trips departing February 15 December 31, 2020. The $1 deposit offer is ONLY available to customers booking in the following currencies: USD and CAD. The $1 deposit can be paid towards any Intrepid Travel small group adventure with the following exclusions: Polar trips - includes all itineraries in the Arctic and Antarctic, Tailor-Made Experiences, Inca trail and Gorilla permit trips, Expedition style trips, Adventure Cruises operated by Variety, selected Patagonia trips and the Okavango Delta Fly-In Safari (UUAO). Excluded Gorilla Treks: Pre-purchased permits are required to secure the trek to see the Gorillas. Excluded trips are: YXOG, YXOCC, UXODC, YXOEC, YXOIC, YXOGC, YXOFC, UBODC, YGSU, YGSGC, YGAR, YGAG, YGAU, UBODC. Excluded Inca Trail trips - Pre-purchased permits are required to secure the trek. Excluded trips are: GGBL, GGBNC, GGBPC, GGBTC, GGBWC, GGBZC, GGCLC, GGCRC, GGHC-O, GGKIC, GGKY, GGOA, GGSA, GGSAC, GGSEC, GGSFC, GGSQ, GGSTC, GGSUC, GGTA, GGTBC, GGXT, GGXTC, GGYP, GGYM, GGYBC, GGYQC, GGYA, GGYC, GGYDC, GGYE, GGYEC, GGYCC. Excluded Select Patagonia trips - Internal flights are pre-purchased to secure the trip: Excluded trips are: GPTV, GPTU, GGCB, GGSJ. Full payment is required at least 56 days prior to travel and 90 days prior to travel for Adventure Cruise departures. If booking and traveling with less than 56 days to go until departure, full payment is needed at the time of booking. If the customer wishes to cancel and rebook or to change dates or tours outside the promotional period, they will be required to pay the full deposit towards the new trip. The offer can be applied to new bookings only. Under no circumstances will the offer be applied to existing bookings. There will be no extensions to the booking, travel or payment periods. The offer applies to the tour price only and cannot be used in conjunction with any other offer or discount. Prices, itineraries and inclusions are subject to change without notice. The trip is subject to availability and confirmation by Intrepid Travel at time of booking.

×

$2,480

Get Our Price
Get Quote

From

Wed,

Oct 07, 2020

To

Wed,

Oct 21, 2020
Deals

Promotions For This Departure

Current Promotions

Call or submit a quote for award-winning value and service!

$1 Deposit on Trips

Mention Promo Code: PT6767

$1 Deposit on Trips

Promotion Details

We get it - travel's a big decision. To make it a little easier, Intrepid has lowered their deposits to just $1. Put $1 down now to save a spot on your dream trip before it sells out, then pay the rest later. Plus as always receive our AffordableTours.com 5% extra savings. But hurry, you only have until January 30 to book with a $1 Deposit. Not all dates or itineraries will qualify, please contact your travel consultant for applicable vacations.

Must Book By Thu, Jan 30, 2020

View Promotion Terms & Conditions ›

The offer of $1 deposits to secure an Intrepid Travel small group adventure applies to bookings made January 13 at 12:00am EST - January 30, 2020 at 11:59pm EST and is valid on trips departing February 15 December 31, 2020. The $1 deposit offer is ONLY available to customers booking in the following currencies: USD and CAD. The $1 deposit can be paid towards any Intrepid Travel small group adventure with the following exclusions: Polar trips - includes all itineraries in the Arctic and Antarctic, Tailor-Made Experiences, Inca trail and Gorilla permit trips, Expedition style trips, Adventure Cruises operated by Variety, selected Patagonia trips and the Okavango Delta Fly-In Safari (UUAO). Excluded Gorilla Treks: Pre-purchased permits are required to secure the trek to see the Gorillas. Excluded trips are: YXOG, YXOCC, UXODC, YXOEC, YXOIC, YXOGC, YXOFC, UBODC, YGSU, YGSGC, YGAR, YGAG, YGAU, UBODC. Excluded Inca Trail trips - Pre-purchased permits are required to secure the trek. Excluded trips are: GGBL, GGBNC, GGBPC, GGBTC, GGBWC, GGBZC, GGCLC, GGCRC, GGHC-O, GGKIC, GGKY, GGOA, GGSA, GGSAC, GGSEC, GGSFC, GGSQ, GGSTC, GGSUC, GGTA, GGTBC, GGXT, GGXTC, GGYP, GGYM, GGYBC, GGYQC, GGYA, GGYC, GGYDC, GGYE, GGYEC, GGYCC. Excluded Select Patagonia trips - Internal flights are pre-purchased to secure the trip: Excluded trips are: GPTV, GPTU, GGCB, GGSJ. Full payment is required at least 56 days prior to travel and 90 days prior to travel for Adventure Cruise departures. If booking and traveling with less than 56 days to go until departure, full payment is needed at the time of booking. If the customer wishes to cancel and rebook or to change dates or tours outside the promotional period, they will be required to pay the full deposit towards the new trip. The offer can be applied to new bookings only. Under no circumstances will the offer be applied to existing bookings. There will be no extensions to the booking, travel or payment periods. The offer applies to the tour price only and cannot be used in conjunction with any other offer or discount. Prices, itineraries and inclusions are subject to change without notice. The trip is subject to availability and confirmation by Intrepid Travel at time of booking.

×

$2,385

Get Our Price
Get Quote

From

Sat,

Oct 10, 2020

To

Sat,

Oct 24, 2020
Deals

Promotions For This Departure

Current Promotions

Call or submit a quote for award-winning value and service!

$1 Deposit on Trips

Mention Promo Code: PT6767

$1 Deposit on Trips

Promotion Details

We get it - travel's a big decision. To make it a little easier, Intrepid has lowered their deposits to just $1. Put $1 down now to save a spot on your dream trip before it sells out, then pay the rest later. Plus as always receive our AffordableTours.com 5% extra savings. But hurry, you only have until January 30 to book with a $1 Deposit. Not all dates or itineraries will qualify, please contact your travel consultant for applicable vacations.

Must Book By Thu, Jan 30, 2020

View Promotion Terms & Conditions ›

The offer of $1 deposits to secure an Intrepid Travel small group adventure applies to bookings made January 13 at 12:00am EST - January 30, 2020 at 11:59pm EST and is valid on trips departing February 15 December 31, 2020. The $1 deposit offer is ONLY available to customers booking in the following currencies: USD and CAD. The $1 deposit can be paid towards any Intrepid Travel small group adventure with the following exclusions: Polar trips - includes all itineraries in the Arctic and Antarctic, Tailor-Made Experiences, Inca trail and Gorilla permit trips, Expedition style trips, Adventure Cruises operated by Variety, selected Patagonia trips and the Okavango Delta Fly-In Safari (UUAO). Excluded Gorilla Treks: Pre-purchased permits are required to secure the trek to see the Gorillas. Excluded trips are: YXOG, YXOCC, UXODC, YXOEC, YXOIC, YXOGC, YXOFC, UBODC, YGSU, YGSGC, YGAR, YGAG, YGAU, UBODC. Excluded Inca Trail trips - Pre-purchased permits are required to secure the trek. Excluded trips are: GGBL, GGBNC, GGBPC, GGBTC, GGBWC, GGBZC, GGCLC, GGCRC, GGHC-O, GGKIC, GGKY, GGOA, GGSA, GGSAC, GGSEC, GGSFC, GGSQ, GGSTC, GGSUC, GGTA, GGTBC, GGXT, GGXTC, GGYP, GGYM, GGYBC, GGYQC, GGYA, GGYC, GGYDC, GGYE, GGYEC, GGYCC. Excluded Select Patagonia trips - Internal flights are pre-purchased to secure the trip: Excluded trips are: GPTV, GPTU, GGCB, GGSJ. Full payment is required at least 56 days prior to travel and 90 days prior to travel for Adventure Cruise departures. If booking and traveling with less than 56 days to go until departure, full payment is needed at the time of booking. If the customer wishes to cancel and rebook or to change dates or tours outside the promotional period, they will be required to pay the full deposit towards the new trip. The offer can be applied to new bookings only. Under no circumstances will the offer be applied to existing bookings. There will be no extensions to the booking, travel or payment periods. The offer applies to the tour price only and cannot be used in conjunction with any other offer or discount. Prices, itineraries and inclusions are subject to change without notice. The trip is subject to availability and confirmation by Intrepid Travel at time of booking.

×

$2,385

Get Our Price
Get Quote

From

Sat,

Apr 17, 2021

To

Sat,

May 01, 2021
Deals

Promotions For This Departure

Current Promotions

Call or submit a quote for award-winning value and service!

$1 Deposit on Trips

Mention Promo Code: PT6767

$1 Deposit on Trips

Promotion Details

We get it - travel's a big decision. To make it a little easier, Intrepid has lowered their deposits to just $1. Put $1 down now to save a spot on your dream trip before it sells out, then pay the rest later. Plus as always receive our AffordableTours.com 5% extra savings. But hurry, you only have until January 30 to book with a $1 Deposit. Not all dates or itineraries will qualify, please contact your travel consultant for applicable vacations.

Must Book By Thu, Jan 30, 2020

View Promotion Terms & Conditions ›

The offer of $1 deposits to secure an Intrepid Travel small group adventure applies to bookings made January 13 at 12:00am EST - January 30, 2020 at 11:59pm EST and is valid on trips departing February 15 December 31, 2020. The $1 deposit offer is ONLY available to customers booking in the following currencies: USD and CAD. The $1 deposit can be paid towards any Intrepid Travel small group adventure with the following exclusions: Polar trips - includes all itineraries in the Arctic and Antarctic, Tailor-Made Experiences, Inca trail and Gorilla permit trips, Expedition style trips, Adventure Cruises operated by Variety, selected Patagonia trips and the Okavango Delta Fly-In Safari (UUAO). Excluded Gorilla Treks: Pre-purchased permits are required to secure the trek to see the Gorillas. Excluded trips are: YXOG, YXOCC, UXODC, YXOEC, YXOIC, YXOGC, YXOFC, UBODC, YGSU, YGSGC, YGAR, YGAG, YGAU, UBODC. Excluded Inca Trail trips - Pre-purchased permits are required to secure the trek. Excluded trips are: GGBL, GGBNC, GGBPC, GGBTC, GGBWC, GGBZC, GGCLC, GGCRC, GGHC-O, GGKIC, GGKY, GGOA, GGSA, GGSAC, GGSEC, GGSFC, GGSQ, GGSTC, GGSUC, GGTA, GGTBC, GGXT, GGXTC, GGYP, GGYM, GGYBC, GGYQC, GGYA, GGYC, GGYDC, GGYE, GGYEC, GGYCC. Excluded Select Patagonia trips - Internal flights are pre-purchased to secure the trip: Excluded trips are: GPTV, GPTU, GGCB, GGSJ. Full payment is required at least 56 days prior to travel and 90 days prior to travel for Adventure Cruise departures. If booking and traveling with less than 56 days to go until departure, full payment is needed at the time of booking. If the customer wishes to cancel and rebook or to change dates or tours outside the promotional period, they will be required to pay the full deposit towards the new trip. The offer can be applied to new bookings only. Under no circumstances will the offer be applied to existing bookings. There will be no extensions to the booking, travel or payment periods. The offer applies to the tour price only and cannot be used in conjunction with any other offer or discount. Prices, itineraries and inclusions are subject to change without notice. The trip is subject to availability and confirmation by Intrepid Travel at time of booking.

×

$2,385

Get Our Price
Get Quote

From

Sat,

Apr 24, 2021

To

Sat,

May 08, 2021
Deals

Promotions For This Departure

Current Promotions

Call or submit a quote for award-winning value and service!

$1 Deposit on Trips

Mention Promo Code: PT6767

$1 Deposit on Trips

Promotion Details

We get it - travel's a big decision. To make it a little easier, Intrepid has lowered their deposits to just $1. Put $1 down now to save a spot on your dream trip before it sells out, then pay the rest later. Plus as always receive our AffordableTours.com 5% extra savings. But hurry, you only have until January 30 to book with a $1 Deposit. Not all dates or itineraries will qualify, please contact your travel consultant for applicable vacations.

Must Book By Thu, Jan 30, 2020

View Promotion Terms & Conditions ›

The offer of $1 deposits to secure an Intrepid Travel small group adventure applies to bookings made January 13 at 12:00am EST - January 30, 2020 at 11:59pm EST and is valid on trips departing February 15 December 31, 2020. The $1 deposit offer is ONLY available to customers booking in the following currencies: USD and CAD. The $1 deposit can be paid towards any Intrepid Travel small group adventure with the following exclusions: Polar trips - includes all itineraries in the Arctic and Antarctic, Tailor-Made Experiences, Inca trail and Gorilla permit trips, Expedition style trips, Adventure Cruises operated by Variety, selected Patagonia trips and the Okavango Delta Fly-In Safari (UUAO). Excluded Gorilla Treks: Pre-purchased permits are required to secure the trek to see the Gorillas. Excluded trips are: YXOG, YXOCC, UXODC, YXOEC, YXOIC, YXOGC, YXOFC, UBODC, YGSU, YGSGC, YGAR, YGAG, YGAU, UBODC. Excluded Inca Trail trips - Pre-purchased permits are required to secure the trek. Excluded trips are: GGBL, GGBNC, GGBPC, GGBTC, GGBWC, GGBZC, GGCLC, GGCRC, GGHC-O, GGKIC, GGKY, GGOA, GGSA, GGSAC, GGSEC, GGSFC, GGSQ, GGSTC, GGSUC, GGTA, GGTBC, GGXT, GGXTC, GGYP, GGYM, GGYBC, GGYQC, GGYA, GGYC, GGYDC, GGYE, GGYEC, GGYCC. Excluded Select Patagonia trips - Internal flights are pre-purchased to secure the trip: Excluded trips are: GPTV, GPTU, GGCB, GGSJ. Full payment is required at least 56 days prior to travel and 90 days prior to travel for Adventure Cruise departures. If booking and traveling with less than 56 days to go until departure, full payment is needed at the time of booking. If the customer wishes to cancel and rebook or to change dates or tours outside the promotional period, they will be required to pay the full deposit towards the new trip. The offer can be applied to new bookings only. Under no circumstances will the offer be applied to existing bookings. There will be no extensions to the booking, travel or payment periods. The offer applies to the tour price only and cannot be used in conjunction with any other offer or discount. Prices, itineraries and inclusions are subject to change without notice. The trip is subject to availability and confirmation by Intrepid Travel at time of booking.

×

$2,385

Get Our Price
Get Quote

From

Sat,

May 01, 2021

To

Sat,

May 15, 2021
Deals

Promotions For This Departure

Current Promotions

Call or submit a quote for award-winning value and service!

$1 Deposit on Trips

Mention Promo Code: PT6767

$1 Deposit on Trips

Promotion Details

We get it - travel's a big decision. To make it a little easier, Intrepid has lowered their deposits to just $1. Put $1 down now to save a spot on your dream trip before it sells out, then pay the rest later. Plus as always receive our AffordableTours.com 5% extra savings. But hurry, you only have until January 30 to book with a $1 Deposit. Not all dates or itineraries will qualify, please contact your travel consultant for applicable vacations.

Must Book By Thu, Jan 30, 2020

View Promotion Terms & Conditions ›

The offer of $1 deposits to secure an Intrepid Travel small group adventure applies to bookings made January 13 at 12:00am EST - January 30, 2020 at 11:59pm EST and is valid on trips departing February 15 December 31, 2020. The $1 deposit offer is ONLY available to customers booking in the following currencies: USD and CAD. The $1 deposit can be paid towards any Intrepid Travel small group adventure with the following exclusions: Polar trips - includes all itineraries in the Arctic and Antarctic, Tailor-Made Experiences, Inca trail and Gorilla permit trips, Expedition style trips, Adventure Cruises operated by Variety, selected Patagonia trips and the Okavango Delta Fly-In Safari (UUAO). Excluded Gorilla Treks: Pre-purchased permits are required to secure the trek to see the Gorillas. Excluded trips are: YXOG, YXOCC, UXODC, YXOEC, YXOIC, YXOGC, YXOFC, UBODC, YGSU, YGSGC, YGAR, YGAG, YGAU, UBODC. Excluded Inca Trail trips - Pre-purchased permits are required to secure the trek. Excluded trips are: GGBL, GGBNC, GGBPC, GGBTC, GGBWC, GGBZC, GGCLC, GGCRC, GGHC-O, GGKIC, GGKY, GGOA, GGSA, GGSAC, GGSEC, GGSFC, GGSQ, GGSTC, GGSUC, GGTA, GGTBC, GGXT, GGXTC, GGYP, GGYM, GGYBC, GGYQC, GGYA, GGYC, GGYDC, GGYE, GGYEC, GGYCC. Excluded Select Patagonia trips - Internal flights are pre-purchased to secure the trip: Excluded trips are: GPTV, GPTU, GGCB, GGSJ. Full payment is required at least 56 days prior to travel and 90 days prior to travel for Adventure Cruise departures. If booking and traveling with less than 56 days to go until departure, full payment is needed at the time of booking. If the customer wishes to cancel and rebook or to change dates or tours outside the promotional period, they will be required to pay the full deposit towards the new trip. The offer can be applied to new bookings only. Under no circumstances will the offer be applied to existing bookings. There will be no extensions to the booking, travel or payment periods. The offer applies to the tour price only and cannot be used in conjunction with any other offer or discount. Prices, itineraries and inclusions are subject to change without notice. The trip is subject to availability and confirmation by Intrepid Travel at time of booking.

×

$2,385

Get Our Price
Get Quote

From

Sat,

May 08, 2021

To

Sat,

May 22, 2021
Deals

Promotions For This Departure

Current Promotions

Call or submit a quote for award-winning value and service!

$1 Deposit on Trips

Mention Promo Code: PT6767

$1 Deposit on Trips

Promotion Details

We get it - travel's a big decision. To make it a little easier, Intrepid has lowered their deposits to just $1. Put $1 down now to save a spot on your dream trip before it sells out, then pay the rest later. Plus as always receive our AffordableTours.com 5% extra savings. But hurry, you only have until January 30 to book with a $1 Deposit. Not all dates or itineraries will qualify, please contact your travel consultant for applicable vacations.

Must Book By Thu, Jan 30, 2020

View Promotion Terms & Conditions ›

The offer of $1 deposits to secure an Intrepid Travel small group adventure applies to bookings made January 13 at 12:00am EST - January 30, 2020 at 11:59pm EST and is valid on trips departing February 15 December 31, 2020. The $1 deposit offer is ONLY available to customers booking in the following currencies: USD and CAD. The $1 deposit can be paid towards any Intrepid Travel small group adventure with the following exclusions: Polar trips - includes all itineraries in the Arctic and Antarctic, Tailor-Made Experiences, Inca trail and Gorilla permit trips, Expedition style trips, Adventure Cruises operated by Variety, selected Patagonia trips and the Okavango Delta Fly-In Safari (UUAO). Excluded Gorilla Treks: Pre-purchased permits are required to secure the trek to see the Gorillas. Excluded trips are: YXOG, YXOCC, UXODC, YXOEC, YXOIC, YXOGC, YXOFC, UBODC, YGSU, YGSGC, YGAR, YGAG, YGAU, UBODC. Excluded Inca Trail trips - Pre-purchased permits are required to secure the trek. Excluded trips are: GGBL, GGBNC, GGBPC, GGBTC, GGBWC, GGBZC, GGCLC, GGCRC, GGHC-O, GGKIC, GGKY, GGOA, GGSA, GGSAC, GGSEC, GGSFC, GGSQ, GGSTC, GGSUC, GGTA, GGTBC, GGXT, GGXTC, GGYP, GGYM, GGYBC, GGYQC, GGYA, GGYC, GGYDC, GGYE, GGYEC, GGYCC. Excluded Select Patagonia trips - Internal flights are pre-purchased to secure the trip: Excluded trips are: GPTV, GPTU, GGCB, GGSJ. Full payment is required at least 56 days prior to travel and 90 days prior to travel for Adventure Cruise departures. If booking and traveling with less than 56 days to go until departure, full payment is needed at the time of booking. If the customer wishes to cancel and rebook or to change dates or tours outside the promotional period, they will be required to pay the full deposit towards the new trip. The offer can be applied to new bookings only. Under no circumstances will the offer be applied to existing bookings. There will be no extensions to the booking, travel or payment periods. The offer applies to the tour price only and cannot be used in conjunction with any other offer or discount. Prices, itineraries and inclusions are subject to change without notice. The trip is subject to availability and confirmation by Intrepid Travel at time of booking.

×

$2,385

Get Our Price
Get Quote

From

Sat,

May 15, 2021

To

Sat,

May 29, 2021
Deals

Promotions For This Departure

Current Promotions

Call or submit a quote for award-winning value and service!

$1 Deposit on Trips

Mention Promo Code: PT6767

$1 Deposit on Trips

Promotion Details

We get it - travel's a big decision. To make it a little easier, Intrepid has lowered their deposits to just $1. Put $1 down now to save a spot on your dream trip before it sells out, then pay the rest later. Plus as always receive our AffordableTours.com 5% extra savings. But hurry, you only have until January 30 to book with a $1 Deposit. Not all dates or itineraries will qualify, please contact your travel consultant for applicable vacations.

Must Book By Thu, Jan 30, 2020

View Promotion Terms & Conditions ›

The offer of $1 deposits to secure an Intrepid Travel small group adventure applies to bookings made January 13 at 12:00am EST - January 30, 2020 at 11:59pm EST and is valid on trips departing February 15 December 31, 2020. The $1 deposit offer is ONLY available to customers booking in the following currencies: USD and CAD. The $1 deposit can be paid towards any Intrepid Travel small group adventure with the following exclusions: Polar trips - includes all itineraries in the Arctic and Antarctic, Tailor-Made Experiences, Inca trail and Gorilla permit trips, Expedition style trips, Adventure Cruises operated by Variety, selected Patagonia trips and the Okavango Delta Fly-In Safari (UUAO). Excluded Gorilla Treks: Pre-purchased permits are required to secure the trek to see the Gorillas. Excluded trips are: YXOG, YXOCC, UXODC, YXOEC, YXOIC, YXOGC, YXOFC, UBODC, YGSU, YGSGC, YGAR, YGAG, YGAU, UBODC. Excluded Inca Trail trips - Pre-purchased permits are required to secure the trek. Excluded trips are: GGBL, GGBNC, GGBPC, GGBTC, GGBWC, GGBZC, GGCLC, GGCRC, GGHC-O, GGKIC, GGKY, GGOA, GGSA, GGSAC, GGSEC, GGSFC, GGSQ, GGSTC, GGSUC, GGTA, GGTBC, GGXT, GGXTC, GGYP, GGYM, GGYBC, GGYQC, GGYA, GGYC, GGYDC, GGYE, GGYEC, GGYCC. Excluded Select Patagonia trips - Internal flights are pre-purchased to secure the trip: Excluded trips are: GPTV, GPTU, GGCB, GGSJ. Full payment is required at least 56 days prior to travel and 90 days prior to travel for Adventure Cruise departures. If booking and traveling with less than 56 days to go until departure, full payment is needed at the time of booking. If the customer wishes to cancel and rebook or to change dates or tours outside the promotional period, they will be required to pay the full deposit towards the new trip. The offer can be applied to new bookings only. Under no circumstances will the offer be applied to existing bookings. There will be no extensions to the booking, travel or payment periods. The offer applies to the tour price only and cannot be used in conjunction with any other offer or discount. Prices, itineraries and inclusions are subject to change without notice. The trip is subject to availability and confirmation by Intrepid Travel at time of booking.

×

$2,385

Get Our Price
Get Quote

From

Sat,

May 22, 2021

To

Sat,

Jun 05, 2021
Deals

Promotions For This Departure

Current Promotions

Call or submit a quote for award-winning value and service!

$1 Deposit on Trips

Mention Promo Code: PT6767

$1 Deposit on Trips

Promotion Details

We get it - travel's a big decision. To make it a little easier, Intrepid has lowered their deposits to just $1. Put $1 down now to save a spot on your dream trip before it sells out, then pay the rest later. Plus as always receive our AffordableTours.com 5% extra savings. But hurry, you only have until January 30 to book with a $1 Deposit. Not all dates or itineraries will qualify, please contact your travel consultant for applicable vacations.

Must Book By Thu, Jan 30, 2020

View Promotion Terms & Conditions ›

The offer of $1 deposits to secure an Intrepid Travel small group adventure applies to bookings made January 13 at 12:00am EST - January 30, 2020 at 11:59pm EST and is valid on trips departing February 15 December 31, 2020. The $1 deposit offer is ONLY available to customers booking in the following currencies: USD and CAD. The $1 deposit can be paid towards any Intrepid Travel small group adventure with the following exclusions: Polar trips - includes all itineraries in the Arctic and Antarctic, Tailor-Made Experiences, Inca trail and Gorilla permit trips, Expedition style trips, Adventure Cruises operated by Variety, selected Patagonia trips and the Okavango Delta Fly-In Safari (UUAO). Excluded Gorilla Treks: Pre-purchased permits are required to secure the trek to see the Gorillas. Excluded trips are: YXOG, YXOCC, UXODC, YXOEC, YXOIC, YXOGC, YXOFC, UBODC, YGSU, YGSGC, YGAR, YGAG, YGAU, UBODC. Excluded Inca Trail trips - Pre-purchased permits are required to secure the trek. Excluded trips are: GGBL, GGBNC, GGBPC, GGBTC, GGBWC, GGBZC, GGCLC, GGCRC, GGHC-O, GGKIC, GGKY, GGOA, GGSA, GGSAC, GGSEC, GGSFC, GGSQ, GGSTC, GGSUC, GGTA, GGTBC, GGXT, GGXTC, GGYP, GGYM, GGYBC, GGYQC, GGYA, GGYC, GGYDC, GGYE, GGYEC, GGYCC. Excluded Select Patagonia trips - Internal flights are pre-purchased to secure the trip: Excluded trips are: GPTV, GPTU, GGCB, GGSJ. Full payment is required at least 56 days prior to travel and 90 days prior to travel for Adventure Cruise departures. If booking and traveling with less than 56 days to go until departure, full payment is needed at the time of booking. If the customer wishes to cancel and rebook or to change dates or tours outside the promotional period, they will be required to pay the full deposit towards the new trip. The offer can be applied to new bookings only. Under no circumstances will the offer be applied to existing bookings. There will be no extensions to the booking, travel or payment periods. The offer applies to the tour price only and cannot be used in conjunction with any other offer or discount. Prices, itineraries and inclusions are subject to change without notice. The trip is subject to availability and confirmation by Intrepid Travel at time of booking.

×

$2,385

Get Our Price
Get Quote

From

Wed,

May 26, 2021

To

Wed,

Jun 09, 2021
Deals

Promotions For This Departure

Current Promotions

Call or submit a quote for award-winning value and service!

$1 Deposit on Trips

Mention Promo Code: PT6767

$1 Deposit on Trips

Promotion Details

We get it - travel's a big decision. To make it a little easier, Intrepid has lowered their deposits to just $1. Put $1 down now to save a spot on your dream trip before it sells out, then pay the rest later. Plus as always receive our AffordableTours.com 5% extra savings. But hurry, you only have until January 30 to book with a $1 Deposit. Not all dates or itineraries will qualify, please contact your travel consultant for applicable vacations.

Must Book By Thu, Jan 30, 2020

View Promotion Terms & Conditions ›

The offer of $1 deposits to secure an Intrepid Travel small group adventure applies to bookings made January 13 at 12:00am EST - January 30, 2020 at 11:59pm EST and is valid on trips departing February 15 December 31, 2020. The $1 deposit offer is ONLY available to customers booking in the following currencies: USD and CAD. The $1 deposit can be paid towards any Intrepid Travel small group adventure with the following exclusions: Polar trips - includes all itineraries in the Arctic and Antarctic, Tailor-Made Experiences, Inca trail and Gorilla permit trips, Expedition style trips, Adventure Cruises operated by Variety, selected Patagonia trips and the Okavango Delta Fly-In Safari (UUAO). Excluded Gorilla Treks: Pre-purchased permits are required to secure the trek to see the Gorillas. Excluded trips are: YXOG, YXOCC, UXODC, YXOEC, YXOIC, YXOGC, YXOFC, UBODC, YGSU, YGSGC, YGAR, YGAG, YGAU, UBODC. Excluded Inca Trail trips - Pre-purchased permits are required to secure the trek. Excluded trips are: GGBL, GGBNC, GGBPC, GGBTC, GGBWC, GGBZC, GGCLC, GGCRC, GGHC-O, GGKIC, GGKY, GGOA, GGSA, GGSAC, GGSEC, GGSFC, GGSQ, GGSTC, GGSUC, GGTA, GGTBC, GGXT, GGXTC, GGYP, GGYM, GGYBC, GGYQC, GGYA, GGYC, GGYDC, GGYE, GGYEC, GGYCC. Excluded Select Patagonia trips - Internal flights are pre-purchased to secure the trip: Excluded trips are: GPTV, GPTU, GGCB, GGSJ. Full payment is required at least 56 days prior to travel and 90 days prior to travel for Adventure Cruise departures. If booking and traveling with less than 56 days to go until departure, full payment is needed at the time of booking. If the customer wishes to cancel and rebook or to change dates or tours outside the promotional period, they will be required to pay the full deposit towards the new trip. The offer can be applied to new bookings only. Under no circumstances will the offer be applied to existing bookings. There will be no extensions to the booking, travel or payment periods. The offer applies to the tour price only and cannot be used in conjunction with any other offer or discount. Prices, itineraries and inclusions are subject to change without notice. The trip is subject to availability and confirmation by Intrepid Travel at time of booking.

×

$2,385

Get Our Price
Get Quote

From

Sat,

May 29, 2021

To

Sat,

Jun 12, 2021
Deals

Promotions For This Departure

Current Promotions

Call or submit a quote for award-winning value and service!

$1 Deposit on Trips

Mention Promo Code: PT6767

$1 Deposit on Trips

Promotion Details

We get it - travel's a big decision. To make it a little easier, Intrepid has lowered their deposits to just $1. Put $1 down now to save a spot on your dream trip before it sells out, then pay the rest later. Plus as always receive our AffordableTours.com 5% extra savings. But hurry, you only have until January 30 to book with a $1 Deposit. Not all dates or itineraries will qualify, please contact your travel consultant for applicable vacations.

Must Book By Thu, Jan 30, 2020

View Promotion Terms & Conditions ›

The offer of $1 deposits to secure an Intrepid Travel small group adventure applies to bookings made January 13 at 12:00am EST - January 30, 2020 at 11:59pm EST and is valid on trips departing February 15 December 31, 2020. The $1 deposit offer is ONLY available to customers booking in the following currencies: USD and CAD. The $1 deposit can be paid towards any Intrepid Travel small group adventure with the following exclusions: Polar trips - includes all itineraries in the Arctic and Antarctic, Tailor-Made Experiences, Inca trail and Gorilla permit trips, Expedition style trips, Adventure Cruises operated by Variety, selected Patagonia trips and the Okavango Delta Fly-In Safari (UUAO). Excluded Gorilla Treks: Pre-purchased permits are required to secure the trek to see the Gorillas. Excluded trips are: YXOG, YXOCC, UXODC, YXOEC, YXOIC, YXOGC, YXOFC, UBODC, YGSU, YGSGC, YGAR, YGAG, YGAU, UBODC. Excluded Inca Trail trips - Pre-purchased permits are required to secure the trek. Excluded trips are: GGBL, GGBNC, GGBPC, GGBTC, GGBWC, GGBZC, GGCLC, GGCRC, GGHC-O, GGKIC, GGKY, GGOA, GGSA, GGSAC, GGSEC, GGSFC, GGSQ, GGSTC, GGSUC, GGTA, GGTBC, GGXT, GGXTC, GGYP, GGYM, GGYBC, GGYQC, GGYA, GGYC, GGYDC, GGYE, GGYEC, GGYCC. Excluded Select Patagonia trips - Internal flights are pre-purchased to secure the trip: Excluded trips are: GPTV, GPTU, GGCB, GGSJ. Full payment is required at least 56 days prior to travel and 90 days prior to travel for Adventure Cruise departures. If booking and traveling with less than 56 days to go until departure, full payment is needed at the time of booking. If the customer wishes to cancel and rebook or to change dates or tours outside the promotional period, they will be required to pay the full deposit towards the new trip. The offer can be applied to new bookings only. Under no circumstances will the offer be applied to existing bookings. There will be no extensions to the booking, travel or payment periods. The offer applies to the tour price only and cannot be used in conjunction with any other offer or discount. Prices, itineraries and inclusions are subject to change without notice. The trip is subject to availability and confirmation by Intrepid Travel at time of booking.

×

$2,385

Get Our Price
Get Quote

From

Wed,

Jun 02, 2021

To

Wed,

Jun 16, 2021
Deals

Promotions For This Departure

Current Promotions

Call or submit a quote for award-winning value and service!

$1 Deposit on Trips

Mention Promo Code: PT6767

$1 Deposit on Trips

Promotion Details

We get it - travel's a big decision. To make it a little easier, Intrepid has lowered their deposits to just $1. Put $1 down now to save a spot on your dream trip before it sells out, then pay the rest later. Plus as always receive our AffordableTours.com 5% extra savings. But hurry, you only have until January 30 to book with a $1 Deposit. Not all dates or itineraries will qualify, please contact your travel consultant for applicable vacations.

Must Book By Thu, Jan 30, 2020

View Promotion Terms & Conditions ›

The offer of $1 deposits to secure an Intrepid Travel small group adventure applies to bookings made January 13 at 12:00am EST - January 30, 2020 at 11:59pm EST and is valid on trips departing February 15 December 31, 2020. The $1 deposit offer is ONLY available to customers booking in the following currencies: USD and CAD. The $1 deposit can be paid towards any Intrepid Travel small group adventure with the following exclusions: Polar trips - includes all itineraries in the Arctic and Antarctic, Tailor-Made Experiences, Inca trail and Gorilla permit trips, Expedition style trips, Adventure Cruises operated by Variety, selected Patagonia trips and the Okavango Delta Fly-In Safari (UUAO). Excluded Gorilla Treks: Pre-purchased permits are required to secure the trek to see the Gorillas. Excluded trips are: YXOG, YXOCC, UXODC, YXOEC, YXOIC, YXOGC, YXOFC, UBODC, YGSU, YGSGC, YGAR, YGAG, YGAU, UBODC. Excluded Inca Trail trips - Pre-purchased permits are required to secure the trek. Excluded trips are: GGBL, GGBNC, GGBPC, GGBTC, GGBWC, GGBZC, GGCLC, GGCRC, GGHC-O, GGKIC, GGKY, GGOA, GGSA, GGSAC, GGSEC, GGSFC, GGSQ, GGSTC, GGSUC, GGTA, GGTBC, GGXT, GGXTC, GGYP, GGYM, GGYBC, GGYQC, GGYA, GGYC, GGYDC, GGYE, GGYEC, GGYCC. Excluded Select Patagonia trips - Internal flights are pre-purchased to secure the trip: Excluded trips are: GPTV, GPTU, GGCB, GGSJ. Full payment is required at least 56 days prior to travel and 90 days prior to travel for Adventure Cruise departures. If booking and traveling with less than 56 days to go until departure, full payment is needed at the time of booking. If the customer wishes to cancel and rebook or to change dates or tours outside the promotional period, they will be required to pay the full deposit towards the new trip. The offer can be applied to new bookings only. Under no circumstances will the offer be applied to existing bookings. There will be no extensions to the booking, travel or payment periods. The offer applies to the tour price only and cannot be used in conjunction with any other offer or discount. Prices, itineraries and inclusions are subject to change without notice. The trip is subject to availability and confirmation by Intrepid Travel at time of booking.

×

$2,385

Get Our Price
Get Quote

From

Sat,

Jun 05, 2021

To

Sat,

Jun 19, 2021
Deals

Promotions For This Departure

Current Promotions

Call or submit a quote for award-winning value and service!

$1 Deposit on Trips

Mention Promo Code: PT6767

$1 Deposit on Trips

Promotion Details

We get it - travel's a big decision. To make it a little easier, Intrepid has lowered their deposits to just $1. Put $1 down now to save a spot on your dream trip before it sells out, then pay the rest later. Plus as always receive our AffordableTours.com 5% extra savings. But hurry, you only have until January 30 to book with a $1 Deposit. Not all dates or itineraries will qualify, please contact your travel consultant for applicable vacations.

Must Book By Thu, Jan 30, 2020

View Promotion Terms & Conditions ›

The offer of $1 deposits to secure an Intrepid Travel small group adventure applies to bookings made January 13 at 12:00am EST - January 30, 2020 at 11:59pm EST and is valid on trips departing February 15 December 31, 2020. The $1 deposit offer is ONLY available to customers booking in the following currencies: USD and CAD. The $1 deposit can be paid towards any Intrepid Travel small group adventure with the following exclusions: Polar trips - includes all itineraries in the Arctic and Antarctic, Tailor-Made Experiences, Inca trail and Gorilla permit trips, Expedition style trips, Adventure Cruises operated by Variety, selected Patagonia trips and the Okavango Delta Fly-In Safari (UUAO). Excluded Gorilla Treks: Pre-purchased permits are required to secure the trek to see the Gorillas. Excluded trips are: YXOG, YXOCC, UXODC, YXOEC, YXOIC, YXOGC, YXOFC, UBODC, YGSU, YGSGC, YGAR, YGAG, YGAU, UBODC. Excluded Inca Trail trips - Pre-purchased permits are required to secure the trek. Excluded trips are: GGBL, GGBNC, GGBPC, GGBTC, GGBWC, GGBZC, GGCLC, GGCRC, GGHC-O, GGKIC, GGKY, GGOA, GGSA, GGSAC, GGSEC, GGSFC, GGSQ, GGSTC, GGSUC, GGTA, GGTBC, GGXT, GGXTC, GGYP, GGYM, GGYBC, GGYQC, GGYA, GGYC, GGYDC, GGYE, GGYEC, GGYCC. Excluded Select Patagonia trips - Internal flights are pre-purchased to secure the trip: Excluded trips are: GPTV, GPTU, GGCB, GGSJ. Full payment is required at least 56 days prior to travel and 90 days prior to travel for Adventure Cruise departures. If booking and traveling with less than 56 days to go until departure, full payment is needed at the time of booking. If the customer wishes to cancel and rebook or to change dates or tours outside the promotional period, they will be required to pay the full deposit towards the new trip. The offer can be applied to new bookings only. Under no circumstances will the offer be applied to existing bookings. There will be no extensions to the booking, travel or payment periods. The offer applies to the tour price only and cannot be used in conjunction with any other offer or discount. Prices, itineraries and inclusions are subject to change without notice. The trip is subject to availability and confirmation by Intrepid Travel at time of booking.

×

$2,385

Get Our Price
Get Quote

From

Wed,

Jun 09, 2021

To

Wed,

Jun 23, 2021
Deals

Promotions For This Departure

Current Promotions

Call or submit a quote for award-winning value and service!

$1 Deposit on Trips

Mention Promo Code: PT6767

$1 Deposit on Trips

Promotion Details

We get it - travel's a big decision. To make it a little easier, Intrepid has lowered their deposits to just $1. Put $1 down now to save a spot on your dream trip before it sells out, then pay the rest later. Plus as always receive our AffordableTours.com 5% extra savings. But hurry, you only have until January 30 to book with a $1 Deposit. Not all dates or itineraries will qualify, please contact your travel consultant for applicable vacations.

Must Book By Thu, Jan 30, 2020

View Promotion Terms & Conditions ›

The offer of $1 deposits to secure an Intrepid Travel small group adventure applies to bookings made January 13 at 12:00am EST - January 30, 2020 at 11:59pm EST and is valid on trips departing February 15 December 31, 2020. The $1 deposit offer is ONLY available to customers booking in the following currencies: USD and CAD. The $1 deposit can be paid towards any Intrepid Travel small group adventure with the following exclusions: Polar trips - includes all itineraries in the Arctic and Antarctic, Tailor-Made Experiences, Inca trail and Gorilla permit trips, Expedition style trips, Adventure Cruises operated by Variety, selected Patagonia trips and the Okavango Delta Fly-In Safari (UUAO). Excluded Gorilla Treks: Pre-purchased permits are required to secure the trek to see the Gorillas. Excluded trips are: YXOG, YXOCC, UXODC, YXOEC, YXOIC, YXOGC, YXOFC, UBODC, YGSU, YGSGC, YGAR, YGAG, YGAU, UBODC. Excluded Inca Trail trips - Pre-purchased permits are required to secure the trek. Excluded trips are: GGBL, GGBNC, GGBPC, GGBTC, GGBWC, GGBZC, GGCLC, GGCRC, GGHC-O, GGKIC, GGKY, GGOA, GGSA, GGSAC, GGSEC, GGSFC, GGSQ, GGSTC, GGSUC, GGTA, GGTBC, GGXT, GGXTC, GGYP, GGYM, GGYBC, GGYQC, GGYA, GGYC, GGYDC, GGYE, GGYEC, GGYCC. Excluded Select Patagonia trips - Internal flights are pre-purchased to secure the trip: Excluded trips are: GPTV, GPTU, GGCB, GGSJ. Full payment is required at least 56 days prior to travel and 90 days prior to travel for Adventure Cruise departures. If booking and traveling with less than 56 days to go until departure, full payment is needed at the time of booking. If the customer wishes to cancel and rebook or to change dates or tours outside the promotional period, they will be required to pay the full deposit towards the new trip. The offer can be applied to new bookings only. Under no circumstances will the offer be applied to existing bookings. There will be no extensions to the booking, travel or payment periods. The offer applies to the tour price only and cannot be used in conjunction with any other offer or discount. Prices, itineraries and inclusions are subject to change without notice. The trip is subject to availability and confirmation by Intrepid Travel at time of booking.

×

$2,385

Get Our Price
Get Quote

From

Sat,

Jun 19, 2021

To

Sat,

Jul 03, 2021
Deals

Promotions For This Departure

Current Promotions

Call or submit a quote for award-winning value and service!

$1 Deposit on Trips

Mention Promo Code: PT6767

$1 Deposit on Trips

Promotion Details

We get it - travel's a big decision. To make it a little easier, Intrepid has lowered their deposits to just $1. Put $1 down now to save a spot on your dream trip before it sells out, then pay the rest later. Plus as always receive our AffordableTours.com 5% extra savings. But hurry, you only have until January 30 to book with a $1 Deposit. Not all dates or itineraries will qualify, please contact your travel consultant for applicable vacations.

Must Book By Thu, Jan 30, 2020

View Promotion Terms & Conditions ›

The offer of $1 deposits to secure an Intrepid Travel small group adventure applies to bookings made January 13 at 12:00am EST - January 30, 2020 at 11:59pm EST and is valid on trips departing February 15 December 31, 2020. The $1 deposit offer is ONLY available to customers booking in the following currencies: USD and CAD. The $1 deposit can be paid towards any Intrepid Travel small group adventure with the following exclusions: Polar trips - includes all itineraries in the Arctic and Antarctic, Tailor-Made Experiences, Inca trail and Gorilla permit trips, Expedition style trips, Adventure Cruises operated by Variety, selected Patagonia trips and the Okavango Delta Fly-In Safari (UUAO). Excluded Gorilla Treks: Pre-purchased permits are required to secure the trek to see the Gorillas. Excluded trips are: YXOG, YXOCC, UXODC, YXOEC, YXOIC, YXOGC, YXOFC, UBODC, YGSU, YGSGC, YGAR, YGAG, YGAU, UBODC. Excluded Inca Trail trips - Pre-purchased permits are required to secure the trek. Excluded trips are: GGBL, GGBNC, GGBPC, GGBTC, GGBWC, GGBZC, GGCLC, GGCRC, GGHC-O, GGKIC, GGKY, GGOA, GGSA, GGSAC, GGSEC, GGSFC, GGSQ, GGSTC, GGSUC, GGTA, GGTBC, GGXT, GGXTC, GGYP, GGYM, GGYBC, GGYQC, GGYA, GGYC, GGYDC, GGYE, GGYEC, GGYCC. Excluded Select Patagonia trips - Internal flights are pre-purchased to secure the trip: Excluded trips are: GPTV, GPTU, GGCB, GGSJ. Full payment is required at least 56 days prior to travel and 90 days prior to travel for Adventure Cruise departures. If booking and traveling with less than 56 days to go until departure, full payment is needed at the time of booking. If the customer wishes to cancel and rebook or to change dates or tours outside the promotional period, they will be required to pay the full deposit towards the new trip. The offer can be applied to new bookings only. Under no circumstances will the offer be applied to existing bookings. There will be no extensions to the booking, travel or payment periods. The offer applies to the tour price only and cannot be used in conjunction with any other offer or discount. Prices, itineraries and inclusions are subject to change without notice. The trip is subject to availability and confirmation by Intrepid Travel at time of booking.

×

$2,385

Get Our Price
Get Quote

From

Wed,

Jun 30, 2021

To

Wed,

Jul 14, 2021
Deals

Promotions For This Departure

Current Promotions

Call or submit a quote for award-winning value and service!

$1 Deposit on Trips

Mention Promo Code: PT6767

$1 Deposit on Trips

Promotion Details

We get it - travel's a big decision. To make it a little easier, Intrepid has lowered their deposits to just $1. Put $1 down now to save a spot on your dream trip before it sells out, then pay the rest later. Plus as always receive our AffordableTours.com 5% extra savings. But hurry, you only have until January 30 to book with a $1 Deposit. Not all dates or itineraries will qualify, please contact your travel consultant for applicable vacations.

Must Book By Thu, Jan 30, 2020

View Promotion Terms & Conditions ›

The offer of $1 deposits to secure an Intrepid Travel small group adventure applies to bookings made January 13 at 12:00am EST - January 30, 2020 at 11:59pm EST and is valid on trips departing February 15 December 31, 2020. The $1 deposit offer is ONLY available to customers booking in the following currencies: USD and CAD. The $1 deposit can be paid towards any Intrepid Travel small group adventure with the following exclusions: Polar trips - includes all itineraries in the Arctic and Antarctic, Tailor-Made Experiences, Inca trail and Gorilla permit trips, Expedition style trips, Adventure Cruises operated by Variety, selected Patagonia trips and the Okavango Delta Fly-In Safari (UUAO). Excluded Gorilla Treks: Pre-purchased permits are required to secure the trek to see the Gorillas. Excluded trips are: YXOG, YXOCC, UXODC, YXOEC, YXOIC, YXOGC, YXOFC, UBODC, YGSU, YGSGC, YGAR, YGAG, YGAU, UBODC. Excluded Inca Trail trips - Pre-purchased permits are required to secure the trek. Excluded trips are: GGBL, GGBNC, GGBPC, GGBTC, GGBWC, GGBZC, GGCLC, GGCRC, GGHC-O, GGKIC, GGKY, GGOA, GGSA, GGSAC, GGSEC, GGSFC, GGSQ, GGSTC, GGSUC, GGTA, GGTBC, GGXT, GGXTC, GGYP, GGYM, GGYBC, GGYQC, GGYA, GGYC, GGYDC, GGYE, GGYEC, GGYCC. Excluded Select Patagonia trips - Internal flights are pre-purchased to secure the trip: Excluded trips are: GPTV, GPTU, GGCB, GGSJ. Full payment is required at least 56 days prior to travel and 90 days prior to travel for Adventure Cruise departures. If booking and traveling with less than 56 days to go until departure, full payment is needed at the time of booking. If the customer wishes to cancel and rebook or to change dates or tours outside the promotional period, they will be required to pay the full deposit towards the new trip. The offer can be applied to new bookings only. Under no circumstances will the offer be applied to existing bookings. There will be no extensions to the booking, travel or payment periods. The offer applies to the tour price only and cannot be used in conjunction with any other offer or discount. Prices, itineraries and inclusions are subject to change without notice. The trip is subject to availability and confirmation by Intrepid Travel at time of booking.

×

$2,385

Get Our Price
Get Quote

From

Sat,

Jul 03, 2021

To

Sat,

Jul 17, 2021
Deals

Promotions For This Departure

Current Promotions

Call or submit a quote for award-winning value and service!

$1 Deposit on Trips

Mention Promo Code: PT6767

$1 Deposit on Trips

Promotion Details

We get it - travel's a big decision. To make it a little easier, Intrepid has lowered their deposits to just $1. Put $1 down now to save a spot on your dream trip before it sells out, then pay the rest later. Plus as always receive our AffordableTours.com 5% extra savings. But hurry, you only have until January 30 to book with a $1 Deposit. Not all dates or itineraries will qualify, please contact your travel consultant for applicable vacations.

Must Book By Thu, Jan 30, 2020

View Promotion Terms & Conditions ›

The offer of $1 deposits to secure an Intrepid Travel small group adventure applies to bookings made January 13 at 12:00am EST - January 30, 2020 at 11:59pm EST and is valid on trips departing February 15 December 31, 2020. The $1 deposit offer is ONLY available to customers booking in the following currencies: USD and CAD. The $1 deposit can be paid towards any Intrepid Travel small group adventure with the following exclusions: Polar trips - includes all itineraries in the Arctic and Antarctic, Tailor-Made Experiences, Inca trail and Gorilla permit trips, Expedition style trips, Adventure Cruises operated by Variety, selected Patagonia trips and the Okavango Delta Fly-In Safari (UUAO). Excluded Gorilla Treks: Pre-purchased permits are required to secure the trek to see the Gorillas. Excluded trips are: YXOG, YXOCC, UXODC, YXOEC, YXOIC, YXOGC, YXOFC, UBODC, YGSU, YGSGC, YGAR, YGAG, YGAU, UBODC. Excluded Inca Trail trips - Pre-purchased permits are required to secure the trek. Excluded trips are: GGBL, GGBNC, GGBPC, GGBTC, GGBWC, GGBZC, GGCLC, GGCRC, GGHC-O, GGKIC, GGKY, GGOA, GGSA, GGSAC, GGSEC, GGSFC, GGSQ, GGSTC, GGSUC, GGTA, GGTBC, GGXT, GGXTC, GGYP, GGYM, GGYBC, GGYQC, GGYA, GGYC, GGYDC, GGYE, GGYEC, GGYCC. Excluded Select Patagonia trips - Internal flights are pre-purchased to secure the trip: Excluded trips are: GPTV, GPTU, GGCB, GGSJ. Full payment is required at least 56 days prior to travel and 90 days prior to travel for Adventure Cruise departures. If booking and traveling with less than 56 days to go until departure, full payment is needed at the time of booking. If the customer wishes to cancel and rebook or to change dates or tours outside the promotional period, they will be required to pay the full deposit towards the new trip. The offer can be applied to new bookings only. Under no circumstances will the offer be applied to existing bookings. There will be no extensions to the booking, travel or payment periods. The offer applies to the tour price only and cannot be used in conjunction with any other offer or discount. Prices, itineraries and inclusions are subject to change without notice. The trip is subject to availability and confirmation by Intrepid Travel at time of booking.

×

$2,385

Get Our Price
Get Quote

From

Sat,

Jul 10, 2021

To

Sat,

Jul 24, 2021
Deals

Promotions For This Departure

Current Promotions

Call or submit a quote for award-winning value and service!

$1 Deposit on Trips

Mention Promo Code: PT6767

$1 Deposit on Trips

Promotion Details

We get it - travel's a big decision. To make it a little easier, Intrepid has lowered their deposits to just $1. Put $1 down now to save a spot on your dream trip before it sells out, then pay the rest later. Plus as always receive our AffordableTours.com 5% extra savings. But hurry, you only have until January 30 to book with a $1 Deposit. Not all dates or itineraries will qualify, please contact your travel consultant for applicable vacations.

Must Book By Thu, Jan 30, 2020

View Promotion Terms & Conditions ›

The offer of $1 deposits to secure an Intrepid Travel small group adventure applies to bookings made January 13 at 12:00am EST - January 30, 2020 at 11:59pm EST and is valid on trips departing February 15 December 31, 2020. The $1 deposit offer is ONLY available to customers booking in the following currencies: USD and CAD. The $1 deposit can be paid towards any Intrepid Travel small group adventure with the following exclusions: Polar trips - includes all itineraries in the Arctic and Antarctic, Tailor-Made Experiences, Inca trail and Gorilla permit trips, Expedition style trips, Adventure Cruises operated by Variety, selected Patagonia trips and the Okavango Delta Fly-In Safari (UUAO). Excluded Gorilla Treks: Pre-purchased permits are required to secure the trek to see the Gorillas. Excluded trips are: YXOG, YXOCC, UXODC, YXOEC, YXOIC, YXOGC, YXOFC, UBODC, YGSU, YGSGC, YGAR, YGAG, YGAU, UBODC. Excluded Inca Trail trips - Pre-purchased permits are required to secure the trek. Excluded trips are: GGBL, GGBNC, GGBPC, GGBTC, GGBWC, GGBZC, GGCLC, GGCRC, GGHC-O, GGKIC, GGKY, GGOA, GGSA, GGSAC, GGSEC, GGSFC, GGSQ, GGSTC, GGSUC, GGTA, GGTBC, GGXT, GGXTC, GGYP, GGYM, GGYBC, GGYQC, GGYA, GGYC, GGYDC, GGYE, GGYEC, GGYCC. Excluded Select Patagonia trips - Internal flights are pre-purchased to secure the trip: Excluded trips are: GPTV, GPTU, GGCB, GGSJ. Full payment is required at least 56 days prior to travel and 90 days prior to travel for Adventure Cruise departures. If booking and traveling with less than 56 days to go until departure, full payment is needed at the time of booking. If the customer wishes to cancel and rebook or to change dates or tours outside the promotional period, they will be required to pay the full deposit towards the new trip. The offer can be applied to new bookings only. Under no circumstances will the offer be applied to existing bookings. There will be no extensions to the booking, travel or payment periods. The offer applies to the tour price only and cannot be used in conjunction with any other offer or discount. Prices, itineraries and inclusions are subject to change without notice. The trip is subject to availability and confirmation by Intrepid Travel at time of booking.

×

$2,385

Get Our Price
Get Quote

From

Sat,

Jul 17, 2021

To

Sat,

Jul 31, 2021
Deals

Promotions For This Departure

Current Promotions

Call or submit a quote for award-winning value and service!

$1 Deposit on Trips

Mention Promo Code: PT6767

$1 Deposit on Trips

Promotion Details

We get it - travel's a big decision. To make it a little easier, Intrepid has lowered their deposits to just $1. Put $1 down now to save a spot on your dream trip before it sells out, then pay the rest later. Plus as always receive our AffordableTours.com 5% extra savings. But hurry, you only have until January 30 to book with a $1 Deposit. Not all dates or itineraries will qualify, please contact your travel consultant for applicable vacations.

Must Book By Thu, Jan 30, 2020

View Promotion Terms & Conditions ›

The offer of $1 deposits to secure an Intrepid Travel small group adventure applies to bookings made January 13 at 12:00am EST - January 30, 2020 at 11:59pm EST and is valid on trips departing February 15 December 31, 2020. The $1 deposit offer is ONLY available to customers booking in the following currencies: USD and CAD. The $1 deposit can be paid towards any Intrepid Travel small group adventure with the following exclusions: Polar trips - includes all itineraries in the Arctic and Antarctic, Tailor-Made Experiences, Inca trail and Gorilla permit trips, Expedition style trips, Adventure Cruises operated by Variety, selected Patagonia trips and the Okavango Delta Fly-In Safari (UUAO). Excluded Gorilla Treks: Pre-purchased permits are required to secure the trek to see the Gorillas. Excluded trips are: YXOG, YXOCC, UXODC, YXOEC, YXOIC, YXOGC, YXOFC, UBODC, YGSU, YGSGC, YGAR, YGAG, YGAU, UBODC. Excluded Inca Trail trips - Pre-purchased permits are required to secure the trek. Excluded trips are: GGBL, GGBNC, GGBPC, GGBTC, GGBWC, GGBZC, GGCLC, GGCRC, GGHC-O, GGKIC, GGKY, GGOA, GGSA, GGSAC, GGSEC, GGSFC, GGSQ, GGSTC, GGSUC, GGTA, GGTBC, GGXT, GGXTC, GGYP, GGYM, GGYBC, GGYQC, GGYA, GGYC, GGYDC, GGYE, GGYEC, GGYCC. Excluded Select Patagonia trips - Internal flights are pre-purchased to secure the trip: Excluded trips are: GPTV, GPTU, GGCB, GGSJ. Full payment is required at least 56 days prior to travel and 90 days prior to travel for Adventure Cruise departures. If booking and traveling with less than 56 days to go until departure, full payment is needed at the time of booking. If the customer wishes to cancel and rebook or to change dates or tours outside the promotional period, they will be required to pay the full deposit towards the new trip. The offer can be applied to new bookings only. Under no circumstances will the offer be applied to existing bookings. There will be no extensions to the booking, travel or payment periods. The offer applies to the tour price only and cannot be used in conjunction with any other offer or discount. Prices, itineraries and inclusions are subject to change without notice. The trip is subject to availability and confirmation by Intrepid Travel at time of booking.

×

$2,385

Get Our Price
Get Quote

From

Sat,

Jul 24, 2021

To

Sat,

Aug 07, 2021
Deals

Promotions For This Departure

Current Promotions

Call or submit a quote for award-winning value and service!

$1 Deposit on Trips

Mention Promo Code: PT6767

$1 Deposit on Trips

Promotion Details

We get it - travel's a big decision. To make it a little easier, Intrepid has lowered their deposits to just $1. Put $1 down now to save a spot on your dream trip before it sells out, then pay the rest later. Plus as always receive our AffordableTours.com 5% extra savings. But hurry, you only have until January 30 to book with a $1 Deposit. Not all dates or itineraries will qualify, please contact your travel consultant for applicable vacations.

Must Book By Thu, Jan 30, 2020

View Promotion Terms & Conditions ›

The offer of $1 deposits to secure an Intrepid Travel small group adventure applies to bookings made January 13 at 12:00am EST - January 30, 2020 at 11:59pm EST and is valid on trips departing February 15 December 31, 2020. The $1 deposit offer is ONLY available to customers booking in the following currencies: USD and CAD. The $1 deposit can be paid towards any Intrepid Travel small group adventure with the following exclusions: Polar trips - includes all itineraries in the Arctic and Antarctic, Tailor-Made Experiences, Inca trail and Gorilla permit trips, Expedition style trips, Adventure Cruises operated by Variety, selected Patagonia trips and the Okavango Delta Fly-In Safari (UUAO). Excluded Gorilla Treks: Pre-purchased permits are required to secure the trek to see the Gorillas. Excluded trips are: YXOG, YXOCC, UXODC, YXOEC, YXOIC, YXOGC, YXOFC, UBODC, YGSU, YGSGC, YGAR, YGAG, YGAU, UBODC. Excluded Inca Trail trips - Pre-purchased permits are required to secure the trek. Excluded trips are: GGBL, GGBNC, GGBPC, GGBTC, GGBWC, GGBZC, GGCLC, GGCRC, GGHC-O, GGKIC, GGKY, GGOA, GGSA, GGSAC, GGSEC, GGSFC, GGSQ, GGSTC, GGSUC, GGTA, GGTBC, GGXT, GGXTC, GGYP, GGYM, GGYBC, GGYQC, GGYA, GGYC, GGYDC, GGYE, GGYEC, GGYCC. Excluded Select Patagonia trips - Internal flights are pre-purchased to secure the trip: Excluded trips are: GPTV, GPTU, GGCB, GGSJ. Full payment is required at least 56 days prior to travel and 90 days prior to travel for Adventure Cruise departures. If booking and traveling with less than 56 days to go until departure, full payment is needed at the time of booking. If the customer wishes to cancel and rebook or to change dates or tours outside the promotional period, they will be required to pay the full deposit towards the new trip. The offer can be applied to new bookings only. Under no circumstances will the offer be applied to existing bookings. There will be no extensions to the booking, travel or payment periods. The offer applies to the tour price only and cannot be used in conjunction with any other offer or discount. Prices, itineraries and inclusions are subject to change without notice. The trip is subject to availability and confirmation by Intrepid Travel at time of booking.

×

$2,385

Get Our Price
Get Quote

From

Sat,

Jul 31, 2021

To

Sat,

Aug 14, 2021
Deals

Promotions For This Departure

Current Promotions

Call or submit a quote for award-winning value and service!

$1 Deposit on Trips

Mention Promo Code: PT6767

$1 Deposit on Trips

Promotion Details

We get it - travel's a big decision. To make it a little easier, Intrepid has lowered their deposits to just $1. Put $1 down now to save a spot on your dream trip before it sells out, then pay the rest later. Plus as always receive our AffordableTours.com 5% extra savings. But hurry, you only have until January 30 to book with a $1 Deposit. Not all dates or itineraries will qualify, please contact your travel consultant for applicable vacations.

Must Book By Thu, Jan 30, 2020

View Promotion Terms & Conditions ›

The offer of $1 deposits to secure an Intrepid Travel small group adventure applies to bookings made January 13 at 12:00am EST - January 30, 2020 at 11:59pm EST and is valid on trips departing February 15 December 31, 2020. The $1 deposit offer is ONLY available to customers booking in the following currencies: USD and CAD. The $1 deposit can be paid towards any Intrepid Travel small group adventure with the following exclusions: Polar trips - includes all itineraries in the Arctic and Antarctic, Tailor-Made Experiences, Inca trail and Gorilla permit trips, Expedition style trips, Adventure Cruises operated by Variety, selected Patagonia trips and the Okavango Delta Fly-In Safari (UUAO). Excluded Gorilla Treks: Pre-purchased permits are required to secure the trek to see the Gorillas. Excluded trips are: YXOG, YXOCC, UXODC, YXOEC, YXOIC, YXOGC, YXOFC, UBODC, YGSU, YGSGC, YGAR, YGAG, YGAU, UBODC. Excluded Inca Trail trips - Pre-purchased permits are required to secure the trek. Excluded trips are: GGBL, GGBNC, GGBPC, GGBTC, GGBWC, GGBZC, GGCLC, GGCRC, GGHC-O, GGKIC, GGKY, GGOA, GGSA, GGSAC, GGSEC, GGSFC, GGSQ, GGSTC, GGSUC, GGTA, GGTBC, GGXT, GGXTC, GGYP, GGYM, GGYBC, GGYQC, GGYA, GGYC, GGYDC, GGYE, GGYEC, GGYCC. Excluded Select Patagonia trips - Internal flights are pre-purchased to secure the trip: Excluded trips are: GPTV, GPTU, GGCB, GGSJ. Full payment is required at least 56 days prior to travel and 90 days prior to travel for Adventure Cruise departures. If booking and traveling with less than 56 days to go until departure, full payment is needed at the time of booking. If the customer wishes to cancel and rebook or to change dates or tours outside the promotional period, they will be required to pay the full deposit towards the new trip. The offer can be applied to new bookings only. Under no circumstances will the offer be applied to existing bookings. There will be no extensions to the booking, travel or payment periods. The offer applies to the tour price only and cannot be used in conjunction with any other offer or discount. Prices, itineraries and inclusions are subject to change without notice. The trip is subject to availability and confirmation by Intrepid Travel at time of booking.

×

$2,385

Get Our Price
Get Quote

From

Sat,

Aug 07, 2021

To

Sat,

Aug 21, 2021
Deals

Promotions For This Departure

Current Promotions

Call or submit a quote for award-winning value and service!

$1 Deposit on Trips

Mention Promo Code: PT6767

$1 Deposit on Trips

Promotion Details

We get it - travel's a big decision. To make it a little easier, Intrepid has lowered their deposits to just $1. Put $1 down now to save a spot on your dream trip before it sells out, then pay the rest later. Plus as always receive our AffordableTours.com 5% extra savings. But hurry, you only have until January 30 to book with a $1 Deposit. Not all dates or itineraries will qualify, please contact your travel consultant for applicable vacations.

Must Book By Thu, Jan 30, 2020

View Promotion Terms & Conditions ›

The offer of $1 deposits to secure an Intrepid Travel small group adventure applies to bookings made January 13 at 12:00am EST - January 30, 2020 at 11:59pm EST and is valid on trips departing February 15 December 31, 2020. The $1 deposit offer is ONLY available to customers booking in the following currencies: USD and CAD. The $1 deposit can be paid towards any Intrepid Travel small group adventure with the following exclusions: Polar trips - includes all itineraries in the Arctic and Antarctic, Tailor-Made Experiences, Inca trail and Gorilla permit trips, Expedition style trips, Adventure Cruises operated by Variety, selected Patagonia trips and the Okavango Delta Fly-In Safari (UUAO). Excluded Gorilla Treks: Pre-purchased permits are required to secure the trek to see the Gorillas. Excluded trips are: YXOG, YXOCC, UXODC, YXOEC, YXOIC, YXOGC, YXOFC, UBODC, YGSU, YGSGC, YGAR, YGAG, YGAU, UBODC. Excluded Inca Trail trips - Pre-purchased permits are required to secure the trek. Excluded trips are: GGBL, GGBNC, GGBPC, GGBTC, GGBWC, GGBZC, GGCLC, GGCRC, GGHC-O, GGKIC, GGKY, GGOA, GGSA, GGSAC, GGSEC, GGSFC, GGSQ, GGSTC, GGSUC, GGTA, GGTBC, GGXT, GGXTC, GGYP, GGYM, GGYBC, GGYQC, GGYA, GGYC, GGYDC, GGYE, GGYEC, GGYCC. Excluded Select Patagonia trips - Internal flights are pre-purchased to secure the trip: Excluded trips are: GPTV, GPTU, GGCB, GGSJ. Full payment is required at least 56 days prior to travel and 90 days prior to travel for Adventure Cruise departures. If booking and traveling with less than 56 days to go until departure, full payment is needed at the time of booking. If the customer wishes to cancel and rebook or to change dates or tours outside the promotional period, they will be required to pay the full deposit towards the new trip. The offer can be applied to new bookings only. Under no circumstances will the offer be applied to existing bookings. There will be no extensions to the booking, travel or payment periods. The offer applies to the tour price only and cannot be used in conjunction with any other offer or discount. Prices, itineraries and inclusions are subject to change without notice. The trip is subject to availability and confirmation by Intrepid Travel at time of booking.

×

$2,385

Get Our Price
Get Quote

From

Sat,

Aug 14, 2021

To

Sat,

Aug 28, 2021
Deals

Promotions For This Departure

Current Promotions

Call or submit a quote for award-winning value and service!

$1 Deposit on Trips

Mention Promo Code: PT6767

$1 Deposit on Trips

Promotion Details

We get it - travel's a big decision. To make it a little easier, Intrepid has lowered their deposits to just $1. Put $1 down now to save a spot on your dream trip before it sells out, then pay the rest later. Plus as always receive our AffordableTours.com 5% extra savings. But hurry, you only have until January 30 to book with a $1 Deposit. Not all dates or itineraries will qualify, please contact your travel consultant for applicable vacations.

Must Book By Thu, Jan 30, 2020

View Promotion Terms & Conditions ›

The offer of $1 deposits to secure an Intrepid Travel small group adventure applies to bookings made January 13 at 12:00am EST - January 30, 2020 at 11:59pm EST and is valid on trips departing February 15 December 31, 2020. The $1 deposit offer is ONLY available to customers booking in the following currencies: USD and CAD. The $1 deposit can be paid towards any Intrepid Travel small group adventure with the following exclusions: Polar trips - includes all itineraries in the Arctic and Antarctic, Tailor-Made Experiences, Inca trail and Gorilla permit trips, Expedition style trips, Adventure Cruises operated by Variety, selected Patagonia trips and the Okavango Delta Fly-In Safari (UUAO). Excluded Gorilla Treks: Pre-purchased permits are required to secure the trek to see the Gorillas. Excluded trips are: YXOG, YXOCC, UXODC, YXOEC, YXOIC, YXOGC, YXOFC, UBODC, YGSU, YGSGC, YGAR, YGAG, YGAU, UBODC. Excluded Inca Trail trips - Pre-purchased permits are required to secure the trek. Excluded trips are: GGBL, GGBNC, GGBPC, GGBTC, GGBWC, GGBZC, GGCLC, GGCRC, GGHC-O, GGKIC, GGKY, GGOA, GGSA, GGSAC, GGSEC, GGSFC, GGSQ, GGSTC, GGSUC, GGTA, GGTBC, GGXT, GGXTC, GGYP, GGYM, GGYBC, GGYQC, GGYA, GGYC, GGYDC, GGYE, GGYEC, GGYCC. Excluded Select Patagonia trips - Internal flights are pre-purchased to secure the trip: Excluded trips are: GPTV, GPTU, GGCB, GGSJ. Full payment is required at least 56 days prior to travel and 90 days prior to travel for Adventure Cruise departures. If booking and traveling with less than 56 days to go until departure, full payment is needed at the time of booking. If the customer wishes to cancel and rebook or to change dates or tours outside the promotional period, they will be required to pay the full deposit towards the new trip. The offer can be applied to new bookings only. Under no circumstances will the offer be applied to existing bookings. There will be no extensions to the booking, travel or payment periods. The offer applies to the tour price only and cannot be used in conjunction with any other offer or discount. Prices, itineraries and inclusions are subject to change without notice. The trip is subject to availability and confirmation by Intrepid Travel at time of booking.

×

$2,385

Get Our Price
Get Quote

From

Sat,

Aug 21, 2021

To

Sat,

Sep 04, 2021
Deals

Promotions For This Departure

Current Promotions

Call or submit a quote for award-winning value and service!

$1 Deposit on Trips

Mention Promo Code: PT6767

$1 Deposit on Trips

Promotion Details

We get it - travel's a big decision. To make it a little easier, Intrepid has lowered their deposits to just $1. Put $1 down now to save a spot on your dream trip before it sells out, then pay the rest later. Plus as always receive our AffordableTours.com 5% extra savings. But hurry, you only have until January 30 to book with a $1 Deposit. Not all dates or itineraries will qualify, please contact your travel consultant for applicable vacations.

Must Book By Thu, Jan 30, 2020

View Promotion Terms & Conditions ›

The offer of $1 deposits to secure an Intrepid Travel small group adventure applies to bookings made January 13 at 12:00am EST - January 30, 2020 at 11:59pm EST and is valid on trips departing February 15 December 31, 2020. The $1 deposit offer is ONLY available to customers booking in the following currencies: USD and CAD. The $1 deposit can be paid towards any Intrepid Travel small group adventure with the following exclusions: Polar trips - includes all itineraries in the Arctic and Antarctic, Tailor-Made Experiences, Inca trail and Gorilla permit trips, Expedition style trips, Adventure Cruises operated by Variety, selected Patagonia trips and the Okavango Delta Fly-In Safari (UUAO). Excluded Gorilla Treks: Pre-purchased permits are required to secure the trek to see the Gorillas. Excluded trips are: YXOG, YXOCC, UXODC, YXOEC, YXOIC, YXOGC, YXOFC, UBODC, YGSU, YGSGC, YGAR, YGAG, YGAU, UBODC. Excluded Inca Trail trips - Pre-purchased permits are required to secure the trek. Excluded trips are: GGBL, GGBNC, GGBPC, GGBTC, GGBWC, GGBZC, GGCLC, GGCRC, GGHC-O, GGKIC, GGKY, GGOA, GGSA, GGSAC, GGSEC, GGSFC, GGSQ, GGSTC, GGSUC, GGTA, GGTBC, GGXT, GGXTC, GGYP, GGYM, GGYBC, GGYQC, GGYA, GGYC, GGYDC, GGYE, GGYEC, GGYCC. Excluded Select Patagonia trips - Internal flights are pre-purchased to secure the trip: Excluded trips are: GPTV, GPTU, GGCB, GGSJ. Full payment is required at least 56 days prior to travel and 90 days prior to travel for Adventure Cruise departures. If booking and traveling with less than 56 days to go until departure, full payment is needed at the time of booking. If the customer wishes to cancel and rebook or to change dates or tours outside the promotional period, they will be required to pay the full deposit towards the new trip. The offer can be applied to new bookings only. Under no circumstances will the offer be applied to existing bookings. There will be no extensions to the booking, travel or payment periods. The offer applies to the tour price only and cannot be used in conjunction with any other offer or discount. Prices, itineraries and inclusions are subject to change without notice. The trip is subject to availability and confirmation by Intrepid Travel at time of booking.

×

$2,385

Get Our Price
Get Quote

From

Wed,

Aug 25, 2021

To

Wed,

Sep 08, 2021
Deals

Promotions For This Departure

Current Promotions

Call or submit a quote for award-winning value and service!

$1 Deposit on Trips

Mention Promo Code: PT6767

$1 Deposit on Trips

Promotion Details

We get it - travel's a big decision. To make it a little easier, Intrepid has lowered their deposits to just $1. Put $1 down now to save a spot on your dream trip before it sells out, then pay the rest later. Plus as always receive our AffordableTours.com 5% extra savings. But hurry, you only have until January 30 to book with a $1 Deposit. Not all dates or itineraries will qualify, please contact your travel consultant for applicable vacations.

Must Book By Thu, Jan 30, 2020

View Promotion Terms & Conditions ›

The offer of $1 deposits to secure an Intrepid Travel small group adventure applies to bookings made January 13 at 12:00am EST - January 30, 2020 at 11:59pm EST and is valid on trips departing February 15 December 31, 2020. The $1 deposit offer is ONLY available to customers booking in the following currencies: USD and CAD. The $1 deposit can be paid towards any Intrepid Travel small group adventure with the following exclusions: Polar trips - includes all itineraries in the Arctic and Antarctic, Tailor-Made Experiences, Inca trail and Gorilla permit trips, Expedition style trips, Adventure Cruises operated by Variety, selected Patagonia trips and the Okavango Delta Fly-In Safari (UUAO). Excluded Gorilla Treks: Pre-purchased permits are required to secure the trek to see the Gorillas. Excluded trips are: YXOG, YXOCC, UXODC, YXOEC, YXOIC, YXOGC, YXOFC, UBODC, YGSU, YGSGC, YGAR, YGAG, YGAU, UBODC. Excluded Inca Trail trips - Pre-purchased permits are required to secure the trek. Excluded trips are: GGBL, GGBNC, GGBPC, GGBTC, GGBWC, GGBZC, GGCLC, GGCRC, GGHC-O, GGKIC, GGKY, GGOA, GGSA, GGSAC, GGSEC, GGSFC, GGSQ, GGSTC, GGSUC, GGTA, GGTBC, GGXT, GGXTC, GGYP, GGYM, GGYBC, GGYQC, GGYA, GGYC, GGYDC, GGYE, GGYEC, GGYCC. Excluded Select Patagonia trips - Internal flights are pre-purchased to secure the trip: Excluded trips are: GPTV, GPTU, GGCB, GGSJ. Full payment is required at least 56 days prior to travel and 90 days prior to travel for Adventure Cruise departures. If booking and traveling with less than 56 days to go until departure, full payment is needed at the time of booking. If the customer wishes to cancel and rebook or to change dates or tours outside the promotional period, they will be required to pay the full deposit towards the new trip. The offer can be applied to new bookings only. Under no circumstances will the offer be applied to existing bookings. There will be no extensions to the booking, travel or payment periods. The offer applies to the tour price only and cannot be used in conjunction with any other offer or discount. Prices, itineraries and inclusions are subject to change without notice. The trip is subject to availability and confirmation by Intrepid Travel at time of booking.

×

$2,385

Get Our Price
Get Quote

From

Sat,

Aug 28, 2021

To

Sat,

Sep 11, 2021
Deals

Promotions For This Departure

Current Promotions

Call or submit a quote for award-winning value and service!

$1 Deposit on Trips

Mention Promo Code: PT6767

$1 Deposit on Trips

Promotion Details

We get it - travel's a big decision. To make it a little easier, Intrepid has lowered their deposits to just $1. Put $1 down now to save a spot on your dream trip before it sells out, then pay the rest later. Plus as always receive our AffordableTours.com 5% extra savings. But hurry, you only have until January 30 to book with a $1 Deposit. Not all dates or itineraries will qualify, please contact your travel consultant for applicable vacations.

Must Book By Thu, Jan 30, 2020

View Promotion Terms & Conditions ›

The offer of $1 deposits to secure an Intrepid Travel small group adventure applies to bookings made January 13 at 12:00am EST - January 30, 2020 at 11:59pm EST and is valid on trips departing February 15 December 31, 2020. The $1 deposit offer is ONLY available to customers booking in the following currencies: USD and CAD. The $1 deposit can be paid towards any Intrepid Travel small group adventure with the following exclusions: Polar trips - includes all itineraries in the Arctic and Antarctic, Tailor-Made Experiences, Inca trail and Gorilla permit trips, Expedition style trips, Adventure Cruises operated by Variety, selected Patagonia trips and the Okavango Delta Fly-In Safari (UUAO). Excluded Gorilla Treks: Pre-purchased permits are required to secure the trek to see the Gorillas. Excluded trips are: YXOG, YXOCC, UXODC, YXOEC, YXOIC, YXOGC, YXOFC, UBODC, YGSU, YGSGC, YGAR, YGAG, YGAU, UBODC. Excluded Inca Trail trips - Pre-purchased permits are required to secure the trek. Excluded trips are: GGBL, GGBNC, GGBPC, GGBTC, GGBWC, GGBZC, GGCLC, GGCRC, GGHC-O, GGKIC, GGKY, GGOA, GGSA, GGSAC, GGSEC, GGSFC, GGSQ, GGSTC, GGSUC, GGTA, GGTBC, GGXT, GGXTC, GGYP, GGYM, GGYBC, GGYQC, GGYA, GGYC, GGYDC, GGYE, GGYEC, GGYCC. Excluded Select Patagonia trips - Internal flights are pre-purchased to secure the trip: Excluded trips are: GPTV, GPTU, GGCB, GGSJ. Full payment is required at least 56 days prior to travel and 90 days prior to travel for Adventure Cruise departures. If booking and traveling with less than 56 days to go until departure, full payment is needed at the time of booking. If the customer wishes to cancel and rebook or to change dates or tours outside the promotional period, they will be required to pay the full deposit towards the new trip. The offer can be applied to new bookings only. Under no circumstances will the offer be applied to existing bookings. There will be no extensions to the booking, travel or payment periods. The offer applies to the tour price only and cannot be used in conjunction with any other offer or discount. Prices, itineraries and inclusions are subject to change without notice. The trip is subject to availability and confirmation by Intrepid Travel at time of booking.

×

$2,385

Get Our Price
Get Quote

From

Wed,

Sep 01, 2021

To

Wed,

Sep 15, 2021
Deals

Promotions For This Departure

Current Promotions

Call or submit a quote for award-winning value and service!

$1 Deposit on Trips

Mention Promo Code: PT6767

$1 Deposit on Trips

Promotion Details

We get it - travel's a big decision. To make it a little easier, Intrepid has lowered their deposits to just $1. Put $1 down now to save a spot on your dream trip before it sells out, then pay the rest later. Plus as always receive our AffordableTours.com 5% extra savings. But hurry, you only have until January 30 to book with a $1 Deposit. Not all dates or itineraries will qualify, please contact your travel consultant for applicable vacations.

Must Book By Thu, Jan 30, 2020

View Promotion Terms & Conditions ›

The offer of $1 deposits to secure an Intrepid Travel small group adventure applies to bookings made January 13 at 12:00am EST - January 30, 2020 at 11:59pm EST and is valid on trips departing February 15 December 31, 2020. The $1 deposit offer is ONLY available to customers booking in the following currencies: USD and CAD. The $1 deposit can be paid towards any Intrepid Travel small group adventure with the following exclusions: Polar trips - includes all itineraries in the Arctic and Antarctic, Tailor-Made Experiences, Inca trail and Gorilla permit trips, Expedition style trips, Adventure Cruises operated by Variety, selected Patagonia trips and the Okavango Delta Fly-In Safari (UUAO). Excluded Gorilla Treks: Pre-purchased permits are required to secure the trek to see the Gorillas. Excluded trips are: YXOG, YXOCC, UXODC, YXOEC, YXOIC, YXOGC, YXOFC, UBODC, YGSU, YGSGC, YGAR, YGAG, YGAU, UBODC. Excluded Inca Trail trips - Pre-purchased permits are required to secure the trek. Excluded trips are: GGBL, GGBNC, GGBPC, GGBTC, GGBWC, GGBZC, GGCLC, GGCRC, GGHC-O, GGKIC, GGKY, GGOA, GGSA, GGSAC, GGSEC, GGSFC, GGSQ, GGSTC, GGSUC, GGTA, GGTBC, GGXT, GGXTC, GGYP, GGYM, GGYBC, GGYQC, GGYA, GGYC, GGYDC, GGYE, GGYEC, GGYCC. Excluded Select Patagonia trips - Internal flights are pre-purchased to secure the trip: Excluded trips are: GPTV, GPTU, GGCB, GGSJ. Full payment is required at least 56 days prior to travel and 90 days prior to travel for Adventure Cruise departures. If booking and traveling with less than 56 days to go until departure, full payment is needed at the time of booking. If the customer wishes to cancel and rebook or to change dates or tours outside the promotional period, they will be required to pay the full deposit towards the new trip. The offer can be applied to new bookings only. Under no circumstances will the offer be applied to existing bookings. There will be no extensions to the booking, travel or payment periods. The offer applies to the tour price only and cannot be used in conjunction with any other offer or discount. Prices, itineraries and inclusions are subject to change without notice. The trip is subject to availability and confirmation by Intrepid Travel at time of booking.

×

$2,385

Get Our Price
Get Quote

From

Sat,

Sep 04, 2021

To

Sat,

Sep 18, 2021
Deals

Promotions For This Departure

Current Promotions

Call or submit a quote for award-winning value and service!

$1 Deposit on Trips

Mention Promo Code: PT6767

$1 Deposit on Trips

Promotion Details

We get it - travel's a big decision. To make it a little easier, Intrepid has lowered their deposits to just $1. Put $1 down now to save a spot on your dream trip before it sells out, then pay the rest later. Plus as always receive our AffordableTours.com 5% extra savings. But hurry, you only have until January 30 to book with a $1 Deposit. Not all dates or itineraries will qualify, please contact your travel consultant for applicable vacations.

Must Book By Thu, Jan 30, 2020

View Promotion Terms & Conditions ›

The offer of $1 deposits to secure an Intrepid Travel small group adventure applies to bookings made January 13 at 12:00am EST - January 30, 2020 at 11:59pm EST and is valid on trips departing February 15 December 31, 2020. The $1 deposit offer is ONLY available to customers booking in the following currencies: USD and CAD. The $1 deposit can be paid towards any Intrepid Travel small group adventure with the following exclusions: Polar trips - includes all itineraries in the Arctic and Antarctic, Tailor-Made Experiences, Inca trail and Gorilla permit trips, Expedition style trips, Adventure Cruises operated by Variety, selected Patagonia trips and the Okavango Delta Fly-In Safari (UUAO). Excluded Gorilla Treks: Pre-purchased permits are required to secure the trek to see the Gorillas. Excluded trips are: YXOG, YXOCC, UXODC, YXOEC, YXOIC, YXOGC, YXOFC, UBODC, YGSU, YGSGC, YGAR, YGAG, YGAU, UBODC. Excluded Inca Trail trips - Pre-purchased permits are required to secure the trek. Excluded trips are: GGBL, GGBNC, GGBPC, GGBTC, GGBWC, GGBZC, GGCLC, GGCRC, GGHC-O, GGKIC, GGKY, GGOA, GGSA, GGSAC, GGSEC, GGSFC, GGSQ, GGSTC, GGSUC, GGTA, GGTBC, GGXT, GGXTC, GGYP, GGYM, GGYBC, GGYQC, GGYA, GGYC, GGYDC, GGYE, GGYEC, GGYCC. Excluded Select Patagonia trips - Internal flights are pre-purchased to secure the trip: Excluded trips are: GPTV, GPTU, GGCB, GGSJ. Full payment is required at least 56 days prior to travel and 90 days prior to travel for Adventure Cruise departures. If booking and traveling with less than 56 days to go until departure, full payment is needed at the time of booking. If the customer wishes to cancel and rebook or to change dates or tours outside the promotional period, they will be required to pay the full deposit towards the new trip. The offer can be applied to new bookings only. Under no circumstances will the offer be applied to existing bookings. There will be no extensions to the booking, travel or payment periods. The offer applies to the tour price only and cannot be used in conjunction with any other offer or discount. Prices, itineraries and inclusions are subject to change without notice. The trip is subject to availability and confirmation by Intrepid Travel at time of booking.

×

$2,385

Get Our Price
Get Quote

From

Wed,

Sep 08, 2021

To

Wed,

Sep 22, 2021
Deals

Promotions For This Departure

Current Promotions

Call or submit a quote for award-winning value and service!

$1 Deposit on Trips

Mention Promo Code: PT6767

$1 Deposit on Trips

Promotion Details

We get it - travel's a big decision. To make it a little easier, Intrepid has lowered their deposits to just $1. Put $1 down now to save a spot on your dream trip before it sells out, then pay the rest later. Plus as always receive our AffordableTours.com 5% extra savings. But hurry, you only have until January 30 to book with a $1 Deposit. Not all dates or itineraries will qualify, please contact your travel consultant for applicable vacations.

Must Book By Thu, Jan 30, 2020

View Promotion Terms & Conditions ›

The offer of $1 deposits to secure an Intrepid Travel small group adventure applies to bookings made January 13 at 12:00am EST - January 30, 2020 at 11:59pm EST and is valid on trips departing February 15 December 31, 2020. The $1 deposit offer is ONLY available to customers booking in the following currencies: USD and CAD. The $1 deposit can be paid towards any Intrepid Travel small group adventure with the following exclusions: Polar trips - includes all itineraries in the Arctic and Antarctic, Tailor-Made Experiences, Inca trail and Gorilla permit trips, Expedition style trips, Adventure Cruises operated by Variety, selected Patagonia trips and the Okavango Delta Fly-In Safari (UUAO). Excluded Gorilla Treks: Pre-purchased permits are required to secure the trek to see the Gorillas. Excluded trips are: YXOG, YXOCC, UXODC, YXOEC, YXOIC, YXOGC, YXOFC, UBODC, YGSU, YGSGC, YGAR, YGAG, YGAU, UBODC. Excluded Inca Trail trips - Pre-purchased permits are required to secure the trek. Excluded trips are: GGBL, GGBNC, GGBPC, GGBTC, GGBWC, GGBZC, GGCLC, GGCRC, GGHC-O, GGKIC, GGKY, GGOA, GGSA, GGSAC, GGSEC, GGSFC, GGSQ, GGSTC, GGSUC, GGTA, GGTBC, GGXT, GGXTC, GGYP, GGYM, GGYBC, GGYQC, GGYA, GGYC, GGYDC, GGYE, GGYEC, GGYCC. Excluded Select Patagonia trips - Internal flights are pre-purchased to secure the trip: Excluded trips are: GPTV, GPTU, GGCB, GGSJ. Full payment is required at least 56 days prior to travel and 90 days prior to travel for Adventure Cruise departures. If booking and traveling with less than 56 days to go until departure, full payment is needed at the time of booking. If the customer wishes to cancel and rebook or to change dates or tours outside the promotional period, they will be required to pay the full deposit towards the new trip. The offer can be applied to new bookings only. Under no circumstances will the offer be applied to existing bookings. There will be no extensions to the booking, travel or payment periods. The offer applies to the tour price only and cannot be used in conjunction with any other offer or discount. Prices, itineraries and inclusions are subject to change without notice. The trip is subject to availability and confirmation by Intrepid Travel at time of booking.

×

$2,385

Get Our Price
Get Quote

From

Sat,

Sep 11, 2021

To

Sat,

Sep 25, 2021
Deals

Promotions For This Departure

Current Promotions

Call or submit a quote for award-winning value and service!

$1 Deposit on Trips

Mention Promo Code: PT6767

$1 Deposit on Trips

Promotion Details

We get it - travel's a big decision. To make it a little easier, Intrepid has lowered their deposits to just $1. Put $1 down now to save a spot on your dream trip before it sells out, then pay the rest later. Plus as always receive our AffordableTours.com 5% extra savings. But hurry, you only have until January 30 to book with a $1 Deposit. Not all dates or itineraries will qualify, please contact your travel consultant for applicable vacations.

Must Book By Thu, Jan 30, 2020

View Promotion Terms & Conditions ›

The offer of $1 deposits to secure an Intrepid Travel small group adventure applies to bookings made January 13 at 12:00am EST - January 30, 2020 at 11:59pm EST and is valid on trips departing February 15 December 31, 2020. The $1 deposit offer is ONLY available to customers booking in the following currencies: USD and CAD. The $1 deposit can be paid towards any Intrepid Travel small group adventure with the following exclusions: Polar trips - includes all itineraries in the Arctic and Antarctic, Tailor-Made Experiences, Inca trail and Gorilla permit trips, Expedition style trips, Adventure Cruises operated by Variety, selected Patagonia trips and the Okavango Delta Fly-In Safari (UUAO). Excluded Gorilla Treks: Pre-purchased permits are required to secure the trek to see the Gorillas. Excluded trips are: YXOG, YXOCC, UXODC, YXOEC, YXOIC, YXOGC, YXOFC, UBODC, YGSU, YGSGC, YGAR, YGAG, YGAU, UBODC. Excluded Inca Trail trips - Pre-purchased permits are required to secure the trek. Excluded trips are: GGBL, GGBNC, GGBPC, GGBTC, GGBWC, GGBZC, GGCLC, GGCRC, GGHC-O, GGKIC, GGKY, GGOA, GGSA, GGSAC, GGSEC, GGSFC, GGSQ, GGSTC, GGSUC, GGTA, GGTBC, GGXT, GGXTC, GGYP, GGYM, GGYBC, GGYQC, GGYA, GGYC, GGYDC, GGYE, GGYEC, GGYCC. Excluded Select Patagonia trips - Internal flights are pre-purchased to secure the trip: Excluded trips are: GPTV, GPTU, GGCB, GGSJ. Full payment is required at least 56 days prior to travel and 90 days prior to travel for Adventure Cruise departures. If booking and traveling with less than 56 days to go until departure, full payment is needed at the time of booking. If the customer wishes to cancel and rebook or to change dates or tours outside the promotional period, they will be required to pay the full deposit towards the new trip. The offer can be applied to new bookings only. Under no circumstances will the offer be applied to existing bookings. There will be no extensions to the booking, travel or payment periods. The offer applies to the tour price only and cannot be used in conjunction with any other offer or discount. Prices, itineraries and inclusions are subject to change without notice. The trip is subject to availability and confirmation by Intrepid Travel at time of booking.

×

$2,385

Get Our Price
Get Quote

From

Sat,

Sep 18, 2021

To

Sat,

Oct 02, 2021
Deals

Promotions For This Departure

Current Promotions

Call or submit a quote for award-winning value and service!

$1 Deposit on Trips

Mention Promo Code: PT6767

$1 Deposit on Trips

Promotion Details

We get it - travel's a big decision. To make it a little easier, Intrepid has lowered their deposits to just $1. Put $1 down now to save a spot on your dream trip before it sells out, then pay the rest later. Plus as always receive our AffordableTours.com 5% extra savings. But hurry, you only have until January 30 to book with a $1 Deposit. Not all dates or itineraries will qualify, please contact your travel consultant for applicable vacations.

Must Book By Thu, Jan 30, 2020

View Promotion Terms & Conditions ›

The offer of $1 deposits to secure an Intrepid Travel small group adventure applies to bookings made January 13 at 12:00am EST - January 30, 2020 at 11:59pm EST and is valid on trips departing February 15 December 31, 2020. The $1 deposit offer is ONLY available to customers booking in the following currencies: USD and CAD. The $1 deposit can be paid towards any Intrepid Travel small group adventure with the following exclusions: Polar trips - includes all itineraries in the Arctic and Antarctic, Tailor-Made Experiences, Inca trail and Gorilla permit trips, Expedition style trips, Adventure Cruises operated by Variety, selected Patagonia trips and the Okavango Delta Fly-In Safari (UUAO). Excluded Gorilla Treks: Pre-purchased permits are required to secure the trek to see the Gorillas. Excluded trips are: YXOG, YXOCC, UXODC, YXOEC, YXOIC, YXOGC, YXOFC, UBODC, YGSU, YGSGC, YGAR, YGAG, YGAU, UBODC. Excluded Inca Trail trips - Pre-purchased permits are required to secure the trek. Excluded trips are: GGBL, GGBNC, GGBPC, GGBTC, GGBWC, GGBZC, GGCLC, GGCRC, GGHC-O, GGKIC, GGKY, GGOA, GGSA, GGSAC, GGSEC, GGSFC, GGSQ, GGSTC, GGSUC, GGTA, GGTBC, GGXT, GGXTC, GGYP, GGYM, GGYBC, GGYQC, GGYA, GGYC, GGYDC, GGYE, GGYEC, GGYCC. Excluded Select Patagonia trips - Internal flights are pre-purchased to secure the trip: Excluded trips are: GPTV, GPTU, GGCB, GGSJ. Full payment is required at least 56 days prior to travel and 90 days prior to travel for Adventure Cruise departures. If booking and traveling with less than 56 days to go until departure, full payment is needed at the time of booking. If the customer wishes to cancel and rebook or to change dates or tours outside the promotional period, they will be required to pay the full deposit towards the new trip. The offer can be applied to new bookings only. Under no circumstances will the offer be applied to existing bookings. There will be no extensions to the booking, travel or payment periods. The offer applies to the tour price only and cannot be used in conjunction with any other offer or discount. Prices, itineraries and inclusions are subject to change without notice. The trip is subject to availability and confirmation by Intrepid Travel at time of booking.

×

$2,385

Get Our Price
Get Quote

From

Sat,

Sep 25, 2021

To

Sat,

Oct 09, 2021
Deals

Promotions For This Departure

Current Promotions

Call or submit a quote for award-winning value and service!

$1 Deposit on Trips

Mention Promo Code: PT6767

$1 Deposit on Trips

Promotion Details

We get it - travel's a big decision. To make it a little easier, Intrepid has lowered their deposits to just $1. Put $1 down now to save a spot on your dream trip before it sells out, then pay the rest later. Plus as always receive our AffordableTours.com 5% extra savings. But hurry, you only have until January 30 to book with a $1 Deposit. Not all dates or itineraries will qualify, please contact your travel consultant for applicable vacations.

Must Book By Thu, Jan 30, 2020

View Promotion Terms & Conditions ›

The offer of $1 deposits to secure an Intrepid Travel small group adventure applies to bookings made January 13 at 12:00am EST - January 30, 2020 at 11:59pm EST and is valid on trips departing February 15 December 31, 2020. The $1 deposit offer is ONLY available to customers booking in the following currencies: USD and CAD. The $1 deposit can be paid towards any Intrepid Travel small group adventure with the following exclusions: Polar trips - includes all itineraries in the Arctic and Antarctic, Tailor-Made Experiences, Inca trail and Gorilla permit trips, Expedition style trips, Adventure Cruises operated by Variety, selected Patagonia trips and the Okavango Delta Fly-In Safari (UUAO). Excluded Gorilla Treks: Pre-purchased permits are required to secure the trek to see the Gorillas. Excluded trips are: YXOG, YXOCC, UXODC, YXOEC, YXOIC, YXOGC, YXOFC, UBODC, YGSU, YGSGC, YGAR, YGAG, YGAU, UBODC. Excluded Inca Trail trips - Pre-purchased permits are required to secure the trek. Excluded trips are: GGBL, GGBNC, GGBPC, GGBTC, GGBWC, GGBZC, GGCLC, GGCRC, GGHC-O, GGKIC, GGKY, GGOA, GGSA, GGSAC, GGSEC, GGSFC, GGSQ, GGSTC, GGSUC, GGTA, GGTBC, GGXT, GGXTC, GGYP, GGYM, GGYBC, GGYQC, GGYA, GGYC, GGYDC, GGYE, GGYEC, GGYCC. Excluded Select Patagonia trips - Internal flights are pre-purchased to secure the trip: Excluded trips are: GPTV, GPTU, GGCB, GGSJ. Full payment is required at least 56 days prior to travel and 90 days prior to travel for Adventure Cruise departures. If booking and traveling with less than 56 days to go until departure, full payment is needed at the time of booking. If the customer wishes to cancel and rebook or to change dates or tours outside the promotional period, they will be required to pay the full deposit towards the new trip. The offer can be applied to new bookings only. Under no circumstances will the offer be applied to existing bookings. There will be no extensions to the booking, travel or payment periods. The offer applies to the tour price only and cannot be used in conjunction with any other offer or discount. Prices, itineraries and inclusions are subject to change without notice. The trip is subject to availability and confirmation by Intrepid Travel at time of booking.

×

$2,385

Get Our Price
Get Quote

From

Sat,

Oct 02, 2021

To

Sat,

Oct 16, 2021
Deals

Promotions For This Departure

Current Promotions

Call or submit a quote for award-winning value and service!

$1 Deposit on Trips

Mention Promo Code: PT6767

$1 Deposit on Trips

Promotion Details

We get it - travel's a big decision. To make it a little easier, Intrepid has lowered their deposits to just $1. Put $1 down now to save a spot on your dream trip before it sells out, then pay the rest later. Plus as always receive our AffordableTours.com 5% extra savings. But hurry, you only have until January 30 to book with a $1 Deposit. Not all dates or itineraries will qualify, please contact your travel consultant for applicable vacations.

Must Book By Thu, Jan 30, 2020

View Promotion Terms & Conditions ›

The offer of $1 deposits to secure an Intrepid Travel small group adventure applies to bookings made January 13 at 12:00am EST - January 30, 2020 at 11:59pm EST and is valid on trips departing February 15 December 31, 2020. The $1 deposit offer is ONLY available to customers booking in the following currencies: USD and CAD. The $1 deposit can be paid towards any Intrepid Travel small group adventure with the following exclusions: Polar trips - includes all itineraries in the Arctic and Antarctic, Tailor-Made Experiences, Inca trail and Gorilla permit trips, Expedition style trips, Adventure Cruises operated by Variety, selected Patagonia trips and the Okavango Delta Fly-In Safari (UUAO). Excluded Gorilla Treks: Pre-purchased permits are required to secure the trek to see the Gorillas. Excluded trips are: YXOG, YXOCC, UXODC, YXOEC, YXOIC, YXOGC, YXOFC, UBODC, YGSU, YGSGC, YGAR, YGAG, YGAU, UBODC. Excluded Inca Trail trips - Pre-purchased permits are required to secure the trek. Excluded trips are: GGBL, GGBNC, GGBPC, GGBTC, GGBWC, GGBZC, GGCLC, GGCRC, GGHC-O, GGKIC, GGKY, GGOA, GGSA, GGSAC, GGSEC, GGSFC, GGSQ, GGSTC, GGSUC, GGTA, GGTBC, GGXT, GGXTC, GGYP, GGYM, GGYBC, GGYQC, GGYA, GGYC, GGYDC, GGYE, GGYEC, GGYCC. Excluded Select Patagonia trips - Internal flights are pre-purchased to secure the trip: Excluded trips are: GPTV, GPTU, GGCB, GGSJ. Full payment is required at least 56 days prior to travel and 90 days prior to travel for Adventure Cruise departures. If booking and traveling with less than 56 days to go until departure, full payment is needed at the time of booking. If the customer wishes to cancel and rebook or to change dates or tours outside the promotional period, they will be required to pay the full deposit towards the new trip. The offer can be applied to new bookings only. Under no circumstances will the offer be applied to existing bookings. There will be no extensions to the booking, travel or payment periods. The offer applies to the tour price only and cannot be used in conjunction with any other offer or discount. Prices, itineraries and inclusions are subject to change without notice. The trip is subject to availability and confirmation by Intrepid Travel at time of booking.

×

$2,385

Get Our Price
Get Quote

From

Wed,

Oct 06, 2021

To

Wed,

Oct 20, 2021
Deals

Promotions For This Departure

Current Promotions

Call or submit a quote for award-winning value and service!

$1 Deposit on Trips

Mention Promo Code: PT6767

$1 Deposit on Trips

Promotion Details

We get it - travel's a big decision. To make it a little easier, Intrepid has lowered their deposits to just $1. Put $1 down now to save a spot on your dream trip before it sells out, then pay the rest later. Plus as always receive our AffordableTours.com 5% extra savings. But hurry, you only have until January 30 to book with a $1 Deposit. Not all dates or itineraries will qualify, please contact your travel consultant for applicable vacations.

Must Book By Thu, Jan 30, 2020

View Promotion Terms & Conditions ›

The offer of $1 deposits to secure an Intrepid Travel small group adventure applies to bookings made January 13 at 12:00am EST - January 30, 2020 at 11:59pm EST and is valid on trips departing February 15 December 31, 2020. The $1 deposit offer is ONLY available to customers booking in the following currencies: USD and CAD. The $1 deposit can be paid towards any Intrepid Travel small group adventure with the following exclusions: Polar trips - includes all itineraries in the Arctic and Antarctic, Tailor-Made Experiences, Inca trail and Gorilla permit trips, Expedition style trips, Adventure Cruises operated by Variety, selected Patagonia trips and the Okavango Delta Fly-In Safari (UUAO). Excluded Gorilla Treks: Pre-purchased permits are required to secure the trek to see the Gorillas. Excluded trips are: YXOG, YXOCC, UXODC, YXOEC, YXOIC, YXOGC, YXOFC, UBODC, YGSU, YGSGC, YGAR, YGAG, YGAU, UBODC. Excluded Inca Trail trips - Pre-purchased permits are required to secure the trek. Excluded trips are: GGBL, GGBNC, GGBPC, GGBTC, GGBWC, GGBZC, GGCLC, GGCRC, GGHC-O, GGKIC, GGKY, GGOA, GGSA, GGSAC, GGSEC, GGSFC, GGSQ, GGSTC, GGSUC, GGTA, GGTBC, GGXT, GGXTC, GGYP, GGYM, GGYBC, GGYQC, GGYA, GGYC, GGYDC, GGYE, GGYEC, GGYCC. Excluded Select Patagonia trips - Internal flights are pre-purchased to secure the trip: Excluded trips are: GPTV, GPTU, GGCB, GGSJ. Full payment is required at least 56 days prior to travel and 90 days prior to travel for Adventure Cruise departures. If booking and traveling with less than 56 days to go until departure, full payment is needed at the time of booking. If the customer wishes to cancel and rebook or to change dates or tours outside the promotional period, they will be required to pay the full deposit towards the new trip. The offer can be applied to new bookings only. Under no circumstances will the offer be applied to existing bookings. There will be no extensions to the booking, travel or payment periods. The offer applies to the tour price only and cannot be used in conjunction with any other offer or discount. Prices, itineraries and inclusions are subject to change without notice. The trip is subject to availability and confirmation by Intrepid Travel at time of booking.

×

$2,385

Get Our Price
Get Quote

From

Sat,

Oct 09, 2021

To

Sat,

Oct 23, 2021
Deals

Promotions For This Departure

Current Promotions

Call or submit a quote for award-winning value and service!

$1 Deposit on Trips

Mention Promo Code: PT6767

$1 Deposit on Trips

Promotion Details

We get it - travel's a big decision. To make it a little easier, Intrepid has lowered their deposits to just $1. Put $1 down now to save a spot on your dream trip before it sells out, then pay the rest later. Plus as always receive our AffordableTours.com 5% extra savings. But hurry, you only have until January 30 to book with a $1 Deposit. Not all dates or itineraries will qualify, please contact your travel consultant for applicable vacations.

Must Book By Thu, Jan 30, 2020

View Promotion Terms & Conditions ›

The offer of $1 deposits to secure an Intrepid Travel small group adventure applies to bookings made January 13 at 12:00am EST - January 30, 2020 at 11:59pm EST and is valid on trips departing February 15 December 31, 2020. The $1 deposit offer is ONLY available to customers booking in the following currencies: USD and CAD. The $1 deposit can be paid towards any Intrepid Travel small group adventure with the following exclusions: Polar trips - includes all itineraries in the Arctic and Antarctic, Tailor-Made Experiences, Inca trail and Gorilla permit trips, Expedition style trips, Adventure Cruises operated by Variety, selected Patagonia trips and the Okavango Delta Fly-In Safari (UUAO). Excluded Gorilla Treks: Pre-purchased permits are required to secure the trek to see the Gorillas. Excluded trips are: YXOG, YXOCC, UXODC, YXOEC, YXOIC, YXOGC, YXOFC, UBODC, YGSU, YGSGC, YGAR, YGAG, YGAU, UBODC. Excluded Inca Trail trips - Pre-purchased permits are required to secure the trek. Excluded trips are: GGBL, GGBNC, GGBPC, GGBTC, GGBWC, GGBZC, GGCLC, GGCRC, GGHC-O, GGKIC, GGKY, GGOA, GGSA, GGSAC, GGSEC, GGSFC, GGSQ, GGSTC, GGSUC, GGTA, GGTBC, GGXT, GGXTC, GGYP, GGYM, GGYBC, GGYQC, GGYA, GGYC, GGYDC, GGYE, GGYEC, GGYCC. Excluded Select Patagonia trips - Internal flights are pre-purchased to secure the trip: Excluded trips are: GPTV, GPTU, GGCB, GGSJ. Full payment is required at least 56 days prior to travel and 90 days prior to travel for Adventure Cruise departures. If booking and traveling with less than 56 days to go until departure, full payment is needed at the time of booking. If the customer wishes to cancel and rebook or to change dates or tours outside the promotional period, they will be required to pay the full deposit towards the new trip. The offer can be applied to new bookings only. Under no circumstances will the offer be applied to existing bookings. There will be no extensions to the booking, travel or payment periods. The offer applies to the tour price only and cannot be used in conjunction with any other offer or discount. Prices, itineraries and inclusions are subject to change without notice. The trip is subject to availability and confirmation by Intrepid Travel at time of booking.

×

$2,385

Get Our Price
Get Quote
* Departure Dates in bold denote Guaranteed Departures
Call or submit a quote for award-winning value and service!
$1 Deposit on Trips
Mention Promo Code: PT6767

$1 Deposit on Trips
$1 Deposit on Trips
Promotion Details
We get it - travel's a big decision. To make it a little easier, Intrepid has lowered their deposits to just $1. Put $1 down now to save a spot on your dream trip before it sells out, then pay the rest later. Plus as always receive our AffordableTours.com 5% extra savings. But hurry, you only have until January 30 to book with a $1 Deposit. Not all dates or itineraries will qualify, please contact your travel consultant for applicable vacations.
Must Book By Thu, Jan 30, 2020
View Promotion Terms & Conditions ›
The offer of $1 deposits to secure an Intrepid Travel small group adventure applies to bookings made January 13 at 12:00am EST - January 30, 2020 at 11:59pm EST and is valid on trips departing February 15 December 31, 2020. The $1 deposit offer is ONLY available to customers booking in the following currencies: USD and CAD. The $1 deposit can be paid towards any Intrepid Travel small group adventure with the following exclusions: Polar trips - includes all itineraries in the Arctic and Antarctic, Tailor-Made Experiences, Inca trail and Gorilla permit trips, Expedition style trips, Adventure Cruises operated by Variety, selected Patagonia trips and the Okavango Delta Fly-In Safari (UUAO). Excluded Gorilla Treks: Pre-purchased permits are required to secure the trek to see the Gorillas. Excluded trips are: YXOG, YXOCC, UXODC, YXOEC, YXOIC, YXOGC, YXOFC, UBODC, YGSU, YGSGC, YGAR, YGAG, YGAU, UBODC. Excluded Inca Trail trips - Pre-purchased permits are required to secure the trek. Excluded trips are: GGBL, GGBNC, GGBPC, GGBTC, GGBWC, GGBZC, GGCLC, GGCRC, GGHC-O, GGKIC, GGKY, GGOA, GGSA, GGSAC, GGSEC, GGSFC, GGSQ, GGSTC, GGSUC, GGTA, GGTBC, GGXT, GGXTC, GGYP, GGYM, GGYBC, GGYQC, GGYA, GGYC, GGYDC, GGYE, GGYEC, GGYCC. Excluded Select Patagonia trips - Internal flights are pre-purchased to secure the trip: Excluded trips are: GPTV, GPTU, GGCB, GGSJ. Full payment is required at least 56 days prior to travel and 90 days prior to travel for Adventure Cruise departures. If booking and traveling with less than 56 days to go until departure, full payment is needed at the time of booking. If the customer wishes to cancel and rebook or to change dates or tours outside the promotional period, they will be required to pay the full deposit towards the new trip. The offer can be applied to new bookings only. Under no circumstances will the offer be applied to existing bookings. There will be no extensions to the booking, travel or payment periods. The offer applies to the tour price only and cannot be used in conjunction with any other offer or discount. Prices, itineraries and inclusions are subject to change without notice. The trip is subject to availability and confirmation by Intrepid Travel at time of booking.
Tour Itinerary
Welcome to the Balkans - where East meets West and new merges almost seamlessly with old. Over the centuries people have travelled to this region of Eastern Europe for its fertile soil, natural resources and healing waters. This enchanting land, which has remained virtually untouched by tourism, boasts rich tradition, vibrant culture and mouth-watering cuisine. With historical attractions in Budapest, nightlife in Belgrade, Sarajevo's beautiful old town, Montenegro's Durmitor National Park and lively Dubrovnik, this adventure tour is delightfully different.
Day 1: Budapest
Szia! Welcome to Hungary. Budapest is Hungary's intoxicating capital, on the banks of the Danube River. If you arrive early you could take part in one of our Urban Adventure day tours, such as the Buda Castle Explorer or Bites and Sights. Check them out at urbanadventures.com. After the welcome meeting this evening, perhaps take a night walk along the Danube River to see the surrounding buildings and bridges lit up in lights, or head out with some of your new travel buddies to one of Budapest's funky 'ruin pubs'.
Day 2: Budapest
Today you have a full free day to explore Budapest, known as 'The Pearl of the Danube'. Admire intricate carvings on resplendent buildings, cross the iconic Chain Bridge to explore the Castle District, or simply meander through winding streets snacking on local delicacies. Budapest is a great city to enjoy from the water. Perhaps take a boat trip along the river or catch a funicular up to the castle for spectacular views of the Parliament Building. With so much to see and do, hiring a bicycle is another great way to move between the sights. Perhaps head to Statue Park to see the communist monuments that were removed from the city after the fall of the Iron Curtain. You might like to take a tour of the beautiful Hungarian State Opera House, or check out the Hungarian National Museum. One unmissable activity is a soak in the healing waters of Budapest's hot thermal baths.
Day 3: Osijek
Travel by private van through the Hungarian Puszta and cross the border into Croatia to a land of cornfields, vineyards and pastel-hued villages, famed for its cuisine – arriving at the Slavonian capital of Osijek (approximately 4 hours). This laid-back university town features an enchanting medieval citadel (tvrđa), as well as the Upper Town, only a short walk along the banks of the Drava. Many cafes line the river, inviting you to join in on the Croatian national pastime: people watching. Osijek is a fairly well-designed city easily navigated on foot. There are also numerous cycling routes throughout the city. Navigate the hallways of grand buildings, stroll along the banks of the Drava River or pick up the true flavours of this destination at a local cafe. Our accommodation is at our long-time friend's guesthouse, located right inside the citadel. The guesthouse is family owned, and local wine and craft beer are always on offer.
Day 4: Osijek
Today is a free day to explore Osijek and its surrounds. You might like to visit the small provincial town of Dakovo, about 35 kilometres south of Osijek. The town is dominated by an impressive neo-Romanesque cathedral. While here, don't miss seeing a workout session at the Lipizzaner horse training stables and learn about their history from a local guide. You could also use the day to do a full day trip that includes a visit to the wetlands of Kopacki Rit Nature Reserve for a spot of bird watching, nearby Tikves Castle, historical Batina Hill from where you can see both Hungary and Serbia across the Danube, wine tasting at Belje wine cellar and lunch at the etno-village at Karanac. In Osijek itself there's the Museum of Slavonia and the Archaeological Museum to explore. Or you could just hire a bike and cycle around this delightful region. However you're feeling, there are plenty of options to choose from today. This evening, maybe discover some of the best cuisine in Croatia with traditional dishes like fiš paprikas (fish stew with hand-made noodles), kulen (spicy sausages), and čobanac (stew).
Day 5: Vukovar / Ilok / Novi Sad
Today travel to Novi Sad by private minibus. Learn more about recent history by taking a side trip to nearby Vukovar en-route, a town that symbolises the devastation of the recent war – the town fell in 1991 after the fiercest and most protracted battle seen in Europe since 1945. The town's ruined water tower now stands as a memorial of the ethnic war that raged in this region during the early 1990s. Our stop includes a visit of the local hospital and the museum in its basement. It was used as a refuge during the siege, and the group will be shown around and hear wartime stories from hospital staff, some of whom still work here and who were among the few survivors. Next up is a visit to a local vineyard in quaint Ilok to see the workings of a family-run vineyard. The old wine cellar dates back to 1450, and is the first originally purpose built wine cellar in this part of Europe. Taste a range of their wines, including the famous Ilok Traminac Premium wine, which was served at the celebration of the coronation of Queen Elizabeth II. Head across the border into Serbia to the historic town of Novi Sad (approximately 1 hour). Sitting on the banks of the Danube River, the city is surrounded by fertile farms and vineyards and features an interesting mix of traditional Serbian cultural heritage and Austro-Hungarian architecture. During your free afternoon make sure you stop by the city's fortress of Petrovaradin, which sits right on the Danube and contains a museum of historic artefacts from the region.
Day 6: Belgrade
Travel by two-hour train or bus to Belgrade. Known as the' White City', Belgrade is one of the oldest cities in Europe. Sitting at the confluence of two major rivers the – Sava and the Danube – it's an important intersection between Eastern and Western Europe. Here you'll experience an energetic mix of progressive flamboyance and conservative customs. On arrival, enjoy a guided tour of the city's wide boulevards and squares, and the historic and green heart of Kalemegdan Park. The park is home to Kalemegdan Fortress, which has overlooked the Danube River here for centuries. In the evening, head down to Skadarska Street in the bohemian quarter of Skadarlija to sample some authentic local food and enjoy the lively atmosphere, in a place where Orthodox churches vie for space next to fashionable nightclubs.
Day 7: Belgrade
Today is a free day to further discover Belgrade. You might like to take a cruise along the Danube River, passing the Kalemegdan Fortress, Pancevo Bridge and Zemun. Make sure you visit the imposing Hram Svetog Save (St Sava Church). Alternatively the local market Zeleni Venac can keep you occupied for hours. Perhaps take a stroll through the Nikola Tesla Museum to learn about the life and work of Serbia's greatest inventor, or check out the city's Ethnographic or Military Museums. You can climb the 36-metre, 1896 Gardos tower in Zemun for sweeping views of the city and the Danube, or get a crash course in Serbian contemporary art at Zepter Museum. If the weather is warm, why not brave the crowds on Ada Ciganlija beach, where you can swim, take part in water-sports or simply soak up the sun with a cocktail. Throughout the summer months, Belgrade hosts a variety of musical and cultural events and the city is abuzz with people and activities. The city's nightlife has become legendary throughout Europe, with several hundred floating bars, restaurants and nightclubs lining the Danube and Sava rivers.
Day 8: Sarajevo
Today travel by bus through beautiful countryside to Sarajevo. The journey will take around eight hours in total, so sit back and enjoy the scenery. Sarajevo is Bosnia and Herzegovina's small but vibrant capital. Twenty years after the end of a devastating war, Sarajevo is slowly asserting itself as one of Europe's most beautiful and interesting destinations. The city often draws comparisons with Istanbul as a city that mixes east and west – dotted with minarets, mosques, bazaars and the aroma of coffee. On arrival, embark on a guided tour to gain an insight into the history and culture of the city. Sarajevo is one of the few cities in the world that features an Orthodox church, a Catholic church and a mosque (the famous Begova Džamija) all within close proximity. In the evening, perhaps enjoy a simple but delicious meal in Bascarsija, Sarajevo's old bazaar. Out from here the city's history unfolds – from Ottoman-era buildings to the elaborate constructions of the Austro-Hungarian period and on to the ugly structures of the communists. Try the local speciality of bosanski cevapi (grilled minced meat mixed with mild spices).
Day 9: Mostar / Sarajevo
Today head out of Sarajevo for a day trip to Mostar, a town situated in a beautiful valley in the high mountains of Herzegovina (approximately 2.5 hours). Thanks to the river Neretva Mostar was able to develop as a city in the barren landscape of Herzegovina. Neretva's size turned Mostar into a trading centre of the region very early on. The city was the most heavily bombed settlement in Bosnia during the war, but it has since been rebuilt and now features on UNESCO's World Heritage list. On arrival, head to the famous Stari Most Bridge, first built by the Ottomans in 1565 – it was the great architect Mimar Hajrudin who succeeded with the impossible mission to cross the Neretva River with a single span stone bridge. The bridge also made headline news during the Yugoslav wars when it was destroyed in 1993. It was rebuilt and reopened in 2004, and there's an interesting museum about its history next to the bridge itself. If you're lucky you'll see the famous bridge divers hurl themselves into the icy waters below. It's a tradition for the young men of the town to make the jump, and it's now an annual competition. In the evening, return to Sarajevo, where you'll enjoy a cooking class and included dinner at your pension.
Day 10: Sarajevo
Enjoy a free day in and around Sarajevo. You could take an optional day trip out to the thermal springs and green parks of Ilidza, the source of the River Bosna. You might prefer to discover local history with a visit to the History Museum and the Sarajevo War Tunnels (dug underneath the airport runway and used to smuggle provisions into the city during its siege), or learn about the tragedies faced by the city's Jews at the Jewish Museum. Perhaps get cultural with a stroll through the Art Gallery of Bosnia and Herzegovina. Perhaps return to Baščaršija and get lost in the mosques, caravanserais, and stone-vaulted bazaars, snacking on burek or ćevapi, or ramble along through Park Prinčeva for views of the city. The Pivnica HS brewery, which also has a restaurant, is a good place to sample local award-winning beer and spend an evening.
Day 11: Durmitor National Park / Niksic
Board our private transfer and travel through beautiful countryside to Montenegro, arguably one of the most stunning countries in the world. The drive today is long (approx 7-9 hours) but very scenic, and we will stop numerous times, so have your camera at the ready. Get back to nature by travelling into the heart of the beautiful Durmitor National Park. This World Heritage site was formed by glaciers and is crisscrossed with rugged mountains (40 of which reach over 2,000 metres in height), pristine pine forests, two deep canyons, rivers, crystal lakes and underground streams. Enjoy a hike through this wonderful, lesser-explored wilderness, along the shores of a lake (approx 2km). Keep an eye out for some of the 163 species of bird or 50 species of mammal that the region is home to. If you prefer to opt out of the hike you can instead just take in the tranquil surrounds until the group returns. Continue to the nearby town of Niksic where you will spend the night.
Day 12: Kotor
Today drive to Kotor (approximately 3 hours). This 5th-century World Heritage-listed city is set on a secluded bay, with towering peaks surrounding a rocky coastline dotted with pretty waterside towns. Upon arrival why not head out to see the 12th-century Cathedral of St Tryphun, the South Gates of Kotor (the Gurdich Gate) and the Armoury Square (Trg od oruzija). You might like to get delightfully lost in the crooked alleyways, checking out the boutiques and cafes, or climb the hills behind the city to visit Kotor's ruined fortification walls. A one-and-a-half hour hike up the stone steps, past churches, gates, and bastions to the Fortress of Sveti Ivan at the top rewards you with magnificent views across town and the brooding Bay of Kotor. In the evening the city walls are prettily lit up to provide a unique night-time perspective.
Day 13: Kotor
Today you have the opportunity to take part in optional day trips out of Kotor. Perhaps take a cruise on Kotor Fjord, visiting the twin islands of Our Lady of the Rocks and Sveti Dordje (St George), with its church in the middle of the bay. Legends has it that sailors once spotted an image of the Virgin Mary on a rock here, and so then each time they completed a successful voyage they added another rock as an offering. Eventually so many were added that an island emerged and the church was built on top of it. Alternatively, consider a trip to Budva, a mere 30-minute busy ride out of Kotor. With its busy beaches, charming Old Town, bustling restaurants and bars, Budva is like Montenegro's little version of Miami. For some more history, head up to Montenegro's former capital Cetinje, now a laidback village with grand mansions that were used as embassies in days gone by. Enjoy a final night in Kotor, perhaps by listening to some of the live music that gets the cobbled streets busy.
Day 14: Dubrovnik
Depart Montenegro on a three-hour bus journey along the beautiful southern coast of Croatia to Dubrovnik. Dubrovnik's walled old town is often referred to as the pearl of the Adriatic despite its tiny size, and it's now famed for it's part in the TV show 'Game of Thrones'. On arrival, head out on a walk along the city walls with your leader, enjoying views of the sparkling Adriatic Ocean. You'll also visit Big Onofrio's Fountain, built by the European architect Onofrio della Cava in the 15th century to supply water to the city. Afterwards, perhaps check out the 13th-century Franciscan monastery or the Sponza and Rector's Palaces, the only Renaissance buildings in the city to survive a devastating earthquake and fire in 1667. You might like to visit the city's War Photography Museum, or if you have time, even take a boat trip to nearby Lokrum Island, where you will find the French-built Fort Royal Castle, a monastery, and a botanical garden that dates back to when the Austrian archduke Maximilian had his holiday home on the island. At the end of your journey, perhaps you'd prefer to simply unwind on a beach. On the last night of your trip, why not enjoy one last meal with the group and toast to your adventures.
Day 15: Dubrovnik
Today your adventure comes to an end. There are no activities planned and you are free to depart at any time. There's lots to see and do here in the wonderful city of Dubrovnik, so perhaps stay a few extra days.
Orientation walk of Vukovar, including guided hospital visit
Ilok Winery Visit & Wine Tasting
Belgrade - City Tour with Local Guide
Sarajevo - City Tour with Local Guide
Cooking Class & Dinner Sarajevo
Mostar Day Trip
Durmitor National Park
Dubrovnik - City Walls Walk
Meals
14 Breakfast(s) Included
1 Dinner(s) Included

Style: Original

Hotel (7 nights), Guesthouse (3 nights), Hostel (1 night), Pension (3 nights)
Question: How many suitcases can I take with me on my trip?
Each person is allowed one "check-in," and one "carry-on." Remember to take all valuables with you as "carry-on", because electronic equipment, cameras, laptops, jewelry, business documents and money are not covered by the airlines' liability, so always carry them aboard with you.
Question: Is Airfare Included in the Price?
Airfare from your point of origin to and from the trip is not included in the land price.
Similar Tours Other Travelers Liked
Ratings based off 115 reviews about Intrepid Tours - currently showing 6 reviews with comments only
AffordableTours.com® does not itself offer, service or administer the Travel Packages, and the ultimate terms and conditions of any Travel Package made available via the Site Offerings (including the prices quoted in connection with same) will be determined by the applicable Third-Party Travel Service Provider. AffordableTours.com® does not represent or warrant that the Price Quotes are accurate, up-to-date or free of error, or that same will be honored by the applicable Third-Party Travel Service Providers. All Price Quotes, Travel Package availability, Travel Package details/itinerary and other Content are subject to change without notice. All travel details published by and through the Site Offerings should be confirmed directly with the applicable Third-Party Travel Service Provider prior to making any travel plans. Reliance on any information made available to you by and through the Site Offerings is solely at your own risk.
There are many friendly consultants at AffordableTours.com that are ready to answer any of your questions or assist you with your reservation.

Please note: For pricing information, please submit a quote request or call to speak with a qualified travel consultant. We will not be able to send you a price quotation from this Q&A section.