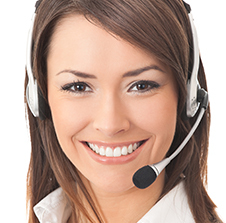 Speak With A Tour Specialist
Dates & Prices
*Departure Dates in bold denote Guaranteed Departures
Start Date
End Date
Offers
Brochure
Land Price
Our Price
Quote

From

Wed,

Oct 09, 2019

To

Sun,

Oct 20, 2019
Deals

Promotions For This Departure

Current Promotions

Call or submit a quote for award-winning value and service!

15% Off 18-29s Trips

Mention Promo Code: PT8081

15% Off 18-29s Trips

Promotion Details

Got your eye on the trip of a lifetime but need some time to get it together? Book an 18-29s trip at least 12 months in advance and get 10% off. Plus as always receive our AffordableTours.com 5% extra savings.

Must Book By Mon, Sep 30, 2019

View Promotion Terms & Conditions ›

10% discount applies to Intrepid 18 to 29's tours only for departures booked & deposited at least 12 months prior to travel. Excludes Tailor-made, Asia Passes, Short Break Adventures and tours operated by 3rd party suppliers. Discounts apply to new bookings only. The discount applies to the land tour price only and cannot be used in conjunction with any other offer. Discount does not apply to local payments, permits, additional travel arrangements, international and local airfares. A deposit of $100 per person per tour is required on booking with full payment required a minimum of 56 days prior to departure. All tours subject to availability. Prices are per person based on twin share accommodation, low season, tour only. Prices, itineraries and inclusions are subject to change without notice. Please note that unless the departure date is marked Departure Guaranteed (DG), there might be some changes to the tour including the departure date. This offer may be changed or withdrawn without notice at any time. Other restrictions may apply.

×

$858

Get Our Price
Get Quote

From

Wed,

Oct 30, 2019

To

Sun,

Nov 10, 2019
Deals

Promotions For This Departure

Current Promotions

Call or submit a quote for award-winning value and service!

15% Off 18-29s Trips

Mention Promo Code: PT8081

15% Off 18-29s Trips

Promotion Details

Got your eye on the trip of a lifetime but need some time to get it together? Book an 18-29s trip at least 12 months in advance and get 10% off. Plus as always receive our AffordableTours.com 5% extra savings.

Must Book By Mon, Sep 30, 2019

View Promotion Terms & Conditions ›

10% discount applies to Intrepid 18 to 29's tours only for departures booked & deposited at least 12 months prior to travel. Excludes Tailor-made, Asia Passes, Short Break Adventures and tours operated by 3rd party suppliers. Discounts apply to new bookings only. The discount applies to the land tour price only and cannot be used in conjunction with any other offer. Discount does not apply to local payments, permits, additional travel arrangements, international and local airfares. A deposit of $100 per person per tour is required on booking with full payment required a minimum of 56 days prior to departure. All tours subject to availability. Prices are per person based on twin share accommodation, low season, tour only. Prices, itineraries and inclusions are subject to change without notice. Please note that unless the departure date is marked Departure Guaranteed (DG), there might be some changes to the tour including the departure date. This offer may be changed or withdrawn without notice at any time. Other restrictions may apply.

×

$1,050

Get Our Price
Get Quote

From

Wed,

Nov 06, 2019

To

Sun,

Nov 17, 2019
Deals

Promotions For This Departure

Current Promotions

Call or submit a quote for award-winning value and service!

15% Off 18-29s Trips

Mention Promo Code: PT8081

15% Off 18-29s Trips

Promotion Details

Got your eye on the trip of a lifetime but need some time to get it together? Book an 18-29s trip at least 12 months in advance and get 10% off. Plus as always receive our AffordableTours.com 5% extra savings.

Must Book By Mon, Sep 30, 2019

View Promotion Terms & Conditions ›

10% discount applies to Intrepid 18 to 29's tours only for departures booked & deposited at least 12 months prior to travel. Excludes Tailor-made, Asia Passes, Short Break Adventures and tours operated by 3rd party suppliers. Discounts apply to new bookings only. The discount applies to the land tour price only and cannot be used in conjunction with any other offer. Discount does not apply to local payments, permits, additional travel arrangements, international and local airfares. A deposit of $100 per person per tour is required on booking with full payment required a minimum of 56 days prior to departure. All tours subject to availability. Prices are per person based on twin share accommodation, low season, tour only. Prices, itineraries and inclusions are subject to change without notice. Please note that unless the departure date is marked Departure Guaranteed (DG), there might be some changes to the tour including the departure date. This offer may be changed or withdrawn without notice at any time. Other restrictions may apply.

×

$858

Get Our Price
Get Quote

From

Wed,

Nov 13, 2019

To

Sun,

Nov 24, 2019
Deals

Promotions For This Departure

Current Promotions

Call or submit a quote for award-winning value and service!

15% Off 18-29s Trips

Mention Promo Code: PT8081

15% Off 18-29s Trips

Promotion Details

Got your eye on the trip of a lifetime but need some time to get it together? Book an 18-29s trip at least 12 months in advance and get 10% off. Plus as always receive our AffordableTours.com 5% extra savings.

Must Book By Mon, Sep 30, 2019

View Promotion Terms & Conditions ›

10% discount applies to Intrepid 18 to 29's tours only for departures booked & deposited at least 12 months prior to travel. Excludes Tailor-made, Asia Passes, Short Break Adventures and tours operated by 3rd party suppliers. Discounts apply to new bookings only. The discount applies to the land tour price only and cannot be used in conjunction with any other offer. Discount does not apply to local payments, permits, additional travel arrangements, international and local airfares. A deposit of $100 per person per tour is required on booking with full payment required a minimum of 56 days prior to departure. All tours subject to availability. Prices are per person based on twin share accommodation, low season, tour only. Prices, itineraries and inclusions are subject to change without notice. Please note that unless the departure date is marked Departure Guaranteed (DG), there might be some changes to the tour including the departure date. This offer may be changed or withdrawn without notice at any time. Other restrictions may apply.

×

$1,010

Get Our Price
Get Quote

From

Wed,

Nov 20, 2019

To

Sun,

Dec 01, 2019
Deals

Promotions For This Departure

Current Promotions

Call or submit a quote for award-winning value and service!

15% Off 18-29s Trips

Mention Promo Code: PT8081

15% Off 18-29s Trips

Promotion Details

Got your eye on the trip of a lifetime but need some time to get it together? Book an 18-29s trip at least 12 months in advance and get 10% off. Plus as always receive our AffordableTours.com 5% extra savings.

Must Book By Mon, Sep 30, 2019

View Promotion Terms & Conditions ›

10% discount applies to Intrepid 18 to 29's tours only for departures booked & deposited at least 12 months prior to travel. Excludes Tailor-made, Asia Passes, Short Break Adventures and tours operated by 3rd party suppliers. Discounts apply to new bookings only. The discount applies to the land tour price only and cannot be used in conjunction with any other offer. Discount does not apply to local payments, permits, additional travel arrangements, international and local airfares. A deposit of $100 per person per tour is required on booking with full payment required a minimum of 56 days prior to departure. All tours subject to availability. Prices are per person based on twin share accommodation, low season, tour only. Prices, itineraries and inclusions are subject to change without notice. Please note that unless the departure date is marked Departure Guaranteed (DG), there might be some changes to the tour including the departure date. This offer may be changed or withdrawn without notice at any time. Other restrictions may apply.

×

$1,060

Get Our Price
Get Quote

From

Wed,

Nov 27, 2019

To

Sun,

Dec 08, 2019
Deals

Promotions For This Departure

Current Promotions

Call or submit a quote for award-winning value and service!

15% Off 18-29s Trips

Mention Promo Code: PT8081

15% Off 18-29s Trips

Promotion Details

Got your eye on the trip of a lifetime but need some time to get it together? Book an 18-29s trip at least 12 months in advance and get 10% off. Plus as always receive our AffordableTours.com 5% extra savings.

Must Book By Mon, Sep 30, 2019

View Promotion Terms & Conditions ›

10% discount applies to Intrepid 18 to 29's tours only for departures booked & deposited at least 12 months prior to travel. Excludes Tailor-made, Asia Passes, Short Break Adventures and tours operated by 3rd party suppliers. Discounts apply to new bookings only. The discount applies to the land tour price only and cannot be used in conjunction with any other offer. Discount does not apply to local payments, permits, additional travel arrangements, international and local airfares. A deposit of $100 per person per tour is required on booking with full payment required a minimum of 56 days prior to departure. All tours subject to availability. Prices are per person based on twin share accommodation, low season, tour only. Prices, itineraries and inclusions are subject to change without notice. Please note that unless the departure date is marked Departure Guaranteed (DG), there might be some changes to the tour including the departure date. This offer may be changed or withdrawn without notice at any time. Other restrictions may apply.

×

$1,045

Get Our Price
Get Quote

From

Wed,

Dec 04, 2019

To

Sun,

Dec 15, 2019
Deals

Promotions For This Departure

Current Promotions

Call or submit a quote for award-winning value and service!

15% Off 18-29s Trips

Mention Promo Code: PT8081

15% Off 18-29s Trips

Promotion Details

Got your eye on the trip of a lifetime but need some time to get it together? Book an 18-29s trip at least 12 months in advance and get 10% off. Plus as always receive our AffordableTours.com 5% extra savings.

Must Book By Mon, Sep 30, 2019

View Promotion Terms & Conditions ›

10% discount applies to Intrepid 18 to 29's tours only for departures booked & deposited at least 12 months prior to travel. Excludes Tailor-made, Asia Passes, Short Break Adventures and tours operated by 3rd party suppliers. Discounts apply to new bookings only. The discount applies to the land tour price only and cannot be used in conjunction with any other offer. Discount does not apply to local payments, permits, additional travel arrangements, international and local airfares. A deposit of $100 per person per tour is required on booking with full payment required a minimum of 56 days prior to departure. All tours subject to availability. Prices are per person based on twin share accommodation, low season, tour only. Prices, itineraries and inclusions are subject to change without notice. Please note that unless the departure date is marked Departure Guaranteed (DG), there might be some changes to the tour including the departure date. This offer may be changed or withdrawn without notice at any time. Other restrictions may apply.

×

$1,045

Get Our Price
Get Quote

From

Wed,

Dec 11, 2019

To

Sun,

Dec 22, 2019
Deals

Promotions For This Departure

Current Promotions

Call or submit a quote for award-winning value and service!

15% Off 18-29s Trips

Mention Promo Code: PT8081

15% Off 18-29s Trips

Promotion Details

Got your eye on the trip of a lifetime but need some time to get it together? Book an 18-29s trip at least 12 months in advance and get 10% off. Plus as always receive our AffordableTours.com 5% extra savings.

Must Book By Mon, Sep 30, 2019

View Promotion Terms & Conditions ›

10% discount applies to Intrepid 18 to 29's tours only for departures booked & deposited at least 12 months prior to travel. Excludes Tailor-made, Asia Passes, Short Break Adventures and tours operated by 3rd party suppliers. Discounts apply to new bookings only. The discount applies to the land tour price only and cannot be used in conjunction with any other offer. Discount does not apply to local payments, permits, additional travel arrangements, international and local airfares. A deposit of $100 per person per tour is required on booking with full payment required a minimum of 56 days prior to departure. All tours subject to availability. Prices are per person based on twin share accommodation, low season, tour only. Prices, itineraries and inclusions are subject to change without notice. Please note that unless the departure date is marked Departure Guaranteed (DG), there might be some changes to the tour including the departure date. This offer may be changed or withdrawn without notice at any time. Other restrictions may apply.

×

$1,045

Get Our Price
Get Quote

From

Wed,

Dec 18, 2019

To

Sun,

Dec 29, 2019
Deals

Promotions For This Departure

Current Promotions

Call or submit a quote for award-winning value and service!

15% Off 18-29s Trips

Mention Promo Code: PT8081

15% Off 18-29s Trips

Promotion Details

Got your eye on the trip of a lifetime but need some time to get it together? Book an 18-29s trip at least 12 months in advance and get 10% off. Plus as always receive our AffordableTours.com 5% extra savings.

Must Book By Mon, Sep 30, 2019

View Promotion Terms & Conditions ›

10% discount applies to Intrepid 18 to 29's tours only for departures booked & deposited at least 12 months prior to travel. Excludes Tailor-made, Asia Passes, Short Break Adventures and tours operated by 3rd party suppliers. Discounts apply to new bookings only. The discount applies to the land tour price only and cannot be used in conjunction with any other offer. Discount does not apply to local payments, permits, additional travel arrangements, international and local airfares. A deposit of $100 per person per tour is required on booking with full payment required a minimum of 56 days prior to departure. All tours subject to availability. Prices are per person based on twin share accommodation, low season, tour only. Prices, itineraries and inclusions are subject to change without notice. Please note that unless the departure date is marked Departure Guaranteed (DG), there might be some changes to the tour including the departure date. This offer may be changed or withdrawn without notice at any time. Other restrictions may apply.

×

$993

Get Our Price
Get Quote

From

Wed,

Dec 25, 2019

To

Sun,

Jan 05, 2020
Deals

Promotions For This Departure

Current Promotions

Call or submit a quote for award-winning value and service!

15% Off 18-29s Trips

Mention Promo Code: PT8081

15% Off 18-29s Trips

Promotion Details

Got your eye on the trip of a lifetime but need some time to get it together? Book an 18-29s trip at least 12 months in advance and get 10% off. Plus as always receive our AffordableTours.com 5% extra savings.

Must Book By Mon, Sep 30, 2019

View Promotion Terms & Conditions ›

10% discount applies to Intrepid 18 to 29's tours only for departures booked & deposited at least 12 months prior to travel. Excludes Tailor-made, Asia Passes, Short Break Adventures and tours operated by 3rd party suppliers. Discounts apply to new bookings only. The discount applies to the land tour price only and cannot be used in conjunction with any other offer. Discount does not apply to local payments, permits, additional travel arrangements, international and local airfares. A deposit of $100 per person per tour is required on booking with full payment required a minimum of 56 days prior to departure. All tours subject to availability. Prices are per person based on twin share accommodation, low season, tour only. Prices, itineraries and inclusions are subject to change without notice. Please note that unless the departure date is marked Departure Guaranteed (DG), there might be some changes to the tour including the departure date. This offer may be changed or withdrawn without notice at any time. Other restrictions may apply.

×

$1,045

Get Our Price
Get Quote

From

Thu,

Jan 02, 2020

To

Mon,

Jan 13, 2020
Deals

Promotions For This Departure

Current Promotions

Call or submit a quote for award-winning value and service!

15% Off 18-29s Trips

Mention Promo Code: PT8081

15% Off 18-29s Trips

Promotion Details

Got your eye on the trip of a lifetime but need some time to get it together? Book an 18-29s trip at least 12 months in advance and get 10% off. Plus as always receive our AffordableTours.com 5% extra savings.

Must Book By Mon, Sep 30, 2019

View Promotion Terms & Conditions ›

10% discount applies to Intrepid 18 to 29's tours only for departures booked & deposited at least 12 months prior to travel. Excludes Tailor-made, Asia Passes, Short Break Adventures and tours operated by 3rd party suppliers. Discounts apply to new bookings only. The discount applies to the land tour price only and cannot be used in conjunction with any other offer. Discount does not apply to local payments, permits, additional travel arrangements, international and local airfares. A deposit of $100 per person per tour is required on booking with full payment required a minimum of 56 days prior to departure. All tours subject to availability. Prices are per person based on twin share accommodation, low season, tour only. Prices, itineraries and inclusions are subject to change without notice. Please note that unless the departure date is marked Departure Guaranteed (DG), there might be some changes to the tour including the departure date. This offer may be changed or withdrawn without notice at any time. Other restrictions may apply.

×

$1,010

Get Our Price
Get Quote

From

Mon,

Jan 06, 2020

To

Fri,

Jan 17, 2020
Deals

Promotions For This Departure

Current Promotions

Call or submit a quote for award-winning value and service!

15% Off 18-29s Trips

Mention Promo Code: PT8081

15% Off 18-29s Trips

Promotion Details

Got your eye on the trip of a lifetime but need some time to get it together? Book an 18-29s trip at least 12 months in advance and get 10% off. Plus as always receive our AffordableTours.com 5% extra savings.

Must Book By Mon, Sep 30, 2019

View Promotion Terms & Conditions ›

10% discount applies to Intrepid 18 to 29's tours only for departures booked & deposited at least 12 months prior to travel. Excludes Tailor-made, Asia Passes, Short Break Adventures and tours operated by 3rd party suppliers. Discounts apply to new bookings only. The discount applies to the land tour price only and cannot be used in conjunction with any other offer. Discount does not apply to local payments, permits, additional travel arrangements, international and local airfares. A deposit of $100 per person per tour is required on booking with full payment required a minimum of 56 days prior to departure. All tours subject to availability. Prices are per person based on twin share accommodation, low season, tour only. Prices, itineraries and inclusions are subject to change without notice. Please note that unless the departure date is marked Departure Guaranteed (DG), there might be some changes to the tour including the departure date. This offer may be changed or withdrawn without notice at any time. Other restrictions may apply.

×

$1,010

Get Our Price
Get Quote

From

Thu,

Jan 09, 2020

To

Mon,

Jan 20, 2020
Deals

Promotions For This Departure

Current Promotions

Call or submit a quote for award-winning value and service!

15% Off 18-29s Trips

Mention Promo Code: PT8081

15% Off 18-29s Trips

Promotion Details

Got your eye on the trip of a lifetime but need some time to get it together? Book an 18-29s trip at least 12 months in advance and get 10% off. Plus as always receive our AffordableTours.com 5% extra savings.

Must Book By Mon, Sep 30, 2019

View Promotion Terms & Conditions ›

10% discount applies to Intrepid 18 to 29's tours only for departures booked & deposited at least 12 months prior to travel. Excludes Tailor-made, Asia Passes, Short Break Adventures and tours operated by 3rd party suppliers. Discounts apply to new bookings only. The discount applies to the land tour price only and cannot be used in conjunction with any other offer. Discount does not apply to local payments, permits, additional travel arrangements, international and local airfares. A deposit of $100 per person per tour is required on booking with full payment required a minimum of 56 days prior to departure. All tours subject to availability. Prices are per person based on twin share accommodation, low season, tour only. Prices, itineraries and inclusions are subject to change without notice. Please note that unless the departure date is marked Departure Guaranteed (DG), there might be some changes to the tour including the departure date. This offer may be changed or withdrawn without notice at any time. Other restrictions may apply.

×

$1,010

Get Our Price
Get Quote

From

Wed,

Jan 15, 2020

To

Sun,

Jan 26, 2020
Deals

Promotions For This Departure

Current Promotions

Call or submit a quote for award-winning value and service!

15% Off 18-29s Trips

Mention Promo Code: PT8081

15% Off 18-29s Trips

Promotion Details

Got your eye on the trip of a lifetime but need some time to get it together? Book an 18-29s trip at least 12 months in advance and get 10% off. Plus as always receive our AffordableTours.com 5% extra savings.

Must Book By Mon, Sep 30, 2019

View Promotion Terms & Conditions ›

10% discount applies to Intrepid 18 to 29's tours only for departures booked & deposited at least 12 months prior to travel. Excludes Tailor-made, Asia Passes, Short Break Adventures and tours operated by 3rd party suppliers. Discounts apply to new bookings only. The discount applies to the land tour price only and cannot be used in conjunction with any other offer. Discount does not apply to local payments, permits, additional travel arrangements, international and local airfares. A deposit of $100 per person per tour is required on booking with full payment required a minimum of 56 days prior to departure. All tours subject to availability. Prices are per person based on twin share accommodation, low season, tour only. Prices, itineraries and inclusions are subject to change without notice. Please note that unless the departure date is marked Departure Guaranteed (DG), there might be some changes to the tour including the departure date. This offer may be changed or withdrawn without notice at any time. Other restrictions may apply.

×

$1,010

Get Our Price
Get Quote

From

Wed,

Jan 29, 2020

To

Sun,

Feb 09, 2020
Deals

Promotions For This Departure

Current Promotions

Call or submit a quote for award-winning value and service!

15% Off 18-29s Trips

Mention Promo Code: PT8081

15% Off 18-29s Trips

Promotion Details

Got your eye on the trip of a lifetime but need some time to get it together? Book an 18-29s trip at least 12 months in advance and get 10% off. Plus as always receive our AffordableTours.com 5% extra savings.

Must Book By Mon, Sep 30, 2019

View Promotion Terms & Conditions ›

10% discount applies to Intrepid 18 to 29's tours only for departures booked & deposited at least 12 months prior to travel. Excludes Tailor-made, Asia Passes, Short Break Adventures and tours operated by 3rd party suppliers. Discounts apply to new bookings only. The discount applies to the land tour price only and cannot be used in conjunction with any other offer. Discount does not apply to local payments, permits, additional travel arrangements, international and local airfares. A deposit of $100 per person per tour is required on booking with full payment required a minimum of 56 days prior to departure. All tours subject to availability. Prices are per person based on twin share accommodation, low season, tour only. Prices, itineraries and inclusions are subject to change without notice. Please note that unless the departure date is marked Departure Guaranteed (DG), there might be some changes to the tour including the departure date. This offer may be changed or withdrawn without notice at any time. Other restrictions may apply.

×

$1,010

Get Our Price
Get Quote

From

Mon,

Feb 17, 2020

To

Fri,

Feb 28, 2020
Deals

Promotions For This Departure

Current Promotions

Call or submit a quote for award-winning value and service!

15% Off 18-29s Trips

Mention Promo Code: PT8081

15% Off 18-29s Trips

Promotion Details

Got your eye on the trip of a lifetime but need some time to get it together? Book an 18-29s trip at least 12 months in advance and get 10% off. Plus as always receive our AffordableTours.com 5% extra savings.

Must Book By Mon, Sep 30, 2019

View Promotion Terms & Conditions ›

10% discount applies to Intrepid 18 to 29's tours only for departures booked & deposited at least 12 months prior to travel. Excludes Tailor-made, Asia Passes, Short Break Adventures and tours operated by 3rd party suppliers. Discounts apply to new bookings only. The discount applies to the land tour price only and cannot be used in conjunction with any other offer. Discount does not apply to local payments, permits, additional travel arrangements, international and local airfares. A deposit of $100 per person per tour is required on booking with full payment required a minimum of 56 days prior to departure. All tours subject to availability. Prices are per person based on twin share accommodation, low season, tour only. Prices, itineraries and inclusions are subject to change without notice. Please note that unless the departure date is marked Departure Guaranteed (DG), there might be some changes to the tour including the departure date. This offer may be changed or withdrawn without notice at any time. Other restrictions may apply.

×

$970

Get Our Price
Get Quote

From

Wed,

Feb 26, 2020

To

Sun,

Mar 08, 2020
Deals

Promotions For This Departure

Current Promotions

Call or submit a quote for award-winning value and service!

15% Off 18-29s Trips

Mention Promo Code: PT8081

15% Off 18-29s Trips

Promotion Details

Got your eye on the trip of a lifetime but need some time to get it together? Book an 18-29s trip at least 12 months in advance and get 10% off. Plus as always receive our AffordableTours.com 5% extra savings.

Must Book By Mon, Sep 30, 2019

View Promotion Terms & Conditions ›

10% discount applies to Intrepid 18 to 29's tours only for departures booked & deposited at least 12 months prior to travel. Excludes Tailor-made, Asia Passes, Short Break Adventures and tours operated by 3rd party suppliers. Discounts apply to new bookings only. The discount applies to the land tour price only and cannot be used in conjunction with any other offer. Discount does not apply to local payments, permits, additional travel arrangements, international and local airfares. A deposit of $100 per person per tour is required on booking with full payment required a minimum of 56 days prior to departure. All tours subject to availability. Prices are per person based on twin share accommodation, low season, tour only. Prices, itineraries and inclusions are subject to change without notice. Please note that unless the departure date is marked Departure Guaranteed (DG), there might be some changes to the tour including the departure date. This offer may be changed or withdrawn without notice at any time. Other restrictions may apply.

×

$970

Get Our Price
Get Quote

From

Wed,

Mar 04, 2020

To

Sun,

Mar 15, 2020
Deals

Promotions For This Departure

Current Promotions

Call or submit a quote for award-winning value and service!

15% Off 18-29s Trips

Mention Promo Code: PT8081

15% Off 18-29s Trips

Promotion Details

Got your eye on the trip of a lifetime but need some time to get it together? Book an 18-29s trip at least 12 months in advance and get 10% off. Plus as always receive our AffordableTours.com 5% extra savings.

Must Book By Mon, Sep 30, 2019

View Promotion Terms & Conditions ›

10% discount applies to Intrepid 18 to 29's tours only for departures booked & deposited at least 12 months prior to travel. Excludes Tailor-made, Asia Passes, Short Break Adventures and tours operated by 3rd party suppliers. Discounts apply to new bookings only. The discount applies to the land tour price only and cannot be used in conjunction with any other offer. Discount does not apply to local payments, permits, additional travel arrangements, international and local airfares. A deposit of $100 per person per tour is required on booking with full payment required a minimum of 56 days prior to departure. All tours subject to availability. Prices are per person based on twin share accommodation, low season, tour only. Prices, itineraries and inclusions are subject to change without notice. Please note that unless the departure date is marked Departure Guaranteed (DG), there might be some changes to the tour including the departure date. This offer may be changed or withdrawn without notice at any time. Other restrictions may apply.

×

$970

Get Our Price
Get Quote

From

Wed,

Mar 18, 2020

To

Sun,

Mar 29, 2020
Deals

Promotions For This Departure

Current Promotions

Call or submit a quote for award-winning value and service!

15% Off 18-29s Trips

Mention Promo Code: PT8081

15% Off 18-29s Trips

Promotion Details

Got your eye on the trip of a lifetime but need some time to get it together? Book an 18-29s trip at least 12 months in advance and get 10% off. Plus as always receive our AffordableTours.com 5% extra savings.

Must Book By Mon, Sep 30, 2019

View Promotion Terms & Conditions ›

10% discount applies to Intrepid 18 to 29's tours only for departures booked & deposited at least 12 months prior to travel. Excludes Tailor-made, Asia Passes, Short Break Adventures and tours operated by 3rd party suppliers. Discounts apply to new bookings only. The discount applies to the land tour price only and cannot be used in conjunction with any other offer. Discount does not apply to local payments, permits, additional travel arrangements, international and local airfares. A deposit of $100 per person per tour is required on booking with full payment required a minimum of 56 days prior to departure. All tours subject to availability. Prices are per person based on twin share accommodation, low season, tour only. Prices, itineraries and inclusions are subject to change without notice. Please note that unless the departure date is marked Departure Guaranteed (DG), there might be some changes to the tour including the departure date. This offer may be changed or withdrawn without notice at any time. Other restrictions may apply.

×

$970

Get Our Price
Get Quote

From

Wed,

Apr 08, 2020

To

Sun,

Apr 19, 2020
Deals

Promotions For This Departure

Current Promotions

Call or submit a quote for award-winning value and service!

15% Off 18-29s Trips

Mention Promo Code: PT8081

15% Off 18-29s Trips

Promotion Details

Got your eye on the trip of a lifetime but need some time to get it together? Book an 18-29s trip at least 12 months in advance and get 10% off. Plus as always receive our AffordableTours.com 5% extra savings.

Must Book By Mon, Sep 30, 2019

View Promotion Terms & Conditions ›

10% discount applies to Intrepid 18 to 29's tours only for departures booked & deposited at least 12 months prior to travel. Excludes Tailor-made, Asia Passes, Short Break Adventures and tours operated by 3rd party suppliers. Discounts apply to new bookings only. The discount applies to the land tour price only and cannot be used in conjunction with any other offer. Discount does not apply to local payments, permits, additional travel arrangements, international and local airfares. A deposit of $100 per person per tour is required on booking with full payment required a minimum of 56 days prior to departure. All tours subject to availability. Prices are per person based on twin share accommodation, low season, tour only. Prices, itineraries and inclusions are subject to change without notice. Please note that unless the departure date is marked Departure Guaranteed (DG), there might be some changes to the tour including the departure date. This offer may be changed or withdrawn without notice at any time. Other restrictions may apply.

×

$970

Get Our Price
Get Quote

From

Wed,

Apr 15, 2020

To

Sun,

Apr 26, 2020
Deals

Promotions For This Departure

Current Promotions

Call or submit a quote for award-winning value and service!

15% Off 18-29s Trips

Mention Promo Code: PT8081

15% Off 18-29s Trips

Promotion Details

Got your eye on the trip of a lifetime but need some time to get it together? Book an 18-29s trip at least 12 months in advance and get 10% off. Plus as always receive our AffordableTours.com 5% extra savings.

Must Book By Mon, Sep 30, 2019

View Promotion Terms & Conditions ›

10% discount applies to Intrepid 18 to 29's tours only for departures booked & deposited at least 12 months prior to travel. Excludes Tailor-made, Asia Passes, Short Break Adventures and tours operated by 3rd party suppliers. Discounts apply to new bookings only. The discount applies to the land tour price only and cannot be used in conjunction with any other offer. Discount does not apply to local payments, permits, additional travel arrangements, international and local airfares. A deposit of $100 per person per tour is required on booking with full payment required a minimum of 56 days prior to departure. All tours subject to availability. Prices are per person based on twin share accommodation, low season, tour only. Prices, itineraries and inclusions are subject to change without notice. Please note that unless the departure date is marked Departure Guaranteed (DG), there might be some changes to the tour including the departure date. This offer may be changed or withdrawn without notice at any time. Other restrictions may apply.

×

$970

Get Our Price
Get Quote

From

Wed,

Apr 29, 2020

To

Sun,

May 10, 2020
Deals

Promotions For This Departure

Current Promotions

Call or submit a quote for award-winning value and service!

15% Off 18-29s Trips

Mention Promo Code: PT8081

15% Off 18-29s Trips

Promotion Details

Got your eye on the trip of a lifetime but need some time to get it together? Book an 18-29s trip at least 12 months in advance and get 10% off. Plus as always receive our AffordableTours.com 5% extra savings.

Must Book By Mon, Sep 30, 2019

View Promotion Terms & Conditions ›

10% discount applies to Intrepid 18 to 29's tours only for departures booked & deposited at least 12 months prior to travel. Excludes Tailor-made, Asia Passes, Short Break Adventures and tours operated by 3rd party suppliers. Discounts apply to new bookings only. The discount applies to the land tour price only and cannot be used in conjunction with any other offer. Discount does not apply to local payments, permits, additional travel arrangements, international and local airfares. A deposit of $100 per person per tour is required on booking with full payment required a minimum of 56 days prior to departure. All tours subject to availability. Prices are per person based on twin share accommodation, low season, tour only. Prices, itineraries and inclusions are subject to change without notice. Please note that unless the departure date is marked Departure Guaranteed (DG), there might be some changes to the tour including the departure date. This offer may be changed or withdrawn without notice at any time. Other restrictions may apply.

×

$970

Get Our Price
Get Quote

From

Mon,

May 11, 2020

To

Fri,

May 22, 2020
Deals

Promotions For This Departure

Current Promotions

Call or submit a quote for award-winning value and service!

15% Off 18-29s Trips

Mention Promo Code: PT8081

15% Off 18-29s Trips

Promotion Details

Got your eye on the trip of a lifetime but need some time to get it together? Book an 18-29s trip at least 12 months in advance and get 10% off. Plus as always receive our AffordableTours.com 5% extra savings.

Must Book By Mon, Sep 30, 2019

View Promotion Terms & Conditions ›

10% discount applies to Intrepid 18 to 29's tours only for departures booked & deposited at least 12 months prior to travel. Excludes Tailor-made, Asia Passes, Short Break Adventures and tours operated by 3rd party suppliers. Discounts apply to new bookings only. The discount applies to the land tour price only and cannot be used in conjunction with any other offer. Discount does not apply to local payments, permits, additional travel arrangements, international and local airfares. A deposit of $100 per person per tour is required on booking with full payment required a minimum of 56 days prior to departure. All tours subject to availability. Prices are per person based on twin share accommodation, low season, tour only. Prices, itineraries and inclusions are subject to change without notice. Please note that unless the departure date is marked Departure Guaranteed (DG), there might be some changes to the tour including the departure date. This offer may be changed or withdrawn without notice at any time. Other restrictions may apply.

×

$935

Get Our Price
Get Quote

From

Wed,

Jun 03, 2020

To

Sun,

Jun 14, 2020
Deals

Promotions For This Departure

Current Promotions

Call or submit a quote for award-winning value and service!

15% Off 18-29s Trips

Mention Promo Code: PT8081

15% Off 18-29s Trips

Promotion Details

Got your eye on the trip of a lifetime but need some time to get it together? Book an 18-29s trip at least 12 months in advance and get 10% off. Plus as always receive our AffordableTours.com 5% extra savings.

Must Book By Mon, Sep 30, 2019

View Promotion Terms & Conditions ›

10% discount applies to Intrepid 18 to 29's tours only for departures booked & deposited at least 12 months prior to travel. Excludes Tailor-made, Asia Passes, Short Break Adventures and tours operated by 3rd party suppliers. Discounts apply to new bookings only. The discount applies to the land tour price only and cannot be used in conjunction with any other offer. Discount does not apply to local payments, permits, additional travel arrangements, international and local airfares. A deposit of $100 per person per tour is required on booking with full payment required a minimum of 56 days prior to departure. All tours subject to availability. Prices are per person based on twin share accommodation, low season, tour only. Prices, itineraries and inclusions are subject to change without notice. Please note that unless the departure date is marked Departure Guaranteed (DG), there might be some changes to the tour including the departure date. This offer may be changed or withdrawn without notice at any time. Other restrictions may apply.

×

$935

Get Our Price
Get Quote

From

Wed,

Jun 10, 2020

To

Sun,

Jun 21, 2020
Deals

Promotions For This Departure

Current Promotions

Call or submit a quote for award-winning value and service!

15% Off 18-29s Trips

Mention Promo Code: PT8081

15% Off 18-29s Trips

Promotion Details

Got your eye on the trip of a lifetime but need some time to get it together? Book an 18-29s trip at least 12 months in advance and get 10% off. Plus as always receive our AffordableTours.com 5% extra savings.

Must Book By Mon, Sep 30, 2019

View Promotion Terms & Conditions ›

10% discount applies to Intrepid 18 to 29's tours only for departures booked & deposited at least 12 months prior to travel. Excludes Tailor-made, Asia Passes, Short Break Adventures and tours operated by 3rd party suppliers. Discounts apply to new bookings only. The discount applies to the land tour price only and cannot be used in conjunction with any other offer. Discount does not apply to local payments, permits, additional travel arrangements, international and local airfares. A deposit of $100 per person per tour is required on booking with full payment required a minimum of 56 days prior to departure. All tours subject to availability. Prices are per person based on twin share accommodation, low season, tour only. Prices, itineraries and inclusions are subject to change without notice. Please note that unless the departure date is marked Departure Guaranteed (DG), there might be some changes to the tour including the departure date. This offer may be changed or withdrawn without notice at any time. Other restrictions may apply.

×

$935

Get Our Price
Get Quote

From

Wed,

Jun 17, 2020

To

Sun,

Jun 28, 2020
Deals

Promotions For This Departure

Current Promotions

Call or submit a quote for award-winning value and service!

15% Off 18-29s Trips

Mention Promo Code: PT8081

15% Off 18-29s Trips

Promotion Details

Got your eye on the trip of a lifetime but need some time to get it together? Book an 18-29s trip at least 12 months in advance and get 10% off. Plus as always receive our AffordableTours.com 5% extra savings.

Must Book By Mon, Sep 30, 2019

View Promotion Terms & Conditions ›

10% discount applies to Intrepid 18 to 29's tours only for departures booked & deposited at least 12 months prior to travel. Excludes Tailor-made, Asia Passes, Short Break Adventures and tours operated by 3rd party suppliers. Discounts apply to new bookings only. The discount applies to the land tour price only and cannot be used in conjunction with any other offer. Discount does not apply to local payments, permits, additional travel arrangements, international and local airfares. A deposit of $100 per person per tour is required on booking with full payment required a minimum of 56 days prior to departure. All tours subject to availability. Prices are per person based on twin share accommodation, low season, tour only. Prices, itineraries and inclusions are subject to change without notice. Please note that unless the departure date is marked Departure Guaranteed (DG), there might be some changes to the tour including the departure date. This offer may be changed or withdrawn without notice at any time. Other restrictions may apply.

×

$935

Get Our Price
Get Quote

From

Wed,

Jun 24, 2020

To

Sun,

Jul 05, 2020
Deals

Promotions For This Departure

Current Promotions

Call or submit a quote for award-winning value and service!

15% Off 18-29s Trips

Mention Promo Code: PT8081

15% Off 18-29s Trips

Promotion Details

Got your eye on the trip of a lifetime but need some time to get it together? Book an 18-29s trip at least 12 months in advance and get 10% off. Plus as always receive our AffordableTours.com 5% extra savings.

Must Book By Mon, Sep 30, 2019

View Promotion Terms & Conditions ›

10% discount applies to Intrepid 18 to 29's tours only for departures booked & deposited at least 12 months prior to travel. Excludes Tailor-made, Asia Passes, Short Break Adventures and tours operated by 3rd party suppliers. Discounts apply to new bookings only. The discount applies to the land tour price only and cannot be used in conjunction with any other offer. Discount does not apply to local payments, permits, additional travel arrangements, international and local airfares. A deposit of $100 per person per tour is required on booking with full payment required a minimum of 56 days prior to departure. All tours subject to availability. Prices are per person based on twin share accommodation, low season, tour only. Prices, itineraries and inclusions are subject to change without notice. Please note that unless the departure date is marked Departure Guaranteed (DG), there might be some changes to the tour including the departure date. This offer may be changed or withdrawn without notice at any time. Other restrictions may apply.

×

$935

Get Our Price
Get Quote

From

Wed,

Jul 01, 2020

To

Sun,

Jul 12, 2020
Deals

Promotions For This Departure

Current Promotions

Call or submit a quote for award-winning value and service!

15% Off 18-29s Trips

Mention Promo Code: PT8081

15% Off 18-29s Trips

Promotion Details

Got your eye on the trip of a lifetime but need some time to get it together? Book an 18-29s trip at least 12 months in advance and get 10% off. Plus as always receive our AffordableTours.com 5% extra savings.

Must Book By Mon, Sep 30, 2019

View Promotion Terms & Conditions ›

10% discount applies to Intrepid 18 to 29's tours only for departures booked & deposited at least 12 months prior to travel. Excludes Tailor-made, Asia Passes, Short Break Adventures and tours operated by 3rd party suppliers. Discounts apply to new bookings only. The discount applies to the land tour price only and cannot be used in conjunction with any other offer. Discount does not apply to local payments, permits, additional travel arrangements, international and local airfares. A deposit of $100 per person per tour is required on booking with full payment required a minimum of 56 days prior to departure. All tours subject to availability. Prices are per person based on twin share accommodation, low season, tour only. Prices, itineraries and inclusions are subject to change without notice. Please note that unless the departure date is marked Departure Guaranteed (DG), there might be some changes to the tour including the departure date. This offer may be changed or withdrawn without notice at any time. Other restrictions may apply.

×

$935

Get Our Price
Get Quote

From

Mon,

Jul 06, 2020

To

Fri,

Jul 17, 2020
Deals

Promotions For This Departure

Current Promotions

Call or submit a quote for award-winning value and service!

15% Off 18-29s Trips

Mention Promo Code: PT8081

15% Off 18-29s Trips

Promotion Details

Got your eye on the trip of a lifetime but need some time to get it together? Book an 18-29s trip at least 12 months in advance and get 10% off. Plus as always receive our AffordableTours.com 5% extra savings.

Must Book By Mon, Sep 30, 2019

View Promotion Terms & Conditions ›

10% discount applies to Intrepid 18 to 29's tours only for departures booked & deposited at least 12 months prior to travel. Excludes Tailor-made, Asia Passes, Short Break Adventures and tours operated by 3rd party suppliers. Discounts apply to new bookings only. The discount applies to the land tour price only and cannot be used in conjunction with any other offer. Discount does not apply to local payments, permits, additional travel arrangements, international and local airfares. A deposit of $100 per person per tour is required on booking with full payment required a minimum of 56 days prior to departure. All tours subject to availability. Prices are per person based on twin share accommodation, low season, tour only. Prices, itineraries and inclusions are subject to change without notice. Please note that unless the departure date is marked Departure Guaranteed (DG), there might be some changes to the tour including the departure date. This offer may be changed or withdrawn without notice at any time. Other restrictions may apply.

×

$935

Get Our Price
Get Quote

From

Wed,

Jul 15, 2020

To

Sun,

Jul 26, 2020
Deals

Promotions For This Departure

Current Promotions

Call or submit a quote for award-winning value and service!

15% Off 18-29s Trips

Mention Promo Code: PT8081

15% Off 18-29s Trips

Promotion Details

Got your eye on the trip of a lifetime but need some time to get it together? Book an 18-29s trip at least 12 months in advance and get 10% off. Plus as always receive our AffordableTours.com 5% extra savings.

Must Book By Mon, Sep 30, 2019

View Promotion Terms & Conditions ›

10% discount applies to Intrepid 18 to 29's tours only for departures booked & deposited at least 12 months prior to travel. Excludes Tailor-made, Asia Passes, Short Break Adventures and tours operated by 3rd party suppliers. Discounts apply to new bookings only. The discount applies to the land tour price only and cannot be used in conjunction with any other offer. Discount does not apply to local payments, permits, additional travel arrangements, international and local airfares. A deposit of $100 per person per tour is required on booking with full payment required a minimum of 56 days prior to departure. All tours subject to availability. Prices are per person based on twin share accommodation, low season, tour only. Prices, itineraries and inclusions are subject to change without notice. Please note that unless the departure date is marked Departure Guaranteed (DG), there might be some changes to the tour including the departure date. This offer may be changed or withdrawn without notice at any time. Other restrictions may apply.

×

$935

Get Our Price
Get Quote

From

Wed,

Jul 22, 2020

To

Sun,

Aug 02, 2020
Deals

Promotions For This Departure

Current Promotions

Call or submit a quote for award-winning value and service!

15% Off 18-29s Trips

Mention Promo Code: PT8081

15% Off 18-29s Trips

Promotion Details

Got your eye on the trip of a lifetime but need some time to get it together? Book an 18-29s trip at least 12 months in advance and get 10% off. Plus as always receive our AffordableTours.com 5% extra savings.

Must Book By Mon, Sep 30, 2019

View Promotion Terms & Conditions ›

10% discount applies to Intrepid 18 to 29's tours only for departures booked & deposited at least 12 months prior to travel. Excludes Tailor-made, Asia Passes, Short Break Adventures and tours operated by 3rd party suppliers. Discounts apply to new bookings only. The discount applies to the land tour price only and cannot be used in conjunction with any other offer. Discount does not apply to local payments, permits, additional travel arrangements, international and local airfares. A deposit of $100 per person per tour is required on booking with full payment required a minimum of 56 days prior to departure. All tours subject to availability. Prices are per person based on twin share accommodation, low season, tour only. Prices, itineraries and inclusions are subject to change without notice. Please note that unless the departure date is marked Departure Guaranteed (DG), there might be some changes to the tour including the departure date. This offer may be changed or withdrawn without notice at any time. Other restrictions may apply.

×

$935

Get Our Price
Get Quote

From

Wed,

Jul 29, 2020

To

Sun,

Aug 09, 2020
Deals

Promotions For This Departure

Current Promotions

Call or submit a quote for award-winning value and service!

15% Off 18-29s Trips

Mention Promo Code: PT8081

15% Off 18-29s Trips

Promotion Details

Got your eye on the trip of a lifetime but need some time to get it together? Book an 18-29s trip at least 12 months in advance and get 10% off. Plus as always receive our AffordableTours.com 5% extra savings.

Must Book By Mon, Sep 30, 2019

View Promotion Terms & Conditions ›

10% discount applies to Intrepid 18 to 29's tours only for departures booked & deposited at least 12 months prior to travel. Excludes Tailor-made, Asia Passes, Short Break Adventures and tours operated by 3rd party suppliers. Discounts apply to new bookings only. The discount applies to the land tour price only and cannot be used in conjunction with any other offer. Discount does not apply to local payments, permits, additional travel arrangements, international and local airfares. A deposit of $100 per person per tour is required on booking with full payment required a minimum of 56 days prior to departure. All tours subject to availability. Prices are per person based on twin share accommodation, low season, tour only. Prices, itineraries and inclusions are subject to change without notice. Please note that unless the departure date is marked Departure Guaranteed (DG), there might be some changes to the tour including the departure date. This offer may be changed or withdrawn without notice at any time. Other restrictions may apply.

×

$935

Get Our Price
Get Quote

From

Wed,

Aug 05, 2020

To

Sun,

Aug 16, 2020
Deals

Promotions For This Departure

Current Promotions

Call or submit a quote for award-winning value and service!

15% Off 18-29s Trips

Mention Promo Code: PT8081

15% Off 18-29s Trips

Promotion Details

Got your eye on the trip of a lifetime but need some time to get it together? Book an 18-29s trip at least 12 months in advance and get 10% off. Plus as always receive our AffordableTours.com 5% extra savings.

Must Book By Mon, Sep 30, 2019

View Promotion Terms & Conditions ›

10% discount applies to Intrepid 18 to 29's tours only for departures booked & deposited at least 12 months prior to travel. Excludes Tailor-made, Asia Passes, Short Break Adventures and tours operated by 3rd party suppliers. Discounts apply to new bookings only. The discount applies to the land tour price only and cannot be used in conjunction with any other offer. Discount does not apply to local payments, permits, additional travel arrangements, international and local airfares. A deposit of $100 per person per tour is required on booking with full payment required a minimum of 56 days prior to departure. All tours subject to availability. Prices are per person based on twin share accommodation, low season, tour only. Prices, itineraries and inclusions are subject to change without notice. Please note that unless the departure date is marked Departure Guaranteed (DG), there might be some changes to the tour including the departure date. This offer may be changed or withdrawn without notice at any time. Other restrictions may apply.

×

$935

Get Our Price
Get Quote

From

Wed,

Aug 12, 2020

To

Sun,

Aug 23, 2020
Deals

Promotions For This Departure

Current Promotions

Call or submit a quote for award-winning value and service!

15% Off 18-29s Trips

Mention Promo Code: PT8081

15% Off 18-29s Trips

Promotion Details

Got your eye on the trip of a lifetime but need some time to get it together? Book an 18-29s trip at least 12 months in advance and get 10% off. Plus as always receive our AffordableTours.com 5% extra savings.

Must Book By Mon, Sep 30, 2019

View Promotion Terms & Conditions ›

10% discount applies to Intrepid 18 to 29's tours only for departures booked & deposited at least 12 months prior to travel. Excludes Tailor-made, Asia Passes, Short Break Adventures and tours operated by 3rd party suppliers. Discounts apply to new bookings only. The discount applies to the land tour price only and cannot be used in conjunction with any other offer. Discount does not apply to local payments, permits, additional travel arrangements, international and local airfares. A deposit of $100 per person per tour is required on booking with full payment required a minimum of 56 days prior to departure. All tours subject to availability. Prices are per person based on twin share accommodation, low season, tour only. Prices, itineraries and inclusions are subject to change without notice. Please note that unless the departure date is marked Departure Guaranteed (DG), there might be some changes to the tour including the departure date. This offer may be changed or withdrawn without notice at any time. Other restrictions may apply.

×

$935

Get Our Price
Get Quote

From

Wed,

Aug 19, 2020

To

Sun,

Aug 30, 2020
Deals

Promotions For This Departure

Current Promotions

Call or submit a quote for award-winning value and service!

15% Off 18-29s Trips

Mention Promo Code: PT8081

15% Off 18-29s Trips

Promotion Details

Got your eye on the trip of a lifetime but need some time to get it together? Book an 18-29s trip at least 12 months in advance and get 10% off. Plus as always receive our AffordableTours.com 5% extra savings.

Must Book By Mon, Sep 30, 2019

View Promotion Terms & Conditions ›

10% discount applies to Intrepid 18 to 29's tours only for departures booked & deposited at least 12 months prior to travel. Excludes Tailor-made, Asia Passes, Short Break Adventures and tours operated by 3rd party suppliers. Discounts apply to new bookings only. The discount applies to the land tour price only and cannot be used in conjunction with any other offer. Discount does not apply to local payments, permits, additional travel arrangements, international and local airfares. A deposit of $100 per person per tour is required on booking with full payment required a minimum of 56 days prior to departure. All tours subject to availability. Prices are per person based on twin share accommodation, low season, tour only. Prices, itineraries and inclusions are subject to change without notice. Please note that unless the departure date is marked Departure Guaranteed (DG), there might be some changes to the tour including the departure date. This offer may be changed or withdrawn without notice at any time. Other restrictions may apply.

×

$935

Get Our Price
Get Quote

From

Wed,

Aug 26, 2020

To

Sun,

Sep 06, 2020
Deals

Promotions For This Departure

Current Promotions

Call or submit a quote for award-winning value and service!

15% Off 18-29s Trips

Mention Promo Code: PT8081

15% Off 18-29s Trips

Promotion Details

Got your eye on the trip of a lifetime but need some time to get it together? Book an 18-29s trip at least 12 months in advance and get 10% off. Plus as always receive our AffordableTours.com 5% extra savings.

Must Book By Mon, Sep 30, 2019

View Promotion Terms & Conditions ›

10% discount applies to Intrepid 18 to 29's tours only for departures booked & deposited at least 12 months prior to travel. Excludes Tailor-made, Asia Passes, Short Break Adventures and tours operated by 3rd party suppliers. Discounts apply to new bookings only. The discount applies to the land tour price only and cannot be used in conjunction with any other offer. Discount does not apply to local payments, permits, additional travel arrangements, international and local airfares. A deposit of $100 per person per tour is required on booking with full payment required a minimum of 56 days prior to departure. All tours subject to availability. Prices are per person based on twin share accommodation, low season, tour only. Prices, itineraries and inclusions are subject to change without notice. Please note that unless the departure date is marked Departure Guaranteed (DG), there might be some changes to the tour including the departure date. This offer may be changed or withdrawn without notice at any time. Other restrictions may apply.

×

$935

Get Our Price
Get Quote

From

Wed,

Sep 02, 2020

To

Sun,

Sep 13, 2020
Deals

Promotions For This Departure

Current Promotions

Call or submit a quote for award-winning value and service!

15% Off 18-29s Trips

Mention Promo Code: PT8081

15% Off 18-29s Trips

Promotion Details

Got your eye on the trip of a lifetime but need some time to get it together? Book an 18-29s trip at least 12 months in advance and get 10% off. Plus as always receive our AffordableTours.com 5% extra savings.

Must Book By Mon, Sep 30, 2019

View Promotion Terms & Conditions ›

10% discount applies to Intrepid 18 to 29's tours only for departures booked & deposited at least 12 months prior to travel. Excludes Tailor-made, Asia Passes, Short Break Adventures and tours operated by 3rd party suppliers. Discounts apply to new bookings only. The discount applies to the land tour price only and cannot be used in conjunction with any other offer. Discount does not apply to local payments, permits, additional travel arrangements, international and local airfares. A deposit of $100 per person per tour is required on booking with full payment required a minimum of 56 days prior to departure. All tours subject to availability. Prices are per person based on twin share accommodation, low season, tour only. Prices, itineraries and inclusions are subject to change without notice. Please note that unless the departure date is marked Departure Guaranteed (DG), there might be some changes to the tour including the departure date. This offer may be changed or withdrawn without notice at any time. Other restrictions may apply.

×

$842

Get Our Price
Get Quote

From

Wed,

Sep 09, 2020

To

Sun,

Sep 20, 2020
Deals

Promotions For This Departure

Current Promotions

Call or submit a quote for award-winning value and service!

15% Off 18-29s Trips

Mention Promo Code: PT8081

15% Off 18-29s Trips

Promotion Details

Got your eye on the trip of a lifetime but need some time to get it together? Book an 18-29s trip at least 12 months in advance and get 10% off. Plus as always receive our AffordableTours.com 5% extra savings.

Must Book By Mon, Sep 30, 2019

View Promotion Terms & Conditions ›

10% discount applies to Intrepid 18 to 29's tours only for departures booked & deposited at least 12 months prior to travel. Excludes Tailor-made, Asia Passes, Short Break Adventures and tours operated by 3rd party suppliers. Discounts apply to new bookings only. The discount applies to the land tour price only and cannot be used in conjunction with any other offer. Discount does not apply to local payments, permits, additional travel arrangements, international and local airfares. A deposit of $100 per person per tour is required on booking with full payment required a minimum of 56 days prior to departure. All tours subject to availability. Prices are per person based on twin share accommodation, low season, tour only. Prices, itineraries and inclusions are subject to change without notice. Please note that unless the departure date is marked Departure Guaranteed (DG), there might be some changes to the tour including the departure date. This offer may be changed or withdrawn without notice at any time. Other restrictions may apply.

×

$842

Get Our Price
Get Quote

From

Wed,

Sep 16, 2020

To

Sun,

Sep 27, 2020
Deals

Promotions For This Departure

Current Promotions

Call or submit a quote for award-winning value and service!

15% Off 18-29s Trips

Mention Promo Code: PT8081

15% Off 18-29s Trips

Promotion Details

Got your eye on the trip of a lifetime but need some time to get it together? Book an 18-29s trip at least 12 months in advance and get 10% off. Plus as always receive our AffordableTours.com 5% extra savings.

Must Book By Mon, Sep 30, 2019

View Promotion Terms & Conditions ›

10% discount applies to Intrepid 18 to 29's tours only for departures booked & deposited at least 12 months prior to travel. Excludes Tailor-made, Asia Passes, Short Break Adventures and tours operated by 3rd party suppliers. Discounts apply to new bookings only. The discount applies to the land tour price only and cannot be used in conjunction with any other offer. Discount does not apply to local payments, permits, additional travel arrangements, international and local airfares. A deposit of $100 per person per tour is required on booking with full payment required a minimum of 56 days prior to departure. All tours subject to availability. Prices are per person based on twin share accommodation, low season, tour only. Prices, itineraries and inclusions are subject to change without notice. Please note that unless the departure date is marked Departure Guaranteed (DG), there might be some changes to the tour including the departure date. This offer may be changed or withdrawn without notice at any time. Other restrictions may apply.

×

$842

Get Our Price
Get Quote

From

Wed,

Sep 23, 2020

To

Sun,

Oct 04, 2020
Deals

Promotions For This Departure

Current Promotions

Call or submit a quote for award-winning value and service!

15% Off 18-29s Trips

Mention Promo Code: PT8081

15% Off 18-29s Trips

Promotion Details

Got your eye on the trip of a lifetime but need some time to get it together? Book an 18-29s trip at least 12 months in advance and get 10% off. Plus as always receive our AffordableTours.com 5% extra savings.

Must Book By Mon, Sep 30, 2019

View Promotion Terms & Conditions ›

10% discount applies to Intrepid 18 to 29's tours only for departures booked & deposited at least 12 months prior to travel. Excludes Tailor-made, Asia Passes, Short Break Adventures and tours operated by 3rd party suppliers. Discounts apply to new bookings only. The discount applies to the land tour price only and cannot be used in conjunction with any other offer. Discount does not apply to local payments, permits, additional travel arrangements, international and local airfares. A deposit of $100 per person per tour is required on booking with full payment required a minimum of 56 days prior to departure. All tours subject to availability. Prices are per person based on twin share accommodation, low season, tour only. Prices, itineraries and inclusions are subject to change without notice. Please note that unless the departure date is marked Departure Guaranteed (DG), there might be some changes to the tour including the departure date. This offer may be changed or withdrawn without notice at any time. Other restrictions may apply.

×

$873

Get Our Price
Get Quote

From

Wed,

Oct 07, 2020

To

Sun,

Oct 18, 2020
Deals

Promotions For This Departure

Current Promotions

Call or submit a quote for award-winning value and service!

15% Off 18-29s Trips

Mention Promo Code: PT8081

15% Off 18-29s Trips

Promotion Details

Got your eye on the trip of a lifetime but need some time to get it together? Book an 18-29s trip at least 12 months in advance and get 10% off. Plus as always receive our AffordableTours.com 5% extra savings.

Must Book By Mon, Sep 30, 2019

View Promotion Terms & Conditions ›

10% discount applies to Intrepid 18 to 29's tours only for departures booked & deposited at least 12 months prior to travel. Excludes Tailor-made, Asia Passes, Short Break Adventures and tours operated by 3rd party suppliers. Discounts apply to new bookings only. The discount applies to the land tour price only and cannot be used in conjunction with any other offer. Discount does not apply to local payments, permits, additional travel arrangements, international and local airfares. A deposit of $100 per person per tour is required on booking with full payment required a minimum of 56 days prior to departure. All tours subject to availability. Prices are per person based on twin share accommodation, low season, tour only. Prices, itineraries and inclusions are subject to change without notice. Please note that unless the departure date is marked Departure Guaranteed (DG), there might be some changes to the tour including the departure date. This offer may be changed or withdrawn without notice at any time. Other restrictions may apply.

×

$873

Get Our Price
Get Quote

From

Wed,

Oct 14, 2020

To

Sun,

Oct 25, 2020
Deals

Promotions For This Departure

Current Promotions

Call or submit a quote for award-winning value and service!

15% Off 18-29s Trips

Mention Promo Code: PT8081

15% Off 18-29s Trips

Promotion Details

Got your eye on the trip of a lifetime but need some time to get it together? Book an 18-29s trip at least 12 months in advance and get 10% off. Plus as always receive our AffordableTours.com 5% extra savings.

Must Book By Mon, Sep 30, 2019

View Promotion Terms & Conditions ›

10% discount applies to Intrepid 18 to 29's tours only for departures booked & deposited at least 12 months prior to travel. Excludes Tailor-made, Asia Passes, Short Break Adventures and tours operated by 3rd party suppliers. Discounts apply to new bookings only. The discount applies to the land tour price only and cannot be used in conjunction with any other offer. Discount does not apply to local payments, permits, additional travel arrangements, international and local airfares. A deposit of $100 per person per tour is required on booking with full payment required a minimum of 56 days prior to departure. All tours subject to availability. Prices are per person based on twin share accommodation, low season, tour only. Prices, itineraries and inclusions are subject to change without notice. Please note that unless the departure date is marked Departure Guaranteed (DG), there might be some changes to the tour including the departure date. This offer may be changed or withdrawn without notice at any time. Other restrictions may apply.

×

$873

Get Our Price
Get Quote

From

Wed,

Oct 21, 2020

To

Sun,

Nov 01, 2020
Deals

Promotions For This Departure

Current Promotions

Call or submit a quote for award-winning value and service!

15% Off 18-29s Trips

Mention Promo Code: PT8081

15% Off 18-29s Trips

Promotion Details

Got your eye on the trip of a lifetime but need some time to get it together? Book an 18-29s trip at least 12 months in advance and get 10% off. Plus as always receive our AffordableTours.com 5% extra savings.

Must Book By Mon, Sep 30, 2019

View Promotion Terms & Conditions ›

10% discount applies to Intrepid 18 to 29's tours only for departures booked & deposited at least 12 months prior to travel. Excludes Tailor-made, Asia Passes, Short Break Adventures and tours operated by 3rd party suppliers. Discounts apply to new bookings only. The discount applies to the land tour price only and cannot be used in conjunction with any other offer. Discount does not apply to local payments, permits, additional travel arrangements, international and local airfares. A deposit of $100 per person per tour is required on booking with full payment required a minimum of 56 days prior to departure. All tours subject to availability. Prices are per person based on twin share accommodation, low season, tour only. Prices, itineraries and inclusions are subject to change without notice. Please note that unless the departure date is marked Departure Guaranteed (DG), there might be some changes to the tour including the departure date. This offer may be changed or withdrawn without notice at any time. Other restrictions may apply.

×

$873

Get Our Price
Get Quote

From

Wed,

Oct 28, 2020

To

Sun,

Nov 08, 2020
Deals

Promotions For This Departure

Current Promotions

Call or submit a quote for award-winning value and service!

15% Off 18-29s Trips

Mention Promo Code: PT8081

15% Off 18-29s Trips

Promotion Details

Got your eye on the trip of a lifetime but need some time to get it together? Book an 18-29s trip at least 12 months in advance and get 10% off. Plus as always receive our AffordableTours.com 5% extra savings.

Must Book By Mon, Sep 30, 2019

View Promotion Terms & Conditions ›

10% discount applies to Intrepid 18 to 29's tours only for departures booked & deposited at least 12 months prior to travel. Excludes Tailor-made, Asia Passes, Short Break Adventures and tours operated by 3rd party suppliers. Discounts apply to new bookings only. The discount applies to the land tour price only and cannot be used in conjunction with any other offer. Discount does not apply to local payments, permits, additional travel arrangements, international and local airfares. A deposit of $100 per person per tour is required on booking with full payment required a minimum of 56 days prior to departure. All tours subject to availability. Prices are per person based on twin share accommodation, low season, tour only. Prices, itineraries and inclusions are subject to change without notice. Please note that unless the departure date is marked Departure Guaranteed (DG), there might be some changes to the tour including the departure date. This offer may be changed or withdrawn without notice at any time. Other restrictions may apply.

×

$873

Get Our Price
Get Quote

From

Wed,

Nov 04, 2020

To

Sun,

Nov 15, 2020
Deals

Promotions For This Departure

Current Promotions

Call or submit a quote for award-winning value and service!

15% Off 18-29s Trips

Mention Promo Code: PT8081

15% Off 18-29s Trips

Promotion Details

Got your eye on the trip of a lifetime but need some time to get it together? Book an 18-29s trip at least 12 months in advance and get 10% off. Plus as always receive our AffordableTours.com 5% extra savings.

Must Book By Mon, Sep 30, 2019

View Promotion Terms & Conditions ›

10% discount applies to Intrepid 18 to 29's tours only for departures booked & deposited at least 12 months prior to travel. Excludes Tailor-made, Asia Passes, Short Break Adventures and tours operated by 3rd party suppliers. Discounts apply to new bookings only. The discount applies to the land tour price only and cannot be used in conjunction with any other offer. Discount does not apply to local payments, permits, additional travel arrangements, international and local airfares. A deposit of $100 per person per tour is required on booking with full payment required a minimum of 56 days prior to departure. All tours subject to availability. Prices are per person based on twin share accommodation, low season, tour only. Prices, itineraries and inclusions are subject to change without notice. Please note that unless the departure date is marked Departure Guaranteed (DG), there might be some changes to the tour including the departure date. This offer may be changed or withdrawn without notice at any time. Other restrictions may apply.

×

$873

Get Our Price
Get Quote

From

Wed,

Nov 11, 2020

To

Sun,

Nov 22, 2020
Deals

Promotions For This Departure

Current Promotions

Call or submit a quote for award-winning value and service!

15% Off 18-29s Trips

Mention Promo Code: PT8081

15% Off 18-29s Trips

Promotion Details

Got your eye on the trip of a lifetime but need some time to get it together? Book an 18-29s trip at least 12 months in advance and get 10% off. Plus as always receive our AffordableTours.com 5% extra savings.

Must Book By Mon, Sep 30, 2019

View Promotion Terms & Conditions ›

10% discount applies to Intrepid 18 to 29's tours only for departures booked & deposited at least 12 months prior to travel. Excludes Tailor-made, Asia Passes, Short Break Adventures and tours operated by 3rd party suppliers. Discounts apply to new bookings only. The discount applies to the land tour price only and cannot be used in conjunction with any other offer. Discount does not apply to local payments, permits, additional travel arrangements, international and local airfares. A deposit of $100 per person per tour is required on booking with full payment required a minimum of 56 days prior to departure. All tours subject to availability. Prices are per person based on twin share accommodation, low season, tour only. Prices, itineraries and inclusions are subject to change without notice. Please note that unless the departure date is marked Departure Guaranteed (DG), there might be some changes to the tour including the departure date. This offer may be changed or withdrawn without notice at any time. Other restrictions may apply.

×

$873

Get Our Price
Get Quote

From

Wed,

Nov 18, 2020

To

Sun,

Nov 29, 2020
Deals

Promotions For This Departure

Current Promotions

Call or submit a quote for award-winning value and service!

15% Off 18-29s Trips

Mention Promo Code: PT8081

15% Off 18-29s Trips

Promotion Details

Got your eye on the trip of a lifetime but need some time to get it together? Book an 18-29s trip at least 12 months in advance and get 10% off. Plus as always receive our AffordableTours.com 5% extra savings.

Must Book By Mon, Sep 30, 2019

View Promotion Terms & Conditions ›

10% discount applies to Intrepid 18 to 29's tours only for departures booked & deposited at least 12 months prior to travel. Excludes Tailor-made, Asia Passes, Short Break Adventures and tours operated by 3rd party suppliers. Discounts apply to new bookings only. The discount applies to the land tour price only and cannot be used in conjunction with any other offer. Discount does not apply to local payments, permits, additional travel arrangements, international and local airfares. A deposit of $100 per person per tour is required on booking with full payment required a minimum of 56 days prior to departure. All tours subject to availability. Prices are per person based on twin share accommodation, low season, tour only. Prices, itineraries and inclusions are subject to change without notice. Please note that unless the departure date is marked Departure Guaranteed (DG), there might be some changes to the tour including the departure date. This offer may be changed or withdrawn without notice at any time. Other restrictions may apply.

×

$873

Get Our Price
Get Quote

From

Mon,

Nov 23, 2020

To

Fri,

Dec 04, 2020
Deals

Promotions For This Departure

Current Promotions

Call or submit a quote for award-winning value and service!

15% Off 18-29s Trips

Mention Promo Code: PT8081

15% Off 18-29s Trips

Promotion Details

Got your eye on the trip of a lifetime but need some time to get it together? Book an 18-29s trip at least 12 months in advance and get 10% off. Plus as always receive our AffordableTours.com 5% extra savings.

Must Book By Mon, Sep 30, 2019

View Promotion Terms & Conditions ›

10% discount applies to Intrepid 18 to 29's tours only for departures booked & deposited at least 12 months prior to travel. Excludes Tailor-made, Asia Passes, Short Break Adventures and tours operated by 3rd party suppliers. Discounts apply to new bookings only. The discount applies to the land tour price only and cannot be used in conjunction with any other offer. Discount does not apply to local payments, permits, additional travel arrangements, international and local airfares. A deposit of $100 per person per tour is required on booking with full payment required a minimum of 56 days prior to departure. All tours subject to availability. Prices are per person based on twin share accommodation, low season, tour only. Prices, itineraries and inclusions are subject to change without notice. Please note that unless the departure date is marked Departure Guaranteed (DG), there might be some changes to the tour including the departure date. This offer may be changed or withdrawn without notice at any time. Other restrictions may apply.

×

$909

Get Our Price
Get Quote

From

Wed,

Nov 25, 2020

To

Sun,

Dec 06, 2020
Deals

Promotions For This Departure

Current Promotions

Call or submit a quote for award-winning value and service!

15% Off 18-29s Trips

Mention Promo Code: PT8081

15% Off 18-29s Trips

Promotion Details

Got your eye on the trip of a lifetime but need some time to get it together? Book an 18-29s trip at least 12 months in advance and get 10% off. Plus as always receive our AffordableTours.com 5% extra savings.

Must Book By Mon, Sep 30, 2019

View Promotion Terms & Conditions ›

10% discount applies to Intrepid 18 to 29's tours only for departures booked & deposited at least 12 months prior to travel. Excludes Tailor-made, Asia Passes, Short Break Adventures and tours operated by 3rd party suppliers. Discounts apply to new bookings only. The discount applies to the land tour price only and cannot be used in conjunction with any other offer. Discount does not apply to local payments, permits, additional travel arrangements, international and local airfares. A deposit of $100 per person per tour is required on booking with full payment required a minimum of 56 days prior to departure. All tours subject to availability. Prices are per person based on twin share accommodation, low season, tour only. Prices, itineraries and inclusions are subject to change without notice. Please note that unless the departure date is marked Departure Guaranteed (DG), there might be some changes to the tour including the departure date. This offer may be changed or withdrawn without notice at any time. Other restrictions may apply.

×

$909

Get Our Price
Get Quote

From

Mon,

Nov 30, 2020

To

Fri,

Dec 11, 2020
Deals

Promotions For This Departure

Current Promotions

Call or submit a quote for award-winning value and service!

15% Off 18-29s Trips

Mention Promo Code: PT8081

15% Off 18-29s Trips

Promotion Details

Got your eye on the trip of a lifetime but need some time to get it together? Book an 18-29s trip at least 12 months in advance and get 10% off. Plus as always receive our AffordableTours.com 5% extra savings.

Must Book By Mon, Sep 30, 2019

View Promotion Terms & Conditions ›

10% discount applies to Intrepid 18 to 29's tours only for departures booked & deposited at least 12 months prior to travel. Excludes Tailor-made, Asia Passes, Short Break Adventures and tours operated by 3rd party suppliers. Discounts apply to new bookings only. The discount applies to the land tour price only and cannot be used in conjunction with any other offer. Discount does not apply to local payments, permits, additional travel arrangements, international and local airfares. A deposit of $100 per person per tour is required on booking with full payment required a minimum of 56 days prior to departure. All tours subject to availability. Prices are per person based on twin share accommodation, low season, tour only. Prices, itineraries and inclusions are subject to change without notice. Please note that unless the departure date is marked Departure Guaranteed (DG), there might be some changes to the tour including the departure date. This offer may be changed or withdrawn without notice at any time. Other restrictions may apply.

×

$909

Get Our Price
Get Quote

From

Wed,

Dec 02, 2020

To

Sun,

Dec 13, 2020
Deals

Promotions For This Departure

Current Promotions

Call or submit a quote for award-winning value and service!

15% Off 18-29s Trips

Mention Promo Code: PT8081

15% Off 18-29s Trips

Promotion Details

Got your eye on the trip of a lifetime but need some time to get it together? Book an 18-29s trip at least 12 months in advance and get 10% off. Plus as always receive our AffordableTours.com 5% extra savings.

Must Book By Mon, Sep 30, 2019

View Promotion Terms & Conditions ›

10% discount applies to Intrepid 18 to 29's tours only for departures booked & deposited at least 12 months prior to travel. Excludes Tailor-made, Asia Passes, Short Break Adventures and tours operated by 3rd party suppliers. Discounts apply to new bookings only. The discount applies to the land tour price only and cannot be used in conjunction with any other offer. Discount does not apply to local payments, permits, additional travel arrangements, international and local airfares. A deposit of $100 per person per tour is required on booking with full payment required a minimum of 56 days prior to departure. All tours subject to availability. Prices are per person based on twin share accommodation, low season, tour only. Prices, itineraries and inclusions are subject to change without notice. Please note that unless the departure date is marked Departure Guaranteed (DG), there might be some changes to the tour including the departure date. This offer may be changed or withdrawn without notice at any time. Other restrictions may apply.

×

$909

Get Our Price
Get Quote

From

Wed,

Dec 09, 2020

To

Sun,

Dec 20, 2020
Deals

Promotions For This Departure

Current Promotions

Call or submit a quote for award-winning value and service!

15% Off 18-29s Trips

Mention Promo Code: PT8081

15% Off 18-29s Trips

Promotion Details

Got your eye on the trip of a lifetime but need some time to get it together? Book an 18-29s trip at least 12 months in advance and get 10% off. Plus as always receive our AffordableTours.com 5% extra savings.

Must Book By Mon, Sep 30, 2019

View Promotion Terms & Conditions ›

10% discount applies to Intrepid 18 to 29's tours only for departures booked & deposited at least 12 months prior to travel. Excludes Tailor-made, Asia Passes, Short Break Adventures and tours operated by 3rd party suppliers. Discounts apply to new bookings only. The discount applies to the land tour price only and cannot be used in conjunction with any other offer. Discount does not apply to local payments, permits, additional travel arrangements, international and local airfares. A deposit of $100 per person per tour is required on booking with full payment required a minimum of 56 days prior to departure. All tours subject to availability. Prices are per person based on twin share accommodation, low season, tour only. Prices, itineraries and inclusions are subject to change without notice. Please note that unless the departure date is marked Departure Guaranteed (DG), there might be some changes to the tour including the departure date. This offer may be changed or withdrawn without notice at any time. Other restrictions may apply.

×

$909

Get Our Price
Get Quote

From

Wed,

Dec 16, 2020

To

Sun,

Dec 27, 2020
Deals

Promotions For This Departure

Current Promotions

Call or submit a quote for award-winning value and service!

15% Off 18-29s Trips

Mention Promo Code: PT8081

15% Off 18-29s Trips

Promotion Details

Got your eye on the trip of a lifetime but need some time to get it together? Book an 18-29s trip at least 12 months in advance and get 10% off. Plus as always receive our AffordableTours.com 5% extra savings.

Must Book By Mon, Sep 30, 2019

View Promotion Terms & Conditions ›

10% discount applies to Intrepid 18 to 29's tours only for departures booked & deposited at least 12 months prior to travel. Excludes Tailor-made, Asia Passes, Short Break Adventures and tours operated by 3rd party suppliers. Discounts apply to new bookings only. The discount applies to the land tour price only and cannot be used in conjunction with any other offer. Discount does not apply to local payments, permits, additional travel arrangements, international and local airfares. A deposit of $100 per person per tour is required on booking with full payment required a minimum of 56 days prior to departure. All tours subject to availability. Prices are per person based on twin share accommodation, low season, tour only. Prices, itineraries and inclusions are subject to change without notice. Please note that unless the departure date is marked Departure Guaranteed (DG), there might be some changes to the tour including the departure date. This offer may be changed or withdrawn without notice at any time. Other restrictions may apply.

×

$909

Get Our Price
Get Quote

From

Wed,

Dec 23, 2020

To

Sun,

Jan 03, 2021
Deals

Promotions For This Departure

Current Promotions

Call or submit a quote for award-winning value and service!

15% Off 18-29s Trips

Mention Promo Code: PT8081

15% Off 18-29s Trips

Promotion Details

Got your eye on the trip of a lifetime but need some time to get it together? Book an 18-29s trip at least 12 months in advance and get 10% off. Plus as always receive our AffordableTours.com 5% extra savings.

Must Book By Mon, Sep 30, 2019

View Promotion Terms & Conditions ›

10% discount applies to Intrepid 18 to 29's tours only for departures booked & deposited at least 12 months prior to travel. Excludes Tailor-made, Asia Passes, Short Break Adventures and tours operated by 3rd party suppliers. Discounts apply to new bookings only. The discount applies to the land tour price only and cannot be used in conjunction with any other offer. Discount does not apply to local payments, permits, additional travel arrangements, international and local airfares. A deposit of $100 per person per tour is required on booking with full payment required a minimum of 56 days prior to departure. All tours subject to availability. Prices are per person based on twin share accommodation, low season, tour only. Prices, itineraries and inclusions are subject to change without notice. Please note that unless the departure date is marked Departure Guaranteed (DG), there might be some changes to the tour including the departure date. This offer may be changed or withdrawn without notice at any time. Other restrictions may apply.

×

$909

Get Our Price
Get Quote

From

Mon,

Dec 28, 2020

To

Fri,

Jan 08, 2021
Deals

Promotions For This Departure

Current Promotions

Call or submit a quote for award-winning value and service!

15% Off 18-29s Trips

Mention Promo Code: PT8081

15% Off 18-29s Trips

Promotion Details

Got your eye on the trip of a lifetime but need some time to get it together? Book an 18-29s trip at least 12 months in advance and get 10% off. Plus as always receive our AffordableTours.com 5% extra savings.

Must Book By Mon, Sep 30, 2019

View Promotion Terms & Conditions ›

10% discount applies to Intrepid 18 to 29's tours only for departures booked & deposited at least 12 months prior to travel. Excludes Tailor-made, Asia Passes, Short Break Adventures and tours operated by 3rd party suppliers. Discounts apply to new bookings only. The discount applies to the land tour price only and cannot be used in conjunction with any other offer. Discount does not apply to local payments, permits, additional travel arrangements, international and local airfares. A deposit of $100 per person per tour is required on booking with full payment required a minimum of 56 days prior to departure. All tours subject to availability. Prices are per person based on twin share accommodation, low season, tour only. Prices, itineraries and inclusions are subject to change without notice. Please note that unless the departure date is marked Departure Guaranteed (DG), there might be some changes to the tour including the departure date. This offer may be changed or withdrawn without notice at any time. Other restrictions may apply.

×

$927

Get Our Price
Get Quote

From

Wed,

Dec 30, 2020

To

Sun,

Jan 10, 2021
Deals

Promotions For This Departure

Current Promotions

Call or submit a quote for award-winning value and service!

15% Off 18-29s Trips

Mention Promo Code: PT8081

15% Off 18-29s Trips

Promotion Details

Got your eye on the trip of a lifetime but need some time to get it together? Book an 18-29s trip at least 12 months in advance and get 10% off. Plus as always receive our AffordableTours.com 5% extra savings.

Must Book By Mon, Sep 30, 2019

View Promotion Terms & Conditions ›

10% discount applies to Intrepid 18 to 29's tours only for departures booked & deposited at least 12 months prior to travel. Excludes Tailor-made, Asia Passes, Short Break Adventures and tours operated by 3rd party suppliers. Discounts apply to new bookings only. The discount applies to the land tour price only and cannot be used in conjunction with any other offer. Discount does not apply to local payments, permits, additional travel arrangements, international and local airfares. A deposit of $100 per person per tour is required on booking with full payment required a minimum of 56 days prior to departure. All tours subject to availability. Prices are per person based on twin share accommodation, low season, tour only. Prices, itineraries and inclusions are subject to change without notice. Please note that unless the departure date is marked Departure Guaranteed (DG), there might be some changes to the tour including the departure date. This offer may be changed or withdrawn without notice at any time. Other restrictions may apply.

×

$927

Get Our Price
Get Quote

From

Sun,

Jan 03, 2021

To

Thu,

Jan 14, 2021
Deals

Promotions For This Departure

Current Promotions

Call or submit a quote for award-winning value and service!

15% Off 18-29s Trips

Mention Promo Code: PT8081

15% Off 18-29s Trips

Promotion Details

Got your eye on the trip of a lifetime but need some time to get it together? Book an 18-29s trip at least 12 months in advance and get 10% off. Plus as always receive our AffordableTours.com 5% extra savings.

Must Book By Mon, Sep 30, 2019

View Promotion Terms & Conditions ›

10% discount applies to Intrepid 18 to 29's tours only for departures booked & deposited at least 12 months prior to travel. Excludes Tailor-made, Asia Passes, Short Break Adventures and tours operated by 3rd party suppliers. Discounts apply to new bookings only. The discount applies to the land tour price only and cannot be used in conjunction with any other offer. Discount does not apply to local payments, permits, additional travel arrangements, international and local airfares. A deposit of $100 per person per tour is required on booking with full payment required a minimum of 56 days prior to departure. All tours subject to availability. Prices are per person based on twin share accommodation, low season, tour only. Prices, itineraries and inclusions are subject to change without notice. Please note that unless the departure date is marked Departure Guaranteed (DG), there might be some changes to the tour including the departure date. This offer may be changed or withdrawn without notice at any time. Other restrictions may apply.

×

$842

Get Our Price
Get Quote

From

Wed,

Jan 06, 2021

To

Sun,

Jan 17, 2021
Deals

Promotions For This Departure

Current Promotions

Call or submit a quote for award-winning value and service!

15% Off 18-29s Trips

Mention Promo Code: PT8081

15% Off 18-29s Trips

Promotion Details

Got your eye on the trip of a lifetime but need some time to get it together? Book an 18-29s trip at least 12 months in advance and get 10% off. Plus as always receive our AffordableTours.com 5% extra savings.

Must Book By Mon, Sep 30, 2019

View Promotion Terms & Conditions ›

10% discount applies to Intrepid 18 to 29's tours only for departures booked & deposited at least 12 months prior to travel. Excludes Tailor-made, Asia Passes, Short Break Adventures and tours operated by 3rd party suppliers. Discounts apply to new bookings only. The discount applies to the land tour price only and cannot be used in conjunction with any other offer. Discount does not apply to local payments, permits, additional travel arrangements, international and local airfares. A deposit of $100 per person per tour is required on booking with full payment required a minimum of 56 days prior to departure. All tours subject to availability. Prices are per person based on twin share accommodation, low season, tour only. Prices, itineraries and inclusions are subject to change without notice. Please note that unless the departure date is marked Departure Guaranteed (DG), there might be some changes to the tour including the departure date. This offer may be changed or withdrawn without notice at any time. Other restrictions may apply.

×

$842

Get Our Price
Get Quote

From

Sun,

Jan 10, 2021

To

Thu,

Jan 21, 2021
Deals

Promotions For This Departure

Current Promotions

Call or submit a quote for award-winning value and service!

15% Off 18-29s Trips

Mention Promo Code: PT8081

15% Off 18-29s Trips

Promotion Details

Got your eye on the trip of a lifetime but need some time to get it together? Book an 18-29s trip at least 12 months in advance and get 10% off. Plus as always receive our AffordableTours.com 5% extra savings.

Must Book By Mon, Sep 30, 2019

View Promotion Terms & Conditions ›

10% discount applies to Intrepid 18 to 29's tours only for departures booked & deposited at least 12 months prior to travel. Excludes Tailor-made, Asia Passes, Short Break Adventures and tours operated by 3rd party suppliers. Discounts apply to new bookings only. The discount applies to the land tour price only and cannot be used in conjunction with any other offer. Discount does not apply to local payments, permits, additional travel arrangements, international and local airfares. A deposit of $100 per person per tour is required on booking with full payment required a minimum of 56 days prior to departure. All tours subject to availability. Prices are per person based on twin share accommodation, low season, tour only. Prices, itineraries and inclusions are subject to change without notice. Please note that unless the departure date is marked Departure Guaranteed (DG), there might be some changes to the tour including the departure date. This offer may be changed or withdrawn without notice at any time. Other restrictions may apply.

×

$842

Get Our Price
Get Quote

From

Wed,

Jan 13, 2021

To

Sun,

Jan 24, 2021
Deals

Promotions For This Departure

Current Promotions

Call or submit a quote for award-winning value and service!

15% Off 18-29s Trips

Mention Promo Code: PT8081

15% Off 18-29s Trips

Promotion Details

Got your eye on the trip of a lifetime but need some time to get it together? Book an 18-29s trip at least 12 months in advance and get 10% off. Plus as always receive our AffordableTours.com 5% extra savings.

Must Book By Mon, Sep 30, 2019

View Promotion Terms & Conditions ›

10% discount applies to Intrepid 18 to 29's tours only for departures booked & deposited at least 12 months prior to travel. Excludes Tailor-made, Asia Passes, Short Break Adventures and tours operated by 3rd party suppliers. Discounts apply to new bookings only. The discount applies to the land tour price only and cannot be used in conjunction with any other offer. Discount does not apply to local payments, permits, additional travel arrangements, international and local airfares. A deposit of $100 per person per tour is required on booking with full payment required a minimum of 56 days prior to departure. All tours subject to availability. Prices are per person based on twin share accommodation, low season, tour only. Prices, itineraries and inclusions are subject to change without notice. Please note that unless the departure date is marked Departure Guaranteed (DG), there might be some changes to the tour including the departure date. This offer may be changed or withdrawn without notice at any time. Other restrictions may apply.

×

$842

Get Our Price
Get Quote

From

Wed,

Jan 20, 2021

To

Sun,

Jan 31, 2021
Deals

Promotions For This Departure

Current Promotions

Call or submit a quote for award-winning value and service!

15% Off 18-29s Trips

Mention Promo Code: PT8081

15% Off 18-29s Trips

Promotion Details

Got your eye on the trip of a lifetime but need some time to get it together? Book an 18-29s trip at least 12 months in advance and get 10% off. Plus as always receive our AffordableTours.com 5% extra savings.

Must Book By Mon, Sep 30, 2019

View Promotion Terms & Conditions ›

10% discount applies to Intrepid 18 to 29's tours only for departures booked & deposited at least 12 months prior to travel. Excludes Tailor-made, Asia Passes, Short Break Adventures and tours operated by 3rd party suppliers. Discounts apply to new bookings only. The discount applies to the land tour price only and cannot be used in conjunction with any other offer. Discount does not apply to local payments, permits, additional travel arrangements, international and local airfares. A deposit of $100 per person per tour is required on booking with full payment required a minimum of 56 days prior to departure. All tours subject to availability. Prices are per person based on twin share accommodation, low season, tour only. Prices, itineraries and inclusions are subject to change without notice. Please note that unless the departure date is marked Departure Guaranteed (DG), there might be some changes to the tour including the departure date. This offer may be changed or withdrawn without notice at any time. Other restrictions may apply.

×

$842

Get Our Price
Get Quote

From

Wed,

Jan 27, 2021

To

Sun,

Feb 07, 2021
Deals

Promotions For This Departure

Current Promotions

Call or submit a quote for award-winning value and service!

15% Off 18-29s Trips

Mention Promo Code: PT8081

15% Off 18-29s Trips

Promotion Details

Got your eye on the trip of a lifetime but need some time to get it together? Book an 18-29s trip at least 12 months in advance and get 10% off. Plus as always receive our AffordableTours.com 5% extra savings.

Must Book By Mon, Sep 30, 2019

View Promotion Terms & Conditions ›

10% discount applies to Intrepid 18 to 29's tours only for departures booked & deposited at least 12 months prior to travel. Excludes Tailor-made, Asia Passes, Short Break Adventures and tours operated by 3rd party suppliers. Discounts apply to new bookings only. The discount applies to the land tour price only and cannot be used in conjunction with any other offer. Discount does not apply to local payments, permits, additional travel arrangements, international and local airfares. A deposit of $100 per person per tour is required on booking with full payment required a minimum of 56 days prior to departure. All tours subject to availability. Prices are per person based on twin share accommodation, low season, tour only. Prices, itineraries and inclusions are subject to change without notice. Please note that unless the departure date is marked Departure Guaranteed (DG), there might be some changes to the tour including the departure date. This offer may be changed or withdrawn without notice at any time. Other restrictions may apply.

×

$842

Get Our Price
Get Quote

From

Wed,

Feb 03, 2021

To

Sun,

Feb 14, 2021
Deals

Promotions For This Departure

Current Promotions

Call or submit a quote for award-winning value and service!

15% Off 18-29s Trips

Mention Promo Code: PT8081

15% Off 18-29s Trips

Promotion Details

Got your eye on the trip of a lifetime but need some time to get it together? Book an 18-29s trip at least 12 months in advance and get 10% off. Plus as always receive our AffordableTours.com 5% extra savings.

Must Book By Mon, Sep 30, 2019

View Promotion Terms & Conditions ›

10% discount applies to Intrepid 18 to 29's tours only for departures booked & deposited at least 12 months prior to travel. Excludes Tailor-made, Asia Passes, Short Break Adventures and tours operated by 3rd party suppliers. Discounts apply to new bookings only. The discount applies to the land tour price only and cannot be used in conjunction with any other offer. Discount does not apply to local payments, permits, additional travel arrangements, international and local airfares. A deposit of $100 per person per tour is required on booking with full payment required a minimum of 56 days prior to departure. All tours subject to availability. Prices are per person based on twin share accommodation, low season, tour only. Prices, itineraries and inclusions are subject to change without notice. Please note that unless the departure date is marked Departure Guaranteed (DG), there might be some changes to the tour including the departure date. This offer may be changed or withdrawn without notice at any time. Other restrictions may apply.

×

$842

Get Our Price
Get Quote

From

Sun,

Feb 07, 2021

To

Thu,

Feb 18, 2021
Deals

Promotions For This Departure

Current Promotions

Call or submit a quote for award-winning value and service!

15% Off 18-29s Trips

Mention Promo Code: PT8081

15% Off 18-29s Trips

Promotion Details

Got your eye on the trip of a lifetime but need some time to get it together? Book an 18-29s trip at least 12 months in advance and get 10% off. Plus as always receive our AffordableTours.com 5% extra savings.

Must Book By Mon, Sep 30, 2019

View Promotion Terms & Conditions ›

10% discount applies to Intrepid 18 to 29's tours only for departures booked & deposited at least 12 months prior to travel. Excludes Tailor-made, Asia Passes, Short Break Adventures and tours operated by 3rd party suppliers. Discounts apply to new bookings only. The discount applies to the land tour price only and cannot be used in conjunction with any other offer. Discount does not apply to local payments, permits, additional travel arrangements, international and local airfares. A deposit of $100 per person per tour is required on booking with full payment required a minimum of 56 days prior to departure. All tours subject to availability. Prices are per person based on twin share accommodation, low season, tour only. Prices, itineraries and inclusions are subject to change without notice. Please note that unless the departure date is marked Departure Guaranteed (DG), there might be some changes to the tour including the departure date. This offer may be changed or withdrawn without notice at any time. Other restrictions may apply.

×

$842

Get Our Price
Get Quote

From

Wed,

Feb 10, 2021

To

Sun,

Feb 21, 2021
Deals

Promotions For This Departure

Current Promotions

Call or submit a quote for award-winning value and service!

15% Off 18-29s Trips

Mention Promo Code: PT8081

15% Off 18-29s Trips

Promotion Details

Got your eye on the trip of a lifetime but need some time to get it together? Book an 18-29s trip at least 12 months in advance and get 10% off. Plus as always receive our AffordableTours.com 5% extra savings.

Must Book By Mon, Sep 30, 2019

View Promotion Terms & Conditions ›

10% discount applies to Intrepid 18 to 29's tours only for departures booked & deposited at least 12 months prior to travel. Excludes Tailor-made, Asia Passes, Short Break Adventures and tours operated by 3rd party suppliers. Discounts apply to new bookings only. The discount applies to the land tour price only and cannot be used in conjunction with any other offer. Discount does not apply to local payments, permits, additional travel arrangements, international and local airfares. A deposit of $100 per person per tour is required on booking with full payment required a minimum of 56 days prior to departure. All tours subject to availability. Prices are per person based on twin share accommodation, low season, tour only. Prices, itineraries and inclusions are subject to change without notice. Please note that unless the departure date is marked Departure Guaranteed (DG), there might be some changes to the tour including the departure date. This offer may be changed or withdrawn without notice at any time. Other restrictions may apply.

×

$842

Get Our Price
Get Quote

From

Sun,

Feb 14, 2021

To

Thu,

Feb 25, 2021
Deals

Promotions For This Departure

Current Promotions

Call or submit a quote for award-winning value and service!

15% Off 18-29s Trips

Mention Promo Code: PT8081

15% Off 18-29s Trips

Promotion Details

Got your eye on the trip of a lifetime but need some time to get it together? Book an 18-29s trip at least 12 months in advance and get 10% off. Plus as always receive our AffordableTours.com 5% extra savings.

Must Book By Mon, Sep 30, 2019

View Promotion Terms & Conditions ›

10% discount applies to Intrepid 18 to 29's tours only for departures booked & deposited at least 12 months prior to travel. Excludes Tailor-made, Asia Passes, Short Break Adventures and tours operated by 3rd party suppliers. Discounts apply to new bookings only. The discount applies to the land tour price only and cannot be used in conjunction with any other offer. Discount does not apply to local payments, permits, additional travel arrangements, international and local airfares. A deposit of $100 per person per tour is required on booking with full payment required a minimum of 56 days prior to departure. All tours subject to availability. Prices are per person based on twin share accommodation, low season, tour only. Prices, itineraries and inclusions are subject to change without notice. Please note that unless the departure date is marked Departure Guaranteed (DG), there might be some changes to the tour including the departure date. This offer may be changed or withdrawn without notice at any time. Other restrictions may apply.

×

$842

Get Our Price
Get Quote

From

Wed,

Feb 17, 2021

To

Sun,

Feb 28, 2021
Deals

Promotions For This Departure

Current Promotions

Call or submit a quote for award-winning value and service!

15% Off 18-29s Trips

Mention Promo Code: PT8081

15% Off 18-29s Trips

Promotion Details

Got your eye on the trip of a lifetime but need some time to get it together? Book an 18-29s trip at least 12 months in advance and get 10% off. Plus as always receive our AffordableTours.com 5% extra savings.

Must Book By Mon, Sep 30, 2019

View Promotion Terms & Conditions ›

10% discount applies to Intrepid 18 to 29's tours only for departures booked & deposited at least 12 months prior to travel. Excludes Tailor-made, Asia Passes, Short Break Adventures and tours operated by 3rd party suppliers. Discounts apply to new bookings only. The discount applies to the land tour price only and cannot be used in conjunction with any other offer. Discount does not apply to local payments, permits, additional travel arrangements, international and local airfares. A deposit of $100 per person per tour is required on booking with full payment required a minimum of 56 days prior to departure. All tours subject to availability. Prices are per person based on twin share accommodation, low season, tour only. Prices, itineraries and inclusions are subject to change without notice. Please note that unless the departure date is marked Departure Guaranteed (DG), there might be some changes to the tour including the departure date. This offer may be changed or withdrawn without notice at any time. Other restrictions may apply.

×

$842

Get Our Price
Get Quote

From

Wed,

Feb 24, 2021

To

Sun,

Mar 07, 2021
Deals

Promotions For This Departure

Current Promotions

Call or submit a quote for award-winning value and service!

15% Off 18-29s Trips

Mention Promo Code: PT8081

15% Off 18-29s Trips

Promotion Details

Got your eye on the trip of a lifetime but need some time to get it together? Book an 18-29s trip at least 12 months in advance and get 10% off. Plus as always receive our AffordableTours.com 5% extra savings.

Must Book By Mon, Sep 30, 2019

View Promotion Terms & Conditions ›

10% discount applies to Intrepid 18 to 29's tours only for departures booked & deposited at least 12 months prior to travel. Excludes Tailor-made, Asia Passes, Short Break Adventures and tours operated by 3rd party suppliers. Discounts apply to new bookings only. The discount applies to the land tour price only and cannot be used in conjunction with any other offer. Discount does not apply to local payments, permits, additional travel arrangements, international and local airfares. A deposit of $100 per person per tour is required on booking with full payment required a minimum of 56 days prior to departure. All tours subject to availability. Prices are per person based on twin share accommodation, low season, tour only. Prices, itineraries and inclusions are subject to change without notice. Please note that unless the departure date is marked Departure Guaranteed (DG), there might be some changes to the tour including the departure date. This offer may be changed or withdrawn without notice at any time. Other restrictions may apply.

×

$842

Get Our Price
Get Quote

From

Wed,

Mar 10, 2021

To

Sun,

Mar 21, 2021
Deals

Promotions For This Departure

Current Promotions

Call or submit a quote for award-winning value and service!

15% Off 18-29s Trips

Mention Promo Code: PT8081

15% Off 18-29s Trips

Promotion Details

Got your eye on the trip of a lifetime but need some time to get it together? Book an 18-29s trip at least 12 months in advance and get 10% off. Plus as always receive our AffordableTours.com 5% extra savings.

Must Book By Mon, Sep 30, 2019

View Promotion Terms & Conditions ›

10% discount applies to Intrepid 18 to 29's tours only for departures booked & deposited at least 12 months prior to travel. Excludes Tailor-made, Asia Passes, Short Break Adventures and tours operated by 3rd party suppliers. Discounts apply to new bookings only. The discount applies to the land tour price only and cannot be used in conjunction with any other offer. Discount does not apply to local payments, permits, additional travel arrangements, international and local airfares. A deposit of $100 per person per tour is required on booking with full payment required a minimum of 56 days prior to departure. All tours subject to availability. Prices are per person based on twin share accommodation, low season, tour only. Prices, itineraries and inclusions are subject to change without notice. Please note that unless the departure date is marked Departure Guaranteed (DG), there might be some changes to the tour including the departure date. This offer may be changed or withdrawn without notice at any time. Other restrictions may apply.

×

$842

Get Our Price
Get Quote

From

Wed,

Mar 24, 2021

To

Sun,

Apr 04, 2021
Deals

Promotions For This Departure

Current Promotions

Call or submit a quote for award-winning value and service!

15% Off 18-29s Trips

Mention Promo Code: PT8081

15% Off 18-29s Trips

Promotion Details

Got your eye on the trip of a lifetime but need some time to get it together? Book an 18-29s trip at least 12 months in advance and get 10% off. Plus as always receive our AffordableTours.com 5% extra savings.

Must Book By Mon, Sep 30, 2019

View Promotion Terms & Conditions ›

10% discount applies to Intrepid 18 to 29's tours only for departures booked & deposited at least 12 months prior to travel. Excludes Tailor-made, Asia Passes, Short Break Adventures and tours operated by 3rd party suppliers. Discounts apply to new bookings only. The discount applies to the land tour price only and cannot be used in conjunction with any other offer. Discount does not apply to local payments, permits, additional travel arrangements, international and local airfares. A deposit of $100 per person per tour is required on booking with full payment required a minimum of 56 days prior to departure. All tours subject to availability. Prices are per person based on twin share accommodation, low season, tour only. Prices, itineraries and inclusions are subject to change without notice. Please note that unless the departure date is marked Departure Guaranteed (DG), there might be some changes to the tour including the departure date. This offer may be changed or withdrawn without notice at any time. Other restrictions may apply.

×

$842

Get Our Price
Get Quote

From

Wed,

Mar 31, 2021

To

Sun,

Apr 11, 2021
Deals

Promotions For This Departure

Current Promotions

Call or submit a quote for award-winning value and service!

15% Off 18-29s Trips

Mention Promo Code: PT8081

15% Off 18-29s Trips

Promotion Details

Got your eye on the trip of a lifetime but need some time to get it together? Book an 18-29s trip at least 12 months in advance and get 10% off. Plus as always receive our AffordableTours.com 5% extra savings.

Must Book By Mon, Sep 30, 2019

View Promotion Terms & Conditions ›

10% discount applies to Intrepid 18 to 29's tours only for departures booked & deposited at least 12 months prior to travel. Excludes Tailor-made, Asia Passes, Short Break Adventures and tours operated by 3rd party suppliers. Discounts apply to new bookings only. The discount applies to the land tour price only and cannot be used in conjunction with any other offer. Discount does not apply to local payments, permits, additional travel arrangements, international and local airfares. A deposit of $100 per person per tour is required on booking with full payment required a minimum of 56 days prior to departure. All tours subject to availability. Prices are per person based on twin share accommodation, low season, tour only. Prices, itineraries and inclusions are subject to change without notice. Please note that unless the departure date is marked Departure Guaranteed (DG), there might be some changes to the tour including the departure date. This offer may be changed or withdrawn without notice at any time. Other restrictions may apply.

×

$842

Get Our Price
Get Quote

From

Sun,

Apr 04, 2021

To

Thu,

Apr 15, 2021
Deals

Promotions For This Departure

Current Promotions

Call or submit a quote for award-winning value and service!

15% Off 18-29s Trips

Mention Promo Code: PT8081

15% Off 18-29s Trips

Promotion Details

Got your eye on the trip of a lifetime but need some time to get it together? Book an 18-29s trip at least 12 months in advance and get 10% off. Plus as always receive our AffordableTours.com 5% extra savings.

Must Book By Mon, Sep 30, 2019

View Promotion Terms & Conditions ›

10% discount applies to Intrepid 18 to 29's tours only for departures booked & deposited at least 12 months prior to travel. Excludes Tailor-made, Asia Passes, Short Break Adventures and tours operated by 3rd party suppliers. Discounts apply to new bookings only. The discount applies to the land tour price only and cannot be used in conjunction with any other offer. Discount does not apply to local payments, permits, additional travel arrangements, international and local airfares. A deposit of $100 per person per tour is required on booking with full payment required a minimum of 56 days prior to departure. All tours subject to availability. Prices are per person based on twin share accommodation, low season, tour only. Prices, itineraries and inclusions are subject to change without notice. Please note that unless the departure date is marked Departure Guaranteed (DG), there might be some changes to the tour including the departure date. This offer may be changed or withdrawn without notice at any time. Other restrictions may apply.

×

$842

Get Our Price
Get Quote

From

Sun,

Apr 11, 2021

To

Thu,

Apr 22, 2021
Deals

Promotions For This Departure

Current Promotions

Call or submit a quote for award-winning value and service!

15% Off 18-29s Trips

Mention Promo Code: PT8081

15% Off 18-29s Trips

Promotion Details

Got your eye on the trip of a lifetime but need some time to get it together? Book an 18-29s trip at least 12 months in advance and get 10% off. Plus as always receive our AffordableTours.com 5% extra savings.

Must Book By Mon, Sep 30, 2019

View Promotion Terms & Conditions ›

10% discount applies to Intrepid 18 to 29's tours only for departures booked & deposited at least 12 months prior to travel. Excludes Tailor-made, Asia Passes, Short Break Adventures and tours operated by 3rd party suppliers. Discounts apply to new bookings only. The discount applies to the land tour price only and cannot be used in conjunction with any other offer. Discount does not apply to local payments, permits, additional travel arrangements, international and local airfares. A deposit of $100 per person per tour is required on booking with full payment required a minimum of 56 days prior to departure. All tours subject to availability. Prices are per person based on twin share accommodation, low season, tour only. Prices, itineraries and inclusions are subject to change without notice. Please note that unless the departure date is marked Departure Guaranteed (DG), there might be some changes to the tour including the departure date. This offer may be changed or withdrawn without notice at any time. Other restrictions may apply.

×

$842

Get Our Price
Get Quote

From

Wed,

May 05, 2021

To

Sun,

May 16, 2021
Deals

Promotions For This Departure

Current Promotions

Call or submit a quote for award-winning value and service!

15% Off 18-29s Trips

Mention Promo Code: PT8081

15% Off 18-29s Trips

Promotion Details

Got your eye on the trip of a lifetime but need some time to get it together? Book an 18-29s trip at least 12 months in advance and get 10% off. Plus as always receive our AffordableTours.com 5% extra savings.

Must Book By Mon, Sep 30, 2019

View Promotion Terms & Conditions ›

10% discount applies to Intrepid 18 to 29's tours only for departures booked & deposited at least 12 months prior to travel. Excludes Tailor-made, Asia Passes, Short Break Adventures and tours operated by 3rd party suppliers. Discounts apply to new bookings only. The discount applies to the land tour price only and cannot be used in conjunction with any other offer. Discount does not apply to local payments, permits, additional travel arrangements, international and local airfares. A deposit of $100 per person per tour is required on booking with full payment required a minimum of 56 days prior to departure. All tours subject to availability. Prices are per person based on twin share accommodation, low season, tour only. Prices, itineraries and inclusions are subject to change without notice. Please note that unless the departure date is marked Departure Guaranteed (DG), there might be some changes to the tour including the departure date. This offer may be changed or withdrawn without notice at any time. Other restrictions may apply.

×

$842

Get Our Price
Get Quote

From

Wed,

May 19, 2021

To

Sun,

May 30, 2021
Deals

Promotions For This Departure

Current Promotions

Call or submit a quote for award-winning value and service!

15% Off 18-29s Trips

Mention Promo Code: PT8081

15% Off 18-29s Trips

Promotion Details

Got your eye on the trip of a lifetime but need some time to get it together? Book an 18-29s trip at least 12 months in advance and get 10% off. Plus as always receive our AffordableTours.com 5% extra savings.

Must Book By Mon, Sep 30, 2019

View Promotion Terms & Conditions ›

10% discount applies to Intrepid 18 to 29's tours only for departures booked & deposited at least 12 months prior to travel. Excludes Tailor-made, Asia Passes, Short Break Adventures and tours operated by 3rd party suppliers. Discounts apply to new bookings only. The discount applies to the land tour price only and cannot be used in conjunction with any other offer. Discount does not apply to local payments, permits, additional travel arrangements, international and local airfares. A deposit of $100 per person per tour is required on booking with full payment required a minimum of 56 days prior to departure. All tours subject to availability. Prices are per person based on twin share accommodation, low season, tour only. Prices, itineraries and inclusions are subject to change without notice. Please note that unless the departure date is marked Departure Guaranteed (DG), there might be some changes to the tour including the departure date. This offer may be changed or withdrawn without notice at any time. Other restrictions may apply.

×

$842

Get Our Price
Get Quote

From

Wed,

Jun 02, 2021

To

Sun,

Jun 13, 2021
Deals

Promotions For This Departure

Current Promotions

Call or submit a quote for award-winning value and service!

15% Off 18-29s Trips

Mention Promo Code: PT8081

15% Off 18-29s Trips

Promotion Details

Got your eye on the trip of a lifetime but need some time to get it together? Book an 18-29s trip at least 12 months in advance and get 10% off. Plus as always receive our AffordableTours.com 5% extra savings.

Must Book By Mon, Sep 30, 2019

View Promotion Terms & Conditions ›

10% discount applies to Intrepid 18 to 29's tours only for departures booked & deposited at least 12 months prior to travel. Excludes Tailor-made, Asia Passes, Short Break Adventures and tours operated by 3rd party suppliers. Discounts apply to new bookings only. The discount applies to the land tour price only and cannot be used in conjunction with any other offer. Discount does not apply to local payments, permits, additional travel arrangements, international and local airfares. A deposit of $100 per person per tour is required on booking with full payment required a minimum of 56 days prior to departure. All tours subject to availability. Prices are per person based on twin share accommodation, low season, tour only. Prices, itineraries and inclusions are subject to change without notice. Please note that unless the departure date is marked Departure Guaranteed (DG), there might be some changes to the tour including the departure date. This offer may be changed or withdrawn without notice at any time. Other restrictions may apply.

×

$842

Get Our Price
Get Quote

From

Wed,

Jun 09, 2021

To

Sun,

Jun 20, 2021
Deals

Promotions For This Departure

Current Promotions

Call or submit a quote for award-winning value and service!

15% Off 18-29s Trips

Mention Promo Code: PT8081

15% Off 18-29s Trips

Promotion Details

Got your eye on the trip of a lifetime but need some time to get it together? Book an 18-29s trip at least 12 months in advance and get 10% off. Plus as always receive our AffordableTours.com 5% extra savings.

Must Book By Mon, Sep 30, 2019

View Promotion Terms & Conditions ›

10% discount applies to Intrepid 18 to 29's tours only for departures booked & deposited at least 12 months prior to travel. Excludes Tailor-made, Asia Passes, Short Break Adventures and tours operated by 3rd party suppliers. Discounts apply to new bookings only. The discount applies to the land tour price only and cannot be used in conjunction with any other offer. Discount does not apply to local payments, permits, additional travel arrangements, international and local airfares. A deposit of $100 per person per tour is required on booking with full payment required a minimum of 56 days prior to departure. All tours subject to availability. Prices are per person based on twin share accommodation, low season, tour only. Prices, itineraries and inclusions are subject to change without notice. Please note that unless the departure date is marked Departure Guaranteed (DG), there might be some changes to the tour including the departure date. This offer may be changed or withdrawn without notice at any time. Other restrictions may apply.

×

$842

Get Our Price
Get Quote

From

Wed,

Jun 16, 2021

To

Sun,

Jun 27, 2021
Deals

Promotions For This Departure

Current Promotions

Call or submit a quote for award-winning value and service!

15% Off 18-29s Trips

Mention Promo Code: PT8081

15% Off 18-29s Trips

Promotion Details

Got your eye on the trip of a lifetime but need some time to get it together? Book an 18-29s trip at least 12 months in advance and get 10% off. Plus as always receive our AffordableTours.com 5% extra savings.

Must Book By Mon, Sep 30, 2019

View Promotion Terms & Conditions ›

10% discount applies to Intrepid 18 to 29's tours only for departures booked & deposited at least 12 months prior to travel. Excludes Tailor-made, Asia Passes, Short Break Adventures and tours operated by 3rd party suppliers. Discounts apply to new bookings only. The discount applies to the land tour price only and cannot be used in conjunction with any other offer. Discount does not apply to local payments, permits, additional travel arrangements, international and local airfares. A deposit of $100 per person per tour is required on booking with full payment required a minimum of 56 days prior to departure. All tours subject to availability. Prices are per person based on twin share accommodation, low season, tour only. Prices, itineraries and inclusions are subject to change without notice. Please note that unless the departure date is marked Departure Guaranteed (DG), there might be some changes to the tour including the departure date. This offer may be changed or withdrawn without notice at any time. Other restrictions may apply.

×

$842

Get Our Price
Get Quote

From

Wed,

Jun 23, 2021

To

Sun,

Jul 04, 2021
Deals

Promotions For This Departure

Current Promotions

Call or submit a quote for award-winning value and service!

15% Off 18-29s Trips

Mention Promo Code: PT8081

15% Off 18-29s Trips

Promotion Details

Got your eye on the trip of a lifetime but need some time to get it together? Book an 18-29s trip at least 12 months in advance and get 10% off. Plus as always receive our AffordableTours.com 5% extra savings.

Must Book By Mon, Sep 30, 2019

View Promotion Terms & Conditions ›

10% discount applies to Intrepid 18 to 29's tours only for departures booked & deposited at least 12 months prior to travel. Excludes Tailor-made, Asia Passes, Short Break Adventures and tours operated by 3rd party suppliers. Discounts apply to new bookings only. The discount applies to the land tour price only and cannot be used in conjunction with any other offer. Discount does not apply to local payments, permits, additional travel arrangements, international and local airfares. A deposit of $100 per person per tour is required on booking with full payment required a minimum of 56 days prior to departure. All tours subject to availability. Prices are per person based on twin share accommodation, low season, tour only. Prices, itineraries and inclusions are subject to change without notice. Please note that unless the departure date is marked Departure Guaranteed (DG), there might be some changes to the tour including the departure date. This offer may be changed or withdrawn without notice at any time. Other restrictions may apply.

×

$842

Get Our Price
Get Quote

From

Wed,

Jun 30, 2021

To

Sun,

Jul 11, 2021
Deals

Promotions For This Departure

Current Promotions

Call or submit a quote for award-winning value and service!

15% Off 18-29s Trips

Mention Promo Code: PT8081

15% Off 18-29s Trips

Promotion Details

Got your eye on the trip of a lifetime but need some time to get it together? Book an 18-29s trip at least 12 months in advance and get 10% off. Plus as always receive our AffordableTours.com 5% extra savings.

Must Book By Mon, Sep 30, 2019

View Promotion Terms & Conditions ›

10% discount applies to Intrepid 18 to 29's tours only for departures booked & deposited at least 12 months prior to travel. Excludes Tailor-made, Asia Passes, Short Break Adventures and tours operated by 3rd party suppliers. Discounts apply to new bookings only. The discount applies to the land tour price only and cannot be used in conjunction with any other offer. Discount does not apply to local payments, permits, additional travel arrangements, international and local airfares. A deposit of $100 per person per tour is required on booking with full payment required a minimum of 56 days prior to departure. All tours subject to availability. Prices are per person based on twin share accommodation, low season, tour only. Prices, itineraries and inclusions are subject to change without notice. Please note that unless the departure date is marked Departure Guaranteed (DG), there might be some changes to the tour including the departure date. This offer may be changed or withdrawn without notice at any time. Other restrictions may apply.

×

$842

Get Our Price
Get Quote

From

Wed,

Jul 07, 2021

To

Sun,

Jul 18, 2021
Deals

Promotions For This Departure

Current Promotions

Call or submit a quote for award-winning value and service!

15% Off 18-29s Trips

Mention Promo Code: PT8081

15% Off 18-29s Trips

Promotion Details

Got your eye on the trip of a lifetime but need some time to get it together? Book an 18-29s trip at least 12 months in advance and get 10% off. Plus as always receive our AffordableTours.com 5% extra savings.

Must Book By Mon, Sep 30, 2019

View Promotion Terms & Conditions ›

10% discount applies to Intrepid 18 to 29's tours only for departures booked & deposited at least 12 months prior to travel. Excludes Tailor-made, Asia Passes, Short Break Adventures and tours operated by 3rd party suppliers. Discounts apply to new bookings only. The discount applies to the land tour price only and cannot be used in conjunction with any other offer. Discount does not apply to local payments, permits, additional travel arrangements, international and local airfares. A deposit of $100 per person per tour is required on booking with full payment required a minimum of 56 days prior to departure. All tours subject to availability. Prices are per person based on twin share accommodation, low season, tour only. Prices, itineraries and inclusions are subject to change without notice. Please note that unless the departure date is marked Departure Guaranteed (DG), there might be some changes to the tour including the departure date. This offer may be changed or withdrawn without notice at any time. Other restrictions may apply.

×

$842

Get Our Price
Get Quote

From

Wed,

Jul 14, 2021

To

Sun,

Jul 25, 2021
Deals

Promotions For This Departure

Current Promotions

Call or submit a quote for award-winning value and service!

15% Off 18-29s Trips

Mention Promo Code: PT8081

15% Off 18-29s Trips

Promotion Details

Got your eye on the trip of a lifetime but need some time to get it together? Book an 18-29s trip at least 12 months in advance and get 10% off. Plus as always receive our AffordableTours.com 5% extra savings.

Must Book By Mon, Sep 30, 2019

View Promotion Terms & Conditions ›

10% discount applies to Intrepid 18 to 29's tours only for departures booked & deposited at least 12 months prior to travel. Excludes Tailor-made, Asia Passes, Short Break Adventures and tours operated by 3rd party suppliers. Discounts apply to new bookings only. The discount applies to the land tour price only and cannot be used in conjunction with any other offer. Discount does not apply to local payments, permits, additional travel arrangements, international and local airfares. A deposit of $100 per person per tour is required on booking with full payment required a minimum of 56 days prior to departure. All tours subject to availability. Prices are per person based on twin share accommodation, low season, tour only. Prices, itineraries and inclusions are subject to change without notice. Please note that unless the departure date is marked Departure Guaranteed (DG), there might be some changes to the tour including the departure date. This offer may be changed or withdrawn without notice at any time. Other restrictions may apply.

×

$842

Get Our Price
Get Quote

From

Wed,

Jul 21, 2021

To

Sun,

Aug 01, 2021
Deals

Promotions For This Departure

Current Promotions

Call or submit a quote for award-winning value and service!

15% Off 18-29s Trips

Mention Promo Code: PT8081

15% Off 18-29s Trips

Promotion Details

Got your eye on the trip of a lifetime but need some time to get it together? Book an 18-29s trip at least 12 months in advance and get 10% off. Plus as always receive our AffordableTours.com 5% extra savings.

Must Book By Mon, Sep 30, 2019

View Promotion Terms & Conditions ›

10% discount applies to Intrepid 18 to 29's tours only for departures booked & deposited at least 12 months prior to travel. Excludes Tailor-made, Asia Passes, Short Break Adventures and tours operated by 3rd party suppliers. Discounts apply to new bookings only. The discount applies to the land tour price only and cannot be used in conjunction with any other offer. Discount does not apply to local payments, permits, additional travel arrangements, international and local airfares. A deposit of $100 per person per tour is required on booking with full payment required a minimum of 56 days prior to departure. All tours subject to availability. Prices are per person based on twin share accommodation, low season, tour only. Prices, itineraries and inclusions are subject to change without notice. Please note that unless the departure date is marked Departure Guaranteed (DG), there might be some changes to the tour including the departure date. This offer may be changed or withdrawn without notice at any time. Other restrictions may apply.

×

$842

Get Our Price
Get Quote

From

Wed,

Jul 28, 2021

To

Sun,

Aug 08, 2021
Deals

Promotions For This Departure

Current Promotions

Call or submit a quote for award-winning value and service!

15% Off 18-29s Trips

Mention Promo Code: PT8081

15% Off 18-29s Trips

Promotion Details

Got your eye on the trip of a lifetime but need some time to get it together? Book an 18-29s trip at least 12 months in advance and get 10% off. Plus as always receive our AffordableTours.com 5% extra savings.

Must Book By Mon, Sep 30, 2019

View Promotion Terms & Conditions ›

10% discount applies to Intrepid 18 to 29's tours only for departures booked & deposited at least 12 months prior to travel. Excludes Tailor-made, Asia Passes, Short Break Adventures and tours operated by 3rd party suppliers. Discounts apply to new bookings only. The discount applies to the land tour price only and cannot be used in conjunction with any other offer. Discount does not apply to local payments, permits, additional travel arrangements, international and local airfares. A deposit of $100 per person per tour is required on booking with full payment required a minimum of 56 days prior to departure. All tours subject to availability. Prices are per person based on twin share accommodation, low season, tour only. Prices, itineraries and inclusions are subject to change without notice. Please note that unless the departure date is marked Departure Guaranteed (DG), there might be some changes to the tour including the departure date. This offer may be changed or withdrawn without notice at any time. Other restrictions may apply.

×

$842

Get Our Price
Get Quote

From

Wed,

Aug 04, 2021

To

Sun,

Aug 15, 2021
Deals

Promotions For This Departure

Current Promotions

Call or submit a quote for award-winning value and service!

15% Off 18-29s Trips

Mention Promo Code: PT8081

15% Off 18-29s Trips

Promotion Details

Got your eye on the trip of a lifetime but need some time to get it together? Book an 18-29s trip at least 12 months in advance and get 10% off. Plus as always receive our AffordableTours.com 5% extra savings.

Must Book By Mon, Sep 30, 2019

View Promotion Terms & Conditions ›

10% discount applies to Intrepid 18 to 29's tours only for departures booked & deposited at least 12 months prior to travel. Excludes Tailor-made, Asia Passes, Short Break Adventures and tours operated by 3rd party suppliers. Discounts apply to new bookings only. The discount applies to the land tour price only and cannot be used in conjunction with any other offer. Discount does not apply to local payments, permits, additional travel arrangements, international and local airfares. A deposit of $100 per person per tour is required on booking with full payment required a minimum of 56 days prior to departure. All tours subject to availability. Prices are per person based on twin share accommodation, low season, tour only. Prices, itineraries and inclusions are subject to change without notice. Please note that unless the departure date is marked Departure Guaranteed (DG), there might be some changes to the tour including the departure date. This offer may be changed or withdrawn without notice at any time. Other restrictions may apply.

×

$842

Get Our Price
Get Quote

From

Wed,

Aug 11, 2021

To

Sun,

Aug 22, 2021
Deals

Promotions For This Departure

Current Promotions

Call or submit a quote for award-winning value and service!

15% Off 18-29s Trips

Mention Promo Code: PT8081

15% Off 18-29s Trips

Promotion Details

Got your eye on the trip of a lifetime but need some time to get it together? Book an 18-29s trip at least 12 months in advance and get 10% off. Plus as always receive our AffordableTours.com 5% extra savings.

Must Book By Mon, Sep 30, 2019

View Promotion Terms & Conditions ›

10% discount applies to Intrepid 18 to 29's tours only for departures booked & deposited at least 12 months prior to travel. Excludes Tailor-made, Asia Passes, Short Break Adventures and tours operated by 3rd party suppliers. Discounts apply to new bookings only. The discount applies to the land tour price only and cannot be used in conjunction with any other offer. Discount does not apply to local payments, permits, additional travel arrangements, international and local airfares. A deposit of $100 per person per tour is required on booking with full payment required a minimum of 56 days prior to departure. All tours subject to availability. Prices are per person based on twin share accommodation, low season, tour only. Prices, itineraries and inclusions are subject to change without notice. Please note that unless the departure date is marked Departure Guaranteed (DG), there might be some changes to the tour including the departure date. This offer may be changed or withdrawn without notice at any time. Other restrictions may apply.

×

$842

Get Our Price
Get Quote

From

Wed,

Aug 18, 2021

To

Sun,

Aug 29, 2021
Deals

Promotions For This Departure

Current Promotions

Call or submit a quote for award-winning value and service!

15% Off 18-29s Trips

Mention Promo Code: PT8081

15% Off 18-29s Trips

Promotion Details

Got your eye on the trip of a lifetime but need some time to get it together? Book an 18-29s trip at least 12 months in advance and get 10% off. Plus as always receive our AffordableTours.com 5% extra savings.

Must Book By Mon, Sep 30, 2019

View Promotion Terms & Conditions ›

10% discount applies to Intrepid 18 to 29's tours only for departures booked & deposited at least 12 months prior to travel. Excludes Tailor-made, Asia Passes, Short Break Adventures and tours operated by 3rd party suppliers. Discounts apply to new bookings only. The discount applies to the land tour price only and cannot be used in conjunction with any other offer. Discount does not apply to local payments, permits, additional travel arrangements, international and local airfares. A deposit of $100 per person per tour is required on booking with full payment required a minimum of 56 days prior to departure. All tours subject to availability. Prices are per person based on twin share accommodation, low season, tour only. Prices, itineraries and inclusions are subject to change without notice. Please note that unless the departure date is marked Departure Guaranteed (DG), there might be some changes to the tour including the departure date. This offer may be changed or withdrawn without notice at any time. Other restrictions may apply.

×

$842

Get Our Price
Get Quote

From

Wed,

Aug 25, 2021

To

Sun,

Sep 05, 2021
Deals

Promotions For This Departure

Current Promotions

Call or submit a quote for award-winning value and service!

15% Off 18-29s Trips

Mention Promo Code: PT8081

15% Off 18-29s Trips

Promotion Details

Got your eye on the trip of a lifetime but need some time to get it together? Book an 18-29s trip at least 12 months in advance and get 10% off. Plus as always receive our AffordableTours.com 5% extra savings.

Must Book By Mon, Sep 30, 2019

View Promotion Terms & Conditions ›

10% discount applies to Intrepid 18 to 29's tours only for departures booked & deposited at least 12 months prior to travel. Excludes Tailor-made, Asia Passes, Short Break Adventures and tours operated by 3rd party suppliers. Discounts apply to new bookings only. The discount applies to the land tour price only and cannot be used in conjunction with any other offer. Discount does not apply to local payments, permits, additional travel arrangements, international and local airfares. A deposit of $100 per person per tour is required on booking with full payment required a minimum of 56 days prior to departure. All tours subject to availability. Prices are per person based on twin share accommodation, low season, tour only. Prices, itineraries and inclusions are subject to change without notice. Please note that unless the departure date is marked Departure Guaranteed (DG), there might be some changes to the tour including the departure date. This offer may be changed or withdrawn without notice at any time. Other restrictions may apply.

×

$842

Get Our Price
Get Quote

From

Wed,

Sep 01, 2021

To

Sun,

Sep 12, 2021
Deals

Promotions For This Departure

Current Promotions

Call or submit a quote for award-winning value and service!

15% Off 18-29s Trips

Mention Promo Code: PT8081

15% Off 18-29s Trips

Promotion Details

Got your eye on the trip of a lifetime but need some time to get it together? Book an 18-29s trip at least 12 months in advance and get 10% off. Plus as always receive our AffordableTours.com 5% extra savings.

Must Book By Mon, Sep 30, 2019

View Promotion Terms & Conditions ›

10% discount applies to Intrepid 18 to 29's tours only for departures booked & deposited at least 12 months prior to travel. Excludes Tailor-made, Asia Passes, Short Break Adventures and tours operated by 3rd party suppliers. Discounts apply to new bookings only. The discount applies to the land tour price only and cannot be used in conjunction with any other offer. Discount does not apply to local payments, permits, additional travel arrangements, international and local airfares. A deposit of $100 per person per tour is required on booking with full payment required a minimum of 56 days prior to departure. All tours subject to availability. Prices are per person based on twin share accommodation, low season, tour only. Prices, itineraries and inclusions are subject to change without notice. Please note that unless the departure date is marked Departure Guaranteed (DG), there might be some changes to the tour including the departure date. This offer may be changed or withdrawn without notice at any time. Other restrictions may apply.

×

$842

Get Our Price
Get Quote

From

Wed,

Sep 08, 2021

To

Sun,

Sep 19, 2021
Deals

Promotions For This Departure

Current Promotions

Call or submit a quote for award-winning value and service!

15% Off 18-29s Trips

Mention Promo Code: PT8081

15% Off 18-29s Trips

Promotion Details

Got your eye on the trip of a lifetime but need some time to get it together? Book an 18-29s trip at least 12 months in advance and get 10% off. Plus as always receive our AffordableTours.com 5% extra savings.

Must Book By Mon, Sep 30, 2019

View Promotion Terms & Conditions ›

10% discount applies to Intrepid 18 to 29's tours only for departures booked & deposited at least 12 months prior to travel. Excludes Tailor-made, Asia Passes, Short Break Adventures and tours operated by 3rd party suppliers. Discounts apply to new bookings only. The discount applies to the land tour price only and cannot be used in conjunction with any other offer. Discount does not apply to local payments, permits, additional travel arrangements, international and local airfares. A deposit of $100 per person per tour is required on booking with full payment required a minimum of 56 days prior to departure. All tours subject to availability. Prices are per person based on twin share accommodation, low season, tour only. Prices, itineraries and inclusions are subject to change without notice. Please note that unless the departure date is marked Departure Guaranteed (DG), there might be some changes to the tour including the departure date. This offer may be changed or withdrawn without notice at any time. Other restrictions may apply.

×

$842

Get Our Price
Get Quote

From

Wed,

Sep 15, 2021

To

Sun,

Sep 26, 2021
Deals

Promotions For This Departure

Current Promotions

Call or submit a quote for award-winning value and service!

15% Off 18-29s Trips

Mention Promo Code: PT8081

15% Off 18-29s Trips

Promotion Details

Got your eye on the trip of a lifetime but need some time to get it together? Book an 18-29s trip at least 12 months in advance and get 10% off. Plus as always receive our AffordableTours.com 5% extra savings.

Must Book By Mon, Sep 30, 2019

View Promotion Terms & Conditions ›

10% discount applies to Intrepid 18 to 29's tours only for departures booked & deposited at least 12 months prior to travel. Excludes Tailor-made, Asia Passes, Short Break Adventures and tours operated by 3rd party suppliers. Discounts apply to new bookings only. The discount applies to the land tour price only and cannot be used in conjunction with any other offer. Discount does not apply to local payments, permits, additional travel arrangements, international and local airfares. A deposit of $100 per person per tour is required on booking with full payment required a minimum of 56 days prior to departure. All tours subject to availability. Prices are per person based on twin share accommodation, low season, tour only. Prices, itineraries and inclusions are subject to change without notice. Please note that unless the departure date is marked Departure Guaranteed (DG), there might be some changes to the tour including the departure date. This offer may be changed or withdrawn without notice at any time. Other restrictions may apply.

×

$842

Get Our Price
Get Quote

From

Wed,

Sep 22, 2021

To

Sun,

Oct 03, 2021
Deals

Promotions For This Departure

Current Promotions

Call or submit a quote for award-winning value and service!

15% Off 18-29s Trips

Mention Promo Code: PT8081

15% Off 18-29s Trips

Promotion Details

Got your eye on the trip of a lifetime but need some time to get it together? Book an 18-29s trip at least 12 months in advance and get 10% off. Plus as always receive our AffordableTours.com 5% extra savings.

Must Book By Mon, Sep 30, 2019

View Promotion Terms & Conditions ›

10% discount applies to Intrepid 18 to 29's tours only for departures booked & deposited at least 12 months prior to travel. Excludes Tailor-made, Asia Passes, Short Break Adventures and tours operated by 3rd party suppliers. Discounts apply to new bookings only. The discount applies to the land tour price only and cannot be used in conjunction with any other offer. Discount does not apply to local payments, permits, additional travel arrangements, international and local airfares. A deposit of $100 per person per tour is required on booking with full payment required a minimum of 56 days prior to departure. All tours subject to availability. Prices are per person based on twin share accommodation, low season, tour only. Prices, itineraries and inclusions are subject to change without notice. Please note that unless the departure date is marked Departure Guaranteed (DG), there might be some changes to the tour including the departure date. This offer may be changed or withdrawn without notice at any time. Other restrictions may apply.

×

$842

Get Our Price
Get Quote

From

Wed,

Sep 29, 2021

To

Sun,

Oct 10, 2021
Deals

Promotions For This Departure

Current Promotions

Call or submit a quote for award-winning value and service!

15% Off 18-29s Trips

Mention Promo Code: PT8081

15% Off 18-29s Trips

Promotion Details

Got your eye on the trip of a lifetime but need some time to get it together? Book an 18-29s trip at least 12 months in advance and get 10% off. Plus as always receive our AffordableTours.com 5% extra savings.

Must Book By Mon, Sep 30, 2019

View Promotion Terms & Conditions ›

10% discount applies to Intrepid 18 to 29's tours only for departures booked & deposited at least 12 months prior to travel. Excludes Tailor-made, Asia Passes, Short Break Adventures and tours operated by 3rd party suppliers. Discounts apply to new bookings only. The discount applies to the land tour price only and cannot be used in conjunction with any other offer. Discount does not apply to local payments, permits, additional travel arrangements, international and local airfares. A deposit of $100 per person per tour is required on booking with full payment required a minimum of 56 days prior to departure. All tours subject to availability. Prices are per person based on twin share accommodation, low season, tour only. Prices, itineraries and inclusions are subject to change without notice. Please note that unless the departure date is marked Departure Guaranteed (DG), there might be some changes to the tour including the departure date. This offer may be changed or withdrawn without notice at any time. Other restrictions may apply.

×

$842

Get Our Price
Get Quote

From

Wed,

Oct 06, 2021

To

Sun,

Oct 17, 2021
Deals

Promotions For This Departure

Current Promotions

Call or submit a quote for award-winning value and service!

15% Off 18-29s Trips

Mention Promo Code: PT8081

15% Off 18-29s Trips

Promotion Details

Got your eye on the trip of a lifetime but need some time to get it together? Book an 18-29s trip at least 12 months in advance and get 10% off. Plus as always receive our AffordableTours.com 5% extra savings.

Must Book By Mon, Sep 30, 2019

View Promotion Terms & Conditions ›

10% discount applies to Intrepid 18 to 29's tours only for departures booked & deposited at least 12 months prior to travel. Excludes Tailor-made, Asia Passes, Short Break Adventures and tours operated by 3rd party suppliers. Discounts apply to new bookings only. The discount applies to the land tour price only and cannot be used in conjunction with any other offer. Discount does not apply to local payments, permits, additional travel arrangements, international and local airfares. A deposit of $100 per person per tour is required on booking with full payment required a minimum of 56 days prior to departure. All tours subject to availability. Prices are per person based on twin share accommodation, low season, tour only. Prices, itineraries and inclusions are subject to change without notice. Please note that unless the departure date is marked Departure Guaranteed (DG), there might be some changes to the tour including the departure date. This offer may be changed or withdrawn without notice at any time. Other restrictions may apply.

×

$842

Get Our Price
Get Quote

From

Wed,

Oct 13, 2021

To

Sun,

Oct 24, 2021
Deals

Promotions For This Departure

Current Promotions

Call or submit a quote for award-winning value and service!

15% Off 18-29s Trips

Mention Promo Code: PT8081

15% Off 18-29s Trips

Promotion Details

Got your eye on the trip of a lifetime but need some time to get it together? Book an 18-29s trip at least 12 months in advance and get 10% off. Plus as always receive our AffordableTours.com 5% extra savings.

Must Book By Mon, Sep 30, 2019

View Promotion Terms & Conditions ›

10% discount applies to Intrepid 18 to 29's tours only for departures booked & deposited at least 12 months prior to travel. Excludes Tailor-made, Asia Passes, Short Break Adventures and tours operated by 3rd party suppliers. Discounts apply to new bookings only. The discount applies to the land tour price only and cannot be used in conjunction with any other offer. Discount does not apply to local payments, permits, additional travel arrangements, international and local airfares. A deposit of $100 per person per tour is required on booking with full payment required a minimum of 56 days prior to departure. All tours subject to availability. Prices are per person based on twin share accommodation, low season, tour only. Prices, itineraries and inclusions are subject to change without notice. Please note that unless the departure date is marked Departure Guaranteed (DG), there might be some changes to the tour including the departure date. This offer may be changed or withdrawn without notice at any time. Other restrictions may apply.

×

$842

Get Our Price
Get Quote

From

Wed,

Oct 20, 2021

To

Sun,

Oct 31, 2021
Deals

Promotions For This Departure

Current Promotions

Call or submit a quote for award-winning value and service!

15% Off 18-29s Trips

Mention Promo Code: PT8081

15% Off 18-29s Trips

Promotion Details

Got your eye on the trip of a lifetime but need some time to get it together? Book an 18-29s trip at least 12 months in advance and get 10% off. Plus as always receive our AffordableTours.com 5% extra savings.

Must Book By Mon, Sep 30, 2019

View Promotion Terms & Conditions ›

10% discount applies to Intrepid 18 to 29's tours only for departures booked & deposited at least 12 months prior to travel. Excludes Tailor-made, Asia Passes, Short Break Adventures and tours operated by 3rd party suppliers. Discounts apply to new bookings only. The discount applies to the land tour price only and cannot be used in conjunction with any other offer. Discount does not apply to local payments, permits, additional travel arrangements, international and local airfares. A deposit of $100 per person per tour is required on booking with full payment required a minimum of 56 days prior to departure. All tours subject to availability. Prices are per person based on twin share accommodation, low season, tour only. Prices, itineraries and inclusions are subject to change without notice. Please note that unless the departure date is marked Departure Guaranteed (DG), there might be some changes to the tour including the departure date. This offer may be changed or withdrawn without notice at any time. Other restrictions may apply.

×

$842

Get Our Price
Get Quote

From

Wed,

Oct 27, 2021

To

Sun,

Nov 07, 2021
Deals

Promotions For This Departure

Current Promotions

Call or submit a quote for award-winning value and service!

15% Off 18-29s Trips

Mention Promo Code: PT8081

15% Off 18-29s Trips

Promotion Details

Got your eye on the trip of a lifetime but need some time to get it together? Book an 18-29s trip at least 12 months in advance and get 10% off. Plus as always receive our AffordableTours.com 5% extra savings.

Must Book By Mon, Sep 30, 2019

View Promotion Terms & Conditions ›

10% discount applies to Intrepid 18 to 29's tours only for departures booked & deposited at least 12 months prior to travel. Excludes Tailor-made, Asia Passes, Short Break Adventures and tours operated by 3rd party suppliers. Discounts apply to new bookings only. The discount applies to the land tour price only and cannot be used in conjunction with any other offer. Discount does not apply to local payments, permits, additional travel arrangements, international and local airfares. A deposit of $100 per person per tour is required on booking with full payment required a minimum of 56 days prior to departure. All tours subject to availability. Prices are per person based on twin share accommodation, low season, tour only. Prices, itineraries and inclusions are subject to change without notice. Please note that unless the departure date is marked Departure Guaranteed (DG), there might be some changes to the tour including the departure date. This offer may be changed or withdrawn without notice at any time. Other restrictions may apply.

×

$842

Get Our Price
Get Quote

From

Wed,

Nov 03, 2021

To

Sun,

Nov 14, 2021
Deals

Promotions For This Departure

Current Promotions

Call or submit a quote for award-winning value and service!

15% Off 18-29s Trips

Mention Promo Code: PT8081

15% Off 18-29s Trips

Promotion Details

Got your eye on the trip of a lifetime but need some time to get it together? Book an 18-29s trip at least 12 months in advance and get 10% off. Plus as always receive our AffordableTours.com 5% extra savings.

Must Book By Mon, Sep 30, 2019

View Promotion Terms & Conditions ›

10% discount applies to Intrepid 18 to 29's tours only for departures booked & deposited at least 12 months prior to travel. Excludes Tailor-made, Asia Passes, Short Break Adventures and tours operated by 3rd party suppliers. Discounts apply to new bookings only. The discount applies to the land tour price only and cannot be used in conjunction with any other offer. Discount does not apply to local payments, permits, additional travel arrangements, international and local airfares. A deposit of $100 per person per tour is required on booking with full payment required a minimum of 56 days prior to departure. All tours subject to availability. Prices are per person based on twin share accommodation, low season, tour only. Prices, itineraries and inclusions are subject to change without notice. Please note that unless the departure date is marked Departure Guaranteed (DG), there might be some changes to the tour including the departure date. This offer may be changed or withdrawn without notice at any time. Other restrictions may apply.

×

$842

Get Our Price
Get Quote

From

Wed,

Nov 10, 2021

To

Sun,

Nov 21, 2021
Deals

Promotions For This Departure

Current Promotions

Call or submit a quote for award-winning value and service!

15% Off 18-29s Trips

Mention Promo Code: PT8081

15% Off 18-29s Trips

Promotion Details

Got your eye on the trip of a lifetime but need some time to get it together? Book an 18-29s trip at least 12 months in advance and get 10% off. Plus as always receive our AffordableTours.com 5% extra savings.

Must Book By Mon, Sep 30, 2019

View Promotion Terms & Conditions ›

10% discount applies to Intrepid 18 to 29's tours only for departures booked & deposited at least 12 months prior to travel. Excludes Tailor-made, Asia Passes, Short Break Adventures and tours operated by 3rd party suppliers. Discounts apply to new bookings only. The discount applies to the land tour price only and cannot be used in conjunction with any other offer. Discount does not apply to local payments, permits, additional travel arrangements, international and local airfares. A deposit of $100 per person per tour is required on booking with full payment required a minimum of 56 days prior to departure. All tours subject to availability. Prices are per person based on twin share accommodation, low season, tour only. Prices, itineraries and inclusions are subject to change without notice. Please note that unless the departure date is marked Departure Guaranteed (DG), there might be some changes to the tour including the departure date. This offer may be changed or withdrawn without notice at any time. Other restrictions may apply.

×

$842

Get Our Price
Get Quote

From

Sun,

Nov 14, 2021

To

Thu,

Nov 25, 2021
Deals

Promotions For This Departure

Current Promotions

Call or submit a quote for award-winning value and service!

15% Off 18-29s Trips

Mention Promo Code: PT8081

15% Off 18-29s Trips

Promotion Details

Got your eye on the trip of a lifetime but need some time to get it together? Book an 18-29s trip at least 12 months in advance and get 10% off. Plus as always receive our AffordableTours.com 5% extra savings.

Must Book By Mon, Sep 30, 2019

View Promotion Terms & Conditions ›

10% discount applies to Intrepid 18 to 29's tours only for departures booked & deposited at least 12 months prior to travel. Excludes Tailor-made, Asia Passes, Short Break Adventures and tours operated by 3rd party suppliers. Discounts apply to new bookings only. The discount applies to the land tour price only and cannot be used in conjunction with any other offer. Discount does not apply to local payments, permits, additional travel arrangements, international and local airfares. A deposit of $100 per person per tour is required on booking with full payment required a minimum of 56 days prior to departure. All tours subject to availability. Prices are per person based on twin share accommodation, low season, tour only. Prices, itineraries and inclusions are subject to change without notice. Please note that unless the departure date is marked Departure Guaranteed (DG), there might be some changes to the tour including the departure date. This offer may be changed or withdrawn without notice at any time. Other restrictions may apply.

×

$842

Get Our Price
Get Quote

From

Wed,

Nov 17, 2021

To

Sun,

Nov 28, 2021
Deals

Promotions For This Departure

Current Promotions

Call or submit a quote for award-winning value and service!

15% Off 18-29s Trips

Mention Promo Code: PT8081

15% Off 18-29s Trips

Promotion Details

Got your eye on the trip of a lifetime but need some time to get it together? Book an 18-29s trip at least 12 months in advance and get 10% off. Plus as always receive our AffordableTours.com 5% extra savings.

Must Book By Mon, Sep 30, 2019

View Promotion Terms & Conditions ›

10% discount applies to Intrepid 18 to 29's tours only for departures booked & deposited at least 12 months prior to travel. Excludes Tailor-made, Asia Passes, Short Break Adventures and tours operated by 3rd party suppliers. Discounts apply to new bookings only. The discount applies to the land tour price only and cannot be used in conjunction with any other offer. Discount does not apply to local payments, permits, additional travel arrangements, international and local airfares. A deposit of $100 per person per tour is required on booking with full payment required a minimum of 56 days prior to departure. All tours subject to availability. Prices are per person based on twin share accommodation, low season, tour only. Prices, itineraries and inclusions are subject to change without notice. Please note that unless the departure date is marked Departure Guaranteed (DG), there might be some changes to the tour including the departure date. This offer may be changed or withdrawn without notice at any time. Other restrictions may apply.

×

$842

Get Our Price
Get Quote

From

Wed,

Nov 24, 2021

To

Sun,

Dec 05, 2021
Deals

Promotions For This Departure

Current Promotions

Call or submit a quote for award-winning value and service!

15% Off 18-29s Trips

Mention Promo Code: PT8081

15% Off 18-29s Trips

Promotion Details

Got your eye on the trip of a lifetime but need some time to get it together? Book an 18-29s trip at least 12 months in advance and get 10% off. Plus as always receive our AffordableTours.com 5% extra savings.

Must Book By Mon, Sep 30, 2019

View Promotion Terms & Conditions ›

10% discount applies to Intrepid 18 to 29's tours only for departures booked & deposited at least 12 months prior to travel. Excludes Tailor-made, Asia Passes, Short Break Adventures and tours operated by 3rd party suppliers. Discounts apply to new bookings only. The discount applies to the land tour price only and cannot be used in conjunction with any other offer. Discount does not apply to local payments, permits, additional travel arrangements, international and local airfares. A deposit of $100 per person per tour is required on booking with full payment required a minimum of 56 days prior to departure. All tours subject to availability. Prices are per person based on twin share accommodation, low season, tour only. Prices, itineraries and inclusions are subject to change without notice. Please note that unless the departure date is marked Departure Guaranteed (DG), there might be some changes to the tour including the departure date. This offer may be changed or withdrawn without notice at any time. Other restrictions may apply.

×

$842

Get Our Price
Get Quote

From

Wed,

Dec 01, 2021

To

Sun,

Dec 12, 2021
Deals

Promotions For This Departure

Current Promotions

Call or submit a quote for award-winning value and service!

15% Off 18-29s Trips

Mention Promo Code: PT8081

15% Off 18-29s Trips

Promotion Details

Got your eye on the trip of a lifetime but need some time to get it together? Book an 18-29s trip at least 12 months in advance and get 10% off. Plus as always receive our AffordableTours.com 5% extra savings.

Must Book By Mon, Sep 30, 2019

View Promotion Terms & Conditions ›

10% discount applies to Intrepid 18 to 29's tours only for departures booked & deposited at least 12 months prior to travel. Excludes Tailor-made, Asia Passes, Short Break Adventures and tours operated by 3rd party suppliers. Discounts apply to new bookings only. The discount applies to the land tour price only and cannot be used in conjunction with any other offer. Discount does not apply to local payments, permits, additional travel arrangements, international and local airfares. A deposit of $100 per person per tour is required on booking with full payment required a minimum of 56 days prior to departure. All tours subject to availability. Prices are per person based on twin share accommodation, low season, tour only. Prices, itineraries and inclusions are subject to change without notice. Please note that unless the departure date is marked Departure Guaranteed (DG), there might be some changes to the tour including the departure date. This offer may be changed or withdrawn without notice at any time. Other restrictions may apply.

×

$842

Get Our Price
Get Quote

From

Wed,

Dec 08, 2021

To

Sun,

Dec 19, 2021
Deals

Promotions For This Departure

Current Promotions

Call or submit a quote for award-winning value and service!

15% Off 18-29s Trips

Mention Promo Code: PT8081

15% Off 18-29s Trips

Promotion Details

Got your eye on the trip of a lifetime but need some time to get it together? Book an 18-29s trip at least 12 months in advance and get 10% off. Plus as always receive our AffordableTours.com 5% extra savings.

Must Book By Mon, Sep 30, 2019

View Promotion Terms & Conditions ›

10% discount applies to Intrepid 18 to 29's tours only for departures booked & deposited at least 12 months prior to travel. Excludes Tailor-made, Asia Passes, Short Break Adventures and tours operated by 3rd party suppliers. Discounts apply to new bookings only. The discount applies to the land tour price only and cannot be used in conjunction with any other offer. Discount does not apply to local payments, permits, additional travel arrangements, international and local airfares. A deposit of $100 per person per tour is required on booking with full payment required a minimum of 56 days prior to departure. All tours subject to availability. Prices are per person based on twin share accommodation, low season, tour only. Prices, itineraries and inclusions are subject to change without notice. Please note that unless the departure date is marked Departure Guaranteed (DG), there might be some changes to the tour including the departure date. This offer may be changed or withdrawn without notice at any time. Other restrictions may apply.

×

$842

Get Our Price
Get Quote

From

Wed,

Dec 15, 2021

To

Sun,

Dec 26, 2021
Deals

Promotions For This Departure

Current Promotions

Call or submit a quote for award-winning value and service!

15% Off 18-29s Trips

Mention Promo Code: PT8081

15% Off 18-29s Trips

Promotion Details

Got your eye on the trip of a lifetime but need some time to get it together? Book an 18-29s trip at least 12 months in advance and get 10% off. Plus as always receive our AffordableTours.com 5% extra savings.

Must Book By Mon, Sep 30, 2019

View Promotion Terms & Conditions ›

10% discount applies to Intrepid 18 to 29's tours only for departures booked & deposited at least 12 months prior to travel. Excludes Tailor-made, Asia Passes, Short Break Adventures and tours operated by 3rd party suppliers. Discounts apply to new bookings only. The discount applies to the land tour price only and cannot be used in conjunction with any other offer. Discount does not apply to local payments, permits, additional travel arrangements, international and local airfares. A deposit of $100 per person per tour is required on booking with full payment required a minimum of 56 days prior to departure. All tours subject to availability. Prices are per person based on twin share accommodation, low season, tour only. Prices, itineraries and inclusions are subject to change without notice. Please note that unless the departure date is marked Departure Guaranteed (DG), there might be some changes to the tour including the departure date. This offer may be changed or withdrawn without notice at any time. Other restrictions may apply.

×

$842

Get Our Price
Get Quote

From

Sun,

Dec 19, 2021

To

Thu,

Dec 30, 2021
Deals

Promotions For This Departure

Current Promotions

Call or submit a quote for award-winning value and service!

15% Off 18-29s Trips

Mention Promo Code: PT8081

15% Off 18-29s Trips

Promotion Details

Got your eye on the trip of a lifetime but need some time to get it together? Book an 18-29s trip at least 12 months in advance and get 10% off. Plus as always receive our AffordableTours.com 5% extra savings.

Must Book By Mon, Sep 30, 2019

View Promotion Terms & Conditions ›

10% discount applies to Intrepid 18 to 29's tours only for departures booked & deposited at least 12 months prior to travel. Excludes Tailor-made, Asia Passes, Short Break Adventures and tours operated by 3rd party suppliers. Discounts apply to new bookings only. The discount applies to the land tour price only and cannot be used in conjunction with any other offer. Discount does not apply to local payments, permits, additional travel arrangements, international and local airfares. A deposit of $100 per person per tour is required on booking with full payment required a minimum of 56 days prior to departure. All tours subject to availability. Prices are per person based on twin share accommodation, low season, tour only. Prices, itineraries and inclusions are subject to change without notice. Please note that unless the departure date is marked Departure Guaranteed (DG), there might be some changes to the tour including the departure date. This offer may be changed or withdrawn without notice at any time. Other restrictions may apply.

×

$842

Get Our Price
Get Quote

From

Wed,

Dec 22, 2021

To

Sun,

Jan 02, 2022
Deals

Promotions For This Departure

Current Promotions

Call or submit a quote for award-winning value and service!

15% Off 18-29s Trips

Mention Promo Code: PT8081

15% Off 18-29s Trips

Promotion Details

Got your eye on the trip of a lifetime but need some time to get it together? Book an 18-29s trip at least 12 months in advance and get 10% off. Plus as always receive our AffordableTours.com 5% extra savings.

Must Book By Mon, Sep 30, 2019

View Promotion Terms & Conditions ›

10% discount applies to Intrepid 18 to 29's tours only for departures booked & deposited at least 12 months prior to travel. Excludes Tailor-made, Asia Passes, Short Break Adventures and tours operated by 3rd party suppliers. Discounts apply to new bookings only. The discount applies to the land tour price only and cannot be used in conjunction with any other offer. Discount does not apply to local payments, permits, additional travel arrangements, international and local airfares. A deposit of $100 per person per tour is required on booking with full payment required a minimum of 56 days prior to departure. All tours subject to availability. Prices are per person based on twin share accommodation, low season, tour only. Prices, itineraries and inclusions are subject to change without notice. Please note that unless the departure date is marked Departure Guaranteed (DG), there might be some changes to the tour including the departure date. This offer may be changed or withdrawn without notice at any time. Other restrictions may apply.

×

$842

Get Our Price
Get Quote

From

Wed,

Dec 29, 2021

To

Sun,

Jan 09, 2022
Deals

Promotions For This Departure

Current Promotions

Call or submit a quote for award-winning value and service!

15% Off 18-29s Trips

Mention Promo Code: PT8081

15% Off 18-29s Trips

Promotion Details

Got your eye on the trip of a lifetime but need some time to get it together? Book an 18-29s trip at least 12 months in advance and get 10% off. Plus as always receive our AffordableTours.com 5% extra savings.

Must Book By Mon, Sep 30, 2019

View Promotion Terms & Conditions ›

10% discount applies to Intrepid 18 to 29's tours only for departures booked & deposited at least 12 months prior to travel. Excludes Tailor-made, Asia Passes, Short Break Adventures and tours operated by 3rd party suppliers. Discounts apply to new bookings only. The discount applies to the land tour price only and cannot be used in conjunction with any other offer. Discount does not apply to local payments, permits, additional travel arrangements, international and local airfares. A deposit of $100 per person per tour is required on booking with full payment required a minimum of 56 days prior to departure. All tours subject to availability. Prices are per person based on twin share accommodation, low season, tour only. Prices, itineraries and inclusions are subject to change without notice. Please note that unless the departure date is marked Departure Guaranteed (DG), there might be some changes to the tour including the departure date. This offer may be changed or withdrawn without notice at any time. Other restrictions may apply.

×

$842

Get Our Price
Get Quote
* Departure Dates in bold denote Guaranteed Departures
Call or submit a quote for award-winning value and service!
15% Off 18-29s Trips
Mention Promo Code: PT8081
15% Off 18-29s Trips
15% Off 18-29s Trips
Promotion Details
Got your eye on the trip of a lifetime but need some time to get it together? Book an 18-29s trip at least 12 months in advance and get 10% off. Plus as always receive our AffordableTours.com 5% extra savings.
Must Book By Mon, Sep 30, 2019
View Promotion Terms & Conditions ›
10% discount applies to Intrepid 18 to 29's tours only for departures booked & deposited at least 12 months prior to travel. Excludes Tailor-made, Asia Passes, Short Break Adventures and tours operated by 3rd party suppliers. Discounts apply to new bookings only. The discount applies to the land tour price only and cannot be used in conjunction with any other offer. Discount does not apply to local payments, permits, additional travel arrangements, international and local airfares. A deposit of $100 per person per tour is required on booking with full payment required a minimum of 56 days prior to departure. All tours subject to availability. Prices are per person based on twin share accommodation, low season, tour only. Prices, itineraries and inclusions are subject to change without notice. Please note that unless the departure date is marked Departure Guaranteed (DG), there might be some changes to the tour including the departure date. This offer may be changed or withdrawn without notice at any time. Other restrictions may apply.
Tour Itinerary
Start in Ho Chi Minh City then hightail it to Phnom Penh, then there's beach time on the coast, island visits near Kampong Cham, ancient wonders in Siem Reap and… fish pedicures in Bangkok? Forget everything you know about traffic lights, pedestrians and stop signs. They don't matter here. Wait until you're safely on the other side before you start high-fiving your success.
Day 1: Ho Chi Minh City
Arrive in hectic Ho Chi Minh! There will be a pre-departure meeting at around 6 pm. Look for a note in the hotel lobby or ask the hotel reception where it will take place. There's nothing planned for the first day, so go get amongst it. A good place to start is the Ben Thanh Market, where you can snack on chao tom (barbecued shrimp paste on sticks of sugar cane). If you have time, a visit to Reunification Palace or War Remnants Museum are both recommended.
Day 2: Phnom Penh
Travel to Phnom Penh by public bus today (approx. 10 hours including two border crossings and lunch). If you're looking for a tasty beverage on arrival, head to the Foreign Correspondents' Club for a mojito on the rooftop. Perhaps you'd prefer a traditional Khmer massage. Look no further than Seeing Hands, a great cause supporting visually impaired masseurs. Tonight, tuck in at Friends Restaurant – not only will you get a serious taste of delicious local food, you'll also support an organisation that helps vulnerable local children.
Day 3: Phnom Penh
Today there's the option of visiting Tuol Sleng Genocide Museum or Choeung Ek (Killing Fields) – both pretty sobering but important and informative. The very different Royal Palace and Silver Pagoda are also well worth visiting, offering brighter aspects of the past. You might also head for the National Museum or Wat Phnom (more like 'Wat Phenomenal'). If your Riels are burning a hole in your pocket, look no further than the Central or Russian markets, both choice places to interact with the locals.
Day 4: Sihanoukville Province
Take a public bus through the idyllic Cambodian countryside to the coast of Sihanoukville Province. Whether you like your beaches lively or chilled, you'll find something to your taste along these shores. You might like to boat out to one of the nearby islands, hire a bike for a few hours, or just kick back on the shore with a good book and a beer.
Day 5: Sihanoukville Province
Enjoy a day of free time. You could take a boat to one of the nearby islands, enjoy a barbecue lunch or simply relax among swaying palms, white sands and blue waters. Maybe explore the local market and pagodas, or take a Khmer cooking class. The nearby waterfall of Kbal Chaay is particularly dramatic during the wet season.
Day 6: Chambok
Travel by private vehicle (approx. 4 hours) into countryside Cambodia to the region of Kampong Speu and the village of Chambok. Chambok is right next to the beautiful Kirirom National Park, so you can imagine how serene it is here. A homestay tonight is your chance to really immerse yourself in everyday life. You and your group will have the option to trek to an awesome 40-metre waterfall nearby. The waterfall is a 60 to 90 minute trek and access is weather dependant. Not to mention feast on a traditional Khmer dinner, prepared by the talented women of the community.
Day 7: Kampong Cham
Kampong Cham in a nutshell: frontier charm, French-colonial character. Take a private bus there (approximately 5 hours) and soak it all up. Koh Paen Island is a good option while you're here, and you can hire a bike and get there with no fuss (you'll just have to take a ferry over the water if you visit during wet season). The 11th-century Wat Nokor is also worth a look. A little further away are the twin 'mountain temples' of Phnom Pros and Phnom Srei which, as well as being fascinating sites of religious, historic and spiritual significance, are more than Instagram-worthy.
Day 8: Siem Reap
Take a public bus to Siem Reap (approximately 5 hours). Your leader will take you on a walk to get you acquainted with the town. Afterwards you might want to hit the markets for some cheap and tasty street food, then get some rest and relaxation before tomorrow's visit to... (drumroll please)... Angkor Wat!
Day 9: Siem Reap/Angkor Wat
Get your camera ready, strap on your walkin' boots and get excited: Angkor is one of Southeast Asia's number one highlights, possibly THE highlight. The obvious banger is Angkor Wat, which is every bit as amazing as everyone says it is, especially at sunset. But you'll also spend plenty of time visiting the other gems of this sprawling complex, like the giant carved faces of Bayon and the crazy jungle-juxtaposition of Ta Prohm (a temple that looks like it's being swallowed by the vice-like grip of Mother Nature's tentacles). And the places Tomb Raider made famous.
Day 10: Siem Reap
Kick back in Siem Reap and wander around town, visiting its market, shops and restaurants. You may be a little templed out, so take this opportunity to explore your options and do something different. Depending on the season, you might be able to visit Tonle Sap, the big freshwater lake, for a glimpse of local life. Adventure-seekers and adrenaline-junkies can do the Angkor zip-line course that will have you soaring like an eagle over the lush rainforest. For even more bragging material, you can learn the tricks of the trade in a Khmer cooking class. And if you just can't not go back to Angkor, longer passes than the standard 1-day option are available, just ask your leader.
Day 11: Bangkok
Drive from Siem Reap to Bangkok in a private minivan (approximately 10 hours, including border crossing and lunch). Again, your leader will assist with the border crossing formalities. If you expect a soothing and charming backwater, think again – it's go, go, go in Thailand's frenetic capital. If you don't go home exhausted from here, you didn't do it properly! Still, the khlongs (canals) are a great escape from it all – maybe take a boat to the highly recommended Chinatown for a delicious street food dinner. A Thai massage may also be a good option at this point. Those staying on can perhaps visit the Grand Palace, Temple of the Emerald Buddha, or the very cool Jim Thompson museum.
Day 12: Bangkok
Your adventure comes to an end today, with no more activities planned. You're free to depart at any time.
Chambok - Traditional dancing
Siem Reap - One day Angkor Pass
Siem Reap - Angkor Temples Guided Tour
Meals
2 Breakfast(s) Included
2 Dinner(s) Included

Style: Basix

Guesthouse (2 nights), Homestay (1 night), Hotel (8 nights)
Question: How many suitcases can I take with me on my trip?
Each person is allowed one "check-in," and one "carry-on." Remember to take all valuables with you as "carry-on", because electronic equipment, cameras, laptops, jewelry, business documents and money are not covered by the airlines' liability, so always carry them aboard with you.
Question: Is Airfare Included in the Price?
Airfare from your point of origin to and from the trip is not included in the land price.
Note: AffordableTours.com is a travel agent for Intrepid. All prices, itineraries, accommodations and dates are subject to change without notice and at any time by the tour operators. All prices are USD per person and based on double occupancy. Availability is limited and must be reconfirmed at time of booking. Please call us toll free at 1-800-935-2620 to confirm availability and current pricing on all our discounted specials. The prices on this website are not guaranteed until a deposit has been made. We are not responsible for errors, omissions, or changes in these prices until a booking has been confirmed by one of our agents. Some land prices may include an internal air component and discounts will not be offered on the internal air component. Discounts will not be offered on packages with a land price of less than $500.
There are many friendly consultants at AffordableTours.com that are ready to answer any of your questions or assist you with your reservation.

Please note: For pricing information, please submit a quote request or call to speak with a qualified travel consultant. We will not be able to send you a price quotation from this Q&A section.