Epic Egypt, Jordan, Israel & the Palestinian Territories
Epic Egypt, Jordan, Israel & the Palestinian Territories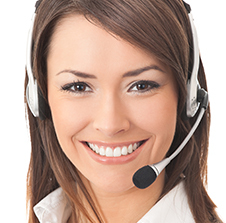 Speak With A Tour Specialist
Dates & Prices
Start Date
End Date
Offers
Brochure
Land Price
Our Price
Quote

From

Wed,

Mar 11, 2020

To

Sun,

Mar 29, 2020
Deals

Promotions For This Departure

Current Promotions

Call or submit a quote for award-winning value and service!

$1 Deposit on Trips

Mention Promo Code: PT6767

$1 Deposit on Trips

Promotion Details

We get it - travel's a big decision. To make it a little easier, Intrepid has lowered their deposits to just $1. Put $1 down now to save a spot on your dream trip before it sells out, then pay the rest later. Plus as always receive our AffordableTours.com 5% extra savings. But hurry, you only have until January 30 to book with a $1 Deposit. Not all dates or itineraries will qualify, please contact your travel consultant for applicable vacations.

Must Book By Thu, Jan 30, 2020

View Promotion Terms & Conditions ›

The offer of $1 deposits to secure an Intrepid Travel small group adventure applies to bookings made January 13 at 12:00am EST - January 30, 2020 at 11:59pm EST and is valid on trips departing February 15 December 31, 2020. The $1 deposit offer is ONLY available to customers booking in the following currencies: USD and CAD. The $1 deposit can be paid towards any Intrepid Travel small group adventure with the following exclusions: Polar trips - includes all itineraries in the Arctic and Antarctic, Tailor-Made Experiences, Inca trail and Gorilla permit trips, Expedition style trips, Adventure Cruises operated by Variety, selected Patagonia trips and the Okavango Delta Fly-In Safari (UUAO). Excluded Gorilla Treks: Pre-purchased permits are required to secure the trek to see the Gorillas. Excluded trips are: YXOG, YXOCC, UXODC, YXOEC, YXOIC, YXOGC, YXOFC, UBODC, YGSU, YGSGC, YGAR, YGAG, YGAU, UBODC. Excluded Inca Trail trips - Pre-purchased permits are required to secure the trek. Excluded trips are: GGBL, GGBNC, GGBPC, GGBTC, GGBWC, GGBZC, GGCLC, GGCRC, GGHC-O, GGKIC, GGKY, GGOA, GGSA, GGSAC, GGSEC, GGSFC, GGSQ, GGSTC, GGSUC, GGTA, GGTBC, GGXT, GGXTC, GGYP, GGYM, GGYBC, GGYQC, GGYA, GGYC, GGYDC, GGYE, GGYEC, GGYCC. Excluded Select Patagonia trips - Internal flights are pre-purchased to secure the trip: Excluded trips are: GPTV, GPTU, GGCB, GGSJ. Full payment is required at least 56 days prior to travel and 90 days prior to travel for Adventure Cruise departures. If booking and traveling with less than 56 days to go until departure, full payment is needed at the time of booking. If the customer wishes to cancel and rebook or to change dates or tours outside the promotional period, they will be required to pay the full deposit towards the new trip. The offer can be applied to new bookings only. Under no circumstances will the offer be applied to existing bookings. There will be no extensions to the booking, travel or payment periods. The offer applies to the tour price only and cannot be used in conjunction with any other offer or discount. Prices, itineraries and inclusions are subject to change without notice. The trip is subject to availability and confirmation by Intrepid Travel at time of booking.

15% Off 18-29s Trips

Mention Promo Code: PT8081

15% Off 18-29s Trips

Promotion Details

Got your eye on the trip of a lifetime but need some time to get it together? Book an 18-29s trip at least 9 months in advance and get 10% off. Plus as always receive our AffordableTours.com 5% extra savings.

Must Book By Fri, Jan 31, 2020

View Promotion Terms & Conditions ›

10% discount applies to Intrepid 18 to 29's tours only for departures booked & deposited at least 9 months prior to travel. Excludes Tailor-made, Asia Passes, Short Break Adventures and tours operated by 3rd party suppliers. Discounts apply to new bookings only. The discount applies to the land tour price only and cannot be used in conjunction with any other offer. Discount does not apply to local payments, permits, additional travel arrangements, international and local airfares. A deposit of $100 per person per tour is required on booking with full payment required a minimum of 56 days prior to departure. All tours subject to availability. Prices are per person based on twin share accommodation, low season, tour only. Prices, itineraries and inclusions are subject to change without notice. Please note that unless the departure date is marked Departure Guaranteed (DG), there might be some changes to the tour including the departure date. This offer may be changed or withdrawn without notice at any time. Other restrictions may apply.

×

$3,885

Get Our Price
Get Quote

From

Wed,

Mar 25, 2020

To

Sun,

Apr 12, 2020
Deals

Promotions For This Departure

Current Promotions

Call or submit a quote for award-winning value and service!

$1 Deposit on Trips

Mention Promo Code: PT6767

$1 Deposit on Trips

Promotion Details

We get it - travel's a big decision. To make it a little easier, Intrepid has lowered their deposits to just $1. Put $1 down now to save a spot on your dream trip before it sells out, then pay the rest later. Plus as always receive our AffordableTours.com 5% extra savings. But hurry, you only have until January 30 to book with a $1 Deposit. Not all dates or itineraries will qualify, please contact your travel consultant for applicable vacations.

Must Book By Thu, Jan 30, 2020

View Promotion Terms & Conditions ›

The offer of $1 deposits to secure an Intrepid Travel small group adventure applies to bookings made January 13 at 12:00am EST - January 30, 2020 at 11:59pm EST and is valid on trips departing February 15 December 31, 2020. The $1 deposit offer is ONLY available to customers booking in the following currencies: USD and CAD. The $1 deposit can be paid towards any Intrepid Travel small group adventure with the following exclusions: Polar trips - includes all itineraries in the Arctic and Antarctic, Tailor-Made Experiences, Inca trail and Gorilla permit trips, Expedition style trips, Adventure Cruises operated by Variety, selected Patagonia trips and the Okavango Delta Fly-In Safari (UUAO). Excluded Gorilla Treks: Pre-purchased permits are required to secure the trek to see the Gorillas. Excluded trips are: YXOG, YXOCC, UXODC, YXOEC, YXOIC, YXOGC, YXOFC, UBODC, YGSU, YGSGC, YGAR, YGAG, YGAU, UBODC. Excluded Inca Trail trips - Pre-purchased permits are required to secure the trek. Excluded trips are: GGBL, GGBNC, GGBPC, GGBTC, GGBWC, GGBZC, GGCLC, GGCRC, GGHC-O, GGKIC, GGKY, GGOA, GGSA, GGSAC, GGSEC, GGSFC, GGSQ, GGSTC, GGSUC, GGTA, GGTBC, GGXT, GGXTC, GGYP, GGYM, GGYBC, GGYQC, GGYA, GGYC, GGYDC, GGYE, GGYEC, GGYCC. Excluded Select Patagonia trips - Internal flights are pre-purchased to secure the trip: Excluded trips are: GPTV, GPTU, GGCB, GGSJ. Full payment is required at least 56 days prior to travel and 90 days prior to travel for Adventure Cruise departures. If booking and traveling with less than 56 days to go until departure, full payment is needed at the time of booking. If the customer wishes to cancel and rebook or to change dates or tours outside the promotional period, they will be required to pay the full deposit towards the new trip. The offer can be applied to new bookings only. Under no circumstances will the offer be applied to existing bookings. There will be no extensions to the booking, travel or payment periods. The offer applies to the tour price only and cannot be used in conjunction with any other offer or discount. Prices, itineraries and inclusions are subject to change without notice. The trip is subject to availability and confirmation by Intrepid Travel at time of booking.

15% Off 18-29s Trips

Mention Promo Code: PT8081

15% Off 18-29s Trips

Promotion Details

Got your eye on the trip of a lifetime but need some time to get it together? Book an 18-29s trip at least 9 months in advance and get 10% off. Plus as always receive our AffordableTours.com 5% extra savings.

Must Book By Fri, Jan 31, 2020

View Promotion Terms & Conditions ›

10% discount applies to Intrepid 18 to 29's tours only for departures booked & deposited at least 9 months prior to travel. Excludes Tailor-made, Asia Passes, Short Break Adventures and tours operated by 3rd party suppliers. Discounts apply to new bookings only. The discount applies to the land tour price only and cannot be used in conjunction with any other offer. Discount does not apply to local payments, permits, additional travel arrangements, international and local airfares. A deposit of $100 per person per tour is required on booking with full payment required a minimum of 56 days prior to departure. All tours subject to availability. Prices are per person based on twin share accommodation, low season, tour only. Prices, itineraries and inclusions are subject to change without notice. Please note that unless the departure date is marked Departure Guaranteed (DG), there might be some changes to the tour including the departure date. This offer may be changed or withdrawn without notice at any time. Other restrictions may apply.

×

$3,810

Get Our Price
Get Quote

From

Wed,

May 06, 2020

To

Sun,

May 24, 2020
Deals

Promotions For This Departure

Current Promotions

Call or submit a quote for award-winning value and service!

$1 Deposit on Trips

Mention Promo Code: PT6767

$1 Deposit on Trips

Promotion Details

We get it - travel's a big decision. To make it a little easier, Intrepid has lowered their deposits to just $1. Put $1 down now to save a spot on your dream trip before it sells out, then pay the rest later. Plus as always receive our AffordableTours.com 5% extra savings. But hurry, you only have until January 30 to book with a $1 Deposit. Not all dates or itineraries will qualify, please contact your travel consultant for applicable vacations.

Must Book By Thu, Jan 30, 2020

View Promotion Terms & Conditions ›

The offer of $1 deposits to secure an Intrepid Travel small group adventure applies to bookings made January 13 at 12:00am EST - January 30, 2020 at 11:59pm EST and is valid on trips departing February 15 December 31, 2020. The $1 deposit offer is ONLY available to customers booking in the following currencies: USD and CAD. The $1 deposit can be paid towards any Intrepid Travel small group adventure with the following exclusions: Polar trips - includes all itineraries in the Arctic and Antarctic, Tailor-Made Experiences, Inca trail and Gorilla permit trips, Expedition style trips, Adventure Cruises operated by Variety, selected Patagonia trips and the Okavango Delta Fly-In Safari (UUAO). Excluded Gorilla Treks: Pre-purchased permits are required to secure the trek to see the Gorillas. Excluded trips are: YXOG, YXOCC, UXODC, YXOEC, YXOIC, YXOGC, YXOFC, UBODC, YGSU, YGSGC, YGAR, YGAG, YGAU, UBODC. Excluded Inca Trail trips - Pre-purchased permits are required to secure the trek. Excluded trips are: GGBL, GGBNC, GGBPC, GGBTC, GGBWC, GGBZC, GGCLC, GGCRC, GGHC-O, GGKIC, GGKY, GGOA, GGSA, GGSAC, GGSEC, GGSFC, GGSQ, GGSTC, GGSUC, GGTA, GGTBC, GGXT, GGXTC, GGYP, GGYM, GGYBC, GGYQC, GGYA, GGYC, GGYDC, GGYE, GGYEC, GGYCC. Excluded Select Patagonia trips - Internal flights are pre-purchased to secure the trip: Excluded trips are: GPTV, GPTU, GGCB, GGSJ. Full payment is required at least 56 days prior to travel and 90 days prior to travel for Adventure Cruise departures. If booking and traveling with less than 56 days to go until departure, full payment is needed at the time of booking. If the customer wishes to cancel and rebook or to change dates or tours outside the promotional period, they will be required to pay the full deposit towards the new trip. The offer can be applied to new bookings only. Under no circumstances will the offer be applied to existing bookings. There will be no extensions to the booking, travel or payment periods. The offer applies to the tour price only and cannot be used in conjunction with any other offer or discount. Prices, itineraries and inclusions are subject to change without notice. The trip is subject to availability and confirmation by Intrepid Travel at time of booking.

15% Off 18-29s Trips

Mention Promo Code: PT8081

15% Off 18-29s Trips

Promotion Details

Got your eye on the trip of a lifetime but need some time to get it together? Book an 18-29s trip at least 9 months in advance and get 10% off. Plus as always receive our AffordableTours.com 5% extra savings.

Must Book By Fri, Jan 31, 2020

View Promotion Terms & Conditions ›

10% discount applies to Intrepid 18 to 29's tours only for departures booked & deposited at least 9 months prior to travel. Excludes Tailor-made, Asia Passes, Short Break Adventures and tours operated by 3rd party suppliers. Discounts apply to new bookings only. The discount applies to the land tour price only and cannot be used in conjunction with any other offer. Discount does not apply to local payments, permits, additional travel arrangements, international and local airfares. A deposit of $100 per person per tour is required on booking with full payment required a minimum of 56 days prior to departure. All tours subject to availability. Prices are per person based on twin share accommodation, low season, tour only. Prices, itineraries and inclusions are subject to change without notice. Please note that unless the departure date is marked Departure Guaranteed (DG), there might be some changes to the tour including the departure date. This offer may be changed or withdrawn without notice at any time. Other restrictions may apply.

×

$3,845

Get Our Price
Get Quote

From

Wed,

May 20, 2020

To

Sun,

Jun 07, 2020
Deals

Promotions For This Departure

Current Promotions

Call or submit a quote for award-winning value and service!

$1 Deposit on Trips

Mention Promo Code: PT6767

$1 Deposit on Trips

Promotion Details

We get it - travel's a big decision. To make it a little easier, Intrepid has lowered their deposits to just $1. Put $1 down now to save a spot on your dream trip before it sells out, then pay the rest later. Plus as always receive our AffordableTours.com 5% extra savings. But hurry, you only have until January 30 to book with a $1 Deposit. Not all dates or itineraries will qualify, please contact your travel consultant for applicable vacations.

Must Book By Thu, Jan 30, 2020

View Promotion Terms & Conditions ›

The offer of $1 deposits to secure an Intrepid Travel small group adventure applies to bookings made January 13 at 12:00am EST - January 30, 2020 at 11:59pm EST and is valid on trips departing February 15 December 31, 2020. The $1 deposit offer is ONLY available to customers booking in the following currencies: USD and CAD. The $1 deposit can be paid towards any Intrepid Travel small group adventure with the following exclusions: Polar trips - includes all itineraries in the Arctic and Antarctic, Tailor-Made Experiences, Inca trail and Gorilla permit trips, Expedition style trips, Adventure Cruises operated by Variety, selected Patagonia trips and the Okavango Delta Fly-In Safari (UUAO). Excluded Gorilla Treks: Pre-purchased permits are required to secure the trek to see the Gorillas. Excluded trips are: YXOG, YXOCC, UXODC, YXOEC, YXOIC, YXOGC, YXOFC, UBODC, YGSU, YGSGC, YGAR, YGAG, YGAU, UBODC. Excluded Inca Trail trips - Pre-purchased permits are required to secure the trek. Excluded trips are: GGBL, GGBNC, GGBPC, GGBTC, GGBWC, GGBZC, GGCLC, GGCRC, GGHC-O, GGKIC, GGKY, GGOA, GGSA, GGSAC, GGSEC, GGSFC, GGSQ, GGSTC, GGSUC, GGTA, GGTBC, GGXT, GGXTC, GGYP, GGYM, GGYBC, GGYQC, GGYA, GGYC, GGYDC, GGYE, GGYEC, GGYCC. Excluded Select Patagonia trips - Internal flights are pre-purchased to secure the trip: Excluded trips are: GPTV, GPTU, GGCB, GGSJ. Full payment is required at least 56 days prior to travel and 90 days prior to travel for Adventure Cruise departures. If booking and traveling with less than 56 days to go until departure, full payment is needed at the time of booking. If the customer wishes to cancel and rebook or to change dates or tours outside the promotional period, they will be required to pay the full deposit towards the new trip. The offer can be applied to new bookings only. Under no circumstances will the offer be applied to existing bookings. There will be no extensions to the booking, travel or payment periods. The offer applies to the tour price only and cannot be used in conjunction with any other offer or discount. Prices, itineraries and inclusions are subject to change without notice. The trip is subject to availability and confirmation by Intrepid Travel at time of booking.

15% Off 18-29s Trips

Mention Promo Code: PT8081

15% Off 18-29s Trips

Promotion Details

Got your eye on the trip of a lifetime but need some time to get it together? Book an 18-29s trip at least 9 months in advance and get 10% off. Plus as always receive our AffordableTours.com 5% extra savings.

Must Book By Fri, Jan 31, 2020

View Promotion Terms & Conditions ›

10% discount applies to Intrepid 18 to 29's tours only for departures booked & deposited at least 9 months prior to travel. Excludes Tailor-made, Asia Passes, Short Break Adventures and tours operated by 3rd party suppliers. Discounts apply to new bookings only. The discount applies to the land tour price only and cannot be used in conjunction with any other offer. Discount does not apply to local payments, permits, additional travel arrangements, international and local airfares. A deposit of $100 per person per tour is required on booking with full payment required a minimum of 56 days prior to departure. All tours subject to availability. Prices are per person based on twin share accommodation, low season, tour only. Prices, itineraries and inclusions are subject to change without notice. Please note that unless the departure date is marked Departure Guaranteed (DG), there might be some changes to the tour including the departure date. This offer may be changed or withdrawn without notice at any time. Other restrictions may apply.

×

$3,810

Get Our Price
Get Quote

From

Wed,

Jun 10, 2020

To

Sun,

Jun 28, 2020
Deals

Promotions For This Departure

Current Promotions

Call or submit a quote for award-winning value and service!

$1 Deposit on Trips

Mention Promo Code: PT6767

$1 Deposit on Trips

Promotion Details

We get it - travel's a big decision. To make it a little easier, Intrepid has lowered their deposits to just $1. Put $1 down now to save a spot on your dream trip before it sells out, then pay the rest later. Plus as always receive our AffordableTours.com 5% extra savings. But hurry, you only have until January 30 to book with a $1 Deposit. Not all dates or itineraries will qualify, please contact your travel consultant for applicable vacations.

Must Book By Thu, Jan 30, 2020

View Promotion Terms & Conditions ›

The offer of $1 deposits to secure an Intrepid Travel small group adventure applies to bookings made January 13 at 12:00am EST - January 30, 2020 at 11:59pm EST and is valid on trips departing February 15 December 31, 2020. The $1 deposit offer is ONLY available to customers booking in the following currencies: USD and CAD. The $1 deposit can be paid towards any Intrepid Travel small group adventure with the following exclusions: Polar trips - includes all itineraries in the Arctic and Antarctic, Tailor-Made Experiences, Inca trail and Gorilla permit trips, Expedition style trips, Adventure Cruises operated by Variety, selected Patagonia trips and the Okavango Delta Fly-In Safari (UUAO). Excluded Gorilla Treks: Pre-purchased permits are required to secure the trek to see the Gorillas. Excluded trips are: YXOG, YXOCC, UXODC, YXOEC, YXOIC, YXOGC, YXOFC, UBODC, YGSU, YGSGC, YGAR, YGAG, YGAU, UBODC. Excluded Inca Trail trips - Pre-purchased permits are required to secure the trek. Excluded trips are: GGBL, GGBNC, GGBPC, GGBTC, GGBWC, GGBZC, GGCLC, GGCRC, GGHC-O, GGKIC, GGKY, GGOA, GGSA, GGSAC, GGSEC, GGSFC, GGSQ, GGSTC, GGSUC, GGTA, GGTBC, GGXT, GGXTC, GGYP, GGYM, GGYBC, GGYQC, GGYA, GGYC, GGYDC, GGYE, GGYEC, GGYCC. Excluded Select Patagonia trips - Internal flights are pre-purchased to secure the trip: Excluded trips are: GPTV, GPTU, GGCB, GGSJ. Full payment is required at least 56 days prior to travel and 90 days prior to travel for Adventure Cruise departures. If booking and traveling with less than 56 days to go until departure, full payment is needed at the time of booking. If the customer wishes to cancel and rebook or to change dates or tours outside the promotional period, they will be required to pay the full deposit towards the new trip. The offer can be applied to new bookings only. Under no circumstances will the offer be applied to existing bookings. There will be no extensions to the booking, travel or payment periods. The offer applies to the tour price only and cannot be used in conjunction with any other offer or discount. Prices, itineraries and inclusions are subject to change without notice. The trip is subject to availability and confirmation by Intrepid Travel at time of booking.

15% Off 18-29s Trips

Mention Promo Code: PT8081

15% Off 18-29s Trips

Promotion Details

Got your eye on the trip of a lifetime but need some time to get it together? Book an 18-29s trip at least 9 months in advance and get 10% off. Plus as always receive our AffordableTours.com 5% extra savings.

Must Book By Fri, Jan 31, 2020

View Promotion Terms & Conditions ›

10% discount applies to Intrepid 18 to 29's tours only for departures booked & deposited at least 9 months prior to travel. Excludes Tailor-made, Asia Passes, Short Break Adventures and tours operated by 3rd party suppliers. Discounts apply to new bookings only. The discount applies to the land tour price only and cannot be used in conjunction with any other offer. Discount does not apply to local payments, permits, additional travel arrangements, international and local airfares. A deposit of $100 per person per tour is required on booking with full payment required a minimum of 56 days prior to departure. All tours subject to availability. Prices are per person based on twin share accommodation, low season, tour only. Prices, itineraries and inclusions are subject to change without notice. Please note that unless the departure date is marked Departure Guaranteed (DG), there might be some changes to the tour including the departure date. This offer may be changed or withdrawn without notice at any time. Other restrictions may apply.

×

$3,845

Get Our Price
Get Quote

From

Wed,

Jul 01, 2020

To

Sun,

Jul 19, 2020
Deals

Promotions For This Departure

Current Promotions

Call or submit a quote for award-winning value and service!

$1 Deposit on Trips

Mention Promo Code: PT6767

$1 Deposit on Trips

Promotion Details

We get it - travel's a big decision. To make it a little easier, Intrepid has lowered their deposits to just $1. Put $1 down now to save a spot on your dream trip before it sells out, then pay the rest later. Plus as always receive our AffordableTours.com 5% extra savings. But hurry, you only have until January 30 to book with a $1 Deposit. Not all dates or itineraries will qualify, please contact your travel consultant for applicable vacations.

Must Book By Thu, Jan 30, 2020

View Promotion Terms & Conditions ›

The offer of $1 deposits to secure an Intrepid Travel small group adventure applies to bookings made January 13 at 12:00am EST - January 30, 2020 at 11:59pm EST and is valid on trips departing February 15 December 31, 2020. The $1 deposit offer is ONLY available to customers booking in the following currencies: USD and CAD. The $1 deposit can be paid towards any Intrepid Travel small group adventure with the following exclusions: Polar trips - includes all itineraries in the Arctic and Antarctic, Tailor-Made Experiences, Inca trail and Gorilla permit trips, Expedition style trips, Adventure Cruises operated by Variety, selected Patagonia trips and the Okavango Delta Fly-In Safari (UUAO). Excluded Gorilla Treks: Pre-purchased permits are required to secure the trek to see the Gorillas. Excluded trips are: YXOG, YXOCC, UXODC, YXOEC, YXOIC, YXOGC, YXOFC, UBODC, YGSU, YGSGC, YGAR, YGAG, YGAU, UBODC. Excluded Inca Trail trips - Pre-purchased permits are required to secure the trek. Excluded trips are: GGBL, GGBNC, GGBPC, GGBTC, GGBWC, GGBZC, GGCLC, GGCRC, GGHC-O, GGKIC, GGKY, GGOA, GGSA, GGSAC, GGSEC, GGSFC, GGSQ, GGSTC, GGSUC, GGTA, GGTBC, GGXT, GGXTC, GGYP, GGYM, GGYBC, GGYQC, GGYA, GGYC, GGYDC, GGYE, GGYEC, GGYCC. Excluded Select Patagonia trips - Internal flights are pre-purchased to secure the trip: Excluded trips are: GPTV, GPTU, GGCB, GGSJ. Full payment is required at least 56 days prior to travel and 90 days prior to travel for Adventure Cruise departures. If booking and traveling with less than 56 days to go until departure, full payment is needed at the time of booking. If the customer wishes to cancel and rebook or to change dates or tours outside the promotional period, they will be required to pay the full deposit towards the new trip. The offer can be applied to new bookings only. Under no circumstances will the offer be applied to existing bookings. There will be no extensions to the booking, travel or payment periods. The offer applies to the tour price only and cannot be used in conjunction with any other offer or discount. Prices, itineraries and inclusions are subject to change without notice. The trip is subject to availability and confirmation by Intrepid Travel at time of booking.

15% Off 18-29s Trips

Mention Promo Code: PT8081

15% Off 18-29s Trips

Promotion Details

Got your eye on the trip of a lifetime but need some time to get it together? Book an 18-29s trip at least 9 months in advance and get 10% off. Plus as always receive our AffordableTours.com 5% extra savings.

Must Book By Fri, Jan 31, 2020

View Promotion Terms & Conditions ›

10% discount applies to Intrepid 18 to 29's tours only for departures booked & deposited at least 9 months prior to travel. Excludes Tailor-made, Asia Passes, Short Break Adventures and tours operated by 3rd party suppliers. Discounts apply to new bookings only. The discount applies to the land tour price only and cannot be used in conjunction with any other offer. Discount does not apply to local payments, permits, additional travel arrangements, international and local airfares. A deposit of $100 per person per tour is required on booking with full payment required a minimum of 56 days prior to departure. All tours subject to availability. Prices are per person based on twin share accommodation, low season, tour only. Prices, itineraries and inclusions are subject to change without notice. Please note that unless the departure date is marked Departure Guaranteed (DG), there might be some changes to the tour including the departure date. This offer may be changed or withdrawn without notice at any time. Other restrictions may apply.

×

$3,560

Get Our Price
Get Quote

From

Wed,

Jul 15, 2020

To

Sun,

Aug 02, 2020
Deals

Promotions For This Departure

Current Promotions

Call or submit a quote for award-winning value and service!

$1 Deposit on Trips

Mention Promo Code: PT6767

$1 Deposit on Trips

Promotion Details

We get it - travel's a big decision. To make it a little easier, Intrepid has lowered their deposits to just $1. Put $1 down now to save a spot on your dream trip before it sells out, then pay the rest later. Plus as always receive our AffordableTours.com 5% extra savings. But hurry, you only have until January 30 to book with a $1 Deposit. Not all dates or itineraries will qualify, please contact your travel consultant for applicable vacations.

Must Book By Thu, Jan 30, 2020

View Promotion Terms & Conditions ›

The offer of $1 deposits to secure an Intrepid Travel small group adventure applies to bookings made January 13 at 12:00am EST - January 30, 2020 at 11:59pm EST and is valid on trips departing February 15 December 31, 2020. The $1 deposit offer is ONLY available to customers booking in the following currencies: USD and CAD. The $1 deposit can be paid towards any Intrepid Travel small group adventure with the following exclusions: Polar trips - includes all itineraries in the Arctic and Antarctic, Tailor-Made Experiences, Inca trail and Gorilla permit trips, Expedition style trips, Adventure Cruises operated by Variety, selected Patagonia trips and the Okavango Delta Fly-In Safari (UUAO). Excluded Gorilla Treks: Pre-purchased permits are required to secure the trek to see the Gorillas. Excluded trips are: YXOG, YXOCC, UXODC, YXOEC, YXOIC, YXOGC, YXOFC, UBODC, YGSU, YGSGC, YGAR, YGAG, YGAU, UBODC. Excluded Inca Trail trips - Pre-purchased permits are required to secure the trek. Excluded trips are: GGBL, GGBNC, GGBPC, GGBTC, GGBWC, GGBZC, GGCLC, GGCRC, GGHC-O, GGKIC, GGKY, GGOA, GGSA, GGSAC, GGSEC, GGSFC, GGSQ, GGSTC, GGSUC, GGTA, GGTBC, GGXT, GGXTC, GGYP, GGYM, GGYBC, GGYQC, GGYA, GGYC, GGYDC, GGYE, GGYEC, GGYCC. Excluded Select Patagonia trips - Internal flights are pre-purchased to secure the trip: Excluded trips are: GPTV, GPTU, GGCB, GGSJ. Full payment is required at least 56 days prior to travel and 90 days prior to travel for Adventure Cruise departures. If booking and traveling with less than 56 days to go until departure, full payment is needed at the time of booking. If the customer wishes to cancel and rebook or to change dates or tours outside the promotional period, they will be required to pay the full deposit towards the new trip. The offer can be applied to new bookings only. Under no circumstances will the offer be applied to existing bookings. There will be no extensions to the booking, travel or payment periods. The offer applies to the tour price only and cannot be used in conjunction with any other offer or discount. Prices, itineraries and inclusions are subject to change without notice. The trip is subject to availability and confirmation by Intrepid Travel at time of booking.

15% Off 18-29s Trips

Mention Promo Code: PT8081

15% Off 18-29s Trips

Promotion Details

Got your eye on the trip of a lifetime but need some time to get it together? Book an 18-29s trip at least 9 months in advance and get 10% off. Plus as always receive our AffordableTours.com 5% extra savings.

Must Book By Fri, Jan 31, 2020

View Promotion Terms & Conditions ›

10% discount applies to Intrepid 18 to 29's tours only for departures booked & deposited at least 9 months prior to travel. Excludes Tailor-made, Asia Passes, Short Break Adventures and tours operated by 3rd party suppliers. Discounts apply to new bookings only. The discount applies to the land tour price only and cannot be used in conjunction with any other offer. Discount does not apply to local payments, permits, additional travel arrangements, international and local airfares. A deposit of $100 per person per tour is required on booking with full payment required a minimum of 56 days prior to departure. All tours subject to availability. Prices are per person based on twin share accommodation, low season, tour only. Prices, itineraries and inclusions are subject to change without notice. Please note that unless the departure date is marked Departure Guaranteed (DG), there might be some changes to the tour including the departure date. This offer may be changed or withdrawn without notice at any time. Other restrictions may apply.

×

$3,560

Get Our Price
Get Quote

From

Wed,

Aug 05, 2020

To

Sun,

Aug 23, 2020
Deals

Promotions For This Departure

Current Promotions

Call or submit a quote for award-winning value and service!

$1 Deposit on Trips

Mention Promo Code: PT6767

$1 Deposit on Trips

Promotion Details

We get it - travel's a big decision. To make it a little easier, Intrepid has lowered their deposits to just $1. Put $1 down now to save a spot on your dream trip before it sells out, then pay the rest later. Plus as always receive our AffordableTours.com 5% extra savings. But hurry, you only have until January 30 to book with a $1 Deposit. Not all dates or itineraries will qualify, please contact your travel consultant for applicable vacations.

Must Book By Thu, Jan 30, 2020

View Promotion Terms & Conditions ›

The offer of $1 deposits to secure an Intrepid Travel small group adventure applies to bookings made January 13 at 12:00am EST - January 30, 2020 at 11:59pm EST and is valid on trips departing February 15 December 31, 2020. The $1 deposit offer is ONLY available to customers booking in the following currencies: USD and CAD. The $1 deposit can be paid towards any Intrepid Travel small group adventure with the following exclusions: Polar trips - includes all itineraries in the Arctic and Antarctic, Tailor-Made Experiences, Inca trail and Gorilla permit trips, Expedition style trips, Adventure Cruises operated by Variety, selected Patagonia trips and the Okavango Delta Fly-In Safari (UUAO). Excluded Gorilla Treks: Pre-purchased permits are required to secure the trek to see the Gorillas. Excluded trips are: YXOG, YXOCC, UXODC, YXOEC, YXOIC, YXOGC, YXOFC, UBODC, YGSU, YGSGC, YGAR, YGAG, YGAU, UBODC. Excluded Inca Trail trips - Pre-purchased permits are required to secure the trek. Excluded trips are: GGBL, GGBNC, GGBPC, GGBTC, GGBWC, GGBZC, GGCLC, GGCRC, GGHC-O, GGKIC, GGKY, GGOA, GGSA, GGSAC, GGSEC, GGSFC, GGSQ, GGSTC, GGSUC, GGTA, GGTBC, GGXT, GGXTC, GGYP, GGYM, GGYBC, GGYQC, GGYA, GGYC, GGYDC, GGYE, GGYEC, GGYCC. Excluded Select Patagonia trips - Internal flights are pre-purchased to secure the trip: Excluded trips are: GPTV, GPTU, GGCB, GGSJ. Full payment is required at least 56 days prior to travel and 90 days prior to travel for Adventure Cruise departures. If booking and traveling with less than 56 days to go until departure, full payment is needed at the time of booking. If the customer wishes to cancel and rebook or to change dates or tours outside the promotional period, they will be required to pay the full deposit towards the new trip. The offer can be applied to new bookings only. Under no circumstances will the offer be applied to existing bookings. There will be no extensions to the booking, travel or payment periods. The offer applies to the tour price only and cannot be used in conjunction with any other offer or discount. Prices, itineraries and inclusions are subject to change without notice. The trip is subject to availability and confirmation by Intrepid Travel at time of booking.

15% Off 18-29s Trips

Mention Promo Code: PT8081

15% Off 18-29s Trips

Promotion Details

Got your eye on the trip of a lifetime but need some time to get it together? Book an 18-29s trip at least 9 months in advance and get 10% off. Plus as always receive our AffordableTours.com 5% extra savings.

Must Book By Fri, Jan 31, 2020

View Promotion Terms & Conditions ›

10% discount applies to Intrepid 18 to 29's tours only for departures booked & deposited at least 9 months prior to travel. Excludes Tailor-made, Asia Passes, Short Break Adventures and tours operated by 3rd party suppliers. Discounts apply to new bookings only. The discount applies to the land tour price only and cannot be used in conjunction with any other offer. Discount does not apply to local payments, permits, additional travel arrangements, international and local airfares. A deposit of $100 per person per tour is required on booking with full payment required a minimum of 56 days prior to departure. All tours subject to availability. Prices are per person based on twin share accommodation, low season, tour only. Prices, itineraries and inclusions are subject to change without notice. Please note that unless the departure date is marked Departure Guaranteed (DG), there might be some changes to the tour including the departure date. This offer may be changed or withdrawn without notice at any time. Other restrictions may apply.

×

$3,665

Get Our Price
Get Quote

From

Wed,

Aug 26, 2020

To

Sun,

Sep 13, 2020
Deals

Promotions For This Departure

Current Promotions

Call or submit a quote for award-winning value and service!

$1 Deposit on Trips

Mention Promo Code: PT6767

$1 Deposit on Trips

Promotion Details

We get it - travel's a big decision. To make it a little easier, Intrepid has lowered their deposits to just $1. Put $1 down now to save a spot on your dream trip before it sells out, then pay the rest later. Plus as always receive our AffordableTours.com 5% extra savings. But hurry, you only have until January 30 to book with a $1 Deposit. Not all dates or itineraries will qualify, please contact your travel consultant for applicable vacations.

Must Book By Thu, Jan 30, 2020

View Promotion Terms & Conditions ›

The offer of $1 deposits to secure an Intrepid Travel small group adventure applies to bookings made January 13 at 12:00am EST - January 30, 2020 at 11:59pm EST and is valid on trips departing February 15 December 31, 2020. The $1 deposit offer is ONLY available to customers booking in the following currencies: USD and CAD. The $1 deposit can be paid towards any Intrepid Travel small group adventure with the following exclusions: Polar trips - includes all itineraries in the Arctic and Antarctic, Tailor-Made Experiences, Inca trail and Gorilla permit trips, Expedition style trips, Adventure Cruises operated by Variety, selected Patagonia trips and the Okavango Delta Fly-In Safari (UUAO). Excluded Gorilla Treks: Pre-purchased permits are required to secure the trek to see the Gorillas. Excluded trips are: YXOG, YXOCC, UXODC, YXOEC, YXOIC, YXOGC, YXOFC, UBODC, YGSU, YGSGC, YGAR, YGAG, YGAU, UBODC. Excluded Inca Trail trips - Pre-purchased permits are required to secure the trek. Excluded trips are: GGBL, GGBNC, GGBPC, GGBTC, GGBWC, GGBZC, GGCLC, GGCRC, GGHC-O, GGKIC, GGKY, GGOA, GGSA, GGSAC, GGSEC, GGSFC, GGSQ, GGSTC, GGSUC, GGTA, GGTBC, GGXT, GGXTC, GGYP, GGYM, GGYBC, GGYQC, GGYA, GGYC, GGYDC, GGYE, GGYEC, GGYCC. Excluded Select Patagonia trips - Internal flights are pre-purchased to secure the trip: Excluded trips are: GPTV, GPTU, GGCB, GGSJ. Full payment is required at least 56 days prior to travel and 90 days prior to travel for Adventure Cruise departures. If booking and traveling with less than 56 days to go until departure, full payment is needed at the time of booking. If the customer wishes to cancel and rebook or to change dates or tours outside the promotional period, they will be required to pay the full deposit towards the new trip. The offer can be applied to new bookings only. Under no circumstances will the offer be applied to existing bookings. There will be no extensions to the booking, travel or payment periods. The offer applies to the tour price only and cannot be used in conjunction with any other offer or discount. Prices, itineraries and inclusions are subject to change without notice. The trip is subject to availability and confirmation by Intrepid Travel at time of booking.

15% Off 18-29s Trips

Mention Promo Code: PT8081

15% Off 18-29s Trips

Promotion Details

Got your eye on the trip of a lifetime but need some time to get it together? Book an 18-29s trip at least 9 months in advance and get 10% off. Plus as always receive our AffordableTours.com 5% extra savings.

Must Book By Fri, Jan 31, 2020

View Promotion Terms & Conditions ›

10% discount applies to Intrepid 18 to 29's tours only for departures booked & deposited at least 9 months prior to travel. Excludes Tailor-made, Asia Passes, Short Break Adventures and tours operated by 3rd party suppliers. Discounts apply to new bookings only. The discount applies to the land tour price only and cannot be used in conjunction with any other offer. Discount does not apply to local payments, permits, additional travel arrangements, international and local airfares. A deposit of $100 per person per tour is required on booking with full payment required a minimum of 56 days prior to departure. All tours subject to availability. Prices are per person based on twin share accommodation, low season, tour only. Prices, itineraries and inclusions are subject to change without notice. Please note that unless the departure date is marked Departure Guaranteed (DG), there might be some changes to the tour including the departure date. This offer may be changed or withdrawn without notice at any time. Other restrictions may apply.

×

$3,665

Get Our Price
Get Quote

From

Wed,

Sep 02, 2020

To

Sun,

Sep 20, 2020
Deals

Promotions For This Departure

Current Promotions

Call or submit a quote for award-winning value and service!

$1 Deposit on Trips

Mention Promo Code: PT6767

$1 Deposit on Trips

Promotion Details

We get it - travel's a big decision. To make it a little easier, Intrepid has lowered their deposits to just $1. Put $1 down now to save a spot on your dream trip before it sells out, then pay the rest later. Plus as always receive our AffordableTours.com 5% extra savings. But hurry, you only have until January 30 to book with a $1 Deposit. Not all dates or itineraries will qualify, please contact your travel consultant for applicable vacations.

Must Book By Thu, Jan 30, 2020

View Promotion Terms & Conditions ›

The offer of $1 deposits to secure an Intrepid Travel small group adventure applies to bookings made January 13 at 12:00am EST - January 30, 2020 at 11:59pm EST and is valid on trips departing February 15 December 31, 2020. The $1 deposit offer is ONLY available to customers booking in the following currencies: USD and CAD. The $1 deposit can be paid towards any Intrepid Travel small group adventure with the following exclusions: Polar trips - includes all itineraries in the Arctic and Antarctic, Tailor-Made Experiences, Inca trail and Gorilla permit trips, Expedition style trips, Adventure Cruises operated by Variety, selected Patagonia trips and the Okavango Delta Fly-In Safari (UUAO). Excluded Gorilla Treks: Pre-purchased permits are required to secure the trek to see the Gorillas. Excluded trips are: YXOG, YXOCC, UXODC, YXOEC, YXOIC, YXOGC, YXOFC, UBODC, YGSU, YGSGC, YGAR, YGAG, YGAU, UBODC. Excluded Inca Trail trips - Pre-purchased permits are required to secure the trek. Excluded trips are: GGBL, GGBNC, GGBPC, GGBTC, GGBWC, GGBZC, GGCLC, GGCRC, GGHC-O, GGKIC, GGKY, GGOA, GGSA, GGSAC, GGSEC, GGSFC, GGSQ, GGSTC, GGSUC, GGTA, GGTBC, GGXT, GGXTC, GGYP, GGYM, GGYBC, GGYQC, GGYA, GGYC, GGYDC, GGYE, GGYEC, GGYCC. Excluded Select Patagonia trips - Internal flights are pre-purchased to secure the trip: Excluded trips are: GPTV, GPTU, GGCB, GGSJ. Full payment is required at least 56 days prior to travel and 90 days prior to travel for Adventure Cruise departures. If booking and traveling with less than 56 days to go until departure, full payment is needed at the time of booking. If the customer wishes to cancel and rebook or to change dates or tours outside the promotional period, they will be required to pay the full deposit towards the new trip. The offer can be applied to new bookings only. Under no circumstances will the offer be applied to existing bookings. There will be no extensions to the booking, travel or payment periods. The offer applies to the tour price only and cannot be used in conjunction with any other offer or discount. Prices, itineraries and inclusions are subject to change without notice. The trip is subject to availability and confirmation by Intrepid Travel at time of booking.

15% Off 18-29s Trips

Mention Promo Code: PT8081

15% Off 18-29s Trips

Promotion Details

Got your eye on the trip of a lifetime but need some time to get it together? Book an 18-29s trip at least 9 months in advance and get 10% off. Plus as always receive our AffordableTours.com 5% extra savings.

Must Book By Fri, Jan 31, 2020

View Promotion Terms & Conditions ›

10% discount applies to Intrepid 18 to 29's tours only for departures booked & deposited at least 9 months prior to travel. Excludes Tailor-made, Asia Passes, Short Break Adventures and tours operated by 3rd party suppliers. Discounts apply to new bookings only. The discount applies to the land tour price only and cannot be used in conjunction with any other offer. Discount does not apply to local payments, permits, additional travel arrangements, international and local airfares. A deposit of $100 per person per tour is required on booking with full payment required a minimum of 56 days prior to departure. All tours subject to availability. Prices are per person based on twin share accommodation, low season, tour only. Prices, itineraries and inclusions are subject to change without notice. Please note that unless the departure date is marked Departure Guaranteed (DG), there might be some changes to the tour including the departure date. This offer may be changed or withdrawn without notice at any time. Other restrictions may apply.

×

$3,665

Get Our Price
Get Quote

From

Wed,

Sep 23, 2020

To

Sun,

Oct 11, 2020
Deals

Promotions For This Departure

Current Promotions

Call or submit a quote for award-winning value and service!

$1 Deposit on Trips

Mention Promo Code: PT6767

$1 Deposit on Trips

Promotion Details

We get it - travel's a big decision. To make it a little easier, Intrepid has lowered their deposits to just $1. Put $1 down now to save a spot on your dream trip before it sells out, then pay the rest later. Plus as always receive our AffordableTours.com 5% extra savings. But hurry, you only have until January 30 to book with a $1 Deposit. Not all dates or itineraries will qualify, please contact your travel consultant for applicable vacations.

Must Book By Thu, Jan 30, 2020

View Promotion Terms & Conditions ›

The offer of $1 deposits to secure an Intrepid Travel small group adventure applies to bookings made January 13 at 12:00am EST - January 30, 2020 at 11:59pm EST and is valid on trips departing February 15 December 31, 2020. The $1 deposit offer is ONLY available to customers booking in the following currencies: USD and CAD. The $1 deposit can be paid towards any Intrepid Travel small group adventure with the following exclusions: Polar trips - includes all itineraries in the Arctic and Antarctic, Tailor-Made Experiences, Inca trail and Gorilla permit trips, Expedition style trips, Adventure Cruises operated by Variety, selected Patagonia trips and the Okavango Delta Fly-In Safari (UUAO). Excluded Gorilla Treks: Pre-purchased permits are required to secure the trek to see the Gorillas. Excluded trips are: YXOG, YXOCC, UXODC, YXOEC, YXOIC, YXOGC, YXOFC, UBODC, YGSU, YGSGC, YGAR, YGAG, YGAU, UBODC. Excluded Inca Trail trips - Pre-purchased permits are required to secure the trek. Excluded trips are: GGBL, GGBNC, GGBPC, GGBTC, GGBWC, GGBZC, GGCLC, GGCRC, GGHC-O, GGKIC, GGKY, GGOA, GGSA, GGSAC, GGSEC, GGSFC, GGSQ, GGSTC, GGSUC, GGTA, GGTBC, GGXT, GGXTC, GGYP, GGYM, GGYBC, GGYQC, GGYA, GGYC, GGYDC, GGYE, GGYEC, GGYCC. Excluded Select Patagonia trips - Internal flights are pre-purchased to secure the trip: Excluded trips are: GPTV, GPTU, GGCB, GGSJ. Full payment is required at least 56 days prior to travel and 90 days prior to travel for Adventure Cruise departures. If booking and traveling with less than 56 days to go until departure, full payment is needed at the time of booking. If the customer wishes to cancel and rebook or to change dates or tours outside the promotional period, they will be required to pay the full deposit towards the new trip. The offer can be applied to new bookings only. Under no circumstances will the offer be applied to existing bookings. There will be no extensions to the booking, travel or payment periods. The offer applies to the tour price only and cannot be used in conjunction with any other offer or discount. Prices, itineraries and inclusions are subject to change without notice. The trip is subject to availability and confirmation by Intrepid Travel at time of booking.

15% Off 18-29s Trips

Mention Promo Code: PT8081

15% Off 18-29s Trips

Promotion Details

Got your eye on the trip of a lifetime but need some time to get it together? Book an 18-29s trip at least 9 months in advance and get 10% off. Plus as always receive our AffordableTours.com 5% extra savings.

Must Book By Fri, Jan 31, 2020

View Promotion Terms & Conditions ›

10% discount applies to Intrepid 18 to 29's tours only for departures booked & deposited at least 9 months prior to travel. Excludes Tailor-made, Asia Passes, Short Break Adventures and tours operated by 3rd party suppliers. Discounts apply to new bookings only. The discount applies to the land tour price only and cannot be used in conjunction with any other offer. Discount does not apply to local payments, permits, additional travel arrangements, international and local airfares. A deposit of $100 per person per tour is required on booking with full payment required a minimum of 56 days prior to departure. All tours subject to availability. Prices are per person based on twin share accommodation, low season, tour only. Prices, itineraries and inclusions are subject to change without notice. Please note that unless the departure date is marked Departure Guaranteed (DG), there might be some changes to the tour including the departure date. This offer may be changed or withdrawn without notice at any time. Other restrictions may apply.

×

$3,830

Get Our Price
Get Quote

From

Wed,

Sep 30, 2020

To

Sun,

Oct 18, 2020
Deals

Promotions For This Departure

Current Promotions

Call or submit a quote for award-winning value and service!

$1 Deposit on Trips

Mention Promo Code: PT6767

$1 Deposit on Trips

Promotion Details

We get it - travel's a big decision. To make it a little easier, Intrepid has lowered their deposits to just $1. Put $1 down now to save a spot on your dream trip before it sells out, then pay the rest later. Plus as always receive our AffordableTours.com 5% extra savings. But hurry, you only have until January 30 to book with a $1 Deposit. Not all dates or itineraries will qualify, please contact your travel consultant for applicable vacations.

Must Book By Thu, Jan 30, 2020

View Promotion Terms & Conditions ›

The offer of $1 deposits to secure an Intrepid Travel small group adventure applies to bookings made January 13 at 12:00am EST - January 30, 2020 at 11:59pm EST and is valid on trips departing February 15 December 31, 2020. The $1 deposit offer is ONLY available to customers booking in the following currencies: USD and CAD. The $1 deposit can be paid towards any Intrepid Travel small group adventure with the following exclusions: Polar trips - includes all itineraries in the Arctic and Antarctic, Tailor-Made Experiences, Inca trail and Gorilla permit trips, Expedition style trips, Adventure Cruises operated by Variety, selected Patagonia trips and the Okavango Delta Fly-In Safari (UUAO). Excluded Gorilla Treks: Pre-purchased permits are required to secure the trek to see the Gorillas. Excluded trips are: YXOG, YXOCC, UXODC, YXOEC, YXOIC, YXOGC, YXOFC, UBODC, YGSU, YGSGC, YGAR, YGAG, YGAU, UBODC. Excluded Inca Trail trips - Pre-purchased permits are required to secure the trek. Excluded trips are: GGBL, GGBNC, GGBPC, GGBTC, GGBWC, GGBZC, GGCLC, GGCRC, GGHC-O, GGKIC, GGKY, GGOA, GGSA, GGSAC, GGSEC, GGSFC, GGSQ, GGSTC, GGSUC, GGTA, GGTBC, GGXT, GGXTC, GGYP, GGYM, GGYBC, GGYQC, GGYA, GGYC, GGYDC, GGYE, GGYEC, GGYCC. Excluded Select Patagonia trips - Internal flights are pre-purchased to secure the trip: Excluded trips are: GPTV, GPTU, GGCB, GGSJ. Full payment is required at least 56 days prior to travel and 90 days prior to travel for Adventure Cruise departures. If booking and traveling with less than 56 days to go until departure, full payment is needed at the time of booking. If the customer wishes to cancel and rebook or to change dates or tours outside the promotional period, they will be required to pay the full deposit towards the new trip. The offer can be applied to new bookings only. Under no circumstances will the offer be applied to existing bookings. There will be no extensions to the booking, travel or payment periods. The offer applies to the tour price only and cannot be used in conjunction with any other offer or discount. Prices, itineraries and inclusions are subject to change without notice. The trip is subject to availability and confirmation by Intrepid Travel at time of booking.

15% Off 18-29s Trips

Mention Promo Code: PT8081

15% Off 18-29s Trips

Promotion Details

Got your eye on the trip of a lifetime but need some time to get it together? Book an 18-29s trip at least 9 months in advance and get 10% off. Plus as always receive our AffordableTours.com 5% extra savings.

Must Book By Fri, Jan 31, 2020

View Promotion Terms & Conditions ›

10% discount applies to Intrepid 18 to 29's tours only for departures booked & deposited at least 9 months prior to travel. Excludes Tailor-made, Asia Passes, Short Break Adventures and tours operated by 3rd party suppliers. Discounts apply to new bookings only. The discount applies to the land tour price only and cannot be used in conjunction with any other offer. Discount does not apply to local payments, permits, additional travel arrangements, international and local airfares. A deposit of $100 per person per tour is required on booking with full payment required a minimum of 56 days prior to departure. All tours subject to availability. Prices are per person based on twin share accommodation, low season, tour only. Prices, itineraries and inclusions are subject to change without notice. Please note that unless the departure date is marked Departure Guaranteed (DG), there might be some changes to the tour including the departure date. This offer may be changed or withdrawn without notice at any time. Other restrictions may apply.

×

$3,810

Get Our Price
Get Quote

From

Sat,

Oct 10, 2020

To

Wed,

Oct 28, 2020
Deals

Promotions For This Departure

Current Promotions

Call or submit a quote for award-winning value and service!

$1 Deposit on Trips

Mention Promo Code: PT6767

$1 Deposit on Trips

Promotion Details

We get it - travel's a big decision. To make it a little easier, Intrepid has lowered their deposits to just $1. Put $1 down now to save a spot on your dream trip before it sells out, then pay the rest later. Plus as always receive our AffordableTours.com 5% extra savings. But hurry, you only have until January 30 to book with a $1 Deposit. Not all dates or itineraries will qualify, please contact your travel consultant for applicable vacations.

Must Book By Thu, Jan 30, 2020

View Promotion Terms & Conditions ›

The offer of $1 deposits to secure an Intrepid Travel small group adventure applies to bookings made January 13 at 12:00am EST - January 30, 2020 at 11:59pm EST and is valid on trips departing February 15 December 31, 2020. The $1 deposit offer is ONLY available to customers booking in the following currencies: USD and CAD. The $1 deposit can be paid towards any Intrepid Travel small group adventure with the following exclusions: Polar trips - includes all itineraries in the Arctic and Antarctic, Tailor-Made Experiences, Inca trail and Gorilla permit trips, Expedition style trips, Adventure Cruises operated by Variety, selected Patagonia trips and the Okavango Delta Fly-In Safari (UUAO). Excluded Gorilla Treks: Pre-purchased permits are required to secure the trek to see the Gorillas. Excluded trips are: YXOG, YXOCC, UXODC, YXOEC, YXOIC, YXOGC, YXOFC, UBODC, YGSU, YGSGC, YGAR, YGAG, YGAU, UBODC. Excluded Inca Trail trips - Pre-purchased permits are required to secure the trek. Excluded trips are: GGBL, GGBNC, GGBPC, GGBTC, GGBWC, GGBZC, GGCLC, GGCRC, GGHC-O, GGKIC, GGKY, GGOA, GGSA, GGSAC, GGSEC, GGSFC, GGSQ, GGSTC, GGSUC, GGTA, GGTBC, GGXT, GGXTC, GGYP, GGYM, GGYBC, GGYQC, GGYA, GGYC, GGYDC, GGYE, GGYEC, GGYCC. Excluded Select Patagonia trips - Internal flights are pre-purchased to secure the trip: Excluded trips are: GPTV, GPTU, GGCB, GGSJ. Full payment is required at least 56 days prior to travel and 90 days prior to travel for Adventure Cruise departures. If booking and traveling with less than 56 days to go until departure, full payment is needed at the time of booking. If the customer wishes to cancel and rebook or to change dates or tours outside the promotional period, they will be required to pay the full deposit towards the new trip. The offer can be applied to new bookings only. Under no circumstances will the offer be applied to existing bookings. There will be no extensions to the booking, travel or payment periods. The offer applies to the tour price only and cannot be used in conjunction with any other offer or discount. Prices, itineraries and inclusions are subject to change without notice. The trip is subject to availability and confirmation by Intrepid Travel at time of booking.

15% Off 18-29s Trips

Mention Promo Code: PT8081

15% Off 18-29s Trips

Promotion Details

Got your eye on the trip of a lifetime but need some time to get it together? Book an 18-29s trip at least 9 months in advance and get 10% off. Plus as always receive our AffordableTours.com 5% extra savings.

Must Book By Fri, Jan 31, 2020

View Promotion Terms & Conditions ›

10% discount applies to Intrepid 18 to 29's tours only for departures booked & deposited at least 9 months prior to travel. Excludes Tailor-made, Asia Passes, Short Break Adventures and tours operated by 3rd party suppliers. Discounts apply to new bookings only. The discount applies to the land tour price only and cannot be used in conjunction with any other offer. Discount does not apply to local payments, permits, additional travel arrangements, international and local airfares. A deposit of $100 per person per tour is required on booking with full payment required a minimum of 56 days prior to departure. All tours subject to availability. Prices are per person based on twin share accommodation, low season, tour only. Prices, itineraries and inclusions are subject to change without notice. Please note that unless the departure date is marked Departure Guaranteed (DG), there might be some changes to the tour including the departure date. This offer may be changed or withdrawn without notice at any time. Other restrictions may apply.

×

$3,429

Get Our Price
Get Quote

From

Wed,

Oct 14, 2020

To

Sun,

Nov 01, 2020
Deals

Promotions For This Departure

Current Promotions

Call or submit a quote for award-winning value and service!

$1 Deposit on Trips

Mention Promo Code: PT6767

$1 Deposit on Trips

Promotion Details

We get it - travel's a big decision. To make it a little easier, Intrepid has lowered their deposits to just $1. Put $1 down now to save a spot on your dream trip before it sells out, then pay the rest later. Plus as always receive our AffordableTours.com 5% extra savings. But hurry, you only have until January 30 to book with a $1 Deposit. Not all dates or itineraries will qualify, please contact your travel consultant for applicable vacations.

Must Book By Thu, Jan 30, 2020

View Promotion Terms & Conditions ›

The offer of $1 deposits to secure an Intrepid Travel small group adventure applies to bookings made January 13 at 12:00am EST - January 30, 2020 at 11:59pm EST and is valid on trips departing February 15 December 31, 2020. The $1 deposit offer is ONLY available to customers booking in the following currencies: USD and CAD. The $1 deposit can be paid towards any Intrepid Travel small group adventure with the following exclusions: Polar trips - includes all itineraries in the Arctic and Antarctic, Tailor-Made Experiences, Inca trail and Gorilla permit trips, Expedition style trips, Adventure Cruises operated by Variety, selected Patagonia trips and the Okavango Delta Fly-In Safari (UUAO). Excluded Gorilla Treks: Pre-purchased permits are required to secure the trek to see the Gorillas. Excluded trips are: YXOG, YXOCC, UXODC, YXOEC, YXOIC, YXOGC, YXOFC, UBODC, YGSU, YGSGC, YGAR, YGAG, YGAU, UBODC. Excluded Inca Trail trips - Pre-purchased permits are required to secure the trek. Excluded trips are: GGBL, GGBNC, GGBPC, GGBTC, GGBWC, GGBZC, GGCLC, GGCRC, GGHC-O, GGKIC, GGKY, GGOA, GGSA, GGSAC, GGSEC, GGSFC, GGSQ, GGSTC, GGSUC, GGTA, GGTBC, GGXT, GGXTC, GGYP, GGYM, GGYBC, GGYQC, GGYA, GGYC, GGYDC, GGYE, GGYEC, GGYCC. Excluded Select Patagonia trips - Internal flights are pre-purchased to secure the trip: Excluded trips are: GPTV, GPTU, GGCB, GGSJ. Full payment is required at least 56 days prior to travel and 90 days prior to travel for Adventure Cruise departures. If booking and traveling with less than 56 days to go until departure, full payment is needed at the time of booking. If the customer wishes to cancel and rebook or to change dates or tours outside the promotional period, they will be required to pay the full deposit towards the new trip. The offer can be applied to new bookings only. Under no circumstances will the offer be applied to existing bookings. There will be no extensions to the booking, travel or payment periods. The offer applies to the tour price only and cannot be used in conjunction with any other offer or discount. Prices, itineraries and inclusions are subject to change without notice. The trip is subject to availability and confirmation by Intrepid Travel at time of booking.

15% Off 18-29s Trips

Mention Promo Code: PT8081

15% Off 18-29s Trips

Promotion Details

Got your eye on the trip of a lifetime but need some time to get it together? Book an 18-29s trip at least 9 months in advance and get 10% off. Plus as always receive our AffordableTours.com 5% extra savings.

Must Book By Fri, Jan 31, 2020

View Promotion Terms & Conditions ›

10% discount applies to Intrepid 18 to 29's tours only for departures booked & deposited at least 9 months prior to travel. Excludes Tailor-made, Asia Passes, Short Break Adventures and tours operated by 3rd party suppliers. Discounts apply to new bookings only. The discount applies to the land tour price only and cannot be used in conjunction with any other offer. Discount does not apply to local payments, permits, additional travel arrangements, international and local airfares. A deposit of $100 per person per tour is required on booking with full payment required a minimum of 56 days prior to departure. All tours subject to availability. Prices are per person based on twin share accommodation, low season, tour only. Prices, itineraries and inclusions are subject to change without notice. Please note that unless the departure date is marked Departure Guaranteed (DG), there might be some changes to the tour including the departure date. This offer may be changed or withdrawn without notice at any time. Other restrictions may apply.

×

$3,429

Get Our Price
Get Quote

From

Sat,

Oct 24, 2020

To

Wed,

Nov 11, 2020
Deals

Promotions For This Departure

Current Promotions

Call or submit a quote for award-winning value and service!

$1 Deposit on Trips

Mention Promo Code: PT6767

$1 Deposit on Trips

Promotion Details

We get it - travel's a big decision. To make it a little easier, Intrepid has lowered their deposits to just $1. Put $1 down now to save a spot on your dream trip before it sells out, then pay the rest later. Plus as always receive our AffordableTours.com 5% extra savings. But hurry, you only have until January 30 to book with a $1 Deposit. Not all dates or itineraries will qualify, please contact your travel consultant for applicable vacations.

Must Book By Thu, Jan 30, 2020

View Promotion Terms & Conditions ›

The offer of $1 deposits to secure an Intrepid Travel small group adventure applies to bookings made January 13 at 12:00am EST - January 30, 2020 at 11:59pm EST and is valid on trips departing February 15 December 31, 2020. The $1 deposit offer is ONLY available to customers booking in the following currencies: USD and CAD. The $1 deposit can be paid towards any Intrepid Travel small group adventure with the following exclusions: Polar trips - includes all itineraries in the Arctic and Antarctic, Tailor-Made Experiences, Inca trail and Gorilla permit trips, Expedition style trips, Adventure Cruises operated by Variety, selected Patagonia trips and the Okavango Delta Fly-In Safari (UUAO). Excluded Gorilla Treks: Pre-purchased permits are required to secure the trek to see the Gorillas. Excluded trips are: YXOG, YXOCC, UXODC, YXOEC, YXOIC, YXOGC, YXOFC, UBODC, YGSU, YGSGC, YGAR, YGAG, YGAU, UBODC. Excluded Inca Trail trips - Pre-purchased permits are required to secure the trek. Excluded trips are: GGBL, GGBNC, GGBPC, GGBTC, GGBWC, GGBZC, GGCLC, GGCRC, GGHC-O, GGKIC, GGKY, GGOA, GGSA, GGSAC, GGSEC, GGSFC, GGSQ, GGSTC, GGSUC, GGTA, GGTBC, GGXT, GGXTC, GGYP, GGYM, GGYBC, GGYQC, GGYA, GGYC, GGYDC, GGYE, GGYEC, GGYCC. Excluded Select Patagonia trips - Internal flights are pre-purchased to secure the trip: Excluded trips are: GPTV, GPTU, GGCB, GGSJ. Full payment is required at least 56 days prior to travel and 90 days prior to travel for Adventure Cruise departures. If booking and traveling with less than 56 days to go until departure, full payment is needed at the time of booking. If the customer wishes to cancel and rebook or to change dates or tours outside the promotional period, they will be required to pay the full deposit towards the new trip. The offer can be applied to new bookings only. Under no circumstances will the offer be applied to existing bookings. There will be no extensions to the booking, travel or payment periods. The offer applies to the tour price only and cannot be used in conjunction with any other offer or discount. Prices, itineraries and inclusions are subject to change without notice. The trip is subject to availability and confirmation by Intrepid Travel at time of booking.

15% Off 18-29s Trips

Mention Promo Code: PT8081

15% Off 18-29s Trips

Promotion Details

Got your eye on the trip of a lifetime but need some time to get it together? Book an 18-29s trip at least 9 months in advance and get 10% off. Plus as always receive our AffordableTours.com 5% extra savings.

Must Book By Fri, Jan 31, 2020

View Promotion Terms & Conditions ›

10% discount applies to Intrepid 18 to 29's tours only for departures booked & deposited at least 9 months prior to travel. Excludes Tailor-made, Asia Passes, Short Break Adventures and tours operated by 3rd party suppliers. Discounts apply to new bookings only. The discount applies to the land tour price only and cannot be used in conjunction with any other offer. Discount does not apply to local payments, permits, additional travel arrangements, international and local airfares. A deposit of $100 per person per tour is required on booking with full payment required a minimum of 56 days prior to departure. All tours subject to availability. Prices are per person based on twin share accommodation, low season, tour only. Prices, itineraries and inclusions are subject to change without notice. Please note that unless the departure date is marked Departure Guaranteed (DG), there might be some changes to the tour including the departure date. This offer may be changed or withdrawn without notice at any time. Other restrictions may apply.

×

$3,564

Get Our Price
Get Quote

From

Wed,

Nov 11, 2020

To

Sun,

Nov 29, 2020
Deals

Promotions For This Departure

Current Promotions

Call or submit a quote for award-winning value and service!

$1 Deposit on Trips

Mention Promo Code: PT6767

$1 Deposit on Trips

Promotion Details

We get it - travel's a big decision. To make it a little easier, Intrepid has lowered their deposits to just $1. Put $1 down now to save a spot on your dream trip before it sells out, then pay the rest later. Plus as always receive our AffordableTours.com 5% extra savings. But hurry, you only have until January 30 to book with a $1 Deposit. Not all dates or itineraries will qualify, please contact your travel consultant for applicable vacations.

Must Book By Thu, Jan 30, 2020

View Promotion Terms & Conditions ›

The offer of $1 deposits to secure an Intrepid Travel small group adventure applies to bookings made January 13 at 12:00am EST - January 30, 2020 at 11:59pm EST and is valid on trips departing February 15 December 31, 2020. The $1 deposit offer is ONLY available to customers booking in the following currencies: USD and CAD. The $1 deposit can be paid towards any Intrepid Travel small group adventure with the following exclusions: Polar trips - includes all itineraries in the Arctic and Antarctic, Tailor-Made Experiences, Inca trail and Gorilla permit trips, Expedition style trips, Adventure Cruises operated by Variety, selected Patagonia trips and the Okavango Delta Fly-In Safari (UUAO). Excluded Gorilla Treks: Pre-purchased permits are required to secure the trek to see the Gorillas. Excluded trips are: YXOG, YXOCC, UXODC, YXOEC, YXOIC, YXOGC, YXOFC, UBODC, YGSU, YGSGC, YGAR, YGAG, YGAU, UBODC. Excluded Inca Trail trips - Pre-purchased permits are required to secure the trek. Excluded trips are: GGBL, GGBNC, GGBPC, GGBTC, GGBWC, GGBZC, GGCLC, GGCRC, GGHC-O, GGKIC, GGKY, GGOA, GGSA, GGSAC, GGSEC, GGSFC, GGSQ, GGSTC, GGSUC, GGTA, GGTBC, GGXT, GGXTC, GGYP, GGYM, GGYBC, GGYQC, GGYA, GGYC, GGYDC, GGYE, GGYEC, GGYCC. Excluded Select Patagonia trips - Internal flights are pre-purchased to secure the trip: Excluded trips are: GPTV, GPTU, GGCB, GGSJ. Full payment is required at least 56 days prior to travel and 90 days prior to travel for Adventure Cruise departures. If booking and traveling with less than 56 days to go until departure, full payment is needed at the time of booking. If the customer wishes to cancel and rebook or to change dates or tours outside the promotional period, they will be required to pay the full deposit towards the new trip. The offer can be applied to new bookings only. Under no circumstances will the offer be applied to existing bookings. There will be no extensions to the booking, travel or payment periods. The offer applies to the tour price only and cannot be used in conjunction with any other offer or discount. Prices, itineraries and inclusions are subject to change without notice. The trip is subject to availability and confirmation by Intrepid Travel at time of booking.

15% Off 18-29s Trips

Mention Promo Code: PT8081

15% Off 18-29s Trips

Promotion Details

Got your eye on the trip of a lifetime but need some time to get it together? Book an 18-29s trip at least 9 months in advance and get 10% off. Plus as always receive our AffordableTours.com 5% extra savings.

Must Book By Fri, Jan 31, 2020

View Promotion Terms & Conditions ›

10% discount applies to Intrepid 18 to 29's tours only for departures booked & deposited at least 9 months prior to travel. Excludes Tailor-made, Asia Passes, Short Break Adventures and tours operated by 3rd party suppliers. Discounts apply to new bookings only. The discount applies to the land tour price only and cannot be used in conjunction with any other offer. Discount does not apply to local payments, permits, additional travel arrangements, international and local airfares. A deposit of $100 per person per tour is required on booking with full payment required a minimum of 56 days prior to departure. All tours subject to availability. Prices are per person based on twin share accommodation, low season, tour only. Prices, itineraries and inclusions are subject to change without notice. Please note that unless the departure date is marked Departure Guaranteed (DG), there might be some changes to the tour including the departure date. This offer may be changed or withdrawn without notice at any time. Other restrictions may apply.

×

$3,564

Get Our Price
Get Quote

From

Wed,

Dec 02, 2020

To

Sun,

Dec 20, 2020
Deals

Promotions For This Departure

Current Promotions

Call or submit a quote for award-winning value and service!

$1 Deposit on Trips

Mention Promo Code: PT6767

$1 Deposit on Trips

Promotion Details

We get it - travel's a big decision. To make it a little easier, Intrepid has lowered their deposits to just $1. Put $1 down now to save a spot on your dream trip before it sells out, then pay the rest later. Plus as always receive our AffordableTours.com 5% extra savings. But hurry, you only have until January 30 to book with a $1 Deposit. Not all dates or itineraries will qualify, please contact your travel consultant for applicable vacations.

Must Book By Thu, Jan 30, 2020

View Promotion Terms & Conditions ›

The offer of $1 deposits to secure an Intrepid Travel small group adventure applies to bookings made January 13 at 12:00am EST - January 30, 2020 at 11:59pm EST and is valid on trips departing February 15 December 31, 2020. The $1 deposit offer is ONLY available to customers booking in the following currencies: USD and CAD. The $1 deposit can be paid towards any Intrepid Travel small group adventure with the following exclusions: Polar trips - includes all itineraries in the Arctic and Antarctic, Tailor-Made Experiences, Inca trail and Gorilla permit trips, Expedition style trips, Adventure Cruises operated by Variety, selected Patagonia trips and the Okavango Delta Fly-In Safari (UUAO). Excluded Gorilla Treks: Pre-purchased permits are required to secure the trek to see the Gorillas. Excluded trips are: YXOG, YXOCC, UXODC, YXOEC, YXOIC, YXOGC, YXOFC, UBODC, YGSU, YGSGC, YGAR, YGAG, YGAU, UBODC. Excluded Inca Trail trips - Pre-purchased permits are required to secure the trek. Excluded trips are: GGBL, GGBNC, GGBPC, GGBTC, GGBWC, GGBZC, GGCLC, GGCRC, GGHC-O, GGKIC, GGKY, GGOA, GGSA, GGSAC, GGSEC, GGSFC, GGSQ, GGSTC, GGSUC, GGTA, GGTBC, GGXT, GGXTC, GGYP, GGYM, GGYBC, GGYQC, GGYA, GGYC, GGYDC, GGYE, GGYEC, GGYCC. Excluded Select Patagonia trips - Internal flights are pre-purchased to secure the trip: Excluded trips are: GPTV, GPTU, GGCB, GGSJ. Full payment is required at least 56 days prior to travel and 90 days prior to travel for Adventure Cruise departures. If booking and traveling with less than 56 days to go until departure, full payment is needed at the time of booking. If the customer wishes to cancel and rebook or to change dates or tours outside the promotional period, they will be required to pay the full deposit towards the new trip. The offer can be applied to new bookings only. Under no circumstances will the offer be applied to existing bookings. There will be no extensions to the booking, travel or payment periods. The offer applies to the tour price only and cannot be used in conjunction with any other offer or discount. Prices, itineraries and inclusions are subject to change without notice. The trip is subject to availability and confirmation by Intrepid Travel at time of booking.

15% Off 18-29s Trips

Mention Promo Code: PT8081

15% Off 18-29s Trips

Promotion Details

Got your eye on the trip of a lifetime but need some time to get it together? Book an 18-29s trip at least 9 months in advance and get 10% off. Plus as always receive our AffordableTours.com 5% extra savings.

Must Book By Fri, Jan 31, 2020

View Promotion Terms & Conditions ›

10% discount applies to Intrepid 18 to 29's tours only for departures booked & deposited at least 9 months prior to travel. Excludes Tailor-made, Asia Passes, Short Break Adventures and tours operated by 3rd party suppliers. Discounts apply to new bookings only. The discount applies to the land tour price only and cannot be used in conjunction with any other offer. Discount does not apply to local payments, permits, additional travel arrangements, international and local airfares. A deposit of $100 per person per tour is required on booking with full payment required a minimum of 56 days prior to departure. All tours subject to availability. Prices are per person based on twin share accommodation, low season, tour only. Prices, itineraries and inclusions are subject to change without notice. Please note that unless the departure date is marked Departure Guaranteed (DG), there might be some changes to the tour including the departure date. This offer may be changed or withdrawn without notice at any time. Other restrictions may apply.

×

$3,564

Get Our Price
Get Quote

From

Wed,

Mar 03, 2021

To

Sun,

Mar 21, 2021
Deals

Promotions For This Departure

Current Promotions

Call or submit a quote for award-winning value and service!

$1 Deposit on Trips

Mention Promo Code: PT6767

$1 Deposit on Trips

Promotion Details

We get it - travel's a big decision. To make it a little easier, Intrepid has lowered their deposits to just $1. Put $1 down now to save a spot on your dream trip before it sells out, then pay the rest later. Plus as always receive our AffordableTours.com 5% extra savings. But hurry, you only have until January 30 to book with a $1 Deposit. Not all dates or itineraries will qualify, please contact your travel consultant for applicable vacations.

Must Book By Thu, Jan 30, 2020

View Promotion Terms & Conditions ›

The offer of $1 deposits to secure an Intrepid Travel small group adventure applies to bookings made January 13 at 12:00am EST - January 30, 2020 at 11:59pm EST and is valid on trips departing February 15 December 31, 2020. The $1 deposit offer is ONLY available to customers booking in the following currencies: USD and CAD. The $1 deposit can be paid towards any Intrepid Travel small group adventure with the following exclusions: Polar trips - includes all itineraries in the Arctic and Antarctic, Tailor-Made Experiences, Inca trail and Gorilla permit trips, Expedition style trips, Adventure Cruises operated by Variety, selected Patagonia trips and the Okavango Delta Fly-In Safari (UUAO). Excluded Gorilla Treks: Pre-purchased permits are required to secure the trek to see the Gorillas. Excluded trips are: YXOG, YXOCC, UXODC, YXOEC, YXOIC, YXOGC, YXOFC, UBODC, YGSU, YGSGC, YGAR, YGAG, YGAU, UBODC. Excluded Inca Trail trips - Pre-purchased permits are required to secure the trek. Excluded trips are: GGBL, GGBNC, GGBPC, GGBTC, GGBWC, GGBZC, GGCLC, GGCRC, GGHC-O, GGKIC, GGKY, GGOA, GGSA, GGSAC, GGSEC, GGSFC, GGSQ, GGSTC, GGSUC, GGTA, GGTBC, GGXT, GGXTC, GGYP, GGYM, GGYBC, GGYQC, GGYA, GGYC, GGYDC, GGYE, GGYEC, GGYCC. Excluded Select Patagonia trips - Internal flights are pre-purchased to secure the trip: Excluded trips are: GPTV, GPTU, GGCB, GGSJ. Full payment is required at least 56 days prior to travel and 90 days prior to travel for Adventure Cruise departures. If booking and traveling with less than 56 days to go until departure, full payment is needed at the time of booking. If the customer wishes to cancel and rebook or to change dates or tours outside the promotional period, they will be required to pay the full deposit towards the new trip. The offer can be applied to new bookings only. Under no circumstances will the offer be applied to existing bookings. There will be no extensions to the booking, travel or payment periods. The offer applies to the tour price only and cannot be used in conjunction with any other offer or discount. Prices, itineraries and inclusions are subject to change without notice. The trip is subject to availability and confirmation by Intrepid Travel at time of booking.

15% Off 18-29s Trips

Mention Promo Code: PT8081

15% Off 18-29s Trips

Promotion Details

Got your eye on the trip of a lifetime but need some time to get it together? Book an 18-29s trip at least 9 months in advance and get 10% off. Plus as always receive our AffordableTours.com 5% extra savings.

Must Book By Fri, Jan 31, 2020

View Promotion Terms & Conditions ›

10% discount applies to Intrepid 18 to 29's tours only for departures booked & deposited at least 9 months prior to travel. Excludes Tailor-made, Asia Passes, Short Break Adventures and tours operated by 3rd party suppliers. Discounts apply to new bookings only. The discount applies to the land tour price only and cannot be used in conjunction with any other offer. Discount does not apply to local payments, permits, additional travel arrangements, international and local airfares. A deposit of $100 per person per tour is required on booking with full payment required a minimum of 56 days prior to departure. All tours subject to availability. Prices are per person based on twin share accommodation, low season, tour only. Prices, itineraries and inclusions are subject to change without notice. Please note that unless the departure date is marked Departure Guaranteed (DG), there might be some changes to the tour including the departure date. This offer may be changed or withdrawn without notice at any time. Other restrictions may apply.

×

$3,560

Get Our Price
Get Quote

From

Wed,

Mar 24, 2021

To

Sun,

Apr 11, 2021
Deals

Promotions For This Departure

Current Promotions

Call or submit a quote for award-winning value and service!

$1 Deposit on Trips

Mention Promo Code: PT6767

$1 Deposit on Trips

Promotion Details

We get it - travel's a big decision. To make it a little easier, Intrepid has lowered their deposits to just $1. Put $1 down now to save a spot on your dream trip before it sells out, then pay the rest later. Plus as always receive our AffordableTours.com 5% extra savings. But hurry, you only have until January 30 to book with a $1 Deposit. Not all dates or itineraries will qualify, please contact your travel consultant for applicable vacations.

Must Book By Thu, Jan 30, 2020

View Promotion Terms & Conditions ›

The offer of $1 deposits to secure an Intrepid Travel small group adventure applies to bookings made January 13 at 12:00am EST - January 30, 2020 at 11:59pm EST and is valid on trips departing February 15 December 31, 2020. The $1 deposit offer is ONLY available to customers booking in the following currencies: USD and CAD. The $1 deposit can be paid towards any Intrepid Travel small group adventure with the following exclusions: Polar trips - includes all itineraries in the Arctic and Antarctic, Tailor-Made Experiences, Inca trail and Gorilla permit trips, Expedition style trips, Adventure Cruises operated by Variety, selected Patagonia trips and the Okavango Delta Fly-In Safari (UUAO). Excluded Gorilla Treks: Pre-purchased permits are required to secure the trek to see the Gorillas. Excluded trips are: YXOG, YXOCC, UXODC, YXOEC, YXOIC, YXOGC, YXOFC, UBODC, YGSU, YGSGC, YGAR, YGAG, YGAU, UBODC. Excluded Inca Trail trips - Pre-purchased permits are required to secure the trek. Excluded trips are: GGBL, GGBNC, GGBPC, GGBTC, GGBWC, GGBZC, GGCLC, GGCRC, GGHC-O, GGKIC, GGKY, GGOA, GGSA, GGSAC, GGSEC, GGSFC, GGSQ, GGSTC, GGSUC, GGTA, GGTBC, GGXT, GGXTC, GGYP, GGYM, GGYBC, GGYQC, GGYA, GGYC, GGYDC, GGYE, GGYEC, GGYCC. Excluded Select Patagonia trips - Internal flights are pre-purchased to secure the trip: Excluded trips are: GPTV, GPTU, GGCB, GGSJ. Full payment is required at least 56 days prior to travel and 90 days prior to travel for Adventure Cruise departures. If booking and traveling with less than 56 days to go until departure, full payment is needed at the time of booking. If the customer wishes to cancel and rebook or to change dates or tours outside the promotional period, they will be required to pay the full deposit towards the new trip. The offer can be applied to new bookings only. Under no circumstances will the offer be applied to existing bookings. There will be no extensions to the booking, travel or payment periods. The offer applies to the tour price only and cannot be used in conjunction with any other offer or discount. Prices, itineraries and inclusions are subject to change without notice. The trip is subject to availability and confirmation by Intrepid Travel at time of booking.

15% Off 18-29s Trips

Mention Promo Code: PT8081

15% Off 18-29s Trips

Promotion Details

Got your eye on the trip of a lifetime but need some time to get it together? Book an 18-29s trip at least 9 months in advance and get 10% off. Plus as always receive our AffordableTours.com 5% extra savings.

Must Book By Fri, Jan 31, 2020

View Promotion Terms & Conditions ›

10% discount applies to Intrepid 18 to 29's tours only for departures booked & deposited at least 9 months prior to travel. Excludes Tailor-made, Asia Passes, Short Break Adventures and tours operated by 3rd party suppliers. Discounts apply to new bookings only. The discount applies to the land tour price only and cannot be used in conjunction with any other offer. Discount does not apply to local payments, permits, additional travel arrangements, international and local airfares. A deposit of $100 per person per tour is required on booking with full payment required a minimum of 56 days prior to departure. All tours subject to availability. Prices are per person based on twin share accommodation, low season, tour only. Prices, itineraries and inclusions are subject to change without notice. Please note that unless the departure date is marked Departure Guaranteed (DG), there might be some changes to the tour including the departure date. This offer may be changed or withdrawn without notice at any time. Other restrictions may apply.

×

$3,560

Get Our Price
Get Quote

From

Wed,

Apr 07, 2021

To

Sun,

Apr 25, 2021
Deals

Promotions For This Departure

Current Promotions

Call or submit a quote for award-winning value and service!

$1 Deposit on Trips

Mention Promo Code: PT6767

$1 Deposit on Trips

Promotion Details

We get it - travel's a big decision. To make it a little easier, Intrepid has lowered their deposits to just $1. Put $1 down now to save a spot on your dream trip before it sells out, then pay the rest later. Plus as always receive our AffordableTours.com 5% extra savings. But hurry, you only have until January 30 to book with a $1 Deposit. Not all dates or itineraries will qualify, please contact your travel consultant for applicable vacations.

Must Book By Thu, Jan 30, 2020

View Promotion Terms & Conditions ›

The offer of $1 deposits to secure an Intrepid Travel small group adventure applies to bookings made January 13 at 12:00am EST - January 30, 2020 at 11:59pm EST and is valid on trips departing February 15 December 31, 2020. The $1 deposit offer is ONLY available to customers booking in the following currencies: USD and CAD. The $1 deposit can be paid towards any Intrepid Travel small group adventure with the following exclusions: Polar trips - includes all itineraries in the Arctic and Antarctic, Tailor-Made Experiences, Inca trail and Gorilla permit trips, Expedition style trips, Adventure Cruises operated by Variety, selected Patagonia trips and the Okavango Delta Fly-In Safari (UUAO). Excluded Gorilla Treks: Pre-purchased permits are required to secure the trek to see the Gorillas. Excluded trips are: YXOG, YXOCC, UXODC, YXOEC, YXOIC, YXOGC, YXOFC, UBODC, YGSU, YGSGC, YGAR, YGAG, YGAU, UBODC. Excluded Inca Trail trips - Pre-purchased permits are required to secure the trek. Excluded trips are: GGBL, GGBNC, GGBPC, GGBTC, GGBWC, GGBZC, GGCLC, GGCRC, GGHC-O, GGKIC, GGKY, GGOA, GGSA, GGSAC, GGSEC, GGSFC, GGSQ, GGSTC, GGSUC, GGTA, GGTBC, GGXT, GGXTC, GGYP, GGYM, GGYBC, GGYQC, GGYA, GGYC, GGYDC, GGYE, GGYEC, GGYCC. Excluded Select Patagonia trips - Internal flights are pre-purchased to secure the trip: Excluded trips are: GPTV, GPTU, GGCB, GGSJ. Full payment is required at least 56 days prior to travel and 90 days prior to travel for Adventure Cruise departures. If booking and traveling with less than 56 days to go until departure, full payment is needed at the time of booking. If the customer wishes to cancel and rebook or to change dates or tours outside the promotional period, they will be required to pay the full deposit towards the new trip. The offer can be applied to new bookings only. Under no circumstances will the offer be applied to existing bookings. There will be no extensions to the booking, travel or payment periods. The offer applies to the tour price only and cannot be used in conjunction with any other offer or discount. Prices, itineraries and inclusions are subject to change without notice. The trip is subject to availability and confirmation by Intrepid Travel at time of booking.

15% Off 18-29s Trips

Mention Promo Code: PT8081

15% Off 18-29s Trips

Promotion Details

Got your eye on the trip of a lifetime but need some time to get it together? Book an 18-29s trip at least 9 months in advance and get 10% off. Plus as always receive our AffordableTours.com 5% extra savings.

Must Book By Fri, Jan 31, 2020

View Promotion Terms & Conditions ›

10% discount applies to Intrepid 18 to 29's tours only for departures booked & deposited at least 9 months prior to travel. Excludes Tailor-made, Asia Passes, Short Break Adventures and tours operated by 3rd party suppliers. Discounts apply to new bookings only. The discount applies to the land tour price only and cannot be used in conjunction with any other offer. Discount does not apply to local payments, permits, additional travel arrangements, international and local airfares. A deposit of $100 per person per tour is required on booking with full payment required a minimum of 56 days prior to departure. All tours subject to availability. Prices are per person based on twin share accommodation, low season, tour only. Prices, itineraries and inclusions are subject to change without notice. Please note that unless the departure date is marked Departure Guaranteed (DG), there might be some changes to the tour including the departure date. This offer may be changed or withdrawn without notice at any time. Other restrictions may apply.

×

$3,560

Get Our Price
Get Quote

From

Wed,

Apr 14, 2021

To

Sun,

May 02, 2021
Deals

Promotions For This Departure

Current Promotions

Call or submit a quote for award-winning value and service!

$1 Deposit on Trips

Mention Promo Code: PT6767

$1 Deposit on Trips

Promotion Details

We get it - travel's a big decision. To make it a little easier, Intrepid has lowered their deposits to just $1. Put $1 down now to save a spot on your dream trip before it sells out, then pay the rest later. Plus as always receive our AffordableTours.com 5% extra savings. But hurry, you only have until January 30 to book with a $1 Deposit. Not all dates or itineraries will qualify, please contact your travel consultant for applicable vacations.

Must Book By Thu, Jan 30, 2020

View Promotion Terms & Conditions ›

The offer of $1 deposits to secure an Intrepid Travel small group adventure applies to bookings made January 13 at 12:00am EST - January 30, 2020 at 11:59pm EST and is valid on trips departing February 15 December 31, 2020. The $1 deposit offer is ONLY available to customers booking in the following currencies: USD and CAD. The $1 deposit can be paid towards any Intrepid Travel small group adventure with the following exclusions: Polar trips - includes all itineraries in the Arctic and Antarctic, Tailor-Made Experiences, Inca trail and Gorilla permit trips, Expedition style trips, Adventure Cruises operated by Variety, selected Patagonia trips and the Okavango Delta Fly-In Safari (UUAO). Excluded Gorilla Treks: Pre-purchased permits are required to secure the trek to see the Gorillas. Excluded trips are: YXOG, YXOCC, UXODC, YXOEC, YXOIC, YXOGC, YXOFC, UBODC, YGSU, YGSGC, YGAR, YGAG, YGAU, UBODC. Excluded Inca Trail trips - Pre-purchased permits are required to secure the trek. Excluded trips are: GGBL, GGBNC, GGBPC, GGBTC, GGBWC, GGBZC, GGCLC, GGCRC, GGHC-O, GGKIC, GGKY, GGOA, GGSA, GGSAC, GGSEC, GGSFC, GGSQ, GGSTC, GGSUC, GGTA, GGTBC, GGXT, GGXTC, GGYP, GGYM, GGYBC, GGYQC, GGYA, GGYC, GGYDC, GGYE, GGYEC, GGYCC. Excluded Select Patagonia trips - Internal flights are pre-purchased to secure the trip: Excluded trips are: GPTV, GPTU, GGCB, GGSJ. Full payment is required at least 56 days prior to travel and 90 days prior to travel for Adventure Cruise departures. If booking and traveling with less than 56 days to go until departure, full payment is needed at the time of booking. If the customer wishes to cancel and rebook or to change dates or tours outside the promotional period, they will be required to pay the full deposit towards the new trip. The offer can be applied to new bookings only. Under no circumstances will the offer be applied to existing bookings. There will be no extensions to the booking, travel or payment periods. The offer applies to the tour price only and cannot be used in conjunction with any other offer or discount. Prices, itineraries and inclusions are subject to change without notice. The trip is subject to availability and confirmation by Intrepid Travel at time of booking.

15% Off 18-29s Trips

Mention Promo Code: PT8081

15% Off 18-29s Trips

Promotion Details

Got your eye on the trip of a lifetime but need some time to get it together? Book an 18-29s trip at least 9 months in advance and get 10% off. Plus as always receive our AffordableTours.com 5% extra savings.

Must Book By Fri, Jan 31, 2020

View Promotion Terms & Conditions ›

10% discount applies to Intrepid 18 to 29's tours only for departures booked & deposited at least 9 months prior to travel. Excludes Tailor-made, Asia Passes, Short Break Adventures and tours operated by 3rd party suppliers. Discounts apply to new bookings only. The discount applies to the land tour price only and cannot be used in conjunction with any other offer. Discount does not apply to local payments, permits, additional travel arrangements, international and local airfares. A deposit of $100 per person per tour is required on booking with full payment required a minimum of 56 days prior to departure. All tours subject to availability. Prices are per person based on twin share accommodation, low season, tour only. Prices, itineraries and inclusions are subject to change without notice. Please note that unless the departure date is marked Departure Guaranteed (DG), there might be some changes to the tour including the departure date. This offer may be changed or withdrawn without notice at any time. Other restrictions may apply.

×

$3,560

Get Our Price
Get Quote

From

Wed,

Apr 28, 2021

To

Sun,

May 16, 2021
Deals

Promotions For This Departure

Current Promotions

Call or submit a quote for award-winning value and service!

$1 Deposit on Trips

Mention Promo Code: PT6767

$1 Deposit on Trips

Promotion Details

We get it - travel's a big decision. To make it a little easier, Intrepid has lowered their deposits to just $1. Put $1 down now to save a spot on your dream trip before it sells out, then pay the rest later. Plus as always receive our AffordableTours.com 5% extra savings. But hurry, you only have until January 30 to book with a $1 Deposit. Not all dates or itineraries will qualify, please contact your travel consultant for applicable vacations.

Must Book By Thu, Jan 30, 2020

View Promotion Terms & Conditions ›

The offer of $1 deposits to secure an Intrepid Travel small group adventure applies to bookings made January 13 at 12:00am EST - January 30, 2020 at 11:59pm EST and is valid on trips departing February 15 December 31, 2020. The $1 deposit offer is ONLY available to customers booking in the following currencies: USD and CAD. The $1 deposit can be paid towards any Intrepid Travel small group adventure with the following exclusions: Polar trips - includes all itineraries in the Arctic and Antarctic, Tailor-Made Experiences, Inca trail and Gorilla permit trips, Expedition style trips, Adventure Cruises operated by Variety, selected Patagonia trips and the Okavango Delta Fly-In Safari (UUAO). Excluded Gorilla Treks: Pre-purchased permits are required to secure the trek to see the Gorillas. Excluded trips are: YXOG, YXOCC, UXODC, YXOEC, YXOIC, YXOGC, YXOFC, UBODC, YGSU, YGSGC, YGAR, YGAG, YGAU, UBODC. Excluded Inca Trail trips - Pre-purchased permits are required to secure the trek. Excluded trips are: GGBL, GGBNC, GGBPC, GGBTC, GGBWC, GGBZC, GGCLC, GGCRC, GGHC-O, GGKIC, GGKY, GGOA, GGSA, GGSAC, GGSEC, GGSFC, GGSQ, GGSTC, GGSUC, GGTA, GGTBC, GGXT, GGXTC, GGYP, GGYM, GGYBC, GGYQC, GGYA, GGYC, GGYDC, GGYE, GGYEC, GGYCC. Excluded Select Patagonia trips - Internal flights are pre-purchased to secure the trip: Excluded trips are: GPTV, GPTU, GGCB, GGSJ. Full payment is required at least 56 days prior to travel and 90 days prior to travel for Adventure Cruise departures. If booking and traveling with less than 56 days to go until departure, full payment is needed at the time of booking. If the customer wishes to cancel and rebook or to change dates or tours outside the promotional period, they will be required to pay the full deposit towards the new trip. The offer can be applied to new bookings only. Under no circumstances will the offer be applied to existing bookings. There will be no extensions to the booking, travel or payment periods. The offer applies to the tour price only and cannot be used in conjunction with any other offer or discount. Prices, itineraries and inclusions are subject to change without notice. The trip is subject to availability and confirmation by Intrepid Travel at time of booking.

15% Off 18-29s Trips

Mention Promo Code: PT8081

15% Off 18-29s Trips

Promotion Details

Got your eye on the trip of a lifetime but need some time to get it together? Book an 18-29s trip at least 9 months in advance and get 10% off. Plus as always receive our AffordableTours.com 5% extra savings.

Must Book By Fri, Jan 31, 2020

View Promotion Terms & Conditions ›

10% discount applies to Intrepid 18 to 29's tours only for departures booked & deposited at least 9 months prior to travel. Excludes Tailor-made, Asia Passes, Short Break Adventures and tours operated by 3rd party suppliers. Discounts apply to new bookings only. The discount applies to the land tour price only and cannot be used in conjunction with any other offer. Discount does not apply to local payments, permits, additional travel arrangements, international and local airfares. A deposit of $100 per person per tour is required on booking with full payment required a minimum of 56 days prior to departure. All tours subject to availability. Prices are per person based on twin share accommodation, low season, tour only. Prices, itineraries and inclusions are subject to change without notice. Please note that unless the departure date is marked Departure Guaranteed (DG), there might be some changes to the tour including the departure date. This offer may be changed or withdrawn without notice at any time. Other restrictions may apply.

×

$3,560

Get Our Price
Get Quote

From

Wed,

May 05, 2021

To

Sun,

May 23, 2021
Deals

Promotions For This Departure

Current Promotions

Call or submit a quote for award-winning value and service!

$1 Deposit on Trips

Mention Promo Code: PT6767

$1 Deposit on Trips

Promotion Details

We get it - travel's a big decision. To make it a little easier, Intrepid has lowered their deposits to just $1. Put $1 down now to save a spot on your dream trip before it sells out, then pay the rest later. Plus as always receive our AffordableTours.com 5% extra savings. But hurry, you only have until January 30 to book with a $1 Deposit. Not all dates or itineraries will qualify, please contact your travel consultant for applicable vacations.

Must Book By Thu, Jan 30, 2020

View Promotion Terms & Conditions ›

The offer of $1 deposits to secure an Intrepid Travel small group adventure applies to bookings made January 13 at 12:00am EST - January 30, 2020 at 11:59pm EST and is valid on trips departing February 15 December 31, 2020. The $1 deposit offer is ONLY available to customers booking in the following currencies: USD and CAD. The $1 deposit can be paid towards any Intrepid Travel small group adventure with the following exclusions: Polar trips - includes all itineraries in the Arctic and Antarctic, Tailor-Made Experiences, Inca trail and Gorilla permit trips, Expedition style trips, Adventure Cruises operated by Variety, selected Patagonia trips and the Okavango Delta Fly-In Safari (UUAO). Excluded Gorilla Treks: Pre-purchased permits are required to secure the trek to see the Gorillas. Excluded trips are: YXOG, YXOCC, UXODC, YXOEC, YXOIC, YXOGC, YXOFC, UBODC, YGSU, YGSGC, YGAR, YGAG, YGAU, UBODC. Excluded Inca Trail trips - Pre-purchased permits are required to secure the trek. Excluded trips are: GGBL, GGBNC, GGBPC, GGBTC, GGBWC, GGBZC, GGCLC, GGCRC, GGHC-O, GGKIC, GGKY, GGOA, GGSA, GGSAC, GGSEC, GGSFC, GGSQ, GGSTC, GGSUC, GGTA, GGTBC, GGXT, GGXTC, GGYP, GGYM, GGYBC, GGYQC, GGYA, GGYC, GGYDC, GGYE, GGYEC, GGYCC. Excluded Select Patagonia trips - Internal flights are pre-purchased to secure the trip: Excluded trips are: GPTV, GPTU, GGCB, GGSJ. Full payment is required at least 56 days prior to travel and 90 days prior to travel for Adventure Cruise departures. If booking and traveling with less than 56 days to go until departure, full payment is needed at the time of booking. If the customer wishes to cancel and rebook or to change dates or tours outside the promotional period, they will be required to pay the full deposit towards the new trip. The offer can be applied to new bookings only. Under no circumstances will the offer be applied to existing bookings. There will be no extensions to the booking, travel or payment periods. The offer applies to the tour price only and cannot be used in conjunction with any other offer or discount. Prices, itineraries and inclusions are subject to change without notice. The trip is subject to availability and confirmation by Intrepid Travel at time of booking.

15% Off 18-29s Trips

Mention Promo Code: PT8081

15% Off 18-29s Trips

Promotion Details

Got your eye on the trip of a lifetime but need some time to get it together? Book an 18-29s trip at least 9 months in advance and get 10% off. Plus as always receive our AffordableTours.com 5% extra savings.

Must Book By Fri, Jan 31, 2020

View Promotion Terms & Conditions ›

10% discount applies to Intrepid 18 to 29's tours only for departures booked & deposited at least 9 months prior to travel. Excludes Tailor-made, Asia Passes, Short Break Adventures and tours operated by 3rd party suppliers. Discounts apply to new bookings only. The discount applies to the land tour price only and cannot be used in conjunction with any other offer. Discount does not apply to local payments, permits, additional travel arrangements, international and local airfares. A deposit of $100 per person per tour is required on booking with full payment required a minimum of 56 days prior to departure. All tours subject to availability. Prices are per person based on twin share accommodation, low season, tour only. Prices, itineraries and inclusions are subject to change without notice. Please note that unless the departure date is marked Departure Guaranteed (DG), there might be some changes to the tour including the departure date. This offer may be changed or withdrawn without notice at any time. Other restrictions may apply.

×

$3,560

Get Our Price
Get Quote

From

Wed,

May 12, 2021

To

Sun,

May 30, 2021
Deals

Promotions For This Departure

Current Promotions

Call or submit a quote for award-winning value and service!

$1 Deposit on Trips

Mention Promo Code: PT6767

$1 Deposit on Trips

Promotion Details

We get it - travel's a big decision. To make it a little easier, Intrepid has lowered their deposits to just $1. Put $1 down now to save a spot on your dream trip before it sells out, then pay the rest later. Plus as always receive our AffordableTours.com 5% extra savings. But hurry, you only have until January 30 to book with a $1 Deposit. Not all dates or itineraries will qualify, please contact your travel consultant for applicable vacations.

Must Book By Thu, Jan 30, 2020

View Promotion Terms & Conditions ›

The offer of $1 deposits to secure an Intrepid Travel small group adventure applies to bookings made January 13 at 12:00am EST - January 30, 2020 at 11:59pm EST and is valid on trips departing February 15 December 31, 2020. The $1 deposit offer is ONLY available to customers booking in the following currencies: USD and CAD. The $1 deposit can be paid towards any Intrepid Travel small group adventure with the following exclusions: Polar trips - includes all itineraries in the Arctic and Antarctic, Tailor-Made Experiences, Inca trail and Gorilla permit trips, Expedition style trips, Adventure Cruises operated by Variety, selected Patagonia trips and the Okavango Delta Fly-In Safari (UUAO). Excluded Gorilla Treks: Pre-purchased permits are required to secure the trek to see the Gorillas. Excluded trips are: YXOG, YXOCC, UXODC, YXOEC, YXOIC, YXOGC, YXOFC, UBODC, YGSU, YGSGC, YGAR, YGAG, YGAU, UBODC. Excluded Inca Trail trips - Pre-purchased permits are required to secure the trek. Excluded trips are: GGBL, GGBNC, GGBPC, GGBTC, GGBWC, GGBZC, GGCLC, GGCRC, GGHC-O, GGKIC, GGKY, GGOA, GGSA, GGSAC, GGSEC, GGSFC, GGSQ, GGSTC, GGSUC, GGTA, GGTBC, GGXT, GGXTC, GGYP, GGYM, GGYBC, GGYQC, GGYA, GGYC, GGYDC, GGYE, GGYEC, GGYCC. Excluded Select Patagonia trips - Internal flights are pre-purchased to secure the trip: Excluded trips are: GPTV, GPTU, GGCB, GGSJ. Full payment is required at least 56 days prior to travel and 90 days prior to travel for Adventure Cruise departures. If booking and traveling with less than 56 days to go until departure, full payment is needed at the time of booking. If the customer wishes to cancel and rebook or to change dates or tours outside the promotional period, they will be required to pay the full deposit towards the new trip. The offer can be applied to new bookings only. Under no circumstances will the offer be applied to existing bookings. There will be no extensions to the booking, travel or payment periods. The offer applies to the tour price only and cannot be used in conjunction with any other offer or discount. Prices, itineraries and inclusions are subject to change without notice. The trip is subject to availability and confirmation by Intrepid Travel at time of booking.

15% Off 18-29s Trips

Mention Promo Code: PT8081

15% Off 18-29s Trips

Promotion Details

Got your eye on the trip of a lifetime but need some time to get it together? Book an 18-29s trip at least 9 months in advance and get 10% off. Plus as always receive our AffordableTours.com 5% extra savings.

Must Book By Fri, Jan 31, 2020

View Promotion Terms & Conditions ›

10% discount applies to Intrepid 18 to 29's tours only for departures booked & deposited at least 9 months prior to travel. Excludes Tailor-made, Asia Passes, Short Break Adventures and tours operated by 3rd party suppliers. Discounts apply to new bookings only. The discount applies to the land tour price only and cannot be used in conjunction with any other offer. Discount does not apply to local payments, permits, additional travel arrangements, international and local airfares. A deposit of $100 per person per tour is required on booking with full payment required a minimum of 56 days prior to departure. All tours subject to availability. Prices are per person based on twin share accommodation, low season, tour only. Prices, itineraries and inclusions are subject to change without notice. Please note that unless the departure date is marked Departure Guaranteed (DG), there might be some changes to the tour including the departure date. This offer may be changed or withdrawn without notice at any time. Other restrictions may apply.

×

$3,560

Get Our Price
Get Quote

From

Wed,

May 26, 2021

To

Sun,

Jun 13, 2021
Deals

Promotions For This Departure

Current Promotions

Call or submit a quote for award-winning value and service!

$1 Deposit on Trips

Mention Promo Code: PT6767

$1 Deposit on Trips

Promotion Details

We get it - travel's a big decision. To make it a little easier, Intrepid has lowered their deposits to just $1. Put $1 down now to save a spot on your dream trip before it sells out, then pay the rest later. Plus as always receive our AffordableTours.com 5% extra savings. But hurry, you only have until January 30 to book with a $1 Deposit. Not all dates or itineraries will qualify, please contact your travel consultant for applicable vacations.

Must Book By Thu, Jan 30, 2020

View Promotion Terms & Conditions ›

The offer of $1 deposits to secure an Intrepid Travel small group adventure applies to bookings made January 13 at 12:00am EST - January 30, 2020 at 11:59pm EST and is valid on trips departing February 15 December 31, 2020. The $1 deposit offer is ONLY available to customers booking in the following currencies: USD and CAD. The $1 deposit can be paid towards any Intrepid Travel small group adventure with the following exclusions: Polar trips - includes all itineraries in the Arctic and Antarctic, Tailor-Made Experiences, Inca trail and Gorilla permit trips, Expedition style trips, Adventure Cruises operated by Variety, selected Patagonia trips and the Okavango Delta Fly-In Safari (UUAO). Excluded Gorilla Treks: Pre-purchased permits are required to secure the trek to see the Gorillas. Excluded trips are: YXOG, YXOCC, UXODC, YXOEC, YXOIC, YXOGC, YXOFC, UBODC, YGSU, YGSGC, YGAR, YGAG, YGAU, UBODC. Excluded Inca Trail trips - Pre-purchased permits are required to secure the trek. Excluded trips are: GGBL, GGBNC, GGBPC, GGBTC, GGBWC, GGBZC, GGCLC, GGCRC, GGHC-O, GGKIC, GGKY, GGOA, GGSA, GGSAC, GGSEC, GGSFC, GGSQ, GGSTC, GGSUC, GGTA, GGTBC, GGXT, GGXTC, GGYP, GGYM, GGYBC, GGYQC, GGYA, GGYC, GGYDC, GGYE, GGYEC, GGYCC. Excluded Select Patagonia trips - Internal flights are pre-purchased to secure the trip: Excluded trips are: GPTV, GPTU, GGCB, GGSJ. Full payment is required at least 56 days prior to travel and 90 days prior to travel for Adventure Cruise departures. If booking and traveling with less than 56 days to go until departure, full payment is needed at the time of booking. If the customer wishes to cancel and rebook or to change dates or tours outside the promotional period, they will be required to pay the full deposit towards the new trip. The offer can be applied to new bookings only. Under no circumstances will the offer be applied to existing bookings. There will be no extensions to the booking, travel or payment periods. The offer applies to the tour price only and cannot be used in conjunction with any other offer or discount. Prices, itineraries and inclusions are subject to change without notice. The trip is subject to availability and confirmation by Intrepid Travel at time of booking.

15% Off 18-29s Trips

Mention Promo Code: PT8081

15% Off 18-29s Trips

Promotion Details

Got your eye on the trip of a lifetime but need some time to get it together? Book an 18-29s trip at least 9 months in advance and get 10% off. Plus as always receive our AffordableTours.com 5% extra savings.

Must Book By Fri, Jan 31, 2020

View Promotion Terms & Conditions ›

10% discount applies to Intrepid 18 to 29's tours only for departures booked & deposited at least 9 months prior to travel. Excludes Tailor-made, Asia Passes, Short Break Adventures and tours operated by 3rd party suppliers. Discounts apply to new bookings only. The discount applies to the land tour price only and cannot be used in conjunction with any other offer. Discount does not apply to local payments, permits, additional travel arrangements, international and local airfares. A deposit of $100 per person per tour is required on booking with full payment required a minimum of 56 days prior to departure. All tours subject to availability. Prices are per person based on twin share accommodation, low season, tour only. Prices, itineraries and inclusions are subject to change without notice. Please note that unless the departure date is marked Departure Guaranteed (DG), there might be some changes to the tour including the departure date. This offer may be changed or withdrawn without notice at any time. Other restrictions may apply.

×

$3,560

Get Our Price
Get Quote

From

Wed,

Jun 16, 2021

To

Sun,

Jul 04, 2021
Deals

Promotions For This Departure

Current Promotions

Call or submit a quote for award-winning value and service!

$1 Deposit on Trips

Mention Promo Code: PT6767

$1 Deposit on Trips

Promotion Details

We get it - travel's a big decision. To make it a little easier, Intrepid has lowered their deposits to just $1. Put $1 down now to save a spot on your dream trip before it sells out, then pay the rest later. Plus as always receive our AffordableTours.com 5% extra savings. But hurry, you only have until January 30 to book with a $1 Deposit. Not all dates or itineraries will qualify, please contact your travel consultant for applicable vacations.

Must Book By Thu, Jan 30, 2020

View Promotion Terms & Conditions ›

The offer of $1 deposits to secure an Intrepid Travel small group adventure applies to bookings made January 13 at 12:00am EST - January 30, 2020 at 11:59pm EST and is valid on trips departing February 15 December 31, 2020. The $1 deposit offer is ONLY available to customers booking in the following currencies: USD and CAD. The $1 deposit can be paid towards any Intrepid Travel small group adventure with the following exclusions: Polar trips - includes all itineraries in the Arctic and Antarctic, Tailor-Made Experiences, Inca trail and Gorilla permit trips, Expedition style trips, Adventure Cruises operated by Variety, selected Patagonia trips and the Okavango Delta Fly-In Safari (UUAO). Excluded Gorilla Treks: Pre-purchased permits are required to secure the trek to see the Gorillas. Excluded trips are: YXOG, YXOCC, UXODC, YXOEC, YXOIC, YXOGC, YXOFC, UBODC, YGSU, YGSGC, YGAR, YGAG, YGAU, UBODC. Excluded Inca Trail trips - Pre-purchased permits are required to secure the trek. Excluded trips are: GGBL, GGBNC, GGBPC, GGBTC, GGBWC, GGBZC, GGCLC, GGCRC, GGHC-O, GGKIC, GGKY, GGOA, GGSA, GGSAC, GGSEC, GGSFC, GGSQ, GGSTC, GGSUC, GGTA, GGTBC, GGXT, GGXTC, GGYP, GGYM, GGYBC, GGYQC, GGYA, GGYC, GGYDC, GGYE, GGYEC, GGYCC. Excluded Select Patagonia trips - Internal flights are pre-purchased to secure the trip: Excluded trips are: GPTV, GPTU, GGCB, GGSJ. Full payment is required at least 56 days prior to travel and 90 days prior to travel for Adventure Cruise departures. If booking and traveling with less than 56 days to go until departure, full payment is needed at the time of booking. If the customer wishes to cancel and rebook or to change dates or tours outside the promotional period, they will be required to pay the full deposit towards the new trip. The offer can be applied to new bookings only. Under no circumstances will the offer be applied to existing bookings. There will be no extensions to the booking, travel or payment periods. The offer applies to the tour price only and cannot be used in conjunction with any other offer or discount. Prices, itineraries and inclusions are subject to change without notice. The trip is subject to availability and confirmation by Intrepid Travel at time of booking.

15% Off 18-29s Trips

Mention Promo Code: PT8081

15% Off 18-29s Trips

Promotion Details

Got your eye on the trip of a lifetime but need some time to get it together? Book an 18-29s trip at least 9 months in advance and get 10% off. Plus as always receive our AffordableTours.com 5% extra savings.

Must Book By Fri, Jan 31, 2020

View Promotion Terms & Conditions ›

10% discount applies to Intrepid 18 to 29's tours only for departures booked & deposited at least 9 months prior to travel. Excludes Tailor-made, Asia Passes, Short Break Adventures and tours operated by 3rd party suppliers. Discounts apply to new bookings only. The discount applies to the land tour price only and cannot be used in conjunction with any other offer. Discount does not apply to local payments, permits, additional travel arrangements, international and local airfares. A deposit of $100 per person per tour is required on booking with full payment required a minimum of 56 days prior to departure. All tours subject to availability. Prices are per person based on twin share accommodation, low season, tour only. Prices, itineraries and inclusions are subject to change without notice. Please note that unless the departure date is marked Departure Guaranteed (DG), there might be some changes to the tour including the departure date. This offer may be changed or withdrawn without notice at any time. Other restrictions may apply.

×

$3,560

Get Our Price
Get Quote

From

Wed,

Jun 30, 2021

To

Sun,

Jul 18, 2021
Deals

Promotions For This Departure

Current Promotions

Call or submit a quote for award-winning value and service!

$1 Deposit on Trips

Mention Promo Code: PT6767

$1 Deposit on Trips

Promotion Details

We get it - travel's a big decision. To make it a little easier, Intrepid has lowered their deposits to just $1. Put $1 down now to save a spot on your dream trip before it sells out, then pay the rest later. Plus as always receive our AffordableTours.com 5% extra savings. But hurry, you only have until January 30 to book with a $1 Deposit. Not all dates or itineraries will qualify, please contact your travel consultant for applicable vacations.

Must Book By Thu, Jan 30, 2020

View Promotion Terms & Conditions ›

The offer of $1 deposits to secure an Intrepid Travel small group adventure applies to bookings made January 13 at 12:00am EST - January 30, 2020 at 11:59pm EST and is valid on trips departing February 15 December 31, 2020. The $1 deposit offer is ONLY available to customers booking in the following currencies: USD and CAD. The $1 deposit can be paid towards any Intrepid Travel small group adventure with the following exclusions: Polar trips - includes all itineraries in the Arctic and Antarctic, Tailor-Made Experiences, Inca trail and Gorilla permit trips, Expedition style trips, Adventure Cruises operated by Variety, selected Patagonia trips and the Okavango Delta Fly-In Safari (UUAO). Excluded Gorilla Treks: Pre-purchased permits are required to secure the trek to see the Gorillas. Excluded trips are: YXOG, YXOCC, UXODC, YXOEC, YXOIC, YXOGC, YXOFC, UBODC, YGSU, YGSGC, YGAR, YGAG, YGAU, UBODC. Excluded Inca Trail trips - Pre-purchased permits are required to secure the trek. Excluded trips are: GGBL, GGBNC, GGBPC, GGBTC, GGBWC, GGBZC, GGCLC, GGCRC, GGHC-O, GGKIC, GGKY, GGOA, GGSA, GGSAC, GGSEC, GGSFC, GGSQ, GGSTC, GGSUC, GGTA, GGTBC, GGXT, GGXTC, GGYP, GGYM, GGYBC, GGYQC, GGYA, GGYC, GGYDC, GGYE, GGYEC, GGYCC. Excluded Select Patagonia trips - Internal flights are pre-purchased to secure the trip: Excluded trips are: GPTV, GPTU, GGCB, GGSJ. Full payment is required at least 56 days prior to travel and 90 days prior to travel for Adventure Cruise departures. If booking and traveling with less than 56 days to go until departure, full payment is needed at the time of booking. If the customer wishes to cancel and rebook or to change dates or tours outside the promotional period, they will be required to pay the full deposit towards the new trip. The offer can be applied to new bookings only. Under no circumstances will the offer be applied to existing bookings. There will be no extensions to the booking, travel or payment periods. The offer applies to the tour price only and cannot be used in conjunction with any other offer or discount. Prices, itineraries and inclusions are subject to change without notice. The trip is subject to availability and confirmation by Intrepid Travel at time of booking.

15% Off 18-29s Trips

Mention Promo Code: PT8081

15% Off 18-29s Trips

Promotion Details

Got your eye on the trip of a lifetime but need some time to get it together? Book an 18-29s trip at least 9 months in advance and get 10% off. Plus as always receive our AffordableTours.com 5% extra savings.

Must Book By Fri, Jan 31, 2020

View Promotion Terms & Conditions ›

10% discount applies to Intrepid 18 to 29's tours only for departures booked & deposited at least 9 months prior to travel. Excludes Tailor-made, Asia Passes, Short Break Adventures and tours operated by 3rd party suppliers. Discounts apply to new bookings only. The discount applies to the land tour price only and cannot be used in conjunction with any other offer. Discount does not apply to local payments, permits, additional travel arrangements, international and local airfares. A deposit of $100 per person per tour is required on booking with full payment required a minimum of 56 days prior to departure. All tours subject to availability. Prices are per person based on twin share accommodation, low season, tour only. Prices, itineraries and inclusions are subject to change without notice. Please note that unless the departure date is marked Departure Guaranteed (DG), there might be some changes to the tour including the departure date. This offer may be changed or withdrawn without notice at any time. Other restrictions may apply.

×

$3,560

Get Our Price
Get Quote

From

Wed,

Jul 07, 2021

To

Sun,

Jul 25, 2021
Deals

Promotions For This Departure

Current Promotions

Call or submit a quote for award-winning value and service!

$1 Deposit on Trips

Mention Promo Code: PT6767

$1 Deposit on Trips

Promotion Details

We get it - travel's a big decision. To make it a little easier, Intrepid has lowered their deposits to just $1. Put $1 down now to save a spot on your dream trip before it sells out, then pay the rest later. Plus as always receive our AffordableTours.com 5% extra savings. But hurry, you only have until January 30 to book with a $1 Deposit. Not all dates or itineraries will qualify, please contact your travel consultant for applicable vacations.

Must Book By Thu, Jan 30, 2020

View Promotion Terms & Conditions ›

The offer of $1 deposits to secure an Intrepid Travel small group adventure applies to bookings made January 13 at 12:00am EST - January 30, 2020 at 11:59pm EST and is valid on trips departing February 15 December 31, 2020. The $1 deposit offer is ONLY available to customers booking in the following currencies: USD and CAD. The $1 deposit can be paid towards any Intrepid Travel small group adventure with the following exclusions: Polar trips - includes all itineraries in the Arctic and Antarctic, Tailor-Made Experiences, Inca trail and Gorilla permit trips, Expedition style trips, Adventure Cruises operated by Variety, selected Patagonia trips and the Okavango Delta Fly-In Safari (UUAO). Excluded Gorilla Treks: Pre-purchased permits are required to secure the trek to see the Gorillas. Excluded trips are: YXOG, YXOCC, UXODC, YXOEC, YXOIC, YXOGC, YXOFC, UBODC, YGSU, YGSGC, YGAR, YGAG, YGAU, UBODC. Excluded Inca Trail trips - Pre-purchased permits are required to secure the trek. Excluded trips are: GGBL, GGBNC, GGBPC, GGBTC, GGBWC, GGBZC, GGCLC, GGCRC, GGHC-O, GGKIC, GGKY, GGOA, GGSA, GGSAC, GGSEC, GGSFC, GGSQ, GGSTC, GGSUC, GGTA, GGTBC, GGXT, GGXTC, GGYP, GGYM, GGYBC, GGYQC, GGYA, GGYC, GGYDC, GGYE, GGYEC, GGYCC. Excluded Select Patagonia trips - Internal flights are pre-purchased to secure the trip: Excluded trips are: GPTV, GPTU, GGCB, GGSJ. Full payment is required at least 56 days prior to travel and 90 days prior to travel for Adventure Cruise departures. If booking and traveling with less than 56 days to go until departure, full payment is needed at the time of booking. If the customer wishes to cancel and rebook or to change dates or tours outside the promotional period, they will be required to pay the full deposit towards the new trip. The offer can be applied to new bookings only. Under no circumstances will the offer be applied to existing bookings. There will be no extensions to the booking, travel or payment periods. The offer applies to the tour price only and cannot be used in conjunction with any other offer or discount. Prices, itineraries and inclusions are subject to change without notice. The trip is subject to availability and confirmation by Intrepid Travel at time of booking.

15% Off 18-29s Trips

Mention Promo Code: PT8081

15% Off 18-29s Trips

Promotion Details

Got your eye on the trip of a lifetime but need some time to get it together? Book an 18-29s trip at least 9 months in advance and get 10% off. Plus as always receive our AffordableTours.com 5% extra savings.

Must Book By Fri, Jan 31, 2020

View Promotion Terms & Conditions ›

10% discount applies to Intrepid 18 to 29's tours only for departures booked & deposited at least 9 months prior to travel. Excludes Tailor-made, Asia Passes, Short Break Adventures and tours operated by 3rd party suppliers. Discounts apply to new bookings only. The discount applies to the land tour price only and cannot be used in conjunction with any other offer. Discount does not apply to local payments, permits, additional travel arrangements, international and local airfares. A deposit of $100 per person per tour is required on booking with full payment required a minimum of 56 days prior to departure. All tours subject to availability. Prices are per person based on twin share accommodation, low season, tour only. Prices, itineraries and inclusions are subject to change without notice. Please note that unless the departure date is marked Departure Guaranteed (DG), there might be some changes to the tour including the departure date. This offer may be changed or withdrawn without notice at any time. Other restrictions may apply.

×

$3,560

Get Our Price
Get Quote

From

Wed,

Jul 28, 2021

To

Sun,

Aug 15, 2021
Deals

Promotions For This Departure

Current Promotions

Call or submit a quote for award-winning value and service!

$1 Deposit on Trips

Mention Promo Code: PT6767

$1 Deposit on Trips

Promotion Details

We get it - travel's a big decision. To make it a little easier, Intrepid has lowered their deposits to just $1. Put $1 down now to save a spot on your dream trip before it sells out, then pay the rest later. Plus as always receive our AffordableTours.com 5% extra savings. But hurry, you only have until January 30 to book with a $1 Deposit. Not all dates or itineraries will qualify, please contact your travel consultant for applicable vacations.

Must Book By Thu, Jan 30, 2020

View Promotion Terms & Conditions ›

The offer of $1 deposits to secure an Intrepid Travel small group adventure applies to bookings made January 13 at 12:00am EST - January 30, 2020 at 11:59pm EST and is valid on trips departing February 15 December 31, 2020. The $1 deposit offer is ONLY available to customers booking in the following currencies: USD and CAD. The $1 deposit can be paid towards any Intrepid Travel small group adventure with the following exclusions: Polar trips - includes all itineraries in the Arctic and Antarctic, Tailor-Made Experiences, Inca trail and Gorilla permit trips, Expedition style trips, Adventure Cruises operated by Variety, selected Patagonia trips and the Okavango Delta Fly-In Safari (UUAO). Excluded Gorilla Treks: Pre-purchased permits are required to secure the trek to see the Gorillas. Excluded trips are: YXOG, YXOCC, UXODC, YXOEC, YXOIC, YXOGC, YXOFC, UBODC, YGSU, YGSGC, YGAR, YGAG, YGAU, UBODC. Excluded Inca Trail trips - Pre-purchased permits are required to secure the trek. Excluded trips are: GGBL, GGBNC, GGBPC, GGBTC, GGBWC, GGBZC, GGCLC, GGCRC, GGHC-O, GGKIC, GGKY, GGOA, GGSA, GGSAC, GGSEC, GGSFC, GGSQ, GGSTC, GGSUC, GGTA, GGTBC, GGXT, GGXTC, GGYP, GGYM, GGYBC, GGYQC, GGYA, GGYC, GGYDC, GGYE, GGYEC, GGYCC. Excluded Select Patagonia trips - Internal flights are pre-purchased to secure the trip: Excluded trips are: GPTV, GPTU, GGCB, GGSJ. Full payment is required at least 56 days prior to travel and 90 days prior to travel for Adventure Cruise departures. If booking and traveling with less than 56 days to go until departure, full payment is needed at the time of booking. If the customer wishes to cancel and rebook or to change dates or tours outside the promotional period, they will be required to pay the full deposit towards the new trip. The offer can be applied to new bookings only. Under no circumstances will the offer be applied to existing bookings. There will be no extensions to the booking, travel or payment periods. The offer applies to the tour price only and cannot be used in conjunction with any other offer or discount. Prices, itineraries and inclusions are subject to change without notice. The trip is subject to availability and confirmation by Intrepid Travel at time of booking.

15% Off 18-29s Trips

Mention Promo Code: PT8081

15% Off 18-29s Trips

Promotion Details

Got your eye on the trip of a lifetime but need some time to get it together? Book an 18-29s trip at least 9 months in advance and get 10% off. Plus as always receive our AffordableTours.com 5% extra savings.

Must Book By Fri, Jan 31, 2020

View Promotion Terms & Conditions ›

10% discount applies to Intrepid 18 to 29's tours only for departures booked & deposited at least 9 months prior to travel. Excludes Tailor-made, Asia Passes, Short Break Adventures and tours operated by 3rd party suppliers. Discounts apply to new bookings only. The discount applies to the land tour price only and cannot be used in conjunction with any other offer. Discount does not apply to local payments, permits, additional travel arrangements, international and local airfares. A deposit of $100 per person per tour is required on booking with full payment required a minimum of 56 days prior to departure. All tours subject to availability. Prices are per person based on twin share accommodation, low season, tour only. Prices, itineraries and inclusions are subject to change without notice. Please note that unless the departure date is marked Departure Guaranteed (DG), there might be some changes to the tour including the departure date. This offer may be changed or withdrawn without notice at any time. Other restrictions may apply.

×

$3,560

Get Our Price
Get Quote

From

Wed,

Aug 18, 2021

To

Sun,

Sep 05, 2021
Deals

Promotions For This Departure

Current Promotions

Call or submit a quote for award-winning value and service!

$1 Deposit on Trips

Mention Promo Code: PT6767

$1 Deposit on Trips

Promotion Details

We get it - travel's a big decision. To make it a little easier, Intrepid has lowered their deposits to just $1. Put $1 down now to save a spot on your dream trip before it sells out, then pay the rest later. Plus as always receive our AffordableTours.com 5% extra savings. But hurry, you only have until January 30 to book with a $1 Deposit. Not all dates or itineraries will qualify, please contact your travel consultant for applicable vacations.

Must Book By Thu, Jan 30, 2020

View Promotion Terms & Conditions ›

The offer of $1 deposits to secure an Intrepid Travel small group adventure applies to bookings made January 13 at 12:00am EST - January 30, 2020 at 11:59pm EST and is valid on trips departing February 15 December 31, 2020. The $1 deposit offer is ONLY available to customers booking in the following currencies: USD and CAD. The $1 deposit can be paid towards any Intrepid Travel small group adventure with the following exclusions: Polar trips - includes all itineraries in the Arctic and Antarctic, Tailor-Made Experiences, Inca trail and Gorilla permit trips, Expedition style trips, Adventure Cruises operated by Variety, selected Patagonia trips and the Okavango Delta Fly-In Safari (UUAO). Excluded Gorilla Treks: Pre-purchased permits are required to secure the trek to see the Gorillas. Excluded trips are: YXOG, YXOCC, UXODC, YXOEC, YXOIC, YXOGC, YXOFC, UBODC, YGSU, YGSGC, YGAR, YGAG, YGAU, UBODC. Excluded Inca Trail trips - Pre-purchased permits are required to secure the trek. Excluded trips are: GGBL, GGBNC, GGBPC, GGBTC, GGBWC, GGBZC, GGCLC, GGCRC, GGHC-O, GGKIC, GGKY, GGOA, GGSA, GGSAC, GGSEC, GGSFC, GGSQ, GGSTC, GGSUC, GGTA, GGTBC, GGXT, GGXTC, GGYP, GGYM, GGYBC, GGYQC, GGYA, GGYC, GGYDC, GGYE, GGYEC, GGYCC. Excluded Select Patagonia trips - Internal flights are pre-purchased to secure the trip: Excluded trips are: GPTV, GPTU, GGCB, GGSJ. Full payment is required at least 56 days prior to travel and 90 days prior to travel for Adventure Cruise departures. If booking and traveling with less than 56 days to go until departure, full payment is needed at the time of booking. If the customer wishes to cancel and rebook or to change dates or tours outside the promotional period, they will be required to pay the full deposit towards the new trip. The offer can be applied to new bookings only. Under no circumstances will the offer be applied to existing bookings. There will be no extensions to the booking, travel or payment periods. The offer applies to the tour price only and cannot be used in conjunction with any other offer or discount. Prices, itineraries and inclusions are subject to change without notice. The trip is subject to availability and confirmation by Intrepid Travel at time of booking.

15% Off 18-29s Trips

Mention Promo Code: PT8081

15% Off 18-29s Trips

Promotion Details

Got your eye on the trip of a lifetime but need some time to get it together? Book an 18-29s trip at least 9 months in advance and get 10% off. Plus as always receive our AffordableTours.com 5% extra savings.

Must Book By Fri, Jan 31, 2020

View Promotion Terms & Conditions ›

10% discount applies to Intrepid 18 to 29's tours only for departures booked & deposited at least 9 months prior to travel. Excludes Tailor-made, Asia Passes, Short Break Adventures and tours operated by 3rd party suppliers. Discounts apply to new bookings only. The discount applies to the land tour price only and cannot be used in conjunction with any other offer. Discount does not apply to local payments, permits, additional travel arrangements, international and local airfares. A deposit of $100 per person per tour is required on booking with full payment required a minimum of 56 days prior to departure. All tours subject to availability. Prices are per person based on twin share accommodation, low season, tour only. Prices, itineraries and inclusions are subject to change without notice. Please note that unless the departure date is marked Departure Guaranteed (DG), there might be some changes to the tour including the departure date. This offer may be changed or withdrawn without notice at any time. Other restrictions may apply.

×

$3,560

Get Our Price
Get Quote

From

Wed,

Sep 01, 2021

To

Sun,

Sep 19, 2021
Deals

Promotions For This Departure

Current Promotions

Call or submit a quote for award-winning value and service!

$1 Deposit on Trips

Mention Promo Code: PT6767

$1 Deposit on Trips

Promotion Details

We get it - travel's a big decision. To make it a little easier, Intrepid has lowered their deposits to just $1. Put $1 down now to save a spot on your dream trip before it sells out, then pay the rest later. Plus as always receive our AffordableTours.com 5% extra savings. But hurry, you only have until January 30 to book with a $1 Deposit. Not all dates or itineraries will qualify, please contact your travel consultant for applicable vacations.

Must Book By Thu, Jan 30, 2020

View Promotion Terms & Conditions ›

The offer of $1 deposits to secure an Intrepid Travel small group adventure applies to bookings made January 13 at 12:00am EST - January 30, 2020 at 11:59pm EST and is valid on trips departing February 15 December 31, 2020. The $1 deposit offer is ONLY available to customers booking in the following currencies: USD and CAD. The $1 deposit can be paid towards any Intrepid Travel small group adventure with the following exclusions: Polar trips - includes all itineraries in the Arctic and Antarctic, Tailor-Made Experiences, Inca trail and Gorilla permit trips, Expedition style trips, Adventure Cruises operated by Variety, selected Patagonia trips and the Okavango Delta Fly-In Safari (UUAO). Excluded Gorilla Treks: Pre-purchased permits are required to secure the trek to see the Gorillas. Excluded trips are: YXOG, YXOCC, UXODC, YXOEC, YXOIC, YXOGC, YXOFC, UBODC, YGSU, YGSGC, YGAR, YGAG, YGAU, UBODC. Excluded Inca Trail trips - Pre-purchased permits are required to secure the trek. Excluded trips are: GGBL, GGBNC, GGBPC, GGBTC, GGBWC, GGBZC, GGCLC, GGCRC, GGHC-O, GGKIC, GGKY, GGOA, GGSA, GGSAC, GGSEC, GGSFC, GGSQ, GGSTC, GGSUC, GGTA, GGTBC, GGXT, GGXTC, GGYP, GGYM, GGYBC, GGYQC, GGYA, GGYC, GGYDC, GGYE, GGYEC, GGYCC. Excluded Select Patagonia trips - Internal flights are pre-purchased to secure the trip: Excluded trips are: GPTV, GPTU, GGCB, GGSJ. Full payment is required at least 56 days prior to travel and 90 days prior to travel for Adventure Cruise departures. If booking and traveling with less than 56 days to go until departure, full payment is needed at the time of booking. If the customer wishes to cancel and rebook or to change dates or tours outside the promotional period, they will be required to pay the full deposit towards the new trip. The offer can be applied to new bookings only. Under no circumstances will the offer be applied to existing bookings. There will be no extensions to the booking, travel or payment periods. The offer applies to the tour price only and cannot be used in conjunction with any other offer or discount. Prices, itineraries and inclusions are subject to change without notice. The trip is subject to availability and confirmation by Intrepid Travel at time of booking.

15% Off 18-29s Trips

Mention Promo Code: PT8081

15% Off 18-29s Trips

Promotion Details

Got your eye on the trip of a lifetime but need some time to get it together? Book an 18-29s trip at least 9 months in advance and get 10% off. Plus as always receive our AffordableTours.com 5% extra savings.

Must Book By Fri, Jan 31, 2020

View Promotion Terms & Conditions ›

10% discount applies to Intrepid 18 to 29's tours only for departures booked & deposited at least 9 months prior to travel. Excludes Tailor-made, Asia Passes, Short Break Adventures and tours operated by 3rd party suppliers. Discounts apply to new bookings only. The discount applies to the land tour price only and cannot be used in conjunction with any other offer. Discount does not apply to local payments, permits, additional travel arrangements, international and local airfares. A deposit of $100 per person per tour is required on booking with full payment required a minimum of 56 days prior to departure. All tours subject to availability. Prices are per person based on twin share accommodation, low season, tour only. Prices, itineraries and inclusions are subject to change without notice. Please note that unless the departure date is marked Departure Guaranteed (DG), there might be some changes to the tour including the departure date. This offer may be changed or withdrawn without notice at any time. Other restrictions may apply.

×

$3,560

Get Our Price
Get Quote

From

Wed,

Sep 15, 2021

To

Sun,

Oct 03, 2021
Deals

Promotions For This Departure

Current Promotions

Call or submit a quote for award-winning value and service!

$1 Deposit on Trips

Mention Promo Code: PT6767

$1 Deposit on Trips

Promotion Details

We get it - travel's a big decision. To make it a little easier, Intrepid has lowered their deposits to just $1. Put $1 down now to save a spot on your dream trip before it sells out, then pay the rest later. Plus as always receive our AffordableTours.com 5% extra savings. But hurry, you only have until January 30 to book with a $1 Deposit. Not all dates or itineraries will qualify, please contact your travel consultant for applicable vacations.

Must Book By Thu, Jan 30, 2020

View Promotion Terms & Conditions ›

The offer of $1 deposits to secure an Intrepid Travel small group adventure applies to bookings made January 13 at 12:00am EST - January 30, 2020 at 11:59pm EST and is valid on trips departing February 15 December 31, 2020. The $1 deposit offer is ONLY available to customers booking in the following currencies: USD and CAD. The $1 deposit can be paid towards any Intrepid Travel small group adventure with the following exclusions: Polar trips - includes all itineraries in the Arctic and Antarctic, Tailor-Made Experiences, Inca trail and Gorilla permit trips, Expedition style trips, Adventure Cruises operated by Variety, selected Patagonia trips and the Okavango Delta Fly-In Safari (UUAO). Excluded Gorilla Treks: Pre-purchased permits are required to secure the trek to see the Gorillas. Excluded trips are: YXOG, YXOCC, UXODC, YXOEC, YXOIC, YXOGC, YXOFC, UBODC, YGSU, YGSGC, YGAR, YGAG, YGAU, UBODC. Excluded Inca Trail trips - Pre-purchased permits are required to secure the trek. Excluded trips are: GGBL, GGBNC, GGBPC, GGBTC, GGBWC, GGBZC, GGCLC, GGCRC, GGHC-O, GGKIC, GGKY, GGOA, GGSA, GGSAC, GGSEC, GGSFC, GGSQ, GGSTC, GGSUC, GGTA, GGTBC, GGXT, GGXTC, GGYP, GGYM, GGYBC, GGYQC, GGYA, GGYC, GGYDC, GGYE, GGYEC, GGYCC. Excluded Select Patagonia trips - Internal flights are pre-purchased to secure the trip: Excluded trips are: GPTV, GPTU, GGCB, GGSJ. Full payment is required at least 56 days prior to travel and 90 days prior to travel for Adventure Cruise departures. If booking and traveling with less than 56 days to go until departure, full payment is needed at the time of booking. If the customer wishes to cancel and rebook or to change dates or tours outside the promotional period, they will be required to pay the full deposit towards the new trip. The offer can be applied to new bookings only. Under no circumstances will the offer be applied to existing bookings. There will be no extensions to the booking, travel or payment periods. The offer applies to the tour price only and cannot be used in conjunction with any other offer or discount. Prices, itineraries and inclusions are subject to change without notice. The trip is subject to availability and confirmation by Intrepid Travel at time of booking.

15% Off 18-29s Trips

Mention Promo Code: PT8081

15% Off 18-29s Trips

Promotion Details

Got your eye on the trip of a lifetime but need some time to get it together? Book an 18-29s trip at least 9 months in advance and get 10% off. Plus as always receive our AffordableTours.com 5% extra savings.

Must Book By Fri, Jan 31, 2020

View Promotion Terms & Conditions ›

10% discount applies to Intrepid 18 to 29's tours only for departures booked & deposited at least 9 months prior to travel. Excludes Tailor-made, Asia Passes, Short Break Adventures and tours operated by 3rd party suppliers. Discounts apply to new bookings only. The discount applies to the land tour price only and cannot be used in conjunction with any other offer. Discount does not apply to local payments, permits, additional travel arrangements, international and local airfares. A deposit of $100 per person per tour is required on booking with full payment required a minimum of 56 days prior to departure. All tours subject to availability. Prices are per person based on twin share accommodation, low season, tour only. Prices, itineraries and inclusions are subject to change without notice. Please note that unless the departure date is marked Departure Guaranteed (DG), there might be some changes to the tour including the departure date. This offer may be changed or withdrawn without notice at any time. Other restrictions may apply.

×

$3,560

Get Our Price
Get Quote

From

Wed,

Sep 29, 2021

To

Sun,

Oct 17, 2021
Deals

Promotions For This Departure

Current Promotions

Call or submit a quote for award-winning value and service!

$1 Deposit on Trips

Mention Promo Code: PT6767

$1 Deposit on Trips

Promotion Details

We get it - travel's a big decision. To make it a little easier, Intrepid has lowered their deposits to just $1. Put $1 down now to save a spot on your dream trip before it sells out, then pay the rest later. Plus as always receive our AffordableTours.com 5% extra savings. But hurry, you only have until January 30 to book with a $1 Deposit. Not all dates or itineraries will qualify, please contact your travel consultant for applicable vacations.

Must Book By Thu, Jan 30, 2020

View Promotion Terms & Conditions ›

The offer of $1 deposits to secure an Intrepid Travel small group adventure applies to bookings made January 13 at 12:00am EST - January 30, 2020 at 11:59pm EST and is valid on trips departing February 15 December 31, 2020. The $1 deposit offer is ONLY available to customers booking in the following currencies: USD and CAD. The $1 deposit can be paid towards any Intrepid Travel small group adventure with the following exclusions: Polar trips - includes all itineraries in the Arctic and Antarctic, Tailor-Made Experiences, Inca trail and Gorilla permit trips, Expedition style trips, Adventure Cruises operated by Variety, selected Patagonia trips and the Okavango Delta Fly-In Safari (UUAO). Excluded Gorilla Treks: Pre-purchased permits are required to secure the trek to see the Gorillas. Excluded trips are: YXOG, YXOCC, UXODC, YXOEC, YXOIC, YXOGC, YXOFC, UBODC, YGSU, YGSGC, YGAR, YGAG, YGAU, UBODC. Excluded Inca Trail trips - Pre-purchased permits are required to secure the trek. Excluded trips are: GGBL, GGBNC, GGBPC, GGBTC, GGBWC, GGBZC, GGCLC, GGCRC, GGHC-O, GGKIC, GGKY, GGOA, GGSA, GGSAC, GGSEC, GGSFC, GGSQ, GGSTC, GGSUC, GGTA, GGTBC, GGXT, GGXTC, GGYP, GGYM, GGYBC, GGYQC, GGYA, GGYC, GGYDC, GGYE, GGYEC, GGYCC. Excluded Select Patagonia trips - Internal flights are pre-purchased to secure the trip: Excluded trips are: GPTV, GPTU, GGCB, GGSJ. Full payment is required at least 56 days prior to travel and 90 days prior to travel for Adventure Cruise departures. If booking and traveling with less than 56 days to go until departure, full payment is needed at the time of booking. If the customer wishes to cancel and rebook or to change dates or tours outside the promotional period, they will be required to pay the full deposit towards the new trip. The offer can be applied to new bookings only. Under no circumstances will the offer be applied to existing bookings. There will be no extensions to the booking, travel or payment periods. The offer applies to the tour price only and cannot be used in conjunction with any other offer or discount. Prices, itineraries and inclusions are subject to change without notice. The trip is subject to availability and confirmation by Intrepid Travel at time of booking.

15% Off 18-29s Trips

Mention Promo Code: PT8081

15% Off 18-29s Trips

Promotion Details

Got your eye on the trip of a lifetime but need some time to get it together? Book an 18-29s trip at least 9 months in advance and get 10% off. Plus as always receive our AffordableTours.com 5% extra savings.

Must Book By Fri, Jan 31, 2020

View Promotion Terms & Conditions ›

10% discount applies to Intrepid 18 to 29's tours only for departures booked & deposited at least 9 months prior to travel. Excludes Tailor-made, Asia Passes, Short Break Adventures and tours operated by 3rd party suppliers. Discounts apply to new bookings only. The discount applies to the land tour price only and cannot be used in conjunction with any other offer. Discount does not apply to local payments, permits, additional travel arrangements, international and local airfares. A deposit of $100 per person per tour is required on booking with full payment required a minimum of 56 days prior to departure. All tours subject to availability. Prices are per person based on twin share accommodation, low season, tour only. Prices, itineraries and inclusions are subject to change without notice. Please note that unless the departure date is marked Departure Guaranteed (DG), there might be some changes to the tour including the departure date. This offer may be changed or withdrawn without notice at any time. Other restrictions may apply.

×

$3,560

Get Our Price
Get Quote

From

Wed,

Oct 06, 2021

To

Sun,

Oct 24, 2021
Deals

Promotions For This Departure

Current Promotions

Call or submit a quote for award-winning value and service!

$1 Deposit on Trips

Mention Promo Code: PT6767

$1 Deposit on Trips

Promotion Details

We get it - travel's a big decision. To make it a little easier, Intrepid has lowered their deposits to just $1. Put $1 down now to save a spot on your dream trip before it sells out, then pay the rest later. Plus as always receive our AffordableTours.com 5% extra savings. But hurry, you only have until January 30 to book with a $1 Deposit. Not all dates or itineraries will qualify, please contact your travel consultant for applicable vacations.

Must Book By Thu, Jan 30, 2020

View Promotion Terms & Conditions ›

The offer of $1 deposits to secure an Intrepid Travel small group adventure applies to bookings made January 13 at 12:00am EST - January 30, 2020 at 11:59pm EST and is valid on trips departing February 15 December 31, 2020. The $1 deposit offer is ONLY available to customers booking in the following currencies: USD and CAD. The $1 deposit can be paid towards any Intrepid Travel small group adventure with the following exclusions: Polar trips - includes all itineraries in the Arctic and Antarctic, Tailor-Made Experiences, Inca trail and Gorilla permit trips, Expedition style trips, Adventure Cruises operated by Variety, selected Patagonia trips and the Okavango Delta Fly-In Safari (UUAO). Excluded Gorilla Treks: Pre-purchased permits are required to secure the trek to see the Gorillas. Excluded trips are: YXOG, YXOCC, UXODC, YXOEC, YXOIC, YXOGC, YXOFC, UBODC, YGSU, YGSGC, YGAR, YGAG, YGAU, UBODC. Excluded Inca Trail trips - Pre-purchased permits are required to secure the trek. Excluded trips are: GGBL, GGBNC, GGBPC, GGBTC, GGBWC, GGBZC, GGCLC, GGCRC, GGHC-O, GGKIC, GGKY, GGOA, GGSA, GGSAC, GGSEC, GGSFC, GGSQ, GGSTC, GGSUC, GGTA, GGTBC, GGXT, GGXTC, GGYP, GGYM, GGYBC, GGYQC, GGYA, GGYC, GGYDC, GGYE, GGYEC, GGYCC. Excluded Select Patagonia trips - Internal flights are pre-purchased to secure the trip: Excluded trips are: GPTV, GPTU, GGCB, GGSJ. Full payment is required at least 56 days prior to travel and 90 days prior to travel for Adventure Cruise departures. If booking and traveling with less than 56 days to go until departure, full payment is needed at the time of booking. If the customer wishes to cancel and rebook or to change dates or tours outside the promotional period, they will be required to pay the full deposit towards the new trip. The offer can be applied to new bookings only. Under no circumstances will the offer be applied to existing bookings. There will be no extensions to the booking, travel or payment periods. The offer applies to the tour price only and cannot be used in conjunction with any other offer or discount. Prices, itineraries and inclusions are subject to change without notice. The trip is subject to availability and confirmation by Intrepid Travel at time of booking.

15% Off 18-29s Trips

Mention Promo Code: PT8081

15% Off 18-29s Trips

Promotion Details

Got your eye on the trip of a lifetime but need some time to get it together? Book an 18-29s trip at least 9 months in advance and get 10% off. Plus as always receive our AffordableTours.com 5% extra savings.

Must Book By Fri, Jan 31, 2020

View Promotion Terms & Conditions ›

10% discount applies to Intrepid 18 to 29's tours only for departures booked & deposited at least 9 months prior to travel. Excludes Tailor-made, Asia Passes, Short Break Adventures and tours operated by 3rd party suppliers. Discounts apply to new bookings only. The discount applies to the land tour price only and cannot be used in conjunction with any other offer. Discount does not apply to local payments, permits, additional travel arrangements, international and local airfares. A deposit of $100 per person per tour is required on booking with full payment required a minimum of 56 days prior to departure. All tours subject to availability. Prices are per person based on twin share accommodation, low season, tour only. Prices, itineraries and inclusions are subject to change without notice. Please note that unless the departure date is marked Departure Guaranteed (DG), there might be some changes to the tour including the departure date. This offer may be changed or withdrawn without notice at any time. Other restrictions may apply.

×

$3,560

Get Our Price
Get Quote

From

Wed,

Oct 13, 2021

To

Sun,

Oct 31, 2021
Deals

Promotions For This Departure

Current Promotions

Call or submit a quote for award-winning value and service!

$1 Deposit on Trips

Mention Promo Code: PT6767

$1 Deposit on Trips

Promotion Details

We get it - travel's a big decision. To make it a little easier, Intrepid has lowered their deposits to just $1. Put $1 down now to save a spot on your dream trip before it sells out, then pay the rest later. Plus as always receive our AffordableTours.com 5% extra savings. But hurry, you only have until January 30 to book with a $1 Deposit. Not all dates or itineraries will qualify, please contact your travel consultant for applicable vacations.

Must Book By Thu, Jan 30, 2020

View Promotion Terms & Conditions ›

The offer of $1 deposits to secure an Intrepid Travel small group adventure applies to bookings made January 13 at 12:00am EST - January 30, 2020 at 11:59pm EST and is valid on trips departing February 15 December 31, 2020. The $1 deposit offer is ONLY available to customers booking in the following currencies: USD and CAD. The $1 deposit can be paid towards any Intrepid Travel small group adventure with the following exclusions: Polar trips - includes all itineraries in the Arctic and Antarctic, Tailor-Made Experiences, Inca trail and Gorilla permit trips, Expedition style trips, Adventure Cruises operated by Variety, selected Patagonia trips and the Okavango Delta Fly-In Safari (UUAO). Excluded Gorilla Treks: Pre-purchased permits are required to secure the trek to see the Gorillas. Excluded trips are: YXOG, YXOCC, UXODC, YXOEC, YXOIC, YXOGC, YXOFC, UBODC, YGSU, YGSGC, YGAR, YGAG, YGAU, UBODC. Excluded Inca Trail trips - Pre-purchased permits are required to secure the trek. Excluded trips are: GGBL, GGBNC, GGBPC, GGBTC, GGBWC, GGBZC, GGCLC, GGCRC, GGHC-O, GGKIC, GGKY, GGOA, GGSA, GGSAC, GGSEC, GGSFC, GGSQ, GGSTC, GGSUC, GGTA, GGTBC, GGXT, GGXTC, GGYP, GGYM, GGYBC, GGYQC, GGYA, GGYC, GGYDC, GGYE, GGYEC, GGYCC. Excluded Select Patagonia trips - Internal flights are pre-purchased to secure the trip: Excluded trips are: GPTV, GPTU, GGCB, GGSJ. Full payment is required at least 56 days prior to travel and 90 days prior to travel for Adventure Cruise departures. If booking and traveling with less than 56 days to go until departure, full payment is needed at the time of booking. If the customer wishes to cancel and rebook or to change dates or tours outside the promotional period, they will be required to pay the full deposit towards the new trip. The offer can be applied to new bookings only. Under no circumstances will the offer be applied to existing bookings. There will be no extensions to the booking, travel or payment periods. The offer applies to the tour price only and cannot be used in conjunction with any other offer or discount. Prices, itineraries and inclusions are subject to change without notice. The trip is subject to availability and confirmation by Intrepid Travel at time of booking.

15% Off 18-29s Trips

Mention Promo Code: PT8081

15% Off 18-29s Trips

Promotion Details

Got your eye on the trip of a lifetime but need some time to get it together? Book an 18-29s trip at least 9 months in advance and get 10% off. Plus as always receive our AffordableTours.com 5% extra savings.

Must Book By Fri, Jan 31, 2020

View Promotion Terms & Conditions ›

10% discount applies to Intrepid 18 to 29's tours only for departures booked & deposited at least 9 months prior to travel. Excludes Tailor-made, Asia Passes, Short Break Adventures and tours operated by 3rd party suppliers. Discounts apply to new bookings only. The discount applies to the land tour price only and cannot be used in conjunction with any other offer. Discount does not apply to local payments, permits, additional travel arrangements, international and local airfares. A deposit of $100 per person per tour is required on booking with full payment required a minimum of 56 days prior to departure. All tours subject to availability. Prices are per person based on twin share accommodation, low season, tour only. Prices, itineraries and inclusions are subject to change without notice. Please note that unless the departure date is marked Departure Guaranteed (DG), there might be some changes to the tour including the departure date. This offer may be changed or withdrawn without notice at any time. Other restrictions may apply.

×

$3,560

Get Our Price
Get Quote

From

Wed,

Oct 20, 2021

To

Sun,

Nov 07, 2021
Deals

Promotions For This Departure

Current Promotions

Call or submit a quote for award-winning value and service!

$1 Deposit on Trips

Mention Promo Code: PT6767

$1 Deposit on Trips

Promotion Details

We get it - travel's a big decision. To make it a little easier, Intrepid has lowered their deposits to just $1. Put $1 down now to save a spot on your dream trip before it sells out, then pay the rest later. Plus as always receive our AffordableTours.com 5% extra savings. But hurry, you only have until January 30 to book with a $1 Deposit. Not all dates or itineraries will qualify, please contact your travel consultant for applicable vacations.

Must Book By Thu, Jan 30, 2020

View Promotion Terms & Conditions ›

The offer of $1 deposits to secure an Intrepid Travel small group adventure applies to bookings made January 13 at 12:00am EST - January 30, 2020 at 11:59pm EST and is valid on trips departing February 15 December 31, 2020. The $1 deposit offer is ONLY available to customers booking in the following currencies: USD and CAD. The $1 deposit can be paid towards any Intrepid Travel small group adventure with the following exclusions: Polar trips - includes all itineraries in the Arctic and Antarctic, Tailor-Made Experiences, Inca trail and Gorilla permit trips, Expedition style trips, Adventure Cruises operated by Variety, selected Patagonia trips and the Okavango Delta Fly-In Safari (UUAO). Excluded Gorilla Treks: Pre-purchased permits are required to secure the trek to see the Gorillas. Excluded trips are: YXOG, YXOCC, UXODC, YXOEC, YXOIC, YXOGC, YXOFC, UBODC, YGSU, YGSGC, YGAR, YGAG, YGAU, UBODC. Excluded Inca Trail trips - Pre-purchased permits are required to secure the trek. Excluded trips are: GGBL, GGBNC, GGBPC, GGBTC, GGBWC, GGBZC, GGCLC, GGCRC, GGHC-O, GGKIC, GGKY, GGOA, GGSA, GGSAC, GGSEC, GGSFC, GGSQ, GGSTC, GGSUC, GGTA, GGTBC, GGXT, GGXTC, GGYP, GGYM, GGYBC, GGYQC, GGYA, GGYC, GGYDC, GGYE, GGYEC, GGYCC. Excluded Select Patagonia trips - Internal flights are pre-purchased to secure the trip: Excluded trips are: GPTV, GPTU, GGCB, GGSJ. Full payment is required at least 56 days prior to travel and 90 days prior to travel for Adventure Cruise departures. If booking and traveling with less than 56 days to go until departure, full payment is needed at the time of booking. If the customer wishes to cancel and rebook or to change dates or tours outside the promotional period, they will be required to pay the full deposit towards the new trip. The offer can be applied to new bookings only. Under no circumstances will the offer be applied to existing bookings. There will be no extensions to the booking, travel or payment periods. The offer applies to the tour price only and cannot be used in conjunction with any other offer or discount. Prices, itineraries and inclusions are subject to change without notice. The trip is subject to availability and confirmation by Intrepid Travel at time of booking.

15% Off 18-29s Trips

Mention Promo Code: PT8081

15% Off 18-29s Trips

Promotion Details

Got your eye on the trip of a lifetime but need some time to get it together? Book an 18-29s trip at least 9 months in advance and get 10% off. Plus as always receive our AffordableTours.com 5% extra savings.

Must Book By Fri, Jan 31, 2020

View Promotion Terms & Conditions ›

10% discount applies to Intrepid 18 to 29's tours only for departures booked & deposited at least 9 months prior to travel. Excludes Tailor-made, Asia Passes, Short Break Adventures and tours operated by 3rd party suppliers. Discounts apply to new bookings only. The discount applies to the land tour price only and cannot be used in conjunction with any other offer. Discount does not apply to local payments, permits, additional travel arrangements, international and local airfares. A deposit of $100 per person per tour is required on booking with full payment required a minimum of 56 days prior to departure. All tours subject to availability. Prices are per person based on twin share accommodation, low season, tour only. Prices, itineraries and inclusions are subject to change without notice. Please note that unless the departure date is marked Departure Guaranteed (DG), there might be some changes to the tour including the departure date. This offer may be changed or withdrawn without notice at any time. Other restrictions may apply.

×

$3,560

Get Our Price
Get Quote

From

Wed,

Oct 27, 2021

To

Sun,

Nov 14, 2021
Deals

Promotions For This Departure

Current Promotions

Call or submit a quote for award-winning value and service!

$1 Deposit on Trips

Mention Promo Code: PT6767

$1 Deposit on Trips

Promotion Details

We get it - travel's a big decision. To make it a little easier, Intrepid has lowered their deposits to just $1. Put $1 down now to save a spot on your dream trip before it sells out, then pay the rest later. Plus as always receive our AffordableTours.com 5% extra savings. But hurry, you only have until January 30 to book with a $1 Deposit. Not all dates or itineraries will qualify, please contact your travel consultant for applicable vacations.

Must Book By Thu, Jan 30, 2020

View Promotion Terms & Conditions ›

The offer of $1 deposits to secure an Intrepid Travel small group adventure applies to bookings made January 13 at 12:00am EST - January 30, 2020 at 11:59pm EST and is valid on trips departing February 15 December 31, 2020. The $1 deposit offer is ONLY available to customers booking in the following currencies: USD and CAD. The $1 deposit can be paid towards any Intrepid Travel small group adventure with the following exclusions: Polar trips - includes all itineraries in the Arctic and Antarctic, Tailor-Made Experiences, Inca trail and Gorilla permit trips, Expedition style trips, Adventure Cruises operated by Variety, selected Patagonia trips and the Okavango Delta Fly-In Safari (UUAO). Excluded Gorilla Treks: Pre-purchased permits are required to secure the trek to see the Gorillas. Excluded trips are: YXOG, YXOCC, UXODC, YXOEC, YXOIC, YXOGC, YXOFC, UBODC, YGSU, YGSGC, YGAR, YGAG, YGAU, UBODC. Excluded Inca Trail trips - Pre-purchased permits are required to secure the trek. Excluded trips are: GGBL, GGBNC, GGBPC, GGBTC, GGBWC, GGBZC, GGCLC, GGCRC, GGHC-O, GGKIC, GGKY, GGOA, GGSA, GGSAC, GGSEC, GGSFC, GGSQ, GGSTC, GGSUC, GGTA, GGTBC, GGXT, GGXTC, GGYP, GGYM, GGYBC, GGYQC, GGYA, GGYC, GGYDC, GGYE, GGYEC, GGYCC. Excluded Select Patagonia trips - Internal flights are pre-purchased to secure the trip: Excluded trips are: GPTV, GPTU, GGCB, GGSJ. Full payment is required at least 56 days prior to travel and 90 days prior to travel for Adventure Cruise departures. If booking and traveling with less than 56 days to go until departure, full payment is needed at the time of booking. If the customer wishes to cancel and rebook or to change dates or tours outside the promotional period, they will be required to pay the full deposit towards the new trip. The offer can be applied to new bookings only. Under no circumstances will the offer be applied to existing bookings. There will be no extensions to the booking, travel or payment periods. The offer applies to the tour price only and cannot be used in conjunction with any other offer or discount. Prices, itineraries and inclusions are subject to change without notice. The trip is subject to availability and confirmation by Intrepid Travel at time of booking.

15% Off 18-29s Trips

Mention Promo Code: PT8081

15% Off 18-29s Trips

Promotion Details

Got your eye on the trip of a lifetime but need some time to get it together? Book an 18-29s trip at least 9 months in advance and get 10% off. Plus as always receive our AffordableTours.com 5% extra savings.

Must Book By Fri, Jan 31, 2020

View Promotion Terms & Conditions ›

10% discount applies to Intrepid 18 to 29's tours only for departures booked & deposited at least 9 months prior to travel. Excludes Tailor-made, Asia Passes, Short Break Adventures and tours operated by 3rd party suppliers. Discounts apply to new bookings only. The discount applies to the land tour price only and cannot be used in conjunction with any other offer. Discount does not apply to local payments, permits, additional travel arrangements, international and local airfares. A deposit of $100 per person per tour is required on booking with full payment required a minimum of 56 days prior to departure. All tours subject to availability. Prices are per person based on twin share accommodation, low season, tour only. Prices, itineraries and inclusions are subject to change without notice. Please note that unless the departure date is marked Departure Guaranteed (DG), there might be some changes to the tour including the departure date. This offer may be changed or withdrawn without notice at any time. Other restrictions may apply.

×

$3,560

Get Our Price
Get Quote

From

Wed,

Nov 03, 2021

To

Sun,

Nov 21, 2021
Deals

Promotions For This Departure

Current Promotions

Call or submit a quote for award-winning value and service!

$1 Deposit on Trips

Mention Promo Code: PT6767

$1 Deposit on Trips

Promotion Details

We get it - travel's a big decision. To make it a little easier, Intrepid has lowered their deposits to just $1. Put $1 down now to save a spot on your dream trip before it sells out, then pay the rest later. Plus as always receive our AffordableTours.com 5% extra savings. But hurry, you only have until January 30 to book with a $1 Deposit. Not all dates or itineraries will qualify, please contact your travel consultant for applicable vacations.

Must Book By Thu, Jan 30, 2020

View Promotion Terms & Conditions ›

The offer of $1 deposits to secure an Intrepid Travel small group adventure applies to bookings made January 13 at 12:00am EST - January 30, 2020 at 11:59pm EST and is valid on trips departing February 15 December 31, 2020. The $1 deposit offer is ONLY available to customers booking in the following currencies: USD and CAD. The $1 deposit can be paid towards any Intrepid Travel small group adventure with the following exclusions: Polar trips - includes all itineraries in the Arctic and Antarctic, Tailor-Made Experiences, Inca trail and Gorilla permit trips, Expedition style trips, Adventure Cruises operated by Variety, selected Patagonia trips and the Okavango Delta Fly-In Safari (UUAO). Excluded Gorilla Treks: Pre-purchased permits are required to secure the trek to see the Gorillas. Excluded trips are: YXOG, YXOCC, UXODC, YXOEC, YXOIC, YXOGC, YXOFC, UBODC, YGSU, YGSGC, YGAR, YGAG, YGAU, UBODC. Excluded Inca Trail trips - Pre-purchased permits are required to secure the trek. Excluded trips are: GGBL, GGBNC, GGBPC, GGBTC, GGBWC, GGBZC, GGCLC, GGCRC, GGHC-O, GGKIC, GGKY, GGOA, GGSA, GGSAC, GGSEC, GGSFC, GGSQ, GGSTC, GGSUC, GGTA, GGTBC, GGXT, GGXTC, GGYP, GGYM, GGYBC, GGYQC, GGYA, GGYC, GGYDC, GGYE, GGYEC, GGYCC. Excluded Select Patagonia trips - Internal flights are pre-purchased to secure the trip: Excluded trips are: GPTV, GPTU, GGCB, GGSJ. Full payment is required at least 56 days prior to travel and 90 days prior to travel for Adventure Cruise departures. If booking and traveling with less than 56 days to go until departure, full payment is needed at the time of booking. If the customer wishes to cancel and rebook or to change dates or tours outside the promotional period, they will be required to pay the full deposit towards the new trip. The offer can be applied to new bookings only. Under no circumstances will the offer be applied to existing bookings. There will be no extensions to the booking, travel or payment periods. The offer applies to the tour price only and cannot be used in conjunction with any other offer or discount. Prices, itineraries and inclusions are subject to change without notice. The trip is subject to availability and confirmation by Intrepid Travel at time of booking.

15% Off 18-29s Trips

Mention Promo Code: PT8081

15% Off 18-29s Trips

Promotion Details

Got your eye on the trip of a lifetime but need some time to get it together? Book an 18-29s trip at least 9 months in advance and get 10% off. Plus as always receive our AffordableTours.com 5% extra savings.

Must Book By Fri, Jan 31, 2020

View Promotion Terms & Conditions ›

10% discount applies to Intrepid 18 to 29's tours only for departures booked & deposited at least 9 months prior to travel. Excludes Tailor-made, Asia Passes, Short Break Adventures and tours operated by 3rd party suppliers. Discounts apply to new bookings only. The discount applies to the land tour price only and cannot be used in conjunction with any other offer. Discount does not apply to local payments, permits, additional travel arrangements, international and local airfares. A deposit of $100 per person per tour is required on booking with full payment required a minimum of 56 days prior to departure. All tours subject to availability. Prices are per person based on twin share accommodation, low season, tour only. Prices, itineraries and inclusions are subject to change without notice. Please note that unless the departure date is marked Departure Guaranteed (DG), there might be some changes to the tour including the departure date. This offer may be changed or withdrawn without notice at any time. Other restrictions may apply.

×

$3,560

Get Our Price
Get Quote

From

Wed,

Nov 17, 2021

To

Sun,

Dec 05, 2021
Deals

Promotions For This Departure

Current Promotions

Call or submit a quote for award-winning value and service!

$1 Deposit on Trips

Mention Promo Code: PT6767

$1 Deposit on Trips

Promotion Details

We get it - travel's a big decision. To make it a little easier, Intrepid has lowered their deposits to just $1. Put $1 down now to save a spot on your dream trip before it sells out, then pay the rest later. Plus as always receive our AffordableTours.com 5% extra savings. But hurry, you only have until January 30 to book with a $1 Deposit. Not all dates or itineraries will qualify, please contact your travel consultant for applicable vacations.

Must Book By Thu, Jan 30, 2020

View Promotion Terms & Conditions ›

The offer of $1 deposits to secure an Intrepid Travel small group adventure applies to bookings made January 13 at 12:00am EST - January 30, 2020 at 11:59pm EST and is valid on trips departing February 15 December 31, 2020. The $1 deposit offer is ONLY available to customers booking in the following currencies: USD and CAD. The $1 deposit can be paid towards any Intrepid Travel small group adventure with the following exclusions: Polar trips - includes all itineraries in the Arctic and Antarctic, Tailor-Made Experiences, Inca trail and Gorilla permit trips, Expedition style trips, Adventure Cruises operated by Variety, selected Patagonia trips and the Okavango Delta Fly-In Safari (UUAO). Excluded Gorilla Treks: Pre-purchased permits are required to secure the trek to see the Gorillas. Excluded trips are: YXOG, YXOCC, UXODC, YXOEC, YXOIC, YXOGC, YXOFC, UBODC, YGSU, YGSGC, YGAR, YGAG, YGAU, UBODC. Excluded Inca Trail trips - Pre-purchased permits are required to secure the trek. Excluded trips are: GGBL, GGBNC, GGBPC, GGBTC, GGBWC, GGBZC, GGCLC, GGCRC, GGHC-O, GGKIC, GGKY, GGOA, GGSA, GGSAC, GGSEC, GGSFC, GGSQ, GGSTC, GGSUC, GGTA, GGTBC, GGXT, GGXTC, GGYP, GGYM, GGYBC, GGYQC, GGYA, GGYC, GGYDC, GGYE, GGYEC, GGYCC. Excluded Select Patagonia trips - Internal flights are pre-purchased to secure the trip: Excluded trips are: GPTV, GPTU, GGCB, GGSJ. Full payment is required at least 56 days prior to travel and 90 days prior to travel for Adventure Cruise departures. If booking and traveling with less than 56 days to go until departure, full payment is needed at the time of booking. If the customer wishes to cancel and rebook or to change dates or tours outside the promotional period, they will be required to pay the full deposit towards the new trip. The offer can be applied to new bookings only. Under no circumstances will the offer be applied to existing bookings. There will be no extensions to the booking, travel or payment periods. The offer applies to the tour price only and cannot be used in conjunction with any other offer or discount. Prices, itineraries and inclusions are subject to change without notice. The trip is subject to availability and confirmation by Intrepid Travel at time of booking.

15% Off 18-29s Trips

Mention Promo Code: PT8081

15% Off 18-29s Trips

Promotion Details

Got your eye on the trip of a lifetime but need some time to get it together? Book an 18-29s trip at least 9 months in advance and get 10% off. Plus as always receive our AffordableTours.com 5% extra savings.

Must Book By Fri, Jan 31, 2020

View Promotion Terms & Conditions ›

10% discount applies to Intrepid 18 to 29's tours only for departures booked & deposited at least 9 months prior to travel. Excludes Tailor-made, Asia Passes, Short Break Adventures and tours operated by 3rd party suppliers. Discounts apply to new bookings only. The discount applies to the land tour price only and cannot be used in conjunction with any other offer. Discount does not apply to local payments, permits, additional travel arrangements, international and local airfares. A deposit of $100 per person per tour is required on booking with full payment required a minimum of 56 days prior to departure. All tours subject to availability. Prices are per person based on twin share accommodation, low season, tour only. Prices, itineraries and inclusions are subject to change without notice. Please note that unless the departure date is marked Departure Guaranteed (DG), there might be some changes to the tour including the departure date. This offer may be changed or withdrawn without notice at any time. Other restrictions may apply.

×

$3,560

Get Our Price
Get Quote
Call or submit a quote for award-winning value and service!
$1 Deposit on Trips
Mention Promo Code: PT6767

$1 Deposit on Trips
$1 Deposit on Trips
Promotion Details
We get it - travel's a big decision. To make it a little easier, Intrepid has lowered their deposits to just $1. Put $1 down now to save a spot on your dream trip before it sells out, then pay the rest later. Plus as always receive our AffordableTours.com 5% extra savings. But hurry, you only have until January 30 to book with a $1 Deposit. Not all dates or itineraries will qualify, please contact your travel consultant for applicable vacations.
Must Book By Thu, Jan 30, 2020
View Promotion Terms & Conditions ›
The offer of $1 deposits to secure an Intrepid Travel small group adventure applies to bookings made January 13 at 12:00am EST - January 30, 2020 at 11:59pm EST and is valid on trips departing February 15 December 31, 2020. The $1 deposit offer is ONLY available to customers booking in the following currencies: USD and CAD. The $1 deposit can be paid towards any Intrepid Travel small group adventure with the following exclusions: Polar trips - includes all itineraries in the Arctic and Antarctic, Tailor-Made Experiences, Inca trail and Gorilla permit trips, Expedition style trips, Adventure Cruises operated by Variety, selected Patagonia trips and the Okavango Delta Fly-In Safari (UUAO). Excluded Gorilla Treks: Pre-purchased permits are required to secure the trek to see the Gorillas. Excluded trips are: YXOG, YXOCC, UXODC, YXOEC, YXOIC, YXOGC, YXOFC, UBODC, YGSU, YGSGC, YGAR, YGAG, YGAU, UBODC. Excluded Inca Trail trips - Pre-purchased permits are required to secure the trek. Excluded trips are: GGBL, GGBNC, GGBPC, GGBTC, GGBWC, GGBZC, GGCLC, GGCRC, GGHC-O, GGKIC, GGKY, GGOA, GGSA, GGSAC, GGSEC, GGSFC, GGSQ, GGSTC, GGSUC, GGTA, GGTBC, GGXT, GGXTC, GGYP, GGYM, GGYBC, GGYQC, GGYA, GGYC, GGYDC, GGYE, GGYEC, GGYCC. Excluded Select Patagonia trips - Internal flights are pre-purchased to secure the trip: Excluded trips are: GPTV, GPTU, GGCB, GGSJ. Full payment is required at least 56 days prior to travel and 90 days prior to travel for Adventure Cruise departures. If booking and traveling with less than 56 days to go until departure, full payment is needed at the time of booking. If the customer wishes to cancel and rebook or to change dates or tours outside the promotional period, they will be required to pay the full deposit towards the new trip. The offer can be applied to new bookings only. Under no circumstances will the offer be applied to existing bookings. There will be no extensions to the booking, travel or payment periods. The offer applies to the tour price only and cannot be used in conjunction with any other offer or discount. Prices, itineraries and inclusions are subject to change without notice. The trip is subject to availability and confirmation by Intrepid Travel at time of booking.
15% Off 18-29s Trips
Mention Promo Code: PT8081
15% Off 18-29s Trips
15% Off 18-29s Trips
Promotion Details
Got your eye on the trip of a lifetime but need some time to get it together? Book an 18-29s trip at least 9 months in advance and get 10% off. Plus as always receive our AffordableTours.com 5% extra savings.
Must Book By Fri, Jan 31, 2020
View Promotion Terms & Conditions ›
10% discount applies to Intrepid 18 to 29's tours only for departures booked & deposited at least 9 months prior to travel. Excludes Tailor-made, Asia Passes, Short Break Adventures and tours operated by 3rd party suppliers. Discounts apply to new bookings only. The discount applies to the land tour price only and cannot be used in conjunction with any other offer. Discount does not apply to local payments, permits, additional travel arrangements, international and local airfares. A deposit of $100 per person per tour is required on booking with full payment required a minimum of 56 days prior to departure. All tours subject to availability. Prices are per person based on twin share accommodation, low season, tour only. Prices, itineraries and inclusions are subject to change without notice. Please note that unless the departure date is marked Departure Guaranteed (DG), there might be some changes to the tour including the departure date. This offer may be changed or withdrawn without notice at any time. Other restrictions may apply.
Tour Itinerary
The Middle East is living, breathing proof the old saying is true: you don't know until you go. Egypt, Jordan, Israel and the Palestinian Territories - visit the holy land trifecta and have experiences you'll never forget. This trip has all the icons plus tonnes of surprises perfect for the Intrepid traveller. The pyramids and original botched surgery queen (the Sphinx) in Egypt and doing your best astronaut impression in the Dead Sea are awesome, sure, but have you tried your leaders favourite falafel cart in Jerusalem?! Before booking on this trip we recommend that you read the 'Safety' section in the trip notes regarding special safety considerations for Egypt trips.
Day 1: Cairo
Welcome to Cairo! You will meet with your trip leader and the rest of your group at 6 pm this evening. If you arrive with time to spare before your tour begins, maybe go immerse yourself in the madness: grab a pair of authentic Roy Bunds sunnies from the bazaar, embrace the kitsch world of Dr Ragab's Pharaonic Village, or wash down the dust with a sahlab (sweet, hot custard drink with nuts).Be ready tonight to put your tastebuds into overload as you head out with your new travel buddies for some koshari where all the locals go.. downtown of course.  Koshari? think vegetarian Egyptian chilli, you may want a fresh lemon juice with that.
Day 2: Cairo/Pyramids/Sphinx
Today you'll take a trip to the Egyptian Museum to see the golden mask of none other than King Tutankhamun. Drive out to the edge of the desert and explore the Pyramids and the nearby Sphinx (nobody's quite sure how it lost its nose). A guy called Khufu was responsible for building the Great Pyramid. It's 4500 years old, 146 metres tall and made from 2.3 million blocks weighing around 2.5 tons each. And how did they honour him? With a 9 cm tall statue. Bummer. Later there are plenty of options, like visiting the Valley Temple of King Khafre (Chephren). Just remember these will cost you extra. In the evening, it's time for your sleeper train to Aswan (Sleeper Train to Aswan sounds a bit like the title of an adventure novel, doesn't it? Just you wait).
Day 3: Aswan
Hit the bazaar this morning on a tour with your leader. Be prepared for friendly shouts of 'welcome' and 'where are you from' coming from the vendors. Visit an oil and perfume merchant to learn about how aromatic botanicals have been used in Egypt throughout the ages. From mummification to smelling pretty for a date, you'll discover their myriad uses. Later, choose whether to join an optional tour to the Philae Temple Complex. A standout here is the Temple of Isis (the Goddess of health, marriage and wisdom) that was rescued from the rising waters of the Nile and relocated in the 1960s. In the afternoon, pop on a lifejacket and grab a paddle for the kayaking adventure of a lifetime as you navigate the Nile. For dinner, you've got the chance to head to a Nubian village and enjoy an included dinner with a local family.
Day 4: Aswan
This morning is yours to spend as you please in Aswan. If you can manage a (very) early start, the optional drive to Abu Simbel is well worth it. Cut out of a solid rock cliff, this temple's a real winner as far as sightseeing in Egypt goes (and that is obviously saying a lot). Renting a minivan with your fellow travellers is the cheapest option. Remember, it takes 3 hours to drive there and 3 hours to drive back, plus you'll want at least 2 hours to explore when you're there. Back in Aswan the evening is free to check out the town.
Day 5: Nile Felucca
Chill this morning before boarding your overnight felucca. A bit like a floating tent, a felucca is a traditional Egyptian vessel and the perfect way to explore the Nile. Later, take a stroll through a colourful Nubian village and discover what life is like for people living along the Nile.Depending on the group vibe, tonight might include a little beach party.
Day 6: Luxor
Disembark your fine felucca this morning. While your body might be crying out for a shower, there's one more temple to see before heading to the hotel. Check out the Temple of Edfu, where inscriptions give insight into life during the Hellenistic period when the temple was built. Continue to Luxor, where you're free to explore this open-air, museum-city on your own. Can we suggest Karnak as the first stop? Wandering through this ancient village is a cool way to get a sense of life here more than 3000 years ago (hint: religion was a big deal). Legend has it that is you walk around the granite scarab that is west of the Sacred Lake seven times, you'll meet your soulmate.
Day 7: Luxor / Valley of the Kings
This morning travel the short distance to discover the West Bank. Check out three burial tombs in Valley of the Kings, with the option to pay for an exploration of the formerly lost tomb of Tutankhamun. Continue to the Colossi of Memnon, where two huge statues of Pharaoh Amenhotep III will have you pondering whether posting selfies to Instagram twice a day is really the height of narcissism. If your fellow travellers are up for it, you can choose to finish your West Bank adventure with an optional visit to the tomb of Hatshepsut. She became pharaoh when she married her half-brother, which wasn't all that uncommon at the time.   If you've got any energy left, there will also be time to squeeze in a visit to Luxor Temple before your overnight train to Cairo.
Day 8: Cairo
Head back to the hotel on arrival to Cairo and jump on the Metro with your Leader , head south from Bab al-Futuh (one of three remaining gates from the Old City), walking past the old Islamic monuments that stand watch over the bazaars. Join in some good nature haggling at the Kahan-el Khalili bazaar, then head to El Fishawy. This ramshackle 240-year-old cafe is the perfect place for a cup of tea or a glass of cold water with lemon and mint. While there is nothing scheduled for tonight, we recommend heading into town as a group for one last bowl of koshari.
Day 9: Amman
Touch down in Jordan's main town, Amman. You've got the whole day free to explore the capital city (depending on when you get here of course) before you join up with your crew at a 6 pm welcome meeting tonight (make sure you've got all your important docs and deets on you). Until then, hit the streets. Make a beeline for Rainbow Street for a falafel and a sheesha. It's what the locals would want. Something more substantial? Maybe head to the Old Town's Roman Amphitheatre, have a cultured afternoon at the Jordan National Gallery of Fine Arts, snap some pics of the city from the hilltop Temple of Hercules, or sweat it out in a Turkish bath house. Afterwards, rendezvous with your new Intrepid crew for a team catch-up. It may or may not be at the local pub.
Day 10: Wadi Rum
This morning, take a tour with your leader around Amman – best to begin at the hilltop Citadel, then follow the edge of the walls down into town past the Roman Theatre, the Nymphaeum ruins and the Al Husseiny Mosque. Be sure to stop in at some nut shops or a souq for some snacks along the way. After lunch, drive 4 hours to Wadi Rum. Once arrived, you'll meet your Bedouin hosts, who'll show you around camp and offer you many rounds of 'Bedouin whisky' (mint tea), so settle in for a night of traditional hospitality. This evening you'll be dining on traditional Bedouin cuisine, sleeping in Bedouin-style tents and gazing up at some traditional Bedouin skies. Did we mention Bedouin?
Day 11: Wadi Rum
You won't want to miss this: Wadi Rum rarely looks as fine as she does early morning. Wake up early to take in a magical sunrise, and once you're breakfast-ed, it's time to head on safari. Jump in one of the jeeps and begin driving around the curious landscapes around, passing by Lawrence Spring – a rocky landscape contrasted by a freshwater spring, with panoramic views over the valley. You'll also stop at Lawrence House, supposedly the house where Lawrence of Arabia lived and stored his equipment. Continue on to one of the largest sand dunes in Wadi Rum and check out some of the famous rock bridges. The deserts around Wadi Rum have got a real otherworldly feel to them, and so you wouldn't be surprised that many Hollywood blockbusters have been shot in and around where you'll tour today. Later in the afternoon, return to your camp and enjoy a second night of Bedouin hospitality.
Day 12: Petra
Today, farewell your Bedouin mates and journey on to Petra (about a 2-hour drive). You'll have two full days exploring Petra and its surrounds, so be sure to take your time in seeing the spectacular archaeological site. Once you've arrived, take a guided tour of the site, where you'll learn about its thousands of years of history, and the many films that have used this as a backdrop – Indiana Jones, anyone? You'll get to follow in Indiana Jones's footsteps on a guided tour that'll take you through the site's narrow siq (a narrow crack in the mountain) to Petra's tombs, temples and rock-hewn amphitheatre. For those wanting to admire the 'rose-red city' from a different angle, there's also the option of continuing up a cliff-top path past the Monastery for elevated views over the site. After a long day of exploration, you'll probably be feeling quite weary, so the cave bar is good place to relieve your parched throat and put your feet up for while.
Day 13: Petra
You've got another day to explore the majestic Petra, and the best thing is you're free to do as you please. Perhaps walk the road to Al Khanzneh (The Treasury) – one of the most stunning temples of the whole site. Or, if you didn't make it yesterday, head up the stairs to El Dier (the Monastery). Other great options today are to hike to the royal tombs or visit the incredible Byzantine mosaics. Your leader will know all the good things to do, so ask them for help with arranging these.
Day 14: Madaba
This morning after breakfast, head away from Petra and drive down the King's Highway towards Madaba. You'll stop to check out the renowned Dead Sea and have a swim in these salty waters. If you're feeling a bit sore and weary after your Petra expedition, do not fear, as the Dead Sea's mud has known healing properties and will be sure to bring back your youthful good looks. Afterwards, swing past Mt Nebo and view the Promised Land, just like Moses did. Arrive in Madaba – the city of mosaics – and take a leader-led walking tour to get your bearings of the city. Included this afternoon is a visit to St Georges Church where you'll see the intricate mosaic map, containing the oldest surviving cartographic depiction of the Holy Land and Jerusalem. Later on, perhaps head out tonight with the gang for dinner – there are some awesome places to eat in this city; your leader knows where to go.
Day 15: Jerusalem
This morning your private transfer will collect you for the 1.5 hour journey to the Allenby Bridge Border Crossing. Here you will make the crossing into Israel. Please be aware that you will cross the border unaccompanied. There will be a transfer driver waiting to collect you for the 1 hour journey to Jerusalem. Shalom! Welcome to Jerusalem, Israel. On arrival to your hostel there will be a welcome note waiting for you. Meet your leader at the hostel at 4.30 pm .After your meeting finishes head out on an orientation walk up to the very cool Machane Yehuda Market. Here you can sample tasty local eats using your bite card at any of the vendors. Your leader will leave you here so you can kick-on after dark. We recommend grabbing a beer in one of the many laneway bars and watch the market come to life in the evening, bar hop, or go for a wander to check out the amazing graffiti popping up on shop shutters.
Day 16: Jerusalem
This morning drive to Jaffa Gate where you will start a walking tour of the Old City from above and below! Start with the Ramparts Walk from Jaffa Gate all the way to Herod's Gate. This will take about 45 minutes. Go down at Herod's Gate and walk along the Via Dolorosa (Stations of the Cross), stopping at the Austrian Hospice for a short break and go up to the rooftop for a view of the Old City, before continuing to the Church of the Holy Sepulchre. Walk to the Wailing (Western) Wall stopping at the 'Cardo' in the recently restored Jewish Quarter. The rest of the afternoon is free for you to do as you please.
Day 17: Jerusalem
Rise and shine nice and early (approximately 5 am) to drive out to the spectacular cliff-top fortress of Masada, near the Dead Sea. Kick off the day with an early morning hike up the Masada Snake Path which winds its way up approximately 400 meters from the lowest point on earth (The Dead Sea) to the Peak. This UNESCO site is super important to the Jewish people, a symbol of their exile from the Holy Land and of bravery and self-sacrifice. The story goes that here a Jewish sect called the zealots held out against the Roman army in AD66. Rather than surrender, they either fought to the death or committed suicide, every last man, woman and child. Catch the Cable Car back down then drive to the Dead Sea for a float in the salty waters. Apparently, Cleopatra used products from the area as part of her beauty regime, which also allegedly included animal milk and almond extract! After soaking in the salty waters, transfer back to your hostel in Jerusalem for a free evening.
Day 18: Tel Aviv
This morning, check out of your hostel and head to the Mount of Olives for a panoramic view of the Old City. From there, drive to Bethlehem – no doubt you're familiar with it from all the Christmas carols and nativity plays. Drop by the Church of the Nativity, built on where it is said Jesus was born, and also head to the Shepherd's Fields, where the angels appeared to bring the good news. You'll also have time to explore the graffiti walls that have been added across the years, including by Banksy. Learn the personal stories behind some of the more prominent pieces. Afterwards, continue on to Tel Aviv via the ancient port city of Jaffa, the basis of modern Tel Aviv. Once checked-in to your hostel, join a sunset bike ride (approximately 2 hours) to get acquainted with this vibrant seaside city. Tonight, why not get the gang together and hit the town this evening – Tel Aviv is known for its happening nightlife scene.
Day 19: Tel Aviv
There aren't any activities planned for today, so you're free to leave the hostel at any time. That doesn't mean your Middle Eastern adventure has to come to an end! If you're looking at spending more time in Tel Aviv, we don't blame you. We'll be happy to organise additional accommodation (subject to availability).
Cairo - Pyramids and Sphinx
Aswan - Nile River Kayaking
Aswan - Orientation walk & bazaar visit
Nile -Felucca Sailing
Nile - Dinner and Music Felucca
Luxor - Valley of the Kings (3 tombs)
Cairo - Khan Al-Khalili Bazaar
Amman -Guided Walking Tour
Wadi Rum - 4WD jeep safari and desert camp
Wadi Rum - Guided trek
Petra - Guided tour of Petra
Madaba - St Georges Church
Jerusalem - Machane Yehuda Market & Bite Card
Jerusalem - Walk on the Ramparts of the Old City
Jerusalem - Western Wall (Wailing Wall)
Jerusalem - Church of the Holy Sepulchre
Dead Sea - Dead Sea visit
Masada - Entrance & Cable Car one-way
Masada - Snake Path Hike
Jaffa - Town Visit
Jerusalem - Mount of Olives
Bethlehem - Grafitti Walking Tour
Bethlehem - Church of the Nativity & Shepherds' Field
Meals
16 Breakfast(s) Included
2 Lunch(es) Included
7 Dinner(s) Included

Style: Basix

Hotel (9 nights), Hostel (4 nights) Desert camp (2 nights), Felucca (1 night), Overnight sleeper train (2 nights)
Question: How many suitcases can I take with me on my trip?
Each person is allowed one "check-in," and one "carry-on." Remember to take all valuables with you as "carry-on", because electronic equipment, cameras, laptops, jewelry, business documents and money are not covered by the airlines' liability, so always carry them aboard with you.
Question: Is Airfare Included in the Price?
Airfare from your point of origin to and from the trip is not included in the land price.
Similar Tours Other Travelers Liked
Ratings based off 115 reviews about Intrepid Tours - currently showing 6 reviews with comments only
AffordableTours.com® does not itself offer, service or administer the Travel Packages, and the ultimate terms and conditions of any Travel Package made available via the Site Offerings (including the prices quoted in connection with same) will be determined by the applicable Third-Party Travel Service Provider. AffordableTours.com® does not represent or warrant that the Price Quotes are accurate, up-to-date or free of error, or that same will be honored by the applicable Third-Party Travel Service Providers. All Price Quotes, Travel Package availability, Travel Package details/itinerary and other Content are subject to change without notice. All travel details published by and through the Site Offerings should be confirmed directly with the applicable Third-Party Travel Service Provider prior to making any travel plans. Reliance on any information made available to you by and through the Site Offerings is solely at your own risk.
There are many friendly consultants at AffordableTours.com that are ready to answer any of your questions or assist you with your reservation.

Please note: For pricing information, please submit a quote request or call to speak with a qualified travel consultant. We will not be able to send you a price quotation from this Q&A section.