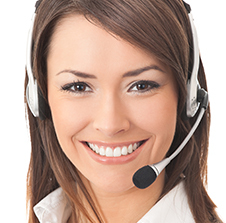 Speak With A Tour Specialist
Dates & Prices
*Departure Dates in bold denote Guaranteed Departures
Start Date
End Date
Offers
Brochure
Land Price
Our Price
Quote

From

Wed,

Oct 02, 2019

To

Thu,

Oct 10, 2019
Deals

Promotions For This Departure

Current Promotions

Call or submit a quote for award-winning value and service!

15% Off 18-29s Trips

Mention Promo Code: PT8081

15% Off 18-29s Trips

Promotion Details

Got your eye on the trip of a lifetime but need some time to get it together? Book an 18-29s trip at least 12 months in advance and get 10% off. Plus as always receive our AffordableTours.com 5% extra savings.

Must Book By Mon, Sep 30, 2019

View Promotion Terms & Conditions ›

10% discount applies to Intrepid 18 to 29's tours only for departures booked & deposited at least 12 months prior to travel. Excludes Tailor-made, Asia Passes, Short Break Adventures and tours operated by 3rd party suppliers. Discounts apply to new bookings only. The discount applies to the land tour price only and cannot be used in conjunction with any other offer. Discount does not apply to local payments, permits, additional travel arrangements, international and local airfares. A deposit of $100 per person per tour is required on booking with full payment required a minimum of 56 days prior to departure. All tours subject to availability. Prices are per person based on twin share accommodation, low season, tour only. Prices, itineraries and inclusions are subject to change without notice. Please note that unless the departure date is marked Departure Guaranteed (DG), there might be some changes to the tour including the departure date. This offer may be changed or withdrawn without notice at any time. Other restrictions may apply.

×

$950

Get Our Price
Get Quote

From

Wed,

Oct 09, 2019

To

Thu,

Oct 17, 2019
Deals

Promotions For This Departure

Current Promotions

Call or submit a quote for award-winning value and service!

15% Off 18-29s Trips

Mention Promo Code: PT8081

15% Off 18-29s Trips

Promotion Details

Got your eye on the trip of a lifetime but need some time to get it together? Book an 18-29s trip at least 12 months in advance and get 10% off. Plus as always receive our AffordableTours.com 5% extra savings.

Must Book By Mon, Sep 30, 2019

View Promotion Terms & Conditions ›

10% discount applies to Intrepid 18 to 29's tours only for departures booked & deposited at least 12 months prior to travel. Excludes Tailor-made, Asia Passes, Short Break Adventures and tours operated by 3rd party suppliers. Discounts apply to new bookings only. The discount applies to the land tour price only and cannot be used in conjunction with any other offer. Discount does not apply to local payments, permits, additional travel arrangements, international and local airfares. A deposit of $100 per person per tour is required on booking with full payment required a minimum of 56 days prior to departure. All tours subject to availability. Prices are per person based on twin share accommodation, low season, tour only. Prices, itineraries and inclusions are subject to change without notice. Please note that unless the departure date is marked Departure Guaranteed (DG), there might be some changes to the tour including the departure date. This offer may be changed or withdrawn without notice at any time. Other restrictions may apply.

×

$910

Get Our Price
Get Quote

From

Wed,

Oct 23, 2019

To

Thu,

Oct 31, 2019
Deals

Promotions For This Departure

Current Promotions

Call or submit a quote for award-winning value and service!

15% Off 18-29s Trips

Mention Promo Code: PT8081

15% Off 18-29s Trips

Promotion Details

Got your eye on the trip of a lifetime but need some time to get it together? Book an 18-29s trip at least 12 months in advance and get 10% off. Plus as always receive our AffordableTours.com 5% extra savings.

Must Book By Mon, Sep 30, 2019

View Promotion Terms & Conditions ›

10% discount applies to Intrepid 18 to 29's tours only for departures booked & deposited at least 12 months prior to travel. Excludes Tailor-made, Asia Passes, Short Break Adventures and tours operated by 3rd party suppliers. Discounts apply to new bookings only. The discount applies to the land tour price only and cannot be used in conjunction with any other offer. Discount does not apply to local payments, permits, additional travel arrangements, international and local airfares. A deposit of $100 per person per tour is required on booking with full payment required a minimum of 56 days prior to departure. All tours subject to availability. Prices are per person based on twin share accommodation, low season, tour only. Prices, itineraries and inclusions are subject to change without notice. Please note that unless the departure date is marked Departure Guaranteed (DG), there might be some changes to the tour including the departure date. This offer may be changed or withdrawn without notice at any time. Other restrictions may apply.

×

$975

Get Our Price
Get Quote

From

Wed,

Oct 30, 2019

To

Thu,

Nov 07, 2019
Deals

Promotions For This Departure

Current Promotions

Call or submit a quote for award-winning value and service!

15% Off 18-29s Trips

Mention Promo Code: PT8081

15% Off 18-29s Trips

Promotion Details

Got your eye on the trip of a lifetime but need some time to get it together? Book an 18-29s trip at least 12 months in advance and get 10% off. Plus as always receive our AffordableTours.com 5% extra savings.

Must Book By Mon, Sep 30, 2019

View Promotion Terms & Conditions ›

10% discount applies to Intrepid 18 to 29's tours only for departures booked & deposited at least 12 months prior to travel. Excludes Tailor-made, Asia Passes, Short Break Adventures and tours operated by 3rd party suppliers. Discounts apply to new bookings only. The discount applies to the land tour price only and cannot be used in conjunction with any other offer. Discount does not apply to local payments, permits, additional travel arrangements, international and local airfares. A deposit of $100 per person per tour is required on booking with full payment required a minimum of 56 days prior to departure. All tours subject to availability. Prices are per person based on twin share accommodation, low season, tour only. Prices, itineraries and inclusions are subject to change without notice. Please note that unless the departure date is marked Departure Guaranteed (DG), there might be some changes to the tour including the departure date. This offer may be changed or withdrawn without notice at any time. Other restrictions may apply.

×

$671

Get Our Price
Get Quote

From

Wed,

Nov 06, 2019

To

Thu,

Nov 14, 2019
Deals

Promotions For This Departure

Current Promotions

Call or submit a quote for award-winning value and service!

15% Off 18-29s Trips

Mention Promo Code: PT8081

15% Off 18-29s Trips

Promotion Details

Got your eye on the trip of a lifetime but need some time to get it together? Book an 18-29s trip at least 12 months in advance and get 10% off. Plus as always receive our AffordableTours.com 5% extra savings.

Must Book By Mon, Sep 30, 2019

View Promotion Terms & Conditions ›

10% discount applies to Intrepid 18 to 29's tours only for departures booked & deposited at least 12 months prior to travel. Excludes Tailor-made, Asia Passes, Short Break Adventures and tours operated by 3rd party suppliers. Discounts apply to new bookings only. The discount applies to the land tour price only and cannot be used in conjunction with any other offer. Discount does not apply to local payments, permits, additional travel arrangements, international and local airfares. A deposit of $100 per person per tour is required on booking with full payment required a minimum of 56 days prior to departure. All tours subject to availability. Prices are per person based on twin share accommodation, low season, tour only. Prices, itineraries and inclusions are subject to change without notice. Please note that unless the departure date is marked Departure Guaranteed (DG), there might be some changes to the tour including the departure date. This offer may be changed or withdrawn without notice at any time. Other restrictions may apply.

×

$975

Get Our Price
Get Quote

From

Wed,

Nov 13, 2019

To

Thu,

Nov 21, 2019
Deals

Promotions For This Departure

Current Promotions

Call or submit a quote for award-winning value and service!

15% Off 18-29s Trips

Mention Promo Code: PT8081

15% Off 18-29s Trips

Promotion Details

Got your eye on the trip of a lifetime but need some time to get it together? Book an 18-29s trip at least 12 months in advance and get 10% off. Plus as always receive our AffordableTours.com 5% extra savings.

Must Book By Mon, Sep 30, 2019

View Promotion Terms & Conditions ›

10% discount applies to Intrepid 18 to 29's tours only for departures booked & deposited at least 12 months prior to travel. Excludes Tailor-made, Asia Passes, Short Break Adventures and tours operated by 3rd party suppliers. Discounts apply to new bookings only. The discount applies to the land tour price only and cannot be used in conjunction with any other offer. Discount does not apply to local payments, permits, additional travel arrangements, international and local airfares. A deposit of $100 per person per tour is required on booking with full payment required a minimum of 56 days prior to departure. All tours subject to availability. Prices are per person based on twin share accommodation, low season, tour only. Prices, itineraries and inclusions are subject to change without notice. Please note that unless the departure date is marked Departure Guaranteed (DG), there might be some changes to the tour including the departure date. This offer may be changed or withdrawn without notice at any time. Other restrictions may apply.

×

$905

Get Our Price
Get Quote

From

Wed,

Nov 20, 2019

To

Thu,

Nov 28, 2019
Deals

Promotions For This Departure

Current Promotions

Call or submit a quote for award-winning value and service!

15% Off 18-29s Trips

Mention Promo Code: PT8081

15% Off 18-29s Trips

Promotion Details

Got your eye on the trip of a lifetime but need some time to get it together? Book an 18-29s trip at least 12 months in advance and get 10% off. Plus as always receive our AffordableTours.com 5% extra savings.

Must Book By Mon, Sep 30, 2019

View Promotion Terms & Conditions ›

10% discount applies to Intrepid 18 to 29's tours only for departures booked & deposited at least 12 months prior to travel. Excludes Tailor-made, Asia Passes, Short Break Adventures and tours operated by 3rd party suppliers. Discounts apply to new bookings only. The discount applies to the land tour price only and cannot be used in conjunction with any other offer. Discount does not apply to local payments, permits, additional travel arrangements, international and local airfares. A deposit of $100 per person per tour is required on booking with full payment required a minimum of 56 days prior to departure. All tours subject to availability. Prices are per person based on twin share accommodation, low season, tour only. Prices, itineraries and inclusions are subject to change without notice. Please note that unless the departure date is marked Departure Guaranteed (DG), there might be some changes to the tour including the departure date. This offer may be changed or withdrawn without notice at any time. Other restrictions may apply.

×

$895

Get Our Price
Get Quote

From

Wed,

Dec 04, 2019

To

Thu,

Dec 12, 2019
Deals

Promotions For This Departure

Current Promotions

Call or submit a quote for award-winning value and service!

15% Off 18-29s Trips

Mention Promo Code: PT8081

15% Off 18-29s Trips

Promotion Details

Got your eye on the trip of a lifetime but need some time to get it together? Book an 18-29s trip at least 12 months in advance and get 10% off. Plus as always receive our AffordableTours.com 5% extra savings.

Must Book By Mon, Sep 30, 2019

View Promotion Terms & Conditions ›

10% discount applies to Intrepid 18 to 29's tours only for departures booked & deposited at least 12 months prior to travel. Excludes Tailor-made, Asia Passes, Short Break Adventures and tours operated by 3rd party suppliers. Discounts apply to new bookings only. The discount applies to the land tour price only and cannot be used in conjunction with any other offer. Discount does not apply to local payments, permits, additional travel arrangements, international and local airfares. A deposit of $100 per person per tour is required on booking with full payment required a minimum of 56 days prior to departure. All tours subject to availability. Prices are per person based on twin share accommodation, low season, tour only. Prices, itineraries and inclusions are subject to change without notice. Please note that unless the departure date is marked Departure Guaranteed (DG), there might be some changes to the tour including the departure date. This offer may be changed or withdrawn without notice at any time. Other restrictions may apply.

×

$965

Get Our Price
Get Quote

From

Wed,

Dec 18, 2019

To

Thu,

Dec 26, 2019
Deals

Promotions For This Departure

Current Promotions

Call or submit a quote for award-winning value and service!

15% Off 18-29s Trips

Mention Promo Code: PT8081

15% Off 18-29s Trips

Promotion Details

Got your eye on the trip of a lifetime but need some time to get it together? Book an 18-29s trip at least 12 months in advance and get 10% off. Plus as always receive our AffordableTours.com 5% extra savings.

Must Book By Mon, Sep 30, 2019

View Promotion Terms & Conditions ›

10% discount applies to Intrepid 18 to 29's tours only for departures booked & deposited at least 12 months prior to travel. Excludes Tailor-made, Asia Passes, Short Break Adventures and tours operated by 3rd party suppliers. Discounts apply to new bookings only. The discount applies to the land tour price only and cannot be used in conjunction with any other offer. Discount does not apply to local payments, permits, additional travel arrangements, international and local airfares. A deposit of $100 per person per tour is required on booking with full payment required a minimum of 56 days prior to departure. All tours subject to availability. Prices are per person based on twin share accommodation, low season, tour only. Prices, itineraries and inclusions are subject to change without notice. Please note that unless the departure date is marked Departure Guaranteed (DG), there might be some changes to the tour including the departure date. This offer may be changed or withdrawn without notice at any time. Other restrictions may apply.

×

$895

Get Our Price
Get Quote

From

Wed,

Jan 01, 2020

To

Thu,

Jan 09, 2020
Deals

Promotions For This Departure

Current Promotions

Call or submit a quote for award-winning value and service!

15% Off 18-29s Trips

Mention Promo Code: PT8081

15% Off 18-29s Trips

Promotion Details

Got your eye on the trip of a lifetime but need some time to get it together? Book an 18-29s trip at least 12 months in advance and get 10% off. Plus as always receive our AffordableTours.com 5% extra savings.

Must Book By Mon, Sep 30, 2019

View Promotion Terms & Conditions ›

10% discount applies to Intrepid 18 to 29's tours only for departures booked & deposited at least 12 months prior to travel. Excludes Tailor-made, Asia Passes, Short Break Adventures and tours operated by 3rd party suppliers. Discounts apply to new bookings only. The discount applies to the land tour price only and cannot be used in conjunction with any other offer. Discount does not apply to local payments, permits, additional travel arrangements, international and local airfares. A deposit of $100 per person per tour is required on booking with full payment required a minimum of 56 days prior to departure. All tours subject to availability. Prices are per person based on twin share accommodation, low season, tour only. Prices, itineraries and inclusions are subject to change without notice. Please note that unless the departure date is marked Departure Guaranteed (DG), there might be some changes to the tour including the departure date. This offer may be changed or withdrawn without notice at any time. Other restrictions may apply.

×

$1,005

Get Our Price
Get Quote

From

Wed,

Jan 08, 2020

To

Thu,

Jan 16, 2020
Deals

Promotions For This Departure

Current Promotions

Call or submit a quote for award-winning value and service!

15% Off 18-29s Trips

Mention Promo Code: PT8081

15% Off 18-29s Trips

Promotion Details

Got your eye on the trip of a lifetime but need some time to get it together? Book an 18-29s trip at least 12 months in advance and get 10% off. Plus as always receive our AffordableTours.com 5% extra savings.

Must Book By Mon, Sep 30, 2019

View Promotion Terms & Conditions ›

10% discount applies to Intrepid 18 to 29's tours only for departures booked & deposited at least 12 months prior to travel. Excludes Tailor-made, Asia Passes, Short Break Adventures and tours operated by 3rd party suppliers. Discounts apply to new bookings only. The discount applies to the land tour price only and cannot be used in conjunction with any other offer. Discount does not apply to local payments, permits, additional travel arrangements, international and local airfares. A deposit of $100 per person per tour is required on booking with full payment required a minimum of 56 days prior to departure. All tours subject to availability. Prices are per person based on twin share accommodation, low season, tour only. Prices, itineraries and inclusions are subject to change without notice. Please note that unless the departure date is marked Departure Guaranteed (DG), there might be some changes to the tour including the departure date. This offer may be changed or withdrawn without notice at any time. Other restrictions may apply.

×

$1,005

Get Our Price
Get Quote

From

Wed,

Jan 15, 2020

To

Thu,

Jan 23, 2020
Deals

Promotions For This Departure

Current Promotions

Call or submit a quote for award-winning value and service!

15% Off 18-29s Trips

Mention Promo Code: PT8081

15% Off 18-29s Trips

Promotion Details

Got your eye on the trip of a lifetime but need some time to get it together? Book an 18-29s trip at least 12 months in advance and get 10% off. Plus as always receive our AffordableTours.com 5% extra savings.

Must Book By Mon, Sep 30, 2019

View Promotion Terms & Conditions ›

10% discount applies to Intrepid 18 to 29's tours only for departures booked & deposited at least 12 months prior to travel. Excludes Tailor-made, Asia Passes, Short Break Adventures and tours operated by 3rd party suppliers. Discounts apply to new bookings only. The discount applies to the land tour price only and cannot be used in conjunction with any other offer. Discount does not apply to local payments, permits, additional travel arrangements, international and local airfares. A deposit of $100 per person per tour is required on booking with full payment required a minimum of 56 days prior to departure. All tours subject to availability. Prices are per person based on twin share accommodation, low season, tour only. Prices, itineraries and inclusions are subject to change without notice. Please note that unless the departure date is marked Departure Guaranteed (DG), there might be some changes to the tour including the departure date. This offer may be changed or withdrawn without notice at any time. Other restrictions may apply.

×

$1,055

Get Our Price
Get Quote

From

Wed,

Jan 29, 2020

To

Thu,

Feb 06, 2020
Deals

Promotions For This Departure

Current Promotions

Call or submit a quote for award-winning value and service!

15% Off 18-29s Trips

Mention Promo Code: PT8081

15% Off 18-29s Trips

Promotion Details

Got your eye on the trip of a lifetime but need some time to get it together? Book an 18-29s trip at least 12 months in advance and get 10% off. Plus as always receive our AffordableTours.com 5% extra savings.

Must Book By Mon, Sep 30, 2019

View Promotion Terms & Conditions ›

10% discount applies to Intrepid 18 to 29's tours only for departures booked & deposited at least 12 months prior to travel. Excludes Tailor-made, Asia Passes, Short Break Adventures and tours operated by 3rd party suppliers. Discounts apply to new bookings only. The discount applies to the land tour price only and cannot be used in conjunction with any other offer. Discount does not apply to local payments, permits, additional travel arrangements, international and local airfares. A deposit of $100 per person per tour is required on booking with full payment required a minimum of 56 days prior to departure. All tours subject to availability. Prices are per person based on twin share accommodation, low season, tour only. Prices, itineraries and inclusions are subject to change without notice. Please note that unless the departure date is marked Departure Guaranteed (DG), there might be some changes to the tour including the departure date. This offer may be changed or withdrawn without notice at any time. Other restrictions may apply.

×

$1,005

Get Our Price
Get Quote

From

Wed,

Feb 12, 2020

To

Thu,

Feb 20, 2020
Deals

Promotions For This Departure

Current Promotions

Call or submit a quote for award-winning value and service!

15% Off 18-29s Trips

Mention Promo Code: PT8081

15% Off 18-29s Trips

Promotion Details

Got your eye on the trip of a lifetime but need some time to get it together? Book an 18-29s trip at least 12 months in advance and get 10% off. Plus as always receive our AffordableTours.com 5% extra savings.

Must Book By Mon, Sep 30, 2019

View Promotion Terms & Conditions ›

10% discount applies to Intrepid 18 to 29's tours only for departures booked & deposited at least 12 months prior to travel. Excludes Tailor-made, Asia Passes, Short Break Adventures and tours operated by 3rd party suppliers. Discounts apply to new bookings only. The discount applies to the land tour price only and cannot be used in conjunction with any other offer. Discount does not apply to local payments, permits, additional travel arrangements, international and local airfares. A deposit of $100 per person per tour is required on booking with full payment required a minimum of 56 days prior to departure. All tours subject to availability. Prices are per person based on twin share accommodation, low season, tour only. Prices, itineraries and inclusions are subject to change without notice. Please note that unless the departure date is marked Departure Guaranteed (DG), there might be some changes to the tour including the departure date. This offer may be changed or withdrawn without notice at any time. Other restrictions may apply.

×

$1,005

Get Our Price
Get Quote

From

Wed,

Feb 19, 2020

To

Thu,

Feb 27, 2020
Deals

Promotions For This Departure

Current Promotions

Call or submit a quote for award-winning value and service!

15% Off 18-29s Trips

Mention Promo Code: PT8081

15% Off 18-29s Trips

Promotion Details

Got your eye on the trip of a lifetime but need some time to get it together? Book an 18-29s trip at least 12 months in advance and get 10% off. Plus as always receive our AffordableTours.com 5% extra savings.

Must Book By Mon, Sep 30, 2019

View Promotion Terms & Conditions ›

10% discount applies to Intrepid 18 to 29's tours only for departures booked & deposited at least 12 months prior to travel. Excludes Tailor-made, Asia Passes, Short Break Adventures and tours operated by 3rd party suppliers. Discounts apply to new bookings only. The discount applies to the land tour price only and cannot be used in conjunction with any other offer. Discount does not apply to local payments, permits, additional travel arrangements, international and local airfares. A deposit of $100 per person per tour is required on booking with full payment required a minimum of 56 days prior to departure. All tours subject to availability. Prices are per person based on twin share accommodation, low season, tour only. Prices, itineraries and inclusions are subject to change without notice. Please note that unless the departure date is marked Departure Guaranteed (DG), there might be some changes to the tour including the departure date. This offer may be changed or withdrawn without notice at any time. Other restrictions may apply.

×

$1,005

Get Our Price
Get Quote

From

Wed,

Feb 26, 2020

To

Thu,

Mar 05, 2020
Deals

Promotions For This Departure

Current Promotions

Call or submit a quote for award-winning value and service!

15% Off 18-29s Trips

Mention Promo Code: PT8081

15% Off 18-29s Trips

Promotion Details

Got your eye on the trip of a lifetime but need some time to get it together? Book an 18-29s trip at least 12 months in advance and get 10% off. Plus as always receive our AffordableTours.com 5% extra savings.

Must Book By Mon, Sep 30, 2019

View Promotion Terms & Conditions ›

10% discount applies to Intrepid 18 to 29's tours only for departures booked & deposited at least 12 months prior to travel. Excludes Tailor-made, Asia Passes, Short Break Adventures and tours operated by 3rd party suppliers. Discounts apply to new bookings only. The discount applies to the land tour price only and cannot be used in conjunction with any other offer. Discount does not apply to local payments, permits, additional travel arrangements, international and local airfares. A deposit of $100 per person per tour is required on booking with full payment required a minimum of 56 days prior to departure. All tours subject to availability. Prices are per person based on twin share accommodation, low season, tour only. Prices, itineraries and inclusions are subject to change without notice. Please note that unless the departure date is marked Departure Guaranteed (DG), there might be some changes to the tour including the departure date. This offer may be changed or withdrawn without notice at any time. Other restrictions may apply.

×

$1,005

Get Our Price
Get Quote

From

Wed,

Mar 04, 2020

To

Thu,

Mar 12, 2020
Deals

Promotions For This Departure

Current Promotions

Call or submit a quote for award-winning value and service!

15% Off 18-29s Trips

Mention Promo Code: PT8081

15% Off 18-29s Trips

Promotion Details

Got your eye on the trip of a lifetime but need some time to get it together? Book an 18-29s trip at least 12 months in advance and get 10% off. Plus as always receive our AffordableTours.com 5% extra savings.

Must Book By Mon, Sep 30, 2019

View Promotion Terms & Conditions ›

10% discount applies to Intrepid 18 to 29's tours only for departures booked & deposited at least 12 months prior to travel. Excludes Tailor-made, Asia Passes, Short Break Adventures and tours operated by 3rd party suppliers. Discounts apply to new bookings only. The discount applies to the land tour price only and cannot be used in conjunction with any other offer. Discount does not apply to local payments, permits, additional travel arrangements, international and local airfares. A deposit of $100 per person per tour is required on booking with full payment required a minimum of 56 days prior to departure. All tours subject to availability. Prices are per person based on twin share accommodation, low season, tour only. Prices, itineraries and inclusions are subject to change without notice. Please note that unless the departure date is marked Departure Guaranteed (DG), there might be some changes to the tour including the departure date. This offer may be changed or withdrawn without notice at any time. Other restrictions may apply.

×

$965

Get Our Price
Get Quote

From

Wed,

Mar 11, 2020

To

Thu,

Mar 19, 2020
Deals

Promotions For This Departure

Current Promotions

Call or submit a quote for award-winning value and service!

15% Off 18-29s Trips

Mention Promo Code: PT8081

15% Off 18-29s Trips

Promotion Details

Got your eye on the trip of a lifetime but need some time to get it together? Book an 18-29s trip at least 12 months in advance and get 10% off. Plus as always receive our AffordableTours.com 5% extra savings.

Must Book By Mon, Sep 30, 2019

View Promotion Terms & Conditions ›

10% discount applies to Intrepid 18 to 29's tours only for departures booked & deposited at least 12 months prior to travel. Excludes Tailor-made, Asia Passes, Short Break Adventures and tours operated by 3rd party suppliers. Discounts apply to new bookings only. The discount applies to the land tour price only and cannot be used in conjunction with any other offer. Discount does not apply to local payments, permits, additional travel arrangements, international and local airfares. A deposit of $100 per person per tour is required on booking with full payment required a minimum of 56 days prior to departure. All tours subject to availability. Prices are per person based on twin share accommodation, low season, tour only. Prices, itineraries and inclusions are subject to change without notice. Please note that unless the departure date is marked Departure Guaranteed (DG), there might be some changes to the tour including the departure date. This offer may be changed or withdrawn without notice at any time. Other restrictions may apply.

×

$1,020

Get Our Price
Get Quote

From

Wed,

Mar 18, 2020

To

Thu,

Mar 26, 2020
Deals

Promotions For This Departure

Current Promotions

Call or submit a quote for award-winning value and service!

15% Off 18-29s Trips

Mention Promo Code: PT8081

15% Off 18-29s Trips

Promotion Details

Got your eye on the trip of a lifetime but need some time to get it together? Book an 18-29s trip at least 12 months in advance and get 10% off. Plus as always receive our AffordableTours.com 5% extra savings.

Must Book By Mon, Sep 30, 2019

View Promotion Terms & Conditions ›

10% discount applies to Intrepid 18 to 29's tours only for departures booked & deposited at least 12 months prior to travel. Excludes Tailor-made, Asia Passes, Short Break Adventures and tours operated by 3rd party suppliers. Discounts apply to new bookings only. The discount applies to the land tour price only and cannot be used in conjunction with any other offer. Discount does not apply to local payments, permits, additional travel arrangements, international and local airfares. A deposit of $100 per person per tour is required on booking with full payment required a minimum of 56 days prior to departure. All tours subject to availability. Prices are per person based on twin share accommodation, low season, tour only. Prices, itineraries and inclusions are subject to change without notice. Please note that unless the departure date is marked Departure Guaranteed (DG), there might be some changes to the tour including the departure date. This offer may be changed or withdrawn without notice at any time. Other restrictions may apply.

×

$965

Get Our Price
Get Quote

From

Wed,

Mar 25, 2020

To

Thu,

Apr 02, 2020
Deals

Promotions For This Departure

Current Promotions

Call or submit a quote for award-winning value and service!

15% Off 18-29s Trips

Mention Promo Code: PT8081

15% Off 18-29s Trips

Promotion Details

Got your eye on the trip of a lifetime but need some time to get it together? Book an 18-29s trip at least 12 months in advance and get 10% off. Plus as always receive our AffordableTours.com 5% extra savings.

Must Book By Mon, Sep 30, 2019

View Promotion Terms & Conditions ›

10% discount applies to Intrepid 18 to 29's tours only for departures booked & deposited at least 12 months prior to travel. Excludes Tailor-made, Asia Passes, Short Break Adventures and tours operated by 3rd party suppliers. Discounts apply to new bookings only. The discount applies to the land tour price only and cannot be used in conjunction with any other offer. Discount does not apply to local payments, permits, additional travel arrangements, international and local airfares. A deposit of $100 per person per tour is required on booking with full payment required a minimum of 56 days prior to departure. All tours subject to availability. Prices are per person based on twin share accommodation, low season, tour only. Prices, itineraries and inclusions are subject to change without notice. Please note that unless the departure date is marked Departure Guaranteed (DG), there might be some changes to the tour including the departure date. This offer may be changed or withdrawn without notice at any time. Other restrictions may apply.

×

$965

Get Our Price
Get Quote

From

Wed,

Apr 01, 2020

To

Thu,

Apr 09, 2020
Deals

Promotions For This Departure

Current Promotions

Call or submit a quote for award-winning value and service!

15% Off 18-29s Trips

Mention Promo Code: PT8081

15% Off 18-29s Trips

Promotion Details

Got your eye on the trip of a lifetime but need some time to get it together? Book an 18-29s trip at least 12 months in advance and get 10% off. Plus as always receive our AffordableTours.com 5% extra savings.

Must Book By Mon, Sep 30, 2019

View Promotion Terms & Conditions ›

10% discount applies to Intrepid 18 to 29's tours only for departures booked & deposited at least 12 months prior to travel. Excludes Tailor-made, Asia Passes, Short Break Adventures and tours operated by 3rd party suppliers. Discounts apply to new bookings only. The discount applies to the land tour price only and cannot be used in conjunction with any other offer. Discount does not apply to local payments, permits, additional travel arrangements, international and local airfares. A deposit of $100 per person per tour is required on booking with full payment required a minimum of 56 days prior to departure. All tours subject to availability. Prices are per person based on twin share accommodation, low season, tour only. Prices, itineraries and inclusions are subject to change without notice. Please note that unless the departure date is marked Departure Guaranteed (DG), there might be some changes to the tour including the departure date. This offer may be changed or withdrawn without notice at any time. Other restrictions may apply.

×

$965

Get Our Price
Get Quote

From

Wed,

Apr 08, 2020

To

Thu,

Apr 16, 2020
Deals

Promotions For This Departure

Current Promotions

Call or submit a quote for award-winning value and service!

15% Off 18-29s Trips

Mention Promo Code: PT8081

15% Off 18-29s Trips

Promotion Details

Got your eye on the trip of a lifetime but need some time to get it together? Book an 18-29s trip at least 12 months in advance and get 10% off. Plus as always receive our AffordableTours.com 5% extra savings.

Must Book By Mon, Sep 30, 2019

View Promotion Terms & Conditions ›

10% discount applies to Intrepid 18 to 29's tours only for departures booked & deposited at least 12 months prior to travel. Excludes Tailor-made, Asia Passes, Short Break Adventures and tours operated by 3rd party suppliers. Discounts apply to new bookings only. The discount applies to the land tour price only and cannot be used in conjunction with any other offer. Discount does not apply to local payments, permits, additional travel arrangements, international and local airfares. A deposit of $100 per person per tour is required on booking with full payment required a minimum of 56 days prior to departure. All tours subject to availability. Prices are per person based on twin share accommodation, low season, tour only. Prices, itineraries and inclusions are subject to change without notice. Please note that unless the departure date is marked Departure Guaranteed (DG), there might be some changes to the tour including the departure date. This offer may be changed or withdrawn without notice at any time. Other restrictions may apply.

×

$965

Get Our Price
Get Quote

From

Wed,

Apr 15, 2020

To

Thu,

Apr 23, 2020
Deals

Promotions For This Departure

Current Promotions

Call or submit a quote for award-winning value and service!

15% Off 18-29s Trips

Mention Promo Code: PT8081

15% Off 18-29s Trips

Promotion Details

Got your eye on the trip of a lifetime but need some time to get it together? Book an 18-29s trip at least 12 months in advance and get 10% off. Plus as always receive our AffordableTours.com 5% extra savings.

Must Book By Mon, Sep 30, 2019

View Promotion Terms & Conditions ›

10% discount applies to Intrepid 18 to 29's tours only for departures booked & deposited at least 12 months prior to travel. Excludes Tailor-made, Asia Passes, Short Break Adventures and tours operated by 3rd party suppliers. Discounts apply to new bookings only. The discount applies to the land tour price only and cannot be used in conjunction with any other offer. Discount does not apply to local payments, permits, additional travel arrangements, international and local airfares. A deposit of $100 per person per tour is required on booking with full payment required a minimum of 56 days prior to departure. All tours subject to availability. Prices are per person based on twin share accommodation, low season, tour only. Prices, itineraries and inclusions are subject to change without notice. Please note that unless the departure date is marked Departure Guaranteed (DG), there might be some changes to the tour including the departure date. This offer may be changed or withdrawn without notice at any time. Other restrictions may apply.

×

$965

Get Our Price
Get Quote

From

Wed,

Apr 22, 2020

To

Thu,

Apr 30, 2020
Deals

Promotions For This Departure

Current Promotions

Call or submit a quote for award-winning value and service!

15% Off 18-29s Trips

Mention Promo Code: PT8081

15% Off 18-29s Trips

Promotion Details

Got your eye on the trip of a lifetime but need some time to get it together? Book an 18-29s trip at least 12 months in advance and get 10% off. Plus as always receive our AffordableTours.com 5% extra savings.

Must Book By Mon, Sep 30, 2019

View Promotion Terms & Conditions ›

10% discount applies to Intrepid 18 to 29's tours only for departures booked & deposited at least 12 months prior to travel. Excludes Tailor-made, Asia Passes, Short Break Adventures and tours operated by 3rd party suppliers. Discounts apply to new bookings only. The discount applies to the land tour price only and cannot be used in conjunction with any other offer. Discount does not apply to local payments, permits, additional travel arrangements, international and local airfares. A deposit of $100 per person per tour is required on booking with full payment required a minimum of 56 days prior to departure. All tours subject to availability. Prices are per person based on twin share accommodation, low season, tour only. Prices, itineraries and inclusions are subject to change without notice. Please note that unless the departure date is marked Departure Guaranteed (DG), there might be some changes to the tour including the departure date. This offer may be changed or withdrawn without notice at any time. Other restrictions may apply.

×

$965

Get Our Price
Get Quote

From

Wed,

May 06, 2020

To

Thu,

May 14, 2020
Deals

Promotions For This Departure

Current Promotions

Call or submit a quote for award-winning value and service!

15% Off 18-29s Trips

Mention Promo Code: PT8081

15% Off 18-29s Trips

Promotion Details

Got your eye on the trip of a lifetime but need some time to get it together? Book an 18-29s trip at least 12 months in advance and get 10% off. Plus as always receive our AffordableTours.com 5% extra savings.

Must Book By Mon, Sep 30, 2019

View Promotion Terms & Conditions ›

10% discount applies to Intrepid 18 to 29's tours only for departures booked & deposited at least 12 months prior to travel. Excludes Tailor-made, Asia Passes, Short Break Adventures and tours operated by 3rd party suppliers. Discounts apply to new bookings only. The discount applies to the land tour price only and cannot be used in conjunction with any other offer. Discount does not apply to local payments, permits, additional travel arrangements, international and local airfares. A deposit of $100 per person per tour is required on booking with full payment required a minimum of 56 days prior to departure. All tours subject to availability. Prices are per person based on twin share accommodation, low season, tour only. Prices, itineraries and inclusions are subject to change without notice. Please note that unless the departure date is marked Departure Guaranteed (DG), there might be some changes to the tour including the departure date. This offer may be changed or withdrawn without notice at any time. Other restrictions may apply.

×

$960

Get Our Price
Get Quote

From

Wed,

May 13, 2020

To

Thu,

May 21, 2020
Deals

Promotions For This Departure

Current Promotions

Call or submit a quote for award-winning value and service!

15% Off 18-29s Trips

Mention Promo Code: PT8081

15% Off 18-29s Trips

Promotion Details

Got your eye on the trip of a lifetime but need some time to get it together? Book an 18-29s trip at least 12 months in advance and get 10% off. Plus as always receive our AffordableTours.com 5% extra savings.

Must Book By Mon, Sep 30, 2019

View Promotion Terms & Conditions ›

10% discount applies to Intrepid 18 to 29's tours only for departures booked & deposited at least 12 months prior to travel. Excludes Tailor-made, Asia Passes, Short Break Adventures and tours operated by 3rd party suppliers. Discounts apply to new bookings only. The discount applies to the land tour price only and cannot be used in conjunction with any other offer. Discount does not apply to local payments, permits, additional travel arrangements, international and local airfares. A deposit of $100 per person per tour is required on booking with full payment required a minimum of 56 days prior to departure. All tours subject to availability. Prices are per person based on twin share accommodation, low season, tour only. Prices, itineraries and inclusions are subject to change without notice. Please note that unless the departure date is marked Departure Guaranteed (DG), there might be some changes to the tour including the departure date. This offer may be changed or withdrawn without notice at any time. Other restrictions may apply.

×

$960

Get Our Price
Get Quote

From

Wed,

May 20, 2020

To

Thu,

May 28, 2020
Deals

Promotions For This Departure

Current Promotions

Call or submit a quote for award-winning value and service!

15% Off 18-29s Trips

Mention Promo Code: PT8081

15% Off 18-29s Trips

Promotion Details

Got your eye on the trip of a lifetime but need some time to get it together? Book an 18-29s trip at least 12 months in advance and get 10% off. Plus as always receive our AffordableTours.com 5% extra savings.

Must Book By Mon, Sep 30, 2019

View Promotion Terms & Conditions ›

10% discount applies to Intrepid 18 to 29's tours only for departures booked & deposited at least 12 months prior to travel. Excludes Tailor-made, Asia Passes, Short Break Adventures and tours operated by 3rd party suppliers. Discounts apply to new bookings only. The discount applies to the land tour price only and cannot be used in conjunction with any other offer. Discount does not apply to local payments, permits, additional travel arrangements, international and local airfares. A deposit of $100 per person per tour is required on booking with full payment required a minimum of 56 days prior to departure. All tours subject to availability. Prices are per person based on twin share accommodation, low season, tour only. Prices, itineraries and inclusions are subject to change without notice. Please note that unless the departure date is marked Departure Guaranteed (DG), there might be some changes to the tour including the departure date. This offer may be changed or withdrawn without notice at any time. Other restrictions may apply.

×

$960

Get Our Price
Get Quote

From

Wed,

May 27, 2020

To

Thu,

Jun 04, 2020
Deals

Promotions For This Departure

Current Promotions

Call or submit a quote for award-winning value and service!

15% Off 18-29s Trips

Mention Promo Code: PT8081

15% Off 18-29s Trips

Promotion Details

Got your eye on the trip of a lifetime but need some time to get it together? Book an 18-29s trip at least 12 months in advance and get 10% off. Plus as always receive our AffordableTours.com 5% extra savings.

Must Book By Mon, Sep 30, 2019

View Promotion Terms & Conditions ›

10% discount applies to Intrepid 18 to 29's tours only for departures booked & deposited at least 12 months prior to travel. Excludes Tailor-made, Asia Passes, Short Break Adventures and tours operated by 3rd party suppliers. Discounts apply to new bookings only. The discount applies to the land tour price only and cannot be used in conjunction with any other offer. Discount does not apply to local payments, permits, additional travel arrangements, international and local airfares. A deposit of $100 per person per tour is required on booking with full payment required a minimum of 56 days prior to departure. All tours subject to availability. Prices are per person based on twin share accommodation, low season, tour only. Prices, itineraries and inclusions are subject to change without notice. Please note that unless the departure date is marked Departure Guaranteed (DG), there might be some changes to the tour including the departure date. This offer may be changed or withdrawn without notice at any time. Other restrictions may apply.

×

$960

Get Our Price
Get Quote

From

Wed,

Jun 03, 2020

To

Thu,

Jun 11, 2020
Deals

Promotions For This Departure

Current Promotions

Call or submit a quote for award-winning value and service!

15% Off 18-29s Trips

Mention Promo Code: PT8081

15% Off 18-29s Trips

Promotion Details

Got your eye on the trip of a lifetime but need some time to get it together? Book an 18-29s trip at least 12 months in advance and get 10% off. Plus as always receive our AffordableTours.com 5% extra savings.

Must Book By Mon, Sep 30, 2019

View Promotion Terms & Conditions ›

10% discount applies to Intrepid 18 to 29's tours only for departures booked & deposited at least 12 months prior to travel. Excludes Tailor-made, Asia Passes, Short Break Adventures and tours operated by 3rd party suppliers. Discounts apply to new bookings only. The discount applies to the land tour price only and cannot be used in conjunction with any other offer. Discount does not apply to local payments, permits, additional travel arrangements, international and local airfares. A deposit of $100 per person per tour is required on booking with full payment required a minimum of 56 days prior to departure. All tours subject to availability. Prices are per person based on twin share accommodation, low season, tour only. Prices, itineraries and inclusions are subject to change without notice. Please note that unless the departure date is marked Departure Guaranteed (DG), there might be some changes to the tour including the departure date. This offer may be changed or withdrawn without notice at any time. Other restrictions may apply.

×

$960

Get Our Price
Get Quote

From

Wed,

Jun 10, 2020

To

Thu,

Jun 18, 2020
Deals

Promotions For This Departure

Current Promotions

Call or submit a quote for award-winning value and service!

15% Off 18-29s Trips

Mention Promo Code: PT8081

15% Off 18-29s Trips

Promotion Details

Got your eye on the trip of a lifetime but need some time to get it together? Book an 18-29s trip at least 12 months in advance and get 10% off. Plus as always receive our AffordableTours.com 5% extra savings.

Must Book By Mon, Sep 30, 2019

View Promotion Terms & Conditions ›

10% discount applies to Intrepid 18 to 29's tours only for departures booked & deposited at least 12 months prior to travel. Excludes Tailor-made, Asia Passes, Short Break Adventures and tours operated by 3rd party suppliers. Discounts apply to new bookings only. The discount applies to the land tour price only and cannot be used in conjunction with any other offer. Discount does not apply to local payments, permits, additional travel arrangements, international and local airfares. A deposit of $100 per person per tour is required on booking with full payment required a minimum of 56 days prior to departure. All tours subject to availability. Prices are per person based on twin share accommodation, low season, tour only. Prices, itineraries and inclusions are subject to change without notice. Please note that unless the departure date is marked Departure Guaranteed (DG), there might be some changes to the tour including the departure date. This offer may be changed or withdrawn without notice at any time. Other restrictions may apply.

×

$960

Get Our Price
Get Quote

From

Wed,

Jun 17, 2020

To

Thu,

Jun 25, 2020
Deals

Promotions For This Departure

Current Promotions

Call or submit a quote for award-winning value and service!

15% Off 18-29s Trips

Mention Promo Code: PT8081

15% Off 18-29s Trips

Promotion Details

Got your eye on the trip of a lifetime but need some time to get it together? Book an 18-29s trip at least 12 months in advance and get 10% off. Plus as always receive our AffordableTours.com 5% extra savings.

Must Book By Mon, Sep 30, 2019

View Promotion Terms & Conditions ›

10% discount applies to Intrepid 18 to 29's tours only for departures booked & deposited at least 12 months prior to travel. Excludes Tailor-made, Asia Passes, Short Break Adventures and tours operated by 3rd party suppliers. Discounts apply to new bookings only. The discount applies to the land tour price only and cannot be used in conjunction with any other offer. Discount does not apply to local payments, permits, additional travel arrangements, international and local airfares. A deposit of $100 per person per tour is required on booking with full payment required a minimum of 56 days prior to departure. All tours subject to availability. Prices are per person based on twin share accommodation, low season, tour only. Prices, itineraries and inclusions are subject to change without notice. Please note that unless the departure date is marked Departure Guaranteed (DG), there might be some changes to the tour including the departure date. This offer may be changed or withdrawn without notice at any time. Other restrictions may apply.

×

$960

Get Our Price
Get Quote

From

Wed,

Jul 01, 2020

To

Thu,

Jul 09, 2020
Deals

Promotions For This Departure

Current Promotions

Call or submit a quote for award-winning value and service!

15% Off 18-29s Trips

Mention Promo Code: PT8081

15% Off 18-29s Trips

Promotion Details

Got your eye on the trip of a lifetime but need some time to get it together? Book an 18-29s trip at least 12 months in advance and get 10% off. Plus as always receive our AffordableTours.com 5% extra savings.

Must Book By Mon, Sep 30, 2019

View Promotion Terms & Conditions ›

10% discount applies to Intrepid 18 to 29's tours only for departures booked & deposited at least 12 months prior to travel. Excludes Tailor-made, Asia Passes, Short Break Adventures and tours operated by 3rd party suppliers. Discounts apply to new bookings only. The discount applies to the land tour price only and cannot be used in conjunction with any other offer. Discount does not apply to local payments, permits, additional travel arrangements, international and local airfares. A deposit of $100 per person per tour is required on booking with full payment required a minimum of 56 days prior to departure. All tours subject to availability. Prices are per person based on twin share accommodation, low season, tour only. Prices, itineraries and inclusions are subject to change without notice. Please note that unless the departure date is marked Departure Guaranteed (DG), there might be some changes to the tour including the departure date. This offer may be changed or withdrawn without notice at any time. Other restrictions may apply.

×

$960

Get Our Price
Get Quote

From

Wed,

Jul 08, 2020

To

Thu,

Jul 16, 2020
Deals

Promotions For This Departure

Current Promotions

Call or submit a quote for award-winning value and service!

15% Off 18-29s Trips

Mention Promo Code: PT8081

15% Off 18-29s Trips

Promotion Details

Got your eye on the trip of a lifetime but need some time to get it together? Book an 18-29s trip at least 12 months in advance and get 10% off. Plus as always receive our AffordableTours.com 5% extra savings.

Must Book By Mon, Sep 30, 2019

View Promotion Terms & Conditions ›

10% discount applies to Intrepid 18 to 29's tours only for departures booked & deposited at least 12 months prior to travel. Excludes Tailor-made, Asia Passes, Short Break Adventures and tours operated by 3rd party suppliers. Discounts apply to new bookings only. The discount applies to the land tour price only and cannot be used in conjunction with any other offer. Discount does not apply to local payments, permits, additional travel arrangements, international and local airfares. A deposit of $100 per person per tour is required on booking with full payment required a minimum of 56 days prior to departure. All tours subject to availability. Prices are per person based on twin share accommodation, low season, tour only. Prices, itineraries and inclusions are subject to change without notice. Please note that unless the departure date is marked Departure Guaranteed (DG), there might be some changes to the tour including the departure date. This offer may be changed or withdrawn without notice at any time. Other restrictions may apply.

×

$960

Get Our Price
Get Quote

From

Wed,

Jul 15, 2020

To

Thu,

Jul 23, 2020
Deals

Promotions For This Departure

Current Promotions

Call or submit a quote for award-winning value and service!

15% Off 18-29s Trips

Mention Promo Code: PT8081

15% Off 18-29s Trips

Promotion Details

Got your eye on the trip of a lifetime but need some time to get it together? Book an 18-29s trip at least 12 months in advance and get 10% off. Plus as always receive our AffordableTours.com 5% extra savings.

Must Book By Mon, Sep 30, 2019

View Promotion Terms & Conditions ›

10% discount applies to Intrepid 18 to 29's tours only for departures booked & deposited at least 12 months prior to travel. Excludes Tailor-made, Asia Passes, Short Break Adventures and tours operated by 3rd party suppliers. Discounts apply to new bookings only. The discount applies to the land tour price only and cannot be used in conjunction with any other offer. Discount does not apply to local payments, permits, additional travel arrangements, international and local airfares. A deposit of $100 per person per tour is required on booking with full payment required a minimum of 56 days prior to departure. All tours subject to availability. Prices are per person based on twin share accommodation, low season, tour only. Prices, itineraries and inclusions are subject to change without notice. Please note that unless the departure date is marked Departure Guaranteed (DG), there might be some changes to the tour including the departure date. This offer may be changed or withdrawn without notice at any time. Other restrictions may apply.

×

$960

Get Our Price
Get Quote

From

Wed,

Jul 22, 2020

To

Thu,

Jul 30, 2020
Deals

Promotions For This Departure

Current Promotions

Call or submit a quote for award-winning value and service!

15% Off 18-29s Trips

Mention Promo Code: PT8081

15% Off 18-29s Trips

Promotion Details

Got your eye on the trip of a lifetime but need some time to get it together? Book an 18-29s trip at least 12 months in advance and get 10% off. Plus as always receive our AffordableTours.com 5% extra savings.

Must Book By Mon, Sep 30, 2019

View Promotion Terms & Conditions ›

10% discount applies to Intrepid 18 to 29's tours only for departures booked & deposited at least 12 months prior to travel. Excludes Tailor-made, Asia Passes, Short Break Adventures and tours operated by 3rd party suppliers. Discounts apply to new bookings only. The discount applies to the land tour price only and cannot be used in conjunction with any other offer. Discount does not apply to local payments, permits, additional travel arrangements, international and local airfares. A deposit of $100 per person per tour is required on booking with full payment required a minimum of 56 days prior to departure. All tours subject to availability. Prices are per person based on twin share accommodation, low season, tour only. Prices, itineraries and inclusions are subject to change without notice. Please note that unless the departure date is marked Departure Guaranteed (DG), there might be some changes to the tour including the departure date. This offer may be changed or withdrawn without notice at any time. Other restrictions may apply.

×

$960

Get Our Price
Get Quote

From

Wed,

Jul 29, 2020

To

Thu,

Aug 06, 2020
Deals

Promotions For This Departure

Current Promotions

Call or submit a quote for award-winning value and service!

15% Off 18-29s Trips

Mention Promo Code: PT8081

15% Off 18-29s Trips

Promotion Details

Got your eye on the trip of a lifetime but need some time to get it together? Book an 18-29s trip at least 12 months in advance and get 10% off. Plus as always receive our AffordableTours.com 5% extra savings.

Must Book By Mon, Sep 30, 2019

View Promotion Terms & Conditions ›

10% discount applies to Intrepid 18 to 29's tours only for departures booked & deposited at least 12 months prior to travel. Excludes Tailor-made, Asia Passes, Short Break Adventures and tours operated by 3rd party suppliers. Discounts apply to new bookings only. The discount applies to the land tour price only and cannot be used in conjunction with any other offer. Discount does not apply to local payments, permits, additional travel arrangements, international and local airfares. A deposit of $100 per person per tour is required on booking with full payment required a minimum of 56 days prior to departure. All tours subject to availability. Prices are per person based on twin share accommodation, low season, tour only. Prices, itineraries and inclusions are subject to change without notice. Please note that unless the departure date is marked Departure Guaranteed (DG), there might be some changes to the tour including the departure date. This offer may be changed or withdrawn without notice at any time. Other restrictions may apply.

×

$960

Get Our Price
Get Quote

From

Wed,

Aug 05, 2020

To

Thu,

Aug 13, 2020
Deals

Promotions For This Departure

Current Promotions

Call or submit a quote for award-winning value and service!

15% Off 18-29s Trips

Mention Promo Code: PT8081

15% Off 18-29s Trips

Promotion Details

Got your eye on the trip of a lifetime but need some time to get it together? Book an 18-29s trip at least 12 months in advance and get 10% off. Plus as always receive our AffordableTours.com 5% extra savings.

Must Book By Mon, Sep 30, 2019

View Promotion Terms & Conditions ›

10% discount applies to Intrepid 18 to 29's tours only for departures booked & deposited at least 12 months prior to travel. Excludes Tailor-made, Asia Passes, Short Break Adventures and tours operated by 3rd party suppliers. Discounts apply to new bookings only. The discount applies to the land tour price only and cannot be used in conjunction with any other offer. Discount does not apply to local payments, permits, additional travel arrangements, international and local airfares. A deposit of $100 per person per tour is required on booking with full payment required a minimum of 56 days prior to departure. All tours subject to availability. Prices are per person based on twin share accommodation, low season, tour only. Prices, itineraries and inclusions are subject to change without notice. Please note that unless the departure date is marked Departure Guaranteed (DG), there might be some changes to the tour including the departure date. This offer may be changed or withdrawn without notice at any time. Other restrictions may apply.

×

$960

Get Our Price
Get Quote

From

Wed,

Aug 12, 2020

To

Thu,

Aug 20, 2020
Deals

Promotions For This Departure

Current Promotions

Call or submit a quote for award-winning value and service!

15% Off 18-29s Trips

Mention Promo Code: PT8081

15% Off 18-29s Trips

Promotion Details

Got your eye on the trip of a lifetime but need some time to get it together? Book an 18-29s trip at least 12 months in advance and get 10% off. Plus as always receive our AffordableTours.com 5% extra savings.

Must Book By Mon, Sep 30, 2019

View Promotion Terms & Conditions ›

10% discount applies to Intrepid 18 to 29's tours only for departures booked & deposited at least 12 months prior to travel. Excludes Tailor-made, Asia Passes, Short Break Adventures and tours operated by 3rd party suppliers. Discounts apply to new bookings only. The discount applies to the land tour price only and cannot be used in conjunction with any other offer. Discount does not apply to local payments, permits, additional travel arrangements, international and local airfares. A deposit of $100 per person per tour is required on booking with full payment required a minimum of 56 days prior to departure. All tours subject to availability. Prices are per person based on twin share accommodation, low season, tour only. Prices, itineraries and inclusions are subject to change without notice. Please note that unless the departure date is marked Departure Guaranteed (DG), there might be some changes to the tour including the departure date. This offer may be changed or withdrawn without notice at any time. Other restrictions may apply.

×

$960

Get Our Price
Get Quote

From

Wed,

Aug 19, 2020

To

Thu,

Aug 27, 2020
Deals

Promotions For This Departure

Current Promotions

Call or submit a quote for award-winning value and service!

15% Off 18-29s Trips

Mention Promo Code: PT8081

15% Off 18-29s Trips

Promotion Details

Got your eye on the trip of a lifetime but need some time to get it together? Book an 18-29s trip at least 12 months in advance and get 10% off. Plus as always receive our AffordableTours.com 5% extra savings.

Must Book By Mon, Sep 30, 2019

View Promotion Terms & Conditions ›

10% discount applies to Intrepid 18 to 29's tours only for departures booked & deposited at least 12 months prior to travel. Excludes Tailor-made, Asia Passes, Short Break Adventures and tours operated by 3rd party suppliers. Discounts apply to new bookings only. The discount applies to the land tour price only and cannot be used in conjunction with any other offer. Discount does not apply to local payments, permits, additional travel arrangements, international and local airfares. A deposit of $100 per person per tour is required on booking with full payment required a minimum of 56 days prior to departure. All tours subject to availability. Prices are per person based on twin share accommodation, low season, tour only. Prices, itineraries and inclusions are subject to change without notice. Please note that unless the departure date is marked Departure Guaranteed (DG), there might be some changes to the tour including the departure date. This offer may be changed or withdrawn without notice at any time. Other restrictions may apply.

×

$960

Get Our Price
Get Quote

From

Wed,

Aug 26, 2020

To

Thu,

Sep 03, 2020
Deals

Promotions For This Departure

Current Promotions

Call or submit a quote for award-winning value and service!

15% Off 18-29s Trips

Mention Promo Code: PT8081

15% Off 18-29s Trips

Promotion Details

Got your eye on the trip of a lifetime but need some time to get it together? Book an 18-29s trip at least 12 months in advance and get 10% off. Plus as always receive our AffordableTours.com 5% extra savings.

Must Book By Mon, Sep 30, 2019

View Promotion Terms & Conditions ›

10% discount applies to Intrepid 18 to 29's tours only for departures booked & deposited at least 12 months prior to travel. Excludes Tailor-made, Asia Passes, Short Break Adventures and tours operated by 3rd party suppliers. Discounts apply to new bookings only. The discount applies to the land tour price only and cannot be used in conjunction with any other offer. Discount does not apply to local payments, permits, additional travel arrangements, international and local airfares. A deposit of $100 per person per tour is required on booking with full payment required a minimum of 56 days prior to departure. All tours subject to availability. Prices are per person based on twin share accommodation, low season, tour only. Prices, itineraries and inclusions are subject to change without notice. Please note that unless the departure date is marked Departure Guaranteed (DG), there might be some changes to the tour including the departure date. This offer may be changed or withdrawn without notice at any time. Other restrictions may apply.

×

$960

Get Our Price
Get Quote

From

Wed,

Sep 02, 2020

To

Thu,

Sep 10, 2020
Deals

Promotions For This Departure

Current Promotions

Call or submit a quote for award-winning value and service!

15% Off 18-29s Trips

Mention Promo Code: PT8081

15% Off 18-29s Trips

Promotion Details

Got your eye on the trip of a lifetime but need some time to get it together? Book an 18-29s trip at least 12 months in advance and get 10% off. Plus as always receive our AffordableTours.com 5% extra savings.

Must Book By Mon, Sep 30, 2019

View Promotion Terms & Conditions ›

10% discount applies to Intrepid 18 to 29's tours only for departures booked & deposited at least 12 months prior to travel. Excludes Tailor-made, Asia Passes, Short Break Adventures and tours operated by 3rd party suppliers. Discounts apply to new bookings only. The discount applies to the land tour price only and cannot be used in conjunction with any other offer. Discount does not apply to local payments, permits, additional travel arrangements, international and local airfares. A deposit of $100 per person per tour is required on booking with full payment required a minimum of 56 days prior to departure. All tours subject to availability. Prices are per person based on twin share accommodation, low season, tour only. Prices, itineraries and inclusions are subject to change without notice. Please note that unless the departure date is marked Departure Guaranteed (DG), there might be some changes to the tour including the departure date. This offer may be changed or withdrawn without notice at any time. Other restrictions may apply.

×

$965

Get Our Price
Get Quote

From

Wed,

Sep 09, 2020

To

Thu,

Sep 17, 2020
Deals

Promotions For This Departure

Current Promotions

Call or submit a quote for award-winning value and service!

15% Off 18-29s Trips

Mention Promo Code: PT8081

15% Off 18-29s Trips

Promotion Details

Got your eye on the trip of a lifetime but need some time to get it together? Book an 18-29s trip at least 12 months in advance and get 10% off. Plus as always receive our AffordableTours.com 5% extra savings.

Must Book By Mon, Sep 30, 2019

View Promotion Terms & Conditions ›

10% discount applies to Intrepid 18 to 29's tours only for departures booked & deposited at least 12 months prior to travel. Excludes Tailor-made, Asia Passes, Short Break Adventures and tours operated by 3rd party suppliers. Discounts apply to new bookings only. The discount applies to the land tour price only and cannot be used in conjunction with any other offer. Discount does not apply to local payments, permits, additional travel arrangements, international and local airfares. A deposit of $100 per person per tour is required on booking with full payment required a minimum of 56 days prior to departure. All tours subject to availability. Prices are per person based on twin share accommodation, low season, tour only. Prices, itineraries and inclusions are subject to change without notice. Please note that unless the departure date is marked Departure Guaranteed (DG), there might be some changes to the tour including the departure date. This offer may be changed or withdrawn without notice at any time. Other restrictions may apply.

×

$965

Get Our Price
Get Quote

From

Sat,

Sep 12, 2020

To

Sun,

Sep 20, 2020
Deals

Promotions For This Departure

Current Promotions

Call or submit a quote for award-winning value and service!

15% Off 18-29s Trips

Mention Promo Code: PT8081

15% Off 18-29s Trips

Promotion Details

Got your eye on the trip of a lifetime but need some time to get it together? Book an 18-29s trip at least 12 months in advance and get 10% off. Plus as always receive our AffordableTours.com 5% extra savings.

Must Book By Mon, Sep 30, 2019

View Promotion Terms & Conditions ›

10% discount applies to Intrepid 18 to 29's tours only for departures booked & deposited at least 12 months prior to travel. Excludes Tailor-made, Asia Passes, Short Break Adventures and tours operated by 3rd party suppliers. Discounts apply to new bookings only. The discount applies to the land tour price only and cannot be used in conjunction with any other offer. Discount does not apply to local payments, permits, additional travel arrangements, international and local airfares. A deposit of $100 per person per tour is required on booking with full payment required a minimum of 56 days prior to departure. All tours subject to availability. Prices are per person based on twin share accommodation, low season, tour only. Prices, itineraries and inclusions are subject to change without notice. Please note that unless the departure date is marked Departure Guaranteed (DG), there might be some changes to the tour including the departure date. This offer may be changed or withdrawn without notice at any time. Other restrictions may apply.

×

$965

Get Our Price
Get Quote

From

Wed,

Sep 16, 2020

To

Thu,

Sep 24, 2020
Deals

Promotions For This Departure

Current Promotions

Call or submit a quote for award-winning value and service!

15% Off 18-29s Trips

Mention Promo Code: PT8081

15% Off 18-29s Trips

Promotion Details

Got your eye on the trip of a lifetime but need some time to get it together? Book an 18-29s trip at least 12 months in advance and get 10% off. Plus as always receive our AffordableTours.com 5% extra savings.

Must Book By Mon, Sep 30, 2019

View Promotion Terms & Conditions ›

10% discount applies to Intrepid 18 to 29's tours only for departures booked & deposited at least 12 months prior to travel. Excludes Tailor-made, Asia Passes, Short Break Adventures and tours operated by 3rd party suppliers. Discounts apply to new bookings only. The discount applies to the land tour price only and cannot be used in conjunction with any other offer. Discount does not apply to local payments, permits, additional travel arrangements, international and local airfares. A deposit of $100 per person per tour is required on booking with full payment required a minimum of 56 days prior to departure. All tours subject to availability. Prices are per person based on twin share accommodation, low season, tour only. Prices, itineraries and inclusions are subject to change without notice. Please note that unless the departure date is marked Departure Guaranteed (DG), there might be some changes to the tour including the departure date. This offer may be changed or withdrawn without notice at any time. Other restrictions may apply.

×

$965

Get Our Price
Get Quote

From

Wed,

Sep 23, 2020

To

Thu,

Oct 01, 2020
Deals

Promotions For This Departure

Current Promotions

Call or submit a quote for award-winning value and service!

15% Off 18-29s Trips

Mention Promo Code: PT8081

15% Off 18-29s Trips

Promotion Details

Got your eye on the trip of a lifetime but need some time to get it together? Book an 18-29s trip at least 12 months in advance and get 10% off. Plus as always receive our AffordableTours.com 5% extra savings.

Must Book By Mon, Sep 30, 2019

View Promotion Terms & Conditions ›

10% discount applies to Intrepid 18 to 29's tours only for departures booked & deposited at least 12 months prior to travel. Excludes Tailor-made, Asia Passes, Short Break Adventures and tours operated by 3rd party suppliers. Discounts apply to new bookings only. The discount applies to the land tour price only and cannot be used in conjunction with any other offer. Discount does not apply to local payments, permits, additional travel arrangements, international and local airfares. A deposit of $100 per person per tour is required on booking with full payment required a minimum of 56 days prior to departure. All tours subject to availability. Prices are per person based on twin share accommodation, low season, tour only. Prices, itineraries and inclusions are subject to change without notice. Please note that unless the departure date is marked Departure Guaranteed (DG), there might be some changes to the tour including the departure date. This offer may be changed or withdrawn without notice at any time. Other restrictions may apply.

×

$965

Get Our Price
Get Quote

From

Wed,

Sep 30, 2020

To

Thu,

Oct 08, 2020
Deals

Promotions For This Departure

Current Promotions

Call or submit a quote for award-winning value and service!

15% Off 18-29s Trips

Mention Promo Code: PT8081

15% Off 18-29s Trips

Promotion Details

Got your eye on the trip of a lifetime but need some time to get it together? Book an 18-29s trip at least 12 months in advance and get 10% off. Plus as always receive our AffordableTours.com 5% extra savings.

Must Book By Mon, Sep 30, 2019

View Promotion Terms & Conditions ›

10% discount applies to Intrepid 18 to 29's tours only for departures booked & deposited at least 12 months prior to travel. Excludes Tailor-made, Asia Passes, Short Break Adventures and tours operated by 3rd party suppliers. Discounts apply to new bookings only. The discount applies to the land tour price only and cannot be used in conjunction with any other offer. Discount does not apply to local payments, permits, additional travel arrangements, international and local airfares. A deposit of $100 per person per tour is required on booking with full payment required a minimum of 56 days prior to departure. All tours subject to availability. Prices are per person based on twin share accommodation, low season, tour only. Prices, itineraries and inclusions are subject to change without notice. Please note that unless the departure date is marked Departure Guaranteed (DG), there might be some changes to the tour including the departure date. This offer may be changed or withdrawn without notice at any time. Other restrictions may apply.

×

$965

Get Our Price
Get Quote

From

Wed,

Oct 07, 2020

To

Thu,

Oct 15, 2020
Deals

Promotions For This Departure

Current Promotions

Call or submit a quote for award-winning value and service!

15% Off 18-29s Trips

Mention Promo Code: PT8081

15% Off 18-29s Trips

Promotion Details

Got your eye on the trip of a lifetime but need some time to get it together? Book an 18-29s trip at least 12 months in advance and get 10% off. Plus as always receive our AffordableTours.com 5% extra savings.

Must Book By Mon, Sep 30, 2019

View Promotion Terms & Conditions ›

10% discount applies to Intrepid 18 to 29's tours only for departures booked & deposited at least 12 months prior to travel. Excludes Tailor-made, Asia Passes, Short Break Adventures and tours operated by 3rd party suppliers. Discounts apply to new bookings only. The discount applies to the land tour price only and cannot be used in conjunction with any other offer. Discount does not apply to local payments, permits, additional travel arrangements, international and local airfares. A deposit of $100 per person per tour is required on booking with full payment required a minimum of 56 days prior to departure. All tours subject to availability. Prices are per person based on twin share accommodation, low season, tour only. Prices, itineraries and inclusions are subject to change without notice. Please note that unless the departure date is marked Departure Guaranteed (DG), there might be some changes to the tour including the departure date. This offer may be changed or withdrawn without notice at any time. Other restrictions may apply.

×

$965

Get Our Price
Get Quote

From

Sat,

Oct 10, 2020

To

Sun,

Oct 18, 2020
Deals

Promotions For This Departure

Current Promotions

Call or submit a quote for award-winning value and service!

15% Off 18-29s Trips

Mention Promo Code: PT8081

15% Off 18-29s Trips

Promotion Details

Got your eye on the trip of a lifetime but need some time to get it together? Book an 18-29s trip at least 12 months in advance and get 10% off. Plus as always receive our AffordableTours.com 5% extra savings.

Must Book By Mon, Sep 30, 2019

View Promotion Terms & Conditions ›

10% discount applies to Intrepid 18 to 29's tours only for departures booked & deposited at least 12 months prior to travel. Excludes Tailor-made, Asia Passes, Short Break Adventures and tours operated by 3rd party suppliers. Discounts apply to new bookings only. The discount applies to the land tour price only and cannot be used in conjunction with any other offer. Discount does not apply to local payments, permits, additional travel arrangements, international and local airfares. A deposit of $100 per person per tour is required on booking with full payment required a minimum of 56 days prior to departure. All tours subject to availability. Prices are per person based on twin share accommodation, low season, tour only. Prices, itineraries and inclusions are subject to change without notice. Please note that unless the departure date is marked Departure Guaranteed (DG), there might be some changes to the tour including the departure date. This offer may be changed or withdrawn without notice at any time. Other restrictions may apply.

×

$965

Get Our Price
Get Quote

From

Wed,

Oct 14, 2020

To

Thu,

Oct 22, 2020
Deals

Promotions For This Departure

Current Promotions

Call or submit a quote for award-winning value and service!

15% Off 18-29s Trips

Mention Promo Code: PT8081

15% Off 18-29s Trips

Promotion Details

Got your eye on the trip of a lifetime but need some time to get it together? Book an 18-29s trip at least 12 months in advance and get 10% off. Plus as always receive our AffordableTours.com 5% extra savings.

Must Book By Mon, Sep 30, 2019

View Promotion Terms & Conditions ›

10% discount applies to Intrepid 18 to 29's tours only for departures booked & deposited at least 12 months prior to travel. Excludes Tailor-made, Asia Passes, Short Break Adventures and tours operated by 3rd party suppliers. Discounts apply to new bookings only. The discount applies to the land tour price only and cannot be used in conjunction with any other offer. Discount does not apply to local payments, permits, additional travel arrangements, international and local airfares. A deposit of $100 per person per tour is required on booking with full payment required a minimum of 56 days prior to departure. All tours subject to availability. Prices are per person based on twin share accommodation, low season, tour only. Prices, itineraries and inclusions are subject to change without notice. Please note that unless the departure date is marked Departure Guaranteed (DG), there might be some changes to the tour including the departure date. This offer may be changed or withdrawn without notice at any time. Other restrictions may apply.

×

$965

Get Our Price
Get Quote

From

Wed,

Oct 21, 2020

To

Thu,

Oct 29, 2020
Deals

Promotions For This Departure

Current Promotions

Call or submit a quote for award-winning value and service!

15% Off 18-29s Trips

Mention Promo Code: PT8081

15% Off 18-29s Trips

Promotion Details

Got your eye on the trip of a lifetime but need some time to get it together? Book an 18-29s trip at least 12 months in advance and get 10% off. Plus as always receive our AffordableTours.com 5% extra savings.

Must Book By Mon, Sep 30, 2019

View Promotion Terms & Conditions ›

10% discount applies to Intrepid 18 to 29's tours only for departures booked & deposited at least 12 months prior to travel. Excludes Tailor-made, Asia Passes, Short Break Adventures and tours operated by 3rd party suppliers. Discounts apply to new bookings only. The discount applies to the land tour price only and cannot be used in conjunction with any other offer. Discount does not apply to local payments, permits, additional travel arrangements, international and local airfares. A deposit of $100 per person per tour is required on booking with full payment required a minimum of 56 days prior to departure. All tours subject to availability. Prices are per person based on twin share accommodation, low season, tour only. Prices, itineraries and inclusions are subject to change without notice. Please note that unless the departure date is marked Departure Guaranteed (DG), there might be some changes to the tour including the departure date. This offer may be changed or withdrawn without notice at any time. Other restrictions may apply.

×

$1,005

Get Our Price
Get Quote

From

Sat,

Oct 24, 2020

To

Sun,

Nov 01, 2020
Deals

Promotions For This Departure

Current Promotions

Call or submit a quote for award-winning value and service!

15% Off 18-29s Trips

Mention Promo Code: PT8081

15% Off 18-29s Trips

Promotion Details

Got your eye on the trip of a lifetime but need some time to get it together? Book an 18-29s trip at least 12 months in advance and get 10% off. Plus as always receive our AffordableTours.com 5% extra savings.

Must Book By Mon, Sep 30, 2019

View Promotion Terms & Conditions ›

10% discount applies to Intrepid 18 to 29's tours only for departures booked & deposited at least 12 months prior to travel. Excludes Tailor-made, Asia Passes, Short Break Adventures and tours operated by 3rd party suppliers. Discounts apply to new bookings only. The discount applies to the land tour price only and cannot be used in conjunction with any other offer. Discount does not apply to local payments, permits, additional travel arrangements, international and local airfares. A deposit of $100 per person per tour is required on booking with full payment required a minimum of 56 days prior to departure. All tours subject to availability. Prices are per person based on twin share accommodation, low season, tour only. Prices, itineraries and inclusions are subject to change without notice. Please note that unless the departure date is marked Departure Guaranteed (DG), there might be some changes to the tour including the departure date. This offer may be changed or withdrawn without notice at any time. Other restrictions may apply.

×

$1,005

Get Our Price
Get Quote

From

Wed,

Nov 04, 2020

To

Thu,

Nov 12, 2020
Deals

Promotions For This Departure

Current Promotions

Call or submit a quote for award-winning value and service!

15% Off 18-29s Trips

Mention Promo Code: PT8081

15% Off 18-29s Trips

Promotion Details

Got your eye on the trip of a lifetime but need some time to get it together? Book an 18-29s trip at least 12 months in advance and get 10% off. Plus as always receive our AffordableTours.com 5% extra savings.

Must Book By Mon, Sep 30, 2019

View Promotion Terms & Conditions ›

10% discount applies to Intrepid 18 to 29's tours only for departures booked & deposited at least 12 months prior to travel. Excludes Tailor-made, Asia Passes, Short Break Adventures and tours operated by 3rd party suppliers. Discounts apply to new bookings only. The discount applies to the land tour price only and cannot be used in conjunction with any other offer. Discount does not apply to local payments, permits, additional travel arrangements, international and local airfares. A deposit of $100 per person per tour is required on booking with full payment required a minimum of 56 days prior to departure. All tours subject to availability. Prices are per person based on twin share accommodation, low season, tour only. Prices, itineraries and inclusions are subject to change without notice. Please note that unless the departure date is marked Departure Guaranteed (DG), there might be some changes to the tour including the departure date. This offer may be changed or withdrawn without notice at any time. Other restrictions may apply.

×

$904

Get Our Price
Get Quote

From

Wed,

Nov 11, 2020

To

Thu,

Nov 19, 2020
Deals

Promotions For This Departure

Current Promotions

Call or submit a quote for award-winning value and service!

15% Off 18-29s Trips

Mention Promo Code: PT8081

15% Off 18-29s Trips

Promotion Details

Got your eye on the trip of a lifetime but need some time to get it together? Book an 18-29s trip at least 12 months in advance and get 10% off. Plus as always receive our AffordableTours.com 5% extra savings.

Must Book By Mon, Sep 30, 2019

View Promotion Terms & Conditions ›

10% discount applies to Intrepid 18 to 29's tours only for departures booked & deposited at least 12 months prior to travel. Excludes Tailor-made, Asia Passes, Short Break Adventures and tours operated by 3rd party suppliers. Discounts apply to new bookings only. The discount applies to the land tour price only and cannot be used in conjunction with any other offer. Discount does not apply to local payments, permits, additional travel arrangements, international and local airfares. A deposit of $100 per person per tour is required on booking with full payment required a minimum of 56 days prior to departure. All tours subject to availability. Prices are per person based on twin share accommodation, low season, tour only. Prices, itineraries and inclusions are subject to change without notice. Please note that unless the departure date is marked Departure Guaranteed (DG), there might be some changes to the tour including the departure date. This offer may be changed or withdrawn without notice at any time. Other restrictions may apply.

×

$904

Get Our Price
Get Quote

From

Wed,

Nov 18, 2020

To

Thu,

Nov 26, 2020
Deals

Promotions For This Departure

Current Promotions

Call or submit a quote for award-winning value and service!

15% Off 18-29s Trips

Mention Promo Code: PT8081

15% Off 18-29s Trips

Promotion Details

Got your eye on the trip of a lifetime but need some time to get it together? Book an 18-29s trip at least 12 months in advance and get 10% off. Plus as always receive our AffordableTours.com 5% extra savings.

Must Book By Mon, Sep 30, 2019

View Promotion Terms & Conditions ›

10% discount applies to Intrepid 18 to 29's tours only for departures booked & deposited at least 12 months prior to travel. Excludes Tailor-made, Asia Passes, Short Break Adventures and tours operated by 3rd party suppliers. Discounts apply to new bookings only. The discount applies to the land tour price only and cannot be used in conjunction with any other offer. Discount does not apply to local payments, permits, additional travel arrangements, international and local airfares. A deposit of $100 per person per tour is required on booking with full payment required a minimum of 56 days prior to departure. All tours subject to availability. Prices are per person based on twin share accommodation, low season, tour only. Prices, itineraries and inclusions are subject to change without notice. Please note that unless the departure date is marked Departure Guaranteed (DG), there might be some changes to the tour including the departure date. This offer may be changed or withdrawn without notice at any time. Other restrictions may apply.

×

$904

Get Our Price
Get Quote

From

Wed,

Nov 25, 2020

To

Thu,

Dec 03, 2020
Deals

Promotions For This Departure

Current Promotions

Call or submit a quote for award-winning value and service!

15% Off 18-29s Trips

Mention Promo Code: PT8081

15% Off 18-29s Trips

Promotion Details

Got your eye on the trip of a lifetime but need some time to get it together? Book an 18-29s trip at least 12 months in advance and get 10% off. Plus as always receive our AffordableTours.com 5% extra savings.

Must Book By Mon, Sep 30, 2019

View Promotion Terms & Conditions ›

10% discount applies to Intrepid 18 to 29's tours only for departures booked & deposited at least 12 months prior to travel. Excludes Tailor-made, Asia Passes, Short Break Adventures and tours operated by 3rd party suppliers. Discounts apply to new bookings only. The discount applies to the land tour price only and cannot be used in conjunction with any other offer. Discount does not apply to local payments, permits, additional travel arrangements, international and local airfares. A deposit of $100 per person per tour is required on booking with full payment required a minimum of 56 days prior to departure. All tours subject to availability. Prices are per person based on twin share accommodation, low season, tour only. Prices, itineraries and inclusions are subject to change without notice. Please note that unless the departure date is marked Departure Guaranteed (DG), there might be some changes to the tour including the departure date. This offer may be changed or withdrawn without notice at any time. Other restrictions may apply.

×

$904

Get Our Price
Get Quote

From

Wed,

Dec 02, 2020

To

Thu,

Dec 10, 2020
Deals

Promotions For This Departure

Current Promotions

Call or submit a quote for award-winning value and service!

15% Off 18-29s Trips

Mention Promo Code: PT8081

15% Off 18-29s Trips

Promotion Details

Got your eye on the trip of a lifetime but need some time to get it together? Book an 18-29s trip at least 12 months in advance and get 10% off. Plus as always receive our AffordableTours.com 5% extra savings.

Must Book By Mon, Sep 30, 2019

View Promotion Terms & Conditions ›

10% discount applies to Intrepid 18 to 29's tours only for departures booked & deposited at least 12 months prior to travel. Excludes Tailor-made, Asia Passes, Short Break Adventures and tours operated by 3rd party suppliers. Discounts apply to new bookings only. The discount applies to the land tour price only and cannot be used in conjunction with any other offer. Discount does not apply to local payments, permits, additional travel arrangements, international and local airfares. A deposit of $100 per person per tour is required on booking with full payment required a minimum of 56 days prior to departure. All tours subject to availability. Prices are per person based on twin share accommodation, low season, tour only. Prices, itineraries and inclusions are subject to change without notice. Please note that unless the departure date is marked Departure Guaranteed (DG), there might be some changes to the tour including the departure date. This offer may be changed or withdrawn without notice at any time. Other restrictions may apply.

×

$904

Get Our Price
Get Quote

From

Wed,

Dec 16, 2020

To

Thu,

Dec 24, 2020
Deals

Promotions For This Departure

Current Promotions

Call or submit a quote for award-winning value and service!

15% Off 18-29s Trips

Mention Promo Code: PT8081

15% Off 18-29s Trips

Promotion Details

Got your eye on the trip of a lifetime but need some time to get it together? Book an 18-29s trip at least 12 months in advance and get 10% off. Plus as always receive our AffordableTours.com 5% extra savings.

Must Book By Mon, Sep 30, 2019

View Promotion Terms & Conditions ›

10% discount applies to Intrepid 18 to 29's tours only for departures booked & deposited at least 12 months prior to travel. Excludes Tailor-made, Asia Passes, Short Break Adventures and tours operated by 3rd party suppliers. Discounts apply to new bookings only. The discount applies to the land tour price only and cannot be used in conjunction with any other offer. Discount does not apply to local payments, permits, additional travel arrangements, international and local airfares. A deposit of $100 per person per tour is required on booking with full payment required a minimum of 56 days prior to departure. All tours subject to availability. Prices are per person based on twin share accommodation, low season, tour only. Prices, itineraries and inclusions are subject to change without notice. Please note that unless the departure date is marked Departure Guaranteed (DG), there might be some changes to the tour including the departure date. This offer may be changed or withdrawn without notice at any time. Other restrictions may apply.

×

$904

Get Our Price
Get Quote

From

Wed,

Dec 30, 2020

To

Thu,

Jan 07, 2021
Deals

Promotions For This Departure

Current Promotions

Call or submit a quote for award-winning value and service!

15% Off 18-29s Trips

Mention Promo Code: PT8081

15% Off 18-29s Trips

Promotion Details

Got your eye on the trip of a lifetime but need some time to get it together? Book an 18-29s trip at least 12 months in advance and get 10% off. Plus as always receive our AffordableTours.com 5% extra savings.

Must Book By Mon, Sep 30, 2019

View Promotion Terms & Conditions ›

10% discount applies to Intrepid 18 to 29's tours only for departures booked & deposited at least 12 months prior to travel. Excludes Tailor-made, Asia Passes, Short Break Adventures and tours operated by 3rd party suppliers. Discounts apply to new bookings only. The discount applies to the land tour price only and cannot be used in conjunction with any other offer. Discount does not apply to local payments, permits, additional travel arrangements, international and local airfares. A deposit of $100 per person per tour is required on booking with full payment required a minimum of 56 days prior to departure. All tours subject to availability. Prices are per person based on twin share accommodation, low season, tour only. Prices, itineraries and inclusions are subject to change without notice. Please note that unless the departure date is marked Departure Guaranteed (DG), there might be some changes to the tour including the departure date. This offer may be changed or withdrawn without notice at any time. Other restrictions may apply.

×

$882

Get Our Price
Get Quote

From

Wed,

Jan 06, 2021

To

Thu,

Jan 14, 2021
Deals

Promotions For This Departure

Current Promotions

Call or submit a quote for award-winning value and service!

15% Off 18-29s Trips

Mention Promo Code: PT8081

15% Off 18-29s Trips

Promotion Details

Got your eye on the trip of a lifetime but need some time to get it together? Book an 18-29s trip at least 12 months in advance and get 10% off. Plus as always receive our AffordableTours.com 5% extra savings.

Must Book By Mon, Sep 30, 2019

View Promotion Terms & Conditions ›

10% discount applies to Intrepid 18 to 29's tours only for departures booked & deposited at least 12 months prior to travel. Excludes Tailor-made, Asia Passes, Short Break Adventures and tours operated by 3rd party suppliers. Discounts apply to new bookings only. The discount applies to the land tour price only and cannot be used in conjunction with any other offer. Discount does not apply to local payments, permits, additional travel arrangements, international and local airfares. A deposit of $100 per person per tour is required on booking with full payment required a minimum of 56 days prior to departure. All tours subject to availability. Prices are per person based on twin share accommodation, low season, tour only. Prices, itineraries and inclusions are subject to change without notice. Please note that unless the departure date is marked Departure Guaranteed (DG), there might be some changes to the tour including the departure date. This offer may be changed or withdrawn without notice at any time. Other restrictions may apply.

×

$960

Get Our Price
Get Quote

From

Wed,

Jan 13, 2021

To

Thu,

Jan 21, 2021
Deals

Promotions For This Departure

Current Promotions

Call or submit a quote for award-winning value and service!

15% Off 18-29s Trips

Mention Promo Code: PT8081

15% Off 18-29s Trips

Promotion Details

Got your eye on the trip of a lifetime but need some time to get it together? Book an 18-29s trip at least 12 months in advance and get 10% off. Plus as always receive our AffordableTours.com 5% extra savings.

Must Book By Mon, Sep 30, 2019

View Promotion Terms & Conditions ›

10% discount applies to Intrepid 18 to 29's tours only for departures booked & deposited at least 12 months prior to travel. Excludes Tailor-made, Asia Passes, Short Break Adventures and tours operated by 3rd party suppliers. Discounts apply to new bookings only. The discount applies to the land tour price only and cannot be used in conjunction with any other offer. Discount does not apply to local payments, permits, additional travel arrangements, international and local airfares. A deposit of $100 per person per tour is required on booking with full payment required a minimum of 56 days prior to departure. All tours subject to availability. Prices are per person based on twin share accommodation, low season, tour only. Prices, itineraries and inclusions are subject to change without notice. Please note that unless the departure date is marked Departure Guaranteed (DG), there might be some changes to the tour including the departure date. This offer may be changed or withdrawn without notice at any time. Other restrictions may apply.

×

$960

Get Our Price
Get Quote

From

Wed,

Jan 20, 2021

To

Thu,

Jan 28, 2021
Deals

Promotions For This Departure

Current Promotions

Call or submit a quote for award-winning value and service!

15% Off 18-29s Trips

Mention Promo Code: PT8081

15% Off 18-29s Trips

Promotion Details

Got your eye on the trip of a lifetime but need some time to get it together? Book an 18-29s trip at least 12 months in advance and get 10% off. Plus as always receive our AffordableTours.com 5% extra savings.

Must Book By Mon, Sep 30, 2019

View Promotion Terms & Conditions ›

10% discount applies to Intrepid 18 to 29's tours only for departures booked & deposited at least 12 months prior to travel. Excludes Tailor-made, Asia Passes, Short Break Adventures and tours operated by 3rd party suppliers. Discounts apply to new bookings only. The discount applies to the land tour price only and cannot be used in conjunction with any other offer. Discount does not apply to local payments, permits, additional travel arrangements, international and local airfares. A deposit of $100 per person per tour is required on booking with full payment required a minimum of 56 days prior to departure. All tours subject to availability. Prices are per person based on twin share accommodation, low season, tour only. Prices, itineraries and inclusions are subject to change without notice. Please note that unless the departure date is marked Departure Guaranteed (DG), there might be some changes to the tour including the departure date. This offer may be changed or withdrawn without notice at any time. Other restrictions may apply.

×

$960

Get Our Price
Get Quote

From

Wed,

Jan 27, 2021

To

Thu,

Feb 04, 2021
Deals

Promotions For This Departure

Current Promotions

Call or submit a quote for award-winning value and service!

15% Off 18-29s Trips

Mention Promo Code: PT8081

15% Off 18-29s Trips

Promotion Details

Got your eye on the trip of a lifetime but need some time to get it together? Book an 18-29s trip at least 12 months in advance and get 10% off. Plus as always receive our AffordableTours.com 5% extra savings.

Must Book By Mon, Sep 30, 2019

View Promotion Terms & Conditions ›

10% discount applies to Intrepid 18 to 29's tours only for departures booked & deposited at least 12 months prior to travel. Excludes Tailor-made, Asia Passes, Short Break Adventures and tours operated by 3rd party suppliers. Discounts apply to new bookings only. The discount applies to the land tour price only and cannot be used in conjunction with any other offer. Discount does not apply to local payments, permits, additional travel arrangements, international and local airfares. A deposit of $100 per person per tour is required on booking with full payment required a minimum of 56 days prior to departure. All tours subject to availability. Prices are per person based on twin share accommodation, low season, tour only. Prices, itineraries and inclusions are subject to change without notice. Please note that unless the departure date is marked Departure Guaranteed (DG), there might be some changes to the tour including the departure date. This offer may be changed or withdrawn without notice at any time. Other restrictions may apply.

×

$960

Get Our Price
Get Quote

From

Wed,

Feb 03, 2021

To

Thu,

Feb 11, 2021
Deals

Promotions For This Departure

Current Promotions

Call or submit a quote for award-winning value and service!

15% Off 18-29s Trips

Mention Promo Code: PT8081

15% Off 18-29s Trips

Promotion Details

Got your eye on the trip of a lifetime but need some time to get it together? Book an 18-29s trip at least 12 months in advance and get 10% off. Plus as always receive our AffordableTours.com 5% extra savings.

Must Book By Mon, Sep 30, 2019

View Promotion Terms & Conditions ›

10% discount applies to Intrepid 18 to 29's tours only for departures booked & deposited at least 12 months prior to travel. Excludes Tailor-made, Asia Passes, Short Break Adventures and tours operated by 3rd party suppliers. Discounts apply to new bookings only. The discount applies to the land tour price only and cannot be used in conjunction with any other offer. Discount does not apply to local payments, permits, additional travel arrangements, international and local airfares. A deposit of $100 per person per tour is required on booking with full payment required a minimum of 56 days prior to departure. All tours subject to availability. Prices are per person based on twin share accommodation, low season, tour only. Prices, itineraries and inclusions are subject to change without notice. Please note that unless the departure date is marked Departure Guaranteed (DG), there might be some changes to the tour including the departure date. This offer may be changed or withdrawn without notice at any time. Other restrictions may apply.

×

$960

Get Our Price
Get Quote

From

Wed,

Feb 10, 2021

To

Thu,

Feb 18, 2021
Deals

Promotions For This Departure

Current Promotions

Call or submit a quote for award-winning value and service!

15% Off 18-29s Trips

Mention Promo Code: PT8081

15% Off 18-29s Trips

Promotion Details

Got your eye on the trip of a lifetime but need some time to get it together? Book an 18-29s trip at least 12 months in advance and get 10% off. Plus as always receive our AffordableTours.com 5% extra savings.

Must Book By Mon, Sep 30, 2019

View Promotion Terms & Conditions ›

10% discount applies to Intrepid 18 to 29's tours only for departures booked & deposited at least 12 months prior to travel. Excludes Tailor-made, Asia Passes, Short Break Adventures and tours operated by 3rd party suppliers. Discounts apply to new bookings only. The discount applies to the land tour price only and cannot be used in conjunction with any other offer. Discount does not apply to local payments, permits, additional travel arrangements, international and local airfares. A deposit of $100 per person per tour is required on booking with full payment required a minimum of 56 days prior to departure. All tours subject to availability. Prices are per person based on twin share accommodation, low season, tour only. Prices, itineraries and inclusions are subject to change without notice. Please note that unless the departure date is marked Departure Guaranteed (DG), there might be some changes to the tour including the departure date. This offer may be changed or withdrawn without notice at any time. Other restrictions may apply.

×

$960

Get Our Price
Get Quote

From

Wed,

Feb 17, 2021

To

Thu,

Feb 25, 2021
Deals

Promotions For This Departure

Current Promotions

Call or submit a quote for award-winning value and service!

15% Off 18-29s Trips

Mention Promo Code: PT8081

15% Off 18-29s Trips

Promotion Details

Got your eye on the trip of a lifetime but need some time to get it together? Book an 18-29s trip at least 12 months in advance and get 10% off. Plus as always receive our AffordableTours.com 5% extra savings.

Must Book By Mon, Sep 30, 2019

View Promotion Terms & Conditions ›

10% discount applies to Intrepid 18 to 29's tours only for departures booked & deposited at least 12 months prior to travel. Excludes Tailor-made, Asia Passes, Short Break Adventures and tours operated by 3rd party suppliers. Discounts apply to new bookings only. The discount applies to the land tour price only and cannot be used in conjunction with any other offer. Discount does not apply to local payments, permits, additional travel arrangements, international and local airfares. A deposit of $100 per person per tour is required on booking with full payment required a minimum of 56 days prior to departure. All tours subject to availability. Prices are per person based on twin share accommodation, low season, tour only. Prices, itineraries and inclusions are subject to change without notice. Please note that unless the departure date is marked Departure Guaranteed (DG), there might be some changes to the tour including the departure date. This offer may be changed or withdrawn without notice at any time. Other restrictions may apply.

×

$960

Get Our Price
Get Quote

From

Wed,

Feb 24, 2021

To

Thu,

Mar 04, 2021
Deals

Promotions For This Departure

Current Promotions

Call or submit a quote for award-winning value and service!

15% Off 18-29s Trips

Mention Promo Code: PT8081

15% Off 18-29s Trips

Promotion Details

Got your eye on the trip of a lifetime but need some time to get it together? Book an 18-29s trip at least 12 months in advance and get 10% off. Plus as always receive our AffordableTours.com 5% extra savings.

Must Book By Mon, Sep 30, 2019

View Promotion Terms & Conditions ›

10% discount applies to Intrepid 18 to 29's tours only for departures booked & deposited at least 12 months prior to travel. Excludes Tailor-made, Asia Passes, Short Break Adventures and tours operated by 3rd party suppliers. Discounts apply to new bookings only. The discount applies to the land tour price only and cannot be used in conjunction with any other offer. Discount does not apply to local payments, permits, additional travel arrangements, international and local airfares. A deposit of $100 per person per tour is required on booking with full payment required a minimum of 56 days prior to departure. All tours subject to availability. Prices are per person based on twin share accommodation, low season, tour only. Prices, itineraries and inclusions are subject to change without notice. Please note that unless the departure date is marked Departure Guaranteed (DG), there might be some changes to the tour including the departure date. This offer may be changed or withdrawn without notice at any time. Other restrictions may apply.

×

$960

Get Our Price
Get Quote

From

Wed,

Mar 03, 2021

To

Thu,

Mar 11, 2021
Deals

Promotions For This Departure

Current Promotions

Call or submit a quote for award-winning value and service!

15% Off 18-29s Trips

Mention Promo Code: PT8081

15% Off 18-29s Trips

Promotion Details

Got your eye on the trip of a lifetime but need some time to get it together? Book an 18-29s trip at least 12 months in advance and get 10% off. Plus as always receive our AffordableTours.com 5% extra savings.

Must Book By Mon, Sep 30, 2019

View Promotion Terms & Conditions ›

10% discount applies to Intrepid 18 to 29's tours only for departures booked & deposited at least 12 months prior to travel. Excludes Tailor-made, Asia Passes, Short Break Adventures and tours operated by 3rd party suppliers. Discounts apply to new bookings only. The discount applies to the land tour price only and cannot be used in conjunction with any other offer. Discount does not apply to local payments, permits, additional travel arrangements, international and local airfares. A deposit of $100 per person per tour is required on booking with full payment required a minimum of 56 days prior to departure. All tours subject to availability. Prices are per person based on twin share accommodation, low season, tour only. Prices, itineraries and inclusions are subject to change without notice. Please note that unless the departure date is marked Departure Guaranteed (DG), there might be some changes to the tour including the departure date. This offer may be changed or withdrawn without notice at any time. Other restrictions may apply.

×

$960

Get Our Price
Get Quote

From

Wed,

Mar 10, 2021

To

Thu,

Mar 18, 2021
Deals

Promotions For This Departure

Current Promotions

Call or submit a quote for award-winning value and service!

15% Off 18-29s Trips

Mention Promo Code: PT8081

15% Off 18-29s Trips

Promotion Details

Got your eye on the trip of a lifetime but need some time to get it together? Book an 18-29s trip at least 12 months in advance and get 10% off. Plus as always receive our AffordableTours.com 5% extra savings.

Must Book By Mon, Sep 30, 2019

View Promotion Terms & Conditions ›

10% discount applies to Intrepid 18 to 29's tours only for departures booked & deposited at least 12 months prior to travel. Excludes Tailor-made, Asia Passes, Short Break Adventures and tours operated by 3rd party suppliers. Discounts apply to new bookings only. The discount applies to the land tour price only and cannot be used in conjunction with any other offer. Discount does not apply to local payments, permits, additional travel arrangements, international and local airfares. A deposit of $100 per person per tour is required on booking with full payment required a minimum of 56 days prior to departure. All tours subject to availability. Prices are per person based on twin share accommodation, low season, tour only. Prices, itineraries and inclusions are subject to change without notice. Please note that unless the departure date is marked Departure Guaranteed (DG), there might be some changes to the tour including the departure date. This offer may be changed or withdrawn without notice at any time. Other restrictions may apply.

×

$960

Get Our Price
Get Quote

From

Wed,

Mar 17, 2021

To

Thu,

Mar 25, 2021
Deals

Promotions For This Departure

Current Promotions

Call or submit a quote for award-winning value and service!

15% Off 18-29s Trips

Mention Promo Code: PT8081

15% Off 18-29s Trips

Promotion Details

Got your eye on the trip of a lifetime but need some time to get it together? Book an 18-29s trip at least 12 months in advance and get 10% off. Plus as always receive our AffordableTours.com 5% extra savings.

Must Book By Mon, Sep 30, 2019

View Promotion Terms & Conditions ›

10% discount applies to Intrepid 18 to 29's tours only for departures booked & deposited at least 12 months prior to travel. Excludes Tailor-made, Asia Passes, Short Break Adventures and tours operated by 3rd party suppliers. Discounts apply to new bookings only. The discount applies to the land tour price only and cannot be used in conjunction with any other offer. Discount does not apply to local payments, permits, additional travel arrangements, international and local airfares. A deposit of $100 per person per tour is required on booking with full payment required a minimum of 56 days prior to departure. All tours subject to availability. Prices are per person based on twin share accommodation, low season, tour only. Prices, itineraries and inclusions are subject to change without notice. Please note that unless the departure date is marked Departure Guaranteed (DG), there might be some changes to the tour including the departure date. This offer may be changed or withdrawn without notice at any time. Other restrictions may apply.

×

$960

Get Our Price
Get Quote

From

Wed,

Mar 24, 2021

To

Thu,

Apr 01, 2021
Deals

Promotions For This Departure

Current Promotions

Call or submit a quote for award-winning value and service!

15% Off 18-29s Trips

Mention Promo Code: PT8081

15% Off 18-29s Trips

Promotion Details

Got your eye on the trip of a lifetime but need some time to get it together? Book an 18-29s trip at least 12 months in advance and get 10% off. Plus as always receive our AffordableTours.com 5% extra savings.

Must Book By Mon, Sep 30, 2019

View Promotion Terms & Conditions ›

10% discount applies to Intrepid 18 to 29's tours only for departures booked & deposited at least 12 months prior to travel. Excludes Tailor-made, Asia Passes, Short Break Adventures and tours operated by 3rd party suppliers. Discounts apply to new bookings only. The discount applies to the land tour price only and cannot be used in conjunction with any other offer. Discount does not apply to local payments, permits, additional travel arrangements, international and local airfares. A deposit of $100 per person per tour is required on booking with full payment required a minimum of 56 days prior to departure. All tours subject to availability. Prices are per person based on twin share accommodation, low season, tour only. Prices, itineraries and inclusions are subject to change without notice. Please note that unless the departure date is marked Departure Guaranteed (DG), there might be some changes to the tour including the departure date. This offer may be changed or withdrawn without notice at any time. Other restrictions may apply.

×

$960

Get Our Price
Get Quote

From

Wed,

Mar 31, 2021

To

Thu,

Apr 08, 2021
Deals

Promotions For This Departure

Current Promotions

Call or submit a quote for award-winning value and service!

15% Off 18-29s Trips

Mention Promo Code: PT8081

15% Off 18-29s Trips

Promotion Details

Got your eye on the trip of a lifetime but need some time to get it together? Book an 18-29s trip at least 12 months in advance and get 10% off. Plus as always receive our AffordableTours.com 5% extra savings.

Must Book By Mon, Sep 30, 2019

View Promotion Terms & Conditions ›

10% discount applies to Intrepid 18 to 29's tours only for departures booked & deposited at least 12 months prior to travel. Excludes Tailor-made, Asia Passes, Short Break Adventures and tours operated by 3rd party suppliers. Discounts apply to new bookings only. The discount applies to the land tour price only and cannot be used in conjunction with any other offer. Discount does not apply to local payments, permits, additional travel arrangements, international and local airfares. A deposit of $100 per person per tour is required on booking with full payment required a minimum of 56 days prior to departure. All tours subject to availability. Prices are per person based on twin share accommodation, low season, tour only. Prices, itineraries and inclusions are subject to change without notice. Please note that unless the departure date is marked Departure Guaranteed (DG), there might be some changes to the tour including the departure date. This offer may be changed or withdrawn without notice at any time. Other restrictions may apply.

×

$960

Get Our Price
Get Quote

From

Wed,

Apr 07, 2021

To

Thu,

Apr 15, 2021
Deals

Promotions For This Departure

Current Promotions

Call or submit a quote for award-winning value and service!

15% Off 18-29s Trips

Mention Promo Code: PT8081

15% Off 18-29s Trips

Promotion Details

Got your eye on the trip of a lifetime but need some time to get it together? Book an 18-29s trip at least 12 months in advance and get 10% off. Plus as always receive our AffordableTours.com 5% extra savings.

Must Book By Mon, Sep 30, 2019

View Promotion Terms & Conditions ›

10% discount applies to Intrepid 18 to 29's tours only for departures booked & deposited at least 12 months prior to travel. Excludes Tailor-made, Asia Passes, Short Break Adventures and tours operated by 3rd party suppliers. Discounts apply to new bookings only. The discount applies to the land tour price only and cannot be used in conjunction with any other offer. Discount does not apply to local payments, permits, additional travel arrangements, international and local airfares. A deposit of $100 per person per tour is required on booking with full payment required a minimum of 56 days prior to departure. All tours subject to availability. Prices are per person based on twin share accommodation, low season, tour only. Prices, itineraries and inclusions are subject to change without notice. Please note that unless the departure date is marked Departure Guaranteed (DG), there might be some changes to the tour including the departure date. This offer may be changed or withdrawn without notice at any time. Other restrictions may apply.

×

$960

Get Our Price
Get Quote

From

Wed,

Apr 14, 2021

To

Thu,

Apr 22, 2021
Deals

Promotions For This Departure

Current Promotions

Call or submit a quote for award-winning value and service!

15% Off 18-29s Trips

Mention Promo Code: PT8081

15% Off 18-29s Trips

Promotion Details

Got your eye on the trip of a lifetime but need some time to get it together? Book an 18-29s trip at least 12 months in advance and get 10% off. Plus as always receive our AffordableTours.com 5% extra savings.

Must Book By Mon, Sep 30, 2019

View Promotion Terms & Conditions ›

10% discount applies to Intrepid 18 to 29's tours only for departures booked & deposited at least 12 months prior to travel. Excludes Tailor-made, Asia Passes, Short Break Adventures and tours operated by 3rd party suppliers. Discounts apply to new bookings only. The discount applies to the land tour price only and cannot be used in conjunction with any other offer. Discount does not apply to local payments, permits, additional travel arrangements, international and local airfares. A deposit of $100 per person per tour is required on booking with full payment required a minimum of 56 days prior to departure. All tours subject to availability. Prices are per person based on twin share accommodation, low season, tour only. Prices, itineraries and inclusions are subject to change without notice. Please note that unless the departure date is marked Departure Guaranteed (DG), there might be some changes to the tour including the departure date. This offer may be changed or withdrawn without notice at any time. Other restrictions may apply.

×

$960

Get Our Price
Get Quote

From

Wed,

Apr 21, 2021

To

Thu,

Apr 29, 2021
Deals

Promotions For This Departure

Current Promotions

Call or submit a quote for award-winning value and service!

15% Off 18-29s Trips

Mention Promo Code: PT8081

15% Off 18-29s Trips

Promotion Details

Got your eye on the trip of a lifetime but need some time to get it together? Book an 18-29s trip at least 12 months in advance and get 10% off. Plus as always receive our AffordableTours.com 5% extra savings.

Must Book By Mon, Sep 30, 2019

View Promotion Terms & Conditions ›

10% discount applies to Intrepid 18 to 29's tours only for departures booked & deposited at least 12 months prior to travel. Excludes Tailor-made, Asia Passes, Short Break Adventures and tours operated by 3rd party suppliers. Discounts apply to new bookings only. The discount applies to the land tour price only and cannot be used in conjunction with any other offer. Discount does not apply to local payments, permits, additional travel arrangements, international and local airfares. A deposit of $100 per person per tour is required on booking with full payment required a minimum of 56 days prior to departure. All tours subject to availability. Prices are per person based on twin share accommodation, low season, tour only. Prices, itineraries and inclusions are subject to change without notice. Please note that unless the departure date is marked Departure Guaranteed (DG), there might be some changes to the tour including the departure date. This offer may be changed or withdrawn without notice at any time. Other restrictions may apply.

×

$960

Get Our Price
Get Quote

From

Wed,

Apr 28, 2021

To

Thu,

May 06, 2021
Deals

Promotions For This Departure

Current Promotions

Call or submit a quote for award-winning value and service!

15% Off 18-29s Trips

Mention Promo Code: PT8081

15% Off 18-29s Trips

Promotion Details

Got your eye on the trip of a lifetime but need some time to get it together? Book an 18-29s trip at least 12 months in advance and get 10% off. Plus as always receive our AffordableTours.com 5% extra savings.

Must Book By Mon, Sep 30, 2019

View Promotion Terms & Conditions ›

10% discount applies to Intrepid 18 to 29's tours only for departures booked & deposited at least 12 months prior to travel. Excludes Tailor-made, Asia Passes, Short Break Adventures and tours operated by 3rd party suppliers. Discounts apply to new bookings only. The discount applies to the land tour price only and cannot be used in conjunction with any other offer. Discount does not apply to local payments, permits, additional travel arrangements, international and local airfares. A deposit of $100 per person per tour is required on booking with full payment required a minimum of 56 days prior to departure. All tours subject to availability. Prices are per person based on twin share accommodation, low season, tour only. Prices, itineraries and inclusions are subject to change without notice. Please note that unless the departure date is marked Departure Guaranteed (DG), there might be some changes to the tour including the departure date. This offer may be changed or withdrawn without notice at any time. Other restrictions may apply.

×

$960

Get Our Price
Get Quote

From

Wed,

May 05, 2021

To

Thu,

May 13, 2021
Deals

Promotions For This Departure

Current Promotions

Call or submit a quote for award-winning value and service!

15% Off 18-29s Trips

Mention Promo Code: PT8081

15% Off 18-29s Trips

Promotion Details

Got your eye on the trip of a lifetime but need some time to get it together? Book an 18-29s trip at least 12 months in advance and get 10% off. Plus as always receive our AffordableTours.com 5% extra savings.

Must Book By Mon, Sep 30, 2019

View Promotion Terms & Conditions ›

10% discount applies to Intrepid 18 to 29's tours only for departures booked & deposited at least 12 months prior to travel. Excludes Tailor-made, Asia Passes, Short Break Adventures and tours operated by 3rd party suppliers. Discounts apply to new bookings only. The discount applies to the land tour price only and cannot be used in conjunction with any other offer. Discount does not apply to local payments, permits, additional travel arrangements, international and local airfares. A deposit of $100 per person per tour is required on booking with full payment required a minimum of 56 days prior to departure. All tours subject to availability. Prices are per person based on twin share accommodation, low season, tour only. Prices, itineraries and inclusions are subject to change without notice. Please note that unless the departure date is marked Departure Guaranteed (DG), there might be some changes to the tour including the departure date. This offer may be changed or withdrawn without notice at any time. Other restrictions may apply.

×

$960

Get Our Price
Get Quote

From

Wed,

May 12, 2021

To

Thu,

May 20, 2021
Deals

Promotions For This Departure

Current Promotions

Call or submit a quote for award-winning value and service!

15% Off 18-29s Trips

Mention Promo Code: PT8081

15% Off 18-29s Trips

Promotion Details

Got your eye on the trip of a lifetime but need some time to get it together? Book an 18-29s trip at least 12 months in advance and get 10% off. Plus as always receive our AffordableTours.com 5% extra savings.

Must Book By Mon, Sep 30, 2019

View Promotion Terms & Conditions ›

10% discount applies to Intrepid 18 to 29's tours only for departures booked & deposited at least 12 months prior to travel. Excludes Tailor-made, Asia Passes, Short Break Adventures and tours operated by 3rd party suppliers. Discounts apply to new bookings only. The discount applies to the land tour price only and cannot be used in conjunction with any other offer. Discount does not apply to local payments, permits, additional travel arrangements, international and local airfares. A deposit of $100 per person per tour is required on booking with full payment required a minimum of 56 days prior to departure. All tours subject to availability. Prices are per person based on twin share accommodation, low season, tour only. Prices, itineraries and inclusions are subject to change without notice. Please note that unless the departure date is marked Departure Guaranteed (DG), there might be some changes to the tour including the departure date. This offer may be changed or withdrawn without notice at any time. Other restrictions may apply.

×

$960

Get Our Price
Get Quote

From

Wed,

May 19, 2021

To

Thu,

May 27, 2021
Deals

Promotions For This Departure

Current Promotions

Call or submit a quote for award-winning value and service!

15% Off 18-29s Trips

Mention Promo Code: PT8081

15% Off 18-29s Trips

Promotion Details

Got your eye on the trip of a lifetime but need some time to get it together? Book an 18-29s trip at least 12 months in advance and get 10% off. Plus as always receive our AffordableTours.com 5% extra savings.

Must Book By Mon, Sep 30, 2019

View Promotion Terms & Conditions ›

10% discount applies to Intrepid 18 to 29's tours only for departures booked & deposited at least 12 months prior to travel. Excludes Tailor-made, Asia Passes, Short Break Adventures and tours operated by 3rd party suppliers. Discounts apply to new bookings only. The discount applies to the land tour price only and cannot be used in conjunction with any other offer. Discount does not apply to local payments, permits, additional travel arrangements, international and local airfares. A deposit of $100 per person per tour is required on booking with full payment required a minimum of 56 days prior to departure. All tours subject to availability. Prices are per person based on twin share accommodation, low season, tour only. Prices, itineraries and inclusions are subject to change without notice. Please note that unless the departure date is marked Departure Guaranteed (DG), there might be some changes to the tour including the departure date. This offer may be changed or withdrawn without notice at any time. Other restrictions may apply.

×

$960

Get Our Price
Get Quote

From

Wed,

May 26, 2021

To

Thu,

Jun 03, 2021
Deals

Promotions For This Departure

Current Promotions

Call or submit a quote for award-winning value and service!

15% Off 18-29s Trips

Mention Promo Code: PT8081

15% Off 18-29s Trips

Promotion Details

Got your eye on the trip of a lifetime but need some time to get it together? Book an 18-29s trip at least 12 months in advance and get 10% off. Plus as always receive our AffordableTours.com 5% extra savings.

Must Book By Mon, Sep 30, 2019

View Promotion Terms & Conditions ›

10% discount applies to Intrepid 18 to 29's tours only for departures booked & deposited at least 12 months prior to travel. Excludes Tailor-made, Asia Passes, Short Break Adventures and tours operated by 3rd party suppliers. Discounts apply to new bookings only. The discount applies to the land tour price only and cannot be used in conjunction with any other offer. Discount does not apply to local payments, permits, additional travel arrangements, international and local airfares. A deposit of $100 per person per tour is required on booking with full payment required a minimum of 56 days prior to departure. All tours subject to availability. Prices are per person based on twin share accommodation, low season, tour only. Prices, itineraries and inclusions are subject to change without notice. Please note that unless the departure date is marked Departure Guaranteed (DG), there might be some changes to the tour including the departure date. This offer may be changed or withdrawn without notice at any time. Other restrictions may apply.

×

$960

Get Our Price
Get Quote

From

Wed,

Jun 02, 2021

To

Thu,

Jun 10, 2021
Deals

Promotions For This Departure

Current Promotions

Call or submit a quote for award-winning value and service!

15% Off 18-29s Trips

Mention Promo Code: PT8081

15% Off 18-29s Trips

Promotion Details

Got your eye on the trip of a lifetime but need some time to get it together? Book an 18-29s trip at least 12 months in advance and get 10% off. Plus as always receive our AffordableTours.com 5% extra savings.

Must Book By Mon, Sep 30, 2019

View Promotion Terms & Conditions ›

10% discount applies to Intrepid 18 to 29's tours only for departures booked & deposited at least 12 months prior to travel. Excludes Tailor-made, Asia Passes, Short Break Adventures and tours operated by 3rd party suppliers. Discounts apply to new bookings only. The discount applies to the land tour price only and cannot be used in conjunction with any other offer. Discount does not apply to local payments, permits, additional travel arrangements, international and local airfares. A deposit of $100 per person per tour is required on booking with full payment required a minimum of 56 days prior to departure. All tours subject to availability. Prices are per person based on twin share accommodation, low season, tour only. Prices, itineraries and inclusions are subject to change without notice. Please note that unless the departure date is marked Departure Guaranteed (DG), there might be some changes to the tour including the departure date. This offer may be changed or withdrawn without notice at any time. Other restrictions may apply.

×

$960

Get Our Price
Get Quote

From

Wed,

Jun 16, 2021

To

Thu,

Jun 24, 2021
Deals

Promotions For This Departure

Current Promotions

Call or submit a quote for award-winning value and service!

15% Off 18-29s Trips

Mention Promo Code: PT8081

15% Off 18-29s Trips

Promotion Details

Got your eye on the trip of a lifetime but need some time to get it together? Book an 18-29s trip at least 12 months in advance and get 10% off. Plus as always receive our AffordableTours.com 5% extra savings.

Must Book By Mon, Sep 30, 2019

View Promotion Terms & Conditions ›

10% discount applies to Intrepid 18 to 29's tours only for departures booked & deposited at least 12 months prior to travel. Excludes Tailor-made, Asia Passes, Short Break Adventures and tours operated by 3rd party suppliers. Discounts apply to new bookings only. The discount applies to the land tour price only and cannot be used in conjunction with any other offer. Discount does not apply to local payments, permits, additional travel arrangements, international and local airfares. A deposit of $100 per person per tour is required on booking with full payment required a minimum of 56 days prior to departure. All tours subject to availability. Prices are per person based on twin share accommodation, low season, tour only. Prices, itineraries and inclusions are subject to change without notice. Please note that unless the departure date is marked Departure Guaranteed (DG), there might be some changes to the tour including the departure date. This offer may be changed or withdrawn without notice at any time. Other restrictions may apply.

×

$960

Get Our Price
Get Quote

From

Wed,

Jun 30, 2021

To

Thu,

Jul 08, 2021
Deals

Promotions For This Departure

Current Promotions

Call or submit a quote for award-winning value and service!

15% Off 18-29s Trips

Mention Promo Code: PT8081

15% Off 18-29s Trips

Promotion Details

Got your eye on the trip of a lifetime but need some time to get it together? Book an 18-29s trip at least 12 months in advance and get 10% off. Plus as always receive our AffordableTours.com 5% extra savings.

Must Book By Mon, Sep 30, 2019

View Promotion Terms & Conditions ›

10% discount applies to Intrepid 18 to 29's tours only for departures booked & deposited at least 12 months prior to travel. Excludes Tailor-made, Asia Passes, Short Break Adventures and tours operated by 3rd party suppliers. Discounts apply to new bookings only. The discount applies to the land tour price only and cannot be used in conjunction with any other offer. Discount does not apply to local payments, permits, additional travel arrangements, international and local airfares. A deposit of $100 per person per tour is required on booking with full payment required a minimum of 56 days prior to departure. All tours subject to availability. Prices are per person based on twin share accommodation, low season, tour only. Prices, itineraries and inclusions are subject to change without notice. Please note that unless the departure date is marked Departure Guaranteed (DG), there might be some changes to the tour including the departure date. This offer may be changed or withdrawn without notice at any time. Other restrictions may apply.

×

$960

Get Our Price
Get Quote

From

Wed,

Jul 07, 2021

To

Thu,

Jul 15, 2021
Deals

Promotions For This Departure

Current Promotions

Call or submit a quote for award-winning value and service!

15% Off 18-29s Trips

Mention Promo Code: PT8081

15% Off 18-29s Trips

Promotion Details

Got your eye on the trip of a lifetime but need some time to get it together? Book an 18-29s trip at least 12 months in advance and get 10% off. Plus as always receive our AffordableTours.com 5% extra savings.

Must Book By Mon, Sep 30, 2019

View Promotion Terms & Conditions ›

10% discount applies to Intrepid 18 to 29's tours only for departures booked & deposited at least 12 months prior to travel. Excludes Tailor-made, Asia Passes, Short Break Adventures and tours operated by 3rd party suppliers. Discounts apply to new bookings only. The discount applies to the land tour price only and cannot be used in conjunction with any other offer. Discount does not apply to local payments, permits, additional travel arrangements, international and local airfares. A deposit of $100 per person per tour is required on booking with full payment required a minimum of 56 days prior to departure. All tours subject to availability. Prices are per person based on twin share accommodation, low season, tour only. Prices, itineraries and inclusions are subject to change without notice. Please note that unless the departure date is marked Departure Guaranteed (DG), there might be some changes to the tour including the departure date. This offer may be changed or withdrawn without notice at any time. Other restrictions may apply.

×

$960

Get Our Price
Get Quote

From

Wed,

Jul 21, 2021

To

Thu,

Jul 29, 2021
Deals

Promotions For This Departure

Current Promotions

Call or submit a quote for award-winning value and service!

15% Off 18-29s Trips

Mention Promo Code: PT8081

15% Off 18-29s Trips

Promotion Details

Got your eye on the trip of a lifetime but need some time to get it together? Book an 18-29s trip at least 12 months in advance and get 10% off. Plus as always receive our AffordableTours.com 5% extra savings.

Must Book By Mon, Sep 30, 2019

View Promotion Terms & Conditions ›

10% discount applies to Intrepid 18 to 29's tours only for departures booked & deposited at least 12 months prior to travel. Excludes Tailor-made, Asia Passes, Short Break Adventures and tours operated by 3rd party suppliers. Discounts apply to new bookings only. The discount applies to the land tour price only and cannot be used in conjunction with any other offer. Discount does not apply to local payments, permits, additional travel arrangements, international and local airfares. A deposit of $100 per person per tour is required on booking with full payment required a minimum of 56 days prior to departure. All tours subject to availability. Prices are per person based on twin share accommodation, low season, tour only. Prices, itineraries and inclusions are subject to change without notice. Please note that unless the departure date is marked Departure Guaranteed (DG), there might be some changes to the tour including the departure date. This offer may be changed or withdrawn without notice at any time. Other restrictions may apply.

×

$960

Get Our Price
Get Quote

From

Wed,

Jul 28, 2021

To

Thu,

Aug 05, 2021
Deals

Promotions For This Departure

Current Promotions

Call or submit a quote for award-winning value and service!

15% Off 18-29s Trips

Mention Promo Code: PT8081

15% Off 18-29s Trips

Promotion Details

Got your eye on the trip of a lifetime but need some time to get it together? Book an 18-29s trip at least 12 months in advance and get 10% off. Plus as always receive our AffordableTours.com 5% extra savings.

Must Book By Mon, Sep 30, 2019

View Promotion Terms & Conditions ›

10% discount applies to Intrepid 18 to 29's tours only for departures booked & deposited at least 12 months prior to travel. Excludes Tailor-made, Asia Passes, Short Break Adventures and tours operated by 3rd party suppliers. Discounts apply to new bookings only. The discount applies to the land tour price only and cannot be used in conjunction with any other offer. Discount does not apply to local payments, permits, additional travel arrangements, international and local airfares. A deposit of $100 per person per tour is required on booking with full payment required a minimum of 56 days prior to departure. All tours subject to availability. Prices are per person based on twin share accommodation, low season, tour only. Prices, itineraries and inclusions are subject to change without notice. Please note that unless the departure date is marked Departure Guaranteed (DG), there might be some changes to the tour including the departure date. This offer may be changed or withdrawn without notice at any time. Other restrictions may apply.

×

$960

Get Our Price
Get Quote

From

Wed,

Aug 04, 2021

To

Thu,

Aug 12, 2021
Deals

Promotions For This Departure

Current Promotions

Call or submit a quote for award-winning value and service!

15% Off 18-29s Trips

Mention Promo Code: PT8081

15% Off 18-29s Trips

Promotion Details

Got your eye on the trip of a lifetime but need some time to get it together? Book an 18-29s trip at least 12 months in advance and get 10% off. Plus as always receive our AffordableTours.com 5% extra savings.

Must Book By Mon, Sep 30, 2019

View Promotion Terms & Conditions ›

10% discount applies to Intrepid 18 to 29's tours only for departures booked & deposited at least 12 months prior to travel. Excludes Tailor-made, Asia Passes, Short Break Adventures and tours operated by 3rd party suppliers. Discounts apply to new bookings only. The discount applies to the land tour price only and cannot be used in conjunction with any other offer. Discount does not apply to local payments, permits, additional travel arrangements, international and local airfares. A deposit of $100 per person per tour is required on booking with full payment required a minimum of 56 days prior to departure. All tours subject to availability. Prices are per person based on twin share accommodation, low season, tour only. Prices, itineraries and inclusions are subject to change without notice. Please note that unless the departure date is marked Departure Guaranteed (DG), there might be some changes to the tour including the departure date. This offer may be changed or withdrawn without notice at any time. Other restrictions may apply.

×

$960

Get Our Price
Get Quote

From

Wed,

Aug 18, 2021

To

Thu,

Aug 26, 2021
Deals

Promotions For This Departure

Current Promotions

Call or submit a quote for award-winning value and service!

15% Off 18-29s Trips

Mention Promo Code: PT8081

15% Off 18-29s Trips

Promotion Details

Got your eye on the trip of a lifetime but need some time to get it together? Book an 18-29s trip at least 12 months in advance and get 10% off. Plus as always receive our AffordableTours.com 5% extra savings.

Must Book By Mon, Sep 30, 2019

View Promotion Terms & Conditions ›

10% discount applies to Intrepid 18 to 29's tours only for departures booked & deposited at least 12 months prior to travel. Excludes Tailor-made, Asia Passes, Short Break Adventures and tours operated by 3rd party suppliers. Discounts apply to new bookings only. The discount applies to the land tour price only and cannot be used in conjunction with any other offer. Discount does not apply to local payments, permits, additional travel arrangements, international and local airfares. A deposit of $100 per person per tour is required on booking with full payment required a minimum of 56 days prior to departure. All tours subject to availability. Prices are per person based on twin share accommodation, low season, tour only. Prices, itineraries and inclusions are subject to change without notice. Please note that unless the departure date is marked Departure Guaranteed (DG), there might be some changes to the tour including the departure date. This offer may be changed or withdrawn without notice at any time. Other restrictions may apply.

×

$960

Get Our Price
Get Quote

From

Wed,

Aug 25, 2021

To

Thu,

Sep 02, 2021
Deals

Promotions For This Departure

Current Promotions

Call or submit a quote for award-winning value and service!

15% Off 18-29s Trips

Mention Promo Code: PT8081

15% Off 18-29s Trips

Promotion Details

Got your eye on the trip of a lifetime but need some time to get it together? Book an 18-29s trip at least 12 months in advance and get 10% off. Plus as always receive our AffordableTours.com 5% extra savings.

Must Book By Mon, Sep 30, 2019

View Promotion Terms & Conditions ›

10% discount applies to Intrepid 18 to 29's tours only for departures booked & deposited at least 12 months prior to travel. Excludes Tailor-made, Asia Passes, Short Break Adventures and tours operated by 3rd party suppliers. Discounts apply to new bookings only. The discount applies to the land tour price only and cannot be used in conjunction with any other offer. Discount does not apply to local payments, permits, additional travel arrangements, international and local airfares. A deposit of $100 per person per tour is required on booking with full payment required a minimum of 56 days prior to departure. All tours subject to availability. Prices are per person based on twin share accommodation, low season, tour only. Prices, itineraries and inclusions are subject to change without notice. Please note that unless the departure date is marked Departure Guaranteed (DG), there might be some changes to the tour including the departure date. This offer may be changed or withdrawn without notice at any time. Other restrictions may apply.

×

$960

Get Our Price
Get Quote

From

Wed,

Sep 01, 2021

To

Thu,

Sep 09, 2021
Deals

Promotions For This Departure

Current Promotions

Call or submit a quote for award-winning value and service!

15% Off 18-29s Trips

Mention Promo Code: PT8081

15% Off 18-29s Trips

Promotion Details

Got your eye on the trip of a lifetime but need some time to get it together? Book an 18-29s trip at least 12 months in advance and get 10% off. Plus as always receive our AffordableTours.com 5% extra savings.

Must Book By Mon, Sep 30, 2019

View Promotion Terms & Conditions ›

10% discount applies to Intrepid 18 to 29's tours only for departures booked & deposited at least 12 months prior to travel. Excludes Tailor-made, Asia Passes, Short Break Adventures and tours operated by 3rd party suppliers. Discounts apply to new bookings only. The discount applies to the land tour price only and cannot be used in conjunction with any other offer. Discount does not apply to local payments, permits, additional travel arrangements, international and local airfares. A deposit of $100 per person per tour is required on booking with full payment required a minimum of 56 days prior to departure. All tours subject to availability. Prices are per person based on twin share accommodation, low season, tour only. Prices, itineraries and inclusions are subject to change without notice. Please note that unless the departure date is marked Departure Guaranteed (DG), there might be some changes to the tour including the departure date. This offer may be changed or withdrawn without notice at any time. Other restrictions may apply.

×

$960

Get Our Price
Get Quote

From

Wed,

Sep 08, 2021

To

Thu,

Sep 16, 2021
Deals

Promotions For This Departure

Current Promotions

Call or submit a quote for award-winning value and service!

15% Off 18-29s Trips

Mention Promo Code: PT8081

15% Off 18-29s Trips

Promotion Details

Got your eye on the trip of a lifetime but need some time to get it together? Book an 18-29s trip at least 12 months in advance and get 10% off. Plus as always receive our AffordableTours.com 5% extra savings.

Must Book By Mon, Sep 30, 2019

View Promotion Terms & Conditions ›

10% discount applies to Intrepid 18 to 29's tours only for departures booked & deposited at least 12 months prior to travel. Excludes Tailor-made, Asia Passes, Short Break Adventures and tours operated by 3rd party suppliers. Discounts apply to new bookings only. The discount applies to the land tour price only and cannot be used in conjunction with any other offer. Discount does not apply to local payments, permits, additional travel arrangements, international and local airfares. A deposit of $100 per person per tour is required on booking with full payment required a minimum of 56 days prior to departure. All tours subject to availability. Prices are per person based on twin share accommodation, low season, tour only. Prices, itineraries and inclusions are subject to change without notice. Please note that unless the departure date is marked Departure Guaranteed (DG), there might be some changes to the tour including the departure date. This offer may be changed or withdrawn without notice at any time. Other restrictions may apply.

×

$960

Get Our Price
Get Quote

From

Wed,

Sep 15, 2021

To

Thu,

Sep 23, 2021
Deals

Promotions For This Departure

Current Promotions

Call or submit a quote for award-winning value and service!

15% Off 18-29s Trips

Mention Promo Code: PT8081

15% Off 18-29s Trips

Promotion Details

Got your eye on the trip of a lifetime but need some time to get it together? Book an 18-29s trip at least 12 months in advance and get 10% off. Plus as always receive our AffordableTours.com 5% extra savings.

Must Book By Mon, Sep 30, 2019

View Promotion Terms & Conditions ›

10% discount applies to Intrepid 18 to 29's tours only for departures booked & deposited at least 12 months prior to travel. Excludes Tailor-made, Asia Passes, Short Break Adventures and tours operated by 3rd party suppliers. Discounts apply to new bookings only. The discount applies to the land tour price only and cannot be used in conjunction with any other offer. Discount does not apply to local payments, permits, additional travel arrangements, international and local airfares. A deposit of $100 per person per tour is required on booking with full payment required a minimum of 56 days prior to departure. All tours subject to availability. Prices are per person based on twin share accommodation, low season, tour only. Prices, itineraries and inclusions are subject to change without notice. Please note that unless the departure date is marked Departure Guaranteed (DG), there might be some changes to the tour including the departure date. This offer may be changed or withdrawn without notice at any time. Other restrictions may apply.

×

$960

Get Our Price
Get Quote

From

Wed,

Sep 22, 2021

To

Thu,

Sep 30, 2021
Deals

Promotions For This Departure

Current Promotions

Call or submit a quote for award-winning value and service!

15% Off 18-29s Trips

Mention Promo Code: PT8081

15% Off 18-29s Trips

Promotion Details

Got your eye on the trip of a lifetime but need some time to get it together? Book an 18-29s trip at least 12 months in advance and get 10% off. Plus as always receive our AffordableTours.com 5% extra savings.

Must Book By Mon, Sep 30, 2019

View Promotion Terms & Conditions ›

10% discount applies to Intrepid 18 to 29's tours only for departures booked & deposited at least 12 months prior to travel. Excludes Tailor-made, Asia Passes, Short Break Adventures and tours operated by 3rd party suppliers. Discounts apply to new bookings only. The discount applies to the land tour price only and cannot be used in conjunction with any other offer. Discount does not apply to local payments, permits, additional travel arrangements, international and local airfares. A deposit of $100 per person per tour is required on booking with full payment required a minimum of 56 days prior to departure. All tours subject to availability. Prices are per person based on twin share accommodation, low season, tour only. Prices, itineraries and inclusions are subject to change without notice. Please note that unless the departure date is marked Departure Guaranteed (DG), there might be some changes to the tour including the departure date. This offer may be changed or withdrawn without notice at any time. Other restrictions may apply.

×

$960

Get Our Price
Get Quote

From

Wed,

Sep 29, 2021

To

Thu,

Oct 07, 2021
Deals

Promotions For This Departure

Current Promotions

Call or submit a quote for award-winning value and service!

15% Off 18-29s Trips

Mention Promo Code: PT8081

15% Off 18-29s Trips

Promotion Details

Got your eye on the trip of a lifetime but need some time to get it together? Book an 18-29s trip at least 12 months in advance and get 10% off. Plus as always receive our AffordableTours.com 5% extra savings.

Must Book By Mon, Sep 30, 2019

View Promotion Terms & Conditions ›

10% discount applies to Intrepid 18 to 29's tours only for departures booked & deposited at least 12 months prior to travel. Excludes Tailor-made, Asia Passes, Short Break Adventures and tours operated by 3rd party suppliers. Discounts apply to new bookings only. The discount applies to the land tour price only and cannot be used in conjunction with any other offer. Discount does not apply to local payments, permits, additional travel arrangements, international and local airfares. A deposit of $100 per person per tour is required on booking with full payment required a minimum of 56 days prior to departure. All tours subject to availability. Prices are per person based on twin share accommodation, low season, tour only. Prices, itineraries and inclusions are subject to change without notice. Please note that unless the departure date is marked Departure Guaranteed (DG), there might be some changes to the tour including the departure date. This offer may be changed or withdrawn without notice at any time. Other restrictions may apply.

×

$960

Get Our Price
Get Quote

From

Wed,

Oct 06, 2021

To

Thu,

Oct 14, 2021
Deals

Promotions For This Departure

Current Promotions

Call or submit a quote for award-winning value and service!

15% Off 18-29s Trips

Mention Promo Code: PT8081

15% Off 18-29s Trips

Promotion Details

Got your eye on the trip of a lifetime but need some time to get it together? Book an 18-29s trip at least 12 months in advance and get 10% off. Plus as always receive our AffordableTours.com 5% extra savings.

Must Book By Mon, Sep 30, 2019

View Promotion Terms & Conditions ›

10% discount applies to Intrepid 18 to 29's tours only for departures booked & deposited at least 12 months prior to travel. Excludes Tailor-made, Asia Passes, Short Break Adventures and tours operated by 3rd party suppliers. Discounts apply to new bookings only. The discount applies to the land tour price only and cannot be used in conjunction with any other offer. Discount does not apply to local payments, permits, additional travel arrangements, international and local airfares. A deposit of $100 per person per tour is required on booking with full payment required a minimum of 56 days prior to departure. All tours subject to availability. Prices are per person based on twin share accommodation, low season, tour only. Prices, itineraries and inclusions are subject to change without notice. Please note that unless the departure date is marked Departure Guaranteed (DG), there might be some changes to the tour including the departure date. This offer may be changed or withdrawn without notice at any time. Other restrictions may apply.

×

$960

Get Our Price
Get Quote

From

Wed,

Oct 13, 2021

To

Thu,

Oct 21, 2021
Deals

Promotions For This Departure

Current Promotions

Call or submit a quote for award-winning value and service!

15% Off 18-29s Trips

Mention Promo Code: PT8081

15% Off 18-29s Trips

Promotion Details

Got your eye on the trip of a lifetime but need some time to get it together? Book an 18-29s trip at least 12 months in advance and get 10% off. Plus as always receive our AffordableTours.com 5% extra savings.

Must Book By Mon, Sep 30, 2019

View Promotion Terms & Conditions ›

10% discount applies to Intrepid 18 to 29's tours only for departures booked & deposited at least 12 months prior to travel. Excludes Tailor-made, Asia Passes, Short Break Adventures and tours operated by 3rd party suppliers. Discounts apply to new bookings only. The discount applies to the land tour price only and cannot be used in conjunction with any other offer. Discount does not apply to local payments, permits, additional travel arrangements, international and local airfares. A deposit of $100 per person per tour is required on booking with full payment required a minimum of 56 days prior to departure. All tours subject to availability. Prices are per person based on twin share accommodation, low season, tour only. Prices, itineraries and inclusions are subject to change without notice. Please note that unless the departure date is marked Departure Guaranteed (DG), there might be some changes to the tour including the departure date. This offer may be changed or withdrawn without notice at any time. Other restrictions may apply.

×

$960

Get Our Price
Get Quote

From

Wed,

Oct 20, 2021

To

Thu,

Oct 28, 2021
Deals

Promotions For This Departure

Current Promotions

Call or submit a quote for award-winning value and service!

15% Off 18-29s Trips

Mention Promo Code: PT8081

15% Off 18-29s Trips

Promotion Details

Got your eye on the trip of a lifetime but need some time to get it together? Book an 18-29s trip at least 12 months in advance and get 10% off. Plus as always receive our AffordableTours.com 5% extra savings.

Must Book By Mon, Sep 30, 2019

View Promotion Terms & Conditions ›

10% discount applies to Intrepid 18 to 29's tours only for departures booked & deposited at least 12 months prior to travel. Excludes Tailor-made, Asia Passes, Short Break Adventures and tours operated by 3rd party suppliers. Discounts apply to new bookings only. The discount applies to the land tour price only and cannot be used in conjunction with any other offer. Discount does not apply to local payments, permits, additional travel arrangements, international and local airfares. A deposit of $100 per person per tour is required on booking with full payment required a minimum of 56 days prior to departure. All tours subject to availability. Prices are per person based on twin share accommodation, low season, tour only. Prices, itineraries and inclusions are subject to change without notice. Please note that unless the departure date is marked Departure Guaranteed (DG), there might be some changes to the tour including the departure date. This offer may be changed or withdrawn without notice at any time. Other restrictions may apply.

×

$960

Get Our Price
Get Quote

From

Wed,

Oct 27, 2021

To

Thu,

Nov 04, 2021
Deals

Promotions For This Departure

Current Promotions

Call or submit a quote for award-winning value and service!

15% Off 18-29s Trips

Mention Promo Code: PT8081

15% Off 18-29s Trips

Promotion Details

Got your eye on the trip of a lifetime but need some time to get it together? Book an 18-29s trip at least 12 months in advance and get 10% off. Plus as always receive our AffordableTours.com 5% extra savings.

Must Book By Mon, Sep 30, 2019

View Promotion Terms & Conditions ›

10% discount applies to Intrepid 18 to 29's tours only for departures booked & deposited at least 12 months prior to travel. Excludes Tailor-made, Asia Passes, Short Break Adventures and tours operated by 3rd party suppliers. Discounts apply to new bookings only. The discount applies to the land tour price only and cannot be used in conjunction with any other offer. Discount does not apply to local payments, permits, additional travel arrangements, international and local airfares. A deposit of $100 per person per tour is required on booking with full payment required a minimum of 56 days prior to departure. All tours subject to availability. Prices are per person based on twin share accommodation, low season, tour only. Prices, itineraries and inclusions are subject to change without notice. Please note that unless the departure date is marked Departure Guaranteed (DG), there might be some changes to the tour including the departure date. This offer may be changed or withdrawn without notice at any time. Other restrictions may apply.

×

$960

Get Our Price
Get Quote

From

Wed,

Nov 03, 2021

To

Thu,

Nov 11, 2021
Deals

Promotions For This Departure

Current Promotions

Call or submit a quote for award-winning value and service!

15% Off 18-29s Trips

Mention Promo Code: PT8081

15% Off 18-29s Trips

Promotion Details

Got your eye on the trip of a lifetime but need some time to get it together? Book an 18-29s trip at least 12 months in advance and get 10% off. Plus as always receive our AffordableTours.com 5% extra savings.

Must Book By Mon, Sep 30, 2019

View Promotion Terms & Conditions ›

10% discount applies to Intrepid 18 to 29's tours only for departures booked & deposited at least 12 months prior to travel. Excludes Tailor-made, Asia Passes, Short Break Adventures and tours operated by 3rd party suppliers. Discounts apply to new bookings only. The discount applies to the land tour price only and cannot be used in conjunction with any other offer. Discount does not apply to local payments, permits, additional travel arrangements, international and local airfares. A deposit of $100 per person per tour is required on booking with full payment required a minimum of 56 days prior to departure. All tours subject to availability. Prices are per person based on twin share accommodation, low season, tour only. Prices, itineraries and inclusions are subject to change without notice. Please note that unless the departure date is marked Departure Guaranteed (DG), there might be some changes to the tour including the departure date. This offer may be changed or withdrawn without notice at any time. Other restrictions may apply.

×

$960

Get Our Price
Get Quote

From

Wed,

Nov 10, 2021

To

Thu,

Nov 18, 2021
Deals

Promotions For This Departure

Current Promotions

Call or submit a quote for award-winning value and service!

15% Off 18-29s Trips

Mention Promo Code: PT8081

15% Off 18-29s Trips

Promotion Details

Got your eye on the trip of a lifetime but need some time to get it together? Book an 18-29s trip at least 12 months in advance and get 10% off. Plus as always receive our AffordableTours.com 5% extra savings.

Must Book By Mon, Sep 30, 2019

View Promotion Terms & Conditions ›

10% discount applies to Intrepid 18 to 29's tours only for departures booked & deposited at least 12 months prior to travel. Excludes Tailor-made, Asia Passes, Short Break Adventures and tours operated by 3rd party suppliers. Discounts apply to new bookings only. The discount applies to the land tour price only and cannot be used in conjunction with any other offer. Discount does not apply to local payments, permits, additional travel arrangements, international and local airfares. A deposit of $100 per person per tour is required on booking with full payment required a minimum of 56 days prior to departure. All tours subject to availability. Prices are per person based on twin share accommodation, low season, tour only. Prices, itineraries and inclusions are subject to change without notice. Please note that unless the departure date is marked Departure Guaranteed (DG), there might be some changes to the tour including the departure date. This offer may be changed or withdrawn without notice at any time. Other restrictions may apply.

×

$960

Get Our Price
Get Quote

From

Wed,

Nov 17, 2021

To

Thu,

Nov 25, 2021
Deals

Promotions For This Departure

Current Promotions

Call or submit a quote for award-winning value and service!

15% Off 18-29s Trips

Mention Promo Code: PT8081

15% Off 18-29s Trips

Promotion Details

Got your eye on the trip of a lifetime but need some time to get it together? Book an 18-29s trip at least 12 months in advance and get 10% off. Plus as always receive our AffordableTours.com 5% extra savings.

Must Book By Mon, Sep 30, 2019

View Promotion Terms & Conditions ›

10% discount applies to Intrepid 18 to 29's tours only for departures booked & deposited at least 12 months prior to travel. Excludes Tailor-made, Asia Passes, Short Break Adventures and tours operated by 3rd party suppliers. Discounts apply to new bookings only. The discount applies to the land tour price only and cannot be used in conjunction with any other offer. Discount does not apply to local payments, permits, additional travel arrangements, international and local airfares. A deposit of $100 per person per tour is required on booking with full payment required a minimum of 56 days prior to departure. All tours subject to availability. Prices are per person based on twin share accommodation, low season, tour only. Prices, itineraries and inclusions are subject to change without notice. Please note that unless the departure date is marked Departure Guaranteed (DG), there might be some changes to the tour including the departure date. This offer may be changed or withdrawn without notice at any time. Other restrictions may apply.

×

$960

Get Our Price
Get Quote

From

Wed,

Nov 24, 2021

To

Thu,

Dec 02, 2021
Deals

Promotions For This Departure

Current Promotions

Call or submit a quote for award-winning value and service!

15% Off 18-29s Trips

Mention Promo Code: PT8081

15% Off 18-29s Trips

Promotion Details

Got your eye on the trip of a lifetime but need some time to get it together? Book an 18-29s trip at least 12 months in advance and get 10% off. Plus as always receive our AffordableTours.com 5% extra savings.

Must Book By Mon, Sep 30, 2019

View Promotion Terms & Conditions ›

10% discount applies to Intrepid 18 to 29's tours only for departures booked & deposited at least 12 months prior to travel. Excludes Tailor-made, Asia Passes, Short Break Adventures and tours operated by 3rd party suppliers. Discounts apply to new bookings only. The discount applies to the land tour price only and cannot be used in conjunction with any other offer. Discount does not apply to local payments, permits, additional travel arrangements, international and local airfares. A deposit of $100 per person per tour is required on booking with full payment required a minimum of 56 days prior to departure. All tours subject to availability. Prices are per person based on twin share accommodation, low season, tour only. Prices, itineraries and inclusions are subject to change without notice. Please note that unless the departure date is marked Departure Guaranteed (DG), there might be some changes to the tour including the departure date. This offer may be changed or withdrawn without notice at any time. Other restrictions may apply.

×

$960

Get Our Price
Get Quote

From

Wed,

Dec 01, 2021

To

Thu,

Dec 09, 2021
Deals

Promotions For This Departure

Current Promotions

Call or submit a quote for award-winning value and service!

15% Off 18-29s Trips

Mention Promo Code: PT8081

15% Off 18-29s Trips

Promotion Details

Got your eye on the trip of a lifetime but need some time to get it together? Book an 18-29s trip at least 12 months in advance and get 10% off. Plus as always receive our AffordableTours.com 5% extra savings.

Must Book By Mon, Sep 30, 2019

View Promotion Terms & Conditions ›

10% discount applies to Intrepid 18 to 29's tours only for departures booked & deposited at least 12 months prior to travel. Excludes Tailor-made, Asia Passes, Short Break Adventures and tours operated by 3rd party suppliers. Discounts apply to new bookings only. The discount applies to the land tour price only and cannot be used in conjunction with any other offer. Discount does not apply to local payments, permits, additional travel arrangements, international and local airfares. A deposit of $100 per person per tour is required on booking with full payment required a minimum of 56 days prior to departure. All tours subject to availability. Prices are per person based on twin share accommodation, low season, tour only. Prices, itineraries and inclusions are subject to change without notice. Please note that unless the departure date is marked Departure Guaranteed (DG), there might be some changes to the tour including the departure date. This offer may be changed or withdrawn without notice at any time. Other restrictions may apply.

×

$960

Get Our Price
Get Quote

From

Wed,

Dec 15, 2021

To

Thu,

Dec 23, 2021
Deals

Promotions For This Departure

Current Promotions

Call or submit a quote for award-winning value and service!

15% Off 18-29s Trips

Mention Promo Code: PT8081

15% Off 18-29s Trips

Promotion Details

Got your eye on the trip of a lifetime but need some time to get it together? Book an 18-29s trip at least 12 months in advance and get 10% off. Plus as always receive our AffordableTours.com 5% extra savings.

Must Book By Mon, Sep 30, 2019

View Promotion Terms & Conditions ›

10% discount applies to Intrepid 18 to 29's tours only for departures booked & deposited at least 12 months prior to travel. Excludes Tailor-made, Asia Passes, Short Break Adventures and tours operated by 3rd party suppliers. Discounts apply to new bookings only. The discount applies to the land tour price only and cannot be used in conjunction with any other offer. Discount does not apply to local payments, permits, additional travel arrangements, international and local airfares. A deposit of $100 per person per tour is required on booking with full payment required a minimum of 56 days prior to departure. All tours subject to availability. Prices are per person based on twin share accommodation, low season, tour only. Prices, itineraries and inclusions are subject to change without notice. Please note that unless the departure date is marked Departure Guaranteed (DG), there might be some changes to the tour including the departure date. This offer may be changed or withdrawn without notice at any time. Other restrictions may apply.

×

$960

Get Our Price
Get Quote

From

Wed,

Dec 29, 2021

To

Thu,

Jan 06, 2022
Deals

Promotions For This Departure

Current Promotions

Call or submit a quote for award-winning value and service!

15% Off 18-29s Trips

Mention Promo Code: PT8081

15% Off 18-29s Trips

Promotion Details

Got your eye on the trip of a lifetime but need some time to get it together? Book an 18-29s trip at least 12 months in advance and get 10% off. Plus as always receive our AffordableTours.com 5% extra savings.

Must Book By Mon, Sep 30, 2019

View Promotion Terms & Conditions ›

10% discount applies to Intrepid 18 to 29's tours only for departures booked & deposited at least 12 months prior to travel. Excludes Tailor-made, Asia Passes, Short Break Adventures and tours operated by 3rd party suppliers. Discounts apply to new bookings only. The discount applies to the land tour price only and cannot be used in conjunction with any other offer. Discount does not apply to local payments, permits, additional travel arrangements, international and local airfares. A deposit of $100 per person per tour is required on booking with full payment required a minimum of 56 days prior to departure. All tours subject to availability. Prices are per person based on twin share accommodation, low season, tour only. Prices, itineraries and inclusions are subject to change without notice. Please note that unless the departure date is marked Departure Guaranteed (DG), there might be some changes to the tour including the departure date. This offer may be changed or withdrawn without notice at any time. Other restrictions may apply.

×

$960

Get Our Price
Get Quote
* Departure Dates in bold denote Guaranteed Departures
Call or submit a quote for award-winning value and service!
15% Off 18-29s Trips
Mention Promo Code: PT8081
15% Off 18-29s Trips
15% Off 18-29s Trips
Promotion Details
Got your eye on the trip of a lifetime but need some time to get it together? Book an 18-29s trip at least 12 months in advance and get 10% off. Plus as always receive our AffordableTours.com 5% extra savings.
Must Book By Mon, Sep 30, 2019
View Promotion Terms & Conditions ›
10% discount applies to Intrepid 18 to 29's tours only for departures booked & deposited at least 12 months prior to travel. Excludes Tailor-made, Asia Passes, Short Break Adventures and tours operated by 3rd party suppliers. Discounts apply to new bookings only. The discount applies to the land tour price only and cannot be used in conjunction with any other offer. Discount does not apply to local payments, permits, additional travel arrangements, international and local airfares. A deposit of $100 per person per tour is required on booking with full payment required a minimum of 56 days prior to departure. All tours subject to availability. Prices are per person based on twin share accommodation, low season, tour only. Prices, itineraries and inclusions are subject to change without notice. Please note that unless the departure date is marked Departure Guaranteed (DG), there might be some changes to the tour including the departure date. This offer may be changed or withdrawn without notice at any time. Other restrictions may apply.
Tour Itinerary
Cairo is your kickoff point, check out the Pyramids and Sphinx while you're in the area. Head on to Aswan for temples, bazaars and camel ride. Next is sailing down the Nile in a Felucca, then Luxor and the Valley of the Kings before you head back to Cairo. Holiday success.A guy called Khufu was responsible for building the Great Pyramid. It's 4500 years old, 146m tall and made from 2.3 million blocks weighing around 2.5 tons each. And how did they honour him? With a 9cm tall statue. Bummer.Before booking on this trip we recommend that you read the 'Safety' section in the trip notes regarding special safety considerations for Egypt trips.
Day 1: Cairo
Welcome to Cairo. You will meet with your trip leader and the rest of your group at 6 pm this evening. Check for a note in the hotel lobby or ask the hotel reception for the location. If you're going to be late, just let the hotel know. If you arrive early enough, go immerse yourself in the madness: grab a pair of authentic Roy Bands sunnies from the bazaar, embrace the kitsch world of Dr Ragab's Pharaonic Village, then share a sahlab (sweet, hot custard drink with nuts) and p'raps a sheesha pipe with your new travel buddies.
Day 2: Cairo – Pyramids – Sphinx
Today you'll take a trip to the Egyptian Museum to see the golden mask of none other than King Tutankhamun. Drive out to the edge of the desert and explore the pyramids and the nearby Sphinx (nobody's quite sure how it lost its nose). Later, with free time, there are plenty of further options, like visiting the Valley Temple of King Khafre (Chephren). In the evening, it's time for your sleeper train to Aswan (Sleeper Train to Aswan sounds a bit like the title of an adventure novel, doesn't it? Just you wait).
Day 3: Aswan
Enjoy some breakfast, then put on your haggling hat (or just a regular hat, we don't mind) for a trip to the bazaar. Grab useful stuff like books, cotton tops and sunhats for your upcoming Nile cruise. Splurge on fun stuff like perfume oil, leather bags and jewellery just for the heck of it.
Day 4: Aswan
Today is yours to spend as you please in Aswan. The optional drive to Abu Simbel is well worth it, because this is one of the coolest temples on earth, cut out of a solid rock cliff. A real winner, as far as sightseeing in Egypt goes (and that is obviously saying a lot). Renting a minivan with your fellow travellers is the way to go. It'll be an early start (around 5-6 am), and it takes about three hours to get there, and another three to get back. If you'd rather save time and fly there, that's possible too. Notes: Flights don't go to Abu Simbel every day, and they'll usually set you back US $250-300. It's best to fly in the morning, so you can beat the heat (it's down south). Your trip leader won't accompany you on a flight – only the land travel option. Local guides can be hired on arrival.
Day 5: Nile Felucca
All aboard! Time to sail the Nile in a felucca.  This pretty awesome boat will be your home tonight, and all three meals are included today. You'll visit the Temple of Sobek, a classic, ruined (you might even say classically ruined) Greco-Roman temple. Continue sailing towards Edfu and take in some timeless scenes of life on the Nile. Your Instagram account should be going off like a frog in a sandstorm by now. Stop in at Edfu to explore the awesomely preserved Temple of Horus (Horus being the falcon-headed God).Please note our Felucca will have shared bathroom facility on board
Day 6: Luxor
The world is your oyster today. And Luxor is one beautiful and interesting world to be in. Enjoy free time – you might want to take a horse-drawn carriage to the massive temple complex at Karnak (one of the most impressive temple complexes in the world, for sure). Some of it dates as far back as 2,055 BC, if that gives you some idea of what you're dealing with.
Day 7: Luxor - Valley of the Kings
Today you'll ride a donkey. But you won't just ride it anywhere. You and your new furry friend will venture to the legendary Valley of the Kings, where the tombs of Egyptian royalty are many. You will visit three of them. Be nice to your donkey and it'll be a nice, peaceful sunrise stroll past fields of alfalfa. Upset him and you'll be sore for days. In the evening you'll catch an overnight train back to Cairo.Audits were carried out on balloon operators within Egypt to confirm the safety of their operations, unfortunately we were not able to ascertain the safety standards of these balloon operators. Therefore, we are not able to recommend or assist in the booking of any balloon excursions.
Day 8: Cairo
Time for one last walk around Cairo. Head south from Bab al-Futuh (one of the medieval north gates), past the old Islamic monuments that stand watch over the bazaars. Wipe the dust from your brow and say goodbye to this frenetic place. Just go ahead and try not to shed a tear in front of your new travelling buddies.
Day 9: Cairo
Your trip ends today after breakfast.
Cairo - The Egyptian Museum
Cairo - Pyramids and Sphinx
Luxor - Valley of the Kings (3 tombs)
Meals
8 Breakfast(s) Included
1 Lunch(es) Included
3 Dinner(s) Included

Style: Basix

Hotel (5 nights), Overnight train (2 nights), Felucca (1 night)
Question: How many suitcases can I take with me on my trip?
Each person is allowed one "check-in," and one "carry-on." Remember to take all valuables with you as "carry-on", because electronic equipment, cameras, laptops, jewelry, business documents and money are not covered by the airlines' liability, so always carry them aboard with you.
Question: Is Airfare Included in the Price?
Airfare from your point of origin to and from the trip is not included in the land price.
Note: AffordableTours.com is a travel agent for Intrepid. All prices, itineraries, accommodations and dates are subject to change without notice and at any time by the tour operators. All prices are USD per person and based on double occupancy. Availability is limited and must be reconfirmed at time of booking. Please call us toll free at 1-800-935-2620 to confirm availability and current pricing on all our discounted specials. The prices on this website are not guaranteed until a deposit has been made. We are not responsible for errors, omissions, or changes in these prices until a booking has been confirmed by one of our agents. Some land prices may include an internal air component and discounts will not be offered on the internal air component. Discounts will not be offered on packages with a land price of less than $500.
There are many friendly consultants at AffordableTours.com that are ready to answer any of your questions or assist you with your reservation.

Please note: For pricing information, please submit a quote request or call to speak with a qualified travel consultant. We will not be able to send you a price quotation from this Q&A section.