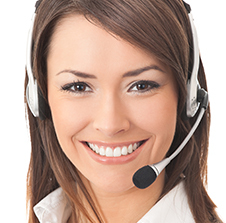 Speak With A Tour Specialist
Dates & Prices
*Departure Dates in bold denote Guaranteed Departures
Start Date
End Date
Offers
Brochure
Land Price
Our Price
Quote

From

Tue,

Nov 05, 2019

To

Thu,

Nov 14, 2019
Deals

Promotions For This Departure

Current Promotions

Call or submit a quote for award-winning value and service!

15% Off 2019 Vacations

Mention Promo Code: PT8066

15% Off 18-29s Trips

Mention Promo Code: PT8081

15% Off 18-29s Trips

Promotion Details

Got your eye on the trip of a lifetime but need some time to get it together? Book an 18-29s trip at least 12 months in advance and get 10% off. Plus as always receive our AffordableTours.com 5% extra savings.

Must Book By Thu, Oct 31, 2019

View Promotion Terms & Conditions ›

10% discount applies to Intrepid 18 to 29's tours only for departures booked & deposited at least 12 months prior to travel. Excludes Tailor-made, Asia Passes, Short Break Adventures and tours operated by 3rd party suppliers. Discounts apply to new bookings only. The discount applies to the land tour price only and cannot be used in conjunction with any other offer. Discount does not apply to local payments, permits, additional travel arrangements, international and local airfares. A deposit of $100 per person per tour is required on booking with full payment required a minimum of 56 days prior to departure. All tours subject to availability. Prices are per person based on twin share accommodation, low season, tour only. Prices, itineraries and inclusions are subject to change without notice. Please note that unless the departure date is marked Departure Guaranteed (DG), there might be some changes to the tour including the departure date. This offer may be changed or withdrawn without notice at any time. Other restrictions may apply.

×

$646

Get Our Price
Get Quote

From

Tue,

Nov 12, 2019

To

Thu,

Nov 21, 2019
Deals

Promotions For This Departure

Current Promotions

Call or submit a quote for award-winning value and service!

15% Off 2019 Vacations

Mention Promo Code: PT8066

15% Off 18-29s Trips

Mention Promo Code: PT8081

15% Off 18-29s Trips

Promotion Details

Got your eye on the trip of a lifetime but need some time to get it together? Book an 18-29s trip at least 12 months in advance and get 10% off. Plus as always receive our AffordableTours.com 5% extra savings.

Must Book By Thu, Oct 31, 2019

View Promotion Terms & Conditions ›

10% discount applies to Intrepid 18 to 29's tours only for departures booked & deposited at least 12 months prior to travel. Excludes Tailor-made, Asia Passes, Short Break Adventures and tours operated by 3rd party suppliers. Discounts apply to new bookings only. The discount applies to the land tour price only and cannot be used in conjunction with any other offer. Discount does not apply to local payments, permits, additional travel arrangements, international and local airfares. A deposit of $100 per person per tour is required on booking with full payment required a minimum of 56 days prior to departure. All tours subject to availability. Prices are per person based on twin share accommodation, low season, tour only. Prices, itineraries and inclusions are subject to change without notice. Please note that unless the departure date is marked Departure Guaranteed (DG), there might be some changes to the tour including the departure date. This offer may be changed or withdrawn without notice at any time. Other restrictions may apply.

×

$633

Get Our Price
Get Quote

From

Tue,

Nov 26, 2019

To

Thu,

Dec 05, 2019
Deals

Promotions For This Departure

Current Promotions

Call or submit a quote for award-winning value and service!

15% Off 2019 Vacations

Mention Promo Code: PT8066

15% Off 18-29s Trips

Mention Promo Code: PT8081

15% Off 18-29s Trips

Promotion Details

Got your eye on the trip of a lifetime but need some time to get it together? Book an 18-29s trip at least 12 months in advance and get 10% off. Plus as always receive our AffordableTours.com 5% extra savings.

Must Book By Thu, Oct 31, 2019

View Promotion Terms & Conditions ›

10% discount applies to Intrepid 18 to 29's tours only for departures booked & deposited at least 12 months prior to travel. Excludes Tailor-made, Asia Passes, Short Break Adventures and tours operated by 3rd party suppliers. Discounts apply to new bookings only. The discount applies to the land tour price only and cannot be used in conjunction with any other offer. Discount does not apply to local payments, permits, additional travel arrangements, international and local airfares. A deposit of $100 per person per tour is required on booking with full payment required a minimum of 56 days prior to departure. All tours subject to availability. Prices are per person based on twin share accommodation, low season, tour only. Prices, itineraries and inclusions are subject to change without notice. Please note that unless the departure date is marked Departure Guaranteed (DG), there might be some changes to the tour including the departure date. This offer may be changed or withdrawn without notice at any time. Other restrictions may apply.

×

$633

Get Our Price
Get Quote

From

Tue,

Dec 10, 2019

To

Thu,

Dec 19, 2019
Deals

Promotions For This Departure

Current Promotions

Call or submit a quote for award-winning value and service!

15% Off 2019 Vacations

Mention Promo Code: PT8066

15% Off 18-29s Trips

Mention Promo Code: PT8081

15% Off 18-29s Trips

Promotion Details

Got your eye on the trip of a lifetime but need some time to get it together? Book an 18-29s trip at least 12 months in advance and get 10% off. Plus as always receive our AffordableTours.com 5% extra savings.

Must Book By Thu, Oct 31, 2019

View Promotion Terms & Conditions ›

10% discount applies to Intrepid 18 to 29's tours only for departures booked & deposited at least 12 months prior to travel. Excludes Tailor-made, Asia Passes, Short Break Adventures and tours operated by 3rd party suppliers. Discounts apply to new bookings only. The discount applies to the land tour price only and cannot be used in conjunction with any other offer. Discount does not apply to local payments, permits, additional travel arrangements, international and local airfares. A deposit of $100 per person per tour is required on booking with full payment required a minimum of 56 days prior to departure. All tours subject to availability. Prices are per person based on twin share accommodation, low season, tour only. Prices, itineraries and inclusions are subject to change without notice. Please note that unless the departure date is marked Departure Guaranteed (DG), there might be some changes to the tour including the departure date. This offer may be changed or withdrawn without notice at any time. Other restrictions may apply.

×

$654

Get Our Price
Get Quote

From

Sun,

Dec 22, 2019

To

Tue,

Dec 31, 2019
Deals

Promotions For This Departure

Current Promotions

Call or submit a quote for award-winning value and service!

15% Off 2019 Vacations

Mention Promo Code: PT8066

15% Off 18-29s Trips

Mention Promo Code: PT8081

15% Off 18-29s Trips

Promotion Details

Got your eye on the trip of a lifetime but need some time to get it together? Book an 18-29s trip at least 12 months in advance and get 10% off. Plus as always receive our AffordableTours.com 5% extra savings.

Must Book By Thu, Oct 31, 2019

View Promotion Terms & Conditions ›

10% discount applies to Intrepid 18 to 29's tours only for departures booked & deposited at least 12 months prior to travel. Excludes Tailor-made, Asia Passes, Short Break Adventures and tours operated by 3rd party suppliers. Discounts apply to new bookings only. The discount applies to the land tour price only and cannot be used in conjunction with any other offer. Discount does not apply to local payments, permits, additional travel arrangements, international and local airfares. A deposit of $100 per person per tour is required on booking with full payment required a minimum of 56 days prior to departure. All tours subject to availability. Prices are per person based on twin share accommodation, low season, tour only. Prices, itineraries and inclusions are subject to change without notice. Please note that unless the departure date is marked Departure Guaranteed (DG), there might be some changes to the tour including the departure date. This offer may be changed or withdrawn without notice at any time. Other restrictions may apply.

×

$770

Get Our Price
Get Quote

From

Tue,

Dec 31, 2019

To

Thu,

Jan 09, 2020
Deals

Promotions For This Departure

Current Promotions

Call or submit a quote for award-winning value and service!

15% Off 2019 Vacations

Mention Promo Code: PT8066

15% Off 18-29s Trips

Mention Promo Code: PT8081

15% Off 18-29s Trips

Promotion Details

Got your eye on the trip of a lifetime but need some time to get it together? Book an 18-29s trip at least 12 months in advance and get 10% off. Plus as always receive our AffordableTours.com 5% extra savings.

Must Book By Thu, Oct 31, 2019

View Promotion Terms & Conditions ›

10% discount applies to Intrepid 18 to 29's tours only for departures booked & deposited at least 12 months prior to travel. Excludes Tailor-made, Asia Passes, Short Break Adventures and tours operated by 3rd party suppliers. Discounts apply to new bookings only. The discount applies to the land tour price only and cannot be used in conjunction with any other offer. Discount does not apply to local payments, permits, additional travel arrangements, international and local airfares. A deposit of $100 per person per tour is required on booking with full payment required a minimum of 56 days prior to departure. All tours subject to availability. Prices are per person based on twin share accommodation, low season, tour only. Prices, itineraries and inclusions are subject to change without notice. Please note that unless the departure date is marked Departure Guaranteed (DG), there might be some changes to the tour including the departure date. This offer may be changed or withdrawn without notice at any time. Other restrictions may apply.

×

$775

Get Our Price
Get Quote

From

Sun,

Jan 05, 2020

To

Mon,

Jan 13, 2020
Deals

Promotions For This Departure

Current Promotions

Call or submit a quote for award-winning value and service!

15% Off 18-29s Trips

Mention Promo Code: PT8081

15% Off 18-29s Trips

Promotion Details

Got your eye on the trip of a lifetime but need some time to get it together? Book an 18-29s trip at least 12 months in advance and get 10% off. Plus as always receive our AffordableTours.com 5% extra savings.

Must Book By Thu, Oct 31, 2019

View Promotion Terms & Conditions ›

10% discount applies to Intrepid 18 to 29's tours only for departures booked & deposited at least 12 months prior to travel. Excludes Tailor-made, Asia Passes, Short Break Adventures and tours operated by 3rd party suppliers. Discounts apply to new bookings only. The discount applies to the land tour price only and cannot be used in conjunction with any other offer. Discount does not apply to local payments, permits, additional travel arrangements, international and local airfares. A deposit of $100 per person per tour is required on booking with full payment required a minimum of 56 days prior to departure. All tours subject to availability. Prices are per person based on twin share accommodation, low season, tour only. Prices, itineraries and inclusions are subject to change without notice. Please note that unless the departure date is marked Departure Guaranteed (DG), there might be some changes to the tour including the departure date. This offer may be changed or withdrawn without notice at any time. Other restrictions may apply.

×

$815

Get Our Price
Get Quote

From

Wed,

Jan 15, 2020

To

Thu,

Jan 23, 2020
Deals

Promotions For This Departure

Current Promotions

Call or submit a quote for award-winning value and service!

15% Off 18-29s Trips

Mention Promo Code: PT8081

15% Off 18-29s Trips

Promotion Details

Got your eye on the trip of a lifetime but need some time to get it together? Book an 18-29s trip at least 12 months in advance and get 10% off. Plus as always receive our AffordableTours.com 5% extra savings.

Must Book By Thu, Oct 31, 2019

View Promotion Terms & Conditions ›

10% discount applies to Intrepid 18 to 29's tours only for departures booked & deposited at least 12 months prior to travel. Excludes Tailor-made, Asia Passes, Short Break Adventures and tours operated by 3rd party suppliers. Discounts apply to new bookings only. The discount applies to the land tour price only and cannot be used in conjunction with any other offer. Discount does not apply to local payments, permits, additional travel arrangements, international and local airfares. A deposit of $100 per person per tour is required on booking with full payment required a minimum of 56 days prior to departure. All tours subject to availability. Prices are per person based on twin share accommodation, low season, tour only. Prices, itineraries and inclusions are subject to change without notice. Please note that unless the departure date is marked Departure Guaranteed (DG), there might be some changes to the tour including the departure date. This offer may be changed or withdrawn without notice at any time. Other restrictions may apply.

×

$774

Get Our Price
Get Quote

From

Wed,

Feb 05, 2020

To

Thu,

Feb 13, 2020
Deals

Promotions For This Departure

Current Promotions

Call or submit a quote for award-winning value and service!

15% Off 18-29s Trips

Mention Promo Code: PT8081

15% Off 18-29s Trips

Promotion Details

Got your eye on the trip of a lifetime but need some time to get it together? Book an 18-29s trip at least 12 months in advance and get 10% off. Plus as always receive our AffordableTours.com 5% extra savings.

Must Book By Thu, Oct 31, 2019

View Promotion Terms & Conditions ›

10% discount applies to Intrepid 18 to 29's tours only for departures booked & deposited at least 12 months prior to travel. Excludes Tailor-made, Asia Passes, Short Break Adventures and tours operated by 3rd party suppliers. Discounts apply to new bookings only. The discount applies to the land tour price only and cannot be used in conjunction with any other offer. Discount does not apply to local payments, permits, additional travel arrangements, international and local airfares. A deposit of $100 per person per tour is required on booking with full payment required a minimum of 56 days prior to departure. All tours subject to availability. Prices are per person based on twin share accommodation, low season, tour only. Prices, itineraries and inclusions are subject to change without notice. Please note that unless the departure date is marked Departure Guaranteed (DG), there might be some changes to the tour including the departure date. This offer may be changed or withdrawn without notice at any time. Other restrictions may apply.

×

$693

Get Our Price
Get Quote

From

Wed,

Feb 19, 2020

To

Thu,

Feb 27, 2020
Deals

Promotions For This Departure

Current Promotions

Call or submit a quote for award-winning value and service!

15% Off 18-29s Trips

Mention Promo Code: PT8081

15% Off 18-29s Trips

Promotion Details

Got your eye on the trip of a lifetime but need some time to get it together? Book an 18-29s trip at least 12 months in advance and get 10% off. Plus as always receive our AffordableTours.com 5% extra savings.

Must Book By Thu, Oct 31, 2019

View Promotion Terms & Conditions ›

10% discount applies to Intrepid 18 to 29's tours only for departures booked & deposited at least 12 months prior to travel. Excludes Tailor-made, Asia Passes, Short Break Adventures and tours operated by 3rd party suppliers. Discounts apply to new bookings only. The discount applies to the land tour price only and cannot be used in conjunction with any other offer. Discount does not apply to local payments, permits, additional travel arrangements, international and local airfares. A deposit of $100 per person per tour is required on booking with full payment required a minimum of 56 days prior to departure. All tours subject to availability. Prices are per person based on twin share accommodation, low season, tour only. Prices, itineraries and inclusions are subject to change without notice. Please note that unless the departure date is marked Departure Guaranteed (DG), there might be some changes to the tour including the departure date. This offer may be changed or withdrawn without notice at any time. Other restrictions may apply.

×

$693

Get Our Price
Get Quote

From

Wed,

Mar 04, 2020

To

Thu,

Mar 12, 2020
Deals

Promotions For This Departure

Current Promotions

Call or submit a quote for award-winning value and service!

15% Off 18-29s Trips

Mention Promo Code: PT8081

15% Off 18-29s Trips

Promotion Details

Got your eye on the trip of a lifetime but need some time to get it together? Book an 18-29s trip at least 12 months in advance and get 10% off. Plus as always receive our AffordableTours.com 5% extra savings.

Must Book By Thu, Oct 31, 2019

View Promotion Terms & Conditions ›

10% discount applies to Intrepid 18 to 29's tours only for departures booked & deposited at least 12 months prior to travel. Excludes Tailor-made, Asia Passes, Short Break Adventures and tours operated by 3rd party suppliers. Discounts apply to new bookings only. The discount applies to the land tour price only and cannot be used in conjunction with any other offer. Discount does not apply to local payments, permits, additional travel arrangements, international and local airfares. A deposit of $100 per person per tour is required on booking with full payment required a minimum of 56 days prior to departure. All tours subject to availability. Prices are per person based on twin share accommodation, low season, tour only. Prices, itineraries and inclusions are subject to change without notice. Please note that unless the departure date is marked Departure Guaranteed (DG), there might be some changes to the tour including the departure date. This offer may be changed or withdrawn without notice at any time. Other restrictions may apply.

×

$667

Get Our Price
Get Quote

From

Wed,

Mar 18, 2020

To

Thu,

Mar 26, 2020
Deals

Promotions For This Departure

Current Promotions

Call or submit a quote for award-winning value and service!

15% Off 18-29s Trips

Mention Promo Code: PT8081

15% Off 18-29s Trips

Promotion Details

Got your eye on the trip of a lifetime but need some time to get it together? Book an 18-29s trip at least 12 months in advance and get 10% off. Plus as always receive our AffordableTours.com 5% extra savings.

Must Book By Thu, Oct 31, 2019

View Promotion Terms & Conditions ›

10% discount applies to Intrepid 18 to 29's tours only for departures booked & deposited at least 12 months prior to travel. Excludes Tailor-made, Asia Passes, Short Break Adventures and tours operated by 3rd party suppliers. Discounts apply to new bookings only. The discount applies to the land tour price only and cannot be used in conjunction with any other offer. Discount does not apply to local payments, permits, additional travel arrangements, international and local airfares. A deposit of $100 per person per tour is required on booking with full payment required a minimum of 56 days prior to departure. All tours subject to availability. Prices are per person based on twin share accommodation, low season, tour only. Prices, itineraries and inclusions are subject to change without notice. Please note that unless the departure date is marked Departure Guaranteed (DG), there might be some changes to the tour including the departure date. This offer may be changed or withdrawn without notice at any time. Other restrictions may apply.

×

$667

Get Our Price
Get Quote

From

Tue,

Apr 07, 2020

To

Wed,

Apr 15, 2020
Deals

Promotions For This Departure

Current Promotions

Call or submit a quote for award-winning value and service!

15% Off 18-29s Trips

Mention Promo Code: PT8081

15% Off 18-29s Trips

Promotion Details

Got your eye on the trip of a lifetime but need some time to get it together? Book an 18-29s trip at least 12 months in advance and get 10% off. Plus as always receive our AffordableTours.com 5% extra savings.

Must Book By Thu, Oct 31, 2019

View Promotion Terms & Conditions ›

10% discount applies to Intrepid 18 to 29's tours only for departures booked & deposited at least 12 months prior to travel. Excludes Tailor-made, Asia Passes, Short Break Adventures and tours operated by 3rd party suppliers. Discounts apply to new bookings only. The discount applies to the land tour price only and cannot be used in conjunction with any other offer. Discount does not apply to local payments, permits, additional travel arrangements, international and local airfares. A deposit of $100 per person per tour is required on booking with full payment required a minimum of 56 days prior to departure. All tours subject to availability. Prices are per person based on twin share accommodation, low season, tour only. Prices, itineraries and inclusions are subject to change without notice. Please note that unless the departure date is marked Departure Guaranteed (DG), there might be some changes to the tour including the departure date. This offer may be changed or withdrawn without notice at any time. Other restrictions may apply.

×

$785

Get Our Price
Get Quote

From

Mon,

Apr 13, 2020

To

Tue,

Apr 21, 2020
Deals

Promotions For This Departure

Current Promotions

Call or submit a quote for award-winning value and service!

15% Off 18-29s Trips

Mention Promo Code: PT8081

15% Off 18-29s Trips

Promotion Details

Got your eye on the trip of a lifetime but need some time to get it together? Book an 18-29s trip at least 12 months in advance and get 10% off. Plus as always receive our AffordableTours.com 5% extra savings.

Must Book By Thu, Oct 31, 2019

View Promotion Terms & Conditions ›

10% discount applies to Intrepid 18 to 29's tours only for departures booked & deposited at least 12 months prior to travel. Excludes Tailor-made, Asia Passes, Short Break Adventures and tours operated by 3rd party suppliers. Discounts apply to new bookings only. The discount applies to the land tour price only and cannot be used in conjunction with any other offer. Discount does not apply to local payments, permits, additional travel arrangements, international and local airfares. A deposit of $100 per person per tour is required on booking with full payment required a minimum of 56 days prior to departure. All tours subject to availability. Prices are per person based on twin share accommodation, low season, tour only. Prices, itineraries and inclusions are subject to change without notice. Please note that unless the departure date is marked Departure Guaranteed (DG), there might be some changes to the tour including the departure date. This offer may be changed or withdrawn without notice at any time. Other restrictions may apply.

×

$785

Get Our Price
Get Quote

From

Wed,

May 06, 2020

To

Thu,

May 14, 2020
Deals

Promotions For This Departure

Current Promotions

Call or submit a quote for award-winning value and service!

15% Off 18-29s Trips

Mention Promo Code: PT8081

15% Off 18-29s Trips

Promotion Details

Got your eye on the trip of a lifetime but need some time to get it together? Book an 18-29s trip at least 12 months in advance and get 10% off. Plus as always receive our AffordableTours.com 5% extra savings.

Must Book By Thu, Oct 31, 2019

View Promotion Terms & Conditions ›

10% discount applies to Intrepid 18 to 29's tours only for departures booked & deposited at least 12 months prior to travel. Excludes Tailor-made, Asia Passes, Short Break Adventures and tours operated by 3rd party suppliers. Discounts apply to new bookings only. The discount applies to the land tour price only and cannot be used in conjunction with any other offer. Discount does not apply to local payments, permits, additional travel arrangements, international and local airfares. A deposit of $100 per person per tour is required on booking with full payment required a minimum of 56 days prior to departure. All tours subject to availability. Prices are per person based on twin share accommodation, low season, tour only. Prices, itineraries and inclusions are subject to change without notice. Please note that unless the departure date is marked Departure Guaranteed (DG), there might be some changes to the tour including the departure date. This offer may be changed or withdrawn without notice at any time. Other restrictions may apply.

×

$785

Get Our Price
Get Quote

From

Wed,

May 20, 2020

To

Thu,

May 28, 2020
Deals

Promotions For This Departure

Current Promotions

Call or submit a quote for award-winning value and service!

15% Off 18-29s Trips

Mention Promo Code: PT8081

15% Off 18-29s Trips

Promotion Details

Got your eye on the trip of a lifetime but need some time to get it together? Book an 18-29s trip at least 12 months in advance and get 10% off. Plus as always receive our AffordableTours.com 5% extra savings.

Must Book By Thu, Oct 31, 2019

View Promotion Terms & Conditions ›

10% discount applies to Intrepid 18 to 29's tours only for departures booked & deposited at least 12 months prior to travel. Excludes Tailor-made, Asia Passes, Short Break Adventures and tours operated by 3rd party suppliers. Discounts apply to new bookings only. The discount applies to the land tour price only and cannot be used in conjunction with any other offer. Discount does not apply to local payments, permits, additional travel arrangements, international and local airfares. A deposit of $100 per person per tour is required on booking with full payment required a minimum of 56 days prior to departure. All tours subject to availability. Prices are per person based on twin share accommodation, low season, tour only. Prices, itineraries and inclusions are subject to change without notice. Please note that unless the departure date is marked Departure Guaranteed (DG), there might be some changes to the tour including the departure date. This offer may be changed or withdrawn without notice at any time. Other restrictions may apply.

×

$785

Get Our Price
Get Quote

From

Wed,

Jun 10, 2020

To

Thu,

Jun 18, 2020
Deals

Promotions For This Departure

Current Promotions

Call or submit a quote for award-winning value and service!

15% Off 18-29s Trips

Mention Promo Code: PT8081

15% Off 18-29s Trips

Promotion Details

Got your eye on the trip of a lifetime but need some time to get it together? Book an 18-29s trip at least 12 months in advance and get 10% off. Plus as always receive our AffordableTours.com 5% extra savings.

Must Book By Thu, Oct 31, 2019

View Promotion Terms & Conditions ›

10% discount applies to Intrepid 18 to 29's tours only for departures booked & deposited at least 12 months prior to travel. Excludes Tailor-made, Asia Passes, Short Break Adventures and tours operated by 3rd party suppliers. Discounts apply to new bookings only. The discount applies to the land tour price only and cannot be used in conjunction with any other offer. Discount does not apply to local payments, permits, additional travel arrangements, international and local airfares. A deposit of $100 per person per tour is required on booking with full payment required a minimum of 56 days prior to departure. All tours subject to availability. Prices are per person based on twin share accommodation, low season, tour only. Prices, itineraries and inclusions are subject to change without notice. Please note that unless the departure date is marked Departure Guaranteed (DG), there might be some changes to the tour including the departure date. This offer may be changed or withdrawn without notice at any time. Other restrictions may apply.

×

$755

Get Our Price
Get Quote

From

Wed,

Jun 17, 2020

To

Thu,

Jun 25, 2020
Deals

Promotions For This Departure

Current Promotions

Call or submit a quote for award-winning value and service!

15% Off 18-29s Trips

Mention Promo Code: PT8081

15% Off 18-29s Trips

Promotion Details

Got your eye on the trip of a lifetime but need some time to get it together? Book an 18-29s trip at least 12 months in advance and get 10% off. Plus as always receive our AffordableTours.com 5% extra savings.

Must Book By Thu, Oct 31, 2019

View Promotion Terms & Conditions ›

10% discount applies to Intrepid 18 to 29's tours only for departures booked & deposited at least 12 months prior to travel. Excludes Tailor-made, Asia Passes, Short Break Adventures and tours operated by 3rd party suppliers. Discounts apply to new bookings only. The discount applies to the land tour price only and cannot be used in conjunction with any other offer. Discount does not apply to local payments, permits, additional travel arrangements, international and local airfares. A deposit of $100 per person per tour is required on booking with full payment required a minimum of 56 days prior to departure. All tours subject to availability. Prices are per person based on twin share accommodation, low season, tour only. Prices, itineraries and inclusions are subject to change without notice. Please note that unless the departure date is marked Departure Guaranteed (DG), there might be some changes to the tour including the departure date. This offer may be changed or withdrawn without notice at any time. Other restrictions may apply.

×

$755

Get Our Price
Get Quote

From

Wed,

Jul 01, 2020

To

Thu,

Jul 09, 2020
Deals

Promotions For This Departure

Current Promotions

Call or submit a quote for award-winning value and service!

15% Off 18-29s Trips

Mention Promo Code: PT8081

15% Off 18-29s Trips

Promotion Details

Got your eye on the trip of a lifetime but need some time to get it together? Book an 18-29s trip at least 12 months in advance and get 10% off. Plus as always receive our AffordableTours.com 5% extra savings.

Must Book By Thu, Oct 31, 2019

View Promotion Terms & Conditions ›

10% discount applies to Intrepid 18 to 29's tours only for departures booked & deposited at least 12 months prior to travel. Excludes Tailor-made, Asia Passes, Short Break Adventures and tours operated by 3rd party suppliers. Discounts apply to new bookings only. The discount applies to the land tour price only and cannot be used in conjunction with any other offer. Discount does not apply to local payments, permits, additional travel arrangements, international and local airfares. A deposit of $100 per person per tour is required on booking with full payment required a minimum of 56 days prior to departure. All tours subject to availability. Prices are per person based on twin share accommodation, low season, tour only. Prices, itineraries and inclusions are subject to change without notice. Please note that unless the departure date is marked Departure Guaranteed (DG), there might be some changes to the tour including the departure date. This offer may be changed or withdrawn without notice at any time. Other restrictions may apply.

×

$755

Get Our Price
Get Quote

From

Wed,

Jul 08, 2020

To

Thu,

Jul 16, 2020
Deals

Promotions For This Departure

Current Promotions

Call or submit a quote for award-winning value and service!

15% Off 18-29s Trips

Mention Promo Code: PT8081

15% Off 18-29s Trips

Promotion Details

Got your eye on the trip of a lifetime but need some time to get it together? Book an 18-29s trip at least 12 months in advance and get 10% off. Plus as always receive our AffordableTours.com 5% extra savings.

Must Book By Thu, Oct 31, 2019

View Promotion Terms & Conditions ›

10% discount applies to Intrepid 18 to 29's tours only for departures booked & deposited at least 12 months prior to travel. Excludes Tailor-made, Asia Passes, Short Break Adventures and tours operated by 3rd party suppliers. Discounts apply to new bookings only. The discount applies to the land tour price only and cannot be used in conjunction with any other offer. Discount does not apply to local payments, permits, additional travel arrangements, international and local airfares. A deposit of $100 per person per tour is required on booking with full payment required a minimum of 56 days prior to departure. All tours subject to availability. Prices are per person based on twin share accommodation, low season, tour only. Prices, itineraries and inclusions are subject to change without notice. Please note that unless the departure date is marked Departure Guaranteed (DG), there might be some changes to the tour including the departure date. This offer may be changed or withdrawn without notice at any time. Other restrictions may apply.

×

$755

Get Our Price
Get Quote

From

Wed,

Jul 15, 2020

To

Thu,

Jul 23, 2020
Deals

Promotions For This Departure

Current Promotions

Call or submit a quote for award-winning value and service!

15% Off 18-29s Trips

Mention Promo Code: PT8081

15% Off 18-29s Trips

Promotion Details

Got your eye on the trip of a lifetime but need some time to get it together? Book an 18-29s trip at least 12 months in advance and get 10% off. Plus as always receive our AffordableTours.com 5% extra savings.

Must Book By Thu, Oct 31, 2019

View Promotion Terms & Conditions ›

10% discount applies to Intrepid 18 to 29's tours only for departures booked & deposited at least 12 months prior to travel. Excludes Tailor-made, Asia Passes, Short Break Adventures and tours operated by 3rd party suppliers. Discounts apply to new bookings only. The discount applies to the land tour price only and cannot be used in conjunction with any other offer. Discount does not apply to local payments, permits, additional travel arrangements, international and local airfares. A deposit of $100 per person per tour is required on booking with full payment required a minimum of 56 days prior to departure. All tours subject to availability. Prices are per person based on twin share accommodation, low season, tour only. Prices, itineraries and inclusions are subject to change without notice. Please note that unless the departure date is marked Departure Guaranteed (DG), there might be some changes to the tour including the departure date. This offer may be changed or withdrawn without notice at any time. Other restrictions may apply.

×

$755

Get Our Price
Get Quote

From

Wed,

Aug 05, 2020

To

Thu,

Aug 13, 2020
Deals

Promotions For This Departure

Current Promotions

Call or submit a quote for award-winning value and service!

15% Off 18-29s Trips

Mention Promo Code: PT8081

15% Off 18-29s Trips

Promotion Details

Got your eye on the trip of a lifetime but need some time to get it together? Book an 18-29s trip at least 12 months in advance and get 10% off. Plus as always receive our AffordableTours.com 5% extra savings.

Must Book By Thu, Oct 31, 2019

View Promotion Terms & Conditions ›

10% discount applies to Intrepid 18 to 29's tours only for departures booked & deposited at least 12 months prior to travel. Excludes Tailor-made, Asia Passes, Short Break Adventures and tours operated by 3rd party suppliers. Discounts apply to new bookings only. The discount applies to the land tour price only and cannot be used in conjunction with any other offer. Discount does not apply to local payments, permits, additional travel arrangements, international and local airfares. A deposit of $100 per person per tour is required on booking with full payment required a minimum of 56 days prior to departure. All tours subject to availability. Prices are per person based on twin share accommodation, low season, tour only. Prices, itineraries and inclusions are subject to change without notice. Please note that unless the departure date is marked Departure Guaranteed (DG), there might be some changes to the tour including the departure date. This offer may be changed or withdrawn without notice at any time. Other restrictions may apply.

×

$755

Get Our Price
Get Quote

From

Wed,

Aug 12, 2020

To

Thu,

Aug 20, 2020
Deals

Promotions For This Departure

Current Promotions

Call or submit a quote for award-winning value and service!

15% Off 18-29s Trips

Mention Promo Code: PT8081

15% Off 18-29s Trips

Promotion Details

Got your eye on the trip of a lifetime but need some time to get it together? Book an 18-29s trip at least 12 months in advance and get 10% off. Plus as always receive our AffordableTours.com 5% extra savings.

Must Book By Thu, Oct 31, 2019

View Promotion Terms & Conditions ›

10% discount applies to Intrepid 18 to 29's tours only for departures booked & deposited at least 12 months prior to travel. Excludes Tailor-made, Asia Passes, Short Break Adventures and tours operated by 3rd party suppliers. Discounts apply to new bookings only. The discount applies to the land tour price only and cannot be used in conjunction with any other offer. Discount does not apply to local payments, permits, additional travel arrangements, international and local airfares. A deposit of $100 per person per tour is required on booking with full payment required a minimum of 56 days prior to departure. All tours subject to availability. Prices are per person based on twin share accommodation, low season, tour only. Prices, itineraries and inclusions are subject to change without notice. Please note that unless the departure date is marked Departure Guaranteed (DG), there might be some changes to the tour including the departure date. This offer may be changed or withdrawn without notice at any time. Other restrictions may apply.

×

$755

Get Our Price
Get Quote

From

Wed,

Sep 16, 2020

To

Thu,

Sep 24, 2020
Deals

Promotions For This Departure

Current Promotions

Call or submit a quote for award-winning value and service!

15% Off 18-29s Trips

Mention Promo Code: PT8081

15% Off 18-29s Trips

Promotion Details

Got your eye on the trip of a lifetime but need some time to get it together? Book an 18-29s trip at least 12 months in advance and get 10% off. Plus as always receive our AffordableTours.com 5% extra savings.

Must Book By Thu, Oct 31, 2019

View Promotion Terms & Conditions ›

10% discount applies to Intrepid 18 to 29's tours only for departures booked & deposited at least 12 months prior to travel. Excludes Tailor-made, Asia Passes, Short Break Adventures and tours operated by 3rd party suppliers. Discounts apply to new bookings only. The discount applies to the land tour price only and cannot be used in conjunction with any other offer. Discount does not apply to local payments, permits, additional travel arrangements, international and local airfares. A deposit of $100 per person per tour is required on booking with full payment required a minimum of 56 days prior to departure. All tours subject to availability. Prices are per person based on twin share accommodation, low season, tour only. Prices, itineraries and inclusions are subject to change without notice. Please note that unless the departure date is marked Departure Guaranteed (DG), there might be some changes to the tour including the departure date. This offer may be changed or withdrawn without notice at any time. Other restrictions may apply.

×

$755

Get Our Price
Get Quote

From

Wed,

Sep 30, 2020

To

Thu,

Oct 08, 2020
Deals

Promotions For This Departure

Current Promotions

Call or submit a quote for award-winning value and service!

15% Off 18-29s Trips

Mention Promo Code: PT8081

15% Off 18-29s Trips

Promotion Details

Got your eye on the trip of a lifetime but need some time to get it together? Book an 18-29s trip at least 12 months in advance and get 10% off. Plus as always receive our AffordableTours.com 5% extra savings.

Must Book By Thu, Oct 31, 2019

View Promotion Terms & Conditions ›

10% discount applies to Intrepid 18 to 29's tours only for departures booked & deposited at least 12 months prior to travel. Excludes Tailor-made, Asia Passes, Short Break Adventures and tours operated by 3rd party suppliers. Discounts apply to new bookings only. The discount applies to the land tour price only and cannot be used in conjunction with any other offer. Discount does not apply to local payments, permits, additional travel arrangements, international and local airfares. A deposit of $100 per person per tour is required on booking with full payment required a minimum of 56 days prior to departure. All tours subject to availability. Prices are per person based on twin share accommodation, low season, tour only. Prices, itineraries and inclusions are subject to change without notice. Please note that unless the departure date is marked Departure Guaranteed (DG), there might be some changes to the tour including the departure date. This offer may be changed or withdrawn without notice at any time. Other restrictions may apply.

×

$755

Get Our Price
Get Quote

From

Wed,

Oct 07, 2020

To

Thu,

Oct 15, 2020
Deals

Promotions For This Departure

Current Promotions

Call or submit a quote for award-winning value and service!

15% Off 18-29s Trips

Mention Promo Code: PT8081

15% Off 18-29s Trips

Promotion Details

Got your eye on the trip of a lifetime but need some time to get it together? Book an 18-29s trip at least 12 months in advance and get 10% off. Plus as always receive our AffordableTours.com 5% extra savings.

Must Book By Thu, Oct 31, 2019

View Promotion Terms & Conditions ›

10% discount applies to Intrepid 18 to 29's tours only for departures booked & deposited at least 12 months prior to travel. Excludes Tailor-made, Asia Passes, Short Break Adventures and tours operated by 3rd party suppliers. Discounts apply to new bookings only. The discount applies to the land tour price only and cannot be used in conjunction with any other offer. Discount does not apply to local payments, permits, additional travel arrangements, international and local airfares. A deposit of $100 per person per tour is required on booking with full payment required a minimum of 56 days prior to departure. All tours subject to availability. Prices are per person based on twin share accommodation, low season, tour only. Prices, itineraries and inclusions are subject to change without notice. Please note that unless the departure date is marked Departure Guaranteed (DG), there might be some changes to the tour including the departure date. This offer may be changed or withdrawn without notice at any time. Other restrictions may apply.

×

$680

Get Our Price
Get Quote

From

Wed,

Oct 14, 2020

To

Thu,

Oct 22, 2020
Deals

Promotions For This Departure

Current Promotions

Call or submit a quote for award-winning value and service!

15% Off 18-29s Trips

Mention Promo Code: PT8081

15% Off 18-29s Trips

Promotion Details

Got your eye on the trip of a lifetime but need some time to get it together? Book an 18-29s trip at least 12 months in advance and get 10% off. Plus as always receive our AffordableTours.com 5% extra savings.

Must Book By Thu, Oct 31, 2019

View Promotion Terms & Conditions ›

10% discount applies to Intrepid 18 to 29's tours only for departures booked & deposited at least 12 months prior to travel. Excludes Tailor-made, Asia Passes, Short Break Adventures and tours operated by 3rd party suppliers. Discounts apply to new bookings only. The discount applies to the land tour price only and cannot be used in conjunction with any other offer. Discount does not apply to local payments, permits, additional travel arrangements, international and local airfares. A deposit of $100 per person per tour is required on booking with full payment required a minimum of 56 days prior to departure. All tours subject to availability. Prices are per person based on twin share accommodation, low season, tour only. Prices, itineraries and inclusions are subject to change without notice. Please note that unless the departure date is marked Departure Guaranteed (DG), there might be some changes to the tour including the departure date. This offer may be changed or withdrawn without notice at any time. Other restrictions may apply.

×

$706

Get Our Price
Get Quote

From

Wed,

Oct 21, 2020

To

Thu,

Oct 29, 2020
Deals

Promotions For This Departure

Current Promotions

Call or submit a quote for award-winning value and service!

15% Off 18-29s Trips

Mention Promo Code: PT8081

15% Off 18-29s Trips

Promotion Details

Got your eye on the trip of a lifetime but need some time to get it together? Book an 18-29s trip at least 12 months in advance and get 10% off. Plus as always receive our AffordableTours.com 5% extra savings.

Must Book By Thu, Oct 31, 2019

View Promotion Terms & Conditions ›

10% discount applies to Intrepid 18 to 29's tours only for departures booked & deposited at least 12 months prior to travel. Excludes Tailor-made, Asia Passes, Short Break Adventures and tours operated by 3rd party suppliers. Discounts apply to new bookings only. The discount applies to the land tour price only and cannot be used in conjunction with any other offer. Discount does not apply to local payments, permits, additional travel arrangements, international and local airfares. A deposit of $100 per person per tour is required on booking with full payment required a minimum of 56 days prior to departure. All tours subject to availability. Prices are per person based on twin share accommodation, low season, tour only. Prices, itineraries and inclusions are subject to change without notice. Please note that unless the departure date is marked Departure Guaranteed (DG), there might be some changes to the tour including the departure date. This offer may be changed or withdrawn without notice at any time. Other restrictions may apply.

×

$706

Get Our Price
Get Quote

From

Wed,

Oct 28, 2020

To

Thu,

Nov 05, 2020
Deals

Promotions For This Departure

Current Promotions

Call or submit a quote for award-winning value and service!

15% Off 18-29s Trips

Mention Promo Code: PT8081

15% Off 18-29s Trips

Promotion Details

Got your eye on the trip of a lifetime but need some time to get it together? Book an 18-29s trip at least 12 months in advance and get 10% off. Plus as always receive our AffordableTours.com 5% extra savings.

Must Book By Thu, Oct 31, 2019

View Promotion Terms & Conditions ›

10% discount applies to Intrepid 18 to 29's tours only for departures booked & deposited at least 12 months prior to travel. Excludes Tailor-made, Asia Passes, Short Break Adventures and tours operated by 3rd party suppliers. Discounts apply to new bookings only. The discount applies to the land tour price only and cannot be used in conjunction with any other offer. Discount does not apply to local payments, permits, additional travel arrangements, international and local airfares. A deposit of $100 per person per tour is required on booking with full payment required a minimum of 56 days prior to departure. All tours subject to availability. Prices are per person based on twin share accommodation, low season, tour only. Prices, itineraries and inclusions are subject to change without notice. Please note that unless the departure date is marked Departure Guaranteed (DG), there might be some changes to the tour including the departure date. This offer may be changed or withdrawn without notice at any time. Other restrictions may apply.

×

$706

Get Our Price
Get Quote

From

Wed,

Nov 04, 2020

To

Thu,

Nov 12, 2020
Deals

Promotions For This Departure

Current Promotions

Call or submit a quote for award-winning value and service!

15% Off 18-29s Trips

Mention Promo Code: PT8081

15% Off 18-29s Trips

Promotion Details

Got your eye on the trip of a lifetime but need some time to get it together? Book an 18-29s trip at least 12 months in advance and get 10% off. Plus as always receive our AffordableTours.com 5% extra savings.

Must Book By Thu, Oct 31, 2019

View Promotion Terms & Conditions ›

10% discount applies to Intrepid 18 to 29's tours only for departures booked & deposited at least 12 months prior to travel. Excludes Tailor-made, Asia Passes, Short Break Adventures and tours operated by 3rd party suppliers. Discounts apply to new bookings only. The discount applies to the land tour price only and cannot be used in conjunction with any other offer. Discount does not apply to local payments, permits, additional travel arrangements, international and local airfares. A deposit of $100 per person per tour is required on booking with full payment required a minimum of 56 days prior to departure. All tours subject to availability. Prices are per person based on twin share accommodation, low season, tour only. Prices, itineraries and inclusions are subject to change without notice. Please note that unless the departure date is marked Departure Guaranteed (DG), there might be some changes to the tour including the departure date. This offer may be changed or withdrawn without notice at any time. Other restrictions may apply.

×

$706

Get Our Price
Get Quote

From

Wed,

Nov 11, 2020

To

Thu,

Nov 19, 2020
Deals

Promotions For This Departure

Current Promotions

Call or submit a quote for award-winning value and service!

15% Off 18-29s Trips

Mention Promo Code: PT8081

15% Off 18-29s Trips

Promotion Details

Got your eye on the trip of a lifetime but need some time to get it together? Book an 18-29s trip at least 12 months in advance and get 10% off. Plus as always receive our AffordableTours.com 5% extra savings.

Must Book By Thu, Oct 31, 2019

View Promotion Terms & Conditions ›

10% discount applies to Intrepid 18 to 29's tours only for departures booked & deposited at least 12 months prior to travel. Excludes Tailor-made, Asia Passes, Short Break Adventures and tours operated by 3rd party suppliers. Discounts apply to new bookings only. The discount applies to the land tour price only and cannot be used in conjunction with any other offer. Discount does not apply to local payments, permits, additional travel arrangements, international and local airfares. A deposit of $100 per person per tour is required on booking with full payment required a minimum of 56 days prior to departure. All tours subject to availability. Prices are per person based on twin share accommodation, low season, tour only. Prices, itineraries and inclusions are subject to change without notice. Please note that unless the departure date is marked Departure Guaranteed (DG), there might be some changes to the tour including the departure date. This offer may be changed or withdrawn without notice at any time. Other restrictions may apply.

×

$706

Get Our Price
Get Quote

From

Wed,

Nov 18, 2020

To

Thu,

Nov 26, 2020
Deals

Promotions For This Departure

Current Promotions

Call or submit a quote for award-winning value and service!

15% Off 18-29s Trips

Mention Promo Code: PT8081

15% Off 18-29s Trips

Promotion Details

Got your eye on the trip of a lifetime but need some time to get it together? Book an 18-29s trip at least 12 months in advance and get 10% off. Plus as always receive our AffordableTours.com 5% extra savings.

Must Book By Thu, Oct 31, 2019

View Promotion Terms & Conditions ›

10% discount applies to Intrepid 18 to 29's tours only for departures booked & deposited at least 12 months prior to travel. Excludes Tailor-made, Asia Passes, Short Break Adventures and tours operated by 3rd party suppliers. Discounts apply to new bookings only. The discount applies to the land tour price only and cannot be used in conjunction with any other offer. Discount does not apply to local payments, permits, additional travel arrangements, international and local airfares. A deposit of $100 per person per tour is required on booking with full payment required a minimum of 56 days prior to departure. All tours subject to availability. Prices are per person based on twin share accommodation, low season, tour only. Prices, itineraries and inclusions are subject to change without notice. Please note that unless the departure date is marked Departure Guaranteed (DG), there might be some changes to the tour including the departure date. This offer may be changed or withdrawn without notice at any time. Other restrictions may apply.

×

$706

Get Our Price
Get Quote

From

Wed,

Nov 25, 2020

To

Thu,

Dec 03, 2020
Deals

Promotions For This Departure

Current Promotions

Call or submit a quote for award-winning value and service!

15% Off 18-29s Trips

Mention Promo Code: PT8081

15% Off 18-29s Trips

Promotion Details

Got your eye on the trip of a lifetime but need some time to get it together? Book an 18-29s trip at least 12 months in advance and get 10% off. Plus as always receive our AffordableTours.com 5% extra savings.

Must Book By Thu, Oct 31, 2019

View Promotion Terms & Conditions ›

10% discount applies to Intrepid 18 to 29's tours only for departures booked & deposited at least 12 months prior to travel. Excludes Tailor-made, Asia Passes, Short Break Adventures and tours operated by 3rd party suppliers. Discounts apply to new bookings only. The discount applies to the land tour price only and cannot be used in conjunction with any other offer. Discount does not apply to local payments, permits, additional travel arrangements, international and local airfares. A deposit of $100 per person per tour is required on booking with full payment required a minimum of 56 days prior to departure. All tours subject to availability. Prices are per person based on twin share accommodation, low season, tour only. Prices, itineraries and inclusions are subject to change without notice. Please note that unless the departure date is marked Departure Guaranteed (DG), there might be some changes to the tour including the departure date. This offer may be changed or withdrawn without notice at any time. Other restrictions may apply.

×

$706

Get Our Price
Get Quote

From

Sun,

Dec 06, 2020

To

Mon,

Dec 14, 2020
Deals

Promotions For This Departure

Current Promotions

Call or submit a quote for award-winning value and service!

15% Off 18-29s Trips

Mention Promo Code: PT8081

15% Off 18-29s Trips

Promotion Details

Got your eye on the trip of a lifetime but need some time to get it together? Book an 18-29s trip at least 12 months in advance and get 10% off. Plus as always receive our AffordableTours.com 5% extra savings.

Must Book By Thu, Oct 31, 2019

View Promotion Terms & Conditions ›

10% discount applies to Intrepid 18 to 29's tours only for departures booked & deposited at least 12 months prior to travel. Excludes Tailor-made, Asia Passes, Short Break Adventures and tours operated by 3rd party suppliers. Discounts apply to new bookings only. The discount applies to the land tour price only and cannot be used in conjunction with any other offer. Discount does not apply to local payments, permits, additional travel arrangements, international and local airfares. A deposit of $100 per person per tour is required on booking with full payment required a minimum of 56 days prior to departure. All tours subject to availability. Prices are per person based on twin share accommodation, low season, tour only. Prices, itineraries and inclusions are subject to change without notice. Please note that unless the departure date is marked Departure Guaranteed (DG), there might be some changes to the tour including the departure date. This offer may be changed or withdrawn without notice at any time. Other restrictions may apply.

×

$706

Get Our Price
Get Quote

From

Wed,

Dec 09, 2020

To

Thu,

Dec 17, 2020
Deals

Promotions For This Departure

Current Promotions

Call or submit a quote for award-winning value and service!

15% Off 18-29s Trips

Mention Promo Code: PT8081

15% Off 18-29s Trips

Promotion Details

Got your eye on the trip of a lifetime but need some time to get it together? Book an 18-29s trip at least 12 months in advance and get 10% off. Plus as always receive our AffordableTours.com 5% extra savings.

Must Book By Thu, Oct 31, 2019

View Promotion Terms & Conditions ›

10% discount applies to Intrepid 18 to 29's tours only for departures booked & deposited at least 12 months prior to travel. Excludes Tailor-made, Asia Passes, Short Break Adventures and tours operated by 3rd party suppliers. Discounts apply to new bookings only. The discount applies to the land tour price only and cannot be used in conjunction with any other offer. Discount does not apply to local payments, permits, additional travel arrangements, international and local airfares. A deposit of $100 per person per tour is required on booking with full payment required a minimum of 56 days prior to departure. All tours subject to availability. Prices are per person based on twin share accommodation, low season, tour only. Prices, itineraries and inclusions are subject to change without notice. Please note that unless the departure date is marked Departure Guaranteed (DG), there might be some changes to the tour including the departure date. This offer may be changed or withdrawn without notice at any time. Other restrictions may apply.

×

$734

Get Our Price
Get Quote

From

Sun,

Dec 13, 2020

To

Mon,

Dec 21, 2020
Deals

Promotions For This Departure

Current Promotions

Call or submit a quote for award-winning value and service!

15% Off 18-29s Trips

Mention Promo Code: PT8081

15% Off 18-29s Trips

Promotion Details

Got your eye on the trip of a lifetime but need some time to get it together? Book an 18-29s trip at least 12 months in advance and get 10% off. Plus as always receive our AffordableTours.com 5% extra savings.

Must Book By Thu, Oct 31, 2019

View Promotion Terms & Conditions ›

10% discount applies to Intrepid 18 to 29's tours only for departures booked & deposited at least 12 months prior to travel. Excludes Tailor-made, Asia Passes, Short Break Adventures and tours operated by 3rd party suppliers. Discounts apply to new bookings only. The discount applies to the land tour price only and cannot be used in conjunction with any other offer. Discount does not apply to local payments, permits, additional travel arrangements, international and local airfares. A deposit of $100 per person per tour is required on booking with full payment required a minimum of 56 days prior to departure. All tours subject to availability. Prices are per person based on twin share accommodation, low season, tour only. Prices, itineraries and inclusions are subject to change without notice. Please note that unless the departure date is marked Departure Guaranteed (DG), there might be some changes to the tour including the departure date. This offer may be changed or withdrawn without notice at any time. Other restrictions may apply.

×

$734

Get Our Price
Get Quote

From

Wed,

Dec 16, 2020

To

Thu,

Dec 24, 2020
Deals

Promotions For This Departure

Current Promotions

Call or submit a quote for award-winning value and service!

15% Off 18-29s Trips

Mention Promo Code: PT8081

15% Off 18-29s Trips

Promotion Details

Got your eye on the trip of a lifetime but need some time to get it together? Book an 18-29s trip at least 12 months in advance and get 10% off. Plus as always receive our AffordableTours.com 5% extra savings.

Must Book By Thu, Oct 31, 2019

View Promotion Terms & Conditions ›

10% discount applies to Intrepid 18 to 29's tours only for departures booked & deposited at least 12 months prior to travel. Excludes Tailor-made, Asia Passes, Short Break Adventures and tours operated by 3rd party suppliers. Discounts apply to new bookings only. The discount applies to the land tour price only and cannot be used in conjunction with any other offer. Discount does not apply to local payments, permits, additional travel arrangements, international and local airfares. A deposit of $100 per person per tour is required on booking with full payment required a minimum of 56 days prior to departure. All tours subject to availability. Prices are per person based on twin share accommodation, low season, tour only. Prices, itineraries and inclusions are subject to change without notice. Please note that unless the departure date is marked Departure Guaranteed (DG), there might be some changes to the tour including the departure date. This offer may be changed or withdrawn without notice at any time. Other restrictions may apply.

×

$734

Get Our Price
Get Quote

From

Sun,

Dec 20, 2020

To

Mon,

Dec 28, 2020
Deals

Promotions For This Departure

Current Promotions

Call or submit a quote for award-winning value and service!

15% Off 18-29s Trips

Mention Promo Code: PT8081

15% Off 18-29s Trips

Promotion Details

Got your eye on the trip of a lifetime but need some time to get it together? Book an 18-29s trip at least 12 months in advance and get 10% off. Plus as always receive our AffordableTours.com 5% extra savings.

Must Book By Thu, Oct 31, 2019

View Promotion Terms & Conditions ›

10% discount applies to Intrepid 18 to 29's tours only for departures booked & deposited at least 12 months prior to travel. Excludes Tailor-made, Asia Passes, Short Break Adventures and tours operated by 3rd party suppliers. Discounts apply to new bookings only. The discount applies to the land tour price only and cannot be used in conjunction with any other offer. Discount does not apply to local payments, permits, additional travel arrangements, international and local airfares. A deposit of $100 per person per tour is required on booking with full payment required a minimum of 56 days prior to departure. All tours subject to availability. Prices are per person based on twin share accommodation, low season, tour only. Prices, itineraries and inclusions are subject to change without notice. Please note that unless the departure date is marked Departure Guaranteed (DG), there might be some changes to the tour including the departure date. This offer may be changed or withdrawn without notice at any time. Other restrictions may apply.

×

$734

Get Our Price
Get Quote

From

Mon,

Dec 28, 2020

To

Tue,

Jan 05, 2021
Deals

Promotions For This Departure

Current Promotions

Call or submit a quote for award-winning value and service!

15% Off 18-29s Trips

Mention Promo Code: PT8081

15% Off 18-29s Trips

Promotion Details

Got your eye on the trip of a lifetime but need some time to get it together? Book an 18-29s trip at least 12 months in advance and get 10% off. Plus as always receive our AffordableTours.com 5% extra savings.

Must Book By Thu, Oct 31, 2019

View Promotion Terms & Conditions ›

10% discount applies to Intrepid 18 to 29's tours only for departures booked & deposited at least 12 months prior to travel. Excludes Tailor-made, Asia Passes, Short Break Adventures and tours operated by 3rd party suppliers. Discounts apply to new bookings only. The discount applies to the land tour price only and cannot be used in conjunction with any other offer. Discount does not apply to local payments, permits, additional travel arrangements, international and local airfares. A deposit of $100 per person per tour is required on booking with full payment required a minimum of 56 days prior to departure. All tours subject to availability. Prices are per person based on twin share accommodation, low season, tour only. Prices, itineraries and inclusions are subject to change without notice. Please note that unless the departure date is marked Departure Guaranteed (DG), there might be some changes to the tour including the departure date. This offer may be changed or withdrawn without notice at any time. Other restrictions may apply.

×

$747

Get Our Price
Get Quote

From

Wed,

Dec 30, 2020

To

Thu,

Jan 07, 2021
Deals

Promotions For This Departure

Current Promotions

Call or submit a quote for award-winning value and service!

15% Off 18-29s Trips

Mention Promo Code: PT8081

15% Off 18-29s Trips

Promotion Details

Got your eye on the trip of a lifetime but need some time to get it together? Book an 18-29s trip at least 12 months in advance and get 10% off. Plus as always receive our AffordableTours.com 5% extra savings.

Must Book By Thu, Oct 31, 2019

View Promotion Terms & Conditions ›

10% discount applies to Intrepid 18 to 29's tours only for departures booked & deposited at least 12 months prior to travel. Excludes Tailor-made, Asia Passes, Short Break Adventures and tours operated by 3rd party suppliers. Discounts apply to new bookings only. The discount applies to the land tour price only and cannot be used in conjunction with any other offer. Discount does not apply to local payments, permits, additional travel arrangements, international and local airfares. A deposit of $100 per person per tour is required on booking with full payment required a minimum of 56 days prior to departure. All tours subject to availability. Prices are per person based on twin share accommodation, low season, tour only. Prices, itineraries and inclusions are subject to change without notice. Please note that unless the departure date is marked Departure Guaranteed (DG), there might be some changes to the tour including the departure date. This offer may be changed or withdrawn without notice at any time. Other restrictions may apply.

×

$747

Get Our Price
Get Quote

From

Wed,

Jan 06, 2021

To

Thu,

Jan 14, 2021
Deals

Promotions For This Departure

Current Promotions

Call or submit a quote for award-winning value and service!

15% Off 18-29s Trips

Mention Promo Code: PT8081

15% Off 18-29s Trips

Promotion Details

Got your eye on the trip of a lifetime but need some time to get it together? Book an 18-29s trip at least 12 months in advance and get 10% off. Plus as always receive our AffordableTours.com 5% extra savings.

Must Book By Thu, Oct 31, 2019

View Promotion Terms & Conditions ›

10% discount applies to Intrepid 18 to 29's tours only for departures booked & deposited at least 12 months prior to travel. Excludes Tailor-made, Asia Passes, Short Break Adventures and tours operated by 3rd party suppliers. Discounts apply to new bookings only. The discount applies to the land tour price only and cannot be used in conjunction with any other offer. Discount does not apply to local payments, permits, additional travel arrangements, international and local airfares. A deposit of $100 per person per tour is required on booking with full payment required a minimum of 56 days prior to departure. All tours subject to availability. Prices are per person based on twin share accommodation, low season, tour only. Prices, itineraries and inclusions are subject to change without notice. Please note that unless the departure date is marked Departure Guaranteed (DG), there might be some changes to the tour including the departure date. This offer may be changed or withdrawn without notice at any time. Other restrictions may apply.

×

$680

Get Our Price
Get Quote

From

Wed,

Jan 13, 2021

To

Thu,

Jan 21, 2021
Deals

Promotions For This Departure

Current Promotions

Call or submit a quote for award-winning value and service!

15% Off 18-29s Trips

Mention Promo Code: PT8081

15% Off 18-29s Trips

Promotion Details

Got your eye on the trip of a lifetime but need some time to get it together? Book an 18-29s trip at least 12 months in advance and get 10% off. Plus as always receive our AffordableTours.com 5% extra savings.

Must Book By Thu, Oct 31, 2019

View Promotion Terms & Conditions ›

10% discount applies to Intrepid 18 to 29's tours only for departures booked & deposited at least 12 months prior to travel. Excludes Tailor-made, Asia Passes, Short Break Adventures and tours operated by 3rd party suppliers. Discounts apply to new bookings only. The discount applies to the land tour price only and cannot be used in conjunction with any other offer. Discount does not apply to local payments, permits, additional travel arrangements, international and local airfares. A deposit of $100 per person per tour is required on booking with full payment required a minimum of 56 days prior to departure. All tours subject to availability. Prices are per person based on twin share accommodation, low season, tour only. Prices, itineraries and inclusions are subject to change without notice. Please note that unless the departure date is marked Departure Guaranteed (DG), there might be some changes to the tour including the departure date. This offer may be changed or withdrawn without notice at any time. Other restrictions may apply.

×

$680

Get Our Price
Get Quote

From

Wed,

Jan 20, 2021

To

Thu,

Jan 28, 2021
Deals

Promotions For This Departure

Current Promotions

Call or submit a quote for award-winning value and service!

15% Off 18-29s Trips

Mention Promo Code: PT8081

15% Off 18-29s Trips

Promotion Details

Got your eye on the trip of a lifetime but need some time to get it together? Book an 18-29s trip at least 12 months in advance and get 10% off. Plus as always receive our AffordableTours.com 5% extra savings.

Must Book By Thu, Oct 31, 2019

View Promotion Terms & Conditions ›

10% discount applies to Intrepid 18 to 29's tours only for departures booked & deposited at least 12 months prior to travel. Excludes Tailor-made, Asia Passes, Short Break Adventures and tours operated by 3rd party suppliers. Discounts apply to new bookings only. The discount applies to the land tour price only and cannot be used in conjunction with any other offer. Discount does not apply to local payments, permits, additional travel arrangements, international and local airfares. A deposit of $100 per person per tour is required on booking with full payment required a minimum of 56 days prior to departure. All tours subject to availability. Prices are per person based on twin share accommodation, low season, tour only. Prices, itineraries and inclusions are subject to change without notice. Please note that unless the departure date is marked Departure Guaranteed (DG), there might be some changes to the tour including the departure date. This offer may be changed or withdrawn without notice at any time. Other restrictions may apply.

×

$680

Get Our Price
Get Quote

From

Wed,

Jan 27, 2021

To

Thu,

Feb 04, 2021
Deals

Promotions For This Departure

Current Promotions

Call or submit a quote for award-winning value and service!

15% Off 18-29s Trips

Mention Promo Code: PT8081

15% Off 18-29s Trips

Promotion Details

Got your eye on the trip of a lifetime but need some time to get it together? Book an 18-29s trip at least 12 months in advance and get 10% off. Plus as always receive our AffordableTours.com 5% extra savings.

Must Book By Thu, Oct 31, 2019

View Promotion Terms & Conditions ›

10% discount applies to Intrepid 18 to 29's tours only for departures booked & deposited at least 12 months prior to travel. Excludes Tailor-made, Asia Passes, Short Break Adventures and tours operated by 3rd party suppliers. Discounts apply to new bookings only. The discount applies to the land tour price only and cannot be used in conjunction with any other offer. Discount does not apply to local payments, permits, additional travel arrangements, international and local airfares. A deposit of $100 per person per tour is required on booking with full payment required a minimum of 56 days prior to departure. All tours subject to availability. Prices are per person based on twin share accommodation, low season, tour only. Prices, itineraries and inclusions are subject to change without notice. Please note that unless the departure date is marked Departure Guaranteed (DG), there might be some changes to the tour including the departure date. This offer may be changed or withdrawn without notice at any time. Other restrictions may apply.

×

$680

Get Our Price
Get Quote

From

Wed,

Feb 03, 2021

To

Thu,

Feb 11, 2021
Deals

Promotions For This Departure

Current Promotions

Call or submit a quote for award-winning value and service!

15% Off 18-29s Trips

Mention Promo Code: PT8081

15% Off 18-29s Trips

Promotion Details

Got your eye on the trip of a lifetime but need some time to get it together? Book an 18-29s trip at least 12 months in advance and get 10% off. Plus as always receive our AffordableTours.com 5% extra savings.

Must Book By Thu, Oct 31, 2019

View Promotion Terms & Conditions ›

10% discount applies to Intrepid 18 to 29's tours only for departures booked & deposited at least 12 months prior to travel. Excludes Tailor-made, Asia Passes, Short Break Adventures and tours operated by 3rd party suppliers. Discounts apply to new bookings only. The discount applies to the land tour price only and cannot be used in conjunction with any other offer. Discount does not apply to local payments, permits, additional travel arrangements, international and local airfares. A deposit of $100 per person per tour is required on booking with full payment required a minimum of 56 days prior to departure. All tours subject to availability. Prices are per person based on twin share accommodation, low season, tour only. Prices, itineraries and inclusions are subject to change without notice. Please note that unless the departure date is marked Departure Guaranteed (DG), there might be some changes to the tour including the departure date. This offer may be changed or withdrawn without notice at any time. Other restrictions may apply.

×

$680

Get Our Price
Get Quote

From

Wed,

Feb 10, 2021

To

Thu,

Feb 18, 2021
Deals

Promotions For This Departure

Current Promotions

Call or submit a quote for award-winning value and service!

15% Off 18-29s Trips

Mention Promo Code: PT8081

15% Off 18-29s Trips

Promotion Details

Got your eye on the trip of a lifetime but need some time to get it together? Book an 18-29s trip at least 12 months in advance and get 10% off. Plus as always receive our AffordableTours.com 5% extra savings.

Must Book By Thu, Oct 31, 2019

View Promotion Terms & Conditions ›

10% discount applies to Intrepid 18 to 29's tours only for departures booked & deposited at least 12 months prior to travel. Excludes Tailor-made, Asia Passes, Short Break Adventures and tours operated by 3rd party suppliers. Discounts apply to new bookings only. The discount applies to the land tour price only and cannot be used in conjunction with any other offer. Discount does not apply to local payments, permits, additional travel arrangements, international and local airfares. A deposit of $100 per person per tour is required on booking with full payment required a minimum of 56 days prior to departure. All tours subject to availability. Prices are per person based on twin share accommodation, low season, tour only. Prices, itineraries and inclusions are subject to change without notice. Please note that unless the departure date is marked Departure Guaranteed (DG), there might be some changes to the tour including the departure date. This offer may be changed or withdrawn without notice at any time. Other restrictions may apply.

×

$680

Get Our Price
Get Quote

From

Wed,

Feb 17, 2021

To

Thu,

Feb 25, 2021
Deals

Promotions For This Departure

Current Promotions

Call or submit a quote for award-winning value and service!

15% Off 18-29s Trips

Mention Promo Code: PT8081

15% Off 18-29s Trips

Promotion Details

Got your eye on the trip of a lifetime but need some time to get it together? Book an 18-29s trip at least 12 months in advance and get 10% off. Plus as always receive our AffordableTours.com 5% extra savings.

Must Book By Thu, Oct 31, 2019

View Promotion Terms & Conditions ›

10% discount applies to Intrepid 18 to 29's tours only for departures booked & deposited at least 12 months prior to travel. Excludes Tailor-made, Asia Passes, Short Break Adventures and tours operated by 3rd party suppliers. Discounts apply to new bookings only. The discount applies to the land tour price only and cannot be used in conjunction with any other offer. Discount does not apply to local payments, permits, additional travel arrangements, international and local airfares. A deposit of $100 per person per tour is required on booking with full payment required a minimum of 56 days prior to departure. All tours subject to availability. Prices are per person based on twin share accommodation, low season, tour only. Prices, itineraries and inclusions are subject to change without notice. Please note that unless the departure date is marked Departure Guaranteed (DG), there might be some changes to the tour including the departure date. This offer may be changed or withdrawn without notice at any time. Other restrictions may apply.

×

$680

Get Our Price
Get Quote

From

Wed,

Feb 24, 2021

To

Thu,

Mar 04, 2021
Deals

Promotions For This Departure

Current Promotions

Call or submit a quote for award-winning value and service!

15% Off 18-29s Trips

Mention Promo Code: PT8081

15% Off 18-29s Trips

Promotion Details

Got your eye on the trip of a lifetime but need some time to get it together? Book an 18-29s trip at least 12 months in advance and get 10% off. Plus as always receive our AffordableTours.com 5% extra savings.

Must Book By Thu, Oct 31, 2019

View Promotion Terms & Conditions ›

10% discount applies to Intrepid 18 to 29's tours only for departures booked & deposited at least 12 months prior to travel. Excludes Tailor-made, Asia Passes, Short Break Adventures and tours operated by 3rd party suppliers. Discounts apply to new bookings only. The discount applies to the land tour price only and cannot be used in conjunction with any other offer. Discount does not apply to local payments, permits, additional travel arrangements, international and local airfares. A deposit of $100 per person per tour is required on booking with full payment required a minimum of 56 days prior to departure. All tours subject to availability. Prices are per person based on twin share accommodation, low season, tour only. Prices, itineraries and inclusions are subject to change without notice. Please note that unless the departure date is marked Departure Guaranteed (DG), there might be some changes to the tour including the departure date. This offer may be changed or withdrawn without notice at any time. Other restrictions may apply.

×

$680

Get Our Price
Get Quote

From

Wed,

Mar 03, 2021

To

Thu,

Mar 11, 2021
Deals

Promotions For This Departure

Current Promotions

Call or submit a quote for award-winning value and service!

15% Off 18-29s Trips

Mention Promo Code: PT8081

15% Off 18-29s Trips

Promotion Details

Got your eye on the trip of a lifetime but need some time to get it together? Book an 18-29s trip at least 12 months in advance and get 10% off. Plus as always receive our AffordableTours.com 5% extra savings.

Must Book By Thu, Oct 31, 2019

View Promotion Terms & Conditions ›

10% discount applies to Intrepid 18 to 29's tours only for departures booked & deposited at least 12 months prior to travel. Excludes Tailor-made, Asia Passes, Short Break Adventures and tours operated by 3rd party suppliers. Discounts apply to new bookings only. The discount applies to the land tour price only and cannot be used in conjunction with any other offer. Discount does not apply to local payments, permits, additional travel arrangements, international and local airfares. A deposit of $100 per person per tour is required on booking with full payment required a minimum of 56 days prior to departure. All tours subject to availability. Prices are per person based on twin share accommodation, low season, tour only. Prices, itineraries and inclusions are subject to change without notice. Please note that unless the departure date is marked Departure Guaranteed (DG), there might be some changes to the tour including the departure date. This offer may be changed or withdrawn without notice at any time. Other restrictions may apply.

×

$680

Get Our Price
Get Quote

From

Wed,

Mar 17, 2021

To

Thu,

Mar 25, 2021
Deals

Promotions For This Departure

Current Promotions

Call or submit a quote for award-winning value and service!

15% Off 18-29s Trips

Mention Promo Code: PT8081

15% Off 18-29s Trips

Promotion Details

Got your eye on the trip of a lifetime but need some time to get it together? Book an 18-29s trip at least 12 months in advance and get 10% off. Plus as always receive our AffordableTours.com 5% extra savings.

Must Book By Thu, Oct 31, 2019

View Promotion Terms & Conditions ›

10% discount applies to Intrepid 18 to 29's tours only for departures booked & deposited at least 12 months prior to travel. Excludes Tailor-made, Asia Passes, Short Break Adventures and tours operated by 3rd party suppliers. Discounts apply to new bookings only. The discount applies to the land tour price only and cannot be used in conjunction with any other offer. Discount does not apply to local payments, permits, additional travel arrangements, international and local airfares. A deposit of $100 per person per tour is required on booking with full payment required a minimum of 56 days prior to departure. All tours subject to availability. Prices are per person based on twin share accommodation, low season, tour only. Prices, itineraries and inclusions are subject to change without notice. Please note that unless the departure date is marked Departure Guaranteed (DG), there might be some changes to the tour including the departure date. This offer may be changed or withdrawn without notice at any time. Other restrictions may apply.

×

$680

Get Our Price
Get Quote

From

Wed,

Mar 31, 2021

To

Thu,

Apr 08, 2021
Deals

Promotions For This Departure

Current Promotions

Call or submit a quote for award-winning value and service!

15% Off 18-29s Trips

Mention Promo Code: PT8081

15% Off 18-29s Trips

Promotion Details

Got your eye on the trip of a lifetime but need some time to get it together? Book an 18-29s trip at least 12 months in advance and get 10% off. Plus as always receive our AffordableTours.com 5% extra savings.

Must Book By Thu, Oct 31, 2019

View Promotion Terms & Conditions ›

10% discount applies to Intrepid 18 to 29's tours only for departures booked & deposited at least 12 months prior to travel. Excludes Tailor-made, Asia Passes, Short Break Adventures and tours operated by 3rd party suppliers. Discounts apply to new bookings only. The discount applies to the land tour price only and cannot be used in conjunction with any other offer. Discount does not apply to local payments, permits, additional travel arrangements, international and local airfares. A deposit of $100 per person per tour is required on booking with full payment required a minimum of 56 days prior to departure. All tours subject to availability. Prices are per person based on twin share accommodation, low season, tour only. Prices, itineraries and inclusions are subject to change without notice. Please note that unless the departure date is marked Departure Guaranteed (DG), there might be some changes to the tour including the departure date. This offer may be changed or withdrawn without notice at any time. Other restrictions may apply.

×

$680

Get Our Price
Get Quote

From

Wed,

Apr 07, 2021

To

Thu,

Apr 15, 2021
Deals

Promotions For This Departure

Current Promotions

Call or submit a quote for award-winning value and service!

15% Off 18-29s Trips

Mention Promo Code: PT8081

15% Off 18-29s Trips

Promotion Details

Got your eye on the trip of a lifetime but need some time to get it together? Book an 18-29s trip at least 12 months in advance and get 10% off. Plus as always receive our AffordableTours.com 5% extra savings.

Must Book By Thu, Oct 31, 2019

View Promotion Terms & Conditions ›

10% discount applies to Intrepid 18 to 29's tours only for departures booked & deposited at least 12 months prior to travel. Excludes Tailor-made, Asia Passes, Short Break Adventures and tours operated by 3rd party suppliers. Discounts apply to new bookings only. The discount applies to the land tour price only and cannot be used in conjunction with any other offer. Discount does not apply to local payments, permits, additional travel arrangements, international and local airfares. A deposit of $100 per person per tour is required on booking with full payment required a minimum of 56 days prior to departure. All tours subject to availability. Prices are per person based on twin share accommodation, low season, tour only. Prices, itineraries and inclusions are subject to change without notice. Please note that unless the departure date is marked Departure Guaranteed (DG), there might be some changes to the tour including the departure date. This offer may be changed or withdrawn without notice at any time. Other restrictions may apply.

×

$680

Get Our Price
Get Quote

From

Wed,

Apr 14, 2021

To

Thu,

Apr 22, 2021
Deals

Promotions For This Departure

Current Promotions

Call or submit a quote for award-winning value and service!

15% Off 18-29s Trips

Mention Promo Code: PT8081

15% Off 18-29s Trips

Promotion Details

Got your eye on the trip of a lifetime but need some time to get it together? Book an 18-29s trip at least 12 months in advance and get 10% off. Plus as always receive our AffordableTours.com 5% extra savings.

Must Book By Thu, Oct 31, 2019

View Promotion Terms & Conditions ›

10% discount applies to Intrepid 18 to 29's tours only for departures booked & deposited at least 12 months prior to travel. Excludes Tailor-made, Asia Passes, Short Break Adventures and tours operated by 3rd party suppliers. Discounts apply to new bookings only. The discount applies to the land tour price only and cannot be used in conjunction with any other offer. Discount does not apply to local payments, permits, additional travel arrangements, international and local airfares. A deposit of $100 per person per tour is required on booking with full payment required a minimum of 56 days prior to departure. All tours subject to availability. Prices are per person based on twin share accommodation, low season, tour only. Prices, itineraries and inclusions are subject to change without notice. Please note that unless the departure date is marked Departure Guaranteed (DG), there might be some changes to the tour including the departure date. This offer may be changed or withdrawn without notice at any time. Other restrictions may apply.

×

$680

Get Our Price
Get Quote

From

Wed,

May 05, 2021

To

Thu,

May 13, 2021
Deals

Promotions For This Departure

Current Promotions

Call or submit a quote for award-winning value and service!

15% Off 18-29s Trips

Mention Promo Code: PT8081

15% Off 18-29s Trips

Promotion Details

Got your eye on the trip of a lifetime but need some time to get it together? Book an 18-29s trip at least 12 months in advance and get 10% off. Plus as always receive our AffordableTours.com 5% extra savings.

Must Book By Thu, Oct 31, 2019

View Promotion Terms & Conditions ›

10% discount applies to Intrepid 18 to 29's tours only for departures booked & deposited at least 12 months prior to travel. Excludes Tailor-made, Asia Passes, Short Break Adventures and tours operated by 3rd party suppliers. Discounts apply to new bookings only. The discount applies to the land tour price only and cannot be used in conjunction with any other offer. Discount does not apply to local payments, permits, additional travel arrangements, international and local airfares. A deposit of $100 per person per tour is required on booking with full payment required a minimum of 56 days prior to departure. All tours subject to availability. Prices are per person based on twin share accommodation, low season, tour only. Prices, itineraries and inclusions are subject to change without notice. Please note that unless the departure date is marked Departure Guaranteed (DG), there might be some changes to the tour including the departure date. This offer may be changed or withdrawn without notice at any time. Other restrictions may apply.

×

$680

Get Our Price
Get Quote

From

Wed,

May 19, 2021

To

Thu,

May 27, 2021
Deals

Promotions For This Departure

Current Promotions

Call or submit a quote for award-winning value and service!

15% Off 18-29s Trips

Mention Promo Code: PT8081

15% Off 18-29s Trips

Promotion Details

Got your eye on the trip of a lifetime but need some time to get it together? Book an 18-29s trip at least 12 months in advance and get 10% off. Plus as always receive our AffordableTours.com 5% extra savings.

Must Book By Thu, Oct 31, 2019

View Promotion Terms & Conditions ›

10% discount applies to Intrepid 18 to 29's tours only for departures booked & deposited at least 12 months prior to travel. Excludes Tailor-made, Asia Passes, Short Break Adventures and tours operated by 3rd party suppliers. Discounts apply to new bookings only. The discount applies to the land tour price only and cannot be used in conjunction with any other offer. Discount does not apply to local payments, permits, additional travel arrangements, international and local airfares. A deposit of $100 per person per tour is required on booking with full payment required a minimum of 56 days prior to departure. All tours subject to availability. Prices are per person based on twin share accommodation, low season, tour only. Prices, itineraries and inclusions are subject to change without notice. Please note that unless the departure date is marked Departure Guaranteed (DG), there might be some changes to the tour including the departure date. This offer may be changed or withdrawn without notice at any time. Other restrictions may apply.

×

$680

Get Our Price
Get Quote

From

Wed,

Jun 02, 2021

To

Thu,

Jun 10, 2021
Deals

Promotions For This Departure

Current Promotions

Call or submit a quote for award-winning value and service!

15% Off 18-29s Trips

Mention Promo Code: PT8081

15% Off 18-29s Trips

Promotion Details

Got your eye on the trip of a lifetime but need some time to get it together? Book an 18-29s trip at least 12 months in advance and get 10% off. Plus as always receive our AffordableTours.com 5% extra savings.

Must Book By Thu, Oct 31, 2019

View Promotion Terms & Conditions ›

10% discount applies to Intrepid 18 to 29's tours only for departures booked & deposited at least 12 months prior to travel. Excludes Tailor-made, Asia Passes, Short Break Adventures and tours operated by 3rd party suppliers. Discounts apply to new bookings only. The discount applies to the land tour price only and cannot be used in conjunction with any other offer. Discount does not apply to local payments, permits, additional travel arrangements, international and local airfares. A deposit of $100 per person per tour is required on booking with full payment required a minimum of 56 days prior to departure. All tours subject to availability. Prices are per person based on twin share accommodation, low season, tour only. Prices, itineraries and inclusions are subject to change without notice. Please note that unless the departure date is marked Departure Guaranteed (DG), there might be some changes to the tour including the departure date. This offer may be changed or withdrawn without notice at any time. Other restrictions may apply.

×

$680

Get Our Price
Get Quote

From

Wed,

Jun 16, 2021

To

Thu,

Jun 24, 2021
Deals

Promotions For This Departure

Current Promotions

Call or submit a quote for award-winning value and service!

15% Off 18-29s Trips

Mention Promo Code: PT8081

15% Off 18-29s Trips

Promotion Details

Got your eye on the trip of a lifetime but need some time to get it together? Book an 18-29s trip at least 12 months in advance and get 10% off. Plus as always receive our AffordableTours.com 5% extra savings.

Must Book By Thu, Oct 31, 2019

View Promotion Terms & Conditions ›

10% discount applies to Intrepid 18 to 29's tours only for departures booked & deposited at least 12 months prior to travel. Excludes Tailor-made, Asia Passes, Short Break Adventures and tours operated by 3rd party suppliers. Discounts apply to new bookings only. The discount applies to the land tour price only and cannot be used in conjunction with any other offer. Discount does not apply to local payments, permits, additional travel arrangements, international and local airfares. A deposit of $100 per person per tour is required on booking with full payment required a minimum of 56 days prior to departure. All tours subject to availability. Prices are per person based on twin share accommodation, low season, tour only. Prices, itineraries and inclusions are subject to change without notice. Please note that unless the departure date is marked Departure Guaranteed (DG), there might be some changes to the tour including the departure date. This offer may be changed or withdrawn without notice at any time. Other restrictions may apply.

×

$680

Get Our Price
Get Quote

From

Wed,

Jul 07, 2021

To

Thu,

Jul 15, 2021
Deals

Promotions For This Departure

Current Promotions

Call or submit a quote for award-winning value and service!

15% Off 18-29s Trips

Mention Promo Code: PT8081

15% Off 18-29s Trips

Promotion Details

Got your eye on the trip of a lifetime but need some time to get it together? Book an 18-29s trip at least 12 months in advance and get 10% off. Plus as always receive our AffordableTours.com 5% extra savings.

Must Book By Thu, Oct 31, 2019

View Promotion Terms & Conditions ›

10% discount applies to Intrepid 18 to 29's tours only for departures booked & deposited at least 12 months prior to travel. Excludes Tailor-made, Asia Passes, Short Break Adventures and tours operated by 3rd party suppliers. Discounts apply to new bookings only. The discount applies to the land tour price only and cannot be used in conjunction with any other offer. Discount does not apply to local payments, permits, additional travel arrangements, international and local airfares. A deposit of $100 per person per tour is required on booking with full payment required a minimum of 56 days prior to departure. All tours subject to availability. Prices are per person based on twin share accommodation, low season, tour only. Prices, itineraries and inclusions are subject to change without notice. Please note that unless the departure date is marked Departure Guaranteed (DG), there might be some changes to the tour including the departure date. This offer may be changed or withdrawn without notice at any time. Other restrictions may apply.

×

$680

Get Our Price
Get Quote

From

Wed,

Jul 14, 2021

To

Thu,

Jul 22, 2021
Deals

Promotions For This Departure

Current Promotions

Call or submit a quote for award-winning value and service!

15% Off 18-29s Trips

Mention Promo Code: PT8081

15% Off 18-29s Trips

Promotion Details

Got your eye on the trip of a lifetime but need some time to get it together? Book an 18-29s trip at least 12 months in advance and get 10% off. Plus as always receive our AffordableTours.com 5% extra savings.

Must Book By Thu, Oct 31, 2019

View Promotion Terms & Conditions ›

10% discount applies to Intrepid 18 to 29's tours only for departures booked & deposited at least 12 months prior to travel. Excludes Tailor-made, Asia Passes, Short Break Adventures and tours operated by 3rd party suppliers. Discounts apply to new bookings only. The discount applies to the land tour price only and cannot be used in conjunction with any other offer. Discount does not apply to local payments, permits, additional travel arrangements, international and local airfares. A deposit of $100 per person per tour is required on booking with full payment required a minimum of 56 days prior to departure. All tours subject to availability. Prices are per person based on twin share accommodation, low season, tour only. Prices, itineraries and inclusions are subject to change without notice. Please note that unless the departure date is marked Departure Guaranteed (DG), there might be some changes to the tour including the departure date. This offer may be changed or withdrawn without notice at any time. Other restrictions may apply.

×

$680

Get Our Price
Get Quote

From

Wed,

Jul 21, 2021

To

Thu,

Jul 29, 2021
Deals

Promotions For This Departure

Current Promotions

Call or submit a quote for award-winning value and service!

15% Off 18-29s Trips

Mention Promo Code: PT8081

15% Off 18-29s Trips

Promotion Details

Got your eye on the trip of a lifetime but need some time to get it together? Book an 18-29s trip at least 12 months in advance and get 10% off. Plus as always receive our AffordableTours.com 5% extra savings.

Must Book By Thu, Oct 31, 2019

View Promotion Terms & Conditions ›

10% discount applies to Intrepid 18 to 29's tours only for departures booked & deposited at least 12 months prior to travel. Excludes Tailor-made, Asia Passes, Short Break Adventures and tours operated by 3rd party suppliers. Discounts apply to new bookings only. The discount applies to the land tour price only and cannot be used in conjunction with any other offer. Discount does not apply to local payments, permits, additional travel arrangements, international and local airfares. A deposit of $100 per person per tour is required on booking with full payment required a minimum of 56 days prior to departure. All tours subject to availability. Prices are per person based on twin share accommodation, low season, tour only. Prices, itineraries and inclusions are subject to change without notice. Please note that unless the departure date is marked Departure Guaranteed (DG), there might be some changes to the tour including the departure date. This offer may be changed or withdrawn without notice at any time. Other restrictions may apply.

×

$680

Get Our Price
Get Quote

From

Wed,

Aug 04, 2021

To

Thu,

Aug 12, 2021
Deals

Promotions For This Departure

Current Promotions

Call or submit a quote for award-winning value and service!

15% Off 18-29s Trips

Mention Promo Code: PT8081

15% Off 18-29s Trips

Promotion Details

Got your eye on the trip of a lifetime but need some time to get it together? Book an 18-29s trip at least 12 months in advance and get 10% off. Plus as always receive our AffordableTours.com 5% extra savings.

Must Book By Thu, Oct 31, 2019

View Promotion Terms & Conditions ›

10% discount applies to Intrepid 18 to 29's tours only for departures booked & deposited at least 12 months prior to travel. Excludes Tailor-made, Asia Passes, Short Break Adventures and tours operated by 3rd party suppliers. Discounts apply to new bookings only. The discount applies to the land tour price only and cannot be used in conjunction with any other offer. Discount does not apply to local payments, permits, additional travel arrangements, international and local airfares. A deposit of $100 per person per tour is required on booking with full payment required a minimum of 56 days prior to departure. All tours subject to availability. Prices are per person based on twin share accommodation, low season, tour only. Prices, itineraries and inclusions are subject to change without notice. Please note that unless the departure date is marked Departure Guaranteed (DG), there might be some changes to the tour including the departure date. This offer may be changed or withdrawn without notice at any time. Other restrictions may apply.

×

$680

Get Our Price
Get Quote

From

Wed,

Aug 18, 2021

To

Thu,

Aug 26, 2021
Deals

Promotions For This Departure

Current Promotions

Call or submit a quote for award-winning value and service!

15% Off 18-29s Trips

Mention Promo Code: PT8081

15% Off 18-29s Trips

Promotion Details

Got your eye on the trip of a lifetime but need some time to get it together? Book an 18-29s trip at least 12 months in advance and get 10% off. Plus as always receive our AffordableTours.com 5% extra savings.

Must Book By Thu, Oct 31, 2019

View Promotion Terms & Conditions ›

10% discount applies to Intrepid 18 to 29's tours only for departures booked & deposited at least 12 months prior to travel. Excludes Tailor-made, Asia Passes, Short Break Adventures and tours operated by 3rd party suppliers. Discounts apply to new bookings only. The discount applies to the land tour price only and cannot be used in conjunction with any other offer. Discount does not apply to local payments, permits, additional travel arrangements, international and local airfares. A deposit of $100 per person per tour is required on booking with full payment required a minimum of 56 days prior to departure. All tours subject to availability. Prices are per person based on twin share accommodation, low season, tour only. Prices, itineraries and inclusions are subject to change without notice. Please note that unless the departure date is marked Departure Guaranteed (DG), there might be some changes to the tour including the departure date. This offer may be changed or withdrawn without notice at any time. Other restrictions may apply.

×

$680

Get Our Price
Get Quote

From

Wed,

Sep 01, 2021

To

Thu,

Sep 09, 2021
Deals

Promotions For This Departure

Current Promotions

Call or submit a quote for award-winning value and service!

15% Off 18-29s Trips

Mention Promo Code: PT8081

15% Off 18-29s Trips

Promotion Details

Got your eye on the trip of a lifetime but need some time to get it together? Book an 18-29s trip at least 12 months in advance and get 10% off. Plus as always receive our AffordableTours.com 5% extra savings.

Must Book By Thu, Oct 31, 2019

View Promotion Terms & Conditions ›

10% discount applies to Intrepid 18 to 29's tours only for departures booked & deposited at least 12 months prior to travel. Excludes Tailor-made, Asia Passes, Short Break Adventures and tours operated by 3rd party suppliers. Discounts apply to new bookings only. The discount applies to the land tour price only and cannot be used in conjunction with any other offer. Discount does not apply to local payments, permits, additional travel arrangements, international and local airfares. A deposit of $100 per person per tour is required on booking with full payment required a minimum of 56 days prior to departure. All tours subject to availability. Prices are per person based on twin share accommodation, low season, tour only. Prices, itineraries and inclusions are subject to change without notice. Please note that unless the departure date is marked Departure Guaranteed (DG), there might be some changes to the tour including the departure date. This offer may be changed or withdrawn without notice at any time. Other restrictions may apply.

×

$680

Get Our Price
Get Quote

From

Wed,

Sep 15, 2021

To

Thu,

Sep 23, 2021
Deals

Promotions For This Departure

Current Promotions

Call or submit a quote for award-winning value and service!

15% Off 18-29s Trips

Mention Promo Code: PT8081

15% Off 18-29s Trips

Promotion Details

Got your eye on the trip of a lifetime but need some time to get it together? Book an 18-29s trip at least 12 months in advance and get 10% off. Plus as always receive our AffordableTours.com 5% extra savings.

Must Book By Thu, Oct 31, 2019

View Promotion Terms & Conditions ›

10% discount applies to Intrepid 18 to 29's tours only for departures booked & deposited at least 12 months prior to travel. Excludes Tailor-made, Asia Passes, Short Break Adventures and tours operated by 3rd party suppliers. Discounts apply to new bookings only. The discount applies to the land tour price only and cannot be used in conjunction with any other offer. Discount does not apply to local payments, permits, additional travel arrangements, international and local airfares. A deposit of $100 per person per tour is required on booking with full payment required a minimum of 56 days prior to departure. All tours subject to availability. Prices are per person based on twin share accommodation, low season, tour only. Prices, itineraries and inclusions are subject to change without notice. Please note that unless the departure date is marked Departure Guaranteed (DG), there might be some changes to the tour including the departure date. This offer may be changed or withdrawn without notice at any time. Other restrictions may apply.

×

$680

Get Our Price
Get Quote

From

Wed,

Sep 29, 2021

To

Thu,

Oct 07, 2021
Deals

Promotions For This Departure

Current Promotions

Call or submit a quote for award-winning value and service!

15% Off 18-29s Trips

Mention Promo Code: PT8081

15% Off 18-29s Trips

Promotion Details

Got your eye on the trip of a lifetime but need some time to get it together? Book an 18-29s trip at least 12 months in advance and get 10% off. Plus as always receive our AffordableTours.com 5% extra savings.

Must Book By Thu, Oct 31, 2019

View Promotion Terms & Conditions ›

10% discount applies to Intrepid 18 to 29's tours only for departures booked & deposited at least 12 months prior to travel. Excludes Tailor-made, Asia Passes, Short Break Adventures and tours operated by 3rd party suppliers. Discounts apply to new bookings only. The discount applies to the land tour price only and cannot be used in conjunction with any other offer. Discount does not apply to local payments, permits, additional travel arrangements, international and local airfares. A deposit of $100 per person per tour is required on booking with full payment required a minimum of 56 days prior to departure. All tours subject to availability. Prices are per person based on twin share accommodation, low season, tour only. Prices, itineraries and inclusions are subject to change without notice. Please note that unless the departure date is marked Departure Guaranteed (DG), there might be some changes to the tour including the departure date. This offer may be changed or withdrawn without notice at any time. Other restrictions may apply.

×

$680

Get Our Price
Get Quote

From

Wed,

Oct 06, 2021

To

Thu,

Oct 14, 2021
Deals

Promotions For This Departure

Current Promotions

Call or submit a quote for award-winning value and service!

15% Off 18-29s Trips

Mention Promo Code: PT8081

15% Off 18-29s Trips

Promotion Details

Got your eye on the trip of a lifetime but need some time to get it together? Book an 18-29s trip at least 12 months in advance and get 10% off. Plus as always receive our AffordableTours.com 5% extra savings.

Must Book By Thu, Oct 31, 2019

View Promotion Terms & Conditions ›

10% discount applies to Intrepid 18 to 29's tours only for departures booked & deposited at least 12 months prior to travel. Excludes Tailor-made, Asia Passes, Short Break Adventures and tours operated by 3rd party suppliers. Discounts apply to new bookings only. The discount applies to the land tour price only and cannot be used in conjunction with any other offer. Discount does not apply to local payments, permits, additional travel arrangements, international and local airfares. A deposit of $100 per person per tour is required on booking with full payment required a minimum of 56 days prior to departure. All tours subject to availability. Prices are per person based on twin share accommodation, low season, tour only. Prices, itineraries and inclusions are subject to change without notice. Please note that unless the departure date is marked Departure Guaranteed (DG), there might be some changes to the tour including the departure date. This offer may be changed or withdrawn without notice at any time. Other restrictions may apply.

×

$680

Get Our Price
Get Quote

From

Wed,

Oct 13, 2021

To

Thu,

Oct 21, 2021
Deals

Promotions For This Departure

Current Promotions

Call or submit a quote for award-winning value and service!

15% Off 18-29s Trips

Mention Promo Code: PT8081

15% Off 18-29s Trips

Promotion Details

Got your eye on the trip of a lifetime but need some time to get it together? Book an 18-29s trip at least 12 months in advance and get 10% off. Plus as always receive our AffordableTours.com 5% extra savings.

Must Book By Thu, Oct 31, 2019

View Promotion Terms & Conditions ›

10% discount applies to Intrepid 18 to 29's tours only for departures booked & deposited at least 12 months prior to travel. Excludes Tailor-made, Asia Passes, Short Break Adventures and tours operated by 3rd party suppliers. Discounts apply to new bookings only. The discount applies to the land tour price only and cannot be used in conjunction with any other offer. Discount does not apply to local payments, permits, additional travel arrangements, international and local airfares. A deposit of $100 per person per tour is required on booking with full payment required a minimum of 56 days prior to departure. All tours subject to availability. Prices are per person based on twin share accommodation, low season, tour only. Prices, itineraries and inclusions are subject to change without notice. Please note that unless the departure date is marked Departure Guaranteed (DG), there might be some changes to the tour including the departure date. This offer may be changed or withdrawn without notice at any time. Other restrictions may apply.

×

$680

Get Our Price
Get Quote

From

Wed,

Oct 20, 2021

To

Thu,

Oct 28, 2021
Deals

Promotions For This Departure

Current Promotions

Call or submit a quote for award-winning value and service!

15% Off 18-29s Trips

Mention Promo Code: PT8081

15% Off 18-29s Trips

Promotion Details

Got your eye on the trip of a lifetime but need some time to get it together? Book an 18-29s trip at least 12 months in advance and get 10% off. Plus as always receive our AffordableTours.com 5% extra savings.

Must Book By Thu, Oct 31, 2019

View Promotion Terms & Conditions ›

10% discount applies to Intrepid 18 to 29's tours only for departures booked & deposited at least 12 months prior to travel. Excludes Tailor-made, Asia Passes, Short Break Adventures and tours operated by 3rd party suppliers. Discounts apply to new bookings only. The discount applies to the land tour price only and cannot be used in conjunction with any other offer. Discount does not apply to local payments, permits, additional travel arrangements, international and local airfares. A deposit of $100 per person per tour is required on booking with full payment required a minimum of 56 days prior to departure. All tours subject to availability. Prices are per person based on twin share accommodation, low season, tour only. Prices, itineraries and inclusions are subject to change without notice. Please note that unless the departure date is marked Departure Guaranteed (DG), there might be some changes to the tour including the departure date. This offer may be changed or withdrawn without notice at any time. Other restrictions may apply.

×

$680

Get Our Price
Get Quote

From

Wed,

Nov 03, 2021

To

Thu,

Nov 11, 2021
Deals

Promotions For This Departure

Current Promotions

Call or submit a quote for award-winning value and service!

15% Off 18-29s Trips

Mention Promo Code: PT8081

15% Off 18-29s Trips

Promotion Details

Got your eye on the trip of a lifetime but need some time to get it together? Book an 18-29s trip at least 12 months in advance and get 10% off. Plus as always receive our AffordableTours.com 5% extra savings.

Must Book By Thu, Oct 31, 2019

View Promotion Terms & Conditions ›

10% discount applies to Intrepid 18 to 29's tours only for departures booked & deposited at least 12 months prior to travel. Excludes Tailor-made, Asia Passes, Short Break Adventures and tours operated by 3rd party suppliers. Discounts apply to new bookings only. The discount applies to the land tour price only and cannot be used in conjunction with any other offer. Discount does not apply to local payments, permits, additional travel arrangements, international and local airfares. A deposit of $100 per person per tour is required on booking with full payment required a minimum of 56 days prior to departure. All tours subject to availability. Prices are per person based on twin share accommodation, low season, tour only. Prices, itineraries and inclusions are subject to change without notice. Please note that unless the departure date is marked Departure Guaranteed (DG), there might be some changes to the tour including the departure date. This offer may be changed or withdrawn without notice at any time. Other restrictions may apply.

×

$680

Get Our Price
Get Quote

From

Wed,

Nov 10, 2021

To

Thu,

Nov 18, 2021
Deals

Promotions For This Departure

Current Promotions

Call or submit a quote for award-winning value and service!

15% Off 18-29s Trips

Mention Promo Code: PT8081

15% Off 18-29s Trips

Promotion Details

Got your eye on the trip of a lifetime but need some time to get it together? Book an 18-29s trip at least 12 months in advance and get 10% off. Plus as always receive our AffordableTours.com 5% extra savings.

Must Book By Thu, Oct 31, 2019

View Promotion Terms & Conditions ›

10% discount applies to Intrepid 18 to 29's tours only for departures booked & deposited at least 12 months prior to travel. Excludes Tailor-made, Asia Passes, Short Break Adventures and tours operated by 3rd party suppliers. Discounts apply to new bookings only. The discount applies to the land tour price only and cannot be used in conjunction with any other offer. Discount does not apply to local payments, permits, additional travel arrangements, international and local airfares. A deposit of $100 per person per tour is required on booking with full payment required a minimum of 56 days prior to departure. All tours subject to availability. Prices are per person based on twin share accommodation, low season, tour only. Prices, itineraries and inclusions are subject to change without notice. Please note that unless the departure date is marked Departure Guaranteed (DG), there might be some changes to the tour including the departure date. This offer may be changed or withdrawn without notice at any time. Other restrictions may apply.

×

$680

Get Our Price
Get Quote

From

Wed,

Nov 17, 2021

To

Thu,

Nov 25, 2021
Deals

Promotions For This Departure

Current Promotions

Call or submit a quote for award-winning value and service!

15% Off 18-29s Trips

Mention Promo Code: PT8081

15% Off 18-29s Trips

Promotion Details

Got your eye on the trip of a lifetime but need some time to get it together? Book an 18-29s trip at least 12 months in advance and get 10% off. Plus as always receive our AffordableTours.com 5% extra savings.

Must Book By Thu, Oct 31, 2019

View Promotion Terms & Conditions ›

10% discount applies to Intrepid 18 to 29's tours only for departures booked & deposited at least 12 months prior to travel. Excludes Tailor-made, Asia Passes, Short Break Adventures and tours operated by 3rd party suppliers. Discounts apply to new bookings only. The discount applies to the land tour price only and cannot be used in conjunction with any other offer. Discount does not apply to local payments, permits, additional travel arrangements, international and local airfares. A deposit of $100 per person per tour is required on booking with full payment required a minimum of 56 days prior to departure. All tours subject to availability. Prices are per person based on twin share accommodation, low season, tour only. Prices, itineraries and inclusions are subject to change without notice. Please note that unless the departure date is marked Departure Guaranteed (DG), there might be some changes to the tour including the departure date. This offer may be changed or withdrawn without notice at any time. Other restrictions may apply.

×

$680

Get Our Price
Get Quote

From

Wed,

Nov 24, 2021

To

Thu,

Dec 02, 2021
Deals

Promotions For This Departure

Current Promotions

Call or submit a quote for award-winning value and service!

15% Off 18-29s Trips

Mention Promo Code: PT8081

15% Off 18-29s Trips

Promotion Details

Got your eye on the trip of a lifetime but need some time to get it together? Book an 18-29s trip at least 12 months in advance and get 10% off. Plus as always receive our AffordableTours.com 5% extra savings.

Must Book By Thu, Oct 31, 2019

View Promotion Terms & Conditions ›

10% discount applies to Intrepid 18 to 29's tours only for departures booked & deposited at least 12 months prior to travel. Excludes Tailor-made, Asia Passes, Short Break Adventures and tours operated by 3rd party suppliers. Discounts apply to new bookings only. The discount applies to the land tour price only and cannot be used in conjunction with any other offer. Discount does not apply to local payments, permits, additional travel arrangements, international and local airfares. A deposit of $100 per person per tour is required on booking with full payment required a minimum of 56 days prior to departure. All tours subject to availability. Prices are per person based on twin share accommodation, low season, tour only. Prices, itineraries and inclusions are subject to change without notice. Please note that unless the departure date is marked Departure Guaranteed (DG), there might be some changes to the tour including the departure date. This offer may be changed or withdrawn without notice at any time. Other restrictions may apply.

×

$680

Get Our Price
Get Quote

From

Wed,

Dec 08, 2021

To

Thu,

Dec 16, 2021
Deals

Promotions For This Departure

Current Promotions

Call or submit a quote for award-winning value and service!

15% Off 18-29s Trips

Mention Promo Code: PT8081

15% Off 18-29s Trips

Promotion Details

Got your eye on the trip of a lifetime but need some time to get it together? Book an 18-29s trip at least 12 months in advance and get 10% off. Plus as always receive our AffordableTours.com 5% extra savings.

Must Book By Thu, Oct 31, 2019

View Promotion Terms & Conditions ›

10% discount applies to Intrepid 18 to 29's tours only for departures booked & deposited at least 12 months prior to travel. Excludes Tailor-made, Asia Passes, Short Break Adventures and tours operated by 3rd party suppliers. Discounts apply to new bookings only. The discount applies to the land tour price only and cannot be used in conjunction with any other offer. Discount does not apply to local payments, permits, additional travel arrangements, international and local airfares. A deposit of $100 per person per tour is required on booking with full payment required a minimum of 56 days prior to departure. All tours subject to availability. Prices are per person based on twin share accommodation, low season, tour only. Prices, itineraries and inclusions are subject to change without notice. Please note that unless the departure date is marked Departure Guaranteed (DG), there might be some changes to the tour including the departure date. This offer may be changed or withdrawn without notice at any time. Other restrictions may apply.

×

$680

Get Our Price
Get Quote

From

Wed,

Dec 15, 2021

To

Thu,

Dec 23, 2021
Deals

Promotions For This Departure

Current Promotions

Call or submit a quote for award-winning value and service!

15% Off 18-29s Trips

Mention Promo Code: PT8081

15% Off 18-29s Trips

Promotion Details

Got your eye on the trip of a lifetime but need some time to get it together? Book an 18-29s trip at least 12 months in advance and get 10% off. Plus as always receive our AffordableTours.com 5% extra savings.

Must Book By Thu, Oct 31, 2019

View Promotion Terms & Conditions ›

10% discount applies to Intrepid 18 to 29's tours only for departures booked & deposited at least 12 months prior to travel. Excludes Tailor-made, Asia Passes, Short Break Adventures and tours operated by 3rd party suppliers. Discounts apply to new bookings only. The discount applies to the land tour price only and cannot be used in conjunction with any other offer. Discount does not apply to local payments, permits, additional travel arrangements, international and local airfares. A deposit of $100 per person per tour is required on booking with full payment required a minimum of 56 days prior to departure. All tours subject to availability. Prices are per person based on twin share accommodation, low season, tour only. Prices, itineraries and inclusions are subject to change without notice. Please note that unless the departure date is marked Departure Guaranteed (DG), there might be some changes to the tour including the departure date. This offer may be changed or withdrawn without notice at any time. Other restrictions may apply.

×

$680

Get Our Price
Get Quote

From

Fri,

Dec 17, 2021

To

Sat,

Dec 25, 2021
Deals

Promotions For This Departure

Current Promotions

Call or submit a quote for award-winning value and service!

15% Off 18-29s Trips

Mention Promo Code: PT8081

15% Off 18-29s Trips

Promotion Details

Got your eye on the trip of a lifetime but need some time to get it together? Book an 18-29s trip at least 12 months in advance and get 10% off. Plus as always receive our AffordableTours.com 5% extra savings.

Must Book By Thu, Oct 31, 2019

View Promotion Terms & Conditions ›

10% discount applies to Intrepid 18 to 29's tours only for departures booked & deposited at least 12 months prior to travel. Excludes Tailor-made, Asia Passes, Short Break Adventures and tours operated by 3rd party suppliers. Discounts apply to new bookings only. The discount applies to the land tour price only and cannot be used in conjunction with any other offer. Discount does not apply to local payments, permits, additional travel arrangements, international and local airfares. A deposit of $100 per person per tour is required on booking with full payment required a minimum of 56 days prior to departure. All tours subject to availability. Prices are per person based on twin share accommodation, low season, tour only. Prices, itineraries and inclusions are subject to change without notice. Please note that unless the departure date is marked Departure Guaranteed (DG), there might be some changes to the tour including the departure date. This offer may be changed or withdrawn without notice at any time. Other restrictions may apply.

×

$680

Get Our Price
Get Quote

From

Wed,

Dec 22, 2021

To

Thu,

Dec 30, 2021
Deals

Promotions For This Departure

Current Promotions

Call or submit a quote for award-winning value and service!

15% Off 18-29s Trips

Mention Promo Code: PT8081

15% Off 18-29s Trips

Promotion Details

Got your eye on the trip of a lifetime but need some time to get it together? Book an 18-29s trip at least 12 months in advance and get 10% off. Plus as always receive our AffordableTours.com 5% extra savings.

Must Book By Thu, Oct 31, 2019

View Promotion Terms & Conditions ›

10% discount applies to Intrepid 18 to 29's tours only for departures booked & deposited at least 12 months prior to travel. Excludes Tailor-made, Asia Passes, Short Break Adventures and tours operated by 3rd party suppliers. Discounts apply to new bookings only. The discount applies to the land tour price only and cannot be used in conjunction with any other offer. Discount does not apply to local payments, permits, additional travel arrangements, international and local airfares. A deposit of $100 per person per tour is required on booking with full payment required a minimum of 56 days prior to departure. All tours subject to availability. Prices are per person based on twin share accommodation, low season, tour only. Prices, itineraries and inclusions are subject to change without notice. Please note that unless the departure date is marked Departure Guaranteed (DG), there might be some changes to the tour including the departure date. This offer may be changed or withdrawn without notice at any time. Other restrictions may apply.

×

$680

Get Our Price
Get Quote

From

Fri,

Dec 24, 2021

To

Sat,

Jan 01, 2022
Deals

Promotions For This Departure

Current Promotions

Call or submit a quote for award-winning value and service!

15% Off 18-29s Trips

Mention Promo Code: PT8081

15% Off 18-29s Trips

Promotion Details

Got your eye on the trip of a lifetime but need some time to get it together? Book an 18-29s trip at least 12 months in advance and get 10% off. Plus as always receive our AffordableTours.com 5% extra savings.

Must Book By Thu, Oct 31, 2019

View Promotion Terms & Conditions ›

10% discount applies to Intrepid 18 to 29's tours only for departures booked & deposited at least 12 months prior to travel. Excludes Tailor-made, Asia Passes, Short Break Adventures and tours operated by 3rd party suppliers. Discounts apply to new bookings only. The discount applies to the land tour price only and cannot be used in conjunction with any other offer. Discount does not apply to local payments, permits, additional travel arrangements, international and local airfares. A deposit of $100 per person per tour is required on booking with full payment required a minimum of 56 days prior to departure. All tours subject to availability. Prices are per person based on twin share accommodation, low season, tour only. Prices, itineraries and inclusions are subject to change without notice. Please note that unless the departure date is marked Departure Guaranteed (DG), there might be some changes to the tour including the departure date. This offer may be changed or withdrawn without notice at any time. Other restrictions may apply.

×

$680

Get Our Price
Get Quote

From

Wed,

Dec 29, 2021

To

Thu,

Jan 06, 2022
Deals

Promotions For This Departure

Current Promotions

Call or submit a quote for award-winning value and service!

15% Off 18-29s Trips

Mention Promo Code: PT8081

15% Off 18-29s Trips

Promotion Details

Got your eye on the trip of a lifetime but need some time to get it together? Book an 18-29s trip at least 12 months in advance and get 10% off. Plus as always receive our AffordableTours.com 5% extra savings.

Must Book By Thu, Oct 31, 2019

View Promotion Terms & Conditions ›

10% discount applies to Intrepid 18 to 29's tours only for departures booked & deposited at least 12 months prior to travel. Excludes Tailor-made, Asia Passes, Short Break Adventures and tours operated by 3rd party suppliers. Discounts apply to new bookings only. The discount applies to the land tour price only and cannot be used in conjunction with any other offer. Discount does not apply to local payments, permits, additional travel arrangements, international and local airfares. A deposit of $100 per person per tour is required on booking with full payment required a minimum of 56 days prior to departure. All tours subject to availability. Prices are per person based on twin share accommodation, low season, tour only. Prices, itineraries and inclusions are subject to change without notice. Please note that unless the departure date is marked Departure Guaranteed (DG), there might be some changes to the tour including the departure date. This offer may be changed or withdrawn without notice at any time. Other restrictions may apply.

×

$680

Get Our Price
Get Quote

From

Fri,

Dec 31, 2021

To

Sat,

Jan 08, 2022
Deals

Promotions For This Departure

Current Promotions

Call or submit a quote for award-winning value and service!

15% Off 18-29s Trips

Mention Promo Code: PT8081

15% Off 18-29s Trips

Promotion Details

Got your eye on the trip of a lifetime but need some time to get it together? Book an 18-29s trip at least 12 months in advance and get 10% off. Plus as always receive our AffordableTours.com 5% extra savings.

Must Book By Thu, Oct 31, 2019

View Promotion Terms & Conditions ›

10% discount applies to Intrepid 18 to 29's tours only for departures booked & deposited at least 12 months prior to travel. Excludes Tailor-made, Asia Passes, Short Break Adventures and tours operated by 3rd party suppliers. Discounts apply to new bookings only. The discount applies to the land tour price only and cannot be used in conjunction with any other offer. Discount does not apply to local payments, permits, additional travel arrangements, international and local airfares. A deposit of $100 per person per tour is required on booking with full payment required a minimum of 56 days prior to departure. All tours subject to availability. Prices are per person based on twin share accommodation, low season, tour only. Prices, itineraries and inclusions are subject to change without notice. Please note that unless the departure date is marked Departure Guaranteed (DG), there might be some changes to the tour including the departure date. This offer may be changed or withdrawn without notice at any time. Other restrictions may apply.

×

$680

Get Our Price
Get Quote
* Departure Dates in bold denote Guaranteed Departures
Call or submit a quote for award-winning value and service!
15% Off 18-29s Trips
Mention Promo Code: PT8081
15% Off 18-29s Trips
15% Off 18-29s Trips
Promotion Details
Got your eye on the trip of a lifetime but need some time to get it together? Book an 18-29s trip at least 12 months in advance and get 10% off. Plus as always receive our AffordableTours.com 5% extra savings.
Must Book By Thu, Oct 31, 2019
View Promotion Terms & Conditions ›
10% discount applies to Intrepid 18 to 29's tours only for departures booked & deposited at least 12 months prior to travel. Excludes Tailor-made, Asia Passes, Short Break Adventures and tours operated by 3rd party suppliers. Discounts apply to new bookings only. The discount applies to the land tour price only and cannot be used in conjunction with any other offer. Discount does not apply to local payments, permits, additional travel arrangements, international and local airfares. A deposit of $100 per person per tour is required on booking with full payment required a minimum of 56 days prior to departure. All tours subject to availability. Prices are per person based on twin share accommodation, low season, tour only. Prices, itineraries and inclusions are subject to change without notice. Please note that unless the departure date is marked Departure Guaranteed (DG), there might be some changes to the tour including the departure date. This offer may be changed or withdrawn without notice at any time. Other restrictions may apply.
Tour Itinerary
We've got temples and beaches a'plenty, homestays and markets galore. You want banh mi and boats? We've got 'em ready. Because we care, and you're a big deal, we'll give you more. Hit up Bangkok's best, see Wat's up in Angkor, cycle Kampong Cham, get your facts straight at the Killing Fields, and disco a la Ho Chi Minh.
Day 1: Bangkok
Sa-wat dee! Welcome to Thailand. Your adventure begins with a welcome meeting at 6 pm. Please look for a note in the hotel lobby or ask the hotel reception where it will take place. Bangkok has so much going on if you've got time to explore. Why not hit the canals for a riverboat trip to Chinatown? Visit the Grand Palace and the Temple of the Emerald Buddha? Or indulge in some Thai massage?
Day 2: Siem Reap
Brace yourself for a long day of travel as you board a private minivan to Siem Reap (approximately 10 hours, including border crossing and lunch). Say 'Laew phop gun' to Thailand as you exit at Aranyaprathet, and enter Cambodia at Poipet. When you arrive in Siem Reap (150 km or so past the border), the markets are a great place to start practicing those haggling skills. Better yet, try some cheap and tasty street food. Get some rest and relaxation tonight before your Angkor visit tomorrow.
Day 3: Siem Reap – Angkor Wat
Time to visit the mighty Angkor complex with your guide. Get that camera ready, because it's going to be oh-so-pretty. Some of these temples are over a thousand years old, going back to the days when the Khmer Empire was top dog in South East Asia. These beauties were known to represent the cosmic world and were set in perfect balance, symmetry and composition. Let your mind be blown as you roam around the complex with your leader. Don't even think about missing the sunset. The ruins are scattered over an area of some 160-square-kilometres, but the main cluster of temples is close to Siem Reap, so you'll have plenty of time to get to grips with the larger-than-life Angkor Wat, the Bayon and the jungle-covered Ta Prohm.
Day 4: Siem Reap
Today is a free day for you to experience Siem Reap in your own way. If you're all templed out, but still feel like something pretty out-there, you can opt for an Angkor zip-line course, which will have you soaring like an eagle over the rainforest (and perhaps getting that ticker started again, if Angkor Wat made it stop).
Day 5: Kampong Cham
Jump on a bus and head to Kampong Cham (approximately 5 hours). It's a public bus, which means you'll reaaally travel like a local. When you arrive, you might notice how chilled out this town is. It used to be an important trading hub in the area. Mingle with the locals and enjoy the change of pace. It's a slice of small-town Cambodia with plenty to see and do. You can explore the 11th-century Wat Nokor (also very chill, some might say 'tranquil'). You can hire a bike to explore the rural island of Koh Paen, linked to Kampong Cham by a fancy bamboo bridge (in the wet season you'll have to take a ferry over). The locals here make their living fishing and growing tobacco and sesame, so it's an awesome place to go for a closer look at some of Cambodia's cottage industries. A little further afield are the twin 'mountain temples' of Phnom Pros and Phnom Srei.
Day 6: Homestay
Travel by private vehicle (approx. 5 hours) into countryside Cambodia to the region of Kampong Speu and the village of Chambok. Chambok is right next to the beautiful Kirirom National Park, so you can imagine how serene it is here. A homestay tonight is your chance to really immerse yourself in everyday life. Weather permitting, you might be able to trek to the awesome 40-metre waterfall nearby today too (this is optional). Not to mention feast on a traditional Khmer dinner, prepared by the talented women of the community.
Day 7: Phnom Penh
Catch a private bus to the capital city of Phnom Penh (approximately 3 hours). Cambodia's capital is set on a major junction of the Mekong and Tonle Sap rivers and boasts some mighty fine examples of French-inspired architecture. Top of the list of things to do: head out to the Choeung Ek Memorial, and the infamous Killing Fields where a stupa made of some 8000 human skulls lies. Confronting but important to see, these sites are places to learn about the dark legacy of the Khmer Rouge. Visit the Royal Palace and Silver Pagoda to learn about brighter parts of Cambodian history. You can also explore Wat Phnom, check out the National Museum, take a cyclo tour of the city's key sites, or hit the pretty art-deco Psar Thmei aka Central Market (it's pretty AND pretty art-deco). Tonight, tuck in at the Friends International restaurant – not only will you get a serious taste of delicious local food, you'll also support an organisation that helps vulnerable local children.
Day 8: Phnom Penh
The perfect way to cap off your time in Phnom Penh would be to take an optional traditional massage at the Seeing Hands Massage Centre. The visually impaired masseurs here are some of the best in town, and it's a great cause to support. Also, let's be honest, after a week on Asia's bumpy roads you could probably use a little limbering up. Tonight will be your last night in Cambodia before you move on to Vietnam.
Day 9: Ho Chi Minh City
Travel by local bus from Phnom Penh to Ho Chi Minh City (approx. 10 hours including two border crossings and lunch). You'll exit Cambodia at Bavet and enter Vietnam at Moc Bai. Your leader knows the drill, so they'll assist you with border crossing procedures. Arrive in Ho Chi Minh City and get your first taste of this fast-paced, fun city. You'll see it's a combo of all kinds of flavours, old and new, East and West. Get a French baguette, best taken with a cup o' joe (the coffee is excellent here). Don't miss Reunification Palace. And there are some fascinating things to see at the War Remnants Museum.
Day 10: Ho Chi Minh City
Your trip comes to an end today and you can leave your accommodation at any time. If you're staying longer, you might want to go on one of the Urban Adventures offered: Mekong Discovery, Cyclos & Markets, Cu Chi Experience, or Saigon Street Food by Night. Your leader can help you book the tour of your choice.
Siem Reap - One day Angkor Pass
Siem Reap - Angkor Temples Guided Tour
Chambok - Traditional dancing
Meals
2 Breakfast(s) Included
2 Dinner(s) Included

Style: Basix

Hotel (8 nights), Homestay (1 night)
Question: How many suitcases can I take with me on my trip?
Each person is allowed one "check-in," and one "carry-on." Remember to take all valuables with you as "carry-on", because electronic equipment, cameras, laptops, jewelry, business documents and money are not covered by the airlines' liability, so always carry them aboard with you.
Question: Is Airfare Included in the Price?
Airfare from your point of origin to and from the trip is not included in the land price.
Similar Tours Other Travelers Liked
Ratings based off 105 reviews about Intrepid Tours. Currently showing 6 reviews with comments only.
AffordableTours.com® does not itself offer, service or administer the Travel Packages, and the ultimate terms and conditions of any Travel Package made available via the Site Offerings (including the prices quoted in connection with same) will be determined by the applicable Third-Party Travel Service Provider. AffordableTours.com® does not represent or warrant that the Price Quotes are accurate, up-to-date or free of error, or that same will be honored by the applicable Third-Party Travel Service Providers. All Price Quotes, Travel Package availability, Travel Package details/itinerary and other Content are subject to change without notice. All travel details published by and through the Site Offerings should be confirmed directly with the applicable Third-Party Travel Service Provider prior to making any travel plans. Reliance on any information made available to you by and through the Site Offerings is solely at your own risk.
There are many friendly consultants at AffordableTours.com that are ready to answer any of your questions or assist you with your reservation.

Please note: For pricing information, please submit a quote request or call to speak with a qualified travel consultant. We will not be able to send you a price quotation from this Q&A section.