Australia and New Zealand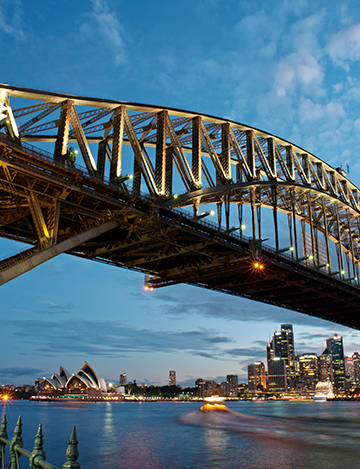 Guaranteed Low Prices on SITA World Vacations - Australia and New Zealand
Now Open for Sale! Visit the breath-taking continent of Austrailia and the gorgeous land of New Zealand with SITA World Tours. Take an escorted vacation to exoctic locales in Austraila and New Zealand like the famous Mt. Cook in New Zealand and Austrailia's beautiful Ayers Rock. Experience things that few can claim with SITA World Tours!
Escorted Tour
AffordableTours.com offers escorted tours to all of your favorite countries around the world. Escorted tours normally include hotel stays, transportation, most meals, sightseeing and cultural activities. They are led by a tour director who will be with your group from the beginning to end of the tour and they handle all of the logistics, check ins, attraction tickets and local guides that are included on your trip. People that enjoy escorted tours are travelers who don't have time or the knowhow to plan an all-encompassing, multiday overseas trip, people who travel in luxury or like to save money, and people who like to see the must-see sites while also experiencing the local culture. Escorted tours range in group size, pace, and age, so there is an escorted tour for every type of traveler. From solo travelers to groups of friends, to multi-generational families and adventure seekers, we have the escorted tour for you!
Guided/Hosted Tour
Guided tours are similar to escorted tours but travelers are led by a local representative at each destination, rather than a Tour Director conducting the entire trip. Travelers may not be escorted to all activities and functions and will have a lot more freedom during the day. Just like escorted tours, some meals and sightseeing plus all of your accommodations and transportations will be included on your tour. Guided tours are perfect for travelers who want some freedom, but still prefer the comfort of having a guide with you part of them time.