Dates & Prices
Start Date
End Date
Offers
Brochure
Land Price
Quote
Monday,
Apr 17, 2023
Monday,
Apr 24, 2023
Deals

Promotions For This Departure

Start Date
End Date
Brochure
Land Price
Quote

From

Monday,
Apr 17, 2023

To

Monday,
Apr 24, 2023

$3,335

Get Quote

Current Promotions

Call or submit a quote for award-winning value and service!

Europe Vacations starting from $1110

Mention Promo Code: PT10517

Europe Vacations starting from $1110

Promotion Details

Trying to decide between hiking through rugged wilderness, touring 13th-century churches, and sipping wine in the sun? In Europe you can do it all and do it well. Book your Europe vacation now with prices from $1110.

Must Book By Wed, Feb 01, 2023

View Promotion Terms & Conditions ›

Offer valid on new bookings. Starting from $1110 price is based off of Walk the Cornish Coast. Offer is capacity controlled and may be removed at any time without notice. Additional restrictions apply.

Last Minute Travel Deals

Mention Promo Code: PT7580

Last Minute Travel Deals

Promotion Details

For a limited time, select departures discounted from original price. You'll have to be quick though, these discounts are one-off deals that can disappear at any time. You'll need to pay in full at the time of booking. But other than that, there's nothing stopping you from jumping headfirst into a last-minute adventure. Plus as always receive our AffordableTours.com 5% extra savings. Discount is reflected on website pricing. Not all dates will qualify, please contact your Travel Consultant for full details.

Must Book By Tue, Jan 31, 2023

View Promotion Terms & Conditions ›

Valid on select departure dates only. Discount is reflected on website pricing. Offer is capacity controlled and may be modified or withdrawn at any time. Other restrictions may apply.

×

$3,335

Get Quote
Friday,
Apr 21, 2023
Friday,
Apr 28, 2023
Deals

Promotions For This Departure

Start Date
End Date
Brochure
Land Price
Quote

From

Friday,
Apr 21, 2023

To

Friday,
Apr 28, 2023

$3,365

Get Quote

Current Promotions

Call or submit a quote for award-winning value and service!

Europe Vacations starting from $1110

Mention Promo Code: PT10517

Europe Vacations starting from $1110

Promotion Details

Trying to decide between hiking through rugged wilderness, touring 13th-century churches, and sipping wine in the sun? In Europe you can do it all and do it well. Book your Europe vacation now with prices from $1110.

Must Book By Wed, Feb 01, 2023

View Promotion Terms & Conditions ›

Offer valid on new bookings. Starting from $1110 price is based off of Walk the Cornish Coast. Offer is capacity controlled and may be removed at any time without notice. Additional restrictions apply.

Last Minute Travel Deals

Mention Promo Code: PT7580

Last Minute Travel Deals

Promotion Details

For a limited time, select departures discounted from original price. You'll have to be quick though, these discounts are one-off deals that can disappear at any time. You'll need to pay in full at the time of booking. But other than that, there's nothing stopping you from jumping headfirst into a last-minute adventure. Plus as always receive our AffordableTours.com 5% extra savings. Discount is reflected on website pricing. Not all dates will qualify, please contact your Travel Consultant for full details.

Must Book By Tue, Jan 31, 2023

View Promotion Terms & Conditions ›

Valid on select departure dates only. Discount is reflected on website pricing. Offer is capacity controlled and may be modified or withdrawn at any time. Other restrictions may apply.

×

$3,365

Get Quote
Monday,
Apr 24, 2023
Monday,
May 01, 2023
Deals

Promotions For This Departure

Start Date
End Date
Brochure
Land Price
Quote

From

Monday,
Apr 24, 2023

To

Monday,
May 01, 2023

$3,365

Get Quote

Current Promotions

Call or submit a quote for award-winning value and service!

Europe Vacations starting from $1110

Mention Promo Code: PT10517

Europe Vacations starting from $1110

Promotion Details

Trying to decide between hiking through rugged wilderness, touring 13th-century churches, and sipping wine in the sun? In Europe you can do it all and do it well. Book your Europe vacation now with prices from $1110.

Must Book By Wed, Feb 01, 2023

View Promotion Terms & Conditions ›

Offer valid on new bookings. Starting from $1110 price is based off of Walk the Cornish Coast. Offer is capacity controlled and may be removed at any time without notice. Additional restrictions apply.

Last Minute Travel Deals

Mention Promo Code: PT7580

Last Minute Travel Deals

Promotion Details

For a limited time, select departures discounted from original price. You'll have to be quick though, these discounts are one-off deals that can disappear at any time. You'll need to pay in full at the time of booking. But other than that, there's nothing stopping you from jumping headfirst into a last-minute adventure. Plus as always receive our AffordableTours.com 5% extra savings. Discount is reflected on website pricing. Not all dates will qualify, please contact your Travel Consultant for full details.

Must Book By Tue, Jan 31, 2023

View Promotion Terms & Conditions ›

Valid on select departure dates only. Discount is reflected on website pricing. Offer is capacity controlled and may be modified or withdrawn at any time. Other restrictions may apply.

×

$3,365

Get Quote
Friday,
Apr 28, 2023
Friday,
May 05, 2023
Deals

Promotions For This Departure

Start Date
End Date
Brochure
Land Price
Quote

From

Friday,
Apr 28, 2023

To

Friday,
May 05, 2023

$3,395

Get Quote

Current Promotions

Call or submit a quote for award-winning value and service!

Europe Vacations starting from $1110

Mention Promo Code: PT10517

Europe Vacations starting from $1110

Promotion Details

Trying to decide between hiking through rugged wilderness, touring 13th-century churches, and sipping wine in the sun? In Europe you can do it all and do it well. Book your Europe vacation now with prices from $1110.

Must Book By Wed, Feb 01, 2023

View Promotion Terms & Conditions ›

Offer valid on new bookings. Starting from $1110 price is based off of Walk the Cornish Coast. Offer is capacity controlled and may be removed at any time without notice. Additional restrictions apply.

Last Minute Travel Deals

Mention Promo Code: PT7580

Last Minute Travel Deals

Promotion Details

For a limited time, select departures discounted from original price. You'll have to be quick though, these discounts are one-off deals that can disappear at any time. You'll need to pay in full at the time of booking. But other than that, there's nothing stopping you from jumping headfirst into a last-minute adventure. Plus as always receive our AffordableTours.com 5% extra savings. Discount is reflected on website pricing. Not all dates will qualify, please contact your Travel Consultant for full details.

Must Book By Tue, Jan 31, 2023

View Promotion Terms & Conditions ›

Valid on select departure dates only. Discount is reflected on website pricing. Offer is capacity controlled and may be modified or withdrawn at any time. Other restrictions may apply.

×

$3,395

Get Quote
Monday,
May 01, 2023
Monday,
May 08, 2023
Deals

Promotions For This Departure

Start Date
End Date
Brochure
Land Price
Quote

From

Monday,
May 01, 2023

To

Monday,
May 08, 2023

$3,395

Get Quote

Current Promotions

Call or submit a quote for award-winning value and service!

Europe Vacations starting from $1110

Mention Promo Code: PT10517

Europe Vacations starting from $1110

Promotion Details

Trying to decide between hiking through rugged wilderness, touring 13th-century churches, and sipping wine in the sun? In Europe you can do it all and do it well. Book your Europe vacation now with prices from $1110.

Must Book By Wed, Feb 01, 2023

View Promotion Terms & Conditions ›

Offer valid on new bookings. Starting from $1110 price is based off of Walk the Cornish Coast. Offer is capacity controlled and may be removed at any time without notice. Additional restrictions apply.

Last Minute Travel Deals

Mention Promo Code: PT7580

Last Minute Travel Deals

Promotion Details

For a limited time, select departures discounted from original price. You'll have to be quick though, these discounts are one-off deals that can disappear at any time. You'll need to pay in full at the time of booking. But other than that, there's nothing stopping you from jumping headfirst into a last-minute adventure. Plus as always receive our AffordableTours.com 5% extra savings. Discount is reflected on website pricing. Not all dates will qualify, please contact your Travel Consultant for full details.

Must Book By Tue, Jan 31, 2023

View Promotion Terms & Conditions ›

Valid on select departure dates only. Discount is reflected on website pricing. Offer is capacity controlled and may be modified or withdrawn at any time. Other restrictions may apply.

×

$3,395

Get Quote
Friday,
May 05, 2023
Friday,
May 12, 2023
Deals

Promotions For This Departure

Start Date
End Date
Brochure
Land Price
Quote

From

Friday,
May 05, 2023

To

Friday,
May 12, 2023

$3,395

Get Quote

Current Promotions

Call or submit a quote for award-winning value and service!

Europe Vacations starting from $1110

Mention Promo Code: PT10517

Europe Vacations starting from $1110

Promotion Details

Trying to decide between hiking through rugged wilderness, touring 13th-century churches, and sipping wine in the sun? In Europe you can do it all and do it well. Book your Europe vacation now with prices from $1110.

Must Book By Wed, Feb 01, 2023

View Promotion Terms & Conditions ›

Offer valid on new bookings. Starting from $1110 price is based off of Walk the Cornish Coast. Offer is capacity controlled and may be removed at any time without notice. Additional restrictions apply.

Last Minute Travel Deals

Mention Promo Code: PT7580

Last Minute Travel Deals

Promotion Details

For a limited time, select departures discounted from original price. You'll have to be quick though, these discounts are one-off deals that can disappear at any time. You'll need to pay in full at the time of booking. But other than that, there's nothing stopping you from jumping headfirst into a last-minute adventure. Plus as always receive our AffordableTours.com 5% extra savings. Discount is reflected on website pricing. Not all dates will qualify, please contact your Travel Consultant for full details.

Must Book By Tue, Jan 31, 2023

View Promotion Terms & Conditions ›

Valid on select departure dates only. Discount is reflected on website pricing. Offer is capacity controlled and may be modified or withdrawn at any time. Other restrictions may apply.

×

$3,395

Get Quote
Monday,
May 08, 2023
Monday,
May 15, 2023
Deals

Promotions For This Departure

Start Date
End Date
Brochure
Land Price
Quote

From

Monday,
May 08, 2023

To

Monday,
May 15, 2023

$3,365

Get Quote

Current Promotions

Call or submit a quote for award-winning value and service!

Europe Vacations starting from $1110

Mention Promo Code: PT10517

Europe Vacations starting from $1110

Promotion Details

Trying to decide between hiking through rugged wilderness, touring 13th-century churches, and sipping wine in the sun? In Europe you can do it all and do it well. Book your Europe vacation now with prices from $1110.

Must Book By Wed, Feb 01, 2023

View Promotion Terms & Conditions ›

Offer valid on new bookings. Starting from $1110 price is based off of Walk the Cornish Coast. Offer is capacity controlled and may be removed at any time without notice. Additional restrictions apply.

Last Minute Travel Deals

Mention Promo Code: PT7580

Last Minute Travel Deals

Promotion Details

For a limited time, select departures discounted from original price. You'll have to be quick though, these discounts are one-off deals that can disappear at any time. You'll need to pay in full at the time of booking. But other than that, there's nothing stopping you from jumping headfirst into a last-minute adventure. Plus as always receive our AffordableTours.com 5% extra savings. Discount is reflected on website pricing. Not all dates will qualify, please contact your Travel Consultant for full details.

Must Book By Tue, Jan 31, 2023

View Promotion Terms & Conditions ›

Valid on select departure dates only. Discount is reflected on website pricing. Offer is capacity controlled and may be modified or withdrawn at any time. Other restrictions may apply.

×

$3,365

Get Quote
Friday,
May 12, 2023
Friday,
May 19, 2023
Deals

Promotions For This Departure

Start Date
End Date
Brochure
Land Price
Quote

From

Friday,
May 12, 2023

To

Friday,
May 19, 2023

$3,300

Get Quote

Current Promotions

Call or submit a quote for award-winning value and service!

Europe Vacations starting from $1110

Mention Promo Code: PT10517

Europe Vacations starting from $1110

Promotion Details

Trying to decide between hiking through rugged wilderness, touring 13th-century churches, and sipping wine in the sun? In Europe you can do it all and do it well. Book your Europe vacation now with prices from $1110.

Must Book By Wed, Feb 01, 2023

View Promotion Terms & Conditions ›

Offer valid on new bookings. Starting from $1110 price is based off of Walk the Cornish Coast. Offer is capacity controlled and may be removed at any time without notice. Additional restrictions apply.

Last Minute Travel Deals

Mention Promo Code: PT7580

Last Minute Travel Deals

Promotion Details

For a limited time, select departures discounted from original price. You'll have to be quick though, these discounts are one-off deals that can disappear at any time. You'll need to pay in full at the time of booking. But other than that, there's nothing stopping you from jumping headfirst into a last-minute adventure. Plus as always receive our AffordableTours.com 5% extra savings. Discount is reflected on website pricing. Not all dates will qualify, please contact your Travel Consultant for full details.

Must Book By Tue, Jan 31, 2023

View Promotion Terms & Conditions ›

Valid on select departure dates only. Discount is reflected on website pricing. Offer is capacity controlled and may be modified or withdrawn at any time. Other restrictions may apply.

×

$3,300

Get Quote
Monday,
May 15, 2023
Monday,
May 22, 2023
Deals

Promotions For This Departure

Start Date
End Date
Brochure
Land Price
Quote

From

Monday,
May 15, 2023

To

Monday,
May 22, 2023

$3,495

Get Quote

Current Promotions

Call or submit a quote for award-winning value and service!

Europe Vacations starting from $1110

Mention Promo Code: PT10517

Europe Vacations starting from $1110

Promotion Details

Trying to decide between hiking through rugged wilderness, touring 13th-century churches, and sipping wine in the sun? In Europe you can do it all and do it well. Book your Europe vacation now with prices from $1110.

Must Book By Wed, Feb 01, 2023

View Promotion Terms & Conditions ›

Offer valid on new bookings. Starting from $1110 price is based off of Walk the Cornish Coast. Offer is capacity controlled and may be removed at any time without notice. Additional restrictions apply.

Last Minute Travel Deals

Mention Promo Code: PT7580

Last Minute Travel Deals

Promotion Details

For a limited time, select departures discounted from original price. You'll have to be quick though, these discounts are one-off deals that can disappear at any time. You'll need to pay in full at the time of booking. But other than that, there's nothing stopping you from jumping headfirst into a last-minute adventure. Plus as always receive our AffordableTours.com 5% extra savings. Discount is reflected on website pricing. Not all dates will qualify, please contact your Travel Consultant for full details.

Must Book By Tue, Jan 31, 2023

View Promotion Terms & Conditions ›

Valid on select departure dates only. Discount is reflected on website pricing. Offer is capacity controlled and may be modified or withdrawn at any time. Other restrictions may apply.

×

$3,495

Get Quote
Friday,
May 19, 2023
Friday,
May 26, 2023
Deals

Promotions For This Departure

Start Date
End Date
Brochure
Land Price
Quote

From

Friday,
May 19, 2023

To

Friday,
May 26, 2023

$3,590

Get Quote

Current Promotions

Call or submit a quote for award-winning value and service!

Europe Vacations starting from $1110

Mention Promo Code: PT10517

Europe Vacations starting from $1110

Promotion Details

Trying to decide between hiking through rugged wilderness, touring 13th-century churches, and sipping wine in the sun? In Europe you can do it all and do it well. Book your Europe vacation now with prices from $1110.

Must Book By Wed, Feb 01, 2023

View Promotion Terms & Conditions ›

Offer valid on new bookings. Starting from $1110 price is based off of Walk the Cornish Coast. Offer is capacity controlled and may be removed at any time without notice. Additional restrictions apply.

Last Minute Travel Deals

Mention Promo Code: PT7580

Last Minute Travel Deals

Promotion Details

For a limited time, select departures discounted from original price. You'll have to be quick though, these discounts are one-off deals that can disappear at any time. You'll need to pay in full at the time of booking. But other than that, there's nothing stopping you from jumping headfirst into a last-minute adventure. Plus as always receive our AffordableTours.com 5% extra savings. Discount is reflected on website pricing. Not all dates will qualify, please contact your Travel Consultant for full details.

Must Book By Tue, Jan 31, 2023

View Promotion Terms & Conditions ›

Valid on select departure dates only. Discount is reflected on website pricing. Offer is capacity controlled and may be modified or withdrawn at any time. Other restrictions may apply.

×

$3,590

Get Quote
Monday,
May 22, 2023
Monday,
May 29, 2023
Deals

Promotions For This Departure

Start Date
End Date
Brochure
Land Price
Quote

From

Monday,
May 22, 2023

To

Monday,
May 29, 2023

$3,590

Get Quote

Current Promotions

Call or submit a quote for award-winning value and service!

Europe Vacations starting from $1110

Mention Promo Code: PT10517

Europe Vacations starting from $1110

Promotion Details

Trying to decide between hiking through rugged wilderness, touring 13th-century churches, and sipping wine in the sun? In Europe you can do it all and do it well. Book your Europe vacation now with prices from $1110.

Must Book By Wed, Feb 01, 2023

View Promotion Terms & Conditions ›

Offer valid on new bookings. Starting from $1110 price is based off of Walk the Cornish Coast. Offer is capacity controlled and may be removed at any time without notice. Additional restrictions apply.

Last Minute Travel Deals

Mention Promo Code: PT7580

Last Minute Travel Deals

Promotion Details

For a limited time, select departures discounted from original price. You'll have to be quick though, these discounts are one-off deals that can disappear at any time. You'll need to pay in full at the time of booking. But other than that, there's nothing stopping you from jumping headfirst into a last-minute adventure. Plus as always receive our AffordableTours.com 5% extra savings. Discount is reflected on website pricing. Not all dates will qualify, please contact your Travel Consultant for full details.

Must Book By Tue, Jan 31, 2023

View Promotion Terms & Conditions ›

Valid on select departure dates only. Discount is reflected on website pricing. Offer is capacity controlled and may be modified or withdrawn at any time. Other restrictions may apply.

×

$3,590

Get Quote
Friday,
Jun 02, 2023
Friday,
Jun 09, 2023
Deals

Promotions For This Departure

Start Date
End Date
Brochure
Land Price
Quote

From

Friday,
Jun 02, 2023

To

Friday,
Jun 09, 2023

$3,500

Get Quote

Current Promotions

Call or submit a quote for award-winning value and service!

Europe Vacations starting from $1110

Mention Promo Code: PT10517

Europe Vacations starting from $1110

Promotion Details

Trying to decide between hiking through rugged wilderness, touring 13th-century churches, and sipping wine in the sun? In Europe you can do it all and do it well. Book your Europe vacation now with prices from $1110.

Must Book By Wed, Feb 01, 2023

View Promotion Terms & Conditions ›

Offer valid on new bookings. Starting from $1110 price is based off of Walk the Cornish Coast. Offer is capacity controlled and may be removed at any time without notice. Additional restrictions apply.

Last Minute Travel Deals

Mention Promo Code: PT7580

Last Minute Travel Deals

Promotion Details

For a limited time, select departures discounted from original price. You'll have to be quick though, these discounts are one-off deals that can disappear at any time. You'll need to pay in full at the time of booking. But other than that, there's nothing stopping you from jumping headfirst into a last-minute adventure. Plus as always receive our AffordableTours.com 5% extra savings. Discount is reflected on website pricing. Not all dates will qualify, please contact your Travel Consultant for full details.

Must Book By Tue, Jan 31, 2023

View Promotion Terms & Conditions ›

Valid on select departure dates only. Discount is reflected on website pricing. Offer is capacity controlled and may be modified or withdrawn at any time. Other restrictions may apply.

×

$3,500

Get Quote
Monday,
Jun 05, 2023
Monday,
Jun 12, 2023
Deals

Promotions For This Departure

Start Date
End Date
Brochure
Land Price
Quote

From

Monday,
Jun 05, 2023

To

Monday,
Jun 12, 2023

$3,600

Get Quote

Current Promotions

Call or submit a quote for award-winning value and service!

Europe Vacations starting from $1110

Mention Promo Code: PT10517

Europe Vacations starting from $1110

Promotion Details

Trying to decide between hiking through rugged wilderness, touring 13th-century churches, and sipping wine in the sun? In Europe you can do it all and do it well. Book your Europe vacation now with prices from $1110.

Must Book By Wed, Feb 01, 2023

View Promotion Terms & Conditions ›

Offer valid on new bookings. Starting from $1110 price is based off of Walk the Cornish Coast. Offer is capacity controlled and may be removed at any time without notice. Additional restrictions apply.

Last Minute Travel Deals

Mention Promo Code: PT7580

Last Minute Travel Deals

Promotion Details

For a limited time, select departures discounted from original price. You'll have to be quick though, these discounts are one-off deals that can disappear at any time. You'll need to pay in full at the time of booking. But other than that, there's nothing stopping you from jumping headfirst into a last-minute adventure. Plus as always receive our AffordableTours.com 5% extra savings. Discount is reflected on website pricing. Not all dates will qualify, please contact your Travel Consultant for full details.

Must Book By Tue, Jan 31, 2023

View Promotion Terms & Conditions ›

Valid on select departure dates only. Discount is reflected on website pricing. Offer is capacity controlled and may be modified or withdrawn at any time. Other restrictions may apply.

×

$3,600

Get Quote
Wednesday,
Jun 07, 2023
Wednesday,
Jun 14, 2023
Deals

Promotions For This Departure

Start Date
End Date
Brochure
Land Price
Quote

From

Wednesday,
Jun 07, 2023

To

Wednesday,
Jun 14, 2023

$3,735

Get Quote

Current Promotions

Call or submit a quote for award-winning value and service!

Europe Vacations starting from $1110

Mention Promo Code: PT10517

Europe Vacations starting from $1110

Promotion Details

Trying to decide between hiking through rugged wilderness, touring 13th-century churches, and sipping wine in the sun? In Europe you can do it all and do it well. Book your Europe vacation now with prices from $1110.

Must Book By Wed, Feb 01, 2023

View Promotion Terms & Conditions ›

Offer valid on new bookings. Starting from $1110 price is based off of Walk the Cornish Coast. Offer is capacity controlled and may be removed at any time without notice. Additional restrictions apply.

Last Minute Travel Deals

Mention Promo Code: PT7580

Last Minute Travel Deals

Promotion Details

For a limited time, select departures discounted from original price. You'll have to be quick though, these discounts are one-off deals that can disappear at any time. You'll need to pay in full at the time of booking. But other than that, there's nothing stopping you from jumping headfirst into a last-minute adventure. Plus as always receive our AffordableTours.com 5% extra savings. Discount is reflected on website pricing. Not all dates will qualify, please contact your Travel Consultant for full details.

Must Book By Tue, Jan 31, 2023

View Promotion Terms & Conditions ›

Valid on select departure dates only. Discount is reflected on website pricing. Offer is capacity controlled and may be modified or withdrawn at any time. Other restrictions may apply.

×

$3,735

Get Quote
Friday,
Jun 09, 2023
Friday,
Jun 16, 2023
Deals

Promotions For This Departure

Start Date
End Date
Brochure
Land Price
Quote

From

Friday,
Jun 09, 2023

To

Friday,
Jun 16, 2023

$3,565

Get Quote

Current Promotions

Call or submit a quote for award-winning value and service!

Europe Vacations starting from $1110

Mention Promo Code: PT10517

Europe Vacations starting from $1110

Promotion Details

Trying to decide between hiking through rugged wilderness, touring 13th-century churches, and sipping wine in the sun? In Europe you can do it all and do it well. Book your Europe vacation now with prices from $1110.

Must Book By Wed, Feb 01, 2023

View Promotion Terms & Conditions ›

Offer valid on new bookings. Starting from $1110 price is based off of Walk the Cornish Coast. Offer is capacity controlled and may be removed at any time without notice. Additional restrictions apply.

Last Minute Travel Deals

Mention Promo Code: PT7580

Last Minute Travel Deals

Promotion Details

For a limited time, select departures discounted from original price. You'll have to be quick though, these discounts are one-off deals that can disappear at any time. You'll need to pay in full at the time of booking. But other than that, there's nothing stopping you from jumping headfirst into a last-minute adventure. Plus as always receive our AffordableTours.com 5% extra savings. Discount is reflected on website pricing. Not all dates will qualify, please contact your Travel Consultant for full details.

Must Book By Tue, Jan 31, 2023

View Promotion Terms & Conditions ›

Valid on select departure dates only. Discount is reflected on website pricing. Offer is capacity controlled and may be modified or withdrawn at any time. Other restrictions may apply.

×

$3,565

Get Quote
Monday,
Jun 12, 2023
Monday,
Jun 19, 2023
Deals

Promotions For This Departure

Start Date
End Date
Brochure
Land Price
Quote

From

Monday,
Jun 12, 2023

To

Monday,
Jun 19, 2023

$3,635

Get Quote

Current Promotions

Call or submit a quote for award-winning value and service!

Europe Vacations starting from $1110

Mention Promo Code: PT10517

Europe Vacations starting from $1110

Promotion Details

Trying to decide between hiking through rugged wilderness, touring 13th-century churches, and sipping wine in the sun? In Europe you can do it all and do it well. Book your Europe vacation now with prices from $1110.

Must Book By Wed, Feb 01, 2023

View Promotion Terms & Conditions ›

Offer valid on new bookings. Starting from $1110 price is based off of Walk the Cornish Coast. Offer is capacity controlled and may be removed at any time without notice. Additional restrictions apply.

Last Minute Travel Deals

Mention Promo Code: PT7580

Last Minute Travel Deals

Promotion Details

For a limited time, select departures discounted from original price. You'll have to be quick though, these discounts are one-off deals that can disappear at any time. You'll need to pay in full at the time of booking. But other than that, there's nothing stopping you from jumping headfirst into a last-minute adventure. Plus as always receive our AffordableTours.com 5% extra savings. Discount is reflected on website pricing. Not all dates will qualify, please contact your Travel Consultant for full details.

Must Book By Tue, Jan 31, 2023

View Promotion Terms & Conditions ›

Valid on select departure dates only. Discount is reflected on website pricing. Offer is capacity controlled and may be modified or withdrawn at any time. Other restrictions may apply.

×

$3,635

Get Quote
Wednesday,
Jun 14, 2023
Wednesday,
Jun 21, 2023
Deals

Promotions For This Departure

Start Date
End Date
Brochure
Land Price
Quote

From

Wednesday,
Jun 14, 2023

To

Wednesday,
Jun 21, 2023

$3,565

Get Quote

Current Promotions

Call or submit a quote for award-winning value and service!

Europe Vacations starting from $1110

Mention Promo Code: PT10517

Europe Vacations starting from $1110

Promotion Details

Trying to decide between hiking through rugged wilderness, touring 13th-century churches, and sipping wine in the sun? In Europe you can do it all and do it well. Book your Europe vacation now with prices from $1110.

Must Book By Wed, Feb 01, 2023

View Promotion Terms & Conditions ›

Offer valid on new bookings. Starting from $1110 price is based off of Walk the Cornish Coast. Offer is capacity controlled and may be removed at any time without notice. Additional restrictions apply.

Last Minute Travel Deals

Mention Promo Code: PT7580

Last Minute Travel Deals

Promotion Details

For a limited time, select departures discounted from original price. You'll have to be quick though, these discounts are one-off deals that can disappear at any time. You'll need to pay in full at the time of booking. But other than that, there's nothing stopping you from jumping headfirst into a last-minute adventure. Plus as always receive our AffordableTours.com 5% extra savings. Discount is reflected on website pricing. Not all dates will qualify, please contact your Travel Consultant for full details.

Must Book By Tue, Jan 31, 2023

View Promotion Terms & Conditions ›

Valid on select departure dates only. Discount is reflected on website pricing. Offer is capacity controlled and may be modified or withdrawn at any time. Other restrictions may apply.

×

$3,565

Get Quote
Friday,
Jun 16, 2023
Friday,
Jun 23, 2023
Deals

Promotions For This Departure

Start Date
End Date
Brochure
Land Price
Quote

From

Friday,
Jun 16, 2023

To

Friday,
Jun 23, 2023

$3,565

Get Quote

Current Promotions

Call or submit a quote for award-winning value and service!

Europe Vacations starting from $1110

Mention Promo Code: PT10517

Europe Vacations starting from $1110

Promotion Details

Trying to decide between hiking through rugged wilderness, touring 13th-century churches, and sipping wine in the sun? In Europe you can do it all and do it well. Book your Europe vacation now with prices from $1110.

Must Book By Wed, Feb 01, 2023

View Promotion Terms & Conditions ›

Offer valid on new bookings. Starting from $1110 price is based off of Walk the Cornish Coast. Offer is capacity controlled and may be removed at any time without notice. Additional restrictions apply.

Last Minute Travel Deals

Mention Promo Code: PT7580

Last Minute Travel Deals

Promotion Details

For a limited time, select departures discounted from original price. You'll have to be quick though, these discounts are one-off deals that can disappear at any time. You'll need to pay in full at the time of booking. But other than that, there's nothing stopping you from jumping headfirst into a last-minute adventure. Plus as always receive our AffordableTours.com 5% extra savings. Discount is reflected on website pricing. Not all dates will qualify, please contact your Travel Consultant for full details.

Must Book By Tue, Jan 31, 2023

View Promotion Terms & Conditions ›

Valid on select departure dates only. Discount is reflected on website pricing. Offer is capacity controlled and may be modified or withdrawn at any time. Other restrictions may apply.

×

$3,565

Get Quote
Monday,
Jun 19, 2023
Monday,
Jun 26, 2023
Deals

Promotions For This Departure

Start Date
End Date
Brochure
Land Price
Quote

From

Monday,
Jun 19, 2023

To

Monday,
Jun 26, 2023

$3,565

Get Quote

Current Promotions

Call or submit a quote for award-winning value and service!

Europe Vacations starting from $1110

Mention Promo Code: PT10517

Europe Vacations starting from $1110

Promotion Details

Trying to decide between hiking through rugged wilderness, touring 13th-century churches, and sipping wine in the sun? In Europe you can do it all and do it well. Book your Europe vacation now with prices from $1110.

Must Book By Wed, Feb 01, 2023

View Promotion Terms & Conditions ›

Offer valid on new bookings. Starting from $1110 price is based off of Walk the Cornish Coast. Offer is capacity controlled and may be removed at any time without notice. Additional restrictions apply.

Last Minute Travel Deals

Mention Promo Code: PT7580

Last Minute Travel Deals

Promotion Details

For a limited time, select departures discounted from original price. You'll have to be quick though, these discounts are one-off deals that can disappear at any time. You'll need to pay in full at the time of booking. But other than that, there's nothing stopping you from jumping headfirst into a last-minute adventure. Plus as always receive our AffordableTours.com 5% extra savings. Discount is reflected on website pricing. Not all dates will qualify, please contact your Travel Consultant for full details.

Must Book By Tue, Jan 31, 2023

View Promotion Terms & Conditions ›

Valid on select departure dates only. Discount is reflected on website pricing. Offer is capacity controlled and may be modified or withdrawn at any time. Other restrictions may apply.

×

$3,565

Get Quote
Wednesday,
Jun 21, 2023
Wednesday,
Jun 28, 2023
Deals

Promotions For This Departure

Start Date
End Date
Brochure
Land Price
Quote

From

Wednesday,
Jun 21, 2023

To

Wednesday,
Jun 28, 2023

$3,635

Get Quote

Current Promotions

Call or submit a quote for award-winning value and service!

Europe Vacations starting from $1110

Mention Promo Code: PT10517

Europe Vacations starting from $1110

Promotion Details

Trying to decide between hiking through rugged wilderness, touring 13th-century churches, and sipping wine in the sun? In Europe you can do it all and do it well. Book your Europe vacation now with prices from $1110.

Must Book By Wed, Feb 01, 2023

View Promotion Terms & Conditions ›

Offer valid on new bookings. Starting from $1110 price is based off of Walk the Cornish Coast. Offer is capacity controlled and may be removed at any time without notice. Additional restrictions apply.

Last Minute Travel Deals

Mention Promo Code: PT7580

Last Minute Travel Deals

Promotion Details

For a limited time, select departures discounted from original price. You'll have to be quick though, these discounts are one-off deals that can disappear at any time. You'll need to pay in full at the time of booking. But other than that, there's nothing stopping you from jumping headfirst into a last-minute adventure. Plus as always receive our AffordableTours.com 5% extra savings. Discount is reflected on website pricing. Not all dates will qualify, please contact your Travel Consultant for full details.

Must Book By Tue, Jan 31, 2023

View Promotion Terms & Conditions ›

Valid on select departure dates only. Discount is reflected on website pricing. Offer is capacity controlled and may be modified or withdrawn at any time. Other restrictions may apply.

×

$3,635

Get Quote
Friday,
Jun 23, 2023
Friday,
Jun 30, 2023
Deals

Promotions For This Departure

Start Date
End Date
Brochure
Land Price
Quote

From

Friday,
Jun 23, 2023

To

Friday,
Jun 30, 2023

$3,635

Get Quote

Current Promotions

Call or submit a quote for award-winning value and service!

Europe Vacations starting from $1110

Mention Promo Code: PT10517

Europe Vacations starting from $1110

Promotion Details

Trying to decide between hiking through rugged wilderness, touring 13th-century churches, and sipping wine in the sun? In Europe you can do it all and do it well. Book your Europe vacation now with prices from $1110.

Must Book By Wed, Feb 01, 2023

View Promotion Terms & Conditions ›

Offer valid on new bookings. Starting from $1110 price is based off of Walk the Cornish Coast. Offer is capacity controlled and may be removed at any time without notice. Additional restrictions apply.

Last Minute Travel Deals

Mention Promo Code: PT7580

Last Minute Travel Deals

Promotion Details

For a limited time, select departures discounted from original price. You'll have to be quick though, these discounts are one-off deals that can disappear at any time. You'll need to pay in full at the time of booking. But other than that, there's nothing stopping you from jumping headfirst into a last-minute adventure. Plus as always receive our AffordableTours.com 5% extra savings. Discount is reflected on website pricing. Not all dates will qualify, please contact your Travel Consultant for full details.

Must Book By Tue, Jan 31, 2023

View Promotion Terms & Conditions ›

Valid on select departure dates only. Discount is reflected on website pricing. Offer is capacity controlled and may be modified or withdrawn at any time. Other restrictions may apply.

×

$3,635

Get Quote
Monday,
Jun 26, 2023
Monday,
Jul 03, 2023
Deals

Promotions For This Departure

Start Date
End Date
Brochure
Land Price
Quote

From

Monday,
Jun 26, 2023

To

Monday,
Jul 03, 2023

$3,565

Get Quote

Current Promotions

Call or submit a quote for award-winning value and service!

Europe Vacations starting from $1110

Mention Promo Code: PT10517

Europe Vacations starting from $1110

Promotion Details

Trying to decide between hiking through rugged wilderness, touring 13th-century churches, and sipping wine in the sun? In Europe you can do it all and do it well. Book your Europe vacation now with prices from $1110.

Must Book By Wed, Feb 01, 2023

View Promotion Terms & Conditions ›

Offer valid on new bookings. Starting from $1110 price is based off of Walk the Cornish Coast. Offer is capacity controlled and may be removed at any time without notice. Additional restrictions apply.

Last Minute Travel Deals

Mention Promo Code: PT7580

Last Minute Travel Deals

Promotion Details

For a limited time, select departures discounted from original price. You'll have to be quick though, these discounts are one-off deals that can disappear at any time. You'll need to pay in full at the time of booking. But other than that, there's nothing stopping you from jumping headfirst into a last-minute adventure. Plus as always receive our AffordableTours.com 5% extra savings. Discount is reflected on website pricing. Not all dates will qualify, please contact your Travel Consultant for full details.

Must Book By Tue, Jan 31, 2023

View Promotion Terms & Conditions ›

Valid on select departure dates only. Discount is reflected on website pricing. Offer is capacity controlled and may be modified or withdrawn at any time. Other restrictions may apply.

×

$3,565

Get Quote
Friday,
Jun 30, 2023
Friday,
Jul 07, 2023
Deals

Promotions For This Departure

Start Date
End Date
Brochure
Land Price
Quote

From

Friday,
Jun 30, 2023

To

Friday,
Jul 07, 2023

$3,565

Get Quote

Current Promotions

Call or submit a quote for award-winning value and service!

Europe Vacations starting from $1110

Mention Promo Code: PT10517

Europe Vacations starting from $1110

Promotion Details

Trying to decide between hiking through rugged wilderness, touring 13th-century churches, and sipping wine in the sun? In Europe you can do it all and do it well. Book your Europe vacation now with prices from $1110.

Must Book By Wed, Feb 01, 2023

View Promotion Terms & Conditions ›

Offer valid on new bookings. Starting from $1110 price is based off of Walk the Cornish Coast. Offer is capacity controlled and may be removed at any time without notice. Additional restrictions apply.

Last Minute Travel Deals

Mention Promo Code: PT7580

Last Minute Travel Deals

Promotion Details

For a limited time, select departures discounted from original price. You'll have to be quick though, these discounts are one-off deals that can disappear at any time. You'll need to pay in full at the time of booking. But other than that, there's nothing stopping you from jumping headfirst into a last-minute adventure. Plus as always receive our AffordableTours.com 5% extra savings. Discount is reflected on website pricing. Not all dates will qualify, please contact your Travel Consultant for full details.

Must Book By Tue, Jan 31, 2023

View Promotion Terms & Conditions ›

Valid on select departure dates only. Discount is reflected on website pricing. Offer is capacity controlled and may be modified or withdrawn at any time. Other restrictions may apply.

×

$3,565

Get Quote
Wednesday,
Jul 05, 2023
Wednesday,
Jul 12, 2023
Deals

Promotions For This Departure

Start Date
End Date
Brochure
Land Price
Quote

From

Wednesday,
Jul 05, 2023

To

Wednesday,
Jul 12, 2023

$3,665

Get Quote

Current Promotions

Call or submit a quote for award-winning value and service!

Europe Vacations starting from $1110

Mention Promo Code: PT10517

Europe Vacations starting from $1110

Promotion Details

Trying to decide between hiking through rugged wilderness, touring 13th-century churches, and sipping wine in the sun? In Europe you can do it all and do it well. Book your Europe vacation now with prices from $1110.

Must Book By Wed, Feb 01, 2023

View Promotion Terms & Conditions ›

Offer valid on new bookings. Starting from $1110 price is based off of Walk the Cornish Coast. Offer is capacity controlled and may be removed at any time without notice. Additional restrictions apply.

Last Minute Travel Deals

Mention Promo Code: PT7580

Last Minute Travel Deals

Promotion Details

For a limited time, select departures discounted from original price. You'll have to be quick though, these discounts are one-off deals that can disappear at any time. You'll need to pay in full at the time of booking. But other than that, there's nothing stopping you from jumping headfirst into a last-minute adventure. Plus as always receive our AffordableTours.com 5% extra savings. Discount is reflected on website pricing. Not all dates will qualify, please contact your Travel Consultant for full details.

Must Book By Tue, Jan 31, 2023

View Promotion Terms & Conditions ›

Valid on select departure dates only. Discount is reflected on website pricing. Offer is capacity controlled and may be modified or withdrawn at any time. Other restrictions may apply.

×

$3,665

Get Quote
Friday,
Jul 07, 2023
Friday,
Jul 14, 2023
Deals

Promotions For This Departure

Start Date
End Date
Brochure
Land Price
Quote

From

Friday,
Jul 07, 2023

To

Friday,
Jul 14, 2023

$3,665

Get Quote

Current Promotions

Call or submit a quote for award-winning value and service!

Europe Vacations starting from $1110

Mention Promo Code: PT10517

Europe Vacations starting from $1110

Promotion Details

Trying to decide between hiking through rugged wilderness, touring 13th-century churches, and sipping wine in the sun? In Europe you can do it all and do it well. Book your Europe vacation now with prices from $1110.

Must Book By Wed, Feb 01, 2023

View Promotion Terms & Conditions ›

Offer valid on new bookings. Starting from $1110 price is based off of Walk the Cornish Coast. Offer is capacity controlled and may be removed at any time without notice. Additional restrictions apply.

Last Minute Travel Deals

Mention Promo Code: PT7580

Last Minute Travel Deals

Promotion Details

For a limited time, select departures discounted from original price. You'll have to be quick though, these discounts are one-off deals that can disappear at any time. You'll need to pay in full at the time of booking. But other than that, there's nothing stopping you from jumping headfirst into a last-minute adventure. Plus as always receive our AffordableTours.com 5% extra savings. Discount is reflected on website pricing. Not all dates will qualify, please contact your Travel Consultant for full details.

Must Book By Tue, Jan 31, 2023

View Promotion Terms & Conditions ›

Valid on select departure dates only. Discount is reflected on website pricing. Offer is capacity controlled and may be modified or withdrawn at any time. Other restrictions may apply.

×

$3,665

Get Quote
Monday,
Jul 10, 2023
Monday,
Jul 17, 2023
Deals

Promotions For This Departure

Start Date
End Date
Brochure
Land Price
Quote

From

Monday,
Jul 10, 2023

To

Monday,
Jul 17, 2023

$3,635

Get Quote

Current Promotions

Call or submit a quote for award-winning value and service!

Europe Vacations starting from $1110

Mention Promo Code: PT10517

Europe Vacations starting from $1110

Promotion Details

Trying to decide between hiking through rugged wilderness, touring 13th-century churches, and sipping wine in the sun? In Europe you can do it all and do it well. Book your Europe vacation now with prices from $1110.

Must Book By Wed, Feb 01, 2023

View Promotion Terms & Conditions ›

Offer valid on new bookings. Starting from $1110 price is based off of Walk the Cornish Coast. Offer is capacity controlled and may be removed at any time without notice. Additional restrictions apply.

Last Minute Travel Deals

Mention Promo Code: PT7580

Last Minute Travel Deals

Promotion Details

For a limited time, select departures discounted from original price. You'll have to be quick though, these discounts are one-off deals that can disappear at any time. You'll need to pay in full at the time of booking. But other than that, there's nothing stopping you from jumping headfirst into a last-minute adventure. Plus as always receive our AffordableTours.com 5% extra savings. Discount is reflected on website pricing. Not all dates will qualify, please contact your Travel Consultant for full details.

Must Book By Tue, Jan 31, 2023

View Promotion Terms & Conditions ›

Valid on select departure dates only. Discount is reflected on website pricing. Offer is capacity controlled and may be modified or withdrawn at any time. Other restrictions may apply.

×

$3,635

Get Quote
Wednesday,
Jul 12, 2023
Wednesday,
Jul 19, 2023
Deals

Promotions For This Departure

Start Date
End Date
Brochure
Land Price
Quote

From

Wednesday,
Jul 12, 2023

To

Wednesday,
Jul 19, 2023

$3,910

Get Quote

Current Promotions

Call or submit a quote for award-winning value and service!

Europe Vacations starting from $1110

Mention Promo Code: PT10517

Europe Vacations starting from $1110

Promotion Details

Trying to decide between hiking through rugged wilderness, touring 13th-century churches, and sipping wine in the sun? In Europe you can do it all and do it well. Book your Europe vacation now with prices from $1110.

Must Book By Wed, Feb 01, 2023

View Promotion Terms & Conditions ›

Offer valid on new bookings. Starting from $1110 price is based off of Walk the Cornish Coast. Offer is capacity controlled and may be removed at any time without notice. Additional restrictions apply.

Last Minute Travel Deals

Mention Promo Code: PT7580

Last Minute Travel Deals

Promotion Details

For a limited time, select departures discounted from original price. You'll have to be quick though, these discounts are one-off deals that can disappear at any time. You'll need to pay in full at the time of booking. But other than that, there's nothing stopping you from jumping headfirst into a last-minute adventure. Plus as always receive our AffordableTours.com 5% extra savings. Discount is reflected on website pricing. Not all dates will qualify, please contact your Travel Consultant for full details.

Must Book By Tue, Jan 31, 2023

View Promotion Terms & Conditions ›

Valid on select departure dates only. Discount is reflected on website pricing. Offer is capacity controlled and may be modified or withdrawn at any time. Other restrictions may apply.

×

$3,910

Get Quote
Friday,
Jul 14, 2023
Friday,
Jul 21, 2023
Deals

Promotions For This Departure

Start Date
End Date
Brochure
Land Price
Quote

From

Friday,
Jul 14, 2023

To

Friday,
Jul 21, 2023

$3,565

Get Quote

Current Promotions

Call or submit a quote for award-winning value and service!

Europe Vacations starting from $1110

Mention Promo Code: PT10517

Europe Vacations starting from $1110

Promotion Details

Trying to decide between hiking through rugged wilderness, touring 13th-century churches, and sipping wine in the sun? In Europe you can do it all and do it well. Book your Europe vacation now with prices from $1110.

Must Book By Wed, Feb 01, 2023

View Promotion Terms & Conditions ›

Offer valid on new bookings. Starting from $1110 price is based off of Walk the Cornish Coast. Offer is capacity controlled and may be removed at any time without notice. Additional restrictions apply.

Last Minute Travel Deals

Mention Promo Code: PT7580

Last Minute Travel Deals

Promotion Details

For a limited time, select departures discounted from original price. You'll have to be quick though, these discounts are one-off deals that can disappear at any time. You'll need to pay in full at the time of booking. But other than that, there's nothing stopping you from jumping headfirst into a last-minute adventure. Plus as always receive our AffordableTours.com 5% extra savings. Discount is reflected on website pricing. Not all dates will qualify, please contact your Travel Consultant for full details.

Must Book By Tue, Jan 31, 2023

View Promotion Terms & Conditions ›

Valid on select departure dates only. Discount is reflected on website pricing. Offer is capacity controlled and may be modified or withdrawn at any time. Other restrictions may apply.

×

$3,565

Get Quote
Wednesday,
Jul 19, 2023
Wednesday,
Jul 26, 2023
Deals

Promotions For This Departure

Start Date
End Date
Brochure
Land Price
Quote

From

Wednesday,
Jul 19, 2023

To

Wednesday,
Jul 26, 2023

$3,600

Get Quote

Current Promotions

Call or submit a quote for award-winning value and service!

Europe Vacations starting from $1110

Mention Promo Code: PT10517

Europe Vacations starting from $1110

Promotion Details

Trying to decide between hiking through rugged wilderness, touring 13th-century churches, and sipping wine in the sun? In Europe you can do it all and do it well. Book your Europe vacation now with prices from $1110.

Must Book By Wed, Feb 01, 2023

View Promotion Terms & Conditions ›

Offer valid on new bookings. Starting from $1110 price is based off of Walk the Cornish Coast. Offer is capacity controlled and may be removed at any time without notice. Additional restrictions apply.

Last Minute Travel Deals

Mention Promo Code: PT7580

Last Minute Travel Deals

Promotion Details

For a limited time, select departures discounted from original price. You'll have to be quick though, these discounts are one-off deals that can disappear at any time. You'll need to pay in full at the time of booking. But other than that, there's nothing stopping you from jumping headfirst into a last-minute adventure. Plus as always receive our AffordableTours.com 5% extra savings. Discount is reflected on website pricing. Not all dates will qualify, please contact your Travel Consultant for full details.

Must Book By Tue, Jan 31, 2023

View Promotion Terms & Conditions ›

Valid on select departure dates only. Discount is reflected on website pricing. Offer is capacity controlled and may be modified or withdrawn at any time. Other restrictions may apply.

×

$3,600

Get Quote
Friday,
Jul 21, 2023
Friday,
Jul 28, 2023
Deals

Promotions For This Departure

Start Date
End Date
Brochure
Land Price
Quote

From

Friday,
Jul 21, 2023

To

Friday,
Jul 28, 2023

$3,565

Get Quote

Current Promotions

Call or submit a quote for award-winning value and service!

Europe Vacations starting from $1110

Mention Promo Code: PT10517

Europe Vacations starting from $1110

Promotion Details

Trying to decide between hiking through rugged wilderness, touring 13th-century churches, and sipping wine in the sun? In Europe you can do it all and do it well. Book your Europe vacation now with prices from $1110.

Must Book By Wed, Feb 01, 2023

View Promotion Terms & Conditions ›

Offer valid on new bookings. Starting from $1110 price is based off of Walk the Cornish Coast. Offer is capacity controlled and may be removed at any time without notice. Additional restrictions apply.

Last Minute Travel Deals

Mention Promo Code: PT7580

Last Minute Travel Deals

Promotion Details

For a limited time, select departures discounted from original price. You'll have to be quick though, these discounts are one-off deals that can disappear at any time. You'll need to pay in full at the time of booking. But other than that, there's nothing stopping you from jumping headfirst into a last-minute adventure. Plus as always receive our AffordableTours.com 5% extra savings. Discount is reflected on website pricing. Not all dates will qualify, please contact your Travel Consultant for full details.

Must Book By Tue, Jan 31, 2023

View Promotion Terms & Conditions ›

Valid on select departure dates only. Discount is reflected on website pricing. Offer is capacity controlled and may be modified or withdrawn at any time. Other restrictions may apply.

×

$3,565

Get Quote
Monday,
Jul 24, 2023
Monday,
Jul 31, 2023
Deals

Promotions For This Departure

Start Date
End Date
Brochure
Land Price
Quote

From

Monday,
Jul 24, 2023

To

Monday,
Jul 31, 2023

$3,600

Get Quote

Current Promotions

Call or submit a quote for award-winning value and service!

Europe Vacations starting from $1110

Mention Promo Code: PT10517

Europe Vacations starting from $1110

Promotion Details

Trying to decide between hiking through rugged wilderness, touring 13th-century churches, and sipping wine in the sun? In Europe you can do it all and do it well. Book your Europe vacation now with prices from $1110.

Must Book By Wed, Feb 01, 2023

View Promotion Terms & Conditions ›

Offer valid on new bookings. Starting from $1110 price is based off of Walk the Cornish Coast. Offer is capacity controlled and may be removed at any time without notice. Additional restrictions apply.

Last Minute Travel Deals

Mention Promo Code: PT7580

Last Minute Travel Deals

Promotion Details

For a limited time, select departures discounted from original price. You'll have to be quick though, these discounts are one-off deals that can disappear at any time. You'll need to pay in full at the time of booking. But other than that, there's nothing stopping you from jumping headfirst into a last-minute adventure. Plus as always receive our AffordableTours.com 5% extra savings. Discount is reflected on website pricing. Not all dates will qualify, please contact your Travel Consultant for full details.

Must Book By Tue, Jan 31, 2023

View Promotion Terms & Conditions ›

Valid on select departure dates only. Discount is reflected on website pricing. Offer is capacity controlled and may be modified or withdrawn at any time. Other restrictions may apply.

×

$3,600

Get Quote
Wednesday,
Jul 26, 2023
Wednesday,
Aug 02, 2023
Deals

Promotions For This Departure

Start Date
End Date
Brochure
Land Price
Quote

From

Wednesday,
Jul 26, 2023

To

Wednesday,
Aug 02, 2023

$3,565

Get Quote

Current Promotions

Call or submit a quote for award-winning value and service!

Europe Vacations starting from $1110

Mention Promo Code: PT10517

Europe Vacations starting from $1110

Promotion Details

Trying to decide between hiking through rugged wilderness, touring 13th-century churches, and sipping wine in the sun? In Europe you can do it all and do it well. Book your Europe vacation now with prices from $1110.

Must Book By Wed, Feb 01, 2023

View Promotion Terms & Conditions ›

Offer valid on new bookings. Starting from $1110 price is based off of Walk the Cornish Coast. Offer is capacity controlled and may be removed at any time without notice. Additional restrictions apply.

Last Minute Travel Deals

Mention Promo Code: PT7580

Last Minute Travel Deals

Promotion Details

For a limited time, select departures discounted from original price. You'll have to be quick though, these discounts are one-off deals that can disappear at any time. You'll need to pay in full at the time of booking. But other than that, there's nothing stopping you from jumping headfirst into a last-minute adventure. Plus as always receive our AffordableTours.com 5% extra savings. Discount is reflected on website pricing. Not all dates will qualify, please contact your Travel Consultant for full details.

Must Book By Tue, Jan 31, 2023

View Promotion Terms & Conditions ›

Valid on select departure dates only. Discount is reflected on website pricing. Offer is capacity controlled and may be modified or withdrawn at any time. Other restrictions may apply.

×

$3,565

Get Quote
Friday,
Jul 28, 2023
Friday,
Aug 04, 2023
Deals

Promotions For This Departure

Start Date
End Date
Brochure
Land Price
Quote

From

Friday,
Jul 28, 2023

To

Friday,
Aug 04, 2023

$3,565

Get Quote

Current Promotions

Call or submit a quote for award-winning value and service!

Europe Vacations starting from $1110

Mention Promo Code: PT10517

Europe Vacations starting from $1110

Promotion Details

Trying to decide between hiking through rugged wilderness, touring 13th-century churches, and sipping wine in the sun? In Europe you can do it all and do it well. Book your Europe vacation now with prices from $1110.

Must Book By Wed, Feb 01, 2023

View Promotion Terms & Conditions ›

Offer valid on new bookings. Starting from $1110 price is based off of Walk the Cornish Coast. Offer is capacity controlled and may be removed at any time without notice. Additional restrictions apply.

Last Minute Travel Deals

Mention Promo Code: PT7580

Last Minute Travel Deals

Promotion Details

For a limited time, select departures discounted from original price. You'll have to be quick though, these discounts are one-off deals that can disappear at any time. You'll need to pay in full at the time of booking. But other than that, there's nothing stopping you from jumping headfirst into a last-minute adventure. Plus as always receive our AffordableTours.com 5% extra savings. Discount is reflected on website pricing. Not all dates will qualify, please contact your Travel Consultant for full details.

Must Book By Tue, Jan 31, 2023

View Promotion Terms & Conditions ›

Valid on select departure dates only. Discount is reflected on website pricing. Offer is capacity controlled and may be modified or withdrawn at any time. Other restrictions may apply.

×

$3,565

Get Quote
Monday,
Jul 31, 2023
Monday,
Aug 07, 2023
Deals

Promotions For This Departure

Start Date
End Date
Brochure
Land Price
Quote

From

Monday,
Jul 31, 2023

To

Monday,
Aug 07, 2023

$3,565

Get Quote

Current Promotions

Call or submit a quote for award-winning value and service!

Europe Vacations starting from $1110

Mention Promo Code: PT10517

Europe Vacations starting from $1110

Promotion Details

Trying to decide between hiking through rugged wilderness, touring 13th-century churches, and sipping wine in the sun? In Europe you can do it all and do it well. Book your Europe vacation now with prices from $1110.

Must Book By Wed, Feb 01, 2023

View Promotion Terms & Conditions ›

Offer valid on new bookings. Starting from $1110 price is based off of Walk the Cornish Coast. Offer is capacity controlled and may be removed at any time without notice. Additional restrictions apply.

Last Minute Travel Deals

Mention Promo Code: PT7580

Last Minute Travel Deals

Promotion Details

For a limited time, select departures discounted from original price. You'll have to be quick though, these discounts are one-off deals that can disappear at any time. You'll need to pay in full at the time of booking. But other than that, there's nothing stopping you from jumping headfirst into a last-minute adventure. Plus as always receive our AffordableTours.com 5% extra savings. Discount is reflected on website pricing. Not all dates will qualify, please contact your Travel Consultant for full details.

Must Book By Tue, Jan 31, 2023

View Promotion Terms & Conditions ›

Valid on select departure dates only. Discount is reflected on website pricing. Offer is capacity controlled and may be modified or withdrawn at any time. Other restrictions may apply.

×

$3,565

Get Quote
Wednesday,
Aug 02, 2023
Wednesday,
Aug 09, 2023
Deals

Promotions For This Departure

Start Date
End Date
Brochure
Land Price
Quote

From

Wednesday,
Aug 02, 2023

To

Wednesday,
Aug 09, 2023

$3,635

Get Quote

Current Promotions

Call or submit a quote for award-winning value and service!

Europe Vacations starting from $1110

Mention Promo Code: PT10517

Europe Vacations starting from $1110

Promotion Details

Trying to decide between hiking through rugged wilderness, touring 13th-century churches, and sipping wine in the sun? In Europe you can do it all and do it well. Book your Europe vacation now with prices from $1110.

Must Book By Wed, Feb 01, 2023

View Promotion Terms & Conditions ›

Offer valid on new bookings. Starting from $1110 price is based off of Walk the Cornish Coast. Offer is capacity controlled and may be removed at any time without notice. Additional restrictions apply.

Last Minute Travel Deals

Mention Promo Code: PT7580

Last Minute Travel Deals

Promotion Details

For a limited time, select departures discounted from original price. You'll have to be quick though, these discounts are one-off deals that can disappear at any time. You'll need to pay in full at the time of booking. But other than that, there's nothing stopping you from jumping headfirst into a last-minute adventure. Plus as always receive our AffordableTours.com 5% extra savings. Discount is reflected on website pricing. Not all dates will qualify, please contact your Travel Consultant for full details.

Must Book By Tue, Jan 31, 2023

View Promotion Terms & Conditions ›

Valid on select departure dates only. Discount is reflected on website pricing. Offer is capacity controlled and may be modified or withdrawn at any time. Other restrictions may apply.

×

$3,635

Get Quote
Friday,
Aug 04, 2023
Friday,
Aug 11, 2023
Deals

Promotions For This Departure

Start Date
End Date
Brochure
Land Price
Quote

From

Friday,
Aug 04, 2023

To

Friday,
Aug 11, 2023

$3,500

Get Quote

Current Promotions

Call or submit a quote for award-winning value and service!

Europe Vacations starting from $1110

Mention Promo Code: PT10517

Europe Vacations starting from $1110

Promotion Details

Trying to decide between hiking through rugged wilderness, touring 13th-century churches, and sipping wine in the sun? In Europe you can do it all and do it well. Book your Europe vacation now with prices from $1110.

Must Book By Wed, Feb 01, 2023

View Promotion Terms & Conditions ›

Offer valid on new bookings. Starting from $1110 price is based off of Walk the Cornish Coast. Offer is capacity controlled and may be removed at any time without notice. Additional restrictions apply.

Last Minute Travel Deals

Mention Promo Code: PT7580

Last Minute Travel Deals

Promotion Details

For a limited time, select departures discounted from original price. You'll have to be quick though, these discounts are one-off deals that can disappear at any time. You'll need to pay in full at the time of booking. But other than that, there's nothing stopping you from jumping headfirst into a last-minute adventure. Plus as always receive our AffordableTours.com 5% extra savings. Discount is reflected on website pricing. Not all dates will qualify, please contact your Travel Consultant for full details.

Must Book By Tue, Jan 31, 2023

View Promotion Terms & Conditions ›

Valid on select departure dates only. Discount is reflected on website pricing. Offer is capacity controlled and may be modified or withdrawn at any time. Other restrictions may apply.

×

$3,500

Get Quote
Monday,
Aug 07, 2023
Monday,
Aug 14, 2023
Deals

Promotions For This Departure

Start Date
End Date
Brochure
Land Price
Quote

From

Monday,
Aug 07, 2023

To

Monday,
Aug 14, 2023

$3,435

Get Quote

Current Promotions

Call or submit a quote for award-winning value and service!

Europe Vacations starting from $1110

Mention Promo Code: PT10517

Europe Vacations starting from $1110

Promotion Details

Trying to decide between hiking through rugged wilderness, touring 13th-century churches, and sipping wine in the sun? In Europe you can do it all and do it well. Book your Europe vacation now with prices from $1110.

Must Book By Wed, Feb 01, 2023

View Promotion Terms & Conditions ›

Offer valid on new bookings. Starting from $1110 price is based off of Walk the Cornish Coast. Offer is capacity controlled and may be removed at any time without notice. Additional restrictions apply.

Last Minute Travel Deals

Mention Promo Code: PT7580

Last Minute Travel Deals

Promotion Details

For a limited time, select departures discounted from original price. You'll have to be quick though, these discounts are one-off deals that can disappear at any time. You'll need to pay in full at the time of booking. But other than that, there's nothing stopping you from jumping headfirst into a last-minute adventure. Plus as always receive our AffordableTours.com 5% extra savings. Discount is reflected on website pricing. Not all dates will qualify, please contact your Travel Consultant for full details.

Must Book By Tue, Jan 31, 2023

View Promotion Terms & Conditions ›

Valid on select departure dates only. Discount is reflected on website pricing. Offer is capacity controlled and may be modified or withdrawn at any time. Other restrictions may apply.

×

$3,435

Get Quote
Wednesday,
Aug 09, 2023
Wednesday,
Aug 16, 2023
Deals

Promotions For This Departure

Start Date
End Date
Brochure
Land Price
Quote

From

Wednesday,
Aug 09, 2023

To

Wednesday,
Aug 16, 2023

$3,435

Get Quote

Current Promotions

Call or submit a quote for award-winning value and service!

Europe Vacations starting from $1110

Mention Promo Code: PT10517

Europe Vacations starting from $1110

Promotion Details

Trying to decide between hiking through rugged wilderness, touring 13th-century churches, and sipping wine in the sun? In Europe you can do it all and do it well. Book your Europe vacation now with prices from $1110.

Must Book By Wed, Feb 01, 2023

View Promotion Terms & Conditions ›

Offer valid on new bookings. Starting from $1110 price is based off of Walk the Cornish Coast. Offer is capacity controlled and may be removed at any time without notice. Additional restrictions apply.

Last Minute Travel Deals

Mention Promo Code: PT7580

Last Minute Travel Deals

Promotion Details

For a limited time, select departures discounted from original price. You'll have to be quick though, these discounts are one-off deals that can disappear at any time. You'll need to pay in full at the time of booking. But other than that, there's nothing stopping you from jumping headfirst into a last-minute adventure. Plus as always receive our AffordableTours.com 5% extra savings. Discount is reflected on website pricing. Not all dates will qualify, please contact your Travel Consultant for full details.

Must Book By Tue, Jan 31, 2023

View Promotion Terms & Conditions ›

Valid on select departure dates only. Discount is reflected on website pricing. Offer is capacity controlled and may be modified or withdrawn at any time. Other restrictions may apply.

×

$3,435

Get Quote
Friday,
Aug 11, 2023
Friday,
Aug 18, 2023
Deals

Promotions For This Departure

Start Date
End Date
Brochure
Land Price
Quote

From

Friday,
Aug 11, 2023

To

Friday,
Aug 18, 2023

$3,435

Get Quote

Current Promotions

Call or submit a quote for award-winning value and service!

Europe Vacations starting from $1110

Mention Promo Code: PT10517

Europe Vacations starting from $1110

Promotion Details

Trying to decide between hiking through rugged wilderness, touring 13th-century churches, and sipping wine in the sun? In Europe you can do it all and do it well. Book your Europe vacation now with prices from $1110.

Must Book By Wed, Feb 01, 2023

View Promotion Terms & Conditions ›

Offer valid on new bookings. Starting from $1110 price is based off of Walk the Cornish Coast. Offer is capacity controlled and may be removed at any time without notice. Additional restrictions apply.

Last Minute Travel Deals

Mention Promo Code: PT7580

Last Minute Travel Deals

Promotion Details

For a limited time, select departures discounted from original price. You'll have to be quick though, these discounts are one-off deals that can disappear at any time. You'll need to pay in full at the time of booking. But other than that, there's nothing stopping you from jumping headfirst into a last-minute adventure. Plus as always receive our AffordableTours.com 5% extra savings. Discount is reflected on website pricing. Not all dates will qualify, please contact your Travel Consultant for full details.

Must Book By Tue, Jan 31, 2023

View Promotion Terms & Conditions ›

Valid on select departure dates only. Discount is reflected on website pricing. Offer is capacity controlled and may be modified or withdrawn at any time. Other restrictions may apply.

×

$3,435

Get Quote
Monday,
Aug 14, 2023
Monday,
Aug 21, 2023
Deals

Promotions For This Departure

Start Date
End Date
Brochure
Land Price
Quote

From

Monday,
Aug 14, 2023

To

Monday,
Aug 21, 2023

$3,435

Get Quote

Current Promotions

Call or submit a quote for award-winning value and service!

Europe Vacations starting from $1110

Mention Promo Code: PT10517

Europe Vacations starting from $1110

Promotion Details

Trying to decide between hiking through rugged wilderness, touring 13th-century churches, and sipping wine in the sun? In Europe you can do it all and do it well. Book your Europe vacation now with prices from $1110.

Must Book By Wed, Feb 01, 2023

View Promotion Terms & Conditions ›

Offer valid on new bookings. Starting from $1110 price is based off of Walk the Cornish Coast. Offer is capacity controlled and may be removed at any time without notice. Additional restrictions apply.

Last Minute Travel Deals

Mention Promo Code: PT7580

Last Minute Travel Deals

Promotion Details

For a limited time, select departures discounted from original price. You'll have to be quick though, these discounts are one-off deals that can disappear at any time. You'll need to pay in full at the time of booking. But other than that, there's nothing stopping you from jumping headfirst into a last-minute adventure. Plus as always receive our AffordableTours.com 5% extra savings. Discount is reflected on website pricing. Not all dates will qualify, please contact your Travel Consultant for full details.

Must Book By Tue, Jan 31, 2023

View Promotion Terms & Conditions ›

Valid on select departure dates only. Discount is reflected on website pricing. Offer is capacity controlled and may be modified or withdrawn at any time. Other restrictions may apply.

×

$3,435

Get Quote
Wednesday,
Aug 16, 2023
Wednesday,
Aug 23, 2023
Deals

Promotions For This Departure

Start Date
End Date
Brochure
Land Price
Quote

From

Wednesday,
Aug 16, 2023

To

Wednesday,
Aug 23, 2023

$3,435

Get Quote

Current Promotions

Call or submit a quote for award-winning value and service!

Europe Vacations starting from $1110

Mention Promo Code: PT10517

Europe Vacations starting from $1110

Promotion Details

Trying to decide between hiking through rugged wilderness, touring 13th-century churches, and sipping wine in the sun? In Europe you can do it all and do it well. Book your Europe vacation now with prices from $1110.

Must Book By Wed, Feb 01, 2023

View Promotion Terms & Conditions ›

Offer valid on new bookings. Starting from $1110 price is based off of Walk the Cornish Coast. Offer is capacity controlled and may be removed at any time without notice. Additional restrictions apply.

Last Minute Travel Deals

Mention Promo Code: PT7580

Last Minute Travel Deals

Promotion Details

For a limited time, select departures discounted from original price. You'll have to be quick though, these discounts are one-off deals that can disappear at any time. You'll need to pay in full at the time of booking. But other than that, there's nothing stopping you from jumping headfirst into a last-minute adventure. Plus as always receive our AffordableTours.com 5% extra savings. Discount is reflected on website pricing. Not all dates will qualify, please contact your Travel Consultant for full details.

Must Book By Tue, Jan 31, 2023

View Promotion Terms & Conditions ›

Valid on select departure dates only. Discount is reflected on website pricing. Offer is capacity controlled and may be modified or withdrawn at any time. Other restrictions may apply.

×

$3,435

Get Quote
Friday,
Aug 18, 2023
Friday,
Aug 25, 2023
Deals

Promotions For This Departure

Start Date
End Date
Brochure
Land Price
Quote

From

Friday,
Aug 18, 2023

To

Friday,
Aug 25, 2023

$3,435

Get Quote

Current Promotions

Call or submit a quote for award-winning value and service!

Europe Vacations starting from $1110

Mention Promo Code: PT10517

Europe Vacations starting from $1110

Promotion Details

Trying to decide between hiking through rugged wilderness, touring 13th-century churches, and sipping wine in the sun? In Europe you can do it all and do it well. Book your Europe vacation now with prices from $1110.

Must Book By Wed, Feb 01, 2023

View Promotion Terms & Conditions ›

Offer valid on new bookings. Starting from $1110 price is based off of Walk the Cornish Coast. Offer is capacity controlled and may be removed at any time without notice. Additional restrictions apply.

Last Minute Travel Deals

Mention Promo Code: PT7580

Last Minute Travel Deals

Promotion Details

For a limited time, select departures discounted from original price. You'll have to be quick though, these discounts are one-off deals that can disappear at any time. You'll need to pay in full at the time of booking. But other than that, there's nothing stopping you from jumping headfirst into a last-minute adventure. Plus as always receive our AffordableTours.com 5% extra savings. Discount is reflected on website pricing. Not all dates will qualify, please contact your Travel Consultant for full details.

Must Book By Tue, Jan 31, 2023

View Promotion Terms & Conditions ›

Valid on select departure dates only. Discount is reflected on website pricing. Offer is capacity controlled and may be modified or withdrawn at any time. Other restrictions may apply.

×

$3,435

Get Quote
Monday,
Aug 21, 2023
Monday,
Aug 28, 2023
Deals

Promotions For This Departure

Start Date
End Date
Brochure
Land Price
Quote

From

Monday,
Aug 21, 2023

To

Monday,
Aug 28, 2023

$3,535

Get Quote

Current Promotions

Call or submit a quote for award-winning value and service!

Europe Vacations starting from $1110

Mention Promo Code: PT10517

Europe Vacations starting from $1110

Promotion Details

Trying to decide between hiking through rugged wilderness, touring 13th-century churches, and sipping wine in the sun? In Europe you can do it all and do it well. Book your Europe vacation now with prices from $1110.

Must Book By Wed, Feb 01, 2023

View Promotion Terms & Conditions ›

Offer valid on new bookings. Starting from $1110 price is based off of Walk the Cornish Coast. Offer is capacity controlled and may be removed at any time without notice. Additional restrictions apply.

Last Minute Travel Deals

Mention Promo Code: PT7580

Last Minute Travel Deals

Promotion Details

For a limited time, select departures discounted from original price. You'll have to be quick though, these discounts are one-off deals that can disappear at any time. You'll need to pay in full at the time of booking. But other than that, there's nothing stopping you from jumping headfirst into a last-minute adventure. Plus as always receive our AffordableTours.com 5% extra savings. Discount is reflected on website pricing. Not all dates will qualify, please contact your Travel Consultant for full details.

Must Book By Tue, Jan 31, 2023

View Promotion Terms & Conditions ›

Valid on select departure dates only. Discount is reflected on website pricing. Offer is capacity controlled and may be modified or withdrawn at any time. Other restrictions may apply.

×

$3,535

Get Quote
Wednesday,
Aug 23, 2023
Wednesday,
Aug 30, 2023
Deals

Promotions For This Departure

Start Date
End Date
Brochure
Land Price
Quote

From

Wednesday,
Aug 23, 2023

To

Wednesday,
Aug 30, 2023

$3,535

Get Quote

Current Promotions

Call or submit a quote for award-winning value and service!

Europe Vacations starting from $1110

Mention Promo Code: PT10517

Europe Vacations starting from $1110

Promotion Details

Trying to decide between hiking through rugged wilderness, touring 13th-century churches, and sipping wine in the sun? In Europe you can do it all and do it well. Book your Europe vacation now with prices from $1110.

Must Book By Wed, Feb 01, 2023

View Promotion Terms & Conditions ›

Offer valid on new bookings. Starting from $1110 price is based off of Walk the Cornish Coast. Offer is capacity controlled and may be removed at any time without notice. Additional restrictions apply.

Last Minute Travel Deals

Mention Promo Code: PT7580

Last Minute Travel Deals

Promotion Details

For a limited time, select departures discounted from original price. You'll have to be quick though, these discounts are one-off deals that can disappear at any time. You'll need to pay in full at the time of booking. But other than that, there's nothing stopping you from jumping headfirst into a last-minute adventure. Plus as always receive our AffordableTours.com 5% extra savings. Discount is reflected on website pricing. Not all dates will qualify, please contact your Travel Consultant for full details.

Must Book By Tue, Jan 31, 2023

View Promotion Terms & Conditions ›

Valid on select departure dates only. Discount is reflected on website pricing. Offer is capacity controlled and may be modified or withdrawn at any time. Other restrictions may apply.

×

$3,535

Get Quote
Friday,
Aug 25, 2023
Friday,
Sep 01, 2023
Deals

Promotions For This Departure

Start Date
End Date
Brochure
Land Price
Quote

From

Friday,
Aug 25, 2023

To

Friday,
Sep 01, 2023

$3,500

Get Quote

Current Promotions

Call or submit a quote for award-winning value and service!

Europe Vacations starting from $1110

Mention Promo Code: PT10517

Europe Vacations starting from $1110

Promotion Details

Trying to decide between hiking through rugged wilderness, touring 13th-century churches, and sipping wine in the sun? In Europe you can do it all and do it well. Book your Europe vacation now with prices from $1110.

Must Book By Wed, Feb 01, 2023

View Promotion Terms & Conditions ›

Offer valid on new bookings. Starting from $1110 price is based off of Walk the Cornish Coast. Offer is capacity controlled and may be removed at any time without notice. Additional restrictions apply.

Last Minute Travel Deals

Mention Promo Code: PT7580

Last Minute Travel Deals

Promotion Details

For a limited time, select departures discounted from original price. You'll have to be quick though, these discounts are one-off deals that can disappear at any time. You'll need to pay in full at the time of booking. But other than that, there's nothing stopping you from jumping headfirst into a last-minute adventure. Plus as always receive our AffordableTours.com 5% extra savings. Discount is reflected on website pricing. Not all dates will qualify, please contact your Travel Consultant for full details.

Must Book By Tue, Jan 31, 2023

View Promotion Terms & Conditions ›

Valid on select departure dates only. Discount is reflected on website pricing. Offer is capacity controlled and may be modified or withdrawn at any time. Other restrictions may apply.

×

$3,500

Get Quote
Monday,
Aug 28, 2023
Monday,
Sep 04, 2023
Deals

Promotions For This Departure

Start Date
End Date
Brochure
Land Price
Quote

From

Monday,
Aug 28, 2023

To

Monday,
Sep 04, 2023

$3,435

Get Quote

Current Promotions

Call or submit a quote for award-winning value and service!

Europe Vacations starting from $1110

Mention Promo Code: PT10517

Europe Vacations starting from $1110

Promotion Details

Trying to decide between hiking through rugged wilderness, touring 13th-century churches, and sipping wine in the sun? In Europe you can do it all and do it well. Book your Europe vacation now with prices from $1110.

Must Book By Wed, Feb 01, 2023

View Promotion Terms & Conditions ›

Offer valid on new bookings. Starting from $1110 price is based off of Walk the Cornish Coast. Offer is capacity controlled and may be removed at any time without notice. Additional restrictions apply.

Last Minute Travel Deals

Mention Promo Code: PT7580

Last Minute Travel Deals

Promotion Details

For a limited time, select departures discounted from original price. You'll have to be quick though, these discounts are one-off deals that can disappear at any time. You'll need to pay in full at the time of booking. But other than that, there's nothing stopping you from jumping headfirst into a last-minute adventure. Plus as always receive our AffordableTours.com 5% extra savings. Discount is reflected on website pricing. Not all dates will qualify, please contact your Travel Consultant for full details.

Must Book By Tue, Jan 31, 2023

View Promotion Terms & Conditions ›

Valid on select departure dates only. Discount is reflected on website pricing. Offer is capacity controlled and may be modified or withdrawn at any time. Other restrictions may apply.

×

$3,435

Get Quote
Wednesday,
Aug 30, 2023
Wednesday,
Sep 06, 2023
Deals

Promotions For This Departure

Start Date
End Date
Brochure
Land Price
Quote

From

Wednesday,
Aug 30, 2023

To

Wednesday,
Sep 06, 2023

$3,435

Get Quote

Current Promotions

Call or submit a quote for award-winning value and service!

Europe Vacations starting from $1110

Mention Promo Code: PT10517

Europe Vacations starting from $1110

Promotion Details

Trying to decide between hiking through rugged wilderness, touring 13th-century churches, and sipping wine in the sun? In Europe you can do it all and do it well. Book your Europe vacation now with prices from $1110.

Must Book By Wed, Feb 01, 2023

View Promotion Terms & Conditions ›

Offer valid on new bookings. Starting from $1110 price is based off of Walk the Cornish Coast. Offer is capacity controlled and may be removed at any time without notice. Additional restrictions apply.

Last Minute Travel Deals

Mention Promo Code: PT7580

Last Minute Travel Deals

Promotion Details

For a limited time, select departures discounted from original price. You'll have to be quick though, these discounts are one-off deals that can disappear at any time. You'll need to pay in full at the time of booking. But other than that, there's nothing stopping you from jumping headfirst into a last-minute adventure. Plus as always receive our AffordableTours.com 5% extra savings. Discount is reflected on website pricing. Not all dates will qualify, please contact your Travel Consultant for full details.

Must Book By Tue, Jan 31, 2023

View Promotion Terms & Conditions ›

Valid on select departure dates only. Discount is reflected on website pricing. Offer is capacity controlled and may be modified or withdrawn at any time. Other restrictions may apply.

×

$3,435

Get Quote
Friday,
Sep 01, 2023
Friday,
Sep 08, 2023
Deals

Promotions For This Departure

Start Date
End Date
Brochure
Land Price
Quote

From

Friday,
Sep 01, 2023

To

Friday,
Sep 08, 2023

$3,435

Get Quote

Current Promotions

Call or submit a quote for award-winning value and service!

Europe Vacations starting from $1110

Mention Promo Code: PT10517

Europe Vacations starting from $1110

Promotion Details

Trying to decide between hiking through rugged wilderness, touring 13th-century churches, and sipping wine in the sun? In Europe you can do it all and do it well. Book your Europe vacation now with prices from $1110.

Must Book By Wed, Feb 01, 2023

View Promotion Terms & Conditions ›

Offer valid on new bookings. Starting from $1110 price is based off of Walk the Cornish Coast. Offer is capacity controlled and may be removed at any time without notice. Additional restrictions apply.

Last Minute Travel Deals

Mention Promo Code: PT7580

Last Minute Travel Deals

Promotion Details

For a limited time, select departures discounted from original price. You'll have to be quick though, these discounts are one-off deals that can disappear at any time. You'll need to pay in full at the time of booking. But other than that, there's nothing stopping you from jumping headfirst into a last-minute adventure. Plus as always receive our AffordableTours.com 5% extra savings. Discount is reflected on website pricing. Not all dates will qualify, please contact your Travel Consultant for full details.

Must Book By Tue, Jan 31, 2023

View Promotion Terms & Conditions ›

Valid on select departure dates only. Discount is reflected on website pricing. Offer is capacity controlled and may be modified or withdrawn at any time. Other restrictions may apply.

×

$3,435

Get Quote
Monday,
Sep 04, 2023
Monday,
Sep 11, 2023
Deals

Promotions For This Departure

Start Date
End Date
Brochure
Land Price
Quote

From

Monday,
Sep 04, 2023

To

Monday,
Sep 11, 2023

$3,435

Get Quote

Current Promotions

Call or submit a quote for award-winning value and service!

Europe Vacations starting from $1110

Mention Promo Code: PT10517

Europe Vacations starting from $1110

Promotion Details

Trying to decide between hiking through rugged wilderness, touring 13th-century churches, and sipping wine in the sun? In Europe you can do it all and do it well. Book your Europe vacation now with prices from $1110.

Must Book By Wed, Feb 01, 2023

View Promotion Terms & Conditions ›

Offer valid on new bookings. Starting from $1110 price is based off of Walk the Cornish Coast. Offer is capacity controlled and may be removed at any time without notice. Additional restrictions apply.

Last Minute Travel Deals

Mention Promo Code: PT7580

Last Minute Travel Deals

Promotion Details

For a limited time, select departures discounted from original price. You'll have to be quick though, these discounts are one-off deals that can disappear at any time. You'll need to pay in full at the time of booking. But other than that, there's nothing stopping you from jumping headfirst into a last-minute adventure. Plus as always receive our AffordableTours.com 5% extra savings. Discount is reflected on website pricing. Not all dates will qualify, please contact your Travel Consultant for full details.

Must Book By Tue, Jan 31, 2023

View Promotion Terms & Conditions ›

Valid on select departure dates only. Discount is reflected on website pricing. Offer is capacity controlled and may be modified or withdrawn at any time. Other restrictions may apply.

×

$3,435

Get Quote
Wednesday,
Sep 06, 2023
Wednesday,
Sep 13, 2023
Deals

Promotions For This Departure

Start Date
End Date
Brochure
Land Price
Quote

From

Wednesday,
Sep 06, 2023

To

Wednesday,
Sep 13, 2023

$3,570

Get Quote

Current Promotions

Call or submit a quote for award-winning value and service!

Europe Vacations starting from $1110

Mention Promo Code: PT10517

Europe Vacations starting from $1110

Promotion Details

Trying to decide between hiking through rugged wilderness, touring 13th-century churches, and sipping wine in the sun? In Europe you can do it all and do it well. Book your Europe vacation now with prices from $1110.

Must Book By Wed, Feb 01, 2023

View Promotion Terms & Conditions ›

Offer valid on new bookings. Starting from $1110 price is based off of Walk the Cornish Coast. Offer is capacity controlled and may be removed at any time without notice. Additional restrictions apply.

Last Minute Travel Deals

Mention Promo Code: PT7580

Last Minute Travel Deals

Promotion Details

For a limited time, select departures discounted from original price. You'll have to be quick though, these discounts are one-off deals that can disappear at any time. You'll need to pay in full at the time of booking. But other than that, there's nothing stopping you from jumping headfirst into a last-minute adventure. Plus as always receive our AffordableTours.com 5% extra savings. Discount is reflected on website pricing. Not all dates will qualify, please contact your Travel Consultant for full details.

Must Book By Tue, Jan 31, 2023

View Promotion Terms & Conditions ›

Valid on select departure dates only. Discount is reflected on website pricing. Offer is capacity controlled and may be modified or withdrawn at any time. Other restrictions may apply.

×

$3,570

Get Quote
Friday,
Sep 08, 2023
Friday,
Sep 15, 2023
Deals

Promotions For This Departure

Start Date
End Date
Brochure
Land Price
Quote

From

Friday,
Sep 08, 2023

To

Friday,
Sep 15, 2023

$3,435

Get Quote

Current Promotions

Call or submit a quote for award-winning value and service!

Europe Vacations starting from $1110

Mention Promo Code: PT10517

Europe Vacations starting from $1110

Promotion Details

Trying to decide between hiking through rugged wilderness, touring 13th-century churches, and sipping wine in the sun? In Europe you can do it all and do it well. Book your Europe vacation now with prices from $1110.

Must Book By Wed, Feb 01, 2023

View Promotion Terms & Conditions ›

Offer valid on new bookings. Starting from $1110 price is based off of Walk the Cornish Coast. Offer is capacity controlled and may be removed at any time without notice. Additional restrictions apply.

Last Minute Travel Deals

Mention Promo Code: PT7580

Last Minute Travel Deals

Promotion Details

For a limited time, select departures discounted from original price. You'll have to be quick though, these discounts are one-off deals that can disappear at any time. You'll need to pay in full at the time of booking. But other than that, there's nothing stopping you from jumping headfirst into a last-minute adventure. Plus as always receive our AffordableTours.com 5% extra savings. Discount is reflected on website pricing. Not all dates will qualify, please contact your Travel Consultant for full details.

Must Book By Tue, Jan 31, 2023

View Promotion Terms & Conditions ›

Valid on select departure dates only. Discount is reflected on website pricing. Offer is capacity controlled and may be modified or withdrawn at any time. Other restrictions may apply.

×

$3,435

Get Quote
Monday,
Sep 11, 2023
Monday,
Sep 18, 2023
Deals

Promotions For This Departure

Start Date
End Date
Brochure
Land Price
Quote

From

Monday,
Sep 11, 2023

To

Monday,
Sep 18, 2023

$3,470

Get Quote

Current Promotions

Call or submit a quote for award-winning value and service!

Europe Vacations starting from $1110

Mention Promo Code: PT10517

Europe Vacations starting from $1110

Promotion Details

Trying to decide between hiking through rugged wilderness, touring 13th-century churches, and sipping wine in the sun? In Europe you can do it all and do it well. Book your Europe vacation now with prices from $1110.

Must Book By Wed, Feb 01, 2023

View Promotion Terms & Conditions ›

Offer valid on new bookings. Starting from $1110 price is based off of Walk the Cornish Coast. Offer is capacity controlled and may be removed at any time without notice. Additional restrictions apply.

Last Minute Travel Deals

Mention Promo Code: PT7580

Last Minute Travel Deals

Promotion Details

For a limited time, select departures discounted from original price. You'll have to be quick though, these discounts are one-off deals that can disappear at any time. You'll need to pay in full at the time of booking. But other than that, there's nothing stopping you from jumping headfirst into a last-minute adventure. Plus as always receive our AffordableTours.com 5% extra savings. Discount is reflected on website pricing. Not all dates will qualify, please contact your Travel Consultant for full details.

Must Book By Tue, Jan 31, 2023

View Promotion Terms & Conditions ›

Valid on select departure dates only. Discount is reflected on website pricing. Offer is capacity controlled and may be modified or withdrawn at any time. Other restrictions may apply.

×

$3,470

Get Quote
Wednesday,
Sep 13, 2023
Wednesday,
Sep 20, 2023
Deals

Promotions For This Departure

Start Date
End Date
Brochure
Land Price
Quote

From

Wednesday,
Sep 13, 2023

To

Wednesday,
Sep 20, 2023

$3,500

Get Quote

Current Promotions

Call or submit a quote for award-winning value and service!

Europe Vacations starting from $1110

Mention Promo Code: PT10517

Europe Vacations starting from $1110

Promotion Details

Trying to decide between hiking through rugged wilderness, touring 13th-century churches, and sipping wine in the sun? In Europe you can do it all and do it well. Book your Europe vacation now with prices from $1110.

Must Book By Wed, Feb 01, 2023

View Promotion Terms & Conditions ›

Offer valid on new bookings. Starting from $1110 price is based off of Walk the Cornish Coast. Offer is capacity controlled and may be removed at any time without notice. Additional restrictions apply.

Last Minute Travel Deals

Mention Promo Code: PT7580

Last Minute Travel Deals

Promotion Details

For a limited time, select departures discounted from original price. You'll have to be quick though, these discounts are one-off deals that can disappear at any time. You'll need to pay in full at the time of booking. But other than that, there's nothing stopping you from jumping headfirst into a last-minute adventure. Plus as always receive our AffordableTours.com 5% extra savings. Discount is reflected on website pricing. Not all dates will qualify, please contact your Travel Consultant for full details.

Must Book By Tue, Jan 31, 2023

View Promotion Terms & Conditions ›

Valid on select departure dates only. Discount is reflected on website pricing. Offer is capacity controlled and may be modified or withdrawn at any time. Other restrictions may apply.

×

$3,500

Get Quote
Friday,
Sep 15, 2023
Friday,
Sep 22, 2023
Deals

Promotions For This Departure

Start Date
End Date
Brochure
Land Price
Quote

From

Friday,
Sep 15, 2023

To

Friday,
Sep 22, 2023

$3,435

Get Quote

Current Promotions

Call or submit a quote for award-winning value and service!

Europe Vacations starting from $1110

Mention Promo Code: PT10517

Europe Vacations starting from $1110

Promotion Details

Trying to decide between hiking through rugged wilderness, touring 13th-century churches, and sipping wine in the sun? In Europe you can do it all and do it well. Book your Europe vacation now with prices from $1110.

Must Book By Wed, Feb 01, 2023

View Promotion Terms & Conditions ›

Offer valid on new bookings. Starting from $1110 price is based off of Walk the Cornish Coast. Offer is capacity controlled and may be removed at any time without notice. Additional restrictions apply.

Last Minute Travel Deals

Mention Promo Code: PT7580

Last Minute Travel Deals

Promotion Details

For a limited time, select departures discounted from original price. You'll have to be quick though, these discounts are one-off deals that can disappear at any time. You'll need to pay in full at the time of booking. But other than that, there's nothing stopping you from jumping headfirst into a last-minute adventure. Plus as always receive our AffordableTours.com 5% extra savings. Discount is reflected on website pricing. Not all dates will qualify, please contact your Travel Consultant for full details.

Must Book By Tue, Jan 31, 2023

View Promotion Terms & Conditions ›

Valid on select departure dates only. Discount is reflected on website pricing. Offer is capacity controlled and may be modified or withdrawn at any time. Other restrictions may apply.

×

$3,435

Get Quote
Monday,
Sep 18, 2023
Monday,
Sep 25, 2023
Deals

Promotions For This Departure

Start Date
End Date
Brochure
Land Price
Quote

From

Monday,
Sep 18, 2023

To

Monday,
Sep 25, 2023

$3,435

Get Quote

Current Promotions

Call or submit a quote for award-winning value and service!

Europe Vacations starting from $1110

Mention Promo Code: PT10517

Europe Vacations starting from $1110

Promotion Details

Trying to decide between hiking through rugged wilderness, touring 13th-century churches, and sipping wine in the sun? In Europe you can do it all and do it well. Book your Europe vacation now with prices from $1110.

Must Book By Wed, Feb 01, 2023

View Promotion Terms & Conditions ›

Offer valid on new bookings. Starting from $1110 price is based off of Walk the Cornish Coast. Offer is capacity controlled and may be removed at any time without notice. Additional restrictions apply.

Last Minute Travel Deals

Mention Promo Code: PT7580

Last Minute Travel Deals

Promotion Details

For a limited time, select departures discounted from original price. You'll have to be quick though, these discounts are one-off deals that can disappear at any time. You'll need to pay in full at the time of booking. But other than that, there's nothing stopping you from jumping headfirst into a last-minute adventure. Plus as always receive our AffordableTours.com 5% extra savings. Discount is reflected on website pricing. Not all dates will qualify, please contact your Travel Consultant for full details.

Must Book By Tue, Jan 31, 2023

View Promotion Terms & Conditions ›

Valid on select departure dates only. Discount is reflected on website pricing. Offer is capacity controlled and may be modified or withdrawn at any time. Other restrictions may apply.

×

$3,435

Get Quote
Wednesday,
Sep 20, 2023
Wednesday,
Sep 27, 2023
Deals

Promotions For This Departure

Start Date
End Date
Brochure
Land Price
Quote

From

Wednesday,
Sep 20, 2023

To

Wednesday,
Sep 27, 2023

$3,365

Get Quote

Current Promotions

Call or submit a quote for award-winning value and service!

Europe Vacations starting from $1110

Mention Promo Code: PT10517

Europe Vacations starting from $1110

Promotion Details

Trying to decide between hiking through rugged wilderness, touring 13th-century churches, and sipping wine in the sun? In Europe you can do it all and do it well. Book your Europe vacation now with prices from $1110.

Must Book By Wed, Feb 01, 2023

View Promotion Terms & Conditions ›

Offer valid on new bookings. Starting from $1110 price is based off of Walk the Cornish Coast. Offer is capacity controlled and may be removed at any time without notice. Additional restrictions apply.

Last Minute Travel Deals

Mention Promo Code: PT7580

Last Minute Travel Deals

Promotion Details

For a limited time, select departures discounted from original price. You'll have to be quick though, these discounts are one-off deals that can disappear at any time. You'll need to pay in full at the time of booking. But other than that, there's nothing stopping you from jumping headfirst into a last-minute adventure. Plus as always receive our AffordableTours.com 5% extra savings. Discount is reflected on website pricing. Not all dates will qualify, please contact your Travel Consultant for full details.

Must Book By Tue, Jan 31, 2023

View Promotion Terms & Conditions ›

Valid on select departure dates only. Discount is reflected on website pricing. Offer is capacity controlled and may be modified or withdrawn at any time. Other restrictions may apply.

×

$3,365

Get Quote
Friday,
Sep 22, 2023
Friday,
Sep 29, 2023
Deals

Promotions For This Departure

Start Date
End Date
Brochure
Land Price
Quote

From

Friday,
Sep 22, 2023

To

Friday,
Sep 29, 2023

$3,300

Get Quote

Current Promotions

Call or submit a quote for award-winning value and service!

Europe Vacations starting from $1110

Mention Promo Code: PT10517

Europe Vacations starting from $1110

Promotion Details

Trying to decide between hiking through rugged wilderness, touring 13th-century churches, and sipping wine in the sun? In Europe you can do it all and do it well. Book your Europe vacation now with prices from $1110.

Must Book By Wed, Feb 01, 2023

View Promotion Terms & Conditions ›

Offer valid on new bookings. Starting from $1110 price is based off of Walk the Cornish Coast. Offer is capacity controlled and may be removed at any time without notice. Additional restrictions apply.

Last Minute Travel Deals

Mention Promo Code: PT7580

Last Minute Travel Deals

Promotion Details

For a limited time, select departures discounted from original price. You'll have to be quick though, these discounts are one-off deals that can disappear at any time. You'll need to pay in full at the time of booking. But other than that, there's nothing stopping you from jumping headfirst into a last-minute adventure. Plus as always receive our AffordableTours.com 5% extra savings. Discount is reflected on website pricing. Not all dates will qualify, please contact your Travel Consultant for full details.

Must Book By Tue, Jan 31, 2023

View Promotion Terms & Conditions ›

Valid on select departure dates only. Discount is reflected on website pricing. Offer is capacity controlled and may be modified or withdrawn at any time. Other restrictions may apply.

×

$3,300

Get Quote
Monday,
Sep 25, 2023
Monday,
Oct 02, 2023
Deals

Promotions For This Departure

Start Date
End Date
Brochure
Land Price
Quote

From

Monday,
Sep 25, 2023

To

Monday,
Oct 02, 2023

$3,300

Get Quote

Current Promotions

Call or submit a quote for award-winning value and service!

Europe Vacations starting from $1110

Mention Promo Code: PT10517

Europe Vacations starting from $1110

Promotion Details

Trying to decide between hiking through rugged wilderness, touring 13th-century churches, and sipping wine in the sun? In Europe you can do it all and do it well. Book your Europe vacation now with prices from $1110.

Must Book By Wed, Feb 01, 2023

View Promotion Terms & Conditions ›

Offer valid on new bookings. Starting from $1110 price is based off of Walk the Cornish Coast. Offer is capacity controlled and may be removed at any time without notice. Additional restrictions apply.

Last Minute Travel Deals

Mention Promo Code: PT7580

Last Minute Travel Deals

Promotion Details

For a limited time, select departures discounted from original price. You'll have to be quick though, these discounts are one-off deals that can disappear at any time. You'll need to pay in full at the time of booking. But other than that, there's nothing stopping you from jumping headfirst into a last-minute adventure. Plus as always receive our AffordableTours.com 5% extra savings. Discount is reflected on website pricing. Not all dates will qualify, please contact your Travel Consultant for full details.

Must Book By Tue, Jan 31, 2023

View Promotion Terms & Conditions ›

Valid on select departure dates only. Discount is reflected on website pricing. Offer is capacity controlled and may be modified or withdrawn at any time. Other restrictions may apply.

×

$3,300

Get Quote
Wednesday,
Sep 27, 2023
Wednesday,
Oct 04, 2023
Deals

Promotions For This Departure

Start Date
End Date
Brochure
Land Price
Quote

From

Wednesday,
Sep 27, 2023

To

Wednesday,
Oct 04, 2023

$3,300

Get Quote

Current Promotions

Call or submit a quote for award-winning value and service!

Europe Vacations starting from $1110

Mention Promo Code: PT10517

Europe Vacations starting from $1110

Promotion Details

Trying to decide between hiking through rugged wilderness, touring 13th-century churches, and sipping wine in the sun? In Europe you can do it all and do it well. Book your Europe vacation now with prices from $1110.

Must Book By Wed, Feb 01, 2023

View Promotion Terms & Conditions ›

Offer valid on new bookings. Starting from $1110 price is based off of Walk the Cornish Coast. Offer is capacity controlled and may be removed at any time without notice. Additional restrictions apply.

Last Minute Travel Deals

Mention Promo Code: PT7580

Last Minute Travel Deals

Promotion Details

For a limited time, select departures discounted from original price. You'll have to be quick though, these discounts are one-off deals that can disappear at any time. You'll need to pay in full at the time of booking. But other than that, there's nothing stopping you from jumping headfirst into a last-minute adventure. Plus as always receive our AffordableTours.com 5% extra savings. Discount is reflected on website pricing. Not all dates will qualify, please contact your Travel Consultant for full details.

Must Book By Tue, Jan 31, 2023

View Promotion Terms & Conditions ›

Valid on select departure dates only. Discount is reflected on website pricing. Offer is capacity controlled and may be modified or withdrawn at any time. Other restrictions may apply.

×

$3,300

Get Quote
Friday,
Sep 29, 2023
Friday,
Oct 06, 2023
Deals

Promotions For This Departure

Start Date
End Date
Brochure
Land Price
Quote

From

Friday,
Sep 29, 2023

To

Friday,
Oct 06, 2023

$3,300

Get Quote

Current Promotions

Call or submit a quote for award-winning value and service!

Europe Vacations starting from $1110

Mention Promo Code: PT10517

Europe Vacations starting from $1110

Promotion Details

Trying to decide between hiking through rugged wilderness, touring 13th-century churches, and sipping wine in the sun? In Europe you can do it all and do it well. Book your Europe vacation now with prices from $1110.

Must Book By Wed, Feb 01, 2023

View Promotion Terms & Conditions ›

Offer valid on new bookings. Starting from $1110 price is based off of Walk the Cornish Coast. Offer is capacity controlled and may be removed at any time without notice. Additional restrictions apply.

Last Minute Travel Deals

Mention Promo Code: PT7580

Last Minute Travel Deals

Promotion Details

For a limited time, select departures discounted from original price. You'll have to be quick though, these discounts are one-off deals that can disappear at any time. You'll need to pay in full at the time of booking. But other than that, there's nothing stopping you from jumping headfirst into a last-minute adventure. Plus as always receive our AffordableTours.com 5% extra savings. Discount is reflected on website pricing. Not all dates will qualify, please contact your Travel Consultant for full details.

Must Book By Tue, Jan 31, 2023

View Promotion Terms & Conditions ›

Valid on select departure dates only. Discount is reflected on website pricing. Offer is capacity controlled and may be modified or withdrawn at any time. Other restrictions may apply.

×

$3,300

Get Quote
Monday,
Oct 02, 2023
Monday,
Oct 09, 2023
Deals

Promotions For This Departure

Start Date
End Date
Brochure
Land Price
Quote

From

Monday,
Oct 02, 2023

To

Monday,
Oct 09, 2023

$3,300

Get Quote

Current Promotions

Call or submit a quote for award-winning value and service!

Europe Vacations starting from $1110

Mention Promo Code: PT10517

Europe Vacations starting from $1110

Promotion Details

Trying to decide between hiking through rugged wilderness, touring 13th-century churches, and sipping wine in the sun? In Europe you can do it all and do it well. Book your Europe vacation now with prices from $1110.

Must Book By Wed, Feb 01, 2023

View Promotion Terms & Conditions ›

Offer valid on new bookings. Starting from $1110 price is based off of Walk the Cornish Coast. Offer is capacity controlled and may be removed at any time without notice. Additional restrictions apply.

Last Minute Travel Deals

Mention Promo Code: PT7580

Last Minute Travel Deals

Promotion Details

For a limited time, select departures discounted from original price. You'll have to be quick though, these discounts are one-off deals that can disappear at any time. You'll need to pay in full at the time of booking. But other than that, there's nothing stopping you from jumping headfirst into a last-minute adventure. Plus as always receive our AffordableTours.com 5% extra savings. Discount is reflected on website pricing. Not all dates will qualify, please contact your Travel Consultant for full details.

Must Book By Tue, Jan 31, 2023

View Promotion Terms & Conditions ›

Valid on select departure dates only. Discount is reflected on website pricing. Offer is capacity controlled and may be modified or withdrawn at any time. Other restrictions may apply.

×

$3,300

Get Quote
Wednesday,
Oct 04, 2023
Wednesday,
Oct 11, 2023
Deals

Promotions For This Departure

Start Date
End Date
Brochure
Land Price
Quote

From

Wednesday,
Oct 04, 2023

To

Wednesday,
Oct 11, 2023

$3,300

Get Quote

Current Promotions

Call or submit a quote for award-winning value and service!

Europe Vacations starting from $1110

Mention Promo Code: PT10517

Europe Vacations starting from $1110

Promotion Details

Trying to decide between hiking through rugged wilderness, touring 13th-century churches, and sipping wine in the sun? In Europe you can do it all and do it well. Book your Europe vacation now with prices from $1110.

Must Book By Wed, Feb 01, 2023

View Promotion Terms & Conditions ›

Offer valid on new bookings. Starting from $1110 price is based off of Walk the Cornish Coast. Offer is capacity controlled and may be removed at any time without notice. Additional restrictions apply.

Last Minute Travel Deals

Mention Promo Code: PT7580

Last Minute Travel Deals

Promotion Details

For a limited time, select departures discounted from original price. You'll have to be quick though, these discounts are one-off deals that can disappear at any time. You'll need to pay in full at the time of booking. But other than that, there's nothing stopping you from jumping headfirst into a last-minute adventure. Plus as always receive our AffordableTours.com 5% extra savings. Discount is reflected on website pricing. Not all dates will qualify, please contact your Travel Consultant for full details.

Must Book By Tue, Jan 31, 2023

View Promotion Terms & Conditions ›

Valid on select departure dates only. Discount is reflected on website pricing. Offer is capacity controlled and may be modified or withdrawn at any time. Other restrictions may apply.

×

$3,300

Get Quote
Friday,
Oct 06, 2023
Friday,
Oct 13, 2023
Deals

Promotions For This Departure

Start Date
End Date
Brochure
Land Price
Quote

From

Friday,
Oct 06, 2023

To

Friday,
Oct 13, 2023

$3,300

Get Quote

Current Promotions

Call or submit a quote for award-winning value and service!

Europe Vacations starting from $1110

Mention Promo Code: PT10517

Europe Vacations starting from $1110

Promotion Details

Trying to decide between hiking through rugged wilderness, touring 13th-century churches, and sipping wine in the sun? In Europe you can do it all and do it well. Book your Europe vacation now with prices from $1110.

Must Book By Wed, Feb 01, 2023

View Promotion Terms & Conditions ›

Offer valid on new bookings. Starting from $1110 price is based off of Walk the Cornish Coast. Offer is capacity controlled and may be removed at any time without notice. Additional restrictions apply.

Last Minute Travel Deals

Mention Promo Code: PT7580

Last Minute Travel Deals

Promotion Details

For a limited time, select departures discounted from original price. You'll have to be quick though, these discounts are one-off deals that can disappear at any time. You'll need to pay in full at the time of booking. But other than that, there's nothing stopping you from jumping headfirst into a last-minute adventure. Plus as always receive our AffordableTours.com 5% extra savings. Discount is reflected on website pricing. Not all dates will qualify, please contact your Travel Consultant for full details.

Must Book By Tue, Jan 31, 2023

View Promotion Terms & Conditions ›

Valid on select departure dates only. Discount is reflected on website pricing. Offer is capacity controlled and may be modified or withdrawn at any time. Other restrictions may apply.

×

$3,300

Get Quote
Monday,
Oct 09, 2023
Monday,
Oct 16, 2023
Deals

Promotions For This Departure

Start Date
End Date
Brochure
Land Price
Quote

From

Monday,
Oct 09, 2023

To

Monday,
Oct 16, 2023

$3,365

Get Quote

Current Promotions

Call or submit a quote for award-winning value and service!

Europe Vacations starting from $1110

Mention Promo Code: PT10517

Europe Vacations starting from $1110

Promotion Details

Trying to decide between hiking through rugged wilderness, touring 13th-century churches, and sipping wine in the sun? In Europe you can do it all and do it well. Book your Europe vacation now with prices from $1110.

Must Book By Wed, Feb 01, 2023

View Promotion Terms & Conditions ›

Offer valid on new bookings. Starting from $1110 price is based off of Walk the Cornish Coast. Offer is capacity controlled and may be removed at any time without notice. Additional restrictions apply.

Last Minute Travel Deals

Mention Promo Code: PT7580

Last Minute Travel Deals

Promotion Details

For a limited time, select departures discounted from original price. You'll have to be quick though, these discounts are one-off deals that can disappear at any time. You'll need to pay in full at the time of booking. But other than that, there's nothing stopping you from jumping headfirst into a last-minute adventure. Plus as always receive our AffordableTours.com 5% extra savings. Discount is reflected on website pricing. Not all dates will qualify, please contact your Travel Consultant for full details.

Must Book By Tue, Jan 31, 2023

View Promotion Terms & Conditions ›

Valid on select departure dates only. Discount is reflected on website pricing. Offer is capacity controlled and may be modified or withdrawn at any time. Other restrictions may apply.

×

$3,365

Get Quote
Wednesday,
Oct 11, 2023
Wednesday,
Oct 18, 2023
Deals

Promotions For This Departure

Start Date
End Date
Brochure
Land Price
Quote

From

Wednesday,
Oct 11, 2023

To

Wednesday,
Oct 18, 2023

$3,365

Get Quote

Current Promotions

Call or submit a quote for award-winning value and service!

Europe Vacations starting from $1110

Mention Promo Code: PT10517

Europe Vacations starting from $1110

Promotion Details

Trying to decide between hiking through rugged wilderness, touring 13th-century churches, and sipping wine in the sun? In Europe you can do it all and do it well. Book your Europe vacation now with prices from $1110.

Must Book By Wed, Feb 01, 2023

View Promotion Terms & Conditions ›

Offer valid on new bookings. Starting from $1110 price is based off of Walk the Cornish Coast. Offer is capacity controlled and may be removed at any time without notice. Additional restrictions apply.

Last Minute Travel Deals

Mention Promo Code: PT7580

Last Minute Travel Deals

Promotion Details

For a limited time, select departures discounted from original price. You'll have to be quick though, these discounts are one-off deals that can disappear at any time. You'll need to pay in full at the time of booking. But other than that, there's nothing stopping you from jumping headfirst into a last-minute adventure. Plus as always receive our AffordableTours.com 5% extra savings. Discount is reflected on website pricing. Not all dates will qualify, please contact your Travel Consultant for full details.

Must Book By Tue, Jan 31, 2023

View Promotion Terms & Conditions ›

Valid on select departure dates only. Discount is reflected on website pricing. Offer is capacity controlled and may be modified or withdrawn at any time. Other restrictions may apply.

×

$3,365

Get Quote
Monday,
Apr 15, 2024
Monday,
Apr 22, 2024
Deals

Promotions For This Departure

Start Date
End Date
Brochure
Land Price
Quote

From

Monday,
Apr 15, 2024

To

Monday,
Apr 22, 2024

$3,365

Get Quote

Current Promotions

Call or submit a quote for award-winning value and service!

Europe Vacations starting from $1110

Mention Promo Code: PT10517

Europe Vacations starting from $1110

Promotion Details

Trying to decide between hiking through rugged wilderness, touring 13th-century churches, and sipping wine in the sun? In Europe you can do it all and do it well. Book your Europe vacation now with prices from $1110.

Must Book By Wed, Feb 01, 2023

View Promotion Terms & Conditions ›

Offer valid on new bookings. Starting from $1110 price is based off of Walk the Cornish Coast. Offer is capacity controlled and may be removed at any time without notice. Additional restrictions apply.

Last Minute Travel Deals

Mention Promo Code: PT7580

Last Minute Travel Deals

Promotion Details

For a limited time, select departures discounted from original price. You'll have to be quick though, these discounts are one-off deals that can disappear at any time. You'll need to pay in full at the time of booking. But other than that, there's nothing stopping you from jumping headfirst into a last-minute adventure. Plus as always receive our AffordableTours.com 5% extra savings. Discount is reflected on website pricing. Not all dates will qualify, please contact your Travel Consultant for full details.

Must Book By Tue, Jan 31, 2023

View Promotion Terms & Conditions ›

Valid on select departure dates only. Discount is reflected on website pricing. Offer is capacity controlled and may be modified or withdrawn at any time. Other restrictions may apply.

×

$3,365

Get Quote
Friday,
Apr 19, 2024
Friday,
Apr 26, 2024
Deals

Promotions For This Departure

Start Date
End Date
Brochure
Land Price
Quote

From

Friday,
Apr 19, 2024

To

Friday,
Apr 26, 2024

$3,365

Get Quote

Current Promotions

Call or submit a quote for award-winning value and service!

Europe Vacations starting from $1110

Mention Promo Code: PT10517

Europe Vacations starting from $1110

Promotion Details

Trying to decide between hiking through rugged wilderness, touring 13th-century churches, and sipping wine in the sun? In Europe you can do it all and do it well. Book your Europe vacation now with prices from $1110.

Must Book By Wed, Feb 01, 2023

View Promotion Terms & Conditions ›

Offer valid on new bookings. Starting from $1110 price is based off of Walk the Cornish Coast. Offer is capacity controlled and may be removed at any time without notice. Additional restrictions apply.

Last Minute Travel Deals

Mention Promo Code: PT7580

Last Minute Travel Deals

Promotion Details

For a limited time, select departures discounted from original price. You'll have to be quick though, these discounts are one-off deals that can disappear at any time. You'll need to pay in full at the time of booking. But other than that, there's nothing stopping you from jumping headfirst into a last-minute adventure. Plus as always receive our AffordableTours.com 5% extra savings. Discount is reflected on website pricing. Not all dates will qualify, please contact your Travel Consultant for full details.

Must Book By Tue, Jan 31, 2023

View Promotion Terms & Conditions ›

Valid on select departure dates only. Discount is reflected on website pricing. Offer is capacity controlled and may be modified or withdrawn at any time. Other restrictions may apply.

×

$3,365

Get Quote
Monday,
Apr 22, 2024
Monday,
Apr 29, 2024
Deals

Promotions For This Departure

Start Date
End Date
Brochure
Land Price
Quote

From

Monday,
Apr 22, 2024

To

Monday,
Apr 29, 2024

$3,365

Get Quote

Current Promotions

Call or submit a quote for award-winning value and service!

Europe Vacations starting from $1110

Mention Promo Code: PT10517

Europe Vacations starting from $1110

Promotion Details

Trying to decide between hiking through rugged wilderness, touring 13th-century churches, and sipping wine in the sun? In Europe you can do it all and do it well. Book your Europe vacation now with prices from $1110.

Must Book By Wed, Feb 01, 2023

View Promotion Terms & Conditions ›

Offer valid on new bookings. Starting from $1110 price is based off of Walk the Cornish Coast. Offer is capacity controlled and may be removed at any time without notice. Additional restrictions apply.

Last Minute Travel Deals

Mention Promo Code: PT7580

Last Minute Travel Deals

Promotion Details

For a limited time, select departures discounted from original price. You'll have to be quick though, these discounts are one-off deals that can disappear at any time. You'll need to pay in full at the time of booking. But other than that, there's nothing stopping you from jumping headfirst into a last-minute adventure. Plus as always receive our AffordableTours.com 5% extra savings. Discount is reflected on website pricing. Not all dates will qualify, please contact your Travel Consultant for full details.

Must Book By Tue, Jan 31, 2023

View Promotion Terms & Conditions ›

Valid on select departure dates only. Discount is reflected on website pricing. Offer is capacity controlled and may be modified or withdrawn at any time. Other restrictions may apply.

×

$3,365

Get Quote
Friday,
Apr 26, 2024
Friday,
May 03, 2024
Deals

Promotions For This Departure

Start Date
End Date
Brochure
Land Price
Quote

From

Friday,
Apr 26, 2024

To

Friday,
May 03, 2024

$3,365

Get Quote

Current Promotions

Call or submit a quote for award-winning value and service!

Europe Vacations starting from $1110

Mention Promo Code: PT10517

Europe Vacations starting from $1110

Promotion Details

Trying to decide between hiking through rugged wilderness, touring 13th-century churches, and sipping wine in the sun? In Europe you can do it all and do it well. Book your Europe vacation now with prices from $1110.

Must Book By Wed, Feb 01, 2023

View Promotion Terms & Conditions ›

Offer valid on new bookings. Starting from $1110 price is based off of Walk the Cornish Coast. Offer is capacity controlled and may be removed at any time without notice. Additional restrictions apply.

Last Minute Travel Deals

Mention Promo Code: PT7580

Last Minute Travel Deals

Promotion Details

For a limited time, select departures discounted from original price. You'll have to be quick though, these discounts are one-off deals that can disappear at any time. You'll need to pay in full at the time of booking. But other than that, there's nothing stopping you from jumping headfirst into a last-minute adventure. Plus as always receive our AffordableTours.com 5% extra savings. Discount is reflected on website pricing. Not all dates will qualify, please contact your Travel Consultant for full details.

Must Book By Tue, Jan 31, 2023

View Promotion Terms & Conditions ›

Valid on select departure dates only. Discount is reflected on website pricing. Offer is capacity controlled and may be modified or withdrawn at any time. Other restrictions may apply.

×

$3,365

Get Quote
Monday,
Apr 29, 2024
Monday,
May 06, 2024
Deals

Promotions For This Departure

Start Date
End Date
Brochure
Land Price
Quote

From

Monday,
Apr 29, 2024

To

Monday,
May 06, 2024

$3,365

Get Quote

Current Promotions

Call or submit a quote for award-winning value and service!

Europe Vacations starting from $1110

Mention Promo Code: PT10517

Europe Vacations starting from $1110

Promotion Details

Trying to decide between hiking through rugged wilderness, touring 13th-century churches, and sipping wine in the sun? In Europe you can do it all and do it well. Book your Europe vacation now with prices from $1110.

Must Book By Wed, Feb 01, 2023

View Promotion Terms & Conditions ›

Offer valid on new bookings. Starting from $1110 price is based off of Walk the Cornish Coast. Offer is capacity controlled and may be removed at any time without notice. Additional restrictions apply.

Last Minute Travel Deals

Mention Promo Code: PT7580

Last Minute Travel Deals

Promotion Details

For a limited time, select departures discounted from original price. You'll have to be quick though, these discounts are one-off deals that can disappear at any time. You'll need to pay in full at the time of booking. But other than that, there's nothing stopping you from jumping headfirst into a last-minute adventure. Plus as always receive our AffordableTours.com 5% extra savings. Discount is reflected on website pricing. Not all dates will qualify, please contact your Travel Consultant for full details.

Must Book By Tue, Jan 31, 2023

View Promotion Terms & Conditions ›

Valid on select departure dates only. Discount is reflected on website pricing. Offer is capacity controlled and may be modified or withdrawn at any time. Other restrictions may apply.

×

$3,365

Get Quote
Friday,
May 03, 2024
Friday,
May 10, 2024
Deals

Promotions For This Departure

Start Date
End Date
Brochure
Land Price
Quote

From

Friday,
May 03, 2024

To

Friday,
May 10, 2024

$3,365

Get Quote

Current Promotions

Call or submit a quote for award-winning value and service!

Europe Vacations starting from $1110

Mention Promo Code: PT10517

Europe Vacations starting from $1110

Promotion Details

Trying to decide between hiking through rugged wilderness, touring 13th-century churches, and sipping wine in the sun? In Europe you can do it all and do it well. Book your Europe vacation now with prices from $1110.

Must Book By Wed, Feb 01, 2023

View Promotion Terms & Conditions ›

Offer valid on new bookings. Starting from $1110 price is based off of Walk the Cornish Coast. Offer is capacity controlled and may be removed at any time without notice. Additional restrictions apply.

Last Minute Travel Deals

Mention Promo Code: PT7580

Last Minute Travel Deals

Promotion Details

For a limited time, select departures discounted from original price. You'll have to be quick though, these discounts are one-off deals that can disappear at any time. You'll need to pay in full at the time of booking. But other than that, there's nothing stopping you from jumping headfirst into a last-minute adventure. Plus as always receive our AffordableTours.com 5% extra savings. Discount is reflected on website pricing. Not all dates will qualify, please contact your Travel Consultant for full details.

Must Book By Tue, Jan 31, 2023

View Promotion Terms & Conditions ›

Valid on select departure dates only. Discount is reflected on website pricing. Offer is capacity controlled and may be modified or withdrawn at any time. Other restrictions may apply.

×

$3,365

Get Quote
Monday,
May 06, 2024
Monday,
May 13, 2024
Deals

Promotions For This Departure

Start Date
End Date
Brochure
Land Price
Quote

From

Monday,
May 06, 2024

To

Monday,
May 13, 2024

$3,365

Get Quote

Current Promotions

Call or submit a quote for award-winning value and service!

Europe Vacations starting from $1110

Mention Promo Code: PT10517

Europe Vacations starting from $1110

Promotion Details

Trying to decide between hiking through rugged wilderness, touring 13th-century churches, and sipping wine in the sun? In Europe you can do it all and do it well. Book your Europe vacation now with prices from $1110.

Must Book By Wed, Feb 01, 2023

View Promotion Terms & Conditions ›

Offer valid on new bookings. Starting from $1110 price is based off of Walk the Cornish Coast. Offer is capacity controlled and may be removed at any time without notice. Additional restrictions apply.

Last Minute Travel Deals

Mention Promo Code: PT7580

Last Minute Travel Deals

Promotion Details

For a limited time, select departures discounted from original price. You'll have to be quick though, these discounts are one-off deals that can disappear at any time. You'll need to pay in full at the time of booking. But other than that, there's nothing stopping you from jumping headfirst into a last-minute adventure. Plus as always receive our AffordableTours.com 5% extra savings. Discount is reflected on website pricing. Not all dates will qualify, please contact your Travel Consultant for full details.

Must Book By Tue, Jan 31, 2023

View Promotion Terms & Conditions ›

Valid on select departure dates only. Discount is reflected on website pricing. Offer is capacity controlled and may be modified or withdrawn at any time. Other restrictions may apply.

×

$3,365

Get Quote
Friday,
May 10, 2024
Friday,
May 17, 2024
Deals

Promotions For This Departure

Start Date
End Date
Brochure
Land Price
Quote

From

Friday,
May 10, 2024

To

Friday,
May 17, 2024

$3,365

Get Quote

Current Promotions

Call or submit a quote for award-winning value and service!

Europe Vacations starting from $1110

Mention Promo Code: PT10517

Europe Vacations starting from $1110

Promotion Details

Trying to decide between hiking through rugged wilderness, touring 13th-century churches, and sipping wine in the sun? In Europe you can do it all and do it well. Book your Europe vacation now with prices from $1110.

Must Book By Wed, Feb 01, 2023

View Promotion Terms & Conditions ›

Offer valid on new bookings. Starting from $1110 price is based off of Walk the Cornish Coast. Offer is capacity controlled and may be removed at any time without notice. Additional restrictions apply.

Last Minute Travel Deals

Mention Promo Code: PT7580

Last Minute Travel Deals

Promotion Details

For a limited time, select departures discounted from original price. You'll have to be quick though, these discounts are one-off deals that can disappear at any time. You'll need to pay in full at the time of booking. But other than that, there's nothing stopping you from jumping headfirst into a last-minute adventure. Plus as always receive our AffordableTours.com 5% extra savings. Discount is reflected on website pricing. Not all dates will qualify, please contact your Travel Consultant for full details.

Must Book By Tue, Jan 31, 2023

View Promotion Terms & Conditions ›

Valid on select departure dates only. Discount is reflected on website pricing. Offer is capacity controlled and may be modified or withdrawn at any time. Other restrictions may apply.

×

$3,365

Get Quote
Monday,
May 13, 2024
Monday,
May 20, 2024
Deals

Promotions For This Departure

Start Date
End Date
Brochure
Land Price
Quote

From

Monday,
May 13, 2024

To

Monday,
May 20, 2024

$3,365

Get Quote

Current Promotions

Call or submit a quote for award-winning value and service!

Europe Vacations starting from $1110

Mention Promo Code: PT10517

Europe Vacations starting from $1110

Promotion Details

Trying to decide between hiking through rugged wilderness, touring 13th-century churches, and sipping wine in the sun? In Europe you can do it all and do it well. Book your Europe vacation now with prices from $1110.

Must Book By Wed, Feb 01, 2023

View Promotion Terms & Conditions ›

Offer valid on new bookings. Starting from $1110 price is based off of Walk the Cornish Coast. Offer is capacity controlled and may be removed at any time without notice. Additional restrictions apply.

Last Minute Travel Deals

Mention Promo Code: PT7580

Last Minute Travel Deals

Promotion Details

For a limited time, select departures discounted from original price. You'll have to be quick though, these discounts are one-off deals that can disappear at any time. You'll need to pay in full at the time of booking. But other than that, there's nothing stopping you from jumping headfirst into a last-minute adventure. Plus as always receive our AffordableTours.com 5% extra savings. Discount is reflected on website pricing. Not all dates will qualify, please contact your Travel Consultant for full details.

Must Book By Tue, Jan 31, 2023

View Promotion Terms & Conditions ›

Valid on select departure dates only. Discount is reflected on website pricing. Offer is capacity controlled and may be modified or withdrawn at any time. Other restrictions may apply.

×

$3,365

Get Quote
Wednesday,
May 15, 2024
Wednesday,
May 22, 2024
Deals

Promotions For This Departure

Start Date
End Date
Brochure
Land Price
Quote

From

Wednesday,
May 15, 2024

To

Wednesday,
May 22, 2024

$3,365

Get Quote

Current Promotions

Call or submit a quote for award-winning value and service!

Europe Vacations starting from $1110

Mention Promo Code: PT10517

Europe Vacations starting from $1110

Promotion Details

Trying to decide between hiking through rugged wilderness, touring 13th-century churches, and sipping wine in the sun? In Europe you can do it all and do it well. Book your Europe vacation now with prices from $1110.

Must Book By Wed, Feb 01, 2023

View Promotion Terms & Conditions ›

Offer valid on new bookings. Starting from $1110 price is based off of Walk the Cornish Coast. Offer is capacity controlled and may be removed at any time without notice. Additional restrictions apply.

Last Minute Travel Deals

Mention Promo Code: PT7580

Last Minute Travel Deals

Promotion Details

For a limited time, select departures discounted from original price. You'll have to be quick though, these discounts are one-off deals that can disappear at any time. You'll need to pay in full at the time of booking. But other than that, there's nothing stopping you from jumping headfirst into a last-minute adventure. Plus as always receive our AffordableTours.com 5% extra savings. Discount is reflected on website pricing. Not all dates will qualify, please contact your Travel Consultant for full details.

Must Book By Tue, Jan 31, 2023

View Promotion Terms & Conditions ›

Valid on select departure dates only. Discount is reflected on website pricing. Offer is capacity controlled and may be modified or withdrawn at any time. Other restrictions may apply.

×

$3,365

Get Quote
Friday,
May 17, 2024
Friday,
May 24, 2024
Deals

Promotions For This Departure

Start Date
End Date
Brochure
Land Price
Quote

From

Friday,
May 17, 2024

To

Friday,
May 24, 2024

$3,365

Get Quote

Current Promotions

Call or submit a quote for award-winning value and service!

Europe Vacations starting from $1110

Mention Promo Code: PT10517

Europe Vacations starting from $1110

Promotion Details

Trying to decide between hiking through rugged wilderness, touring 13th-century churches, and sipping wine in the sun? In Europe you can do it all and do it well. Book your Europe vacation now with prices from $1110.

Must Book By Wed, Feb 01, 2023

View Promotion Terms & Conditions ›

Offer valid on new bookings. Starting from $1110 price is based off of Walk the Cornish Coast. Offer is capacity controlled and may be removed at any time without notice. Additional restrictions apply.

Last Minute Travel Deals

Mention Promo Code: PT7580

Last Minute Travel Deals

Promotion Details

For a limited time, select departures discounted from original price. You'll have to be quick though, these discounts are one-off deals that can disappear at any time. You'll need to pay in full at the time of booking. But other than that, there's nothing stopping you from jumping headfirst into a last-minute adventure. Plus as always receive our AffordableTours.com 5% extra savings. Discount is reflected on website pricing. Not all dates will qualify, please contact your Travel Consultant for full details.

Must Book By Tue, Jan 31, 2023

View Promotion Terms & Conditions ›

Valid on select departure dates only. Discount is reflected on website pricing. Offer is capacity controlled and may be modified or withdrawn at any time. Other restrictions may apply.

×

$3,365

Get Quote
Monday,
May 20, 2024
Monday,
May 27, 2024
Deals

Promotions For This Departure

Start Date
End Date
Brochure
Land Price
Quote

From

Monday,
May 20, 2024

To

Monday,
May 27, 2024

$3,365

Get Quote

Current Promotions

Call or submit a quote for award-winning value and service!

Europe Vacations starting from $1110

Mention Promo Code: PT10517

Europe Vacations starting from $1110

Promotion Details

Trying to decide between hiking through rugged wilderness, touring 13th-century churches, and sipping wine in the sun? In Europe you can do it all and do it well. Book your Europe vacation now with prices from $1110.

Must Book By Wed, Feb 01, 2023

View Promotion Terms & Conditions ›

Offer valid on new bookings. Starting from $1110 price is based off of Walk the Cornish Coast. Offer is capacity controlled and may be removed at any time without notice. Additional restrictions apply.

Last Minute Travel Deals

Mention Promo Code: PT7580

Last Minute Travel Deals

Promotion Details

For a limited time, select departures discounted from original price. You'll have to be quick though, these discounts are one-off deals that can disappear at any time. You'll need to pay in full at the time of booking. But other than that, there's nothing stopping you from jumping headfirst into a last-minute adventure. Plus as always receive our AffordableTours.com 5% extra savings. Discount is reflected on website pricing. Not all dates will qualify, please contact your Travel Consultant for full details.

Must Book By Tue, Jan 31, 2023

View Promotion Terms & Conditions ›

Valid on select departure dates only. Discount is reflected on website pricing. Offer is capacity controlled and may be modified or withdrawn at any time. Other restrictions may apply.

×

$3,365

Get Quote
Friday,
May 24, 2024
Friday,
May 31, 2024
Deals

Promotions For This Departure

Start Date
End Date
Brochure
Land Price
Quote

From

Friday,
May 24, 2024

To

Friday,
May 31, 2024

$3,365

Get Quote

Current Promotions

Call or submit a quote for award-winning value and service!

Europe Vacations starting from $1110

Mention Promo Code: PT10517

Europe Vacations starting from $1110

Promotion Details

Trying to decide between hiking through rugged wilderness, touring 13th-century churches, and sipping wine in the sun? In Europe you can do it all and do it well. Book your Europe vacation now with prices from $1110.

Must Book By Wed, Feb 01, 2023

View Promotion Terms & Conditions ›

Offer valid on new bookings. Starting from $1110 price is based off of Walk the Cornish Coast. Offer is capacity controlled and may be removed at any time without notice. Additional restrictions apply.

Last Minute Travel Deals

Mention Promo Code: PT7580

Last Minute Travel Deals

Promotion Details

For a limited time, select departures discounted from original price. You'll have to be quick though, these discounts are one-off deals that can disappear at any time. You'll need to pay in full at the time of booking. But other than that, there's nothing stopping you from jumping headfirst into a last-minute adventure. Plus as always receive our AffordableTours.com 5% extra savings. Discount is reflected on website pricing. Not all dates will qualify, please contact your Travel Consultant for full details.

Must Book By Tue, Jan 31, 2023

View Promotion Terms & Conditions ›

Valid on select departure dates only. Discount is reflected on website pricing. Offer is capacity controlled and may be modified or withdrawn at any time. Other restrictions may apply.

×

$3,365

Get Quote
Monday,
May 27, 2024
Monday,
Jun 03, 2024
Deals

Promotions For This Departure

Start Date
End Date
Brochure
Land Price
Quote

From

Monday,
May 27, 2024

To

Monday,
Jun 03, 2024

$3,365

Get Quote

Current Promotions

Call or submit a quote for award-winning value and service!

Europe Vacations starting from $1110

Mention Promo Code: PT10517

Europe Vacations starting from $1110

Promotion Details

Trying to decide between hiking through rugged wilderness, touring 13th-century churches, and sipping wine in the sun? In Europe you can do it all and do it well. Book your Europe vacation now with prices from $1110.

Must Book By Wed, Feb 01, 2023

View Promotion Terms & Conditions ›

Offer valid on new bookings. Starting from $1110 price is based off of Walk the Cornish Coast. Offer is capacity controlled and may be removed at any time without notice. Additional restrictions apply.

Last Minute Travel Deals

Mention Promo Code: PT7580

Last Minute Travel Deals

Promotion Details

For a limited time, select departures discounted from original price. You'll have to be quick though, these discounts are one-off deals that can disappear at any time. You'll need to pay in full at the time of booking. But other than that, there's nothing stopping you from jumping headfirst into a last-minute adventure. Plus as always receive our AffordableTours.com 5% extra savings. Discount is reflected on website pricing. Not all dates will qualify, please contact your Travel Consultant for full details.

Must Book By Tue, Jan 31, 2023

View Promotion Terms & Conditions ›

Valid on select departure dates only. Discount is reflected on website pricing. Offer is capacity controlled and may be modified or withdrawn at any time. Other restrictions may apply.

×

$3,365

Get Quote
Friday,
May 31, 2024
Friday,
Jun 07, 2024
Deals

Promotions For This Departure

Start Date
End Date
Brochure
Land Price
Quote

From

Friday,
May 31, 2024

To

Friday,
Jun 07, 2024

$3,365

Get Quote

Current Promotions

Call or submit a quote for award-winning value and service!

Europe Vacations starting from $1110

Mention Promo Code: PT10517

Europe Vacations starting from $1110

Promotion Details

Trying to decide between hiking through rugged wilderness, touring 13th-century churches, and sipping wine in the sun? In Europe you can do it all and do it well. Book your Europe vacation now with prices from $1110.

Must Book By Wed, Feb 01, 2023

View Promotion Terms & Conditions ›

Offer valid on new bookings. Starting from $1110 price is based off of Walk the Cornish Coast. Offer is capacity controlled and may be removed at any time without notice. Additional restrictions apply.

Last Minute Travel Deals

Mention Promo Code: PT7580

Last Minute Travel Deals

Promotion Details

For a limited time, select departures discounted from original price. You'll have to be quick though, these discounts are one-off deals that can disappear at any time. You'll need to pay in full at the time of booking. But other than that, there's nothing stopping you from jumping headfirst into a last-minute adventure. Plus as always receive our AffordableTours.com 5% extra savings. Discount is reflected on website pricing. Not all dates will qualify, please contact your Travel Consultant for full details.

Must Book By Tue, Jan 31, 2023

View Promotion Terms & Conditions ›

Valid on select departure dates only. Discount is reflected on website pricing. Offer is capacity controlled and may be modified or withdrawn at any time. Other restrictions may apply.

×

$3,365

Get Quote
Monday,
Jun 03, 2024
Monday,
Jun 10, 2024
Deals

Promotions For This Departure

Start Date
End Date
Brochure
Land Price
Quote

From

Monday,
Jun 03, 2024

To

Monday,
Jun 10, 2024

$3,365

Get Quote

Current Promotions

Call or submit a quote for award-winning value and service!

Europe Vacations starting from $1110

Mention Promo Code: PT10517

Europe Vacations starting from $1110

Promotion Details

Trying to decide between hiking through rugged wilderness, touring 13th-century churches, and sipping wine in the sun? In Europe you can do it all and do it well. Book your Europe vacation now with prices from $1110.

Must Book By Wed, Feb 01, 2023

View Promotion Terms & Conditions ›

Offer valid on new bookings. Starting from $1110 price is based off of Walk the Cornish Coast. Offer is capacity controlled and may be removed at any time without notice. Additional restrictions apply.

Last Minute Travel Deals

Mention Promo Code: PT7580

Last Minute Travel Deals

Promotion Details

For a limited time, select departures discounted from original price. You'll have to be quick though, these discounts are one-off deals that can disappear at any time. You'll need to pay in full at the time of booking. But other than that, there's nothing stopping you from jumping headfirst into a last-minute adventure. Plus as always receive our AffordableTours.com 5% extra savings. Discount is reflected on website pricing. Not all dates will qualify, please contact your Travel Consultant for full details.

Must Book By Tue, Jan 31, 2023

View Promotion Terms & Conditions ›

Valid on select departure dates only. Discount is reflected on website pricing. Offer is capacity controlled and may be modified or withdrawn at any time. Other restrictions may apply.

×

$3,365

Get Quote
Wednesday,
Jun 05, 2024
Wednesday,
Jun 12, 2024
Deals

Promotions For This Departure

Start Date
End Date
Brochure
Land Price
Quote

From

Wednesday,
Jun 05, 2024

To

Wednesday,
Jun 12, 2024

$3,365

Get Quote

Current Promotions

Call or submit a quote for award-winning value and service!

Europe Vacations starting from $1110

Mention Promo Code: PT10517

Europe Vacations starting from $1110

Promotion Details

Trying to decide between hiking through rugged wilderness, touring 13th-century churches, and sipping wine in the sun? In Europe you can do it all and do it well. Book your Europe vacation now with prices from $1110.

Must Book By Wed, Feb 01, 2023

View Promotion Terms & Conditions ›

Offer valid on new bookings. Starting from $1110 price is based off of Walk the Cornish Coast. Offer is capacity controlled and may be removed at any time without notice. Additional restrictions apply.

Last Minute Travel Deals

Mention Promo Code: PT7580

Last Minute Travel Deals

Promotion Details

For a limited time, select departures discounted from original price. You'll have to be quick though, these discounts are one-off deals that can disappear at any time. You'll need to pay in full at the time of booking. But other than that, there's nothing stopping you from jumping headfirst into a last-minute adventure. Plus as always receive our AffordableTours.com 5% extra savings. Discount is reflected on website pricing. Not all dates will qualify, please contact your Travel Consultant for full details.

Must Book By Tue, Jan 31, 2023

View Promotion Terms & Conditions ›

Valid on select departure dates only. Discount is reflected on website pricing. Offer is capacity controlled and may be modified or withdrawn at any time. Other restrictions may apply.

×

$3,365

Get Quote
Friday,
Jun 07, 2024
Friday,
Jun 14, 2024
Deals

Promotions For This Departure

Start Date
End Date
Brochure
Land Price
Quote

From

Friday,
Jun 07, 2024

To

Friday,
Jun 14, 2024

$3,365

Get Quote

Current Promotions

Call or submit a quote for award-winning value and service!

Europe Vacations starting from $1110

Mention Promo Code: PT10517

Europe Vacations starting from $1110

Promotion Details

Trying to decide between hiking through rugged wilderness, touring 13th-century churches, and sipping wine in the sun? In Europe you can do it all and do it well. Book your Europe vacation now with prices from $1110.

Must Book By Wed, Feb 01, 2023

View Promotion Terms & Conditions ›

Offer valid on new bookings. Starting from $1110 price is based off of Walk the Cornish Coast. Offer is capacity controlled and may be removed at any time without notice. Additional restrictions apply.

Last Minute Travel Deals

Mention Promo Code: PT7580

Last Minute Travel Deals

Promotion Details

For a limited time, select departures discounted from original price. You'll have to be quick though, these discounts are one-off deals that can disappear at any time. You'll need to pay in full at the time of booking. But other than that, there's nothing stopping you from jumping headfirst into a last-minute adventure. Plus as always receive our AffordableTours.com 5% extra savings. Discount is reflected on website pricing. Not all dates will qualify, please contact your Travel Consultant for full details.

Must Book By Tue, Jan 31, 2023

View Promotion Terms & Conditions ›

Valid on select departure dates only. Discount is reflected on website pricing. Offer is capacity controlled and may be modified or withdrawn at any time. Other restrictions may apply.

×

$3,365

Get Quote
Saturday,
Jun 08, 2024
Saturday,
Jun 15, 2024
Deals

Promotions For This Departure

Start Date
End Date
Brochure
Land Price
Quote

From

Saturday,
Jun 08, 2024

To

Saturday,
Jun 15, 2024

$3,365

Get Quote

Current Promotions

Call or submit a quote for award-winning value and service!

Europe Vacations starting from $1110

Mention Promo Code: PT10517

Europe Vacations starting from $1110

Promotion Details

Trying to decide between hiking through rugged wilderness, touring 13th-century churches, and sipping wine in the sun? In Europe you can do it all and do it well. Book your Europe vacation now with prices from $1110.

Must Book By Wed, Feb 01, 2023

View Promotion Terms & Conditions ›

Offer valid on new bookings. Starting from $1110 price is based off of Walk the Cornish Coast. Offer is capacity controlled and may be removed at any time without notice. Additional restrictions apply.

Last Minute Travel Deals

Mention Promo Code: PT7580

Last Minute Travel Deals

Promotion Details

For a limited time, select departures discounted from original price. You'll have to be quick though, these discounts are one-off deals that can disappear at any time. You'll need to pay in full at the time of booking. But other than that, there's nothing stopping you from jumping headfirst into a last-minute adventure. Plus as always receive our AffordableTours.com 5% extra savings. Discount is reflected on website pricing. Not all dates will qualify, please contact your Travel Consultant for full details.

Must Book By Tue, Jan 31, 2023

View Promotion Terms & Conditions ›

Valid on select departure dates only. Discount is reflected on website pricing. Offer is capacity controlled and may be modified or withdrawn at any time. Other restrictions may apply.

×

$3,365

Get Quote
Monday,
Jun 10, 2024
Monday,
Jun 17, 2024
Deals

Promotions For This Departure

Start Date
End Date
Brochure
Land Price
Quote

From

Monday,
Jun 10, 2024

To

Monday,
Jun 17, 2024

$3,365

Get Quote

Current Promotions

Call or submit a quote for award-winning value and service!

Europe Vacations starting from $1110

Mention Promo Code: PT10517

Europe Vacations starting from $1110

Promotion Details

Trying to decide between hiking through rugged wilderness, touring 13th-century churches, and sipping wine in the sun? In Europe you can do it all and do it well. Book your Europe vacation now with prices from $1110.

Must Book By Wed, Feb 01, 2023

View Promotion Terms & Conditions ›

Offer valid on new bookings. Starting from $1110 price is based off of Walk the Cornish Coast. Offer is capacity controlled and may be removed at any time without notice. Additional restrictions apply.

Last Minute Travel Deals

Mention Promo Code: PT7580

Last Minute Travel Deals

Promotion Details

For a limited time, select departures discounted from original price. You'll have to be quick though, these discounts are one-off deals that can disappear at any time. You'll need to pay in full at the time of booking. But other than that, there's nothing stopping you from jumping headfirst into a last-minute adventure. Plus as always receive our AffordableTours.com 5% extra savings. Discount is reflected on website pricing. Not all dates will qualify, please contact your Travel Consultant for full details.

Must Book By Tue, Jan 31, 2023

View Promotion Terms & Conditions ›

Valid on select departure dates only. Discount is reflected on website pricing. Offer is capacity controlled and may be modified or withdrawn at any time. Other restrictions may apply.

×

$3,365

Get Quote
Wednesday,
Jun 12, 2024
Wednesday,
Jun 19, 2024
Deals

Promotions For This Departure

Start Date
End Date
Brochure
Land Price
Quote

From

Wednesday,
Jun 12, 2024

To

Wednesday,
Jun 19, 2024

$3,365

Get Quote

Current Promotions

Call or submit a quote for award-winning value and service!

Europe Vacations starting from $1110

Mention Promo Code: PT10517

Europe Vacations starting from $1110

Promotion Details

Trying to decide between hiking through rugged wilderness, touring 13th-century churches, and sipping wine in the sun? In Europe you can do it all and do it well. Book your Europe vacation now with prices from $1110.

Must Book By Wed, Feb 01, 2023

View Promotion Terms & Conditions ›

Offer valid on new bookings. Starting from $1110 price is based off of Walk the Cornish Coast. Offer is capacity controlled and may be removed at any time without notice. Additional restrictions apply.

Last Minute Travel Deals

Mention Promo Code: PT7580

Last Minute Travel Deals

Promotion Details

For a limited time, select departures discounted from original price. You'll have to be quick though, these discounts are one-off deals that can disappear at any time. You'll need to pay in full at the time of booking. But other than that, there's nothing stopping you from jumping headfirst into a last-minute adventure. Plus as always receive our AffordableTours.com 5% extra savings. Discount is reflected on website pricing. Not all dates will qualify, please contact your Travel Consultant for full details.

Must Book By Tue, Jan 31, 2023

View Promotion Terms & Conditions ›

Valid on select departure dates only. Discount is reflected on website pricing. Offer is capacity controlled and may be modified or withdrawn at any time. Other restrictions may apply.

×

$3,365

Get Quote
Friday,
Jun 14, 2024
Friday,
Jun 21, 2024
Deals

Promotions For This Departure

Start Date
End Date
Brochure
Land Price
Quote

From

Friday,
Jun 14, 2024

To

Friday,
Jun 21, 2024

$3,365

Get Quote

Current Promotions

Call or submit a quote for award-winning value and service!

Europe Vacations starting from $1110

Mention Promo Code: PT10517

Europe Vacations starting from $1110

Promotion Details

Trying to decide between hiking through rugged wilderness, touring 13th-century churches, and sipping wine in the sun? In Europe you can do it all and do it well. Book your Europe vacation now with prices from $1110.

Must Book By Wed, Feb 01, 2023

View Promotion Terms & Conditions ›

Offer valid on new bookings. Starting from $1110 price is based off of Walk the Cornish Coast. Offer is capacity controlled and may be removed at any time without notice. Additional restrictions apply.

Last Minute Travel Deals

Mention Promo Code: PT7580

Last Minute Travel Deals

Promotion Details

For a limited time, select departures discounted from original price. You'll have to be quick though, these discounts are one-off deals that can disappear at any time. You'll need to pay in full at the time of booking. But other than that, there's nothing stopping you from jumping headfirst into a last-minute adventure. Plus as always receive our AffordableTours.com 5% extra savings. Discount is reflected on website pricing. Not all dates will qualify, please contact your Travel Consultant for full details.

Must Book By Tue, Jan 31, 2023

View Promotion Terms & Conditions ›

Valid on select departure dates only. Discount is reflected on website pricing. Offer is capacity controlled and may be modified or withdrawn at any time. Other restrictions may apply.

×

$3,365

Get Quote
Saturday,
Jun 15, 2024
Saturday,
Jun 22, 2024
Deals

Promotions For This Departure

Start Date
End Date
Brochure
Land Price
Quote

From

Saturday,
Jun 15, 2024

To

Saturday,
Jun 22, 2024

$3,365

Get Quote

Current Promotions

Call or submit a quote for award-winning value and service!

Europe Vacations starting from $1110

Mention Promo Code: PT10517

Europe Vacations starting from $1110

Promotion Details

Trying to decide between hiking through rugged wilderness, touring 13th-century churches, and sipping wine in the sun? In Europe you can do it all and do it well. Book your Europe vacation now with prices from $1110.

Must Book By Wed, Feb 01, 2023

View Promotion Terms & Conditions ›

Offer valid on new bookings. Starting from $1110 price is based off of Walk the Cornish Coast. Offer is capacity controlled and may be removed at any time without notice. Additional restrictions apply.

Last Minute Travel Deals

Mention Promo Code: PT7580

Last Minute Travel Deals

Promotion Details

For a limited time, select departures discounted from original price. You'll have to be quick though, these discounts are one-off deals that can disappear at any time. You'll need to pay in full at the time of booking. But other than that, there's nothing stopping you from jumping headfirst into a last-minute adventure. Plus as always receive our AffordableTours.com 5% extra savings. Discount is reflected on website pricing. Not all dates will qualify, please contact your Travel Consultant for full details.

Must Book By Tue, Jan 31, 2023

View Promotion Terms & Conditions ›

Valid on select departure dates only. Discount is reflected on website pricing. Offer is capacity controlled and may be modified or withdrawn at any time. Other restrictions may apply.

×

$3,365

Get Quote
Monday,
Jun 17, 2024
Monday,
Jun 24, 2024
Deals

Promotions For This Departure

Start Date
End Date
Brochure
Land Price
Quote

From

Monday,
Jun 17, 2024

To

Monday,
Jun 24, 2024

$3,365

Get Quote

Current Promotions

Call or submit a quote for award-winning value and service!

Europe Vacations starting from $1110

Mention Promo Code: PT10517

Europe Vacations starting from $1110

Promotion Details

Trying to decide between hiking through rugged wilderness, touring 13th-century churches, and sipping wine in the sun? In Europe you can do it all and do it well. Book your Europe vacation now with prices from $1110.

Must Book By Wed, Feb 01, 2023

View Promotion Terms & Conditions ›

Offer valid on new bookings. Starting from $1110 price is based off of Walk the Cornish Coast. Offer is capacity controlled and may be removed at any time without notice. Additional restrictions apply.

Last Minute Travel Deals

Mention Promo Code: PT7580

Last Minute Travel Deals

Promotion Details

For a limited time, select departures discounted from original price. You'll have to be quick though, these discounts are one-off deals that can disappear at any time. You'll need to pay in full at the time of booking. But other than that, there's nothing stopping you from jumping headfirst into a last-minute adventure. Plus as always receive our AffordableTours.com 5% extra savings. Discount is reflected on website pricing. Not all dates will qualify, please contact your Travel Consultant for full details.

Must Book By Tue, Jan 31, 2023

View Promotion Terms & Conditions ›

Valid on select departure dates only. Discount is reflected on website pricing. Offer is capacity controlled and may be modified or withdrawn at any time. Other restrictions may apply.

×

$3,365

Get Quote
Wednesday,
Jun 19, 2024
Wednesday,
Jun 26, 2024
Deals

Promotions For This Departure

Start Date
End Date
Brochure
Land Price
Quote

From

Wednesday,
Jun 19, 2024

To

Wednesday,
Jun 26, 2024

$3,365

Get Quote

Current Promotions

Call or submit a quote for award-winning value and service!

Europe Vacations starting from $1110

Mention Promo Code: PT10517

Europe Vacations starting from $1110

Promotion Details

Trying to decide between hiking through rugged wilderness, touring 13th-century churches, and sipping wine in the sun? In Europe you can do it all and do it well. Book your Europe vacation now with prices from $1110.

Must Book By Wed, Feb 01, 2023

View Promotion Terms & Conditions ›

Offer valid on new bookings. Starting from $1110 price is based off of Walk the Cornish Coast. Offer is capacity controlled and may be removed at any time without notice. Additional restrictions apply.

Last Minute Travel Deals

Mention Promo Code: PT7580

Last Minute Travel Deals

Promotion Details

For a limited time, select departures discounted from original price. You'll have to be quick though, these discounts are one-off deals that can disappear at any time. You'll need to pay in full at the time of booking. But other than that, there's nothing stopping you from jumping headfirst into a last-minute adventure. Plus as always receive our AffordableTours.com 5% extra savings. Discount is reflected on website pricing. Not all dates will qualify, please contact your Travel Consultant for full details.

Must Book By Tue, Jan 31, 2023

View Promotion Terms & Conditions ›

Valid on select departure dates only. Discount is reflected on website pricing. Offer is capacity controlled and may be modified or withdrawn at any time. Other restrictions may apply.

×

$3,365

Get Quote
Friday,
Jun 21, 2024
Friday,
Jun 28, 2024
Deals

Promotions For This Departure

Start Date
End Date
Brochure
Land Price
Quote

From

Friday,
Jun 21, 2024

To

Friday,
Jun 28, 2024

$3,365

Get Quote

Current Promotions

Call or submit a quote for award-winning value and service!

Europe Vacations starting from $1110

Mention Promo Code: PT10517

Europe Vacations starting from $1110

Promotion Details

Trying to decide between hiking through rugged wilderness, touring 13th-century churches, and sipping wine in the sun? In Europe you can do it all and do it well. Book your Europe vacation now with prices from $1110.

Must Book By Wed, Feb 01, 2023

View Promotion Terms & Conditions ›

Offer valid on new bookings. Starting from $1110 price is based off of Walk the Cornish Coast. Offer is capacity controlled and may be removed at any time without notice. Additional restrictions apply.

Last Minute Travel Deals

Mention Promo Code: PT7580

Last Minute Travel Deals

Promotion Details

For a limited time, select departures discounted from original price. You'll have to be quick though, these discounts are one-off deals that can disappear at any time. You'll need to pay in full at the time of booking. But other than that, there's nothing stopping you from jumping headfirst into a last-minute adventure. Plus as always receive our AffordableTours.com 5% extra savings. Discount is reflected on website pricing. Not all dates will qualify, please contact your Travel Consultant for full details.

Must Book By Tue, Jan 31, 2023

View Promotion Terms & Conditions ›

Valid on select departure dates only. Discount is reflected on website pricing. Offer is capacity controlled and may be modified or withdrawn at any time. Other restrictions may apply.

×

$3,365

Get Quote
Monday,
Jun 24, 2024
Monday,
Jul 01, 2024
Deals

Promotions For This Departure

Start Date
End Date
Brochure
Land Price
Quote

From

Monday,
Jun 24, 2024

To

Monday,
Jul 01, 2024

$3,365

Get Quote

Current Promotions

Call or submit a quote for award-winning value and service!

Europe Vacations starting from $1110

Mention Promo Code: PT10517

Europe Vacations starting from $1110

Promotion Details

Trying to decide between hiking through rugged wilderness, touring 13th-century churches, and sipping wine in the sun? In Europe you can do it all and do it well. Book your Europe vacation now with prices from $1110.

Must Book By Wed, Feb 01, 2023

View Promotion Terms & Conditions ›

Offer valid on new bookings. Starting from $1110 price is based off of Walk the Cornish Coast. Offer is capacity controlled and may be removed at any time without notice. Additional restrictions apply.

Last Minute Travel Deals

Mention Promo Code: PT7580

Last Minute Travel Deals

Promotion Details

For a limited time, select departures discounted from original price. You'll have to be quick though, these discounts are one-off deals that can disappear at any time. You'll need to pay in full at the time of booking. But other than that, there's nothing stopping you from jumping headfirst into a last-minute adventure. Plus as always receive our AffordableTours.com 5% extra savings. Discount is reflected on website pricing. Not all dates will qualify, please contact your Travel Consultant for full details.

Must Book By Tue, Jan 31, 2023

View Promotion Terms & Conditions ›

Valid on select departure dates only. Discount is reflected on website pricing. Offer is capacity controlled and may be modified or withdrawn at any time. Other restrictions may apply.

×

$3,365

Get Quote
Wednesday,
Jun 26, 2024
Wednesday,
Jul 03, 2024
Deals

Promotions For This Departure

Start Date
End Date
Brochure
Land Price
Quote

From

Wednesday,
Jun 26, 2024

To

Wednesday,
Jul 03, 2024

$3,365

Get Quote

Current Promotions

Call or submit a quote for award-winning value and service!

Europe Vacations starting from $1110

Mention Promo Code: PT10517

Europe Vacations starting from $1110

Promotion Details

Trying to decide between hiking through rugged wilderness, touring 13th-century churches, and sipping wine in the sun? In Europe you can do it all and do it well. Book your Europe vacation now with prices from $1110.

Must Book By Wed, Feb 01, 2023

View Promotion Terms & Conditions ›

Offer valid on new bookings. Starting from $1110 price is based off of Walk the Cornish Coast. Offer is capacity controlled and may be removed at any time without notice. Additional restrictions apply.

Last Minute Travel Deals

Mention Promo Code: PT7580

Last Minute Travel Deals

Promotion Details

For a limited time, select departures discounted from original price. You'll have to be quick though, these discounts are one-off deals that can disappear at any time. You'll need to pay in full at the time of booking. But other than that, there's nothing stopping you from jumping headfirst into a last-minute adventure. Plus as always receive our AffordableTours.com 5% extra savings. Discount is reflected on website pricing. Not all dates will qualify, please contact your Travel Consultant for full details.

Must Book By Tue, Jan 31, 2023

View Promotion Terms & Conditions ›

Valid on select departure dates only. Discount is reflected on website pricing. Offer is capacity controlled and may be modified or withdrawn at any time. Other restrictions may apply.

×

$3,365

Get Quote
Friday,
Jun 28, 2024
Friday,
Jul 05, 2024
Deals

Promotions For This Departure

Start Date
End Date
Brochure
Land Price
Quote

From

Friday,
Jun 28, 2024

To

Friday,
Jul 05, 2024

$3,365

Get Quote

Current Promotions

Call or submit a quote for award-winning value and service!

Europe Vacations starting from $1110

Mention Promo Code: PT10517

Europe Vacations starting from $1110

Promotion Details

Trying to decide between hiking through rugged wilderness, touring 13th-century churches, and sipping wine in the sun? In Europe you can do it all and do it well. Book your Europe vacation now with prices from $1110.

Must Book By Wed, Feb 01, 2023

View Promotion Terms & Conditions ›

Offer valid on new bookings. Starting from $1110 price is based off of Walk the Cornish Coast. Offer is capacity controlled and may be removed at any time without notice. Additional restrictions apply.

Last Minute Travel Deals

Mention Promo Code: PT7580

Last Minute Travel Deals

Promotion Details

For a limited time, select departures discounted from original price. You'll have to be quick though, these discounts are one-off deals that can disappear at any time. You'll need to pay in full at the time of booking. But other than that, there's nothing stopping you from jumping headfirst into a last-minute adventure. Plus as always receive our AffordableTours.com 5% extra savings. Discount is reflected on website pricing. Not all dates will qualify, please contact your Travel Consultant for full details.

Must Book By Tue, Jan 31, 2023

View Promotion Terms & Conditions ›

Valid on select departure dates only. Discount is reflected on website pricing. Offer is capacity controlled and may be modified or withdrawn at any time. Other restrictions may apply.

×

$3,365

Get Quote
Wednesday,
Jul 03, 2024
Wednesday,
Jul 10, 2024
Deals

Promotions For This Departure

Start Date
End Date
Brochure
Land Price
Quote

From

Wednesday,
Jul 03, 2024

To

Wednesday,
Jul 10, 2024

$3,365

Get Quote

Current Promotions

Call or submit a quote for award-winning value and service!

Europe Vacations starting from $1110

Mention Promo Code: PT10517

Europe Vacations starting from $1110

Promotion Details

Trying to decide between hiking through rugged wilderness, touring 13th-century churches, and sipping wine in the sun? In Europe you can do it all and do it well. Book your Europe vacation now with prices from $1110.

Must Book By Wed, Feb 01, 2023

View Promotion Terms & Conditions ›

Offer valid on new bookings. Starting from $1110 price is based off of Walk the Cornish Coast. Offer is capacity controlled and may be removed at any time without notice. Additional restrictions apply.

Last Minute Travel Deals

Mention Promo Code: PT7580

Last Minute Travel Deals

Promotion Details

For a limited time, select departures discounted from original price. You'll have to be quick though, these discounts are one-off deals that can disappear at any time. You'll need to pay in full at the time of booking. But other than that, there's nothing stopping you from jumping headfirst into a last-minute adventure. Plus as always receive our AffordableTours.com 5% extra savings. Discount is reflected on website pricing. Not all dates will qualify, please contact your Travel Consultant for full details.

Must Book By Tue, Jan 31, 2023

View Promotion Terms & Conditions ›

Valid on select departure dates only. Discount is reflected on website pricing. Offer is capacity controlled and may be modified or withdrawn at any time. Other restrictions may apply.

×

$3,365

Get Quote
Friday,
Jul 05, 2024
Friday,
Jul 12, 2024
Deals

Promotions For This Departure

Start Date
End Date
Brochure
Land Price
Quote

From

Friday,
Jul 05, 2024

To

Friday,
Jul 12, 2024

$3,365

Get Quote

Current Promotions

Call or submit a quote for award-winning value and service!

Europe Vacations starting from $1110

Mention Promo Code: PT10517

Europe Vacations starting from $1110

Promotion Details

Trying to decide between hiking through rugged wilderness, touring 13th-century churches, and sipping wine in the sun? In Europe you can do it all and do it well. Book your Europe vacation now with prices from $1110.

Must Book By Wed, Feb 01, 2023

View Promotion Terms & Conditions ›

Offer valid on new bookings. Starting from $1110 price is based off of Walk the Cornish Coast. Offer is capacity controlled and may be removed at any time without notice. Additional restrictions apply.

Last Minute Travel Deals

Mention Promo Code: PT7580

Last Minute Travel Deals

Promotion Details

For a limited time, select departures discounted from original price. You'll have to be quick though, these discounts are one-off deals that can disappear at any time. You'll need to pay in full at the time of booking. But other than that, there's nothing stopping you from jumping headfirst into a last-minute adventure. Plus as always receive our AffordableTours.com 5% extra savings. Discount is reflected on website pricing. Not all dates will qualify, please contact your Travel Consultant for full details.

Must Book By Tue, Jan 31, 2023

View Promotion Terms & Conditions ›

Valid on select departure dates only. Discount is reflected on website pricing. Offer is capacity controlled and may be modified or withdrawn at any time. Other restrictions may apply.

×

$3,365

Get Quote
Monday,
Jul 08, 2024
Monday,
Jul 15, 2024
Deals

Promotions For This Departure

Start Date
End Date
Brochure
Land Price
Quote

From

Monday,
Jul 08, 2024

To

Monday,
Jul 15, 2024

$3,365

Get Quote

Current Promotions

Call or submit a quote for award-winning value and service!

Europe Vacations starting from $1110

Mention Promo Code: PT10517

Europe Vacations starting from $1110

Promotion Details

Trying to decide between hiking through rugged wilderness, touring 13th-century churches, and sipping wine in the sun? In Europe you can do it all and do it well. Book your Europe vacation now with prices from $1110.

Must Book By Wed, Feb 01, 2023

View Promotion Terms & Conditions ›

Offer valid on new bookings. Starting from $1110 price is based off of Walk the Cornish Coast. Offer is capacity controlled and may be removed at any time without notice. Additional restrictions apply.

Last Minute Travel Deals

Mention Promo Code: PT7580

Last Minute Travel Deals

Promotion Details

For a limited time, select departures discounted from original price. You'll have to be quick though, these discounts are one-off deals that can disappear at any time. You'll need to pay in full at the time of booking. But other than that, there's nothing stopping you from jumping headfirst into a last-minute adventure. Plus as always receive our AffordableTours.com 5% extra savings. Discount is reflected on website pricing. Not all dates will qualify, please contact your Travel Consultant for full details.

Must Book By Tue, Jan 31, 2023

View Promotion Terms & Conditions ›

Valid on select departure dates only. Discount is reflected on website pricing. Offer is capacity controlled and may be modified or withdrawn at any time. Other restrictions may apply.

×

$3,365

Get Quote
Wednesday,
Jul 10, 2024
Wednesday,
Jul 17, 2024
Deals

Promotions For This Departure

Start Date
End Date
Brochure
Land Price
Quote

From

Wednesday,
Jul 10, 2024

To

Wednesday,
Jul 17, 2024

$3,365

Get Quote

Current Promotions

Call or submit a quote for award-winning value and service!

Europe Vacations starting from $1110

Mention Promo Code: PT10517

Europe Vacations starting from $1110

Promotion Details

Trying to decide between hiking through rugged wilderness, touring 13th-century churches, and sipping wine in the sun? In Europe you can do it all and do it well. Book your Europe vacation now with prices from $1110.

Must Book By Wed, Feb 01, 2023

View Promotion Terms & Conditions ›

Offer valid on new bookings. Starting from $1110 price is based off of Walk the Cornish Coast. Offer is capacity controlled and may be removed at any time without notice. Additional restrictions apply.

Last Minute Travel Deals

Mention Promo Code: PT7580

Last Minute Travel Deals

Promotion Details

For a limited time, select departures discounted from original price. You'll have to be quick though, these discounts are one-off deals that can disappear at any time. You'll need to pay in full at the time of booking. But other than that, there's nothing stopping you from jumping headfirst into a last-minute adventure. Plus as always receive our AffordableTours.com 5% extra savings. Discount is reflected on website pricing. Not all dates will qualify, please contact your Travel Consultant for full details.

Must Book By Tue, Jan 31, 2023

View Promotion Terms & Conditions ›

Valid on select departure dates only. Discount is reflected on website pricing. Offer is capacity controlled and may be modified or withdrawn at any time. Other restrictions may apply.

×

$3,365

Get Quote
Friday,
Jul 12, 2024
Friday,
Jul 19, 2024
Deals

Promotions For This Departure

Start Date
End Date
Brochure
Land Price
Quote

From

Friday,
Jul 12, 2024

To

Friday,
Jul 19, 2024

$3,365

Get Quote

Current Promotions

Call or submit a quote for award-winning value and service!

Europe Vacations starting from $1110

Mention Promo Code: PT10517

Europe Vacations starting from $1110

Promotion Details

Trying to decide between hiking through rugged wilderness, touring 13th-century churches, and sipping wine in the sun? In Europe you can do it all and do it well. Book your Europe vacation now with prices from $1110.

Must Book By Wed, Feb 01, 2023

View Promotion Terms & Conditions ›

Offer valid on new bookings. Starting from $1110 price is based off of Walk the Cornish Coast. Offer is capacity controlled and may be removed at any time without notice. Additional restrictions apply.

Last Minute Travel Deals

Mention Promo Code: PT7580

Last Minute Travel Deals

Promotion Details

For a limited time, select departures discounted from original price. You'll have to be quick though, these discounts are one-off deals that can disappear at any time. You'll need to pay in full at the time of booking. But other than that, there's nothing stopping you from jumping headfirst into a last-minute adventure. Plus as always receive our AffordableTours.com 5% extra savings. Discount is reflected on website pricing. Not all dates will qualify, please contact your Travel Consultant for full details.

Must Book By Tue, Jan 31, 2023

View Promotion Terms & Conditions ›

Valid on select departure dates only. Discount is reflected on website pricing. Offer is capacity controlled and may be modified or withdrawn at any time. Other restrictions may apply.

×

$3,365

Get Quote
Monday,
Jul 15, 2024
Monday,
Jul 22, 2024
Deals

Promotions For This Departure

Start Date
End Date
Brochure
Land Price
Quote

From

Monday,
Jul 15, 2024

To

Monday,
Jul 22, 2024

$3,365

Get Quote

Current Promotions

Call or submit a quote for award-winning value and service!

Europe Vacations starting from $1110

Mention Promo Code: PT10517

Europe Vacations starting from $1110

Promotion Details

Trying to decide between hiking through rugged wilderness, touring 13th-century churches, and sipping wine in the sun? In Europe you can do it all and do it well. Book your Europe vacation now with prices from $1110.

Must Book By Wed, Feb 01, 2023

View Promotion Terms & Conditions ›

Offer valid on new bookings. Starting from $1110 price is based off of Walk the Cornish Coast. Offer is capacity controlled and may be removed at any time without notice. Additional restrictions apply.

Last Minute Travel Deals

Mention Promo Code: PT7580

Last Minute Travel Deals

Promotion Details

For a limited time, select departures discounted from original price. You'll have to be quick though, these discounts are one-off deals that can disappear at any time. You'll need to pay in full at the time of booking. But other than that, there's nothing stopping you from jumping headfirst into a last-minute adventure. Plus as always receive our AffordableTours.com 5% extra savings. Discount is reflected on website pricing. Not all dates will qualify, please contact your Travel Consultant for full details.

Must Book By Tue, Jan 31, 2023

View Promotion Terms & Conditions ›

Valid on select departure dates only. Discount is reflected on website pricing. Offer is capacity controlled and may be modified or withdrawn at any time. Other restrictions may apply.

×

$3,365

Get Quote
Wednesday,
Jul 17, 2024
Wednesday,
Jul 24, 2024
Deals

Promotions For This Departure

Start Date
End Date
Brochure
Land Price
Quote

From

Wednesday,
Jul 17, 2024

To

Wednesday,
Jul 24, 2024

$3,365

Get Quote

Current Promotions

Call or submit a quote for award-winning value and service!

Europe Vacations starting from $1110

Mention Promo Code: PT10517

Europe Vacations starting from $1110

Promotion Details

Trying to decide between hiking through rugged wilderness, touring 13th-century churches, and sipping wine in the sun? In Europe you can do it all and do it well. Book your Europe vacation now with prices from $1110.

Must Book By Wed, Feb 01, 2023

View Promotion Terms & Conditions ›

Offer valid on new bookings. Starting from $1110 price is based off of Walk the Cornish Coast. Offer is capacity controlled and may be removed at any time without notice. Additional restrictions apply.

Last Minute Travel Deals

Mention Promo Code: PT7580

Last Minute Travel Deals

Promotion Details

For a limited time, select departures discounted from original price. You'll have to be quick though, these discounts are one-off deals that can disappear at any time. You'll need to pay in full at the time of booking. But other than that, there's nothing stopping you from jumping headfirst into a last-minute adventure. Plus as always receive our AffordableTours.com 5% extra savings. Discount is reflected on website pricing. Not all dates will qualify, please contact your Travel Consultant for full details.

Must Book By Tue, Jan 31, 2023

View Promotion Terms & Conditions ›

Valid on select departure dates only. Discount is reflected on website pricing. Offer is capacity controlled and may be modified or withdrawn at any time. Other restrictions may apply.

×

$3,365

Get Quote
Friday,
Jul 19, 2024
Friday,
Jul 26, 2024
Deals

Promotions For This Departure

Start Date
End Date
Brochure
Land Price
Quote

From

Friday,
Jul 19, 2024

To

Friday,
Jul 26, 2024

$3,365

Get Quote

Current Promotions

Call or submit a quote for award-winning value and service!

Europe Vacations starting from $1110

Mention Promo Code: PT10517

Europe Vacations starting from $1110

Promotion Details

Trying to decide between hiking through rugged wilderness, touring 13th-century churches, and sipping wine in the sun? In Europe you can do it all and do it well. Book your Europe vacation now with prices from $1110.

Must Book By Wed, Feb 01, 2023

View Promotion Terms & Conditions ›

Offer valid on new bookings. Starting from $1110 price is based off of Walk the Cornish Coast. Offer is capacity controlled and may be removed at any time without notice. Additional restrictions apply.

Last Minute Travel Deals

Mention Promo Code: PT7580

Last Minute Travel Deals

Promotion Details

For a limited time, select departures discounted from original price. You'll have to be quick though, these discounts are one-off deals that can disappear at any time. You'll need to pay in full at the time of booking. But other than that, there's nothing stopping you from jumping headfirst into a last-minute adventure. Plus as always receive our AffordableTours.com 5% extra savings. Discount is reflected on website pricing. Not all dates will qualify, please contact your Travel Consultant for full details.

Must Book By Tue, Jan 31, 2023

View Promotion Terms & Conditions ›

Valid on select departure dates only. Discount is reflected on website pricing. Offer is capacity controlled and may be modified or withdrawn at any time. Other restrictions may apply.

×

$3,365

Get Quote
Monday,
Jul 22, 2024
Monday,
Jul 29, 2024
Deals

Promotions For This Departure

Start Date
End Date
Brochure
Land Price
Quote

From

Monday,
Jul 22, 2024

To

Monday,
Jul 29, 2024

$3,365

Get Quote

Current Promotions

Call or submit a quote for award-winning value and service!

Europe Vacations starting from $1110

Mention Promo Code: PT10517

Europe Vacations starting from $1110

Promotion Details

Trying to decide between hiking through rugged wilderness, touring 13th-century churches, and sipping wine in the sun? In Europe you can do it all and do it well. Book your Europe vacation now with prices from $1110.

Must Book By Wed, Feb 01, 2023

View Promotion Terms & Conditions ›

Offer valid on new bookings. Starting from $1110 price is based off of Walk the Cornish Coast. Offer is capacity controlled and may be removed at any time without notice. Additional restrictions apply.

Last Minute Travel Deals

Mention Promo Code: PT7580

Last Minute Travel Deals

Promotion Details

For a limited time, select departures discounted from original price. You'll have to be quick though, these discounts are one-off deals that can disappear at any time. You'll need to pay in full at the time of booking. But other than that, there's nothing stopping you from jumping headfirst into a last-minute adventure. Plus as always receive our AffordableTours.com 5% extra savings. Discount is reflected on website pricing. Not all dates will qualify, please contact your Travel Consultant for full details.

Must Book By Tue, Jan 31, 2023

View Promotion Terms & Conditions ›

Valid on select departure dates only. Discount is reflected on website pricing. Offer is capacity controlled and may be modified or withdrawn at any time. Other restrictions may apply.

×

$3,365

Get Quote
Wednesday,
Jul 24, 2024
Wednesday,
Jul 31, 2024
Deals

Promotions For This Departure

Start Date
End Date
Brochure
Land Price
Quote

From

Wednesday,
Jul 24, 2024

To

Wednesday,
Jul 31, 2024

$3,365

Get Quote

Current Promotions

Call or submit a quote for award-winning value and service!

Europe Vacations starting from $1110

Mention Promo Code: PT10517

Europe Vacations starting from $1110

Promotion Details

Trying to decide between hiking through rugged wilderness, touring 13th-century churches, and sipping wine in the sun? In Europe you can do it all and do it well. Book your Europe vacation now with prices from $1110.

Must Book By Wed, Feb 01, 2023

View Promotion Terms & Conditions ›

Offer valid on new bookings. Starting from $1110 price is based off of Walk the Cornish Coast. Offer is capacity controlled and may be removed at any time without notice. Additional restrictions apply.

Last Minute Travel Deals

Mention Promo Code: PT7580

Last Minute Travel Deals

Promotion Details

For a limited time, select departures discounted from original price. You'll have to be quick though, these discounts are one-off deals that can disappear at any time. You'll need to pay in full at the time of booking. But other than that, there's nothing stopping you from jumping headfirst into a last-minute adventure. Plus as always receive our AffordableTours.com 5% extra savings. Discount is reflected on website pricing. Not all dates will qualify, please contact your Travel Consultant for full details.

Must Book By Tue, Jan 31, 2023

View Promotion Terms & Conditions ›

Valid on select departure dates only. Discount is reflected on website pricing. Offer is capacity controlled and may be modified or withdrawn at any time. Other restrictions may apply.

×

$3,365

Get Quote
Friday,
Jul 26, 2024
Friday,
Aug 02, 2024
Deals

Promotions For This Departure

Start Date
End Date
Brochure
Land Price
Quote

From

Friday,
Jul 26, 2024

To

Friday,
Aug 02, 2024

$3,365

Get Quote

Current Promotions

Call or submit a quote for award-winning value and service!

Europe Vacations starting from $1110

Mention Promo Code: PT10517

Europe Vacations starting from $1110

Promotion Details

Trying to decide between hiking through rugged wilderness, touring 13th-century churches, and sipping wine in the sun? In Europe you can do it all and do it well. Book your Europe vacation now with prices from $1110.

Must Book By Wed, Feb 01, 2023

View Promotion Terms & Conditions ›

Offer valid on new bookings. Starting from $1110 price is based off of Walk the Cornish Coast. Offer is capacity controlled and may be removed at any time without notice. Additional restrictions apply.

Last Minute Travel Deals

Mention Promo Code: PT7580

Last Minute Travel Deals

Promotion Details

For a limited time, select departures discounted from original price. You'll have to be quick though, these discounts are one-off deals that can disappear at any time. You'll need to pay in full at the time of booking. But other than that, there's nothing stopping you from jumping headfirst into a last-minute adventure. Plus as always receive our AffordableTours.com 5% extra savings. Discount is reflected on website pricing. Not all dates will qualify, please contact your Travel Consultant for full details.

Must Book By Tue, Jan 31, 2023

View Promotion Terms & Conditions ›

Valid on select departure dates only. Discount is reflected on website pricing. Offer is capacity controlled and may be modified or withdrawn at any time. Other restrictions may apply.

×

$3,365

Get Quote
Monday,
Jul 29, 2024
Monday,
Aug 05, 2024
Deals

Promotions For This Departure

Start Date
End Date
Brochure
Land Price
Quote

From

Monday,
Jul 29, 2024

To

Monday,
Aug 05, 2024

$3,365

Get Quote

Current Promotions

Call or submit a quote for award-winning value and service!

Europe Vacations starting from $1110

Mention Promo Code: PT10517

Europe Vacations starting from $1110

Promotion Details

Trying to decide between hiking through rugged wilderness, touring 13th-century churches, and sipping wine in the sun? In Europe you can do it all and do it well. Book your Europe vacation now with prices from $1110.

Must Book By Wed, Feb 01, 2023

View Promotion Terms & Conditions ›

Offer valid on new bookings. Starting from $1110 price is based off of Walk the Cornish Coast. Offer is capacity controlled and may be removed at any time without notice. Additional restrictions apply.

Last Minute Travel Deals

Mention Promo Code: PT7580

Last Minute Travel Deals

Promotion Details

For a limited time, select departures discounted from original price. You'll have to be quick though, these discounts are one-off deals that can disappear at any time. You'll need to pay in full at the time of booking. But other than that, there's nothing stopping you from jumping headfirst into a last-minute adventure. Plus as always receive our AffordableTours.com 5% extra savings. Discount is reflected on website pricing. Not all dates will qualify, please contact your Travel Consultant for full details.

Must Book By Tue, Jan 31, 2023

View Promotion Terms & Conditions ›

Valid on select departure dates only. Discount is reflected on website pricing. Offer is capacity controlled and may be modified or withdrawn at any time. Other restrictions may apply.

×

$3,365

Get Quote
Wednesday,
Jul 31, 2024
Wednesday,
Aug 07, 2024
Deals

Promotions For This Departure

Start Date
End Date
Brochure
Land Price
Quote

From

Wednesday,
Jul 31, 2024

To

Wednesday,
Aug 07, 2024

$3,365

Get Quote

Current Promotions

Call or submit a quote for award-winning value and service!

Europe Vacations starting from $1110

Mention Promo Code: PT10517

Europe Vacations starting from $1110

Promotion Details

Trying to decide between hiking through rugged wilderness, touring 13th-century churches, and sipping wine in the sun? In Europe you can do it all and do it well. Book your Europe vacation now with prices from $1110.

Must Book By Wed, Feb 01, 2023

View Promotion Terms & Conditions ›

Offer valid on new bookings. Starting from $1110 price is based off of Walk the Cornish Coast. Offer is capacity controlled and may be removed at any time without notice. Additional restrictions apply.

Last Minute Travel Deals

Mention Promo Code: PT7580

Last Minute Travel Deals

Promotion Details

For a limited time, select departures discounted from original price. You'll have to be quick though, these discounts are one-off deals that can disappear at any time. You'll need to pay in full at the time of booking. But other than that, there's nothing stopping you from jumping headfirst into a last-minute adventure. Plus as always receive our AffordableTours.com 5% extra savings. Discount is reflected on website pricing. Not all dates will qualify, please contact your Travel Consultant for full details.

Must Book By Tue, Jan 31, 2023

View Promotion Terms & Conditions ›

Valid on select departure dates only. Discount is reflected on website pricing. Offer is capacity controlled and may be modified or withdrawn at any time. Other restrictions may apply.

×

$3,365

Get Quote
Friday,
Aug 02, 2024
Friday,
Aug 09, 2024
Deals

Promotions For This Departure

Start Date
End Date
Brochure
Land Price
Quote

From

Friday,
Aug 02, 2024

To

Friday,
Aug 09, 2024

$3,365

Get Quote

Current Promotions

Call or submit a quote for award-winning value and service!

Europe Vacations starting from $1110

Mention Promo Code: PT10517

Europe Vacations starting from $1110

Promotion Details

Trying to decide between hiking through rugged wilderness, touring 13th-century churches, and sipping wine in the sun? In Europe you can do it all and do it well. Book your Europe vacation now with prices from $1110.

Must Book By Wed, Feb 01, 2023

View Promotion Terms & Conditions ›

Offer valid on new bookings. Starting from $1110 price is based off of Walk the Cornish Coast. Offer is capacity controlled and may be removed at any time without notice. Additional restrictions apply.

Last Minute Travel Deals

Mention Promo Code: PT7580

Last Minute Travel Deals

Promotion Details

For a limited time, select departures discounted from original price. You'll have to be quick though, these discounts are one-off deals that can disappear at any time. You'll need to pay in full at the time of booking. But other than that, there's nothing stopping you from jumping headfirst into a last-minute adventure. Plus as always receive our AffordableTours.com 5% extra savings. Discount is reflected on website pricing. Not all dates will qualify, please contact your Travel Consultant for full details.

Must Book By Tue, Jan 31, 2023

View Promotion Terms & Conditions ›

Valid on select departure dates only. Discount is reflected on website pricing. Offer is capacity controlled and may be modified or withdrawn at any time. Other restrictions may apply.

×

$3,365

Get Quote
Monday,
Aug 05, 2024
Monday,
Aug 12, 2024
Deals

Promotions For This Departure

Start Date
End Date
Brochure
Land Price
Quote

From

Monday,
Aug 05, 2024

To

Monday,
Aug 12, 2024

$3,365

Get Quote

Current Promotions

Call or submit a quote for award-winning value and service!

Europe Vacations starting from $1110

Mention Promo Code: PT10517

Europe Vacations starting from $1110

Promotion Details

Trying to decide between hiking through rugged wilderness, touring 13th-century churches, and sipping wine in the sun? In Europe you can do it all and do it well. Book your Europe vacation now with prices from $1110.

Must Book By Wed, Feb 01, 2023

View Promotion Terms & Conditions ›

Offer valid on new bookings. Starting from $1110 price is based off of Walk the Cornish Coast. Offer is capacity controlled and may be removed at any time without notice. Additional restrictions apply.

Last Minute Travel Deals

Mention Promo Code: PT7580

Last Minute Travel Deals

Promotion Details

For a limited time, select departures discounted from original price. You'll have to be quick though, these discounts are one-off deals that can disappear at any time. You'll need to pay in full at the time of booking. But other than that, there's nothing stopping you from jumping headfirst into a last-minute adventure. Plus as always receive our AffordableTours.com 5% extra savings. Discount is reflected on website pricing. Not all dates will qualify, please contact your Travel Consultant for full details.

Must Book By Tue, Jan 31, 2023

View Promotion Terms & Conditions ›

Valid on select departure dates only. Discount is reflected on website pricing. Offer is capacity controlled and may be modified or withdrawn at any time. Other restrictions may apply.

×

$3,365

Get Quote
Wednesday,
Aug 07, 2024
Wednesday,
Aug 14, 2024
Deals

Promotions For This Departure

Start Date
End Date
Brochure
Land Price
Quote

From

Wednesday,
Aug 07, 2024

To

Wednesday,
Aug 14, 2024

$3,365

Get Quote

Current Promotions

Call or submit a quote for award-winning value and service!

Europe Vacations starting from $1110

Mention Promo Code: PT10517

Europe Vacations starting from $1110

Promotion Details

Trying to decide between hiking through rugged wilderness, touring 13th-century churches, and sipping wine in the sun? In Europe you can do it all and do it well. Book your Europe vacation now with prices from $1110.

Must Book By Wed, Feb 01, 2023

View Promotion Terms & Conditions ›

Offer valid on new bookings. Starting from $1110 price is based off of Walk the Cornish Coast. Offer is capacity controlled and may be removed at any time without notice. Additional restrictions apply.

Last Minute Travel Deals

Mention Promo Code: PT7580

Last Minute Travel Deals

Promotion Details

For a limited time, select departures discounted from original price. You'll have to be quick though, these discounts are one-off deals that can disappear at any time. You'll need to pay in full at the time of booking. But other than that, there's nothing stopping you from jumping headfirst into a last-minute adventure. Plus as always receive our AffordableTours.com 5% extra savings. Discount is reflected on website pricing. Not all dates will qualify, please contact your Travel Consultant for full details.

Must Book By Tue, Jan 31, 2023

View Promotion Terms & Conditions ›

Valid on select departure dates only. Discount is reflected on website pricing. Offer is capacity controlled and may be modified or withdrawn at any time. Other restrictions may apply.

×

$3,365

Get Quote
Friday,
Aug 09, 2024
Friday,
Aug 16, 2024
Deals

Promotions For This Departure

Start Date
End Date
Brochure
Land Price
Quote

From

Friday,
Aug 09, 2024

To

Friday,
Aug 16, 2024

$3,365

Get Quote

Current Promotions

Call or submit a quote for award-winning value and service!

Europe Vacations starting from $1110

Mention Promo Code: PT10517

Europe Vacations starting from $1110

Promotion Details

Trying to decide between hiking through rugged wilderness, touring 13th-century churches, and sipping wine in the sun? In Europe you can do it all and do it well. Book your Europe vacation now with prices from $1110.

Must Book By Wed, Feb 01, 2023

View Promotion Terms & Conditions ›

Offer valid on new bookings. Starting from $1110 price is based off of Walk the Cornish Coast. Offer is capacity controlled and may be removed at any time without notice. Additional restrictions apply.

Last Minute Travel Deals

Mention Promo Code: PT7580

Last Minute Travel Deals

Promotion Details

For a limited time, select departures discounted from original price. You'll have to be quick though, these discounts are one-off deals that can disappear at any time. You'll need to pay in full at the time of booking. But other than that, there's nothing stopping you from jumping headfirst into a last-minute adventure. Plus as always receive our AffordableTours.com 5% extra savings. Discount is reflected on website pricing. Not all dates will qualify, please contact your Travel Consultant for full details.

Must Book By Tue, Jan 31, 2023

View Promotion Terms & Conditions ›

Valid on select departure dates only. Discount is reflected on website pricing. Offer is capacity controlled and may be modified or withdrawn at any time. Other restrictions may apply.

×

$3,365

Get Quote
Saturday,
Aug 10, 2024
Saturday,
Aug 17, 2024
Deals

Promotions For This Departure

Start Date
End Date
Brochure
Land Price
Quote

From

Saturday,
Aug 10, 2024

To

Saturday,
Aug 17, 2024

$3,365

Get Quote

Current Promotions

Call or submit a quote for award-winning value and service!

Europe Vacations starting from $1110

Mention Promo Code: PT10517

Europe Vacations starting from $1110

Promotion Details

Trying to decide between hiking through rugged wilderness, touring 13th-century churches, and sipping wine in the sun? In Europe you can do it all and do it well. Book your Europe vacation now with prices from $1110.

Must Book By Wed, Feb 01, 2023

View Promotion Terms & Conditions ›

Offer valid on new bookings. Starting from $1110 price is based off of Walk the Cornish Coast. Offer is capacity controlled and may be removed at any time without notice. Additional restrictions apply.

Last Minute Travel Deals

Mention Promo Code: PT7580

Last Minute Travel Deals

Promotion Details

For a limited time, select departures discounted from original price. You'll have to be quick though, these discounts are one-off deals that can disappear at any time. You'll need to pay in full at the time of booking. But other than that, there's nothing stopping you from jumping headfirst into a last-minute adventure. Plus as always receive our AffordableTours.com 5% extra savings. Discount is reflected on website pricing. Not all dates will qualify, please contact your Travel Consultant for full details.

Must Book By Tue, Jan 31, 2023

View Promotion Terms & Conditions ›

Valid on select departure dates only. Discount is reflected on website pricing. Offer is capacity controlled and may be modified or withdrawn at any time. Other restrictions may apply.

×

$3,365

Get Quote
Monday,
Aug 12, 2024
Monday,
Aug 19, 2024
Deals

Promotions For This Departure

Start Date
End Date
Brochure
Land Price
Quote

From

Monday,
Aug 12, 2024

To

Monday,
Aug 19, 2024

$3,365

Get Quote

Current Promotions

Call or submit a quote for award-winning value and service!

Europe Vacations starting from $1110

Mention Promo Code: PT10517

Europe Vacations starting from $1110

Promotion Details

Trying to decide between hiking through rugged wilderness, touring 13th-century churches, and sipping wine in the sun? In Europe you can do it all and do it well. Book your Europe vacation now with prices from $1110.

Must Book By Wed, Feb 01, 2023

View Promotion Terms & Conditions ›

Offer valid on new bookings. Starting from $1110 price is based off of Walk the Cornish Coast. Offer is capacity controlled and may be removed at any time without notice. Additional restrictions apply.

Last Minute Travel Deals

Mention Promo Code: PT7580

Last Minute Travel Deals

Promotion Details

For a limited time, select departures discounted from original price. You'll have to be quick though, these discounts are one-off deals that can disappear at any time. You'll need to pay in full at the time of booking. But other than that, there's nothing stopping you from jumping headfirst into a last-minute adventure. Plus as always receive our AffordableTours.com 5% extra savings. Discount is reflected on website pricing. Not all dates will qualify, please contact your Travel Consultant for full details.

Must Book By Tue, Jan 31, 2023

View Promotion Terms & Conditions ›

Valid on select departure dates only. Discount is reflected on website pricing. Offer is capacity controlled and may be modified or withdrawn at any time. Other restrictions may apply.

×

$3,365

Get Quote
Wednesday,
Aug 14, 2024
Wednesday,
Aug 21, 2024
Deals

Promotions For This Departure

Start Date
End Date
Brochure
Land Price
Quote

From

Wednesday,
Aug 14, 2024

To

Wednesday,
Aug 21, 2024

$3,365

Get Quote

Current Promotions

Call or submit a quote for award-winning value and service!

Europe Vacations starting from $1110

Mention Promo Code: PT10517

Europe Vacations starting from $1110

Promotion Details

Trying to decide between hiking through rugged wilderness, touring 13th-century churches, and sipping wine in the sun? In Europe you can do it all and do it well. Book your Europe vacation now with prices from $1110.

Must Book By Wed, Feb 01, 2023

View Promotion Terms & Conditions ›

Offer valid on new bookings. Starting from $1110 price is based off of Walk the Cornish Coast. Offer is capacity controlled and may be removed at any time without notice. Additional restrictions apply.

Last Minute Travel Deals

Mention Promo Code: PT7580

Last Minute Travel Deals

Promotion Details

For a limited time, select departures discounted from original price. You'll have to be quick though, these discounts are one-off deals that can disappear at any time. You'll need to pay in full at the time of booking. But other than that, there's nothing stopping you from jumping headfirst into a last-minute adventure. Plus as always receive our AffordableTours.com 5% extra savings. Discount is reflected on website pricing. Not all dates will qualify, please contact your Travel Consultant for full details.

Must Book By Tue, Jan 31, 2023

View Promotion Terms & Conditions ›

Valid on select departure dates only. Discount is reflected on website pricing. Offer is capacity controlled and may be modified or withdrawn at any time. Other restrictions may apply.

×

$3,365

Get Quote
Friday,
Aug 16, 2024
Friday,
Aug 23, 2024
Deals

Promotions For This Departure

Start Date
End Date
Brochure
Land Price
Quote

From

Friday,
Aug 16, 2024

To

Friday,
Aug 23, 2024

$3,365

Get Quote

Current Promotions

Call or submit a quote for award-winning value and service!

Europe Vacations starting from $1110

Mention Promo Code: PT10517

Europe Vacations starting from $1110

Promotion Details

Trying to decide between hiking through rugged wilderness, touring 13th-century churches, and sipping wine in the sun? In Europe you can do it all and do it well. Book your Europe vacation now with prices from $1110.

Must Book By Wed, Feb 01, 2023

View Promotion Terms & Conditions ›

Offer valid on new bookings. Starting from $1110 price is based off of Walk the Cornish Coast. Offer is capacity controlled and may be removed at any time without notice. Additional restrictions apply.

Last Minute Travel Deals

Mention Promo Code: PT7580

Last Minute Travel Deals

Promotion Details

For a limited time, select departures discounted from original price. You'll have to be quick though, these discounts are one-off deals that can disappear at any time. You'll need to pay in full at the time of booking. But other than that, there's nothing stopping you from jumping headfirst into a last-minute adventure. Plus as always receive our AffordableTours.com 5% extra savings. Discount is reflected on website pricing. Not all dates will qualify, please contact your Travel Consultant for full details.

Must Book By Tue, Jan 31, 2023

View Promotion Terms & Conditions ›

Valid on select departure dates only. Discount is reflected on website pricing. Offer is capacity controlled and may be modified or withdrawn at any time. Other restrictions may apply.

×

$3,365

Get Quote
Monday,
Aug 19, 2024
Monday,
Aug 26, 2024
Deals

Promotions For This Departure

Start Date
End Date
Brochure
Land Price
Quote

From

Monday,
Aug 19, 2024

To

Monday,
Aug 26, 2024

$3,365

Get Quote

Current Promotions

Call or submit a quote for award-winning value and service!

Europe Vacations starting from $1110

Mention Promo Code: PT10517

Europe Vacations starting from $1110

Promotion Details

Trying to decide between hiking through rugged wilderness, touring 13th-century churches, and sipping wine in the sun? In Europe you can do it all and do it well. Book your Europe vacation now with prices from $1110.

Must Book By Wed, Feb 01, 2023

View Promotion Terms & Conditions ›

Offer valid on new bookings. Starting from $1110 price is based off of Walk the Cornish Coast. Offer is capacity controlled and may be removed at any time without notice. Additional restrictions apply.

Last Minute Travel Deals

Mention Promo Code: PT7580

Last Minute Travel Deals

Promotion Details

For a limited time, select departures discounted from original price. You'll have to be quick though, these discounts are one-off deals that can disappear at any time. You'll need to pay in full at the time of booking. But other than that, there's nothing stopping you from jumping headfirst into a last-minute adventure. Plus as always receive our AffordableTours.com 5% extra savings. Discount is reflected on website pricing. Not all dates will qualify, please contact your Travel Consultant for full details.

Must Book By Tue, Jan 31, 2023

View Promotion Terms & Conditions ›

Valid on select departure dates only. Discount is reflected on website pricing. Offer is capacity controlled and may be modified or withdrawn at any time. Other restrictions may apply.

×

$3,365

Get Quote
Wednesday,
Aug 21, 2024
Wednesday,
Aug 28, 2024
Deals

Promotions For This Departure

Start Date
End Date
Brochure
Land Price
Quote

From

Wednesday,
Aug 21, 2024

To

Wednesday,
Aug 28, 2024

$3,365

Get Quote

Current Promotions

Call or submit a quote for award-winning value and service!

Europe Vacations starting from $1110

Mention Promo Code: PT10517

Europe Vacations starting from $1110

Promotion Details

Trying to decide between hiking through rugged wilderness, touring 13th-century churches, and sipping wine in the sun? In Europe you can do it all and do it well. Book your Europe vacation now with prices from $1110.

Must Book By Wed, Feb 01, 2023

View Promotion Terms & Conditions ›

Offer valid on new bookings. Starting from $1110 price is based off of Walk the Cornish Coast. Offer is capacity controlled and may be removed at any time without notice. Additional restrictions apply.

Last Minute Travel Deals

Mention Promo Code: PT7580

Last Minute Travel Deals

Promotion Details

For a limited time, select departures discounted from original price. You'll have to be quick though, these discounts are one-off deals that can disappear at any time. You'll need to pay in full at the time of booking. But other than that, there's nothing stopping you from jumping headfirst into a last-minute adventure. Plus as always receive our AffordableTours.com 5% extra savings. Discount is reflected on website pricing. Not all dates will qualify, please contact your Travel Consultant for full details.

Must Book By Tue, Jan 31, 2023

View Promotion Terms & Conditions ›

Valid on select departure dates only. Discount is reflected on website pricing. Offer is capacity controlled and may be modified or withdrawn at any time. Other restrictions may apply.

×

$3,365

Get Quote
Friday,
Aug 23, 2024
Friday,
Aug 30, 2024
Deals

Promotions For This Departure

Start Date
End Date
Brochure
Land Price
Quote

From

Friday,
Aug 23, 2024

To

Friday,
Aug 30, 2024

$3,365

Get Quote

Current Promotions

Call or submit a quote for award-winning value and service!

Europe Vacations starting from $1110

Mention Promo Code: PT10517

Europe Vacations starting from $1110

Promotion Details

Trying to decide between hiking through rugged wilderness, touring 13th-century churches, and sipping wine in the sun? In Europe you can do it all and do it well. Book your Europe vacation now with prices from $1110.

Must Book By Wed, Feb 01, 2023

View Promotion Terms & Conditions ›

Offer valid on new bookings. Starting from $1110 price is based off of Walk the Cornish Coast. Offer is capacity controlled and may be removed at any time without notice. Additional restrictions apply.

Last Minute Travel Deals

Mention Promo Code: PT7580

Last Minute Travel Deals

Promotion Details

For a limited time, select departures discounted from original price. You'll have to be quick though, these discounts are one-off deals that can disappear at any time. You'll need to pay in full at the time of booking. But other than that, there's nothing stopping you from jumping headfirst into a last-minute adventure. Plus as always receive our AffordableTours.com 5% extra savings. Discount is reflected on website pricing. Not all dates will qualify, please contact your Travel Consultant for full details.

Must Book By Tue, Jan 31, 2023

View Promotion Terms & Conditions ›

Valid on select departure dates only. Discount is reflected on website pricing. Offer is capacity controlled and may be modified or withdrawn at any time. Other restrictions may apply.

×

$3,365

Get Quote
Saturday,
Aug 24, 2024
Saturday,
Aug 31, 2024
Deals

Promotions For This Departure

Start Date
End Date
Brochure
Land Price
Quote

From

Saturday,
Aug 24, 2024

To

Saturday,
Aug 31, 2024

$3,365

Get Quote

Current Promotions

Call or submit a quote for award-winning value and service!

Europe Vacations starting from $1110

Mention Promo Code: PT10517

Europe Vacations starting from $1110

Promotion Details

Trying to decide between hiking through rugged wilderness, touring 13th-century churches, and sipping wine in the sun? In Europe you can do it all and do it well. Book your Europe vacation now with prices from $1110.

Must Book By Wed, Feb 01, 2023

View Promotion Terms & Conditions ›

Offer valid on new bookings. Starting from $1110 price is based off of Walk the Cornish Coast. Offer is capacity controlled and may be removed at any time without notice. Additional restrictions apply.

Last Minute Travel Deals

Mention Promo Code: PT7580

Last Minute Travel Deals

Promotion Details

For a limited time, select departures discounted from original price. You'll have to be quick though, these discounts are one-off deals that can disappear at any time. You'll need to pay in full at the time of booking. But other than that, there's nothing stopping you from jumping headfirst into a last-minute adventure. Plus as always receive our AffordableTours.com 5% extra savings. Discount is reflected on website pricing. Not all dates will qualify, please contact your Travel Consultant for full details.

Must Book By Tue, Jan 31, 2023

View Promotion Terms & Conditions ›

Valid on select departure dates only. Discount is reflected on website pricing. Offer is capacity controlled and may be modified or withdrawn at any time. Other restrictions may apply.

×

$3,365

Get Quote
Monday,
Aug 26, 2024
Monday,
Sep 02, 2024
Deals

Promotions For This Departure

Start Date
End Date
Brochure
Land Price
Quote

From

Monday,
Aug 26, 2024

To

Monday,
Sep 02, 2024

$3,365

Get Quote

Current Promotions

Call or submit a quote for award-winning value and service!

Europe Vacations starting from $1110

Mention Promo Code: PT10517

Europe Vacations starting from $1110

Promotion Details

Trying to decide between hiking through rugged wilderness, touring 13th-century churches, and sipping wine in the sun? In Europe you can do it all and do it well. Book your Europe vacation now with prices from $1110.

Must Book By Wed, Feb 01, 2023

View Promotion Terms & Conditions ›

Offer valid on new bookings. Starting from $1110 price is based off of Walk the Cornish Coast. Offer is capacity controlled and may be removed at any time without notice. Additional restrictions apply.

Last Minute Travel Deals

Mention Promo Code: PT7580

Last Minute Travel Deals

Promotion Details

For a limited time, select departures discounted from original price. You'll have to be quick though, these discounts are one-off deals that can disappear at any time. You'll need to pay in full at the time of booking. But other than that, there's nothing stopping you from jumping headfirst into a last-minute adventure. Plus as always receive our AffordableTours.com 5% extra savings. Discount is reflected on website pricing. Not all dates will qualify, please contact your Travel Consultant for full details.

Must Book By Tue, Jan 31, 2023

View Promotion Terms & Conditions ›

Valid on select departure dates only. Discount is reflected on website pricing. Offer is capacity controlled and may be modified or withdrawn at any time. Other restrictions may apply.

×

$3,365

Get Quote
Wednesday,
Aug 28, 2024
Wednesday,
Sep 04, 2024
Deals

Promotions For This Departure

Start Date
End Date
Brochure
Land Price
Quote

From

Wednesday,
Aug 28, 2024

To

Wednesday,
Sep 04, 2024

$3,365

Get Quote

Current Promotions

Call or submit a quote for award-winning value and service!

Europe Vacations starting from $1110

Mention Promo Code: PT10517

Europe Vacations starting from $1110

Promotion Details

Trying to decide between hiking through rugged wilderness, touring 13th-century churches, and sipping wine in the sun? In Europe you can do it all and do it well. Book your Europe vacation now with prices from $1110.

Must Book By Wed, Feb 01, 2023

View Promotion Terms & Conditions ›

Offer valid on new bookings. Starting from $1110 price is based off of Walk the Cornish Coast. Offer is capacity controlled and may be removed at any time without notice. Additional restrictions apply.

Last Minute Travel Deals

Mention Promo Code: PT7580

Last Minute Travel Deals

Promotion Details

For a limited time, select departures discounted from original price. You'll have to be quick though, these discounts are one-off deals that can disappear at any time. You'll need to pay in full at the time of booking. But other than that, there's nothing stopping you from jumping headfirst into a last-minute adventure. Plus as always receive our AffordableTours.com 5% extra savings. Discount is reflected on website pricing. Not all dates will qualify, please contact your Travel Consultant for full details.

Must Book By Tue, Jan 31, 2023

View Promotion Terms & Conditions ›

Valid on select departure dates only. Discount is reflected on website pricing. Offer is capacity controlled and may be modified or withdrawn at any time. Other restrictions may apply.

×

$3,365

Get Quote
Friday,
Aug 30, 2024
Friday,
Sep 06, 2024
Deals

Promotions For This Departure

Start Date
End Date
Brochure
Land Price
Quote

From

Friday,
Aug 30, 2024

To

Friday,
Sep 06, 2024

$3,365

Get Quote

Current Promotions

Call or submit a quote for award-winning value and service!

Europe Vacations starting from $1110

Mention Promo Code: PT10517

Europe Vacations starting from $1110

Promotion Details

Trying to decide between hiking through rugged wilderness, touring 13th-century churches, and sipping wine in the sun? In Europe you can do it all and do it well. Book your Europe vacation now with prices from $1110.

Must Book By Wed, Feb 01, 2023

View Promotion Terms & Conditions ›

Offer valid on new bookings. Starting from $1110 price is based off of Walk the Cornish Coast. Offer is capacity controlled and may be removed at any time without notice. Additional restrictions apply.

Last Minute Travel Deals

Mention Promo Code: PT7580

Last Minute Travel Deals

Promotion Details

For a limited time, select departures discounted from original price. You'll have to be quick though, these discounts are one-off deals that can disappear at any time. You'll need to pay in full at the time of booking. But other than that, there's nothing stopping you from jumping headfirst into a last-minute adventure. Plus as always receive our AffordableTours.com 5% extra savings. Discount is reflected on website pricing. Not all dates will qualify, please contact your Travel Consultant for full details.

Must Book By Tue, Jan 31, 2023

View Promotion Terms & Conditions ›

Valid on select departure dates only. Discount is reflected on website pricing. Offer is capacity controlled and may be modified or withdrawn at any time. Other restrictions may apply.

×

$3,365

Get Quote
Monday,
Sep 02, 2024
Monday,
Sep 09, 2024
Deals

Promotions For This Departure

Start Date
End Date
Brochure
Land Price
Quote

From

Monday,
Sep 02, 2024

To

Monday,
Sep 09, 2024

$3,365

Get Quote

Current Promotions

Call or submit a quote for award-winning value and service!

Europe Vacations starting from $1110

Mention Promo Code: PT10517

Europe Vacations starting from $1110

Promotion Details

Trying to decide between hiking through rugged wilderness, touring 13th-century churches, and sipping wine in the sun? In Europe you can do it all and do it well. Book your Europe vacation now with prices from $1110.

Must Book By Wed, Feb 01, 2023

View Promotion Terms & Conditions ›

Offer valid on new bookings. Starting from $1110 price is based off of Walk the Cornish Coast. Offer is capacity controlled and may be removed at any time without notice. Additional restrictions apply.

Last Minute Travel Deals

Mention Promo Code: PT7580

Last Minute Travel Deals

Promotion Details

For a limited time, select departures discounted from original price. You'll have to be quick though, these discounts are one-off deals that can disappear at any time. You'll need to pay in full at the time of booking. But other than that, there's nothing stopping you from jumping headfirst into a last-minute adventure. Plus as always receive our AffordableTours.com 5% extra savings. Discount is reflected on website pricing. Not all dates will qualify, please contact your Travel Consultant for full details.

Must Book By Tue, Jan 31, 2023

View Promotion Terms & Conditions ›

Valid on select departure dates only. Discount is reflected on website pricing. Offer is capacity controlled and may be modified or withdrawn at any time. Other restrictions may apply.

×

$3,365

Get Quote
Wednesday,
Sep 04, 2024
Wednesday,
Sep 11, 2024
Deals

Promotions For This Departure

Start Date
End Date
Brochure
Land Price
Quote

From

Wednesday,
Sep 04, 2024

To

Wednesday,
Sep 11, 2024

$3,365

Get Quote

Current Promotions

Call or submit a quote for award-winning value and service!

Europe Vacations starting from $1110

Mention Promo Code: PT10517

Europe Vacations starting from $1110

Promotion Details

Trying to decide between hiking through rugged wilderness, touring 13th-century churches, and sipping wine in the sun? In Europe you can do it all and do it well. Book your Europe vacation now with prices from $1110.

Must Book By Wed, Feb 01, 2023

View Promotion Terms & Conditions ›

Offer valid on new bookings. Starting from $1110 price is based off of Walk the Cornish Coast. Offer is capacity controlled and may be removed at any time without notice. Additional restrictions apply.

Last Minute Travel Deals

Mention Promo Code: PT7580

Last Minute Travel Deals

Promotion Details

For a limited time, select departures discounted from original price. You'll have to be quick though, these discounts are one-off deals that can disappear at any time. You'll need to pay in full at the time of booking. But other than that, there's nothing stopping you from jumping headfirst into a last-minute adventure. Plus as always receive our AffordableTours.com 5% extra savings. Discount is reflected on website pricing. Not all dates will qualify, please contact your Travel Consultant for full details.

Must Book By Tue, Jan 31, 2023

View Promotion Terms & Conditions ›

Valid on select departure dates only. Discount is reflected on website pricing. Offer is capacity controlled and may be modified or withdrawn at any time. Other restrictions may apply.

×

$3,365

Get Quote
Friday,
Sep 06, 2024
Friday,
Sep 13, 2024
Deals

Promotions For This Departure

Start Date
End Date
Brochure
Land Price
Quote

From

Friday,
Sep 06, 2024

To

Friday,
Sep 13, 2024

$3,365

Get Quote

Current Promotions

Call or submit a quote for award-winning value and service!

Europe Vacations starting from $1110

Mention Promo Code: PT10517

Europe Vacations starting from $1110

Promotion Details

Trying to decide between hiking through rugged wilderness, touring 13th-century churches, and sipping wine in the sun? In Europe you can do it all and do it well. Book your Europe vacation now with prices from $1110.

Must Book By Wed, Feb 01, 2023

View Promotion Terms & Conditions ›

Offer valid on new bookings. Starting from $1110 price is based off of Walk the Cornish Coast. Offer is capacity controlled and may be removed at any time without notice. Additional restrictions apply.

Last Minute Travel Deals

Mention Promo Code: PT7580

Last Minute Travel Deals

Promotion Details

For a limited time, select departures discounted from original price. You'll have to be quick though, these discounts are one-off deals that can disappear at any time. You'll need to pay in full at the time of booking. But other than that, there's nothing stopping you from jumping headfirst into a last-minute adventure. Plus as always receive our AffordableTours.com 5% extra savings. Discount is reflected on website pricing. Not all dates will qualify, please contact your Travel Consultant for full details.

Must Book By Tue, Jan 31, 2023

View Promotion Terms & Conditions ›

Valid on select departure dates only. Discount is reflected on website pricing. Offer is capacity controlled and may be modified or withdrawn at any time. Other restrictions may apply.

×

$3,365

Get Quote
Saturday,
Sep 07, 2024
Saturday,
Sep 14, 2024
Deals

Promotions For This Departure

Start Date
End Date
Brochure
Land Price
Quote

From

Saturday,
Sep 07, 2024

To

Saturday,
Sep 14, 2024

$3,365

Get Quote

Current Promotions

Call or submit a quote for award-winning value and service!

Europe Vacations starting from $1110

Mention Promo Code: PT10517

Europe Vacations starting from $1110

Promotion Details

Trying to decide between hiking through rugged wilderness, touring 13th-century churches, and sipping wine in the sun? In Europe you can do it all and do it well. Book your Europe vacation now with prices from $1110.

Must Book By Wed, Feb 01, 2023

View Promotion Terms & Conditions ›

Offer valid on new bookings. Starting from $1110 price is based off of Walk the Cornish Coast. Offer is capacity controlled and may be removed at any time without notice. Additional restrictions apply.

Last Minute Travel Deals

Mention Promo Code: PT7580

Last Minute Travel Deals

Promotion Details

For a limited time, select departures discounted from original price. You'll have to be quick though, these discounts are one-off deals that can disappear at any time. You'll need to pay in full at the time of booking. But other than that, there's nothing stopping you from jumping headfirst into a last-minute adventure. Plus as always receive our AffordableTours.com 5% extra savings. Discount is reflected on website pricing. Not all dates will qualify, please contact your Travel Consultant for full details.

Must Book By Tue, Jan 31, 2023

View Promotion Terms & Conditions ›

Valid on select departure dates only. Discount is reflected on website pricing. Offer is capacity controlled and may be modified or withdrawn at any time. Other restrictions may apply.

×

$3,365

Get Quote
Monday,
Sep 09, 2024
Monday,
Sep 16, 2024
Deals

Promotions For This Departure

Start Date
End Date
Brochure
Land Price
Quote

From

Monday,
Sep 09, 2024

To

Monday,
Sep 16, 2024

$3,365

Get Quote

Current Promotions

Call or submit a quote for award-winning value and service!

Europe Vacations starting from $1110

Mention Promo Code: PT10517

Europe Vacations starting from $1110

Promotion Details

Trying to decide between hiking through rugged wilderness, touring 13th-century churches, and sipping wine in the sun? In Europe you can do it all and do it well. Book your Europe vacation now with prices from $1110.

Must Book By Wed, Feb 01, 2023

View Promotion Terms & Conditions ›

Offer valid on new bookings. Starting from $1110 price is based off of Walk the Cornish Coast. Offer is capacity controlled and may be removed at any time without notice. Additional restrictions apply.

Last Minute Travel Deals

Mention Promo Code: PT7580

Last Minute Travel Deals

Promotion Details

For a limited time, select departures discounted from original price. You'll have to be quick though, these discounts are one-off deals that can disappear at any time. You'll need to pay in full at the time of booking. But other than that, there's nothing stopping you from jumping headfirst into a last-minute adventure. Plus as always receive our AffordableTours.com 5% extra savings. Discount is reflected on website pricing. Not all dates will qualify, please contact your Travel Consultant for full details.

Must Book By Tue, Jan 31, 2023

View Promotion Terms & Conditions ›

Valid on select departure dates only. Discount is reflected on website pricing. Offer is capacity controlled and may be modified or withdrawn at any time. Other restrictions may apply.

×

$3,365

Get Quote
Wednesday,
Sep 11, 2024
Wednesday,
Sep 18, 2024
Deals

Promotions For This Departure

Start Date
End Date
Brochure
Land Price
Quote

From

Wednesday,
Sep 11, 2024

To

Wednesday,
Sep 18, 2024

$3,365

Get Quote

Current Promotions

Call or submit a quote for award-winning value and service!

Europe Vacations starting from $1110

Mention Promo Code: PT10517

Europe Vacations starting from $1110

Promotion Details

Trying to decide between hiking through rugged wilderness, touring 13th-century churches, and sipping wine in the sun? In Europe you can do it all and do it well. Book your Europe vacation now with prices from $1110.

Must Book By Wed, Feb 01, 2023

View Promotion Terms & Conditions ›

Offer valid on new bookings. Starting from $1110 price is based off of Walk the Cornish Coast. Offer is capacity controlled and may be removed at any time without notice. Additional restrictions apply.

Last Minute Travel Deals

Mention Promo Code: PT7580

Last Minute Travel Deals

Promotion Details

For a limited time, select departures discounted from original price. You'll have to be quick though, these discounts are one-off deals that can disappear at any time. You'll need to pay in full at the time of booking. But other than that, there's nothing stopping you from jumping headfirst into a last-minute adventure. Plus as always receive our AffordableTours.com 5% extra savings. Discount is reflected on website pricing. Not all dates will qualify, please contact your Travel Consultant for full details.

Must Book By Tue, Jan 31, 2023

View Promotion Terms & Conditions ›

Valid on select departure dates only. Discount is reflected on website pricing. Offer is capacity controlled and may be modified or withdrawn at any time. Other restrictions may apply.

×

$3,365

Get Quote
Friday,
Sep 13, 2024
Friday,
Sep 20, 2024
Deals

Promotions For This Departure

Start Date
End Date
Brochure
Land Price
Quote

From

Friday,
Sep 13, 2024

To

Friday,
Sep 20, 2024

$3,365

Get Quote

Current Promotions

Call or submit a quote for award-winning value and service!

Europe Vacations starting from $1110

Mention Promo Code: PT10517

Europe Vacations starting from $1110

Promotion Details

Trying to decide between hiking through rugged wilderness, touring 13th-century churches, and sipping wine in the sun? In Europe you can do it all and do it well. Book your Europe vacation now with prices from $1110.

Must Book By Wed, Feb 01, 2023

View Promotion Terms & Conditions ›

Offer valid on new bookings. Starting from $1110 price is based off of Walk the Cornish Coast. Offer is capacity controlled and may be removed at any time without notice. Additional restrictions apply.

Last Minute Travel Deals

Mention Promo Code: PT7580

Last Minute Travel Deals

Promotion Details

For a limited time, select departures discounted from original price. You'll have to be quick though, these discounts are one-off deals that can disappear at any time. You'll need to pay in full at the time of booking. But other than that, there's nothing stopping you from jumping headfirst into a last-minute adventure. Plus as always receive our AffordableTours.com 5% extra savings. Discount is reflected on website pricing. Not all dates will qualify, please contact your Travel Consultant for full details.

Must Book By Tue, Jan 31, 2023

View Promotion Terms & Conditions ›

Valid on select departure dates only. Discount is reflected on website pricing. Offer is capacity controlled and may be modified or withdrawn at any time. Other restrictions may apply.

×

$3,365

Get Quote
Monday,
Sep 16, 2024
Monday,
Sep 23, 2024
Deals

Promotions For This Departure

Start Date
End Date
Brochure
Land Price
Quote

From

Monday,
Sep 16, 2024

To

Monday,
Sep 23, 2024

$3,365

Get Quote

Current Promotions

Call or submit a quote for award-winning value and service!

Europe Vacations starting from $1110

Mention Promo Code: PT10517

Europe Vacations starting from $1110

Promotion Details

Trying to decide between hiking through rugged wilderness, touring 13th-century churches, and sipping wine in the sun? In Europe you can do it all and do it well. Book your Europe vacation now with prices from $1110.

Must Book By Wed, Feb 01, 2023

View Promotion Terms & Conditions ›

Offer valid on new bookings. Starting from $1110 price is based off of Walk the Cornish Coast. Offer is capacity controlled and may be removed at any time without notice. Additional restrictions apply.

Last Minute Travel Deals

Mention Promo Code: PT7580

Last Minute Travel Deals

Promotion Details

For a limited time, select departures discounted from original price. You'll have to be quick though, these discounts are one-off deals that can disappear at any time. You'll need to pay in full at the time of booking. But other than that, there's nothing stopping you from jumping headfirst into a last-minute adventure. Plus as always receive our AffordableTours.com 5% extra savings. Discount is reflected on website pricing. Not all dates will qualify, please contact your Travel Consultant for full details.

Must Book By Tue, Jan 31, 2023

View Promotion Terms & Conditions ›

Valid on select departure dates only. Discount is reflected on website pricing. Offer is capacity controlled and may be modified or withdrawn at any time. Other restrictions may apply.

×

$3,365

Get Quote
Wednesday,
Sep 18, 2024
Wednesday,
Sep 25, 2024
Deals

Promotions For This Departure

Start Date
End Date
Brochure
Land Price
Quote

From

Wednesday,
Sep 18, 2024

To

Wednesday,
Sep 25, 2024

$3,365

Get Quote

Current Promotions

Call or submit a quote for award-winning value and service!

Europe Vacations starting from $1110

Mention Promo Code: PT10517

Europe Vacations starting from $1110

Promotion Details

Trying to decide between hiking through rugged wilderness, touring 13th-century churches, and sipping wine in the sun? In Europe you can do it all and do it well. Book your Europe vacation now with prices from $1110.

Must Book By Wed, Feb 01, 2023

View Promotion Terms & Conditions ›

Offer valid on new bookings. Starting from $1110 price is based off of Walk the Cornish Coast. Offer is capacity controlled and may be removed at any time without notice. Additional restrictions apply.

Last Minute Travel Deals

Mention Promo Code: PT7580

Last Minute Travel Deals

Promotion Details

For a limited time, select departures discounted from original price. You'll have to be quick though, these discounts are one-off deals that can disappear at any time. You'll need to pay in full at the time of booking. But other than that, there's nothing stopping you from jumping headfirst into a last-minute adventure. Plus as always receive our AffordableTours.com 5% extra savings. Discount is reflected on website pricing. Not all dates will qualify, please contact your Travel Consultant for full details.

Must Book By Tue, Jan 31, 2023

View Promotion Terms & Conditions ›

Valid on select departure dates only. Discount is reflected on website pricing. Offer is capacity controlled and may be modified or withdrawn at any time. Other restrictions may apply.

×

$3,365

Get Quote
Friday,
Sep 20, 2024
Friday,
Sep 27, 2024
Deals

Promotions For This Departure

Start Date
End Date
Brochure
Land Price
Quote

From

Friday,
Sep 20, 2024

To

Friday,
Sep 27, 2024

$3,365

Get Quote

Current Promotions

Call or submit a quote for award-winning value and service!

Europe Vacations starting from $1110

Mention Promo Code: PT10517

Europe Vacations starting from $1110

Promotion Details

Trying to decide between hiking through rugged wilderness, touring 13th-century churches, and sipping wine in the sun? In Europe you can do it all and do it well. Book your Europe vacation now with prices from $1110.

Must Book By Wed, Feb 01, 2023

View Promotion Terms & Conditions ›

Offer valid on new bookings. Starting from $1110 price is based off of Walk the Cornish Coast. Offer is capacity controlled and may be removed at any time without notice. Additional restrictions apply.

Last Minute Travel Deals

Mention Promo Code: PT7580

Last Minute Travel Deals

Promotion Details

For a limited time, select departures discounted from original price. You'll have to be quick though, these discounts are one-off deals that can disappear at any time. You'll need to pay in full at the time of booking. But other than that, there's nothing stopping you from jumping headfirst into a last-minute adventure. Plus as always receive our AffordableTours.com 5% extra savings. Discount is reflected on website pricing. Not all dates will qualify, please contact your Travel Consultant for full details.

Must Book By Tue, Jan 31, 2023

View Promotion Terms & Conditions ›

Valid on select departure dates only. Discount is reflected on website pricing. Offer is capacity controlled and may be modified or withdrawn at any time. Other restrictions may apply.

×

$3,365

Get Quote
Saturday,
Sep 21, 2024
Saturday,
Sep 28, 2024
Deals

Promotions For This Departure

Start Date
End Date
Brochure
Land Price
Quote

From

Saturday,
Sep 21, 2024

To

Saturday,
Sep 28, 2024

$3,365

Get Quote

Current Promotions

Call or submit a quote for award-winning value and service!

Europe Vacations starting from $1110

Mention Promo Code: PT10517

Europe Vacations starting from $1110

Promotion Details

Trying to decide between hiking through rugged wilderness, touring 13th-century churches, and sipping wine in the sun? In Europe you can do it all and do it well. Book your Europe vacation now with prices from $1110.

Must Book By Wed, Feb 01, 2023

View Promotion Terms & Conditions ›

Offer valid on new bookings. Starting from $1110 price is based off of Walk the Cornish Coast. Offer is capacity controlled and may be removed at any time without notice. Additional restrictions apply.

Last Minute Travel Deals

Mention Promo Code: PT7580

Last Minute Travel Deals

Promotion Details

For a limited time, select departures discounted from original price. You'll have to be quick though, these discounts are one-off deals that can disappear at any time. You'll need to pay in full at the time of booking. But other than that, there's nothing stopping you from jumping headfirst into a last-minute adventure. Plus as always receive our AffordableTours.com 5% extra savings. Discount is reflected on website pricing. Not all dates will qualify, please contact your Travel Consultant for full details.

Must Book By Tue, Jan 31, 2023

View Promotion Terms & Conditions ›

Valid on select departure dates only. Discount is reflected on website pricing. Offer is capacity controlled and may be modified or withdrawn at any time. Other restrictions may apply.

×

$3,365

Get Quote
Monday,
Sep 23, 2024
Monday,
Sep 30, 2024
Deals

Promotions For This Departure

Start Date
End Date
Brochure
Land Price
Quote

From

Monday,
Sep 23, 2024

To

Monday,
Sep 30, 2024

$3,365

Get Quote

Current Promotions

Call or submit a quote for award-winning value and service!

Europe Vacations starting from $1110

Mention Promo Code: PT10517

Europe Vacations starting from $1110

Promotion Details

Trying to decide between hiking through rugged wilderness, touring 13th-century churches, and sipping wine in the sun? In Europe you can do it all and do it well. Book your Europe vacation now with prices from $1110.

Must Book By Wed, Feb 01, 2023

View Promotion Terms & Conditions ›

Offer valid on new bookings. Starting from $1110 price is based off of Walk the Cornish Coast. Offer is capacity controlled and may be removed at any time without notice. Additional restrictions apply.

Last Minute Travel Deals

Mention Promo Code: PT7580

Last Minute Travel Deals

Promotion Details

For a limited time, select departures discounted from original price. You'll have to be quick though, these discounts are one-off deals that can disappear at any time. You'll need to pay in full at the time of booking. But other than that, there's nothing stopping you from jumping headfirst into a last-minute adventure. Plus as always receive our AffordableTours.com 5% extra savings. Discount is reflected on website pricing. Not all dates will qualify, please contact your Travel Consultant for full details.

Must Book By Tue, Jan 31, 2023

View Promotion Terms & Conditions ›

Valid on select departure dates only. Discount is reflected on website pricing. Offer is capacity controlled and may be modified or withdrawn at any time. Other restrictions may apply.

×

$3,365

Get Quote
Wednesday,
Sep 25, 2024
Wednesday,
Oct 02, 2024
Deals

Promotions For This Departure

Start Date
End Date
Brochure
Land Price
Quote

From

Wednesday,
Sep 25, 2024

To

Wednesday,
Oct 02, 2024

$3,365

Get Quote

Current Promotions

Call or submit a quote for award-winning value and service!

Europe Vacations starting from $1110

Mention Promo Code: PT10517

Europe Vacations starting from $1110

Promotion Details

Trying to decide between hiking through rugged wilderness, touring 13th-century churches, and sipping wine in the sun? In Europe you can do it all and do it well. Book your Europe vacation now with prices from $1110.

Must Book By Wed, Feb 01, 2023

View Promotion Terms & Conditions ›

Offer valid on new bookings. Starting from $1110 price is based off of Walk the Cornish Coast. Offer is capacity controlled and may be removed at any time without notice. Additional restrictions apply.

Last Minute Travel Deals

Mention Promo Code: PT7580

Last Minute Travel Deals

Promotion Details

For a limited time, select departures discounted from original price. You'll have to be quick though, these discounts are one-off deals that can disappear at any time. You'll need to pay in full at the time of booking. But other than that, there's nothing stopping you from jumping headfirst into a last-minute adventure. Plus as always receive our AffordableTours.com 5% extra savings. Discount is reflected on website pricing. Not all dates will qualify, please contact your Travel Consultant for full details.

Must Book By Tue, Jan 31, 2023

View Promotion Terms & Conditions ›

Valid on select departure dates only. Discount is reflected on website pricing. Offer is capacity controlled and may be modified or withdrawn at any time. Other restrictions may apply.

×

$3,365

Get Quote
Friday,
Sep 27, 2024
Friday,
Oct 04, 2024
Deals

Promotions For This Departure

Start Date
End Date
Brochure
Land Price
Quote

From

Friday,
Sep 27, 2024

To

Friday,
Oct 04, 2024

$3,365

Get Quote

Current Promotions

Call or submit a quote for award-winning value and service!

Europe Vacations starting from $1110

Mention Promo Code: PT10517

Europe Vacations starting from $1110

Promotion Details

Trying to decide between hiking through rugged wilderness, touring 13th-century churches, and sipping wine in the sun? In Europe you can do it all and do it well. Book your Europe vacation now with prices from $1110.

Must Book By Wed, Feb 01, 2023

View Promotion Terms & Conditions ›

Offer valid on new bookings. Starting from $1110 price is based off of Walk the Cornish Coast. Offer is capacity controlled and may be removed at any time without notice. Additional restrictions apply.

Last Minute Travel Deals

Mention Promo Code: PT7580

Last Minute Travel Deals

Promotion Details

For a limited time, select departures discounted from original price. You'll have to be quick though, these discounts are one-off deals that can disappear at any time. You'll need to pay in full at the time of booking. But other than that, there's nothing stopping you from jumping headfirst into a last-minute adventure. Plus as always receive our AffordableTours.com 5% extra savings. Discount is reflected on website pricing. Not all dates will qualify, please contact your Travel Consultant for full details.

Must Book By Tue, Jan 31, 2023

View Promotion Terms & Conditions ›

Valid on select departure dates only. Discount is reflected on website pricing. Offer is capacity controlled and may be modified or withdrawn at any time. Other restrictions may apply.

×

$3,365

Get Quote
Saturday,
Sep 28, 2024
Saturday,
Oct 05, 2024
Deals

Promotions For This Departure

Start Date
End Date
Brochure
Land Price
Quote

From

Saturday,
Sep 28, 2024

To

Saturday,
Oct 05, 2024

$3,365

Get Quote

Current Promotions

Call or submit a quote for award-winning value and service!

Europe Vacations starting from $1110

Mention Promo Code: PT10517

Europe Vacations starting from $1110

Promotion Details

Trying to decide between hiking through rugged wilderness, touring 13th-century churches, and sipping wine in the sun? In Europe you can do it all and do it well. Book your Europe vacation now with prices from $1110.

Must Book By Wed, Feb 01, 2023

View Promotion Terms & Conditions ›

Offer valid on new bookings. Starting from $1110 price is based off of Walk the Cornish Coast. Offer is capacity controlled and may be removed at any time without notice. Additional restrictions apply.

Last Minute Travel Deals

Mention Promo Code: PT7580

Last Minute Travel Deals

Promotion Details

For a limited time, select departures discounted from original price. You'll have to be quick though, these discounts are one-off deals that can disappear at any time. You'll need to pay in full at the time of booking. But other than that, there's nothing stopping you from jumping headfirst into a last-minute adventure. Plus as always receive our AffordableTours.com 5% extra savings. Discount is reflected on website pricing. Not all dates will qualify, please contact your Travel Consultant for full details.

Must Book By Tue, Jan 31, 2023

View Promotion Terms & Conditions ›

Valid on select departure dates only. Discount is reflected on website pricing. Offer is capacity controlled and may be modified or withdrawn at any time. Other restrictions may apply.

×

$3,365

Get Quote
Monday,
Sep 30, 2024
Monday,
Oct 07, 2024
Deals

Promotions For This Departure

Start Date
End Date
Brochure
Land Price
Quote

From

Monday,
Sep 30, 2024

To

Monday,
Oct 07, 2024

$3,365

Get Quote

Current Promotions

Call or submit a quote for award-winning value and service!

Europe Vacations starting from $1110

Mention Promo Code: PT10517

Europe Vacations starting from $1110

Promotion Details

Trying to decide between hiking through rugged wilderness, touring 13th-century churches, and sipping wine in the sun? In Europe you can do it all and do it well. Book your Europe vacation now with prices from $1110.

Must Book By Wed, Feb 01, 2023

View Promotion Terms & Conditions ›

Offer valid on new bookings. Starting from $1110 price is based off of Walk the Cornish Coast. Offer is capacity controlled and may be removed at any time without notice. Additional restrictions apply.

Last Minute Travel Deals

Mention Promo Code: PT7580

Last Minute Travel Deals

Promotion Details

For a limited time, select departures discounted from original price. You'll have to be quick though, these discounts are one-off deals that can disappear at any time. You'll need to pay in full at the time of booking. But other than that, there's nothing stopping you from jumping headfirst into a last-minute adventure. Plus as always receive our AffordableTours.com 5% extra savings. Discount is reflected on website pricing. Not all dates will qualify, please contact your Travel Consultant for full details.

Must Book By Tue, Jan 31, 2023

View Promotion Terms & Conditions ›

Valid on select departure dates only. Discount is reflected on website pricing. Offer is capacity controlled and may be modified or withdrawn at any time. Other restrictions may apply.

×

$3,365

Get Quote
Wednesday,
Oct 02, 2024
Wednesday,
Oct 09, 2024
Deals

Promotions For This Departure

Start Date
End Date
Brochure
Land Price
Quote

From

Wednesday,
Oct 02, 2024

To

Wednesday,
Oct 09, 2024

$3,365

Get Quote

Current Promotions

Call or submit a quote for award-winning value and service!

Europe Vacations starting from $1110

Mention Promo Code: PT10517

Europe Vacations starting from $1110

Promotion Details

Trying to decide between hiking through rugged wilderness, touring 13th-century churches, and sipping wine in the sun? In Europe you can do it all and do it well. Book your Europe vacation now with prices from $1110.

Must Book By Wed, Feb 01, 2023

View Promotion Terms & Conditions ›

Offer valid on new bookings. Starting from $1110 price is based off of Walk the Cornish Coast. Offer is capacity controlled and may be removed at any time without notice. Additional restrictions apply.

Last Minute Travel Deals

Mention Promo Code: PT7580

Last Minute Travel Deals

Promotion Details

For a limited time, select departures discounted from original price. You'll have to be quick though, these discounts are one-off deals that can disappear at any time. You'll need to pay in full at the time of booking. But other than that, there's nothing stopping you from jumping headfirst into a last-minute adventure. Plus as always receive our AffordableTours.com 5% extra savings. Discount is reflected on website pricing. Not all dates will qualify, please contact your Travel Consultant for full details.

Must Book By Tue, Jan 31, 2023

View Promotion Terms & Conditions ›

Valid on select departure dates only. Discount is reflected on website pricing. Offer is capacity controlled and may be modified or withdrawn at any time. Other restrictions may apply.

×

$3,365

Get Quote
Friday,
Oct 04, 2024
Friday,
Oct 11, 2024
Deals

Promotions For This Departure

Start Date
End Date
Brochure
Land Price
Quote

From

Friday,
Oct 04, 2024

To

Friday,
Oct 11, 2024

$3,365

Get Quote

Current Promotions

Call or submit a quote for award-winning value and service!

Europe Vacations starting from $1110

Mention Promo Code: PT10517

Europe Vacations starting from $1110

Promotion Details

Trying to decide between hiking through rugged wilderness, touring 13th-century churches, and sipping wine in the sun? In Europe you can do it all and do it well. Book your Europe vacation now with prices from $1110.

Must Book By Wed, Feb 01, 2023

View Promotion Terms & Conditions ›

Offer valid on new bookings. Starting from $1110 price is based off of Walk the Cornish Coast. Offer is capacity controlled and may be removed at any time without notice. Additional restrictions apply.

Last Minute Travel Deals

Mention Promo Code: PT7580

Last Minute Travel Deals

Promotion Details

For a limited time, select departures discounted from original price. You'll have to be quick though, these discounts are one-off deals that can disappear at any time. You'll need to pay in full at the time of booking. But other than that, there's nothing stopping you from jumping headfirst into a last-minute adventure. Plus as always receive our AffordableTours.com 5% extra savings. Discount is reflected on website pricing. Not all dates will qualify, please contact your Travel Consultant for full details.

Must Book By Tue, Jan 31, 2023

View Promotion Terms & Conditions ›

Valid on select departure dates only. Discount is reflected on website pricing. Offer is capacity controlled and may be modified or withdrawn at any time. Other restrictions may apply.

×

$3,365

Get Quote
Saturday,
Oct 05, 2024
Saturday,
Oct 12, 2024
Deals

Promotions For This Departure

Start Date
End Date
Brochure
Land Price
Quote

From

Saturday,
Oct 05, 2024

To

Saturday,
Oct 12, 2024

$3,365

Get Quote

Current Promotions

Call or submit a quote for award-winning value and service!

Europe Vacations starting from $1110

Mention Promo Code: PT10517

Europe Vacations starting from $1110

Promotion Details

Trying to decide between hiking through rugged wilderness, touring 13th-century churches, and sipping wine in the sun? In Europe you can do it all and do it well. Book your Europe vacation now with prices from $1110.

Must Book By Wed, Feb 01, 2023

View Promotion Terms & Conditions ›

Offer valid on new bookings. Starting from $1110 price is based off of Walk the Cornish Coast. Offer is capacity controlled and may be removed at any time without notice. Additional restrictions apply.

Last Minute Travel Deals

Mention Promo Code: PT7580

Last Minute Travel Deals

Promotion Details

For a limited time, select departures discounted from original price. You'll have to be quick though, these discounts are one-off deals that can disappear at any time. You'll need to pay in full at the time of booking. But other than that, there's nothing stopping you from jumping headfirst into a last-minute adventure. Plus as always receive our AffordableTours.com 5% extra savings. Discount is reflected on website pricing. Not all dates will qualify, please contact your Travel Consultant for full details.

Must Book By Tue, Jan 31, 2023

View Promotion Terms & Conditions ›

Valid on select departure dates only. Discount is reflected on website pricing. Offer is capacity controlled and may be modified or withdrawn at any time. Other restrictions may apply.

×

$3,365

Get Quote
Monday,
Oct 07, 2024
Monday,
Oct 14, 2024
Deals

Promotions For This Departure

Start Date
End Date
Brochure
Land Price
Quote

From

Monday,
Oct 07, 2024

To

Monday,
Oct 14, 2024

$3,365

Get Quote

Current Promotions

Call or submit a quote for award-winning value and service!

Europe Vacations starting from $1110

Mention Promo Code: PT10517

Europe Vacations starting from $1110

Promotion Details

Trying to decide between hiking through rugged wilderness, touring 13th-century churches, and sipping wine in the sun? In Europe you can do it all and do it well. Book your Europe vacation now with prices from $1110.

Must Book By Wed, Feb 01, 2023

View Promotion Terms & Conditions ›

Offer valid on new bookings. Starting from $1110 price is based off of Walk the Cornish Coast. Offer is capacity controlled and may be removed at any time without notice. Additional restrictions apply.

Last Minute Travel Deals

Mention Promo Code: PT7580

Last Minute Travel Deals

Promotion Details

For a limited time, select departures discounted from original price. You'll have to be quick though, these discounts are one-off deals that can disappear at any time. You'll need to pay in full at the time of booking. But other than that, there's nothing stopping you from jumping headfirst into a last-minute adventure. Plus as always receive our AffordableTours.com 5% extra savings. Discount is reflected on website pricing. Not all dates will qualify, please contact your Travel Consultant for full details.

Must Book By Tue, Jan 31, 2023

View Promotion Terms & Conditions ›

Valid on select departure dates only. Discount is reflected on website pricing. Offer is capacity controlled and may be modified or withdrawn at any time. Other restrictions may apply.

×

$3,365

Get Quote
Wednesday,
Oct 09, 2024
Wednesday,
Oct 16, 2024
Deals

Promotions For This Departure

Start Date
End Date
Brochure
Land Price
Quote

From

Wednesday,
Oct 09, 2024

To

Wednesday,
Oct 16, 2024

$3,365

Get Quote

Current Promotions

Call or submit a quote for award-winning value and service!

Europe Vacations starting from $1110

Mention Promo Code: PT10517

Europe Vacations starting from $1110

Promotion Details

Trying to decide between hiking through rugged wilderness, touring 13th-century churches, and sipping wine in the sun? In Europe you can do it all and do it well. Book your Europe vacation now with prices from $1110.

Must Book By Wed, Feb 01, 2023

View Promotion Terms & Conditions ›

Offer valid on new bookings. Starting from $1110 price is based off of Walk the Cornish Coast. Offer is capacity controlled and may be removed at any time without notice. Additional restrictions apply.

Last Minute Travel Deals

Mention Promo Code: PT7580

Last Minute Travel Deals

Promotion Details

For a limited time, select departures discounted from original price. You'll have to be quick though, these discounts are one-off deals that can disappear at any time. You'll need to pay in full at the time of booking. But other than that, there's nothing stopping you from jumping headfirst into a last-minute adventure. Plus as always receive our AffordableTours.com 5% extra savings. Discount is reflected on website pricing. Not all dates will qualify, please contact your Travel Consultant for full details.

Must Book By Tue, Jan 31, 2023

View Promotion Terms & Conditions ›

Valid on select departure dates only. Discount is reflected on website pricing. Offer is capacity controlled and may be modified or withdrawn at any time. Other restrictions may apply.

×

$3,365

Get Quote
Friday,
Oct 11, 2024
Friday,
Oct 18, 2024
Deals

Promotions For This Departure

Start Date
End Date
Brochure
Land Price
Quote

From

Friday,
Oct 11, 2024

To

Friday,
Oct 18, 2024

$3,365

Get Quote

Current Promotions

Call or submit a quote for award-winning value and service!

Europe Vacations starting from $1110

Mention Promo Code: PT10517

Europe Vacations starting from $1110

Promotion Details

Trying to decide between hiking through rugged wilderness, touring 13th-century churches, and sipping wine in the sun? In Europe you can do it all and do it well. Book your Europe vacation now with prices from $1110.

Must Book By Wed, Feb 01, 2023

View Promotion Terms & Conditions ›

Offer valid on new bookings. Starting from $1110 price is based off of Walk the Cornish Coast. Offer is capacity controlled and may be removed at any time without notice. Additional restrictions apply.

Last Minute Travel Deals

Mention Promo Code: PT7580

Last Minute Travel Deals

Promotion Details

For a limited time, select departures discounted from original price. You'll have to be quick though, these discounts are one-off deals that can disappear at any time. You'll need to pay in full at the time of booking. But other than that, there's nothing stopping you from jumping headfirst into a last-minute adventure. Plus as always receive our AffordableTours.com 5% extra savings. Discount is reflected on website pricing. Not all dates will qualify, please contact your Travel Consultant for full details.

Must Book By Tue, Jan 31, 2023

View Promotion Terms & Conditions ›

Valid on select departure dates only. Discount is reflected on website pricing. Offer is capacity controlled and may be modified or withdrawn at any time. Other restrictions may apply.

×

$3,365

Get Quote
Call or submit a quote for award-winning value and service!
Europe Vacations starting from $1110
Mention Promo Code: PT10517

Europe Vacations starting from $1110
Europe Vacations starting from $1110
Promotion Details
Trying to decide between hiking through rugged wilderness, touring 13th-century churches, and sipping wine in the sun? In Europe you can do it all and do it well. Book your Europe vacation now with prices from $1110.
Must Book By Wed, Feb 01, 2023
View Promotion Terms & Conditions ›
Offer valid on new bookings. Starting from $1110 price is based off of Walk the Cornish Coast. Offer is capacity controlled and may be removed at any time without notice. Additional restrictions apply.
Last Minute Travel Deals
Mention Promo Code: PT7580

Last Minute Travel Deals
Last Minute Travel Deals
Promotion Details
For a limited time, select departures discounted from original price. You'll have to be quick though, these discounts are one-off deals that can disappear at any time. You'll need to pay in full at the time of booking. But other than that, there's nothing stopping you from jumping headfirst into a last-minute adventure. Plus as always receive our AffordableTours.com 5% extra savings. Discount is reflected on website pricing. Not all dates will qualify, please contact your Travel Consultant for full details.
Must Book By Tue, Jan 31, 2023
View Promotion Terms & Conditions ›
Valid on select departure dates only. Discount is reflected on website pricing. Offer is capacity controlled and may be modified or withdrawn at any time. Other restrictions may apply.
Book With Flexibility
Peace of Mind
Avoid fees and frustration with cancellations up to 56 days before departure on select eligible trips and easy deposit transfer.
Change Destination / Vacation
Change to a different destination or vacation.
Change Dates
Choose new departure dates if your plans change.
Great Service
Award-winning service, low prices, client satisfaction
Tour Itinerary
Travel to Iceland and delve into the ancient tales of Vikings and volcanoes on this eight-day adventure to its heartlands. Marvel at geothermal hot springs, witness the steamy eruptions of a giant geyser, touch the tongue of Europe's biggest glacier at Vatnajokull and cruise the Jokulsarlong Glacial Lagoon, see lava that's still warm after decades and witness the giant Skogafoss and Detifoss waterfalls in all their splendour. Travel through Iceland's isolated corners and the land of the famous Blue Lagoon - so mysterious and ethereal that they have inspired artists, poets and musicians for centuries. Plus, with a local leader on hand to answer any questions and get you from place to place, you'll be cruising around this icy isle in no time.
Day 1

Reykjavik

Hallo! Welcome to Reykjavik, which lies just below the Arctic Circle. The city sees around four hours of sunlight a day in winter and 22 hours or more in summer. Surrounded by volcanic peaks and crystalline ocean and boasting a vibrant arts and nightlife scene, Reykjavik's contrasts are utterly beguiling. Your adventure kicks off with a welcome meeting at 6 pm at your accommodation. If you arrive early, why not head to the National Museum, which depicts the history of Iceland from the ninth century – when the first Vikings from mainland Scandinavia arrived and settled – to the present day. Or perhaps join locals who gossip and chatter in the Laugardalslaug Geothermal Pool.

Day 2

Golden Circle / Hvolsvollur Valley

Make an early start to beat the crowds on the Golden Circle route. Head to Thingvellir National Park, home to the Parliament Plains and location of Iceland's first parliament. Thingvellir also contains the Silfra fissure, where the North American and Eurasian tectonic plates are slowly pulling apart. The resulting gap is partly filled with fresh water and is clearly visible. From here head to the Geysir geothermal area, checking out Strokkur and watching as the geyser swells with blue water before erupting and shooting some 20-30 metres in the air. Be spellbound by the immense beauty and sheer power of the Gullfoss (Golden) double waterfall on the Hvita River, before proceeding to a remote farm in the Hvolsvollur region, our overnight stop for the night.
Meals: Breakfast

Day 3

South Coast / Jokulsarlon Glacier Lagoon

Begin the day with a visit to breathtaking Seljalandsfoss waterfall, followed by Skogafoss waterfall. At 25-metres wide with a 60-metre drop, this waterfall roars. You can feel its power up close with a strenuous walk up a windy set of stairs up to a stunning viewpoint. The black sands and bizarre, rectangular rock formations of Reynisfjara are up next. The last stop of the day is the famous Jokulsarlon Glacier Lagoon. Make sure you head down to Diamond Beach, where some of the icebergs are washed onto the black sand. Your leader can help you book an optional walk on the mottled blue, grey and black face of one of the tongues of Europe's largest glaciers, the epic ice cap of Vatnajokull. From Jokulsarlon Glacier Lagoon it is not far to our overnight stay, located on another lagoon that is sheltered by a black sandbar.
Meals: Breakfast

Day 4

East Fjords / Modrudalur Valley

Start the day by returning to the Jokulsarlon Glacier Lagoon. Cruise between jagged icebergs in an included boat tour. Then take a scenic drive along the rugged coast of the East Fjords. Enjoy spectacular views of high mountains, deep fjords, spectacular waterfalls, glaciers and quaint fishing villages. Make stops along the way at small but notable towns like Djupivogur, which became a member of the cittaslow movement in 2013 and is aiming to be the Happiest Town in Iceland, and drop by Egilsstadir, home to the mythic Lagarfljot Wyrm. Continue along mountain roads into the highland to the farm village of Modrudalur. At 469 metres (1539 feet) above sea level, Modrudalur is the highest inhabited place in Iceland, and snow can be seen almost year-round. Stretch your legs with a walk to the farm's church, built in 1949 by farmer Jon Adalsteinn Stefansson in memory of his wife. Spend the evening on this unique farm, which is small but rich in history.
Meals: Breakfast

Day 5

Lake Myvatn / Akureyri

Set off for magnificent Dettifoss, Europe's mightiest waterfall at 100-metres wide and with a 45-metre drop into the craggy shores of Jokulsargljufur canyon below. It's so powerful that it's vibrations can be felt underfoot. Continue to volcanic Lake Myvatn. Next is Namaskard, where steam rises from the sulphuric terrain and it's hard to believe you're on Earth and not Mars. Take a walk around the lava stacks and caves of Dimmuborgir and then observe the massive pseudo craters of Skutustadir. Continue to the crescent shaped Godafoss waterfall, where legend says a lawmaker priest threw the idols of the Norse gods when Christianity became Iceland's official religion in AD1000. Travel on to Akureyri and settle into your accommodation for the evening.
Meals: Breakfast

Day 6

Akureyri / Snaefellsnes Peninsula

Situated at the head of Iceland's longest fjord, Akureyri is the nation's second-largest city. Embark on a short walking tour of the town, taking in the striking church and other local sights. Later, continue to Snaefellsnes Peninsula, home to the magnificent Snaefellsjokull Glacier, which played a starring role in Jules Verne's 1864 novel Journey to the Centre of the Earth. Next up is Lysuholslaug, where you can bathe in thermal pools (depending on the season) or check out the Icelandic horses grazing in the fields. Look forward to an included home-cooked dinner this evening. If you are up for it, you can also join in a cooking class with your host and help prepare tonight's meal.
Meals: Breakfast Dinner

Day 7

Snaefellsnes Peninsula / Reykjavik

Continue exploring the Snaefellsnes Peninsula, beginning with the white beach at Budir, then go on to Arnarstapi, where a short stroll along the coastal cliffs exposes you to rich bird life and other wonders of nature. Continue on to the basaltic pebble beach Djupalonssandur. In the afternoon head back to Reykjavik to complete your circuit of Iceland. You may wish to book an optional whale watching tour for late afternoon if you are here between May and December. The rest of the evening is yours for the taking. Perhaps head out for dinner with your fellow travellers and toast with a glass of Brennivin, a savoury schnapps.
Meals: Breakfast

Day 8

Reykjavik

Today is departure day and time to say sjaumst (see you soon)! Check out time is at midday. If you are departing later, you can arrange with reception to store your luggage at the hotel. If you wish to spend more time in Reykjavik, we'll be happy to book additional accommodation for you (subject to availability). Please speak to your booking agent at the time of booking. Perhaps browse some of the city's great art galleries. If you feel like something more active, book yourself on a Silfra Fissure snorkelling adventure, where you'll discover this underwater ridge with water visibility of up to 120 metres. Alternatively, while away the hours with a soak in the geothermal waters of the famous Blue Lagoon.
Meals: Breakfast
Seljalandsfoss - Waterfall Visit
Golden Circle - Strokkur Geysir
Golden Circle - Gullfoss Waterfall
Golden Circle - Thingvellir National Park
South Coast - Skogafoss Waterfall
South Coast - Rocks of Reynisfjara
Vik - Seljalandsfoss Waterfall
East Fjords - Scenic Drive with Stops at Djupivogur & Egilsstadir
Jokulsarlon - Glacier Lagoon Boat Tour
Myvatn - Namaskard Boiling Mud Pools, Dimmuborgir & Skutustadir Crater Group
Dettifoss - Waterfall Visit
Myvatn - Lake Myvatn
Godafoss - Waterfall Visit
Akureyri - Walking Tour
Snaefellsnes - Home-cooked dinner
Snaefellsnes National Park
Meals
7 Breakfast(s) Included
1 Dinner(s) Included

Style: Original

Health and Safety Protocols for Intrepid Tours
Protection against COVID-19 as well as other transmissible diseases requires enhanced protocols in hygiene and sanitation. We will put in place additional measures, in line with government health advice and with global health authorities (including the WHO and CDC) to ensure that we maintain the highest standards of cleanliness and hygiene.
Hand Hygiene
Handwashing is one of the most important safety measures to prevent the spread of disease. Intrepid will actively reinforce its importance by:
Implementing a handwashing policy that dictates when, how often and for how long all staff, leaders and crew must wash their hands on-trip.
Promote the importance of hand hygiene to customers through signage and online customer material.
Contract suppliers that have hand hygiene protocols in place
Contract suppliers that provide hand sanitizer in public places (where applicable)
Educate staff, leaders, crew and suppliers on the importance of hand hygiene via training.
Respiratory Hygiene
Practicing good respiratory hygiene prevents the spread of disease by reducing the number of droplets in the air when you sneeze or cough. Intrepid will:
Actively reinforce its importance to customers through signage and online customer material.
Educate staff, leaders, crew and suppliers on the importance of respiratory hygiene via training.
Contract suppliers who have respiratory hygiene protocols in place.
Masks
In addition, in areas with high community transmission and/or places that are difficult to maintain physical distancing, we recommend the the following at-risk people also wear them. Intrepid follows the advice of the World Health Organisation (WHO) that masks should only be used as part of a comprehensive prevention strategy and that the use of a mask alone is not sufficient to prevent the spread of COVID-19. Physical distancing, hand hygiene and respiratory hygiene must also form part of the strategy.
Medical/Surgical Masks
On our trips, regardless of destination, the following people must wear medical/surgical masks:
Anyone who develops symptoms of COVID-19 regardless of whether or not they have been tested yet.
People caring for people with suspected or confirmed COVID-19 cases (outside of hospitals/clinics).
In addition, in areas with high community transmission and/or places that are difficult to maintain physical distancing, we recommend the the following at-risk people also wear them.
People over 60
People with underlying health conditions
Intrepid will:
Provide medical/surgical masks as part of the First Aid Kits carried by leaders.
Educate leaders, crew, staff and customers on the correct method to wear, handle and dispose of a mask.
Require all customers, leaders and staff to comply with any local regulations or requirements that require the use of a mask in public or in certain places
Fabric Masks
Intrepid follows the advice of the World Health Organisation (WHO) that it is not necessary for the public to wear fabric masks generally.
However in certain circumstances, in places where community transmission of COVID-19 is high and/or physical distancing is not possible (e.g. on public transport, in shops or in other confined environments) then a fabric mask can be a useful barrier to prevent the spread of virus.
Fabric masks be purchased commercially or handmade, and are generally not standardised like medical masks. Fabric masks should:
Cover the nose, mouth, and chin
Be secured with elastic loops or ties
Include multiple layers
Be washable and reusable.
Sanitation
Protection against COVID-19 as well as other transmissible diseases requires enhanced sanitation processes. Intrepid will take the following measures:
Require all suppliers to detail their cleaning and sanitation protocols
Audit/monitor all suppliers on their cleanliness and sanitation.
All cleaning and disinfecting products must be approved by health authorities (e.g. WHO).
Accomodation
All rooms must be thoroughly cleaned between guests with all high touch surfaces in shared areas regularly cleaned and disinfected.
Hand sanitizer should be available in public areas.
There must be a process in place for customers to escalate any concerns regarding hygiene or sanitation.
Staff must be trained and able to answer questions regarding safety protocols in place.
Camping
All tents must be thoroughly cleaned and disinfected between use.
If staying at a campground, ensure all bathrooms are well stocked with hand soap and paper towels. If the area is remote, with limited facilities and/or minimal staffing, then customers should be informed to bring their own hygiene equipment.
Transport
All mini buses, transfers, charters, overland trucks must be thoroughly cleaned between guests with all high touch surfaces in shared areas regularly cleaned and disinfected.
Hand sanitizer should be made available
Close top bins with bin liners should be available on board and disposed of at every stop
Restaurants
Must be thoroughly cleaned at the end of each day
Tables and chairs must be disinfected after each guest use
Avoid buffets where possible. If buffets are used, prevent customers from handling food and operating machines (e.g. self-serve coffee stations)
Either disinfect shared use objects (e.g. table salt) between guest use. Where possible, Intrepid will try to source safe alternatives to single serve packaging.
Staff must be trained and able to answer questions regarding safety protocols in place.
Preferred: Provide hand sanitizer to guests at the door before entry
Activities
All equipment must be thoroughly cleaned and disinfected between guest us
Staff must be trained and able to answer questions regarding safety protocols in place.
Contactless/low touch
Limiting the number of surfaces touched by large numbers of people helps prevent the spread of disease. Therefore, it is important to proactively move towards contactless or low touch solutions for travel. Intrepid will:
Prioritise contactless/low touch as a key feature when sourcing new tech or solutions.
Brand Material
Remove any paperwork required on the ground (e.g. signing forms, feedback cards)
If details must be entered using a shared device (e.g. insurance details), then it must be disinfected between each customer. Preference is to move entirely to digital solutions.
Contracting
Accommodation should provide online check in (no paperwork)
Contactless keys (e.g. QR codes)
Contactless tech (e.g. lights)
Online ticketing for attractions and transport
Online payment
Physical Distancing
Physical distancing is important in the preventing the spread of COVID-19 as it can be transmitted via droplets sprayed when coughing, sneezing, singing, yelling etc…
Intrepid will take the following measures:
Require all suppliers to detail their physical distancing protocols
Follow local regulation and advice on the need for physical distancing.
Accommodation
Intrepid operates product that is based on twin share accommodation and allows single travellers the chance to share accommodation with a stranger.
We will continue to offer this as an option. Single supplements are available for single travellers who do not wish to share a room. We will work closely with accommodation suppliers to ensure increased availability of single rooms.
Camping
Consider whether it is appropriate to offer single tents for solo travellers as customers will be much closer together then in a traditional room.
Consider whether staggering meal times may reduce the number of people sharing a dining tent.
Transport
Intrepid will consider the following factors when designing or amending transport options on trips.
Local laws or requirements regarding physical distancing on transport
Hygiene protocols of the transport provider
Level of active community transmission in the destination
Possible risks include:
Using designated seating on transport. Customers have assigned seats throughout the trip.
If trip is longer than 15 minutes and air conditioning is available, it must be set to external airflow rather than to recirculation or windows should be opened for the duration of the trip.
Designing or amending itineraries to reduce the duration of travel.
Increasing the size of the vehicle, using multiple vehicles.
In Public
Educate all leaders, crew, staff and customers to maintain a 1.5m distance wherever practical in public (e.g. queueing at a museum).
Proactively design product to avoid crowds by visiting attractions at off-peak times.
Proactively design product to avoid crowds on public transport or at airports where practical.
Restaurants
Follow local regulations on table spacing and guest seating in restaurants. Wherever possible, try to ensure groups are sitting at their own table without strangers in restaurants.
Proactively design product that focuses on experiences that assist with physical distancing (e.g. picnics over crowded marketplaces) if relevant for that destination.
Health Screening & Tracking
Screening for COVID-19 helps isolate anyone with COVID-19 symptoms and stops the spread of disease. It is likely to become more common for future travellers.
Pre-Departure (Brand Material)
Customers should be informed as part of 'Essential Trip Information (ETIs) or other similar trip notes if their trip is likely to include any of the following:
Testing for COVID-19 before being able to pass through immigration and/or board planes.
Negative test results to be uploaded for visa purposes.
Thermal temperature checks in airports, train or bus stations, major hotels or attractions.
Pre-Departure (Customers)
Pre-departure, all customers are required to fill out an online questionnaire ("self- declaration/assessment" form) to identify any high-risk customers before travel.
Extra qualifiers will be included to address customers with symptoms that can be contributed to pre-existing conditions (e.g. breathlessness to asthma).
Customers answering YES to any question should be removed from the departure and appropriate arrangements made.
COVID-19 Testing
Intrepid will not require a negative COVID-19 test as proof of health from customers or leaders at this stage unless it is required by local law or regulations.
This is partially due to the lack of availability of testing for people with no symptoms in many parts of the world and may change in due course.
On Trip
Ask customers, leaders, crew and staff to monitor their own health
Display appropriate signage on COVID-19 symptoms
Educate leaders, crew and staff on how to identify COVID-19 symptoms
Describe COVID-19 symptoms in group meetings
Removal of customers, leaders, crew
If customers, leaders or crew show symptoms of COVID-19 and are either unable to or unwilling to be tested, Intrepid reserves the right to remove them from our trips to prevent any risk to others.
Flexible Booking Conditions
Customers will be supported by flexible booking conditions to stay home if unwell or displaying symptoms
Flexible Work Conditions
Intrepid will support leaders and crew to stay home rather than lead a trip if they are unwell or displaying symptoms. Schedules will need to be created with back up availability of leaders/crew.
Data Collection & Health Tracking
Intrepid will assist government health departments in tracking and tracing any customers, staff, leaders, crew or suppliers at risk of contracting COVID-19 via exposure to a known case and/or outbreak by providing relevant details in line with privacy laws and regulations.
COVID Tracking apps
Intrepid strongly recommends that customers and staff download COVID tracking apps (e.g. COVIDSafe in Australia, StayHomeSafe in Hong Kong) to assist in reducing the spread of disease within their communities.
Hotel (4 nights), Guest house & Farm stay with shared facilities (3 nights)
Question: Is there a pre or post trip possible to Greenland
Yes- we can help you with a pre and/or post stay. Give us a call and one of our certified travel consultants will be happy to help..
Question: How many suitcases can I take with me on my trip?
Each person is allowed one "check-in," and one "carry-on." Remember to take all valuables with you as "carry-on", because electronic equipment, cameras, laptops, jewelry, business documents and money are not covered by the airlines' liability, so always carry them aboard with you.
Question: Is Airfare Included in the Price?
Airfare from your point of origin to and from the trip is not included in the land price.
Ratings based off 3 reviews - currently showing 1 reviews with comments only
Our guide was very patient and made our trip unforgettable. His mystical stories made our hearts warm.
AffordableTours.com® does not itself offer, service or administer the Travel Packages, and the ultimate terms and conditions of any Travel Package made available via the Site Offerings (including the prices quoted in connection with same) will be determined by the applicable Third-Party Travel Service Provider. AffordableTours.com® does not represent or warrant that the Price Quotes are accurate, up-to-date or free of error, or that same will be honored by the applicable Third-Party Travel Service Providers. All Price Quotes, Travel Package availability, Travel Package details/itinerary and other Content are subject to change without notice. All travel details published by and through the Site Offerings should be confirmed directly with the applicable Third-Party Travel Service Provider prior to making any travel plans. Reliance on any information made available to you by and through the Site Offerings is solely at your own risk.
There are many friendly consultants at AffordableTours.com that are ready to answer any of your questions or assist you with your reservation.

Please note: For pricing information, please submit a quote request or call to speak with a qualified travel consultant. We will not be able to send you a price quotation from this Q&A section.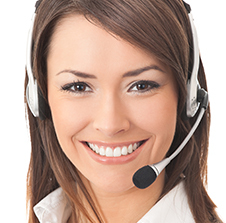 How It Works
Vacationing has never been easier or cheaper with the help of a dedicated travel consultant from AffordableTours.com
1. Free Quote
Find your perfect trip on our website and simply request a free quote. Need to speak to a live person? Call us 7 days a week at 1-800-935-2620. No robots here!
2. Dedicated Travel Consultant
Your personal travel consultant will reach out and be your point of contact for your entire travel experience from start to finish. Did we mention you'll be working with an award winning team? Sweet!
3. Lowest Price Guaranteed
Because we're one of the largest sellers of travel, we're able to give you a discount on your vacation package. No one beats our prices!
4. Stress Free Travel
Knowing you got the best deal, all that's left is for you to pack your bags and enjoy your vacation!