Dates & Prices
Start Date
End Date
Offers
Brochure
Land Price
Our Price
Quote
Oct 03, 2020
Oct 11, 2020
Call Us

$1,790

Get Our Price
Get Quote
Oct 10, 2020
Oct 18, 2020
Call Us

$1,725

Get Our Price
Get Quote
Oct 14, 2020
Oct 22, 2020
Call Us

$1,710

Get Our Price
Get Quote
Oct 17, 2020
Oct 25, 2020
Call Us

$1,660

Get Our Price
Get Quote
Oct 24, 2020
Nov 01, 2020
Call Us

$1,755

Get Our Price
Get Quote
Oct 31, 2020
Nov 08, 2020
Call Us

$1,660

Get Our Price
Get Quote
Nov 07, 2020
Nov 15, 2020
Call Us

$1,625

Get Our Price
Get Quote
Nov 11, 2020
Nov 19, 2020
Call Us

$1,625

Get Our Price
Get Quote
Nov 21, 2020
Nov 29, 2020
Call Us

$1,610

Get Our Price
Get Quote
Nov 28, 2020
Dec 06, 2020
Call Us

$1,580

Get Our Price
Get Quote
Dec 16, 2020
Dec 24, 2020
Call Us

$1,580

Get Our Price
Get Quote
Dec 26, 2020
Jan 03, 2021
Call Us

$1,710

Get Our Price
Get Quote
Jan 02, 2021
Jan 10, 2021
Call Us

$1,570

Get Our Price
Get Quote
Jan 30, 2021
Feb 07, 2021
Call Us

$1,570

Get Our Price
Get Quote
Feb 20, 2021
Feb 28, 2021
Call Us

$1,570

Get Our Price
Get Quote
Mar 13, 2021
Mar 21, 2021
Call Us

$1,630

Get Our Price
Get Quote
Mar 20, 2021
Mar 28, 2021
Call Us

$1,630

Get Our Price
Get Quote
Mar 27, 2021
Apr 04, 2021
Call Us

$1,695

Get Our Price
Get Quote
Apr 03, 2021
Apr 11, 2021
Call Us

$1,695

Get Our Price
Get Quote
Apr 10, 2021
Apr 18, 2021
Call Us

$1,695

Get Our Price
Get Quote
Apr 17, 2021
Apr 25, 2021
Call Us

$1,695

Get Our Price
Get Quote
Apr 24, 2021
May 02, 2021
Call Us

$1,630

Get Our Price
Get Quote
May 08, 2021
May 16, 2021
Call Us

$1,630

Get Our Price
Get Quote
Jun 05, 2021
Jun 13, 2021
Call Us

$1,570

Get Our Price
Get Quote
Aug 21, 2021
Aug 29, 2021
Call Us

$1,570

Get Our Price
Get Quote
Aug 28, 2021
Sep 05, 2021
Call Us

$1,570

Get Our Price
Get Quote
Sep 11, 2021
Sep 19, 2021
Call Us

$1,630

Get Our Price
Get Quote
Sep 15, 2021
Sep 23, 2021
Call Us

$1,630

Get Our Price
Get Quote
Sep 25, 2021
Oct 03, 2021
Call Us

$1,695

Get Our Price
Get Quote
Oct 09, 2021
Oct 17, 2021
Call Us

$1,695

Get Our Price
Get Quote
Oct 23, 2021
Oct 31, 2021
Call Us

$1,695

Get Our Price
Get Quote
Oct 30, 2021
Nov 07, 2021
Call Us

$1,695

Get Our Price
Get Quote
Nov 06, 2021
Nov 14, 2021
Call Us

$1,630

Get Our Price
Get Quote
Nov 20, 2021
Nov 28, 2021
Call Us

$1,630

Get Our Price
Get Quote
Nov 27, 2021
Dec 05, 2021
Call Us

$1,570

Get Our Price
Get Quote
Dec 04, 2021
Dec 12, 2021
Call Us

$1,570

Get Our Price
Get Quote
Dec 11, 2021
Dec 19, 2021
Call Us

$1,570

Get Our Price
Get Quote
Dec 18, 2021
Dec 26, 2021
Call Us

$1,570

Get Our Price
Get Quote
Jan 01, 2022
Jan 09, 2022
Call Us

$1,525

Get Our Price
Get Quote
Jan 15, 2022
Jan 23, 2022
Call Us

$1,525

Get Our Price
Get Quote
Jan 29, 2022
Feb 06, 2022
Call Us

$1,525

Get Our Price
Get Quote
Feb 05, 2022
Feb 13, 2022
Call Us

$1,525

Get Our Price
Get Quote
Feb 19, 2022
Feb 27, 2022
Call Us

$1,525

Get Our Price
Get Quote
Mar 05, 2022
Mar 13, 2022
Call Us

$1,525

Get Our Price
Get Quote
Mar 19, 2022
Mar 27, 2022
Call Us

$1,525

Get Our Price
Get Quote
Mar 26, 2022
Apr 03, 2022
Call Us

$1,525

Get Our Price
Get Quote
Apr 02, 2022
Apr 10, 2022
Call Us

$1,525

Get Our Price
Get Quote
Apr 09, 2022
Apr 17, 2022
Call Us

$1,525

Get Our Price
Get Quote
Apr 16, 2022
Apr 24, 2022
Call Us

$1,525

Get Our Price
Get Quote
Apr 23, 2022
May 01, 2022
Call Us

$1,525

Get Our Price
Get Quote
May 07, 2022
May 15, 2022
Call Us

$1,525

Get Our Price
Get Quote
Jun 04, 2022
Jun 12, 2022
Call Us

$1,525

Get Our Price
Get Quote
Aug 06, 2022
Aug 14, 2022
Call Us

$1,525

Get Our Price
Get Quote
Aug 20, 2022
Aug 28, 2022
Call Us

$1,525

Get Our Price
Get Quote
Sep 03, 2022
Sep 11, 2022
Call Us

$1,525

Get Our Price
Get Quote
Sep 17, 2022
Sep 25, 2022
Call Us

$1,525

Get Our Price
Get Quote
Sep 24, 2022
Oct 02, 2022
Call Us

$1,525

Get Our Price
Get Quote
Oct 01, 2022
Oct 09, 2022
Call Us

$1,525

Get Our Price
Get Quote
Oct 15, 2022
Oct 23, 2022
Call Us

$1,525

Get Our Price
Get Quote
Oct 29, 2022
Nov 06, 2022
Call Us

$1,525

Get Our Price
Get Quote
Nov 05, 2022
Nov 13, 2022
Call Us

$1,525

Get Our Price
Get Quote
Nov 19, 2022
Nov 27, 2022
Call Us

$1,525

Get Our Price
Get Quote
Nov 26, 2022
Dec 04, 2022
Call Us

$1,525

Get Our Price
Get Quote
Dec 03, 2022
Dec 11, 2022
Call Us

$1,525

Get Our Price
Get Quote
Dec 24, 2022
Jan 01, 2023
Call Us

$1,525

Get Our Price
Get Quote
Dec 31, 2022
Jan 08, 2023
Call Us

$1,525

Get Our Price
Get Quote
Call or submit a quote for award-winning value and service!
Tour Itinerary
Rock-hewn amphitheatres, desert dune bashing and reef exploring - this trip may be quick, but it packs in a lot of action. Take a nine-day Lonely Planet Experience through the best of Jordan and Egypt to discover the most epic of histories and striking of landscapes. Wander the ancient city of Petra, relax along the Gulf of Aqaba coastline, and finish up among the souqs and pyramids in Cairo. As you travel this land of courageous adventurers, mighty pharaohs and biblical prophets, be greeted by the legendary hospitality of local Bedouin people at your Wadi Rum desert camp and discover the underwater worlds that lie beneath the azure waters of the Red Sea.
Day 1: Amman
Ahlan Wa Sahlan! Welcome to Jordan – cosmopolitan, contemporary and teeming with biblical history. Your Lonely Planet Experience begins with an important welcome meeting at 6 pm today, where you'll meet your local leader and travel crew. If you do happen to arrive early, be sure to take in the sweeping views of Amman from the citadel, explore the Jordan Museum that's home to the Dead Sea Scrolls, or take a trip out to the ruins of Jerash – an ancient walled town that remarkably recalls life 2000 years ago. After meeting up for your briefing, head out on the town, perhaps feasting on ara'yes – Jordan's answer to a toasted sandwich, packed full of spiced meat.
Day 2: Petra
This morning, travel by minibus to Mt Nebo (approximately 1.5 hours). Mt Nebo is the place where the prophet Moses is supposedly buried and is said to have seen the 'Promised Land'. Explore this sanctuary, checking out the remarkable mosaics inside its fourth-century church. On a clear day, the views over the Dead Sea to Israel and the Palestinian Territories are spectacular. Afterwards, take a 30-minute drive to the super salty Dead Sea. Technically sitting below sea level, it's perfect for swimming and floating in, and the mud on the sea floor is said to have healing properties – so lather up! Continue on to the crusader castle of Kerak, sitting in a commanding position on top of a cliff overlooking Kerak town and the valley below. Spend time exploring the seven-level fortress and learn the legends of 12th-century battles between Crusaders and Muslim armies. Continue on to Petra for the night (approximately 4.5 hours).
Day 3: Petra
The jewel of Jordan, the lost city of the biblical Nabateans, one of the New Seven Wonders of the World – Petra is a magical hand-carved wonder. Today, you'll have the chance to discover this sixth century BC masterpiece with your small group. Be dwarfed by the towering rock formations as you squeeze through a narrow path called the Siq until you reach the grand entrance of the iconic Treasury. Gaze up at the intricate carvings and details, and spend the afternoon exploring the site at your own pace. There's the old Roman road, other temples and old tombs, as well as the rock-hewn amphitheatre to explore. For those feeling more adventurous, take a challenging hike up a set of stairs to the smaller but no less impressive monastery, taking approximately one hour. After arriving back at your accommodation, why not find a traditional bathhouse to rejuvenate after a day of incredible sightseeing.
Day 4: Wadi Rum
Follow in the footsteps of Lawrence of Arabia with a short drive to the extraordinary desert scenery of Wadi Rum – a rugged lunar-like landscape framed by huge sandstone mountains (approximately 2 hours). Head on a half-day jeep safari, taking you through some sublime scenery and uncovering traces of ancient civilisations seen in the many carved inscriptions found throughout the area, from pictographs to Thamudic, Nabataean and Arabic texts. The most enduring monuments in Wadi Rum are those carved by nature – natural rock bridges, towering rose-coloured sand dunes and scattered rocky peaks. Spend the night sleeping in a simple desert camp, with the choice of sleeping under a camel hair tent or out under the starry night sky. Enjoy a delicious dinner cooked in an earthen oven by your desert dwelling Bedouin hosts, and soak in your truly unforgettable surroundings.
Day 5: Nuweiba
This morning, leave Wadi Rum and make tracks for Aqaba (approximately 1 hour). You'll have some free time in Aqaba today, and have the option of day-use rooms to freshen up and store your luggage. Early in the evening, bid your Jordan local leader farewell and transfer to Aqaba port to board a comfortable air-conditioned ferry bound for Nuweiba. Depending on timing, weather conditions and delays, this journey over the Gulf of Aqaba can take between 2.5 and 5 hours, so be sure to have a good book or device with you to kill the time. On arrival, meet your Egyptian group leader and transfer to your accommodation for a well-earned rest.The ferry can be rough at times and those who suffer from sea sickness may want to prepare themselves. The journey can take from 2.5 hours to in excess of 5 hours which means that arrival into Nuweiba can often be after midnight. Your Egyptian Tour Leader will be waiting for you regardless of delays. In rough weather, there's a chance the ferry might be cancelled altogether, in which case we'll travel overland through Israel.
Day 6: Dahab
It's a short drive to the laidback resort area of Dahab – your base for the next two nights. Dahab, meaning 'gold' in Arabic, has gone from a Bedouin fishing village to a popular tourist town, thanks to the excellent conditions for activities like diving, windsurfing and rock climbing. However, the town hasn't lost its authenticity and lowkey appeal that's attracted visitors since the 1970s. The rest of the day is free for you to take in the many treats this spot has to offer – cafes, seafood or some snorkelling in the Red Sea. Dahab is well known for its drop-offs – spectacular coral reef shelves that plunge into the vast blue depths of the ocean below. There are also plenty of relaxed bars and restaurants to sit back and enjoy good local food and some sheesha.
Day 7: Dahab
In the morning, why not strap on a mask and head to the Blue Hole for some snorkelling at one of the best diving spots in the world. The area gets its name from a submarine sinkhole about 94 metres deep, with an arch in the coral reef down at 54 metres – a challenge that's only open to highly experienced technical divers. Snorkellers can enjoy one of the greatest spots in the Red Sea here. Float on the surface and look down into an endless world of blue, then make your way around to 'the Bridge', where the visibility is always great and the untouched coral swarms with all different types of colourful fish and marine life. After you've had your fill of snorkelling, return to Dahab for an evening feast at a waterside restaurant, or perhaps head inland to Assalah, where local joints serve up plates of roast chicken and falafel with some cold regional beer.
Day 8: Cairo
Today you'll be able to experience the contrast between seaside Dahab and the wonderfully chaotic, always colourful capital city of Cairo. Transfer to Sharm El Sheikh Airport and take the short flight to Cairo (approximately 1 hour). On arrival, transfer to your hotel for the night. Cairo is one of the great cities of antiquity and its history can be embodied by two of its imposing landmarks – the Pyramids of Giza and the Mosque of Mohammed Ali. Tonight, why not join your new travel mates for a celebratory dinner in the city – your local leader will know of some delicious places to eat.
Day 9: Cairo
There are no activities planned for the final day and you are able to depart the accommodation at any time following check-out. While this trip doesn't include time to explore the sights of Cairo, it's strongly recommended that you spend a few extra days to see more of what the city has to offer. If you would like to spend more time here, we'll be happy to organise additional accommodation (subject to availability). You'll see donkey carts alongside expensive cars, medieval slums and modern shopping malls, and the incredible Pyramids sit just outside of town. What's not to like?
Petra guided tour - One day pass
Wadi Rum - 4WD jeep safari and desert camp
Meals
7 Breakfast(s) Included
1 Dinner(s) Included

Style: Basix

Hotel (7 nights), Desert camp (1 night)
Question: These are only land deals. Do you help us to get inexpensive air tickets that would match the starting/ending dates of the tour?
Yes we would be more than happy to provide you a quote for airfare to go along with your tour. Travelers are also welcomed to book their own flights if they wish.
Question: How many suitcases can I take with me on my trip?
Each person is allowed one "check-in," and one "carry-on." Remember to take all valuables with you as "carry-on", because electronic equipment, cameras, laptops, jewelry, business documents and money are not covered by the airlines' liability, so always carry them aboard with you.
Question: Is Airfare Included in the Price?
Airfare from your point of origin to and from the trip is not included in the land price.
Similar Tours Other Travelers Liked
The trip was both both educational and exciting. I very much enjoyed the sights and culture.
The itinerary was just as I expected! The guide was very good as were the accomodations
Intrepid did such a great job. I never had to worry about where I was supposed to be and it felt so good not to worry about a thing but just to enjoy myself. Our guide was extremely knowledgeable about culture and history.
Taiwan people very friendly. Accommodation were centrally located and easily accessible. Did extra activities then in brochure which was greatly.
Larus our tour guide did an excellent job and was very attentive to our needs. He is very knowledgeable and has a great sense of humor.
Our guide Tarang chandola was exceptional. Courteous, knowledgeable, organized, polite, professional and went above and beyond taking care of our needs and requests offen anticipating what that might be. He made sure we all had the best possible time and offered suggestions to meet the needs of everyone on the tour. This made the trip even more enjoyable.
AffordableTours.com® does not itself offer, service or administer the Travel Packages, and the ultimate terms and conditions of any Travel Package made available via the Site Offerings (including the prices quoted in connection with same) will be determined by the applicable Third-Party Travel Service Provider. AffordableTours.com® does not represent or warrant that the Price Quotes are accurate, up-to-date or free of error, or that same will be honored by the applicable Third-Party Travel Service Providers. All Price Quotes, Travel Package availability, Travel Package details/itinerary and other Content are subject to change without notice. All travel details published by and through the Site Offerings should be confirmed directly with the applicable Third-Party Travel Service Provider prior to making any travel plans. Reliance on any information made available to you by and through the Site Offerings is solely at your own risk.
How It Works
Vacationing has never been easier or cheaper with the help of a dedicated travel consultant from AffordableTours.com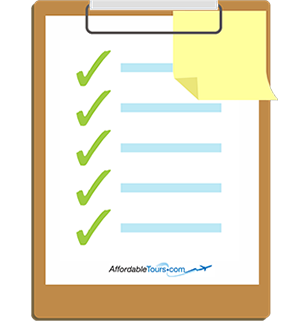 Find your perfect trip on our website and simply request a free quote. Need to speak to a live person? Call us 7 days a week at 1-800-935-2620. No robots here!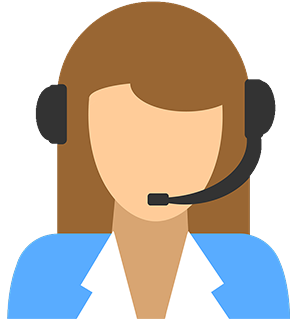 Your personal travel consultant will reach out and be your point of contact for your entire travel experience from start to finish. Did we mention you'll be working with an award winning team? Sweet!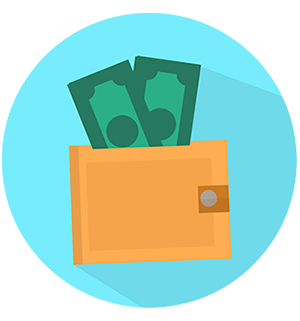 Because we're one of the largest sellers of travel, we're able to give you a discount on your vacation package. No one beats our prices!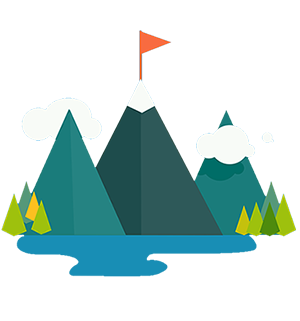 Knowing you got the best deal, all that's left is for you to pack your bags and enjoy your vacation!