Dates & Prices
Start Date
End Date
Offers
Brochure
Land Price
Our Price
Quote
Nov 01, 2020
Nov 05, 2020
Call Us

$435

Get Our Price
Get Quote
Nov 03, 2020
Nov 07, 2020
Call Us

$435

Get Our Price
Get Quote
Nov 05, 2020
Nov 09, 2020
Call Us

$435

Get Our Price
Get Quote
Nov 08, 2020
Nov 12, 2020
Call Us

$435

Get Our Price
Get Quote
Nov 10, 2020
Nov 14, 2020
Call Us

$435

Get Our Price
Get Quote
Nov 12, 2020
Nov 16, 2020
Call Us

$435

Get Our Price
Get Quote
Nov 15, 2020
Nov 19, 2020
Call Us

$435

Get Our Price
Get Quote
Nov 17, 2020
Nov 21, 2020
Call Us

$435

Get Our Price
Get Quote
Nov 19, 2020
Nov 23, 2020
Call Us

$435

Get Our Price
Get Quote
Nov 22, 2020
Nov 26, 2020
Call Us

$435

Get Our Price
Get Quote
Nov 24, 2020
Nov 28, 2020
Call Us

$435

Get Our Price
Get Quote
Nov 26, 2020
Nov 30, 2020
Call Us

$435

Get Our Price
Get Quote
Nov 29, 2020
Dec 03, 2020
Call Us

$435

Get Our Price
Get Quote
Dec 01, 2020
Dec 05, 2020
Call Us

$435

Get Our Price
Get Quote
Dec 03, 2020
Dec 07, 2020
Call Us

$435

Get Our Price
Get Quote
Dec 06, 2020
Dec 10, 2020
Call Us

$435

Get Our Price
Get Quote
Dec 08, 2020
Dec 12, 2020
Call Us

$435

Get Our Price
Get Quote
Dec 10, 2020
Dec 14, 2020
Call Us

$435

Get Our Price
Get Quote
Dec 13, 2020
Dec 17, 2020
Call Us

$435

Get Our Price
Get Quote
Dec 15, 2020
Dec 19, 2020
Call Us

$435

Get Our Price
Get Quote
Dec 17, 2020
Dec 21, 2020
Call Us

$435

Get Our Price
Get Quote
Dec 20, 2020
Dec 24, 2020
Call Us

$435

Get Our Price
Get Quote
Dec 22, 2020
Dec 26, 2020
Call Us

$435

Get Our Price
Get Quote
Dec 24, 2020
Dec 28, 2020
Call Us

$435

Get Our Price
Get Quote
Dec 27, 2020
Dec 31, 2020
Call Us

$435

Get Our Price
Get Quote
Dec 29, 2020
Jan 02, 2021
Call Us

$435

Get Our Price
Get Quote
Dec 31, 2020
Jan 04, 2021
Call Us

$435

Get Our Price
Get Quote
Jan 03, 2021
Jan 07, 2021
Call Us

$410

Get Our Price
Get Quote
Jan 05, 2021
Jan 09, 2021
Call Us

$410

Get Our Price
Get Quote
Jan 07, 2021
Jan 11, 2021
Call Us

$410

Get Our Price
Get Quote
Jan 10, 2021
Jan 14, 2021
Call Us

$410

Get Our Price
Get Quote
Jan 12, 2021
Jan 16, 2021
Call Us

$410

Get Our Price
Get Quote
Jan 14, 2021
Jan 18, 2021
Call Us

$410

Get Our Price
Get Quote
Jan 17, 2021
Jan 21, 2021
Call Us

$410

Get Our Price
Get Quote
Jan 19, 2021
Jan 23, 2021
Call Us

$410

Get Our Price
Get Quote
Jan 21, 2021
Jan 25, 2021
Call Us

$410

Get Our Price
Get Quote
Jan 24, 2021
Jan 28, 2021
Call Us

$410

Get Our Price
Get Quote
Jan 26, 2021
Jan 30, 2021
Call Us

$410

Get Our Price
Get Quote
Jan 28, 2021
Feb 01, 2021
Call Us

$410

Get Our Price
Get Quote
Jan 31, 2021
Feb 04, 2021
Call Us

$410

Get Our Price
Get Quote
Feb 02, 2021
Feb 06, 2021
Call Us

$410

Get Our Price
Get Quote
Feb 04, 2021
Feb 08, 2021
Call Us

$410

Get Our Price
Get Quote
Feb 07, 2021
Feb 11, 2021
Call Us

$410

Get Our Price
Get Quote
Feb 09, 2021
Feb 13, 2021
Call Us

$410

Get Our Price
Get Quote
Feb 11, 2021
Feb 15, 2021
Call Us

$410

Get Our Price
Get Quote
Feb 14, 2021
Feb 18, 2021
Call Us

$410

Get Our Price
Get Quote
Feb 16, 2021
Feb 20, 2021
Call Us

$410

Get Our Price
Get Quote
Feb 18, 2021
Feb 22, 2021
Call Us

$410

Get Our Price
Get Quote
Feb 21, 2021
Feb 25, 2021
Call Us

$410

Get Our Price
Get Quote
Feb 23, 2021
Feb 27, 2021
Call Us

$410

Get Our Price
Get Quote
Feb 25, 2021
Mar 01, 2021
Call Us

$410

Get Our Price
Get Quote
Feb 28, 2021
Mar 04, 2021
Call Us

$410

Get Our Price
Get Quote
Mar 02, 2021
Mar 06, 2021
Call Us

$410

Get Our Price
Get Quote
Mar 04, 2021
Mar 08, 2021
Call Us

$410

Get Our Price
Get Quote
Mar 07, 2021
Mar 11, 2021
Call Us

$410

Get Our Price
Get Quote
Mar 09, 2021
Mar 13, 2021
Call Us

$410

Get Our Price
Get Quote
Mar 11, 2021
Mar 15, 2021
Call Us

$410

Get Our Price
Get Quote
Mar 14, 2021
Mar 18, 2021
Call Us

$410

Get Our Price
Get Quote
Mar 16, 2021
Mar 20, 2021
Call Us

$410

Get Our Price
Get Quote
Mar 18, 2021
Mar 22, 2021
Call Us

$410

Get Our Price
Get Quote
Mar 21, 2021
Mar 25, 2021
Call Us

$410

Get Our Price
Get Quote
Mar 23, 2021
Mar 27, 2021
Call Us

$410

Get Our Price
Get Quote
Mar 25, 2021
Mar 29, 2021
Call Us

$410

Get Our Price
Get Quote
Mar 28, 2021
Apr 01, 2021
Call Us

$410

Get Our Price
Get Quote
Mar 30, 2021
Apr 03, 2021
Call Us

$410

Get Our Price
Get Quote
Apr 01, 2021
Apr 05, 2021
Call Us

$410

Get Our Price
Get Quote
Apr 04, 2021
Apr 08, 2021
Call Us

$410

Get Our Price
Get Quote
Apr 06, 2021
Apr 10, 2021
Call Us

$410

Get Our Price
Get Quote
Apr 08, 2021
Apr 12, 2021
Call Us

$410

Get Our Price
Get Quote
Apr 11, 2021
Apr 15, 2021
Call Us

$410

Get Our Price
Get Quote
Apr 13, 2021
Apr 17, 2021
Call Us

$410

Get Our Price
Get Quote
Apr 15, 2021
Apr 19, 2021
Call Us

$410

Get Our Price
Get Quote
Apr 18, 2021
Apr 22, 2021
Call Us

$410

Get Our Price
Get Quote
Apr 20, 2021
Apr 24, 2021
Call Us

$410

Get Our Price
Get Quote
Apr 22, 2021
Apr 26, 2021
Call Us

$410

Get Our Price
Get Quote
Apr 25, 2021
Apr 29, 2021
Call Us

$410

Get Our Price
Get Quote
Apr 27, 2021
May 01, 2021
Call Us

$410

Get Our Price
Get Quote
Apr 29, 2021
May 03, 2021
Call Us

$410

Get Our Price
Get Quote
May 02, 2021
May 06, 2021
Call Us

$410

Get Our Price
Get Quote
May 04, 2021
May 08, 2021
Call Us

$410

Get Our Price
Get Quote
May 06, 2021
May 10, 2021
Call Us

$410

Get Our Price
Get Quote
May 09, 2021
May 13, 2021
Call Us

$410

Get Our Price
Get Quote
May 11, 2021
May 15, 2021
Call Us

$410

Get Our Price
Get Quote
May 13, 2021
May 17, 2021
Call Us

$410

Get Our Price
Get Quote
May 16, 2021
May 20, 2021
Call Us

$410

Get Our Price
Get Quote
May 18, 2021
May 22, 2021
Call Us

$410

Get Our Price
Get Quote
May 20, 2021
May 24, 2021
Call Us

$410

Get Our Price
Get Quote
May 23, 2021
May 27, 2021
Call Us

$410

Get Our Price
Get Quote
May 25, 2021
May 29, 2021
Call Us

$410

Get Our Price
Get Quote
May 27, 2021
May 31, 2021
Call Us

$410

Get Our Price
Get Quote
May 30, 2021
Jun 03, 2021
Call Us

$410

Get Our Price
Get Quote
Jun 01, 2021
Jun 05, 2021
Call Us

$410

Get Our Price
Get Quote
Jun 03, 2021
Jun 07, 2021
Call Us

$410

Get Our Price
Get Quote
Jun 06, 2021
Jun 10, 2021
Call Us

$410

Get Our Price
Get Quote
Jun 08, 2021
Jun 12, 2021
Call Us

$410

Get Our Price
Get Quote
Jun 10, 2021
Jun 14, 2021
Call Us

$410

Get Our Price
Get Quote
Jun 13, 2021
Jun 17, 2021
Call Us

$410

Get Our Price
Get Quote
Jun 15, 2021
Jun 19, 2021
Call Us

$410

Get Our Price
Get Quote
Jun 17, 2021
Jun 21, 2021
Call Us

$410

Get Our Price
Get Quote
Jun 20, 2021
Jun 24, 2021
Call Us

$410

Get Our Price
Get Quote
Jun 22, 2021
Jun 26, 2021
Call Us

$410

Get Our Price
Get Quote
Jun 24, 2021
Jun 28, 2021
Call Us

$410

Get Our Price
Get Quote
Jun 27, 2021
Jul 01, 2021
Call Us

$410

Get Our Price
Get Quote
Jun 29, 2021
Jul 03, 2021
Call Us

$410

Get Our Price
Get Quote
Jul 01, 2021
Jul 05, 2021
Call Us

$410

Get Our Price
Get Quote
Jul 04, 2021
Jul 08, 2021
Call Us

$410

Get Our Price
Get Quote
Jul 06, 2021
Jul 10, 2021
Call Us

$410

Get Our Price
Get Quote
Jul 08, 2021
Jul 12, 2021
Call Us

$410

Get Our Price
Get Quote
Jul 11, 2021
Jul 15, 2021
Call Us

$410

Get Our Price
Get Quote
Jul 13, 2021
Jul 17, 2021
Call Us

$410

Get Our Price
Get Quote
Jul 15, 2021
Jul 19, 2021
Call Us

$410

Get Our Price
Get Quote
Jul 18, 2021
Jul 22, 2021
Call Us

$410

Get Our Price
Get Quote
Jul 20, 2021
Jul 24, 2021
Call Us

$410

Get Our Price
Get Quote
Jul 22, 2021
Jul 26, 2021
Call Us

$410

Get Our Price
Get Quote
Jul 25, 2021
Jul 29, 2021
Call Us

$410

Get Our Price
Get Quote
Jul 27, 2021
Jul 31, 2021
Call Us

$410

Get Our Price
Get Quote
Jul 29, 2021
Aug 02, 2021
Call Us

$410

Get Our Price
Get Quote
Aug 01, 2021
Aug 05, 2021
Call Us

$410

Get Our Price
Get Quote
Aug 03, 2021
Aug 07, 2021
Call Us

$410

Get Our Price
Get Quote
Aug 05, 2021
Aug 09, 2021
Call Us

$410

Get Our Price
Get Quote
Aug 08, 2021
Aug 12, 2021
Call Us

$410

Get Our Price
Get Quote
Aug 10, 2021
Aug 14, 2021
Call Us

$410

Get Our Price
Get Quote
Aug 12, 2021
Aug 16, 2021
Call Us

$410

Get Our Price
Get Quote
Aug 15, 2021
Aug 19, 2021
Call Us

$410

Get Our Price
Get Quote
Aug 17, 2021
Aug 21, 2021
Call Us

$410

Get Our Price
Get Quote
Aug 19, 2021
Aug 23, 2021
Call Us

$410

Get Our Price
Get Quote
Aug 22, 2021
Aug 26, 2021
Call Us

$410

Get Our Price
Get Quote
Aug 24, 2021
Aug 28, 2021
Call Us

$410

Get Our Price
Get Quote
Aug 26, 2021
Aug 30, 2021
Call Us

$410

Get Our Price
Get Quote
Aug 29, 2021
Sep 02, 2021
Call Us

$410

Get Our Price
Get Quote
Aug 31, 2021
Sep 04, 2021
Call Us

$410

Get Our Price
Get Quote
Sep 02, 2021
Sep 06, 2021
Call Us

$410

Get Our Price
Get Quote
Sep 05, 2021
Sep 09, 2021
Call Us

$410

Get Our Price
Get Quote
Sep 07, 2021
Sep 11, 2021
Call Us

$410

Get Our Price
Get Quote
Sep 09, 2021
Sep 13, 2021
Call Us

$410

Get Our Price
Get Quote
Sep 12, 2021
Sep 16, 2021
Call Us

$410

Get Our Price
Get Quote
Sep 14, 2021
Sep 18, 2021
Call Us

$410

Get Our Price
Get Quote
Sep 16, 2021
Sep 20, 2021
Call Us

$410

Get Our Price
Get Quote
Sep 19, 2021
Sep 23, 2021
Call Us

$410

Get Our Price
Get Quote
Sep 21, 2021
Sep 25, 2021
Call Us

$410

Get Our Price
Get Quote
Sep 23, 2021
Sep 27, 2021
Call Us

$410

Get Our Price
Get Quote
Sep 26, 2021
Sep 30, 2021
Call Us

$410

Get Our Price
Get Quote
Sep 28, 2021
Oct 02, 2021
Call Us

$410

Get Our Price
Get Quote
Sep 30, 2021
Oct 04, 2021
Call Us

$410

Get Our Price
Get Quote
Oct 03, 2021
Oct 07, 2021
Call Us

$410

Get Our Price
Get Quote
Oct 05, 2021
Oct 09, 2021
Call Us

$410

Get Our Price
Get Quote
Oct 07, 2021
Oct 11, 2021
Call Us

$410

Get Our Price
Get Quote
Oct 10, 2021
Oct 14, 2021
Call Us

$410

Get Our Price
Get Quote
Oct 12, 2021
Oct 16, 2021
Call Us

$410

Get Our Price
Get Quote
Oct 14, 2021
Oct 18, 2021
Call Us

$410

Get Our Price
Get Quote
Oct 17, 2021
Oct 21, 2021
Call Us

$410

Get Our Price
Get Quote
Oct 19, 2021
Oct 23, 2021
Call Us

$410

Get Our Price
Get Quote
Oct 21, 2021
Oct 25, 2021
Call Us

$410

Get Our Price
Get Quote
Oct 24, 2021
Oct 28, 2021
Call Us

$410

Get Our Price
Get Quote
Oct 26, 2021
Oct 30, 2021
Call Us

$410

Get Our Price
Get Quote
Oct 28, 2021
Nov 01, 2021
Call Us

$410

Get Our Price
Get Quote
Oct 31, 2021
Nov 04, 2021
Call Us

$410

Get Our Price
Get Quote
Nov 02, 2021
Nov 06, 2021
Call Us

$410

Get Our Price
Get Quote
Nov 04, 2021
Nov 08, 2021
Call Us

$410

Get Our Price
Get Quote
Nov 07, 2021
Nov 11, 2021
Call Us

$410

Get Our Price
Get Quote
Nov 09, 2021
Nov 13, 2021
Call Us

$410

Get Our Price
Get Quote
Nov 11, 2021
Nov 15, 2021
Call Us

$410

Get Our Price
Get Quote
Nov 14, 2021
Nov 18, 2021
Call Us

$410

Get Our Price
Get Quote
Nov 16, 2021
Nov 20, 2021
Call Us

$410

Get Our Price
Get Quote
Nov 18, 2021
Nov 22, 2021
Call Us

$410

Get Our Price
Get Quote
Nov 21, 2021
Nov 25, 2021
Call Us

$410

Get Our Price
Get Quote
Nov 23, 2021
Nov 27, 2021
Call Us

$410

Get Our Price
Get Quote
Nov 25, 2021
Nov 29, 2021
Call Us

$410

Get Our Price
Get Quote
Nov 28, 2021
Dec 02, 2021
Call Us

$410

Get Our Price
Get Quote
Nov 30, 2021
Dec 04, 2021
Call Us

$410

Get Our Price
Get Quote
Dec 02, 2021
Dec 06, 2021
Call Us

$410

Get Our Price
Get Quote
Dec 05, 2021
Dec 09, 2021
Call Us

$410

Get Our Price
Get Quote
Dec 07, 2021
Dec 11, 2021
Call Us

$410

Get Our Price
Get Quote
Dec 09, 2021
Dec 13, 2021
Call Us

$410

Get Our Price
Get Quote
Dec 12, 2021
Dec 16, 2021
Call Us

$410

Get Our Price
Get Quote
Dec 14, 2021
Dec 18, 2021
Call Us

$410

Get Our Price
Get Quote
Dec 16, 2021
Dec 20, 2021
Call Us

$410

Get Our Price
Get Quote
Dec 19, 2021
Dec 23, 2021
Call Us

$410

Get Our Price
Get Quote
Dec 21, 2021
Dec 25, 2021
Call Us

$410

Get Our Price
Get Quote
Dec 23, 2021
Dec 27, 2021
Call Us

$410

Get Our Price
Get Quote
Dec 26, 2021
Dec 30, 2021
Call Us

$410

Get Our Price
Get Quote
Dec 28, 2021
Jan 01, 2022
Call Us

$410

Get Our Price
Get Quote
Dec 30, 2021
Jan 03, 2022
Call Us

$410

Get Our Price
Get Quote
Jan 02, 2022
Jan 06, 2022
Call Us

$410

Get Our Price
Get Quote
Jan 04, 2022
Jan 08, 2022
Call Us

$410

Get Our Price
Get Quote
Jan 06, 2022
Jan 10, 2022
Call Us

$410

Get Our Price
Get Quote
Jan 09, 2022
Jan 13, 2022
Call Us

$410

Get Our Price
Get Quote
Jan 11, 2022
Jan 15, 2022
Call Us

$410

Get Our Price
Get Quote
Jan 13, 2022
Jan 17, 2022
Call Us

$410

Get Our Price
Get Quote
Jan 16, 2022
Jan 20, 2022
Call Us

$410

Get Our Price
Get Quote
Jan 18, 2022
Jan 22, 2022
Call Us

$410

Get Our Price
Get Quote
Jan 20, 2022
Jan 24, 2022
Call Us

$410

Get Our Price
Get Quote
Jan 23, 2022
Jan 27, 2022
Call Us

$410

Get Our Price
Get Quote
Jan 25, 2022
Jan 29, 2022
Call Us

$410

Get Our Price
Get Quote
Jan 27, 2022
Jan 31, 2022
Call Us

$410

Get Our Price
Get Quote
Jan 30, 2022
Feb 03, 2022
Call Us

$410

Get Our Price
Get Quote
Feb 01, 2022
Feb 05, 2022
Call Us

$410

Get Our Price
Get Quote
Feb 03, 2022
Feb 07, 2022
Call Us

$410

Get Our Price
Get Quote
Feb 06, 2022
Feb 10, 2022
Call Us

$410

Get Our Price
Get Quote
Feb 08, 2022
Feb 12, 2022
Call Us

$410

Get Our Price
Get Quote
Feb 10, 2022
Feb 14, 2022
Call Us

$410

Get Our Price
Get Quote
Feb 13, 2022
Feb 17, 2022
Call Us

$410

Get Our Price
Get Quote
Feb 15, 2022
Feb 19, 2022
Call Us

$410

Get Our Price
Get Quote
Feb 17, 2022
Feb 21, 2022
Call Us

$410

Get Our Price
Get Quote
Feb 20, 2022
Feb 24, 2022
Call Us

$410

Get Our Price
Get Quote
Feb 22, 2022
Feb 26, 2022
Call Us

$410

Get Our Price
Get Quote
Feb 24, 2022
Feb 28, 2022
Call Us

$410

Get Our Price
Get Quote
Feb 27, 2022
Mar 03, 2022
Call Us

$410

Get Our Price
Get Quote
Mar 01, 2022
Mar 05, 2022
Call Us

$410

Get Our Price
Get Quote
Mar 03, 2022
Mar 07, 2022
Call Us

$410

Get Our Price
Get Quote
Mar 06, 2022
Mar 10, 2022
Call Us

$410

Get Our Price
Get Quote
Mar 08, 2022
Mar 12, 2022
Call Us

$410

Get Our Price
Get Quote
Mar 10, 2022
Mar 14, 2022
Call Us

$410

Get Our Price
Get Quote
Mar 13, 2022
Mar 17, 2022
Call Us

$410

Get Our Price
Get Quote
Mar 15, 2022
Mar 19, 2022
Call Us

$410

Get Our Price
Get Quote
Mar 17, 2022
Mar 21, 2022
Call Us

$410

Get Our Price
Get Quote
Mar 20, 2022
Mar 24, 2022
Call Us

$410

Get Our Price
Get Quote
Mar 22, 2022
Mar 26, 2022
Call Us

$410

Get Our Price
Get Quote
Mar 24, 2022
Mar 28, 2022
Call Us

$410

Get Our Price
Get Quote
Mar 27, 2022
Mar 31, 2022
Call Us

$410

Get Our Price
Get Quote
Mar 31, 2022
Apr 04, 2022
Call Us

$410

Get Our Price
Get Quote
Apr 03, 2022
Apr 07, 2022
Call Us

$410

Get Our Price
Get Quote
Apr 05, 2022
Apr 09, 2022
Call Us

$410

Get Our Price
Get Quote
Apr 07, 2022
Apr 11, 2022
Call Us

$410

Get Our Price
Get Quote
Apr 10, 2022
Apr 14, 2022
Call Us

$410

Get Our Price
Get Quote
Apr 12, 2022
Apr 16, 2022
Call Us

$410

Get Our Price
Get Quote
Apr 14, 2022
Apr 18, 2022
Call Us

$410

Get Our Price
Get Quote
Apr 17, 2022
Apr 21, 2022
Call Us

$410

Get Our Price
Get Quote
Apr 19, 2022
Apr 23, 2022
Call Us

$410

Get Our Price
Get Quote
Apr 21, 2022
Apr 25, 2022
Call Us

$410

Get Our Price
Get Quote
Apr 24, 2022
Apr 28, 2022
Call Us

$410

Get Our Price
Get Quote
Apr 26, 2022
Apr 30, 2022
Call Us

$410

Get Our Price
Get Quote
Apr 28, 2022
May 02, 2022
Call Us

$410

Get Our Price
Get Quote
May 01, 2022
May 05, 2022
Call Us

$410

Get Our Price
Get Quote
May 03, 2022
May 07, 2022
Call Us

$410

Get Our Price
Get Quote
May 05, 2022
May 09, 2022
Call Us

$410

Get Our Price
Get Quote
May 08, 2022
May 12, 2022
Call Us

$410

Get Our Price
Get Quote
May 10, 2022
May 14, 2022
Call Us

$410

Get Our Price
Get Quote
May 12, 2022
May 16, 2022
Call Us

$410

Get Our Price
Get Quote
May 15, 2022
May 19, 2022
Call Us

$410

Get Our Price
Get Quote
May 17, 2022
May 21, 2022
Call Us

$410

Get Our Price
Get Quote
May 19, 2022
May 23, 2022
Call Us

$410

Get Our Price
Get Quote
May 22, 2022
May 26, 2022
Call Us

$410

Get Our Price
Get Quote
May 24, 2022
May 28, 2022
Call Us

$410

Get Our Price
Get Quote
May 26, 2022
May 30, 2022
Call Us

$410

Get Our Price
Get Quote
May 29, 2022
Jun 02, 2022
Call Us

$410

Get Our Price
Get Quote
May 31, 2022
Jun 04, 2022
Call Us

$410

Get Our Price
Get Quote
Jun 02, 2022
Jun 06, 2022
Call Us

$410

Get Our Price
Get Quote
Jun 05, 2022
Jun 09, 2022
Call Us

$410

Get Our Price
Get Quote
Jun 07, 2022
Jun 11, 2022
Call Us

$410

Get Our Price
Get Quote
Jun 09, 2022
Jun 13, 2022
Call Us

$410

Get Our Price
Get Quote
Jun 12, 2022
Jun 16, 2022
Call Us

$410

Get Our Price
Get Quote
Jun 14, 2022
Jun 18, 2022
Call Us

$410

Get Our Price
Get Quote
Jun 16, 2022
Jun 20, 2022
Call Us

$410

Get Our Price
Get Quote
Jun 19, 2022
Jun 23, 2022
Call Us

$410

Get Our Price
Get Quote
Jun 21, 2022
Jun 25, 2022
Call Us

$410

Get Our Price
Get Quote
Jun 23, 2022
Jun 27, 2022
Call Us

$410

Get Our Price
Get Quote
Jun 26, 2022
Jun 30, 2022
Call Us

$410

Get Our Price
Get Quote
Jun 28, 2022
Jul 02, 2022
Call Us

$410

Get Our Price
Get Quote
Jun 30, 2022
Jul 04, 2022
Call Us

$410

Get Our Price
Get Quote
Jul 03, 2022
Jul 07, 2022
Call Us

$410

Get Our Price
Get Quote
Jul 05, 2022
Jul 09, 2022
Call Us

$410

Get Our Price
Get Quote
Jul 07, 2022
Jul 11, 2022
Call Us

$410

Get Our Price
Get Quote
Jul 10, 2022
Jul 14, 2022
Call Us

$410

Get Our Price
Get Quote
Jul 12, 2022
Jul 16, 2022
Call Us

$410

Get Our Price
Get Quote
Jul 14, 2022
Jul 18, 2022
Call Us

$410

Get Our Price
Get Quote
Jul 17, 2022
Jul 21, 2022
Call Us

$410

Get Our Price
Get Quote
Jul 19, 2022
Jul 23, 2022
Call Us

$410

Get Our Price
Get Quote
Jul 21, 2022
Jul 25, 2022
Call Us

$410

Get Our Price
Get Quote
Jul 24, 2022
Jul 28, 2022
Call Us

$410

Get Our Price
Get Quote
Jul 26, 2022
Jul 30, 2022
Call Us

$410

Get Our Price
Get Quote
Jul 28, 2022
Aug 01, 2022
Call Us

$410

Get Our Price
Get Quote
Jul 31, 2022
Aug 04, 2022
Call Us

$410

Get Our Price
Get Quote
Aug 02, 2022
Aug 06, 2022
Call Us

$410

Get Our Price
Get Quote
Aug 04, 2022
Aug 08, 2022
Call Us

$410

Get Our Price
Get Quote
Aug 07, 2022
Aug 11, 2022
Call Us

$410

Get Our Price
Get Quote
Aug 09, 2022
Aug 13, 2022
Call Us

$410

Get Our Price
Get Quote
Aug 11, 2022
Aug 15, 2022
Call Us

$410

Get Our Price
Get Quote
Aug 14, 2022
Aug 18, 2022
Call Us

$410

Get Our Price
Get Quote
Aug 16, 2022
Aug 20, 2022
Call Us

$410

Get Our Price
Get Quote
Aug 18, 2022
Aug 22, 2022
Call Us

$410

Get Our Price
Get Quote
Aug 21, 2022
Aug 25, 2022
Call Us

$410

Get Our Price
Get Quote
Aug 23, 2022
Aug 27, 2022
Call Us

$410

Get Our Price
Get Quote
Aug 25, 2022
Aug 29, 2022
Call Us

$410

Get Our Price
Get Quote
Aug 28, 2022
Sep 01, 2022
Call Us

$410

Get Our Price
Get Quote
Aug 30, 2022
Sep 03, 2022
Call Us

$410

Get Our Price
Get Quote
Sep 01, 2022
Sep 05, 2022
Call Us

$410

Get Our Price
Get Quote
Sep 04, 2022
Sep 08, 2022
Call Us

$410

Get Our Price
Get Quote
Sep 06, 2022
Sep 10, 2022
Call Us

$410

Get Our Price
Get Quote
Sep 08, 2022
Sep 12, 2022
Call Us

$410

Get Our Price
Get Quote
Sep 11, 2022
Sep 15, 2022
Call Us

$410

Get Our Price
Get Quote
Sep 13, 2022
Sep 17, 2022
Call Us

$410

Get Our Price
Get Quote
Sep 15, 2022
Sep 19, 2022
Call Us

$410

Get Our Price
Get Quote
Sep 18, 2022
Sep 22, 2022
Call Us

$410

Get Our Price
Get Quote
Sep 20, 2022
Sep 24, 2022
Call Us

$410

Get Our Price
Get Quote
Sep 22, 2022
Sep 26, 2022
Call Us

$410

Get Our Price
Get Quote
Sep 25, 2022
Sep 29, 2022
Call Us

$410

Get Our Price
Get Quote
Sep 27, 2022
Oct 01, 2022
Call Us

$410

Get Our Price
Get Quote
Sep 29, 2022
Oct 03, 2022
Call Us

$410

Get Our Price
Get Quote
Oct 02, 2022
Oct 06, 2022
Call Us

$410

Get Our Price
Get Quote
Oct 04, 2022
Oct 08, 2022
Call Us

$410

Get Our Price
Get Quote
Oct 06, 2022
Oct 10, 2022
Call Us

$410

Get Our Price
Get Quote
Oct 09, 2022
Oct 13, 2022
Call Us

$410

Get Our Price
Get Quote
Oct 11, 2022
Oct 15, 2022
Call Us

$410

Get Our Price
Get Quote
Oct 13, 2022
Oct 17, 2022
Call Us

$410

Get Our Price
Get Quote
Oct 16, 2022
Oct 20, 2022
Call Us

$410

Get Our Price
Get Quote
Oct 18, 2022
Oct 22, 2022
Call Us

$410

Get Our Price
Get Quote
Oct 20, 2022
Oct 24, 2022
Call Us

$410

Get Our Price
Get Quote
Oct 23, 2022
Oct 27, 2022
Call Us

$410

Get Our Price
Get Quote
Oct 25, 2022
Oct 29, 2022
Call Us

$410

Get Our Price
Get Quote
Oct 27, 2022
Oct 31, 2022
Call Us

$410

Get Our Price
Get Quote
Oct 30, 2022
Nov 03, 2022
Call Us

$410

Get Our Price
Get Quote
Nov 01, 2022
Nov 05, 2022
Call Us

$410

Get Our Price
Get Quote
Nov 03, 2022
Nov 07, 2022
Call Us

$410

Get Our Price
Get Quote
Nov 06, 2022
Nov 10, 2022
Call Us

$410

Get Our Price
Get Quote
Nov 08, 2022
Nov 12, 2022
Call Us

$410

Get Our Price
Get Quote
Nov 10, 2022
Nov 14, 2022
Call Us

$410

Get Our Price
Get Quote
Nov 13, 2022
Nov 17, 2022
Call Us

$410

Get Our Price
Get Quote
Nov 15, 2022
Nov 19, 2022
Call Us

$410

Get Our Price
Get Quote
Nov 17, 2022
Nov 21, 2022
Call Us

$410

Get Our Price
Get Quote
Nov 20, 2022
Nov 24, 2022
Call Us

$410

Get Our Price
Get Quote
Nov 22, 2022
Nov 26, 2022
Call Us

$410

Get Our Price
Get Quote
Nov 24, 2022
Nov 28, 2022
Call Us

$410

Get Our Price
Get Quote
Nov 27, 2022
Dec 01, 2022
Call Us

$410

Get Our Price
Get Quote
Nov 29, 2022
Dec 03, 2022
Call Us

$410

Get Our Price
Get Quote
Dec 01, 2022
Dec 05, 2022
Call Us

$410

Get Our Price
Get Quote
Dec 04, 2022
Dec 08, 2022
Call Us

$410

Get Our Price
Get Quote
Dec 06, 2022
Dec 10, 2022
Call Us

$410

Get Our Price
Get Quote
Dec 08, 2022
Dec 12, 2022
Call Us

$410

Get Our Price
Get Quote
Dec 11, 2022
Dec 15, 2022
Call Us

$410

Get Our Price
Get Quote
Dec 13, 2022
Dec 17, 2022
Call Us

$410

Get Our Price
Get Quote
Dec 15, 2022
Dec 19, 2022
Call Us

$410

Get Our Price
Get Quote
Dec 18, 2022
Dec 22, 2022
Call Us

$410

Get Our Price
Get Quote
Dec 20, 2022
Dec 24, 2022
Call Us

$410

Get Our Price
Get Quote
Dec 22, 2022
Dec 26, 2022
Call Us

$410

Get Our Price
Get Quote
Dec 25, 2022
Dec 29, 2022
Call Us

$410

Get Our Price
Get Quote
Dec 27, 2022
Dec 31, 2022
Call Us

$410

Get Our Price
Get Quote
Dec 29, 2022
Jan 02, 2023
Call Us

$410

Get Our Price
Get Quote
Call or submit a quote for award-winning value and service!
Tour Itinerary
Travel to Nepal and hike through the Annapurnas, one of the most naturally beautiful regions on the planet, on this active adventure. Through rocky terrain, lush forests and fields of wildflowers, and under the shadow of snowy peaks, spend each day walking through the wonder of nature. Stop and rest at rural villages for a glimpse into a simple, traditional life. Reach a prime vantage point which offers panoramic views of the awesome Annapurna region - a true highlight of an unforgettable journey.
Day 1

Pokhara/Kalikasthan - Yangjakot trek (1440m)

Namaste! Welcome to Nepal.Meet your trek leader at the Pokhara office at 9.00AM ready to embark on a scenic drive to the outlying village of Kalikasthan. Enter a world of friendly villagers, terraced fields, alpine meadows and rhododendron forest set before a back-drop of snow-clad peaks. Begin with a walk down to the Modi river (2hrs approx). Along the way pass through delightful little villages and enjoy mesmerizing vistas of the Lamjung Himal and Annapurna II mountains.Cross over a long suspension bridge in the Modi Valley, pass through a densely shaded Sal forest, and ascend steeply to the village of Chachowk. Continue on to the village of Yangjakot where we spend the night in a homestay (3hrs approx.) (1440m).

Day 2

Yangjakot - Tanting trek (1580m)

This morning take a gradually descending track down to the Modi Valley (1.5hr approx). Cross the river and follow the path on the western flank of the river to the village of Chasu (1.5hr approx). A long flight of steep but well-laid stone steps tests your fitness and takes you past verdant terraced fields to Tanting (2hrs approx). This Gurung village is typical of the raw beauty of traditional Nepalese hillside villages. We spend the night in a homestay (1580m).

Day 3

Tanting - Siklis trek (1980m)

This morning take the gradual descending track down to the river (1.5hr approx). After crossing, head to uphill to Siklis, where we stop for the day ( 2.5 hr approx) (1980m).You'll be hard pressed to find a more delightful place to spend your day than Siklis, a village with welcoming inhabitants, picturesque terraced fields, alpine meadows and views of the giants of the Annapurnas section of the Himalayas: Annapurna IV (7,525m), Annapurna II (7,937m) and the monolithic hulk of Lamjung Himal.There are many activities with which to fill your time in this village. You can hike to viewpoints, explore the surrounding villages, and soak up the rhythm of local life. You can also help your host with the daily chores, perhaps getting your hands dirty in the farms!

Day 4

Siklis to Ghale Gaun trek (1620m)

After a tranquil day in Siklis, set out on the longest section of your trek. Leave the village and enter deep woods trekking westwards with snow-capped peaks to your right. Make a steep climb up to a grassy wooded knoll known as Tara Top (4hrs approx) (2800m). This is the vantage-point for a spectacular 360-degree view that encompasses most of the Annapurna massif. Clear skies will allow for unforgettable memories of this majestic panorama.Descend through shady forests of rhododendron hung heavy with lichen and moss, with wild flowers on the sunnier banks and wild orchids attached to the branches above us, before arriving at Ghale Gaun (approx 3hrs), our stop for the night (1620m).

Day 5

Ghale Gaun to Bhurjung Khola trek/Pokhara

Head down to Bhurjung Khola, a tributary of the Seti River, following it south until you reach the road-head (2hrs approx) where your transport awaits to return you to Pokhara (1.5hr drive).Our trip finishes in Pokhara this afternoon around 1pm. Extra accommodation or a transfer back to Kathmandu are available. If you wish to leave today, you will need to book a flight as buses to Kathmandu all leave before 1pm. Please speak to your agent when booking.
The hills can be steep and the going tough, but the rewards at your destination are well worth the aching legs. Sit back with a cup of tea after a long day and watch the kids play, the sun set and the locals go about their lives.
Pokhara must be the most relaxed place in Nepal. Spend a few extra days soaking it up.
Gain a fascinating insight into 'real' life in the Gurung villages, where you're unlikely to see other tourists.
Watch a magnificent sunrise over the Himalayan massif from Sarangkot.
Prepare for some stunning views of the surrounding snowy mountains. Better yet, enjoy these with a local leader and porters who will quickly become firm friends.
Stay in local tea houses for a more authentic experience.
Style: Basix

Question: How many suitcases can I take with me on my trip?
Each person is allowed one "check-in," and one "carry-on." Remember to take all valuables with you as "carry-on", because electronic equipment, cameras, laptops, jewelry, business documents and money are not covered by the airlines' liability, so always carry them aboard with you.
Question: Is Airfare Included in the Price?
Airfare from your point of origin to and from the trip is not included in the land price.
Similar Tours Other Travelers Liked
The trip was both both educational and exciting. I very much enjoyed the sights and culture.
The itinerary was just as I expected! The guide was very good as were the accomodations
Intrepid did such a great job. I never had to worry about where I was supposed to be and it felt so good not to worry about a thing but just to enjoy myself. Our guide was extremely knowledgeable about culture and history.
Taiwan people very friendly. Accommodation were centrally located and easily accessible. Did extra activities then in brochure which was greatly.
Larus our tour guide did an excellent job and was very attentive to our needs. He is very knowledgeable and has a great sense of humor.
Our guide Tarang chandola was exceptional. Courteous, knowledgeable, organized, polite, professional and went above and beyond taking care of our needs and requests offen anticipating what that might be. He made sure we all had the best possible time and offered suggestions to meet the needs of everyone on the tour. This made the trip even more enjoyable.
AffordableTours.com® does not itself offer, service or administer the Travel Packages, and the ultimate terms and conditions of any Travel Package made available via the Site Offerings (including the prices quoted in connection with same) will be determined by the applicable Third-Party Travel Service Provider. AffordableTours.com® does not represent or warrant that the Price Quotes are accurate, up-to-date or free of error, or that same will be honored by the applicable Third-Party Travel Service Providers. All Price Quotes, Travel Package availability, Travel Package details/itinerary and other Content are subject to change without notice. All travel details published by and through the Site Offerings should be confirmed directly with the applicable Third-Party Travel Service Provider prior to making any travel plans. Reliance on any information made available to you by and through the Site Offerings is solely at your own risk.
How It Works
Vacationing has never been easier or cheaper with the help of a dedicated travel consultant from AffordableTours.com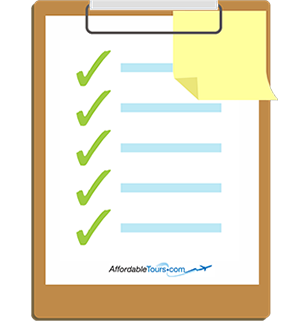 Find your perfect trip on our website and simply request a free quote. Need to speak to a live person? Call us 7 days a week at 1-800-935-2620. No robots here!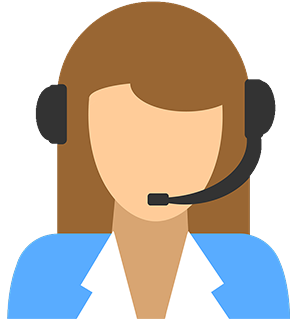 Your personal travel consultant will reach out and be your point of contact for your entire travel experience from start to finish. Did we mention you'll be working with an award winning team? Sweet!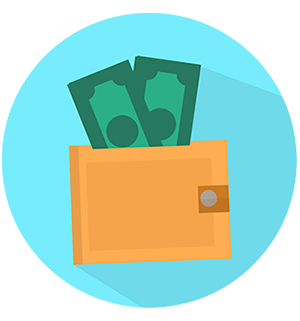 Because we're one of the largest sellers of travel, we're able to give you a discount on your vacation package. No one beats our prices!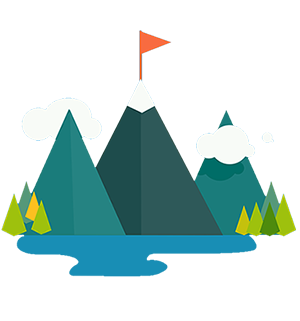 Knowing you got the best deal, all that's left is for you to pack your bags and enjoy your vacation!