Dates & Prices
Start Date
End Date
Offers
Brochure
Land Price
Our Price
Quote
Nov 07, 2020
Nov 15, 2020
Call Us

$1,000

Get Our Price
Get Quote
Jan 09, 2021
Jan 17, 2021
Call Us

$980

Get Our Price
Get Quote
Jan 23, 2021
Jan 31, 2021
Call Us

$980

Get Our Price
Get Quote
Feb 06, 2021
Feb 14, 2021
Call Us

$980

Get Our Price
Get Quote
Feb 20, 2021
Feb 28, 2021
Call Us

$980

Get Our Price
Get Quote
Mar 06, 2021
Mar 14, 2021
Call Us

$945

Get Our Price
Get Quote
Mar 20, 2021
Mar 28, 2021
Call Us

$945

Get Our Price
Get Quote
Mar 29, 2021
Apr 06, 2021
Call Us

$945

Get Our Price
Get Quote
Apr 03, 2021
Apr 11, 2021
Call Us

$945

Get Our Price
Get Quote
Apr 05, 2021
Apr 13, 2021
Call Us

$945

Get Our Price
Get Quote
Apr 12, 2021
Apr 20, 2021
Call Us

$945

Get Our Price
Get Quote
Apr 26, 2021
May 04, 2021
Call Us

$945

Get Our Price
Get Quote
May 15, 2021
May 23, 2021
Call Us

$910

Get Our Price
Get Quote
Jun 05, 2021
Jun 13, 2021
Call Us

$910

Get Our Price
Get Quote
Jun 19, 2021
Jun 27, 2021
Call Us

$910

Get Our Price
Get Quote
Jul 03, 2021
Jul 11, 2021
Call Us

$910

Get Our Price
Get Quote
Jul 10, 2021
Jul 18, 2021
Call Us

$910

Get Our Price
Get Quote
Jul 24, 2021
Aug 01, 2021
Call Us

$910

Get Our Price
Get Quote
Jul 31, 2021
Aug 08, 2021
Call Us

$910

Get Our Price
Get Quote
Aug 07, 2021
Aug 15, 2021
Call Us

$910

Get Our Price
Get Quote
Aug 14, 2021
Aug 22, 2021
Call Us

$910

Get Our Price
Get Quote
Aug 21, 2021
Aug 29, 2021
Call Us

$910

Get Our Price
Get Quote
Sep 04, 2021
Sep 12, 2021
Call Us

$910

Get Our Price
Get Quote
Sep 11, 2021
Sep 19, 2021
Call Us

$910

Get Our Price
Get Quote
Sep 18, 2021
Sep 26, 2021
Call Us

$910

Get Our Price
Get Quote
Sep 25, 2021
Oct 03, 2021
Call Us

$910

Get Our Price
Get Quote
Oct 02, 2021
Oct 10, 2021
Call Us

$910

Get Our Price
Get Quote
Oct 09, 2021
Oct 17, 2021
Call Us

$945

Get Our Price
Get Quote
Oct 16, 2021
Oct 24, 2021
Call Us

$945

Get Our Price
Get Quote
Oct 23, 2021
Oct 31, 2021
Call Us

$945

Get Our Price
Get Quote
Oct 30, 2021
Nov 07, 2021
Call Us

$945

Get Our Price
Get Quote
Nov 06, 2021
Nov 14, 2021
Call Us

$945

Get Our Price
Get Quote
Nov 13, 2021
Nov 21, 2021
Call Us

$945

Get Our Price
Get Quote
Nov 15, 2021
Nov 23, 2021
Call Us

$945

Get Our Price
Get Quote
Nov 20, 2021
Nov 28, 2021
Call Us

$945

Get Our Price
Get Quote
Nov 22, 2021
Nov 30, 2021
Call Us

$980

Get Our Price
Get Quote
Nov 27, 2021
Dec 05, 2021
Call Us

$980

Get Our Price
Get Quote
Nov 29, 2021
Dec 07, 2021
Call Us

$980

Get Our Price
Get Quote
Dec 04, 2021
Dec 12, 2021
Call Us

$980

Get Our Price
Get Quote
Dec 06, 2021
Dec 14, 2021
Call Us

$980

Get Our Price
Get Quote
Dec 11, 2021
Dec 19, 2021
Call Us

$980

Get Our Price
Get Quote
Dec 13, 2021
Dec 21, 2021
Call Us

$980

Get Our Price
Get Quote
Dec 18, 2021
Dec 26, 2021
Call Us

$980

Get Our Price
Get Quote
Dec 20, 2021
Dec 28, 2021
Call Us

$980

Get Our Price
Get Quote
Dec 25, 2021
Jan 02, 2022
Call Us

$980

Get Our Price
Get Quote
Dec 27, 2021
Jan 04, 2022
Call Us

$980

Get Our Price
Get Quote
Jan 01, 2022
Jan 09, 2022
Call Us

$910

Get Our Price
Get Quote
Jan 07, 2022
Jan 15, 2022
Call Us

$910

Get Our Price
Get Quote
Jan 10, 2022
Jan 18, 2022
Call Us

$910

Get Our Price
Get Quote
Jan 22, 2022
Jan 30, 2022
Call Us

$910

Get Our Price
Get Quote
Jan 31, 2022
Feb 08, 2022
Call Us

$910

Get Our Price
Get Quote
Feb 12, 2022
Feb 20, 2022
Call Us

$910

Get Our Price
Get Quote
Feb 18, 2022
Feb 26, 2022
Call Us

$910

Get Our Price
Get Quote
Feb 21, 2022
Mar 01, 2022
Call Us

$910

Get Our Price
Get Quote
Feb 26, 2022
Mar 06, 2022
Call Us

$910

Get Our Price
Get Quote
Mar 12, 2022
Mar 20, 2022
Call Us

$910

Get Our Price
Get Quote
Mar 21, 2022
Mar 29, 2022
Call Us

$910

Get Our Price
Get Quote
Mar 26, 2022
Apr 03, 2022
Call Us

$910

Get Our Price
Get Quote
Apr 02, 2022
Apr 10, 2022
Call Us

$910

Get Our Price
Get Quote
Apr 04, 2022
Apr 12, 2022
Call Us

$910

Get Our Price
Get Quote
Apr 11, 2022
Apr 19, 2022
Call Us

$910

Get Our Price
Get Quote
Apr 25, 2022
May 03, 2022
Call Us

$910

Get Our Price
Get Quote
May 14, 2022
May 22, 2022
Call Us

$910

Get Our Price
Get Quote
Jun 04, 2022
Jun 12, 2022
Call Us

$910

Get Our Price
Get Quote
Jun 18, 2022
Jun 26, 2022
Call Us

$910

Get Our Price
Get Quote
Jul 02, 2022
Jul 10, 2022
Call Us

$910

Get Our Price
Get Quote
Jul 09, 2022
Jul 17, 2022
Call Us

$910

Get Our Price
Get Quote
Jul 23, 2022
Jul 31, 2022
Call Us

$910

Get Our Price
Get Quote
Jul 30, 2022
Aug 07, 2022
Call Us

$910

Get Our Price
Get Quote
Aug 06, 2022
Aug 14, 2022
Call Us

$910

Get Our Price
Get Quote
Aug 13, 2022
Aug 21, 2022
Call Us

$910

Get Our Price
Get Quote
Aug 20, 2022
Aug 28, 2022
Call Us

$910

Get Our Price
Get Quote
Sep 03, 2022
Sep 11, 2022
Call Us

$910

Get Our Price
Get Quote
Sep 10, 2022
Sep 18, 2022
Call Us

$910

Get Our Price
Get Quote
Sep 17, 2022
Sep 25, 2022
Call Us

$910

Get Our Price
Get Quote
Sep 24, 2022
Oct 02, 2022
Call Us

$910

Get Our Price
Get Quote
Oct 01, 2022
Oct 09, 2022
Call Us

$910

Get Our Price
Get Quote
Oct 08, 2022
Oct 16, 2022
Call Us

$910

Get Our Price
Get Quote
Oct 15, 2022
Oct 23, 2022
Call Us

$910

Get Our Price
Get Quote
Oct 22, 2022
Oct 30, 2022
Call Us

$910

Get Our Price
Get Quote
Oct 29, 2022
Nov 06, 2022
Call Us

$910

Get Our Price
Get Quote
Nov 05, 2022
Nov 13, 2022
Call Us

$910

Get Our Price
Get Quote
Nov 12, 2022
Nov 20, 2022
Call Us

$910

Get Our Price
Get Quote
Nov 14, 2022
Nov 22, 2022
Call Us

$910

Get Our Price
Get Quote
Nov 19, 2022
Nov 27, 2022
Call Us

$910

Get Our Price
Get Quote
Nov 21, 2022
Nov 29, 2022
Call Us

$910

Get Our Price
Get Quote
Nov 26, 2022
Dec 04, 2022
Call Us

$910

Get Our Price
Get Quote
Nov 28, 2022
Dec 06, 2022
Call Us

$910

Get Our Price
Get Quote
Dec 03, 2022
Dec 11, 2022
Call Us

$910

Get Our Price
Get Quote
Dec 10, 2022
Dec 18, 2022
Call Us

$910

Get Our Price
Get Quote
Dec 12, 2022
Dec 20, 2022
Call Us

$910

Get Our Price
Get Quote
Dec 17, 2022
Dec 25, 2022
Call Us

$910

Get Our Price
Get Quote
Dec 19, 2022
Dec 27, 2022
Call Us

$910

Get Our Price
Get Quote
Dec 24, 2022
Jan 01, 2023
Call Us

$910

Get Our Price
Get Quote
Dec 26, 2022
Jan 03, 2023
Call Us

$910

Get Our Price
Get Quote
Call or submit a quote for award-winning value and service!
Tour Itinerary
Set out on an insightful journey through the temple-strewn landscapes, traditional cultures and enthralling cities of Cambodia on this incredible nine-day express adventure. From the bustle of Thailand's heady capital of Bangkok, dive straight into the stately grandeur of Angkor, the rural charms of a village homestay and the cosmopolitan flavours of Phnom Penh. This highlights adventure through the heart of Cambodia is sure to leave you with some unforgettable memories of a fascinating part of Asia.
Day 1: Bangkok
Sa-wat dee! Welcome to Thailand. Your adventure begins with an important welcome meeting at 6 pm. Bangkok has so much to offer those with time to explore, so perhaps arrive a day or two early and take a riverboat to Chinatown to wander the crowded streets, uncover the magnificent Grand Palace and the Temple of the Emerald Buddha, pay a visit to Wat Pho (home to the country's largest reclining Buddha), wander down the tourist mecca of Khao San Road, or indulge in some Thai massage. After the meeting tonight perhaps gather your fellow travellers together and tuck into some world-renowned street food.
Day 2: Siem Reap
It's a long drive from Bangkok to Siem Reap by private minibus today (approximately 10 hours including border crossings and lunch). The small but expanding town of Siem Reap is the gateway to Angkor. This is the most popular destination for travellers in all of Cambodia, perhaps even in South East Asia. You'll probably notice a change of pace here, so take a walk and enjoy the atmosphere. Perhaps start by hitting the local markets to try some delicious street food.
Day 3: Siem Reap/Angkor Wat
Spend a full day temple-hopping with your local guide to make the most of your visit to the world-famous Angkor complex, built between the ninth and 13th centuries when the Khmer empire was the pre-eminent influence in South East Asia. The ruins are scattered over an area of some 160 square kilometres, but the main cluster of temples is close to Siem Reap so you'll have plenty of time to fully appreciate the great archaeological sites. These include Angkor Wat, Bayon and Ta Prohm. The temples were believed to represent the cosmic world and were set in perfect balance, symmetry and composition. The intricately carved bas-reliefs and architectural designs are mind-blowing and there are spectacular photographic opportunities at any time of day – watching a sunrise or sunset is a must.
Day 4: Siem Reap/Angkor Wat
Continue your exploration of the Angkor Complex this morning on a half-day tour. The constructions you'll see yesterday and today include the eponymous Angkor Wat, the largest and most complete structure, and the only one of Angkor's temples that has its entrance facing west – the others face east. Then there is Angkor Thom – the 'Great Royal City' – a temple that is famous for its series of colossal human faces carved in stone. Of all the temples visited, Bayon temple is the centrepiece, with over 200 smiling carved faces and more than 50 gothic towers. You'll also visit Ta Prohm temple, where nature has taken over again and large trees are interwoven in the stone foundations of the structure. After the tour, you will then be free to do as you please in Siem Reap. There are a load of optional activities to choose from, or otherwise, go exploring the creative and cultural scene in the markets in town.
Day 5: Siem Reap
Today is free for you to choose your own adventure in Siem Reap. If you'd like, you can head back into Angkor Wat, as your site pass covers you for another day of exploring. Instead, if you feel like some adventure, maybe do the Angkor zip-line course, which gives you a birds-eye view of the beautiful rainforest – and an adrenaline rush, of course. Depending on the season there may be a chance to visit Tonle Sap Lake and its floating villages. Your group leader has all the right people in the right places, so be sure to ask them for their recommendations and what's possible to do today.
Day 6: Sambor Prei Kuk
Travel by private minibus to Sambor Prei Kuk and your homestay (approximately 3.5 hours). You will embark on a tour of the village with your local guide. The guide will introduce you to the way of life of the local people, your homestay facilities and your hosts for tonight. Facilities are simple at your homestay, but this is a fantastic opportunity to experience everyday life in rural Cambodia. The temple ruins at Sambor Prei Kuk just nearby are some of the oldest in the country (dating back to the sixth century) and are well worth a visit, if you choose to do so. In the evening, relax and unwind as you enjoy a traditional Khmer dinner with your host family.
Day 7: Phnom Penh
After breakfast, leave the village and travel to Phnom Penh in a private minibus (approximately 4 hours). The journey is a great opportunity to see the real Cambodia, with several stops at points of interest along the way. It may be possible to see the cottage industry at Santuk Silk Farm and sample the local cuisine of deep-fried spiders at Skuon. Cambodia's capital is set on a major junction of the Mekong and Tonle Sap rivers and boasts some fine examples of French-influenced architecture. This afternoon, enjoy some free time for optional activities. Perhaps explore Wat Phnom – a peaceful temple situated on a local hill. A great way to see the city's key landmarks is a cyclo tour, which generally covers the Psar Thmei (Central Market), US Embassy, Wat Phnom, Mekong riverfront, Independence Monument and Royal Palace. If you're in the mood for shopping, stop in at the Psar Thmei (Central Market), or travel out to Psar Tuol Tom Pong (Russian Market) for the best range of local souvenirs.
Day 8: Phnom Penh
Phnom Penh remains a living relic of the country's past struggles and successes. Your day includes visits to the Tuol Sleng Genocide Museum (S21) and the Killing Fields of Choeung Ek, which tell the story of the tragic legacy of the Khmer Rouge. S21 is a former school that served as a Khmer Rouge torture centre, and it's estimated that more than 20,000 people were held and tortured here. The Killing Fields of Choeung Ek are home to a stupa made up of some 8000 human skulls, marking the execution ground for the torture victims of Tuol Sleng. After visiting both sites, you'll have free time for the rest of the day. Perhaps learn about a brighter period in Cambodian history with a visit to the Royal Palace and Silver Pagoda, while the National Museum, housed in a beautiful traditional building is a great place to see some excellent Khmer craftmanship. An ideal way to spend the late afternoon and evening is to stroll along the famous Sisowath Quay and enjoy a coffee or cocktail at one of the many riverside cafes.
Day 9: Phnom Penh
There are no activities planned for the final day and you are able to depart the accommodation at any time. If you would like to spend some more time in Phnom Penh, we'll be happy to book additional accommodation for you (subject to availability). You might enjoy one of the Urban Adventures offered: Mekong Sunset or Phnom Penh Street Food by Night. Your leader can assist you with booking the tour of your choice.
Siem Reap - Three day Angkor Pass
Siem Reap - Angkor Temples Guided Tour
Siem Reap - Angkor Temples Guided Tour
Homestay - Village Tour with local guide
Sambor Prei Kuk - Traditional Khmer Dinner
Phnom Penh - Tuol Sleng Genocide Museum (S21)
Phnom Penh - The Killing Fields of Choeung Ek
Meals
7 Breakfast(s) Included
1 Dinner(s) Included

Style: Original

Homestay (1 night), Hotel (7 nights)
Question: How many suitcases can I take with me on my trip?
Each person is allowed one "check-in," and one "carry-on." Remember to take all valuables with you as "carry-on", because electronic equipment, cameras, laptops, jewelry, business documents and money are not covered by the airlines' liability, so always carry them aboard with you.
Question: Is Airfare Included in the Price?
Airfare from your point of origin to and from the trip is not included in the land price.
Similar Tours Other Travelers Liked
The trip was both both educational and exciting. I very much enjoyed the sights and culture.
The itinerary was just as I expected! The guide was very good as were the accomodations
Intrepid did such a great job. I never had to worry about where I was supposed to be and it felt so good not to worry about a thing but just to enjoy myself. Our guide was extremely knowledgeable about culture and history.
Taiwan people very friendly. Accommodation were centrally located and easily accessible. Did extra activities then in brochure which was greatly.
Larus our tour guide did an excellent job and was very attentive to our needs. He is very knowledgeable and has a great sense of humor.
Our guide Tarang chandola was exceptional. Courteous, knowledgeable, organized, polite, professional and went above and beyond taking care of our needs and requests offen anticipating what that might be. He made sure we all had the best possible time and offered suggestions to meet the needs of everyone on the tour. This made the trip even more enjoyable.
AffordableTours.com® does not itself offer, service or administer the Travel Packages, and the ultimate terms and conditions of any Travel Package made available via the Site Offerings (including the prices quoted in connection with same) will be determined by the applicable Third-Party Travel Service Provider. AffordableTours.com® does not represent or warrant that the Price Quotes are accurate, up-to-date or free of error, or that same will be honored by the applicable Third-Party Travel Service Providers. All Price Quotes, Travel Package availability, Travel Package details/itinerary and other Content are subject to change without notice. All travel details published by and through the Site Offerings should be confirmed directly with the applicable Third-Party Travel Service Provider prior to making any travel plans. Reliance on any information made available to you by and through the Site Offerings is solely at your own risk.
How It Works
Vacationing has never been easier or cheaper with the help of a dedicated travel consultant from AffordableTours.com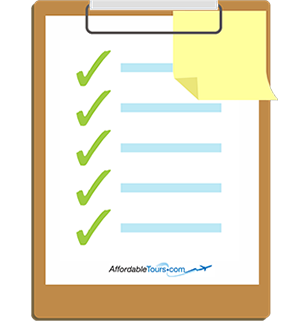 Find your perfect trip on our website and simply request a free quote. Need to speak to a live person? Call us 7 days a week at 1-800-935-2620. No robots here!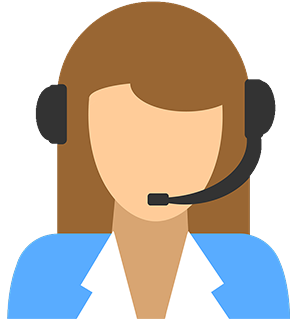 Your personal travel consultant will reach out and be your point of contact for your entire travel experience from start to finish. Did we mention you'll be working with an award winning team? Sweet!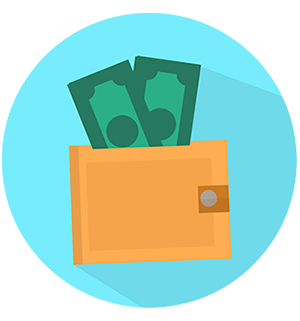 Because we're one of the largest sellers of travel, we're able to give you a discount on your vacation package. No one beats our prices!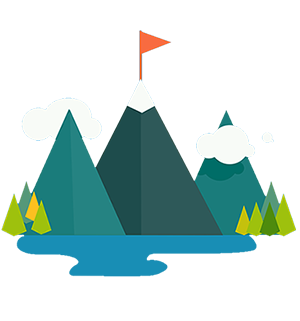 Knowing you got the best deal, all that's left is for you to pack your bags and enjoy your vacation!