Dates & Prices
Start Date
End Date
Offers
Brochure
Land Price
Our Price
Quote
Nov 05, 2020
Nov 08, 2020
Call Us

$437

Get Our Price
Get Quote
Nov 07, 2020
Nov 10, 2020
Call Us

$437

Get Our Price
Get Quote
Nov 08, 2020
Nov 11, 2020
Call Us

$437

Get Our Price
Get Quote
Nov 10, 2020
Nov 13, 2020
Call Us

$437

Get Our Price
Get Quote
Nov 12, 2020
Nov 15, 2020
Call Us

$437

Get Our Price
Get Quote
Nov 14, 2020
Nov 17, 2020
Call Us

$437

Get Our Price
Get Quote
Nov 15, 2020
Nov 18, 2020
Call Us

$437

Get Our Price
Get Quote
Nov 17, 2020
Nov 20, 2020
Call Us

$437

Get Our Price
Get Quote
Nov 19, 2020
Nov 22, 2020
Call Us

$437

Get Our Price
Get Quote
Nov 21, 2020
Nov 24, 2020
Call Us

$437

Get Our Price
Get Quote
Nov 22, 2020
Nov 25, 2020
Call Us

$437

Get Our Price
Get Quote
Nov 24, 2020
Nov 27, 2020
Call Us

$437

Get Our Price
Get Quote
Nov 26, 2020
Nov 29, 2020
Call Us

$437

Get Our Price
Get Quote
Nov 28, 2020
Dec 01, 2020
Call Us

$437

Get Our Price
Get Quote
Nov 29, 2020
Dec 02, 2020
Call Us

$437

Get Our Price
Get Quote
Dec 01, 2020
Dec 04, 2020
Call Us

$452

Get Our Price
Get Quote
Dec 03, 2020
Dec 06, 2020
Call Us

$452

Get Our Price
Get Quote
Dec 05, 2020
Dec 08, 2020
Call Us

$452

Get Our Price
Get Quote
Dec 06, 2020
Dec 09, 2020
Call Us

$452

Get Our Price
Get Quote
Dec 08, 2020
Dec 11, 2020
Call Us

$452

Get Our Price
Get Quote
Dec 10, 2020
Dec 13, 2020
Call Us

$452

Get Our Price
Get Quote
Dec 12, 2020
Dec 15, 2020
Call Us

$452

Get Our Price
Get Quote
Dec 13, 2020
Dec 16, 2020
Call Us

$452

Get Our Price
Get Quote
Dec 15, 2020
Dec 18, 2020
Call Us

$452

Get Our Price
Get Quote
Dec 17, 2020
Dec 20, 2020
Call Us

$452

Get Our Price
Get Quote
Dec 19, 2020
Dec 22, 2020
Call Us

$452

Get Our Price
Get Quote
Dec 20, 2020
Dec 23, 2020
Call Us

$505

Get Our Price
Get Quote
Dec 22, 2020
Dec 25, 2020
Call Us

$505

Get Our Price
Get Quote
Dec 24, 2020
Dec 27, 2020
Call Us

$505

Get Our Price
Get Quote
Dec 26, 2020
Dec 29, 2020
Call Us

$505

Get Our Price
Get Quote
Dec 27, 2020
Dec 30, 2020
Call Us

$690

Get Our Price
Get Quote
Dec 29, 2020
Jan 01, 2021
Call Us

$690

Get Our Price
Get Quote
Dec 31, 2020
Jan 03, 2021
Call Us

$690

Get Our Price
Get Quote
Jan 02, 2021
Jan 05, 2021
Call Us

$437

Get Our Price
Get Quote
Jan 03, 2021
Jan 06, 2021
Call Us

$437

Get Our Price
Get Quote
Jan 05, 2021
Jan 08, 2021
Call Us

$437

Get Our Price
Get Quote
Jan 07, 2021
Jan 10, 2021
Call Us

$425

Get Our Price
Get Quote
Jan 09, 2021
Jan 12, 2021
Call Us

$425

Get Our Price
Get Quote
Jan 10, 2021
Jan 13, 2021
Call Us

$425

Get Our Price
Get Quote
Jan 12, 2021
Jan 15, 2021
Call Us

$425

Get Our Price
Get Quote
Jan 14, 2021
Jan 17, 2021
Call Us

$425

Get Our Price
Get Quote
Jan 16, 2021
Jan 19, 2021
Call Us

$425

Get Our Price
Get Quote
Jan 17, 2021
Jan 20, 2021
Call Us

$425

Get Our Price
Get Quote
Jan 19, 2021
Jan 22, 2021
Call Us

$425

Get Our Price
Get Quote
Jan 21, 2021
Jan 24, 2021
Call Us

$425

Get Our Price
Get Quote
Jan 23, 2021
Jan 26, 2021
Call Us

$425

Get Our Price
Get Quote
Jan 24, 2021
Jan 27, 2021
Call Us

$425

Get Our Price
Get Quote
Jan 26, 2021
Jan 29, 2021
Call Us

$425

Get Our Price
Get Quote
Jan 28, 2021
Jan 31, 2021
Call Us

$425

Get Our Price
Get Quote
Jan 30, 2021
Feb 02, 2021
Call Us

$425

Get Our Price
Get Quote
Jan 31, 2021
Feb 03, 2021
Call Us

$425

Get Our Price
Get Quote
Feb 02, 2021
Feb 05, 2021
Call Us

$425

Get Our Price
Get Quote
Feb 04, 2021
Feb 07, 2021
Call Us

$425

Get Our Price
Get Quote
Feb 06, 2021
Feb 09, 2021
Call Us

$425

Get Our Price
Get Quote
Feb 07, 2021
Feb 10, 2021
Call Us

$425

Get Our Price
Get Quote
Feb 09, 2021
Feb 12, 2021
Call Us

$425

Get Our Price
Get Quote
Feb 11, 2021
Feb 14, 2021
Call Us

$425

Get Our Price
Get Quote
Feb 13, 2021
Feb 16, 2021
Call Us

$425

Get Our Price
Get Quote
Feb 14, 2021
Feb 17, 2021
Call Us

$425

Get Our Price
Get Quote
Feb 16, 2021
Feb 19, 2021
Call Us

$425

Get Our Price
Get Quote
Feb 18, 2021
Feb 21, 2021
Call Us

$425

Get Our Price
Get Quote
Feb 20, 2021
Feb 23, 2021
Call Us

$425

Get Our Price
Get Quote
Feb 21, 2021
Feb 24, 2021
Call Us

$425

Get Our Price
Get Quote
Feb 23, 2021
Feb 26, 2021
Call Us

$425

Get Our Price
Get Quote
Feb 25, 2021
Feb 28, 2021
Call Us

$425

Get Our Price
Get Quote
Feb 27, 2021
Mar 02, 2021
Call Us

$425

Get Our Price
Get Quote
Feb 28, 2021
Mar 03, 2021
Call Us

$425

Get Our Price
Get Quote
Mar 02, 2021
Mar 05, 2021
Call Us

$425

Get Our Price
Get Quote
Mar 04, 2021
Mar 07, 2021
Call Us

$425

Get Our Price
Get Quote
Mar 06, 2021
Mar 09, 2021
Call Us

$425

Get Our Price
Get Quote
Mar 07, 2021
Mar 10, 2021
Call Us

$425

Get Our Price
Get Quote
Mar 09, 2021
Mar 12, 2021
Call Us

$425

Get Our Price
Get Quote
Mar 11, 2021
Mar 14, 2021
Call Us

$425

Get Our Price
Get Quote
Mar 13, 2021
Mar 16, 2021
Call Us

$425

Get Our Price
Get Quote
Mar 14, 2021
Mar 17, 2021
Call Us

$425

Get Our Price
Get Quote
Mar 16, 2021
Mar 19, 2021
Call Us

$425

Get Our Price
Get Quote
Mar 18, 2021
Mar 21, 2021
Call Us

$425

Get Our Price
Get Quote
Mar 20, 2021
Mar 23, 2021
Call Us

$425

Get Our Price
Get Quote
Mar 21, 2021
Mar 24, 2021
Call Us

$425

Get Our Price
Get Quote
Mar 23, 2021
Mar 26, 2021
Call Us

$425

Get Our Price
Get Quote
Mar 25, 2021
Mar 28, 2021
Call Us

$425

Get Our Price
Get Quote
Mar 27, 2021
Mar 30, 2021
Call Us

$425

Get Our Price
Get Quote
Mar 28, 2021
Mar 31, 2021
Call Us

$425

Get Our Price
Get Quote
Mar 30, 2021
Apr 02, 2021
Call Us

$425

Get Our Price
Get Quote
Jun 01, 2021
Jun 04, 2021
Call Us

$425

Get Our Price
Get Quote
Jun 03, 2021
Jun 06, 2021
Call Us

$425

Get Our Price
Get Quote
Jun 05, 2021
Jun 08, 2021
Call Us

$425

Get Our Price
Get Quote
Jun 06, 2021
Jun 09, 2021
Call Us

$425

Get Our Price
Get Quote
Jun 08, 2021
Jun 11, 2021
Call Us

$425

Get Our Price
Get Quote
Jun 10, 2021
Jun 13, 2021
Call Us

$425

Get Our Price
Get Quote
Jun 12, 2021
Jun 15, 2021
Call Us

$425

Get Our Price
Get Quote
Jun 13, 2021
Jun 16, 2021
Call Us

$425

Get Our Price
Get Quote
Jun 15, 2021
Jun 18, 2021
Call Us

$425

Get Our Price
Get Quote
Jun 17, 2021
Jun 20, 2021
Call Us

$425

Get Our Price
Get Quote
Jun 19, 2021
Jun 22, 2021
Call Us

$425

Get Our Price
Get Quote
Jun 20, 2021
Jun 23, 2021
Call Us

$425

Get Our Price
Get Quote
Jun 22, 2021
Jun 25, 2021
Call Us

$425

Get Our Price
Get Quote
Jun 24, 2021
Jun 27, 2021
Call Us

$425

Get Our Price
Get Quote
Jun 26, 2021
Jun 29, 2021
Call Us

$425

Get Our Price
Get Quote
Jun 27, 2021
Jun 30, 2021
Call Us

$425

Get Our Price
Get Quote
Jun 29, 2021
Jul 02, 2021
Call Us

$425

Get Our Price
Get Quote
Jul 01, 2021
Jul 04, 2021
Call Us

$425

Get Our Price
Get Quote
Jul 03, 2021
Jul 06, 2021
Call Us

$425

Get Our Price
Get Quote
Jul 04, 2021
Jul 07, 2021
Call Us

$425

Get Our Price
Get Quote
Jul 06, 2021
Jul 09, 2021
Call Us

$425

Get Our Price
Get Quote
Jul 08, 2021
Jul 11, 2021
Call Us

$425

Get Our Price
Get Quote
Jul 10, 2021
Jul 13, 2021
Call Us

$425

Get Our Price
Get Quote
Jul 11, 2021
Jul 14, 2021
Call Us

$425

Get Our Price
Get Quote
Jul 13, 2021
Jul 16, 2021
Call Us

$425

Get Our Price
Get Quote
Jul 15, 2021
Jul 18, 2021
Call Us

$425

Get Our Price
Get Quote
Jul 17, 2021
Jul 20, 2021
Call Us

$425

Get Our Price
Get Quote
Jul 18, 2021
Jul 21, 2021
Call Us

$425

Get Our Price
Get Quote
Jul 20, 2021
Jul 23, 2021
Call Us

$425

Get Our Price
Get Quote
Jul 22, 2021
Jul 25, 2021
Call Us

$425

Get Our Price
Get Quote
Jul 24, 2021
Jul 27, 2021
Call Us

$425

Get Our Price
Get Quote
Jul 25, 2021
Jul 28, 2021
Call Us

$425

Get Our Price
Get Quote
Jul 27, 2021
Jul 30, 2021
Call Us

$425

Get Our Price
Get Quote
Jul 29, 2021
Aug 01, 2021
Call Us

$425

Get Our Price
Get Quote
Jul 31, 2021
Aug 03, 2021
Call Us

$425

Get Our Price
Get Quote
Aug 01, 2021
Aug 04, 2021
Call Us

$425

Get Our Price
Get Quote
Aug 03, 2021
Aug 06, 2021
Call Us

$425

Get Our Price
Get Quote
Aug 05, 2021
Aug 08, 2021
Call Us

$425

Get Our Price
Get Quote
Aug 07, 2021
Aug 10, 2021
Call Us

$425

Get Our Price
Get Quote
Aug 08, 2021
Aug 11, 2021
Call Us

$425

Get Our Price
Get Quote
Aug 10, 2021
Aug 13, 2021
Call Us

$425

Get Our Price
Get Quote
Aug 12, 2021
Aug 15, 2021
Call Us

$425

Get Our Price
Get Quote
Aug 14, 2021
Aug 17, 2021
Call Us

$425

Get Our Price
Get Quote
Aug 15, 2021
Aug 18, 2021
Call Us

$425

Get Our Price
Get Quote
Aug 17, 2021
Aug 20, 2021
Call Us

$425

Get Our Price
Get Quote
Aug 19, 2021
Aug 22, 2021
Call Us

$425

Get Our Price
Get Quote
Aug 21, 2021
Aug 24, 2021
Call Us

$425

Get Our Price
Get Quote
Aug 22, 2021
Aug 25, 2021
Call Us

$425

Get Our Price
Get Quote
Aug 24, 2021
Aug 27, 2021
Call Us

$425

Get Our Price
Get Quote
Aug 26, 2021
Aug 29, 2021
Call Us

$425

Get Our Price
Get Quote
Aug 28, 2021
Aug 31, 2021
Call Us

$425

Get Our Price
Get Quote
Aug 29, 2021
Sep 01, 2021
Call Us

$425

Get Our Price
Get Quote
Aug 31, 2021
Sep 03, 2021
Call Us

$425

Get Our Price
Get Quote
Sep 02, 2021
Sep 05, 2021
Call Us

$425

Get Our Price
Get Quote
Sep 04, 2021
Sep 07, 2021
Call Us

$425

Get Our Price
Get Quote
Sep 05, 2021
Sep 08, 2021
Call Us

$425

Get Our Price
Get Quote
Sep 07, 2021
Sep 10, 2021
Call Us

$425

Get Our Price
Get Quote
Sep 09, 2021
Sep 12, 2021
Call Us

$425

Get Our Price
Get Quote
Sep 11, 2021
Sep 14, 2021
Call Us

$425

Get Our Price
Get Quote
Sep 12, 2021
Sep 15, 2021
Call Us

$425

Get Our Price
Get Quote
Sep 14, 2021
Sep 17, 2021
Call Us

$425

Get Our Price
Get Quote
Sep 16, 2021
Sep 19, 2021
Call Us

$425

Get Our Price
Get Quote
Sep 18, 2021
Sep 21, 2021
Call Us

$425

Get Our Price
Get Quote
Sep 19, 2021
Sep 22, 2021
Call Us

$425

Get Our Price
Get Quote
Sep 21, 2021
Sep 24, 2021
Call Us

$425

Get Our Price
Get Quote
Sep 23, 2021
Sep 26, 2021
Call Us

$425

Get Our Price
Get Quote
Sep 25, 2021
Sep 28, 2021
Call Us

$425

Get Our Price
Get Quote
Sep 26, 2021
Sep 29, 2021
Call Us

$425

Get Our Price
Get Quote
Sep 28, 2021
Oct 01, 2021
Call Us

$425

Get Our Price
Get Quote
Sep 30, 2021
Oct 03, 2021
Call Us

$425

Get Our Price
Get Quote
Oct 02, 2021
Oct 05, 2021
Call Us

$425

Get Our Price
Get Quote
Oct 03, 2021
Oct 06, 2021
Call Us

$425

Get Our Price
Get Quote
Oct 05, 2021
Oct 08, 2021
Call Us

$425

Get Our Price
Get Quote
Oct 07, 2021
Oct 10, 2021
Call Us

$425

Get Our Price
Get Quote
Oct 09, 2021
Oct 12, 2021
Call Us

$425

Get Our Price
Get Quote
Oct 10, 2021
Oct 13, 2021
Call Us

$425

Get Our Price
Get Quote
Oct 12, 2021
Oct 15, 2021
Call Us

$425

Get Our Price
Get Quote
Oct 14, 2021
Oct 17, 2021
Call Us

$425

Get Our Price
Get Quote
Oct 16, 2021
Oct 19, 2021
Call Us

$425

Get Our Price
Get Quote
Oct 17, 2021
Oct 20, 2021
Call Us

$425

Get Our Price
Get Quote
Oct 19, 2021
Oct 22, 2021
Call Us

$425

Get Our Price
Get Quote
Oct 21, 2021
Oct 24, 2021
Call Us

$425

Get Our Price
Get Quote
Oct 23, 2021
Oct 26, 2021
Call Us

$425

Get Our Price
Get Quote
Oct 24, 2021
Oct 27, 2021
Call Us

$425

Get Our Price
Get Quote
Oct 26, 2021
Oct 29, 2021
Call Us

$425

Get Our Price
Get Quote
Oct 28, 2021
Oct 31, 2021
Call Us

$425

Get Our Price
Get Quote
Oct 30, 2021
Nov 02, 2021
Call Us

$425

Get Our Price
Get Quote
Oct 31, 2021
Nov 03, 2021
Call Us

$425

Get Our Price
Get Quote
Nov 02, 2021
Nov 05, 2021
Call Us

$425

Get Our Price
Get Quote
Nov 04, 2021
Nov 07, 2021
Call Us

$425

Get Our Price
Get Quote
Nov 06, 2021
Nov 09, 2021
Call Us

$425

Get Our Price
Get Quote
Nov 07, 2021
Nov 10, 2021
Call Us

$425

Get Our Price
Get Quote
Nov 09, 2021
Nov 12, 2021
Call Us

$425

Get Our Price
Get Quote
Nov 11, 2021
Nov 14, 2021
Call Us

$425

Get Our Price
Get Quote
Nov 13, 2021
Nov 16, 2021
Call Us

$425

Get Our Price
Get Quote
Nov 14, 2021
Nov 17, 2021
Call Us

$425

Get Our Price
Get Quote
Nov 16, 2021
Nov 19, 2021
Call Us

$425

Get Our Price
Get Quote
Nov 18, 2021
Nov 21, 2021
Call Us

$425

Get Our Price
Get Quote
Nov 20, 2021
Nov 23, 2021
Call Us

$425

Get Our Price
Get Quote
Nov 21, 2021
Nov 24, 2021
Call Us

$425

Get Our Price
Get Quote
Nov 23, 2021
Nov 26, 2021
Call Us

$425

Get Our Price
Get Quote
Nov 25, 2021
Nov 28, 2021
Call Us

$425

Get Our Price
Get Quote
Nov 27, 2021
Nov 30, 2021
Call Us

$425

Get Our Price
Get Quote
Nov 28, 2021
Dec 01, 2021
Call Us

$425

Get Our Price
Get Quote
Nov 30, 2021
Dec 03, 2021
Call Us

$425

Get Our Price
Get Quote
Dec 02, 2021
Dec 05, 2021
Call Us

$425

Get Our Price
Get Quote
Dec 04, 2021
Dec 07, 2021
Call Us

$425

Get Our Price
Get Quote
Dec 05, 2021
Dec 08, 2021
Call Us

$425

Get Our Price
Get Quote
Dec 07, 2021
Dec 10, 2021
Call Us

$425

Get Our Price
Get Quote
Dec 09, 2021
Dec 12, 2021
Call Us

$425

Get Our Price
Get Quote
Dec 11, 2021
Dec 14, 2021
Call Us

$425

Get Our Price
Get Quote
Dec 12, 2021
Dec 15, 2021
Call Us

$425

Get Our Price
Get Quote
Dec 14, 2021
Dec 17, 2021
Call Us

$425

Get Our Price
Get Quote
Dec 16, 2021
Dec 19, 2021
Call Us

$425

Get Our Price
Get Quote
Dec 18, 2021
Dec 21, 2021
Call Us

$425

Get Our Price
Get Quote
Dec 19, 2021
Dec 22, 2021
Call Us

$425

Get Our Price
Get Quote
Dec 21, 2021
Dec 24, 2021
Call Us

$437

Get Our Price
Get Quote
Dec 23, 2021
Dec 26, 2021
Call Us

$437

Get Our Price
Get Quote
Dec 25, 2021
Dec 28, 2021
Call Us

$437

Get Our Price
Get Quote
Dec 26, 2021
Dec 29, 2021
Call Us

$437

Get Our Price
Get Quote
Dec 28, 2021
Dec 31, 2021
Call Us

$475

Get Our Price
Get Quote
Dec 30, 2021
Jan 02, 2022
Call Us

$475

Get Our Price
Get Quote
Jan 01, 2022
Jan 04, 2022
Call Us

$475

Get Our Price
Get Quote
Jan 02, 2022
Jan 05, 2022
Call Us

$475

Get Our Price
Get Quote
Jan 04, 2022
Jan 07, 2022
Call Us

$475

Get Our Price
Get Quote
Jan 06, 2022
Jan 09, 2022
Call Us

$390

Get Our Price
Get Quote
Jan 08, 2022
Jan 11, 2022
Call Us

$390

Get Our Price
Get Quote
Jan 09, 2022
Jan 12, 2022
Call Us

$390

Get Our Price
Get Quote
Jan 11, 2022
Jan 14, 2022
Call Us

$390

Get Our Price
Get Quote
Jan 13, 2022
Jan 16, 2022
Call Us

$390

Get Our Price
Get Quote
Jan 15, 2022
Jan 18, 2022
Call Us

$390

Get Our Price
Get Quote
Jan 16, 2022
Jan 19, 2022
Call Us

$390

Get Our Price
Get Quote
Jan 18, 2022
Jan 21, 2022
Call Us

$390

Get Our Price
Get Quote
Jan 20, 2022
Jan 23, 2022
Call Us

$390

Get Our Price
Get Quote
Jan 22, 2022
Jan 25, 2022
Call Us

$390

Get Our Price
Get Quote
Jan 23, 2022
Jan 26, 2022
Call Us

$390

Get Our Price
Get Quote
Jan 25, 2022
Jan 28, 2022
Call Us

$390

Get Our Price
Get Quote
Jan 27, 2022
Jan 30, 2022
Call Us

$390

Get Our Price
Get Quote
Jan 29, 2022
Feb 01, 2022
Call Us

$390

Get Our Price
Get Quote
Jan 30, 2022
Feb 02, 2022
Call Us

$390

Get Our Price
Get Quote
Feb 01, 2022
Feb 04, 2022
Call Us

$390

Get Our Price
Get Quote
Feb 03, 2022
Feb 06, 2022
Call Us

$390

Get Our Price
Get Quote
Feb 05, 2022
Feb 08, 2022
Call Us

$390

Get Our Price
Get Quote
Feb 06, 2022
Feb 09, 2022
Call Us

$390

Get Our Price
Get Quote
Feb 08, 2022
Feb 11, 2022
Call Us

$390

Get Our Price
Get Quote
Feb 10, 2022
Feb 13, 2022
Call Us

$390

Get Our Price
Get Quote
Feb 12, 2022
Feb 15, 2022
Call Us

$390

Get Our Price
Get Quote
Feb 13, 2022
Feb 16, 2022
Call Us

$390

Get Our Price
Get Quote
Feb 15, 2022
Feb 18, 2022
Call Us

$390

Get Our Price
Get Quote
Feb 17, 2022
Feb 20, 2022
Call Us

$390

Get Our Price
Get Quote
Feb 19, 2022
Feb 22, 2022
Call Us

$390

Get Our Price
Get Quote
Feb 20, 2022
Feb 23, 2022
Call Us

$390

Get Our Price
Get Quote
Feb 22, 2022
Feb 25, 2022
Call Us

$390

Get Our Price
Get Quote
Feb 24, 2022
Feb 27, 2022
Call Us

$390

Get Our Price
Get Quote
Feb 26, 2022
Mar 01, 2022
Call Us

$390

Get Our Price
Get Quote
Feb 27, 2022
Mar 02, 2022
Call Us

$390

Get Our Price
Get Quote
Mar 01, 2022
Mar 04, 2022
Call Us

$390

Get Our Price
Get Quote
Mar 03, 2022
Mar 06, 2022
Call Us

$390

Get Our Price
Get Quote
Mar 05, 2022
Mar 08, 2022
Call Us

$390

Get Our Price
Get Quote
Mar 06, 2022
Mar 09, 2022
Call Us

$390

Get Our Price
Get Quote
Mar 08, 2022
Mar 11, 2022
Call Us

$390

Get Our Price
Get Quote
Mar 10, 2022
Mar 13, 2022
Call Us

$390

Get Our Price
Get Quote
Mar 12, 2022
Mar 15, 2022
Call Us

$390

Get Our Price
Get Quote
Mar 13, 2022
Mar 16, 2022
Call Us

$390

Get Our Price
Get Quote
Mar 15, 2022
Mar 18, 2022
Call Us

$390

Get Our Price
Get Quote
Mar 17, 2022
Mar 20, 2022
Call Us

$390

Get Our Price
Get Quote
Mar 19, 2022
Mar 22, 2022
Call Us

$390

Get Our Price
Get Quote
Mar 20, 2022
Mar 23, 2022
Call Us

$390

Get Our Price
Get Quote
Mar 22, 2022
Mar 25, 2022
Call Us

$390

Get Our Price
Get Quote
Mar 24, 2022
Mar 27, 2022
Call Us

$390

Get Our Price
Get Quote
Mar 26, 2022
Mar 29, 2022
Call Us

$390

Get Our Price
Get Quote
Mar 27, 2022
Mar 30, 2022
Call Us

$390

Get Our Price
Get Quote
Mar 29, 2022
Apr 01, 2022
Call Us

$390

Get Our Price
Get Quote
May 31, 2022
Jun 03, 2022
Call Us

$390

Get Our Price
Get Quote
Jun 02, 2022
Jun 05, 2022
Call Us

$390

Get Our Price
Get Quote
Jun 04, 2022
Jun 07, 2022
Call Us

$390

Get Our Price
Get Quote
Jun 05, 2022
Jun 08, 2022
Call Us

$390

Get Our Price
Get Quote
Jun 07, 2022
Jun 10, 2022
Call Us

$390

Get Our Price
Get Quote
Jun 09, 2022
Jun 12, 2022
Call Us

$390

Get Our Price
Get Quote
Jun 11, 2022
Jun 14, 2022
Call Us

$390

Get Our Price
Get Quote
Jun 12, 2022
Jun 15, 2022
Call Us

$390

Get Our Price
Get Quote
Jun 14, 2022
Jun 17, 2022
Call Us

$390

Get Our Price
Get Quote
Jun 16, 2022
Jun 19, 2022
Call Us

$390

Get Our Price
Get Quote
Jun 18, 2022
Jun 21, 2022
Call Us

$390

Get Our Price
Get Quote
Jun 19, 2022
Jun 22, 2022
Call Us

$390

Get Our Price
Get Quote
Jun 21, 2022
Jun 24, 2022
Call Us

$390

Get Our Price
Get Quote
Jun 23, 2022
Jun 26, 2022
Call Us

$390

Get Our Price
Get Quote
Jun 25, 2022
Jun 28, 2022
Call Us

$390

Get Our Price
Get Quote
Jun 26, 2022
Jun 29, 2022
Call Us

$390

Get Our Price
Get Quote
Jun 28, 2022
Jul 01, 2022
Call Us

$390

Get Our Price
Get Quote
Jun 30, 2022
Jul 03, 2022
Call Us

$390

Get Our Price
Get Quote
Jul 02, 2022
Jul 05, 2022
Call Us

$390

Get Our Price
Get Quote
Jul 03, 2022
Jul 06, 2022
Call Us

$390

Get Our Price
Get Quote
Jul 05, 2022
Jul 08, 2022
Call Us

$390

Get Our Price
Get Quote
Jul 07, 2022
Jul 10, 2022
Call Us

$390

Get Our Price
Get Quote
Jul 09, 2022
Jul 12, 2022
Call Us

$390

Get Our Price
Get Quote
Jul 10, 2022
Jul 13, 2022
Call Us

$390

Get Our Price
Get Quote
Jul 12, 2022
Jul 15, 2022
Call Us

$390

Get Our Price
Get Quote
Jul 14, 2022
Jul 17, 2022
Call Us

$390

Get Our Price
Get Quote
Jul 16, 2022
Jul 19, 2022
Call Us

$390

Get Our Price
Get Quote
Jul 17, 2022
Jul 20, 2022
Call Us

$390

Get Our Price
Get Quote
Jul 19, 2022
Jul 22, 2022
Call Us

$390

Get Our Price
Get Quote
Jul 21, 2022
Jul 24, 2022
Call Us

$390

Get Our Price
Get Quote
Jul 23, 2022
Jul 26, 2022
Call Us

$390

Get Our Price
Get Quote
Jul 24, 2022
Jul 27, 2022
Call Us

$390

Get Our Price
Get Quote
Jul 26, 2022
Jul 29, 2022
Call Us

$390

Get Our Price
Get Quote
Jul 28, 2022
Jul 31, 2022
Call Us

$390

Get Our Price
Get Quote
Jul 30, 2022
Aug 02, 2022
Call Us

$390

Get Our Price
Get Quote
Jul 31, 2022
Aug 03, 2022
Call Us

$390

Get Our Price
Get Quote
Aug 02, 2022
Aug 05, 2022
Call Us

$390

Get Our Price
Get Quote
Aug 04, 2022
Aug 07, 2022
Call Us

$390

Get Our Price
Get Quote
Aug 06, 2022
Aug 09, 2022
Call Us

$390

Get Our Price
Get Quote
Aug 07, 2022
Aug 10, 2022
Call Us

$390

Get Our Price
Get Quote
Aug 09, 2022
Aug 12, 2022
Call Us

$390

Get Our Price
Get Quote
Aug 11, 2022
Aug 14, 2022
Call Us

$390

Get Our Price
Get Quote
Aug 13, 2022
Aug 16, 2022
Call Us

$390

Get Our Price
Get Quote
Aug 14, 2022
Aug 17, 2022
Call Us

$390

Get Our Price
Get Quote
Aug 16, 2022
Aug 19, 2022
Call Us

$390

Get Our Price
Get Quote
Aug 18, 2022
Aug 21, 2022
Call Us

$390

Get Our Price
Get Quote
Aug 20, 2022
Aug 23, 2022
Call Us

$390

Get Our Price
Get Quote
Aug 21, 2022
Aug 24, 2022
Call Us

$390

Get Our Price
Get Quote
Aug 23, 2022
Aug 26, 2022
Call Us

$390

Get Our Price
Get Quote
Aug 25, 2022
Aug 28, 2022
Call Us

$390

Get Our Price
Get Quote
Aug 27, 2022
Aug 30, 2022
Call Us

$390

Get Our Price
Get Quote
Aug 28, 2022
Aug 31, 2022
Call Us

$390

Get Our Price
Get Quote
Aug 30, 2022
Sep 02, 2022
Call Us

$390

Get Our Price
Get Quote
Sep 01, 2022
Sep 04, 2022
Call Us

$390

Get Our Price
Get Quote
Sep 03, 2022
Sep 06, 2022
Call Us

$390

Get Our Price
Get Quote
Sep 04, 2022
Sep 07, 2022
Call Us

$390

Get Our Price
Get Quote
Sep 06, 2022
Sep 09, 2022
Call Us

$390

Get Our Price
Get Quote
Sep 08, 2022
Sep 11, 2022
Call Us

$390

Get Our Price
Get Quote
Sep 10, 2022
Sep 13, 2022
Call Us

$390

Get Our Price
Get Quote
Sep 11, 2022
Sep 14, 2022
Call Us

$390

Get Our Price
Get Quote
Sep 13, 2022
Sep 16, 2022
Call Us

$390

Get Our Price
Get Quote
Sep 15, 2022
Sep 18, 2022
Call Us

$390

Get Our Price
Get Quote
Sep 17, 2022
Sep 20, 2022
Call Us

$390

Get Our Price
Get Quote
Sep 18, 2022
Sep 21, 2022
Call Us

$390

Get Our Price
Get Quote
Sep 20, 2022
Sep 23, 2022
Call Us

$390

Get Our Price
Get Quote
Sep 22, 2022
Sep 25, 2022
Call Us

$390

Get Our Price
Get Quote
Sep 24, 2022
Sep 27, 2022
Call Us

$390

Get Our Price
Get Quote
Sep 25, 2022
Sep 28, 2022
Call Us

$390

Get Our Price
Get Quote
Sep 27, 2022
Sep 30, 2022
Call Us

$390

Get Our Price
Get Quote
Sep 29, 2022
Oct 02, 2022
Call Us

$390

Get Our Price
Get Quote
Oct 01, 2022
Oct 04, 2022
Call Us

$390

Get Our Price
Get Quote
Oct 02, 2022
Oct 05, 2022
Call Us

$390

Get Our Price
Get Quote
Oct 04, 2022
Oct 07, 2022
Call Us

$390

Get Our Price
Get Quote
Oct 06, 2022
Oct 09, 2022
Call Us

$390

Get Our Price
Get Quote
Oct 08, 2022
Oct 11, 2022
Call Us

$390

Get Our Price
Get Quote
Oct 09, 2022
Oct 12, 2022
Call Us

$390

Get Our Price
Get Quote
Oct 11, 2022
Oct 14, 2022
Call Us

$390

Get Our Price
Get Quote
Oct 13, 2022
Oct 16, 2022
Call Us

$390

Get Our Price
Get Quote
Oct 15, 2022
Oct 18, 2022
Call Us

$390

Get Our Price
Get Quote
Oct 16, 2022
Oct 19, 2022
Call Us

$390

Get Our Price
Get Quote
Oct 18, 2022
Oct 21, 2022
Call Us

$390

Get Our Price
Get Quote
Oct 20, 2022
Oct 23, 2022
Call Us

$390

Get Our Price
Get Quote
Oct 22, 2022
Oct 25, 2022
Call Us

$390

Get Our Price
Get Quote
Oct 23, 2022
Oct 26, 2022
Call Us

$390

Get Our Price
Get Quote
Oct 25, 2022
Oct 28, 2022
Call Us

$390

Get Our Price
Get Quote
Oct 27, 2022
Oct 30, 2022
Call Us

$390

Get Our Price
Get Quote
Oct 29, 2022
Nov 01, 2022
Call Us

$390

Get Our Price
Get Quote
Oct 30, 2022
Nov 02, 2022
Call Us

$390

Get Our Price
Get Quote
Nov 01, 2022
Nov 04, 2022
Call Us

$390

Get Our Price
Get Quote
Nov 03, 2022
Nov 06, 2022
Call Us

$390

Get Our Price
Get Quote
Nov 05, 2022
Nov 08, 2022
Call Us

$390

Get Our Price
Get Quote
Nov 06, 2022
Nov 09, 2022
Call Us

$390

Get Our Price
Get Quote
Nov 08, 2022
Nov 11, 2022
Call Us

$390

Get Our Price
Get Quote
Nov 10, 2022
Nov 13, 2022
Call Us

$390

Get Our Price
Get Quote
Nov 12, 2022
Nov 15, 2022
Call Us

$390

Get Our Price
Get Quote
Nov 13, 2022
Nov 16, 2022
Call Us

$390

Get Our Price
Get Quote
Nov 15, 2022
Nov 18, 2022
Call Us

$390

Get Our Price
Get Quote
Nov 17, 2022
Nov 20, 2022
Call Us

$390

Get Our Price
Get Quote
Nov 19, 2022
Nov 22, 2022
Call Us

$390

Get Our Price
Get Quote
Nov 20, 2022
Nov 23, 2022
Call Us

$390

Get Our Price
Get Quote
Nov 22, 2022
Nov 25, 2022
Call Us

$390

Get Our Price
Get Quote
Nov 24, 2022
Nov 27, 2022
Call Us

$390

Get Our Price
Get Quote
Nov 26, 2022
Nov 29, 2022
Call Us

$390

Get Our Price
Get Quote
Nov 27, 2022
Nov 30, 2022
Call Us

$390

Get Our Price
Get Quote
Nov 29, 2022
Dec 02, 2022
Call Us

$390

Get Our Price
Get Quote
Dec 01, 2022
Dec 04, 2022
Call Us

$390

Get Our Price
Get Quote
Dec 03, 2022
Dec 06, 2022
Call Us

$390

Get Our Price
Get Quote
Dec 04, 2022
Dec 07, 2022
Call Us

$390

Get Our Price
Get Quote
Dec 06, 2022
Dec 09, 2022
Call Us

$390

Get Our Price
Get Quote
Dec 08, 2022
Dec 11, 2022
Call Us

$390

Get Our Price
Get Quote
Dec 10, 2022
Dec 13, 2022
Call Us

$390

Get Our Price
Get Quote
Dec 11, 2022
Dec 14, 2022
Call Us

$390

Get Our Price
Get Quote
Dec 13, 2022
Dec 16, 2022
Call Us

$390

Get Our Price
Get Quote
Dec 15, 2022
Dec 18, 2022
Call Us

$390

Get Our Price
Get Quote
Dec 17, 2022
Dec 20, 2022
Call Us

$390

Get Our Price
Get Quote
Dec 18, 2022
Dec 21, 2022
Call Us

$390

Get Our Price
Get Quote
Dec 20, 2022
Dec 23, 2022
Call Us

$475

Get Our Price
Get Quote
Dec 22, 2022
Dec 25, 2022
Call Us

$475

Get Our Price
Get Quote
Dec 24, 2022
Dec 27, 2022
Call Us

$475

Get Our Price
Get Quote
Dec 25, 2022
Dec 28, 2022
Call Us

$475

Get Our Price
Get Quote
Dec 27, 2022
Dec 30, 2022
Call Us

$475

Get Our Price
Get Quote
Dec 29, 2022
Jan 01, 2023
Call Us

$475

Get Our Price
Get Quote
Call or submit a quote for award-winning value and service!
Tour Itinerary
Travel to Thailand and experience an intoxicating blend of ancient temples, steamy rainforest trails and raucous markets in Chiang Mai. This is a full-throttle short break that features the best Thailand's northern region has to offer. Tackle the world-famous Mae Taeng River rapids on a rafting excursion, hike through local villages and temperate rainforests, cycle through the fruit orchards and temple ruins dotted around the countryside and climb the ancient staircase to the hilltop of Doi Suthep. Combine this with shopping expeditions through Chiang Mai's famous Night Bazaar, encountering friendly faces around every corner and feasting on superb Thai cuisine. A perfect blend of energetic pursuits and enchanting sights , this trip is bound to leave you breathless!
Day 1: Chiang Mai
Sa-wat dee! Welcome to Thailand. The most vibrant city in northern Thailand, Chiang Mai has many famous temples and an interesting old city area. Your adventure begins with a welcome meeting today at 7pm. If you arrive early, take a hotel business card with you and head out to explore charming Chiang Mai or just laze by the pool. The friendliness of the people, the vibrant Night Bazaar, the interesting old town bound by moats, and the many fascinating temples enthral travellers from around the world. After your welcome meeting you will have free time tonight to do as you wish. Make sure to sample some delicious traditional northern Thai food tonight. The signature dish is kao soy, yellow wheat noodles in a curry broth, traditionally served with chicken or beef. Your guide can give you recommendations on where to go for dinner..
Day 2: Doi Suthep Temple/Cycling
After breakfast, head off to explore the famous temple complex of Doi Suthep. Pick up time is between 8.30-9am. A short drive (approximately 45 minutes) along a scenic and winding mountain road brings you to an impressive 300-step Naga-guarded stairway. The rewards justify the ascent to the top, with one of the most beautiful temples in Thailand on display, not to mention the fantastic panoramic views of the city! You'll then return to your hotel at around 11am for a short break. At about 1.30pm, after a safety briefing and bicycle fitting, saddle up for a cycling adventure into the streets of Chiang Mai and beyond. Journey south through pleasant green fields, following the Ping River downstream. Make a stop at a former leper colony turned rehabilitation centre, where you'll get to know some of the daily life of the missionaries who worked here over a hundred years ago. The trip continues along various fruit orchards, and cycling down small country roads, meandering around the villages on the outskirts of Chiang Mai, where you'll encounter the Thai way of life and the real rural Thailand. Explore the temple ruins of Wiang Kum Kam, the former capital of Lanna, before you cycle back to Chiang Mai. Perhaps reward yourself with an authentic Thai massage tonight.Notes: The cycling distance is around 25-30km along flat ground, with 1.5km along unsealed road. The cycling time will be approximately 4.5 hours with frequent stops. Helmets and comfort bicycles (adapted mountain bike), with 24 gears and front suspension, are provided.
Day 3: Hiking and Rafting
Get set for an action packed day exploring the hill tribe areas north of the city. After breakfast, around 8am, drive north to the Mae Tang area where your adventure begins. Get on two wheels again to mountain bike through scenic landscapes along local roads (approximately 8 kilometres) to the starting point of a trek to a waterfall (approximately 1.5-2 hours). Make your way through the forest scenery on a hike to Huay Sathan Waterfall, where you can relax, enjoy the beautiful scenery, and dip into the cooling waters. After completing the trekking loop, drive up to the river camp. In the afternoon, prepare for a thrilling whitewater rafting session. Get outfitted with helmets and life jackets, and take a safety brief to get acquainted with the paddling commands, the correct way to sit in the raft, and the necessary precautions on river safety. Then, the rapid Mae Taeng River and its 14 gorges along a 10 kilometre stretch await. The difficulty level on the Mae Taeng River ranges from grade 3 to 5. It has been praised by travellers as some of the best whitewater rafting in Asia. This awesome rafting trip takes approximately 2 hours and finishes at the downstream camp, where you can rest and change into dry clothes. Enjoy some hot and cold drinks or fresh fruits before returning to your Chiang Mai accommodation. On your last night, soak up the atmosphere of the vibrant night markets.
Day 4: Chiang Mai
There are no activities planned for today and you are free to depart at any time. Check out time from the hotel is at 12 noon. If you are departing later, you can arrange luggage storage at the hotel. A departure airport transfer is included to Chiang Mai airport.
Countries Visited
Cities Visited
Complimentary Airport Arrival Transfer
Chiang Mai - Guided bike ride
Chiang Mai - Doi Suthep Temple visit
Chiang Mai - White water rafting
Chiang Mai - Guided bike ride
Complimentary Airport Departure Transfer
Meals
3 Breakfast(s) Included
1 Lunch(es) Included

Style: Original

Question: How many suitcases can I take with me on my trip?
Each person is allowed one "check-in," and one "carry-on." Remember to take all valuables with you as "carry-on", because electronic equipment, cameras, laptops, jewelry, business documents and money are not covered by the airlines' liability, so always carry them aboard with you.
Question: Is Airfare Included in the Price?
Airfare from your point of origin to and from the trip is not included in the land price.
Similar Tours Other Travelers Liked
The trip was both both educational and exciting. I very much enjoyed the sights and culture.
The itinerary was just as I expected! The guide was very good as were the accomodations
Intrepid did such a great job. I never had to worry about where I was supposed to be and it felt so good not to worry about a thing but just to enjoy myself. Our guide was extremely knowledgeable about culture and history.
Taiwan people very friendly. Accommodation were centrally located and easily accessible. Did extra activities then in brochure which was greatly.
Larus our tour guide did an excellent job and was very attentive to our needs. He is very knowledgeable and has a great sense of humor.
Our guide Tarang chandola was exceptional. Courteous, knowledgeable, organized, polite, professional and went above and beyond taking care of our needs and requests offen anticipating what that might be. He made sure we all had the best possible time and offered suggestions to meet the needs of everyone on the tour. This made the trip even more enjoyable.
AffordableTours.com® does not itself offer, service or administer the Travel Packages, and the ultimate terms and conditions of any Travel Package made available via the Site Offerings (including the prices quoted in connection with same) will be determined by the applicable Third-Party Travel Service Provider. AffordableTours.com® does not represent or warrant that the Price Quotes are accurate, up-to-date or free of error, or that same will be honored by the applicable Third-Party Travel Service Providers. All Price Quotes, Travel Package availability, Travel Package details/itinerary and other Content are subject to change without notice. All travel details published by and through the Site Offerings should be confirmed directly with the applicable Third-Party Travel Service Provider prior to making any travel plans. Reliance on any information made available to you by and through the Site Offerings is solely at your own risk.
How It Works
Vacationing has never been easier or cheaper with the help of a dedicated travel consultant from AffordableTours.com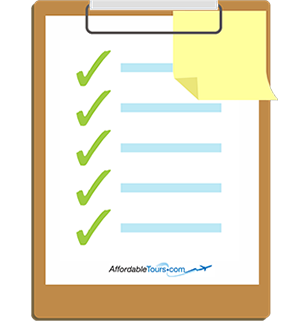 Find your perfect trip on our website and simply request a free quote. Need to speak to a live person? Call us 7 days a week at 1-800-935-2620. No robots here!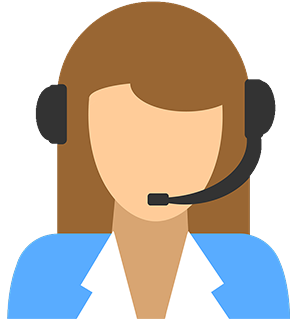 Your personal travel consultant will reach out and be your point of contact for your entire travel experience from start to finish. Did we mention you'll be working with an award winning team? Sweet!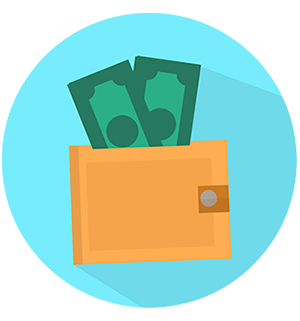 Because we're one of the largest sellers of travel, we're able to give you a discount on your vacation package. No one beats our prices!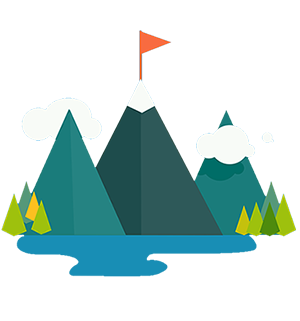 Knowing you got the best deal, all that's left is for you to pack your bags and enjoy your vacation!