From Hanoi to Ho Chi Minh
Dates & Prices
Start Date
End Date
Offers
Brochure
Land Price
Quote
Saturday,
Apr 01, 2023
Saturday,
Apr 15, 2023
Deals

Promotions For This Departure

Start Date
End Date
Brochure
Land Price
Quote

From

Saturday,
Apr 01, 2023

To

Saturday,
Apr 15, 2023

$2,466

Get Quote

Current Promotions

Call or submit a quote for award-winning value and service!

Lock it in with $99 Deposit

Mention Promo Code: PT6767

Lock it in with $99 Deposit

Promotion Details

Whether you're dreaming of diving into an adventure in Jordan, eating your way through South Korea or basking in the toasty Italian sun, Intrepid has dropped their deposits so you can make it happen in 2023. Don't wait. Plan your next people and planet-friendly adventure with just $99 this March. Plus receive our AffordableTours.com everyday 5% savings. (Not all dates or itineraries will qualify, please contact your travel consultant for applicable vacations.)

Must Book By Fri, Mar 31, 2023

View Promotion Terms & Conditions ›

The $99 "low deposit" Intrepid Travel offer applies to new bookings made between 12:01am EST 1 March 2023 – 23:59pm PST 31 March 2023, for trips departing before 31 December 2023. Full payment is due 56 days before departure, unless otherwise stated on Intrepid Travel's Booking Conditions. This offer is valid for bookings made in the following currencies only: USD $99, CAD $99. All other currencies are not eligible. The $99 deposit can be paid towards any Intrepid Travel small group adventure trip, excluding the following:
a) All polar trips in the Arctic and Antarctic;
b) Tailor-Made Experiences;
c) Short Break Adventures (including Urban Adventures trips)
d) Gorilla Trek permit trips: YXOG, YXOCC, YXOGC, YGSGC, YXOIC, YXOFC, UBODC, YXOEC, UXODC, YGPU, YGPKC, YGSUS;
e) Inca Trail permit trips: GGTA, GGTBC, GGSEC, GGYM, GGTWC, GGHC, GGSQ, GGSA, GGSYC, GGSF, GGYP, GGYBC, GGSAC, GGKY, GGYDC, GGYA, GGKIC, GGSFC, GGBNC, GGBTC, GGBZC, GGYC, GGSD, GGSGC;
f) Australia trips operated by ATA and KWE: PKBB-B, PKBB-O, PKBL-B, PKBL-O, PKOW-O, PKOL-B, PKOL-O, PKOW-B, PKRB, PKFK, PAR3-O, PAR3Y-O, PAR3-B, PAR3Y-B, PP10, PB10, PBD10, PDB10, PBP10, PNTW6-B, PNTW6-O, PIXC;
h) New Zealand trips operated by Haka: PHRI, PHRN, PHRO, PHRS, PHRWC, PHRXC, PHRYC, PHRZC, PHRUC, PHKN, PHKO, PHKS, PHKYZ, PHKZC;
i) United States trips operated by Wildland Trekking; SKXZ, SKXU, SKXA, SKXL, SKXJ, SKXD, SKXWG, SKXWR, SKXWY, SKXWS, SKXWM, SKXV, SKXCW, SKXW, SKXY, SKXI, SKXE, SKXH, SKXO, SKXB;
j) Canada trips operated by Adventure Canada: SBKA, SBKN, SBKH, SBKG;
The $99 offer is not combinable with any other promotion or discount unless specified. Multiple $99 deposit bookings must not overlap in travel dates, however consecutive $99 deposit bookings are permitted. Offer applies to land element of tour only and cannot be redeemed against flights, additional accommodation, transfers or travel insurance. $99 deposit amount is payable per person, per trip. The trip is subject to availability and confirmation by Intrepid Travel at time of booking. If you wish to cancel and rebook your trip or change dates outside the promotional period, you will be required to pay the full deposit towards the new trip. Intrepid Travel's vaccination policy applies. Except as set out expressly above, Intrepid Travel's Booking Conditions apply. Additional restrictions may apply.

Last Minute Travel Deals

Mention Promo Code: PT7580

Last Minute Travel Deals

Promotion Details

For a limited time, select departures discounted from original price. You'll have to be quick though, these discounts are one-off deals that can disappear at any time. You'll need to pay in full at the time of booking. But other than that, there's nothing stopping you from jumping headfirst into a last-minute adventure. Plus as always receive our AffordableTours.com 5% extra savings. Discount is reflected on website pricing. Not all dates will qualify, please contact your Travel Consultant for full details.

Must Book By Fri, Mar 31, 2023

View Promotion Terms & Conditions ›

Valid on select departure dates only. Discount is reflected on website pricing. Offer is capacity controlled and may be modified or withdrawn at any time. Applicable to new bookings only. Other restrictions may apply.

×

$2,466

Get Quote
Saturday,
Apr 08, 2023
Saturday,
Apr 22, 2023
Deals

Promotions For This Departure

Start Date
End Date
Brochure
Land Price
Quote

From

Saturday,
Apr 08, 2023

To

Saturday,
Apr 22, 2023

$2,444

Get Quote

Current Promotions

Call or submit a quote for award-winning value and service!

Lock it in with $99 Deposit

Mention Promo Code: PT6767

Lock it in with $99 Deposit

Promotion Details

Whether you're dreaming of diving into an adventure in Jordan, eating your way through South Korea or basking in the toasty Italian sun, Intrepid has dropped their deposits so you can make it happen in 2023. Don't wait. Plan your next people and planet-friendly adventure with just $99 this March. Plus receive our AffordableTours.com everyday 5% savings. (Not all dates or itineraries will qualify, please contact your travel consultant for applicable vacations.)

Must Book By Fri, Mar 31, 2023

View Promotion Terms & Conditions ›

The $99 "low deposit" Intrepid Travel offer applies to new bookings made between 12:01am EST 1 March 2023 – 23:59pm PST 31 March 2023, for trips departing before 31 December 2023. Full payment is due 56 days before departure, unless otherwise stated on Intrepid Travel's Booking Conditions. This offer is valid for bookings made in the following currencies only: USD $99, CAD $99. All other currencies are not eligible. The $99 deposit can be paid towards any Intrepid Travel small group adventure trip, excluding the following:
a) All polar trips in the Arctic and Antarctic;
b) Tailor-Made Experiences;
c) Short Break Adventures (including Urban Adventures trips)
d) Gorilla Trek permit trips: YXOG, YXOCC, YXOGC, YGSGC, YXOIC, YXOFC, UBODC, YXOEC, UXODC, YGPU, YGPKC, YGSUS;
e) Inca Trail permit trips: GGTA, GGTBC, GGSEC, GGYM, GGTWC, GGHC, GGSQ, GGSA, GGSYC, GGSF, GGYP, GGYBC, GGSAC, GGKY, GGYDC, GGYA, GGKIC, GGSFC, GGBNC, GGBTC, GGBZC, GGYC, GGSD, GGSGC;
f) Australia trips operated by ATA and KWE: PKBB-B, PKBB-O, PKBL-B, PKBL-O, PKOW-O, PKOL-B, PKOL-O, PKOW-B, PKRB, PKFK, PAR3-O, PAR3Y-O, PAR3-B, PAR3Y-B, PP10, PB10, PBD10, PDB10, PBP10, PNTW6-B, PNTW6-O, PIXC;
h) New Zealand trips operated by Haka: PHRI, PHRN, PHRO, PHRS, PHRWC, PHRXC, PHRYC, PHRZC, PHRUC, PHKN, PHKO, PHKS, PHKYZ, PHKZC;
i) United States trips operated by Wildland Trekking; SKXZ, SKXU, SKXA, SKXL, SKXJ, SKXD, SKXWG, SKXWR, SKXWY, SKXWS, SKXWM, SKXV, SKXCW, SKXW, SKXY, SKXI, SKXE, SKXH, SKXO, SKXB;
j) Canada trips operated by Adventure Canada: SBKA, SBKN, SBKH, SBKG;
The $99 offer is not combinable with any other promotion or discount unless specified. Multiple $99 deposit bookings must not overlap in travel dates, however consecutive $99 deposit bookings are permitted. Offer applies to land element of tour only and cannot be redeemed against flights, additional accommodation, transfers or travel insurance. $99 deposit amount is payable per person, per trip. The trip is subject to availability and confirmation by Intrepid Travel at time of booking. If you wish to cancel and rebook your trip or change dates outside the promotional period, you will be required to pay the full deposit towards the new trip. Intrepid Travel's vaccination policy applies. Except as set out expressly above, Intrepid Travel's Booking Conditions apply. Additional restrictions may apply.

Last Minute Travel Deals

Mention Promo Code: PT7580

Last Minute Travel Deals

Promotion Details

For a limited time, select departures discounted from original price. You'll have to be quick though, these discounts are one-off deals that can disappear at any time. You'll need to pay in full at the time of booking. But other than that, there's nothing stopping you from jumping headfirst into a last-minute adventure. Plus as always receive our AffordableTours.com 5% extra savings. Discount is reflected on website pricing. Not all dates will qualify, please contact your Travel Consultant for full details.

Must Book By Fri, Mar 31, 2023

View Promotion Terms & Conditions ›

Valid on select departure dates only. Discount is reflected on website pricing. Offer is capacity controlled and may be modified or withdrawn at any time. Applicable to new bookings only. Other restrictions may apply.

×

$2,444

Get Quote
Wednesday,
Apr 12, 2023
Wednesday,
Apr 26, 2023
Deals

Promotions For This Departure

Start Date
End Date
Brochure
Land Price
Quote

From

Wednesday,
Apr 12, 2023

To

Wednesday,
Apr 26, 2023

$2,172

Get Quote

Current Promotions

Call or submit a quote for award-winning value and service!

Lock it in with $99 Deposit

Mention Promo Code: PT6767

Lock it in with $99 Deposit

Promotion Details

Whether you're dreaming of diving into an adventure in Jordan, eating your way through South Korea or basking in the toasty Italian sun, Intrepid has dropped their deposits so you can make it happen in 2023. Don't wait. Plan your next people and planet-friendly adventure with just $99 this March. Plus receive our AffordableTours.com everyday 5% savings. (Not all dates or itineraries will qualify, please contact your travel consultant for applicable vacations.)

Must Book By Fri, Mar 31, 2023

View Promotion Terms & Conditions ›

The $99 "low deposit" Intrepid Travel offer applies to new bookings made between 12:01am EST 1 March 2023 – 23:59pm PST 31 March 2023, for trips departing before 31 December 2023. Full payment is due 56 days before departure, unless otherwise stated on Intrepid Travel's Booking Conditions. This offer is valid for bookings made in the following currencies only: USD $99, CAD $99. All other currencies are not eligible. The $99 deposit can be paid towards any Intrepid Travel small group adventure trip, excluding the following:
a) All polar trips in the Arctic and Antarctic;
b) Tailor-Made Experiences;
c) Short Break Adventures (including Urban Adventures trips)
d) Gorilla Trek permit trips: YXOG, YXOCC, YXOGC, YGSGC, YXOIC, YXOFC, UBODC, YXOEC, UXODC, YGPU, YGPKC, YGSUS;
e) Inca Trail permit trips: GGTA, GGTBC, GGSEC, GGYM, GGTWC, GGHC, GGSQ, GGSA, GGSYC, GGSF, GGYP, GGYBC, GGSAC, GGKY, GGYDC, GGYA, GGKIC, GGSFC, GGBNC, GGBTC, GGBZC, GGYC, GGSD, GGSGC;
f) Australia trips operated by ATA and KWE: PKBB-B, PKBB-O, PKBL-B, PKBL-O, PKOW-O, PKOL-B, PKOL-O, PKOW-B, PKRB, PKFK, PAR3-O, PAR3Y-O, PAR3-B, PAR3Y-B, PP10, PB10, PBD10, PDB10, PBP10, PNTW6-B, PNTW6-O, PIXC;
h) New Zealand trips operated by Haka: PHRI, PHRN, PHRO, PHRS, PHRWC, PHRXC, PHRYC, PHRZC, PHRUC, PHKN, PHKO, PHKS, PHKYZ, PHKZC;
i) United States trips operated by Wildland Trekking; SKXZ, SKXU, SKXA, SKXL, SKXJ, SKXD, SKXWG, SKXWR, SKXWY, SKXWS, SKXWM, SKXV, SKXCW, SKXW, SKXY, SKXI, SKXE, SKXH, SKXO, SKXB;
j) Canada trips operated by Adventure Canada: SBKA, SBKN, SBKH, SBKG;
The $99 offer is not combinable with any other promotion or discount unless specified. Multiple $99 deposit bookings must not overlap in travel dates, however consecutive $99 deposit bookings are permitted. Offer applies to land element of tour only and cannot be redeemed against flights, additional accommodation, transfers or travel insurance. $99 deposit amount is payable per person, per trip. The trip is subject to availability and confirmation by Intrepid Travel at time of booking. If you wish to cancel and rebook your trip or change dates outside the promotional period, you will be required to pay the full deposit towards the new trip. Intrepid Travel's vaccination policy applies. Except as set out expressly above, Intrepid Travel's Booking Conditions apply. Additional restrictions may apply.

Last Minute Travel Deals

Mention Promo Code: PT7580

Last Minute Travel Deals

Promotion Details

For a limited time, select departures discounted from original price. You'll have to be quick though, these discounts are one-off deals that can disappear at any time. You'll need to pay in full at the time of booking. But other than that, there's nothing stopping you from jumping headfirst into a last-minute adventure. Plus as always receive our AffordableTours.com 5% extra savings. Discount is reflected on website pricing. Not all dates will qualify, please contact your Travel Consultant for full details.

Must Book By Fri, Mar 31, 2023

View Promotion Terms & Conditions ›

Valid on select departure dates only. Discount is reflected on website pricing. Offer is capacity controlled and may be modified or withdrawn at any time. Applicable to new bookings only. Other restrictions may apply.

×

$2,172

Get Quote
Saturday,
Apr 15, 2023
Saturday,
Apr 29, 2023
Deals

Promotions For This Departure

Start Date
End Date
Brochure
Land Price
Quote

From

Saturday,
Apr 15, 2023

To

Saturday,
Apr 29, 2023

$2,350

Get Quote

Current Promotions

Call or submit a quote for award-winning value and service!

Lock it in with $99 Deposit

Mention Promo Code: PT6767

Lock it in with $99 Deposit

Promotion Details

Whether you're dreaming of diving into an adventure in Jordan, eating your way through South Korea or basking in the toasty Italian sun, Intrepid has dropped their deposits so you can make it happen in 2023. Don't wait. Plan your next people and planet-friendly adventure with just $99 this March. Plus receive our AffordableTours.com everyday 5% savings. (Not all dates or itineraries will qualify, please contact your travel consultant for applicable vacations.)

Must Book By Fri, Mar 31, 2023

View Promotion Terms & Conditions ›

The $99 "low deposit" Intrepid Travel offer applies to new bookings made between 12:01am EST 1 March 2023 – 23:59pm PST 31 March 2023, for trips departing before 31 December 2023. Full payment is due 56 days before departure, unless otherwise stated on Intrepid Travel's Booking Conditions. This offer is valid for bookings made in the following currencies only: USD $99, CAD $99. All other currencies are not eligible. The $99 deposit can be paid towards any Intrepid Travel small group adventure trip, excluding the following:
a) All polar trips in the Arctic and Antarctic;
b) Tailor-Made Experiences;
c) Short Break Adventures (including Urban Adventures trips)
d) Gorilla Trek permit trips: YXOG, YXOCC, YXOGC, YGSGC, YXOIC, YXOFC, UBODC, YXOEC, UXODC, YGPU, YGPKC, YGSUS;
e) Inca Trail permit trips: GGTA, GGTBC, GGSEC, GGYM, GGTWC, GGHC, GGSQ, GGSA, GGSYC, GGSF, GGYP, GGYBC, GGSAC, GGKY, GGYDC, GGYA, GGKIC, GGSFC, GGBNC, GGBTC, GGBZC, GGYC, GGSD, GGSGC;
f) Australia trips operated by ATA and KWE: PKBB-B, PKBB-O, PKBL-B, PKBL-O, PKOW-O, PKOL-B, PKOL-O, PKOW-B, PKRB, PKFK, PAR3-O, PAR3Y-O, PAR3-B, PAR3Y-B, PP10, PB10, PBD10, PDB10, PBP10, PNTW6-B, PNTW6-O, PIXC;
h) New Zealand trips operated by Haka: PHRI, PHRN, PHRO, PHRS, PHRWC, PHRXC, PHRYC, PHRZC, PHRUC, PHKN, PHKO, PHKS, PHKYZ, PHKZC;
i) United States trips operated by Wildland Trekking; SKXZ, SKXU, SKXA, SKXL, SKXJ, SKXD, SKXWG, SKXWR, SKXWY, SKXWS, SKXWM, SKXV, SKXCW, SKXW, SKXY, SKXI, SKXE, SKXH, SKXO, SKXB;
j) Canada trips operated by Adventure Canada: SBKA, SBKN, SBKH, SBKG;
The $99 offer is not combinable with any other promotion or discount unless specified. Multiple $99 deposit bookings must not overlap in travel dates, however consecutive $99 deposit bookings are permitted. Offer applies to land element of tour only and cannot be redeemed against flights, additional accommodation, transfers or travel insurance. $99 deposit amount is payable per person, per trip. The trip is subject to availability and confirmation by Intrepid Travel at time of booking. If you wish to cancel and rebook your trip or change dates outside the promotional period, you will be required to pay the full deposit towards the new trip. Intrepid Travel's vaccination policy applies. Except as set out expressly above, Intrepid Travel's Booking Conditions apply. Additional restrictions may apply.

Last Minute Travel Deals

Mention Promo Code: PT7580

Last Minute Travel Deals

Promotion Details

For a limited time, select departures discounted from original price. You'll have to be quick though, these discounts are one-off deals that can disappear at any time. You'll need to pay in full at the time of booking. But other than that, there's nothing stopping you from jumping headfirst into a last-minute adventure. Plus as always receive our AffordableTours.com 5% extra savings. Discount is reflected on website pricing. Not all dates will qualify, please contact your Travel Consultant for full details.

Must Book By Fri, Mar 31, 2023

View Promotion Terms & Conditions ›

Valid on select departure dates only. Discount is reflected on website pricing. Offer is capacity controlled and may be modified or withdrawn at any time. Applicable to new bookings only. Other restrictions may apply.

×

$2,350

Get Quote
Saturday,
Apr 22, 2023
Saturday,
May 06, 2023
Deals

Promotions For This Departure

Start Date
End Date
Brochure
Land Price
Quote

From

Saturday,
Apr 22, 2023

To

Saturday,
May 06, 2023

$2,516

Get Quote

Current Promotions

Call or submit a quote for award-winning value and service!

Lock it in with $99 Deposit

Mention Promo Code: PT6767

Lock it in with $99 Deposit

Promotion Details

Whether you're dreaming of diving into an adventure in Jordan, eating your way through South Korea or basking in the toasty Italian sun, Intrepid has dropped their deposits so you can make it happen in 2023. Don't wait. Plan your next people and planet-friendly adventure with just $99 this March. Plus receive our AffordableTours.com everyday 5% savings. (Not all dates or itineraries will qualify, please contact your travel consultant for applicable vacations.)

Must Book By Fri, Mar 31, 2023

View Promotion Terms & Conditions ›

The $99 "low deposit" Intrepid Travel offer applies to new bookings made between 12:01am EST 1 March 2023 – 23:59pm PST 31 March 2023, for trips departing before 31 December 2023. Full payment is due 56 days before departure, unless otherwise stated on Intrepid Travel's Booking Conditions. This offer is valid for bookings made in the following currencies only: USD $99, CAD $99. All other currencies are not eligible. The $99 deposit can be paid towards any Intrepid Travel small group adventure trip, excluding the following:
a) All polar trips in the Arctic and Antarctic;
b) Tailor-Made Experiences;
c) Short Break Adventures (including Urban Adventures trips)
d) Gorilla Trek permit trips: YXOG, YXOCC, YXOGC, YGSGC, YXOIC, YXOFC, UBODC, YXOEC, UXODC, YGPU, YGPKC, YGSUS;
e) Inca Trail permit trips: GGTA, GGTBC, GGSEC, GGYM, GGTWC, GGHC, GGSQ, GGSA, GGSYC, GGSF, GGYP, GGYBC, GGSAC, GGKY, GGYDC, GGYA, GGKIC, GGSFC, GGBNC, GGBTC, GGBZC, GGYC, GGSD, GGSGC;
f) Australia trips operated by ATA and KWE: PKBB-B, PKBB-O, PKBL-B, PKBL-O, PKOW-O, PKOL-B, PKOL-O, PKOW-B, PKRB, PKFK, PAR3-O, PAR3Y-O, PAR3-B, PAR3Y-B, PP10, PB10, PBD10, PDB10, PBP10, PNTW6-B, PNTW6-O, PIXC;
h) New Zealand trips operated by Haka: PHRI, PHRN, PHRO, PHRS, PHRWC, PHRXC, PHRYC, PHRZC, PHRUC, PHKN, PHKO, PHKS, PHKYZ, PHKZC;
i) United States trips operated by Wildland Trekking; SKXZ, SKXU, SKXA, SKXL, SKXJ, SKXD, SKXWG, SKXWR, SKXWY, SKXWS, SKXWM, SKXV, SKXCW, SKXW, SKXY, SKXI, SKXE, SKXH, SKXO, SKXB;
j) Canada trips operated by Adventure Canada: SBKA, SBKN, SBKH, SBKG;
The $99 offer is not combinable with any other promotion or discount unless specified. Multiple $99 deposit bookings must not overlap in travel dates, however consecutive $99 deposit bookings are permitted. Offer applies to land element of tour only and cannot be redeemed against flights, additional accommodation, transfers or travel insurance. $99 deposit amount is payable per person, per trip. The trip is subject to availability and confirmation by Intrepid Travel at time of booking. If you wish to cancel and rebook your trip or change dates outside the promotional period, you will be required to pay the full deposit towards the new trip. Intrepid Travel's vaccination policy applies. Except as set out expressly above, Intrepid Travel's Booking Conditions apply. Additional restrictions may apply.

Last Minute Travel Deals

Mention Promo Code: PT7580

Last Minute Travel Deals

Promotion Details

For a limited time, select departures discounted from original price. You'll have to be quick though, these discounts are one-off deals that can disappear at any time. You'll need to pay in full at the time of booking. But other than that, there's nothing stopping you from jumping headfirst into a last-minute adventure. Plus as always receive our AffordableTours.com 5% extra savings. Discount is reflected on website pricing. Not all dates will qualify, please contact your Travel Consultant for full details.

Must Book By Fri, Mar 31, 2023

View Promotion Terms & Conditions ›

Valid on select departure dates only. Discount is reflected on website pricing. Offer is capacity controlled and may be modified or withdrawn at any time. Applicable to new bookings only. Other restrictions may apply.

×

$2,516

Get Quote
Saturday,
May 13, 2023
Saturday,
May 27, 2023
Deals

Promotions For This Departure

Start Date
End Date
Brochure
Land Price
Quote

From

Saturday,
May 13, 2023

To

Saturday,
May 27, 2023

$2,840

Get Quote

Current Promotions

Call or submit a quote for award-winning value and service!

Lock it in with $99 Deposit

Mention Promo Code: PT6767

Lock it in with $99 Deposit

Promotion Details

Whether you're dreaming of diving into an adventure in Jordan, eating your way through South Korea or basking in the toasty Italian sun, Intrepid has dropped their deposits so you can make it happen in 2023. Don't wait. Plan your next people and planet-friendly adventure with just $99 this March. Plus receive our AffordableTours.com everyday 5% savings. (Not all dates or itineraries will qualify, please contact your travel consultant for applicable vacations.)

Must Book By Fri, Mar 31, 2023

View Promotion Terms & Conditions ›

The $99 "low deposit" Intrepid Travel offer applies to new bookings made between 12:01am EST 1 March 2023 – 23:59pm PST 31 March 2023, for trips departing before 31 December 2023. Full payment is due 56 days before departure, unless otherwise stated on Intrepid Travel's Booking Conditions. This offer is valid for bookings made in the following currencies only: USD $99, CAD $99. All other currencies are not eligible. The $99 deposit can be paid towards any Intrepid Travel small group adventure trip, excluding the following:
a) All polar trips in the Arctic and Antarctic;
b) Tailor-Made Experiences;
c) Short Break Adventures (including Urban Adventures trips)
d) Gorilla Trek permit trips: YXOG, YXOCC, YXOGC, YGSGC, YXOIC, YXOFC, UBODC, YXOEC, UXODC, YGPU, YGPKC, YGSUS;
e) Inca Trail permit trips: GGTA, GGTBC, GGSEC, GGYM, GGTWC, GGHC, GGSQ, GGSA, GGSYC, GGSF, GGYP, GGYBC, GGSAC, GGKY, GGYDC, GGYA, GGKIC, GGSFC, GGBNC, GGBTC, GGBZC, GGYC, GGSD, GGSGC;
f) Australia trips operated by ATA and KWE: PKBB-B, PKBB-O, PKBL-B, PKBL-O, PKOW-O, PKOL-B, PKOL-O, PKOW-B, PKRB, PKFK, PAR3-O, PAR3Y-O, PAR3-B, PAR3Y-B, PP10, PB10, PBD10, PDB10, PBP10, PNTW6-B, PNTW6-O, PIXC;
h) New Zealand trips operated by Haka: PHRI, PHRN, PHRO, PHRS, PHRWC, PHRXC, PHRYC, PHRZC, PHRUC, PHKN, PHKO, PHKS, PHKYZ, PHKZC;
i) United States trips operated by Wildland Trekking; SKXZ, SKXU, SKXA, SKXL, SKXJ, SKXD, SKXWG, SKXWR, SKXWY, SKXWS, SKXWM, SKXV, SKXCW, SKXW, SKXY, SKXI, SKXE, SKXH, SKXO, SKXB;
j) Canada trips operated by Adventure Canada: SBKA, SBKN, SBKH, SBKG;
The $99 offer is not combinable with any other promotion or discount unless specified. Multiple $99 deposit bookings must not overlap in travel dates, however consecutive $99 deposit bookings are permitted. Offer applies to land element of tour only and cannot be redeemed against flights, additional accommodation, transfers or travel insurance. $99 deposit amount is payable per person, per trip. The trip is subject to availability and confirmation by Intrepid Travel at time of booking. If you wish to cancel and rebook your trip or change dates outside the promotional period, you will be required to pay the full deposit towards the new trip. Intrepid Travel's vaccination policy applies. Except as set out expressly above, Intrepid Travel's Booking Conditions apply. Additional restrictions may apply.

Last Minute Travel Deals

Mention Promo Code: PT7580

Last Minute Travel Deals

Promotion Details

For a limited time, select departures discounted from original price. You'll have to be quick though, these discounts are one-off deals that can disappear at any time. You'll need to pay in full at the time of booking. But other than that, there's nothing stopping you from jumping headfirst into a last-minute adventure. Plus as always receive our AffordableTours.com 5% extra savings. Discount is reflected on website pricing. Not all dates will qualify, please contact your Travel Consultant for full details.

Must Book By Fri, Mar 31, 2023

View Promotion Terms & Conditions ›

Valid on select departure dates only. Discount is reflected on website pricing. Offer is capacity controlled and may be modified or withdrawn at any time. Applicable to new bookings only. Other restrictions may apply.

×

$2,840

Get Quote
Saturday,
May 27, 2023
Saturday,
Jun 10, 2023
Deals

Promotions For This Departure

Start Date
End Date
Brochure
Land Price
Quote

From

Saturday,
May 27, 2023

To

Saturday,
Jun 10, 2023

$2,610

Get Quote

Current Promotions

Call or submit a quote for award-winning value and service!

Lock it in with $99 Deposit

Mention Promo Code: PT6767

Lock it in with $99 Deposit

Promotion Details

Whether you're dreaming of diving into an adventure in Jordan, eating your way through South Korea or basking in the toasty Italian sun, Intrepid has dropped their deposits so you can make it happen in 2023. Don't wait. Plan your next people and planet-friendly adventure with just $99 this March. Plus receive our AffordableTours.com everyday 5% savings. (Not all dates or itineraries will qualify, please contact your travel consultant for applicable vacations.)

Must Book By Fri, Mar 31, 2023

View Promotion Terms & Conditions ›

The $99 "low deposit" Intrepid Travel offer applies to new bookings made between 12:01am EST 1 March 2023 – 23:59pm PST 31 March 2023, for trips departing before 31 December 2023. Full payment is due 56 days before departure, unless otherwise stated on Intrepid Travel's Booking Conditions. This offer is valid for bookings made in the following currencies only: USD $99, CAD $99. All other currencies are not eligible. The $99 deposit can be paid towards any Intrepid Travel small group adventure trip, excluding the following:
a) All polar trips in the Arctic and Antarctic;
b) Tailor-Made Experiences;
c) Short Break Adventures (including Urban Adventures trips)
d) Gorilla Trek permit trips: YXOG, YXOCC, YXOGC, YGSGC, YXOIC, YXOFC, UBODC, YXOEC, UXODC, YGPU, YGPKC, YGSUS;
e) Inca Trail permit trips: GGTA, GGTBC, GGSEC, GGYM, GGTWC, GGHC, GGSQ, GGSA, GGSYC, GGSF, GGYP, GGYBC, GGSAC, GGKY, GGYDC, GGYA, GGKIC, GGSFC, GGBNC, GGBTC, GGBZC, GGYC, GGSD, GGSGC;
f) Australia trips operated by ATA and KWE: PKBB-B, PKBB-O, PKBL-B, PKBL-O, PKOW-O, PKOL-B, PKOL-O, PKOW-B, PKRB, PKFK, PAR3-O, PAR3Y-O, PAR3-B, PAR3Y-B, PP10, PB10, PBD10, PDB10, PBP10, PNTW6-B, PNTW6-O, PIXC;
h) New Zealand trips operated by Haka: PHRI, PHRN, PHRO, PHRS, PHRWC, PHRXC, PHRYC, PHRZC, PHRUC, PHKN, PHKO, PHKS, PHKYZ, PHKZC;
i) United States trips operated by Wildland Trekking; SKXZ, SKXU, SKXA, SKXL, SKXJ, SKXD, SKXWG, SKXWR, SKXWY, SKXWS, SKXWM, SKXV, SKXCW, SKXW, SKXY, SKXI, SKXE, SKXH, SKXO, SKXB;
j) Canada trips operated by Adventure Canada: SBKA, SBKN, SBKH, SBKG;
The $99 offer is not combinable with any other promotion or discount unless specified. Multiple $99 deposit bookings must not overlap in travel dates, however consecutive $99 deposit bookings are permitted. Offer applies to land element of tour only and cannot be redeemed against flights, additional accommodation, transfers or travel insurance. $99 deposit amount is payable per person, per trip. The trip is subject to availability and confirmation by Intrepid Travel at time of booking. If you wish to cancel and rebook your trip or change dates outside the promotional period, you will be required to pay the full deposit towards the new trip. Intrepid Travel's vaccination policy applies. Except as set out expressly above, Intrepid Travel's Booking Conditions apply. Additional restrictions may apply.

Last Minute Travel Deals

Mention Promo Code: PT7580

Last Minute Travel Deals

Promotion Details

For a limited time, select departures discounted from original price. You'll have to be quick though, these discounts are one-off deals that can disappear at any time. You'll need to pay in full at the time of booking. But other than that, there's nothing stopping you from jumping headfirst into a last-minute adventure. Plus as always receive our AffordableTours.com 5% extra savings. Discount is reflected on website pricing. Not all dates will qualify, please contact your Travel Consultant for full details.

Must Book By Fri, Mar 31, 2023

View Promotion Terms & Conditions ›

Valid on select departure dates only. Discount is reflected on website pricing. Offer is capacity controlled and may be modified or withdrawn at any time. Applicable to new bookings only. Other restrictions may apply.

×

$2,610

Get Quote
Saturday,
Jun 24, 2023
Saturday,
Jul 08, 2023
Deals

Promotions For This Departure

Start Date
End Date
Brochure
Land Price
Quote

From

Saturday,
Jun 24, 2023

To

Saturday,
Jul 08, 2023

$2,660

Get Quote

Current Promotions

Call or submit a quote for award-winning value and service!

Lock it in with $99 Deposit

Mention Promo Code: PT6767

Lock it in with $99 Deposit

Promotion Details

Whether you're dreaming of diving into an adventure in Jordan, eating your way through South Korea or basking in the toasty Italian sun, Intrepid has dropped their deposits so you can make it happen in 2023. Don't wait. Plan your next people and planet-friendly adventure with just $99 this March. Plus receive our AffordableTours.com everyday 5% savings. (Not all dates or itineraries will qualify, please contact your travel consultant for applicable vacations.)

Must Book By Fri, Mar 31, 2023

View Promotion Terms & Conditions ›

The $99 "low deposit" Intrepid Travel offer applies to new bookings made between 12:01am EST 1 March 2023 – 23:59pm PST 31 March 2023, for trips departing before 31 December 2023. Full payment is due 56 days before departure, unless otherwise stated on Intrepid Travel's Booking Conditions. This offer is valid for bookings made in the following currencies only: USD $99, CAD $99. All other currencies are not eligible. The $99 deposit can be paid towards any Intrepid Travel small group adventure trip, excluding the following:
a) All polar trips in the Arctic and Antarctic;
b) Tailor-Made Experiences;
c) Short Break Adventures (including Urban Adventures trips)
d) Gorilla Trek permit trips: YXOG, YXOCC, YXOGC, YGSGC, YXOIC, YXOFC, UBODC, YXOEC, UXODC, YGPU, YGPKC, YGSUS;
e) Inca Trail permit trips: GGTA, GGTBC, GGSEC, GGYM, GGTWC, GGHC, GGSQ, GGSA, GGSYC, GGSF, GGYP, GGYBC, GGSAC, GGKY, GGYDC, GGYA, GGKIC, GGSFC, GGBNC, GGBTC, GGBZC, GGYC, GGSD, GGSGC;
f) Australia trips operated by ATA and KWE: PKBB-B, PKBB-O, PKBL-B, PKBL-O, PKOW-O, PKOL-B, PKOL-O, PKOW-B, PKRB, PKFK, PAR3-O, PAR3Y-O, PAR3-B, PAR3Y-B, PP10, PB10, PBD10, PDB10, PBP10, PNTW6-B, PNTW6-O, PIXC;
h) New Zealand trips operated by Haka: PHRI, PHRN, PHRO, PHRS, PHRWC, PHRXC, PHRYC, PHRZC, PHRUC, PHKN, PHKO, PHKS, PHKYZ, PHKZC;
i) United States trips operated by Wildland Trekking; SKXZ, SKXU, SKXA, SKXL, SKXJ, SKXD, SKXWG, SKXWR, SKXWY, SKXWS, SKXWM, SKXV, SKXCW, SKXW, SKXY, SKXI, SKXE, SKXH, SKXO, SKXB;
j) Canada trips operated by Adventure Canada: SBKA, SBKN, SBKH, SBKG;
The $99 offer is not combinable with any other promotion or discount unless specified. Multiple $99 deposit bookings must not overlap in travel dates, however consecutive $99 deposit bookings are permitted. Offer applies to land element of tour only and cannot be redeemed against flights, additional accommodation, transfers or travel insurance. $99 deposit amount is payable per person, per trip. The trip is subject to availability and confirmation by Intrepid Travel at time of booking. If you wish to cancel and rebook your trip or change dates outside the promotional period, you will be required to pay the full deposit towards the new trip. Intrepid Travel's vaccination policy applies. Except as set out expressly above, Intrepid Travel's Booking Conditions apply. Additional restrictions may apply.

Last Minute Travel Deals

Mention Promo Code: PT7580

Last Minute Travel Deals

Promotion Details

For a limited time, select departures discounted from original price. You'll have to be quick though, these discounts are one-off deals that can disappear at any time. You'll need to pay in full at the time of booking. But other than that, there's nothing stopping you from jumping headfirst into a last-minute adventure. Plus as always receive our AffordableTours.com 5% extra savings. Discount is reflected on website pricing. Not all dates will qualify, please contact your Travel Consultant for full details.

Must Book By Fri, Mar 31, 2023

View Promotion Terms & Conditions ›

Valid on select departure dates only. Discount is reflected on website pricing. Offer is capacity controlled and may be modified or withdrawn at any time. Applicable to new bookings only. Other restrictions may apply.

×

$2,660

Get Quote
Saturday,
Jul 01, 2023
Saturday,
Jul 15, 2023
Deals

Promotions For This Departure

Start Date
End Date
Brochure
Land Price
Quote

From

Saturday,
Jul 01, 2023

To

Saturday,
Jul 15, 2023

$2,610

Get Quote

Current Promotions

Call or submit a quote for award-winning value and service!

Lock it in with $99 Deposit

Mention Promo Code: PT6767

Lock it in with $99 Deposit

Promotion Details

Whether you're dreaming of diving into an adventure in Jordan, eating your way through South Korea or basking in the toasty Italian sun, Intrepid has dropped their deposits so you can make it happen in 2023. Don't wait. Plan your next people and planet-friendly adventure with just $99 this March. Plus receive our AffordableTours.com everyday 5% savings. (Not all dates or itineraries will qualify, please contact your travel consultant for applicable vacations.)

Must Book By Fri, Mar 31, 2023

View Promotion Terms & Conditions ›

The $99 "low deposit" Intrepid Travel offer applies to new bookings made between 12:01am EST 1 March 2023 – 23:59pm PST 31 March 2023, for trips departing before 31 December 2023. Full payment is due 56 days before departure, unless otherwise stated on Intrepid Travel's Booking Conditions. This offer is valid for bookings made in the following currencies only: USD $99, CAD $99. All other currencies are not eligible. The $99 deposit can be paid towards any Intrepid Travel small group adventure trip, excluding the following:
a) All polar trips in the Arctic and Antarctic;
b) Tailor-Made Experiences;
c) Short Break Adventures (including Urban Adventures trips)
d) Gorilla Trek permit trips: YXOG, YXOCC, YXOGC, YGSGC, YXOIC, YXOFC, UBODC, YXOEC, UXODC, YGPU, YGPKC, YGSUS;
e) Inca Trail permit trips: GGTA, GGTBC, GGSEC, GGYM, GGTWC, GGHC, GGSQ, GGSA, GGSYC, GGSF, GGYP, GGYBC, GGSAC, GGKY, GGYDC, GGYA, GGKIC, GGSFC, GGBNC, GGBTC, GGBZC, GGYC, GGSD, GGSGC;
f) Australia trips operated by ATA and KWE: PKBB-B, PKBB-O, PKBL-B, PKBL-O, PKOW-O, PKOL-B, PKOL-O, PKOW-B, PKRB, PKFK, PAR3-O, PAR3Y-O, PAR3-B, PAR3Y-B, PP10, PB10, PBD10, PDB10, PBP10, PNTW6-B, PNTW6-O, PIXC;
h) New Zealand trips operated by Haka: PHRI, PHRN, PHRO, PHRS, PHRWC, PHRXC, PHRYC, PHRZC, PHRUC, PHKN, PHKO, PHKS, PHKYZ, PHKZC;
i) United States trips operated by Wildland Trekking; SKXZ, SKXU, SKXA, SKXL, SKXJ, SKXD, SKXWG, SKXWR, SKXWY, SKXWS, SKXWM, SKXV, SKXCW, SKXW, SKXY, SKXI, SKXE, SKXH, SKXO, SKXB;
j) Canada trips operated by Adventure Canada: SBKA, SBKN, SBKH, SBKG;
The $99 offer is not combinable with any other promotion or discount unless specified. Multiple $99 deposit bookings must not overlap in travel dates, however consecutive $99 deposit bookings are permitted. Offer applies to land element of tour only and cannot be redeemed against flights, additional accommodation, transfers or travel insurance. $99 deposit amount is payable per person, per trip. The trip is subject to availability and confirmation by Intrepid Travel at time of booking. If you wish to cancel and rebook your trip or change dates outside the promotional period, you will be required to pay the full deposit towards the new trip. Intrepid Travel's vaccination policy applies. Except as set out expressly above, Intrepid Travel's Booking Conditions apply. Additional restrictions may apply.

Last Minute Travel Deals

Mention Promo Code: PT7580

Last Minute Travel Deals

Promotion Details

For a limited time, select departures discounted from original price. You'll have to be quick though, these discounts are one-off deals that can disappear at any time. You'll need to pay in full at the time of booking. But other than that, there's nothing stopping you from jumping headfirst into a last-minute adventure. Plus as always receive our AffordableTours.com 5% extra savings. Discount is reflected on website pricing. Not all dates will qualify, please contact your Travel Consultant for full details.

Must Book By Fri, Mar 31, 2023

View Promotion Terms & Conditions ›

Valid on select departure dates only. Discount is reflected on website pricing. Offer is capacity controlled and may be modified or withdrawn at any time. Applicable to new bookings only. Other restrictions may apply.

×

$2,610

Get Quote
Saturday,
Jul 08, 2023
Saturday,
Jul 22, 2023
Deals

Promotions For This Departure

Start Date
End Date
Brochure
Land Price
Quote

From

Saturday,
Jul 08, 2023

To

Saturday,
Jul 22, 2023

$2,610

Get Quote

Current Promotions

Call or submit a quote for award-winning value and service!

Lock it in with $99 Deposit

Mention Promo Code: PT6767

Lock it in with $99 Deposit

Promotion Details

Whether you're dreaming of diving into an adventure in Jordan, eating your way through South Korea or basking in the toasty Italian sun, Intrepid has dropped their deposits so you can make it happen in 2023. Don't wait. Plan your next people and planet-friendly adventure with just $99 this March. Plus receive our AffordableTours.com everyday 5% savings. (Not all dates or itineraries will qualify, please contact your travel consultant for applicable vacations.)

Must Book By Fri, Mar 31, 2023

View Promotion Terms & Conditions ›

The $99 "low deposit" Intrepid Travel offer applies to new bookings made between 12:01am EST 1 March 2023 – 23:59pm PST 31 March 2023, for trips departing before 31 December 2023. Full payment is due 56 days before departure, unless otherwise stated on Intrepid Travel's Booking Conditions. This offer is valid for bookings made in the following currencies only: USD $99, CAD $99. All other currencies are not eligible. The $99 deposit can be paid towards any Intrepid Travel small group adventure trip, excluding the following:
a) All polar trips in the Arctic and Antarctic;
b) Tailor-Made Experiences;
c) Short Break Adventures (including Urban Adventures trips)
d) Gorilla Trek permit trips: YXOG, YXOCC, YXOGC, YGSGC, YXOIC, YXOFC, UBODC, YXOEC, UXODC, YGPU, YGPKC, YGSUS;
e) Inca Trail permit trips: GGTA, GGTBC, GGSEC, GGYM, GGTWC, GGHC, GGSQ, GGSA, GGSYC, GGSF, GGYP, GGYBC, GGSAC, GGKY, GGYDC, GGYA, GGKIC, GGSFC, GGBNC, GGBTC, GGBZC, GGYC, GGSD, GGSGC;
f) Australia trips operated by ATA and KWE: PKBB-B, PKBB-O, PKBL-B, PKBL-O, PKOW-O, PKOL-B, PKOL-O, PKOW-B, PKRB, PKFK, PAR3-O, PAR3Y-O, PAR3-B, PAR3Y-B, PP10, PB10, PBD10, PDB10, PBP10, PNTW6-B, PNTW6-O, PIXC;
h) New Zealand trips operated by Haka: PHRI, PHRN, PHRO, PHRS, PHRWC, PHRXC, PHRYC, PHRZC, PHRUC, PHKN, PHKO, PHKS, PHKYZ, PHKZC;
i) United States trips operated by Wildland Trekking; SKXZ, SKXU, SKXA, SKXL, SKXJ, SKXD, SKXWG, SKXWR, SKXWY, SKXWS, SKXWM, SKXV, SKXCW, SKXW, SKXY, SKXI, SKXE, SKXH, SKXO, SKXB;
j) Canada trips operated by Adventure Canada: SBKA, SBKN, SBKH, SBKG;
The $99 offer is not combinable with any other promotion or discount unless specified. Multiple $99 deposit bookings must not overlap in travel dates, however consecutive $99 deposit bookings are permitted. Offer applies to land element of tour only and cannot be redeemed against flights, additional accommodation, transfers or travel insurance. $99 deposit amount is payable per person, per trip. The trip is subject to availability and confirmation by Intrepid Travel at time of booking. If you wish to cancel and rebook your trip or change dates outside the promotional period, you will be required to pay the full deposit towards the new trip. Intrepid Travel's vaccination policy applies. Except as set out expressly above, Intrepid Travel's Booking Conditions apply. Additional restrictions may apply.

Last Minute Travel Deals

Mention Promo Code: PT7580

Last Minute Travel Deals

Promotion Details

For a limited time, select departures discounted from original price. You'll have to be quick though, these discounts are one-off deals that can disappear at any time. You'll need to pay in full at the time of booking. But other than that, there's nothing stopping you from jumping headfirst into a last-minute adventure. Plus as always receive our AffordableTours.com 5% extra savings. Discount is reflected on website pricing. Not all dates will qualify, please contact your Travel Consultant for full details.

Must Book By Fri, Mar 31, 2023

View Promotion Terms & Conditions ›

Valid on select departure dates only. Discount is reflected on website pricing. Offer is capacity controlled and may be modified or withdrawn at any time. Applicable to new bookings only. Other restrictions may apply.

×

$2,610

Get Quote
Saturday,
Jul 15, 2023
Saturday,
Jul 29, 2023
Deals

Promotions For This Departure

Start Date
End Date
Brochure
Land Price
Quote

From

Saturday,
Jul 15, 2023

To

Saturday,
Jul 29, 2023

$2,610

Get Quote

Current Promotions

Call or submit a quote for award-winning value and service!

Lock it in with $99 Deposit

Mention Promo Code: PT6767

Lock it in with $99 Deposit

Promotion Details

Whether you're dreaming of diving into an adventure in Jordan, eating your way through South Korea or basking in the toasty Italian sun, Intrepid has dropped their deposits so you can make it happen in 2023. Don't wait. Plan your next people and planet-friendly adventure with just $99 this March. Plus receive our AffordableTours.com everyday 5% savings. (Not all dates or itineraries will qualify, please contact your travel consultant for applicable vacations.)

Must Book By Fri, Mar 31, 2023

View Promotion Terms & Conditions ›

The $99 "low deposit" Intrepid Travel offer applies to new bookings made between 12:01am EST 1 March 2023 – 23:59pm PST 31 March 2023, for trips departing before 31 December 2023. Full payment is due 56 days before departure, unless otherwise stated on Intrepid Travel's Booking Conditions. This offer is valid for bookings made in the following currencies only: USD $99, CAD $99. All other currencies are not eligible. The $99 deposit can be paid towards any Intrepid Travel small group adventure trip, excluding the following:
a) All polar trips in the Arctic and Antarctic;
b) Tailor-Made Experiences;
c) Short Break Adventures (including Urban Adventures trips)
d) Gorilla Trek permit trips: YXOG, YXOCC, YXOGC, YGSGC, YXOIC, YXOFC, UBODC, YXOEC, UXODC, YGPU, YGPKC, YGSUS;
e) Inca Trail permit trips: GGTA, GGTBC, GGSEC, GGYM, GGTWC, GGHC, GGSQ, GGSA, GGSYC, GGSF, GGYP, GGYBC, GGSAC, GGKY, GGYDC, GGYA, GGKIC, GGSFC, GGBNC, GGBTC, GGBZC, GGYC, GGSD, GGSGC;
f) Australia trips operated by ATA and KWE: PKBB-B, PKBB-O, PKBL-B, PKBL-O, PKOW-O, PKOL-B, PKOL-O, PKOW-B, PKRB, PKFK, PAR3-O, PAR3Y-O, PAR3-B, PAR3Y-B, PP10, PB10, PBD10, PDB10, PBP10, PNTW6-B, PNTW6-O, PIXC;
h) New Zealand trips operated by Haka: PHRI, PHRN, PHRO, PHRS, PHRWC, PHRXC, PHRYC, PHRZC, PHRUC, PHKN, PHKO, PHKS, PHKYZ, PHKZC;
i) United States trips operated by Wildland Trekking; SKXZ, SKXU, SKXA, SKXL, SKXJ, SKXD, SKXWG, SKXWR, SKXWY, SKXWS, SKXWM, SKXV, SKXCW, SKXW, SKXY, SKXI, SKXE, SKXH, SKXO, SKXB;
j) Canada trips operated by Adventure Canada: SBKA, SBKN, SBKH, SBKG;
The $99 offer is not combinable with any other promotion or discount unless specified. Multiple $99 deposit bookings must not overlap in travel dates, however consecutive $99 deposit bookings are permitted. Offer applies to land element of tour only and cannot be redeemed against flights, additional accommodation, transfers or travel insurance. $99 deposit amount is payable per person, per trip. The trip is subject to availability and confirmation by Intrepid Travel at time of booking. If you wish to cancel and rebook your trip or change dates outside the promotional period, you will be required to pay the full deposit towards the new trip. Intrepid Travel's vaccination policy applies. Except as set out expressly above, Intrepid Travel's Booking Conditions apply. Additional restrictions may apply.

Last Minute Travel Deals

Mention Promo Code: PT7580

Last Minute Travel Deals

Promotion Details

For a limited time, select departures discounted from original price. You'll have to be quick though, these discounts are one-off deals that can disappear at any time. You'll need to pay in full at the time of booking. But other than that, there's nothing stopping you from jumping headfirst into a last-minute adventure. Plus as always receive our AffordableTours.com 5% extra savings. Discount is reflected on website pricing. Not all dates will qualify, please contact your Travel Consultant for full details.

Must Book By Fri, Mar 31, 2023

View Promotion Terms & Conditions ›

Valid on select departure dates only. Discount is reflected on website pricing. Offer is capacity controlled and may be modified or withdrawn at any time. Applicable to new bookings only. Other restrictions may apply.

×

$2,610

Get Quote
Saturday,
Jul 22, 2023
Saturday,
Aug 05, 2023
Deals

Promotions For This Departure

Start Date
End Date
Brochure
Land Price
Quote

From

Saturday,
Jul 22, 2023

To

Saturday,
Aug 05, 2023

$2,610

Get Quote

Current Promotions

Call or submit a quote for award-winning value and service!

Lock it in with $99 Deposit

Mention Promo Code: PT6767

Lock it in with $99 Deposit

Promotion Details

Whether you're dreaming of diving into an adventure in Jordan, eating your way through South Korea or basking in the toasty Italian sun, Intrepid has dropped their deposits so you can make it happen in 2023. Don't wait. Plan your next people and planet-friendly adventure with just $99 this March. Plus receive our AffordableTours.com everyday 5% savings. (Not all dates or itineraries will qualify, please contact your travel consultant for applicable vacations.)

Must Book By Fri, Mar 31, 2023

View Promotion Terms & Conditions ›

The $99 "low deposit" Intrepid Travel offer applies to new bookings made between 12:01am EST 1 March 2023 – 23:59pm PST 31 March 2023, for trips departing before 31 December 2023. Full payment is due 56 days before departure, unless otherwise stated on Intrepid Travel's Booking Conditions. This offer is valid for bookings made in the following currencies only: USD $99, CAD $99. All other currencies are not eligible. The $99 deposit can be paid towards any Intrepid Travel small group adventure trip, excluding the following:
a) All polar trips in the Arctic and Antarctic;
b) Tailor-Made Experiences;
c) Short Break Adventures (including Urban Adventures trips)
d) Gorilla Trek permit trips: YXOG, YXOCC, YXOGC, YGSGC, YXOIC, YXOFC, UBODC, YXOEC, UXODC, YGPU, YGPKC, YGSUS;
e) Inca Trail permit trips: GGTA, GGTBC, GGSEC, GGYM, GGTWC, GGHC, GGSQ, GGSA, GGSYC, GGSF, GGYP, GGYBC, GGSAC, GGKY, GGYDC, GGYA, GGKIC, GGSFC, GGBNC, GGBTC, GGBZC, GGYC, GGSD, GGSGC;
f) Australia trips operated by ATA and KWE: PKBB-B, PKBB-O, PKBL-B, PKBL-O, PKOW-O, PKOL-B, PKOL-O, PKOW-B, PKRB, PKFK, PAR3-O, PAR3Y-O, PAR3-B, PAR3Y-B, PP10, PB10, PBD10, PDB10, PBP10, PNTW6-B, PNTW6-O, PIXC;
h) New Zealand trips operated by Haka: PHRI, PHRN, PHRO, PHRS, PHRWC, PHRXC, PHRYC, PHRZC, PHRUC, PHKN, PHKO, PHKS, PHKYZ, PHKZC;
i) United States trips operated by Wildland Trekking; SKXZ, SKXU, SKXA, SKXL, SKXJ, SKXD, SKXWG, SKXWR, SKXWY, SKXWS, SKXWM, SKXV, SKXCW, SKXW, SKXY, SKXI, SKXE, SKXH, SKXO, SKXB;
j) Canada trips operated by Adventure Canada: SBKA, SBKN, SBKH, SBKG;
The $99 offer is not combinable with any other promotion or discount unless specified. Multiple $99 deposit bookings must not overlap in travel dates, however consecutive $99 deposit bookings are permitted. Offer applies to land element of tour only and cannot be redeemed against flights, additional accommodation, transfers or travel insurance. $99 deposit amount is payable per person, per trip. The trip is subject to availability and confirmation by Intrepid Travel at time of booking. If you wish to cancel and rebook your trip or change dates outside the promotional period, you will be required to pay the full deposit towards the new trip. Intrepid Travel's vaccination policy applies. Except as set out expressly above, Intrepid Travel's Booking Conditions apply. Additional restrictions may apply.

Last Minute Travel Deals

Mention Promo Code: PT7580

Last Minute Travel Deals

Promotion Details

For a limited time, select departures discounted from original price. You'll have to be quick though, these discounts are one-off deals that can disappear at any time. You'll need to pay in full at the time of booking. But other than that, there's nothing stopping you from jumping headfirst into a last-minute adventure. Plus as always receive our AffordableTours.com 5% extra savings. Discount is reflected on website pricing. Not all dates will qualify, please contact your Travel Consultant for full details.

Must Book By Fri, Mar 31, 2023

View Promotion Terms & Conditions ›

Valid on select departure dates only. Discount is reflected on website pricing. Offer is capacity controlled and may be modified or withdrawn at any time. Applicable to new bookings only. Other restrictions may apply.

×

$2,610

Get Quote
Saturday,
Aug 05, 2023
Saturday,
Aug 19, 2023
Deals

Promotions For This Departure

Start Date
End Date
Brochure
Land Price
Quote

From

Saturday,
Aug 05, 2023

To

Saturday,
Aug 19, 2023

$2,610

Get Quote

Current Promotions

Call or submit a quote for award-winning value and service!

Lock it in with $99 Deposit

Mention Promo Code: PT6767

Lock it in with $99 Deposit

Promotion Details

Whether you're dreaming of diving into an adventure in Jordan, eating your way through South Korea or basking in the toasty Italian sun, Intrepid has dropped their deposits so you can make it happen in 2023. Don't wait. Plan your next people and planet-friendly adventure with just $99 this March. Plus receive our AffordableTours.com everyday 5% savings. (Not all dates or itineraries will qualify, please contact your travel consultant for applicable vacations.)

Must Book By Fri, Mar 31, 2023

View Promotion Terms & Conditions ›

The $99 "low deposit" Intrepid Travel offer applies to new bookings made between 12:01am EST 1 March 2023 – 23:59pm PST 31 March 2023, for trips departing before 31 December 2023. Full payment is due 56 days before departure, unless otherwise stated on Intrepid Travel's Booking Conditions. This offer is valid for bookings made in the following currencies only: USD $99, CAD $99. All other currencies are not eligible. The $99 deposit can be paid towards any Intrepid Travel small group adventure trip, excluding the following:
a) All polar trips in the Arctic and Antarctic;
b) Tailor-Made Experiences;
c) Short Break Adventures (including Urban Adventures trips)
d) Gorilla Trek permit trips: YXOG, YXOCC, YXOGC, YGSGC, YXOIC, YXOFC, UBODC, YXOEC, UXODC, YGPU, YGPKC, YGSUS;
e) Inca Trail permit trips: GGTA, GGTBC, GGSEC, GGYM, GGTWC, GGHC, GGSQ, GGSA, GGSYC, GGSF, GGYP, GGYBC, GGSAC, GGKY, GGYDC, GGYA, GGKIC, GGSFC, GGBNC, GGBTC, GGBZC, GGYC, GGSD, GGSGC;
f) Australia trips operated by ATA and KWE: PKBB-B, PKBB-O, PKBL-B, PKBL-O, PKOW-O, PKOL-B, PKOL-O, PKOW-B, PKRB, PKFK, PAR3-O, PAR3Y-O, PAR3-B, PAR3Y-B, PP10, PB10, PBD10, PDB10, PBP10, PNTW6-B, PNTW6-O, PIXC;
h) New Zealand trips operated by Haka: PHRI, PHRN, PHRO, PHRS, PHRWC, PHRXC, PHRYC, PHRZC, PHRUC, PHKN, PHKO, PHKS, PHKYZ, PHKZC;
i) United States trips operated by Wildland Trekking; SKXZ, SKXU, SKXA, SKXL, SKXJ, SKXD, SKXWG, SKXWR, SKXWY, SKXWS, SKXWM, SKXV, SKXCW, SKXW, SKXY, SKXI, SKXE, SKXH, SKXO, SKXB;
j) Canada trips operated by Adventure Canada: SBKA, SBKN, SBKH, SBKG;
The $99 offer is not combinable with any other promotion or discount unless specified. Multiple $99 deposit bookings must not overlap in travel dates, however consecutive $99 deposit bookings are permitted. Offer applies to land element of tour only and cannot be redeemed against flights, additional accommodation, transfers or travel insurance. $99 deposit amount is payable per person, per trip. The trip is subject to availability and confirmation by Intrepid Travel at time of booking. If you wish to cancel and rebook your trip or change dates outside the promotional period, you will be required to pay the full deposit towards the new trip. Intrepid Travel's vaccination policy applies. Except as set out expressly above, Intrepid Travel's Booking Conditions apply. Additional restrictions may apply.

Last Minute Travel Deals

Mention Promo Code: PT7580

Last Minute Travel Deals

Promotion Details

For a limited time, select departures discounted from original price. You'll have to be quick though, these discounts are one-off deals that can disappear at any time. You'll need to pay in full at the time of booking. But other than that, there's nothing stopping you from jumping headfirst into a last-minute adventure. Plus as always receive our AffordableTours.com 5% extra savings. Discount is reflected on website pricing. Not all dates will qualify, please contact your Travel Consultant for full details.

Must Book By Fri, Mar 31, 2023

View Promotion Terms & Conditions ›

Valid on select departure dates only. Discount is reflected on website pricing. Offer is capacity controlled and may be modified or withdrawn at any time. Applicable to new bookings only. Other restrictions may apply.

×

$2,610

Get Quote
Saturday,
Aug 12, 2023
Saturday,
Aug 26, 2023
Deals

Promotions For This Departure

Start Date
End Date
Brochure
Land Price
Quote

From

Saturday,
Aug 12, 2023

To

Saturday,
Aug 26, 2023

$2,480

Get Quote

Current Promotions

Call or submit a quote for award-winning value and service!

Lock it in with $99 Deposit

Mention Promo Code: PT6767

Lock it in with $99 Deposit

Promotion Details

Whether you're dreaming of diving into an adventure in Jordan, eating your way through South Korea or basking in the toasty Italian sun, Intrepid has dropped their deposits so you can make it happen in 2023. Don't wait. Plan your next people and planet-friendly adventure with just $99 this March. Plus receive our AffordableTours.com everyday 5% savings. (Not all dates or itineraries will qualify, please contact your travel consultant for applicable vacations.)

Must Book By Fri, Mar 31, 2023

View Promotion Terms & Conditions ›

The $99 "low deposit" Intrepid Travel offer applies to new bookings made between 12:01am EST 1 March 2023 – 23:59pm PST 31 March 2023, for trips departing before 31 December 2023. Full payment is due 56 days before departure, unless otherwise stated on Intrepid Travel's Booking Conditions. This offer is valid for bookings made in the following currencies only: USD $99, CAD $99. All other currencies are not eligible. The $99 deposit can be paid towards any Intrepid Travel small group adventure trip, excluding the following:
a) All polar trips in the Arctic and Antarctic;
b) Tailor-Made Experiences;
c) Short Break Adventures (including Urban Adventures trips)
d) Gorilla Trek permit trips: YXOG, YXOCC, YXOGC, YGSGC, YXOIC, YXOFC, UBODC, YXOEC, UXODC, YGPU, YGPKC, YGSUS;
e) Inca Trail permit trips: GGTA, GGTBC, GGSEC, GGYM, GGTWC, GGHC, GGSQ, GGSA, GGSYC, GGSF, GGYP, GGYBC, GGSAC, GGKY, GGYDC, GGYA, GGKIC, GGSFC, GGBNC, GGBTC, GGBZC, GGYC, GGSD, GGSGC;
f) Australia trips operated by ATA and KWE: PKBB-B, PKBB-O, PKBL-B, PKBL-O, PKOW-O, PKOL-B, PKOL-O, PKOW-B, PKRB, PKFK, PAR3-O, PAR3Y-O, PAR3-B, PAR3Y-B, PP10, PB10, PBD10, PDB10, PBP10, PNTW6-B, PNTW6-O, PIXC;
h) New Zealand trips operated by Haka: PHRI, PHRN, PHRO, PHRS, PHRWC, PHRXC, PHRYC, PHRZC, PHRUC, PHKN, PHKO, PHKS, PHKYZ, PHKZC;
i) United States trips operated by Wildland Trekking; SKXZ, SKXU, SKXA, SKXL, SKXJ, SKXD, SKXWG, SKXWR, SKXWY, SKXWS, SKXWM, SKXV, SKXCW, SKXW, SKXY, SKXI, SKXE, SKXH, SKXO, SKXB;
j) Canada trips operated by Adventure Canada: SBKA, SBKN, SBKH, SBKG;
The $99 offer is not combinable with any other promotion or discount unless specified. Multiple $99 deposit bookings must not overlap in travel dates, however consecutive $99 deposit bookings are permitted. Offer applies to land element of tour only and cannot be redeemed against flights, additional accommodation, transfers or travel insurance. $99 deposit amount is payable per person, per trip. The trip is subject to availability and confirmation by Intrepid Travel at time of booking. If you wish to cancel and rebook your trip or change dates outside the promotional period, you will be required to pay the full deposit towards the new trip. Intrepid Travel's vaccination policy applies. Except as set out expressly above, Intrepid Travel's Booking Conditions apply. Additional restrictions may apply.

Last Minute Travel Deals

Mention Promo Code: PT7580

Last Minute Travel Deals

Promotion Details

For a limited time, select departures discounted from original price. You'll have to be quick though, these discounts are one-off deals that can disappear at any time. You'll need to pay in full at the time of booking. But other than that, there's nothing stopping you from jumping headfirst into a last-minute adventure. Plus as always receive our AffordableTours.com 5% extra savings. Discount is reflected on website pricing. Not all dates will qualify, please contact your Travel Consultant for full details.

Must Book By Fri, Mar 31, 2023

View Promotion Terms & Conditions ›

Valid on select departure dates only. Discount is reflected on website pricing. Offer is capacity controlled and may be modified or withdrawn at any time. Applicable to new bookings only. Other restrictions may apply.

×

$2,480

Get Quote
Saturday,
Aug 19, 2023
Saturday,
Sep 02, 2023
Deals

Promotions For This Departure

Start Date
End Date
Brochure
Land Price
Quote

From

Saturday,
Aug 19, 2023

To

Saturday,
Sep 02, 2023

$2,480

Get Quote

Current Promotions

Call or submit a quote for award-winning value and service!

Lock it in with $99 Deposit

Mention Promo Code: PT6767

Lock it in with $99 Deposit

Promotion Details

Whether you're dreaming of diving into an adventure in Jordan, eating your way through South Korea or basking in the toasty Italian sun, Intrepid has dropped their deposits so you can make it happen in 2023. Don't wait. Plan your next people and planet-friendly adventure with just $99 this March. Plus receive our AffordableTours.com everyday 5% savings. (Not all dates or itineraries will qualify, please contact your travel consultant for applicable vacations.)

Must Book By Fri, Mar 31, 2023

View Promotion Terms & Conditions ›

The $99 "low deposit" Intrepid Travel offer applies to new bookings made between 12:01am EST 1 March 2023 – 23:59pm PST 31 March 2023, for trips departing before 31 December 2023. Full payment is due 56 days before departure, unless otherwise stated on Intrepid Travel's Booking Conditions. This offer is valid for bookings made in the following currencies only: USD $99, CAD $99. All other currencies are not eligible. The $99 deposit can be paid towards any Intrepid Travel small group adventure trip, excluding the following:
a) All polar trips in the Arctic and Antarctic;
b) Tailor-Made Experiences;
c) Short Break Adventures (including Urban Adventures trips)
d) Gorilla Trek permit trips: YXOG, YXOCC, YXOGC, YGSGC, YXOIC, YXOFC, UBODC, YXOEC, UXODC, YGPU, YGPKC, YGSUS;
e) Inca Trail permit trips: GGTA, GGTBC, GGSEC, GGYM, GGTWC, GGHC, GGSQ, GGSA, GGSYC, GGSF, GGYP, GGYBC, GGSAC, GGKY, GGYDC, GGYA, GGKIC, GGSFC, GGBNC, GGBTC, GGBZC, GGYC, GGSD, GGSGC;
f) Australia trips operated by ATA and KWE: PKBB-B, PKBB-O, PKBL-B, PKBL-O, PKOW-O, PKOL-B, PKOL-O, PKOW-B, PKRB, PKFK, PAR3-O, PAR3Y-O, PAR3-B, PAR3Y-B, PP10, PB10, PBD10, PDB10, PBP10, PNTW6-B, PNTW6-O, PIXC;
h) New Zealand trips operated by Haka: PHRI, PHRN, PHRO, PHRS, PHRWC, PHRXC, PHRYC, PHRZC, PHRUC, PHKN, PHKO, PHKS, PHKYZ, PHKZC;
i) United States trips operated by Wildland Trekking; SKXZ, SKXU, SKXA, SKXL, SKXJ, SKXD, SKXWG, SKXWR, SKXWY, SKXWS, SKXWM, SKXV, SKXCW, SKXW, SKXY, SKXI, SKXE, SKXH, SKXO, SKXB;
j) Canada trips operated by Adventure Canada: SBKA, SBKN, SBKH, SBKG;
The $99 offer is not combinable with any other promotion or discount unless specified. Multiple $99 deposit bookings must not overlap in travel dates, however consecutive $99 deposit bookings are permitted. Offer applies to land element of tour only and cannot be redeemed against flights, additional accommodation, transfers or travel insurance. $99 deposit amount is payable per person, per trip. The trip is subject to availability and confirmation by Intrepid Travel at time of booking. If you wish to cancel and rebook your trip or change dates outside the promotional period, you will be required to pay the full deposit towards the new trip. Intrepid Travel's vaccination policy applies. Except as set out expressly above, Intrepid Travel's Booking Conditions apply. Additional restrictions may apply.

Last Minute Travel Deals

Mention Promo Code: PT7580

Last Minute Travel Deals

Promotion Details

For a limited time, select departures discounted from original price. You'll have to be quick though, these discounts are one-off deals that can disappear at any time. You'll need to pay in full at the time of booking. But other than that, there's nothing stopping you from jumping headfirst into a last-minute adventure. Plus as always receive our AffordableTours.com 5% extra savings. Discount is reflected on website pricing. Not all dates will qualify, please contact your Travel Consultant for full details.

Must Book By Fri, Mar 31, 2023

View Promotion Terms & Conditions ›

Valid on select departure dates only. Discount is reflected on website pricing. Offer is capacity controlled and may be modified or withdrawn at any time. Applicable to new bookings only. Other restrictions may apply.

×

$2,480

Get Quote
Saturday,
Aug 26, 2023
Saturday,
Sep 09, 2023
Deals

Promotions For This Departure

Start Date
End Date
Brochure
Land Price
Quote

From

Saturday,
Aug 26, 2023

To

Saturday,
Sep 09, 2023

$2,610

Get Quote

Current Promotions

Call or submit a quote for award-winning value and service!

Lock it in with $99 Deposit

Mention Promo Code: PT6767

Lock it in with $99 Deposit

Promotion Details

Whether you're dreaming of diving into an adventure in Jordan, eating your way through South Korea or basking in the toasty Italian sun, Intrepid has dropped their deposits so you can make it happen in 2023. Don't wait. Plan your next people and planet-friendly adventure with just $99 this March. Plus receive our AffordableTours.com everyday 5% savings. (Not all dates or itineraries will qualify, please contact your travel consultant for applicable vacations.)

Must Book By Fri, Mar 31, 2023

View Promotion Terms & Conditions ›

The $99 "low deposit" Intrepid Travel offer applies to new bookings made between 12:01am EST 1 March 2023 – 23:59pm PST 31 March 2023, for trips departing before 31 December 2023. Full payment is due 56 days before departure, unless otherwise stated on Intrepid Travel's Booking Conditions. This offer is valid for bookings made in the following currencies only: USD $99, CAD $99. All other currencies are not eligible. The $99 deposit can be paid towards any Intrepid Travel small group adventure trip, excluding the following:
a) All polar trips in the Arctic and Antarctic;
b) Tailor-Made Experiences;
c) Short Break Adventures (including Urban Adventures trips)
d) Gorilla Trek permit trips: YXOG, YXOCC, YXOGC, YGSGC, YXOIC, YXOFC, UBODC, YXOEC, UXODC, YGPU, YGPKC, YGSUS;
e) Inca Trail permit trips: GGTA, GGTBC, GGSEC, GGYM, GGTWC, GGHC, GGSQ, GGSA, GGSYC, GGSF, GGYP, GGYBC, GGSAC, GGKY, GGYDC, GGYA, GGKIC, GGSFC, GGBNC, GGBTC, GGBZC, GGYC, GGSD, GGSGC;
f) Australia trips operated by ATA and KWE: PKBB-B, PKBB-O, PKBL-B, PKBL-O, PKOW-O, PKOL-B, PKOL-O, PKOW-B, PKRB, PKFK, PAR3-O, PAR3Y-O, PAR3-B, PAR3Y-B, PP10, PB10, PBD10, PDB10, PBP10, PNTW6-B, PNTW6-O, PIXC;
h) New Zealand trips operated by Haka: PHRI, PHRN, PHRO, PHRS, PHRWC, PHRXC, PHRYC, PHRZC, PHRUC, PHKN, PHKO, PHKS, PHKYZ, PHKZC;
i) United States trips operated by Wildland Trekking; SKXZ, SKXU, SKXA, SKXL, SKXJ, SKXD, SKXWG, SKXWR, SKXWY, SKXWS, SKXWM, SKXV, SKXCW, SKXW, SKXY, SKXI, SKXE, SKXH, SKXO, SKXB;
j) Canada trips operated by Adventure Canada: SBKA, SBKN, SBKH, SBKG;
The $99 offer is not combinable with any other promotion or discount unless specified. Multiple $99 deposit bookings must not overlap in travel dates, however consecutive $99 deposit bookings are permitted. Offer applies to land element of tour only and cannot be redeemed against flights, additional accommodation, transfers or travel insurance. $99 deposit amount is payable per person, per trip. The trip is subject to availability and confirmation by Intrepid Travel at time of booking. If you wish to cancel and rebook your trip or change dates outside the promotional period, you will be required to pay the full deposit towards the new trip. Intrepid Travel's vaccination policy applies. Except as set out expressly above, Intrepid Travel's Booking Conditions apply. Additional restrictions may apply.

Last Minute Travel Deals

Mention Promo Code: PT7580

Last Minute Travel Deals

Promotion Details

For a limited time, select departures discounted from original price. You'll have to be quick though, these discounts are one-off deals that can disappear at any time. You'll need to pay in full at the time of booking. But other than that, there's nothing stopping you from jumping headfirst into a last-minute adventure. Plus as always receive our AffordableTours.com 5% extra savings. Discount is reflected on website pricing. Not all dates will qualify, please contact your Travel Consultant for full details.

Must Book By Fri, Mar 31, 2023

View Promotion Terms & Conditions ›

Valid on select departure dates only. Discount is reflected on website pricing. Offer is capacity controlled and may be modified or withdrawn at any time. Applicable to new bookings only. Other restrictions may apply.

×

$2,610

Get Quote
Saturday,
Sep 02, 2023
Saturday,
Sep 16, 2023
Deals

Promotions For This Departure

Start Date
End Date
Brochure
Land Price
Quote

From

Saturday,
Sep 02, 2023

To

Saturday,
Sep 16, 2023

$2,610

Get Quote

Current Promotions

Call or submit a quote for award-winning value and service!

Lock it in with $99 Deposit

Mention Promo Code: PT6767

Lock it in with $99 Deposit

Promotion Details

Whether you're dreaming of diving into an adventure in Jordan, eating your way through South Korea or basking in the toasty Italian sun, Intrepid has dropped their deposits so you can make it happen in 2023. Don't wait. Plan your next people and planet-friendly adventure with just $99 this March. Plus receive our AffordableTours.com everyday 5% savings. (Not all dates or itineraries will qualify, please contact your travel consultant for applicable vacations.)

Must Book By Fri, Mar 31, 2023

View Promotion Terms & Conditions ›

The $99 "low deposit" Intrepid Travel offer applies to new bookings made between 12:01am EST 1 March 2023 – 23:59pm PST 31 March 2023, for trips departing before 31 December 2023. Full payment is due 56 days before departure, unless otherwise stated on Intrepid Travel's Booking Conditions. This offer is valid for bookings made in the following currencies only: USD $99, CAD $99. All other currencies are not eligible. The $99 deposit can be paid towards any Intrepid Travel small group adventure trip, excluding the following:
a) All polar trips in the Arctic and Antarctic;
b) Tailor-Made Experiences;
c) Short Break Adventures (including Urban Adventures trips)
d) Gorilla Trek permit trips: YXOG, YXOCC, YXOGC, YGSGC, YXOIC, YXOFC, UBODC, YXOEC, UXODC, YGPU, YGPKC, YGSUS;
e) Inca Trail permit trips: GGTA, GGTBC, GGSEC, GGYM, GGTWC, GGHC, GGSQ, GGSA, GGSYC, GGSF, GGYP, GGYBC, GGSAC, GGKY, GGYDC, GGYA, GGKIC, GGSFC, GGBNC, GGBTC, GGBZC, GGYC, GGSD, GGSGC;
f) Australia trips operated by ATA and KWE: PKBB-B, PKBB-O, PKBL-B, PKBL-O, PKOW-O, PKOL-B, PKOL-O, PKOW-B, PKRB, PKFK, PAR3-O, PAR3Y-O, PAR3-B, PAR3Y-B, PP10, PB10, PBD10, PDB10, PBP10, PNTW6-B, PNTW6-O, PIXC;
h) New Zealand trips operated by Haka: PHRI, PHRN, PHRO, PHRS, PHRWC, PHRXC, PHRYC, PHRZC, PHRUC, PHKN, PHKO, PHKS, PHKYZ, PHKZC;
i) United States trips operated by Wildland Trekking; SKXZ, SKXU, SKXA, SKXL, SKXJ, SKXD, SKXWG, SKXWR, SKXWY, SKXWS, SKXWM, SKXV, SKXCW, SKXW, SKXY, SKXI, SKXE, SKXH, SKXO, SKXB;
j) Canada trips operated by Adventure Canada: SBKA, SBKN, SBKH, SBKG;
The $99 offer is not combinable with any other promotion or discount unless specified. Multiple $99 deposit bookings must not overlap in travel dates, however consecutive $99 deposit bookings are permitted. Offer applies to land element of tour only and cannot be redeemed against flights, additional accommodation, transfers or travel insurance. $99 deposit amount is payable per person, per trip. The trip is subject to availability and confirmation by Intrepid Travel at time of booking. If you wish to cancel and rebook your trip or change dates outside the promotional period, you will be required to pay the full deposit towards the new trip. Intrepid Travel's vaccination policy applies. Except as set out expressly above, Intrepid Travel's Booking Conditions apply. Additional restrictions may apply.

Last Minute Travel Deals

Mention Promo Code: PT7580

Last Minute Travel Deals

Promotion Details

For a limited time, select departures discounted from original price. You'll have to be quick though, these discounts are one-off deals that can disappear at any time. You'll need to pay in full at the time of booking. But other than that, there's nothing stopping you from jumping headfirst into a last-minute adventure. Plus as always receive our AffordableTours.com 5% extra savings. Discount is reflected on website pricing. Not all dates will qualify, please contact your Travel Consultant for full details.

Must Book By Fri, Mar 31, 2023

View Promotion Terms & Conditions ›

Valid on select departure dates only. Discount is reflected on website pricing. Offer is capacity controlled and may be modified or withdrawn at any time. Applicable to new bookings only. Other restrictions may apply.

×

$2,610

Get Quote
Saturday,
Sep 16, 2023
Saturday,
Sep 30, 2023
Deals

Promotions For This Departure

Start Date
End Date
Brochure
Land Price
Quote

From

Saturday,
Sep 16, 2023

To

Saturday,
Sep 30, 2023

$2,610

Get Quote

Current Promotions

Call or submit a quote for award-winning value and service!

Lock it in with $99 Deposit

Mention Promo Code: PT6767

Lock it in with $99 Deposit

Promotion Details

Whether you're dreaming of diving into an adventure in Jordan, eating your way through South Korea or basking in the toasty Italian sun, Intrepid has dropped their deposits so you can make it happen in 2023. Don't wait. Plan your next people and planet-friendly adventure with just $99 this March. Plus receive our AffordableTours.com everyday 5% savings. (Not all dates or itineraries will qualify, please contact your travel consultant for applicable vacations.)

Must Book By Fri, Mar 31, 2023

View Promotion Terms & Conditions ›

The $99 "low deposit" Intrepid Travel offer applies to new bookings made between 12:01am EST 1 March 2023 – 23:59pm PST 31 March 2023, for trips departing before 31 December 2023. Full payment is due 56 days before departure, unless otherwise stated on Intrepid Travel's Booking Conditions. This offer is valid for bookings made in the following currencies only: USD $99, CAD $99. All other currencies are not eligible. The $99 deposit can be paid towards any Intrepid Travel small group adventure trip, excluding the following:
a) All polar trips in the Arctic and Antarctic;
b) Tailor-Made Experiences;
c) Short Break Adventures (including Urban Adventures trips)
d) Gorilla Trek permit trips: YXOG, YXOCC, YXOGC, YGSGC, YXOIC, YXOFC, UBODC, YXOEC, UXODC, YGPU, YGPKC, YGSUS;
e) Inca Trail permit trips: GGTA, GGTBC, GGSEC, GGYM, GGTWC, GGHC, GGSQ, GGSA, GGSYC, GGSF, GGYP, GGYBC, GGSAC, GGKY, GGYDC, GGYA, GGKIC, GGSFC, GGBNC, GGBTC, GGBZC, GGYC, GGSD, GGSGC;
f) Australia trips operated by ATA and KWE: PKBB-B, PKBB-O, PKBL-B, PKBL-O, PKOW-O, PKOL-B, PKOL-O, PKOW-B, PKRB, PKFK, PAR3-O, PAR3Y-O, PAR3-B, PAR3Y-B, PP10, PB10, PBD10, PDB10, PBP10, PNTW6-B, PNTW6-O, PIXC;
h) New Zealand trips operated by Haka: PHRI, PHRN, PHRO, PHRS, PHRWC, PHRXC, PHRYC, PHRZC, PHRUC, PHKN, PHKO, PHKS, PHKYZ, PHKZC;
i) United States trips operated by Wildland Trekking; SKXZ, SKXU, SKXA, SKXL, SKXJ, SKXD, SKXWG, SKXWR, SKXWY, SKXWS, SKXWM, SKXV, SKXCW, SKXW, SKXY, SKXI, SKXE, SKXH, SKXO, SKXB;
j) Canada trips operated by Adventure Canada: SBKA, SBKN, SBKH, SBKG;
The $99 offer is not combinable with any other promotion or discount unless specified. Multiple $99 deposit bookings must not overlap in travel dates, however consecutive $99 deposit bookings are permitted. Offer applies to land element of tour only and cannot be redeemed against flights, additional accommodation, transfers or travel insurance. $99 deposit amount is payable per person, per trip. The trip is subject to availability and confirmation by Intrepid Travel at time of booking. If you wish to cancel and rebook your trip or change dates outside the promotional period, you will be required to pay the full deposit towards the new trip. Intrepid Travel's vaccination policy applies. Except as set out expressly above, Intrepid Travel's Booking Conditions apply. Additional restrictions may apply.

Last Minute Travel Deals

Mention Promo Code: PT7580

Last Minute Travel Deals

Promotion Details

For a limited time, select departures discounted from original price. You'll have to be quick though, these discounts are one-off deals that can disappear at any time. You'll need to pay in full at the time of booking. But other than that, there's nothing stopping you from jumping headfirst into a last-minute adventure. Plus as always receive our AffordableTours.com 5% extra savings. Discount is reflected on website pricing. Not all dates will qualify, please contact your Travel Consultant for full details.

Must Book By Fri, Mar 31, 2023

View Promotion Terms & Conditions ›

Valid on select departure dates only. Discount is reflected on website pricing. Offer is capacity controlled and may be modified or withdrawn at any time. Applicable to new bookings only. Other restrictions may apply.

×

$2,610

Get Quote
Saturday,
Oct 07, 2023
Saturday,
Oct 21, 2023
Deals

Promotions For This Departure

Start Date
End Date
Brochure
Land Price
Quote

From

Saturday,
Oct 07, 2023

To

Saturday,
Oct 21, 2023

$2,715

Get Quote

Current Promotions

Call or submit a quote for award-winning value and service!

Lock it in with $99 Deposit

Mention Promo Code: PT6767

Lock it in with $99 Deposit

Promotion Details

Whether you're dreaming of diving into an adventure in Jordan, eating your way through South Korea or basking in the toasty Italian sun, Intrepid has dropped their deposits so you can make it happen in 2023. Don't wait. Plan your next people and planet-friendly adventure with just $99 this March. Plus receive our AffordableTours.com everyday 5% savings. (Not all dates or itineraries will qualify, please contact your travel consultant for applicable vacations.)

Must Book By Fri, Mar 31, 2023

View Promotion Terms & Conditions ›

The $99 "low deposit" Intrepid Travel offer applies to new bookings made between 12:01am EST 1 March 2023 – 23:59pm PST 31 March 2023, for trips departing before 31 December 2023. Full payment is due 56 days before departure, unless otherwise stated on Intrepid Travel's Booking Conditions. This offer is valid for bookings made in the following currencies only: USD $99, CAD $99. All other currencies are not eligible. The $99 deposit can be paid towards any Intrepid Travel small group adventure trip, excluding the following:
a) All polar trips in the Arctic and Antarctic;
b) Tailor-Made Experiences;
c) Short Break Adventures (including Urban Adventures trips)
d) Gorilla Trek permit trips: YXOG, YXOCC, YXOGC, YGSGC, YXOIC, YXOFC, UBODC, YXOEC, UXODC, YGPU, YGPKC, YGSUS;
e) Inca Trail permit trips: GGTA, GGTBC, GGSEC, GGYM, GGTWC, GGHC, GGSQ, GGSA, GGSYC, GGSF, GGYP, GGYBC, GGSAC, GGKY, GGYDC, GGYA, GGKIC, GGSFC, GGBNC, GGBTC, GGBZC, GGYC, GGSD, GGSGC;
f) Australia trips operated by ATA and KWE: PKBB-B, PKBB-O, PKBL-B, PKBL-O, PKOW-O, PKOL-B, PKOL-O, PKOW-B, PKRB, PKFK, PAR3-O, PAR3Y-O, PAR3-B, PAR3Y-B, PP10, PB10, PBD10, PDB10, PBP10, PNTW6-B, PNTW6-O, PIXC;
h) New Zealand trips operated by Haka: PHRI, PHRN, PHRO, PHRS, PHRWC, PHRXC, PHRYC, PHRZC, PHRUC, PHKN, PHKO, PHKS, PHKYZ, PHKZC;
i) United States trips operated by Wildland Trekking; SKXZ, SKXU, SKXA, SKXL, SKXJ, SKXD, SKXWG, SKXWR, SKXWY, SKXWS, SKXWM, SKXV, SKXCW, SKXW, SKXY, SKXI, SKXE, SKXH, SKXO, SKXB;
j) Canada trips operated by Adventure Canada: SBKA, SBKN, SBKH, SBKG;
The $99 offer is not combinable with any other promotion or discount unless specified. Multiple $99 deposit bookings must not overlap in travel dates, however consecutive $99 deposit bookings are permitted. Offer applies to land element of tour only and cannot be redeemed against flights, additional accommodation, transfers or travel insurance. $99 deposit amount is payable per person, per trip. The trip is subject to availability and confirmation by Intrepid Travel at time of booking. If you wish to cancel and rebook your trip or change dates outside the promotional period, you will be required to pay the full deposit towards the new trip. Intrepid Travel's vaccination policy applies. Except as set out expressly above, Intrepid Travel's Booking Conditions apply. Additional restrictions may apply.

Last Minute Travel Deals

Mention Promo Code: PT7580

Last Minute Travel Deals

Promotion Details

For a limited time, select departures discounted from original price. You'll have to be quick though, these discounts are one-off deals that can disappear at any time. You'll need to pay in full at the time of booking. But other than that, there's nothing stopping you from jumping headfirst into a last-minute adventure. Plus as always receive our AffordableTours.com 5% extra savings. Discount is reflected on website pricing. Not all dates will qualify, please contact your Travel Consultant for full details.

Must Book By Fri, Mar 31, 2023

View Promotion Terms & Conditions ›

Valid on select departure dates only. Discount is reflected on website pricing. Offer is capacity controlled and may be modified or withdrawn at any time. Applicable to new bookings only. Other restrictions may apply.

×

$2,715

Get Quote
Saturday,
Oct 14, 2023
Saturday,
Oct 28, 2023
Deals

Promotions For This Departure

Start Date
End Date
Brochure
Land Price
Quote

From

Saturday,
Oct 14, 2023

To

Saturday,
Oct 28, 2023

$2,715

Get Quote

Current Promotions

Call or submit a quote for award-winning value and service!

Lock it in with $99 Deposit

Mention Promo Code: PT6767

Lock it in with $99 Deposit

Promotion Details

Whether you're dreaming of diving into an adventure in Jordan, eating your way through South Korea or basking in the toasty Italian sun, Intrepid has dropped their deposits so you can make it happen in 2023. Don't wait. Plan your next people and planet-friendly adventure with just $99 this March. Plus receive our AffordableTours.com everyday 5% savings. (Not all dates or itineraries will qualify, please contact your travel consultant for applicable vacations.)

Must Book By Fri, Mar 31, 2023

View Promotion Terms & Conditions ›

The $99 "low deposit" Intrepid Travel offer applies to new bookings made between 12:01am EST 1 March 2023 – 23:59pm PST 31 March 2023, for trips departing before 31 December 2023. Full payment is due 56 days before departure, unless otherwise stated on Intrepid Travel's Booking Conditions. This offer is valid for bookings made in the following currencies only: USD $99, CAD $99. All other currencies are not eligible. The $99 deposit can be paid towards any Intrepid Travel small group adventure trip, excluding the following:
a) All polar trips in the Arctic and Antarctic;
b) Tailor-Made Experiences;
c) Short Break Adventures (including Urban Adventures trips)
d) Gorilla Trek permit trips: YXOG, YXOCC, YXOGC, YGSGC, YXOIC, YXOFC, UBODC, YXOEC, UXODC, YGPU, YGPKC, YGSUS;
e) Inca Trail permit trips: GGTA, GGTBC, GGSEC, GGYM, GGTWC, GGHC, GGSQ, GGSA, GGSYC, GGSF, GGYP, GGYBC, GGSAC, GGKY, GGYDC, GGYA, GGKIC, GGSFC, GGBNC, GGBTC, GGBZC, GGYC, GGSD, GGSGC;
f) Australia trips operated by ATA and KWE: PKBB-B, PKBB-O, PKBL-B, PKBL-O, PKOW-O, PKOL-B, PKOL-O, PKOW-B, PKRB, PKFK, PAR3-O, PAR3Y-O, PAR3-B, PAR3Y-B, PP10, PB10, PBD10, PDB10, PBP10, PNTW6-B, PNTW6-O, PIXC;
h) New Zealand trips operated by Haka: PHRI, PHRN, PHRO, PHRS, PHRWC, PHRXC, PHRYC, PHRZC, PHRUC, PHKN, PHKO, PHKS, PHKYZ, PHKZC;
i) United States trips operated by Wildland Trekking; SKXZ, SKXU, SKXA, SKXL, SKXJ, SKXD, SKXWG, SKXWR, SKXWY, SKXWS, SKXWM, SKXV, SKXCW, SKXW, SKXY, SKXI, SKXE, SKXH, SKXO, SKXB;
j) Canada trips operated by Adventure Canada: SBKA, SBKN, SBKH, SBKG;
The $99 offer is not combinable with any other promotion or discount unless specified. Multiple $99 deposit bookings must not overlap in travel dates, however consecutive $99 deposit bookings are permitted. Offer applies to land element of tour only and cannot be redeemed against flights, additional accommodation, transfers or travel insurance. $99 deposit amount is payable per person, per trip. The trip is subject to availability and confirmation by Intrepid Travel at time of booking. If you wish to cancel and rebook your trip or change dates outside the promotional period, you will be required to pay the full deposit towards the new trip. Intrepid Travel's vaccination policy applies. Except as set out expressly above, Intrepid Travel's Booking Conditions apply. Additional restrictions may apply.

Last Minute Travel Deals

Mention Promo Code: PT7580

Last Minute Travel Deals

Promotion Details

For a limited time, select departures discounted from original price. You'll have to be quick though, these discounts are one-off deals that can disappear at any time. You'll need to pay in full at the time of booking. But other than that, there's nothing stopping you from jumping headfirst into a last-minute adventure. Plus as always receive our AffordableTours.com 5% extra savings. Discount is reflected on website pricing. Not all dates will qualify, please contact your Travel Consultant for full details.

Must Book By Fri, Mar 31, 2023

View Promotion Terms & Conditions ›

Valid on select departure dates only. Discount is reflected on website pricing. Offer is capacity controlled and may be modified or withdrawn at any time. Applicable to new bookings only. Other restrictions may apply.

×

$2,715

Get Quote
Wednesday,
Oct 18, 2023
Wednesday,
Nov 01, 2023
Deals

Promotions For This Departure

Start Date
End Date
Brochure
Land Price
Quote

From

Wednesday,
Oct 18, 2023

To

Wednesday,
Nov 01, 2023

$2,715

Get Quote

Current Promotions

Call or submit a quote for award-winning value and service!

Lock it in with $99 Deposit

Mention Promo Code: PT6767

Lock it in with $99 Deposit

Promotion Details

Whether you're dreaming of diving into an adventure in Jordan, eating your way through South Korea or basking in the toasty Italian sun, Intrepid has dropped their deposits so you can make it happen in 2023. Don't wait. Plan your next people and planet-friendly adventure with just $99 this March. Plus receive our AffordableTours.com everyday 5% savings. (Not all dates or itineraries will qualify, please contact your travel consultant for applicable vacations.)

Must Book By Fri, Mar 31, 2023

View Promotion Terms & Conditions ›

The $99 "low deposit" Intrepid Travel offer applies to new bookings made between 12:01am EST 1 March 2023 – 23:59pm PST 31 March 2023, for trips departing before 31 December 2023. Full payment is due 56 days before departure, unless otherwise stated on Intrepid Travel's Booking Conditions. This offer is valid for bookings made in the following currencies only: USD $99, CAD $99. All other currencies are not eligible. The $99 deposit can be paid towards any Intrepid Travel small group adventure trip, excluding the following:
a) All polar trips in the Arctic and Antarctic;
b) Tailor-Made Experiences;
c) Short Break Adventures (including Urban Adventures trips)
d) Gorilla Trek permit trips: YXOG, YXOCC, YXOGC, YGSGC, YXOIC, YXOFC, UBODC, YXOEC, UXODC, YGPU, YGPKC, YGSUS;
e) Inca Trail permit trips: GGTA, GGTBC, GGSEC, GGYM, GGTWC, GGHC, GGSQ, GGSA, GGSYC, GGSF, GGYP, GGYBC, GGSAC, GGKY, GGYDC, GGYA, GGKIC, GGSFC, GGBNC, GGBTC, GGBZC, GGYC, GGSD, GGSGC;
f) Australia trips operated by ATA and KWE: PKBB-B, PKBB-O, PKBL-B, PKBL-O, PKOW-O, PKOL-B, PKOL-O, PKOW-B, PKRB, PKFK, PAR3-O, PAR3Y-O, PAR3-B, PAR3Y-B, PP10, PB10, PBD10, PDB10, PBP10, PNTW6-B, PNTW6-O, PIXC;
h) New Zealand trips operated by Haka: PHRI, PHRN, PHRO, PHRS, PHRWC, PHRXC, PHRYC, PHRZC, PHRUC, PHKN, PHKO, PHKS, PHKYZ, PHKZC;
i) United States trips operated by Wildland Trekking; SKXZ, SKXU, SKXA, SKXL, SKXJ, SKXD, SKXWG, SKXWR, SKXWY, SKXWS, SKXWM, SKXV, SKXCW, SKXW, SKXY, SKXI, SKXE, SKXH, SKXO, SKXB;
j) Canada trips operated by Adventure Canada: SBKA, SBKN, SBKH, SBKG;
The $99 offer is not combinable with any other promotion or discount unless specified. Multiple $99 deposit bookings must not overlap in travel dates, however consecutive $99 deposit bookings are permitted. Offer applies to land element of tour only and cannot be redeemed against flights, additional accommodation, transfers or travel insurance. $99 deposit amount is payable per person, per trip. The trip is subject to availability and confirmation by Intrepid Travel at time of booking. If you wish to cancel and rebook your trip or change dates outside the promotional period, you will be required to pay the full deposit towards the new trip. Intrepid Travel's vaccination policy applies. Except as set out expressly above, Intrepid Travel's Booking Conditions apply. Additional restrictions may apply.

Last Minute Travel Deals

Mention Promo Code: PT7580

Last Minute Travel Deals

Promotion Details

For a limited time, select departures discounted from original price. You'll have to be quick though, these discounts are one-off deals that can disappear at any time. You'll need to pay in full at the time of booking. But other than that, there's nothing stopping you from jumping headfirst into a last-minute adventure. Plus as always receive our AffordableTours.com 5% extra savings. Discount is reflected on website pricing. Not all dates will qualify, please contact your Travel Consultant for full details.

Must Book By Fri, Mar 31, 2023

View Promotion Terms & Conditions ›

Valid on select departure dates only. Discount is reflected on website pricing. Offer is capacity controlled and may be modified or withdrawn at any time. Applicable to new bookings only. Other restrictions may apply.

×

$2,715

Get Quote
Saturday,
Oct 21, 2023
Saturday,
Nov 04, 2023
Deals

Promotions For This Departure

Start Date
End Date
Brochure
Land Price
Quote

From

Saturday,
Oct 21, 2023

To

Saturday,
Nov 04, 2023

$2,715

Get Quote

Current Promotions

Call or submit a quote for award-winning value and service!

Lock it in with $99 Deposit

Mention Promo Code: PT6767

Lock it in with $99 Deposit

Promotion Details

Whether you're dreaming of diving into an adventure in Jordan, eating your way through South Korea or basking in the toasty Italian sun, Intrepid has dropped their deposits so you can make it happen in 2023. Don't wait. Plan your next people and planet-friendly adventure with just $99 this March. Plus receive our AffordableTours.com everyday 5% savings. (Not all dates or itineraries will qualify, please contact your travel consultant for applicable vacations.)

Must Book By Fri, Mar 31, 2023

View Promotion Terms & Conditions ›

The $99 "low deposit" Intrepid Travel offer applies to new bookings made between 12:01am EST 1 March 2023 – 23:59pm PST 31 March 2023, for trips departing before 31 December 2023. Full payment is due 56 days before departure, unless otherwise stated on Intrepid Travel's Booking Conditions. This offer is valid for bookings made in the following currencies only: USD $99, CAD $99. All other currencies are not eligible. The $99 deposit can be paid towards any Intrepid Travel small group adventure trip, excluding the following:
a) All polar trips in the Arctic and Antarctic;
b) Tailor-Made Experiences;
c) Short Break Adventures (including Urban Adventures trips)
d) Gorilla Trek permit trips: YXOG, YXOCC, YXOGC, YGSGC, YXOIC, YXOFC, UBODC, YXOEC, UXODC, YGPU, YGPKC, YGSUS;
e) Inca Trail permit trips: GGTA, GGTBC, GGSEC, GGYM, GGTWC, GGHC, GGSQ, GGSA, GGSYC, GGSF, GGYP, GGYBC, GGSAC, GGKY, GGYDC, GGYA, GGKIC, GGSFC, GGBNC, GGBTC, GGBZC, GGYC, GGSD, GGSGC;
f) Australia trips operated by ATA and KWE: PKBB-B, PKBB-O, PKBL-B, PKBL-O, PKOW-O, PKOL-B, PKOL-O, PKOW-B, PKRB, PKFK, PAR3-O, PAR3Y-O, PAR3-B, PAR3Y-B, PP10, PB10, PBD10, PDB10, PBP10, PNTW6-B, PNTW6-O, PIXC;
h) New Zealand trips operated by Haka: PHRI, PHRN, PHRO, PHRS, PHRWC, PHRXC, PHRYC, PHRZC, PHRUC, PHKN, PHKO, PHKS, PHKYZ, PHKZC;
i) United States trips operated by Wildland Trekking; SKXZ, SKXU, SKXA, SKXL, SKXJ, SKXD, SKXWG, SKXWR, SKXWY, SKXWS, SKXWM, SKXV, SKXCW, SKXW, SKXY, SKXI, SKXE, SKXH, SKXO, SKXB;
j) Canada trips operated by Adventure Canada: SBKA, SBKN, SBKH, SBKG;
The $99 offer is not combinable with any other promotion or discount unless specified. Multiple $99 deposit bookings must not overlap in travel dates, however consecutive $99 deposit bookings are permitted. Offer applies to land element of tour only and cannot be redeemed against flights, additional accommodation, transfers or travel insurance. $99 deposit amount is payable per person, per trip. The trip is subject to availability and confirmation by Intrepid Travel at time of booking. If you wish to cancel and rebook your trip or change dates outside the promotional period, you will be required to pay the full deposit towards the new trip. Intrepid Travel's vaccination policy applies. Except as set out expressly above, Intrepid Travel's Booking Conditions apply. Additional restrictions may apply.

Last Minute Travel Deals

Mention Promo Code: PT7580

Last Minute Travel Deals

Promotion Details

For a limited time, select departures discounted from original price. You'll have to be quick though, these discounts are one-off deals that can disappear at any time. You'll need to pay in full at the time of booking. But other than that, there's nothing stopping you from jumping headfirst into a last-minute adventure. Plus as always receive our AffordableTours.com 5% extra savings. Discount is reflected on website pricing. Not all dates will qualify, please contact your Travel Consultant for full details.

Must Book By Fri, Mar 31, 2023

View Promotion Terms & Conditions ›

Valid on select departure dates only. Discount is reflected on website pricing. Offer is capacity controlled and may be modified or withdrawn at any time. Applicable to new bookings only. Other restrictions may apply.

×

$2,715

Get Quote
Saturday,
Oct 28, 2023
Saturday,
Nov 11, 2023
Deals

Promotions For This Departure

Start Date
End Date
Brochure
Land Price
Quote

From

Saturday,
Oct 28, 2023

To

Saturday,
Nov 11, 2023

$2,715

Get Quote

Current Promotions

Call or submit a quote for award-winning value and service!

Lock it in with $99 Deposit

Mention Promo Code: PT6767

Lock it in with $99 Deposit

Promotion Details

Whether you're dreaming of diving into an adventure in Jordan, eating your way through South Korea or basking in the toasty Italian sun, Intrepid has dropped their deposits so you can make it happen in 2023. Don't wait. Plan your next people and planet-friendly adventure with just $99 this March. Plus receive our AffordableTours.com everyday 5% savings. (Not all dates or itineraries will qualify, please contact your travel consultant for applicable vacations.)

Must Book By Fri, Mar 31, 2023

View Promotion Terms & Conditions ›

The $99 "low deposit" Intrepid Travel offer applies to new bookings made between 12:01am EST 1 March 2023 – 23:59pm PST 31 March 2023, for trips departing before 31 December 2023. Full payment is due 56 days before departure, unless otherwise stated on Intrepid Travel's Booking Conditions. This offer is valid for bookings made in the following currencies only: USD $99, CAD $99. All other currencies are not eligible. The $99 deposit can be paid towards any Intrepid Travel small group adventure trip, excluding the following:
a) All polar trips in the Arctic and Antarctic;
b) Tailor-Made Experiences;
c) Short Break Adventures (including Urban Adventures trips)
d) Gorilla Trek permit trips: YXOG, YXOCC, YXOGC, YGSGC, YXOIC, YXOFC, UBODC, YXOEC, UXODC, YGPU, YGPKC, YGSUS;
e) Inca Trail permit trips: GGTA, GGTBC, GGSEC, GGYM, GGTWC, GGHC, GGSQ, GGSA, GGSYC, GGSF, GGYP, GGYBC, GGSAC, GGKY, GGYDC, GGYA, GGKIC, GGSFC, GGBNC, GGBTC, GGBZC, GGYC, GGSD, GGSGC;
f) Australia trips operated by ATA and KWE: PKBB-B, PKBB-O, PKBL-B, PKBL-O, PKOW-O, PKOL-B, PKOL-O, PKOW-B, PKRB, PKFK, PAR3-O, PAR3Y-O, PAR3-B, PAR3Y-B, PP10, PB10, PBD10, PDB10, PBP10, PNTW6-B, PNTW6-O, PIXC;
h) New Zealand trips operated by Haka: PHRI, PHRN, PHRO, PHRS, PHRWC, PHRXC, PHRYC, PHRZC, PHRUC, PHKN, PHKO, PHKS, PHKYZ, PHKZC;
i) United States trips operated by Wildland Trekking; SKXZ, SKXU, SKXA, SKXL, SKXJ, SKXD, SKXWG, SKXWR, SKXWY, SKXWS, SKXWM, SKXV, SKXCW, SKXW, SKXY, SKXI, SKXE, SKXH, SKXO, SKXB;
j) Canada trips operated by Adventure Canada: SBKA, SBKN, SBKH, SBKG;
The $99 offer is not combinable with any other promotion or discount unless specified. Multiple $99 deposit bookings must not overlap in travel dates, however consecutive $99 deposit bookings are permitted. Offer applies to land element of tour only and cannot be redeemed against flights, additional accommodation, transfers or travel insurance. $99 deposit amount is payable per person, per trip. The trip is subject to availability and confirmation by Intrepid Travel at time of booking. If you wish to cancel and rebook your trip or change dates outside the promotional period, you will be required to pay the full deposit towards the new trip. Intrepid Travel's vaccination policy applies. Except as set out expressly above, Intrepid Travel's Booking Conditions apply. Additional restrictions may apply.

Last Minute Travel Deals

Mention Promo Code: PT7580

Last Minute Travel Deals

Promotion Details

For a limited time, select departures discounted from original price. You'll have to be quick though, these discounts are one-off deals that can disappear at any time. You'll need to pay in full at the time of booking. But other than that, there's nothing stopping you from jumping headfirst into a last-minute adventure. Plus as always receive our AffordableTours.com 5% extra savings. Discount is reflected on website pricing. Not all dates will qualify, please contact your Travel Consultant for full details.

Must Book By Fri, Mar 31, 2023

View Promotion Terms & Conditions ›

Valid on select departure dates only. Discount is reflected on website pricing. Offer is capacity controlled and may be modified or withdrawn at any time. Applicable to new bookings only. Other restrictions may apply.

×

$2,715

Get Quote
Saturday,
Nov 04, 2023
Saturday,
Nov 18, 2023
Deals

Promotions For This Departure

Start Date
End Date
Brochure
Land Price
Quote

From

Saturday,
Nov 04, 2023

To

Saturday,
Nov 18, 2023

$2,740

Get Quote

Current Promotions

Call or submit a quote for award-winning value and service!

Lock it in with $99 Deposit

Mention Promo Code: PT6767

Lock it in with $99 Deposit

Promotion Details

Whether you're dreaming of diving into an adventure in Jordan, eating your way through South Korea or basking in the toasty Italian sun, Intrepid has dropped their deposits so you can make it happen in 2023. Don't wait. Plan your next people and planet-friendly adventure with just $99 this March. Plus receive our AffordableTours.com everyday 5% savings. (Not all dates or itineraries will qualify, please contact your travel consultant for applicable vacations.)

Must Book By Fri, Mar 31, 2023

View Promotion Terms & Conditions ›

The $99 "low deposit" Intrepid Travel offer applies to new bookings made between 12:01am EST 1 March 2023 – 23:59pm PST 31 March 2023, for trips departing before 31 December 2023. Full payment is due 56 days before departure, unless otherwise stated on Intrepid Travel's Booking Conditions. This offer is valid for bookings made in the following currencies only: USD $99, CAD $99. All other currencies are not eligible. The $99 deposit can be paid towards any Intrepid Travel small group adventure trip, excluding the following:
a) All polar trips in the Arctic and Antarctic;
b) Tailor-Made Experiences;
c) Short Break Adventures (including Urban Adventures trips)
d) Gorilla Trek permit trips: YXOG, YXOCC, YXOGC, YGSGC, YXOIC, YXOFC, UBODC, YXOEC, UXODC, YGPU, YGPKC, YGSUS;
e) Inca Trail permit trips: GGTA, GGTBC, GGSEC, GGYM, GGTWC, GGHC, GGSQ, GGSA, GGSYC, GGSF, GGYP, GGYBC, GGSAC, GGKY, GGYDC, GGYA, GGKIC, GGSFC, GGBNC, GGBTC, GGBZC, GGYC, GGSD, GGSGC;
f) Australia trips operated by ATA and KWE: PKBB-B, PKBB-O, PKBL-B, PKBL-O, PKOW-O, PKOL-B, PKOL-O, PKOW-B, PKRB, PKFK, PAR3-O, PAR3Y-O, PAR3-B, PAR3Y-B, PP10, PB10, PBD10, PDB10, PBP10, PNTW6-B, PNTW6-O, PIXC;
h) New Zealand trips operated by Haka: PHRI, PHRN, PHRO, PHRS, PHRWC, PHRXC, PHRYC, PHRZC, PHRUC, PHKN, PHKO, PHKS, PHKYZ, PHKZC;
i) United States trips operated by Wildland Trekking; SKXZ, SKXU, SKXA, SKXL, SKXJ, SKXD, SKXWG, SKXWR, SKXWY, SKXWS, SKXWM, SKXV, SKXCW, SKXW, SKXY, SKXI, SKXE, SKXH, SKXO, SKXB;
j) Canada trips operated by Adventure Canada: SBKA, SBKN, SBKH, SBKG;
The $99 offer is not combinable with any other promotion or discount unless specified. Multiple $99 deposit bookings must not overlap in travel dates, however consecutive $99 deposit bookings are permitted. Offer applies to land element of tour only and cannot be redeemed against flights, additional accommodation, transfers or travel insurance. $99 deposit amount is payable per person, per trip. The trip is subject to availability and confirmation by Intrepid Travel at time of booking. If you wish to cancel and rebook your trip or change dates outside the promotional period, you will be required to pay the full deposit towards the new trip. Intrepid Travel's vaccination policy applies. Except as set out expressly above, Intrepid Travel's Booking Conditions apply. Additional restrictions may apply.

Last Minute Travel Deals

Mention Promo Code: PT7580

Last Minute Travel Deals

Promotion Details

For a limited time, select departures discounted from original price. You'll have to be quick though, these discounts are one-off deals that can disappear at any time. You'll need to pay in full at the time of booking. But other than that, there's nothing stopping you from jumping headfirst into a last-minute adventure. Plus as always receive our AffordableTours.com 5% extra savings. Discount is reflected on website pricing. Not all dates will qualify, please contact your Travel Consultant for full details.

Must Book By Fri, Mar 31, 2023

View Promotion Terms & Conditions ›

Valid on select departure dates only. Discount is reflected on website pricing. Offer is capacity controlled and may be modified or withdrawn at any time. Applicable to new bookings only. Other restrictions may apply.

×

$2,740

Get Quote
Wednesday,
Nov 08, 2023
Wednesday,
Nov 22, 2023
Deals

Promotions For This Departure

Start Date
End Date
Brochure
Land Price
Quote

From

Wednesday,
Nov 08, 2023

To

Wednesday,
Nov 22, 2023

$2,715

Get Quote

Current Promotions

Call or submit a quote for award-winning value and service!

Lock it in with $99 Deposit

Mention Promo Code: PT6767

Lock it in with $99 Deposit

Promotion Details

Whether you're dreaming of diving into an adventure in Jordan, eating your way through South Korea or basking in the toasty Italian sun, Intrepid has dropped their deposits so you can make it happen in 2023. Don't wait. Plan your next people and planet-friendly adventure with just $99 this March. Plus receive our AffordableTours.com everyday 5% savings. (Not all dates or itineraries will qualify, please contact your travel consultant for applicable vacations.)

Must Book By Fri, Mar 31, 2023

View Promotion Terms & Conditions ›

The $99 "low deposit" Intrepid Travel offer applies to new bookings made between 12:01am EST 1 March 2023 – 23:59pm PST 31 March 2023, for trips departing before 31 December 2023. Full payment is due 56 days before departure, unless otherwise stated on Intrepid Travel's Booking Conditions. This offer is valid for bookings made in the following currencies only: USD $99, CAD $99. All other currencies are not eligible. The $99 deposit can be paid towards any Intrepid Travel small group adventure trip, excluding the following:
a) All polar trips in the Arctic and Antarctic;
b) Tailor-Made Experiences;
c) Short Break Adventures (including Urban Adventures trips)
d) Gorilla Trek permit trips: YXOG, YXOCC, YXOGC, YGSGC, YXOIC, YXOFC, UBODC, YXOEC, UXODC, YGPU, YGPKC, YGSUS;
e) Inca Trail permit trips: GGTA, GGTBC, GGSEC, GGYM, GGTWC, GGHC, GGSQ, GGSA, GGSYC, GGSF, GGYP, GGYBC, GGSAC, GGKY, GGYDC, GGYA, GGKIC, GGSFC, GGBNC, GGBTC, GGBZC, GGYC, GGSD, GGSGC;
f) Australia trips operated by ATA and KWE: PKBB-B, PKBB-O, PKBL-B, PKBL-O, PKOW-O, PKOL-B, PKOL-O, PKOW-B, PKRB, PKFK, PAR3-O, PAR3Y-O, PAR3-B, PAR3Y-B, PP10, PB10, PBD10, PDB10, PBP10, PNTW6-B, PNTW6-O, PIXC;
h) New Zealand trips operated by Haka: PHRI, PHRN, PHRO, PHRS, PHRWC, PHRXC, PHRYC, PHRZC, PHRUC, PHKN, PHKO, PHKS, PHKYZ, PHKZC;
i) United States trips operated by Wildland Trekking; SKXZ, SKXU, SKXA, SKXL, SKXJ, SKXD, SKXWG, SKXWR, SKXWY, SKXWS, SKXWM, SKXV, SKXCW, SKXW, SKXY, SKXI, SKXE, SKXH, SKXO, SKXB;
j) Canada trips operated by Adventure Canada: SBKA, SBKN, SBKH, SBKG;
The $99 offer is not combinable with any other promotion or discount unless specified. Multiple $99 deposit bookings must not overlap in travel dates, however consecutive $99 deposit bookings are permitted. Offer applies to land element of tour only and cannot be redeemed against flights, additional accommodation, transfers or travel insurance. $99 deposit amount is payable per person, per trip. The trip is subject to availability and confirmation by Intrepid Travel at time of booking. If you wish to cancel and rebook your trip or change dates outside the promotional period, you will be required to pay the full deposit towards the new trip. Intrepid Travel's vaccination policy applies. Except as set out expressly above, Intrepid Travel's Booking Conditions apply. Additional restrictions may apply.

Last Minute Travel Deals

Mention Promo Code: PT7580

Last Minute Travel Deals

Promotion Details

For a limited time, select departures discounted from original price. You'll have to be quick though, these discounts are one-off deals that can disappear at any time. You'll need to pay in full at the time of booking. But other than that, there's nothing stopping you from jumping headfirst into a last-minute adventure. Plus as always receive our AffordableTours.com 5% extra savings. Discount is reflected on website pricing. Not all dates will qualify, please contact your Travel Consultant for full details.

Must Book By Fri, Mar 31, 2023

View Promotion Terms & Conditions ›

Valid on select departure dates only. Discount is reflected on website pricing. Offer is capacity controlled and may be modified or withdrawn at any time. Applicable to new bookings only. Other restrictions may apply.

×

$2,715

Get Quote
Saturday,
Nov 11, 2023
Saturday,
Nov 25, 2023
Deals

Promotions For This Departure

Start Date
End Date
Brochure
Land Price
Quote

From

Saturday,
Nov 11, 2023

To

Saturday,
Nov 25, 2023

$2,815

Get Quote

Current Promotions

Call or submit a quote for award-winning value and service!

Lock it in with $99 Deposit

Mention Promo Code: PT6767

Lock it in with $99 Deposit

Promotion Details

Whether you're dreaming of diving into an adventure in Jordan, eating your way through South Korea or basking in the toasty Italian sun, Intrepid has dropped their deposits so you can make it happen in 2023. Don't wait. Plan your next people and planet-friendly adventure with just $99 this March. Plus receive our AffordableTours.com everyday 5% savings. (Not all dates or itineraries will qualify, please contact your travel consultant for applicable vacations.)

Must Book By Fri, Mar 31, 2023

View Promotion Terms & Conditions ›

The $99 "low deposit" Intrepid Travel offer applies to new bookings made between 12:01am EST 1 March 2023 – 23:59pm PST 31 March 2023, for trips departing before 31 December 2023. Full payment is due 56 days before departure, unless otherwise stated on Intrepid Travel's Booking Conditions. This offer is valid for bookings made in the following currencies only: USD $99, CAD $99. All other currencies are not eligible. The $99 deposit can be paid towards any Intrepid Travel small group adventure trip, excluding the following:
a) All polar trips in the Arctic and Antarctic;
b) Tailor-Made Experiences;
c) Short Break Adventures (including Urban Adventures trips)
d) Gorilla Trek permit trips: YXOG, YXOCC, YXOGC, YGSGC, YXOIC, YXOFC, UBODC, YXOEC, UXODC, YGPU, YGPKC, YGSUS;
e) Inca Trail permit trips: GGTA, GGTBC, GGSEC, GGYM, GGTWC, GGHC, GGSQ, GGSA, GGSYC, GGSF, GGYP, GGYBC, GGSAC, GGKY, GGYDC, GGYA, GGKIC, GGSFC, GGBNC, GGBTC, GGBZC, GGYC, GGSD, GGSGC;
f) Australia trips operated by ATA and KWE: PKBB-B, PKBB-O, PKBL-B, PKBL-O, PKOW-O, PKOL-B, PKOL-O, PKOW-B, PKRB, PKFK, PAR3-O, PAR3Y-O, PAR3-B, PAR3Y-B, PP10, PB10, PBD10, PDB10, PBP10, PNTW6-B, PNTW6-O, PIXC;
h) New Zealand trips operated by Haka: PHRI, PHRN, PHRO, PHRS, PHRWC, PHRXC, PHRYC, PHRZC, PHRUC, PHKN, PHKO, PHKS, PHKYZ, PHKZC;
i) United States trips operated by Wildland Trekking; SKXZ, SKXU, SKXA, SKXL, SKXJ, SKXD, SKXWG, SKXWR, SKXWY, SKXWS, SKXWM, SKXV, SKXCW, SKXW, SKXY, SKXI, SKXE, SKXH, SKXO, SKXB;
j) Canada trips operated by Adventure Canada: SBKA, SBKN, SBKH, SBKG;
The $99 offer is not combinable with any other promotion or discount unless specified. Multiple $99 deposit bookings must not overlap in travel dates, however consecutive $99 deposit bookings are permitted. Offer applies to land element of tour only and cannot be redeemed against flights, additional accommodation, transfers or travel insurance. $99 deposit amount is payable per person, per trip. The trip is subject to availability and confirmation by Intrepid Travel at time of booking. If you wish to cancel and rebook your trip or change dates outside the promotional period, you will be required to pay the full deposit towards the new trip. Intrepid Travel's vaccination policy applies. Except as set out expressly above, Intrepid Travel's Booking Conditions apply. Additional restrictions may apply.

Last Minute Travel Deals

Mention Promo Code: PT7580

Last Minute Travel Deals

Promotion Details

For a limited time, select departures discounted from original price. You'll have to be quick though, these discounts are one-off deals that can disappear at any time. You'll need to pay in full at the time of booking. But other than that, there's nothing stopping you from jumping headfirst into a last-minute adventure. Plus as always receive our AffordableTours.com 5% extra savings. Discount is reflected on website pricing. Not all dates will qualify, please contact your Travel Consultant for full details.

Must Book By Fri, Mar 31, 2023

View Promotion Terms & Conditions ›

Valid on select departure dates only. Discount is reflected on website pricing. Offer is capacity controlled and may be modified or withdrawn at any time. Applicable to new bookings only. Other restrictions may apply.

×

$2,815

Get Quote
Wednesday,
Nov 15, 2023
Wednesday,
Nov 29, 2023
Deals

Promotions For This Departure

Start Date
End Date
Brochure
Land Price
Quote

From

Wednesday,
Nov 15, 2023

To

Wednesday,
Nov 29, 2023

$2,815

Get Quote

Current Promotions

Call or submit a quote for award-winning value and service!

Lock it in with $99 Deposit

Mention Promo Code: PT6767

Lock it in with $99 Deposit

Promotion Details

Whether you're dreaming of diving into an adventure in Jordan, eating your way through South Korea or basking in the toasty Italian sun, Intrepid has dropped their deposits so you can make it happen in 2023. Don't wait. Plan your next people and planet-friendly adventure with just $99 this March. Plus receive our AffordableTours.com everyday 5% savings. (Not all dates or itineraries will qualify, please contact your travel consultant for applicable vacations.)

Must Book By Fri, Mar 31, 2023

View Promotion Terms & Conditions ›

The $99 "low deposit" Intrepid Travel offer applies to new bookings made between 12:01am EST 1 March 2023 – 23:59pm PST 31 March 2023, for trips departing before 31 December 2023. Full payment is due 56 days before departure, unless otherwise stated on Intrepid Travel's Booking Conditions. This offer is valid for bookings made in the following currencies only: USD $99, CAD $99. All other currencies are not eligible. The $99 deposit can be paid towards any Intrepid Travel small group adventure trip, excluding the following:
a) All polar trips in the Arctic and Antarctic;
b) Tailor-Made Experiences;
c) Short Break Adventures (including Urban Adventures trips)
d) Gorilla Trek permit trips: YXOG, YXOCC, YXOGC, YGSGC, YXOIC, YXOFC, UBODC, YXOEC, UXODC, YGPU, YGPKC, YGSUS;
e) Inca Trail permit trips: GGTA, GGTBC, GGSEC, GGYM, GGTWC, GGHC, GGSQ, GGSA, GGSYC, GGSF, GGYP, GGYBC, GGSAC, GGKY, GGYDC, GGYA, GGKIC, GGSFC, GGBNC, GGBTC, GGBZC, GGYC, GGSD, GGSGC;
f) Australia trips operated by ATA and KWE: PKBB-B, PKBB-O, PKBL-B, PKBL-O, PKOW-O, PKOL-B, PKOL-O, PKOW-B, PKRB, PKFK, PAR3-O, PAR3Y-O, PAR3-B, PAR3Y-B, PP10, PB10, PBD10, PDB10, PBP10, PNTW6-B, PNTW6-O, PIXC;
h) New Zealand trips operated by Haka: PHRI, PHRN, PHRO, PHRS, PHRWC, PHRXC, PHRYC, PHRZC, PHRUC, PHKN, PHKO, PHKS, PHKYZ, PHKZC;
i) United States trips operated by Wildland Trekking; SKXZ, SKXU, SKXA, SKXL, SKXJ, SKXD, SKXWG, SKXWR, SKXWY, SKXWS, SKXWM, SKXV, SKXCW, SKXW, SKXY, SKXI, SKXE, SKXH, SKXO, SKXB;
j) Canada trips operated by Adventure Canada: SBKA, SBKN, SBKH, SBKG;
The $99 offer is not combinable with any other promotion or discount unless specified. Multiple $99 deposit bookings must not overlap in travel dates, however consecutive $99 deposit bookings are permitted. Offer applies to land element of tour only and cannot be redeemed against flights, additional accommodation, transfers or travel insurance. $99 deposit amount is payable per person, per trip. The trip is subject to availability and confirmation by Intrepid Travel at time of booking. If you wish to cancel and rebook your trip or change dates outside the promotional period, you will be required to pay the full deposit towards the new trip. Intrepid Travel's vaccination policy applies. Except as set out expressly above, Intrepid Travel's Booking Conditions apply. Additional restrictions may apply.

Last Minute Travel Deals

Mention Promo Code: PT7580

Last Minute Travel Deals

Promotion Details

For a limited time, select departures discounted from original price. You'll have to be quick though, these discounts are one-off deals that can disappear at any time. You'll need to pay in full at the time of booking. But other than that, there's nothing stopping you from jumping headfirst into a last-minute adventure. Plus as always receive our AffordableTours.com 5% extra savings. Discount is reflected on website pricing. Not all dates will qualify, please contact your Travel Consultant for full details.

Must Book By Fri, Mar 31, 2023

View Promotion Terms & Conditions ›

Valid on select departure dates only. Discount is reflected on website pricing. Offer is capacity controlled and may be modified or withdrawn at any time. Applicable to new bookings only. Other restrictions may apply.

×

$2,815

Get Quote
Saturday,
Nov 18, 2023
Saturday,
Dec 02, 2023
Deals

Promotions For This Departure

Start Date
End Date
Brochure
Land Price
Quote

From

Saturday,
Nov 18, 2023

To

Saturday,
Dec 02, 2023

$2,815

Get Quote

Current Promotions

Call or submit a quote for award-winning value and service!

Lock it in with $99 Deposit

Mention Promo Code: PT6767

Lock it in with $99 Deposit

Promotion Details

Whether you're dreaming of diving into an adventure in Jordan, eating your way through South Korea or basking in the toasty Italian sun, Intrepid has dropped their deposits so you can make it happen in 2023. Don't wait. Plan your next people and planet-friendly adventure with just $99 this March. Plus receive our AffordableTours.com everyday 5% savings. (Not all dates or itineraries will qualify, please contact your travel consultant for applicable vacations.)

Must Book By Fri, Mar 31, 2023

View Promotion Terms & Conditions ›

The $99 "low deposit" Intrepid Travel offer applies to new bookings made between 12:01am EST 1 March 2023 – 23:59pm PST 31 March 2023, for trips departing before 31 December 2023. Full payment is due 56 days before departure, unless otherwise stated on Intrepid Travel's Booking Conditions. This offer is valid for bookings made in the following currencies only: USD $99, CAD $99. All other currencies are not eligible. The $99 deposit can be paid towards any Intrepid Travel small group adventure trip, excluding the following:
a) All polar trips in the Arctic and Antarctic;
b) Tailor-Made Experiences;
c) Short Break Adventures (including Urban Adventures trips)
d) Gorilla Trek permit trips: YXOG, YXOCC, YXOGC, YGSGC, YXOIC, YXOFC, UBODC, YXOEC, UXODC, YGPU, YGPKC, YGSUS;
e) Inca Trail permit trips: GGTA, GGTBC, GGSEC, GGYM, GGTWC, GGHC, GGSQ, GGSA, GGSYC, GGSF, GGYP, GGYBC, GGSAC, GGKY, GGYDC, GGYA, GGKIC, GGSFC, GGBNC, GGBTC, GGBZC, GGYC, GGSD, GGSGC;
f) Australia trips operated by ATA and KWE: PKBB-B, PKBB-O, PKBL-B, PKBL-O, PKOW-O, PKOL-B, PKOL-O, PKOW-B, PKRB, PKFK, PAR3-O, PAR3Y-O, PAR3-B, PAR3Y-B, PP10, PB10, PBD10, PDB10, PBP10, PNTW6-B, PNTW6-O, PIXC;
h) New Zealand trips operated by Haka: PHRI, PHRN, PHRO, PHRS, PHRWC, PHRXC, PHRYC, PHRZC, PHRUC, PHKN, PHKO, PHKS, PHKYZ, PHKZC;
i) United States trips operated by Wildland Trekking; SKXZ, SKXU, SKXA, SKXL, SKXJ, SKXD, SKXWG, SKXWR, SKXWY, SKXWS, SKXWM, SKXV, SKXCW, SKXW, SKXY, SKXI, SKXE, SKXH, SKXO, SKXB;
j) Canada trips operated by Adventure Canada: SBKA, SBKN, SBKH, SBKG;
The $99 offer is not combinable with any other promotion or discount unless specified. Multiple $99 deposit bookings must not overlap in travel dates, however consecutive $99 deposit bookings are permitted. Offer applies to land element of tour only and cannot be redeemed against flights, additional accommodation, transfers or travel insurance. $99 deposit amount is payable per person, per trip. The trip is subject to availability and confirmation by Intrepid Travel at time of booking. If you wish to cancel and rebook your trip or change dates outside the promotional period, you will be required to pay the full deposit towards the new trip. Intrepid Travel's vaccination policy applies. Except as set out expressly above, Intrepid Travel's Booking Conditions apply. Additional restrictions may apply.

Last Minute Travel Deals

Mention Promo Code: PT7580

Last Minute Travel Deals

Promotion Details

For a limited time, select departures discounted from original price. You'll have to be quick though, these discounts are one-off deals that can disappear at any time. You'll need to pay in full at the time of booking. But other than that, there's nothing stopping you from jumping headfirst into a last-minute adventure. Plus as always receive our AffordableTours.com 5% extra savings. Discount is reflected on website pricing. Not all dates will qualify, please contact your Travel Consultant for full details.

Must Book By Fri, Mar 31, 2023

View Promotion Terms & Conditions ›

Valid on select departure dates only. Discount is reflected on website pricing. Offer is capacity controlled and may be modified or withdrawn at any time. Applicable to new bookings only. Other restrictions may apply.

×

$2,815

Get Quote
Saturday,
Nov 25, 2023
Saturday,
Dec 09, 2023
Deals

Promotions For This Departure

Start Date
End Date
Brochure
Land Price
Quote

From

Saturday,
Nov 25, 2023

To

Saturday,
Dec 09, 2023

$2,785

Get Quote

Current Promotions

Call or submit a quote for award-winning value and service!

Lock it in with $99 Deposit

Mention Promo Code: PT6767

Lock it in with $99 Deposit

Promotion Details

Whether you're dreaming of diving into an adventure in Jordan, eating your way through South Korea or basking in the toasty Italian sun, Intrepid has dropped their deposits so you can make it happen in 2023. Don't wait. Plan your next people and planet-friendly adventure with just $99 this March. Plus receive our AffordableTours.com everyday 5% savings. (Not all dates or itineraries will qualify, please contact your travel consultant for applicable vacations.)

Must Book By Fri, Mar 31, 2023

View Promotion Terms & Conditions ›

The $99 "low deposit" Intrepid Travel offer applies to new bookings made between 12:01am EST 1 March 2023 – 23:59pm PST 31 March 2023, for trips departing before 31 December 2023. Full payment is due 56 days before departure, unless otherwise stated on Intrepid Travel's Booking Conditions. This offer is valid for bookings made in the following currencies only: USD $99, CAD $99. All other currencies are not eligible. The $99 deposit can be paid towards any Intrepid Travel small group adventure trip, excluding the following:
a) All polar trips in the Arctic and Antarctic;
b) Tailor-Made Experiences;
c) Short Break Adventures (including Urban Adventures trips)
d) Gorilla Trek permit trips: YXOG, YXOCC, YXOGC, YGSGC, YXOIC, YXOFC, UBODC, YXOEC, UXODC, YGPU, YGPKC, YGSUS;
e) Inca Trail permit trips: GGTA, GGTBC, GGSEC, GGYM, GGTWC, GGHC, GGSQ, GGSA, GGSYC, GGSF, GGYP, GGYBC, GGSAC, GGKY, GGYDC, GGYA, GGKIC, GGSFC, GGBNC, GGBTC, GGBZC, GGYC, GGSD, GGSGC;
f) Australia trips operated by ATA and KWE: PKBB-B, PKBB-O, PKBL-B, PKBL-O, PKOW-O, PKOL-B, PKOL-O, PKOW-B, PKRB, PKFK, PAR3-O, PAR3Y-O, PAR3-B, PAR3Y-B, PP10, PB10, PBD10, PDB10, PBP10, PNTW6-B, PNTW6-O, PIXC;
h) New Zealand trips operated by Haka: PHRI, PHRN, PHRO, PHRS, PHRWC, PHRXC, PHRYC, PHRZC, PHRUC, PHKN, PHKO, PHKS, PHKYZ, PHKZC;
i) United States trips operated by Wildland Trekking; SKXZ, SKXU, SKXA, SKXL, SKXJ, SKXD, SKXWG, SKXWR, SKXWY, SKXWS, SKXWM, SKXV, SKXCW, SKXW, SKXY, SKXI, SKXE, SKXH, SKXO, SKXB;
j) Canada trips operated by Adventure Canada: SBKA, SBKN, SBKH, SBKG;
The $99 offer is not combinable with any other promotion or discount unless specified. Multiple $99 deposit bookings must not overlap in travel dates, however consecutive $99 deposit bookings are permitted. Offer applies to land element of tour only and cannot be redeemed against flights, additional accommodation, transfers or travel insurance. $99 deposit amount is payable per person, per trip. The trip is subject to availability and confirmation by Intrepid Travel at time of booking. If you wish to cancel and rebook your trip or change dates outside the promotional period, you will be required to pay the full deposit towards the new trip. Intrepid Travel's vaccination policy applies. Except as set out expressly above, Intrepid Travel's Booking Conditions apply. Additional restrictions may apply.

Last Minute Travel Deals

Mention Promo Code: PT7580

Last Minute Travel Deals

Promotion Details

For a limited time, select departures discounted from original price. You'll have to be quick though, these discounts are one-off deals that can disappear at any time. You'll need to pay in full at the time of booking. But other than that, there's nothing stopping you from jumping headfirst into a last-minute adventure. Plus as always receive our AffordableTours.com 5% extra savings. Discount is reflected on website pricing. Not all dates will qualify, please contact your Travel Consultant for full details.

Must Book By Fri, Mar 31, 2023

View Promotion Terms & Conditions ›

Valid on select departure dates only. Discount is reflected on website pricing. Offer is capacity controlled and may be modified or withdrawn at any time. Applicable to new bookings only. Other restrictions may apply.

×

$2,785

Get Quote
Saturday,
Dec 02, 2023
Saturday,
Dec 16, 2023
Deals

Promotions For This Departure

Start Date
End Date
Brochure
Land Price
Quote

From

Saturday,
Dec 02, 2023

To

Saturday,
Dec 16, 2023

$2,815

Get Quote

Current Promotions

Call or submit a quote for award-winning value and service!

Lock it in with $99 Deposit

Mention Promo Code: PT6767

Lock it in with $99 Deposit

Promotion Details

Whether you're dreaming of diving into an adventure in Jordan, eating your way through South Korea or basking in the toasty Italian sun, Intrepid has dropped their deposits so you can make it happen in 2023. Don't wait. Plan your next people and planet-friendly adventure with just $99 this March. Plus receive our AffordableTours.com everyday 5% savings. (Not all dates or itineraries will qualify, please contact your travel consultant for applicable vacations.)

Must Book By Fri, Mar 31, 2023

View Promotion Terms & Conditions ›

The $99 "low deposit" Intrepid Travel offer applies to new bookings made between 12:01am EST 1 March 2023 – 23:59pm PST 31 March 2023, for trips departing before 31 December 2023. Full payment is due 56 days before departure, unless otherwise stated on Intrepid Travel's Booking Conditions. This offer is valid for bookings made in the following currencies only: USD $99, CAD $99. All other currencies are not eligible. The $99 deposit can be paid towards any Intrepid Travel small group adventure trip, excluding the following:
a) All polar trips in the Arctic and Antarctic;
b) Tailor-Made Experiences;
c) Short Break Adventures (including Urban Adventures trips)
d) Gorilla Trek permit trips: YXOG, YXOCC, YXOGC, YGSGC, YXOIC, YXOFC, UBODC, YXOEC, UXODC, YGPU, YGPKC, YGSUS;
e) Inca Trail permit trips: GGTA, GGTBC, GGSEC, GGYM, GGTWC, GGHC, GGSQ, GGSA, GGSYC, GGSF, GGYP, GGYBC, GGSAC, GGKY, GGYDC, GGYA, GGKIC, GGSFC, GGBNC, GGBTC, GGBZC, GGYC, GGSD, GGSGC;
f) Australia trips operated by ATA and KWE: PKBB-B, PKBB-O, PKBL-B, PKBL-O, PKOW-O, PKOL-B, PKOL-O, PKOW-B, PKRB, PKFK, PAR3-O, PAR3Y-O, PAR3-B, PAR3Y-B, PP10, PB10, PBD10, PDB10, PBP10, PNTW6-B, PNTW6-O, PIXC;
h) New Zealand trips operated by Haka: PHRI, PHRN, PHRO, PHRS, PHRWC, PHRXC, PHRYC, PHRZC, PHRUC, PHKN, PHKO, PHKS, PHKYZ, PHKZC;
i) United States trips operated by Wildland Trekking; SKXZ, SKXU, SKXA, SKXL, SKXJ, SKXD, SKXWG, SKXWR, SKXWY, SKXWS, SKXWM, SKXV, SKXCW, SKXW, SKXY, SKXI, SKXE, SKXH, SKXO, SKXB;
j) Canada trips operated by Adventure Canada: SBKA, SBKN, SBKH, SBKG;
The $99 offer is not combinable with any other promotion or discount unless specified. Multiple $99 deposit bookings must not overlap in travel dates, however consecutive $99 deposit bookings are permitted. Offer applies to land element of tour only and cannot be redeemed against flights, additional accommodation, transfers or travel insurance. $99 deposit amount is payable per person, per trip. The trip is subject to availability and confirmation by Intrepid Travel at time of booking. If you wish to cancel and rebook your trip or change dates outside the promotional period, you will be required to pay the full deposit towards the new trip. Intrepid Travel's vaccination policy applies. Except as set out expressly above, Intrepid Travel's Booking Conditions apply. Additional restrictions may apply.

Last Minute Travel Deals

Mention Promo Code: PT7580

Last Minute Travel Deals

Promotion Details

For a limited time, select departures discounted from original price. You'll have to be quick though, these discounts are one-off deals that can disappear at any time. You'll need to pay in full at the time of booking. But other than that, there's nothing stopping you from jumping headfirst into a last-minute adventure. Plus as always receive our AffordableTours.com 5% extra savings. Discount is reflected on website pricing. Not all dates will qualify, please contact your Travel Consultant for full details.

Must Book By Fri, Mar 31, 2023

View Promotion Terms & Conditions ›

Valid on select departure dates only. Discount is reflected on website pricing. Offer is capacity controlled and may be modified or withdrawn at any time. Applicable to new bookings only. Other restrictions may apply.

×

$2,815

Get Quote
Wednesday,
Dec 06, 2023
Wednesday,
Dec 20, 2023
Deals

Promotions For This Departure

Start Date
End Date
Brochure
Land Price
Quote

From

Wednesday,
Dec 06, 2023

To

Wednesday,
Dec 20, 2023

$2,815

Get Quote

Current Promotions

Call or submit a quote for award-winning value and service!

Lock it in with $99 Deposit

Mention Promo Code: PT6767

Lock it in with $99 Deposit

Promotion Details

Whether you're dreaming of diving into an adventure in Jordan, eating your way through South Korea or basking in the toasty Italian sun, Intrepid has dropped their deposits so you can make it happen in 2023. Don't wait. Plan your next people and planet-friendly adventure with just $99 this March. Plus receive our AffordableTours.com everyday 5% savings. (Not all dates or itineraries will qualify, please contact your travel consultant for applicable vacations.)

Must Book By Fri, Mar 31, 2023

View Promotion Terms & Conditions ›

The $99 "low deposit" Intrepid Travel offer applies to new bookings made between 12:01am EST 1 March 2023 – 23:59pm PST 31 March 2023, for trips departing before 31 December 2023. Full payment is due 56 days before departure, unless otherwise stated on Intrepid Travel's Booking Conditions. This offer is valid for bookings made in the following currencies only: USD $99, CAD $99. All other currencies are not eligible. The $99 deposit can be paid towards any Intrepid Travel small group adventure trip, excluding the following:
a) All polar trips in the Arctic and Antarctic;
b) Tailor-Made Experiences;
c) Short Break Adventures (including Urban Adventures trips)
d) Gorilla Trek permit trips: YXOG, YXOCC, YXOGC, YGSGC, YXOIC, YXOFC, UBODC, YXOEC, UXODC, YGPU, YGPKC, YGSUS;
e) Inca Trail permit trips: GGTA, GGTBC, GGSEC, GGYM, GGTWC, GGHC, GGSQ, GGSA, GGSYC, GGSF, GGYP, GGYBC, GGSAC, GGKY, GGYDC, GGYA, GGKIC, GGSFC, GGBNC, GGBTC, GGBZC, GGYC, GGSD, GGSGC;
f) Australia trips operated by ATA and KWE: PKBB-B, PKBB-O, PKBL-B, PKBL-O, PKOW-O, PKOL-B, PKOL-O, PKOW-B, PKRB, PKFK, PAR3-O, PAR3Y-O, PAR3-B, PAR3Y-B, PP10, PB10, PBD10, PDB10, PBP10, PNTW6-B, PNTW6-O, PIXC;
h) New Zealand trips operated by Haka: PHRI, PHRN, PHRO, PHRS, PHRWC, PHRXC, PHRYC, PHRZC, PHRUC, PHKN, PHKO, PHKS, PHKYZ, PHKZC;
i) United States trips operated by Wildland Trekking; SKXZ, SKXU, SKXA, SKXL, SKXJ, SKXD, SKXWG, SKXWR, SKXWY, SKXWS, SKXWM, SKXV, SKXCW, SKXW, SKXY, SKXI, SKXE, SKXH, SKXO, SKXB;
j) Canada trips operated by Adventure Canada: SBKA, SBKN, SBKH, SBKG;
The $99 offer is not combinable with any other promotion or discount unless specified. Multiple $99 deposit bookings must not overlap in travel dates, however consecutive $99 deposit bookings are permitted. Offer applies to land element of tour only and cannot be redeemed against flights, additional accommodation, transfers or travel insurance. $99 deposit amount is payable per person, per trip. The trip is subject to availability and confirmation by Intrepid Travel at time of booking. If you wish to cancel and rebook your trip or change dates outside the promotional period, you will be required to pay the full deposit towards the new trip. Intrepid Travel's vaccination policy applies. Except as set out expressly above, Intrepid Travel's Booking Conditions apply. Additional restrictions may apply.

Last Minute Travel Deals

Mention Promo Code: PT7580

Last Minute Travel Deals

Promotion Details

For a limited time, select departures discounted from original price. You'll have to be quick though, these discounts are one-off deals that can disappear at any time. You'll need to pay in full at the time of booking. But other than that, there's nothing stopping you from jumping headfirst into a last-minute adventure. Plus as always receive our AffordableTours.com 5% extra savings. Discount is reflected on website pricing. Not all dates will qualify, please contact your Travel Consultant for full details.

Must Book By Fri, Mar 31, 2023

View Promotion Terms & Conditions ›

Valid on select departure dates only. Discount is reflected on website pricing. Offer is capacity controlled and may be modified or withdrawn at any time. Applicable to new bookings only. Other restrictions may apply.

×

$2,815

Get Quote
Saturday,
Dec 09, 2023
Saturday,
Dec 23, 2023
Deals

Promotions For This Departure

Start Date
End Date
Brochure
Land Price
Quote

From

Saturday,
Dec 09, 2023

To

Saturday,
Dec 23, 2023

$2,815

Get Quote

Current Promotions

Call or submit a quote for award-winning value and service!

Lock it in with $99 Deposit

Mention Promo Code: PT6767

Lock it in with $99 Deposit

Promotion Details

Whether you're dreaming of diving into an adventure in Jordan, eating your way through South Korea or basking in the toasty Italian sun, Intrepid has dropped their deposits so you can make it happen in 2023. Don't wait. Plan your next people and planet-friendly adventure with just $99 this March. Plus receive our AffordableTours.com everyday 5% savings. (Not all dates or itineraries will qualify, please contact your travel consultant for applicable vacations.)

Must Book By Fri, Mar 31, 2023

View Promotion Terms & Conditions ›

The $99 "low deposit" Intrepid Travel offer applies to new bookings made between 12:01am EST 1 March 2023 – 23:59pm PST 31 March 2023, for trips departing before 31 December 2023. Full payment is due 56 days before departure, unless otherwise stated on Intrepid Travel's Booking Conditions. This offer is valid for bookings made in the following currencies only: USD $99, CAD $99. All other currencies are not eligible. The $99 deposit can be paid towards any Intrepid Travel small group adventure trip, excluding the following:
a) All polar trips in the Arctic and Antarctic;
b) Tailor-Made Experiences;
c) Short Break Adventures (including Urban Adventures trips)
d) Gorilla Trek permit trips: YXOG, YXOCC, YXOGC, YGSGC, YXOIC, YXOFC, UBODC, YXOEC, UXODC, YGPU, YGPKC, YGSUS;
e) Inca Trail permit trips: GGTA, GGTBC, GGSEC, GGYM, GGTWC, GGHC, GGSQ, GGSA, GGSYC, GGSF, GGYP, GGYBC, GGSAC, GGKY, GGYDC, GGYA, GGKIC, GGSFC, GGBNC, GGBTC, GGBZC, GGYC, GGSD, GGSGC;
f) Australia trips operated by ATA and KWE: PKBB-B, PKBB-O, PKBL-B, PKBL-O, PKOW-O, PKOL-B, PKOL-O, PKOW-B, PKRB, PKFK, PAR3-O, PAR3Y-O, PAR3-B, PAR3Y-B, PP10, PB10, PBD10, PDB10, PBP10, PNTW6-B, PNTW6-O, PIXC;
h) New Zealand trips operated by Haka: PHRI, PHRN, PHRO, PHRS, PHRWC, PHRXC, PHRYC, PHRZC, PHRUC, PHKN, PHKO, PHKS, PHKYZ, PHKZC;
i) United States trips operated by Wildland Trekking; SKXZ, SKXU, SKXA, SKXL, SKXJ, SKXD, SKXWG, SKXWR, SKXWY, SKXWS, SKXWM, SKXV, SKXCW, SKXW, SKXY, SKXI, SKXE, SKXH, SKXO, SKXB;
j) Canada trips operated by Adventure Canada: SBKA, SBKN, SBKH, SBKG;
The $99 offer is not combinable with any other promotion or discount unless specified. Multiple $99 deposit bookings must not overlap in travel dates, however consecutive $99 deposit bookings are permitted. Offer applies to land element of tour only and cannot be redeemed against flights, additional accommodation, transfers or travel insurance. $99 deposit amount is payable per person, per trip. The trip is subject to availability and confirmation by Intrepid Travel at time of booking. If you wish to cancel and rebook your trip or change dates outside the promotional period, you will be required to pay the full deposit towards the new trip. Intrepid Travel's vaccination policy applies. Except as set out expressly above, Intrepid Travel's Booking Conditions apply. Additional restrictions may apply.

Last Minute Travel Deals

Mention Promo Code: PT7580

Last Minute Travel Deals

Promotion Details

For a limited time, select departures discounted from original price. You'll have to be quick though, these discounts are one-off deals that can disappear at any time. You'll need to pay in full at the time of booking. But other than that, there's nothing stopping you from jumping headfirst into a last-minute adventure. Plus as always receive our AffordableTours.com 5% extra savings. Discount is reflected on website pricing. Not all dates will qualify, please contact your Travel Consultant for full details.

Must Book By Fri, Mar 31, 2023

View Promotion Terms & Conditions ›

Valid on select departure dates only. Discount is reflected on website pricing. Offer is capacity controlled and may be modified or withdrawn at any time. Applicable to new bookings only. Other restrictions may apply.

×

$2,815

Get Quote
Wednesday,
Dec 13, 2023
Wednesday,
Dec 27, 2023
Deals

Promotions For This Departure

Start Date
End Date
Brochure
Land Price
Quote

From

Wednesday,
Dec 13, 2023

To

Wednesday,
Dec 27, 2023

$2,815

Get Quote

Current Promotions

Call or submit a quote for award-winning value and service!

Lock it in with $99 Deposit

Mention Promo Code: PT6767

Lock it in with $99 Deposit

Promotion Details

Whether you're dreaming of diving into an adventure in Jordan, eating your way through South Korea or basking in the toasty Italian sun, Intrepid has dropped their deposits so you can make it happen in 2023. Don't wait. Plan your next people and planet-friendly adventure with just $99 this March. Plus receive our AffordableTours.com everyday 5% savings. (Not all dates or itineraries will qualify, please contact your travel consultant for applicable vacations.)

Must Book By Fri, Mar 31, 2023

View Promotion Terms & Conditions ›

The $99 "low deposit" Intrepid Travel offer applies to new bookings made between 12:01am EST 1 March 2023 – 23:59pm PST 31 March 2023, for trips departing before 31 December 2023. Full payment is due 56 days before departure, unless otherwise stated on Intrepid Travel's Booking Conditions. This offer is valid for bookings made in the following currencies only: USD $99, CAD $99. All other currencies are not eligible. The $99 deposit can be paid towards any Intrepid Travel small group adventure trip, excluding the following:
a) All polar trips in the Arctic and Antarctic;
b) Tailor-Made Experiences;
c) Short Break Adventures (including Urban Adventures trips)
d) Gorilla Trek permit trips: YXOG, YXOCC, YXOGC, YGSGC, YXOIC, YXOFC, UBODC, YXOEC, UXODC, YGPU, YGPKC, YGSUS;
e) Inca Trail permit trips: GGTA, GGTBC, GGSEC, GGYM, GGTWC, GGHC, GGSQ, GGSA, GGSYC, GGSF, GGYP, GGYBC, GGSAC, GGKY, GGYDC, GGYA, GGKIC, GGSFC, GGBNC, GGBTC, GGBZC, GGYC, GGSD, GGSGC;
f) Australia trips operated by ATA and KWE: PKBB-B, PKBB-O, PKBL-B, PKBL-O, PKOW-O, PKOL-B, PKOL-O, PKOW-B, PKRB, PKFK, PAR3-O, PAR3Y-O, PAR3-B, PAR3Y-B, PP10, PB10, PBD10, PDB10, PBP10, PNTW6-B, PNTW6-O, PIXC;
h) New Zealand trips operated by Haka: PHRI, PHRN, PHRO, PHRS, PHRWC, PHRXC, PHRYC, PHRZC, PHRUC, PHKN, PHKO, PHKS, PHKYZ, PHKZC;
i) United States trips operated by Wildland Trekking; SKXZ, SKXU, SKXA, SKXL, SKXJ, SKXD, SKXWG, SKXWR, SKXWY, SKXWS, SKXWM, SKXV, SKXCW, SKXW, SKXY, SKXI, SKXE, SKXH, SKXO, SKXB;
j) Canada trips operated by Adventure Canada: SBKA, SBKN, SBKH, SBKG;
The $99 offer is not combinable with any other promotion or discount unless specified. Multiple $99 deposit bookings must not overlap in travel dates, however consecutive $99 deposit bookings are permitted. Offer applies to land element of tour only and cannot be redeemed against flights, additional accommodation, transfers or travel insurance. $99 deposit amount is payable per person, per trip. The trip is subject to availability and confirmation by Intrepid Travel at time of booking. If you wish to cancel and rebook your trip or change dates outside the promotional period, you will be required to pay the full deposit towards the new trip. Intrepid Travel's vaccination policy applies. Except as set out expressly above, Intrepid Travel's Booking Conditions apply. Additional restrictions may apply.

Last Minute Travel Deals

Mention Promo Code: PT7580

Last Minute Travel Deals

Promotion Details

For a limited time, select departures discounted from original price. You'll have to be quick though, these discounts are one-off deals that can disappear at any time. You'll need to pay in full at the time of booking. But other than that, there's nothing stopping you from jumping headfirst into a last-minute adventure. Plus as always receive our AffordableTours.com 5% extra savings. Discount is reflected on website pricing. Not all dates will qualify, please contact your Travel Consultant for full details.

Must Book By Fri, Mar 31, 2023

View Promotion Terms & Conditions ›

Valid on select departure dates only. Discount is reflected on website pricing. Offer is capacity controlled and may be modified or withdrawn at any time. Applicable to new bookings only. Other restrictions may apply.

×

$2,815

Get Quote
Saturday,
Dec 16, 2023
Saturday,
Dec 30, 2023
Deals

Promotions For This Departure

Start Date
End Date
Brochure
Land Price
Quote

From

Saturday,
Dec 16, 2023

To

Saturday,
Dec 30, 2023

$2,815

Get Quote

Current Promotions

Call or submit a quote for award-winning value and service!

Lock it in with $99 Deposit

Mention Promo Code: PT6767

Lock it in with $99 Deposit

Promotion Details

Whether you're dreaming of diving into an adventure in Jordan, eating your way through South Korea or basking in the toasty Italian sun, Intrepid has dropped their deposits so you can make it happen in 2023. Don't wait. Plan your next people and planet-friendly adventure with just $99 this March. Plus receive our AffordableTours.com everyday 5% savings. (Not all dates or itineraries will qualify, please contact your travel consultant for applicable vacations.)

Must Book By Fri, Mar 31, 2023

View Promotion Terms & Conditions ›

The $99 "low deposit" Intrepid Travel offer applies to new bookings made between 12:01am EST 1 March 2023 – 23:59pm PST 31 March 2023, for trips departing before 31 December 2023. Full payment is due 56 days before departure, unless otherwise stated on Intrepid Travel's Booking Conditions. This offer is valid for bookings made in the following currencies only: USD $99, CAD $99. All other currencies are not eligible. The $99 deposit can be paid towards any Intrepid Travel small group adventure trip, excluding the following:
a) All polar trips in the Arctic and Antarctic;
b) Tailor-Made Experiences;
c) Short Break Adventures (including Urban Adventures trips)
d) Gorilla Trek permit trips: YXOG, YXOCC, YXOGC, YGSGC, YXOIC, YXOFC, UBODC, YXOEC, UXODC, YGPU, YGPKC, YGSUS;
e) Inca Trail permit trips: GGTA, GGTBC, GGSEC, GGYM, GGTWC, GGHC, GGSQ, GGSA, GGSYC, GGSF, GGYP, GGYBC, GGSAC, GGKY, GGYDC, GGYA, GGKIC, GGSFC, GGBNC, GGBTC, GGBZC, GGYC, GGSD, GGSGC;
f) Australia trips operated by ATA and KWE: PKBB-B, PKBB-O, PKBL-B, PKBL-O, PKOW-O, PKOL-B, PKOL-O, PKOW-B, PKRB, PKFK, PAR3-O, PAR3Y-O, PAR3-B, PAR3Y-B, PP10, PB10, PBD10, PDB10, PBP10, PNTW6-B, PNTW6-O, PIXC;
h) New Zealand trips operated by Haka: PHRI, PHRN, PHRO, PHRS, PHRWC, PHRXC, PHRYC, PHRZC, PHRUC, PHKN, PHKO, PHKS, PHKYZ, PHKZC;
i) United States trips operated by Wildland Trekking; SKXZ, SKXU, SKXA, SKXL, SKXJ, SKXD, SKXWG, SKXWR, SKXWY, SKXWS, SKXWM, SKXV, SKXCW, SKXW, SKXY, SKXI, SKXE, SKXH, SKXO, SKXB;
j) Canada trips operated by Adventure Canada: SBKA, SBKN, SBKH, SBKG;
The $99 offer is not combinable with any other promotion or discount unless specified. Multiple $99 deposit bookings must not overlap in travel dates, however consecutive $99 deposit bookings are permitted. Offer applies to land element of tour only and cannot be redeemed against flights, additional accommodation, transfers or travel insurance. $99 deposit amount is payable per person, per trip. The trip is subject to availability and confirmation by Intrepid Travel at time of booking. If you wish to cancel and rebook your trip or change dates outside the promotional period, you will be required to pay the full deposit towards the new trip. Intrepid Travel's vaccination policy applies. Except as set out expressly above, Intrepid Travel's Booking Conditions apply. Additional restrictions may apply.

Last Minute Travel Deals

Mention Promo Code: PT7580

Last Minute Travel Deals

Promotion Details

For a limited time, select departures discounted from original price. You'll have to be quick though, these discounts are one-off deals that can disappear at any time. You'll need to pay in full at the time of booking. But other than that, there's nothing stopping you from jumping headfirst into a last-minute adventure. Plus as always receive our AffordableTours.com 5% extra savings. Discount is reflected on website pricing. Not all dates will qualify, please contact your Travel Consultant for full details.

Must Book By Fri, Mar 31, 2023

View Promotion Terms & Conditions ›

Valid on select departure dates only. Discount is reflected on website pricing. Offer is capacity controlled and may be modified or withdrawn at any time. Applicable to new bookings only. Other restrictions may apply.

×

$2,815

Get Quote
Wednesday,
Dec 20, 2023
Wednesday,
Jan 03, 2024
Deals

Promotions For This Departure

Start Date
End Date
Brochure
Land Price
Quote

From

Wednesday,
Dec 20, 2023

To

Wednesday,
Jan 03, 2024

$2,815

Get Quote

Current Promotions

Call or submit a quote for award-winning value and service!

Lock it in with $99 Deposit

Mention Promo Code: PT6767

Lock it in with $99 Deposit

Promotion Details

Whether you're dreaming of diving into an adventure in Jordan, eating your way through South Korea or basking in the toasty Italian sun, Intrepid has dropped their deposits so you can make it happen in 2023. Don't wait. Plan your next people and planet-friendly adventure with just $99 this March. Plus receive our AffordableTours.com everyday 5% savings. (Not all dates or itineraries will qualify, please contact your travel consultant for applicable vacations.)

Must Book By Fri, Mar 31, 2023

View Promotion Terms & Conditions ›

The $99 "low deposit" Intrepid Travel offer applies to new bookings made between 12:01am EST 1 March 2023 – 23:59pm PST 31 March 2023, for trips departing before 31 December 2023. Full payment is due 56 days before departure, unless otherwise stated on Intrepid Travel's Booking Conditions. This offer is valid for bookings made in the following currencies only: USD $99, CAD $99. All other currencies are not eligible. The $99 deposit can be paid towards any Intrepid Travel small group adventure trip, excluding the following:
a) All polar trips in the Arctic and Antarctic;
b) Tailor-Made Experiences;
c) Short Break Adventures (including Urban Adventures trips)
d) Gorilla Trek permit trips: YXOG, YXOCC, YXOGC, YGSGC, YXOIC, YXOFC, UBODC, YXOEC, UXODC, YGPU, YGPKC, YGSUS;
e) Inca Trail permit trips: GGTA, GGTBC, GGSEC, GGYM, GGTWC, GGHC, GGSQ, GGSA, GGSYC, GGSF, GGYP, GGYBC, GGSAC, GGKY, GGYDC, GGYA, GGKIC, GGSFC, GGBNC, GGBTC, GGBZC, GGYC, GGSD, GGSGC;
f) Australia trips operated by ATA and KWE: PKBB-B, PKBB-O, PKBL-B, PKBL-O, PKOW-O, PKOL-B, PKOL-O, PKOW-B, PKRB, PKFK, PAR3-O, PAR3Y-O, PAR3-B, PAR3Y-B, PP10, PB10, PBD10, PDB10, PBP10, PNTW6-B, PNTW6-O, PIXC;
h) New Zealand trips operated by Haka: PHRI, PHRN, PHRO, PHRS, PHRWC, PHRXC, PHRYC, PHRZC, PHRUC, PHKN, PHKO, PHKS, PHKYZ, PHKZC;
i) United States trips operated by Wildland Trekking; SKXZ, SKXU, SKXA, SKXL, SKXJ, SKXD, SKXWG, SKXWR, SKXWY, SKXWS, SKXWM, SKXV, SKXCW, SKXW, SKXY, SKXI, SKXE, SKXH, SKXO, SKXB;
j) Canada trips operated by Adventure Canada: SBKA, SBKN, SBKH, SBKG;
The $99 offer is not combinable with any other promotion or discount unless specified. Multiple $99 deposit bookings must not overlap in travel dates, however consecutive $99 deposit bookings are permitted. Offer applies to land element of tour only and cannot be redeemed against flights, additional accommodation, transfers or travel insurance. $99 deposit amount is payable per person, per trip. The trip is subject to availability and confirmation by Intrepid Travel at time of booking. If you wish to cancel and rebook your trip or change dates outside the promotional period, you will be required to pay the full deposit towards the new trip. Intrepid Travel's vaccination policy applies. Except as set out expressly above, Intrepid Travel's Booking Conditions apply. Additional restrictions may apply.

Last Minute Travel Deals

Mention Promo Code: PT7580

Last Minute Travel Deals

Promotion Details

For a limited time, select departures discounted from original price. You'll have to be quick though, these discounts are one-off deals that can disappear at any time. You'll need to pay in full at the time of booking. But other than that, there's nothing stopping you from jumping headfirst into a last-minute adventure. Plus as always receive our AffordableTours.com 5% extra savings. Discount is reflected on website pricing. Not all dates will qualify, please contact your Travel Consultant for full details.

Must Book By Fri, Mar 31, 2023

View Promotion Terms & Conditions ›

Valid on select departure dates only. Discount is reflected on website pricing. Offer is capacity controlled and may be modified or withdrawn at any time. Applicable to new bookings only. Other restrictions may apply.

×

$2,815

Get Quote
Saturday,
Dec 23, 2023
Saturday,
Jan 06, 2024
Deals

Promotions For This Departure

Start Date
End Date
Brochure
Land Price
Quote

From

Saturday,
Dec 23, 2023

To

Saturday,
Jan 06, 2024

$2,815

Get Quote

Current Promotions

Call or submit a quote for award-winning value and service!

Lock it in with $99 Deposit

Mention Promo Code: PT6767

Lock it in with $99 Deposit

Promotion Details

Whether you're dreaming of diving into an adventure in Jordan, eating your way through South Korea or basking in the toasty Italian sun, Intrepid has dropped their deposits so you can make it happen in 2023. Don't wait. Plan your next people and planet-friendly adventure with just $99 this March. Plus receive our AffordableTours.com everyday 5% savings. (Not all dates or itineraries will qualify, please contact your travel consultant for applicable vacations.)

Must Book By Fri, Mar 31, 2023

View Promotion Terms & Conditions ›

The $99 "low deposit" Intrepid Travel offer applies to new bookings made between 12:01am EST 1 March 2023 – 23:59pm PST 31 March 2023, for trips departing before 31 December 2023. Full payment is due 56 days before departure, unless otherwise stated on Intrepid Travel's Booking Conditions. This offer is valid for bookings made in the following currencies only: USD $99, CAD $99. All other currencies are not eligible. The $99 deposit can be paid towards any Intrepid Travel small group adventure trip, excluding the following:
a) All polar trips in the Arctic and Antarctic;
b) Tailor-Made Experiences;
c) Short Break Adventures (including Urban Adventures trips)
d) Gorilla Trek permit trips: YXOG, YXOCC, YXOGC, YGSGC, YXOIC, YXOFC, UBODC, YXOEC, UXODC, YGPU, YGPKC, YGSUS;
e) Inca Trail permit trips: GGTA, GGTBC, GGSEC, GGYM, GGTWC, GGHC, GGSQ, GGSA, GGSYC, GGSF, GGYP, GGYBC, GGSAC, GGKY, GGYDC, GGYA, GGKIC, GGSFC, GGBNC, GGBTC, GGBZC, GGYC, GGSD, GGSGC;
f) Australia trips operated by ATA and KWE: PKBB-B, PKBB-O, PKBL-B, PKBL-O, PKOW-O, PKOL-B, PKOL-O, PKOW-B, PKRB, PKFK, PAR3-O, PAR3Y-O, PAR3-B, PAR3Y-B, PP10, PB10, PBD10, PDB10, PBP10, PNTW6-B, PNTW6-O, PIXC;
h) New Zealand trips operated by Haka: PHRI, PHRN, PHRO, PHRS, PHRWC, PHRXC, PHRYC, PHRZC, PHRUC, PHKN, PHKO, PHKS, PHKYZ, PHKZC;
i) United States trips operated by Wildland Trekking; SKXZ, SKXU, SKXA, SKXL, SKXJ, SKXD, SKXWG, SKXWR, SKXWY, SKXWS, SKXWM, SKXV, SKXCW, SKXW, SKXY, SKXI, SKXE, SKXH, SKXO, SKXB;
j) Canada trips operated by Adventure Canada: SBKA, SBKN, SBKH, SBKG;
The $99 offer is not combinable with any other promotion or discount unless specified. Multiple $99 deposit bookings must not overlap in travel dates, however consecutive $99 deposit bookings are permitted. Offer applies to land element of tour only and cannot be redeemed against flights, additional accommodation, transfers or travel insurance. $99 deposit amount is payable per person, per trip. The trip is subject to availability and confirmation by Intrepid Travel at time of booking. If you wish to cancel and rebook your trip or change dates outside the promotional period, you will be required to pay the full deposit towards the new trip. Intrepid Travel's vaccination policy applies. Except as set out expressly above, Intrepid Travel's Booking Conditions apply. Additional restrictions may apply.

Last Minute Travel Deals

Mention Promo Code: PT7580

Last Minute Travel Deals

Promotion Details

For a limited time, select departures discounted from original price. You'll have to be quick though, these discounts are one-off deals that can disappear at any time. You'll need to pay in full at the time of booking. But other than that, there's nothing stopping you from jumping headfirst into a last-minute adventure. Plus as always receive our AffordableTours.com 5% extra savings. Discount is reflected on website pricing. Not all dates will qualify, please contact your Travel Consultant for full details.

Must Book By Fri, Mar 31, 2023

View Promotion Terms & Conditions ›

Valid on select departure dates only. Discount is reflected on website pricing. Offer is capacity controlled and may be modified or withdrawn at any time. Applicable to new bookings only. Other restrictions may apply.

×

$2,815

Get Quote
Saturday,
Jan 06, 2024
Saturday,
Jan 20, 2024
Deals

Promotions For This Departure

Start Date
End Date
Brochure
Land Price
Quote

From

Saturday,
Jan 06, 2024

To

Saturday,
Jan 20, 2024

$2,660

Get Quote

Current Promotions

Call or submit a quote for award-winning value and service!

Lock it in with $99 Deposit

Mention Promo Code: PT6767

Lock it in with $99 Deposit

Promotion Details

Whether you're dreaming of diving into an adventure in Jordan, eating your way through South Korea or basking in the toasty Italian sun, Intrepid has dropped their deposits so you can make it happen in 2023. Don't wait. Plan your next people and planet-friendly adventure with just $99 this March. Plus receive our AffordableTours.com everyday 5% savings. (Not all dates or itineraries will qualify, please contact your travel consultant for applicable vacations.)

Must Book By Fri, Mar 31, 2023

View Promotion Terms & Conditions ›

The $99 "low deposit" Intrepid Travel offer applies to new bookings made between 12:01am EST 1 March 2023 – 23:59pm PST 31 March 2023, for trips departing before 31 December 2023. Full payment is due 56 days before departure, unless otherwise stated on Intrepid Travel's Booking Conditions. This offer is valid for bookings made in the following currencies only: USD $99, CAD $99. All other currencies are not eligible. The $99 deposit can be paid towards any Intrepid Travel small group adventure trip, excluding the following:
a) All polar trips in the Arctic and Antarctic;
b) Tailor-Made Experiences;
c) Short Break Adventures (including Urban Adventures trips)
d) Gorilla Trek permit trips: YXOG, YXOCC, YXOGC, YGSGC, YXOIC, YXOFC, UBODC, YXOEC, UXODC, YGPU, YGPKC, YGSUS;
e) Inca Trail permit trips: GGTA, GGTBC, GGSEC, GGYM, GGTWC, GGHC, GGSQ, GGSA, GGSYC, GGSF, GGYP, GGYBC, GGSAC, GGKY, GGYDC, GGYA, GGKIC, GGSFC, GGBNC, GGBTC, GGBZC, GGYC, GGSD, GGSGC;
f) Australia trips operated by ATA and KWE: PKBB-B, PKBB-O, PKBL-B, PKBL-O, PKOW-O, PKOL-B, PKOL-O, PKOW-B, PKRB, PKFK, PAR3-O, PAR3Y-O, PAR3-B, PAR3Y-B, PP10, PB10, PBD10, PDB10, PBP10, PNTW6-B, PNTW6-O, PIXC;
h) New Zealand trips operated by Haka: PHRI, PHRN, PHRO, PHRS, PHRWC, PHRXC, PHRYC, PHRZC, PHRUC, PHKN, PHKO, PHKS, PHKYZ, PHKZC;
i) United States trips operated by Wildland Trekking; SKXZ, SKXU, SKXA, SKXL, SKXJ, SKXD, SKXWG, SKXWR, SKXWY, SKXWS, SKXWM, SKXV, SKXCW, SKXW, SKXY, SKXI, SKXE, SKXH, SKXO, SKXB;
j) Canada trips operated by Adventure Canada: SBKA, SBKN, SBKH, SBKG;
The $99 offer is not combinable with any other promotion or discount unless specified. Multiple $99 deposit bookings must not overlap in travel dates, however consecutive $99 deposit bookings are permitted. Offer applies to land element of tour only and cannot be redeemed against flights, additional accommodation, transfers or travel insurance. $99 deposit amount is payable per person, per trip. The trip is subject to availability and confirmation by Intrepid Travel at time of booking. If you wish to cancel and rebook your trip or change dates outside the promotional period, you will be required to pay the full deposit towards the new trip. Intrepid Travel's vaccination policy applies. Except as set out expressly above, Intrepid Travel's Booking Conditions apply. Additional restrictions may apply.

Last Minute Travel Deals

Mention Promo Code: PT7580

Last Minute Travel Deals

Promotion Details

For a limited time, select departures discounted from original price. You'll have to be quick though, these discounts are one-off deals that can disappear at any time. You'll need to pay in full at the time of booking. But other than that, there's nothing stopping you from jumping headfirst into a last-minute adventure. Plus as always receive our AffordableTours.com 5% extra savings. Discount is reflected on website pricing. Not all dates will qualify, please contact your Travel Consultant for full details.

Must Book By Fri, Mar 31, 2023

View Promotion Terms & Conditions ›

Valid on select departure dates only. Discount is reflected on website pricing. Offer is capacity controlled and may be modified or withdrawn at any time. Applicable to new bookings only. Other restrictions may apply.

×

$2,660

Get Quote
Saturday,
Jan 20, 2024
Saturday,
Feb 03, 2024
Deals

Promotions For This Departure

Start Date
End Date
Brochure
Land Price
Quote

From

Saturday,
Jan 20, 2024

To

Saturday,
Feb 03, 2024

$2,660

Get Quote

Current Promotions

Call or submit a quote for award-winning value and service!

Lock it in with $99 Deposit

Mention Promo Code: PT6767

Lock it in with $99 Deposit

Promotion Details

Whether you're dreaming of diving into an adventure in Jordan, eating your way through South Korea or basking in the toasty Italian sun, Intrepid has dropped their deposits so you can make it happen in 2023. Don't wait. Plan your next people and planet-friendly adventure with just $99 this March. Plus receive our AffordableTours.com everyday 5% savings. (Not all dates or itineraries will qualify, please contact your travel consultant for applicable vacations.)

Must Book By Fri, Mar 31, 2023

View Promotion Terms & Conditions ›

The $99 "low deposit" Intrepid Travel offer applies to new bookings made between 12:01am EST 1 March 2023 – 23:59pm PST 31 March 2023, for trips departing before 31 December 2023. Full payment is due 56 days before departure, unless otherwise stated on Intrepid Travel's Booking Conditions. This offer is valid for bookings made in the following currencies only: USD $99, CAD $99. All other currencies are not eligible. The $99 deposit can be paid towards any Intrepid Travel small group adventure trip, excluding the following:
a) All polar trips in the Arctic and Antarctic;
b) Tailor-Made Experiences;
c) Short Break Adventures (including Urban Adventures trips)
d) Gorilla Trek permit trips: YXOG, YXOCC, YXOGC, YGSGC, YXOIC, YXOFC, UBODC, YXOEC, UXODC, YGPU, YGPKC, YGSUS;
e) Inca Trail permit trips: GGTA, GGTBC, GGSEC, GGYM, GGTWC, GGHC, GGSQ, GGSA, GGSYC, GGSF, GGYP, GGYBC, GGSAC, GGKY, GGYDC, GGYA, GGKIC, GGSFC, GGBNC, GGBTC, GGBZC, GGYC, GGSD, GGSGC;
f) Australia trips operated by ATA and KWE: PKBB-B, PKBB-O, PKBL-B, PKBL-O, PKOW-O, PKOL-B, PKOL-O, PKOW-B, PKRB, PKFK, PAR3-O, PAR3Y-O, PAR3-B, PAR3Y-B, PP10, PB10, PBD10, PDB10, PBP10, PNTW6-B, PNTW6-O, PIXC;
h) New Zealand trips operated by Haka: PHRI, PHRN, PHRO, PHRS, PHRWC, PHRXC, PHRYC, PHRZC, PHRUC, PHKN, PHKO, PHKS, PHKYZ, PHKZC;
i) United States trips operated by Wildland Trekking; SKXZ, SKXU, SKXA, SKXL, SKXJ, SKXD, SKXWG, SKXWR, SKXWY, SKXWS, SKXWM, SKXV, SKXCW, SKXW, SKXY, SKXI, SKXE, SKXH, SKXO, SKXB;
j) Canada trips operated by Adventure Canada: SBKA, SBKN, SBKH, SBKG;
The $99 offer is not combinable with any other promotion or discount unless specified. Multiple $99 deposit bookings must not overlap in travel dates, however consecutive $99 deposit bookings are permitted. Offer applies to land element of tour only and cannot be redeemed against flights, additional accommodation, transfers or travel insurance. $99 deposit amount is payable per person, per trip. The trip is subject to availability and confirmation by Intrepid Travel at time of booking. If you wish to cancel and rebook your trip or change dates outside the promotional period, you will be required to pay the full deposit towards the new trip. Intrepid Travel's vaccination policy applies. Except as set out expressly above, Intrepid Travel's Booking Conditions apply. Additional restrictions may apply.

Last Minute Travel Deals

Mention Promo Code: PT7580

Last Minute Travel Deals

Promotion Details

For a limited time, select departures discounted from original price. You'll have to be quick though, these discounts are one-off deals that can disappear at any time. You'll need to pay in full at the time of booking. But other than that, there's nothing stopping you from jumping headfirst into a last-minute adventure. Plus as always receive our AffordableTours.com 5% extra savings. Discount is reflected on website pricing. Not all dates will qualify, please contact your Travel Consultant for full details.

Must Book By Fri, Mar 31, 2023

View Promotion Terms & Conditions ›

Valid on select departure dates only. Discount is reflected on website pricing. Offer is capacity controlled and may be modified or withdrawn at any time. Applicable to new bookings only. Other restrictions may apply.

×

$2,660

Get Quote
Saturday,
Feb 03, 2024
Saturday,
Feb 17, 2024
Deals

Promotions For This Departure

Start Date
End Date
Brochure
Land Price
Quote

From

Saturday,
Feb 03, 2024

To

Saturday,
Feb 17, 2024

$2,660

Get Quote

Current Promotions

Call or submit a quote for award-winning value and service!

Lock it in with $99 Deposit

Mention Promo Code: PT6767

Lock it in with $99 Deposit

Promotion Details

Whether you're dreaming of diving into an adventure in Jordan, eating your way through South Korea or basking in the toasty Italian sun, Intrepid has dropped their deposits so you can make it happen in 2023. Don't wait. Plan your next people and planet-friendly adventure with just $99 this March. Plus receive our AffordableTours.com everyday 5% savings. (Not all dates or itineraries will qualify, please contact your travel consultant for applicable vacations.)

Must Book By Fri, Mar 31, 2023

View Promotion Terms & Conditions ›

The $99 "low deposit" Intrepid Travel offer applies to new bookings made between 12:01am EST 1 March 2023 – 23:59pm PST 31 March 2023, for trips departing before 31 December 2023. Full payment is due 56 days before departure, unless otherwise stated on Intrepid Travel's Booking Conditions. This offer is valid for bookings made in the following currencies only: USD $99, CAD $99. All other currencies are not eligible. The $99 deposit can be paid towards any Intrepid Travel small group adventure trip, excluding the following:
a) All polar trips in the Arctic and Antarctic;
b) Tailor-Made Experiences;
c) Short Break Adventures (including Urban Adventures trips)
d) Gorilla Trek permit trips: YXOG, YXOCC, YXOGC, YGSGC, YXOIC, YXOFC, UBODC, YXOEC, UXODC, YGPU, YGPKC, YGSUS;
e) Inca Trail permit trips: GGTA, GGTBC, GGSEC, GGYM, GGTWC, GGHC, GGSQ, GGSA, GGSYC, GGSF, GGYP, GGYBC, GGSAC, GGKY, GGYDC, GGYA, GGKIC, GGSFC, GGBNC, GGBTC, GGBZC, GGYC, GGSD, GGSGC;
f) Australia trips operated by ATA and KWE: PKBB-B, PKBB-O, PKBL-B, PKBL-O, PKOW-O, PKOL-B, PKOL-O, PKOW-B, PKRB, PKFK, PAR3-O, PAR3Y-O, PAR3-B, PAR3Y-B, PP10, PB10, PBD10, PDB10, PBP10, PNTW6-B, PNTW6-O, PIXC;
h) New Zealand trips operated by Haka: PHRI, PHRN, PHRO, PHRS, PHRWC, PHRXC, PHRYC, PHRZC, PHRUC, PHKN, PHKO, PHKS, PHKYZ, PHKZC;
i) United States trips operated by Wildland Trekking; SKXZ, SKXU, SKXA, SKXL, SKXJ, SKXD, SKXWG, SKXWR, SKXWY, SKXWS, SKXWM, SKXV, SKXCW, SKXW, SKXY, SKXI, SKXE, SKXH, SKXO, SKXB;
j) Canada trips operated by Adventure Canada: SBKA, SBKN, SBKH, SBKG;
The $99 offer is not combinable with any other promotion or discount unless specified. Multiple $99 deposit bookings must not overlap in travel dates, however consecutive $99 deposit bookings are permitted. Offer applies to land element of tour only and cannot be redeemed against flights, additional accommodation, transfers or travel insurance. $99 deposit amount is payable per person, per trip. The trip is subject to availability and confirmation by Intrepid Travel at time of booking. If you wish to cancel and rebook your trip or change dates outside the promotional period, you will be required to pay the full deposit towards the new trip. Intrepid Travel's vaccination policy applies. Except as set out expressly above, Intrepid Travel's Booking Conditions apply. Additional restrictions may apply.

Last Minute Travel Deals

Mention Promo Code: PT7580

Last Minute Travel Deals

Promotion Details

For a limited time, select departures discounted from original price. You'll have to be quick though, these discounts are one-off deals that can disappear at any time. You'll need to pay in full at the time of booking. But other than that, there's nothing stopping you from jumping headfirst into a last-minute adventure. Plus as always receive our AffordableTours.com 5% extra savings. Discount is reflected on website pricing. Not all dates will qualify, please contact your Travel Consultant for full details.

Must Book By Fri, Mar 31, 2023

View Promotion Terms & Conditions ›

Valid on select departure dates only. Discount is reflected on website pricing. Offer is capacity controlled and may be modified or withdrawn at any time. Applicable to new bookings only. Other restrictions may apply.

×

$2,660

Get Quote
Saturday,
Feb 10, 2024
Saturday,
Feb 24, 2024
Deals

Promotions For This Departure

Start Date
End Date
Brochure
Land Price
Quote

From

Saturday,
Feb 10, 2024

To

Saturday,
Feb 24, 2024

$2,660

Get Quote

Current Promotions

Call or submit a quote for award-winning value and service!

Lock it in with $99 Deposit

Mention Promo Code: PT6767

Lock it in with $99 Deposit

Promotion Details

Whether you're dreaming of diving into an adventure in Jordan, eating your way through South Korea or basking in the toasty Italian sun, Intrepid has dropped their deposits so you can make it happen in 2023. Don't wait. Plan your next people and planet-friendly adventure with just $99 this March. Plus receive our AffordableTours.com everyday 5% savings. (Not all dates or itineraries will qualify, please contact your travel consultant for applicable vacations.)

Must Book By Fri, Mar 31, 2023

View Promotion Terms & Conditions ›

The $99 "low deposit" Intrepid Travel offer applies to new bookings made between 12:01am EST 1 March 2023 – 23:59pm PST 31 March 2023, for trips departing before 31 December 2023. Full payment is due 56 days before departure, unless otherwise stated on Intrepid Travel's Booking Conditions. This offer is valid for bookings made in the following currencies only: USD $99, CAD $99. All other currencies are not eligible. The $99 deposit can be paid towards any Intrepid Travel small group adventure trip, excluding the following:
a) All polar trips in the Arctic and Antarctic;
b) Tailor-Made Experiences;
c) Short Break Adventures (including Urban Adventures trips)
d) Gorilla Trek permit trips: YXOG, YXOCC, YXOGC, YGSGC, YXOIC, YXOFC, UBODC, YXOEC, UXODC, YGPU, YGPKC, YGSUS;
e) Inca Trail permit trips: GGTA, GGTBC, GGSEC, GGYM, GGTWC, GGHC, GGSQ, GGSA, GGSYC, GGSF, GGYP, GGYBC, GGSAC, GGKY, GGYDC, GGYA, GGKIC, GGSFC, GGBNC, GGBTC, GGBZC, GGYC, GGSD, GGSGC;
f) Australia trips operated by ATA and KWE: PKBB-B, PKBB-O, PKBL-B, PKBL-O, PKOW-O, PKOL-B, PKOL-O, PKOW-B, PKRB, PKFK, PAR3-O, PAR3Y-O, PAR3-B, PAR3Y-B, PP10, PB10, PBD10, PDB10, PBP10, PNTW6-B, PNTW6-O, PIXC;
h) New Zealand trips operated by Haka: PHRI, PHRN, PHRO, PHRS, PHRWC, PHRXC, PHRYC, PHRZC, PHRUC, PHKN, PHKO, PHKS, PHKYZ, PHKZC;
i) United States trips operated by Wildland Trekking; SKXZ, SKXU, SKXA, SKXL, SKXJ, SKXD, SKXWG, SKXWR, SKXWY, SKXWS, SKXWM, SKXV, SKXCW, SKXW, SKXY, SKXI, SKXE, SKXH, SKXO, SKXB;
j) Canada trips operated by Adventure Canada: SBKA, SBKN, SBKH, SBKG;
The $99 offer is not combinable with any other promotion or discount unless specified. Multiple $99 deposit bookings must not overlap in travel dates, however consecutive $99 deposit bookings are permitted. Offer applies to land element of tour only and cannot be redeemed against flights, additional accommodation, transfers or travel insurance. $99 deposit amount is payable per person, per trip. The trip is subject to availability and confirmation by Intrepid Travel at time of booking. If you wish to cancel and rebook your trip or change dates outside the promotional period, you will be required to pay the full deposit towards the new trip. Intrepid Travel's vaccination policy applies. Except as set out expressly above, Intrepid Travel's Booking Conditions apply. Additional restrictions may apply.

Last Minute Travel Deals

Mention Promo Code: PT7580

Last Minute Travel Deals

Promotion Details

For a limited time, select departures discounted from original price. You'll have to be quick though, these discounts are one-off deals that can disappear at any time. You'll need to pay in full at the time of booking. But other than that, there's nothing stopping you from jumping headfirst into a last-minute adventure. Plus as always receive our AffordableTours.com 5% extra savings. Discount is reflected on website pricing. Not all dates will qualify, please contact your Travel Consultant for full details.

Must Book By Fri, Mar 31, 2023

View Promotion Terms & Conditions ›

Valid on select departure dates only. Discount is reflected on website pricing. Offer is capacity controlled and may be modified or withdrawn at any time. Applicable to new bookings only. Other restrictions may apply.

×

$2,660

Get Quote
Saturday,
Feb 24, 2024
Saturday,
Mar 09, 2024
Deals

Promotions For This Departure

Start Date
End Date
Brochure
Land Price
Quote

From

Saturday,
Feb 24, 2024

To

Saturday,
Mar 09, 2024

$2,660

Get Quote

Current Promotions

Call or submit a quote for award-winning value and service!

Lock it in with $99 Deposit

Mention Promo Code: PT6767

Lock it in with $99 Deposit

Promotion Details

Whether you're dreaming of diving into an adventure in Jordan, eating your way through South Korea or basking in the toasty Italian sun, Intrepid has dropped their deposits so you can make it happen in 2023. Don't wait. Plan your next people and planet-friendly adventure with just $99 this March. Plus receive our AffordableTours.com everyday 5% savings. (Not all dates or itineraries will qualify, please contact your travel consultant for applicable vacations.)

Must Book By Fri, Mar 31, 2023

View Promotion Terms & Conditions ›

The $99 "low deposit" Intrepid Travel offer applies to new bookings made between 12:01am EST 1 March 2023 – 23:59pm PST 31 March 2023, for trips departing before 31 December 2023. Full payment is due 56 days before departure, unless otherwise stated on Intrepid Travel's Booking Conditions. This offer is valid for bookings made in the following currencies only: USD $99, CAD $99. All other currencies are not eligible. The $99 deposit can be paid towards any Intrepid Travel small group adventure trip, excluding the following:
a) All polar trips in the Arctic and Antarctic;
b) Tailor-Made Experiences;
c) Short Break Adventures (including Urban Adventures trips)
d) Gorilla Trek permit trips: YXOG, YXOCC, YXOGC, YGSGC, YXOIC, YXOFC, UBODC, YXOEC, UXODC, YGPU, YGPKC, YGSUS;
e) Inca Trail permit trips: GGTA, GGTBC, GGSEC, GGYM, GGTWC, GGHC, GGSQ, GGSA, GGSYC, GGSF, GGYP, GGYBC, GGSAC, GGKY, GGYDC, GGYA, GGKIC, GGSFC, GGBNC, GGBTC, GGBZC, GGYC, GGSD, GGSGC;
f) Australia trips operated by ATA and KWE: PKBB-B, PKBB-O, PKBL-B, PKBL-O, PKOW-O, PKOL-B, PKOL-O, PKOW-B, PKRB, PKFK, PAR3-O, PAR3Y-O, PAR3-B, PAR3Y-B, PP10, PB10, PBD10, PDB10, PBP10, PNTW6-B, PNTW6-O, PIXC;
h) New Zealand trips operated by Haka: PHRI, PHRN, PHRO, PHRS, PHRWC, PHRXC, PHRYC, PHRZC, PHRUC, PHKN, PHKO, PHKS, PHKYZ, PHKZC;
i) United States trips operated by Wildland Trekking; SKXZ, SKXU, SKXA, SKXL, SKXJ, SKXD, SKXWG, SKXWR, SKXWY, SKXWS, SKXWM, SKXV, SKXCW, SKXW, SKXY, SKXI, SKXE, SKXH, SKXO, SKXB;
j) Canada trips operated by Adventure Canada: SBKA, SBKN, SBKH, SBKG;
The $99 offer is not combinable with any other promotion or discount unless specified. Multiple $99 deposit bookings must not overlap in travel dates, however consecutive $99 deposit bookings are permitted. Offer applies to land element of tour only and cannot be redeemed against flights, additional accommodation, transfers or travel insurance. $99 deposit amount is payable per person, per trip. The trip is subject to availability and confirmation by Intrepid Travel at time of booking. If you wish to cancel and rebook your trip or change dates outside the promotional period, you will be required to pay the full deposit towards the new trip. Intrepid Travel's vaccination policy applies. Except as set out expressly above, Intrepid Travel's Booking Conditions apply. Additional restrictions may apply.

Last Minute Travel Deals

Mention Promo Code: PT7580

Last Minute Travel Deals

Promotion Details

For a limited time, select departures discounted from original price. You'll have to be quick though, these discounts are one-off deals that can disappear at any time. You'll need to pay in full at the time of booking. But other than that, there's nothing stopping you from jumping headfirst into a last-minute adventure. Plus as always receive our AffordableTours.com 5% extra savings. Discount is reflected on website pricing. Not all dates will qualify, please contact your Travel Consultant for full details.

Must Book By Fri, Mar 31, 2023

View Promotion Terms & Conditions ›

Valid on select departure dates only. Discount is reflected on website pricing. Offer is capacity controlled and may be modified or withdrawn at any time. Applicable to new bookings only. Other restrictions may apply.

×

$2,660

Get Quote
Saturday,
Mar 02, 2024
Saturday,
Mar 16, 2024
Deals

Promotions For This Departure

Start Date
End Date
Brochure
Land Price
Quote

From

Saturday,
Mar 02, 2024

To

Saturday,
Mar 16, 2024

$2,660

Get Quote

Current Promotions

Call or submit a quote for award-winning value and service!

Lock it in with $99 Deposit

Mention Promo Code: PT6767

Lock it in with $99 Deposit

Promotion Details

Whether you're dreaming of diving into an adventure in Jordan, eating your way through South Korea or basking in the toasty Italian sun, Intrepid has dropped their deposits so you can make it happen in 2023. Don't wait. Plan your next people and planet-friendly adventure with just $99 this March. Plus receive our AffordableTours.com everyday 5% savings. (Not all dates or itineraries will qualify, please contact your travel consultant for applicable vacations.)

Must Book By Fri, Mar 31, 2023

View Promotion Terms & Conditions ›

The $99 "low deposit" Intrepid Travel offer applies to new bookings made between 12:01am EST 1 March 2023 – 23:59pm PST 31 March 2023, for trips departing before 31 December 2023. Full payment is due 56 days before departure, unless otherwise stated on Intrepid Travel's Booking Conditions. This offer is valid for bookings made in the following currencies only: USD $99, CAD $99. All other currencies are not eligible. The $99 deposit can be paid towards any Intrepid Travel small group adventure trip, excluding the following:
a) All polar trips in the Arctic and Antarctic;
b) Tailor-Made Experiences;
c) Short Break Adventures (including Urban Adventures trips)
d) Gorilla Trek permit trips: YXOG, YXOCC, YXOGC, YGSGC, YXOIC, YXOFC, UBODC, YXOEC, UXODC, YGPU, YGPKC, YGSUS;
e) Inca Trail permit trips: GGTA, GGTBC, GGSEC, GGYM, GGTWC, GGHC, GGSQ, GGSA, GGSYC, GGSF, GGYP, GGYBC, GGSAC, GGKY, GGYDC, GGYA, GGKIC, GGSFC, GGBNC, GGBTC, GGBZC, GGYC, GGSD, GGSGC;
f) Australia trips operated by ATA and KWE: PKBB-B, PKBB-O, PKBL-B, PKBL-O, PKOW-O, PKOL-B, PKOL-O, PKOW-B, PKRB, PKFK, PAR3-O, PAR3Y-O, PAR3-B, PAR3Y-B, PP10, PB10, PBD10, PDB10, PBP10, PNTW6-B, PNTW6-O, PIXC;
h) New Zealand trips operated by Haka: PHRI, PHRN, PHRO, PHRS, PHRWC, PHRXC, PHRYC, PHRZC, PHRUC, PHKN, PHKO, PHKS, PHKYZ, PHKZC;
i) United States trips operated by Wildland Trekking; SKXZ, SKXU, SKXA, SKXL, SKXJ, SKXD, SKXWG, SKXWR, SKXWY, SKXWS, SKXWM, SKXV, SKXCW, SKXW, SKXY, SKXI, SKXE, SKXH, SKXO, SKXB;
j) Canada trips operated by Adventure Canada: SBKA, SBKN, SBKH, SBKG;
The $99 offer is not combinable with any other promotion or discount unless specified. Multiple $99 deposit bookings must not overlap in travel dates, however consecutive $99 deposit bookings are permitted. Offer applies to land element of tour only and cannot be redeemed against flights, additional accommodation, transfers or travel insurance. $99 deposit amount is payable per person, per trip. The trip is subject to availability and confirmation by Intrepid Travel at time of booking. If you wish to cancel and rebook your trip or change dates outside the promotional period, you will be required to pay the full deposit towards the new trip. Intrepid Travel's vaccination policy applies. Except as set out expressly above, Intrepid Travel's Booking Conditions apply. Additional restrictions may apply.

Last Minute Travel Deals

Mention Promo Code: PT7580

Last Minute Travel Deals

Promotion Details

For a limited time, select departures discounted from original price. You'll have to be quick though, these discounts are one-off deals that can disappear at any time. You'll need to pay in full at the time of booking. But other than that, there's nothing stopping you from jumping headfirst into a last-minute adventure. Plus as always receive our AffordableTours.com 5% extra savings. Discount is reflected on website pricing. Not all dates will qualify, please contact your Travel Consultant for full details.

Must Book By Fri, Mar 31, 2023

View Promotion Terms & Conditions ›

Valid on select departure dates only. Discount is reflected on website pricing. Offer is capacity controlled and may be modified or withdrawn at any time. Applicable to new bookings only. Other restrictions may apply.

×

$2,660

Get Quote
Wednesday,
Mar 06, 2024
Wednesday,
Mar 20, 2024
Deals

Promotions For This Departure

Start Date
End Date
Brochure
Land Price
Quote

From

Wednesday,
Mar 06, 2024

To

Wednesday,
Mar 20, 2024

$2,660

Get Quote

Current Promotions

Call or submit a quote for award-winning value and service!

Lock it in with $99 Deposit

Mention Promo Code: PT6767

Lock it in with $99 Deposit

Promotion Details

Whether you're dreaming of diving into an adventure in Jordan, eating your way through South Korea or basking in the toasty Italian sun, Intrepid has dropped their deposits so you can make it happen in 2023. Don't wait. Plan your next people and planet-friendly adventure with just $99 this March. Plus receive our AffordableTours.com everyday 5% savings. (Not all dates or itineraries will qualify, please contact your travel consultant for applicable vacations.)

Must Book By Fri, Mar 31, 2023

View Promotion Terms & Conditions ›

The $99 "low deposit" Intrepid Travel offer applies to new bookings made between 12:01am EST 1 March 2023 – 23:59pm PST 31 March 2023, for trips departing before 31 December 2023. Full payment is due 56 days before departure, unless otherwise stated on Intrepid Travel's Booking Conditions. This offer is valid for bookings made in the following currencies only: USD $99, CAD $99. All other currencies are not eligible. The $99 deposit can be paid towards any Intrepid Travel small group adventure trip, excluding the following:
a) All polar trips in the Arctic and Antarctic;
b) Tailor-Made Experiences;
c) Short Break Adventures (including Urban Adventures trips)
d) Gorilla Trek permit trips: YXOG, YXOCC, YXOGC, YGSGC, YXOIC, YXOFC, UBODC, YXOEC, UXODC, YGPU, YGPKC, YGSUS;
e) Inca Trail permit trips: GGTA, GGTBC, GGSEC, GGYM, GGTWC, GGHC, GGSQ, GGSA, GGSYC, GGSF, GGYP, GGYBC, GGSAC, GGKY, GGYDC, GGYA, GGKIC, GGSFC, GGBNC, GGBTC, GGBZC, GGYC, GGSD, GGSGC;
f) Australia trips operated by ATA and KWE: PKBB-B, PKBB-O, PKBL-B, PKBL-O, PKOW-O, PKOL-B, PKOL-O, PKOW-B, PKRB, PKFK, PAR3-O, PAR3Y-O, PAR3-B, PAR3Y-B, PP10, PB10, PBD10, PDB10, PBP10, PNTW6-B, PNTW6-O, PIXC;
h) New Zealand trips operated by Haka: PHRI, PHRN, PHRO, PHRS, PHRWC, PHRXC, PHRYC, PHRZC, PHRUC, PHKN, PHKO, PHKS, PHKYZ, PHKZC;
i) United States trips operated by Wildland Trekking; SKXZ, SKXU, SKXA, SKXL, SKXJ, SKXD, SKXWG, SKXWR, SKXWY, SKXWS, SKXWM, SKXV, SKXCW, SKXW, SKXY, SKXI, SKXE, SKXH, SKXO, SKXB;
j) Canada trips operated by Adventure Canada: SBKA, SBKN, SBKH, SBKG;
The $99 offer is not combinable with any other promotion or discount unless specified. Multiple $99 deposit bookings must not overlap in travel dates, however consecutive $99 deposit bookings are permitted. Offer applies to land element of tour only and cannot be redeemed against flights, additional accommodation, transfers or travel insurance. $99 deposit amount is payable per person, per trip. The trip is subject to availability and confirmation by Intrepid Travel at time of booking. If you wish to cancel and rebook your trip or change dates outside the promotional period, you will be required to pay the full deposit towards the new trip. Intrepid Travel's vaccination policy applies. Except as set out expressly above, Intrepid Travel's Booking Conditions apply. Additional restrictions may apply.

Last Minute Travel Deals

Mention Promo Code: PT7580

Last Minute Travel Deals

Promotion Details

For a limited time, select departures discounted from original price. You'll have to be quick though, these discounts are one-off deals that can disappear at any time. You'll need to pay in full at the time of booking. But other than that, there's nothing stopping you from jumping headfirst into a last-minute adventure. Plus as always receive our AffordableTours.com 5% extra savings. Discount is reflected on website pricing. Not all dates will qualify, please contact your Travel Consultant for full details.

Must Book By Fri, Mar 31, 2023

View Promotion Terms & Conditions ›

Valid on select departure dates only. Discount is reflected on website pricing. Offer is capacity controlled and may be modified or withdrawn at any time. Applicable to new bookings only. Other restrictions may apply.

×

$2,660

Get Quote
Saturday,
Mar 09, 2024
Saturday,
Mar 23, 2024
Deals

Promotions For This Departure

Start Date
End Date
Brochure
Land Price
Quote

From

Saturday,
Mar 09, 2024

To

Saturday,
Mar 23, 2024

$2,660

Get Quote

Current Promotions

Call or submit a quote for award-winning value and service!

Lock it in with $99 Deposit

Mention Promo Code: PT6767

Lock it in with $99 Deposit

Promotion Details

Whether you're dreaming of diving into an adventure in Jordan, eating your way through South Korea or basking in the toasty Italian sun, Intrepid has dropped their deposits so you can make it happen in 2023. Don't wait. Plan your next people and planet-friendly adventure with just $99 this March. Plus receive our AffordableTours.com everyday 5% savings. (Not all dates or itineraries will qualify, please contact your travel consultant for applicable vacations.)

Must Book By Fri, Mar 31, 2023

View Promotion Terms & Conditions ›

The $99 "low deposit" Intrepid Travel offer applies to new bookings made between 12:01am EST 1 March 2023 – 23:59pm PST 31 March 2023, for trips departing before 31 December 2023. Full payment is due 56 days before departure, unless otherwise stated on Intrepid Travel's Booking Conditions. This offer is valid for bookings made in the following currencies only: USD $99, CAD $99. All other currencies are not eligible. The $99 deposit can be paid towards any Intrepid Travel small group adventure trip, excluding the following:
a) All polar trips in the Arctic and Antarctic;
b) Tailor-Made Experiences;
c) Short Break Adventures (including Urban Adventures trips)
d) Gorilla Trek permit trips: YXOG, YXOCC, YXOGC, YGSGC, YXOIC, YXOFC, UBODC, YXOEC, UXODC, YGPU, YGPKC, YGSUS;
e) Inca Trail permit trips: GGTA, GGTBC, GGSEC, GGYM, GGTWC, GGHC, GGSQ, GGSA, GGSYC, GGSF, GGYP, GGYBC, GGSAC, GGKY, GGYDC, GGYA, GGKIC, GGSFC, GGBNC, GGBTC, GGBZC, GGYC, GGSD, GGSGC;
f) Australia trips operated by ATA and KWE: PKBB-B, PKBB-O, PKBL-B, PKBL-O, PKOW-O, PKOL-B, PKOL-O, PKOW-B, PKRB, PKFK, PAR3-O, PAR3Y-O, PAR3-B, PAR3Y-B, PP10, PB10, PBD10, PDB10, PBP10, PNTW6-B, PNTW6-O, PIXC;
h) New Zealand trips operated by Haka: PHRI, PHRN, PHRO, PHRS, PHRWC, PHRXC, PHRYC, PHRZC, PHRUC, PHKN, PHKO, PHKS, PHKYZ, PHKZC;
i) United States trips operated by Wildland Trekking; SKXZ, SKXU, SKXA, SKXL, SKXJ, SKXD, SKXWG, SKXWR, SKXWY, SKXWS, SKXWM, SKXV, SKXCW, SKXW, SKXY, SKXI, SKXE, SKXH, SKXO, SKXB;
j) Canada trips operated by Adventure Canada: SBKA, SBKN, SBKH, SBKG;
The $99 offer is not combinable with any other promotion or discount unless specified. Multiple $99 deposit bookings must not overlap in travel dates, however consecutive $99 deposit bookings are permitted. Offer applies to land element of tour only and cannot be redeemed against flights, additional accommodation, transfers or travel insurance. $99 deposit amount is payable per person, per trip. The trip is subject to availability and confirmation by Intrepid Travel at time of booking. If you wish to cancel and rebook your trip or change dates outside the promotional period, you will be required to pay the full deposit towards the new trip. Intrepid Travel's vaccination policy applies. Except as set out expressly above, Intrepid Travel's Booking Conditions apply. Additional restrictions may apply.

Last Minute Travel Deals

Mention Promo Code: PT7580

Last Minute Travel Deals

Promotion Details

For a limited time, select departures discounted from original price. You'll have to be quick though, these discounts are one-off deals that can disappear at any time. You'll need to pay in full at the time of booking. But other than that, there's nothing stopping you from jumping headfirst into a last-minute adventure. Plus as always receive our AffordableTours.com 5% extra savings. Discount is reflected on website pricing. Not all dates will qualify, please contact your Travel Consultant for full details.

Must Book By Fri, Mar 31, 2023

View Promotion Terms & Conditions ›

Valid on select departure dates only. Discount is reflected on website pricing. Offer is capacity controlled and may be modified or withdrawn at any time. Applicable to new bookings only. Other restrictions may apply.

×

$2,660

Get Quote
Saturday,
Mar 16, 2024
Saturday,
Mar 30, 2024
Deals

Promotions For This Departure

Start Date
End Date
Brochure
Land Price
Quote

From

Saturday,
Mar 16, 2024

To

Saturday,
Mar 30, 2024

$2,660

Get Quote

Current Promotions

Call or submit a quote for award-winning value and service!

Lock it in with $99 Deposit

Mention Promo Code: PT6767

Lock it in with $99 Deposit

Promotion Details

Whether you're dreaming of diving into an adventure in Jordan, eating your way through South Korea or basking in the toasty Italian sun, Intrepid has dropped their deposits so you can make it happen in 2023. Don't wait. Plan your next people and planet-friendly adventure with just $99 this March. Plus receive our AffordableTours.com everyday 5% savings. (Not all dates or itineraries will qualify, please contact your travel consultant for applicable vacations.)

Must Book By Fri, Mar 31, 2023

View Promotion Terms & Conditions ›

The $99 "low deposit" Intrepid Travel offer applies to new bookings made between 12:01am EST 1 March 2023 – 23:59pm PST 31 March 2023, for trips departing before 31 December 2023. Full payment is due 56 days before departure, unless otherwise stated on Intrepid Travel's Booking Conditions. This offer is valid for bookings made in the following currencies only: USD $99, CAD $99. All other currencies are not eligible. The $99 deposit can be paid towards any Intrepid Travel small group adventure trip, excluding the following:
a) All polar trips in the Arctic and Antarctic;
b) Tailor-Made Experiences;
c) Short Break Adventures (including Urban Adventures trips)
d) Gorilla Trek permit trips: YXOG, YXOCC, YXOGC, YGSGC, YXOIC, YXOFC, UBODC, YXOEC, UXODC, YGPU, YGPKC, YGSUS;
e) Inca Trail permit trips: GGTA, GGTBC, GGSEC, GGYM, GGTWC, GGHC, GGSQ, GGSA, GGSYC, GGSF, GGYP, GGYBC, GGSAC, GGKY, GGYDC, GGYA, GGKIC, GGSFC, GGBNC, GGBTC, GGBZC, GGYC, GGSD, GGSGC;
f) Australia trips operated by ATA and KWE: PKBB-B, PKBB-O, PKBL-B, PKBL-O, PKOW-O, PKOL-B, PKOL-O, PKOW-B, PKRB, PKFK, PAR3-O, PAR3Y-O, PAR3-B, PAR3Y-B, PP10, PB10, PBD10, PDB10, PBP10, PNTW6-B, PNTW6-O, PIXC;
h) New Zealand trips operated by Haka: PHRI, PHRN, PHRO, PHRS, PHRWC, PHRXC, PHRYC, PHRZC, PHRUC, PHKN, PHKO, PHKS, PHKYZ, PHKZC;
i) United States trips operated by Wildland Trekking; SKXZ, SKXU, SKXA, SKXL, SKXJ, SKXD, SKXWG, SKXWR, SKXWY, SKXWS, SKXWM, SKXV, SKXCW, SKXW, SKXY, SKXI, SKXE, SKXH, SKXO, SKXB;
j) Canada trips operated by Adventure Canada: SBKA, SBKN, SBKH, SBKG;
The $99 offer is not combinable with any other promotion or discount unless specified. Multiple $99 deposit bookings must not overlap in travel dates, however consecutive $99 deposit bookings are permitted. Offer applies to land element of tour only and cannot be redeemed against flights, additional accommodation, transfers or travel insurance. $99 deposit amount is payable per person, per trip. The trip is subject to availability and confirmation by Intrepid Travel at time of booking. If you wish to cancel and rebook your trip or change dates outside the promotional period, you will be required to pay the full deposit towards the new trip. Intrepid Travel's vaccination policy applies. Except as set out expressly above, Intrepid Travel's Booking Conditions apply. Additional restrictions may apply.

Last Minute Travel Deals

Mention Promo Code: PT7580

Last Minute Travel Deals

Promotion Details

For a limited time, select departures discounted from original price. You'll have to be quick though, these discounts are one-off deals that can disappear at any time. You'll need to pay in full at the time of booking. But other than that, there's nothing stopping you from jumping headfirst into a last-minute adventure. Plus as always receive our AffordableTours.com 5% extra savings. Discount is reflected on website pricing. Not all dates will qualify, please contact your Travel Consultant for full details.

Must Book By Fri, Mar 31, 2023

View Promotion Terms & Conditions ›

Valid on select departure dates only. Discount is reflected on website pricing. Offer is capacity controlled and may be modified or withdrawn at any time. Applicable to new bookings only. Other restrictions may apply.

×

$2,660

Get Quote
Saturday,
Mar 23, 2024
Saturday,
Apr 06, 2024
Deals

Promotions For This Departure

Start Date
End Date
Brochure
Land Price
Quote

From

Saturday,
Mar 23, 2024

To

Saturday,
Apr 06, 2024

$2,660

Get Quote

Current Promotions

Call or submit a quote for award-winning value and service!

Lock it in with $99 Deposit

Mention Promo Code: PT6767

Lock it in with $99 Deposit

Promotion Details

Whether you're dreaming of diving into an adventure in Jordan, eating your way through South Korea or basking in the toasty Italian sun, Intrepid has dropped their deposits so you can make it happen in 2023. Don't wait. Plan your next people and planet-friendly adventure with just $99 this March. Plus receive our AffordableTours.com everyday 5% savings. (Not all dates or itineraries will qualify, please contact your travel consultant for applicable vacations.)

Must Book By Fri, Mar 31, 2023

View Promotion Terms & Conditions ›

The $99 "low deposit" Intrepid Travel offer applies to new bookings made between 12:01am EST 1 March 2023 – 23:59pm PST 31 March 2023, for trips departing before 31 December 2023. Full payment is due 56 days before departure, unless otherwise stated on Intrepid Travel's Booking Conditions. This offer is valid for bookings made in the following currencies only: USD $99, CAD $99. All other currencies are not eligible. The $99 deposit can be paid towards any Intrepid Travel small group adventure trip, excluding the following:
a) All polar trips in the Arctic and Antarctic;
b) Tailor-Made Experiences;
c) Short Break Adventures (including Urban Adventures trips)
d) Gorilla Trek permit trips: YXOG, YXOCC, YXOGC, YGSGC, YXOIC, YXOFC, UBODC, YXOEC, UXODC, YGPU, YGPKC, YGSUS;
e) Inca Trail permit trips: GGTA, GGTBC, GGSEC, GGYM, GGTWC, GGHC, GGSQ, GGSA, GGSYC, GGSF, GGYP, GGYBC, GGSAC, GGKY, GGYDC, GGYA, GGKIC, GGSFC, GGBNC, GGBTC, GGBZC, GGYC, GGSD, GGSGC;
f) Australia trips operated by ATA and KWE: PKBB-B, PKBB-O, PKBL-B, PKBL-O, PKOW-O, PKOL-B, PKOL-O, PKOW-B, PKRB, PKFK, PAR3-O, PAR3Y-O, PAR3-B, PAR3Y-B, PP10, PB10, PBD10, PDB10, PBP10, PNTW6-B, PNTW6-O, PIXC;
h) New Zealand trips operated by Haka: PHRI, PHRN, PHRO, PHRS, PHRWC, PHRXC, PHRYC, PHRZC, PHRUC, PHKN, PHKO, PHKS, PHKYZ, PHKZC;
i) United States trips operated by Wildland Trekking; SKXZ, SKXU, SKXA, SKXL, SKXJ, SKXD, SKXWG, SKXWR, SKXWY, SKXWS, SKXWM, SKXV, SKXCW, SKXW, SKXY, SKXI, SKXE, SKXH, SKXO, SKXB;
j) Canada trips operated by Adventure Canada: SBKA, SBKN, SBKH, SBKG;
The $99 offer is not combinable with any other promotion or discount unless specified. Multiple $99 deposit bookings must not overlap in travel dates, however consecutive $99 deposit bookings are permitted. Offer applies to land element of tour only and cannot be redeemed against flights, additional accommodation, transfers or travel insurance. $99 deposit amount is payable per person, per trip. The trip is subject to availability and confirmation by Intrepid Travel at time of booking. If you wish to cancel and rebook your trip or change dates outside the promotional period, you will be required to pay the full deposit towards the new trip. Intrepid Travel's vaccination policy applies. Except as set out expressly above, Intrepid Travel's Booking Conditions apply. Additional restrictions may apply.

Last Minute Travel Deals

Mention Promo Code: PT7580

Last Minute Travel Deals

Promotion Details

For a limited time, select departures discounted from original price. You'll have to be quick though, these discounts are one-off deals that can disappear at any time. You'll need to pay in full at the time of booking. But other than that, there's nothing stopping you from jumping headfirst into a last-minute adventure. Plus as always receive our AffordableTours.com 5% extra savings. Discount is reflected on website pricing. Not all dates will qualify, please contact your Travel Consultant for full details.

Must Book By Fri, Mar 31, 2023

View Promotion Terms & Conditions ›

Valid on select departure dates only. Discount is reflected on website pricing. Offer is capacity controlled and may be modified or withdrawn at any time. Applicable to new bookings only. Other restrictions may apply.

×

$2,660

Get Quote
Saturday,
Mar 30, 2024
Saturday,
Apr 13, 2024
Deals

Promotions For This Departure

Start Date
End Date
Brochure
Land Price
Quote

From

Saturday,
Mar 30, 2024

To

Saturday,
Apr 13, 2024

$2,660

Get Quote

Current Promotions

Call or submit a quote for award-winning value and service!

Lock it in with $99 Deposit

Mention Promo Code: PT6767

Lock it in with $99 Deposit

Promotion Details

Whether you're dreaming of diving into an adventure in Jordan, eating your way through South Korea or basking in the toasty Italian sun, Intrepid has dropped their deposits so you can make it happen in 2023. Don't wait. Plan your next people and planet-friendly adventure with just $99 this March. Plus receive our AffordableTours.com everyday 5% savings. (Not all dates or itineraries will qualify, please contact your travel consultant for applicable vacations.)

Must Book By Fri, Mar 31, 2023

View Promotion Terms & Conditions ›

The $99 "low deposit" Intrepid Travel offer applies to new bookings made between 12:01am EST 1 March 2023 – 23:59pm PST 31 March 2023, for trips departing before 31 December 2023. Full payment is due 56 days before departure, unless otherwise stated on Intrepid Travel's Booking Conditions. This offer is valid for bookings made in the following currencies only: USD $99, CAD $99. All other currencies are not eligible. The $99 deposit can be paid towards any Intrepid Travel small group adventure trip, excluding the following:
a) All polar trips in the Arctic and Antarctic;
b) Tailor-Made Experiences;
c) Short Break Adventures (including Urban Adventures trips)
d) Gorilla Trek permit trips: YXOG, YXOCC, YXOGC, YGSGC, YXOIC, YXOFC, UBODC, YXOEC, UXODC, YGPU, YGPKC, YGSUS;
e) Inca Trail permit trips: GGTA, GGTBC, GGSEC, GGYM, GGTWC, GGHC, GGSQ, GGSA, GGSYC, GGSF, GGYP, GGYBC, GGSAC, GGKY, GGYDC, GGYA, GGKIC, GGSFC, GGBNC, GGBTC, GGBZC, GGYC, GGSD, GGSGC;
f) Australia trips operated by ATA and KWE: PKBB-B, PKBB-O, PKBL-B, PKBL-O, PKOW-O, PKOL-B, PKOL-O, PKOW-B, PKRB, PKFK, PAR3-O, PAR3Y-O, PAR3-B, PAR3Y-B, PP10, PB10, PBD10, PDB10, PBP10, PNTW6-B, PNTW6-O, PIXC;
h) New Zealand trips operated by Haka: PHRI, PHRN, PHRO, PHRS, PHRWC, PHRXC, PHRYC, PHRZC, PHRUC, PHKN, PHKO, PHKS, PHKYZ, PHKZC;
i) United States trips operated by Wildland Trekking; SKXZ, SKXU, SKXA, SKXL, SKXJ, SKXD, SKXWG, SKXWR, SKXWY, SKXWS, SKXWM, SKXV, SKXCW, SKXW, SKXY, SKXI, SKXE, SKXH, SKXO, SKXB;
j) Canada trips operated by Adventure Canada: SBKA, SBKN, SBKH, SBKG;
The $99 offer is not combinable with any other promotion or discount unless specified. Multiple $99 deposit bookings must not overlap in travel dates, however consecutive $99 deposit bookings are permitted. Offer applies to land element of tour only and cannot be redeemed against flights, additional accommodation, transfers or travel insurance. $99 deposit amount is payable per person, per trip. The trip is subject to availability and confirmation by Intrepid Travel at time of booking. If you wish to cancel and rebook your trip or change dates outside the promotional period, you will be required to pay the full deposit towards the new trip. Intrepid Travel's vaccination policy applies. Except as set out expressly above, Intrepid Travel's Booking Conditions apply. Additional restrictions may apply.

Last Minute Travel Deals

Mention Promo Code: PT7580

Last Minute Travel Deals

Promotion Details

For a limited time, select departures discounted from original price. You'll have to be quick though, these discounts are one-off deals that can disappear at any time. You'll need to pay in full at the time of booking. But other than that, there's nothing stopping you from jumping headfirst into a last-minute adventure. Plus as always receive our AffordableTours.com 5% extra savings. Discount is reflected on website pricing. Not all dates will qualify, please contact your Travel Consultant for full details.

Must Book By Fri, Mar 31, 2023

View Promotion Terms & Conditions ›

Valid on select departure dates only. Discount is reflected on website pricing. Offer is capacity controlled and may be modified or withdrawn at any time. Applicable to new bookings only. Other restrictions may apply.

×

$2,660

Get Quote
Saturday,
Apr 06, 2024
Saturday,
Apr 20, 2024
Deals

Promotions For This Departure

Start Date
End Date
Brochure
Land Price
Quote

From

Saturday,
Apr 06, 2024

To

Saturday,
Apr 20, 2024

$2,660

Get Quote

Current Promotions

Call or submit a quote for award-winning value and service!

Lock it in with $99 Deposit

Mention Promo Code: PT6767

Lock it in with $99 Deposit

Promotion Details

Whether you're dreaming of diving into an adventure in Jordan, eating your way through South Korea or basking in the toasty Italian sun, Intrepid has dropped their deposits so you can make it happen in 2023. Don't wait. Plan your next people and planet-friendly adventure with just $99 this March. Plus receive our AffordableTours.com everyday 5% savings. (Not all dates or itineraries will qualify, please contact your travel consultant for applicable vacations.)

Must Book By Fri, Mar 31, 2023

View Promotion Terms & Conditions ›

The $99 "low deposit" Intrepid Travel offer applies to new bookings made between 12:01am EST 1 March 2023 – 23:59pm PST 31 March 2023, for trips departing before 31 December 2023. Full payment is due 56 days before departure, unless otherwise stated on Intrepid Travel's Booking Conditions. This offer is valid for bookings made in the following currencies only: USD $99, CAD $99. All other currencies are not eligible. The $99 deposit can be paid towards any Intrepid Travel small group adventure trip, excluding the following:
a) All polar trips in the Arctic and Antarctic;
b) Tailor-Made Experiences;
c) Short Break Adventures (including Urban Adventures trips)
d) Gorilla Trek permit trips: YXOG, YXOCC, YXOGC, YGSGC, YXOIC, YXOFC, UBODC, YXOEC, UXODC, YGPU, YGPKC, YGSUS;
e) Inca Trail permit trips: GGTA, GGTBC, GGSEC, GGYM, GGTWC, GGHC, GGSQ, GGSA, GGSYC, GGSF, GGYP, GGYBC, GGSAC, GGKY, GGYDC, GGYA, GGKIC, GGSFC, GGBNC, GGBTC, GGBZC, GGYC, GGSD, GGSGC;
f) Australia trips operated by ATA and KWE: PKBB-B, PKBB-O, PKBL-B, PKBL-O, PKOW-O, PKOL-B, PKOL-O, PKOW-B, PKRB, PKFK, PAR3-O, PAR3Y-O, PAR3-B, PAR3Y-B, PP10, PB10, PBD10, PDB10, PBP10, PNTW6-B, PNTW6-O, PIXC;
h) New Zealand trips operated by Haka: PHRI, PHRN, PHRO, PHRS, PHRWC, PHRXC, PHRYC, PHRZC, PHRUC, PHKN, PHKO, PHKS, PHKYZ, PHKZC;
i) United States trips operated by Wildland Trekking; SKXZ, SKXU, SKXA, SKXL, SKXJ, SKXD, SKXWG, SKXWR, SKXWY, SKXWS, SKXWM, SKXV, SKXCW, SKXW, SKXY, SKXI, SKXE, SKXH, SKXO, SKXB;
j) Canada trips operated by Adventure Canada: SBKA, SBKN, SBKH, SBKG;
The $99 offer is not combinable with any other promotion or discount unless specified. Multiple $99 deposit bookings must not overlap in travel dates, however consecutive $99 deposit bookings are permitted. Offer applies to land element of tour only and cannot be redeemed against flights, additional accommodation, transfers or travel insurance. $99 deposit amount is payable per person, per trip. The trip is subject to availability and confirmation by Intrepid Travel at time of booking. If you wish to cancel and rebook your trip or change dates outside the promotional period, you will be required to pay the full deposit towards the new trip. Intrepid Travel's vaccination policy applies. Except as set out expressly above, Intrepid Travel's Booking Conditions apply. Additional restrictions may apply.

Last Minute Travel Deals

Mention Promo Code: PT7580

Last Minute Travel Deals

Promotion Details

For a limited time, select departures discounted from original price. You'll have to be quick though, these discounts are one-off deals that can disappear at any time. You'll need to pay in full at the time of booking. But other than that, there's nothing stopping you from jumping headfirst into a last-minute adventure. Plus as always receive our AffordableTours.com 5% extra savings. Discount is reflected on website pricing. Not all dates will qualify, please contact your Travel Consultant for full details.

Must Book By Fri, Mar 31, 2023

View Promotion Terms & Conditions ›

Valid on select departure dates only. Discount is reflected on website pricing. Offer is capacity controlled and may be modified or withdrawn at any time. Applicable to new bookings only. Other restrictions may apply.

×

$2,660

Get Quote
Wednesday,
Apr 10, 2024
Wednesday,
Apr 24, 2024
Deals

Promotions For This Departure

Start Date
End Date
Brochure
Land Price
Quote

From

Wednesday,
Apr 10, 2024

To

Wednesday,
Apr 24, 2024

$2,660

Get Quote

Current Promotions

Call or submit a quote for award-winning value and service!

Lock it in with $99 Deposit

Mention Promo Code: PT6767

Lock it in with $99 Deposit

Promotion Details

Whether you're dreaming of diving into an adventure in Jordan, eating your way through South Korea or basking in the toasty Italian sun, Intrepid has dropped their deposits so you can make it happen in 2023. Don't wait. Plan your next people and planet-friendly adventure with just $99 this March. Plus receive our AffordableTours.com everyday 5% savings. (Not all dates or itineraries will qualify, please contact your travel consultant for applicable vacations.)

Must Book By Fri, Mar 31, 2023

View Promotion Terms & Conditions ›

The $99 "low deposit" Intrepid Travel offer applies to new bookings made between 12:01am EST 1 March 2023 – 23:59pm PST 31 March 2023, for trips departing before 31 December 2023. Full payment is due 56 days before departure, unless otherwise stated on Intrepid Travel's Booking Conditions. This offer is valid for bookings made in the following currencies only: USD $99, CAD $99. All other currencies are not eligible. The $99 deposit can be paid towards any Intrepid Travel small group adventure trip, excluding the following:
a) All polar trips in the Arctic and Antarctic;
b) Tailor-Made Experiences;
c) Short Break Adventures (including Urban Adventures trips)
d) Gorilla Trek permit trips: YXOG, YXOCC, YXOGC, YGSGC, YXOIC, YXOFC, UBODC, YXOEC, UXODC, YGPU, YGPKC, YGSUS;
e) Inca Trail permit trips: GGTA, GGTBC, GGSEC, GGYM, GGTWC, GGHC, GGSQ, GGSA, GGSYC, GGSF, GGYP, GGYBC, GGSAC, GGKY, GGYDC, GGYA, GGKIC, GGSFC, GGBNC, GGBTC, GGBZC, GGYC, GGSD, GGSGC;
f) Australia trips operated by ATA and KWE: PKBB-B, PKBB-O, PKBL-B, PKBL-O, PKOW-O, PKOL-B, PKOL-O, PKOW-B, PKRB, PKFK, PAR3-O, PAR3Y-O, PAR3-B, PAR3Y-B, PP10, PB10, PBD10, PDB10, PBP10, PNTW6-B, PNTW6-O, PIXC;
h) New Zealand trips operated by Haka: PHRI, PHRN, PHRO, PHRS, PHRWC, PHRXC, PHRYC, PHRZC, PHRUC, PHKN, PHKO, PHKS, PHKYZ, PHKZC;
i) United States trips operated by Wildland Trekking; SKXZ, SKXU, SKXA, SKXL, SKXJ, SKXD, SKXWG, SKXWR, SKXWY, SKXWS, SKXWM, SKXV, SKXCW, SKXW, SKXY, SKXI, SKXE, SKXH, SKXO, SKXB;
j) Canada trips operated by Adventure Canada: SBKA, SBKN, SBKH, SBKG;
The $99 offer is not combinable with any other promotion or discount unless specified. Multiple $99 deposit bookings must not overlap in travel dates, however consecutive $99 deposit bookings are permitted. Offer applies to land element of tour only and cannot be redeemed against flights, additional accommodation, transfers or travel insurance. $99 deposit amount is payable per person, per trip. The trip is subject to availability and confirmation by Intrepid Travel at time of booking. If you wish to cancel and rebook your trip or change dates outside the promotional period, you will be required to pay the full deposit towards the new trip. Intrepid Travel's vaccination policy applies. Except as set out expressly above, Intrepid Travel's Booking Conditions apply. Additional restrictions may apply.

Last Minute Travel Deals

Mention Promo Code: PT7580

Last Minute Travel Deals

Promotion Details

For a limited time, select departures discounted from original price. You'll have to be quick though, these discounts are one-off deals that can disappear at any time. You'll need to pay in full at the time of booking. But other than that, there's nothing stopping you from jumping headfirst into a last-minute adventure. Plus as always receive our AffordableTours.com 5% extra savings. Discount is reflected on website pricing. Not all dates will qualify, please contact your Travel Consultant for full details.

Must Book By Fri, Mar 31, 2023

View Promotion Terms & Conditions ›

Valid on select departure dates only. Discount is reflected on website pricing. Offer is capacity controlled and may be modified or withdrawn at any time. Applicable to new bookings only. Other restrictions may apply.

×

$2,660

Get Quote
Saturday,
Apr 13, 2024
Saturday,
Apr 27, 2024
Deals

Promotions For This Departure

Start Date
End Date
Brochure
Land Price
Quote

From

Saturday,
Apr 13, 2024

To

Saturday,
Apr 27, 2024

$2,660

Get Quote

Current Promotions

Call or submit a quote for award-winning value and service!

Lock it in with $99 Deposit

Mention Promo Code: PT6767

Lock it in with $99 Deposit

Promotion Details

Whether you're dreaming of diving into an adventure in Jordan, eating your way through South Korea or basking in the toasty Italian sun, Intrepid has dropped their deposits so you can make it happen in 2023. Don't wait. Plan your next people and planet-friendly adventure with just $99 this March. Plus receive our AffordableTours.com everyday 5% savings. (Not all dates or itineraries will qualify, please contact your travel consultant for applicable vacations.)

Must Book By Fri, Mar 31, 2023

View Promotion Terms & Conditions ›

The $99 "low deposit" Intrepid Travel offer applies to new bookings made between 12:01am EST 1 March 2023 – 23:59pm PST 31 March 2023, for trips departing before 31 December 2023. Full payment is due 56 days before departure, unless otherwise stated on Intrepid Travel's Booking Conditions. This offer is valid for bookings made in the following currencies only: USD $99, CAD $99. All other currencies are not eligible. The $99 deposit can be paid towards any Intrepid Travel small group adventure trip, excluding the following:
a) All polar trips in the Arctic and Antarctic;
b) Tailor-Made Experiences;
c) Short Break Adventures (including Urban Adventures trips)
d) Gorilla Trek permit trips: YXOG, YXOCC, YXOGC, YGSGC, YXOIC, YXOFC, UBODC, YXOEC, UXODC, YGPU, YGPKC, YGSUS;
e) Inca Trail permit trips: GGTA, GGTBC, GGSEC, GGYM, GGTWC, GGHC, GGSQ, GGSA, GGSYC, GGSF, GGYP, GGYBC, GGSAC, GGKY, GGYDC, GGYA, GGKIC, GGSFC, GGBNC, GGBTC, GGBZC, GGYC, GGSD, GGSGC;
f) Australia trips operated by ATA and KWE: PKBB-B, PKBB-O, PKBL-B, PKBL-O, PKOW-O, PKOL-B, PKOL-O, PKOW-B, PKRB, PKFK, PAR3-O, PAR3Y-O, PAR3-B, PAR3Y-B, PP10, PB10, PBD10, PDB10, PBP10, PNTW6-B, PNTW6-O, PIXC;
h) New Zealand trips operated by Haka: PHRI, PHRN, PHRO, PHRS, PHRWC, PHRXC, PHRYC, PHRZC, PHRUC, PHKN, PHKO, PHKS, PHKYZ, PHKZC;
i) United States trips operated by Wildland Trekking; SKXZ, SKXU, SKXA, SKXL, SKXJ, SKXD, SKXWG, SKXWR, SKXWY, SKXWS, SKXWM, SKXV, SKXCW, SKXW, SKXY, SKXI, SKXE, SKXH, SKXO, SKXB;
j) Canada trips operated by Adventure Canada: SBKA, SBKN, SBKH, SBKG;
The $99 offer is not combinable with any other promotion or discount unless specified. Multiple $99 deposit bookings must not overlap in travel dates, however consecutive $99 deposit bookings are permitted. Offer applies to land element of tour only and cannot be redeemed against flights, additional accommodation, transfers or travel insurance. $99 deposit amount is payable per person, per trip. The trip is subject to availability and confirmation by Intrepid Travel at time of booking. If you wish to cancel and rebook your trip or change dates outside the promotional period, you will be required to pay the full deposit towards the new trip. Intrepid Travel's vaccination policy applies. Except as set out expressly above, Intrepid Travel's Booking Conditions apply. Additional restrictions may apply.

Last Minute Travel Deals

Mention Promo Code: PT7580

Last Minute Travel Deals

Promotion Details

For a limited time, select departures discounted from original price. You'll have to be quick though, these discounts are one-off deals that can disappear at any time. You'll need to pay in full at the time of booking. But other than that, there's nothing stopping you from jumping headfirst into a last-minute adventure. Plus as always receive our AffordableTours.com 5% extra savings. Discount is reflected on website pricing. Not all dates will qualify, please contact your Travel Consultant for full details.

Must Book By Fri, Mar 31, 2023

View Promotion Terms & Conditions ›

Valid on select departure dates only. Discount is reflected on website pricing. Offer is capacity controlled and may be modified or withdrawn at any time. Applicable to new bookings only. Other restrictions may apply.

×

$2,660

Get Quote
Saturday,
Apr 20, 2024
Saturday,
May 04, 2024
Deals

Promotions For This Departure

Start Date
End Date
Brochure
Land Price
Quote

From

Saturday,
Apr 20, 2024

To

Saturday,
May 04, 2024

$2,660

Get Quote

Current Promotions

Call or submit a quote for award-winning value and service!

Lock it in with $99 Deposit

Mention Promo Code: PT6767

Lock it in with $99 Deposit

Promotion Details

Whether you're dreaming of diving into an adventure in Jordan, eating your way through South Korea or basking in the toasty Italian sun, Intrepid has dropped their deposits so you can make it happen in 2023. Don't wait. Plan your next people and planet-friendly adventure with just $99 this March. Plus receive our AffordableTours.com everyday 5% savings. (Not all dates or itineraries will qualify, please contact your travel consultant for applicable vacations.)

Must Book By Fri, Mar 31, 2023

View Promotion Terms & Conditions ›

The $99 "low deposit" Intrepid Travel offer applies to new bookings made between 12:01am EST 1 March 2023 – 23:59pm PST 31 March 2023, for trips departing before 31 December 2023. Full payment is due 56 days before departure, unless otherwise stated on Intrepid Travel's Booking Conditions. This offer is valid for bookings made in the following currencies only: USD $99, CAD $99. All other currencies are not eligible. The $99 deposit can be paid towards any Intrepid Travel small group adventure trip, excluding the following:
a) All polar trips in the Arctic and Antarctic;
b) Tailor-Made Experiences;
c) Short Break Adventures (including Urban Adventures trips)
d) Gorilla Trek permit trips: YXOG, YXOCC, YXOGC, YGSGC, YXOIC, YXOFC, UBODC, YXOEC, UXODC, YGPU, YGPKC, YGSUS;
e) Inca Trail permit trips: GGTA, GGTBC, GGSEC, GGYM, GGTWC, GGHC, GGSQ, GGSA, GGSYC, GGSF, GGYP, GGYBC, GGSAC, GGKY, GGYDC, GGYA, GGKIC, GGSFC, GGBNC, GGBTC, GGBZC, GGYC, GGSD, GGSGC;
f) Australia trips operated by ATA and KWE: PKBB-B, PKBB-O, PKBL-B, PKBL-O, PKOW-O, PKOL-B, PKOL-O, PKOW-B, PKRB, PKFK, PAR3-O, PAR3Y-O, PAR3-B, PAR3Y-B, PP10, PB10, PBD10, PDB10, PBP10, PNTW6-B, PNTW6-O, PIXC;
h) New Zealand trips operated by Haka: PHRI, PHRN, PHRO, PHRS, PHRWC, PHRXC, PHRYC, PHRZC, PHRUC, PHKN, PHKO, PHKS, PHKYZ, PHKZC;
i) United States trips operated by Wildland Trekking; SKXZ, SKXU, SKXA, SKXL, SKXJ, SKXD, SKXWG, SKXWR, SKXWY, SKXWS, SKXWM, SKXV, SKXCW, SKXW, SKXY, SKXI, SKXE, SKXH, SKXO, SKXB;
j) Canada trips operated by Adventure Canada: SBKA, SBKN, SBKH, SBKG;
The $99 offer is not combinable with any other promotion or discount unless specified. Multiple $99 deposit bookings must not overlap in travel dates, however consecutive $99 deposit bookings are permitted. Offer applies to land element of tour only and cannot be redeemed against flights, additional accommodation, transfers or travel insurance. $99 deposit amount is payable per person, per trip. The trip is subject to availability and confirmation by Intrepid Travel at time of booking. If you wish to cancel and rebook your trip or change dates outside the promotional period, you will be required to pay the full deposit towards the new trip. Intrepid Travel's vaccination policy applies. Except as set out expressly above, Intrepid Travel's Booking Conditions apply. Additional restrictions may apply.

Last Minute Travel Deals

Mention Promo Code: PT7580

Last Minute Travel Deals

Promotion Details

For a limited time, select departures discounted from original price. You'll have to be quick though, these discounts are one-off deals that can disappear at any time. You'll need to pay in full at the time of booking. But other than that, there's nothing stopping you from jumping headfirst into a last-minute adventure. Plus as always receive our AffordableTours.com 5% extra savings. Discount is reflected on website pricing. Not all dates will qualify, please contact your Travel Consultant for full details.

Must Book By Fri, Mar 31, 2023

View Promotion Terms & Conditions ›

Valid on select departure dates only. Discount is reflected on website pricing. Offer is capacity controlled and may be modified or withdrawn at any time. Applicable to new bookings only. Other restrictions may apply.

×

$2,660

Get Quote
Saturday,
May 11, 2024
Saturday,
May 25, 2024
Deals

Promotions For This Departure

Start Date
End Date
Brochure
Land Price
Quote

From

Saturday,
May 11, 2024

To

Saturday,
May 25, 2024

$2,660

Get Quote

Current Promotions

Call or submit a quote for award-winning value and service!

Lock it in with $99 Deposit

Mention Promo Code: PT6767

Lock it in with $99 Deposit

Promotion Details

Whether you're dreaming of diving into an adventure in Jordan, eating your way through South Korea or basking in the toasty Italian sun, Intrepid has dropped their deposits so you can make it happen in 2023. Don't wait. Plan your next people and planet-friendly adventure with just $99 this March. Plus receive our AffordableTours.com everyday 5% savings. (Not all dates or itineraries will qualify, please contact your travel consultant for applicable vacations.)

Must Book By Fri, Mar 31, 2023

View Promotion Terms & Conditions ›

The $99 "low deposit" Intrepid Travel offer applies to new bookings made between 12:01am EST 1 March 2023 – 23:59pm PST 31 March 2023, for trips departing before 31 December 2023. Full payment is due 56 days before departure, unless otherwise stated on Intrepid Travel's Booking Conditions. This offer is valid for bookings made in the following currencies only: USD $99, CAD $99. All other currencies are not eligible. The $99 deposit can be paid towards any Intrepid Travel small group adventure trip, excluding the following:
a) All polar trips in the Arctic and Antarctic;
b) Tailor-Made Experiences;
c) Short Break Adventures (including Urban Adventures trips)
d) Gorilla Trek permit trips: YXOG, YXOCC, YXOGC, YGSGC, YXOIC, YXOFC, UBODC, YXOEC, UXODC, YGPU, YGPKC, YGSUS;
e) Inca Trail permit trips: GGTA, GGTBC, GGSEC, GGYM, GGTWC, GGHC, GGSQ, GGSA, GGSYC, GGSF, GGYP, GGYBC, GGSAC, GGKY, GGYDC, GGYA, GGKIC, GGSFC, GGBNC, GGBTC, GGBZC, GGYC, GGSD, GGSGC;
f) Australia trips operated by ATA and KWE: PKBB-B, PKBB-O, PKBL-B, PKBL-O, PKOW-O, PKOL-B, PKOL-O, PKOW-B, PKRB, PKFK, PAR3-O, PAR3Y-O, PAR3-B, PAR3Y-B, PP10, PB10, PBD10, PDB10, PBP10, PNTW6-B, PNTW6-O, PIXC;
h) New Zealand trips operated by Haka: PHRI, PHRN, PHRO, PHRS, PHRWC, PHRXC, PHRYC, PHRZC, PHRUC, PHKN, PHKO, PHKS, PHKYZ, PHKZC;
i) United States trips operated by Wildland Trekking; SKXZ, SKXU, SKXA, SKXL, SKXJ, SKXD, SKXWG, SKXWR, SKXWY, SKXWS, SKXWM, SKXV, SKXCW, SKXW, SKXY, SKXI, SKXE, SKXH, SKXO, SKXB;
j) Canada trips operated by Adventure Canada: SBKA, SBKN, SBKH, SBKG;
The $99 offer is not combinable with any other promotion or discount unless specified. Multiple $99 deposit bookings must not overlap in travel dates, however consecutive $99 deposit bookings are permitted. Offer applies to land element of tour only and cannot be redeemed against flights, additional accommodation, transfers or travel insurance. $99 deposit amount is payable per person, per trip. The trip is subject to availability and confirmation by Intrepid Travel at time of booking. If you wish to cancel and rebook your trip or change dates outside the promotional period, you will be required to pay the full deposit towards the new trip. Intrepid Travel's vaccination policy applies. Except as set out expressly above, Intrepid Travel's Booking Conditions apply. Additional restrictions may apply.

Last Minute Travel Deals

Mention Promo Code: PT7580

Last Minute Travel Deals

Promotion Details

For a limited time, select departures discounted from original price. You'll have to be quick though, these discounts are one-off deals that can disappear at any time. You'll need to pay in full at the time of booking. But other than that, there's nothing stopping you from jumping headfirst into a last-minute adventure. Plus as always receive our AffordableTours.com 5% extra savings. Discount is reflected on website pricing. Not all dates will qualify, please contact your Travel Consultant for full details.

Must Book By Fri, Mar 31, 2023

View Promotion Terms & Conditions ›

Valid on select departure dates only. Discount is reflected on website pricing. Offer is capacity controlled and may be modified or withdrawn at any time. Applicable to new bookings only. Other restrictions may apply.

×

$2,660

Get Quote
Saturday,
May 25, 2024
Saturday,
Jun 08, 2024
Deals

Promotions For This Departure

Start Date
End Date
Brochure
Land Price
Quote

From

Saturday,
May 25, 2024

To

Saturday,
Jun 08, 2024

$2,660

Get Quote

Current Promotions

Call or submit a quote for award-winning value and service!

Lock it in with $99 Deposit

Mention Promo Code: PT6767

Lock it in with $99 Deposit

Promotion Details

Whether you're dreaming of diving into an adventure in Jordan, eating your way through South Korea or basking in the toasty Italian sun, Intrepid has dropped their deposits so you can make it happen in 2023. Don't wait. Plan your next people and planet-friendly adventure with just $99 this March. Plus receive our AffordableTours.com everyday 5% savings. (Not all dates or itineraries will qualify, please contact your travel consultant for applicable vacations.)

Must Book By Fri, Mar 31, 2023

View Promotion Terms & Conditions ›

The $99 "low deposit" Intrepid Travel offer applies to new bookings made between 12:01am EST 1 March 2023 – 23:59pm PST 31 March 2023, for trips departing before 31 December 2023. Full payment is due 56 days before departure, unless otherwise stated on Intrepid Travel's Booking Conditions. This offer is valid for bookings made in the following currencies only: USD $99, CAD $99. All other currencies are not eligible. The $99 deposit can be paid towards any Intrepid Travel small group adventure trip, excluding the following:
a) All polar trips in the Arctic and Antarctic;
b) Tailor-Made Experiences;
c) Short Break Adventures (including Urban Adventures trips)
d) Gorilla Trek permit trips: YXOG, YXOCC, YXOGC, YGSGC, YXOIC, YXOFC, UBODC, YXOEC, UXODC, YGPU, YGPKC, YGSUS;
e) Inca Trail permit trips: GGTA, GGTBC, GGSEC, GGYM, GGTWC, GGHC, GGSQ, GGSA, GGSYC, GGSF, GGYP, GGYBC, GGSAC, GGKY, GGYDC, GGYA, GGKIC, GGSFC, GGBNC, GGBTC, GGBZC, GGYC, GGSD, GGSGC;
f) Australia trips operated by ATA and KWE: PKBB-B, PKBB-O, PKBL-B, PKBL-O, PKOW-O, PKOL-B, PKOL-O, PKOW-B, PKRB, PKFK, PAR3-O, PAR3Y-O, PAR3-B, PAR3Y-B, PP10, PB10, PBD10, PDB10, PBP10, PNTW6-B, PNTW6-O, PIXC;
h) New Zealand trips operated by Haka: PHRI, PHRN, PHRO, PHRS, PHRWC, PHRXC, PHRYC, PHRZC, PHRUC, PHKN, PHKO, PHKS, PHKYZ, PHKZC;
i) United States trips operated by Wildland Trekking; SKXZ, SKXU, SKXA, SKXL, SKXJ, SKXD, SKXWG, SKXWR, SKXWY, SKXWS, SKXWM, SKXV, SKXCW, SKXW, SKXY, SKXI, SKXE, SKXH, SKXO, SKXB;
j) Canada trips operated by Adventure Canada: SBKA, SBKN, SBKH, SBKG;
The $99 offer is not combinable with any other promotion or discount unless specified. Multiple $99 deposit bookings must not overlap in travel dates, however consecutive $99 deposit bookings are permitted. Offer applies to land element of tour only and cannot be redeemed against flights, additional accommodation, transfers or travel insurance. $99 deposit amount is payable per person, per trip. The trip is subject to availability and confirmation by Intrepid Travel at time of booking. If you wish to cancel and rebook your trip or change dates outside the promotional period, you will be required to pay the full deposit towards the new trip. Intrepid Travel's vaccination policy applies. Except as set out expressly above, Intrepid Travel's Booking Conditions apply. Additional restrictions may apply.

Last Minute Travel Deals

Mention Promo Code: PT7580

Last Minute Travel Deals

Promotion Details

For a limited time, select departures discounted from original price. You'll have to be quick though, these discounts are one-off deals that can disappear at any time. You'll need to pay in full at the time of booking. But other than that, there's nothing stopping you from jumping headfirst into a last-minute adventure. Plus as always receive our AffordableTours.com 5% extra savings. Discount is reflected on website pricing. Not all dates will qualify, please contact your Travel Consultant for full details.

Must Book By Fri, Mar 31, 2023

View Promotion Terms & Conditions ›

Valid on select departure dates only. Discount is reflected on website pricing. Offer is capacity controlled and may be modified or withdrawn at any time. Applicable to new bookings only. Other restrictions may apply.

×

$2,660

Get Quote
Saturday,
Jun 22, 2024
Saturday,
Jul 06, 2024
Deals

Promotions For This Departure

Start Date
End Date
Brochure
Land Price
Quote

From

Saturday,
Jun 22, 2024

To

Saturday,
Jul 06, 2024

$2,660

Get Quote

Current Promotions

Call or submit a quote for award-winning value and service!

Lock it in with $99 Deposit

Mention Promo Code: PT6767

Lock it in with $99 Deposit

Promotion Details

Whether you're dreaming of diving into an adventure in Jordan, eating your way through South Korea or basking in the toasty Italian sun, Intrepid has dropped their deposits so you can make it happen in 2023. Don't wait. Plan your next people and planet-friendly adventure with just $99 this March. Plus receive our AffordableTours.com everyday 5% savings. (Not all dates or itineraries will qualify, please contact your travel consultant for applicable vacations.)

Must Book By Fri, Mar 31, 2023

View Promotion Terms & Conditions ›

The $99 "low deposit" Intrepid Travel offer applies to new bookings made between 12:01am EST 1 March 2023 – 23:59pm PST 31 March 2023, for trips departing before 31 December 2023. Full payment is due 56 days before departure, unless otherwise stated on Intrepid Travel's Booking Conditions. This offer is valid for bookings made in the following currencies only: USD $99, CAD $99. All other currencies are not eligible. The $99 deposit can be paid towards any Intrepid Travel small group adventure trip, excluding the following:
a) All polar trips in the Arctic and Antarctic;
b) Tailor-Made Experiences;
c) Short Break Adventures (including Urban Adventures trips)
d) Gorilla Trek permit trips: YXOG, YXOCC, YXOGC, YGSGC, YXOIC, YXOFC, UBODC, YXOEC, UXODC, YGPU, YGPKC, YGSUS;
e) Inca Trail permit trips: GGTA, GGTBC, GGSEC, GGYM, GGTWC, GGHC, GGSQ, GGSA, GGSYC, GGSF, GGYP, GGYBC, GGSAC, GGKY, GGYDC, GGYA, GGKIC, GGSFC, GGBNC, GGBTC, GGBZC, GGYC, GGSD, GGSGC;
f) Australia trips operated by ATA and KWE: PKBB-B, PKBB-O, PKBL-B, PKBL-O, PKOW-O, PKOL-B, PKOL-O, PKOW-B, PKRB, PKFK, PAR3-O, PAR3Y-O, PAR3-B, PAR3Y-B, PP10, PB10, PBD10, PDB10, PBP10, PNTW6-B, PNTW6-O, PIXC;
h) New Zealand trips operated by Haka: PHRI, PHRN, PHRO, PHRS, PHRWC, PHRXC, PHRYC, PHRZC, PHRUC, PHKN, PHKO, PHKS, PHKYZ, PHKZC;
i) United States trips operated by Wildland Trekking; SKXZ, SKXU, SKXA, SKXL, SKXJ, SKXD, SKXWG, SKXWR, SKXWY, SKXWS, SKXWM, SKXV, SKXCW, SKXW, SKXY, SKXI, SKXE, SKXH, SKXO, SKXB;
j) Canada trips operated by Adventure Canada: SBKA, SBKN, SBKH, SBKG;
The $99 offer is not combinable with any other promotion or discount unless specified. Multiple $99 deposit bookings must not overlap in travel dates, however consecutive $99 deposit bookings are permitted. Offer applies to land element of tour only and cannot be redeemed against flights, additional accommodation, transfers or travel insurance. $99 deposit amount is payable per person, per trip. The trip is subject to availability and confirmation by Intrepid Travel at time of booking. If you wish to cancel and rebook your trip or change dates outside the promotional period, you will be required to pay the full deposit towards the new trip. Intrepid Travel's vaccination policy applies. Except as set out expressly above, Intrepid Travel's Booking Conditions apply. Additional restrictions may apply.

Last Minute Travel Deals

Mention Promo Code: PT7580

Last Minute Travel Deals

Promotion Details

For a limited time, select departures discounted from original price. You'll have to be quick though, these discounts are one-off deals that can disappear at any time. You'll need to pay in full at the time of booking. But other than that, there's nothing stopping you from jumping headfirst into a last-minute adventure. Plus as always receive our AffordableTours.com 5% extra savings. Discount is reflected on website pricing. Not all dates will qualify, please contact your Travel Consultant for full details.

Must Book By Fri, Mar 31, 2023

View Promotion Terms & Conditions ›

Valid on select departure dates only. Discount is reflected on website pricing. Offer is capacity controlled and may be modified or withdrawn at any time. Applicable to new bookings only. Other restrictions may apply.

×

$2,660

Get Quote
Saturday,
Jun 29, 2024
Saturday,
Jul 13, 2024
Deals

Promotions For This Departure

Start Date
End Date
Brochure
Land Price
Quote

From

Saturday,
Jun 29, 2024

To

Saturday,
Jul 13, 2024

$2,660

Get Quote

Current Promotions

Call or submit a quote for award-winning value and service!

Lock it in with $99 Deposit

Mention Promo Code: PT6767

Lock it in with $99 Deposit

Promotion Details

Whether you're dreaming of diving into an adventure in Jordan, eating your way through South Korea or basking in the toasty Italian sun, Intrepid has dropped their deposits so you can make it happen in 2023. Don't wait. Plan your next people and planet-friendly adventure with just $99 this March. Plus receive our AffordableTours.com everyday 5% savings. (Not all dates or itineraries will qualify, please contact your travel consultant for applicable vacations.)

Must Book By Fri, Mar 31, 2023

View Promotion Terms & Conditions ›

The $99 "low deposit" Intrepid Travel offer applies to new bookings made between 12:01am EST 1 March 2023 – 23:59pm PST 31 March 2023, for trips departing before 31 December 2023. Full payment is due 56 days before departure, unless otherwise stated on Intrepid Travel's Booking Conditions. This offer is valid for bookings made in the following currencies only: USD $99, CAD $99. All other currencies are not eligible. The $99 deposit can be paid towards any Intrepid Travel small group adventure trip, excluding the following:
a) All polar trips in the Arctic and Antarctic;
b) Tailor-Made Experiences;
c) Short Break Adventures (including Urban Adventures trips)
d) Gorilla Trek permit trips: YXOG, YXOCC, YXOGC, YGSGC, YXOIC, YXOFC, UBODC, YXOEC, UXODC, YGPU, YGPKC, YGSUS;
e) Inca Trail permit trips: GGTA, GGTBC, GGSEC, GGYM, GGTWC, GGHC, GGSQ, GGSA, GGSYC, GGSF, GGYP, GGYBC, GGSAC, GGKY, GGYDC, GGYA, GGKIC, GGSFC, GGBNC, GGBTC, GGBZC, GGYC, GGSD, GGSGC;
f) Australia trips operated by ATA and KWE: PKBB-B, PKBB-O, PKBL-B, PKBL-O, PKOW-O, PKOL-B, PKOL-O, PKOW-B, PKRB, PKFK, PAR3-O, PAR3Y-O, PAR3-B, PAR3Y-B, PP10, PB10, PBD10, PDB10, PBP10, PNTW6-B, PNTW6-O, PIXC;
h) New Zealand trips operated by Haka: PHRI, PHRN, PHRO, PHRS, PHRWC, PHRXC, PHRYC, PHRZC, PHRUC, PHKN, PHKO, PHKS, PHKYZ, PHKZC;
i) United States trips operated by Wildland Trekking; SKXZ, SKXU, SKXA, SKXL, SKXJ, SKXD, SKXWG, SKXWR, SKXWY, SKXWS, SKXWM, SKXV, SKXCW, SKXW, SKXY, SKXI, SKXE, SKXH, SKXO, SKXB;
j) Canada trips operated by Adventure Canada: SBKA, SBKN, SBKH, SBKG;
The $99 offer is not combinable with any other promotion or discount unless specified. Multiple $99 deposit bookings must not overlap in travel dates, however consecutive $99 deposit bookings are permitted. Offer applies to land element of tour only and cannot be redeemed against flights, additional accommodation, transfers or travel insurance. $99 deposit amount is payable per person, per trip. The trip is subject to availability and confirmation by Intrepid Travel at time of booking. If you wish to cancel and rebook your trip or change dates outside the promotional period, you will be required to pay the full deposit towards the new trip. Intrepid Travel's vaccination policy applies. Except as set out expressly above, Intrepid Travel's Booking Conditions apply. Additional restrictions may apply.

Last Minute Travel Deals

Mention Promo Code: PT7580

Last Minute Travel Deals

Promotion Details

For a limited time, select departures discounted from original price. You'll have to be quick though, these discounts are one-off deals that can disappear at any time. You'll need to pay in full at the time of booking. But other than that, there's nothing stopping you from jumping headfirst into a last-minute adventure. Plus as always receive our AffordableTours.com 5% extra savings. Discount is reflected on website pricing. Not all dates will qualify, please contact your Travel Consultant for full details.

Must Book By Fri, Mar 31, 2023

View Promotion Terms & Conditions ›

Valid on select departure dates only. Discount is reflected on website pricing. Offer is capacity controlled and may be modified or withdrawn at any time. Applicable to new bookings only. Other restrictions may apply.

×

$2,660

Get Quote
Saturday,
Jul 06, 2024
Saturday,
Jul 20, 2024
Deals

Promotions For This Departure

Start Date
End Date
Brochure
Land Price
Quote

From

Saturday,
Jul 06, 2024

To

Saturday,
Jul 20, 2024

$2,660

Get Quote

Current Promotions

Call or submit a quote for award-winning value and service!

Lock it in with $99 Deposit

Mention Promo Code: PT6767

Lock it in with $99 Deposit

Promotion Details

Whether you're dreaming of diving into an adventure in Jordan, eating your way through South Korea or basking in the toasty Italian sun, Intrepid has dropped their deposits so you can make it happen in 2023. Don't wait. Plan your next people and planet-friendly adventure with just $99 this March. Plus receive our AffordableTours.com everyday 5% savings. (Not all dates or itineraries will qualify, please contact your travel consultant for applicable vacations.)

Must Book By Fri, Mar 31, 2023

View Promotion Terms & Conditions ›

The $99 "low deposit" Intrepid Travel offer applies to new bookings made between 12:01am EST 1 March 2023 – 23:59pm PST 31 March 2023, for trips departing before 31 December 2023. Full payment is due 56 days before departure, unless otherwise stated on Intrepid Travel's Booking Conditions. This offer is valid for bookings made in the following currencies only: USD $99, CAD $99. All other currencies are not eligible. The $99 deposit can be paid towards any Intrepid Travel small group adventure trip, excluding the following:
a) All polar trips in the Arctic and Antarctic;
b) Tailor-Made Experiences;
c) Short Break Adventures (including Urban Adventures trips)
d) Gorilla Trek permit trips: YXOG, YXOCC, YXOGC, YGSGC, YXOIC, YXOFC, UBODC, YXOEC, UXODC, YGPU, YGPKC, YGSUS;
e) Inca Trail permit trips: GGTA, GGTBC, GGSEC, GGYM, GGTWC, GGHC, GGSQ, GGSA, GGSYC, GGSF, GGYP, GGYBC, GGSAC, GGKY, GGYDC, GGYA, GGKIC, GGSFC, GGBNC, GGBTC, GGBZC, GGYC, GGSD, GGSGC;
f) Australia trips operated by ATA and KWE: PKBB-B, PKBB-O, PKBL-B, PKBL-O, PKOW-O, PKOL-B, PKOL-O, PKOW-B, PKRB, PKFK, PAR3-O, PAR3Y-O, PAR3-B, PAR3Y-B, PP10, PB10, PBD10, PDB10, PBP10, PNTW6-B, PNTW6-O, PIXC;
h) New Zealand trips operated by Haka: PHRI, PHRN, PHRO, PHRS, PHRWC, PHRXC, PHRYC, PHRZC, PHRUC, PHKN, PHKO, PHKS, PHKYZ, PHKZC;
i) United States trips operated by Wildland Trekking; SKXZ, SKXU, SKXA, SKXL, SKXJ, SKXD, SKXWG, SKXWR, SKXWY, SKXWS, SKXWM, SKXV, SKXCW, SKXW, SKXY, SKXI, SKXE, SKXH, SKXO, SKXB;
j) Canada trips operated by Adventure Canada: SBKA, SBKN, SBKH, SBKG;
The $99 offer is not combinable with any other promotion or discount unless specified. Multiple $99 deposit bookings must not overlap in travel dates, however consecutive $99 deposit bookings are permitted. Offer applies to land element of tour only and cannot be redeemed against flights, additional accommodation, transfers or travel insurance. $99 deposit amount is payable per person, per trip. The trip is subject to availability and confirmation by Intrepid Travel at time of booking. If you wish to cancel and rebook your trip or change dates outside the promotional period, you will be required to pay the full deposit towards the new trip. Intrepid Travel's vaccination policy applies. Except as set out expressly above, Intrepid Travel's Booking Conditions apply. Additional restrictions may apply.

Last Minute Travel Deals

Mention Promo Code: PT7580

Last Minute Travel Deals

Promotion Details

For a limited time, select departures discounted from original price. You'll have to be quick though, these discounts are one-off deals that can disappear at any time. You'll need to pay in full at the time of booking. But other than that, there's nothing stopping you from jumping headfirst into a last-minute adventure. Plus as always receive our AffordableTours.com 5% extra savings. Discount is reflected on website pricing. Not all dates will qualify, please contact your Travel Consultant for full details.

Must Book By Fri, Mar 31, 2023

View Promotion Terms & Conditions ›

Valid on select departure dates only. Discount is reflected on website pricing. Offer is capacity controlled and may be modified or withdrawn at any time. Applicable to new bookings only. Other restrictions may apply.

×

$2,660

Get Quote
Saturday,
Jul 13, 2024
Saturday,
Jul 27, 2024
Deals

Promotions For This Departure

Start Date
End Date
Brochure
Land Price
Quote

From

Saturday,
Jul 13, 2024

To

Saturday,
Jul 27, 2024

$2,660

Get Quote

Current Promotions

Call or submit a quote for award-winning value and service!

Lock it in with $99 Deposit

Mention Promo Code: PT6767

Lock it in with $99 Deposit

Promotion Details

Whether you're dreaming of diving into an adventure in Jordan, eating your way through South Korea or basking in the toasty Italian sun, Intrepid has dropped their deposits so you can make it happen in 2023. Don't wait. Plan your next people and planet-friendly adventure with just $99 this March. Plus receive our AffordableTours.com everyday 5% savings. (Not all dates or itineraries will qualify, please contact your travel consultant for applicable vacations.)

Must Book By Fri, Mar 31, 2023

View Promotion Terms & Conditions ›

The $99 "low deposit" Intrepid Travel offer applies to new bookings made between 12:01am EST 1 March 2023 – 23:59pm PST 31 March 2023, for trips departing before 31 December 2023. Full payment is due 56 days before departure, unless otherwise stated on Intrepid Travel's Booking Conditions. This offer is valid for bookings made in the following currencies only: USD $99, CAD $99. All other currencies are not eligible. The $99 deposit can be paid towards any Intrepid Travel small group adventure trip, excluding the following:
a) All polar trips in the Arctic and Antarctic;
b) Tailor-Made Experiences;
c) Short Break Adventures (including Urban Adventures trips)
d) Gorilla Trek permit trips: YXOG, YXOCC, YXOGC, YGSGC, YXOIC, YXOFC, UBODC, YXOEC, UXODC, YGPU, YGPKC, YGSUS;
e) Inca Trail permit trips: GGTA, GGTBC, GGSEC, GGYM, GGTWC, GGHC, GGSQ, GGSA, GGSYC, GGSF, GGYP, GGYBC, GGSAC, GGKY, GGYDC, GGYA, GGKIC, GGSFC, GGBNC, GGBTC, GGBZC, GGYC, GGSD, GGSGC;
f) Australia trips operated by ATA and KWE: PKBB-B, PKBB-O, PKBL-B, PKBL-O, PKOW-O, PKOL-B, PKOL-O, PKOW-B, PKRB, PKFK, PAR3-O, PAR3Y-O, PAR3-B, PAR3Y-B, PP10, PB10, PBD10, PDB10, PBP10, PNTW6-B, PNTW6-O, PIXC;
h) New Zealand trips operated by Haka: PHRI, PHRN, PHRO, PHRS, PHRWC, PHRXC, PHRYC, PHRZC, PHRUC, PHKN, PHKO, PHKS, PHKYZ, PHKZC;
i) United States trips operated by Wildland Trekking; SKXZ, SKXU, SKXA, SKXL, SKXJ, SKXD, SKXWG, SKXWR, SKXWY, SKXWS, SKXWM, SKXV, SKXCW, SKXW, SKXY, SKXI, SKXE, SKXH, SKXO, SKXB;
j) Canada trips operated by Adventure Canada: SBKA, SBKN, SBKH, SBKG;
The $99 offer is not combinable with any other promotion or discount unless specified. Multiple $99 deposit bookings must not overlap in travel dates, however consecutive $99 deposit bookings are permitted. Offer applies to land element of tour only and cannot be redeemed against flights, additional accommodation, transfers or travel insurance. $99 deposit amount is payable per person, per trip. The trip is subject to availability and confirmation by Intrepid Travel at time of booking. If you wish to cancel and rebook your trip or change dates outside the promotional period, you will be required to pay the full deposit towards the new trip. Intrepid Travel's vaccination policy applies. Except as set out expressly above, Intrepid Travel's Booking Conditions apply. Additional restrictions may apply.

Last Minute Travel Deals

Mention Promo Code: PT7580

Last Minute Travel Deals

Promotion Details

For a limited time, select departures discounted from original price. You'll have to be quick though, these discounts are one-off deals that can disappear at any time. You'll need to pay in full at the time of booking. But other than that, there's nothing stopping you from jumping headfirst into a last-minute adventure. Plus as always receive our AffordableTours.com 5% extra savings. Discount is reflected on website pricing. Not all dates will qualify, please contact your Travel Consultant for full details.

Must Book By Fri, Mar 31, 2023

View Promotion Terms & Conditions ›

Valid on select departure dates only. Discount is reflected on website pricing. Offer is capacity controlled and may be modified or withdrawn at any time. Applicable to new bookings only. Other restrictions may apply.

×

$2,660

Get Quote
Saturday,
Jul 20, 2024
Saturday,
Aug 03, 2024
Deals

Promotions For This Departure

Start Date
End Date
Brochure
Land Price
Quote

From

Saturday,
Jul 20, 2024

To

Saturday,
Aug 03, 2024

$2,660

Get Quote

Current Promotions

Call or submit a quote for award-winning value and service!

Lock it in with $99 Deposit

Mention Promo Code: PT6767

Lock it in with $99 Deposit

Promotion Details

Whether you're dreaming of diving into an adventure in Jordan, eating your way through South Korea or basking in the toasty Italian sun, Intrepid has dropped their deposits so you can make it happen in 2023. Don't wait. Plan your next people and planet-friendly adventure with just $99 this March. Plus receive our AffordableTours.com everyday 5% savings. (Not all dates or itineraries will qualify, please contact your travel consultant for applicable vacations.)

Must Book By Fri, Mar 31, 2023

View Promotion Terms & Conditions ›

The $99 "low deposit" Intrepid Travel offer applies to new bookings made between 12:01am EST 1 March 2023 – 23:59pm PST 31 March 2023, for trips departing before 31 December 2023. Full payment is due 56 days before departure, unless otherwise stated on Intrepid Travel's Booking Conditions. This offer is valid for bookings made in the following currencies only: USD $99, CAD $99. All other currencies are not eligible. The $99 deposit can be paid towards any Intrepid Travel small group adventure trip, excluding the following:
a) All polar trips in the Arctic and Antarctic;
b) Tailor-Made Experiences;
c) Short Break Adventures (including Urban Adventures trips)
d) Gorilla Trek permit trips: YXOG, YXOCC, YXOGC, YGSGC, YXOIC, YXOFC, UBODC, YXOEC, UXODC, YGPU, YGPKC, YGSUS;
e) Inca Trail permit trips: GGTA, GGTBC, GGSEC, GGYM, GGTWC, GGHC, GGSQ, GGSA, GGSYC, GGSF, GGYP, GGYBC, GGSAC, GGKY, GGYDC, GGYA, GGKIC, GGSFC, GGBNC, GGBTC, GGBZC, GGYC, GGSD, GGSGC;
f) Australia trips operated by ATA and KWE: PKBB-B, PKBB-O, PKBL-B, PKBL-O, PKOW-O, PKOL-B, PKOL-O, PKOW-B, PKRB, PKFK, PAR3-O, PAR3Y-O, PAR3-B, PAR3Y-B, PP10, PB10, PBD10, PDB10, PBP10, PNTW6-B, PNTW6-O, PIXC;
h) New Zealand trips operated by Haka: PHRI, PHRN, PHRO, PHRS, PHRWC, PHRXC, PHRYC, PHRZC, PHRUC, PHKN, PHKO, PHKS, PHKYZ, PHKZC;
i) United States trips operated by Wildland Trekking; SKXZ, SKXU, SKXA, SKXL, SKXJ, SKXD, SKXWG, SKXWR, SKXWY, SKXWS, SKXWM, SKXV, SKXCW, SKXW, SKXY, SKXI, SKXE, SKXH, SKXO, SKXB;
j) Canada trips operated by Adventure Canada: SBKA, SBKN, SBKH, SBKG;
The $99 offer is not combinable with any other promotion or discount unless specified. Multiple $99 deposit bookings must not overlap in travel dates, however consecutive $99 deposit bookings are permitted. Offer applies to land element of tour only and cannot be redeemed against flights, additional accommodation, transfers or travel insurance. $99 deposit amount is payable per person, per trip. The trip is subject to availability and confirmation by Intrepid Travel at time of booking. If you wish to cancel and rebook your trip or change dates outside the promotional period, you will be required to pay the full deposit towards the new trip. Intrepid Travel's vaccination policy applies. Except as set out expressly above, Intrepid Travel's Booking Conditions apply. Additional restrictions may apply.

Last Minute Travel Deals

Mention Promo Code: PT7580

Last Minute Travel Deals

Promotion Details

For a limited time, select departures discounted from original price. You'll have to be quick though, these discounts are one-off deals that can disappear at any time. You'll need to pay in full at the time of booking. But other than that, there's nothing stopping you from jumping headfirst into a last-minute adventure. Plus as always receive our AffordableTours.com 5% extra savings. Discount is reflected on website pricing. Not all dates will qualify, please contact your Travel Consultant for full details.

Must Book By Fri, Mar 31, 2023

View Promotion Terms & Conditions ›

Valid on select departure dates only. Discount is reflected on website pricing. Offer is capacity controlled and may be modified or withdrawn at any time. Applicable to new bookings only. Other restrictions may apply.

×

$2,660

Get Quote
Saturday,
Aug 03, 2024
Saturday,
Aug 17, 2024
Deals

Promotions For This Departure

Start Date
End Date
Brochure
Land Price
Quote

From

Saturday,
Aug 03, 2024

To

Saturday,
Aug 17, 2024

$2,660

Get Quote

Current Promotions

Call or submit a quote for award-winning value and service!

Lock it in with $99 Deposit

Mention Promo Code: PT6767

Lock it in with $99 Deposit

Promotion Details

Whether you're dreaming of diving into an adventure in Jordan, eating your way through South Korea or basking in the toasty Italian sun, Intrepid has dropped their deposits so you can make it happen in 2023. Don't wait. Plan your next people and planet-friendly adventure with just $99 this March. Plus receive our AffordableTours.com everyday 5% savings. (Not all dates or itineraries will qualify, please contact your travel consultant for applicable vacations.)

Must Book By Fri, Mar 31, 2023

View Promotion Terms & Conditions ›

The $99 "low deposit" Intrepid Travel offer applies to new bookings made between 12:01am EST 1 March 2023 – 23:59pm PST 31 March 2023, for trips departing before 31 December 2023. Full payment is due 56 days before departure, unless otherwise stated on Intrepid Travel's Booking Conditions. This offer is valid for bookings made in the following currencies only: USD $99, CAD $99. All other currencies are not eligible. The $99 deposit can be paid towards any Intrepid Travel small group adventure trip, excluding the following:
a) All polar trips in the Arctic and Antarctic;
b) Tailor-Made Experiences;
c) Short Break Adventures (including Urban Adventures trips)
d) Gorilla Trek permit trips: YXOG, YXOCC, YXOGC, YGSGC, YXOIC, YXOFC, UBODC, YXOEC, UXODC, YGPU, YGPKC, YGSUS;
e) Inca Trail permit trips: GGTA, GGTBC, GGSEC, GGYM, GGTWC, GGHC, GGSQ, GGSA, GGSYC, GGSF, GGYP, GGYBC, GGSAC, GGKY, GGYDC, GGYA, GGKIC, GGSFC, GGBNC, GGBTC, GGBZC, GGYC, GGSD, GGSGC;
f) Australia trips operated by ATA and KWE: PKBB-B, PKBB-O, PKBL-B, PKBL-O, PKOW-O, PKOL-B, PKOL-O, PKOW-B, PKRB, PKFK, PAR3-O, PAR3Y-O, PAR3-B, PAR3Y-B, PP10, PB10, PBD10, PDB10, PBP10, PNTW6-B, PNTW6-O, PIXC;
h) New Zealand trips operated by Haka: PHRI, PHRN, PHRO, PHRS, PHRWC, PHRXC, PHRYC, PHRZC, PHRUC, PHKN, PHKO, PHKS, PHKYZ, PHKZC;
i) United States trips operated by Wildland Trekking; SKXZ, SKXU, SKXA, SKXL, SKXJ, SKXD, SKXWG, SKXWR, SKXWY, SKXWS, SKXWM, SKXV, SKXCW, SKXW, SKXY, SKXI, SKXE, SKXH, SKXO, SKXB;
j) Canada trips operated by Adventure Canada: SBKA, SBKN, SBKH, SBKG;
The $99 offer is not combinable with any other promotion or discount unless specified. Multiple $99 deposit bookings must not overlap in travel dates, however consecutive $99 deposit bookings are permitted. Offer applies to land element of tour only and cannot be redeemed against flights, additional accommodation, transfers or travel insurance. $99 deposit amount is payable per person, per trip. The trip is subject to availability and confirmation by Intrepid Travel at time of booking. If you wish to cancel and rebook your trip or change dates outside the promotional period, you will be required to pay the full deposit towards the new trip. Intrepid Travel's vaccination policy applies. Except as set out expressly above, Intrepid Travel's Booking Conditions apply. Additional restrictions may apply.

Last Minute Travel Deals

Mention Promo Code: PT7580

Last Minute Travel Deals

Promotion Details

For a limited time, select departures discounted from original price. You'll have to be quick though, these discounts are one-off deals that can disappear at any time. You'll need to pay in full at the time of booking. But other than that, there's nothing stopping you from jumping headfirst into a last-minute adventure. Plus as always receive our AffordableTours.com 5% extra savings. Discount is reflected on website pricing. Not all dates will qualify, please contact your Travel Consultant for full details.

Must Book By Fri, Mar 31, 2023

View Promotion Terms & Conditions ›

Valid on select departure dates only. Discount is reflected on website pricing. Offer is capacity controlled and may be modified or withdrawn at any time. Applicable to new bookings only. Other restrictions may apply.

×

$2,660

Get Quote
Saturday,
Aug 10, 2024
Saturday,
Aug 24, 2024
Deals

Promotions For This Departure

Start Date
End Date
Brochure
Land Price
Quote

From

Saturday,
Aug 10, 2024

To

Saturday,
Aug 24, 2024

$2,660

Get Quote

Current Promotions

Call or submit a quote for award-winning value and service!

Lock it in with $99 Deposit

Mention Promo Code: PT6767

Lock it in with $99 Deposit

Promotion Details

Whether you're dreaming of diving into an adventure in Jordan, eating your way through South Korea or basking in the toasty Italian sun, Intrepid has dropped their deposits so you can make it happen in 2023. Don't wait. Plan your next people and planet-friendly adventure with just $99 this March. Plus receive our AffordableTours.com everyday 5% savings. (Not all dates or itineraries will qualify, please contact your travel consultant for applicable vacations.)

Must Book By Fri, Mar 31, 2023

View Promotion Terms & Conditions ›

The $99 "low deposit" Intrepid Travel offer applies to new bookings made between 12:01am EST 1 March 2023 – 23:59pm PST 31 March 2023, for trips departing before 31 December 2023. Full payment is due 56 days before departure, unless otherwise stated on Intrepid Travel's Booking Conditions. This offer is valid for bookings made in the following currencies only: USD $99, CAD $99. All other currencies are not eligible. The $99 deposit can be paid towards any Intrepid Travel small group adventure trip, excluding the following:
a) All polar trips in the Arctic and Antarctic;
b) Tailor-Made Experiences;
c) Short Break Adventures (including Urban Adventures trips)
d) Gorilla Trek permit trips: YXOG, YXOCC, YXOGC, YGSGC, YXOIC, YXOFC, UBODC, YXOEC, UXODC, YGPU, YGPKC, YGSUS;
e) Inca Trail permit trips: GGTA, GGTBC, GGSEC, GGYM, GGTWC, GGHC, GGSQ, GGSA, GGSYC, GGSF, GGYP, GGYBC, GGSAC, GGKY, GGYDC, GGYA, GGKIC, GGSFC, GGBNC, GGBTC, GGBZC, GGYC, GGSD, GGSGC;
f) Australia trips operated by ATA and KWE: PKBB-B, PKBB-O, PKBL-B, PKBL-O, PKOW-O, PKOL-B, PKOL-O, PKOW-B, PKRB, PKFK, PAR3-O, PAR3Y-O, PAR3-B, PAR3Y-B, PP10, PB10, PBD10, PDB10, PBP10, PNTW6-B, PNTW6-O, PIXC;
h) New Zealand trips operated by Haka: PHRI, PHRN, PHRO, PHRS, PHRWC, PHRXC, PHRYC, PHRZC, PHRUC, PHKN, PHKO, PHKS, PHKYZ, PHKZC;
i) United States trips operated by Wildland Trekking; SKXZ, SKXU, SKXA, SKXL, SKXJ, SKXD, SKXWG, SKXWR, SKXWY, SKXWS, SKXWM, SKXV, SKXCW, SKXW, SKXY, SKXI, SKXE, SKXH, SKXO, SKXB;
j) Canada trips operated by Adventure Canada: SBKA, SBKN, SBKH, SBKG;
The $99 offer is not combinable with any other promotion or discount unless specified. Multiple $99 deposit bookings must not overlap in travel dates, however consecutive $99 deposit bookings are permitted. Offer applies to land element of tour only and cannot be redeemed against flights, additional accommodation, transfers or travel insurance. $99 deposit amount is payable per person, per trip. The trip is subject to availability and confirmation by Intrepid Travel at time of booking. If you wish to cancel and rebook your trip or change dates outside the promotional period, you will be required to pay the full deposit towards the new trip. Intrepid Travel's vaccination policy applies. Except as set out expressly above, Intrepid Travel's Booking Conditions apply. Additional restrictions may apply.

Last Minute Travel Deals

Mention Promo Code: PT7580

Last Minute Travel Deals

Promotion Details

For a limited time, select departures discounted from original price. You'll have to be quick though, these discounts are one-off deals that can disappear at any time. You'll need to pay in full at the time of booking. But other than that, there's nothing stopping you from jumping headfirst into a last-minute adventure. Plus as always receive our AffordableTours.com 5% extra savings. Discount is reflected on website pricing. Not all dates will qualify, please contact your Travel Consultant for full details.

Must Book By Fri, Mar 31, 2023

View Promotion Terms & Conditions ›

Valid on select departure dates only. Discount is reflected on website pricing. Offer is capacity controlled and may be modified or withdrawn at any time. Applicable to new bookings only. Other restrictions may apply.

×

$2,660

Get Quote
Saturday,
Aug 17, 2024
Saturday,
Aug 31, 2024
Deals

Promotions For This Departure

Start Date
End Date
Brochure
Land Price
Quote

From

Saturday,
Aug 17, 2024

To

Saturday,
Aug 31, 2024

$2,660

Get Quote

Current Promotions

Call or submit a quote for award-winning value and service!

Lock it in with $99 Deposit

Mention Promo Code: PT6767

Lock it in with $99 Deposit

Promotion Details

Whether you're dreaming of diving into an adventure in Jordan, eating your way through South Korea or basking in the toasty Italian sun, Intrepid has dropped their deposits so you can make it happen in 2023. Don't wait. Plan your next people and planet-friendly adventure with just $99 this March. Plus receive our AffordableTours.com everyday 5% savings. (Not all dates or itineraries will qualify, please contact your travel consultant for applicable vacations.)

Must Book By Fri, Mar 31, 2023

View Promotion Terms & Conditions ›

The $99 "low deposit" Intrepid Travel offer applies to new bookings made between 12:01am EST 1 March 2023 – 23:59pm PST 31 March 2023, for trips departing before 31 December 2023. Full payment is due 56 days before departure, unless otherwise stated on Intrepid Travel's Booking Conditions. This offer is valid for bookings made in the following currencies only: USD $99, CAD $99. All other currencies are not eligible. The $99 deposit can be paid towards any Intrepid Travel small group adventure trip, excluding the following:
a) All polar trips in the Arctic and Antarctic;
b) Tailor-Made Experiences;
c) Short Break Adventures (including Urban Adventures trips)
d) Gorilla Trek permit trips: YXOG, YXOCC, YXOGC, YGSGC, YXOIC, YXOFC, UBODC, YXOEC, UXODC, YGPU, YGPKC, YGSUS;
e) Inca Trail permit trips: GGTA, GGTBC, GGSEC, GGYM, GGTWC, GGHC, GGSQ, GGSA, GGSYC, GGSF, GGYP, GGYBC, GGSAC, GGKY, GGYDC, GGYA, GGKIC, GGSFC, GGBNC, GGBTC, GGBZC, GGYC, GGSD, GGSGC;
f) Australia trips operated by ATA and KWE: PKBB-B, PKBB-O, PKBL-B, PKBL-O, PKOW-O, PKOL-B, PKOL-O, PKOW-B, PKRB, PKFK, PAR3-O, PAR3Y-O, PAR3-B, PAR3Y-B, PP10, PB10, PBD10, PDB10, PBP10, PNTW6-B, PNTW6-O, PIXC;
h) New Zealand trips operated by Haka: PHRI, PHRN, PHRO, PHRS, PHRWC, PHRXC, PHRYC, PHRZC, PHRUC, PHKN, PHKO, PHKS, PHKYZ, PHKZC;
i) United States trips operated by Wildland Trekking; SKXZ, SKXU, SKXA, SKXL, SKXJ, SKXD, SKXWG, SKXWR, SKXWY, SKXWS, SKXWM, SKXV, SKXCW, SKXW, SKXY, SKXI, SKXE, SKXH, SKXO, SKXB;
j) Canada trips operated by Adventure Canada: SBKA, SBKN, SBKH, SBKG;
The $99 offer is not combinable with any other promotion or discount unless specified. Multiple $99 deposit bookings must not overlap in travel dates, however consecutive $99 deposit bookings are permitted. Offer applies to land element of tour only and cannot be redeemed against flights, additional accommodation, transfers or travel insurance. $99 deposit amount is payable per person, per trip. The trip is subject to availability and confirmation by Intrepid Travel at time of booking. If you wish to cancel and rebook your trip or change dates outside the promotional period, you will be required to pay the full deposit towards the new trip. Intrepid Travel's vaccination policy applies. Except as set out expressly above, Intrepid Travel's Booking Conditions apply. Additional restrictions may apply.

Last Minute Travel Deals

Mention Promo Code: PT7580

Last Minute Travel Deals

Promotion Details

For a limited time, select departures discounted from original price. You'll have to be quick though, these discounts are one-off deals that can disappear at any time. You'll need to pay in full at the time of booking. But other than that, there's nothing stopping you from jumping headfirst into a last-minute adventure. Plus as always receive our AffordableTours.com 5% extra savings. Discount is reflected on website pricing. Not all dates will qualify, please contact your Travel Consultant for full details.

Must Book By Fri, Mar 31, 2023

View Promotion Terms & Conditions ›

Valid on select departure dates only. Discount is reflected on website pricing. Offer is capacity controlled and may be modified or withdrawn at any time. Applicable to new bookings only. Other restrictions may apply.

×

$2,660

Get Quote
Saturday,
Aug 24, 2024
Saturday,
Sep 07, 2024
Deals

Promotions For This Departure

Start Date
End Date
Brochure
Land Price
Quote

From

Saturday,
Aug 24, 2024

To

Saturday,
Sep 07, 2024

$2,660

Get Quote

Current Promotions

Call or submit a quote for award-winning value and service!

Lock it in with $99 Deposit

Mention Promo Code: PT6767

Lock it in with $99 Deposit

Promotion Details

Whether you're dreaming of diving into an adventure in Jordan, eating your way through South Korea or basking in the toasty Italian sun, Intrepid has dropped their deposits so you can make it happen in 2023. Don't wait. Plan your next people and planet-friendly adventure with just $99 this March. Plus receive our AffordableTours.com everyday 5% savings. (Not all dates or itineraries will qualify, please contact your travel consultant for applicable vacations.)

Must Book By Fri, Mar 31, 2023

View Promotion Terms & Conditions ›

The $99 "low deposit" Intrepid Travel offer applies to new bookings made between 12:01am EST 1 March 2023 – 23:59pm PST 31 March 2023, for trips departing before 31 December 2023. Full payment is due 56 days before departure, unless otherwise stated on Intrepid Travel's Booking Conditions. This offer is valid for bookings made in the following currencies only: USD $99, CAD $99. All other currencies are not eligible. The $99 deposit can be paid towards any Intrepid Travel small group adventure trip, excluding the following:
a) All polar trips in the Arctic and Antarctic;
b) Tailor-Made Experiences;
c) Short Break Adventures (including Urban Adventures trips)
d) Gorilla Trek permit trips: YXOG, YXOCC, YXOGC, YGSGC, YXOIC, YXOFC, UBODC, YXOEC, UXODC, YGPU, YGPKC, YGSUS;
e) Inca Trail permit trips: GGTA, GGTBC, GGSEC, GGYM, GGTWC, GGHC, GGSQ, GGSA, GGSYC, GGSF, GGYP, GGYBC, GGSAC, GGKY, GGYDC, GGYA, GGKIC, GGSFC, GGBNC, GGBTC, GGBZC, GGYC, GGSD, GGSGC;
f) Australia trips operated by ATA and KWE: PKBB-B, PKBB-O, PKBL-B, PKBL-O, PKOW-O, PKOL-B, PKOL-O, PKOW-B, PKRB, PKFK, PAR3-O, PAR3Y-O, PAR3-B, PAR3Y-B, PP10, PB10, PBD10, PDB10, PBP10, PNTW6-B, PNTW6-O, PIXC;
h) New Zealand trips operated by Haka: PHRI, PHRN, PHRO, PHRS, PHRWC, PHRXC, PHRYC, PHRZC, PHRUC, PHKN, PHKO, PHKS, PHKYZ, PHKZC;
i) United States trips operated by Wildland Trekking; SKXZ, SKXU, SKXA, SKXL, SKXJ, SKXD, SKXWG, SKXWR, SKXWY, SKXWS, SKXWM, SKXV, SKXCW, SKXW, SKXY, SKXI, SKXE, SKXH, SKXO, SKXB;
j) Canada trips operated by Adventure Canada: SBKA, SBKN, SBKH, SBKG;
The $99 offer is not combinable with any other promotion or discount unless specified. Multiple $99 deposit bookings must not overlap in travel dates, however consecutive $99 deposit bookings are permitted. Offer applies to land element of tour only and cannot be redeemed against flights, additional accommodation, transfers or travel insurance. $99 deposit amount is payable per person, per trip. The trip is subject to availability and confirmation by Intrepid Travel at time of booking. If you wish to cancel and rebook your trip or change dates outside the promotional period, you will be required to pay the full deposit towards the new trip. Intrepid Travel's vaccination policy applies. Except as set out expressly above, Intrepid Travel's Booking Conditions apply. Additional restrictions may apply.

Last Minute Travel Deals

Mention Promo Code: PT7580

Last Minute Travel Deals

Promotion Details

For a limited time, select departures discounted from original price. You'll have to be quick though, these discounts are one-off deals that can disappear at any time. You'll need to pay in full at the time of booking. But other than that, there's nothing stopping you from jumping headfirst into a last-minute adventure. Plus as always receive our AffordableTours.com 5% extra savings. Discount is reflected on website pricing. Not all dates will qualify, please contact your Travel Consultant for full details.

Must Book By Fri, Mar 31, 2023

View Promotion Terms & Conditions ›

Valid on select departure dates only. Discount is reflected on website pricing. Offer is capacity controlled and may be modified or withdrawn at any time. Applicable to new bookings only. Other restrictions may apply.

×

$2,660

Get Quote
Saturday,
Aug 31, 2024
Saturday,
Sep 14, 2024
Deals

Promotions For This Departure

Start Date
End Date
Brochure
Land Price
Quote

From

Saturday,
Aug 31, 2024

To

Saturday,
Sep 14, 2024

$2,660

Get Quote

Current Promotions

Call or submit a quote for award-winning value and service!

Lock it in with $99 Deposit

Mention Promo Code: PT6767

Lock it in with $99 Deposit

Promotion Details

Whether you're dreaming of diving into an adventure in Jordan, eating your way through South Korea or basking in the toasty Italian sun, Intrepid has dropped their deposits so you can make it happen in 2023. Don't wait. Plan your next people and planet-friendly adventure with just $99 this March. Plus receive our AffordableTours.com everyday 5% savings. (Not all dates or itineraries will qualify, please contact your travel consultant for applicable vacations.)

Must Book By Fri, Mar 31, 2023

View Promotion Terms & Conditions ›

The $99 "low deposit" Intrepid Travel offer applies to new bookings made between 12:01am EST 1 March 2023 – 23:59pm PST 31 March 2023, for trips departing before 31 December 2023. Full payment is due 56 days before departure, unless otherwise stated on Intrepid Travel's Booking Conditions. This offer is valid for bookings made in the following currencies only: USD $99, CAD $99. All other currencies are not eligible. The $99 deposit can be paid towards any Intrepid Travel small group adventure trip, excluding the following:
a) All polar trips in the Arctic and Antarctic;
b) Tailor-Made Experiences;
c) Short Break Adventures (including Urban Adventures trips)
d) Gorilla Trek permit trips: YXOG, YXOCC, YXOGC, YGSGC, YXOIC, YXOFC, UBODC, YXOEC, UXODC, YGPU, YGPKC, YGSUS;
e) Inca Trail permit trips: GGTA, GGTBC, GGSEC, GGYM, GGTWC, GGHC, GGSQ, GGSA, GGSYC, GGSF, GGYP, GGYBC, GGSAC, GGKY, GGYDC, GGYA, GGKIC, GGSFC, GGBNC, GGBTC, GGBZC, GGYC, GGSD, GGSGC;
f) Australia trips operated by ATA and KWE: PKBB-B, PKBB-O, PKBL-B, PKBL-O, PKOW-O, PKOL-B, PKOL-O, PKOW-B, PKRB, PKFK, PAR3-O, PAR3Y-O, PAR3-B, PAR3Y-B, PP10, PB10, PBD10, PDB10, PBP10, PNTW6-B, PNTW6-O, PIXC;
h) New Zealand trips operated by Haka: PHRI, PHRN, PHRO, PHRS, PHRWC, PHRXC, PHRYC, PHRZC, PHRUC, PHKN, PHKO, PHKS, PHKYZ, PHKZC;
i) United States trips operated by Wildland Trekking; SKXZ, SKXU, SKXA, SKXL, SKXJ, SKXD, SKXWG, SKXWR, SKXWY, SKXWS, SKXWM, SKXV, SKXCW, SKXW, SKXY, SKXI, SKXE, SKXH, SKXO, SKXB;
j) Canada trips operated by Adventure Canada: SBKA, SBKN, SBKH, SBKG;
The $99 offer is not combinable with any other promotion or discount unless specified. Multiple $99 deposit bookings must not overlap in travel dates, however consecutive $99 deposit bookings are permitted. Offer applies to land element of tour only and cannot be redeemed against flights, additional accommodation, transfers or travel insurance. $99 deposit amount is payable per person, per trip. The trip is subject to availability and confirmation by Intrepid Travel at time of booking. If you wish to cancel and rebook your trip or change dates outside the promotional period, you will be required to pay the full deposit towards the new trip. Intrepid Travel's vaccination policy applies. Except as set out expressly above, Intrepid Travel's Booking Conditions apply. Additional restrictions may apply.

Last Minute Travel Deals

Mention Promo Code: PT7580

Last Minute Travel Deals

Promotion Details

For a limited time, select departures discounted from original price. You'll have to be quick though, these discounts are one-off deals that can disappear at any time. You'll need to pay in full at the time of booking. But other than that, there's nothing stopping you from jumping headfirst into a last-minute adventure. Plus as always receive our AffordableTours.com 5% extra savings. Discount is reflected on website pricing. Not all dates will qualify, please contact your Travel Consultant for full details.

Must Book By Fri, Mar 31, 2023

View Promotion Terms & Conditions ›

Valid on select departure dates only. Discount is reflected on website pricing. Offer is capacity controlled and may be modified or withdrawn at any time. Applicable to new bookings only. Other restrictions may apply.

×

$2,660

Get Quote
Saturday,
Sep 14, 2024
Saturday,
Sep 28, 2024
Deals

Promotions For This Departure

Start Date
End Date
Brochure
Land Price
Quote

From

Saturday,
Sep 14, 2024

To

Saturday,
Sep 28, 2024

$2,660

Get Quote

Current Promotions

Call or submit a quote for award-winning value and service!

Lock it in with $99 Deposit

Mention Promo Code: PT6767

Lock it in with $99 Deposit

Promotion Details

Whether you're dreaming of diving into an adventure in Jordan, eating your way through South Korea or basking in the toasty Italian sun, Intrepid has dropped their deposits so you can make it happen in 2023. Don't wait. Plan your next people and planet-friendly adventure with just $99 this March. Plus receive our AffordableTours.com everyday 5% savings. (Not all dates or itineraries will qualify, please contact your travel consultant for applicable vacations.)

Must Book By Fri, Mar 31, 2023

View Promotion Terms & Conditions ›

The $99 "low deposit" Intrepid Travel offer applies to new bookings made between 12:01am EST 1 March 2023 – 23:59pm PST 31 March 2023, for trips departing before 31 December 2023. Full payment is due 56 days before departure, unless otherwise stated on Intrepid Travel's Booking Conditions. This offer is valid for bookings made in the following currencies only: USD $99, CAD $99. All other currencies are not eligible. The $99 deposit can be paid towards any Intrepid Travel small group adventure trip, excluding the following:
a) All polar trips in the Arctic and Antarctic;
b) Tailor-Made Experiences;
c) Short Break Adventures (including Urban Adventures trips)
d) Gorilla Trek permit trips: YXOG, YXOCC, YXOGC, YGSGC, YXOIC, YXOFC, UBODC, YXOEC, UXODC, YGPU, YGPKC, YGSUS;
e) Inca Trail permit trips: GGTA, GGTBC, GGSEC, GGYM, GGTWC, GGHC, GGSQ, GGSA, GGSYC, GGSF, GGYP, GGYBC, GGSAC, GGKY, GGYDC, GGYA, GGKIC, GGSFC, GGBNC, GGBTC, GGBZC, GGYC, GGSD, GGSGC;
f) Australia trips operated by ATA and KWE: PKBB-B, PKBB-O, PKBL-B, PKBL-O, PKOW-O, PKOL-B, PKOL-O, PKOW-B, PKRB, PKFK, PAR3-O, PAR3Y-O, PAR3-B, PAR3Y-B, PP10, PB10, PBD10, PDB10, PBP10, PNTW6-B, PNTW6-O, PIXC;
h) New Zealand trips operated by Haka: PHRI, PHRN, PHRO, PHRS, PHRWC, PHRXC, PHRYC, PHRZC, PHRUC, PHKN, PHKO, PHKS, PHKYZ, PHKZC;
i) United States trips operated by Wildland Trekking; SKXZ, SKXU, SKXA, SKXL, SKXJ, SKXD, SKXWG, SKXWR, SKXWY, SKXWS, SKXWM, SKXV, SKXCW, SKXW, SKXY, SKXI, SKXE, SKXH, SKXO, SKXB;
j) Canada trips operated by Adventure Canada: SBKA, SBKN, SBKH, SBKG;
The $99 offer is not combinable with any other promotion or discount unless specified. Multiple $99 deposit bookings must not overlap in travel dates, however consecutive $99 deposit bookings are permitted. Offer applies to land element of tour only and cannot be redeemed against flights, additional accommodation, transfers or travel insurance. $99 deposit amount is payable per person, per trip. The trip is subject to availability and confirmation by Intrepid Travel at time of booking. If you wish to cancel and rebook your trip or change dates outside the promotional period, you will be required to pay the full deposit towards the new trip. Intrepid Travel's vaccination policy applies. Except as set out expressly above, Intrepid Travel's Booking Conditions apply. Additional restrictions may apply.

Last Minute Travel Deals

Mention Promo Code: PT7580

Last Minute Travel Deals

Promotion Details

For a limited time, select departures discounted from original price. You'll have to be quick though, these discounts are one-off deals that can disappear at any time. You'll need to pay in full at the time of booking. But other than that, there's nothing stopping you from jumping headfirst into a last-minute adventure. Plus as always receive our AffordableTours.com 5% extra savings. Discount is reflected on website pricing. Not all dates will qualify, please contact your Travel Consultant for full details.

Must Book By Fri, Mar 31, 2023

View Promotion Terms & Conditions ›

Valid on select departure dates only. Discount is reflected on website pricing. Offer is capacity controlled and may be modified or withdrawn at any time. Applicable to new bookings only. Other restrictions may apply.

×

$2,660

Get Quote
Saturday,
Oct 05, 2024
Saturday,
Oct 19, 2024
Deals

Promotions For This Departure

Start Date
End Date
Brochure
Land Price
Quote

From

Saturday,
Oct 05, 2024

To

Saturday,
Oct 19, 2024

$2,660

Get Quote

Current Promotions

Call or submit a quote for award-winning value and service!

Lock it in with $99 Deposit

Mention Promo Code: PT6767

Lock it in with $99 Deposit

Promotion Details

Whether you're dreaming of diving into an adventure in Jordan, eating your way through South Korea or basking in the toasty Italian sun, Intrepid has dropped their deposits so you can make it happen in 2023. Don't wait. Plan your next people and planet-friendly adventure with just $99 this March. Plus receive our AffordableTours.com everyday 5% savings. (Not all dates or itineraries will qualify, please contact your travel consultant for applicable vacations.)

Must Book By Fri, Mar 31, 2023

View Promotion Terms & Conditions ›

The $99 "low deposit" Intrepid Travel offer applies to new bookings made between 12:01am EST 1 March 2023 – 23:59pm PST 31 March 2023, for trips departing before 31 December 2023. Full payment is due 56 days before departure, unless otherwise stated on Intrepid Travel's Booking Conditions. This offer is valid for bookings made in the following currencies only: USD $99, CAD $99. All other currencies are not eligible. The $99 deposit can be paid towards any Intrepid Travel small group adventure trip, excluding the following:
a) All polar trips in the Arctic and Antarctic;
b) Tailor-Made Experiences;
c) Short Break Adventures (including Urban Adventures trips)
d) Gorilla Trek permit trips: YXOG, YXOCC, YXOGC, YGSGC, YXOIC, YXOFC, UBODC, YXOEC, UXODC, YGPU, YGPKC, YGSUS;
e) Inca Trail permit trips: GGTA, GGTBC, GGSEC, GGYM, GGTWC, GGHC, GGSQ, GGSA, GGSYC, GGSF, GGYP, GGYBC, GGSAC, GGKY, GGYDC, GGYA, GGKIC, GGSFC, GGBNC, GGBTC, GGBZC, GGYC, GGSD, GGSGC;
f) Australia trips operated by ATA and KWE: PKBB-B, PKBB-O, PKBL-B, PKBL-O, PKOW-O, PKOL-B, PKOL-O, PKOW-B, PKRB, PKFK, PAR3-O, PAR3Y-O, PAR3-B, PAR3Y-B, PP10, PB10, PBD10, PDB10, PBP10, PNTW6-B, PNTW6-O, PIXC;
h) New Zealand trips operated by Haka: PHRI, PHRN, PHRO, PHRS, PHRWC, PHRXC, PHRYC, PHRZC, PHRUC, PHKN, PHKO, PHKS, PHKYZ, PHKZC;
i) United States trips operated by Wildland Trekking; SKXZ, SKXU, SKXA, SKXL, SKXJ, SKXD, SKXWG, SKXWR, SKXWY, SKXWS, SKXWM, SKXV, SKXCW, SKXW, SKXY, SKXI, SKXE, SKXH, SKXO, SKXB;
j) Canada trips operated by Adventure Canada: SBKA, SBKN, SBKH, SBKG;
The $99 offer is not combinable with any other promotion or discount unless specified. Multiple $99 deposit bookings must not overlap in travel dates, however consecutive $99 deposit bookings are permitted. Offer applies to land element of tour only and cannot be redeemed against flights, additional accommodation, transfers or travel insurance. $99 deposit amount is payable per person, per trip. The trip is subject to availability and confirmation by Intrepid Travel at time of booking. If you wish to cancel and rebook your trip or change dates outside the promotional period, you will be required to pay the full deposit towards the new trip. Intrepid Travel's vaccination policy applies. Except as set out expressly above, Intrepid Travel's Booking Conditions apply. Additional restrictions may apply.

Last Minute Travel Deals

Mention Promo Code: PT7580

Last Minute Travel Deals

Promotion Details

For a limited time, select departures discounted from original price. You'll have to be quick though, these discounts are one-off deals that can disappear at any time. You'll need to pay in full at the time of booking. But other than that, there's nothing stopping you from jumping headfirst into a last-minute adventure. Plus as always receive our AffordableTours.com 5% extra savings. Discount is reflected on website pricing. Not all dates will qualify, please contact your Travel Consultant for full details.

Must Book By Fri, Mar 31, 2023

View Promotion Terms & Conditions ›

Valid on select departure dates only. Discount is reflected on website pricing. Offer is capacity controlled and may be modified or withdrawn at any time. Applicable to new bookings only. Other restrictions may apply.

×

$2,660

Get Quote
Saturday,
Oct 12, 2024
Saturday,
Oct 26, 2024
Deals

Promotions For This Departure

Start Date
End Date
Brochure
Land Price
Quote

From

Saturday,
Oct 12, 2024

To

Saturday,
Oct 26, 2024

$2,660

Get Quote

Current Promotions

Call or submit a quote for award-winning value and service!

Lock it in with $99 Deposit

Mention Promo Code: PT6767

Lock it in with $99 Deposit

Promotion Details

Whether you're dreaming of diving into an adventure in Jordan, eating your way through South Korea or basking in the toasty Italian sun, Intrepid has dropped their deposits so you can make it happen in 2023. Don't wait. Plan your next people and planet-friendly adventure with just $99 this March. Plus receive our AffordableTours.com everyday 5% savings. (Not all dates or itineraries will qualify, please contact your travel consultant for applicable vacations.)

Must Book By Fri, Mar 31, 2023

View Promotion Terms & Conditions ›

The $99 "low deposit" Intrepid Travel offer applies to new bookings made between 12:01am EST 1 March 2023 – 23:59pm PST 31 March 2023, for trips departing before 31 December 2023. Full payment is due 56 days before departure, unless otherwise stated on Intrepid Travel's Booking Conditions. This offer is valid for bookings made in the following currencies only: USD $99, CAD $99. All other currencies are not eligible. The $99 deposit can be paid towards any Intrepid Travel small group adventure trip, excluding the following:
a) All polar trips in the Arctic and Antarctic;
b) Tailor-Made Experiences;
c) Short Break Adventures (including Urban Adventures trips)
d) Gorilla Trek permit trips: YXOG, YXOCC, YXOGC, YGSGC, YXOIC, YXOFC, UBODC, YXOEC, UXODC, YGPU, YGPKC, YGSUS;
e) Inca Trail permit trips: GGTA, GGTBC, GGSEC, GGYM, GGTWC, GGHC, GGSQ, GGSA, GGSYC, GGSF, GGYP, GGYBC, GGSAC, GGKY, GGYDC, GGYA, GGKIC, GGSFC, GGBNC, GGBTC, GGBZC, GGYC, GGSD, GGSGC;
f) Australia trips operated by ATA and KWE: PKBB-B, PKBB-O, PKBL-B, PKBL-O, PKOW-O, PKOL-B, PKOL-O, PKOW-B, PKRB, PKFK, PAR3-O, PAR3Y-O, PAR3-B, PAR3Y-B, PP10, PB10, PBD10, PDB10, PBP10, PNTW6-B, PNTW6-O, PIXC;
h) New Zealand trips operated by Haka: PHRI, PHRN, PHRO, PHRS, PHRWC, PHRXC, PHRYC, PHRZC, PHRUC, PHKN, PHKO, PHKS, PHKYZ, PHKZC;
i) United States trips operated by Wildland Trekking; SKXZ, SKXU, SKXA, SKXL, SKXJ, SKXD, SKXWG, SKXWR, SKXWY, SKXWS, SKXWM, SKXV, SKXCW, SKXW, SKXY, SKXI, SKXE, SKXH, SKXO, SKXB;
j) Canada trips operated by Adventure Canada: SBKA, SBKN, SBKH, SBKG;
The $99 offer is not combinable with any other promotion or discount unless specified. Multiple $99 deposit bookings must not overlap in travel dates, however consecutive $99 deposit bookings are permitted. Offer applies to land element of tour only and cannot be redeemed against flights, additional accommodation, transfers or travel insurance. $99 deposit amount is payable per person, per trip. The trip is subject to availability and confirmation by Intrepid Travel at time of booking. If you wish to cancel and rebook your trip or change dates outside the promotional period, you will be required to pay the full deposit towards the new trip. Intrepid Travel's vaccination policy applies. Except as set out expressly above, Intrepid Travel's Booking Conditions apply. Additional restrictions may apply.

Last Minute Travel Deals

Mention Promo Code: PT7580

Last Minute Travel Deals

Promotion Details

For a limited time, select departures discounted from original price. You'll have to be quick though, these discounts are one-off deals that can disappear at any time. You'll need to pay in full at the time of booking. But other than that, there's nothing stopping you from jumping headfirst into a last-minute adventure. Plus as always receive our AffordableTours.com 5% extra savings. Discount is reflected on website pricing. Not all dates will qualify, please contact your Travel Consultant for full details.

Must Book By Fri, Mar 31, 2023

View Promotion Terms & Conditions ›

Valid on select departure dates only. Discount is reflected on website pricing. Offer is capacity controlled and may be modified or withdrawn at any time. Applicable to new bookings only. Other restrictions may apply.

×

$2,660

Get Quote
Wednesday,
Oct 16, 2024
Wednesday,
Oct 30, 2024
Deals

Promotions For This Departure

Start Date
End Date
Brochure
Land Price
Quote

From

Wednesday,
Oct 16, 2024

To

Wednesday,
Oct 30, 2024

$2,660

Get Quote

Current Promotions

Call or submit a quote for award-winning value and service!

Lock it in with $99 Deposit

Mention Promo Code: PT6767

Lock it in with $99 Deposit

Promotion Details

Whether you're dreaming of diving into an adventure in Jordan, eating your way through South Korea or basking in the toasty Italian sun, Intrepid has dropped their deposits so you can make it happen in 2023. Don't wait. Plan your next people and planet-friendly adventure with just $99 this March. Plus receive our AffordableTours.com everyday 5% savings. (Not all dates or itineraries will qualify, please contact your travel consultant for applicable vacations.)

Must Book By Fri, Mar 31, 2023

View Promotion Terms & Conditions ›

The $99 "low deposit" Intrepid Travel offer applies to new bookings made between 12:01am EST 1 March 2023 – 23:59pm PST 31 March 2023, for trips departing before 31 December 2023. Full payment is due 56 days before departure, unless otherwise stated on Intrepid Travel's Booking Conditions. This offer is valid for bookings made in the following currencies only: USD $99, CAD $99. All other currencies are not eligible. The $99 deposit can be paid towards any Intrepid Travel small group adventure trip, excluding the following:
a) All polar trips in the Arctic and Antarctic;
b) Tailor-Made Experiences;
c) Short Break Adventures (including Urban Adventures trips)
d) Gorilla Trek permit trips: YXOG, YXOCC, YXOGC, YGSGC, YXOIC, YXOFC, UBODC, YXOEC, UXODC, YGPU, YGPKC, YGSUS;
e) Inca Trail permit trips: GGTA, GGTBC, GGSEC, GGYM, GGTWC, GGHC, GGSQ, GGSA, GGSYC, GGSF, GGYP, GGYBC, GGSAC, GGKY, GGYDC, GGYA, GGKIC, GGSFC, GGBNC, GGBTC, GGBZC, GGYC, GGSD, GGSGC;
f) Australia trips operated by ATA and KWE: PKBB-B, PKBB-O, PKBL-B, PKBL-O, PKOW-O, PKOL-B, PKOL-O, PKOW-B, PKRB, PKFK, PAR3-O, PAR3Y-O, PAR3-B, PAR3Y-B, PP10, PB10, PBD10, PDB10, PBP10, PNTW6-B, PNTW6-O, PIXC;
h) New Zealand trips operated by Haka: PHRI, PHRN, PHRO, PHRS, PHRWC, PHRXC, PHRYC, PHRZC, PHRUC, PHKN, PHKO, PHKS, PHKYZ, PHKZC;
i) United States trips operated by Wildland Trekking; SKXZ, SKXU, SKXA, SKXL, SKXJ, SKXD, SKXWG, SKXWR, SKXWY, SKXWS, SKXWM, SKXV, SKXCW, SKXW, SKXY, SKXI, SKXE, SKXH, SKXO, SKXB;
j) Canada trips operated by Adventure Canada: SBKA, SBKN, SBKH, SBKG;
The $99 offer is not combinable with any other promotion or discount unless specified. Multiple $99 deposit bookings must not overlap in travel dates, however consecutive $99 deposit bookings are permitted. Offer applies to land element of tour only and cannot be redeemed against flights, additional accommodation, transfers or travel insurance. $99 deposit amount is payable per person, per trip. The trip is subject to availability and confirmation by Intrepid Travel at time of booking. If you wish to cancel and rebook your trip or change dates outside the promotional period, you will be required to pay the full deposit towards the new trip. Intrepid Travel's vaccination policy applies. Except as set out expressly above, Intrepid Travel's Booking Conditions apply. Additional restrictions may apply.

Last Minute Travel Deals

Mention Promo Code: PT7580

Last Minute Travel Deals

Promotion Details

For a limited time, select departures discounted from original price. You'll have to be quick though, these discounts are one-off deals that can disappear at any time. You'll need to pay in full at the time of booking. But other than that, there's nothing stopping you from jumping headfirst into a last-minute adventure. Plus as always receive our AffordableTours.com 5% extra savings. Discount is reflected on website pricing. Not all dates will qualify, please contact your Travel Consultant for full details.

Must Book By Fri, Mar 31, 2023

View Promotion Terms & Conditions ›

Valid on select departure dates only. Discount is reflected on website pricing. Offer is capacity controlled and may be modified or withdrawn at any time. Applicable to new bookings only. Other restrictions may apply.

×

$2,660

Get Quote
Saturday,
Oct 19, 2024
Saturday,
Nov 02, 2024
Deals

Promotions For This Departure

Start Date
End Date
Brochure
Land Price
Quote

From

Saturday,
Oct 19, 2024

To

Saturday,
Nov 02, 2024

$2,660

Get Quote

Current Promotions

Call or submit a quote for award-winning value and service!

Lock it in with $99 Deposit

Mention Promo Code: PT6767

Lock it in with $99 Deposit

Promotion Details

Whether you're dreaming of diving into an adventure in Jordan, eating your way through South Korea or basking in the toasty Italian sun, Intrepid has dropped their deposits so you can make it happen in 2023. Don't wait. Plan your next people and planet-friendly adventure with just $99 this March. Plus receive our AffordableTours.com everyday 5% savings. (Not all dates or itineraries will qualify, please contact your travel consultant for applicable vacations.)

Must Book By Fri, Mar 31, 2023

View Promotion Terms & Conditions ›

The $99 "low deposit" Intrepid Travel offer applies to new bookings made between 12:01am EST 1 March 2023 – 23:59pm PST 31 March 2023, for trips departing before 31 December 2023. Full payment is due 56 days before departure, unless otherwise stated on Intrepid Travel's Booking Conditions. This offer is valid for bookings made in the following currencies only: USD $99, CAD $99. All other currencies are not eligible. The $99 deposit can be paid towards any Intrepid Travel small group adventure trip, excluding the following:
a) All polar trips in the Arctic and Antarctic;
b) Tailor-Made Experiences;
c) Short Break Adventures (including Urban Adventures trips)
d) Gorilla Trek permit trips: YXOG, YXOCC, YXOGC, YGSGC, YXOIC, YXOFC, UBODC, YXOEC, UXODC, YGPU, YGPKC, YGSUS;
e) Inca Trail permit trips: GGTA, GGTBC, GGSEC, GGYM, GGTWC, GGHC, GGSQ, GGSA, GGSYC, GGSF, GGYP, GGYBC, GGSAC, GGKY, GGYDC, GGYA, GGKIC, GGSFC, GGBNC, GGBTC, GGBZC, GGYC, GGSD, GGSGC;
f) Australia trips operated by ATA and KWE: PKBB-B, PKBB-O, PKBL-B, PKBL-O, PKOW-O, PKOL-B, PKOL-O, PKOW-B, PKRB, PKFK, PAR3-O, PAR3Y-O, PAR3-B, PAR3Y-B, PP10, PB10, PBD10, PDB10, PBP10, PNTW6-B, PNTW6-O, PIXC;
h) New Zealand trips operated by Haka: PHRI, PHRN, PHRO, PHRS, PHRWC, PHRXC, PHRYC, PHRZC, PHRUC, PHKN, PHKO, PHKS, PHKYZ, PHKZC;
i) United States trips operated by Wildland Trekking; SKXZ, SKXU, SKXA, SKXL, SKXJ, SKXD, SKXWG, SKXWR, SKXWY, SKXWS, SKXWM, SKXV, SKXCW, SKXW, SKXY, SKXI, SKXE, SKXH, SKXO, SKXB;
j) Canada trips operated by Adventure Canada: SBKA, SBKN, SBKH, SBKG;
The $99 offer is not combinable with any other promotion or discount unless specified. Multiple $99 deposit bookings must not overlap in travel dates, however consecutive $99 deposit bookings are permitted. Offer applies to land element of tour only and cannot be redeemed against flights, additional accommodation, transfers or travel insurance. $99 deposit amount is payable per person, per trip. The trip is subject to availability and confirmation by Intrepid Travel at time of booking. If you wish to cancel and rebook your trip or change dates outside the promotional period, you will be required to pay the full deposit towards the new trip. Intrepid Travel's vaccination policy applies. Except as set out expressly above, Intrepid Travel's Booking Conditions apply. Additional restrictions may apply.

Last Minute Travel Deals

Mention Promo Code: PT7580

Last Minute Travel Deals

Promotion Details

For a limited time, select departures discounted from original price. You'll have to be quick though, these discounts are one-off deals that can disappear at any time. You'll need to pay in full at the time of booking. But other than that, there's nothing stopping you from jumping headfirst into a last-minute adventure. Plus as always receive our AffordableTours.com 5% extra savings. Discount is reflected on website pricing. Not all dates will qualify, please contact your Travel Consultant for full details.

Must Book By Fri, Mar 31, 2023

View Promotion Terms & Conditions ›

Valid on select departure dates only. Discount is reflected on website pricing. Offer is capacity controlled and may be modified or withdrawn at any time. Applicable to new bookings only. Other restrictions may apply.

×

$2,660

Get Quote
Saturday,
Oct 26, 2024
Saturday,
Nov 09, 2024
Deals

Promotions For This Departure

Start Date
End Date
Brochure
Land Price
Quote

From

Saturday,
Oct 26, 2024

To

Saturday,
Nov 09, 2024

$2,660

Get Quote

Current Promotions

Call or submit a quote for award-winning value and service!

Lock it in with $99 Deposit

Mention Promo Code: PT6767

Lock it in with $99 Deposit

Promotion Details

Whether you're dreaming of diving into an adventure in Jordan, eating your way through South Korea or basking in the toasty Italian sun, Intrepid has dropped their deposits so you can make it happen in 2023. Don't wait. Plan your next people and planet-friendly adventure with just $99 this March. Plus receive our AffordableTours.com everyday 5% savings. (Not all dates or itineraries will qualify, please contact your travel consultant for applicable vacations.)

Must Book By Fri, Mar 31, 2023

View Promotion Terms & Conditions ›

The $99 "low deposit" Intrepid Travel offer applies to new bookings made between 12:01am EST 1 March 2023 – 23:59pm PST 31 March 2023, for trips departing before 31 December 2023. Full payment is due 56 days before departure, unless otherwise stated on Intrepid Travel's Booking Conditions. This offer is valid for bookings made in the following currencies only: USD $99, CAD $99. All other currencies are not eligible. The $99 deposit can be paid towards any Intrepid Travel small group adventure trip, excluding the following:
a) All polar trips in the Arctic and Antarctic;
b) Tailor-Made Experiences;
c) Short Break Adventures (including Urban Adventures trips)
d) Gorilla Trek permit trips: YXOG, YXOCC, YXOGC, YGSGC, YXOIC, YXOFC, UBODC, YXOEC, UXODC, YGPU, YGPKC, YGSUS;
e) Inca Trail permit trips: GGTA, GGTBC, GGSEC, GGYM, GGTWC, GGHC, GGSQ, GGSA, GGSYC, GGSF, GGYP, GGYBC, GGSAC, GGKY, GGYDC, GGYA, GGKIC, GGSFC, GGBNC, GGBTC, GGBZC, GGYC, GGSD, GGSGC;
f) Australia trips operated by ATA and KWE: PKBB-B, PKBB-O, PKBL-B, PKBL-O, PKOW-O, PKOL-B, PKOL-O, PKOW-B, PKRB, PKFK, PAR3-O, PAR3Y-O, PAR3-B, PAR3Y-B, PP10, PB10, PBD10, PDB10, PBP10, PNTW6-B, PNTW6-O, PIXC;
h) New Zealand trips operated by Haka: PHRI, PHRN, PHRO, PHRS, PHRWC, PHRXC, PHRYC, PHRZC, PHRUC, PHKN, PHKO, PHKS, PHKYZ, PHKZC;
i) United States trips operated by Wildland Trekking; SKXZ, SKXU, SKXA, SKXL, SKXJ, SKXD, SKXWG, SKXWR, SKXWY, SKXWS, SKXWM, SKXV, SKXCW, SKXW, SKXY, SKXI, SKXE, SKXH, SKXO, SKXB;
j) Canada trips operated by Adventure Canada: SBKA, SBKN, SBKH, SBKG;
The $99 offer is not combinable with any other promotion or discount unless specified. Multiple $99 deposit bookings must not overlap in travel dates, however consecutive $99 deposit bookings are permitted. Offer applies to land element of tour only and cannot be redeemed against flights, additional accommodation, transfers or travel insurance. $99 deposit amount is payable per person, per trip. The trip is subject to availability and confirmation by Intrepid Travel at time of booking. If you wish to cancel and rebook your trip or change dates outside the promotional period, you will be required to pay the full deposit towards the new trip. Intrepid Travel's vaccination policy applies. Except as set out expressly above, Intrepid Travel's Booking Conditions apply. Additional restrictions may apply.

Last Minute Travel Deals

Mention Promo Code: PT7580

Last Minute Travel Deals

Promotion Details

For a limited time, select departures discounted from original price. You'll have to be quick though, these discounts are one-off deals that can disappear at any time. You'll need to pay in full at the time of booking. But other than that, there's nothing stopping you from jumping headfirst into a last-minute adventure. Plus as always receive our AffordableTours.com 5% extra savings. Discount is reflected on website pricing. Not all dates will qualify, please contact your Travel Consultant for full details.

Must Book By Fri, Mar 31, 2023

View Promotion Terms & Conditions ›

Valid on select departure dates only. Discount is reflected on website pricing. Offer is capacity controlled and may be modified or withdrawn at any time. Applicable to new bookings only. Other restrictions may apply.

×

$2,660

Get Quote
Saturday,
Nov 02, 2024
Saturday,
Nov 16, 2024
Deals

Promotions For This Departure

Start Date
End Date
Brochure
Land Price
Quote

From

Saturday,
Nov 02, 2024

To

Saturday,
Nov 16, 2024

$2,660

Get Quote

Current Promotions

Call or submit a quote for award-winning value and service!

Lock it in with $99 Deposit

Mention Promo Code: PT6767

Lock it in with $99 Deposit

Promotion Details

Whether you're dreaming of diving into an adventure in Jordan, eating your way through South Korea or basking in the toasty Italian sun, Intrepid has dropped their deposits so you can make it happen in 2023. Don't wait. Plan your next people and planet-friendly adventure with just $99 this March. Plus receive our AffordableTours.com everyday 5% savings. (Not all dates or itineraries will qualify, please contact your travel consultant for applicable vacations.)

Must Book By Fri, Mar 31, 2023

View Promotion Terms & Conditions ›

The $99 "low deposit" Intrepid Travel offer applies to new bookings made between 12:01am EST 1 March 2023 – 23:59pm PST 31 March 2023, for trips departing before 31 December 2023. Full payment is due 56 days before departure, unless otherwise stated on Intrepid Travel's Booking Conditions. This offer is valid for bookings made in the following currencies only: USD $99, CAD $99. All other currencies are not eligible. The $99 deposit can be paid towards any Intrepid Travel small group adventure trip, excluding the following:
a) All polar trips in the Arctic and Antarctic;
b) Tailor-Made Experiences;
c) Short Break Adventures (including Urban Adventures trips)
d) Gorilla Trek permit trips: YXOG, YXOCC, YXOGC, YGSGC, YXOIC, YXOFC, UBODC, YXOEC, UXODC, YGPU, YGPKC, YGSUS;
e) Inca Trail permit trips: GGTA, GGTBC, GGSEC, GGYM, GGTWC, GGHC, GGSQ, GGSA, GGSYC, GGSF, GGYP, GGYBC, GGSAC, GGKY, GGYDC, GGYA, GGKIC, GGSFC, GGBNC, GGBTC, GGBZC, GGYC, GGSD, GGSGC;
f) Australia trips operated by ATA and KWE: PKBB-B, PKBB-O, PKBL-B, PKBL-O, PKOW-O, PKOL-B, PKOL-O, PKOW-B, PKRB, PKFK, PAR3-O, PAR3Y-O, PAR3-B, PAR3Y-B, PP10, PB10, PBD10, PDB10, PBP10, PNTW6-B, PNTW6-O, PIXC;
h) New Zealand trips operated by Haka: PHRI, PHRN, PHRO, PHRS, PHRWC, PHRXC, PHRYC, PHRZC, PHRUC, PHKN, PHKO, PHKS, PHKYZ, PHKZC;
i) United States trips operated by Wildland Trekking; SKXZ, SKXU, SKXA, SKXL, SKXJ, SKXD, SKXWG, SKXWR, SKXWY, SKXWS, SKXWM, SKXV, SKXCW, SKXW, SKXY, SKXI, SKXE, SKXH, SKXO, SKXB;
j) Canada trips operated by Adventure Canada: SBKA, SBKN, SBKH, SBKG;
The $99 offer is not combinable with any other promotion or discount unless specified. Multiple $99 deposit bookings must not overlap in travel dates, however consecutive $99 deposit bookings are permitted. Offer applies to land element of tour only and cannot be redeemed against flights, additional accommodation, transfers or travel insurance. $99 deposit amount is payable per person, per trip. The trip is subject to availability and confirmation by Intrepid Travel at time of booking. If you wish to cancel and rebook your trip or change dates outside the promotional period, you will be required to pay the full deposit towards the new trip. Intrepid Travel's vaccination policy applies. Except as set out expressly above, Intrepid Travel's Booking Conditions apply. Additional restrictions may apply.

Last Minute Travel Deals

Mention Promo Code: PT7580

Last Minute Travel Deals

Promotion Details

For a limited time, select departures discounted from original price. You'll have to be quick though, these discounts are one-off deals that can disappear at any time. You'll need to pay in full at the time of booking. But other than that, there's nothing stopping you from jumping headfirst into a last-minute adventure. Plus as always receive our AffordableTours.com 5% extra savings. Discount is reflected on website pricing. Not all dates will qualify, please contact your Travel Consultant for full details.

Must Book By Fri, Mar 31, 2023

View Promotion Terms & Conditions ›

Valid on select departure dates only. Discount is reflected on website pricing. Offer is capacity controlled and may be modified or withdrawn at any time. Applicable to new bookings only. Other restrictions may apply.

×

$2,660

Get Quote
Wednesday,
Nov 06, 2024
Wednesday,
Nov 20, 2024
Deals

Promotions For This Departure

Start Date
End Date
Brochure
Land Price
Quote

From

Wednesday,
Nov 06, 2024

To

Wednesday,
Nov 20, 2024

$2,660

Get Quote

Current Promotions

Call or submit a quote for award-winning value and service!

Lock it in with $99 Deposit

Mention Promo Code: PT6767

Lock it in with $99 Deposit

Promotion Details

Whether you're dreaming of diving into an adventure in Jordan, eating your way through South Korea or basking in the toasty Italian sun, Intrepid has dropped their deposits so you can make it happen in 2023. Don't wait. Plan your next people and planet-friendly adventure with just $99 this March. Plus receive our AffordableTours.com everyday 5% savings. (Not all dates or itineraries will qualify, please contact your travel consultant for applicable vacations.)

Must Book By Fri, Mar 31, 2023

View Promotion Terms & Conditions ›

The $99 "low deposit" Intrepid Travel offer applies to new bookings made between 12:01am EST 1 March 2023 – 23:59pm PST 31 March 2023, for trips departing before 31 December 2023. Full payment is due 56 days before departure, unless otherwise stated on Intrepid Travel's Booking Conditions. This offer is valid for bookings made in the following currencies only: USD $99, CAD $99. All other currencies are not eligible. The $99 deposit can be paid towards any Intrepid Travel small group adventure trip, excluding the following:
a) All polar trips in the Arctic and Antarctic;
b) Tailor-Made Experiences;
c) Short Break Adventures (including Urban Adventures trips)
d) Gorilla Trek permit trips: YXOG, YXOCC, YXOGC, YGSGC, YXOIC, YXOFC, UBODC, YXOEC, UXODC, YGPU, YGPKC, YGSUS;
e) Inca Trail permit trips: GGTA, GGTBC, GGSEC, GGYM, GGTWC, GGHC, GGSQ, GGSA, GGSYC, GGSF, GGYP, GGYBC, GGSAC, GGKY, GGYDC, GGYA, GGKIC, GGSFC, GGBNC, GGBTC, GGBZC, GGYC, GGSD, GGSGC;
f) Australia trips operated by ATA and KWE: PKBB-B, PKBB-O, PKBL-B, PKBL-O, PKOW-O, PKOL-B, PKOL-O, PKOW-B, PKRB, PKFK, PAR3-O, PAR3Y-O, PAR3-B, PAR3Y-B, PP10, PB10, PBD10, PDB10, PBP10, PNTW6-B, PNTW6-O, PIXC;
h) New Zealand trips operated by Haka: PHRI, PHRN, PHRO, PHRS, PHRWC, PHRXC, PHRYC, PHRZC, PHRUC, PHKN, PHKO, PHKS, PHKYZ, PHKZC;
i) United States trips operated by Wildland Trekking; SKXZ, SKXU, SKXA, SKXL, SKXJ, SKXD, SKXWG, SKXWR, SKXWY, SKXWS, SKXWM, SKXV, SKXCW, SKXW, SKXY, SKXI, SKXE, SKXH, SKXO, SKXB;
j) Canada trips operated by Adventure Canada: SBKA, SBKN, SBKH, SBKG;
The $99 offer is not combinable with any other promotion or discount unless specified. Multiple $99 deposit bookings must not overlap in travel dates, however consecutive $99 deposit bookings are permitted. Offer applies to land element of tour only and cannot be redeemed against flights, additional accommodation, transfers or travel insurance. $99 deposit amount is payable per person, per trip. The trip is subject to availability and confirmation by Intrepid Travel at time of booking. If you wish to cancel and rebook your trip or change dates outside the promotional period, you will be required to pay the full deposit towards the new trip. Intrepid Travel's vaccination policy applies. Except as set out expressly above, Intrepid Travel's Booking Conditions apply. Additional restrictions may apply.

Last Minute Travel Deals

Mention Promo Code: PT7580

Last Minute Travel Deals

Promotion Details

For a limited time, select departures discounted from original price. You'll have to be quick though, these discounts are one-off deals that can disappear at any time. You'll need to pay in full at the time of booking. But other than that, there's nothing stopping you from jumping headfirst into a last-minute adventure. Plus as always receive our AffordableTours.com 5% extra savings. Discount is reflected on website pricing. Not all dates will qualify, please contact your Travel Consultant for full details.

Must Book By Fri, Mar 31, 2023

View Promotion Terms & Conditions ›

Valid on select departure dates only. Discount is reflected on website pricing. Offer is capacity controlled and may be modified or withdrawn at any time. Applicable to new bookings only. Other restrictions may apply.

×

$2,660

Get Quote
Saturday,
Nov 09, 2024
Saturday,
Nov 23, 2024
Deals

Promotions For This Departure

Start Date
End Date
Brochure
Land Price
Quote

From

Saturday,
Nov 09, 2024

To

Saturday,
Nov 23, 2024

$2,660

Get Quote

Current Promotions

Call or submit a quote for award-winning value and service!

Lock it in with $99 Deposit

Mention Promo Code: PT6767

Lock it in with $99 Deposit

Promotion Details

Whether you're dreaming of diving into an adventure in Jordan, eating your way through South Korea or basking in the toasty Italian sun, Intrepid has dropped their deposits so you can make it happen in 2023. Don't wait. Plan your next people and planet-friendly adventure with just $99 this March. Plus receive our AffordableTours.com everyday 5% savings. (Not all dates or itineraries will qualify, please contact your travel consultant for applicable vacations.)

Must Book By Fri, Mar 31, 2023

View Promotion Terms & Conditions ›

The $99 "low deposit" Intrepid Travel offer applies to new bookings made between 12:01am EST 1 March 2023 – 23:59pm PST 31 March 2023, for trips departing before 31 December 2023. Full payment is due 56 days before departure, unless otherwise stated on Intrepid Travel's Booking Conditions. This offer is valid for bookings made in the following currencies only: USD $99, CAD $99. All other currencies are not eligible. The $99 deposit can be paid towards any Intrepid Travel small group adventure trip, excluding the following:
a) All polar trips in the Arctic and Antarctic;
b) Tailor-Made Experiences;
c) Short Break Adventures (including Urban Adventures trips)
d) Gorilla Trek permit trips: YXOG, YXOCC, YXOGC, YGSGC, YXOIC, YXOFC, UBODC, YXOEC, UXODC, YGPU, YGPKC, YGSUS;
e) Inca Trail permit trips: GGTA, GGTBC, GGSEC, GGYM, GGTWC, GGHC, GGSQ, GGSA, GGSYC, GGSF, GGYP, GGYBC, GGSAC, GGKY, GGYDC, GGYA, GGKIC, GGSFC, GGBNC, GGBTC, GGBZC, GGYC, GGSD, GGSGC;
f) Australia trips operated by ATA and KWE: PKBB-B, PKBB-O, PKBL-B, PKBL-O, PKOW-O, PKOL-B, PKOL-O, PKOW-B, PKRB, PKFK, PAR3-O, PAR3Y-O, PAR3-B, PAR3Y-B, PP10, PB10, PBD10, PDB10, PBP10, PNTW6-B, PNTW6-O, PIXC;
h) New Zealand trips operated by Haka: PHRI, PHRN, PHRO, PHRS, PHRWC, PHRXC, PHRYC, PHRZC, PHRUC, PHKN, PHKO, PHKS, PHKYZ, PHKZC;
i) United States trips operated by Wildland Trekking; SKXZ, SKXU, SKXA, SKXL, SKXJ, SKXD, SKXWG, SKXWR, SKXWY, SKXWS, SKXWM, SKXV, SKXCW, SKXW, SKXY, SKXI, SKXE, SKXH, SKXO, SKXB;
j) Canada trips operated by Adventure Canada: SBKA, SBKN, SBKH, SBKG;
The $99 offer is not combinable with any other promotion or discount unless specified. Multiple $99 deposit bookings must not overlap in travel dates, however consecutive $99 deposit bookings are permitted. Offer applies to land element of tour only and cannot be redeemed against flights, additional accommodation, transfers or travel insurance. $99 deposit amount is payable per person, per trip. The trip is subject to availability and confirmation by Intrepid Travel at time of booking. If you wish to cancel and rebook your trip or change dates outside the promotional period, you will be required to pay the full deposit towards the new trip. Intrepid Travel's vaccination policy applies. Except as set out expressly above, Intrepid Travel's Booking Conditions apply. Additional restrictions may apply.

Last Minute Travel Deals

Mention Promo Code: PT7580

Last Minute Travel Deals

Promotion Details

For a limited time, select departures discounted from original price. You'll have to be quick though, these discounts are one-off deals that can disappear at any time. You'll need to pay in full at the time of booking. But other than that, there's nothing stopping you from jumping headfirst into a last-minute adventure. Plus as always receive our AffordableTours.com 5% extra savings. Discount is reflected on website pricing. Not all dates will qualify, please contact your Travel Consultant for full details.

Must Book By Fri, Mar 31, 2023

View Promotion Terms & Conditions ›

Valid on select departure dates only. Discount is reflected on website pricing. Offer is capacity controlled and may be modified or withdrawn at any time. Applicable to new bookings only. Other restrictions may apply.

×

$2,660

Get Quote
Wednesday,
Nov 13, 2024
Wednesday,
Nov 27, 2024
Deals

Promotions For This Departure

Start Date
End Date
Brochure
Land Price
Quote

From

Wednesday,
Nov 13, 2024

To

Wednesday,
Nov 27, 2024

$2,660

Get Quote

Current Promotions

Call or submit a quote for award-winning value and service!

Lock it in with $99 Deposit

Mention Promo Code: PT6767

Lock it in with $99 Deposit

Promotion Details

Whether you're dreaming of diving into an adventure in Jordan, eating your way through South Korea or basking in the toasty Italian sun, Intrepid has dropped their deposits so you can make it happen in 2023. Don't wait. Plan your next people and planet-friendly adventure with just $99 this March. Plus receive our AffordableTours.com everyday 5% savings. (Not all dates or itineraries will qualify, please contact your travel consultant for applicable vacations.)

Must Book By Fri, Mar 31, 2023

View Promotion Terms & Conditions ›

The $99 "low deposit" Intrepid Travel offer applies to new bookings made between 12:01am EST 1 March 2023 – 23:59pm PST 31 March 2023, for trips departing before 31 December 2023. Full payment is due 56 days before departure, unless otherwise stated on Intrepid Travel's Booking Conditions. This offer is valid for bookings made in the following currencies only: USD $99, CAD $99. All other currencies are not eligible. The $99 deposit can be paid towards any Intrepid Travel small group adventure trip, excluding the following:
a) All polar trips in the Arctic and Antarctic;
b) Tailor-Made Experiences;
c) Short Break Adventures (including Urban Adventures trips)
d) Gorilla Trek permit trips: YXOG, YXOCC, YXOGC, YGSGC, YXOIC, YXOFC, UBODC, YXOEC, UXODC, YGPU, YGPKC, YGSUS;
e) Inca Trail permit trips: GGTA, GGTBC, GGSEC, GGYM, GGTWC, GGHC, GGSQ, GGSA, GGSYC, GGSF, GGYP, GGYBC, GGSAC, GGKY, GGYDC, GGYA, GGKIC, GGSFC, GGBNC, GGBTC, GGBZC, GGYC, GGSD, GGSGC;
f) Australia trips operated by ATA and KWE: PKBB-B, PKBB-O, PKBL-B, PKBL-O, PKOW-O, PKOL-B, PKOL-O, PKOW-B, PKRB, PKFK, PAR3-O, PAR3Y-O, PAR3-B, PAR3Y-B, PP10, PB10, PBD10, PDB10, PBP10, PNTW6-B, PNTW6-O, PIXC;
h) New Zealand trips operated by Haka: PHRI, PHRN, PHRO, PHRS, PHRWC, PHRXC, PHRYC, PHRZC, PHRUC, PHKN, PHKO, PHKS, PHKYZ, PHKZC;
i) United States trips operated by Wildland Trekking; SKXZ, SKXU, SKXA, SKXL, SKXJ, SKXD, SKXWG, SKXWR, SKXWY, SKXWS, SKXWM, SKXV, SKXCW, SKXW, SKXY, SKXI, SKXE, SKXH, SKXO, SKXB;
j) Canada trips operated by Adventure Canada: SBKA, SBKN, SBKH, SBKG;
The $99 offer is not combinable with any other promotion or discount unless specified. Multiple $99 deposit bookings must not overlap in travel dates, however consecutive $99 deposit bookings are permitted. Offer applies to land element of tour only and cannot be redeemed against flights, additional accommodation, transfers or travel insurance. $99 deposit amount is payable per person, per trip. The trip is subject to availability and confirmation by Intrepid Travel at time of booking. If you wish to cancel and rebook your trip or change dates outside the promotional period, you will be required to pay the full deposit towards the new trip. Intrepid Travel's vaccination policy applies. Except as set out expressly above, Intrepid Travel's Booking Conditions apply. Additional restrictions may apply.

Last Minute Travel Deals

Mention Promo Code: PT7580

Last Minute Travel Deals

Promotion Details

For a limited time, select departures discounted from original price. You'll have to be quick though, these discounts are one-off deals that can disappear at any time. You'll need to pay in full at the time of booking. But other than that, there's nothing stopping you from jumping headfirst into a last-minute adventure. Plus as always receive our AffordableTours.com 5% extra savings. Discount is reflected on website pricing. Not all dates will qualify, please contact your Travel Consultant for full details.

Must Book By Fri, Mar 31, 2023

View Promotion Terms & Conditions ›

Valid on select departure dates only. Discount is reflected on website pricing. Offer is capacity controlled and may be modified or withdrawn at any time. Applicable to new bookings only. Other restrictions may apply.

×

$2,660

Get Quote
Saturday,
Nov 16, 2024
Saturday,
Nov 30, 2024
Deals

Promotions For This Departure

Start Date
End Date
Brochure
Land Price
Quote

From

Saturday,
Nov 16, 2024

To

Saturday,
Nov 30, 2024

$2,660

Get Quote

Current Promotions

Call or submit a quote for award-winning value and service!

Lock it in with $99 Deposit

Mention Promo Code: PT6767

Lock it in with $99 Deposit

Promotion Details

Whether you're dreaming of diving into an adventure in Jordan, eating your way through South Korea or basking in the toasty Italian sun, Intrepid has dropped their deposits so you can make it happen in 2023. Don't wait. Plan your next people and planet-friendly adventure with just $99 this March. Plus receive our AffordableTours.com everyday 5% savings. (Not all dates or itineraries will qualify, please contact your travel consultant for applicable vacations.)

Must Book By Fri, Mar 31, 2023

View Promotion Terms & Conditions ›

The $99 "low deposit" Intrepid Travel offer applies to new bookings made between 12:01am EST 1 March 2023 – 23:59pm PST 31 March 2023, for trips departing before 31 December 2023. Full payment is due 56 days before departure, unless otherwise stated on Intrepid Travel's Booking Conditions. This offer is valid for bookings made in the following currencies only: USD $99, CAD $99. All other currencies are not eligible. The $99 deposit can be paid towards any Intrepid Travel small group adventure trip, excluding the following:
a) All polar trips in the Arctic and Antarctic;
b) Tailor-Made Experiences;
c) Short Break Adventures (including Urban Adventures trips)
d) Gorilla Trek permit trips: YXOG, YXOCC, YXOGC, YGSGC, YXOIC, YXOFC, UBODC, YXOEC, UXODC, YGPU, YGPKC, YGSUS;
e) Inca Trail permit trips: GGTA, GGTBC, GGSEC, GGYM, GGTWC, GGHC, GGSQ, GGSA, GGSYC, GGSF, GGYP, GGYBC, GGSAC, GGKY, GGYDC, GGYA, GGKIC, GGSFC, GGBNC, GGBTC, GGBZC, GGYC, GGSD, GGSGC;
f) Australia trips operated by ATA and KWE: PKBB-B, PKBB-O, PKBL-B, PKBL-O, PKOW-O, PKOL-B, PKOL-O, PKOW-B, PKRB, PKFK, PAR3-O, PAR3Y-O, PAR3-B, PAR3Y-B, PP10, PB10, PBD10, PDB10, PBP10, PNTW6-B, PNTW6-O, PIXC;
h) New Zealand trips operated by Haka: PHRI, PHRN, PHRO, PHRS, PHRWC, PHRXC, PHRYC, PHRZC, PHRUC, PHKN, PHKO, PHKS, PHKYZ, PHKZC;
i) United States trips operated by Wildland Trekking; SKXZ, SKXU, SKXA, SKXL, SKXJ, SKXD, SKXWG, SKXWR, SKXWY, SKXWS, SKXWM, SKXV, SKXCW, SKXW, SKXY, SKXI, SKXE, SKXH, SKXO, SKXB;
j) Canada trips operated by Adventure Canada: SBKA, SBKN, SBKH, SBKG;
The $99 offer is not combinable with any other promotion or discount unless specified. Multiple $99 deposit bookings must not overlap in travel dates, however consecutive $99 deposit bookings are permitted. Offer applies to land element of tour only and cannot be redeemed against flights, additional accommodation, transfers or travel insurance. $99 deposit amount is payable per person, per trip. The trip is subject to availability and confirmation by Intrepid Travel at time of booking. If you wish to cancel and rebook your trip or change dates outside the promotional period, you will be required to pay the full deposit towards the new trip. Intrepid Travel's vaccination policy applies. Except as set out expressly above, Intrepid Travel's Booking Conditions apply. Additional restrictions may apply.

Last Minute Travel Deals

Mention Promo Code: PT7580

Last Minute Travel Deals

Promotion Details

For a limited time, select departures discounted from original price. You'll have to be quick though, these discounts are one-off deals that can disappear at any time. You'll need to pay in full at the time of booking. But other than that, there's nothing stopping you from jumping headfirst into a last-minute adventure. Plus as always receive our AffordableTours.com 5% extra savings. Discount is reflected on website pricing. Not all dates will qualify, please contact your Travel Consultant for full details.

Must Book By Fri, Mar 31, 2023

View Promotion Terms & Conditions ›

Valid on select departure dates only. Discount is reflected on website pricing. Offer is capacity controlled and may be modified or withdrawn at any time. Applicable to new bookings only. Other restrictions may apply.

×

$2,660

Get Quote
Saturday,
Nov 23, 2024
Saturday,
Dec 07, 2024
Deals

Promotions For This Departure

Start Date
End Date
Brochure
Land Price
Quote

From

Saturday,
Nov 23, 2024

To

Saturday,
Dec 07, 2024

$2,660

Get Quote

Current Promotions

Call or submit a quote for award-winning value and service!

Lock it in with $99 Deposit

Mention Promo Code: PT6767

Lock it in with $99 Deposit

Promotion Details

Whether you're dreaming of diving into an adventure in Jordan, eating your way through South Korea or basking in the toasty Italian sun, Intrepid has dropped their deposits so you can make it happen in 2023. Don't wait. Plan your next people and planet-friendly adventure with just $99 this March. Plus receive our AffordableTours.com everyday 5% savings. (Not all dates or itineraries will qualify, please contact your travel consultant for applicable vacations.)

Must Book By Fri, Mar 31, 2023

View Promotion Terms & Conditions ›

The $99 "low deposit" Intrepid Travel offer applies to new bookings made between 12:01am EST 1 March 2023 – 23:59pm PST 31 March 2023, for trips departing before 31 December 2023. Full payment is due 56 days before departure, unless otherwise stated on Intrepid Travel's Booking Conditions. This offer is valid for bookings made in the following currencies only: USD $99, CAD $99. All other currencies are not eligible. The $99 deposit can be paid towards any Intrepid Travel small group adventure trip, excluding the following:
a) All polar trips in the Arctic and Antarctic;
b) Tailor-Made Experiences;
c) Short Break Adventures (including Urban Adventures trips)
d) Gorilla Trek permit trips: YXOG, YXOCC, YXOGC, YGSGC, YXOIC, YXOFC, UBODC, YXOEC, UXODC, YGPU, YGPKC, YGSUS;
e) Inca Trail permit trips: GGTA, GGTBC, GGSEC, GGYM, GGTWC, GGHC, GGSQ, GGSA, GGSYC, GGSF, GGYP, GGYBC, GGSAC, GGKY, GGYDC, GGYA, GGKIC, GGSFC, GGBNC, GGBTC, GGBZC, GGYC, GGSD, GGSGC;
f) Australia trips operated by ATA and KWE: PKBB-B, PKBB-O, PKBL-B, PKBL-O, PKOW-O, PKOL-B, PKOL-O, PKOW-B, PKRB, PKFK, PAR3-O, PAR3Y-O, PAR3-B, PAR3Y-B, PP10, PB10, PBD10, PDB10, PBP10, PNTW6-B, PNTW6-O, PIXC;
h) New Zealand trips operated by Haka: PHRI, PHRN, PHRO, PHRS, PHRWC, PHRXC, PHRYC, PHRZC, PHRUC, PHKN, PHKO, PHKS, PHKYZ, PHKZC;
i) United States trips operated by Wildland Trekking; SKXZ, SKXU, SKXA, SKXL, SKXJ, SKXD, SKXWG, SKXWR, SKXWY, SKXWS, SKXWM, SKXV, SKXCW, SKXW, SKXY, SKXI, SKXE, SKXH, SKXO, SKXB;
j) Canada trips operated by Adventure Canada: SBKA, SBKN, SBKH, SBKG;
The $99 offer is not combinable with any other promotion or discount unless specified. Multiple $99 deposit bookings must not overlap in travel dates, however consecutive $99 deposit bookings are permitted. Offer applies to land element of tour only and cannot be redeemed against flights, additional accommodation, transfers or travel insurance. $99 deposit amount is payable per person, per trip. The trip is subject to availability and confirmation by Intrepid Travel at time of booking. If you wish to cancel and rebook your trip or change dates outside the promotional period, you will be required to pay the full deposit towards the new trip. Intrepid Travel's vaccination policy applies. Except as set out expressly above, Intrepid Travel's Booking Conditions apply. Additional restrictions may apply.

Last Minute Travel Deals

Mention Promo Code: PT7580

Last Minute Travel Deals

Promotion Details

For a limited time, select departures discounted from original price. You'll have to be quick though, these discounts are one-off deals that can disappear at any time. You'll need to pay in full at the time of booking. But other than that, there's nothing stopping you from jumping headfirst into a last-minute adventure. Plus as always receive our AffordableTours.com 5% extra savings. Discount is reflected on website pricing. Not all dates will qualify, please contact your Travel Consultant for full details.

Must Book By Fri, Mar 31, 2023

View Promotion Terms & Conditions ›

Valid on select departure dates only. Discount is reflected on website pricing. Offer is capacity controlled and may be modified or withdrawn at any time. Applicable to new bookings only. Other restrictions may apply.

×

$2,660

Get Quote
Saturday,
Nov 30, 2024
Saturday,
Dec 14, 2024
Deals

Promotions For This Departure

Start Date
End Date
Brochure
Land Price
Quote

From

Saturday,
Nov 30, 2024

To

Saturday,
Dec 14, 2024

$2,660

Get Quote

Current Promotions

Call or submit a quote for award-winning value and service!

Lock it in with $99 Deposit

Mention Promo Code: PT6767

Lock it in with $99 Deposit

Promotion Details

Whether you're dreaming of diving into an adventure in Jordan, eating your way through South Korea or basking in the toasty Italian sun, Intrepid has dropped their deposits so you can make it happen in 2023. Don't wait. Plan your next people and planet-friendly adventure with just $99 this March. Plus receive our AffordableTours.com everyday 5% savings. (Not all dates or itineraries will qualify, please contact your travel consultant for applicable vacations.)

Must Book By Fri, Mar 31, 2023

View Promotion Terms & Conditions ›

The $99 "low deposit" Intrepid Travel offer applies to new bookings made between 12:01am EST 1 March 2023 – 23:59pm PST 31 March 2023, for trips departing before 31 December 2023. Full payment is due 56 days before departure, unless otherwise stated on Intrepid Travel's Booking Conditions. This offer is valid for bookings made in the following currencies only: USD $99, CAD $99. All other currencies are not eligible. The $99 deposit can be paid towards any Intrepid Travel small group adventure trip, excluding the following:
a) All polar trips in the Arctic and Antarctic;
b) Tailor-Made Experiences;
c) Short Break Adventures (including Urban Adventures trips)
d) Gorilla Trek permit trips: YXOG, YXOCC, YXOGC, YGSGC, YXOIC, YXOFC, UBODC, YXOEC, UXODC, YGPU, YGPKC, YGSUS;
e) Inca Trail permit trips: GGTA, GGTBC, GGSEC, GGYM, GGTWC, GGHC, GGSQ, GGSA, GGSYC, GGSF, GGYP, GGYBC, GGSAC, GGKY, GGYDC, GGYA, GGKIC, GGSFC, GGBNC, GGBTC, GGBZC, GGYC, GGSD, GGSGC;
f) Australia trips operated by ATA and KWE: PKBB-B, PKBB-O, PKBL-B, PKBL-O, PKOW-O, PKOL-B, PKOL-O, PKOW-B, PKRB, PKFK, PAR3-O, PAR3Y-O, PAR3-B, PAR3Y-B, PP10, PB10, PBD10, PDB10, PBP10, PNTW6-B, PNTW6-O, PIXC;
h) New Zealand trips operated by Haka: PHRI, PHRN, PHRO, PHRS, PHRWC, PHRXC, PHRYC, PHRZC, PHRUC, PHKN, PHKO, PHKS, PHKYZ, PHKZC;
i) United States trips operated by Wildland Trekking; SKXZ, SKXU, SKXA, SKXL, SKXJ, SKXD, SKXWG, SKXWR, SKXWY, SKXWS, SKXWM, SKXV, SKXCW, SKXW, SKXY, SKXI, SKXE, SKXH, SKXO, SKXB;
j) Canada trips operated by Adventure Canada: SBKA, SBKN, SBKH, SBKG;
The $99 offer is not combinable with any other promotion or discount unless specified. Multiple $99 deposit bookings must not overlap in travel dates, however consecutive $99 deposit bookings are permitted. Offer applies to land element of tour only and cannot be redeemed against flights, additional accommodation, transfers or travel insurance. $99 deposit amount is payable per person, per trip. The trip is subject to availability and confirmation by Intrepid Travel at time of booking. If you wish to cancel and rebook your trip or change dates outside the promotional period, you will be required to pay the full deposit towards the new trip. Intrepid Travel's vaccination policy applies. Except as set out expressly above, Intrepid Travel's Booking Conditions apply. Additional restrictions may apply.

Last Minute Travel Deals

Mention Promo Code: PT7580

Last Minute Travel Deals

Promotion Details

For a limited time, select departures discounted from original price. You'll have to be quick though, these discounts are one-off deals that can disappear at any time. You'll need to pay in full at the time of booking. But other than that, there's nothing stopping you from jumping headfirst into a last-minute adventure. Plus as always receive our AffordableTours.com 5% extra savings. Discount is reflected on website pricing. Not all dates will qualify, please contact your Travel Consultant for full details.

Must Book By Fri, Mar 31, 2023

View Promotion Terms & Conditions ›

Valid on select departure dates only. Discount is reflected on website pricing. Offer is capacity controlled and may be modified or withdrawn at any time. Applicable to new bookings only. Other restrictions may apply.

×

$2,660

Get Quote
Wednesday,
Dec 04, 2024
Wednesday,
Dec 18, 2024
Deals

Promotions For This Departure

Start Date
End Date
Brochure
Land Price
Quote

From

Wednesday,
Dec 04, 2024

To

Wednesday,
Dec 18, 2024

$2,660

Get Quote

Current Promotions

Call or submit a quote for award-winning value and service!

Lock it in with $99 Deposit

Mention Promo Code: PT6767

Lock it in with $99 Deposit

Promotion Details

Whether you're dreaming of diving into an adventure in Jordan, eating your way through South Korea or basking in the toasty Italian sun, Intrepid has dropped their deposits so you can make it happen in 2023. Don't wait. Plan your next people and planet-friendly adventure with just $99 this March. Plus receive our AffordableTours.com everyday 5% savings. (Not all dates or itineraries will qualify, please contact your travel consultant for applicable vacations.)

Must Book By Fri, Mar 31, 2023

View Promotion Terms & Conditions ›

The $99 "low deposit" Intrepid Travel offer applies to new bookings made between 12:01am EST 1 March 2023 – 23:59pm PST 31 March 2023, for trips departing before 31 December 2023. Full payment is due 56 days before departure, unless otherwise stated on Intrepid Travel's Booking Conditions. This offer is valid for bookings made in the following currencies only: USD $99, CAD $99. All other currencies are not eligible. The $99 deposit can be paid towards any Intrepid Travel small group adventure trip, excluding the following:
a) All polar trips in the Arctic and Antarctic;
b) Tailor-Made Experiences;
c) Short Break Adventures (including Urban Adventures trips)
d) Gorilla Trek permit trips: YXOG, YXOCC, YXOGC, YGSGC, YXOIC, YXOFC, UBODC, YXOEC, UXODC, YGPU, YGPKC, YGSUS;
e) Inca Trail permit trips: GGTA, GGTBC, GGSEC, GGYM, GGTWC, GGHC, GGSQ, GGSA, GGSYC, GGSF, GGYP, GGYBC, GGSAC, GGKY, GGYDC, GGYA, GGKIC, GGSFC, GGBNC, GGBTC, GGBZC, GGYC, GGSD, GGSGC;
f) Australia trips operated by ATA and KWE: PKBB-B, PKBB-O, PKBL-B, PKBL-O, PKOW-O, PKOL-B, PKOL-O, PKOW-B, PKRB, PKFK, PAR3-O, PAR3Y-O, PAR3-B, PAR3Y-B, PP10, PB10, PBD10, PDB10, PBP10, PNTW6-B, PNTW6-O, PIXC;
h) New Zealand trips operated by Haka: PHRI, PHRN, PHRO, PHRS, PHRWC, PHRXC, PHRYC, PHRZC, PHRUC, PHKN, PHKO, PHKS, PHKYZ, PHKZC;
i) United States trips operated by Wildland Trekking; SKXZ, SKXU, SKXA, SKXL, SKXJ, SKXD, SKXWG, SKXWR, SKXWY, SKXWS, SKXWM, SKXV, SKXCW, SKXW, SKXY, SKXI, SKXE, SKXH, SKXO, SKXB;
j) Canada trips operated by Adventure Canada: SBKA, SBKN, SBKH, SBKG;
The $99 offer is not combinable with any other promotion or discount unless specified. Multiple $99 deposit bookings must not overlap in travel dates, however consecutive $99 deposit bookings are permitted. Offer applies to land element of tour only and cannot be redeemed against flights, additional accommodation, transfers or travel insurance. $99 deposit amount is payable per person, per trip. The trip is subject to availability and confirmation by Intrepid Travel at time of booking. If you wish to cancel and rebook your trip or change dates outside the promotional period, you will be required to pay the full deposit towards the new trip. Intrepid Travel's vaccination policy applies. Except as set out expressly above, Intrepid Travel's Booking Conditions apply. Additional restrictions may apply.

Last Minute Travel Deals

Mention Promo Code: PT7580

Last Minute Travel Deals

Promotion Details

For a limited time, select departures discounted from original price. You'll have to be quick though, these discounts are one-off deals that can disappear at any time. You'll need to pay in full at the time of booking. But other than that, there's nothing stopping you from jumping headfirst into a last-minute adventure. Plus as always receive our AffordableTours.com 5% extra savings. Discount is reflected on website pricing. Not all dates will qualify, please contact your Travel Consultant for full details.

Must Book By Fri, Mar 31, 2023

View Promotion Terms & Conditions ›

Valid on select departure dates only. Discount is reflected on website pricing. Offer is capacity controlled and may be modified or withdrawn at any time. Applicable to new bookings only. Other restrictions may apply.

×

$2,660

Get Quote
Saturday,
Dec 07, 2024
Saturday,
Dec 21, 2024
Deals

Promotions For This Departure

Start Date
End Date
Brochure
Land Price
Quote

From

Saturday,
Dec 07, 2024

To

Saturday,
Dec 21, 2024

$2,660

Get Quote

Current Promotions

Call or submit a quote for award-winning value and service!

Lock it in with $99 Deposit

Mention Promo Code: PT6767

Lock it in with $99 Deposit

Promotion Details

Whether you're dreaming of diving into an adventure in Jordan, eating your way through South Korea or basking in the toasty Italian sun, Intrepid has dropped their deposits so you can make it happen in 2023. Don't wait. Plan your next people and planet-friendly adventure with just $99 this March. Plus receive our AffordableTours.com everyday 5% savings. (Not all dates or itineraries will qualify, please contact your travel consultant for applicable vacations.)

Must Book By Fri, Mar 31, 2023

View Promotion Terms & Conditions ›

The $99 "low deposit" Intrepid Travel offer applies to new bookings made between 12:01am EST 1 March 2023 – 23:59pm PST 31 March 2023, for trips departing before 31 December 2023. Full payment is due 56 days before departure, unless otherwise stated on Intrepid Travel's Booking Conditions. This offer is valid for bookings made in the following currencies only: USD $99, CAD $99. All other currencies are not eligible. The $99 deposit can be paid towards any Intrepid Travel small group adventure trip, excluding the following:
a) All polar trips in the Arctic and Antarctic;
b) Tailor-Made Experiences;
c) Short Break Adventures (including Urban Adventures trips)
d) Gorilla Trek permit trips: YXOG, YXOCC, YXOGC, YGSGC, YXOIC, YXOFC, UBODC, YXOEC, UXODC, YGPU, YGPKC, YGSUS;
e) Inca Trail permit trips: GGTA, GGTBC, GGSEC, GGYM, GGTWC, GGHC, GGSQ, GGSA, GGSYC, GGSF, GGYP, GGYBC, GGSAC, GGKY, GGYDC, GGYA, GGKIC, GGSFC, GGBNC, GGBTC, GGBZC, GGYC, GGSD, GGSGC;
f) Australia trips operated by ATA and KWE: PKBB-B, PKBB-O, PKBL-B, PKBL-O, PKOW-O, PKOL-B, PKOL-O, PKOW-B, PKRB, PKFK, PAR3-O, PAR3Y-O, PAR3-B, PAR3Y-B, PP10, PB10, PBD10, PDB10, PBP10, PNTW6-B, PNTW6-O, PIXC;
h) New Zealand trips operated by Haka: PHRI, PHRN, PHRO, PHRS, PHRWC, PHRXC, PHRYC, PHRZC, PHRUC, PHKN, PHKO, PHKS, PHKYZ, PHKZC;
i) United States trips operated by Wildland Trekking; SKXZ, SKXU, SKXA, SKXL, SKXJ, SKXD, SKXWG, SKXWR, SKXWY, SKXWS, SKXWM, SKXV, SKXCW, SKXW, SKXY, SKXI, SKXE, SKXH, SKXO, SKXB;
j) Canada trips operated by Adventure Canada: SBKA, SBKN, SBKH, SBKG;
The $99 offer is not combinable with any other promotion or discount unless specified. Multiple $99 deposit bookings must not overlap in travel dates, however consecutive $99 deposit bookings are permitted. Offer applies to land element of tour only and cannot be redeemed against flights, additional accommodation, transfers or travel insurance. $99 deposit amount is payable per person, per trip. The trip is subject to availability and confirmation by Intrepid Travel at time of booking. If you wish to cancel and rebook your trip or change dates outside the promotional period, you will be required to pay the full deposit towards the new trip. Intrepid Travel's vaccination policy applies. Except as set out expressly above, Intrepid Travel's Booking Conditions apply. Additional restrictions may apply.

Last Minute Travel Deals

Mention Promo Code: PT7580

Last Minute Travel Deals

Promotion Details

For a limited time, select departures discounted from original price. You'll have to be quick though, these discounts are one-off deals that can disappear at any time. You'll need to pay in full at the time of booking. But other than that, there's nothing stopping you from jumping headfirst into a last-minute adventure. Plus as always receive our AffordableTours.com 5% extra savings. Discount is reflected on website pricing. Not all dates will qualify, please contact your Travel Consultant for full details.

Must Book By Fri, Mar 31, 2023

View Promotion Terms & Conditions ›

Valid on select departure dates only. Discount is reflected on website pricing. Offer is capacity controlled and may be modified or withdrawn at any time. Applicable to new bookings only. Other restrictions may apply.

×

$2,660

Get Quote
Wednesday,
Dec 11, 2024
Wednesday,
Dec 25, 2024
Deals

Promotions For This Departure

Start Date
End Date
Brochure
Land Price
Quote

From

Wednesday,
Dec 11, 2024

To

Wednesday,
Dec 25, 2024

$2,660

Get Quote

Current Promotions

Call or submit a quote for award-winning value and service!

Lock it in with $99 Deposit

Mention Promo Code: PT6767

Lock it in with $99 Deposit

Promotion Details

Whether you're dreaming of diving into an adventure in Jordan, eating your way through South Korea or basking in the toasty Italian sun, Intrepid has dropped their deposits so you can make it happen in 2023. Don't wait. Plan your next people and planet-friendly adventure with just $99 this March. Plus receive our AffordableTours.com everyday 5% savings. (Not all dates or itineraries will qualify, please contact your travel consultant for applicable vacations.)

Must Book By Fri, Mar 31, 2023

View Promotion Terms & Conditions ›

The $99 "low deposit" Intrepid Travel offer applies to new bookings made between 12:01am EST 1 March 2023 – 23:59pm PST 31 March 2023, for trips departing before 31 December 2023. Full payment is due 56 days before departure, unless otherwise stated on Intrepid Travel's Booking Conditions. This offer is valid for bookings made in the following currencies only: USD $99, CAD $99. All other currencies are not eligible. The $99 deposit can be paid towards any Intrepid Travel small group adventure trip, excluding the following:
a) All polar trips in the Arctic and Antarctic;
b) Tailor-Made Experiences;
c) Short Break Adventures (including Urban Adventures trips)
d) Gorilla Trek permit trips: YXOG, YXOCC, YXOGC, YGSGC, YXOIC, YXOFC, UBODC, YXOEC, UXODC, YGPU, YGPKC, YGSUS;
e) Inca Trail permit trips: GGTA, GGTBC, GGSEC, GGYM, GGTWC, GGHC, GGSQ, GGSA, GGSYC, GGSF, GGYP, GGYBC, GGSAC, GGKY, GGYDC, GGYA, GGKIC, GGSFC, GGBNC, GGBTC, GGBZC, GGYC, GGSD, GGSGC;
f) Australia trips operated by ATA and KWE: PKBB-B, PKBB-O, PKBL-B, PKBL-O, PKOW-O, PKOL-B, PKOL-O, PKOW-B, PKRB, PKFK, PAR3-O, PAR3Y-O, PAR3-B, PAR3Y-B, PP10, PB10, PBD10, PDB10, PBP10, PNTW6-B, PNTW6-O, PIXC;
h) New Zealand trips operated by Haka: PHRI, PHRN, PHRO, PHRS, PHRWC, PHRXC, PHRYC, PHRZC, PHRUC, PHKN, PHKO, PHKS, PHKYZ, PHKZC;
i) United States trips operated by Wildland Trekking; SKXZ, SKXU, SKXA, SKXL, SKXJ, SKXD, SKXWG, SKXWR, SKXWY, SKXWS, SKXWM, SKXV, SKXCW, SKXW, SKXY, SKXI, SKXE, SKXH, SKXO, SKXB;
j) Canada trips operated by Adventure Canada: SBKA, SBKN, SBKH, SBKG;
The $99 offer is not combinable with any other promotion or discount unless specified. Multiple $99 deposit bookings must not overlap in travel dates, however consecutive $99 deposit bookings are permitted. Offer applies to land element of tour only and cannot be redeemed against flights, additional accommodation, transfers or travel insurance. $99 deposit amount is payable per person, per trip. The trip is subject to availability and confirmation by Intrepid Travel at time of booking. If you wish to cancel and rebook your trip or change dates outside the promotional period, you will be required to pay the full deposit towards the new trip. Intrepid Travel's vaccination policy applies. Except as set out expressly above, Intrepid Travel's Booking Conditions apply. Additional restrictions may apply.

Last Minute Travel Deals

Mention Promo Code: PT7580

Last Minute Travel Deals

Promotion Details

For a limited time, select departures discounted from original price. You'll have to be quick though, these discounts are one-off deals that can disappear at any time. You'll need to pay in full at the time of booking. But other than that, there's nothing stopping you from jumping headfirst into a last-minute adventure. Plus as always receive our AffordableTours.com 5% extra savings. Discount is reflected on website pricing. Not all dates will qualify, please contact your Travel Consultant for full details.

Must Book By Fri, Mar 31, 2023

View Promotion Terms & Conditions ›

Valid on select departure dates only. Discount is reflected on website pricing. Offer is capacity controlled and may be modified or withdrawn at any time. Applicable to new bookings only. Other restrictions may apply.

×

$2,660

Get Quote
Saturday,
Dec 14, 2024
Saturday,
Dec 28, 2024
Deals

Promotions For This Departure

Start Date
End Date
Brochure
Land Price
Quote

From

Saturday,
Dec 14, 2024

To

Saturday,
Dec 28, 2024

$2,660

Get Quote

Current Promotions

Call or submit a quote for award-winning value and service!

Lock it in with $99 Deposit

Mention Promo Code: PT6767

Lock it in with $99 Deposit

Promotion Details

Whether you're dreaming of diving into an adventure in Jordan, eating your way through South Korea or basking in the toasty Italian sun, Intrepid has dropped their deposits so you can make it happen in 2023. Don't wait. Plan your next people and planet-friendly adventure with just $99 this March. Plus receive our AffordableTours.com everyday 5% savings. (Not all dates or itineraries will qualify, please contact your travel consultant for applicable vacations.)

Must Book By Fri, Mar 31, 2023

View Promotion Terms & Conditions ›

The $99 "low deposit" Intrepid Travel offer applies to new bookings made between 12:01am EST 1 March 2023 – 23:59pm PST 31 March 2023, for trips departing before 31 December 2023. Full payment is due 56 days before departure, unless otherwise stated on Intrepid Travel's Booking Conditions. This offer is valid for bookings made in the following currencies only: USD $99, CAD $99. All other currencies are not eligible. The $99 deposit can be paid towards any Intrepid Travel small group adventure trip, excluding the following:
a) All polar trips in the Arctic and Antarctic;
b) Tailor-Made Experiences;
c) Short Break Adventures (including Urban Adventures trips)
d) Gorilla Trek permit trips: YXOG, YXOCC, YXOGC, YGSGC, YXOIC, YXOFC, UBODC, YXOEC, UXODC, YGPU, YGPKC, YGSUS;
e) Inca Trail permit trips: GGTA, GGTBC, GGSEC, GGYM, GGTWC, GGHC, GGSQ, GGSA, GGSYC, GGSF, GGYP, GGYBC, GGSAC, GGKY, GGYDC, GGYA, GGKIC, GGSFC, GGBNC, GGBTC, GGBZC, GGYC, GGSD, GGSGC;
f) Australia trips operated by ATA and KWE: PKBB-B, PKBB-O, PKBL-B, PKBL-O, PKOW-O, PKOL-B, PKOL-O, PKOW-B, PKRB, PKFK, PAR3-O, PAR3Y-O, PAR3-B, PAR3Y-B, PP10, PB10, PBD10, PDB10, PBP10, PNTW6-B, PNTW6-O, PIXC;
h) New Zealand trips operated by Haka: PHRI, PHRN, PHRO, PHRS, PHRWC, PHRXC, PHRYC, PHRZC, PHRUC, PHKN, PHKO, PHKS, PHKYZ, PHKZC;
i) United States trips operated by Wildland Trekking; SKXZ, SKXU, SKXA, SKXL, SKXJ, SKXD, SKXWG, SKXWR, SKXWY, SKXWS, SKXWM, SKXV, SKXCW, SKXW, SKXY, SKXI, SKXE, SKXH, SKXO, SKXB;
j) Canada trips operated by Adventure Canada: SBKA, SBKN, SBKH, SBKG;
The $99 offer is not combinable with any other promotion or discount unless specified. Multiple $99 deposit bookings must not overlap in travel dates, however consecutive $99 deposit bookings are permitted. Offer applies to land element of tour only and cannot be redeemed against flights, additional accommodation, transfers or travel insurance. $99 deposit amount is payable per person, per trip. The trip is subject to availability and confirmation by Intrepid Travel at time of booking. If you wish to cancel and rebook your trip or change dates outside the promotional period, you will be required to pay the full deposit towards the new trip. Intrepid Travel's vaccination policy applies. Except as set out expressly above, Intrepid Travel's Booking Conditions apply. Additional restrictions may apply.

Last Minute Travel Deals

Mention Promo Code: PT7580

Last Minute Travel Deals

Promotion Details

For a limited time, select departures discounted from original price. You'll have to be quick though, these discounts are one-off deals that can disappear at any time. You'll need to pay in full at the time of booking. But other than that, there's nothing stopping you from jumping headfirst into a last-minute adventure. Plus as always receive our AffordableTours.com 5% extra savings. Discount is reflected on website pricing. Not all dates will qualify, please contact your Travel Consultant for full details.

Must Book By Fri, Mar 31, 2023

View Promotion Terms & Conditions ›

Valid on select departure dates only. Discount is reflected on website pricing. Offer is capacity controlled and may be modified or withdrawn at any time. Applicable to new bookings only. Other restrictions may apply.

×

$2,660

Get Quote
Wednesday,
Dec 18, 2024
Wednesday,
Jan 01, 2025
Deals

Promotions For This Departure

Start Date
End Date
Brochure
Land Price
Quote

From

Wednesday,
Dec 18, 2024

To

Wednesday,
Jan 01, 2025

$2,660

Get Quote

Current Promotions

Call or submit a quote for award-winning value and service!

Lock it in with $99 Deposit

Mention Promo Code: PT6767

Lock it in with $99 Deposit

Promotion Details

Whether you're dreaming of diving into an adventure in Jordan, eating your way through South Korea or basking in the toasty Italian sun, Intrepid has dropped their deposits so you can make it happen in 2023. Don't wait. Plan your next people and planet-friendly adventure with just $99 this March. Plus receive our AffordableTours.com everyday 5% savings. (Not all dates or itineraries will qualify, please contact your travel consultant for applicable vacations.)

Must Book By Fri, Mar 31, 2023

View Promotion Terms & Conditions ›

The $99 "low deposit" Intrepid Travel offer applies to new bookings made between 12:01am EST 1 March 2023 – 23:59pm PST 31 March 2023, for trips departing before 31 December 2023. Full payment is due 56 days before departure, unless otherwise stated on Intrepid Travel's Booking Conditions. This offer is valid for bookings made in the following currencies only: USD $99, CAD $99. All other currencies are not eligible. The $99 deposit can be paid towards any Intrepid Travel small group adventure trip, excluding the following:
a) All polar trips in the Arctic and Antarctic;
b) Tailor-Made Experiences;
c) Short Break Adventures (including Urban Adventures trips)
d) Gorilla Trek permit trips: YXOG, YXOCC, YXOGC, YGSGC, YXOIC, YXOFC, UBODC, YXOEC, UXODC, YGPU, YGPKC, YGSUS;
e) Inca Trail permit trips: GGTA, GGTBC, GGSEC, GGYM, GGTWC, GGHC, GGSQ, GGSA, GGSYC, GGSF, GGYP, GGYBC, GGSAC, GGKY, GGYDC, GGYA, GGKIC, GGSFC, GGBNC, GGBTC, GGBZC, GGYC, GGSD, GGSGC;
f) Australia trips operated by ATA and KWE: PKBB-B, PKBB-O, PKBL-B, PKBL-O, PKOW-O, PKOL-B, PKOL-O, PKOW-B, PKRB, PKFK, PAR3-O, PAR3Y-O, PAR3-B, PAR3Y-B, PP10, PB10, PBD10, PDB10, PBP10, PNTW6-B, PNTW6-O, PIXC;
h) New Zealand trips operated by Haka: PHRI, PHRN, PHRO, PHRS, PHRWC, PHRXC, PHRYC, PHRZC, PHRUC, PHKN, PHKO, PHKS, PHKYZ, PHKZC;
i) United States trips operated by Wildland Trekking; SKXZ, SKXU, SKXA, SKXL, SKXJ, SKXD, SKXWG, SKXWR, SKXWY, SKXWS, SKXWM, SKXV, SKXCW, SKXW, SKXY, SKXI, SKXE, SKXH, SKXO, SKXB;
j) Canada trips operated by Adventure Canada: SBKA, SBKN, SBKH, SBKG;
The $99 offer is not combinable with any other promotion or discount unless specified. Multiple $99 deposit bookings must not overlap in travel dates, however consecutive $99 deposit bookings are permitted. Offer applies to land element of tour only and cannot be redeemed against flights, additional accommodation, transfers or travel insurance. $99 deposit amount is payable per person, per trip. The trip is subject to availability and confirmation by Intrepid Travel at time of booking. If you wish to cancel and rebook your trip or change dates outside the promotional period, you will be required to pay the full deposit towards the new trip. Intrepid Travel's vaccination policy applies. Except as set out expressly above, Intrepid Travel's Booking Conditions apply. Additional restrictions may apply.

Last Minute Travel Deals

Mention Promo Code: PT7580

Last Minute Travel Deals

Promotion Details

For a limited time, select departures discounted from original price. You'll have to be quick though, these discounts are one-off deals that can disappear at any time. You'll need to pay in full at the time of booking. But other than that, there's nothing stopping you from jumping headfirst into a last-minute adventure. Plus as always receive our AffordableTours.com 5% extra savings. Discount is reflected on website pricing. Not all dates will qualify, please contact your Travel Consultant for full details.

Must Book By Fri, Mar 31, 2023

View Promotion Terms & Conditions ›

Valid on select departure dates only. Discount is reflected on website pricing. Offer is capacity controlled and may be modified or withdrawn at any time. Applicable to new bookings only. Other restrictions may apply.

×

$2,660

Get Quote
Saturday,
Dec 21, 2024
Saturday,
Jan 04, 2025
Deals

Promotions For This Departure

Start Date
End Date
Brochure
Land Price
Quote

From

Saturday,
Dec 21, 2024

To

Saturday,
Jan 04, 2025

$2,660

Get Quote

Current Promotions

Call or submit a quote for award-winning value and service!

Lock it in with $99 Deposit

Mention Promo Code: PT6767

Lock it in with $99 Deposit

Promotion Details

Whether you're dreaming of diving into an adventure in Jordan, eating your way through South Korea or basking in the toasty Italian sun, Intrepid has dropped their deposits so you can make it happen in 2023. Don't wait. Plan your next people and planet-friendly adventure with just $99 this March. Plus receive our AffordableTours.com everyday 5% savings. (Not all dates or itineraries will qualify, please contact your travel consultant for applicable vacations.)

Must Book By Fri, Mar 31, 2023

View Promotion Terms & Conditions ›

The $99 "low deposit" Intrepid Travel offer applies to new bookings made between 12:01am EST 1 March 2023 – 23:59pm PST 31 March 2023, for trips departing before 31 December 2023. Full payment is due 56 days before departure, unless otherwise stated on Intrepid Travel's Booking Conditions. This offer is valid for bookings made in the following currencies only: USD $99, CAD $99. All other currencies are not eligible. The $99 deposit can be paid towards any Intrepid Travel small group adventure trip, excluding the following:
a) All polar trips in the Arctic and Antarctic;
b) Tailor-Made Experiences;
c) Short Break Adventures (including Urban Adventures trips)
d) Gorilla Trek permit trips: YXOG, YXOCC, YXOGC, YGSGC, YXOIC, YXOFC, UBODC, YXOEC, UXODC, YGPU, YGPKC, YGSUS;
e) Inca Trail permit trips: GGTA, GGTBC, GGSEC, GGYM, GGTWC, GGHC, GGSQ, GGSA, GGSYC, GGSF, GGYP, GGYBC, GGSAC, GGKY, GGYDC, GGYA, GGKIC, GGSFC, GGBNC, GGBTC, GGBZC, GGYC, GGSD, GGSGC;
f) Australia trips operated by ATA and KWE: PKBB-B, PKBB-O, PKBL-B, PKBL-O, PKOW-O, PKOL-B, PKOL-O, PKOW-B, PKRB, PKFK, PAR3-O, PAR3Y-O, PAR3-B, PAR3Y-B, PP10, PB10, PBD10, PDB10, PBP10, PNTW6-B, PNTW6-O, PIXC;
h) New Zealand trips operated by Haka: PHRI, PHRN, PHRO, PHRS, PHRWC, PHRXC, PHRYC, PHRZC, PHRUC, PHKN, PHKO, PHKS, PHKYZ, PHKZC;
i) United States trips operated by Wildland Trekking; SKXZ, SKXU, SKXA, SKXL, SKXJ, SKXD, SKXWG, SKXWR, SKXWY, SKXWS, SKXWM, SKXV, SKXCW, SKXW, SKXY, SKXI, SKXE, SKXH, SKXO, SKXB;
j) Canada trips operated by Adventure Canada: SBKA, SBKN, SBKH, SBKG;
The $99 offer is not combinable with any other promotion or discount unless specified. Multiple $99 deposit bookings must not overlap in travel dates, however consecutive $99 deposit bookings are permitted. Offer applies to land element of tour only and cannot be redeemed against flights, additional accommodation, transfers or travel insurance. $99 deposit amount is payable per person, per trip. The trip is subject to availability and confirmation by Intrepid Travel at time of booking. If you wish to cancel and rebook your trip or change dates outside the promotional period, you will be required to pay the full deposit towards the new trip. Intrepid Travel's vaccination policy applies. Except as set out expressly above, Intrepid Travel's Booking Conditions apply. Additional restrictions may apply.

Last Minute Travel Deals

Mention Promo Code: PT7580

Last Minute Travel Deals

Promotion Details

For a limited time, select departures discounted from original price. You'll have to be quick though, these discounts are one-off deals that can disappear at any time. You'll need to pay in full at the time of booking. But other than that, there's nothing stopping you from jumping headfirst into a last-minute adventure. Plus as always receive our AffordableTours.com 5% extra savings. Discount is reflected on website pricing. Not all dates will qualify, please contact your Travel Consultant for full details.

Must Book By Fri, Mar 31, 2023

View Promotion Terms & Conditions ›

Valid on select departure dates only. Discount is reflected on website pricing. Offer is capacity controlled and may be modified or withdrawn at any time. Applicable to new bookings only. Other restrictions may apply.

×

$2,660

Get Quote
Call or submit a quote for award-winning value and service!
Lock it in with $99 Deposit
Mention Promo Code: PT6767

Lock it in with $99 Deposit
Lock it in with $99 Deposit
Promotion Details
Whether you're dreaming of diving into an adventure in Jordan, eating your way through South Korea or basking in the toasty Italian sun, Intrepid has dropped their deposits so you can make it happen in 2023. Don't wait. Plan your next people and planet-friendly adventure with just $99 this March. Plus receive our AffordableTours.com everyday 5% savings. (Not all dates or itineraries will qualify, please contact your travel consultant for applicable vacations.)
Must Book By Fri, Mar 31, 2023
View Promotion Terms & Conditions ›
The $99 "low deposit" Intrepid Travel offer applies to new bookings made between 12:01am EST 1 March 2023 – 23:59pm PST 31 March 2023, for trips departing before 31 December 2023. Full payment is due 56 days before departure, unless otherwise stated on Intrepid Travel's Booking Conditions. This offer is valid for bookings made in the following currencies only: USD $99, CAD $99. All other currencies are not eligible. The $99 deposit can be paid towards any Intrepid Travel small group adventure trip, excluding the following:
a) All polar trips in the Arctic and Antarctic;
b) Tailor-Made Experiences;
c) Short Break Adventures (including Urban Adventures trips)
d) Gorilla Trek permit trips: YXOG, YXOCC, YXOGC, YGSGC, YXOIC, YXOFC, UBODC, YXOEC, UXODC, YGPU, YGPKC, YGSUS;
e) Inca Trail permit trips: GGTA, GGTBC, GGSEC, GGYM, GGTWC, GGHC, GGSQ, GGSA, GGSYC, GGSF, GGYP, GGYBC, GGSAC, GGKY, GGYDC, GGYA, GGKIC, GGSFC, GGBNC, GGBTC, GGBZC, GGYC, GGSD, GGSGC;
f) Australia trips operated by ATA and KWE: PKBB-B, PKBB-O, PKBL-B, PKBL-O, PKOW-O, PKOL-B, PKOL-O, PKOW-B, PKRB, PKFK, PAR3-O, PAR3Y-O, PAR3-B, PAR3Y-B, PP10, PB10, PBD10, PDB10, PBP10, PNTW6-B, PNTW6-O, PIXC;
h) New Zealand trips operated by Haka: PHRI, PHRN, PHRO, PHRS, PHRWC, PHRXC, PHRYC, PHRZC, PHRUC, PHKN, PHKO, PHKS, PHKYZ, PHKZC;
i) United States trips operated by Wildland Trekking; SKXZ, SKXU, SKXA, SKXL, SKXJ, SKXD, SKXWG, SKXWR, SKXWY, SKXWS, SKXWM, SKXV, SKXCW, SKXW, SKXY, SKXI, SKXE, SKXH, SKXO, SKXB;
j) Canada trips operated by Adventure Canada: SBKA, SBKN, SBKH, SBKG;
The $99 offer is not combinable with any other promotion or discount unless specified. Multiple $99 deposit bookings must not overlap in travel dates, however consecutive $99 deposit bookings are permitted. Offer applies to land element of tour only and cannot be redeemed against flights, additional accommodation, transfers or travel insurance. $99 deposit amount is payable per person, per trip. The trip is subject to availability and confirmation by Intrepid Travel at time of booking. If you wish to cancel and rebook your trip or change dates outside the promotional period, you will be required to pay the full deposit towards the new trip. Intrepid Travel's vaccination policy applies. Except as set out expressly above, Intrepid Travel's Booking Conditions apply. Additional restrictions may apply.
Last Minute Travel Deals
Mention Promo Code: PT7580

Last Minute Travel Deals
Last Minute Travel Deals
Promotion Details
For a limited time, select departures discounted from original price. You'll have to be quick though, these discounts are one-off deals that can disappear at any time. You'll need to pay in full at the time of booking. But other than that, there's nothing stopping you from jumping headfirst into a last-minute adventure. Plus as always receive our AffordableTours.com 5% extra savings. Discount is reflected on website pricing. Not all dates will qualify, please contact your Travel Consultant for full details.
Must Book By Fri, Mar 31, 2023
View Promotion Terms & Conditions ›
Valid on select departure dates only. Discount is reflected on website pricing. Offer is capacity controlled and may be modified or withdrawn at any time. Applicable to new bookings only. Other restrictions may apply.
Book With Flexibility
Peace of Mind
Avoid fees and frustration with cancellations up to 56 days before departure on select eligible trips and easy deposit transfer.
Change Destination / Vacation
Change to a different destination or vacation.
Change Dates
Choose new departure dates if your plans change.
Great Service
Award-winning service, low prices, client satisfaction
Tour Itinerary
More than 30 million Vietnamese can't be wrong - handle-bar height gives you the best view of Vietnam! Our cycling tour through this mesmerising country provides opportunities to meet the locals and experience their culture in a way that wouldn't otherwise be possible. So come with us and get active as we travel from Hanoi to Ho Chi Minh City, down country lanes and over spectacular mountain passes. And, of course, all the exercise gives you the perfect excuse to indulge in delicious Vietnamese cuisine.
Day 1

Hanoi

Xin chao! Welcome to Vietnam. Your adventure officially begins with a welcome meeting at 6pm tonight. You can arrive at any time during the day, as there are no activities planned until this important meeting. Please look for a note in the hotel lobby or ask the hotel reception where it will take place. We'll be collecting your insurance details and next of kin information at this meeting, so please ensure you have all these details to provide to your leader. If you are bringing your own bicycle with you on the trip, you need to assemble it to check for any damage in transit before the welcome meeting. If you have arranged for the hire of a bicycle, your leader will assist you in preparing the bike before your first cycling activity.If you arrive with some time to spare then work your legs with a walk around Hanoi's charming shaded boulevards and a squat on a short street-corner stools for a bia hoi (freshly brewed draught beer) in the Old Quarter.Notes: If you can't arrange a flight that will arrive in time, you may wish to arrive a day early so you're able to attend. We are happy to book additional accommodation for you (subject to availability). If you're going to be late, please inform the hotel reception or your travel agent in advance. Riding distance: none
Meals: Dinner

Day 2

Hanoi

This morning you'll get the chance to explore the Vietnamese capital by bike on a guided ride through the city (approx. 22kms). Hanoi is made for exploration by bike, so this is the perfect place to get to grips with Vietnamese street life and traffic. You'll ride through parks, around lakes, and down tree-lined boulevards and visit iconic sights such as the Ho Chi Minh Mausoleum complex, which includes the Buddhist temple One Pillar Pagoda and the former residence of Vietnam's most famous revolutionary, Ho Chi Minh. There's also time to explore the vibrant Old Quarter, an architectural museum where blocks of ochre buildings give off the air of a 1930s provincial French town. In these ancient '36 Streets' discover an amazing selection of shops that sell everything from souvenirs to exquisite silk clothing, jewellery, beautifully embroidered tablecloths, wood carvings and lacquerware - it's a bargain hunter's paradise. You'll have some free time this afternoon. Perhaps take a walk around the beautiful Hoan Kiem Lake, with the reflection of modern office buildings, old Buddhist temples and the tangle of ancient streets in its still surface, or maybe dive into culture at the Vietnam Fine Art Museum or The Vietnamese Women's Museum. Top off the day with a steaming bowl of fresh Pho from a hole-the-wall eatery – the street food in Hanoi is not to be missed!Riding distance: approx. 22kms/14 miles, mostly flat with approx. 40m/130ft of elevation gain.
Meals: Breakfast

Day 3

Mai Chau

Saddle up this morning as your cycling adventure kicks into first gear. Leave Hanoi behind and travel by bus to Hoa Binh (approximately 2 hours). When you arrive you'll jump on your bike and cycle 38 kilometres to Cao Phong, through small ethnic Thai villages, enjoying the tranquility of the paddy fields and interacting with the local people. Limestone peaks climb in the background and banks of green line the road, and you'll take regular stops to admire the view across the lush valleys. After arriving you'll take a short 30-minute bus ride for the next section, stopping for lunch at Man Duc. After you fuel up, the bus will take you to the Da River Reservoir. Stretch your legs again cycling along the Da River, passing spectacular karst cliffs, through paddy fields, and admiring the lush panorama of the Mai Chau valley on the way (approximately 19 kilometres). The peaceful town of Mai Chau is situated in a stunningly beautiful valley surrounded by verdant green mountains and is famed for its breathtaking scenery and friendly hilltribe peoples. Tonight you'll enjoy local hospitality in a simple stilt-house homestay in the village of Poom Coong. Your amicable hosts will cook up a fabulous home-cooked meal, and there may even be a chance to sample some of the local rice wine produced in the region.Riding distances:Ride 1 - approx. 38kms/24 miles, uphill with approx. 330m/1080ft of elevation gain.Ride 2 - approx. 19kms/12 miles, mostly downhill with approx. 80m/260ft of elevation gain.
Meals: Breakfast Dinner

Day 4

Ninh Binh

This morning you farewell your homestay hosts and cycle from Mai Chau to Mai Hai, and then on to Co Luong (approx 50kms). You'll ride through more paddy fields and test your riding skills (or suspension) with the shallow potholes that can be found on the road. Pass farmers riding atop their load drawn by lumbering water buffalo, ride through small towns and wave to friendly locals on your way through picture-perfect Vietnam – lush green fields, towering limestone mountains, tranquil waterways and charming historic sites. A bus trip then takes you along the Ho Chi Minh Road with a lunch stop before Ninh Binh. If you arrive in Ninh Binh with time (and energy) to spare you can take a 36 km cycle around the surrounding area. This is a wonderful chance to see everyday rural life in action as well as take in the beautiful countryside.Riding distancesRide 1 - approx. 49kms/30 miles, mostly downhill with approx. 195m/640ft of elevation gain.Ride 2 - approx. 36kms/22 miles, mostly flat with approx. 50m/165ft of elevation gain.
Meals: Breakfast Dinner

Day 5

Ninh Binh - Overnight train

This morning you'll cycle from Ninh Binh to Tam Coc, when you'll really have the opportunity to soak up one of Vietnam's most spectacular views – limestone karst peaks thrusting out of serene rice paddies, the sounds and views of the river, which winds through the fields and has boats parading up and down its length. You will also cycle to Hoa Lu, the ancient capital of Vietnam under the 10th-century Dinh Dynasty, the remains of which can be seen in the lasting beautiful archways and temples. Here you'll take a lunch break at the Dinh or the Le Temple. Today's cycling is approximately 50 kilometres. Then it's back on the bus to return to your hotel, where you can use the day room to take a shower and freshen up. After an early dinner you'll transfer to Nam Dinh for an overnight train to Hue.Notes: On the overnight train to Hue (approximately 12 hours) conditions are basic, but it is a true Intrepid experience and the best way to travel long distances like a local. Sleeper trains typically have four berth compartments (occasionally six berth depending on seasonal variations and group configuration), which have bench seats that convert into sleeping bunks. A sheet, pillow and blanket are provided, although some travellers prefer to bring their own sleeping sheet. On occasion, passengers of different genders will be required to share a compartment and there will be occasions where you'll be sharing with local travellers or travellers who are not part of your group. Most trains have a dining carriage serving simple food, but some travellers take the opportunity to stock up on fresh bread, cheese and fruit prior to departure.Riding distance: approx. 52kms/32 miles, undulating with approx. 195m/640ft of elevation gain.
Meals: Breakfast Dinner

Day 6

Hue

Arrive in Hue and hop back in the saddle to begin your exploration of the former imperial capital of Vietnam. Hue holds the treasures of Vietnam's royal past and is a curious mix of bustling streets and tranquil settings. Today you will ride (approximately 16 kilometres) through the fields to visit many of Hue's remarkable sites, including temples, bunkers, tombs, ruins, pagodas and spectacular scenery. On your cycle you will visit the Imperial Citadel, including the Forbidden Purple City. The latter was almost totally destroyed during the Vietnam War's Tet Offensive, but the foliage-covered ruins are still atmospheric and the gaping holes left by bombs give an idea of the destruction wreaked upon the country during the war. The itinerary is flexible and you have ample time for stops along the way to admire the sites. Later, kick back in a cafe or restaurant. Hue's cuisine is considered by many Vietnamese as the best in the country, and is influenced both by its imperial heritage (small dishes and a focus on aesthetic presentation) as well as its strong Buddhist heritage, reflected in the high proportion of vegetarian restaurants in the region. The bustling Dong Ba Market offers a wealth of goods and foods to see and snack on. It's a good place to try some of the local specialities that graced the Nguyen emperors' banquet tables, such as the 'banh khoai', Hue's answer to the pancake.Riding distance: approx. 16kms/10 miles, flat with approx. 12m/40ft of elevation gain.
Meals: Dinner

Day 7

Hoi An

Today will be big on riding and big on spectacular views. Leaving Hue, you will do some mountainous riding (approximately 85 kilometres in total) as you conquer the Hai Van (Ocean Cloud) Pass on the way to the tropical south and the laidback town of Hoi An. The pass is a stunning stretch of highway the winds through the Truong Son mountain range for about 20 kilometres (10 kilometres each way), with views across the Bay of Danang to the south. It is 500 metres about sea level and the up/down slope ranges from 5-10%, and there will be plenty of well-earned breaks along the way to take in the views, snap some photos, and rehydrate. After the rewarding vistas on the cycle in, you'll also be spoiled with the town of Hoi An – with lantern-lit streets, vibrant markets, skilled tailors, artisan shops, ancient houses, colourful temples and beautiful smiles, it's a Vietnamese wonderland. Recently declared a World Heritage site, Hoi An is being beautifully restored and preserved, with parts of the town looking exactly like they did more than a century ago. This makes its streets of low tiled buildings perfect for strolling. Take the evening to soak up the atmosphere, or just rest your legs at a local restaurant after a day's riding.Riding distances:Ride 1 - approx. 56kms/35 miles, flat with approx. 55m/180ft of elevation gain.Ride 2 - approx. 30kms/19 miles, significant uphill & downhill with approx. 576m/1890ft of elevation gain.
Meals: Breakfast Dinner

Day 8

Hoi An

This morning you leader with take you on a walking tour of the town, which used to be a busy port for the Cham people before the river silted up. There's also a strong Chinese influence, and you'll see it as you walk past the pagodas and assembly halls. On your tour you'll take in a historic house (formerly home to a prominent trader), the Japanese Covered Bridge, a Chinese assembly hall and a museum. The afternoon is free for you to do whatever takes your fancy. For those who love to shop then Hoi An is a mecca, with much to browse and buy. There are original paintings, handcrafted woodwork, ceramics, embroidery, lanterns and more. If you want to get some new threads then the town is also famous for its tailoring – pick a fabric and a design and it'll be ready the same day. If you feel like keeping active then there are the options to take a 15-20 kilometre ride into the surrounding countryside, to cycle to nearby Cua Dai Beach, or to take a stroll through fields of rice, sesame, banana and peanuts.Riding distance: none
Meals: Breakfast

Day 9

Quy Nhon

Continue south, down scenic Highway One on the road to Quy Nhon, one of the routes that is less visited by travellers, past paddy fields, wheat drying for Beer Hoi, and locals playing chess to Phu.Climb back on the bikes to cycle to the coastal city of Quy Nhon (approx. 45kms). The city is filled with long stretches of beach and relaxed boulevards, and as it's pretty undiscovered by visitors, is a great place to get an authentic slice of coastal life.Riding distance: approx. 44kms/27 miles, undulating with approx. 255m/840ft of elevation gain.
Meals: Breakfast Dinner

Day 10

Nha Trang

Today's cycle is approximately 95 kilometres, but it is one of the most breathtaking stretches of road you'll ride – the highway hugs huge granite cliffs and looks out across the deep blue sea. Following parts of the Reunification railway, you'll enjoy scenery of islands, lagoons and sand dunes. Join the scooter riders on the waterfront promenade as you arrive in the idyllic coastal town of Nha Trang, once referred to as the 'Cannes of the Orient', and whose sandy palm-lined beach and island-dotted bay still make a pretty idyllic picture. Here there's consistently good weather, a vibrant nightlife and excellent diving.Riding distances:Ride 1 - approx. 75kms/47 miles – lightly undulating with approx. 165m/530ft of elevation gain.Ride 2 - approx. 19kms/12 miles - lightly undulating with approx. 140m/460ft of elevation gain.
Meals: Breakfast Dinner

Day 11

Nha Trang

Today you'll swap your bike for a boat as you head out to explore the nearby islands. This excursion is often the highlight of the trip for many travellers, as you'll get to know some of the locals and indulge in the beauty of the place. Starting on the main boat, you'll then take a small basket boat to shore and visit a fishing village, snorkel in the turquoise waters and feast on a fresh seafood buffet for lunch. You can enjoy this rest day by lazing in a deck chair, going for another swim or perhaps taking a mud baths to soothe away sore muscles.
Meals: Breakfast Dinner

Day 12

Dalat

Head up through the Bidoup-Nui Ba Pass into the cooler climes of the South Central Highlands (approximately 65 kilometres), where some of the country's best fruits, flowers and coffee beans are grown. The road is winding and steep but if you're fit and ready for a challenge, you may want to conquer the whole mountain on your bike. If you're not so physically inclined, take it easy and flag a lift from the bus. Whichever way you choose to get to the top, you'll still be treated to magnificent views once you reach the summit. After a short photo stop here, you will descend to Dalat. One of Vietnam's most delightful cities, Dalat is a perfect base to explore this pleasant region. With an appealing Swiss-French feel, along with pleasant lakes, palaces, pine tree-covered hills, flower gardens and pagodas, Dalat is often called the 'city of eternal spring' for its temperate climate.Riding distances:Ride 1 - approx. 57kms/35 miles, lightly undulating with approx. 160m/530ft of elevation gain.Ride 2 - approx. 15kms/9 miles, lightly undulating with approx. 110m/360ft of elevation gain.
Meals: Breakfast Dinner

Day 13

Phan Thiet

This morning you'll take a city tour of Dalat, making the journey to Bao Dai's striking regal summer palace. He was the final emperor of the Nguyen dynasty, and the last to rule Vietnam until 1945. You'll then discover the wacky and weird architecture of Hang Nga Crazy House. Echoing Gaudi's unconventional designs, and described as a 'fairytale house', explore the twisted tree roots, cave shaped hallways and animal themed rooms of this surreal guesthouse. Drop by the train station and the central market before continuing to Di Linh, where tea is the main industry and there are large plantations in the surrounding hills. After lunch, pedal down the forest-lined Gia Bac Pass, then cycle along from Malam to Phan Thiet and it's beautiful beaches.Riding distances:Ride 1 - approx. 22kms/14 miles, mostly downhill with approx. 85m/280ft of elevation gain.Ride 2 - approx. 45kms/ 28 miles, mostly downhill with approx. 30m/100ft of elevation gain.
Meals: Breakfast Dinner

Day 14

Ho Chi Minh City

You're on the home stretch now and it's time for one last cycling splurge. Before heading for the big city, take in the views along the beach on your ride to Lang Long. After a picnic lunch, keep cycling (approximately 55 kilometres) to Cu Bi. From there it's goodbye to your two-wheeled friend as you take the support bus the final leg to Ho Chi Minh City. Here daily life plays out on the streets and the dynamic atmosphere is a fascinating blend of old and new, East and West. Maybe spend the final night of your Vietnam adventure exploring the food stalls at Ben Thanh market or cheers to yourself and your new friends with a few glasses of street-side beer hoi.Riding distance: approx. 56kms/35 miles, approx. mostly flat with hill at the end, approx. 125m/410ft of elevation gain
Meals: Breakfast Dinner

Day 15

Ho Chi Minh City

Your Cycle Vietnam adventure comes to an end today. There are no activities planned and you are able to depart the accommodation at any time. If you are sticking around then there are plenty of things to see and do in and around Ho Chi Minh City. Riding distance: none
Meals: Breakfast
Hanoi - KOTO dinner
Hanoi - Ho Chi Minh Complex
Hanoi - One Pillar Pagoda
Mai Chau - Pom Coong Village visit & traditional lunch
Hoa Lu - Temple of King Dinh and King Le
Hue - Imperial City Full Day Tour
Hue - Royal tomb of Emperor Tu Duc
Hoi An - Old Town walking tour
Nha Trang - Po Nagar Cham Tower
Hon Mun Island - Snorkelling
Nha Trang - Basket boat ride
Nha Trang - Boat trip
Dalat - Hang Nga Crazy House
Meals
13 Breakfast(s) Included
11 Lunch(es) Included
2 Dinner(s) Included

Style: Original

Health and Safety Protocols for Intrepid Tours
Protection against COVID-19 as well as other transmissible diseases requires enhanced protocols in hygiene and sanitation. We will put in place additional measures, in line with government health advice and with global health authorities (including the WHO and CDC) to ensure that we maintain the highest standards of cleanliness and hygiene.
Hand Hygiene
Handwashing is one of the most important safety measures to prevent the spread of disease. Intrepid will actively reinforce its importance by:
Implementing a handwashing policy that dictates when, how often and for how long all staff, leaders and crew must wash their hands on-trip.
Promote the importance of hand hygiene to customers through signage and online customer material.
Contract suppliers that have hand hygiene protocols in place
Contract suppliers that provide hand sanitizer in public places (where applicable)
Educate staff, leaders, crew and suppliers on the importance of hand hygiene via training.
Respiratory Hygiene
Practicing good respiratory hygiene prevents the spread of disease by reducing the number of droplets in the air when you sneeze or cough. Intrepid will:
Actively reinforce its importance to customers through signage and online customer material.
Educate staff, leaders, crew and suppliers on the importance of respiratory hygiene via training.
Contract suppliers who have respiratory hygiene protocols in place.
Masks
In addition, in areas with high community transmission and/or places that are difficult to maintain physical distancing, we recommend the the following at-risk people also wear them. Intrepid follows the advice of the World Health Organisation (WHO) that masks should only be used as part of a comprehensive prevention strategy and that the use of a mask alone is not sufficient to prevent the spread of COVID-19. Physical distancing, hand hygiene and respiratory hygiene must also form part of the strategy.
Medical/Surgical Masks
On our trips, regardless of destination, the following people must wear medical/surgical masks:
Anyone who develops symptoms of COVID-19 regardless of whether or not they have been tested yet.
People caring for people with suspected or confirmed COVID-19 cases (outside of hospitals/clinics).
In addition, in areas with high community transmission and/or places that are difficult to maintain physical distancing, we recommend the the following at-risk people also wear them.
People over 60
People with underlying health conditions
Intrepid will:
Provide medical/surgical masks as part of the First Aid Kits carried by leaders.
Educate leaders, crew, staff and customers on the correct method to wear, handle and dispose of a mask.
Require all customers, leaders and staff to comply with any local regulations or requirements that require the use of a mask in public or in certain places
Fabric Masks
Intrepid follows the advice of the World Health Organisation (WHO) that it is not necessary for the public to wear fabric masks generally.
However in certain circumstances, in places where community transmission of COVID-19 is high and/or physical distancing is not possible (e.g. on public transport, in shops or in other confined environments) then a fabric mask can be a useful barrier to prevent the spread of virus.
Fabric masks be purchased commercially or handmade, and are generally not standardised like medical masks. Fabric masks should:
Cover the nose, mouth, and chin
Be secured with elastic loops or ties
Include multiple layers
Be washable and reusable.
Sanitation
Protection against COVID-19 as well as other transmissible diseases requires enhanced sanitation processes. Intrepid will take the following measures:
Require all suppliers to detail their cleaning and sanitation protocols
Audit/monitor all suppliers on their cleanliness and sanitation.
All cleaning and disinfecting products must be approved by health authorities (e.g. WHO).
Accomodation
All rooms must be thoroughly cleaned between guests with all high touch surfaces in shared areas regularly cleaned and disinfected.
Hand sanitizer should be available in public areas.
There must be a process in place for customers to escalate any concerns regarding hygiene or sanitation.
Staff must be trained and able to answer questions regarding safety protocols in place.
Camping
All tents must be thoroughly cleaned and disinfected between use.
If staying at a campground, ensure all bathrooms are well stocked with hand soap and paper towels. If the area is remote, with limited facilities and/or minimal staffing, then customers should be informed to bring their own hygiene equipment.
Transport
All mini buses, transfers, charters, overland trucks must be thoroughly cleaned between guests with all high touch surfaces in shared areas regularly cleaned and disinfected.
Hand sanitizer should be made available
Close top bins with bin liners should be available on board and disposed of at every stop
Restaurants
Must be thoroughly cleaned at the end of each day
Tables and chairs must be disinfected after each guest use
Avoid buffets where possible. If buffets are used, prevent customers from handling food and operating machines (e.g. self-serve coffee stations)
Either disinfect shared use objects (e.g. table salt) between guest use. Where possible, Intrepid will try to source safe alternatives to single serve packaging.
Staff must be trained and able to answer questions regarding safety protocols in place.
Preferred: Provide hand sanitizer to guests at the door before entry
Activities
All equipment must be thoroughly cleaned and disinfected between guest us
Staff must be trained and able to answer questions regarding safety protocols in place.
Contactless/low touch
Limiting the number of surfaces touched by large numbers of people helps prevent the spread of disease. Therefore, it is important to proactively move towards contactless or low touch solutions for travel. Intrepid will:
Prioritise contactless/low touch as a key feature when sourcing new tech or solutions.
Brand Material
Remove any paperwork required on the ground (e.g. signing forms, feedback cards)
If details must be entered using a shared device (e.g. insurance details), then it must be disinfected between each customer. Preference is to move entirely to digital solutions.
Contracting
Accommodation should provide online check in (no paperwork)
Contactless keys (e.g. QR codes)
Contactless tech (e.g. lights)
Online ticketing for attractions and transport
Online payment
Physical Distancing
Physical distancing is important in the preventing the spread of COVID-19 as it can be transmitted via droplets sprayed when coughing, sneezing, singing, yelling etc…
Intrepid will take the following measures:
Require all suppliers to detail their physical distancing protocols
Follow local regulation and advice on the need for physical distancing.
Accommodation
Intrepid operates product that is based on twin share accommodation and allows single travellers the chance to share accommodation with a stranger.
We will continue to offer this as an option. Single supplements are available for single travellers who do not wish to share a room. We will work closely with accommodation suppliers to ensure increased availability of single rooms.
Camping
Consider whether it is appropriate to offer single tents for solo travellers as customers will be much closer together then in a traditional room.
Consider whether staggering meal times may reduce the number of people sharing a dining tent.
Transport
Intrepid will consider the following factors when designing or amending transport options on trips.
Local laws or requirements regarding physical distancing on transport
Hygiene protocols of the transport provider
Level of active community transmission in the destination
Possible risks include:
Using designated seating on transport. Customers have assigned seats throughout the trip.
If trip is longer than 15 minutes and air conditioning is available, it must be set to external airflow rather than to recirculation or windows should be opened for the duration of the trip.
Designing or amending itineraries to reduce the duration of travel.
Increasing the size of the vehicle, using multiple vehicles.
In Public
Educate all leaders, crew, staff and customers to maintain a 1.5m distance wherever practical in public (e.g. queueing at a museum).
Proactively design product to avoid crowds by visiting attractions at off-peak times.
Proactively design product to avoid crowds on public transport or at airports where practical.
Restaurants
Follow local regulations on table spacing and guest seating in restaurants. Wherever possible, try to ensure groups are sitting at their own table without strangers in restaurants.
Proactively design product that focuses on experiences that assist with physical distancing (e.g. picnics over crowded marketplaces) if relevant for that destination.
Health Screening & Tracking
Screening for COVID-19 helps isolate anyone with COVID-19 symptoms and stops the spread of disease. It is likely to become more common for future travellers.
Pre-Departure (Brand Material)
Customers should be informed as part of 'Essential Trip Information (ETIs) or other similar trip notes if their trip is likely to include any of the following:
Testing for COVID-19 before being able to pass through immigration and/or board planes.
Negative test results to be uploaded for visa purposes.
Thermal temperature checks in airports, train or bus stations, major hotels or attractions.
Pre-Departure (Customers)
Pre-departure, all customers are required to fill out an online questionnaire ("self- declaration/assessment" form) to identify any high-risk customers before travel.
Extra qualifiers will be included to address customers with symptoms that can be contributed to pre-existing conditions (e.g. breathlessness to asthma).
Customers answering YES to any question should be removed from the departure and appropriate arrangements made.
COVID-19 Testing
Intrepid will not require a negative COVID-19 test as proof of health from customers or leaders at this stage unless it is required by local law or regulations.
This is partially due to the lack of availability of testing for people with no symptoms in many parts of the world and may change in due course.
On Trip
Ask customers, leaders, crew and staff to monitor their own health
Display appropriate signage on COVID-19 symptoms
Educate leaders, crew and staff on how to identify COVID-19 symptoms
Describe COVID-19 symptoms in group meetings
Removal of customers, leaders, crew
If customers, leaders or crew show symptoms of COVID-19 and are either unable to or unwilling to be tested, Intrepid reserves the right to remove them from our trips to prevent any risk to others.
Flexible Booking Conditions
Customers will be supported by flexible booking conditions to stay home if unwell or displaying symptoms
Flexible Work Conditions
Intrepid will support leaders and crew to stay home rather than lead a trip if they are unwell or displaying symptoms. Schedules will need to be created with back up availability of leaders/crew.
Data Collection & Health Tracking
Intrepid will assist government health departments in tracking and tracing any customers, staff, leaders, crew or suppliers at risk of contracting COVID-19 via exposure to a known case and/or outbreak by providing relevant details in line with privacy laws and regulations.
COVID Tracking apps
Intrepid strongly recommends that customers and staff download COVID tracking apps (e.g. COVIDSafe in Australia, StayHomeSafe in Hong Kong) to assist in reducing the spread of disease within their communities.
Hotel (12 nights), homestay (1 night), overnight sleeper train (1 night)
Question: How many suitcases can I take with me on my trip?
Each person is allowed one "check-in," and one "carry-on." Remember to take all valuables with you as "carry-on", because electronic equipment, cameras, laptops, jewelry, business documents and money are not covered by the airlines' liability, so always carry them aboard with you.
Question: Is Airfare Included in the Price?
Airfare from your point of origin to and from the trip is not included in the land price.
Ratings based off 1 reviews - currently showing 1 reviews with comments only
The best trip ever. Our director is so kind and fun . Highly recommended.
AffordableTours.com® does not itself offer, service or administer the Travel Packages, and the ultimate terms and conditions of any Travel Package made available via the Site Offerings (including the prices quoted in connection with same) will be determined by the applicable Third-Party Travel Service Provider. AffordableTours.com® does not represent or warrant that the Price Quotes are accurate, up-to-date or free of error, or that same will be honored by the applicable Third-Party Travel Service Providers. All Price Quotes, Travel Package availability, Travel Package details/itinerary and other Content are subject to change without notice. All travel details published by and through the Site Offerings should be confirmed directly with the applicable Third-Party Travel Service Provider prior to making any travel plans. Reliance on any information made available to you by and through the Site Offerings is solely at your own risk.
There are many friendly consultants at AffordableTours.com that are ready to answer any of your questions or assist you with your reservation.

Please note: For pricing information, please submit a quote request or call to speak with a qualified travel consultant. We will not be able to send you a price quotation from this Q&A section.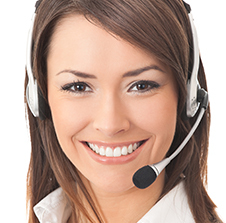 How It Works
Vacationing has never been easier or cheaper with the help of a dedicated travel consultant from AffordableTours.com
1. Free Quote
Find your perfect trip on our website and simply request a free quote. Need to speak to a live person? Call us 7 days a week at 1-800-935-2620. No robots here!
2. Dedicated Travel Consultant
Your personal travel consultant will reach out and be your point of contact for your entire travel experience from start to finish. Did we mention you'll be working with an award winning team? Sweet!
3. Lowest Price Guaranteed
Because we're one of the largest sellers of travel, we're able to give you a discount on your vacation package. No one beats our prices!
4. Stress Free Travel
Knowing you got the best deal, all that's left is for you to pack your bags and enjoy your vacation!