Dates & Prices
Start Date
End Date
Offers
Brochure
Land Price
Our Price
Quote
May 25, 2021
Jun 05, 2021
Call Us

$2,665

Get Our Price
Get Quote
Jun 22, 2021
Jul 03, 2021
Call Us

$2,615

Get Our Price
Get Quote
Jul 06, 2021
Jul 17, 2021
Call Us

$2,615

Get Our Price
Get Quote
Aug 24, 2021
Sep 04, 2021
Call Us

$2,615

Get Our Price
Get Quote
Sep 07, 2021
Sep 18, 2021
Call Us

$2,615

Get Our Price
Get Quote
Sep 14, 2021
Sep 25, 2021
Call Us

$2,615

Get Our Price
Get Quote
Sep 28, 2021
Oct 09, 2021
Call Us

$2,615

Get Our Price
Get Quote
May 24, 2022
Jun 04, 2022
Call Us

$2,615

Get Our Price
Get Quote
Jun 21, 2022
Jul 02, 2022
Call Us

$2,615

Get Our Price
Get Quote
Jul 05, 2022
Jul 16, 2022
Call Us

$2,615

Get Our Price
Get Quote
Aug 23, 2022
Sep 03, 2022
Call Us

$2,615

Get Our Price
Get Quote
Sep 06, 2022
Sep 17, 2022
Call Us

$2,615

Get Our Price
Get Quote
Sep 13, 2022
Sep 24, 2022
Call Us

$2,615

Get Our Price
Get Quote
Sep 27, 2022
Oct 08, 2022
Call Us

$2,615

Get Our Price
Get Quote
Call or submit a quote for award-winning value and service!
Tour Itinerary
Immerse yourself in the culinary delights of the Balkans on a 12-day tour through Croatia, Montenegro and North Macedonia. Along your way, stroll through lush national parks, discover quaint villages and see some of the region's most spiritual sites. Sip a traditional fermented drink - boza - for breakfast, picnic on the banks of the Treska River, master the art of the perfect pastry with the village women of Janche, indulge in a traditional Kosovan barbeque, dine on home-grown produce in the private garden of a Dihovo family and visit a centuries-old olive press outside of Kotor. With curated food and wine experiences plus an expert local guide leading the way, your Balkans Real Food Adventure will not leave you hungry!
Day 1: Dubrovnik
Dobro Dosli! Welcome to Dubrovnik – a beautiful stone town surrounded entirely by fortifications. Although it experienced devastation in the early 1990s, the restored Old Town remains as charming as ever. With the sparkling water of the Adriatic in the background, Dubrovnik is picturesque, full of character and easily covered on foot. Your adventure begins with a welcome meeting at 6.30 pm today, but if you happen to arrive early, why not walk inside the city walls, or head further afield to one of the Elafiti Islands. There's Lopud – a quiet island with lovely hikes, clean beaches and castle ruins, sleepy Kolocep that has walks for every fitness level, and Sipan with its renowned wine and laidback vibes. After your important meeting, head on an included dinner with your group. Croatian cuisine varies between regions, but an unwavering favourite is the charcuterie. Traditionally created with pork, charcuterie involves using a lot of specially prepared meats, all of which showcase flavours specific to their preservation process. If the option's there, definitely give it a try.
Day 2: Kotor
After breakfast, head to the Peljesac peninsula, stopping along the way. Take some time to explore the long city walls of Ston before watching the production of sea salt at the local salt panels, then continue on your panoramic drive along the bay. Spend some time passing the local vineyards before reaching the small village of Brijesta. Enjoy a visit to a local agriturismo to learn more about regional production and harvesting techniques before eating lunch. Today's meal at the konoba includes traditional seafood dishes (fresh oyster tasting), olive oil and local home-made wine.Transfer to Kotor later on, where you'll spend the evening.
Day 3: Kotor
This morning, visit the town of Njegusi – known around the country for its famous smoke-dried hams and cheeses. Stop at a smokehouse, where the trip leader will explain their production process, dating back for centuries, and will also take you for a tasting of their famous Njegui smoked hams, cheeses and grape brandy. Afterwards, visit an olive farm in the village of Tici, located in the Lustica Bay area near Kotor. Discover the art of olive pressing as your hosts share their second-generation organic olive oil production techniques. Wander through the beautiful olive groves before arriving at an ancient stone olive mill, where olives were once milled by hand. A guided tasting will give you an insight into what makes for good oil. Back in Kotor, with free time later in the day, consider getting lost in the town's crooked walkways, or perhaps climbing the hills behind the city to experience Kotor's ruined fortification walls. A 1.5-hour hike up the stone steps, to the Fortress of Sveti Ivan at the top rewards you with views across the Bay of Kotor. With a free night, why not have an optional dinner at a Kotor wine bar?
Day 4: Prizren
Say goodbye to Montenegro and head to Kosovo. The first stop on the journey is Rozafa Fortress, Albania – one of the last strongholds of the allied Christian forces against invading Ottomans in the 15th century. In the afternoon, arrive in Prizren – the second largest city in Kosovo. This picturesque location remains as the most culturally and ethnically diverse in all of Kosovo. The abundance of orange rooftops makes for an interesting sight, as do the impressive mosques and churches in the city. Pass by the sights, smells and sounds of the bazaar, with a whole range of specialties on offer, including stuffed peppers, which are a big hit. After visiting the bazaar, you are free to explore Prizren at your own pace. A guided sightseeing tour is on the cards with your group, and you can choose to continue wandering through the streets on your own as the sun goes down and Prizren's nightlife takes charge.
Day 5: Prizren
Continue onwards to Pristina today – Kosovo's capital and largest city. Take some time to explore the historic Gracanica settlement, which serves as the home of one of the few dominantly Serbian populations in Kosovo. A special experience awaits with a delicious Kosovo-Serb barbecue, prepared by the local hosts who serve sausages and other pork delicacies from their personal smokehouse. Afterwards, round out a big meal by taking a short trip to the World Heritage-listed Gracanica Monastery – built upon the ruins of a sixth-century Christian basilica by Serbian king Stefan Milutin in 1321. Return back to Prizren for another night at leisure.
Day 6: Janche
Enjoy some breakfast before travelling towards North Macedonia. Pass through the Brezovica National Park, witnessing the steep cliffs and rugged mountain scenery. Onwards through Tetovo to the nearby village of Varvara, enjoying a delicious Macedonian lunch of regional specialties. Afterwards, loop back to see the beautiful Sarena Dzamija, or the Decorated Mosque of Tetovo. This mosque is famous for its intricate facade and internal painted decorations. Arrive in the village of Janche, located in the south part of the beautiful Mavrovo National Park in the early evening, to enjoy a meal typical of the Mavrovo area at a beautifully decorated traditional restaurant. Considered to be a division of Balkan cuisine, Macedonian dishes reflect influences taken from both Mediterranean and Middle Eastern cultures. The relatively warm climate allows for excellent growing conditions for vegetables and fruits, along with fragrant herbs. Macedonian dairy products, wines and local alcoholic beverages, such as rakija, have gained considerable notoriety for the variety and quality of flavours they offer. However, if there's two things you should keep an eye out for in North Macedonia, it's tavce gravce – a traditional dish prepared with fresh beans, pepper and onion, and mastika – a liqueur seasoned with resin gathered from the mastic tree.
Day 7: Ohrid
Have a delicious village breakfast, which will include local jams and cheese. Afterwards, set off to explore the southern part of the Mavrovo National Park. This region serves as the home to an indigenous community of Macedonian Muslims and, as a result, the area is culturally and ethnically different from the rest of the country. Take a stop at the nearby St Jovan Bigorski Monastery (St John the Baptist), which is widely renowned as the most spiritual monastery in North Macedonia. This 19th-century structure, erected upon both the ruins of an 11th-century church and the slopes of Mt Bistra, is home to a small silver coffin allegedly containing the remains of St John himself. Return to the village of Janche, sitting in the canyon that guides the Radika River. The village is known as one of the oldest in the region – its quaint houses line the hillside. After a quick walk around this village, a hands-on cooking class with the local women will teach the skills required to make local pastries with wild porcini mushrooms, considered to be a specialty of this region. After lunch, drive onward to Ohrid where you will spend the evening.
Day 8: Ohrid
Ohrid is Europe's oldest lake and, as one of the oldest human settlements in the world, it's got a wealth of historic sites and religious monuments to discover. The town is said to have once been home to 365 churches, one for each day of the year, earning it the nickname 'the Macedonian Jerusalem'. Today is free for you to explore the town's streets and churches, maybe picking up a bargain or two in the vibrant Old Bazaar. Alternatively, consider joining your leader for an optional day trip to Ohrid Lake and the mystical Sveti Naum Monastery – one of the most important places of pilgrimage in North Macedonia. Take in the ancient Tzar Samoil's Fortress, which stands on the top of Ohrid Hill and looks across the town, along with a 2000-year-old Roman theatre that was uncovered near its upper gate. The Sveti Jovana Kaneo church, which sits on a rocky outcrop overlooking the lake, is one of the most popular in North Macedonia. This evening, head to Kuratica – a village on the outskirts of Ohrid. Here you'll experience local hospitality and enjoy a home-cooked meal. Your host also brews his own rakija, which you'll be lucky enough to taste.
Day 9: Bitola
After leaving your accommodation in Ohrid, head down to the green market for a traditional breakfast. You might like to try the best burek in town or enjoy a 'gjomleze' pie. It is a fairly plain dish, but it's the added condiments that truly make this pie shine. Drive onward to Dihovo – another little village sitting in the foothills of Mt Pelister. A local beekeeper will teach you about the honeybee as they share their secrets – you'll get hands-on with an open beehive demonstration. Afterwards, enjoy a tasting of honey extracted straight from the comb before having a home-cooked meal in a traditional villa. All of the ingredients are organic and come from the family's private gardens. Continue to Bitola, arriving by mid-afternoon. Relax in one of the city's many cafes, explore the stalls of the Old Bazaar or choose to take a guided tour of the ancient town and archaeological site of Heraclea Lyncestis, located on the outskirts of Bitola. Heraclea was founded by Philip II of Macedonia in the fourth century BC after he had conquered the surrounding region of Lyncestis. The city was named in honour of the mythological hero Heracles, whom Philip considered his ancestor.
Day 10: Skopje / Tikves
Start the day with a Turkish coffee, or for the more adventurous, perhaps try a bowl of the local specialty ckembe corba (tripe soup). It is claimed that the soup was once an initiation rite for boys, but today it's commonly enjoyed for breakfast. Later on, head out to the Stobi archaeological site for a short walk. Stobi, once known as Paeonia, was conquered by the ancient kingdom of Macedon and became the capital of the Roman province of Macedonia Salutaris. It is considered to be the most famous archaeological site in North Macedonia, with its carved basilica, stone columns and ancient theatre. Onwards to Tikves wine district , where you'll meet an international wine writer and critic responsible for the first guide to Macedonian wine. The production of grapes is prominent in North Macedonia, thanks to an abundance of sunshine and rich, rocky soil. This has been the case since Roman times, where wine production was conducted in monasteries. Tikves continues to play an important role in the country's wine production and is home to many of the country's finest wineries – today's adventures offer a taste of local varieties at two of these estates. Enjoy a pairing of delicious local cheeses and cured meats next to these wines this afternoon. Arrive in Skopje in the late afternoon where tonight is free to explore – perhaps ask your leader for some restaurant suggestions.
Day 11: Skopje
Wake early and enjoy 'breakfast on the move' through the streets of Skopje. Pay a visit to the Green Market to learn more about the ingredients that make up Macedonian cuisine. Travel to Matka Canyon – a fascinating gorge containing a rich complex of medieval buildings, churches, monasteries and the remnants of a fortress. After a short walk to the Monastery of St Andrew, a boat will collect you for a relaxing sail through Matka Canyon and down the Treska River with a picnic lunch stop along the way. Once lunch is finished, return by boat and head back towards Skopje. This evening, the group leader will offer suggestions for a celebratory group dinner – the perfect way for say farewell to North Macedonia.
Day 12: Skopje
With no activities planned for today, you are free to leave the accommodation at any time. That doesn't mean your adventure has to end! If you wish to spend more time in Skopje, we'll be happy to book additional accommodation for you (subject to availability).
Ston - Town Visit
Brijesta village - Small winery and restaurant (oyster tasting)
Njegusi - Smokehouse Visit & Tasting
Lustica - Olive oil farm visit
Prizren - Walking Tour
Shkoder - Rozafa Fortress visit
Kosovo - Sightseeing Tour
Pristina - Gracanica Monastery Visit
Gracanica - Traditional Lunch
Tetovo - Painted Mosque of Tetovo Visit
Mavrovo National Park - Traditional Dinner
Janche - Cooking Class
Debar - Mavrovo National Park Visit
Debar - St Jovan Bigorski Monastery visit
Kuratica - Local Home Cooked Dinner
Dihovo - Beekeeping Masterclass
Ohrid - Green Market Visitbr/eakfast
Dihovo - Villa Dihovo Lunch
Stobi - Stobi Archaeological Site Visit
Tikves - Visit two micro-wineries for tastings
Matka - Matka Canyon Boat Cruise
Skopje - Green Market
Meals
7 Breakfast(s) Included
8 Lunch(es) Included
3 Dinner(s) Included

Style: Original

Question: How many suitcases can I take with me on my trip?
Each person is allowed one "check-in," and one "carry-on." Remember to take all valuables with you as "carry-on", because electronic equipment, cameras, laptops, jewelry, business documents and money are not covered by the airlines' liability, so always carry them aboard with you.
Question: Is Airfare Included in the Price?
Airfare from your point of origin to and from the trip is not included in the land price.
Similar Tours Other Travelers Liked
The trip was both both educational and exciting. I very much enjoyed the sights and culture.
The itinerary was just as I expected! The guide was very good as were the accomodations
Intrepid did such a great job. I never had to worry about where I was supposed to be and it felt so good not to worry about a thing but just to enjoy myself. Our guide was extremely knowledgeable about culture and history.
Taiwan people very friendly. Accommodation were centrally located and easily accessible. Did extra activities then in brochure which was greatly.
Larus our tour guide did an excellent job and was very attentive to our needs. He is very knowledgeable and has a great sense of humor.
Our guide Tarang chandola was exceptional. Courteous, knowledgeable, organized, polite, professional and went above and beyond taking care of our needs and requests offen anticipating what that might be. He made sure we all had the best possible time and offered suggestions to meet the needs of everyone on the tour. This made the trip even more enjoyable.
AffordableTours.com® does not itself offer, service or administer the Travel Packages, and the ultimate terms and conditions of any Travel Package made available via the Site Offerings (including the prices quoted in connection with same) will be determined by the applicable Third-Party Travel Service Provider. AffordableTours.com® does not represent or warrant that the Price Quotes are accurate, up-to-date or free of error, or that same will be honored by the applicable Third-Party Travel Service Providers. All Price Quotes, Travel Package availability, Travel Package details/itinerary and other Content are subject to change without notice. All travel details published by and through the Site Offerings should be confirmed directly with the applicable Third-Party Travel Service Provider prior to making any travel plans. Reliance on any information made available to you by and through the Site Offerings is solely at your own risk.
How It Works
Vacationing has never been easier or cheaper with the help of a dedicated travel consultant from AffordableTours.com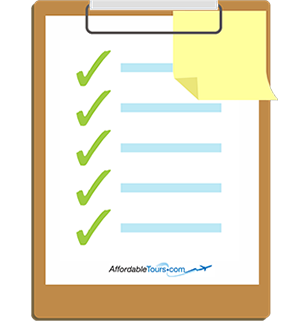 Find your perfect trip on our website and simply request a free quote. Need to speak to a live person? Call us 7 days a week at 1-800-935-2620. No robots here!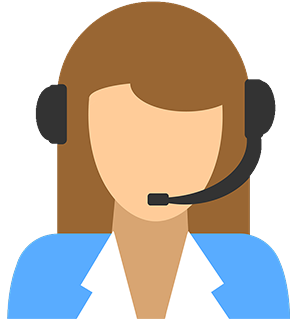 Your personal travel consultant will reach out and be your point of contact for your entire travel experience from start to finish. Did we mention you'll be working with an award winning team? Sweet!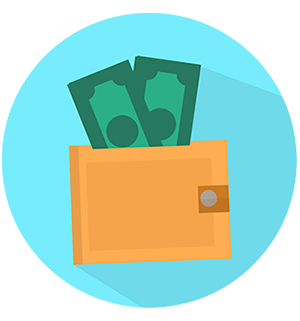 Because we're one of the largest sellers of travel, we're able to give you a discount on your vacation package. No one beats our prices!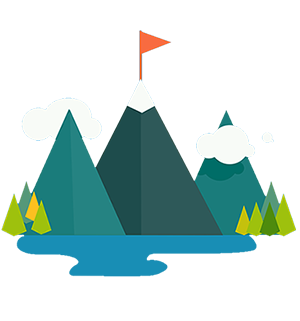 Knowing you got the best deal, all that's left is for you to pack your bags and enjoy your vacation!