Dates & Prices
Start Date
End Date
Offers
Brochure
Land Price
Our Price
Quote
May 12, 2021
Jun 02, 2021
Call Us

$5,540

Get Our Price
Get Quote
May 23, 2021
Jun 13, 2021
Call Us

$5,540

Get Our Price
Get Quote
Jun 20, 2021
Jul 11, 2021
Call Us

$5,540

Get Our Price
Get Quote
Jul 04, 2021
Jul 25, 2021
Call Us

$5,540

Get Our Price
Get Quote
Jul 25, 2021
Aug 15, 2021
Call Us

$5,540

Get Our Price
Get Quote
Aug 29, 2021
Sep 19, 2021
Call Us

$5,540

Get Our Price
Get Quote
Sep 12, 2021
Oct 03, 2021
Call Us

$5,540

Get Our Price
Get Quote
May 11, 2022
Jun 01, 2022
Call Us

$5,540

Get Our Price
Get Quote
May 22, 2022
Jun 12, 2022
Call Us

$5,540

Get Our Price
Get Quote
Jun 19, 2022
Jul 10, 2022
Call Us

$5,540

Get Our Price
Get Quote
Jul 03, 2022
Jul 24, 2022
Call Us

$5,540

Get Our Price
Get Quote
Jul 24, 2022
Aug 14, 2022
Call Us

$5,540

Get Our Price
Get Quote
Aug 28, 2022
Sep 18, 2022
Call Us

$5,540

Get Our Price
Get Quote
Sep 11, 2022
Oct 02, 2022
Call Us

$5,540

Get Our Price
Get Quote
Call or submit a quote for award-winning value and service!
Tour Itinerary
Acquaint yourself with Italy's 'Eternal City' of Rome and learn about the catastrophic fate of Pompeii. Soak up the sunshine in the coastal town of Sorrento and explore the beautiful Amalfi Coast, before heading south to Calabria, a hidden gem for those who stray off Italy's beaten path. Continue to bustling Sicily, with the volcanic valleys of Mt. Etna, the timeworn streets of Syracuse, the Baroque wonders of Ragusa and the rich anti-mafia history of Palermo. Starring dramatic cliffside villages, clear waters and delicious seafood, this is a chance to experience the highlights of southern Italy.
Day 1: Rome
Buongiorno! Welcome to Italy. Crowded with ancient ruins and religious monuments, Rome still pulses to the beat of modern life and is packed with designer shops, restaurants, cafes and exciting nightlife. There are no activities planned before the group meeting at 6pm tonight, so you can arrive any time before then. It's very important that you attend the welcome meeting as we will be collecting insurance details and next of kin information at this time. If you are going to be late please let your travel agent or hotel reception know. Ask reception or look for a note in the lobby for more information on where the meeting will take place. There are so many things to do in Rome – the Colosseum, the Forum, Piazza Navona, the Spanish Steps, Via Condotti, Piazza Venezia, the Vatican City and St Peter's Basilica – so arriving early is recommended. Don't forget to do as the Romans do and sip an espresso at one of the tiny streetside cafes and sample the many flavours of gelato that colour the city, best done in the bohemian neighbourhood of Trastevere. For those captivated by the 'Eternal City', throw a coin into the Trevi Fountain to ensure a return visit to Rome.
Day 2: Naples / Pompeii
Travel by train to Naples (approximately 3 hours), a raucous city that overflows with passion, tradition and gastronomy. Naples was carved out by many empires of the past and by merchants and pirates from across the world: Romans, Phoenicians, Carthaginians, Venetians, Spaniards, Normans and Africans. Its evocative, historical old centre is a World Heritage-listed area and the famous Spanish Quarter is still one of the most densely populated residential areas in Europe. Naples is the birthplace of the pizza, so why not head to one of the many pizzerias and taste what's truly some of the best that Italy has to offer. Head underground to see ancient Napoli Sotterranea, the famous underground city. Later in the afternoon, board a train to the time capsule of Pompeii, in the shadow of Mt Vesuvius (approximately 1 hour). Your accommodation is perfectly located right near the entrance to the archaeological excavation site.
Day 3: Pompeii
The small picturesque town of 'modern' Pompeii has a wonderful old town square – the perfect place to while away some time with the locals, drinking true Italian coffee and watching the world go by. Most of today though will be spent exploring the ruins of ancient Pompeii on a guided tour. Until 26 August, 79 AD, Pompeii was a thriving Roman trading centre, where ordinary people went about their everyday business, but it was frozen in time when Mount Vesuvius erupted, killing 2,000 people and their homes under a layer of ash. The city was never rebuilt and largely disappeared from people's minds until the 18th century, when the ruins were re-discovered. Now you can take an unparalleled look back into the lives of ancient Romans and discover how they lived, worked and interacted 2,000 years ago. The finely preserved ruins include villas, temples, theatres and bustling markets. Walk along the chariot-marked streets, visit the magnificent amphitheatre and the 'Villa of Mysteries'. You can also visit the Roman Forum and basilica, temples, public baths, and the tiny Odeon created for music recitals. The rest of the day is free, but if the ruins piqued your interest, head to nearby Herculaneum, which also holds a wealth of fossilised archaeological finds.
Day 4: Mt Vesuvius / Sorrento
This morning take a bus up the mighty Mt Vesuvius, where you'll meet a local volcanology guide. Ascend to the summit of Mt Vesuvius for staggering 360 degree views over the Bay of Naples and into the steaming crater. Although Mt Vesuvius is still considered to be an active volcano, the last eruption was in 1944 and there's no sign of lava. See first-hand the awesome power of the volcano that engulfed the cities of Pompeii and Herculaneum in 79AD. In the afternoon, travel by private vehicle to the picturesque resort town of Sorrento (approximately 1 hour). People have been coming to the peninsula and islands of the Sorrento region for at least 2,000 years, and set invitingly atop dramatic cliffs over sparkling, blue waters, it's easy to see why. There are many options in this small seaside town with its fine piazzas, maze of old streets, sidewalk cafes and glamorous shops. The area is also famous for its lemon groves, producing the famous limoncello liqueur. In the evening head out to try some of the best limoncello on offer in Sorrento.
Day 5: Sorrento
You have a free day to explore this delightful area and the museums, galleries and piazzas of Sorrento. Perhaps stroll along the marina or cool off in the waters of the local small beaches. They're not big on sandy beaches here, so swimming Sorrento-style is via wooden or stone bathing platforms beneath the cliffs. Taking a trip to Capri is also a great option, with a hydrofoil taking you across to the island that was once home to the magnificent holiday palaces of the Roman emperors. Capri's dramatic rocky coastline is pierced by natural grottoes, while in the interior, narrow roads wind through fragrant citrus groves, past villages of flat-roofed white cubist-looking houses with flower-filled gardens, and manicured towns which offer swanky hotels and chic cafes. Here you can take a boat trip to the fairy-tale Blue Grotto (La Grotta Azzurra), where the water shines with an extraordinary blue translucence, a result of refraction of the sunlight outside. Your leader will be of assistance and will have plenty of suggestions of what to do and see today. End the day a very Italian way with a demonstration of Gelato making.
Day 6: Amalfi
Arrive on the Amalfi Coast after a short journey by private vehicle (approximately 2 hours). The Amalfi peninsula is a land of rocky coasts, cliff-top vistas, azure seas, tiered lemon groves, whitewashed villages clinging to steep cliffs, and bright blue skies. If you're after a relaxing walk with a few cultural highlights, stroll from one side of Amalfi town to the other and pay a visit to the Cattedrale di Sant'Andrea and the Chiostro del Paradiso. If you're after something more active, perhaps embark on a walk through the Valley of Mills where for centuries paper mills were in operation. Alternatively catch a bus up the Valley of Dragons to reach pretty Ravello. The French novelist André Gide once described this town as being 'closer to the sky than the seashore'. For centuries, its lofty position and sunny, dry climate has made it an appealing place for writers, artists, musicians and travellers. Ravello also boasts two magnificent villas – the superb 11th Century Villa Rufolo which was once the home of Wagner, and Villa Cimbrone, a sumptuous 19th Century mansion with fabulous gardens and unequalled views over the Gulf of Salerno. Otherwise just laze around on the beaches and in the piazza, gazing back up at the amazingly picturesque part of the world.
Day 7: Positano / Amalfi
Your leader will take you for a half-day hike along the narrow trail of the famous Sentiero Degli Dei (the Walk of the Gods) which, until quite recently, was followed by mules and donkeys as they traversed the dramatic landscape. This path winds its way through unique scenery and boasts unrivalled views along the coast. Walk through forests and fields of wildflowers, olive groves and vineyards, past ancient stone huts and beside sheer walls of granite. Glimpse local farmers tending their crops by hoe and elbow grease, herds of goats feeding beside the trail beside their shepherds, and teams of workmen commuting by mule. The trail ends in picturesque Positano where there will be ample time to explore and maybe take a dip in the sea. Return to Amalfi by ferry which is the perfect way to see the coast from a different perspective.
Day 8: Amalfi
Today is a free day for you to explore the region surrounding Amalfi. A great way to see the beautiful Amalfi coastline and take in the sights is to board a boat – there are regular seasonal services between Amalfi, Positano and Capri. It is also highly recommended to walk down into the shaded Valle dei Mulini (Valley of the Watermills). Here you will find remnants of Europe's earliest paper mills, strewn among thick foliage fed by the valley's streams. You may pass locals collecting wild mushrooms and stout men carrying half their body weight in lemons on their heads. The path takes you deep into the valley and the entrance to the nature reserve of 'Valle delle Ferriere' (Valley of Iron). This is one of the most interesting nature reserves of the area and an ideal place for lunch. Or perhaps visit neighbouring Atrani, the best-preserved town on the Amalfi Coast, with narrow little streets and a serene town square.
Day 9: Civita
This morning you'll travel to Civita by bus, train and private vehicle. It's a tad complex logistically, but well worth the effort to see this gorgeous village built into the rocky hillside. Civita was founded by Albanian refugees in the Middle Ages and the Civitesi are recognised as an ethnic minority by the Italian Government. Their language, arberesh, is a mixture of Italian and Albanian and is only spoken here and in some parts of Sicily. Take a walk around this fascinating village on arrival then perhaps choose to visit a local winery and cheese producer, or just walk in the scenic hills instead.
Day 10: Pollino National Park / Civita
Hike into the beautiful Pollino National Park that surrounds Civita. With sheer cliffs, narrow canyons and a diverse range of wildlife including the peregrine falcon, eagle owl and the recently reintroduced Egyptian vulture, this area is a hiker's paradise. After a short transfer you will embark on a hike through this extraordinary landscape. If you'd like to opt out of the hike, you can kick back on the terrace of your guesthouse and enjoy the scenery and hospitality of the locals. The afternoon and evening is at your leisure.
Day 11: Tropea
Transfer this morning from Civita to Paola, before taking the train onwards to Tropea. Tropea has a striking sense of timelessness, created by the streets full of faded buildings and the iconic fortifications that line the city's cliffs. Explore the town as you head out on an orientation walk. You may want to visit the local Norman cathedral, the Duomo, which holds an icon of the town's celebrated protectress, the Madonna of Romania. There's also the Museo Diocesano, a tiny museum hiding in the Palazzo Vescovile next to the Duomo, which is full of religious art and wooden statues. If you'd prefer some time by the water, feel free to head to the beach and marvel at the looming structures on the cliffs nearby.
Day 12: Tropea
Enjoy a free day in this Mediterranean paradise. Reserve a spot on the beach, soak up some sun and cool off in the clear blue water, or maybe you'd prefer to sample Tropea's specialty: cipolla di Tropea. These are Italy's, and perhaps the world's, favourite onion thanks to their unique sweetness. Rumour has it you can even find a red onion ice cream in town, so why not give one a try as you kick back by the water.
Day 13: Aeolian Islands / Tropea
If the weather is fine, take an included boat trip to the Aeolian Islands of Vulcano, Lipari and Stromboli. These islands, affectionately referred to as 'pearls of the Mediterranean', attract all manner of adventurers and thrill seekers to their shores due to their natural beauty and volcanic activity. The trip will start with a boat ride to the aptly named Vulcano, where you'll have a chance to dip in either the crystal waters or the famous sulphur springs as they sit in the foreground of an active volcano. Then, land on the isle of Lipari where you'll have free time to visit the museum, have lunch, go shopping or stroll through the streets. Following Lipari, you'll pass the isle of Panarea and travel to Stromboli to learn about the famous Sciara del Fuoco (street of fire) before spending free time on the island's black sandy beaches. Afterwards, return to Tropea where you'll spend the night.
Day 14: Reggio Calabria
Depart from Tropea by train as you travel onward to Reggio Calabria, the gateway to Sicily. The city's placement in a major earthquake zone has caused much destruction over the years, meaning only few historical sites remain in comparison to the rest of Italy. However, this has resulted in a charming mix of architecture - balanced between the surviving old buildings and the modern structures. Embark on an orientation walk, before visiting the widely renowned National Archaeological Museum of Reggio. This building is arguably the most important tourism destination that the region has to offer, featuring an excellent collection of exhibits from Greek influenced sites across Calabria, including the Bronzi di Riace, two large bronze statues found on the sea floor in the 70's. Later in the evening perhaps hunt down some of the city's spectacular restaurants for grilled swordfish or pasta with cauliflower and broccoli (both are dishes typical to the area) and a glass of local wine, or wander past the city's panoramic waterfront.
Day 15: Catania
Bid farewell to Reggio Calabria and travel by ferry to Messina in Sicily, where you'll board a train to the atmospheric city of Catania. The city has a unique energy to it, an interesting blend of young and old. On one hand, there's a gritty, attractive bar culture that fuels an exuberant nightlife, full of flavour and laughter. On the other hand, the very core of the city boasts one of the fabled "Late Baroque" towns – the UNESCO World Heritage site, Val di Noto. You'll get the opportunity to explore both sides of this curious city by walking through its grand piazzas and wide roads. The evening is yours to enjoy, so perhaps get a gelato or a granita to cool off at the end of a busy day of exploration.
Day 16: Taormina / Catania
Take a day trip to the charming city of Taormina. Start things off with an orientation walk, where you'll notice the Greek influence in the architecture. Walk through the back streets, gardens, and perhaps visit the world famous Greek theatre and the cathedral. The whole afternoon will be at your leisure, so there's plenty of time to explore at your own pace. Have a drink in the Mediterranean sun or dig into some traditional Sicilian pasta before heading back to Catania for an overnight stay.
Day 17: Mt Etna / Catania
Come face-to-face with Europe's largest active volcano on a day-trip up Mt Etna. Drive up the northern flank of the volcano and embark on an easy walk through the spectacular Valle del Bove (Bull Valley), a valley formed when the original crater of Etna collapsed. It is Etna's largest valley, in which many lava flows can be seen, one on top of the other. At an altitude of approx 2,000 metres walk into the centre of an extinct crater and visit a lava cave that can be explored with helmets and torches. Walk among the cold lava streams of Piano Provenzana, a former ski resort that has been destroyed during the last big eruption of 2002. Return to Catania in the early afternoon which allows you to explore this charming city in more depth.
Day 18: Syracuse
Next travel to Syracuse (Siracusa) by private vehicle, where an orientation walk through the most interesting parts of this old town awaits. While wandering through the streets, you might find yourself enchanted as you glance up, examining the crumbling facades and balconies supported for centuries by a host of stone lions, tigers, bears, dragons, moors, satyrs, devils, angels, kings, paupers, wenches and cherubs. Passing some open doors might give you a glimpse of an ornate secret courtyard, whilst others open right on to someone's dining room where lunch is being prepared. In the afternoon perhaps take a boat trip around the island of Ortigia for a scenic view of the walled off cityscape. You may want to participate in an optional visit to the Neapolis Archaeological Site – known as one of the world' s finest – but if not, then don't hesitate to spend your free afternoon exploring the countless monuments or slip into a bar for a refreshing granita instead.
Day 19: Noto / Ragusa / Syracuse
Start the day by taking your private transport to Ragusa, one of the most scenic towns in all Sicily. En-route stop at Noto. Noto has gained a reputation as an architectural jewel, its limestone structures dazzle on a sunlit afternoon. The town has the benefit of being slightly less known to tourists, resulting in an easier sightseeing experience. after departing Noto, arrive at Ragusa. The 'new' baroque city was completely rebuilt after the devastating earthquake of 1693, resulting in two vastly different sides to the same city. After exploring the tangled alleyways and baroque palazzi, travel back to Syracuse.
Day 20: Palermo
Say goodbye to Syracuse before travelling to historic Palermo, the capital of Sicily. Get acquainted with the sights and sounds of the old heart of the city, and gaze upon some of the main monuments such as the uniquely styled cathedral. The building has undergone a number of modifications since its construction in the 12th-century – the most notable of these additions being its bronze dome. The afternoon is free for you to enjoy, so take the time to explore a labyrinth of small alleyways, buzzing colourful market squares and winding roads.
Day 21: Palermo
This morning there is the option to visit nearby Monreale, situated in a panoramic position above Palermo with fantastic views over the city and the sea. Visit the stunning interior and exterior of its cathedral, described as one of the 'wonders of the medieval world', and climb to its roof. In the afternoon, take part in a walking tour with a local guide where you'll uncover symbolic places of rebellion and anti-mafia racketeering. Places such as the Teatro Massimo, Cape Market, Piazza della Memoria, Beati Paoli Square and more all have a rich history in civil mobilisation – not to mention the area's relationship with serving delicious street food. Meet shop owners who have had the courage to denounce their extortionists, and follow the ethical consumer campaign "Pago chi non paga", a campaign promoted by Addiopizzo to support those that rebel against the Mafia. Perhaps share a bite with your group tonight, the last before the trip comes to an end.
Day 22: Palermo
Your adventures come to an end today. If you'd like to stay on in Palermo we can arrange additional accommodation on request (subject to availability).
Naples - Napoli Sotterranea Underground City
Pompeii - Archaeological Site
Pompeii - Walking Tour with Local Guide
Mt Vesuvius - Crater Rim Walk & Summit Climb
Sorrento - Limoncello Tasting
Sorrento - Gelato Making Demonstration
Amalfi - Walk of the Gods Hike (Sentiero degli Dei)
Amalfi - Coastal Ferry Cruise Positano to Amalfi
Civita - Hike in Pollino National Park
Tropea - Aeolian Islands Cruise (Vulcano, Lipari, Stromboli)
Reggio Calabria - Archaeological Museum
Taormina - Day Trip
Mt Etna - Day Trip
Noto & Ragusa - Day Trip
Palermo - Anti-Mafia Movement Tour
Meals
19 Breakfast(s) Included

Style: Original

Hotel (19 nights), Guesthouse (2 nights)
Question: How many suitcases can I take with me on my trip?
Each person is allowed one "check-in," and one "carry-on." Remember to take all valuables with you as "carry-on", because electronic equipment, cameras, laptops, jewelry, business documents and money are not covered by the airlines' liability, so always carry them aboard with you.
Question: Is Airfare Included in the Price?
Airfare from your point of origin to and from the trip is not included in the land price.
Similar Tours Other Travelers Liked
The trip was both both educational and exciting. I very much enjoyed the sights and culture.
The itinerary was just as I expected! The guide was very good as were the accomodations
Intrepid did such a great job. I never had to worry about where I was supposed to be and it felt so good not to worry about a thing but just to enjoy myself. Our guide was extremely knowledgeable about culture and history.
Taiwan people very friendly. Accommodation were centrally located and easily accessible. Did extra activities then in brochure which was greatly.
Larus our tour guide did an excellent job and was very attentive to our needs. He is very knowledgeable and has a great sense of humor.
Our guide Tarang chandola was exceptional. Courteous, knowledgeable, organized, polite, professional and went above and beyond taking care of our needs and requests offen anticipating what that might be. He made sure we all had the best possible time and offered suggestions to meet the needs of everyone on the tour. This made the trip even more enjoyable.
AffordableTours.com® does not itself offer, service or administer the Travel Packages, and the ultimate terms and conditions of any Travel Package made available via the Site Offerings (including the prices quoted in connection with same) will be determined by the applicable Third-Party Travel Service Provider. AffordableTours.com® does not represent or warrant that the Price Quotes are accurate, up-to-date or free of error, or that same will be honored by the applicable Third-Party Travel Service Providers. All Price Quotes, Travel Package availability, Travel Package details/itinerary and other Content are subject to change without notice. All travel details published by and through the Site Offerings should be confirmed directly with the applicable Third-Party Travel Service Provider prior to making any travel plans. Reliance on any information made available to you by and through the Site Offerings is solely at your own risk.
How It Works
Vacationing has never been easier or cheaper with the help of a dedicated travel consultant from AffordableTours.com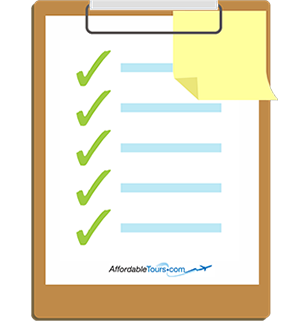 Find your perfect trip on our website and simply request a free quote. Need to speak to a live person? Call us 7 days a week at 1-800-935-2620. No robots here!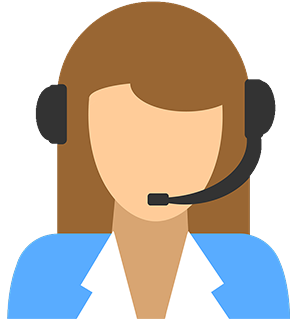 Your personal travel consultant will reach out and be your point of contact for your entire travel experience from start to finish. Did we mention you'll be working with an award winning team? Sweet!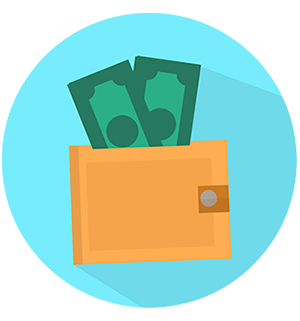 Because we're one of the largest sellers of travel, we're able to give you a discount on your vacation package. No one beats our prices!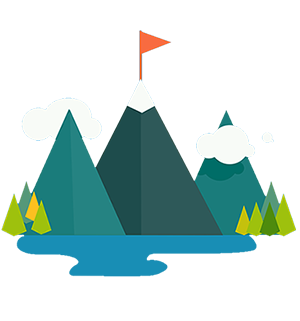 Knowing you got the best deal, all that's left is for you to pack your bags and enjoy your vacation!