Dates & Prices
Start Date
End Date
Offers
Brochure
Land Price
Our Price
Quote
Oct 01, 2020
Oct 05, 2020
Call Us

$1,122

Get Our Price
Get Quote
Oct 04, 2020
Oct 08, 2020
Call Us

$1,122

Get Our Price
Get Quote
Oct 06, 2020
Oct 10, 2020
Call Us

$1,122

Get Our Price
Get Quote
Oct 08, 2020
Oct 12, 2020
Call Us

$1,122

Get Our Price
Get Quote
Oct 11, 2020
Oct 15, 2020
Call Us

$1,122

Get Our Price
Get Quote
Oct 13, 2020
Oct 17, 2020
Call Us

$1,122

Get Our Price
Get Quote
Oct 15, 2020
Oct 19, 2020
Call Us

$1,122

Get Our Price
Get Quote
Oct 18, 2020
Oct 22, 2020
Call Us

$1,122

Get Our Price
Get Quote
Oct 20, 2020
Oct 24, 2020
Call Us

$1,122

Get Our Price
Get Quote
Oct 22, 2020
Oct 26, 2020
Call Us

$1,122

Get Our Price
Get Quote
Oct 25, 2020
Oct 29, 2020
Call Us

$1,122

Get Our Price
Get Quote
Oct 27, 2020
Oct 31, 2020
Call Us

$1,122

Get Our Price
Get Quote
Oct 29, 2020
Nov 02, 2020
Call Us

$1,122

Get Our Price
Get Quote
Nov 01, 2020
Nov 05, 2020
Call Us

$1,165

Get Our Price
Get Quote
Nov 03, 2020
Nov 07, 2020
Call Us

$1,165

Get Our Price
Get Quote
Nov 05, 2020
Nov 09, 2020
Call Us

$1,165

Get Our Price
Get Quote
Nov 08, 2020
Nov 12, 2020
Call Us

$1,165

Get Our Price
Get Quote
Nov 10, 2020
Nov 14, 2020
Call Us

$1,165

Get Our Price
Get Quote
Nov 12, 2020
Nov 16, 2020
Call Us

$1,165

Get Our Price
Get Quote
Nov 15, 2020
Nov 19, 2020
Call Us

$1,165

Get Our Price
Get Quote
Nov 17, 2020
Nov 21, 2020
Call Us

$1,165

Get Our Price
Get Quote
Nov 19, 2020
Nov 23, 2020
Call Us

$1,165

Get Our Price
Get Quote
Nov 22, 2020
Nov 26, 2020
Call Us

$1,165

Get Our Price
Get Quote
Nov 24, 2020
Nov 28, 2020
Call Us

$1,165

Get Our Price
Get Quote
Nov 26, 2020
Nov 30, 2020
Call Us

$1,165

Get Our Price
Get Quote
Nov 29, 2020
Dec 03, 2020
Call Us

$1,165

Get Our Price
Get Quote
Dec 01, 2020
Dec 05, 2020
Call Us

$1,165

Get Our Price
Get Quote
Dec 03, 2020
Dec 07, 2020
Call Us

$1,165

Get Our Price
Get Quote
Dec 06, 2020
Dec 10, 2020
Call Us

$1,165

Get Our Price
Get Quote
Dec 08, 2020
Dec 12, 2020
Call Us

$1,165

Get Our Price
Get Quote
Dec 10, 2020
Dec 14, 2020
Call Us

$1,165

Get Our Price
Get Quote
Dec 13, 2020
Dec 17, 2020
Call Us

$1,165

Get Our Price
Get Quote
Dec 15, 2020
Dec 19, 2020
Call Us

$1,165

Get Our Price
Get Quote
Dec 17, 2020
Dec 21, 2020
Call Us

$1,165

Get Our Price
Get Quote
Dec 20, 2020
Dec 24, 2020
Call Us

$1,165

Get Our Price
Get Quote
Dec 22, 2020
Dec 26, 2020
Call Us

$1,165

Get Our Price
Get Quote
Dec 24, 2020
Dec 28, 2020
Call Us

$1,165

Get Our Price
Get Quote
Dec 27, 2020
Dec 31, 2020
Call Us

$1,165

Get Our Price
Get Quote
Dec 29, 2020
Jan 02, 2021
Call Us

$1,165

Get Our Price
Get Quote
Dec 31, 2020
Jan 04, 2021
Call Us

$1,165

Get Our Price
Get Quote
Jan 03, 2021
Jan 07, 2021
Call Us

$1,080

Get Our Price
Get Quote
Jan 05, 2021
Jan 09, 2021
Call Us

$1,080

Get Our Price
Get Quote
Jan 07, 2021
Jan 11, 2021
Call Us

$1,080

Get Our Price
Get Quote
Jan 10, 2021
Jan 14, 2021
Call Us

$1,080

Get Our Price
Get Quote
Jan 12, 2021
Jan 16, 2021
Call Us

$1,080

Get Our Price
Get Quote
Jan 14, 2021
Jan 18, 2021
Call Us

$1,080

Get Our Price
Get Quote
Jan 17, 2021
Jan 21, 2021
Call Us

$1,080

Get Our Price
Get Quote
Jan 19, 2021
Jan 23, 2021
Call Us

$1,080

Get Our Price
Get Quote
Jan 21, 2021
Jan 25, 2021
Call Us

$1,080

Get Our Price
Get Quote
Jan 24, 2021
Jan 28, 2021
Call Us

$1,080

Get Our Price
Get Quote
Jan 26, 2021
Jan 30, 2021
Call Us

$1,080

Get Our Price
Get Quote
Jan 28, 2021
Feb 01, 2021
Call Us

$1,080

Get Our Price
Get Quote
Jan 31, 2021
Feb 04, 2021
Call Us

$1,080

Get Our Price
Get Quote
Feb 02, 2021
Feb 06, 2021
Call Us

$1,080

Get Our Price
Get Quote
Feb 04, 2021
Feb 08, 2021
Call Us

$1,080

Get Our Price
Get Quote
Feb 07, 2021
Feb 11, 2021
Call Us

$1,080

Get Our Price
Get Quote
Feb 09, 2021
Feb 13, 2021
Call Us

$1,080

Get Our Price
Get Quote
Feb 11, 2021
Feb 15, 2021
Call Us

$1,080

Get Our Price
Get Quote
Feb 14, 2021
Feb 18, 2021
Call Us

$1,080

Get Our Price
Get Quote
Feb 16, 2021
Feb 20, 2021
Call Us

$1,080

Get Our Price
Get Quote
Feb 18, 2021
Feb 22, 2021
Call Us

$1,080

Get Our Price
Get Quote
Feb 21, 2021
Feb 25, 2021
Call Us

$1,080

Get Our Price
Get Quote
Feb 23, 2021
Feb 27, 2021
Call Us

$1,080

Get Our Price
Get Quote
Feb 25, 2021
Mar 01, 2021
Call Us

$1,080

Get Our Price
Get Quote
Feb 28, 2021
Mar 04, 2021
Call Us

$1,080

Get Our Price
Get Quote
Mar 02, 2021
Mar 06, 2021
Call Us

$1,080

Get Our Price
Get Quote
Mar 04, 2021
Mar 08, 2021
Call Us

$1,080

Get Our Price
Get Quote
Mar 07, 2021
Mar 11, 2021
Call Us

$1,080

Get Our Price
Get Quote
Mar 09, 2021
Mar 13, 2021
Call Us

$1,080

Get Our Price
Get Quote
Mar 11, 2021
Mar 15, 2021
Call Us

$1,080

Get Our Price
Get Quote
Mar 14, 2021
Mar 18, 2021
Call Us

$1,080

Get Our Price
Get Quote
Mar 16, 2021
Mar 20, 2021
Call Us

$1,080

Get Our Price
Get Quote
Mar 18, 2021
Mar 22, 2021
Call Us

$1,080

Get Our Price
Get Quote
Mar 21, 2021
Mar 25, 2021
Call Us

$1,080

Get Our Price
Get Quote
Mar 23, 2021
Mar 27, 2021
Call Us

$1,080

Get Our Price
Get Quote
Mar 25, 2021
Mar 29, 2021
Call Us

$1,080

Get Our Price
Get Quote
Mar 28, 2021
Apr 01, 2021
Call Us

$1,080

Get Our Price
Get Quote
Mar 30, 2021
Apr 03, 2021
Call Us

$1,080

Get Our Price
Get Quote
Apr 01, 2021
Apr 05, 2021
Call Us

$1,080

Get Our Price
Get Quote
Apr 04, 2021
Apr 08, 2021
Call Us

$1,080

Get Our Price
Get Quote
Apr 06, 2021
Apr 10, 2021
Call Us

$1,080

Get Our Price
Get Quote
Apr 08, 2021
Apr 12, 2021
Call Us

$1,080

Get Our Price
Get Quote
Apr 11, 2021
Apr 15, 2021
Call Us

$1,080

Get Our Price
Get Quote
Apr 13, 2021
Apr 17, 2021
Call Us

$1,080

Get Our Price
Get Quote
Apr 15, 2021
Apr 19, 2021
Call Us

$1,080

Get Our Price
Get Quote
Apr 18, 2021
Apr 22, 2021
Call Us

$1,080

Get Our Price
Get Quote
Apr 20, 2021
Apr 24, 2021
Call Us

$1,080

Get Our Price
Get Quote
Apr 22, 2021
Apr 26, 2021
Call Us

$1,080

Get Our Price
Get Quote
Apr 25, 2021
Apr 29, 2021
Call Us

$1,080

Get Our Price
Get Quote
Apr 27, 2021
May 01, 2021
Call Us

$1,080

Get Our Price
Get Quote
Apr 29, 2021
May 03, 2021
Call Us

$1,080

Get Our Price
Get Quote
May 02, 2021
May 06, 2021
Call Us

$1,080

Get Our Price
Get Quote
May 04, 2021
May 08, 2021
Call Us

$1,080

Get Our Price
Get Quote
May 06, 2021
May 10, 2021
Call Us

$1,080

Get Our Price
Get Quote
May 09, 2021
May 13, 2021
Call Us

$1,080

Get Our Price
Get Quote
May 11, 2021
May 15, 2021
Call Us

$1,080

Get Our Price
Get Quote
May 13, 2021
May 17, 2021
Call Us

$1,080

Get Our Price
Get Quote
May 16, 2021
May 20, 2021
Call Us

$1,080

Get Our Price
Get Quote
May 18, 2021
May 22, 2021
Call Us

$1,080

Get Our Price
Get Quote
May 20, 2021
May 24, 2021
Call Us

$1,080

Get Our Price
Get Quote
May 23, 2021
May 27, 2021
Call Us

$1,080

Get Our Price
Get Quote
May 25, 2021
May 29, 2021
Call Us

$1,080

Get Our Price
Get Quote
May 27, 2021
May 31, 2021
Call Us

$1,080

Get Our Price
Get Quote
May 30, 2021
Jun 03, 2021
Call Us

$1,080

Get Our Price
Get Quote
Jun 01, 2021
Jun 05, 2021
Call Us

$1,080

Get Our Price
Get Quote
Jun 03, 2021
Jun 07, 2021
Call Us

$1,080

Get Our Price
Get Quote
Jun 06, 2021
Jun 10, 2021
Call Us

$1,080

Get Our Price
Get Quote
Jun 08, 2021
Jun 12, 2021
Call Us

$1,080

Get Our Price
Get Quote
Jun 10, 2021
Jun 14, 2021
Call Us

$1,080

Get Our Price
Get Quote
Jun 13, 2021
Jun 17, 2021
Call Us

$1,080

Get Our Price
Get Quote
Jun 15, 2021
Jun 19, 2021
Call Us

$1,080

Get Our Price
Get Quote
Jun 17, 2021
Jun 21, 2021
Call Us

$1,080

Get Our Price
Get Quote
Jun 20, 2021
Jun 24, 2021
Call Us

$1,080

Get Our Price
Get Quote
Jun 22, 2021
Jun 26, 2021
Call Us

$1,080

Get Our Price
Get Quote
Jun 24, 2021
Jun 28, 2021
Call Us

$1,080

Get Our Price
Get Quote
Jun 27, 2021
Jul 01, 2021
Call Us

$1,080

Get Our Price
Get Quote
Jun 29, 2021
Jul 03, 2021
Call Us

$1,080

Get Our Price
Get Quote
Jul 01, 2021
Jul 05, 2021
Call Us

$1,080

Get Our Price
Get Quote
Jul 04, 2021
Jul 08, 2021
Call Us

$1,080

Get Our Price
Get Quote
Jul 06, 2021
Jul 10, 2021
Call Us

$1,080

Get Our Price
Get Quote
Jul 08, 2021
Jul 12, 2021
Call Us

$1,080

Get Our Price
Get Quote
Jul 11, 2021
Jul 15, 2021
Call Us

$1,080

Get Our Price
Get Quote
Jul 13, 2021
Jul 17, 2021
Call Us

$1,080

Get Our Price
Get Quote
Jul 15, 2021
Jul 19, 2021
Call Us

$1,080

Get Our Price
Get Quote
Jul 18, 2021
Jul 22, 2021
Call Us

$1,080

Get Our Price
Get Quote
Jul 20, 2021
Jul 24, 2021
Call Us

$1,080

Get Our Price
Get Quote
Jul 22, 2021
Jul 26, 2021
Call Us

$1,080

Get Our Price
Get Quote
Jul 25, 2021
Jul 29, 2021
Call Us

$1,080

Get Our Price
Get Quote
Jul 27, 2021
Jul 31, 2021
Call Us

$1,080

Get Our Price
Get Quote
Jul 29, 2021
Aug 02, 2021
Call Us

$1,080

Get Our Price
Get Quote
Aug 01, 2021
Aug 05, 2021
Call Us

$1,080

Get Our Price
Get Quote
Aug 03, 2021
Aug 07, 2021
Call Us

$1,080

Get Our Price
Get Quote
Aug 05, 2021
Aug 09, 2021
Call Us

$1,080

Get Our Price
Get Quote
Aug 08, 2021
Aug 12, 2021
Call Us

$1,080

Get Our Price
Get Quote
Aug 10, 2021
Aug 14, 2021
Call Us

$1,080

Get Our Price
Get Quote
Aug 12, 2021
Aug 16, 2021
Call Us

$1,080

Get Our Price
Get Quote
Aug 15, 2021
Aug 19, 2021
Call Us

$1,080

Get Our Price
Get Quote
Aug 17, 2021
Aug 21, 2021
Call Us

$1,080

Get Our Price
Get Quote
Aug 19, 2021
Aug 23, 2021
Call Us

$1,080

Get Our Price
Get Quote
Aug 22, 2021
Aug 26, 2021
Call Us

$1,080

Get Our Price
Get Quote
Aug 24, 2021
Aug 28, 2021
Call Us

$1,080

Get Our Price
Get Quote
Aug 26, 2021
Aug 30, 2021
Call Us

$1,080

Get Our Price
Get Quote
Aug 29, 2021
Sep 02, 2021
Call Us

$1,080

Get Our Price
Get Quote
Aug 31, 2021
Sep 04, 2021
Call Us

$1,080

Get Our Price
Get Quote
Sep 02, 2021
Sep 06, 2021
Call Us

$1,080

Get Our Price
Get Quote
Sep 05, 2021
Sep 09, 2021
Call Us

$1,080

Get Our Price
Get Quote
Sep 07, 2021
Sep 11, 2021
Call Us

$1,080

Get Our Price
Get Quote
Sep 09, 2021
Sep 13, 2021
Call Us

$1,080

Get Our Price
Get Quote
Sep 12, 2021
Sep 16, 2021
Call Us

$1,080

Get Our Price
Get Quote
Sep 14, 2021
Sep 18, 2021
Call Us

$1,080

Get Our Price
Get Quote
Sep 16, 2021
Sep 20, 2021
Call Us

$1,080

Get Our Price
Get Quote
Sep 19, 2021
Sep 23, 2021
Call Us

$1,080

Get Our Price
Get Quote
Sep 21, 2021
Sep 25, 2021
Call Us

$1,080

Get Our Price
Get Quote
Sep 23, 2021
Sep 27, 2021
Call Us

$1,080

Get Our Price
Get Quote
Sep 26, 2021
Sep 30, 2021
Call Us

$1,080

Get Our Price
Get Quote
Sep 28, 2021
Oct 02, 2021
Call Us

$1,080

Get Our Price
Get Quote
Sep 30, 2021
Oct 04, 2021
Call Us

$1,080

Get Our Price
Get Quote
Oct 03, 2021
Oct 07, 2021
Call Us

$1,080

Get Our Price
Get Quote
Oct 05, 2021
Oct 09, 2021
Call Us

$1,080

Get Our Price
Get Quote
Oct 07, 2021
Oct 11, 2021
Call Us

$1,080

Get Our Price
Get Quote
Oct 10, 2021
Oct 14, 2021
Call Us

$1,080

Get Our Price
Get Quote
Oct 12, 2021
Oct 16, 2021
Call Us

$1,080

Get Our Price
Get Quote
Oct 14, 2021
Oct 18, 2021
Call Us

$1,080

Get Our Price
Get Quote
Oct 17, 2021
Oct 21, 2021
Call Us

$1,080

Get Our Price
Get Quote
Oct 19, 2021
Oct 23, 2021
Call Us

$1,080

Get Our Price
Get Quote
Oct 21, 2021
Oct 25, 2021
Call Us

$1,080

Get Our Price
Get Quote
Oct 24, 2021
Oct 28, 2021
Call Us

$1,080

Get Our Price
Get Quote
Oct 26, 2021
Oct 30, 2021
Call Us

$1,080

Get Our Price
Get Quote
Oct 28, 2021
Nov 01, 2021
Call Us

$1,080

Get Our Price
Get Quote
Oct 31, 2021
Nov 04, 2021
Call Us

$1,080

Get Our Price
Get Quote
Nov 02, 2021
Nov 06, 2021
Call Us

$1,080

Get Our Price
Get Quote
Nov 04, 2021
Nov 08, 2021
Call Us

$1,080

Get Our Price
Get Quote
Nov 07, 2021
Nov 11, 2021
Call Us

$1,080

Get Our Price
Get Quote
Nov 09, 2021
Nov 13, 2021
Call Us

$1,080

Get Our Price
Get Quote
Nov 11, 2021
Nov 15, 2021
Call Us

$1,080

Get Our Price
Get Quote
Nov 14, 2021
Nov 18, 2021
Call Us

$1,080

Get Our Price
Get Quote
Nov 16, 2021
Nov 20, 2021
Call Us

$1,080

Get Our Price
Get Quote
Nov 18, 2021
Nov 22, 2021
Call Us

$1,080

Get Our Price
Get Quote
Nov 21, 2021
Nov 25, 2021
Call Us

$1,080

Get Our Price
Get Quote
Nov 23, 2021
Nov 27, 2021
Call Us

$1,080

Get Our Price
Get Quote
Nov 25, 2021
Nov 29, 2021
Call Us

$1,080

Get Our Price
Get Quote
Nov 28, 2021
Dec 02, 2021
Call Us

$1,080

Get Our Price
Get Quote
Nov 30, 2021
Dec 04, 2021
Call Us

$1,080

Get Our Price
Get Quote
Dec 02, 2021
Dec 06, 2021
Call Us

$1,080

Get Our Price
Get Quote
Dec 05, 2021
Dec 09, 2021
Call Us

$1,080

Get Our Price
Get Quote
Dec 07, 2021
Dec 11, 2021
Call Us

$1,080

Get Our Price
Get Quote
Dec 09, 2021
Dec 13, 2021
Call Us

$1,080

Get Our Price
Get Quote
Dec 12, 2021
Dec 16, 2021
Call Us

$1,080

Get Our Price
Get Quote
Dec 14, 2021
Dec 18, 2021
Call Us

$1,080

Get Our Price
Get Quote
Dec 16, 2021
Dec 20, 2021
Call Us

$1,080

Get Our Price
Get Quote
Dec 19, 2021
Dec 23, 2021
Call Us

$1,080

Get Our Price
Get Quote
Dec 21, 2021
Dec 25, 2021
Call Us

$1,080

Get Our Price
Get Quote
Dec 23, 2021
Dec 27, 2021
Call Us

$1,080

Get Our Price
Get Quote
Dec 26, 2021
Dec 30, 2021
Call Us

$1,080

Get Our Price
Get Quote
Dec 28, 2021
Jan 01, 2022
Call Us

$1,080

Get Our Price
Get Quote
Dec 30, 2021
Jan 03, 2022
Call Us

$1,080

Get Our Price
Get Quote
Call or submit a quote for award-winning value and service!
Countries Visited
Cities Visited
Tour Itinerary
Travel to Nepal and head to the Himalayan hills to get the full picture of Everest. Fly to Lukla then enjoy a four-day trek, staying in teahouses in the village of Phakding, the market town of Namche Bazaar and the small settlement of Monjo. Along the way, cross fast flowing rivers, climb to the highest hotel in the world and take in close up views of the mountain and the surrounding Himalayas.ALTERNATE ITINERARY:In case of weather conditions leading to cancellations or delays in flights, this trip will operate on an alternate itinerary. Please see Day 1 of the itinerary for more details.
Day 1: Kathmandu/Lukla to Phakding trek (2610m)
Namaste! Welcome to Nepal. Please meet at our Kathmandu office listed in the 'Joining point instructions' section of the Essential Trip Information the day prior to departure at 5 pm for a pre-departure meeting. At this meeting, the leader will reconfirm the flight times from Kathmandu to Lukla which are usually around 6.15 am. This will require you to meet the leader 4.45 am at your hotel on day 1. If you arrive after 5 pm on the day prior to departure, please contact us for a briefing on: +977 98412 31506 or +977 98510 68827Fly (approximately 45 min) to Lukla (2840 m), the gateway of Everest region. If the weather is good, the views of the Himalayas from the small plane are spectacular! After a short safety briefing, we gear up and commence our trek. Today is a fairly gentle introduction, following the milk-white Dudh Kosi River approximately three-hours to the small village of Phakding (2610m). ALTERNATIVE ITINERARY DUE TO FLIGHT CANCELLATIONS:Weather conditions in the Himalayas can change rapidly, which frequently results in the need for changes to be made to our intended itineraries. Flights throughout Nepal, particularly in high mountain areas, can be delayed or cancelled due to poor weather conditions. Flights between Kathmandu and Lukla are particularly prone to these delays which has the potential to vary the itinerary of all departures in the Everest region. Our contingency plans in case of bad weather preventing the fixed wing aircraft flight from Kathmandu to Lukla are as follows:Day 1: We will attempt to board our booked fixed wing flight as per the itinerary. If this flight is cancelled but helicopters are available and permitted to fly to Lukla we will use our best endeavours to charter a helicopter to transport you. Travellers will need to use their emergency fund to cover the cost of this chartered helicopter. The exact cost will depend on how many travellers are in your group and could be up to USD 500. If we reach Lukla on Day 1 by either fixed wing aircraft or helicopter we will then continue on our trek, with adjustments made depending on arrival time and weather conditions.Day 2: If no flights (either plane or helicopter) are possible on the morning of Day 2, then we will follow an a trekking itinerary that includes Sundarijal, Chisapani, Nagarkot & Bhaktapur. A scenic Everest mountain flight will be included on Day 5, weather permitting.We also advise allowing a few extra days in Kathmandu at the end of your trip should your return flights from Lukla be delayed due to weather conditions.
Day 2: Phakding to Namche Bazaar trek (3440m)
We trek to Namche - the trek up to the half-way point Jorsale is relatively undemanding, crossing Dudh Koshi river several times. The later half involves walking right down to the river banks for a while before the challenging uphill climb all the way to the administrative headquarters and biggest settlement of the Everest region (approx. 6hrs, 9 kms). Weather permitting, the first view of Everest is possible an hour or so from the approach point to Namche.We sleep overnight in Namche (3440m)
Day 3: Namche Bazaar to Monjo trek (2840m)
Fortify yourself with a good breakfast for the steep 1.5hr climb for an unobstructed close-up view of Everest (weather dependent!) and the surrounding peaks. Return via the now-derelict Syangboche airstrip past Namche Bazaar mostly downhill to the tiny settlement of Monjo (approx. 4 hrs) (2840m).
Day 4: Monjo to Lukla trek (2840m)
Retrace the route from your earlier part of your trek to Lukla (approx. 4 hrs) (2840m)
Day 5: Kathmandu
This morning we take a short early morning flight back to Kathmandu (approx 45 minutes) where our trip concludes. You will be transferred back to central Kathmandu and dropped off at your hotel, but no accommodation is included tonight.
This is a great introduction to Everest: a shorter trek that still allows for stunning views of the world's highest mountain.
The flight into Lukla provides unparalleled views of the Himalaya and, if you're lucky, you may just spot Everest.
Stay in remote, authentic tea houses. The accommodation may be spartan, but the scenery is beautiful and the food delicious.
Enjoy walking along the famous route to Everest Base Camp and spend a night at altitude in Namche Bazaar (3440 metres).
Style: Basix

Question: How many suitcases can I take with me on my trip?
Each person is allowed one "check-in," and one "carry-on." Remember to take all valuables with you as "carry-on", because electronic equipment, cameras, laptops, jewelry, business documents and money are not covered by the airlines' liability, so always carry them aboard with you.
Question: Is Airfare Included in the Price?
Airfare from your point of origin to and from the trip is not included in the land price.
Similar Tours Other Travelers Liked
The trip was both both educational and exciting. I very much enjoyed the sights and culture.
The itinerary was just as I expected! The guide was very good as were the accomodations
Intrepid did such a great job. I never had to worry about where I was supposed to be and it felt so good not to worry about a thing but just to enjoy myself. Our guide was extremely knowledgeable about culture and history.
Taiwan people very friendly. Accommodation were centrally located and easily accessible. Did extra activities then in brochure which was greatly.
Larus our tour guide did an excellent job and was very attentive to our needs. He is very knowledgeable and has a great sense of humor.
Our guide Tarang chandola was exceptional. Courteous, knowledgeable, organized, polite, professional and went above and beyond taking care of our needs and requests offen anticipating what that might be. He made sure we all had the best possible time and offered suggestions to meet the needs of everyone on the tour. This made the trip even more enjoyable.
AffordableTours.com® does not itself offer, service or administer the Travel Packages, and the ultimate terms and conditions of any Travel Package made available via the Site Offerings (including the prices quoted in connection with same) will be determined by the applicable Third-Party Travel Service Provider. AffordableTours.com® does not represent or warrant that the Price Quotes are accurate, up-to-date or free of error, or that same will be honored by the applicable Third-Party Travel Service Providers. All Price Quotes, Travel Package availability, Travel Package details/itinerary and other Content are subject to change without notice. All travel details published by and through the Site Offerings should be confirmed directly with the applicable Third-Party Travel Service Provider prior to making any travel plans. Reliance on any information made available to you by and through the Site Offerings is solely at your own risk.
How It Works
Vacationing has never been easier or cheaper with the help of a dedicated travel consultant from AffordableTours.com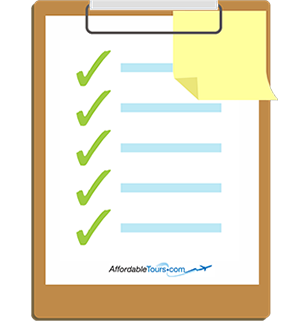 Find your perfect trip on our website and simply request a free quote. Need to speak to a live person? Call us 7 days a week at 1-800-935-2620. No robots here!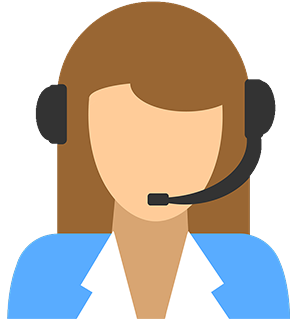 Your personal travel consultant will reach out and be your point of contact for your entire travel experience from start to finish. Did we mention you'll be working with an award winning team? Sweet!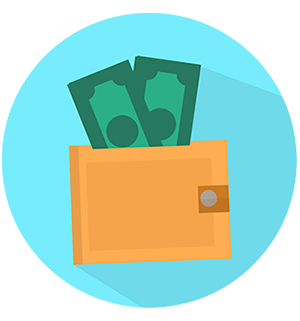 Because we're one of the largest sellers of travel, we're able to give you a discount on your vacation package. No one beats our prices!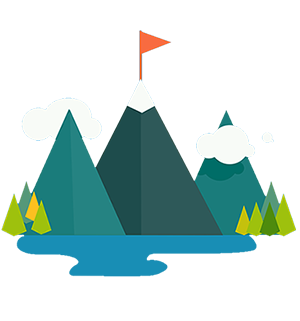 Knowing you got the best deal, all that's left is for you to pack your bags and enjoy your vacation!