Dates & Prices
Start Date
End Date
Offers
Brochure
Land Price
Our Price
Quote
Apr 06, 2020
Apr 10, 2020
Call Us

$1,025

Get Our Price
Get Quote
Apr 13, 2020
Apr 17, 2020
Call Us

$1,025

Get Our Price
Get Quote
Apr 20, 2020
Apr 24, 2020
Call Us

$1,025

Get Our Price
Get Quote
May 04, 2020
May 08, 2020
Call Us

$1,025

Get Our Price
Get Quote
May 11, 2020
May 15, 2020
Call Us

$1,025

Get Our Price
Get Quote
May 18, 2020
May 22, 2020
Call Us

$1,025

Get Our Price
Get Quote
May 25, 2020
May 29, 2020
Call Us

$1,025

Get Our Price
Get Quote
Jun 01, 2020
Jun 05, 2020
Call Us

$1,025

Get Our Price
Get Quote
Jun 08, 2020
Jun 12, 2020
Call Us

$1,025

Get Our Price
Get Quote
Jun 15, 2020
Jun 19, 2020
Call Us

$1,025

Get Our Price
Get Quote
Jun 22, 2020
Jun 26, 2020
Call Us

$1,025

Get Our Price
Get Quote
Jun 29, 2020
Jul 03, 2020
Call Us

$1,025

Get Our Price
Get Quote
Jul 06, 2020
Jul 10, 2020
Call Us

$1,025

Get Our Price
Get Quote
Jul 13, 2020
Jul 17, 2020
Call Us

$1,025

Get Our Price
Get Quote
Jul 20, 2020
Jul 24, 2020
Call Us

$1,025

Get Our Price
Get Quote
Jul 27, 2020
Jul 31, 2020
Call Us

$1,025

Get Our Price
Get Quote
Aug 03, 2020
Aug 07, 2020
Call Us

$1,025

Get Our Price
Get Quote
Aug 10, 2020
Aug 14, 2020
Call Us

$1,025

Get Our Price
Get Quote
Aug 17, 2020
Aug 21, 2020
Call Us

$1,025

Get Our Price
Get Quote
Aug 24, 2020
Aug 28, 2020
Call Us

$1,025

Get Our Price
Get Quote
Aug 31, 2020
Sep 04, 2020
Call Us

$1,025

Get Our Price
Get Quote
Sep 07, 2020
Sep 11, 2020
Call Us

$1,025

Get Our Price
Get Quote
Sep 14, 2020
Sep 18, 2020
Call Us

$1,025

Get Our Price
Get Quote
Sep 21, 2020
Sep 25, 2020
Call Us

$1,025

Get Our Price
Get Quote
Sep 28, 2020
Oct 02, 2020
Call Us

$1,025

Get Our Price
Get Quote
Oct 05, 2020
Oct 09, 2020
Call Us

$1,025

Get Our Price
Get Quote
Oct 12, 2020
Oct 16, 2020
Call Us

$1,025

Get Our Price
Get Quote
Oct 19, 2020
Oct 23, 2020
Call Us

$1,025

Get Our Price
Get Quote
Oct 26, 2020
Oct 30, 2020
Call Us

$1,025

Get Our Price
Get Quote
Nov 02, 2020
Nov 06, 2020
Call Us

$1,025

Get Our Price
Get Quote
Nov 09, 2020
Nov 13, 2020
Call Us

$1,025

Get Our Price
Get Quote
Nov 16, 2020
Nov 20, 2020
Call Us

$1,025

Get Our Price
Get Quote
Nov 23, 2020
Nov 27, 2020
Call Us

$1,025

Get Our Price
Get Quote
Nov 30, 2020
Dec 04, 2020
Call Us

$1,025

Get Our Price
Get Quote
Dec 07, 2020
Dec 11, 2020
Call Us

$1,025

Get Our Price
Get Quote
Dec 14, 2020
Dec 18, 2020
Call Us

$1,025

Get Our Price
Get Quote
Dec 21, 2020
Dec 25, 2020
Call Us

$1,025

Get Our Price
Get Quote
Dec 28, 2020
Jan 01, 2021
Call Us

$1,025

Get Our Price
Get Quote
Jan 04, 2021
Jan 08, 2021
Call Us

$1,025

Get Our Price
Get Quote
Jan 11, 2021
Jan 15, 2021
Call Us

$1,025

Get Our Price
Get Quote
Jan 18, 2021
Jan 22, 2021
Call Us

$1,025

Get Our Price
Get Quote
Jan 25, 2021
Jan 29, 2021
Call Us

$1,025

Get Our Price
Get Quote
Feb 01, 2021
Feb 05, 2021
Call Us

$1,025

Get Our Price
Get Quote
Feb 08, 2021
Feb 12, 2021
Call Us

$1,025

Get Our Price
Get Quote
Feb 15, 2021
Feb 19, 2021
Call Us

$1,025

Get Our Price
Get Quote
Feb 22, 2021
Feb 26, 2021
Call Us

$1,025

Get Our Price
Get Quote
Mar 01, 2021
Mar 05, 2021
Call Us

$1,025

Get Our Price
Get Quote
Mar 08, 2021
Mar 12, 2021
Call Us

$922

Get Our Price
Get Quote
Mar 15, 2021
Mar 19, 2021
Call Us

$922

Get Our Price
Get Quote
Mar 22, 2021
Mar 26, 2021
Call Us

$922

Get Our Price
Get Quote
Mar 29, 2021
Apr 02, 2021
Call Us

$922

Get Our Price
Get Quote
Apr 05, 2021
Apr 09, 2021
Call Us

$1,025

Get Our Price
Get Quote
Apr 12, 2021
Apr 16, 2021
Call Us

$1,025

Get Our Price
Get Quote
Apr 19, 2021
Apr 23, 2021
Call Us

$1,025

Get Our Price
Get Quote
Apr 26, 2021
Apr 30, 2021
Call Us

$1,025

Get Our Price
Get Quote
May 03, 2021
May 07, 2021
Call Us

$1,025

Get Our Price
Get Quote
May 10, 2021
May 14, 2021
Call Us

$1,025

Get Our Price
Get Quote
May 17, 2021
May 21, 2021
Call Us

$1,025

Get Our Price
Get Quote
May 24, 2021
May 28, 2021
Call Us

$1,025

Get Our Price
Get Quote
May 31, 2021
Jun 04, 2021
Call Us

$1,025

Get Our Price
Get Quote
Jun 07, 2021
Jun 11, 2021
Call Us

$1,025

Get Our Price
Get Quote
Jun 14, 2021
Jun 18, 2021
Call Us

$1,025

Get Our Price
Get Quote
Jun 21, 2021
Jun 25, 2021
Call Us

$1,025

Get Our Price
Get Quote
Jun 28, 2021
Jul 02, 2021
Call Us

$1,025

Get Our Price
Get Quote
Jul 05, 2021
Jul 09, 2021
Call Us

$1,025

Get Our Price
Get Quote
Jul 12, 2021
Jul 16, 2021
Call Us

$1,025

Get Our Price
Get Quote
Jul 19, 2021
Jul 23, 2021
Call Us

$1,025

Get Our Price
Get Quote
Jul 26, 2021
Jul 30, 2021
Call Us

$1,025

Get Our Price
Get Quote
Aug 02, 2021
Aug 06, 2021
Call Us

$1,025

Get Our Price
Get Quote
Aug 09, 2021
Aug 13, 2021
Call Us

$1,025

Get Our Price
Get Quote
Aug 16, 2021
Aug 20, 2021
Call Us

$1,025

Get Our Price
Get Quote
Aug 23, 2021
Aug 27, 2021
Call Us

$1,025

Get Our Price
Get Quote
Aug 30, 2021
Sep 03, 2021
Call Us

$1,025

Get Our Price
Get Quote
Sep 06, 2021
Sep 10, 2021
Call Us

$1,025

Get Our Price
Get Quote
Sep 13, 2021
Sep 17, 2021
Call Us

$1,025

Get Our Price
Get Quote
Sep 20, 2021
Sep 24, 2021
Call Us

$1,025

Get Our Price
Get Quote
Sep 27, 2021
Oct 01, 2021
Call Us

$1,025

Get Our Price
Get Quote
Oct 04, 2021
Oct 08, 2021
Call Us

$1,025

Get Our Price
Get Quote
Oct 11, 2021
Oct 15, 2021
Call Us

$1,025

Get Our Price
Get Quote
Oct 18, 2021
Oct 22, 2021
Call Us

$1,025

Get Our Price
Get Quote
Oct 25, 2021
Oct 29, 2021
Call Us

$1,025

Get Our Price
Get Quote
Nov 01, 2021
Nov 05, 2021
Call Us

$1,025

Get Our Price
Get Quote
Nov 08, 2021
Nov 12, 2021
Call Us

$1,025

Get Our Price
Get Quote
Nov 15, 2021
Nov 19, 2021
Call Us

$1,025

Get Our Price
Get Quote
Nov 22, 2021
Nov 26, 2021
Call Us

$1,025

Get Our Price
Get Quote
Nov 29, 2021
Dec 03, 2021
Call Us

$1,025

Get Our Price
Get Quote
Dec 06, 2021
Dec 10, 2021
Call Us

$1,025

Get Our Price
Get Quote
Dec 13, 2021
Dec 17, 2021
Call Us

$1,025

Get Our Price
Get Quote
Dec 20, 2021
Dec 24, 2021
Call Us

$1,025

Get Our Price
Get Quote
Dec 27, 2021
Dec 31, 2021
Call Us

$1,025

Get Our Price
Get Quote
Call or submit a quote for award-winning value and service!
Countries Visited
Cities Visited
Tour Itinerary
This 5-day small group tour is your chance to meet the outback on your own terms. No set itinerary, no rushing around to pre-established timeframes - just you, your small group, and a well-versed local leader exploring the Red Centre at your own pace. Get to all the big name attractions - Uluru/Kata Tjuta, Kings Canyon, the Western MacDonnell Ranges - and perhaps visit lesser-known sites like Trephina Gorge, Owen Springs, Ruby Gap and the Eastern MacDonnell Ranges.
Day 1: Yulara
Arrive in Yulara, where your Australian Outback adventure begins. A small town at the southern end of the Northern Territory, Yulara is your gateway to Uluru-Kata Tjuta National Park. Make tracks across sunburnt plains to the captivating domes of Kata Tjuta, large red rock formations believed to be about 500 million years old. Continue to Australia' most iconic landmark – Uluru. Arrive in time to witness a magical sunset. Watch Uluru change colours as the sun sets below the horizon, then continue to your camp where a hearty dinner awaits. Choose to bunker down Aussie-style and sleep in a cosy swag (bedroll) beneath the star-studded sky, or catch some shut-eye in a permanent tent.Total walking time: about an hour
Day 2: Uluru Sunrise
Wake early to catch an unforgettable Uluru sunrise, then get a closer look at this massive sandstone monolith on an unguided walk around its base. After your stroll, walk to the cave paintings near Mutitjulu Waterhole, where you will be met by an Anangu guide. Your guide will shed insight into the ancient rock etchings and the stories they tell, as well as the traditions of the land's Traditional Owners. Next, visit the nearby Cultural Central to browse its extensive collection of Aboriginal arts and crafts. After a local lunch, set off on a three-hour drive to your exclusive campsite within Watarrka National Park. (Kings Canyon). Get acquainted with your surroundings, enjoy an on-site dinner and settle in for the nightTotal driving time: about three and a half hoursToday walking time: about two hours
Day 3: Kings Canyon
After breakfast, pull on your hiking shoes and set off to explore Kings Canyon. Plunging 270 metres/885 feet to the canyon floor, walking its rim reveals incredibly beautiful sandstone formations carved by wind and water. Discover its Amphitheatre, Lost City, North and South Walls and the surprisingly lush Garden of Eden, which owes its cycads and plant life to a permanent waterhole down in the canyon. After lunch, there's time to relax for a bit before heading along an iconic Red Centre dirt track to the Western McDonnell Ranges.Today driving time: about five hoursToday walking time: about three hours
Day 4: Western MacDonnell Ranges
Spend the afternoon exploring the Outback scenery of the Western Macdonnell Ranges. Visit one of the most photographed places in the Red Centre – Ormiston Gorge. Keep your eyes peeled for wallabies while admiring the colourful, sweeping walls surrounding its waterhole. Continue to Ellery Creek Big Hole, a popular spot for a refreshing dip. After a satisfying day spent exploring the MacDonnell Ranges, your tour leader will find a suitable place to set up your bush camp for the night.Total driving time: about 45 minutesTotal walking distance: up to 10 kilometres/6.2 miles
Day 5: Eastern MacDonnell Ranges
Often overlooked for its western counterpart, the Eastern MacDonnell Ranges just might be one of the Outback's best kept secrets. This is the home of the Arrernte people, the Traditional Owners of the land. Learn about their caterpillar dreamtime story on a short walk to Emily Gap, an important spiritual site to the Arrernte people containing galleries of ancient rock paintings. Drive to Trephina Gorge, where you'll set off on a one-hour guided walk to see its quartzite cliffs and rich birdlife. Afterwards, it's time for lunch; grab a bite at the historical Ross River Homestead before continuing to the 'Ghost Town' of Arltunga where you'll learn about the mistaken gemstone that lead to a mining rush here in 1887, and also precipitated its abandonment. After exploring the best of the Eastern MacDonnell Ranges, it's on to Alice Springs where your Outback adventure ends upon arrival in the late afternoon.Total driving time: about 3 hours
Uluru & Kata Tjuta National Park Entrance
Uluru Cultural Centre
Maruku Arts cultural experience
Kings Canyon Rim Walk
Meals
4 Breakfast(s) Included
4 Lunch(es) Included
4 Dinner(s) Included

Style: Basix

Permanent tented camp (with shared facilities) (2 nights) Bush camp (2 nights)
Question: How many suitcases can I take with me on my trip?
Each person is allowed one "check-in," and one "carry-on." Remember to take all valuables with you as "carry-on", because electronic equipment, cameras, laptops, jewelry, business documents and money are not covered by the airlines' liability, so always carry them aboard with you.
Question: Is Airfare Included in the Price?
Airfare from your point of origin to and from the trip is not included in the land price.
Similar Tours Other Travelers Liked
The trip was both both educational and exciting. I very much enjoyed the sights and culture.
The itinerary was just as I expected! The guide was very good as were the accomodations
Intrepid did such a great job. I never had to worry about where I was supposed to be and it felt so good not to worry about a thing but just to enjoy myself. Our guide was extremely knowledgeable about culture and history.
Taiwan people very friendly. Accommodation were centrally located and easily accessible. Did extra activities then in brochure which was greatly.
Larus our tour guide did an excellent job and was very attentive to our needs. He is very knowledgeable and has a great sense of humor.
Our guide Tarang chandola was exceptional. Courteous, knowledgeable, organized, polite, professional and went above and beyond taking care of our needs and requests offen anticipating what that might be. He made sure we all had the best possible time and offered suggestions to meet the needs of everyone on the tour. This made the trip even more enjoyable.
AffordableTours.com® does not itself offer, service or administer the Travel Packages, and the ultimate terms and conditions of any Travel Package made available via the Site Offerings (including the prices quoted in connection with same) will be determined by the applicable Third-Party Travel Service Provider. AffordableTours.com® does not represent or warrant that the Price Quotes are accurate, up-to-date or free of error, or that same will be honored by the applicable Third-Party Travel Service Providers. All Price Quotes, Travel Package availability, Travel Package details/itinerary and other Content are subject to change without notice. All travel details published by and through the Site Offerings should be confirmed directly with the applicable Third-Party Travel Service Provider prior to making any travel plans. Reliance on any information made available to you by and through the Site Offerings is solely at your own risk.
How It Works
Vacationing has never been easier or cheaper with the help of a dedicated travel consultant from AffordableTours.com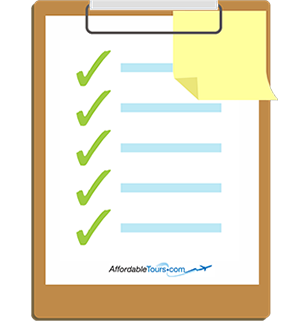 Find your perfect trip on our website and simply request a free quote. Need to speak to a live person? Call us 7 days a week at 1-800-935-2620. No robots here!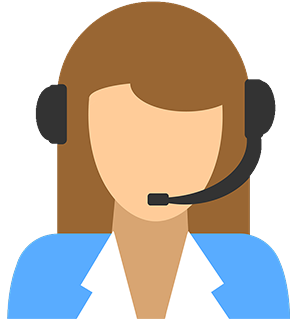 Your personal travel consultant will reach out and be your point of contact for your entire travel experience from start to finish. Did we mention you'll be working with an award winning team? Sweet!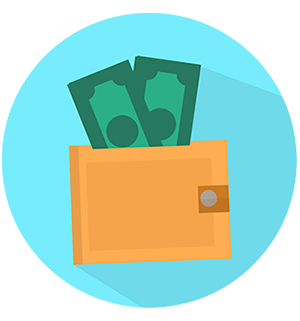 Because we're one of the largest sellers of travel, we're able to give you a discount on your vacation package. No one beats our prices!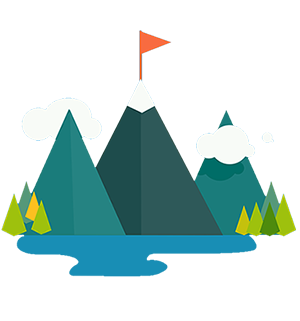 Knowing you got the best deal, all that's left is for you to pack your bags and enjoy your vacation!