Dates & Prices
Start Date
End Date
Offers
Brochure
Land Price
Our Price
Quote
Dec 09, 2020
Dec 19, 2020
Call Us

$7,495

Get Our Price
Get Quote
Dec 18, 2020
Dec 28, 2020
Call Us

$9,995

Get Our Price
Get Quote
Jan 04, 2021
Jan 14, 2021
Call Us

$10,495

Get Our Price
Get Quote
Jan 10, 2021
Jan 20, 2021
Call Us

$9,495

Get Our Price
Get Quote
Jan 28, 2021
Feb 07, 2021
Call Us

$9,495

Get Our Price
Get Quote
Feb 06, 2021
Feb 16, 2021
Call Us

$8,495

Get Our Price
Get Quote
Feb 16, 2021
Feb 26, 2021
Call Us

$7,495

Get Our Price
Get Quote
Nov 03, 2021
Nov 13, 2021
Call Us

$9,995

Get Our Price
Get Quote
Dec 19, 2021
Dec 29, 2021
Call Us

$11,495

Get Our Price
Get Quote
Jan 07, 2022
Jan 17, 2022
Call Us

$10,995

Get Our Price
Get Quote
Jan 12, 2022
Jan 22, 2022
Call Us

$9,995

Get Our Price
Get Quote
Jan 16, 2022
Jan 26, 2022
Call Us

$10,995

Get Our Price
Get Quote
Jan 17, 2022
Jan 27, 2022
Call Us

$8,995

Get Our Price
Get Quote
Jan 21, 2022
Jan 31, 2022
Call Us

$9,995

Get Our Price
Get Quote
Jan 30, 2022
Feb 09, 2022
Call Us

$9,995

Get Our Price
Get Quote
Feb 13, 2022
Feb 23, 2022
Call Us

$8,995

Get Our Price
Get Quote
Mar 06, 2022
Mar 16, 2022
Call Us

$7,995

Get Our Price
Get Quote
Call or submit a quote for award-winning value and service!
Tour Itinerary
Experience an adventure tour of Antarctica and explore the unique conditions at the end of the Earth. Embark from Ushuaia, travelling through the Drake Passage to the South Shetland Islands to see the incredible landscapes created by the Antarctic climate. See multiple species of playful penguins, the imposing and graceful frames of Antarctica's whales and a frenzy of feeding birdlife. Benefit from the navigational expertise and local knowledge of a professional crew and make the most of this once-in-a-lifetime experience to Antarctica to see the exotic, alien nature of this frozen world for yourself.
Day 1

Ushuaia

Welcome to Argentina. Begin your Antarctic Explorer adventure with an overnight stay in Ushuaia, the southernmost city in the world. Avenida San Martin and the surrounding streets are where you'll find most hotels, shops, restaurants and tourist services. If you arrive into Ushuaia with enough time to spare, you might like to explore Tierra del Fuego National Park, which is located 11 km (seven miles) west of the city.

Day 2

Ushuaia

Today, board the ship and cruise out through the Beagle Channel. Named after the British ship the HMS Beagle, this channel is rich with birdlife. Keep an eye for penguins, cormorants, petrels and black-browed albatross from the deck. This is your first taste of life at sea and is a great time to strengthen your sea legs.
Meals: Breakfast, Dinner

Day 11

Ushuaia

Your Antarctic Explorer adventure ends today in Ushuaia. After breakfast aboard the ship, disembark and transfer to the airport for your flight onwards. When booking your flight please remember that the ship may be delayed due to weather conditions, so it's recommended that you don't book a flight out of Ushuaia before midday.
Meals: Breakfast

Day 34

Drake Passage

Over the next couple of days prepare for possible rough seas as you enter the Drake Passage. This legendary channel of water separates the bottom of South America from the tip of the Antarctic Peninsula, and was named after the English explorer Sir Frances Drake. Keep your eyes peeled for wildlife while up on deck and stay close to the expedition team, as they'll be able to help with possible sightings.
Meals: Breakfast, Dinner

Day 58

Antarctic Peninsula

Leaving the Drake Passage behind, your first sight of the White Continent is just ahead. Your days on the Antarctic Peninsula will form the core of your adventure. Unpredictable weather and ice conditions mean that each expedition is different, but your team will make sure you have an unforgettable experience whatever happens. Here are just a few of the things you might find yourself doing: * Walking on a pebbled beach teeming with thousands of penguins * Taking a 'polar plunge' in the icy waters of Neko Harbour * Listening to the boom and crack of a calving glacier near Petermann Island * Zodiac-cruising among grounded icebergs in Pleneau Bay * Climbing to the top of a craggy hill for a spectacular view of Port LockroyPOSSIBLE LANDING SITESCUVERVILLE ISLANDA gentoo penguin rookery is situated on the north end of the island on a rocky beach. Depending on the time of season you visit, you may see them building nests or attending to their chicks. Giant petrels and kelp gulls also breed on the island.DAMOY POINTIf you're lucky enough to mail a postcard in Antarctica, you'll likely pass through Damoy Point. This is the northern entrance to the harbour on which Port Lockroy is located.DANCO ISLANDThis small island, 1.6 km (one mile) in length, is easy to explore and home to gentoo penguins. Visit the marker of a former British Antarctic Survey hut and watch out for a variety of seabirds such as snowy sheathbills, kelp gulls and blue-eyed shags.ENTERPRISE ISLANDLocated in Wilhelmina Bay, this island was once used by whalers. A Zodiac cruise around the island passes by a wrecked whaling ship.LEMAIRE CHANNELThis strait runs between Booth Island and the Antarctic Peninsula, and is one of the most scenic locations on the western coast, especially during sunrise and sunset. The 11 km (6.8 mile) channel may become impassable when ice fills the narrow passageway, so we'll hope for clear waters.MELCHIOR ISLANDSThis is a group of low islands in Dallmann Bay, on which you may see male fur seals haul-out at the end of the breeding season to recuperate from their battles for supremacy.NEKO HARBOURThis bay was once used by the floating whale factory ship Neko. You may see some whale vertebrae used by resident gentoo penguins as shelter from the wind. There's an unmanned refuge hut here, erected by Argentina. Climb past the hut and up a steep slope for spectacular views of the glacier-rimmed harbour.PETERMANN ISLANDHere, near the Lemaire Channel, you can stand ashore and see the southernmost breeding colony of gentoo penguins. Adelie penguins, shags and south polar skuas also inhabit the island. The dome of the island rises 200 meters (650 feet) above the sea, offering a challenging hike for panoramic views. PORT LOCKROYJourney to Port Lockroy if weather permits. The harbour is on the west side of Wiencke Island. A secret base was built here during the Second World War as part of Operation Tabarin. It's now designated as a historic site, featuring a museum and the world's southernmost post office. Proceeds from your purchases here support the preservation of historic sites from the Heroic Age of Exploration.WATERBOAT POINTAt low tide this historic point is connected to the Antarctic mainland. Zodiacs can be used to explore the area when the tide is in. Two scientists studying penguin behaviour lived in a water boat on the point from 1921-22. The remains of their camp have been designated as an Antarctic historic site.AITCHO ISLANDSThis is a group of small islands, some still unnamed, situated in the northern entrance of the English Strait. You can often spot a great mix of wildlife here, including at the established rookeries of gentoo and chinstrap penguins. Southern elephant and fur seals are frequently hauled-out here too.BAILY HEADAlso known as Rancho Point, this area is a rocky headland on the southeastern shore of Deception Island. Chinstrap penguins build nests on slopes leading to a high ridge, which dominates a natural amphitheater and provides a superb setting for landscape photography.HALF MOON ISLANDThis crescent-shaped island was known to sealers as early as 1821. Unlike the sealers who liked to keep their best locations secret, we're happy to bring you ashore on this impressive island. Many Antarctic birds breed here, including chinstrap penguins, shags, Wilson's storm-petrels, kelp gulls, snowy sheathbills, Antarctic terns and skua.HANNAH POINTMacaroni, chinstrap and gentoo penguin rookeries are located on the point, which is on the south coast of Livingston Island. Due to the rather congested area available to the nesting penguins, you can only visit here from 10 January onwards.PENDULUM COVEHot geothermal waters are found along the shoreline of this cove, which was named after observations made in 1829 by a British expedition. You may see yellow algae and boiled krill floating on the surface because of the scalding hot water.PENGUIN ISLANDAntarctica has two flowering plants, both of which you can find on Penguin Island: Deschampsia antarctica and Colobanthus quitensis. Chinstrap penguins, fur seals and southern elephant seals use the island for breeding purposes.ROBERT POINTA nice spot for Zodiac cruising, this point was known to sealers as early as 1820. Chinstrap penguins, kelp gulls and pintado breed here, and whales may be seen in the surrounding waters.TELEFON BAYYour expedition team will point out where the most recent evidence of volcanic eruption on Deception Island can be seen.TURRET POINTChinstrap and Adelie penguin rookeries are found on this point, which is situated on the south coast of King George Island. The beaches are often crowded with southern elephant, fur, and Weddell seals hauled-out on the rocks.WHALER'S BAYTo reach Whaler's Bay, sail through the narrow passage of Neptune's Bellows. The bay was used by whalers from 1906 to 1931 and is part of a protected harbour created by a circular flooded caldera, known as Deception Island. Along with waddling penguins and lounging seals, you'll see the rusty remains of whaling operations on the beach. Watch for steam rising from geothermally-heated springs along the shoreline.YANKEE HARBOURGentoo penguins have established a rookery on this harbour, which is situated on the southwest side of Greenwich Island. You can also see an abandoned Argentine refuge hut and a huge glacier stretching along the east and north sides of the bay. An abandoned try-pot is all that remains of the sealing activity that brought men thousands of miles to seek their fortune.The following Optional Activities are available to participate in, on some or all of the departures of this itinerary. These must be booked in advance (additional costs apply) and space is limited. KAYAKING – Our kayaking adventures are the best way to feel at one with the sea. Taken in small groups of maximum 16 people, multiple times per voyage, kayaking adventures are only conducted during calm weather conditions. Kayaking is open to all levels of experience, however kayaking in the polar waters is not suitable for novice kayakers. Beginners interested in kayaking should first take an introductory course prior to the voyage which includes how to do a wet exit. In addition regardless of your experience, we recommend you take part in some kayaking practise prior to the voyage to ensure that you are comfortable on the water in the icy conditions.CAMPING – Spend the night under the Antarctic sky with a hardy group of your shipmates. Numbers are limited so book early. The crew will determine the best location and conditions for your overnight adventure. Dress warmly and eat a hearty meal before you head out as no meals are permitted onshore.INCLUDED OPTIONAL ACTIVITIESSNOWSHOEING - A novel way to experience the beauty of the polar landscape, and discover remote alcoves and hidden valleys. The rewards of walking atop the snow are well worth the effort, as we'll be able to visit new places that may be inaccessible on foot. This traditional means of transport across the snow comes from the indigenous people of North America. While you can appreciate a connection with the past, the snowshoes we use today are much lighter and more forgiving than the old wood-weave snowshoes used during the days of the North American fur trade.
Meals: Breakfast, Dinner

Day 910

Drake Passage

Wind down your Antarctic adventure with another trip back across the Drake Passage. Again, this a great opportunity to look out for wildlife from the deck of the ship with the help of your expedition team. Gain some more insight into the region by attending onboard lectures made by polar experts.
Meals: Breakfast, Dinner
Countries Visited
Cities Visited
Whether you're on land or at sea, you'll see an abundance of wildlife on this trip. Scan the seas for whales and seals, spot rare birds while passing through the Beagle Channel and witness diverse species of penguins on daily boat trips
The spectacular terrain of Antarctica is like nowhere else on Earth. Set foot on the plains, mountains and beaches of the White Continent and watch icebergs calve into the sea
Experience a polar plunge in Antarctic waters - one of the most invigorating dips you're ever likely to take
Optional activities such as sea kayaking or polar ice camping on selected voyages can take your adventure to the next level. Book early, as these sell out fast
Meals
10 Breakfast(s) Included
8 Lunch(es) Included
9 Dinner(s) Included

Style: Comfort

Question: How many suitcases can I take with me on my trip?
Each person is allowed one "check-in," and one "carry-on." Remember to take all valuables with you as "carry-on", because electronic equipment, cameras, laptops, jewelry, business documents and money are not covered by the airlines' liability, so always carry them aboard with you.
Question: Is Airfare Included in the Price?
Airfare from your point of origin to and from the trip is not included in the land price.
Similar Tours Other Travelers Liked
The trip was both both educational and exciting. I very much enjoyed the sights and culture.
The itinerary was just as I expected! The guide was very good as were the accomodations
Intrepid did such a great job. I never had to worry about where I was supposed to be and it felt so good not to worry about a thing but just to enjoy myself. Our guide was extremely knowledgeable about culture and history.
Taiwan people very friendly. Accommodation were centrally located and easily accessible. Did extra activities then in brochure which was greatly.
Larus our tour guide did an excellent job and was very attentive to our needs. He is very knowledgeable and has a great sense of humor.
Our guide Tarang chandola was exceptional. Courteous, knowledgeable, organized, polite, professional and went above and beyond taking care of our needs and requests offen anticipating what that might be. He made sure we all had the best possible time and offered suggestions to meet the needs of everyone on the tour. This made the trip even more enjoyable.
AffordableTours.com® does not itself offer, service or administer the Travel Packages, and the ultimate terms and conditions of any Travel Package made available via the Site Offerings (including the prices quoted in connection with same) will be determined by the applicable Third-Party Travel Service Provider. AffordableTours.com® does not represent or warrant that the Price Quotes are accurate, up-to-date or free of error, or that same will be honored by the applicable Third-Party Travel Service Providers. All Price Quotes, Travel Package availability, Travel Package details/itinerary and other Content are subject to change without notice. All travel details published by and through the Site Offerings should be confirmed directly with the applicable Third-Party Travel Service Provider prior to making any travel plans. Reliance on any information made available to you by and through the Site Offerings is solely at your own risk.
How It Works
Vacationing has never been easier or cheaper with the help of a dedicated travel consultant from AffordableTours.com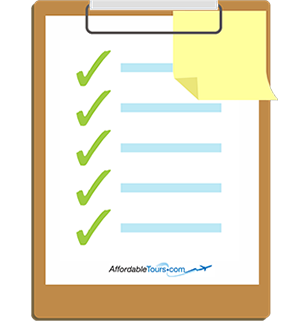 Find your perfect trip on our website and simply request a free quote. Need to speak to a live person? Call us 7 days a week at 1-800-935-2620. No robots here!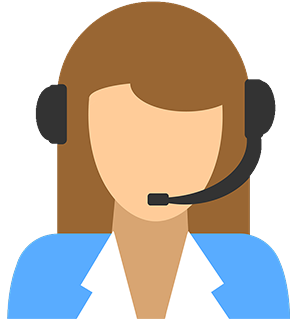 Your personal travel consultant will reach out and be your point of contact for your entire travel experience from start to finish. Did we mention you'll be working with an award winning team? Sweet!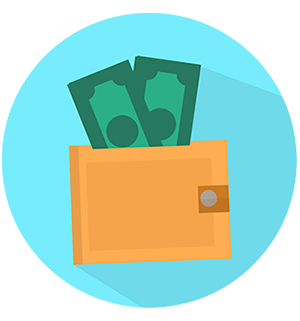 Because we're one of the largest sellers of travel, we're able to give you a discount on your vacation package. No one beats our prices!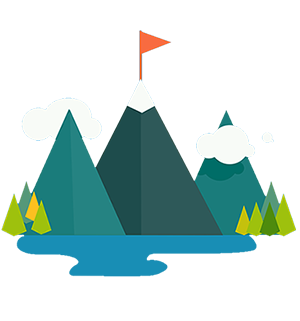 Knowing you got the best deal, all that's left is for you to pack your bags and enjoy your vacation!