Dates & Prices
Start Date
End Date
Offers
Brochure
Land Price
Our Price
Quote
Apr 03, 2021
Apr 13, 2021
Call Us

$860

Get Our Price
Get Quote
Apr 10, 2021
Apr 20, 2021
Call Us

$860

Get Our Price
Get Quote
Apr 24, 2021
May 04, 2021
Call Us

$860

Get Our Price
Get Quote
May 08, 2021
May 18, 2021
Call Us

$860

Get Our Price
Get Quote
May 22, 2021
Jun 01, 2021
Call Us

$895

Get Our Price
Get Quote
Jun 05, 2021
Jun 15, 2021
Call Us

$806

Get Our Price
Get Quote
Jun 14, 2021
Jun 24, 2021
Call Us

$806

Get Our Price
Get Quote
Jun 26, 2021
Jul 06, 2021
Call Us

$806

Get Our Price
Get Quote
Jul 03, 2021
Jul 13, 2021
Call Us

$747

Get Our Price
Get Quote
Jul 10, 2021
Jul 20, 2021
Call Us

$747

Get Our Price
Get Quote
Jul 17, 2021
Jul 27, 2021
Call Us

$747

Get Our Price
Get Quote
Jul 24, 2021
Aug 03, 2021
Call Us

$747

Get Our Price
Get Quote
Jul 31, 2021
Aug 10, 2021
Call Us

$747

Get Our Price
Get Quote
Aug 07, 2021
Aug 17, 2021
Call Us

$747

Get Our Price
Get Quote
Aug 14, 2021
Aug 24, 2021
Call Us

$747

Get Our Price
Get Quote
Aug 23, 2021
Sep 02, 2021
Call Us

$774

Get Our Price
Get Quote
Sep 04, 2021
Sep 14, 2021
Call Us

$774

Get Our Price
Get Quote
Sep 11, 2021
Sep 21, 2021
Call Us

$774

Get Our Price
Get Quote
Sep 18, 2021
Sep 28, 2021
Call Us

$774

Get Our Price
Get Quote
Sep 25, 2021
Oct 05, 2021
Call Us

$806

Get Our Price
Get Quote
Oct 02, 2021
Oct 12, 2021
Call Us

$806

Get Our Price
Get Quote
Oct 16, 2021
Oct 26, 2021
Call Us

$806

Get Our Price
Get Quote
Oct 23, 2021
Nov 02, 2021
Call Us

$806

Get Our Price
Get Quote
Apr 02, 2022
Apr 12, 2022
Call Us

$608

Get Our Price
Get Quote
Apr 09, 2022
Apr 19, 2022
Call Us

$608

Get Our Price
Get Quote
Apr 23, 2022
May 03, 2022
Call Us

$608

Get Our Price
Get Quote
May 07, 2022
May 17, 2022
Call Us

$608

Get Our Price
Get Quote
May 21, 2022
May 31, 2022
Call Us

$608

Get Our Price
Get Quote
Jun 04, 2022
Jun 14, 2022
Call Us

$608

Get Our Price
Get Quote
Jun 13, 2022
Jun 23, 2022
Call Us

$608

Get Our Price
Get Quote
Jun 25, 2022
Jul 05, 2022
Call Us

$608

Get Our Price
Get Quote
Jul 02, 2022
Jul 12, 2022
Call Us

$608

Get Our Price
Get Quote
Jul 09, 2022
Jul 19, 2022
Call Us

$608

Get Our Price
Get Quote
Jul 16, 2022
Jul 26, 2022
Call Us

$608

Get Our Price
Get Quote
Jul 23, 2022
Aug 02, 2022
Call Us

$608

Get Our Price
Get Quote
Jul 30, 2022
Aug 09, 2022
Call Us

$608

Get Our Price
Get Quote
Aug 06, 2022
Aug 16, 2022
Call Us

$608

Get Our Price
Get Quote
Aug 13, 2022
Aug 23, 2022
Call Us

$608

Get Our Price
Get Quote
Aug 22, 2022
Sep 01, 2022
Call Us

$608

Get Our Price
Get Quote
Sep 03, 2022
Sep 13, 2022
Call Us

$608

Get Our Price
Get Quote
Sep 10, 2022
Sep 20, 2022
Call Us

$608

Get Our Price
Get Quote
Sep 17, 2022
Sep 27, 2022
Call Us

$608

Get Our Price
Get Quote
Sep 24, 2022
Oct 04, 2022
Call Us

$608

Get Our Price
Get Quote
Oct 01, 2022
Oct 11, 2022
Call Us

$608

Get Our Price
Get Quote
Oct 15, 2022
Oct 25, 2022
Call Us

$608

Get Our Price
Get Quote
Oct 22, 2022
Nov 01, 2022
Call Us

$608

Get Our Price
Get Quote
Call or submit a quote for award-winning value and service!
Tour Itinerary
You'll be hard-pressed finding a country that can provide all the goods of a cultural crusade - ancient ruins to explore, alluring beaches to swim at, local food to indulge in, lively cities to discover, and plenty of time to travel at your own pace. Get the essential low-down of everything Turkish on this 11-day cultural adventure from Istanbul, through the peaceful Gallipoli peninsula, acclaimed Ephesus, traditional Selcuk, seaside Fethiye through to attractive Antalya. With some south coast cruising, hot springs and ghost towns all thrown in, you'll be seeing Turkey in a whole new light.
Day 1

Istanbul

Kicks off your Turkish adventure in Istanbul – the continent-straddling metropolis that the Greeks, Romans, Byzantines, Ottomans, and now you – for one night, at least – have called home. You've got all of today to explore the capital city before you join up with your travel crew and group leader at an important welcome meeting at 6 pm. Until then, maybe get out into the city streets to see the Blue Mosque, Hippodrome, Grand Bazaar and stunning Aya Sofya. Your accommodation is right in the thick of the action, so you won't have to walk far for your first kebab. After the meeting, why not head out on an optional group dinner – a good introduction to some fabulous Turkish cuisine is in a street-side cafe.

Day 2

Canakkale

Today you'll take a bus to the shores of Gallipoli (approximately 5.5 hours) – a significant peninsula for Australians and New Zealanders. It is a spot of pilgrimage for many to see the now calm waters and peaceful landscape that reside where such brutal battle took place during the First World War. Take in the reverence and serenity of the region, and hear stories of heroism and mateship that shone through the tragedies of war. Continue onwards to Canakkale where you'll spend the night. This city has young local vibe due to it being a popular university town, so chill on the edge of the Dardanelles with a drink or check out a local band with some of your travel pals.
Meals: Breakfast

Day 3

Ayvalik

Today, there's the option this morning to take an excursion out to the ruins of Troy, where you can explore the ancient walls, climb around the 4500-year-old ruins, check out the Trojan horse statue and gaze across the Troad (the Plains of Troy) towards the Dardanelles and the hills of the Gallipoli Peninsula. Later on, drive down the coast to Ayvalik (approximately 3.5 hours). Head on a leader-led orientation tour to discover a town that's a fascinating mix of Greek and Turkish cultures. Check out the cobblestone backstreets, beautiful houses and lively cafes. You could also hop on a boat from Ayvalik to Cunda Island, which is filled with Greek Orthodox churches and known for its dairy farming. The town is set around a harbour and looks out to the Aegean Islands, so what better way to kick of the evening then with a drink at a harbour-side bar, eating a local Ayvalik tost – think a Turkish-style toasted sandwich with all the trimmings.
Meals: Breakfast, Dinner

Day 4

Selcuk

This morning, take a 4-hour journey by local bus to the traditional farming village of Selcuk. Once arrived, take an orientation walk to get your bearings – a town full of history and packed with artefacts and relics that reflect its past as an ancient fortress on. Later you can head out to the nearby ruins of Ephesus and explore the streets once walked by Marc Anthony and Cleopatra. This is one of the best-preserved Greco-Roman classical cities in the world. You'll be amazed by the sophistication of this ancient city, which had running water, public toilets, in-house heating, a medical institute, a brothel and Roman baths. The theatre is also well preserved, but it's the magnificent library that's perhaps the coolest structure. Nearby are the remains of the Temple of Artemis – one of the Seven Wonders of the Ancient World. Chill out tonight in Selcuk, where you could try some Turkish meze and raki for dinner with some of your travel crew.
Meals: Breakfast

Day 5

Pamukkale

Travel east inland to Pamukkale (approximately 4 hours), which literally translates to 'cotton castle'. Here, spectacular natural hot springs with a high calcium content cascade over the edge of the cliffs, leaving bright white terraces, or 'cotton'. It's been used as a spa since the second century BC, and its waters are said to have heaps of healing properties. If you've got Cleopatra on the mind after yesterday's stories, then maybe choose to head out to the ancient city of Hierapolis and take a dip in what used to be her old pool – the transparent water-filled springs sculpted as a gift from Marc to Cleo. You can also check out the other ruins of the city – Hierapolis is known for its abundance of temples and religious structures, and the amphitheatre shouldn't be missed.
Meals: Breakfast

Day 6

Fethiye

Jump on a local bus bound for Fethiye (approximately 3.5 hours). Arrive in time to check out this seriously vibrant harbourside city, and if there's time, catch a dolmus to Saklikent Gorge or explore the back streets of the Old Town of Fethiye and hunt for a bargain. The best thing is – you've got the power to decide. Tonight, enjoy a walk by the harbour with your group, try some local seafood and check out the thriving nightlife scene.
Meals: Breakfast

Day 7

Faralya

This morning, travel to the eerie ghost town of Kayakoy. Wander through deserted stone houses and through the overgrown countryside, and be sure to watch out for the goats. You'll be setting off on a hike today, so make sure you're wearing some good shoes. From Kayakoy, continue by foot over the hills to catch a glimpse of the amazing Blue Lagoon in Oludeniz. Once arrived in town, hang out for a bit, quench your thirst and take a swim in the sparkling Mediterranean before jumping back on a local bus and heading to your place to stay tonight. Cast your eye out to some pretty scenic surroundings tonight, out over Butterfly Valley and a perfect place to watch the sun set over the ocean. Chill out and enjoy an included dinner in Faralya.
Meals: Breakfast, Dinner

Day 8

Southern Coast Sailing

This morning you'll take a local bus to Kas (approximately 3 hours), which is right near the southernmost point of Turkey. With its whitewashed buildings covered in bougainvillea and cobbled streets, Kas is one of the most attractive towns on the Turkish Mediterranean Coast. Spend an hour or two lunching and wandering the streets, before you transfer an hour down the road to Kekova. At about 6 pm, you'll board your ship and make waves on a memorable voyage along the coast. The next couple of days will be spent swimming, exploring sunken cities, sunbaking and eating fresh seafood. This evening, cruise to Tersane Bay for a swim and then enjoy a home-cooked dinner on board, before docking for the night and sleeping under a blanket of Mediterranean stars.
Meals: Breakfast, Dinner

Day 9

Southern Coast Sailing

Wake up to a spectacular Mediterranean sunrise this morning and enjoy a hearty breakfast on board. Cruise onwards to the sunken Lycian city of Simena, from where remains of a mysterious civilisation can be viewed, as earthquakes sunk this land almost 2500 years ago. Here you can walk up to nearby Simena Castle, swim in crystal-clear waters, or explore Lycian rock-tombs. More swimming, sunbaking, eating and repeating – cruising the Turkish coast is a dream. Spend another memorable evening on the boat, sleeping under the stars if you'd like.
Meals: Breakfast, Dinner

Day 10

Antalya

Soak up the last of life as a glamorous boat-dweller with breakfast on board. Then transfer by public bus approximately 3.5 hours to Antalya – the capital of the Turkish Mediterranean. It's hard to get a bad photo of Antalya due to it charming cobblestone streets, historic Old City, vibrant marina and the Taurus Mountains framing the city. Head around town with your group leader, jump on the old Nostalgic Tram or go to Konyaalti Beach for some more time chilling out beachside. If you are in the mood for some last-minute history, check out some of the best museums in the country, or get theatrical at Aspendos ancient city with a beautiful, intact theatre from Roman times. Tonight, why stake out some food and shisha with your travel crew – Antalya has a thriving nightlife scene, so use it to your advantage.
Meals: Breakfast

Day 11

Antalya

With no activities planned for today, you are free to leave the accommodation at any time after breakfast, provided you comply with your accommodation's internal check-out times.
Meals: Breakfast
Gallipoli - Battlefields Tour
Ephesus - Guided Archaeological site visit
Pamukkale - Hierapolis & Travertines National Park
Lycian Way - Hike from Kayakoy to Oludeniz Beach
Kayakoy - Ghost Village
Antalya - Walking Tour including Nostalgic Tram
Meals
10 Breakfast(s) Included
1 Lunch(es) Included
4 Dinner(s) Included

Style: Basix

Hotel (4 nights) Boat (2 nights), Pension (2 nights), Hostel (1 night) Camping (1 night)
Question: How many suitcases can I take with me on my trip?
Each person is allowed one "check-in," and one "carry-on." Remember to take all valuables with you as "carry-on", because electronic equipment, cameras, laptops, jewelry, business documents and money are not covered by the airlines' liability, so always carry them aboard with you.
Question: Is Airfare Included in the Price?
Airfare from your point of origin to and from the trip is not included in the land price.
Similar Tours Other Travelers Liked
The trip was both both educational and exciting. I very much enjoyed the sights and culture.
The itinerary was just as I expected! The guide was very good as were the accomodations
Intrepid did such a great job. I never had to worry about where I was supposed to be and it felt so good not to worry about a thing but just to enjoy myself. Our guide was extremely knowledgeable about culture and history.
Taiwan people very friendly. Accommodation were centrally located and easily accessible. Did extra activities then in brochure which was greatly.
Larus our tour guide did an excellent job and was very attentive to our needs. He is very knowledgeable and has a great sense of humor.
Our guide Tarang chandola was exceptional. Courteous, knowledgeable, organized, polite, professional and went above and beyond taking care of our needs and requests offen anticipating what that might be. He made sure we all had the best possible time and offered suggestions to meet the needs of everyone on the tour. This made the trip even more enjoyable.
AffordableTours.com® does not itself offer, service or administer the Travel Packages, and the ultimate terms and conditions of any Travel Package made available via the Site Offerings (including the prices quoted in connection with same) will be determined by the applicable Third-Party Travel Service Provider. AffordableTours.com® does not represent or warrant that the Price Quotes are accurate, up-to-date or free of error, or that same will be honored by the applicable Third-Party Travel Service Providers. All Price Quotes, Travel Package availability, Travel Package details/itinerary and other Content are subject to change without notice. All travel details published by and through the Site Offerings should be confirmed directly with the applicable Third-Party Travel Service Provider prior to making any travel plans. Reliance on any information made available to you by and through the Site Offerings is solely at your own risk.
How It Works
Vacationing has never been easier or cheaper with the help of a dedicated travel consultant from AffordableTours.com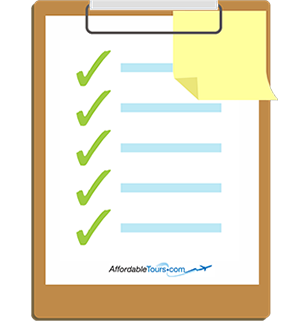 Find your perfect trip on our website and simply request a free quote. Need to speak to a live person? Call us 7 days a week at 1-800-935-2620. No robots here!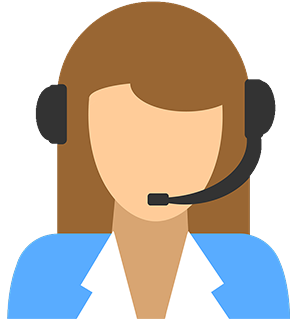 Your personal travel consultant will reach out and be your point of contact for your entire travel experience from start to finish. Did we mention you'll be working with an award winning team? Sweet!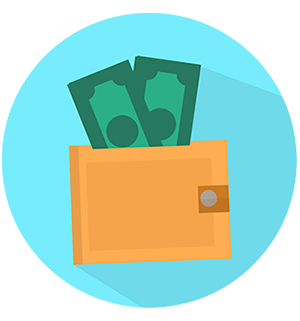 Because we're one of the largest sellers of travel, we're able to give you a discount on your vacation package. No one beats our prices!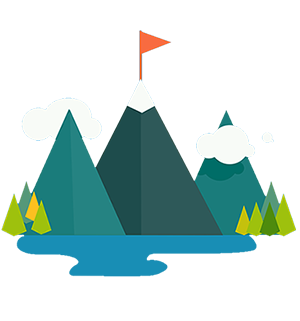 Knowing you got the best deal, all that's left is for you to pack your bags and enjoy your vacation!