Dates & Prices
Start Date
End Date
Offers
Brochure
Land Price
Our Price
Quote
Nov 10, 2020
Nov 25, 2020
Call Us

$1,740

Get Our Price
Get Quote
Nov 24, 2020
Dec 09, 2020
Call Us

$1,740

Get Our Price
Get Quote
Dec 08, 2020
Dec 23, 2020
Call Us

$1,805

Get Our Price
Get Quote
Dec 22, 2020
Jan 06, 2021
Call Us

$1,805

Get Our Price
Get Quote
Dec 29, 2020
Jan 13, 2021
Call Us

$1,825

Get Our Price
Get Quote
Jan 19, 2021
Feb 03, 2021
Call Us

$1,805

Get Our Price
Get Quote
Feb 23, 2021
Mar 10, 2021
Call Us

$1,740

Get Our Price
Get Quote
Mar 30, 2021
Apr 14, 2021
Call Us

$1,740

Get Our Price
Get Quote
Apr 20, 2021
May 05, 2021
Call Us

$1,740

Get Our Price
Get Quote
May 18, 2021
Jun 02, 2021
Call Us

$1,720

Get Our Price
Get Quote
Jun 01, 2021
Jun 16, 2021
Call Us

$1,548

Get Our Price
Get Quote
Jun 29, 2021
Jul 14, 2021
Call Us

$1,548

Get Our Price
Get Quote
Jul 20, 2021
Aug 04, 2021
Call Us

$1,548

Get Our Price
Get Quote
Aug 03, 2021
Aug 18, 2021
Call Us

$1,548

Get Our Price
Get Quote
Aug 17, 2021
Sep 01, 2021
Call Us

$1,548

Get Our Price
Get Quote
Sep 14, 2021
Sep 29, 2021
Call Us

$1,548

Get Our Price
Get Quote
Oct 12, 2021
Oct 27, 2021
Call Us

$1,566

Get Our Price
Get Quote
Oct 26, 2021
Nov 10, 2021
Call Us

$1,566

Get Our Price
Get Quote
Nov 09, 2021
Nov 24, 2021
Call Us

$1,566

Get Our Price
Get Quote
Nov 16, 2021
Dec 01, 2021
Call Us

$1,566

Get Our Price
Get Quote
Nov 23, 2021
Dec 08, 2021
Call Us

$1,566

Get Our Price
Get Quote
Nov 30, 2021
Dec 15, 2021
Call Us

$1,566

Get Our Price
Get Quote
Dec 07, 2021
Dec 22, 2021
Call Us

$1,624

Get Our Price
Get Quote
Dec 14, 2021
Dec 29, 2021
Call Us

$1,624

Get Our Price
Get Quote
Dec 21, 2021
Jan 05, 2022
Call Us

$1,624

Get Our Price
Get Quote
Dec 28, 2021
Jan 12, 2022
Call Us

$1,624

Get Our Price
Get Quote
Jan 04, 2022
Jan 19, 2022
Call Us

$1,503

Get Our Price
Get Quote
Jan 18, 2022
Feb 02, 2022
Call Us

$1,503

Get Our Price
Get Quote
Feb 01, 2022
Feb 16, 2022
Call Us

$1,503

Get Our Price
Get Quote
Feb 22, 2022
Mar 09, 2022
Call Us

$1,503

Get Our Price
Get Quote
Mar 08, 2022
Mar 23, 2022
Call Us

$1,503

Get Our Price
Get Quote
Apr 19, 2022
May 04, 2022
Call Us

$1,503

Get Our Price
Get Quote
May 17, 2022
Jun 01, 2022
Call Us

$1,503

Get Our Price
Get Quote
May 31, 2022
Jun 15, 2022
Call Us

$1,503

Get Our Price
Get Quote
Jun 28, 2022
Jul 13, 2022
Call Us

$1,503

Get Our Price
Get Quote
Jul 19, 2022
Aug 03, 2022
Call Us

$1,503

Get Our Price
Get Quote
Aug 02, 2022
Aug 17, 2022
Call Us

$1,503

Get Our Price
Get Quote
Aug 16, 2022
Aug 31, 2022
Call Us

$1,503

Get Our Price
Get Quote
Sep 13, 2022
Sep 28, 2022
Call Us

$1,503

Get Our Price
Get Quote
Oct 11, 2022
Oct 26, 2022
Call Us

$1,503

Get Our Price
Get Quote
Oct 25, 2022
Nov 09, 2022
Call Us

$1,503

Get Our Price
Get Quote
Nov 08, 2022
Nov 23, 2022
Call Us

$1,503

Get Our Price
Get Quote
Nov 15, 2022
Nov 30, 2022
Call Us

$1,503

Get Our Price
Get Quote
Nov 22, 2022
Dec 07, 2022
Call Us

$1,503

Get Our Price
Get Quote
Nov 29, 2022
Dec 14, 2022
Call Us

$1,503

Get Our Price
Get Quote
Dec 06, 2022
Dec 21, 2022
Call Us

$1,503

Get Our Price
Get Quote
Dec 13, 2022
Dec 28, 2022
Call Us

$1,503

Get Our Price
Get Quote
Dec 20, 2022
Jan 04, 2023
Call Us

$1,503

Get Our Price
Get Quote
Dec 27, 2022
Jan 11, 2023
Call Us

$1,503

Get Our Price
Get Quote
Call or submit a quote for award-winning value and service!
Tour Itinerary
Mexico, Belize and Guatemala - three very tight amigos. Play like a player in Playa del Carmen and take it nice and easy in Tulum. Delve into island life and the pristine underwater worlds in Belize. Check out the temples of Tikal, the markets of Chichicastenango and the lake vistas of Santa Cruza La Laguna.You'll need some essential Spanish to get you by: - It is hot, isn't it? - Hace calor, verdad? - A beer, please - Una cerveza, por favor - I love you Miguel - Te quiero Miguel
Day 1: Playa del Carmen
Kick things off in Playa del Carmen, which is a pretty cool place to begin a trip. In fact, you might want to chill on the coast for a few days beforehand – we'll be happy to book additional accommodation for you (subject to availability). The first thing planned for today is a welcome meeting with your group leader and fellow travellers at 6 pm. Other than that, you're free to arrive at any time and spend the day however you want. Maybe have your own snorkelling or cycling expedition, or simply stroll along the sandy playa (beach). In the evening, head out with your group leader for an included dinner at a local taquisa (taco restaurant) for a selection of tacos – make sure you order one with freshly caught fish. To improve your lingo, your group leader will conduct an informal Spanish lesson between bites, so that you can understand your burritos from your banos.
Day 2: Tulum
Today, hop on a local bus along the Caribbean coast to Tulum (approximately 1.5 hours), where it's all about laidback life and the white sands of the Yucatan Peninsula. Once you're settled and got your bearings with a leader-led orientation walk around Tulum, there's the chance to visit one of the best-looking and located Maya sites around. Discover the impressive Temple of the Frescoes and see how this pre-Columbian walled ruin city clings to a cliff-top area overlooking the ocean. You can even go for a swim within the archaeological zone. In the evening, perhaps kick back and watch the waves roll in at a beachside bar with a margarita, of course.
Day 3: Tulum
With a free day to relax in Tulum, consider the optional activities on offer, and most importantly, relax into the laidback Mexican vibe. Two wheels are a good way to tackle the day, so rent a bike, cruise around the area and cover a lot of ground in a short time, as Tulum is relatively flat. The town is heaving with hip cafes and restaurants and many vegetarian and vegan options, as well as places to relax the mind and body with yoga and meditation. There's also the option of exploring Dos Ojos (two eyes): one of the most famous cenotes (freshwater rock pools) in the area – an underwater world full of stalagmites and stalactites.
Day 4: Caye Caulker
New day, new country. Adios Mexico, hello Belize. Much of today will be taken up with travel, driving by local bus to the border, then on to Belize City (approximately 8 hours in total). Let the wind and sea spray wash the travel away with a 1-hour speedboat ride to the palm-fringed island of Caye Caulker. If your idea of paradise is white sand, blue waters and palm trees then you're going to dig this place, and with a few days to explore, relax and get active, you're set for an idyllic stay.
Day 5: Caye Caulker
Your time in Caye Caulker is all about taking it easy. The pace of life is so incredibly slow it's almost backwards. If being underwater is your thing then head out to Hol Chan Marine Reserve, home to Shark Ray Alley and the world's second longest barrier reef. Snorkel among the colourful corals and see tropical fish, sharks and manta rays. You can also take day trips to other Cayes nearby - each island has its own particular character, but all of them have that unmistakable Caribbean pace and charm. Belize is the only English-speaking country in Central America, which will make chatting with locals much easier.
Day 6: Caye Caulker
Today is another free day to take up any other optional activities or to simply pull up a towel and relax along the beach with a book. If you've already been snorkelling, then maybe continue the marine exploration with a manatee tour. These huge, peaceful creatures are beautiful in their own way, and are quite curious to meet their visitors. Get more active with sea kayaks and stand-up paddle boards, or go the other way completely and just chill out. The island's also great for food, famed for its lobster and super tasty meals cooked on the side of the road. How about some grilled shrimp and a rum and coke made with the local fire water?
Day 7: San Ignacio
Leave the island paradise behind and return to Belize City by boat (approximately 1 hour), before taking a local bus to San Ignacio via Belize's capital, Belmopan (approximately 3 hours). The local buses here are a little more basic than in Mexico but this is a great opportunity to mix with Belizeans and get a feel for local life. Get ready for stop and go on the journey, as there are very few official bus stops in Belize and the bus will keep stopping to pick up passengers. San Ignacio is a lively town surrounded by fast-flowing rivers, waterfalls and Maya ruins, making it the best base for exploring the region. After you arrive, the rest of the day is free, so perhaps choose to visit the Chaa Creek butterfly garden, and at night, try one of the barbeque street stalls for a char-grilled chicken leg.
Day 8: San Ignacio
There is a heap of optional activities to choose between in San Ignacio. The cave of Actun Tunichil Muknal is a living museum of Maya relics, and you can wade through its waters until you reach a whole bunch of 1400-year-old crystallised skeletons. You could take a day tour to the Mountain Pine Ridge area to visit waterfalls and swimming holes, or go down the Macal river in canoes or tubes. If you prefer a slower pace, take a trip out to Xunantunich, an impressive Maya ceremonial centre with panoramic views. Getting to the site is half the fun, as you'll need to take a hand-cranked boat down the river. Belizeans are super friendly, so in the evening, walk down Burns Avenue and join the locals for a chat in one of the many restaurants, or at a street side stall.
Day 9: Tikal National Park
Time to go jungle – Guatemala-style. Leave San Ignacio, cross the border, and get dropped at Tikal National Park by private vehicle (approximately 4 hours). You'll set up camp on the grounds of a hotel near the national park entrance before exploring the super-huge and crazy-cool Maya ruins of Tikal – it's a bit like the set of Mel Gibson's Apocalypto movie, minus all the violence. Pass through the lush jungle vegetation, and if you've got the energy, climb Temple IV to take in the epic canopy views. While here, there's also the option to check out more of the area with a guided tour, or to fly through the canopies like a toucan with a memorable zipline experience.
Day 10: Rio Dulce
From the jungle to the lake this morning, as you'll head to the lakeside town of Flores (approximately 1 hour). Here there's time to grab some lunch and have a quick explore around the town. Then it's back on the private vehicle to Rio Dulce (approximately 5 hours). On arrival in Rio Dulce, transfer to the hotel by boat. The easiest way to get back into town is also by boat, which can be organised through the hotel, or you can take a short walk through the jungle. Take some time to absorb the atmosphere of this laidback Caribbean town, which feels quite different from the inland communities. A highlight for many guests is the 'Casa Natural' - an open-air accommodation with screened-in rooms, shared bathrooms and a lounge looking out to the surrounding jungle.
Day 11: Rio Dulce
There is a load of kick-ass activities to choose between today. Take a scenic boat trip down the river to Livingston, a laidback town on the Caribbean coast that offers a unique experience of local Garifuna culture. Go boating on the lake, relax in the thermal hot springs or explore the nearby San Felipe fort in Livingstone. You could hike through the dense forest of the surrounding Chocon-Machacas Natural reserve and go out to spot the protected manatees of the area. Remember, the best thing is that you're in laidback Guatemala, and with the flexibility of today's itinerary, you decide what's on the agenda.
Day 12: Antigua
Travel by private vehicle to the city of Antigua (approximately 8 hours). You'll spend the night here, before heading to Lake Atitlan tomorrow. You won't spend too much time in Antigua, but you'll be coming back here in a few days' time, so not to worry! Still, take some time for a stroll and tuck into some tasty tamales (a local dish served in a corn leaf) or a dish called Pepian: a spicy meaty stew of chicken, beef and pork in a dark sauce. You'll find the best value food in the square next to the La Merced Church.
Day 13: Chichicastenango / Lake Atitlan
Today you'll get a seriously special Guatemalan experience. Start the day by travelling by private vehicle to the famous market in Chichicastenango (approximately 2.5 hours). This is the most colourful market in the country, where on Thursdays and Sundays locals come from the surrounding villages to sell their wares, and the streets are lined with stalls where you can stock up on cool trinkets. After visiting Chichi, head towards San Jorge La Laguna: a small Maya village overlooking Lake Atitlan (approximately 1.5 hours). Here you'll meet a Guatemalan family, and it'll be time to bust out your best Spanish to break the ice with these super friendly but shy locals. The group may be split in twos or threes, depending on the group size. The mother of the family will cook you basic but filling dinner early in the evening and provide you with an insight into Guatemalan family and culture. Bid the family adios before spending the night multishare glamping on the shores of Lake Atitlan.
Day 14: Lake Atitlan
Lake Atitlan is all yours to explore today when you wake up on the banks of its shimmering blue waters. There will be time to enjoy the other sections of the lake, so hire a kayak, or book in for a volcano hike or a mountain bike tour for a different scenic experience. After a day of exploring, you deserve a relaxing family-style dinner, which is all included on your return. By now, you may have realised that the Spanish name of your glamping experience, 'Free Cerveza', means free beer. Enjoy 2 hours of unlimited cervezas with your set menu, including soup, a main dish and dessert. You definitely won't go hungry (or thirsty, for that matter). To sweat off the day's activities (and food), be sure to enjoy the free sauna.
Day 15: Antigua
After an included breakfast, hit the road back to Antigua (approximately 3 hours). With three nearby volcanoes dominating the horizon, you won't have been to many places quite like Antigua. Experience a leader-led walking tour to orientate yourself around the World Heritage-listed city full of cobblestones, leafy town squares and ornate churches. There are hushed museums and lively indigenous markets to explore, or countryside to be cycled with amazing views of mountain peaks and deep valleys. If you're into salsa dancing, or if you'd just like to learn some moves, Antigua is the place to be. Many dancing schools offer hourly lessons, so you'll be able to move your hips. This is also a city that knows how to party, so bring your best dance moves, shout a round of mojitos and get down with the locals.
Day 16: Antigua
While there are no activities planned for today, Antigua has so much to offer, from its vibrant colonial-style buildings and curved archways, all the way out to the puffing volcanoes of Pacaya, Agua and Jumaytepeque. The number one stop for any chocoholic should be the ChocoMuseo, where you'll get a history lesson and, more excitingly, participate in a chocolate-making workshop. For those more interested in the other famous Central American bean, you can go on a coffee tour, visit the plantations, do some tasting and even buy some to take home. If you wish to spend more time in Antigua, we'll be happy to book additional accommodation for you (subject to availability).
Leader-led Informal Spanish Lesson
Playa del Carmen - Taco dinner at a local Taquisa
Tulum - Leader-led orientation walk
Caye Caulker - Leader-led orientation walk
Tikal National Park - Archaeological Site Tour (Entrance fee, Transport & Guide)
Chichicastenango Market
San Jorge La Laguna - Dinner at Traditional Maya Family Home
Santa Cruz La Laguna - Guatemalan Family style dinner with unlimited beer
Antigua - Leader-led walking tour
Meals
2 Breakfast(s) Included
3 Dinner(s) Included

Style: Basix

Hotel (10 nights), Camping with shared facilities (1 night), Multishare lodge (2 nights), Multishare permanent furnished camp (2 nights)
Question: How many suitcases can I take with me on my trip?
Each person is allowed one "check-in," and one "carry-on." Remember to take all valuables with you as "carry-on", because electronic equipment, cameras, laptops, jewelry, business documents and money are not covered by the airlines' liability, so always carry them aboard with you.
Question: Is Airfare Included in the Price?
Airfare from your point of origin to and from the trip is not included in the land price.
Similar Tours Other Travelers Liked
The trip was both both educational and exciting. I very much enjoyed the sights and culture.
The itinerary was just as I expected! The guide was very good as were the accomodations
Intrepid did such a great job. I never had to worry about where I was supposed to be and it felt so good not to worry about a thing but just to enjoy myself. Our guide was extremely knowledgeable about culture and history.
Taiwan people very friendly. Accommodation were centrally located and easily accessible. Did extra activities then in brochure which was greatly.
Larus our tour guide did an excellent job and was very attentive to our needs. He is very knowledgeable and has a great sense of humor.
Our guide Tarang chandola was exceptional. Courteous, knowledgeable, organized, polite, professional and went above and beyond taking care of our needs and requests offen anticipating what that might be. He made sure we all had the best possible time and offered suggestions to meet the needs of everyone on the tour. This made the trip even more enjoyable.
AffordableTours.com® does not itself offer, service or administer the Travel Packages, and the ultimate terms and conditions of any Travel Package made available via the Site Offerings (including the prices quoted in connection with same) will be determined by the applicable Third-Party Travel Service Provider. AffordableTours.com® does not represent or warrant that the Price Quotes are accurate, up-to-date or free of error, or that same will be honored by the applicable Third-Party Travel Service Providers. All Price Quotes, Travel Package availability, Travel Package details/itinerary and other Content are subject to change without notice. All travel details published by and through the Site Offerings should be confirmed directly with the applicable Third-Party Travel Service Provider prior to making any travel plans. Reliance on any information made available to you by and through the Site Offerings is solely at your own risk.
How It Works
Vacationing has never been easier or cheaper with the help of a dedicated travel consultant from AffordableTours.com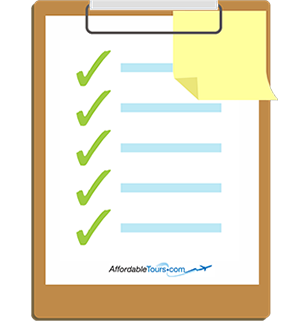 Find your perfect trip on our website and simply request a free quote. Need to speak to a live person? Call us 7 days a week at 1-800-935-2620. No robots here!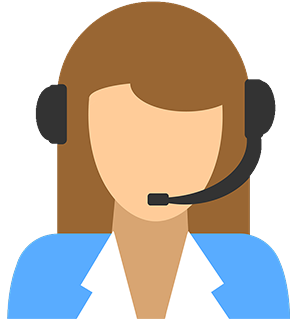 Your personal travel consultant will reach out and be your point of contact for your entire travel experience from start to finish. Did we mention you'll be working with an award winning team? Sweet!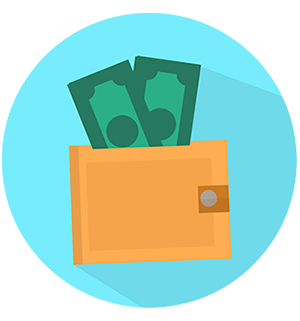 Because we're one of the largest sellers of travel, we're able to give you a discount on your vacation package. No one beats our prices!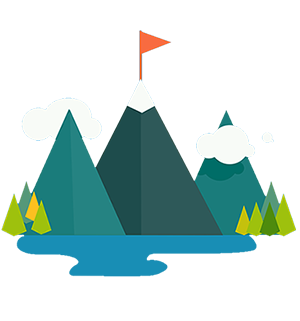 Knowing you got the best deal, all that's left is for you to pack your bags and enjoy your vacation!