Dates & Prices
Start Date
End Date
Offers
Brochure
Land Price
Our Price
Quote
Nov 11, 2020
Nov 19, 2020
Call Us

$1,045

Get Our Price
Get Quote
Nov 18, 2020
Nov 26, 2020
Call Us

$1,045

Get Our Price
Get Quote
Dec 02, 2020
Dec 10, 2020
Call Us

$1,045

Get Our Price
Get Quote
Dec 16, 2020
Dec 24, 2020
Call Us

$1,045

Get Our Price
Get Quote
Dec 30, 2020
Jan 07, 2021
Call Us

$1,055

Get Our Price
Get Quote
Jan 06, 2021
Jan 14, 2021
Call Us

$945

Get Our Price
Get Quote
Feb 03, 2021
Feb 11, 2021
Call Us

$945

Get Our Price
Get Quote
Mar 03, 2021
Mar 11, 2021
Call Us

$985

Get Our Price
Get Quote
Mar 24, 2021
Apr 01, 2021
Call Us

$1,025

Get Our Price
Get Quote
Mar 31, 2021
Apr 08, 2021
Call Us

$1,025

Get Our Price
Get Quote
Apr 07, 2021
Apr 15, 2021
Call Us

$1,025

Get Our Price
Get Quote
Apr 28, 2021
May 06, 2021
Call Us

$1,025

Get Our Price
Get Quote
May 12, 2021
May 20, 2021
Call Us

$985

Get Our Price
Get Quote
May 26, 2021
Jun 03, 2021
Call Us

$985

Get Our Price
Get Quote
Jun 16, 2021
Jun 24, 2021
Call Us

$850

Get Our Price
Get Quote
Jul 07, 2021
Jul 15, 2021
Call Us

$850

Get Our Price
Get Quote
Jul 28, 2021
Aug 05, 2021
Call Us

$850

Get Our Price
Get Quote
Aug 25, 2021
Sep 02, 2021
Call Us

$850

Get Our Price
Get Quote
Sep 01, 2021
Sep 09, 2021
Call Us

$886

Get Our Price
Get Quote
Sep 15, 2021
Sep 23, 2021
Call Us

$922

Get Our Price
Get Quote
Sep 22, 2021
Sep 30, 2021
Call Us

$922

Get Our Price
Get Quote
Oct 06, 2021
Oct 14, 2021
Call Us

$922

Get Our Price
Get Quote
Oct 20, 2021
Oct 28, 2021
Call Us

$922

Get Our Price
Get Quote
Nov 03, 2021
Nov 11, 2021
Call Us

$886

Get Our Price
Get Quote
Nov 17, 2021
Nov 25, 2021
Call Us

$850

Get Our Price
Get Quote
Dec 01, 2021
Dec 09, 2021
Call Us

$850

Get Our Price
Get Quote
Dec 15, 2021
Dec 23, 2021
Call Us

$850

Get Our Price
Get Quote
Dec 29, 2021
Jan 06, 2022
Call Us

$886

Get Our Price
Get Quote
Jan 05, 2022
Jan 13, 2022
Call Us

$828

Get Our Price
Get Quote
Jan 19, 2022
Jan 27, 2022
Call Us

$828

Get Our Price
Get Quote
Feb 02, 2022
Feb 10, 2022
Call Us

$828

Get Our Price
Get Quote
Feb 16, 2022
Feb 24, 2022
Call Us

$828

Get Our Price
Get Quote
Mar 02, 2022
Mar 10, 2022
Call Us

$828

Get Our Price
Get Quote
Mar 16, 2022
Mar 24, 2022
Call Us

$828

Get Our Price
Get Quote
Mar 23, 2022
Mar 31, 2022
Call Us

$828

Get Our Price
Get Quote
Apr 06, 2022
Apr 14, 2022
Call Us

$828

Get Our Price
Get Quote
Apr 27, 2022
May 05, 2022
Call Us

$828

Get Our Price
Get Quote
May 11, 2022
May 19, 2022
Call Us

$828

Get Our Price
Get Quote
May 25, 2022
Jun 02, 2022
Call Us

$828

Get Our Price
Get Quote
Jun 15, 2022
Jun 23, 2022
Call Us

$828

Get Our Price
Get Quote
Jul 06, 2022
Jul 14, 2022
Call Us

$828

Get Our Price
Get Quote
Jul 27, 2022
Aug 04, 2022
Call Us

$828

Get Our Price
Get Quote
Aug 24, 2022
Sep 01, 2022
Call Us

$828

Get Our Price
Get Quote
Aug 31, 2022
Sep 08, 2022
Call Us

$828

Get Our Price
Get Quote
Sep 14, 2022
Sep 22, 2022
Call Us

$828

Get Our Price
Get Quote
Sep 21, 2022
Sep 29, 2022
Call Us

$828

Get Our Price
Get Quote
Oct 05, 2022
Oct 13, 2022
Call Us

$828

Get Our Price
Get Quote
Oct 19, 2022
Oct 27, 2022
Call Us

$828

Get Our Price
Get Quote
Nov 02, 2022
Nov 10, 2022
Call Us

$828

Get Our Price
Get Quote
Nov 16, 2022
Nov 24, 2022
Call Us

$828

Get Our Price
Get Quote
Nov 30, 2022
Dec 08, 2022
Call Us

$828

Get Our Price
Get Quote
Dec 14, 2022
Dec 22, 2022
Call Us

$828

Get Our Price
Get Quote
Dec 28, 2022
Jan 05, 2023
Call Us

$828

Get Our Price
Get Quote
Call or submit a quote for award-winning value and service!
Tour Itinerary
Ancient history, endless golden sands, crowded souqs - Egypt is the ultimate destination for adventurous travellers. This nine-day tour is the perfect mix of blockbuster wonders and intimate moments, planned activities and time to wander. Your local leader will take you to bucket list icons like the Pyramids and Luxor, then guide you off the beaten path to eat koshari in a local downtown Cairo joint, or into a bazaar to meet a perfume merchant. Kayak the Nile, spend a night on a traditional felucca, drink your body weight in mint tea and more. The best part? You'll do it all with like-minded travellers your own age.
Day 1: Cairo
Welcome to Cairo! You will meet with your trip leader and the rest of your group at 6 pm this evening. If you arrive with time to spare before your tour begins, maybe go immerse yourself in the madness: grab a pair of authentic Roy Bunds sunnies from the bazaar, embrace the kitsch world of Dr Ragab's Pharaonic Village, or wash down the dust with a sahlab (sweet, hot custard drink with nuts).Be ready tonight to put your tastebuds into overload as you head out with your new travel buddies for some koshari where all the locals go.. downtown of course.  Koshari? think vegetarian Egyptian chilli, you may want a fresh lemon juice with that.
Day 2: Cairo/Pyramids/Sphinx
Today you'll take a trip to the Egyptian Museum to see the golden mask of none other than King Tutankhamun. Drive out to the edge of the desert and explore the Pyramids and the nearby Sphinx (nobody's quite sure how it lost its nose). A guy called Khufu was responsible for building the Great Pyramid. It's 4500 years old, 146 metres tall and made from 2.3 million blocks weighing around 2.5 tons each. And how did they honour him? With a 9 cm tall statue. Bummer. Later there are plenty of options, like visiting the Valley Temple of King Khafre (Chephren). Just remember these will cost you extra. In the evening, it's time for your sleeper train to Aswan (Sleeper Train to Aswan sounds a bit like the title of an adventure novel, doesn't it? Just you wait).
Day 3: Aswan
Hit the bazaar this morning on a tour with your leader. Be prepared for friendly shouts of 'welcome' and 'where are you from' coming from the vendors. Visit an oil and perfume merchant to learn about how aromatic botanicals have been used in Egypt throughout the ages. From mummification to smelling pretty for a date, you'll discover their myriad uses. Later, choose whether to join an optional tour to the Philae Temple Complex. A standout here is the Temple of Isis (the Goddess of health, marriage and wisdom) that was rescued from the rising waters of the Nile and relocated in the 1960s. In the afternoon, pop on a lifejacket and grab a paddle for the kayaking adventure of a lifetime as you navigate the Nile. For dinner, you've got the chance to head to a Nubian village and enjoy an included dinner with a local family.
Day 4: Aswan
This morning is yours to spend as you please in Aswan. If you can manage a (very) early start, the optional drive to Abu Simbel is well worth it. Cut out of a solid rock cliff, this temple's a real winner as far as sightseeing in Egypt goes (and that is obviously saying a lot). Renting a minivan with your fellow travellers is the cheapest option. Remember, it takes 3 hours to drive there and 3 hours to drive back, plus you'll want at least 2 hours to explore when you're there. Back in Aswan the evening is free to check out the town.
Day 5: Nile Felucca
Chill this morning before boarding your overnight felucca. A bit like a floating tent, a felucca is a traditional Egyptian vessel and the perfect way to explore the Nile. Later, take a stroll through a colourful Nubian village and discover what life is like for people living along the Nile.Depending on the group vibe, tonight might include a little beach party.
Day 6: Luxor
Disembark your fine felucca this morning. While your body might be crying out for a shower, there's one more temple to see before heading to the hotel. Check out the Temple of Edfu, where inscriptions give insight into life during the Hellenistic period when the temple was built. Continue to Luxor, where you're free to explore this open-air, museum-city on your own. Can we suggest Karnak as the first stop? Wandering through this ancient village is a cool way to get a sense of life here more than 3000 years ago (hint: religion was a big deal). Legend has it that is you walk around the granite scarab that is west of the Sacred Lake seven times, you'll meet your soulmate.
Day 7: Luxor / Valley of the Kings
This morning travel the short distance to discover the West Bank. Check out three burial tombs in Valley of the Kings, with the option to pay for an exploration of the formerly lost tomb of Tutankhamun. Continue to the Colossi of Memnon, where two huge statues of Pharaoh Amenhotep III will have you pondering whether posting selfies to Instagram twice a day is really the height of narcissism. If your fellow travellers are up for it, you can choose to finish your West Bank adventure with an optional visit to the tomb of Hatshepsut. She became pharaoh when she married her half-brother, which wasn't all that uncommon at the time.   If you've got any energy left, there will also be time to squeeze in a visit to Luxor Temple before your overnight train to Cairo.
Day 8: Cairo
Head back to the hotel on arrival to Cairo and jump on the Metro with your Leader , head south from Bab al-Futuh (one of three remaining gates from the Old City), walking past the old Islamic monuments that stand watch over the bazaars. Join in some good nature haggling at the Kahan-el Khalili bazaar, then head to El Fishawy. This ramshackle 240-year-old cafe is the perfect place for a cup of tea or a glass of cold water with lemon and mint. While there is nothing scheduled for tonight, we recommend heading into town as a group for one last bowl of koshari.
Day 9: Cairo
Your tour ends today after breakfast. Planning to hang out in Cairo for a bit? Check out some of the Urban Adventures offered by our sister company at urbanadventures.com/destination/Cairo-tours.
Cairo - Pyramids and Sphinx
Cairo - Egyptian Museum
Aswan - Nile River Kayaking
Aswan - Orientation walk & bazaar visit
Nile - Felucca overnight sailing trip
Nile - Dinner and Music Felucca
Luxor - Valley of the Kings (3 tombs)
Cairo - Khan Al-Khalili Bazaar
Meals
8 Breakfast(s) Included
1 Lunch(es) Included
4 Dinner(s) Included

Style: Basix

Hotel (5 nights), Overnight train (2 nights), Felucca (1 night)
Question: How many suitcases can I take with me on my trip?
Each person is allowed one "check-in," and one "carry-on." Remember to take all valuables with you as "carry-on", because electronic equipment, cameras, laptops, jewelry, business documents and money are not covered by the airlines' liability, so always carry them aboard with you.
Question: Is Airfare Included in the Price?
Airfare from your point of origin to and from the trip is not included in the land price.
Similar Tours Other Travelers Liked
The trip was both both educational and exciting. I very much enjoyed the sights and culture.
The itinerary was just as I expected! The guide was very good as were the accomodations
Intrepid did such a great job. I never had to worry about where I was supposed to be and it felt so good not to worry about a thing but just to enjoy myself. Our guide was extremely knowledgeable about culture and history.
Taiwan people very friendly. Accommodation were centrally located and easily accessible. Did extra activities then in brochure which was greatly.
Larus our tour guide did an excellent job and was very attentive to our needs. He is very knowledgeable and has a great sense of humor.
Our guide Tarang chandola was exceptional. Courteous, knowledgeable, organized, polite, professional and went above and beyond taking care of our needs and requests offen anticipating what that might be. He made sure we all had the best possible time and offered suggestions to meet the needs of everyone on the tour. This made the trip even more enjoyable.
AffordableTours.com® does not itself offer, service or administer the Travel Packages, and the ultimate terms and conditions of any Travel Package made available via the Site Offerings (including the prices quoted in connection with same) will be determined by the applicable Third-Party Travel Service Provider. AffordableTours.com® does not represent or warrant that the Price Quotes are accurate, up-to-date or free of error, or that same will be honored by the applicable Third-Party Travel Service Providers. All Price Quotes, Travel Package availability, Travel Package details/itinerary and other Content are subject to change without notice. All travel details published by and through the Site Offerings should be confirmed directly with the applicable Third-Party Travel Service Provider prior to making any travel plans. Reliance on any information made available to you by and through the Site Offerings is solely at your own risk.
How It Works
Vacationing has never been easier or cheaper with the help of a dedicated travel consultant from AffordableTours.com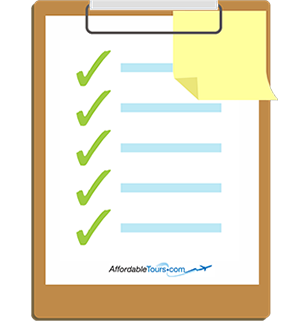 Find your perfect trip on our website and simply request a free quote. Need to speak to a live person? Call us 7 days a week at 1-800-935-2620. No robots here!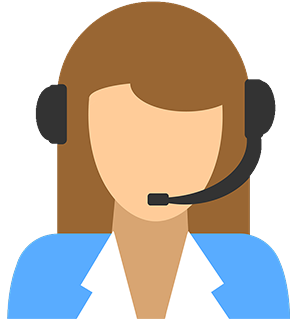 Your personal travel consultant will reach out and be your point of contact for your entire travel experience from start to finish. Did we mention you'll be working with an award winning team? Sweet!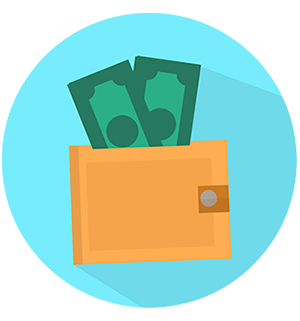 Because we're one of the largest sellers of travel, we're able to give you a discount on your vacation package. No one beats our prices!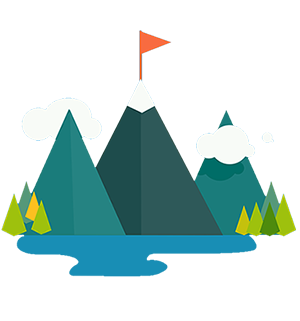 Knowing you got the best deal, all that's left is for you to pack your bags and enjoy your vacation!