Call or submit a quote for award-winning value and service!
Tour Itinerary
Visit Africa and travel through Namibia, Botswana, Zimbabwe and South Africa on a tour from Windhoek to Johannesburg. Embark on a journey through bountiful Botswana, rich in natural beauty, thrilling wildlife encounters and fun local interaction. Experience exciting game drives, enjoy life aboard a houseboat, see ancient rock art and feel the power of Victoria Falls. Continue south to Hwange National Park, known for its elephant population, Matobo National Park to track rhinos and, finally, visit famous Kruger National Park in search of the Big Five.
Day 1: Windhoek
On arrival in Windhoek, you will be met by an Intrepid representative and transferred to your hotel. Please arrive in time for the important welcome meeting at 6pm on Day 1. Please look for a note in the hotel lobby or ask the hotel reception where it will take place. The old German colonial town of Windhoek has been blended into a modern city. The German architecture of the older buildings lends the town a historic atmosphere. Good examples of this German architecture can be seen in a number of buildings, but the best are the Tintenpalast (Ink Palace), the Christuskirche (church), the gymnasium and the Genossenschaftshaus.This evening you may wish to join the rest of the group for an optional welcome dinner. If you're interested in seeing a little more of Namibia before you head off on your Botswana Adventure, why not consider our Namibia Dunes Shortbreak (UBAS-C). The shortbreak starts and finishes in Windoek and gives you an opportunity to discover one of the most incredible landscapes in Namibia when you pay a visit to the barren dunes of Soussusvlei.
Day 2: Ghanzi/Central Kalahari
Cross the border into Botswana and travel to Ghanzi, known as the "Capital of the Kalahari" (560km approximately 8hrs). Accommodation tonight is at a lodge just outside the small cattle ranching town of Ghanzi and a bit more basic than what you will encounter throughout your journey, however the concept and experience will be well worth it. The lodge is situated in the Kalahari region of Botswana that is inhabited by a large portion of Botswanas' San community. Unemployment is one of the main social issues that affect the San community, who have become an increasingly marginalized minority is Southern Africa . The lodge helps empower the community through employment. A traditional San/Southern African meal will be served in the communal lounge and dining area. There is also an bar with wine, beer and soft drinks available to buy. Later this evening we will be treated to a real cultural experience and interaction with the locals. Around the campfire, you will experience the ancient dance rituals of the San, with a chance to chat afterwards. On special occasions this could be a healing or trance dance, which can continue all night, and is an intense spiritual experience for both participants and visitors alike.
Day 3: Okavango Delta
Before breakfast this morning there will be a chance to go out on an optional walk with a member of the San community. The San are renowned as the most skillful trackers on Earth and have an extraordinary knowledge of the Kalahari for both plants and animal tracking. Here you will be shown the wide variety of both edible and medicinal plants, while also tracking a variety of animals and learning about their habits. Of course, you will also spend quality time with your guide to understand their very different world view. Head to the Okavango Delta (400km approximately 7hrs), where we board speedboats that will take us to your home for the next two nights, a houseboat in the Okavango Delta Panhandle. Please note you will need to pack a small bag or backpack for this trip as we won't be taking all of our luggage with us. Your floating home for the next 2 nights is the most incredibly peaceful way to experience the delta. The houseboat has twin-share cabins with bedding, towels and mosquito nets provided (no single supplement is available on these nights). Cabins are very small and basic with shared facilities however we don't expect you'll be spending much time in there. There is also a dining area on the deck, tea/coffee making facilities and a small collection of books and board games.This evening head to the deck where your captain will serve dinner, enjoy a sundowner, and listen to the sound of the Hippos along the waters edge.
Day 4: Okavango Delta
After breakfast we take a speedboat and 4WD to a nearby poling station. From here you have the opportunity to experience the myriad waterways in traditional dugout canoes (mokoros) with a local guide. Your guide will take you on a short nature walk around one of the many Islands in the Delta Panhandle. After a picnic lunch, return to the houseboat where you're free to relax, read a book or do some fishing. This evening grab a sundowner, pull up a chair and witness the often breathtaking sunset.
Day 5: Maun
After breakfast, we leave our houseboat behind, and again board the speedboats to take us back to our truck, and then on towards Maun - the gateway of the Okavango Delta (350km approximately 6 hrs). For those wanting more adventure, there's an opportunity to fly over the delta in a small plane for a bird's-eye view - a great way to appreciate the immensity of this watery world. Your leader can give you more information on this activity and how to book. Otherwise the afternoon is free to sit by the pool, catch up on emails and laundry.
Day 6: Makgadikgadi Pans
We depart from our lodge after breakfast and head towards north-east Botswana (210km approximately 4hrs). Our next stop is the Makgadikgadi Pans; a large salt pan situation in the middle of the dry savanna is located. This pan is now all that remains of the former Lake Makgadikgadi. Our accommodation tonight is located on the edge of the pans. Sit by the pool or relax in the lounge area and take in your surroundings after a long day. Head out to the Makgadikgadi Pans for an afternoon excursion in open 4WDs to one of the largest salt flats in the world. Here you'll sit out in the wild enjoy sundowners and snacks while observing the amazing scenery. With the aid of trackers you may have the opportunity to spend some time in the company of the local meerkat colony, and look out for elephants that meander their way down to the watering hole to quench their thirst. Soak in this incredible place while the sun sets behind the old beautiful baobab.
Day 7: Chobe National Park
This morning we make tracks after breakfast and travel towards Kasane on the edge of Chobe National Park (410km approximately 7hrs). The stretch of road between Nata and Kasane is known as the 'Elephant Highway'. With no fences elephants are free to move between Hwange National Park in Zimbabwe and Botswana. So keep your eyes peeled for roadside elephants. Botswana's first national park, Chobe, is perhaps best known for its high concentration of elephants. You will spend the next two nights in a lodge on the banks of the Chobe River.
Day 8: Chobe National Park
This morning we wake early and take a dawn game drive in Chobe National Park, where you may see elephants drinking at the waters' edge, large herds of cape buffaloes and many impala within the park. In the afternoon you'll take a breathtaking cruise on the Chobe River, ideal for spotting bird life such as saddle-billed storks, malachite kingfishers, fish eagles and beautiful bee-eaters as well as hippos, crocodiles and large families of elephants. The boat trip will be a shared activity with other travellers. There will be an opportunity to have a sundowner drink and watch the sunset over the river.
Day 9: Victoria Falls
Travel on to Victoria Falls, crossing the border into Zimbabwe in time to have lunch on the banks of the Zambezi (100km approximately 2hrs depending on border formalities). These falls are one of the natural wonders of the world and, when in full flow, form the largest sheet of falling water. Your leader will take you to a local activity centre where a range of activities will be on offer. We have not risk assessed all activities and only those listed in our trip notes are recommended. It is against company policy for leaders to facilitate the booking of any activities that have not been risk assessed or do not adhere to our company's Responsible Travel policy and ethos. This includes organising transport to and from these activities in our vehicles. An included local brewery tour and a tasting paddle is a great way wash down the thrill of witnessing the magnificent falls.
Day 10: Victoria Falls
Today is a free day to enjoy the many activities on offer. There will be another Welcome Meeting at 6pm to meet the new group members joining today. Please let you leader know if you will not take part in this meeting.
Day 11: Hwange National Park
Depart Victoria Falls and hit the road to Hwange National Park (approximately 5 hours drive) via the Victoria Falls Wildlife Trust, one of The Intrepid Foundation projects. Here you can learn about the rescue and rehabilitation of wildlife, human-wildlife conflict and their role in anti-poaching. There may also be a chance to meet any rescued or orphaned wildlife currently in their care.In the afternoon enjoy a game drive within the Hwange National Park. Your vehicle of choice here is an open 4x4 vehicle that'll have you feeling like you're part of the action. Hwange, the largest park in Zimbabwe, was designated as a national park in 1929 after acting as the royal hunting grounds of the Ndebele warrior-king Mzilikazi in the early 19th century. The park is particularly famous for its elephants and is home to one of the largest populations in the world, as well as a huge variety of wildlife including over 100 mammals and nearly 400 bird species.
Day 12: Matobo National Park
Leave Hwange in your dust as you make tracks for Matobo National Park. Shortly after leaving Hwange stop at the Painted Dog Conservation Centre. The loss of quality habitat and poaching are driving the painted dogs towards extinction. Learn about how they they protect and increase the range and numbers of painted dogs in Zimbabwe and the Hwange ecosystem as a whole. Then it's onto  Bulawayo, Zimbabwe's second-largest city. Take a stroll through the streets lined with old colonial buildings and stop in at a local resturant for lunch. Continue on to Matobo where you'll spend the next two nights. This area has great significance, both culturally and spiritually, to the local people and the rocks balanced in Matobo Hills are thought to be the seats of god and ancestral spirits. The park is home to the grave of Cecil John Rhodes, founder of Rhodesia and the De Beers diamond company, and is especially known for its rhino population.
Day 13: Matobo National Park
Today you'll enjoy an unforgettable day tracking rhinos on foot with your local guides. You'll learn about the local plants and trees and their traditional uses, and there'll also be plenty of chances to spot wildlife other than rhinos. The park is home to leopards, hippos, antelope and more, and you'll also learn about the San people who have called this area home for thousands of years. Visit their rock paintings in the hills and spend some time in the nearby villages to meet some of the local community before returning to your lodge for the evening.
Day 14: Johannesburg
This morning the group will transfer to Bulwayo Airport and fly to Johannesburg. The afternoon Johannesburg walking tour is a great way to get under the skin of this changing city. With the help of a local guide this tour side skips the usual spots and embraces art, architecture, culture and history of Maboneng Cultural Precinct & Main Street. Afterwards your leader will be happy to show the best place to purchase a local dinner and craft beer.
Day 15: Kruger National Park
Wake early and drive to your lodge located in the Greater Kruger National Park. Arrive in time for lunch, setttle in, then head off for a late afternoon game drive through a private reserve. You'll be in open 4WD vehicles once again and searching for the Big Five: lion, leopard, elephant, rhino, buffalo. Enjoy a couple of sunset drinks by one of the waterholes then the game drive will continue into the night. Dinner will be a traditional meal around a fire at the lodge, and the evening is free for you to enjoy a book, chat with your fellow travellers or take a dip in the lodge's swimming pool. 
Day 16: Kruger National Park
Start the day early and head into Kruger National Park itself, one of the largest game reserves in Southern Africa. Here are some stats: over 500 bird species, 100 species of reptile and 150 mammal species including, of course, the Big Five. Your wildlife experience begins as soon as you enter the park as you're taken into prime viewing areas. Enjoy a picnic breakfast before spending the rest of the day in this incredible park, with time spent watching game, birds and stopping at various waterholes as you go. The group will leave the park in the late afternoon and return to the lodge for another relaxed evening.
Day 17: Johannesburg
Another early start will see the group heading out on a bush walk within the property. You'll learn about this region's finer details, including bird, tree and spoor identification from a qualified nature guide. Afterwards, transfer back to Johannesburg. It's a long drive (approx. 9-10 hours) but will be broken up with a visit to the spectacular God's Window viewpoint & Bourke's Luck Potholes. On arrival in Johannesburg your adventure will finish.
Complimentary Airport Arrival Transfer
Central Kalahari - San Cultural Experience
Okavango Delta - Speedboat Cruise
Okavango Delta - Speedboat Cruise
Okavango Delta - Mokoro safari
Okavango Delta - Nature Walk
Okavango Delta - Speedboat Cruise
Makgadikgadi Pans - Meerkat Pan Experience
Chobe National Park - River Safari Cruise
Chobe National Park - Open Safari Vehicle Game Drive
Victoria Falls - Entrance & Visit
Victoria Falls - Brewery Tour and Tasting
Hwange National Park - Open Safari Vehicle Game Drive
Victoria Falls - Victoria Falls Wildlife Trust Visit
Hwange - Painted Dog Conservation visit
Matobo National Park - Rhino Tracking, Open Safari Vehicle Park Visit & San Rock Paintings
Johannesburg - City Walking Tour
Private Game Reserve - Open Safari Vehicle Game Drive
Kruger National Park - Open Safari Vehicle Game Drive
Kruger Lodge Reserve - Morning Nature Walk
Panorama Route - God's Window Viewpoint
Panorama Route - Bourke's Luck Potholes
Meals
16 Breakfast(s) Included
6 Lunch(es) Included
12 Dinner(s) Included

Style: Comfort

Hotel (5 nights), Houseboat (2 nights), Lodge (9 nights)
Question: How many suitcases can I take with me on my trip?
Each person is allowed one "check-in," and one "carry-on." Remember to take all valuables with you as "carry-on", because electronic equipment, cameras, laptops, jewelry, business documents and money are not covered by the airlines' liability, so always carry them aboard with you.
Question: Is Airfare Included in the Price?
Airfare from your point of origin to and from the trip is not included in the land price.
Similar Tours Other Travelers Liked
The trip was both both educational and exciting. I very much enjoyed the sights and culture.
The itinerary was just as I expected! The guide was very good as were the accomodations
Intrepid did such a great job. I never had to worry about where I was supposed to be and it felt so good not to worry about a thing but just to enjoy myself. Our guide was extremely knowledgeable about culture and history.
Taiwan people very friendly. Accommodation were centrally located and easily accessible. Did extra activities then in brochure which was greatly.
Larus our tour guide did an excellent job and was very attentive to our needs. He is very knowledgeable and has a great sense of humor.
Our guide Tarang chandola was exceptional. Courteous, knowledgeable, organized, polite, professional and went above and beyond taking care of our needs and requests offen anticipating what that might be. He made sure we all had the best possible time and offered suggestions to meet the needs of everyone on the tour. This made the trip even more enjoyable.
AffordableTours.com® does not itself offer, service or administer the Travel Packages, and the ultimate terms and conditions of any Travel Package made available via the Site Offerings (including the prices quoted in connection with same) will be determined by the applicable Third-Party Travel Service Provider. AffordableTours.com® does not represent or warrant that the Price Quotes are accurate, up-to-date or free of error, or that same will be honored by the applicable Third-Party Travel Service Providers. All Price Quotes, Travel Package availability, Travel Package details/itinerary and other Content are subject to change without notice. All travel details published by and through the Site Offerings should be confirmed directly with the applicable Third-Party Travel Service Provider prior to making any travel plans. Reliance on any information made available to you by and through the Site Offerings is solely at your own risk.
How It Works
Vacationing has never been easier or cheaper with the help of a dedicated travel consultant from AffordableTours.com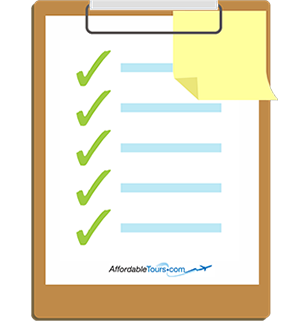 Find your perfect trip on our website and simply request a free quote. Need to speak to a live person? Call us 7 days a week at 1-800-935-2620. No robots here!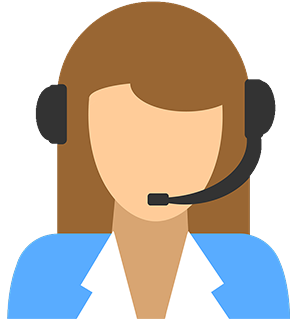 Your personal travel consultant will reach out and be your point of contact for your entire travel experience from start to finish. Did we mention you'll be working with an award winning team? Sweet!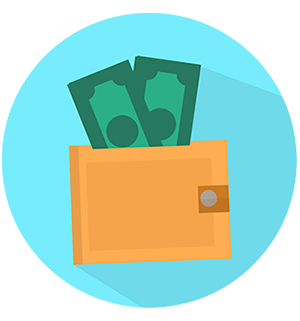 Because we're one of the largest sellers of travel, we're able to give you a discount on your vacation package. No one beats our prices!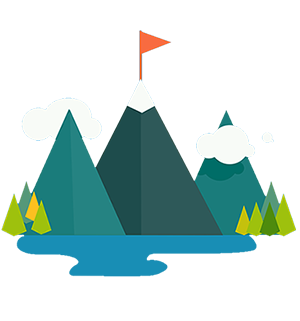 Knowing you got the best deal, all that's left is for you to pack your bags and enjoy your vacation!