Madrid Portugal Andalusia and Mediterranean Capitals (Standard Class)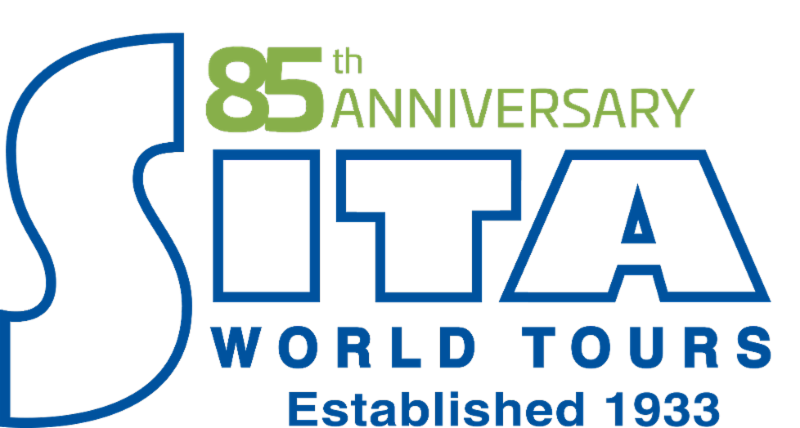 Why Pay Retail?
Call us for a quick quote!
Dates & Prices
Start Date
End Date
Offers
Brochure
Land Price
Our Price
Quote
Sep 27, 2020
Oct 12, 2020
Call Us

$3,375

Get Lower Price
Get Quote
Oct 04, 2020
Oct 19, 2020
Call Us

$3,335

Get Lower Price
Get Quote
Oct 11, 2020
Oct 26, 2020
Call Us

$3,400

Get Lower Price
Get Quote
Oct 18, 2020
Nov 02, 2020
Call Us

$3,400

Get Lower Price
Get Quote
Oct 25, 2020
Nov 09, 2020
Call Us

$3,400

Get Lower Price
Get Quote
Dec 20, 2020
Jan 04, 2021
Call Us

$3,375

Get Lower Price
Get Quote
Mar 21, 2021
Apr 05, 2021
Call Us

$3,225

Get Lower Price
Get Quote
Mar 28, 2021
Apr 12, 2021
Call Us

$3,335

Get Lower Price
Get Quote
Save 5% Off this Tour - Guaranteed!
Tour Itinerary
Day 1

Madrid

Meet and assistance at the airport, transfer to the hotel. Balance of the day at leisure. Accommodation at the hotel

Day 2

Madrid

Breakfast at the hotel. Morning city tour of Madrid; find the medieval origins of the city, like the Arabic fortress, at the Barrio de la Moreria, characterized by the antiquity of its buildings drive through the courtesan district of the Hapsburgs characterised by Phillip II and his Renaissance and Baroque style buildings, Puerta del Sol, Plaza Mayor and Plaza de la Villa; the Madrid of the Bourbons and the complex town planning schemes of Charles III, the Royal Palace, Cibeles and Neptuno Fountains and the Puerta de Alcala. Admire the XIX C. works such as Prado Museum. The contemporary Madrid with areas such as Gran Via, Castellana, the district of Salamanca, Plaza Castilla and Parque del Oeste, as well as commercial and financial zones of Modern Madrid, the emblematic Las Ventas Bullring and the Santiago Bernabéu Football Stadium. Afternoon free to continue exploring the wonders that the city has to offer. Accommodation at the hotel.

Day 3

Madrid - Avila - Salamanca - Porto

Departure from bus terminal, located in the underground parking of the Plaza de Oriente at 08:30 a.m. Drive to Avila. A city that preserves its medieval wall. Short stop to know its walled and old town. Then to Salamanca. Free time in this University City World Heritage of great architectural and artistic wealth. Departure to the Portuguese border until you reach Porto. Accommodation.

Day 4

Porto

Breakfast. Panoramic sightseeing tour of Porto, considered World Heritage city. We admire the Cathedral, Stock Exchange building and Santa Clara church. In the afternoon, possibility of an optional visit to a famous winery with tasting of its world-famous "port wine". Accommodation.

Day 5

Porto - Coimbra - Fatima

Breakfast. Departure to Coimbra. City seat of one of the oldest universities in Europe and the birthplace of Fado. Free time. Then to Fatima. Center of the Christian Faith and World Pilgrimage Sanctuary with its impressive Basilica and the Cova da Iria place where the Virgin Mary appeared. The Chapel of the Apparitions, heart of the sanctuary, with the tombs of the three shepherds, Lucia, Francisco and Jacinta. At night possibility to attend the procession of the candles. Accommodation.

Day 6

Fatima - Batalha - Nazare - Alcobaça - Lisbon

Breakfast at the hotel. Departure to the Batalha Monastery, a masterpiece of Gothic and Manueline style considered a World Heritage place by UNESCO. Continue to the picturesque fishing town of Nazaré. Free time and continue to Alcobaça (World Heritage) visit the XII C. church and admire the tombs of Pedro and Inés de Castro and then to Lisbon. Accommodation. Optional night tour to attend a show of Fado, typical Portuguese song and music.

Day 7

Lisbon

Breakfast at the hotel. Morning sightseeing tour of the ancient Olissipo, drive through its main squares and avenues, Belem Tower, Jeronimos Monastery, Coach Museum, Monument to the Discoverers, Marquis of Pombal Square, Liberty Avenue. Afternoon at leisure for you to catch the nostalgic corners of Alfama Quarter, the old city gathered next to its Castle, with old buildings nested in narrow twisting "Ruas" full of colour housing the genuine "tabernas" where Fado sounds as a missing past. Accommodation at the hotel.

Day 8

Lisbon - Caceres - Cordoba

Breakfast at the hotel. Departure at 07:30 hrs to Caceres considered as World Heritage place because of the city's blend of Roman, Islamic, Northern Gothic and Italian Renaissance architecture. Walk through its Plaza Mayor and the Old Town with its famous Medieval Quarter. Afterwards, continue on towards Cordoba, once the capital of the Caliphate. Dinner and accommodation at the hotel.

Day 9

Cordoba - Seville

Breakfast at the hotel. Impressive tour of its Mosque and other sites that will ease our mind and spirit strolling through its narrow winding streets of the Jewish Quarter. In the afternoon, after a short two hours ride reach Seville. Dinner and accommodation at the hotel.

Day 10

Seville

Breakfast at the hotel. Morning panoramic city tour visiting: the exterior of the Cathedral (the second largest in the Catholic world after St. Peters in Rome), Santa Cruz quarter (a natural scenario of "Carmen" as well as a precisely where the myth of "Don Juan" developed), Maria Luisa Park and Plaza de Espana. Afternoon at leisure for you to discover exclusive views, specific flavours of this active full of light city. Dinner and accommodation at the hotel. Optional Flamenco tour.

Day 11

Seville - Granada

Breakfast at the hotel. Drive east through the Caliphate road to the heart of ANDALUSIA observing an endless number of olive trees on the way to Granada and its incredible and amazing monumental environment, last stronghold of the Moorish Kingdoms up to 1492. Visit the world famous Alhambra complex and Generalife Gardens that have inspired several authors with its sound and sights, such as the "Tales of the Alhambra" by W. Irving. Dinner and accommodation at the hotel. Optional Gipsy Flamenco show at Sacromonte quarter.

Day 12

Granada - Valencia

After breakfast at the hotel start driving looking for the Mediterranean coast. Via Murcia, capital of the fertile garden of the Segura river, continue north via Alicante, the second largest city within the region of Valencia. Reach Valencia one of the main capitals of the Mediterranean coast with its modern Arts and Sciences Architectural Complex integrated by six elements: Hemispheric, Umbracle, Science Museum, Oceanographic, Palau de les Arts and agora. Valencia is also the home of the internationally well renowned and delicious "Paella", Accommodation at the hotel.

Day 13

Valencia - Barcelona

Breakfast at the hotel. Morning city tour of this bright city including a drive through the old city showing the most prominent buildings, we will then be driven past 3the old riverbed of the Turia to the most avant-garde complex "Ciudad de las Artes y las Ciencias" to watch the emblematic exteriors of the six buildings. Early afternoon departure northward all along the Mediterranean coast to Catalunya, via Tarragona, the Roman Tarraco. Reach Barcelona principal Mediterranean city homeland of the famous architect Gaudi symbol of the Catalonian modernism. Accommodation at the hotel.

Day 14

Barcelona

Breakfast at the hotel. Morning city tour of Barcelona well known world wide for the Olympic Games during 1992, drive along the main avenues with impressive modernist buildings by Gaudi such as La Pedrera, Casa Mila, etc. - declared World Heritage buildings. - The Montjuïc Park with spectacular views of the city, Olympic Ring, monument to Columbus and the Olympic Port. Afternoon is for you to keep on discovering this city full attractive offers as well as exquisite and varied gastronomy. Accommodation at the hotel.

Day 15

Barcelona - Zaragoza - Madrid

After breakfast at the hotel departure southwest along an industrial and agricultural area with certain relevance within Europe. Arrive to Zaragoza, capital city of Aragón, within the banks of Ebro river the most copious within the Iberian Peninsula. Zaragoza, known as Cesar Augusta during the Roman period had an important role in Spanish history. Some free time to see the impressive Baroque architecture of the Basilic-Temple of Our Lady Pilar. Continue to Madrid. Accommodation at the hotel.

Day 16

Madrid

After breakfast at the hotel transfer to the airport. END OF OUR SERVICE. (*) This tour might be a combination of different programs. If applies there might be a change in the tour escort and passengers between the programs. (*) In the event that the panoramic tour of Madrid is not operated for technical reasons will be replaced by the Madrid Hop-on Hop-off Bus 1 day instead. (*) During stay in Madrid tour escort service is not available
Guided visits in Madrid, Porto, Lisbon, Cordoba, Seville, Granada (Alhambra & GeneralifeGardens) Valencia & Barcelona
Tour escort during the tour
Air-conditioned deluxe motor-coach
Accommodation at selected class
Daily Breakfast and 4 dinners
Transfers to/from airport as per itinerary
Question: How many suitcases can I take with me on my trip?
Each person is allowed one "check-in," and one "carry-on." Remember to take all valuables with you as "carry-on", because electronic equipment, cameras, laptops, jewelry, business documents and money are not covered by the airlines' liability, so always carry them aboard with you.
Question: Is Airfare Included in the Price?
Airfare from your point of origin to and from the trip is not included in the land price.
Similar Tours Other Travelers Liked
Madagascar is a hard place but the folks made it a pleasant visit.
Affordable tours did a remarkable job on our trip to Italy. The itinerary was very detailed and, although there were a couple of minor changes during the week, we were extremely satisfied with the accommodations, the level of professionalism and knowledge of the tour guides, and would not hesitate to recommend them for your next vacation.
Guides were good, especially Gin.
While the hotels were rated 3+ stars, they are group travel hotels - fair rooms and buffet breakfast and dinner. It's OK as an experience and the food was adequate.
1. We were never informed that this would be a bilingual tour! Very disappointing and annoying! We could not bond with 3/4 of the guests or understand their questions and answers. We were the only Americans on most of the trip. 2. We were totally unaware of the fact that we could have upgraded our hotels. 3. 50% of the buses provided did not have Wi-Fi available. Some didn't even have overhead lights. 4. Buffets provided in Morocco's hotels were almost inedible. Very few choices and actually hardly anything was palatable. 5. The tour guide for Morocco (Idame ?) was unenthusiastic and did nothing extra to make this more enjoyable (doing his job-"phoning it in")One problem was the optional tour on April 16, Fantasia, was 65 but he was charging US$83. By any account I could find this was not a fair and equitable exchange rate.
Three nights in Queensttown at the Rydges was more of an economy motel than a first class hotel. The intra-country transportation was on passenger buses with many stops and pickups encounter from one location to another. Also I thought transfer back to airport would be private like the meet and greet but was a shared airport shuttle with several stops.
I know that the price was right for the tour that was offered, but the accommodation were not that great. I had done several tours before. even one in the Germany- Hungary area just a few days before, and I was always in a group where we all started together with a meeting the night before at the first hotel and the whole group stayed together for the whole tour. In this occasion there was people s joining the group and leaving all the time, And we were separated in two hotels, the nicer hotel for some of them and the second grade hotel for the rest of us. That made us feel discriminated and divided into two groups. Yes, you may think that we were being able to afford this tour, but I still think that for the price we paid, we did not get the value.
I have been traveling once or twice a year and so far this is the WORSE!!! Never imagined this kind of tour can still exist with so many choices around. Kanesia who booked us was wonderful. She was very professional and courteous but the tour itself was a nightmare from start to finish!! When we arrived at the airport, when we notify the lady holding our name card she just pointed to the driver and walked away without any word of assurance and explanation not even an eye contact! WOW! Next the driver dropped us off the hotel and that is it. No receiving party nor the hotel desk knows anything. Our daughter arrived later in the evening and nobody picked her up from the airport. She has to take a taxi alone in the middle of the night, a young lady in an unknown city. Paid extra to the driver for being grateful. All these times we tried contacting the local operator many times, NO ANSWER!!! Our schedule given to us (refer to page 3/10 on the attached documents, it says we are free the next day. Day 3 (Saturday) in Rome. The next day, we were suddenly awakened by the front desk saying that somebody is picking us up for a 3 hour Rome walking tour. We panicked and dressed so fast hardly able to comb our hair. During that time, the person who picked us up gave me the paper about today's schedule please refer to Italia Gartour page A indicated attached. The hotel had a very tight shower and not even a soap dish inside the shower.The trip after Pompeii was chaotic. Transferring from one bus to another. The guide was so disorganized exchanging passengers with another bus and we looked after our own luggage and wheel them to another bus. The hotel in Sorrento was a breather to be fair. Grand Hotel Vesuvio was nice quite and great location. Good food and staff. The brochure description of the trip from Sorrento to Amalfi was that we will be passing through breathtaking views and what happened we were separated from the other parties and we were driven through the highway and into the mountains then dropped off in a hotel in Maouri. We were on our own confused thinking we were in Amalfi itself. Again no receiving party at the hotel. We towed our own luggage and checked in and not knowing what is next!!! We have to inquire from the front desk how to get to Amalfi. Good thing he was very helpful even in broken English. The worse part is going back to Rome where our service voucher and revised itinerary showed we were booked with the Building Hotel. We were dropped off by the bus near the taxi station and it was raining so hard and we dragged our luggage in those cobble stone falling in line at the taxi line. We have to beg the taxi to take us in since there are 3 of us with luggage and it cannot fit in a regular sedan. When we arrived at the hotel another surprise that our name is not in the list and they are fully booked. Refer to the attached documents. We have to take another taxi to the proper hotel. THIS IS A TOTAL NIGHTMARE instead of a dream vacation. NEVER AGAIN!!!!!! I will spread the word and I hope you better drop this tour operator. SO DISORGANIZED and INCOMPETENT!!!!
1. The guide is making us take taxis and meeting them places since others are staying at different hotels. Definitely not what I have experienced in the past, I am used to the tour bus coming for us, when it says "transportation provided" 2. So far Day 2 and 3 are not as advertised. 9/29: Had to provide own transportation. Met group at 1030 at BMW Welt, left at 11, drove to Marienplatz, watched the glockenspiel. At 1215 we were dismissed, no tour of Munich did not visit the city's main attractions. Had to provide our own transportation to Dinner. 9/30: Had to take a cab to other guests hotel, did not leave until almost 9, did not get to Berchtesgaden until 11, after Eagles Nest I had to complain, because they were going to skip the lake, we were only allowed to go for 40 minutes, no possibility to take the boat trip. Had to get own transportation back from other hotel. Dinner was supposed to be provided but was not. She said it is not included but our itinerary says dinner and breakfast 9/30 10/1 Did not leave until after 9 did not have enough time in Rothenburg Ober Taber, Itinerary says "tour" of well perserved castle-but we did not tour it, we walked up to one gate and took pictures, 10/2 Bamberg was OK, should have skipped Bayreuth and had more time in Nuremberg 10/3 Wurzburg: was very nice, could have used more time, needed to get going earlier each day. Would have been nice to have a driving tour of Frankfurt upon arrival. Tour should have advertised this was a National Holiday, most all shops were closed. The guide did not seem to know much about each stop, could have benefitted from a local guide at stops, and or side excursions should have been available.
It said it included: "Holy Land crafted to CATER to Catholic individuals. Daily Holy Mass included." The guide was not Catholic nor the other couple which made things uncomfortable. I got to go to one Mass. I considered cancelling after the first day but felt it would not be fair to my grandson who was traveling with me. I do not blame the guide, he was great considering, but I feel I was miss lead. I could not recommend this trip to any Catholics. I have made Sita World aware of my opinion.
It was an amazing expererience
We had a wonderful experience and all of the local guides were top notch. Having a personal guide allowed us to see so much more in the limited time we had. Also, we saved so much time not having to wait in line for tickets, not getting lost and having to find transportation. It made our trip so much more enjoyable and relaxed. In addition, we learned so much about the local way of life. My children benefited from this greatly. For the slight additional amount of money you pay, you gain so much more value in your travel experience.
We had local guides, drivers and even an armed guard accompany us to all the sites. The guides were very helpful and knowledgeable and wanted us to feel completely safe and happy at all times. Abeer was our guide in Cairo and she was absolutely fantastic!! She helped us to understand the local customs and was very proud of the world class tourist sites we visited. Loay was our guide on the Nile cruise and he was equally helpful to teach us the history of the Pharohs. Both were proud of their country and proud to show it to us. One downfall was the constant prodding by the locals to sell us everything and anything. Also we had to pay to use the local restrooms and some locals were not very friendly about the amount of money offered!! Another problem was that our boat did not have 'working' wifi. We needed to stay in touch with business emails and reliable wifi is to be expected. Luckily Loay let me use his personal phone as a hotspot to obtain service - very generous of him! We travelled as a family of 4 and felt safe at all times. The drivers would drop us off at the sites and were always ready when we were to depart, no waiting at all!
SITA was not the operator of the tour, it was the tour of Baltic Visions from Riga. Unfortunately, the real tour operator was not professional enough. The tour manager even left the tour half way through. From that point it was the local tour guides only. On top of that, 90% of what was promised turned out to be optional, to be paid cash only!
The itinerary was not always correct. Messages at hotels was very helpful.
AffordableTours.com® does not itself offer, service or administer the Travel Packages, and the ultimate terms and conditions of any Travel Package made available via the Site Offerings (including the prices quoted in connection with same) will be determined by the applicable Third-Party Travel Service Provider. AffordableTours.com® does not represent or warrant that the Price Quotes are accurate, up-to-date or free of error, or that same will be honored by the applicable Third-Party Travel Service Providers. All Price Quotes, Travel Package availability, Travel Package details/itinerary and other Content are subject to change without notice. All travel details published by and through the Site Offerings should be confirmed directly with the applicable Third-Party Travel Service Provider prior to making any travel plans. Reliance on any information made available to you by and through the Site Offerings is solely at your own risk.
How It Works
Vacationing has never been easier or cheaper with the help of a dedicated travel consultant from AffordableTours.com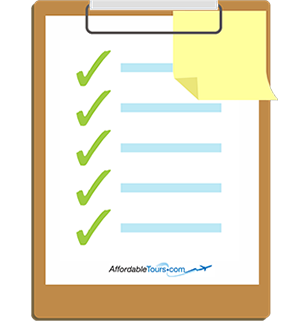 Find your perfect trip on our website and simply request a free quote. Need to speak to a live person? Call us 7 days a week at 1-800-935-2620. No robots here!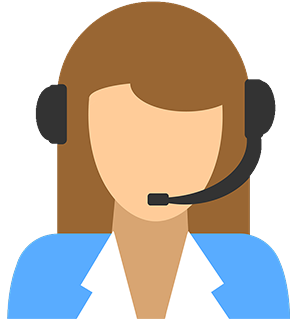 Your personal travel consultant will reach out and be your point of contact for your entire travel experience from start to finish. Did we mention you'll be working with an award winning team? Sweet!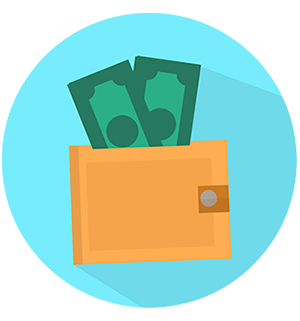 Because we're one of the largest sellers of travel, we're able to give you a discount on your vacation package. No one beats our prices!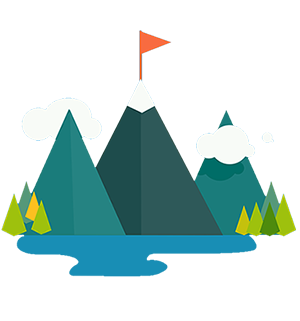 Knowing you got the best deal, all that's left is for you to pack your bags and enjoy your vacation!