Why Pay Retail? Call us or click for a quick quote and save money!
Overview
Dates & Prices
Start Date
End Date
Offers
Brochure
Land Price
Our Price
Quote
Oct 11, 2020
Oct 27, 2020
Call Us

$4,440

Get Lower Price
Get Quote
Oct 18, 2020
Nov 03, 2020
Call Us

$4,110

Get Lower Price
Get Quote
Apr 11, 2021
Apr 27, 2021
Call Us

$4,315

Get Lower Price
Get Quote
Apr 25, 2021
May 11, 2021
Call Us

$4,315

Get Lower Price
Get Quote
May 09, 2021
May 25, 2021
Call Us

$4,315

Get Lower Price
Get Quote
May 16, 2021
Jun 01, 2021
Call Us

$4,315

Get Lower Price
Get Quote
Jun 20, 2021
Jul 06, 2021
Call Us

$4,315

Get Lower Price
Get Quote
Sep 05, 2021
Sep 21, 2021
Call Us

$4,315

Get Lower Price
Get Quote
Sep 12, 2021
Sep 28, 2021
Call Us

$4,315

Get Lower Price
Get Quote
Oct 10, 2021
Oct 26, 2021
Call Us

$4,315

Get Lower Price
Get Quote
Call or submit a quote to get our Low Prices!
Tour Itinerary
This trip weaves together China's most famous icons. Walk an original section of the great wall and revel in the big show of Beijing. A city within a city of incredible scale and detail awaits, as well as serenely set palaces of sublime beauty and construction, and the full panoply of China's people. A short high speed train ride away, in Xian, the famous Terracotta Warriors fascinate for their evocative detail, while a walk of the wider city finds us deep in the rarely seen exotica of the Muslim Quarter. The narrow streets, colourful markets and quiet mosques are surviving remnants of Silk Road caravan days. In Chengdu, observe the unique giant pandas in their struggle for survival. Relax on a Yangzi River cruise through the beautiful mountains above the Three Gorges dam, passing by picturesque rural villages still reliant on China's most vibrant waterway. Travel to Yangshuo where the karst hills stand in the mist of Li River, serene and beatiful landscape immortalised by so many painters in generations. Shanghai's bright lights, fevered trade and frenetic pace provide a glimpse into modern China and the dazzling global future and a palm sweating acrobatic show await for us here.
Day 1: Beijing
Nimen Hao! Welcome to China. The capital of the most populous country on earth, Beijing has mostly shed its historical face in favour of modernity. However, there are still plenty of places that give an insight into the nation's ancient past. Your adventure begins with a welcome meeting at 6 pm, where your insurance and next of kin details will be collected. Please look for a note in the hotel lobby or ask the hotel reception where the meeting will take place. Any free time today in Beijing is at your leisure, so you can start exploring this vast city.
Day 2: Beijing
Make your way to Tiananmen Square in the centre of the city that remains the symbolic centre of Chinese power. Framed by many imposing and iconic buildings such as the Gate of Heavenly Peace with its Mao portrait, Mao's Mausoleum, the Great Hall of the People and the National Museum, it's a place of pilgrimage for many Chinese tourists who consider it the heart of their nation. From here you will enter the enormous scarlet walls of the Forbidden City. Built more than 500 years ago, and until recently off-limits to commoners, explore the great halls and courtyards of this palace complex. Then make your way to the wonderful Temple of Heaven, a sacrificial ceremonial temple of beautiful traditional design, now a lively park fully of locals singing, dancing, doing tai chi or simply enjoying their life - take the chance to join them! Enjoy free time afterwards to further explore Beijing. Maybe check out the famous kung fu show or make your way to the 2008 Olympic Stadiums, dearly nicknamed the Bird's Nest & the Water Cube.
Day 3: Beijing
No trip to China would be complete without a visit to the Great Wall. Today you'll visit one of the best-preserved areas, the Mutianyu section (approximately 2 hours). It used to serve as the northern barrier defending the capital and the imperial tombs, and features guard towers dating back to the Ming dynasty. Take your time strolling along the wall, which snakes through the hills and seemingly endlessly into the distance. Being perched on this incredible engineering feat and surveying the spectacular surrounding countryside is an unforgettable experience. A great idea is to bring a picnic lunch with you from Beijing to enjoy during one of the rest breaks. This afternoon you'll visit the Summer Palace back on the way back to Beijing. This is one of the best imperial gardens in China, a summer retreat for the Qing Dynasty. The palace was built on a hill made from the earth excavated by hand to create the surrounding lake, and features stunning artwork of imperial life on The Long Corridor.
Day 4: Xi'an
You will depart Beijing on a fast train to Xi'an today. The high-speed G train takes approximately 6 hours to travel the 1200 kilometres to Beijing. Use the time to brush up on all the things to see and do in this ancient capital of China with a 2000 - year history. Arrive in Xi'an, the capital of Shaanxi Province and the largest city in northwest China. Once the imperial centre of China for 2,000 years, Xi'an is now a vibrant, modern city dotted with many interesting historical sites and is a great place to explore. Today is free for you to uncover what was once the start of the ancient trading route of the Silk Road. The history means Xi'an has a mixture of cultures, especially found in its food options, ranging from delicious Muslim fare to great little dumplings in Chinese restaurants. You can easily spend the day wandering the narrow streets where you will find quaint shops, lively markets, groups of white-bearded men in skull caps sipping tea in cafes, and the Great Mosque, one of the most important in China. You might learn about Chinese dynasties in the Shaanxi history museum, climb up the Little Wild Goose Pagoda or walk along the top of the city walls – the most complete in China, running over 13 kilometres around the city. For dinner, perhaps try one of the city's signature dishes, Yyang rou pao mo – bread and mutton soup.
Day 5: Xi'an
Today you'll journey out in to the countryside surrounding Xi'an and visit what is undoubtedly one of the man-made wonders of the world – the Terracotta Warriors. You'll learn all about this incredible archaeological find, discovered by farmers digging a well in 1976 after being buried for 2,000 years. These clay statues of soldiers, horses and chariots (once all individually painted) were commissioned by the emperor Qin Shi Huangdi as part of his mausoleum after he ascended to the throne in 264 BC. Archaeologists have located around 600 different pits, but most have still not undergone the painstaking process of excavation. Three main pits are open for you to view, where over 6,000 warriors (and only 1000 excavated) – each individually sculpted from clay, each having a different costume, height, and even facial expressions – stand in battle formation. For lunch we'll visit a local family restaurant, the owner of which has experienced firsthand of the changes brought about by the excavation of Terracotta Warriors. Listen to their stories, while trying the simple yet delicious home cooked food and learn about the fast development of China through their life changes. After lunch, we'll continue our day to visit Hangyangling Mausoleum. Built between 153 to 126 BC, Hangyangling Mausoleum serves as another manifestation of the rich history of ancient China. Return to Xi'an for the night.
Day 6: Chengdu
Sichuan Province is famous for two things – giant pandas and spicy food. You'll get the opportunity to experience both during your time here. Take a roughly 3-hour high speed train to Chengdu, the capital of Sichuan Province. You have a free afternoon and evening to explore the city. Perhaps begin with Tianfu Square. Overlooked by a large statue of Chairman Mao, the square has a fountain that bursts with an elaborate water show throughout the day, and is a great base from which to explore the many interesting temples nearby. If you want to unwind, Renmin Park (People's Park) is a relaxing spot to spend a few hours, with interesting tea-houses and areas full of locals exercising, singing, playing mahjong or relaxing in their bamboo chairs drinking tea. In the evening, ask your leader for a restaurant recommendation or strike out on you own – the spicy cuisine is generally considered to be the best in China. In such a food-loving country, this is no mean feat.
Day 7: Chengdu
Visit the Giant Panda Breeding Research Base and witness the conservation efforts being made to save this endearing endangered species. There are only around 1000 pandas left in the world and 80% of them are found in the mountains in Sichuan Province. The facility was set up 30 years ago, and there are more than 80 giant and red pandas living at the base. The pandas have over 600 acres of parkland to live in, and you can get up close and learn more about these majestic creatures. Watch them play, eat bamboo and climb the trees. If you're lucky (and visiting between July and September) you might even get to see newborns taking their first steps in the nursery. Return to Chengdu for some free time this evening – maybe try the local teahouses, sample spicy Sichuan hotpot, or witness the amazing Sichuan Opera.
Day 8-10: Yangzi River Cruise
Today, make a 2-hour journey to Chongqing by train, then board a boat for a trip along one the world's greatest rivers, the Yanzgi. For the next three days and nights you'll cruise down the 6300-kilometre-long Yangzi (also known locally as the Chang Jiang), the world's third longest waterway. It winds deep into the heart of the province of Qinghai, to the north of Tibet, and flows relentlessly eastwards until it empties into the East China Sea near Shanghai. Effectively dividing the country into north and south, the river not only supplies the rural heart of China, but has also spawned many industries reliant upon its power. The Yangzi has also inspired numerous poets, writers and travellers over the centuries. You will travel along one of the most picturesque sections, through the renowned Three Gorges. The dramatic 'Sanxia', as they are known in Chinese, stretch for 200 kilometres and vary from 100 metres to 300 metres in width.
Day 11: Yichang/Wuhan
Your Yangzi boat trip will end in the relatively small city of Yichang. Here you'll enjoy a tour of the engineering feat that is the Three Gorges Dam. The world's largest hydroelectric project, the dam generates power and prevents the major flooding that had long threatened the people of the area (though the impact on displaced people and archaeological sites should not be ignored). Afterwards you'll ride on the fast train to the capital of Hubei province, Wuhan, an important city in ancient and modern history of China and one of the first colonies along the Yangtze River. Spend some free time in the later afternoon and evening explore this vibrant city.
Day 12: Yangshuo
In the morning, take your last bullet train ride to the picturesque Guilin (approx. 5hrs), then transfer to Yangshuo (approx. 1.5 hrs), where lush karst mountains sprout like verdant domes around the meandering waters of the Li River. The countryside around Yangshuo is immortalized in many traditional Chinese paintings and it's easy to see why. Get acquainted with the picturesque town on a walking tour with your leader, darting up and down laneways and narrow streets. Perhaps relax at a cafe and enjoy a famous local Liquan Beer and watch the world go by.
Day 13: Yangshuo
Today you'll follow Chinese food from market to table, starting your day at a vibrant produce market. Shop with the locals and get familiar with the colourful the regional produce. Later, put your new knowledge to use during a class at the Yangshuo Cooking School. Learn to craft traditional Chinese dishes that require little specialty equipment and feature ingredients accessible in the rest of the world. You'll be able to wow friends and family back home with these tasty dishes. The evening free for you to do as you wish. Every night in Yangshuo, an unforgettable spectacle takes place along the southern part of the Li River. The Liu San Jei Impression is a light show and performance piece designed by Beijing Olympics director Zhang Yi Mou. Lights dance on the water and hundreds of locals perform under the watchful eye of glowing karst mountains, lit up by spotlights. Tickets vary in price, and can be purchased ahead of time or on the day.
Day 14: Yangshuo
Begin the day by focusing your body and mind with a tai chi class, then you are free to explore Yangshuo at your own pace. Perhaps hire a bike and cycle outside of town into the countryside, where postcard worthy scenes lie around every bend. Riding upstream next to the Li River will take you to the elegant arch of the Dragon Bridge in about 2 hours. Or maybe you would prefer to climb to Moon Hill, a limestone pinnacle with a crescent-shaped hole. For something a little less energetic you could simply sit back, relax and watch local fishermen come and go on small wooden rafts.
Day 15: Shanghai
Say goodbye to Yangshuo and get ready for the neon lit Shanghai. Transfer to Guilin airport and fly to Shanghai, arriving by mid-afternoon. Perhaps get a taste of Shanghai's eclectic food scene, which draws influences from far beyond China's walls. Ask your leader for suggestions on where to begin. This evening you'll witness the impressive antics of the famous Shanghai Acrobats during a colourful and athletic performance.
Day 16: Shanghai
Shanghai by morning is bustling with street vendors and workers making their morning commute, and today you'll weave among them in an early walking tour of the city. Begin with the pride of Shanghai – the Bund. On one side of this waterfront strip you'll see gothic, baroque and neoclassical architecture dating as far back as 1897. These historic buildings sit in wonderful contrast to the uber modern high rises and sleek office buildings that lie across the water. Then, visit Yuyuan Bazaar, where you will be left to your own devices. Those feeling a little overwhelmed by the chaos may wish to pay a small fee to visit the classical garden of Yuyuan and sit by one of the many ponds. Or perhaps examine the many bronze and ceramic pieces in the Shanghai Museum.
Day 17: Shanghai
The tour will come to an end today after breakfast. If you have time, there's plenty more to see in Shanghai. Why explore the so-called 'Sin City of China' in a Shanghai Nights & Lights tour with Urban Adventures?
Complimentary Airport Arrival Transfer
Beijing - Temple of Heaven Park
Beijing - Forbidden City
Beijing - Mutianyu Great Wall
Beijing - Summer Palace
Xi'an - Muslim Quarter walking tour
Xi'an - Terracotta Warriors Tour (entrace fee, transport, local guide included)
Xi'an - Hanyangling Mausoleum
Xi'an - Home-cooked lunch
Chengdu - Tea Tasting
Chengdu - People's Park & Tianfu Square
Chengdu - Giant Panda Breeding Research Base
Yichang - Three Gorges Dam Project
Yangshuo - Cooking School & Market Tour
Yangshuo - Tai Chi/Kung Fu class
Shanghai - Acrobat Show
Shanghai - Leader-led walking tour
Meals
16 Breakfast(s) Included
4 Lunch(es) Included
2 Dinner(s) Included

Style: Peregrine

Hotel (13 nights), Cruise boat (3 nights)
Question: How many suitcases can I take with me on my trip?
Each person is allowed one "check-in," and one "carry-on." Remember to take all valuables with you as "carry-on", because electronic equipment, cameras, laptops, jewelry, business documents and money are not covered by the airlines' liability, so always carry them aboard with you.
Question: Is Airfare Included in the Price?
Airfare from your point of origin to and from the trip is not included in the land price.
Similar Tours Other Travelers Liked
AffordableTours.com® does not itself offer, service or administer the Travel Packages, and the ultimate terms and conditions of any Travel Package made available via the Site Offerings (including the prices quoted in connection with same) will be determined by the applicable Third-Party Travel Service Provider. AffordableTours.com® does not represent or warrant that the Price Quotes are accurate, up-to-date or free of error, or that same will be honored by the applicable Third-Party Travel Service Providers. All Price Quotes, Travel Package availability, Travel Package details/itinerary and other Content are subject to change without notice. All travel details published by and through the Site Offerings should be confirmed directly with the applicable Third-Party Travel Service Provider prior to making any travel plans. Reliance on any information made available to you by and through the Site Offerings is solely at your own risk.
How It Works
Vacationing has never been easier or cheaper with the help of a dedicated travel consultant from AffordableTours.com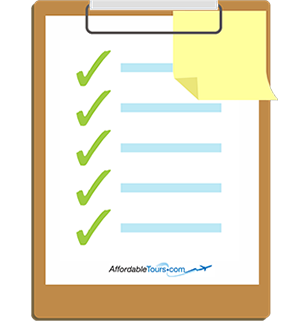 Find your perfect trip on our website and simply request a free quote. Need to speak to a live person? Call us 7 days a week at 1-800-935-2620. No robots here!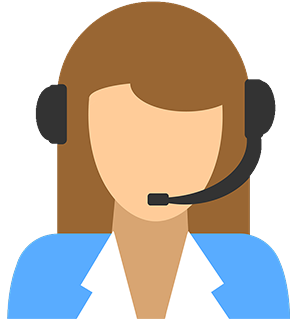 Your personal travel consultant will reach out and be your point of contact for your entire travel experience from start to finish. Did we mention you'll be working with an award winning team? Sweet!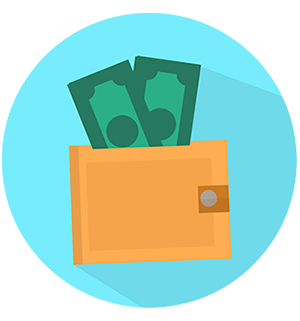 Because we're one of the largest sellers of travel, we're able to give you a discount on your vacation package. No one beats our prices!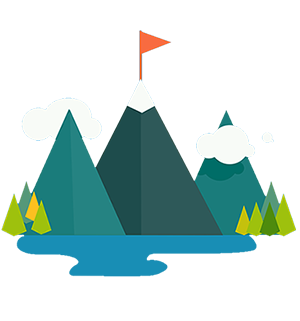 Knowing you got the best deal, all that's left is for you to pack your bags and enjoy your vacation!