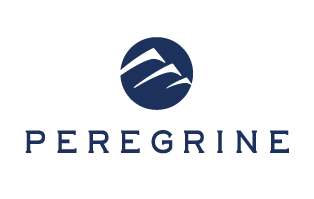 Ancient Ruins of Turkey - Limited Edition
Istanbul Round-trip
Why Pay Retail?
Call us or a quick quote!
Call or submit a quote to get our Low Prices!
Tour Itinerary
There are few places as rich in history as Turkey, and on this 14-day Limited Edition adventure, you will be taken off the tourist path and delve deeper into its ancient worlds. Countless civilisations have called these lands home - the Hittites, Achaemenid Persian Empire, Greeks, Romans, Byzantine Empire, Seljuk and Ottoman empires - and all have left incredible reminders across the landscape. Beginning with the monuments of Istanbul, fly to Adiyaman and see the Commagene Kingdom atop Mount Numrut. Travel into Central Anatolia to understand the influence of the once powerful and culturally advanced Suljuk Empire in Kayseri, and the 5000-year-old Kultupe kiln tablets. Explore the incredible rock-hewn churches that lie in the fairy chimney landscape of Cappadocia. Discover the well-preserved Greco-Roman ruins of Ephesus and Pergamon that lie near Izmir and the amazing natural wonder of the travertines in Pamukkale. Spending time in Istanbul, Antalya and Cappadocia, this trip that will take you back in time, introducing you to whole new worlds.
Day 1: Istanbul
Welcome to Istanbul – the continent-straddling metropolis that countless civilizations have called home. This trip begins with an early welcome meeting at 9 am. We recommend arriving a day early to make this morning meeting – we will be happy to organise additional accommodation (subject to availability). Following this briefing, begin your exploration of this historical peninsula. First stop is the Hippodrome, the stadium of the Byzantine Emperors and the scene of the Nika Riots and the odd chariot race. This is followed by the finest example of Byzantine architecture still standing. The stunning Hagia Sophia is an AD532 church that became a mosque and then a museum. The inside is as equally breathtaking, filled with excellent mosaics. Try some local kofte and a cold glass of Ayran for lunch, then finish the day's exploration at Istanbul's Archaeological Museum. This fascinating complex actually consists of three museums – the Museum of Ancient Orient, the Tiled Pavilion Museum and the Archaeology Museum. Said to have been founded in the late 19th century to keep precious artefacts from being taken to Europe, the museum has large collections of Turkish, Hellenistic and Roman artefacts, including the Alexander Sarcophagus. You'll have plenty of time to explore before getting to know your fellow travellers with an optional dinner in a local restaurant this evening.
Day 2: Adiyaman
This morning after breakfast, transfer to Istanbul Airport Airport for a flight to the city of Adiyaman, which is located in the Central Euphrates (approximately 2 hours). Part of the Fertile Crescent, Adiyaman sits at the crossroads of major ancient routes and has been occupied by many civilisations. This will be your base for exploring the stone heads of Mount Nemrut. On arrival, settle into your hotel and prepare for your sunset journey to the top of Nemrut Dagi (Mount Nemrut). See the ruins of Arsameia – a holy burial area built by King Antiochus I of the Commagene Kingdom in memory of his father almost two and a half thousand years ago. At the top of the mountain, Antiochus I also constructed a tomb-sanctuary for himself and surrounded it with statues of various gods and ancestors. The size and magnitude of the colossal stone heads is stunning, and the views from the summit are sublime, especially as the sun begins to set. Afterwards, return to your hotel in Adiyaman for the evening. Another highlight of visiting South Eastern Turkey is definitely discovering menengic coffee, often referred to as Kurdish Coffee or Pistachio Coffee. Try this milky warm sweet pistachio flavoured drink – a favourite of the region.
Day 3: Kayseri
Prepare for a long day of travel today as you make the journey to the Central Anatolian city of Kayseri (approximately 6.5 hours). This city, rich in historical monuments from the Seljuk period, is watched over by the extinct volcano of Mount Erciyes, which towers some 3916 metres over it. In the 13th century the Seljuk Empire was one of the world's most powerful and culturally advanced states, and the influence of its unique form of architecture, art and culture can still be witnessed in the city. The legacy of the Silk Road prevails too, with Kayseri known for the quality of its carpets and kilims. The city's most well-known export though is mantisi, or Turkish ravioli. It was originally carried by the nomadic Mongols as dry food across the steppes and into Anatolia then perfected in the Ottoman Kitchens. Kayseri manti is tiny meat-filled ravioli, served with yoghurt and chilli-infused olive oil. On arrival in Kayseri, stretch your legs with a short orientation walk, perhaps keeping an eye out for distinctive cone-topped octagonal Seljuk tombs, then enjoy some of the delicious local cuisine.
Day 4: Cappadocia
Begin the day with a visit to Kayseri castle (or citadel), which was built on foundations constructed by the Romans, who used dark rock from the nearby volcano. The imposing building that you'll see today can mostly be attributed to the powerful 13th-century Seljuk Sultan Alaattin Keykubat I, who added 19 towers and walls almost 3 metres thick. Stay with the Seljuk era with a visit to the Museum of Seljuk Civilisation, which is housed in the restored Cifte Medrese – originally the home of the Anatolia's first school of anatomy. This afternoon, continue into the Cappadocia Region, making at stop at Kultepe en route. Excavation of this area revealed an ancient settlement dating back to around 2000 BC, and the 5000-year-old Kultupe kiln tablets unearthed here are considered to be the earliest written documentation of life in Central Anatolia. Travel on to the village of Mustafapasa, which features magnificent Greek houses set among a back drop of fairy chimneys and rock cut churches. This is your base for the next three nights as you explore the Cappadocia region.
Day 5: Cappadocia
Take a relaxed walk around the village of Mustafapasa (called Sinasos until 1924) this morning, taking in the Hellenic-style houses of ornate carved stonework. Some are lovingly restored and others are crumbling, with their decorative doors hanging from hinges. You can tell that this was once a thriving Greek Orthodox community from the names and dates carved into the facades. After a relaxing morning, head out for your first hike into the Soganli Valley – one of the least visited but most picturesque valleys in the region. This moderate walk will take around 1 hour, giving you the opportunity to visit several rock-cut churches and cast your eye over the intricate frescoes found inside – such as in the Yilanli Kilise Church of the Serpent. Sit down to a leisurely lunch in a garden surrounded by walnut trees, before returning to Mustafapasa via the Keslik Monastery. Find a rare iconoclastic example of Cappadocian frescoes and then continue to the Sobesos excavation site, where archaeologists have only recently begun to uncover Roman baths, agora (central meeting spots in ancient Greek city states) and mosaics.
Day 6: Cappadocia
This morning you have the option of taking a very early hot air balloon ride over Cappadocia to see this otherworldly scenes at sunrise. Those who are interested in this optional extra will have a truly magical experience. The odd shapes and caverns of this landscape, formed from the lava of volcanic eruptions in ancient times, often appear more like surrealist sculptures than the work of nature. After breakfast, begin your exploration of Cappadocia's main attraction – the World Heritage-listed Goreme Open Air Museum. It's a monastic complex composed of churches, rectories and dwellings, and was one of the earliest centres for religious education. There are at least 10 churches and chapels in the museum area, dating between AD900 and 1200, with each one named after a prominent attribute by the local villagers who were exploring these caves long before there was an entrance fee. After lunch, consider browsing some of the region's local handicrafts before continuing to the Underground City of Kaymakli. Beneath Cappadocia's rock formations is a network of fascinating subterranean cities, which housed up to 10,000 people each as early as Hittite times. The Kaymakli city is the widest in the region and eight levels deep, and you have the opportunity to visit four of these levels today. Returning to Mustafapasa in the evening, where you may want to consider a hamam to wash away the cave dust.
Day 7: Ankara
This morning, depart Cappadocia and travel to the nation's capital – Ankara. After breakfast, journey approximately 2.5 hours to the ancient capital of the Hittite Empire and World Heritage-listed site of Hattusa. The earliest traces of settlement here date back over 8000 years, but the Hittites wouldn't claim the location as their capital until around the 16th century BC. The Hittihite Empire reached its height during the mid-14th century BC, when it took in an area that included most of Asia Minor as well as parts of the northern Levant and Upper Mesopotamia. The Hattusa site consists of the Hittite city area, the rock sanctuary of Yazilikaya on the north, the ruins of Kayali Bogaz on the east, and the Ibikcam Forest on the south. A monumental enclosure wall of more than eight kilometres in length surrounds the whole city, and there are secret tunnels, pre-Hittite royal tombs, and the famous symbols of the Sphinx Gate. After exploring this ancient capital, continue approximately 3.5 hours to the modern capital, where you'll spend the evening.
Day 8: Izmir
This morning, transfer to Ankara Airport for a short flight to Izmir (approximately 1.5 hours). Izmir is Turkey's third largest city and sits on an inlet on the Aegean coast. Settlement here dates back to 3000 BC and today it's a very cosmopolitan and outdoor city, with a cosmopolitan feel. Izmir also has an important place in Turkey's modern history, with Mustafa Kemal Atatürk's arrival in Smyrna (modern day Izmir) on 9th September 1922, marking the effective end of the Turkish War of Independence. Take an orientation walk around the city and perhaps enjoy a 'Taste Hunters' tour of city for dinner this evening, on which you'll experience an eclectic fusion of traditional and modern street foods.
Day 9: Izmir
Make an early start to visit the ruins of the ancient city of Ephesus (approximately 1.5 hours). It is one of the best-preserved Greco-Roman classical cities in the world and one of Turkey's premier tourist sites. Once the capital city of Roman Asia Minor, the city has a fascinating history, which really comes alive with a local guide to enhance the experience. Considering their age, the ruins are in incredible shape, and it's not difficult to imagine them in their full glory 2000 years ago. Visit Selcuk in the afternoon to enjoy lunch and some free time. There'll be the opportunity to visit the newly renovated artefact-filled Ephesus Archaeological Museum, with its best known exhibit the statue of Artemis retrieved from the temple of the goddess in Ephesus. Just below the fortress atop Ayasoluk Hill are the ruins of the Basilica of St John, built by Justinian I in the sixth century. According to Christian tradition, St John came to Ephesus with the Virgin Mary from Jerusalem, and lived here until his death sometime around AD100 – and the basilica stands over his believed burial site. Perhaps stay for dinner this evening and try local mezze and raki. You'll spend another night in Izmir.
Day 10: Izmir
Make the short journey to Bergama (approximately 1.5 hours) – a city known for its cotton, gold and fine carpets. It's also the location of the ancient Greek and Roman cultural centre of Pergamon. You'll visit the splendid Roman ruins, taking the cable car up to the magnificent mountainside Acropolis. The third century BC theatre here is one of the steepest in the world, with a capacity of 10,000 people. In the afternoon, visit the Asclepion. Named after Aesculapius, the god of health and medicine, this medical centre was the home of one of the fathers of Western medicine. On site is a small 3500 capacity theatre and rooms where patients were cured by the sounds of water and music. Here the dreams of the patients were analysed by their doctors (priests) 2000 years before Sigmund Freud was doing it. Bergama features some great Pide (Turkish-style pizza), so it's recommended that you try some today. Otherwise, try some locally-made helva – one of the oldest Turkish sweets which is said to have arrived in Anatolia even before the Turks. Visit a local store and taste the pine nut helva famous to this region or the ever popular pistachio. You'll return to Izmir for the evening.
Day 11: Pamukkale
Start the day at a leisurely place, not departing until mid-morning for the gleaming white travertines of Pamukkale. The name Pamukkale literally translates to 'cotton castle', and it's here that spectacular natural hot springs with high calcium bicarbonate content cascade over the edge of the cliffs, leaving bright white deposit terraces that, from afar, resemble cotton or snow. The best time to experience the travertines is at sunset, so until then you can explore Pamukkale's other highlight: Hierapolis. Founded by the King of Pergamon in 190 BC, the ancient city of Hierapolis is now an exceptional example of a Greco-Roman city, with an ancient spa established on an extraordinary natural site. Hydrotherapy was accompanied by religious practices, which developed in relation to local cults. The site is known for its abundance of temples and religious structures – the Temple of Apollo and the theatre in particular – while the vast necropolis offers an insight into the funerary practices of the Greco-Roman era. Though you won't be able to bathe in these travertines, you can take a walk through them (after removing your shoes), then bathe in a healing thermal pool that once belonged to Cleopatra. Spend the evening here in Pamukkale after experiencing the sun setting on the cotton castles.
Day 12: Antalya
Today makes up a long travel day, but there is plenty to see along the way. Step back a little further in time with a visit to the Hacilar Neolithic Site, approximately 2.5 hours from Pamukkale. 50 years ago, villagers at Burdur found some unique shards of pottery on a mound 25 kilometres from their property. When excavations began, mud-brick walls and floors on stone foundations dating back to 5700 BC were discovered, along with clay goddess figurines in every house. Following your exploration of Hacilar, continue on to the city of Sagalassos (approximately 1.5 hours), an exciting discovery that's a candidate for inscription on the World Heritage list. Known as the first city of Pisidia, large-scale excavations started here in 1990, with a large number of buildings, monuments and other archaeological remains uncovered. The city was conquered in 333 BC by Alexander the Great and joined the Roman Empire 300 years later, with the Emperor Hadrian responsible for the monuments you see today. Surprisingly located up at 1450 metres in the Western Taurus Mountains, the city is blessed with wonderful views. You'll then continue on to Antalya, the largest city on the western Mediterranean coast (approximately 2.5 hours). Tonight's accommodation is located in the wonderfully preserved old city district of Kaleici, and you'll go on an early evening walk to see Hadrians Gate, the old Roman Harbour and the turquoise water of the Mediterranean.
Day 13: Antalya
Enjoy some free time this morning to relax and explore this jewel in the Mediterranean crown. With its palm-lined boulevard, internationally-acclaimed marina, castle, and old city that wraps around a splendid Roman-era harbour with cliff-top views of hazy-blue mountain silhouettes, Antalya is a wonderful place to explore. You may wish to take a guided tour of the Antalya Museum this morning, a great opportunity to learn more about the Mediterranean and Pamphylia regions of Anatolia. After lunch, travel out to the ancient Greco-Roman city of Aspendos (approximately 1.5 hours), know for it's beautiful intact Roman theatre that's perhaps the best preserved in the world. Return to Antalya in the early evening and spend your night with an optional dinner overlooking the Mediterranean, feasting on local seafood.
Day 14: Istanbul
This morning transfer to Antalya Airport for your flight to Istanbul (approximately 1 hour). On arrival, your journey through the lands of classical Turkey ends at Istanbul Airport. If you would like to spend more time in Istanbul we are happy to organise accommodation for you (subject to availability). 
Istanbul - Archaeology Museum
Istanbul - Hagia Sophia
Kayseri - Kayseri Castle visit
Kayseri - Archaeological Museum
Kayseri - Kultepe Kanis Karumu
Cappadocia - Soganli Valley
Goreme - Open Air Museum
Cappadocia - Pottery Demonstration
Goreme - Carpet Demonstration
Ankara - Hattusa
Ephesus - Terrace Houses Entry
Ephesus - Guided Archaeological site visit
Izmir - Asklepion
Pergamon - Acropolis Entry
Pamukkale - Hierapolis & Travertines National Park
Antalya - Sagalassos
Burdur - Hacilar
Antalya - Hadrian's Gate
Antalya - Aspendos Ancient City
Antalya - Antalya Museum
Meals
13 Breakfast(s) Included
2 Dinner(s) Included

Style: Peregrine

Comfortable Hotel (12 nights) Feature Stay, Legacy Ottoman Istanbul (1 night)
Question: How many suitcases can I take with me on my trip?
Each person is allowed one "check-in," and one "carry-on." Remember to take all valuables with you as "carry-on", because electronic equipment, cameras, laptops, jewelry, business documents and money are not covered by the airlines' liability, so always carry them aboard with you.
Question: Is Airfare Included in the Price?
Airfare from your point of origin to and from the trip is not included in the land price.
Similar Tours Other Travelers Liked
AffordableTours.com® does not itself offer, service or administer the Travel Packages, and the ultimate terms and conditions of any Travel Package made available via the Site Offerings (including the prices quoted in connection with same) will be determined by the applicable Third-Party Travel Service Provider. AffordableTours.com® does not represent or warrant that the Price Quotes are accurate, up-to-date or free of error, or that same will be honored by the applicable Third-Party Travel Service Providers. All Price Quotes, Travel Package availability, Travel Package details/itinerary and other Content are subject to change without notice. All travel details published by and through the Site Offerings should be confirmed directly with the applicable Third-Party Travel Service Provider prior to making any travel plans. Reliance on any information made available to you by and through the Site Offerings is solely at your own risk.
How It Works
Vacationing has never been easier or cheaper with the help of a dedicated travel consultant from AffordableTours.com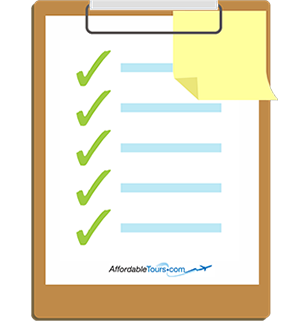 Find your perfect trip on our website and simply request a free quote. Need to speak to a live person? Call us 7 days a week at 1-800-935-2620. No robots here!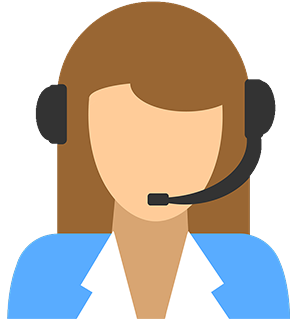 Your personal travel consultant will reach out and be your point of contact for your entire travel experience from start to finish. Did we mention you'll be working with an award winning team? Sweet!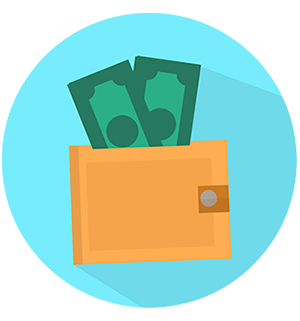 Because we're one of the largest sellers of travel, we're able to give you a discount on your vacation package. No one beats our prices!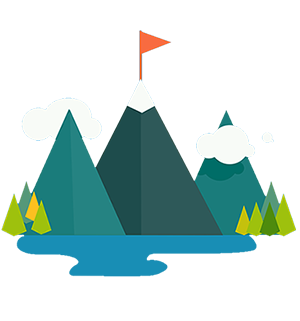 Knowing you got the best deal, all that's left is for you to pack your bags and enjoy your vacation!