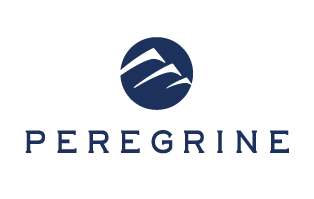 From New Delhi to Kovalam
Why Pay Retail?
Call us for a quick quote!
Dates & Prices
Start Date
End Date
Offers
Brochure
Land Price
Our Price
Quote
Nov 03, 2020
Nov 27, 2020
Call Us

$5,210

Get Lower Price
Get Quote
Dec 08, 2020
Jan 01, 2021
Call Us

$5,210

Get Lower Price
Get Quote
Feb 16, 2021
Mar 12, 2021
Call Us

$5,210

Get Lower Price
Get Quote
Feb 23, 2021
Mar 19, 2021
Call Us

$5,210

Get Lower Price
Get Quote
Mar 16, 2021
Apr 09, 2021
Call Us

$5,210

Get Lower Price
Get Quote
Oct 05, 2021
Oct 29, 2021
Call Us

$5,210

Get Lower Price
Get Quote
Oct 19, 2021
Nov 12, 2021
Call Us

$5,210

Get Lower Price
Get Quote
Oct 26, 2021
Nov 19, 2021
Call Us

$5,210

Get Lower Price
Get Quote
Nov 09, 2021
Dec 03, 2021
Call Us

$5,210

Get Lower Price
Get Quote
Nov 16, 2021
Dec 10, 2021
Call Us

$5,210

Get Lower Price
Get Quote
Nov 23, 2021
Dec 17, 2021
Call Us

$5,210

Get Lower Price
Get Quote
Dec 14, 2021
Jan 07, 2022
Call Us

$5,210

Get Lower Price
Get Quote
Call or submit a quote to get our Low Prices!
Tour Itinerary
Spend 25 days on an Indian odyssey that reveals the best of north and south, from the bustle of Delhi to the beaches of Kovalam. Discover the magic of the heritage-rich north with guided tours of iconic sites like Agra Fort and the Taj Mahal, as well as immersive cultural experiences like watching a Bollywood film at a local cinema in Jaipur and spending the evening in a rural castle. Experience the natural charms of the south while looking for elephants in Periyar National Park, walking through the tea plantations of Munnar and cruising the Kerala backwaters on a Kettuvallam. This all-encompassing tour is perfect for travellers who want to experience all that India has to offer.
Day 1: Delhi
Welcome to India! On arrival at Delhi Airport, you will be met by a Peregrine representative and transferred to your hotel. This evening, there will be an important welcome meeting in the hotel at around 6 pm to meet your local leader and fellow group of travellers. Until then, you can use any free time before the meeting to explore this excitingly chaotic capital city. Filled with historical sites from different eras, museums, galleries and endless bazaars, there's plenty to see in Delhi.
Day 2: Jaipur
Get a taste of Indian rail travel with an express train into Rajasthan and onto the region's capital of Jaipur (approximately 5 hours). On arrival, take a walking tour through the crowded streets packed with cars, camel carts, rickshaws, trucks and bicycles, past traditionally dressed Rajput men wearing colourful turbans and sporting magnificent moustaches. Walk the city's crowded bazaars filled with handcrafted textiles, folk art, and the local speciality of semi-precious stones. Afterwards, stop at one of India's most photographed buildings – the Hawa Mahal or 'Palace of the Winds'. There's also the option to visit one of India's finest palaces – Jaipur's Royal City Palace – or the astronomical instrument sculptures of the Observatory. This evening, continue to indulge in the wonders of Indian culture by watching a Bollywood blockbuster at Raj Mandir cinema.
Day 3: Jaipur
Visit the opulent Amber Fort – the jewel of Jaipur. It is quite a sight, with its soft shades of red, sandstone and white marble with elaborate Hindu-style flourishes. Explore the legacy of a fallen empire in its ornate rooms, lavish murals, frescoed arches and delicate jali work. After spending some time here, the remainder of the day is free for you to explore parts of Jaipur that you may have missed yesterday, or simply to relax at your accommodation.
Day 4: Rural Rajasthan Heritage Stay
Drifting high over the Pink City while it's bathed in the early morning sunlight is a highlight for many visitors to Jaipur, so consider booking yourself into a hot air balloon experience this morning. This can be done between September and April – for additional information see the 'Important Notes' section of the Essential Trip Information. During the day you'll also drive to Kanota (approximately 1 hour). Your accommodation here is the elegant Castle Kanota – a Feature Stay of this itinerary. Built in 1972 and set on eight acres of manicured gardens, this heritage hotel is one of Rajasthan's finest.
Day 5: Ranthambhore National Park
Drive from Castle Kanota to Ranthambhore National Park (approximately 5 hours). In the evening, embark on a safari through the park. Ranthambore National Park is one of the original Project Tiger reserves – a place where nature has reclaimed ancient fortresses and temples and is teeming with wildlife. In 4WD safari vehicles, take game drives to search for animals, including the majestic tiger which stalks through the jungle. You may also have the chance to explore the 1000-year-old Ranthambore Fort, where two pavilions that have survived the ravages of war and time – Badal Mahal and Hammirs Court – give an idea of its old grandeur.
Day 6: Ranthambhore
Rise early for a morning safari – your second chance to spot some of this region's resident tiger population. Even if they are too stealthy to see, the park is filled with other animals like gazelle, hyenas, sloth bears, crocodiles, jackals, three types of antelope (nilgai, sambar and chital) and leopards to watch out for. Afterwards, enjoy some time at leisure at the resort. You may like to take a stroll around town with your free afternoon or continue your relaxation beside the pool, perhaps enjoying a meal at the onsite restaurant, with most of the produce grown at the resort's organic farm.
Day 7: Agra
Today, drive to Agra (approximately 5 hours). Once arrived, visit India's most iconic structure – the spectacular Taj Mahal. Best known as a monument to love and loss, the 17th-century Taj was built by Emperor Shah Jahan as a tomb for his second wife and is a beautiful example of Mughal architecture surrounded by trimmed English gardens. Agra is also home to one of the finest looking forts in India. Stop at the nearby Agra Fort – a fortress, palace and prison built of red sandstone by Akbar in 1565 and partially converted into a palace during the time of Shah Jahan.
Day 8: Delhi
Travel from Agra to Delhi and explore the bustling city streets on a walking tour. You'll also get the chance to travel in the local style, by cycle rickshaw, gaining another perspective on this chaotic metropolis. Visit the Sisganj Gurudwara – one of the nine historic gurdwaras (Sikh temples) in Delhi, first constructed in 1783. Stop in at the awe-inspiring Red Fort, which is considered to be the peak of Mughal creativity. Also, pay a visit to the 73-metre-high Qutab Minar and about learn some of its history.
Day 9: Varanasi
Fly from Delhi to Varanasi. Awash with shrines and temples, it is the ultimate destination for Hindu pilgrims who travel from far and wide to experience this spiritual city. Varanasi may not be known for its cleanliness, but it is recognised as one of India's most inspiring cities. Take a walking tour of the Old City, through narrow laneways packed with stalls and shops, past the dhobi wallahs, burning ghats, and the endless temples that echo with bells and the pungent aroma of incense. Witness pilgrims performing ancient bathing rituals and ceremonies as the sun sets over this sacred city.
Day 10: Varanasi
Today starts early with a sunrise boat ride on the Ganges, where you can watch the light gradually illuminate the many ghats and temples along the river as you pass. There is an option today to take a trip to nearby Sarnath – one of the four main Buddhist pilgrimage destinations. The site is where Buddha preached his message of the path to enlightenment and features a number of stupas and museums to explore. Alternatively, the day can be spent exploring the laneways and alleys behind the ghats or picking up some quality pieces from a local silk merchant. Perhaps finish the day with an optional Ganges river cruise at sunset.
Day 11: Delhi
This morning will be free for you to soak up the atmosphere of Varanasi. Perhaps hit the streets to do some last-minute shopping in the incredible bazaars or simply wander through the ghats. Later today, return to Delhi by plane (approximately 1.5 hours), arriving early afternoon. This evening, consider dining with your group with an optional dinner organised by your leader – a perfect occasion to celebrate the many memories made during your India adventure.
Day 12: Chennai
Transfer to the airport and board your included flight to Chennai for the second half of your trip. Please note that you are likely to be unescorted on this flight. On arrival in Chennai, you will be met and transferred to your hotel. Chennai, formerly Madras, is the fourth-largest city in India and the first major settlement of the East India Company in 1639. There is nothing planned for today except a welcome meeting at your accommodation at 6pm.
Day 13: Puducherry (Pondicherry)
This morning you will leave the city behind and drive along the scenic East Coast Road (approximately 2 hours) to the fishing town of Mamallapuram, home to sprawling, relaxed beaches. Visit the 8th-century Shore Temple and its mandapams (carved pillars) and watch locals pay their respects to the deity Shiva. Later in the afternoon continue the drive to Pondicherry (approximately 3 hours). On arrival the rest of your evening is free.
Day 14: Puducherry (Pondicherry)
Today you will visit Auroville, which sits just outside Pondicherry and is an experimental township dedicated to the concept of human unity. With more than 80 rural settlements and home to over 1500 residents, half of the town's population are foreign nationals. Auroville is also home to the world's largest solid crystal, which you can examine. Return to Pondicherry for a walking tour to see local temples, the French Quarter and the spiritual community of Sri Aurobindo Ashram. Evidence of the French colonial period is everywhere – the architecture, sprawling town squares and even in the police uniforms. 
Day 15: Madurai
Today, continue by private vehicle to Madurai (6 hours), with plenty of bathroom and chai stops along the way. After arriving in the city in the late afternoon, head out on a short orientation walk of the local area to get your bearings. The rest of the day is free. 
Day 16: Madurai
Continue your walking exploration of Madurai today. Take guided wanders through the Tailor's Market, the  local bazaars and the Sri Meenakshi Temple. Still in use today, this ancient temple is a maze of lamp-lit corridors leading to shrines where traditional rituals take place. Next is the National Gandhi Museum, dedicated to the life and achievements of the 'Father of the Nation' and the leader of India's fight for independence. This evening is free for you to use as you wish.
Day 17: Thekkady
Travel to countryside Thekkady by private vehicle on a roughly 4-hour drive past rubber and pineapple plantations. Thekkady is the gateway to Periyar National Park and Tiger Reserve, perched high in the ranges of the Western Ghats. This afternoon, take a tour of a local spice plantation.
Day 18: Thekkady – Periyar National Park
This morning, take a guided nature walk in the acclaimed Periyar Wildlife Sanctuary. Look out for tiger tracks, spotted deer, Indian elephants or gaur – the world's largest species of buffalo. You are most likely to encounter Bonnet macaques and the Malabar giant squirrel, a species native to India. The rest of your day is free, but you might want to unwind with an optinoal ayurvedic massage or attend an exciting demonstration of Indian martial arts (kalaripayattu) at the Kadathanadan Kalari Centre.
Day 19: Munnar
This morning drive north to Munnar (approximately 4 hours), an old British Hill Station cradled in a picturesque valley. At 1525 metres above sea level, there's likely to be dramatic drop in temperature here, so have your jacket ready! Take a tour of a nearby tea garden on arrival, where you can soak up the luscious green surrounds. There may be an opportunity to visit the tea museum, though opening hours are irregular so this cannot be guaranteed. This evening, relax at your mountain resort.
Day 20: Munnar – Mattupetty Dam
This morning take a guided walk around the lush hills of Munnar, India's largest tea-growing region and favourite summer retreat during the British Colonial era. In the afternoon, journey out to the scenic Mattupetty Dam where you can take an optional motorboat ride. Return to Munnar for a free evening.
Day 21: Kochi
In the morning, drive from the tea covered hills to Kochi (approximately 5 hours). Cochin, as it was formerly known, is spread over several islands and is a melting pot of Portuguese, Dutch, Chinese and British influences. On arrival, take some time to relax after a long drive. In the early evening you will enjoy a Kathakali dance performance. This classical dance style combines symbolic storytelling with physical technique. It is one of the most vibrant and extraordinary theatre forms in the world and proficiency requires incredible commitment and rigorous training.
Day 22: Kochi
Today, you will explore the antique shops and spice bazaars, visit Fort Kochi and see the Chinese fishing nets that line the coast. You will also stop at the Dutch Palace (Mattancherry Palace), which was built in the 16th century by the Portuguese and later claimed by the Dutch in 1663. Continue to the Paradesi Synagogue, the oldest existing Jewish synagogue in India, built in 1568. The rest of your day is free.
Day 23: Kerala Backwaters
Drive to the backwaters of Kerala this morning (approximately 3 hours) and discover Alleppey's sleepy, palm-shaded waterways. Once a significant trading port, the town is now famed for the long 'snake boat' races that take place in August every year. Tonight, you'll sleep on a traditional Kettuvallam (houseboat). These floating cottages have western toilets, private bedrooms, a dining area and open deck where you can relax.
Day 24: Kovalam
Drive to Kovalam (approximately 4 hours). Kovalam was once a quiet coastal village known for its export of fresh fish and coconuts but is now one of India's most popular beach resorts. On arrival, set out on a walking tour. The rest of your day is free, but you might want to make an optional excursion to the 16th-century Koyikkal Palace.
Day 25: Kovalam
No activities are included today and your trip ends after breakfast. We can organise a departure transfer to the airport in Trivandrum if you organise it in advance. Otherwise your leader will assist you in booking a taxi.
Jaipur - Leader-led walking & market tour
Jaipur - Bollywood Movie at Raj Mandir Cinema
Jaipur - Amber Fort
Ranthambhore National Park - Evening wildlife safari
Ranthambhore National Park - Morning Safari
Agra - Taj Mahal
Agra - Agra Fort
Delhi - Jama Masjid
Delhi - Leader-led Old Delhi walking tour
Delhi - Sheeshganj Gurudwara (Sikh Temple)
Varanasi - Leader-led Old City walking tour
Varanasi - Sunset candle flower ceremony
Varanasi - Sunrise Ganges boat trip
Complimentary Airport Arrival Transfer
Mamallapuram - Shore Temples guided tour
Auroville - Experimental township
Puducherry - Leader-led walking tour
Madurai - Sri Meenakshi 1000 Pillar Entrance
Madurai - Sri Meenakshi Temple
Madurai - Gandhi Museum
Madurai - Leader-led walking tour
Periyar - Spice plantation visit
Periyar - Guided nature walk
Munnar - Tea Garden visit
Munnar - Mattupetty Dam
Munnar - Town Walk
Kochi - Kathakali performance
Kochi - Ferry to Mattancherry
Kochi - Jewish Synagogue
Kochi - Dutch Palace
Kochi - Leader-led Fort Kochi walking tour
Kovalam - Leader-led walking tour
Meals
23 Breakfast(s) Included
1 Lunch(es) Included
4 Dinner(s) Included

Style: Peregrine

Comfortable Hotel (18 nights), Houseboat Feature stay (1 night), Heritage Feature Stay (1 night), Resort (4 nights)
Question: How many suitcases can I take with me on my trip?
Each person is allowed one "check-in," and one "carry-on." Remember to take all valuables with you as "carry-on", because electronic equipment, cameras, laptops, jewelry, business documents and money are not covered by the airlines' liability, so always carry them aboard with you.
Question: Is Airfare Included in the Price?
Airfare from your point of origin to and from the trip is not included in the land price.
Similar Tours Other Travelers Liked
AffordableTours.com® does not itself offer, service or administer the Travel Packages, and the ultimate terms and conditions of any Travel Package made available via the Site Offerings (including the prices quoted in connection with same) will be determined by the applicable Third-Party Travel Service Provider. AffordableTours.com® does not represent or warrant that the Price Quotes are accurate, up-to-date or free of error, or that same will be honored by the applicable Third-Party Travel Service Providers. All Price Quotes, Travel Package availability, Travel Package details/itinerary and other Content are subject to change without notice. All travel details published by and through the Site Offerings should be confirmed directly with the applicable Third-Party Travel Service Provider prior to making any travel plans. Reliance on any information made available to you by and through the Site Offerings is solely at your own risk.
How It Works
Vacationing has never been easier or cheaper with the help of a dedicated travel consultant from AffordableTours.com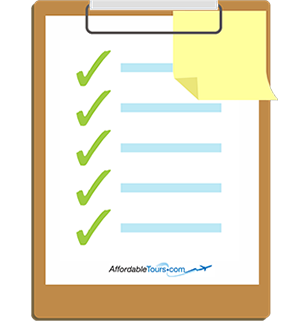 Find your perfect trip on our website and simply request a free quote. Need to speak to a live person? Call us 7 days a week at 1-800-935-2620. No robots here!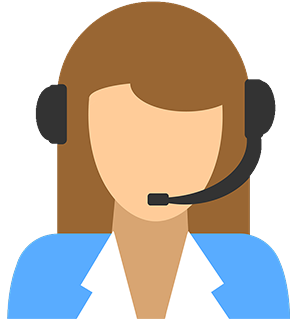 Your personal travel consultant will reach out and be your point of contact for your entire travel experience from start to finish. Did we mention you'll be working with an award winning team? Sweet!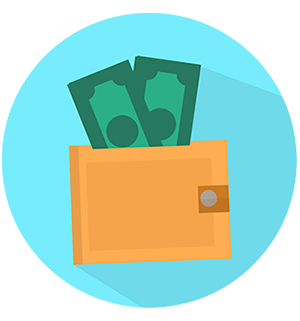 Because we're one of the largest sellers of travel, we're able to give you a discount on your vacation package. No one beats our prices!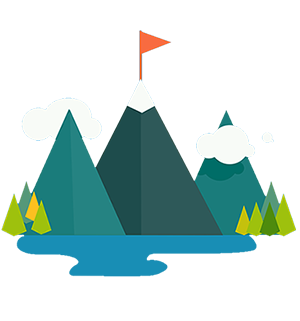 Knowing you got the best deal, all that's left is for you to pack your bags and enjoy your vacation!