Chile, Argentina & Brazil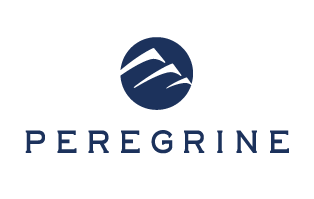 From Santiago to Rio de Janeiro
Why Pay Retail?
Call us for a quick quote!
Dates & Prices
Start Date
End Date
Offers
Brochure
Land Price
Our Price
Quote
Nov 09, 2020
Nov 24, 2020
Call Us

$7,015

Get Lower Price
Get Quote
Mar 29, 2021
Apr 13, 2021
Call Us

$6,630

Get Lower Price
Get Quote
Apr 12, 2021
Apr 27, 2021
Call Us

$6,630

Get Lower Price
Get Quote
May 17, 2021
Jun 01, 2021
Call Us

$6,630

Get Lower Price
Get Quote
May 24, 2021
Jun 08, 2021
Call Us

$6,630

Get Lower Price
Get Quote
May 31, 2021
Jun 15, 2021
Call Us

$6,630

Get Lower Price
Get Quote
Aug 02, 2021
Aug 17, 2021
Call Us

$6,630

Get Lower Price
Get Quote
Aug 30, 2021
Sep 14, 2021
Call Us

$6,630

Get Lower Price
Get Quote
Sep 13, 2021
Sep 28, 2021
Call Us

$6,630

Get Lower Price
Get Quote
Sep 27, 2021
Oct 12, 2021
Call Us

$6,630

Get Lower Price
Get Quote
Oct 25, 2021
Nov 09, 2021
Call Us

$6,630

Get Lower Price
Get Quote
Dec 06, 2021
Dec 21, 2021
Call Us

$6,630

Get Lower Price
Get Quote
Call or submit a quote to get our Low Prices!
Tour Itinerary
There are few better ways to gain insight into a country and its people than with a glass of wine. A sip provides a taste of the earth that has nourished and grown a people; of the natural elements that have both aided and hindered civilisation; and a taste of the hard work, talent, and love of the people themselves. This journey through Chile, Argentina and Brazil visits premier vineyard regions, lively cities and incredible landscapes. Artistic Santiago sets the tone for this trip, which travels through colourful Valparaiso and crosses into Mendoza - the home of Argentinian Malbec. Encounter the rural cowboy traditions on an estancia stay, then a tantalising mix of European and Latin flair in Buenos Aires. At the border with Brazil, we experience the magnificent might of Iguazu Falls, before finally arriving in one of the most beautiful cities in the world, Rio de Janeiro.
Day 1: Santiago
Welcome to Santiago, Chile. Set within a circle of snow-capped mountains, Santiago is vibrant, artistic and gourmet. On arrival, take an included transfer to the hotel. Your adventure begins with a welcome meeting at 6 pm. If you can't arrange a flight that will arrive in time, you may wish to arrive a day early so you're able to attend. We'll be happy to book additional accommodation for you (subject to availability). If you arrive early into Santiago, perhaps take a short walk to get your bearings of the city, with the Andes serving as a spectacular backdrop to your exploration.
Day 2: Santiago
Today at 10 am get to know Santiago on a walking tour with a local guide (approximately 2.5 hours). You'll discover more about the city that was founded in 1541 by the Spaniard, Pedro de Valdivia, and has experienced a turbulent history filled with native conflicts, floods and earthquakes. Head to the Plaza de Armas, the heart of the city and home to the cathedral, and walk through the central market to try some local specialities. Next, take the cable car to the top of Cerro San Cristobal for the best view of the city. Finishing the tour in the bohemian Bellavista neighbourhood. Tonight, why not take the chance to dine out at one of the city's famous restaurants and sample some local ceviche. 
Day 3: Valparaiso
Enjoy a free morning in Santiago. Perhaps visit the Mercado Central (Santiago's celebrated fish market) to savour some breakfast empanadas with pebre, a delicious Chilean condiment of coriander, garlic, olive oil and peppers. At about 2 pm head west towards the coast. Stop for a wine tasting on the way in the Casablanca Valley, located about 45 minutes outside of Santiago. Sitting on a coastal plain between the capital and Valparaiso, the valley is Chile's fastest growing wine region, with its rich soil and perfect climate making it a wine lover's paradise. This visit (approximately one hour) is focused more on the sustainability and organic goals of the vineyard and the characters of biodiversity rather than tasting wine. Nice to know however that this area is known for crisp Chardonnay and Sauvignon Blanc, but also for stunning reds like Pinot Noir, Merlot and Syrah. Continue (approximately 1.5 hours) through the lush green vineyards to the coast and the colourful city of Valparaiso, notable for its brightly hued houses spread across a series of hills overlooking the ocean. As a creative hub, the city has no shortage of options for a drink, so perhaps find yourself a place to sip some ancho reyes alongside locals for the evening.
Day 4: Valparaiso
Listed as a World Heritage centre in 2003, Valparaiso used to be South America's busiest port before the opening of the Panama Canal. It has since transformed itself into Chile's most creative city which you'll learn more about on the walking tour today at 9.30 am with a local guide (approximately 3.5 hours). The ramshackle streets have long been home to artists, writers and musicians so there is no shortage on visual inspiration to prompt some questions about its background. The hills of Cerro Concepcion and Cerro Alegre are dotted with kaleidoscopically coloured houses, with cobbled streets weaving sharply uphill and concealing all manner of galleries, restaurants and shops. Later on, visit the Lukas Museum which houses the collection of original works by the cartoonist, illustrator and chronicler Renzo Pecchenino, Lukas.
Day 5: Mendoza
At 9 am in the morning, travel through the Andes and across the Argentinean border by local bus to Mendoza (approximately 6 hours on the bus). Please note that crossing the border can take up to three hours depending on local traffic so it's a good idea to bring plenty of water and snacks, as the trip may incur delays. On a clear day it may be possible to see Mount Aconcagua, the highest mountain in the Americas at 6962 meters above sea level. Once in Mendoza, get to know the city with a gentle stroll around its tree-lined streets, or visit the local cafes and restaurants for some Argentinean fare.
Day 6: Mendoza
Mendoza is Argentina's most prolific and significant grape-growing region, producing nearly three-quarters of the country's wine. The climate produces an excellent variety of grapes, with the region's signature being Malbec. Expect an 8.45 am pickup today, visit several wineries and cellar doors to see and taste the quality for yourself. Afterwards about 1 pm, stop at a closed door restaurant for an exclusive included lunch. Sit back and enjoy being served delicious food in this unique private eatery. Return to the centre around 3.30 pm. In the evening, perhaps test your palate by attempting to pair the perfect wine with an authentic Argentine asado (barbecue-style food). A visit to Aristides Villanueva Street after dark is a must if you enjoy a bit of nightlife. If you're feeling adventurous, try one of the most popular drinks in town: fernet with coke – an acquired taste and not for the faint-hearted!
Day 7: Estancia Stay
This afternoon fly from Mendoza to Buenos Aires, which only takes around one and a half hours. This domestic flight has a strict luggage allowance of 15kg (one piece) for check in luggage. On arrival about 6 pm, travel in a minivan for just over an hour to a traditional estancia (ranch). This is where the group will be staying for the next couple of days. During your time here, you could go horse riding, take a cooking class or simply read a book. Estancias are ideal for relaxation and provide a great base for activities. Please remember that activities vary depending on the days that you are there. If in doubt, ask your trip leader for more information.
Day 8: Estancia Stay
Today, your leader can assist the ranch staff to brief you about the sport Polo. This nail biting game will enthral and impress you; combining skill, endurance, elegance and danger! Meet the horses up close and get a feel for the equipment and gear used. Later, head into the kitchen to take part in an mmpanada workshop! Empanada's are an Argentinean staple that resemble a small pie. They can be sweet but are most commonly savoury. During the workshop you will learn how to make the dough and a traditional filling from scratch. At some point today a local gaucho (cowboy) will pop in to the ranch for a chat.
Day 9: Buenos Aires
After breakfast travel back to cosmopolitan Buenos Aires (approximately 1.5 hours) to experience its old charm and cosmopolitan streets. Soak up the Argentinean capital's irrepressible mix of European and Latin culture on an orientation walk with your leader. Visit Florida street, National Congress and the presidential palace of the Casa Rosada (Pink House) in the Plaza de Mayo. If there is time, your group may get to visit the Obelisk and possibly either La Boca or Recoleta. During the free afternoon, perhaps visit the elaborate tombs on display in the famous Recoleta Cemetery, be seduced by the world's most passionate dance at a tango bar, attend a raucous football match, or gorge yourself on the city's sophisticated culture and food.
Day 10: Buenos Aires
There's a lot to see today at your leisure. Explore the antique markets of San Telmo or browse the museums in the well-to-do neighbourhood of Recoleta. If you're a foodie or a wine connoisseur, take part in the Malbec Trail of Palermo or Gourmet Buenos Aires Food Urban Adventure day tour. See urbanadventures.com/destination/Buenos-Aires-tours for more information. Your adventure continues with another meeting for the entire group so you can all get acquainted at 6 pm. Afterwards, perhaps head out tonight and be swept away by the dance of love at an optional tango show.
Day 11: Buenos Aires
Enjoy a morning exploring some of Buenos Aires' most iconic sites with your leader on a walking tour. First stop is the Plaza de Mayo to visit the original town hall, as well as the presidential palace known as the Pink House. Walk around La Boca and its 'Caminito' district, before moving on to the lesser-known Barracas neighbourhood and stop in at a local NGO to learn about their agroecological model of food production and community collaboration. Help prepare a meal – much of the ingredients for which are grown in the co-op garden – and then dine on the results, including alfajores (classic South American cookies) for dessert. Your leader-guided tour continues after lunch in Recoleta Cemetery, a labyrinth of ornate mausoleums. After a stop at the grave of Eva Peron, head to Palermo to see beautiful parks and the unique Floralis Generica – a huge metal flower. Enjoy a few hours of free time in the afternoon. In the evening, enjoy a professional tango performance, followed by an hour-long beginner's class. The dancers will explain the origin of the style and its rich history.
Day 12: Iguazu Falls (Brazil)
This morning, transfer to the airport and board your flight to Puerto Iguazu in Argentina (2 hours). While you are flying into Argentina, today will actually be spent exploring the Brazilian side of Iguazu Falls, so please be sure you have any necessary visas. At over two-kilometres in length, and are made up of 275 waterfalls in total, Iguazu is higher than Niagara Falls and wider than Victoria Falls. The Brazilian side of the falls offers great panoramic views, which you'll get to spend time taking in today. Return to your hotel in Argentina for the evening.
Day 13: Iguazu Falls (Argentina)
Rise and shine for a 7.30 am departure to the Argentinean side of the falls today, where you will be able to get up close to this incredible feat of nature. There is a system of boardwalks on the Argentinian side of the falls that allow you to access some incredible viewing points, or you could choose to take an optional Zodiac (panga) ride beneath them for an even more exhilarating approach (chat to your leader for details). At about 3 pm, you'll have to chance to accompany your leader on a visit to a Guarani community or, if you wish, you can continue admiring Iguazu Falls. Return to the hotel at approximately 5 pm and enjoy a free evening.
Day 14: Rio de Janeiro
Cross the border into Brazil this morning and take an included flight (2 hours) from Foz do Iguacu to Rio de Janeiro. Once you have transferred to your hotel and settled in, you are free to explore lively Rio at your own pace. Maybe head to the white sands of Cobacapana and Ipanema beaches for an interesting snapshot of local life. If you're interested in listening to some live music, maybe head to Lapa and join the locals for some dancing.
Day 15: Rio de Janeiro
Embrace an early start this morning and embark on a full-day guided tour of Rio. Start with a visit to Corcovado Mountain for sweeping views over the city from the base of the Christ the Reedemer statue. Next, head to Santa Teresa and discover the eclectic architecture, restaurants and art galleries. Continue to the famous Selaron Steps to see Chilean artist Jorge Selaron's famous artwork. Give your feet a break during a lunch stop at an incredible NGO called Gastromotiva, where dishes are made by marginalised members of the community who receive free culinary training. The meals are even made using donated produce. Finish the day with a walking tour of the Port area, which is recognized for its historical significance to the African slave trade in Brazil. You'll be joined by a local guide from the Pretos Novos Institute (Institute of Research and New Black Memory) during your walk who will illuminate the history of slavery and resistance in the area. When your tour ends at approximately 4 pm you are free to use the rest of your day however you please.
Day 16: Rio de Janeiro
Your trip comes to an end after breakfast this morning.
Complimentary Airport Arrival Transfer
Santiago - Half-day guided walking tour
Santiago - Cerro San Cristobal Funicular
Casablanca region - Tour of an organic & biodynamic vineyard including wine tasting
Valparaiso - Guided City tour
Valparaiso - Pisco Sour workshop & Sunset
Valparaiso - Lukas Museum
Mendoza - Full-day winery tour - Includes lunch
Mendoza - Closed-door restaurant lunch
2-night stay at a traditional estancia
Estancia - Polo workshop
Estancia - Empanada Making Workshop
Polo workshop
Buenos Aires - Orientation walk
Complimentary Airport Arrival Transfer
Buenos Aires - Full-day guided tour
Buenos Aires - Tango demonstration by professional dancers
Buenos Aires - Tango dance lesson
Iguazu Falls - Entrance & tour of the Brazilian side of the falls
Iguazu Falls - Entrance & tour of the Argentinian side of the falls
Iguazu Falls - Guarani community visit
Rio de Janeiro - Total Rio Tour Combo 1: Santa Teresa, Corcovado, Christ & Copacabana
Meals
14 Breakfast(s) Included
4 Lunch(es) Included
2 Dinner(s) Included

Style: Peregrine

Hotel (11 nights), Hotel Feature Stay (2 nights) Estancia Feature Stay (2 nights)
Question: How many suitcases can I take with me on my trip?
Each person is allowed one "check-in," and one "carry-on." Remember to take all valuables with you as "carry-on", because electronic equipment, cameras, laptops, jewelry, business documents and money are not covered by the airlines' liability, so always carry them aboard with you.
Question: Is Airfare Included in the Price?
Airfare from your point of origin to and from the trip is not included in the land price.
Similar Tours Other Travelers Liked
AffordableTours.com® does not itself offer, service or administer the Travel Packages, and the ultimate terms and conditions of any Travel Package made available via the Site Offerings (including the prices quoted in connection with same) will be determined by the applicable Third-Party Travel Service Provider. AffordableTours.com® does not represent or warrant that the Price Quotes are accurate, up-to-date or free of error, or that same will be honored by the applicable Third-Party Travel Service Providers. All Price Quotes, Travel Package availability, Travel Package details/itinerary and other Content are subject to change without notice. All travel details published by and through the Site Offerings should be confirmed directly with the applicable Third-Party Travel Service Provider prior to making any travel plans. Reliance on any information made available to you by and through the Site Offerings is solely at your own risk.
How It Works
Vacationing has never been easier or cheaper with the help of a dedicated travel consultant from AffordableTours.com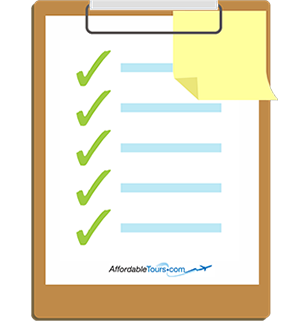 Find your perfect trip on our website and simply request a free quote. Need to speak to a live person? Call us 7 days a week at 1-800-935-2620. No robots here!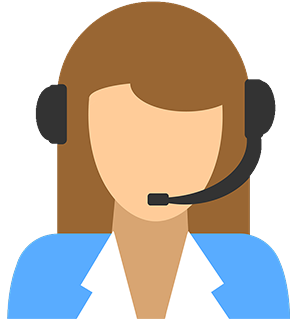 Your personal travel consultant will reach out and be your point of contact for your entire travel experience from start to finish. Did we mention you'll be working with an award winning team? Sweet!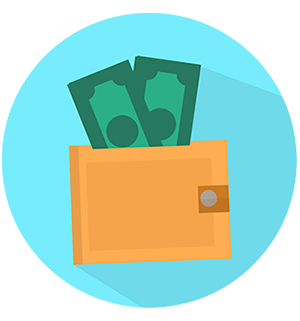 Because we're one of the largest sellers of travel, we're able to give you a discount on your vacation package. No one beats our prices!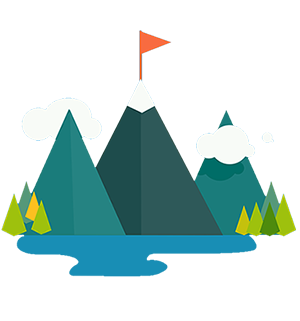 Knowing you got the best deal, all that's left is for you to pack your bags and enjoy your vacation!