Ecuador & Its Galápagos Islands with the Amazon 2021
Quito Round-trip
Why Pay Retail?
Call us or a quick quote!
Dates & Prices
Start Date
End Date
Offers
Brochure
Land Price
Our Price
Quote
Feb 03, 2021
Feb 14, 2021
Deals

$7,260

Get Lower Price
Get Quote
Feb 17, 2021
Feb 28, 2021
Deals

$7,260

Get Lower Price
Get Quote
Mar 03, 2021
Mar 14, 2021
Deals

$7,260

Get Lower Price
Get Quote
Mar 17, 2021
Mar 28, 2021
Deals

$7,260

Get Lower Price
Get Quote
Apr 28, 2021
May 09, 2021
Deals

$7,260

Get Lower Price
Get Quote
Jun 23, 2021
Jul 04, 2021
Deals

$7,260

Get Lower Price
Get Quote
Jul 21, 2021
Aug 01, 2021
Deals

$7,260

Get Lower Price
Get Quote
Oct 13, 2021
Oct 24, 2021
Deals

$7,260

Get Lower Price
Get Quote
Oct 27, 2021
Nov 07, 2021
Deals

$7,260

Get Lower Price
Get Quote
Nov 10, 2021
Nov 21, 2021
Deals

$7,260

Get Lower Price
Get Quote
LOW UNPUBLISHED PRICES ON GLOBUS TOURS
Why pay full price? Call us or click above for a quick quote and save money on Globus Tours.
Discount for Young Travelers!
Discount for Young Travelers!
Promotion Details
Young travelers ages 8-17 receive a 10% discount on the land only portion of their vacation, plus as always receive our AffordableTours.com extra savings. Child discount does not apply to all vacations, please contact your Travel Consultant for applicable tours.
Must Book By Thu, Dec 31, 2020
View Promotion Terms & Conditions ›
10% off Young Traveler discount based on the full land-only cost of the tour. Only applies to Globus and Cosmos; does not apply to Avalon Waterways, vacations including Oberammergau or Escapes Vacations by Globus. To receive the Young Traveler discount, the age of the traveler must qualify at start date of the vacation. Does not apply to custom groups. Discount is applicable to any accommodation. Additional restrictions may apply.
Big Savings For Small Groups
Big Savings For Small Groups
Promotion Details
Traveling with family and friends has always been rewarding, and now the rewards can really pile up. Small groups of 5, 6, or 7 can save 5% per person off the land-only portion of the vacation. And don't forget: in groups of 8 to 15, one person travels at half price; in a group of 16+, one person travels free. You'll also receive our additional AffordableTours.com everyday savings.
Must Book By Thu, Dec 31, 2020
View Promotion Terms & Conditions ›
Traveling party of 5, 6, or 7 must travel from same origination point and must be advised at the time of booking. Discount on the land-only portion of core tour, not including extra night accommodations, extensions, taxes/fees, tips, and supplements. Does not apply to Globus Escapes, Cosmos, Monograms, vacations including Oberammergau or Avalon Waterways. Not combinable with other group allowances. Travelers already traveling at a discount, such as children, do not count toward the party total. Offer reliant on space availability, and applies to new bookings only. Full cancellation penalties will apply. Does not apply to custom groups or Escapes by Globus. Additional restrictions may apply.
Triple Room Reduction
Triple Room Reduction
Promotion Details
Save when three people travel together and share accommodations, plus you'll also get our additional AffordableTours.com everyday savings.
Must Book By Thu, Dec 31, 2020
View Promotion Terms & Conditions ›
Reduction varies by vacation and may not available on all packages. Does not apply to custom groups or Escapes by Globus. Additional restrictions may apply.
Up to $500 Welcome Back Credit for Repeat Travelers
Up to $500 Welcome Back Credit for Repeat Travelers
Promotion Details
Each time you travel on a Globus family of brands vacation (Cosmos, Globus, Avalon or Monograms) from 2019 onward you can earn up to $250 per person ($500 per couple) Welcome Back Credit to use towards your next vacation, plus as always our AffordableTours.com additional savings. There will be some select exceptions to the credit, including Escapes by Globus, Oberammergau, Monograms City Get-a-ways, Private Touring and any heavily discounted programs like Avalon Suite Rewards. Please see the list below for your potential credit amount listed per person.
Spend $2499 or less and receive $100 credit
Spend $2500 - $3499 and receive $150 credit
Spend $3500 - $4499 and receive $200 credit
Spend $4500 & Over and receive $250 credit
Combinable with all applicable consumer promotions except those with any Globus family of brands special discount programs of the vacation price.
Must Book By Thu, Dec 31, 2020
View Promotion Terms & Conditions ›
The Welcome Back Credit will be awarded upon completion of Globus family of brands vacations from 2019 onward. Credit amount can only be applied to the land/cruise or cruise only portion of a new Globus family of brands vacation (excluding Escapes by Globus, 2020 Oberammergau, select Cosmos tours, Monograms City Getaways, and Custom/Charter vacations). Credit amount is per person and must be redeemed for a future vacation with a deposit within 2 years from date of credit issue. Bookings can be made by contacting your preferred travel agent. Passenger name or past invoice number is required to redeem the credit. Combinable with all applicable consumer promotions except those with any Globus family of brands special discount programs of the vacation price. Credit is not redeemable for cash, non-refundable deposit, airfare, transfers, travel insurance, prepaid gratuities, pre/post nights, or optional excursions and is non-transferrable. All federal, state and local laws and regulations apply. Valid for all participating Globus family of brands offices. Additional restrictions may apply.
Book With Flexibility
Peace of Mind
Complimentary "Peace of Mind" Travel Plan for 2021 trips
Change Destination / Vacation
Change to a different destination or vacation with the Globus Family of Brands.
Change Dates
Choose new departure dates if your plans change.
Great Service
Award-winning service, low prices, client satisfaction
Tour Itinerary
This exciting cruise vacation lets you sample the natural wonders of Ecuador and its Galápagos Islands. Enjoy guided sightseeing in Quito and have your photo taken at the "Center of the World." You'll also explore one of the oldest streets in Quito to visit with local artists and taste some Ecuadorian chocolate at a chocolate factory. Before taking to the sea, a highlight of your trip will be a visit to the Charles Darwin Research Station to learn about conservation efforts for the giant tortoises. Then, embark on an exciting 4-night cruise among various Galápagos Islands on the recently refurbished Treasure of Galápagos. Have your camera ready as your Naturalist points out colonies of sea lions, pelicans, albatross, several species of Darwin's finches, marine iguanas, flamingos, masked boobies, blue-footed boobies, frigatebirds, storm petrels, short-eared owls, and other birds. Each day venture to a new island which is home to species found nowhere else in the world! You'll also have a chance to snorkel in the tropical waters and perhaps get a look at sea turtles, sharks, and rays.Following your adventure around the Galápagos Islands, continue on to encounter a new set of flora and fauna in the Amazon! From Quito, fly to Coca and travel by canoe to your Amazon lodge for a 3-night stay that includes a rainforest canopy walk, a guided night tour to see the wildlife that comes out at night, cruises through the flooded forest, and spend time with the natives on a visit to a local village and school. A remarkable cruise adventure!
Day 1: ARRIVE IN QUITO, ECUADOR
Bienvenido a Ecuador! South America's Most Biodiverse Country

Take free time today to relax and prepare for your upcoming Galápagos adventure, or walk through the historic city to sample ceviche or helado (Latin-American ice cream). Dine out tonight or ask about the best clubs for music and dancing.
Day 2: QUITO
A Gold Altar, Artistic Avenues, and Two Hemispheres in One Day

CLASSIC Take a Guided Sightseeing Tour of Quito that showcases the colonial city's historic sites, including the impressive Legislative Palace with its enormous sculpted mural of Ecuadorean history. You'll also see Independence Plaza and visit the 16th-century San Francisco Monastery, and La Compañía Church—the exquisite Jesuit cathedral with its spectacular Spanish baroque architecture—more than 160 years in the making.

DISCOVERY Take a Guided Walk down Calle La Ronda—one of Quito's oldest streets—with a wealth of artist's workshops and galleries where you'll meet local artists and learn about their original works. Later, visit a local chocolate factory for a tour and a tasting to discover why Ecuador is one of the world's finest chocolate producers.

CLASSIC Your day in Quito ends with a Guided Excursion to the Ciudad Mitad del Mundo—a monument to the Equator—the "middle of the world." Stand in both the Northern and Southern Hemispheres at the same time at the exact location of the Earth's Equator. Observe the equatorial effects of the dual-spiraling directions of water and balancing eggs on end.

This evening, enjoy a welcome dinner with delicious regional cuisine.

(B,D)
Day 3: BALTRA–GALÁPAGOS ISLANDS (EMBARKATION)–SANTA CRUZ ISLAND
The Theory of Evolution—and Giant Babies

This morning, take a flight to the Galápagos island of Baltra where you'll embark on your five-day cruise aboard the Treasure of Galápagos.

DISCOVERY Join your naturalist on a Guided Excursion to Santa Cruz Island to visit the Charles Darwin Research Station— established to help conserve the Galápagos' natural habitat and protect the famous giant tortoises. While here, learn about the tortoise-rearing program and see many of the various islands' tortoises.

Later on board your ship, join in a briefing of the next day's adventures, and enjoy a Captain's welcome with cocktails and dinner.

NOTE:
The ship's itinerary may vary according to Galápagos National Park policies and regulations, weather conditions, and seasonal changes to create the perfect cross-section of sites visited.

(B,L,D)
Day 4: SANTIAGO ISLAND
Volcanoes, Marine Life, and Lunar Landscapes

DISCOVERY This morning, you will find yourself anchored in the western-central part of the archipelago where volcanoes are still active, attributing to the dramatic scenery. Take a Naturalist Led Excursion of Sullivan Bay on Santiago Island where you will walk on newly-formed (less than 100 years ago) lava flows reminiscent of the lunar landscape. You can catch sight of lava lizards, marine iguanas, Sally Lightfoot crabs, and even the Galápagos penguin.

This afternoon, cruise to Bartolomé Island.

BARTOLOMÉ ISLAND

Hike the Summit, Snorkel, and Swim

ACTIVE Take a Guided Hike to Bartolome's 114-meter summit for spectacular panoramic views of the region with two beautiful bays and fascinating formations of lava flows and spatter cones, including the iconic Pinnacle Rock. Later, take a snorkel and swim off the beach here—home to playful sea lions, Pacific green turtles, white tip reef sharks, and Galápagos penguins.

(B,L,D)
Day 5: NORTH SEYMOUR ISLAND
Masterful Marine Iguanas and Birds of a Different Color

CLASSIC Take a Naturalist-Led Excursion to see colonies of remarkable bird species, including blue-footed boobies, great frigate birds, and magnificent frigate birds—with its inflated red chest and nearly 7-foot wingspread. Watch for gulls and herons of all assortments.

ACTIVE Take a Guided Snorkeling Excursion in the aqua blue waters just off North Seymour Island's shore—teeming with sea lions and amphibious marine iguanas—found only in the Galápagos.

This afternoon, cruise for the sandy island of Mosquera Islet.

MOSQUERA ISLET

A Sea Lion Haven of White Coral Sand

DISCOVERY Take a Guided Walk on the white coral beaches to the islands' largest congregation of Galápagos sea lions. You'll see a wide variety of shore birds reflecting the island's amazing biodiversity—from the deep-gray lava gull to the yellow-crowned night heron.

(B,L,D)
Day 6: SOUTH PLAZA ISLAND
Tracing Darwin's Footsteps and Audubon's Muses

DISCOVERY This morning, take a Naturalist-Led Excursion to South Plaza Island to observe wildlife, including sea lions, land iguanas, marine iguanas, and hybrid iguanas (only found on this island and a result of a cross between land and marine iguanas). You will see blue-footed boobies, Nazca boobies, frigate birds, swallow-tailed gulls, Audubon's shearwaters, and many other species.

This afternoon, cruise to Cerro Brujo on San Cristobal Island.

SAN CRISTOBAL ISLAND

Blue Herons, Blue Lagoons, and a Sleeping Lion

ACTIVE Take a Guided Walk at the site where Charles Darwin first visited the Galápagos. See the volcanic remains of magnificent Kicker Rock—also called León Dormido (Sleeping Lion). Walk beside one of the island's blue lagoons to see a number of migratory birds, including pelicans and great blue herons.

(B,L,D)
Day 7: GALÁPAGOS ISLANDS (DISEMBARKATION)–SAN CRISTOBAL–QUITO
The Geological Genesis of a Magical Archipelago

DISCOVERY This morning, cruise to Puerto Baquerizo Moreno for a Naturalist Guided Tour of the San Cristobal Interpretation Center. You'll learn about the Galápagos' fascinating volcanic origins, remote location, climate, and the arrival of diverse species that inspire both imagination and science.

This afternoon, you'll say farewell to the magical islands of Galápagos and fly to Quito. This evening, spend free time relaxing or enjoy one of Quito's many fine restaurants.

(B)
Day 8: QUITO–COCA–AMAZON
Fly from Quito to Coca and travel by boat down the Napo River to a small tributary where you transfer to a dugout canoe for the remainder of your journey to your Amazon lodge. Floating along the narrow river, discover the Ecuadorian Amazon, the world's largest remaining tropical rainforest, where more life hums, buzzes, chatters, and bubbles than anywhere else on the planet. One Amazonian tree can host more ant species than all of the British Isles put together, one hectare of forest boasts almost as many frog species as all of North America, and the great expanse of jungle contains more than 20% of the Earth's vascular plant species. You can find a monkey small enough to sit on your fingertip, an 8-pound toad, a spider that eats birds, and the world's largest snake—the 30-foot-long anaconda.

(B,L,D)
Day 9: AMAZON
Early this morning, your Naturalist brings you to a parrot clay lick to see parrots, macaws, parakeets, and other species feeding. Next, a walk through the jungle introduces medicinal plants and immense biodiversity that have been used by native cultures for hundreds of years. Tonight, accompany your Naturalist on a night walk or canoe ride to discover creatures rarely seen during the day—you many even spot a caiman or two!

(B,L,D)
Day 10: AMAZON
This morning, depart on a Napo River cruise through the flooded forest in search of the varied wildlife. Here, you will have a good chance of seeing troops of squirrel, capuchin, and howler monkeys, and maybe even the incredibly well-camouflaged 3-toed sloth. Later, visit a local community, school, and village, and spend some time with the natives to learn about their culture and way of life. Finish your day fishing for piranhas or even taking a refreshing swim in the same waters—the less brave can send their guide in first.

(B,L,D)
Day 11: AMAZON–COCA–QUITO
Depart by canoe this morning in search of monkeys, giant otters, and rare birds on your return to Coca for your flight to Quito.

(B)
Day 12: QUITO
Your vacation ends with breakfast this morning.

(B)
Maximum elevation on tour: 9,200 ft.
Small Group Discovery - We never allow more than 16 passengers on our Small Group Discovery vacations, allowing you to truly immerse yourself in the destination and local culture.
Sightseeing & Activities:
Day 1 Arrive Quito, Ecuador:
Welcome to Quito
Day 2 Quito:
Walking tour, visit San Francisco Monastery, La Compania Church, La Ronda Street, a Chocolate factory, and the Equatorial Monument; welcome dinner
Day 3 Quito–Baltra–Galápagos Islands (Embarkation)–Santa Cruz Island:
Fly to the Galápagos Islands; embark Treasure of Galápagos; visit Charles Darwin Research Station on Santa Cruz Island
Day 4 Galápagos Islands Cruising:
Santiago & Bartolomé Islands: Naturalist-guided walks on each island; snorkeling
Day 5 Galápagos Islands Cruising:
North Seymour Island & Mosquera Islet: Naturalist-guided walks on each island; snorkeling
Day 6 Galápagos Islands Cruising:
South Plaza & San Cristobal Islands: Naturalist-guided walks on each island; snorkeling
Day 7 Galápagos Islands (Disembarkation)–San Cristobal Island–Quito:
Disembark Treasure of Galápagos; visit San Cristobal Interpretation Center; fly to Quito
Day 8 Quito–Coca–Amazon:
Fly to Coca; travel by boat and dugout canoe to your Amazon lodge
Day 9 Amazon:
Visit a parrot clay lick; guided walk through the jungle; night walk or canoe ride
Day 10 Amazon:
Cruise on the Napo through the flooded forest; visit a local community, school, and village
Day 11 Amazon–Coca–Quito:
Return to Coca; fly to Quito
Day 12 Quito:
Your vacation ends this morning
Meals:
Hygiene and Safety Protocols for Globus Tours
Today's world has changed, but what remains certain is Globus' commitment to guest safety, comfort and peace-of-mind while traveling with us. To that end, Globus has established a worldwide Assurance program, with enhanced on-trip protocols and procedures, to ensure the health – and happiness – of guests throughout their travels with us.
It all starts with Globus' Global Health & Safety Team, dedicated to ensuring that cleanliness of all operations exceeds today's travel standards—from start to finish. The following areas address Globus' commitment to providing a safe and clean environment for guests.
A SAFE & WARM WELCOME
Globus will enact new tour check-in procedures and pre-trip health screenings to offer guests a safe start to their journey, including adherence to social distancing requirements.
BLENDING CULTURAL PROXIMITY WITH SOCIAL DISTANCE
Globus will ensure safe distances for guests throughout the journey, on coach and during excursions. This includes providing masks for guests use at any time where social proximity could be an issue as well as the possibility of reducing group sizes, if required. And wireless listening technology – including Globus' Go Beyond Devices in Europe – enables safe distances between guests and other travelers on excursions.
FOCUS ON GUEST AND TEAM MEMBER HEALTH
To ensure a healthy environment for team and guests, Globus will conduct regular temperature checks for both guests and team, and when necessary, masks will be worn by Globus' team members when with guests.
TOUCHING HEARTS, NOT HANDS
Traveling with Globus removes many of the "touch points" of travel, including luggage handling, check in/out, expedited entry into attractions and more. Globus are further reducing risk with hands-free service, meaning all self-services replaced by staff, including buffet meals replaced with table service. Globus will also ensure hand sanitizing is available throughout each trip, on coach and in hotels.
COMMITMENT TO CLEAN
As a part of Globus' commitment to clean, Globus is requiring enhanced cleaning procedures with hotel partners, on motorcoaches, vehicles and throughout every trip, including additional daily disinfecting procedures that go above-and-beyond already strict health and safety procedures.
PARTNERS IN DISCOVERY AND IN HEALTH
Globus has strict health and safety protocols, which have been in place for years, focused on ensuring all aspects of operation- from vehicles and equipment used on trip to excursions and hotel procedures. This process will continue with new, elevated health and safety checks, to maintain their promise that each touch-point on tours and cruises are considered in their commitment to guest and team member well-being.
Dates & Prices do not include air travel.
Participation in this vacation requires purchase of the following flights from Avalon Waterways, not included in pricing: (1) roundtrip air from your U.S. gateway, starting at $898 (based on Miami departure in February 2021) and intra-vacation air segments; or (2) intra-vacation air segments only. Required intra-vacation air segments are: Quito/Galápagos; Galápagos/Quito; Quito/Coca; Coca/Quito. Air prices were effective on November 19, 2019, and their availability is limited. At the time you purchase your tour, air prices may be higher.

Price is per person, based on double room occupancy. Gratuities to Local Guides & drivers are included.

Call for single accommodation details and prices. Triple rooms are not available.

Prices shown include cruise in an ocean-view junior suite with private balcony. To upgrade to the master suite, add from $600 to $640 per person in double occupancy or from $1,200 to $1,280 in single occupancy.

Additional accommodations before or after your tour may be available.

2022 prices and itineraries are subject to change.
Quito: Swissotel
This contemporary hotel is located in the commercial district of Quito, minutes away from historical Old Town. The hotel offers a wide variety of dining with six restaurants and two bars. Other features include a luxury spa, indoor and outdoor pools, fitness center, tennis and racquetball courts, beauty salon, gift shop, and business center.
Address:
12 de Octubre 1820 y Luis Cordero
Quito , Ecuador
Coca: Napo Wildlife Center
The Napo Wildlife Center Amazon Lodge is the ultimate alternative luxury eco-hotel in Amazonian Ecuador. Amenities include a restaurant, bar, two parrot clay licks, two canopy towers, boutique, library, Internet, and laundry service.
Address:
Río Yaupi N 31-90 y AV. Mariana de Jesus
Coca , Ecuador
Question: How many suitcases can I take with me on my trip?
Each person is allowed one "check-in," and one "carry-on." Remember to take all valuables with you as "carry-on", because electronic equipment, cameras, laptops, jewelry, business documents and money are not covered by the airlines' liability, so always carry them aboard with you.
Question: Is Airfare Included in the Price?
Airfare from your point of origin to and from the trip is not included in the land price.
Similar Tours Other Travelers Liked
The staffs were exceptional and helpful. The Galapagos catamaran had material problems and hot water was spotty and uncertain. The chef tried but fell short. Much more snorkeling than advertised was provided but most accepted the change. The Napo Wildlife center was a first class operation on every respect. Staff , accommodations, amenities, activities and food outstanding. The Swishotel in Quito was a great hotel and a good choice. Tipping guidelines we were given said said tipping in Quito was covered in tour price. The people providing services in Quito did not seem to understand that being the case. That was a little uncomfortable to all. Overall a good tour. Thanks.
very personable, and very knowledgeable, patient with my grandchild.
This was a idyllic trip an it flowed so smoothly. More detailed from Globus and/or Avalon Waterway about the 'wet landings' for the individual Galapagos Islands would relieve a lot of anxiety for travelers who have no prior knowledge of the trip and the process..
The trip is very nice. The ocean is rough in October. Guests should know to prepare with pills or patches. The water is cooler but snorkeling was available once or twice a day. A water camera is a must. You can't buy even a disposable one there. May be only chance to get pics of turtles, penguins,or swimming with sea lions. Not to mention the fish and sharks. The land is hard to walk on lava chunks. The boat does have walking sticks that makes it easier. Buffet three meals a day. Staff is excellent. Only limited English though.
The people were very nice. The boat was great.The food was very good. Everyone felt fine until the last 2 days. Over 50 % of the guests came down with intestinal problems. We think the food may have been tainted.
AffordableTours.com® does not itself offer, service or administer the Travel Packages, and the ultimate terms and conditions of any Travel Package made available via the Site Offerings (including the prices quoted in connection with same) will be determined by the applicable Third-Party Travel Service Provider. AffordableTours.com® does not represent or warrant that the Price Quotes are accurate, up-to-date or free of error, or that same will be honored by the applicable Third-Party Travel Service Providers. All Price Quotes, Travel Package availability, Travel Package details/itinerary and other Content are subject to change without notice. All travel details published by and through the Site Offerings should be confirmed directly with the applicable Third-Party Travel Service Provider prior to making any travel plans. Reliance on any information made available to you by and through the Site Offerings is solely at your own risk.
How It Works
Vacationing has never been easier or cheaper with the help of a dedicated travel consultant from AffordableTours.com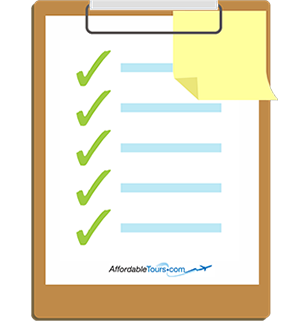 Find your perfect trip on our website and simply request a free quote. Need to speak to a live person? Call us 7 days a week at 1-800-935-2620. No robots here!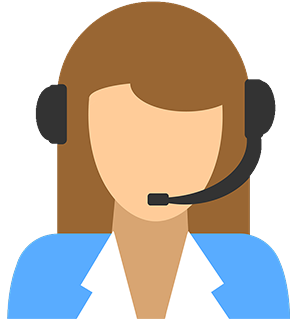 Your personal travel consultant will reach out and be your point of contact for your entire travel experience from start to finish. Did we mention you'll be working with an award winning team? Sweet!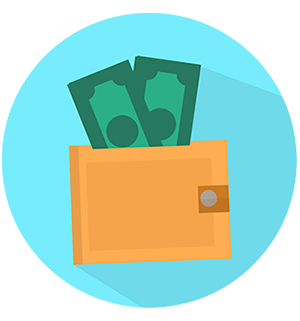 Because we're one of the largest sellers of travel, we're able to give you a discount on your vacation package. No one beats our prices!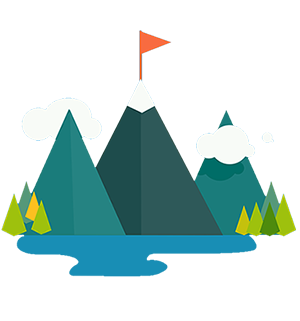 Knowing you got the best deal, all that's left is for you to pack your bags and enjoy your vacation!