Why Pay Retail? Call us or click for a quick quote and save money!
Overview
Dates & Prices
Start Date
End Date
Offers
Brochure
Land Price
Our Price
Quote
Aug 08, 2020
Aug 15, 2020
Call Us

$3,999

Get Lower Price
Get Quote
Jun 26, 2021
Jul 03, 2021
Call Us

$3,999

Get Lower Price
Get Quote
Jul 17, 2021
Jul 24, 2021
Call Us

$3,999

Get Lower Price
Get Quote
Aug 07, 2021
Aug 14, 2021
Call Us

$3,999

Get Lower Price
Get Quote
Call or submit a quote to get our Low Prices!
Countries Visited
Cities Visited
Tour Itinerary
Walk through glacial landscapes and soak in steaming hot springs, step into Viking realms on a visit to a traditional turf house, set out on a whale-watching excursion to seek out minke and humpback whales, taste traditional Icelandic bread fresh from a geothermal bakery.
From glittering glaciers to black-sand beaches, Iceland's wild landscapes will surprise and inspire travelers of all ages. Explore this subarctic isle's natural and cultural treasures alongside our dynamic guides as you step behind the curtain of a spectacular waterfall or hike to the edge of a volcanic crater. Descend inside a lava tunnel, delve into Viking history, or opt to try your hand at riding hardy Icelandic horses.
Day 1: Reykjavík
Arrive in time to meet your fellow travelers for a welcome gathering this evening. Your arrival transfer is included.
Transport: Please go to the Flybus booth inside the arrival hall before exiting the airport, and advise staff about your name and that you're doing a G Adventures trip. They will then hand you a ticket for the bus that brings you to your start hotel. The bus shuttles leave regularly (approx. every 30 minutes) from the airport to Reykjavik and you can take any of them with this voucher.
Activity: The adventure begins tonight. Feel free to explore before your welcome meeting, but make sure you're back in time to meet the group. Check for the meeting time on the welcome note at the hotel. After introductions, your CEO will review the details of your tour. Please note that normal check-in times apply at our start hotels, but you can usually store your luggage for the day if you arrive early.
Accommodation: Hotel Klettur (or similar)

Day 2: Reykjavík
Start the morning at the Perlan museum, which showcases Iceland's geological forces through exhibits on volcanic eruptions, explosive geysers, and more. After a classic Icelandic hot dog lunch, hop aboard a ship for a whale-watching expedition on Faxaflói Bay. Search for minke whales, humpback whales, dolphins, and porpoises diving through the waves, and learn about the incredible diversity of sea life in Iceland's waters. The rest of the day is free for relaxing at your hotel or exploring Reykjavík.
Activity: Visit the Wonders of Iceland exhibit at the Perlan museum, where you can see and feel all of Iceland's natural wonders under one roof. Walk through a 100m long man-made ice cave to experience what glacial environments are like, and how global warming affects this part of the world. Top your visit off with an unparalleled 360° view of Reykjavik and surrounding areas from the observation deck.
Activity: Enjoy a traditional Icelandic hot dog for lunch. Typically made with lamb, and a bit of pork and beef, these hot dogs have a natural casing that give a satisfying snap when you bite into it. They're often topped with raw white onions, crispy fried onions, capers, mustard, ketchup, herbs, a sweet brown mustard called pylsusinnep and remoulade, a sauce made with mayo. Walk up to the stand and order "one with everything"!
Activity: Take a boat ride into Faxaflói bay to try and spot minke and humpback whales, dolphins, and porpoises. Each tour has an expert guide to maintain safety at sea and answer any questions you may have.
Transport: Settle in and scan the scenery from the convenience of a private vehicle.
Accommodation: Hotel Klettur (or similar)
Meal(s): Breakfast Lunch
Day 3: Hveragerði
Set off on a hike through an area dotted with hot springs, stopping to soak your feet in steaming pools along the way. Then head to a traditional Icelandic horse farm to meet the friendly equine residents and learn about this special breed. Icelandic horses are small, hardy, and have a unique ambling gait called the tölt. Opt to saddle up and ride through the surrounding hills with a guide before gathering at the farm for a homemade lunch. This afternoon, travel to a vast lava field and enter one of the longest lava tunnels in Iceland, where we'll explore the amazing inner workings of a volcanic eruption. Continue to our hotel in Hveragerði, a town built around its own bubbling hot spring.
Activity: Hike along the scenic Reykjadalur trail. Walk along the rolling hills and pools of bright blue water. Follow the steaming pools that line the footpath until you come to the hot springs - natural pools heated by geothermal activity.
Activity: The Icelandic horse is a very unique breed. Although small and at times pony-sized, Icelandic horses are long-lived and hardy. Tour this working farm and learn all you need to know about the Icelandic horse, with a focus on its gait and unique character.
Activity: Experience the otherworldly beauty of one of Iceland's most spectacular features, the lava tunnel. Formed by enormous lava flows during a volcanic eruption, these tunnels boast a twisting labyrinth of passageways, filled with unique formations and underground waterfalls.
Transport: Settle in and scan the scenery from the convenience of a private vehicle.
Accommodation: Hotel Ork Selfoss (or similar)
Meal(s): Breakfast Lunch
Day 4: Golden Circle
Discover the celebrated Golden Circle, a circuit that will take us to some of Iceland's most amazing natural treasures. Hear the roar of the mighty Gullfoss waterfall and visit the Geysir hot spring, the namesake of all the world's geysers. Continue to Thingvellir National Park, where the North American and Eurasian tectonic plates collide. Then visit a geothermal bakery to watch bakers digging pots of fresh bread out of hot black sand. Taste a slice still warm from the ground, and get the recipe for a loaf of rye. In the late afternoon, opt to stop by the Laugarvatn Fontana Spa for a soothing soak in geothermal waters.
Activity: Discover one of the most impressive waterfalls in Iceland, Gullfoss and complete the circuit known as the Golden Circle. This massive waterfall cascades over three "steps" before spilling into a large crevice. Fed by a glacier lake, the water passing through the falls can be a dark grey depending on how much sediment gets pushed through the river.
Activity: See a variety of geothermal pools and the erupting hot spring Strokkur. Geysir is one of the oldest geysers recorded in the world, but is most often dormant. Strokkur erupts a spray of boiling hot water straight into the air about every ten minutes.
Activity: Stop at Thingvellir National Park, a UNESCO world heritage site, to see the tectonic faults created by North American and Eurasian tectonic plates shifting apart. The Oxara river cuts through the largest rift in the valley, Almannagja, and leads to the Oxarafoss waterfall. Iceland's parliament was also established in the area in 930. The park was later created to protect the remains of the open-air assembly grounds. One of the most-visited sights in Iceland, the park is an excellent spot for camping, hiking and snorkelling between the tectonic plates.
Activity: Watch first hand as bakers dig out a pot of fresh bread from hot black sand. Taste the bread, served hot from the ground with some butter and take home the recipe for Iceland's famous rye bread.
Transport: Settle in and scan the scenery from the convenience of a private vehicle.
Accommodation: Hotel Ork Selfoss (or similar)
Meal(s): Breakfast
Day 5: South Coast
Today, explore Iceland's amazing history, from the Viking era to the industrial revolution. Visit a traditional turf-walled dwelling, and step inside a 20th-century schoolhouse while learning about Iceland's architectural heritage, folk crafts, and modern technology. Then take a short walk to the Skógafoss waterfall, one of the biggest falls in Iceland at more than 80 feet across. Enjoy a picnic lunch near the base of the waterfall and watch for rainbows sparkling in the spray. This afternoon ramble on one of Iceland's legendary black-sand beaches.
Transport: Settle in and scan the scenery from the convenience of a private vehicle.
Activity: Visit Skogar Museum and take a tour of one of Iceland's most iconic sights, a traditional turf house. Named after the turf used to create the walls and the roof, these cheap but effective houses helped the early Icelandic people to survive the region's harsh seasons. Learn about the construction of these homes, the families who lived there and how a unique culture evolved out of these humble communities.
Activity: Visit Skógafoss, one of the largest and most recognizable waterfalls in Iceland. The 60m (200 ft) high falls forms a constant mist that floats in the air, if viewed in the sunlight the mist can create rainbows. The sound and view of the thundering water cutting through the green hills make the falls a must-see on any trip to Iceland.
Accommodation: Hotel Dyrholaey (or similar)
Meal(s): Breakfast Lunch
Day 6: Westman Islands/Vík
Leave the mainland behind and voyage to the Westman Islands, a volcanic archipelago off Iceland's southern coast. Go ashore on Heimaey, the only inhabited isle in the archipelago, and wander among the white wooden buildings of the single tiny town. Learn about the island's recent volcanic history, view parts of the town buried by lava flows, and hike up the slopes of the Eldfell crater, where the ground is still warm from geothermal activity! Search for adorable puffins and other seabirds nesting on the island's steep cliffs, then sail back to Vík—the southernmost village in Iceland, known for its black-sand beach and strange rock formations.
Activity: Take a tour of the rugged coastlines of the Westman Islands. Formed by underwater volcanoes, some of these islands surfaced as late as 1963, and feature an exciting array of caves, monoliths and sheer cliffs. On top of the beautiful features, these islands boast the world's largest populations of Atlantic Puffins (before September) and a high potential to spot breaching whales like Orcas or Fin whales.
Transport: Get to the next spot on your route aboard a convenient and efficient ferry boat.
Accommodation: Hotel Dyrholaey (or similar)
Meal(s): Breakfast
Day 7: Reykjavík
Return to Reykjavík this morning, stopping along the way to visit Seljalandsfoss, one of Iceland's most spectacular waterfalls. Step behind the curtain of the falls into a hidden cave filled with mist, and enjoy one of the best photographic opportunities in Iceland. Continue to the famed Blue Lagoon to soak in the hot spring's iridescent blue waters. Spend the afternoon exploring Reykjavík on your own before gathering for a farewell dinner.
Activity: Seljalandsfoss is a 60m (196 ft) tall waterfall located along the popular ring road. Behind the flow of water is a path, allowing visitors to peek behind the curtain of water cascading over the rocks above.
Transport: Settle in and scan the scenery from the convenience of a private vehicle.
Activity: Drop by The Blue Lagoon geothermal spa, possibly the top attraction in the country. Located close (about 40 mins) from Reykjavík in the Grindavík lava field, the spa is open year round, providing a steamy respite from Icelandic winters. The waters are said to have healing properties and temperatures in the bathing lagoons average 37-39 °C (98-102 °F).
Accommodation: Hotel Klettur (or similar)
Meal(s): Breakfast Dinner
Day 8: Reykjavík
Depart at any time.
Activity: Not ready to leave? Your CEO can help with travel arrangements to extend your adventure.
Meal(s): Breakfast
Meals Included
7 breakfasts, 3 lunches, 1 dinner
Transport
Private minivan/bus, boat, walking
Inclusions
Your Family Journeys Moment: Horse Farm Visit, Hveragerði Your Foodie Moment: Geothermal Bakery Visit, Laugarvatn Your Family Journeys Moment: Skogar Open Air Museum, Hveragerði Your Wellness Moment: Blue Lagoon Visit, Grindavík. Arrival transfer. Perlan Museum visit. Whale watching tour. Visit a horse farm. Lava tunnel visit. Golden Circle tour including Thingvellir National Park, Gulfoss waterfall and Geysir Hot Springs. Skogafoss waterfall picnic lunch. Visit a Black Sand Beach. Westman Islands excursion. Seljalandsfoss waterfall. Blue Lagoon admission. All transport between destinations and to/from included activities.
Question: How many suitcases can I take with me on my trip?
Each person is allowed one "check-in," and one "carry-on." Remember to take all valuables with you as "carry-on", because electronic equipment, cameras, laptops, jewelry, business documents and money are not covered by the airlines' liability, so always carry them aboard with you.
Question: Is Airfare Included in the Price?
Airfare from your point of origin to and from the trip is not included in the land price.
Similar Tours Other Travelers Liked
This was my 8th tour with this operator and I have a 9th scheduled. Obviously I am happy with this operator.
It was a great tour and are guides were very knowledgeable.
A Gadventures tour is a great affordable way to see the country and get the opportunity to meet and interact with the local people
It was a dream vacation.Thank you.
The G-Adventures travel guides were excellent
All 100% perfect, nothing to be done better
The G Adventures tour was fantastic.
Very satisfied with tour, enjoyed it very much.
I liked the variety of activities and the chance to opt out without undue pressure. I met some really fun people on this tour.
Everyone connected with the tour went above and beyond. The tour was more than I ever dreamt!
Our CEO Solofo for this trip is fantastic. He is patient and very nice. He went extra ways to help me and other members. I really enjoy this trip because of him! He is an excellent CEO. I definitely will recommend to other friends about him. Pls let him know that we really enjoy his introduction. He is also very informative and knowledgeable. In a word, he is excellent!
Great trip at a reasonable price.
Awesome trip in a great country. Our CEO was professional and fun!!!
G adventures offers hands down some of the best tour packages out there!
The Japan vacation was better than I expected!!!! It was an active "moving" trip, which I truly enjoyed. I've done "coach tours" where you sit on the bus and they take you -- this experience was "hands on" riding the buses, trains and running through the streets -- it was amazing !!!!! We got the full feel of Japan and the people. This trip is not for the weak or slow pace crowd - you drag your luggage through the streets, up and down stairs --- it was truly exciting and exhilarating. G adventures has a fan for life. The instructions and assistance was outstanding -- Great job - Steve (AffordableTours.com) was outstanding !
AffordableTours.com® does not itself offer, service or administer the Travel Packages, and the ultimate terms and conditions of any Travel Package made available via the Site Offerings (including the prices quoted in connection with same) will be determined by the applicable Third-Party Travel Service Provider. AffordableTours.com® does not represent or warrant that the Price Quotes are accurate, up-to-date or free of error, or that same will be honored by the applicable Third-Party Travel Service Providers. All Price Quotes, Travel Package availability, Travel Package details/itinerary and other Content are subject to change without notice. All travel details published by and through the Site Offerings should be confirmed directly with the applicable Third-Party Travel Service Provider prior to making any travel plans. Reliance on any information made available to you by and through the Site Offerings is solely at your own risk.
How It Works
Vacationing has never been easier or cheaper with the help of a dedicated travel consultant from AffordableTours.com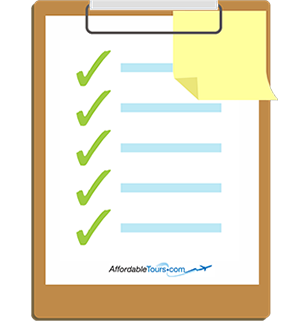 Find your perfect trip on our website and simply request a free quote. Need to speak to a live person? Call us 7 days a week at 1-800-935-2620. No robots here!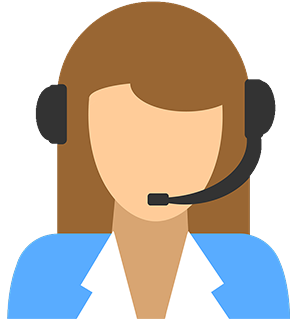 Your personal travel consultant will reach out and be your point of contact for your entire travel experience from start to finish. Did we mention you'll be working with an award winning team? Sweet!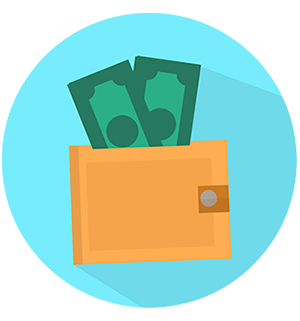 Because we're one of the largest sellers of travel, we're able to give you a discount on your vacation package. No one beats our prices!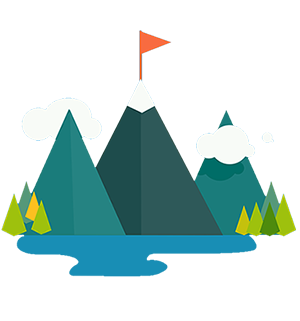 Knowing you got the best deal, all that's left is for you to pack your bags and enjoy your vacation!