Dates & Prices
Start Date
End Date
Offers
Brochure
Land Price
Our Price
Quote
Jun 19, 2021
Jul 07, 2021
Call Us

$3,785

Get Our Price
Get Quote
Jul 10, 2021
Jul 28, 2021
Call Us

$3,785

Get Our Price
Get Quote
Jul 31, 2021
Aug 18, 2021
Call Us

$3,785

Get Our Price
Get Quote
Aug 14, 2021
Sep 01, 2021
Call Us

$3,785

Get Our Price
Get Quote
Aug 28, 2021
Sep 15, 2021
Call Us

$3,785

Get Our Price
Get Quote
Sep 04, 2021
Sep 22, 2021
Call Us

$3,785

Get Our Price
Get Quote
Sep 18, 2021
Oct 06, 2021
Call Us

$3,785

Get Our Price
Get Quote
Call or submit a quote for award-winning value and service!
Tour Itinerary
Get the low-down of the historical, cultural and culinary highlights of Russia and the Baltics on a 19-day immersive experience through Russia, Finland, Estonia, Latvia and Lithuania. Marvel at the grandeur of Moscow, the beauty of Russia's ancient capitals Suzdal and Novgorod, and the grace of St Petersburg. See the medieval spires of Tallinn, the funky bars of Riga and the Baroque-styled quirks of Vilnius. Visit colourful markets, be immersed in art and architecture and kayak Lithuanian lakes. Discover what these northern European neighbours are hiding within their bounds - often the most unassuming of places have the best-kept secrets, and spots on this trip are no exception.
Day 1: Moscow
Zdrastvutye! Welcome to Moscow, a city that has survived centuries of revolution and tumult, from the days of the tsars through the communist era to the growing pains of democracy. Your adventure begins with a welcome meeting at 6 pm tonight at your hotel. After the meeting, your leader will organise an optional meal so you can enjoy your first taste of delicious Russian cuisine with new friends. If you arrive in Moscow with time to spare, there's plenty to see in this fascinating, historic city. Consider taking an immersive local-led tour with Urban Adventures like the Moscow Underground tour, which reveals Soviet Russia through the mind-bending Moscow Metro.
Day 2: Suzdal
Get ready for a morning of travelling. You'll take the train to Vladimir and then get transferred to Suzdal, arriving around middday. The town is a main stop on Russia's legendary Golden Ring, the circle of ancient and former capitals that played an important part in the formation of the Russian Orthodox Church. Fairy tale-esq Suzdal is filled with contrasting examples of early Russian architecture, where onion-domed monasteries stand next to lovingly decorated wooden cottages.In the afternoon, get to know Suzdal on a 3-hour walking tour of this 'open-air museum'. Take in the grandeur of the Kremlin, the carved stonework of the Cathedral of the Nativity, the trading square, market and monasteries. If there's time, walk along the banks of the river and then pop into a local cafe for tea, bliny (pancakes) with caviar, or the Suzdal specialty of medovukha (honey-based spiced mead) or peek inside the crumbling churches that line the narrow streets and alleys. Tonight, meet with your group and be welcomed into a local household to enjoy some hearty home cooking.
Day 3: Moscow
This morning, say goodbye to Suzdal and travel back to Moscow. The afternoon and evening is all yours to spend. Maybe hop on and off the metro to explore the palace-like stations, visit Tretyakov Art Gallery, or spend a leisurely afternoon at Gorky Park. Tonight would also be the perfect time if you want to see any of the theatre performances, but we recommend you to book the ticket in advance as they are in high demand.
Day 4: Moscow – Overnight Train
Visit the mausoleum of Russia's most famous revolutionary – Lenin. Join the groups of tourists and locals waiting see the preserved body of the initiator of the 1917 Russian revolution, contained in an austere building in Red Square. Continue with a local guide to the Kremlin grounds, home to the oldest and most important churches in the country, and the resting place for many Tsars and Tsarinas. Walk through the soaring towers and cathedrals of the political and spiritual heart of Russia before entering the Armoury Museum, home to an eye-bulging former royal collection of ambassadorial gifts, Faberge eggs, coronation robes and glittering jewels. This evening board an overnight train to Novgorod (approximately 8 hours) from Moscow's Leningradskiy railway station.
Day 5: Novgorod
Arrive early in the oldest city in Russia. Explore the city's sights on foot with your local guide. The city's foremost attraction is the graceful Kremlin on the banks of the Volkhov River. Inside there are museums and the Cathedral of St Sophia, as well as the amazing Millennium Monument, which tells the story of 1000 years of Russian history. On the opposite bank of the river are quiet shady streets, the graceful ruins of Yaroslav's Court, and other echoes times gone by. In your free time, maybe check out the Yurev Monastery on the shores of Lake Ilmen, visit the Wooden Architecture Museum just outside of town, or catch a performance at the Philharmonic Hall. In the summer you can relax on the little riverside beach or take a boat trip on the Volkhov River. Tonight, maybe hit the banya (bath house) for a refreshing steam and wash with the locals.
Day 6: St Petersburg
Travel by private bus from Novgorod to St Petersburg, one of Russia's most celebrated cities (approximately 4 hours). Truly one of Europe's grandest cities, the living museum of St Petersburg is a blend of baroque European architecture and Russian royal history, built by the Russian tsar Peter the Great by forced peasant labour. Head out on a walking tour with your leader to learn about the city. In the evening, visit the home of our local friends and have a tea party, Russian-style. Not all of the family members speak English, but with your leader on hand to interpret and their warm hospitality, you'll be feeling like one of the family in no time. These families live in St Petersburg's Soviet-era communal apartments, which are still common in St Petersburg. This is a truly unique local experience that you won't find anywhere else.
Day 7: St Petersburg
Built on 42 islands, St Petersburg is also known as the 'Venice of the North'. Spend a free day exploring the city, crossing its many rivers and canals at your own pace. Perhaps enjoy incredible views across the city from the colonnade at St Isaac's Cathedral, or walk along Nevsky Prospekt – St Petersburg's main street. Maybe pop into one of the many bakeries or coffee shops along the way, or head down to Aleksandr Nevsky Lavra where Russia's great musicians and writers like Tchaikovsky and Dostoyevsky are laid to rest in the cemetery. Feeling artistic? You could give life to a family of matryoshka dolls in a painting workshop. Whatever you choose, the city is easy to get around and your leader can help you make the most of your free day. Tonight, perhaps gather together your fellow travellers and seek out a cosy restaurant.
Day 8: Helsinki
After breakfast, transfer to the train station in St Petersburg for your onward travel to Finland. Say goodbye to your Russian leader and hop on the train to Helsinki. Keep in mind that you do have another meeting scheduled at 6 pm, so if you've got a few hours spare once you've arrived, perhaps check out the magnificent Suomenlinna Sea Fortress, Senate Square or catch a performance at the National Theatre. You may want to consider purchasing the Helsinki Card – which is both an economical way to travel on Helsinki City Transport (HKL) services and free admission to the main Helsinki sights and nearly 50 museums.
Day 9: Tallinn
Leave Helsinki after breakfast and catch a ferry across the Gulf of Finland to the Estonian capital of Tallinn (approximately 3 hours). Arrive mid-afternoon, check into your hotel and start your time here with a short orientation walk through the city. The rest of your day is then free to enjoy this exceptionally preserved medieval city and all it has to offer. Perhaps head out and enjoy some of the region's culinary specialties or stop for a drink and people watching on the main square. With its steep red roofs, spires, pastel-coloured buildings and new restaurants and bars, Estonia's capital is a real treat to explore. Seeing the vibrant streets of Tallinn now, it's difficult to fathom that Soviet occupation only ended in 1991.
Day 10: Tallinn
Today is free to do as you wish, but an exploration of the Old Town is recommended. Located here is the last remaining gothic town hall in northern Europe, Old Thomas; the Raapteek, which has housed a pharmacy since the 15th century; and St Olaf Church, a major landmark of Tallinn. You can head towards Upper Tallinn, home to the noble families, to see amazing views of Lower Tallinn and the medieval spires of the town walls. The 13th-century Toompea Castle, where the Estonian Parliament sits, and the 19th-century orthodox Alexander Nevsky Cathedral are some of the main attractions of Upper Tallinn. Alternatively, you could head to Pirita to chill out at Tallinn's most popular beach, or visit Kadriorg Palace, a palace built by czar Peter the Great for his second wife Catherine I. Make sure you spend some time in the beautiful gardens surrounding the palace. Or perhaps head to the Kalamaja district, with it's well-preserved streets lined with colourful wooden houses.
Day 11: Tallinn / Riga
Spend the morning in Tallinn and visit any sites you missed yesterday. Depart by bus after lunch, crossing the border and arriving in the Latvian capital of Riga in the early evening. The 4-hour journey is a good chance to take a nap or relax with a podcast. Riga is renowned for its welcoming locals and a fascinating art nouveau heritage. Tonight, perhaps grab a drink at one of the many bars in the Old Town after you've settled into your lodgings.
Day 12: Sigulda / Riga
Travel by public transport to Sigulda, a pretty town with medieval history that backs onto Gauja National Park. Take the cablecar across the river to Turaida Castle, which began construction in 1214 and is made from striking red bricks. Take a guided tour and then explore the castle grounds which feature sculptures set in evergreen woodland. Take a hike along the winding Gauja River with your leader, taking in the clear air and thick Latvian forest. Return to Riga in the afternoon and spend the rest of the day as you please.
Day 13: Riga
Today you will finally get the chance to explore your base for the past two nights, beautiful Riga. Take an orientation tour and see the Doma Cathedral, St Peter's Basilica, House of Blackheads, the Swedish Gate, The Great Guild & Small Guild and the Cat House. There is nothing scheduled for the rest of the day, so you are free to explore at your own pace. Perhaps pay a visit to The Museum of Occupation of Latvia, which offers insight into the hardships suffered by Latvians during its occupation by, first, the Germans and, later, the Soviets. The Central Market Halls are a great place to haggle for supplies for a picnic lunch if it takes your fancy. Make sure you give the bitter but reputedly healthy Riga Black Balsam a try. The recipe is secret, but it contains rare ingredients such as Valerian, Wormwood, Black Pepper, Ginger, Gentian and Linden flower.
Day 14: Siauliai / Klaipeda
Set off by private bus after breakfast and cross the border into Lithuania. After a stop at the famous Hill of Crosses at Siauliai, continue onto the former Prussian city of Klaipeda (approximately 6 hours in total), the city of sculptures and jazz. Klaipeda used to be a member of the Hanseatic League and is the gateway to the Curonian Spit – a long and narrow sand dune peninsula separating the Curonian lagoon from the Baltic Sea. Upon arrival check into our local family-owned guesthouse, then head out to the waterfront and explore the Old Town centre, which features 18th-century wooden buildings and other historic monuments.
Day 15: Curonian Spit National Park / Klaipeda
Today, take a day trip to explore the unique World Heritage-listed Curonian Spit National Park – the second-oldest national park in the former Soviet Union. This is a spectacular landscape full of beaches, sand dunes and forested areas. The peninsula is only 400 metres wide in parts but 98 kilometres long. It formed only 5000 years ago by strong winds and currents which constantly change the shape of the landscape to this day. Only recently a whole village was swallowed by the inexorable sand. According to legend, the spit was formed by the girl giant Neringa, who poured sand into the Baltic Sea to protect the bay from storms and create an embankment for fishermen to live. On our day trip you will explore the tiny village of Nida and the surrounding beaches by bike. Look in the distance to see the Russian border, and learn about amber, which has been mined here since the 19th century. Spot the rather unique attribute of the area, the weather vanes. Each village has its own unique design. For lunch, perhaps try the smoked pike for which the spit is famous.
Day 16: Aukstaitija National Park
After breakfast, travel by a mix of private transport and local trains to the town of Ignalina (approximately 6 hours) and then on to Aukstaitija (pronounced owk-sty-chee-ah) National Park and the charming village of Ginuciai where our home stay is located. As one of the most delightful national parks in the Baltic states, Aukstaitija has 126 lakes, an abundance of waterways, hills and woods. Enjoy the hospitality and home-cooking of our host family for the next two days.
Day 17: Aukstaitija National Park
This morning you will take a guided kayak ride through the lakes and rivers, past villages and through forests, to an ancient pagan site on top of a hill with a wishing tree. The top affords great views across the surrounding forests and lakes. The rest of the day is free to visit some of the local attractions, such as the nearby villages that date from the 14th century and consist of traditional wooden houses and farmsteads. The 19th-century Ginuciai Watermill is another point of interest. You can hike to some glorious lookouts, do some fishing, take a swim in the lake or river rapids, or just relax. Perhaps ask our host family to fire up the sauna for the ultimate relaxation and cleansing experience.
Day 18: Vilnius
Continue your journey today by local train to the capital of Lithuania, Vilnius (approximately 4 hours). Having once been occupied by Sweden, Poland, France and Russia, each occupier has left its mark in some way on this picturesque city. Vilnius offers a different picture of the Baltics than Riga and Tallinn, but it's every bit as interesting. On arrival, take an orientation walk with your leader that covers Cathedral Square and its free-standing belfry an the length of pedestrianised Pilies Gatve, lined by baroque churches. The rest of the day is free. A definite must is a visit to the Museum of Occupations and Freedom Fights, previously called the Museum of Genocide Victims and better known under the name KGB Museum, as it is located in the former KGB headquarters of Vilnius. If you'd like a break from Vilnius' historic monuments, maybe take a walk through some of the charming gardens around the city. Perhaps visit the 'republic' of Uzupis. This inner-city quarter declared independence from Lithuania in 1997 and has statue of Frank Zappa.
Day 19: Vilnius
Your Baltic Experience comes to an end today. Have the time to stay on and dive deeper in Vilnius? An Urban Adventure is the perfect way to see the city through local eyes. Check out urbanadventures.com/destination/Vilnius-tours for information.
Suzdal - Home-cooked dinner
Suzdal - Guided Walking Tour
Moscow - Kremlin & Armoury Guided Tour
Moscow - Red Square & Lenin's Mausoleum
Novgorod - Walking Tour & Kremlin
St Petersburg - Tea party with local family
Sigulda - Gauja River Cable Car
Sigulda - Day Trip
Sigulda - Turaida Castle Guided Tour
Siauliai - Hill of Crosses
Curonian Spit - Bike Ride
Curonian Spit - Full Day Trip to the National Park
Aukstaitija National Park - Guided Kayak Trip
Meals
17 Breakfast(s) Included
1 Lunch(es) Included
3 Dinner(s) Included

Style: Original

Hotel (12 nights), Guesthouse (6 night), Overnight Sleeper Train (1 night), Homestay (2 nights)
Question: How many suitcases can I take with me on my trip?
Each person is allowed one "check-in," and one "carry-on." Remember to take all valuables with you as "carry-on", because electronic equipment, cameras, laptops, jewelry, business documents and money are not covered by the airlines' liability, so always carry them aboard with you.
Question: Is Airfare Included in the Price?
Airfare from your point of origin to and from the trip is not included in the land price.
The trip was both both educational and exciting. I very much enjoyed the sights and culture.
The itinerary was just as I expected! The guide was very good as were the accomodations
Intrepid did such a great job. I never had to worry about where I was supposed to be and it felt so good not to worry about a thing but just to enjoy myself. Our guide was extremely knowledgeable about culture and history.
Taiwan people very friendly. Accommodation were centrally located and easily accessible. Did extra activities then in brochure which was greatly.
Larus our tour guide did an excellent job and was very attentive to our needs. He is very knowledgeable and has a great sense of humor.
Our guide Tarang chandola was exceptional. Courteous, knowledgeable, organized, polite, professional and went above and beyond taking care of our needs and requests offen anticipating what that might be. He made sure we all had the best possible time and offered suggestions to meet the needs of everyone on the tour. This made the trip even more enjoyable.
AffordableTours.com® does not itself offer, service or administer the Travel Packages, and the ultimate terms and conditions of any Travel Package made available via the Site Offerings (including the prices quoted in connection with same) will be determined by the applicable Third-Party Travel Service Provider. AffordableTours.com® does not represent or warrant that the Price Quotes are accurate, up-to-date or free of error, or that same will be honored by the applicable Third-Party Travel Service Providers. All Price Quotes, Travel Package availability, Travel Package details/itinerary and other Content are subject to change without notice. All travel details published by and through the Site Offerings should be confirmed directly with the applicable Third-Party Travel Service Provider prior to making any travel plans. Reliance on any information made available to you by and through the Site Offerings is solely at your own risk.
How It Works
Vacationing has never been easier or cheaper with the help of a dedicated travel consultant from AffordableTours.com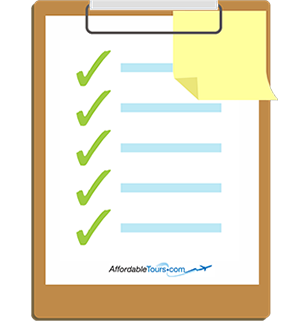 Find your perfect trip on our website and simply request a free quote. Need to speak to a live person? Call us 7 days a week at 1-800-935-2620. No robots here!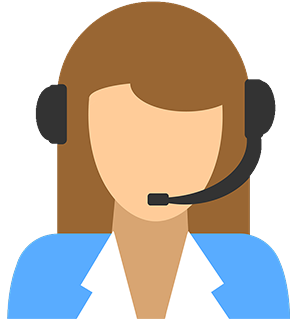 Your personal travel consultant will reach out and be your point of contact for your entire travel experience from start to finish. Did we mention you'll be working with an award winning team? Sweet!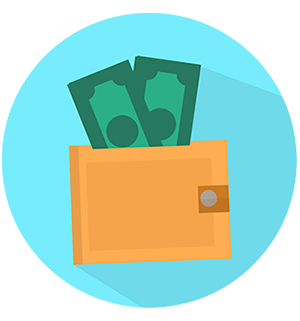 Because we're one of the largest sellers of travel, we're able to give you a discount on your vacation package. No one beats our prices!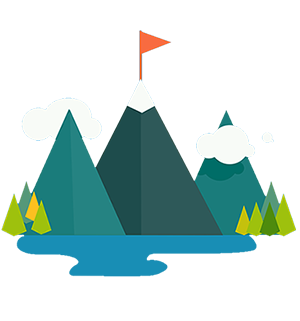 Knowing you got the best deal, all that's left is for you to pack your bags and enjoy your vacation!