Fascinating Israel 2020
From Tel Aviv to Jerusalem
Why Pay Retail?
Call us or a quick quote!
LOW UNPUBLISHED PRICES ON GLOBUS TOURS
Why pay full price? Call us or click above for a quick quote and save money on Globus Tours.
Discount for Young Travelers!
Discount for Young Travelers!
Promotion Details
Young travelers ages 8-17 receive a 10% discount on the land only portion of their vacation, plus as always receive our AffordableTours.com extra savings. Child discount does not apply to all vacations, please contact your Travel Consultant for applicable tours.
Must Book By Thu, Dec 31, 2020
View Promotion Terms & Conditions ›
10% off Young Traveler discount based on the full land-only cost of the tour. Only applies to Globus and Cosmos; does not apply to Avalon Waterways, vacations including Oberammergau or Escapes Vacations by Globus. To receive the Young Traveler discount, the age of the traveler must qualify at start date of the vacation. Does not apply to custom groups. Discount is applicable to any accommodation. Additional restrictions may apply.
Big Savings For Small Groups
Big Savings For Small Groups
Promotion Details
Traveling with family and friends has always been rewarding, and now the rewards can really pile up. Small groups of 5, 6, or 7 can save 5% per person off the land-only portion of the vacation. And don't forget: in groups of 8 to 15, one person travels at half price; in a group of 16+, one person travels free. You'll also receive our additional AffordableTours.com everyday savings.
Must Book By Thu, Dec 31, 2020
View Promotion Terms & Conditions ›
Traveling party of 5, 6, or 7 must travel from same origination point and must be advised at the time of booking. Discount on the land-only portion of core tour, not including extra night accommodations, extensions, taxes/fees, tips, and supplements. Does not apply to Globus Escapes, Cosmos, Monograms, vacations including Oberammergau or Avalon Waterways. Not combinable with other group allowances. Travelers already traveling at a discount, such as children, do not count toward the party total. Offer reliant on space availability, and applies to new bookings only. Full cancellation penalties will apply. Does not apply to custom groups or Escapes by Globus. Additional restrictions may apply.
Triple Room Reduction
Triple Room Reduction
Promotion Details
Save when three people travel together and share accommodations, plus you'll also get our additional AffordableTours.com everyday savings.
Must Book By Thu, Dec 31, 2020
View Promotion Terms & Conditions ›
Reduction varies by vacation and may not available on all packages. Does not apply to custom groups or Escapes by Globus. Additional restrictions may apply.
Up to $500 Welcome Back Credit for Repeat Travelers
Up to $500 Welcome Back Credit for Repeat Travelers
Promotion Details
Each time you travel on a Globus family of brands vacation (Cosmos, Globus, Avalon or Monograms) from 2019 onward you can earn up to $250 per person ($500 per couple) Welcome Back Credit to use towards your next vacation, plus as always our AffordableTours.com additional savings. There will be some select exceptions to the credit, including Escapes by Globus, Oberammergau, Monograms City Get-a-ways, Private Touring and any heavily discounted programs like Avalon Suite Rewards. Please see the list below for your potential credit amount listed per person.
Spend $2499 or less and receive $100 credit
Spend $2500 - $3499 and receive $150 credit
Spend $3500 - $4499 and receive $200 credit
Spend $4500 & Over and receive $250 credit
Combinable with all applicable consumer promotions except those with any Globus family of brands special discount programs of the vacation price.
Must Book By Thu, Dec 31, 2020
View Promotion Terms & Conditions ›
The Welcome Back Credit will be awarded upon completion of Globus family of brands vacations from 2019 onward. Credit amount can only be applied to the land/cruise or cruise only portion of a new Globus family of brands vacation (excluding Escapes by Globus, 2020 Oberammergau, select Cosmos tours, Monograms City Getaways, and Custom/Charter vacations). Credit amount is per person and must be redeemed for a future vacation with a deposit within 2 years from date of credit issue. Bookings can be made by contacting your preferred travel agent. Passenger name or past invoice number is required to redeem the credit. Combinable with all applicable consumer promotions except those with any Globus family of brands special discount programs of the vacation price. Credit is not redeemable for cash, non-refundable deposit, airfare, transfers, travel insurance, prepaid gratuities, pre/post nights, or optional excursions and is non-transferrable. All federal, state and local laws and regulations apply. Valid for all participating Globus family of brands offices. Additional restrictions may apply.
Book With Flexibility
Peace of Mind
Complimentary "Peace of Mind" Travel Plan for 2021 trips
Change Destination / Vacation
Change to a different destination or vacation with the Globus Family of Brands.
Change Dates
Choose new departure dates if your plans change.
Great Service
Award-winning service, low prices, client satisfaction
Tour Itinerary
Israel has been a pilgrimage center for people throughout the ages and is a treasure trove of historical and biblical sites. On this Israel tour, start in Tel Aviv and end in Jerusalem with overnights in Haifa and Kibbutz. Along the way, visit the most famous and interesting sites, including many UNESCO World Heritage Sites: in Haifa, the golden-domed Baha'i Shrine, the world center of Baha'i faith; Acre, a historic walled port-city where you'll see some of the immense underground Crusader city, dating from 1104-1291; and Masada, a rugged cliff-top fortress where Jewish zealots chose death rather than slavery to the Romans. Also visit many of the sites associated with Jesus, including Cana, site of the first miracle; Mount of Beatitudes, where Jesus delivered his Sermon on the Mount; Capernaum, where Jesus recruited his first followers among the fishermen; the Garden of Gethsemane with its Rock of Agony, where Jesus prayed his last prayer before his arrest; the Church of the Holy Sepulchre, erected on the site of the crucifixion; and the Church of the Nativity in Bethlehem, which stands on the site where Jesus was born.Also, visit the Via Dolorosa; the Mount of Olives; the Israel Museum, with the Dead Sea Scrolls; and much more. Globus has arranged some out-of-the-ordinary experiences for you on this Israel tour. Take a relaxing cruise on the Sea of Galilee, and hear a lecture on kibbutz life. Additionally, travel to the Dead Sea, where Globus has arranged for you to experience the water's incredible buoyancy and receive a salt scrub gift.These are just some of the many highlights of this once-in-a-lifetime Israel vacation!
Day 1: ARRIVE IN TEL AVIV, ISRAEL
. Welcome to Tel Aviv! Enjoy this evening's welcome dinner with your traveling companions and Tour Director. (D)
Day 2: TEL AVIV. EXCURSION TO VALLEY OF ELAH–LATRUN–JAFFA.
Drive into the ancient land of the Philistines and in the Valley of Elah. Stop at the site of David's victory over the Philistine champion, Goliath, and hear about this biblical event. Later, refresh your memory with the tale of Samson and Delilah as you proceed through the land of the Dan tribe to the wide Valley of Ayalon. At strategic Latrun, visit the MONASTERY OF THE TRAPPIST MONKS. Continue along the Mediterranean shore and stop in Jaffa for a walk through the beautifully restored ancient port, where medieval pilgrims started their strenuous 2-day trek to Jerusalem. Return to Tel Aviv.
Today's Distance: 50 mi / 80 km (B)
Day 3: TEL AVIV–CAESAREA–ACRE–HAIFA.
Start your tour of the Holy Land with Caesarea, the perfect place to learn about the Roman and Crusader presence in the country. Visit the ROMAN AMPHITHEATER and the impressive CRUSADER FORTRESS, and admire Herod's stadium and harbor. Visit Acre, a UNESCO World Heritage Site, at the northern end of the lovely Bay of Haifa. Acre became the capital of the Crusader kingdom after its conquest by Richard the Lionheart. Marvel at the forbidding Ottoman fortress and tour the excavated part of the immense underground CRUSADER CITY with its secret passageways and the vaulted crypt of the Knights of St. John. Continue to Haifa, a city with a long history dating back to biblical times, and enjoy a visit to the golden-domed BAHA'I SHRINE, the world center of Baha'i faith.
Today's Distance: 58 mi / 94 km (B,D)
Day 4: HAIFA–NAZARETH–CANA–SEA OF GALILEE–KIBBUTZ.
Drive to Nazareth in Galilee to visit the contemporary CHURCH OF THE ANNUNCIATION. Next, travel on to Cana, where Jesus changed water into wine at a wedding. To this day, many couples renew their wedding vows at this sacred place. After a panoramic view over Lake Tiberias, [LF] enjoy a relaxing CRUISE on the Sea of Galilee, and see an ancient fisherman's boat said to be from the time of Christ. Time to relax before dinner. This evening, you are invited for a [LF] LECTURE ON KIBBUTZ LIFE.
Today's Distance: 55 mi / 88 km (B,D)
Day 5: KIBBUTZ–MOUNT OF BEATITUDES–CAPERNAUM–BET SHE'AN–JERUSALEM
. Heading towards the Sea of Galilee, visit the MOUNT OF BEATITUDES, where Jesus delivered his Sermon on the Mount. On to CAPERNAUM, where Jesus recruited his first followers among the fishermen. Via the ruins of Kursi, which memorialize two of Jesus' miracles, arrive at the Jordan River, and visit a BAPTISMAL SITE. Then, visit the ancient city of Bet She'an with its fine ROMAN and BYZANTINE RELICS. The city is located at the foot of Mount Gilboa, where King Saul and his son died by their own hands in battle with the Philistines. On the way to Jerusalem, stop for a breathtaking panoramic view of the Holy City, considered one of the oldest places in the world, with a history dating back as far as 4000 BC.
Today's Distance: 122 mi / 197 km (B,D)
Day 6: JERUSALEM. EXCURSION TO MASADA & THE DEAD SEA.
Drive through the Judean wilderness to the Dead Sea, the lowest point on the surface of the Earth. Enjoy the scenery as you follow the road between the salty waters and majestic desert mountains. Catch glimpses of the caves of Qumran, where the precious Dead Sea Scrolls were found. Ascend by cable car to the spectacular cliff-top FORTRESS of Masada, and hear how 960 Jewish rebels made their last stand against Roman forces. Around lunchtime, reach one of the comfortable Dead Sea resorts for free time to [LF] experience the incredible buoyancy in the heavy saltwater and receive a SALT SCRUB GIFT. Then, back to Jerusalem.
Today's Distance: 81 mi / 130 km (B)
Day 7: JERUSALEM. EXCURSION TO YAD VASHEM–THE ISRAEL MUSEUM–BETHLEHEM.
Visit YAD VASHEM, the "World Holocaust Remembrance Center," then continue to the ISRAEL MUSEUM to see the Shrine of the Book and the Dead Sea Scrolls as well as a scale model of Jerusalem at the time of Christ. Proceed to Bethlehem and see Shepherd's Field, where the angels announced the birth of Jesus. Also visit the CHURCH OF THE NATIVITY, which stands on the site where Jesus was born.
Today's Distance: 6 mi / 10 km (B,D)
Day 8: JERUSALEM. EXCURSION TO THE OLD CITY.
Visit the GARDEN TOMB and, after a stunning view of the city from the revered MOUNT OF OLIVES, start your guided walking tour. See the Chapel of Dominus Flevit, designed in the shape of a teardrop to symbolize the tears of Christ, and arrive at the GARDEN OF GETHSEMANE, where Jesus prayed the night before his arrest. Nearby are the Cave of the Assumption of Mary, believed to be the Virgin Mary's tomb; and the Cave of Betrayal, where Judas betrayed Jesus. Follow the VIA DOLOROSA with its Stations of the Cross, marking the path Jesus walked on the way to his crucifixion. In Golgotha, visit the CHURCH OF THE HOLY SEPULCHRE, erected on the site of the crucifixion and which houses the remaining five Stations of the Cross. On to the WESTERN WALL, the only remnant of the Second Temple. See the Temple Mount and the Dome of the Rock, which are sacred to both the Jewish and Muslim people. Stroll through the restored Jewish Quarter to MOUNT ZION and visit the UPPER ROOM, where Jesus and his disciples had the last supper; and visit the TOMB OF KING DAVID. This evening, enjoy a farewell dinner with your traveling companions after an unforgettable journey through the Holy Land. (B,D)
Day 9: JERUSALEM
. Your vacation ends with breakfast this morning (the nearest airport is Tel Aviv). (B)
Please check visa requirements with your local consulate(s); responsibility for obtaining visas rests with the traveler.
Sightseeing & Activities:
TEL AVIV
Welcome dinner
LATRUN AREA
Visit the site of David's victory over Goliath in the Valley of Elah, the Monastery of the Trappist Monks in Latrun
JAFFA
Walking tour of the ancient port
CAESAREA
Visit the Roman Amphitheater and the Crusader fortress
ACRE
Visit the underground Crusader city
HAIFA
Visit the Baha'i Shrine
NAZARETH
Visit the Church of the Annunciation
CANA
Visit the site of the first miracle
SEA OF GALILEE

Panoramic view; see an ancient fisherman's boat; [LF] enjoy a cruise
KIBBUTZ
[LF] Lecture on kibbutz life
MOUNT OF BEATITUDES

Visit the site where Jesus delivered his sermon
CAPERNAUM
Visit the site where Jesus recruited his followers
RIVER JORDAN

Visit a baptismal site
BET SHE'AN
Admire its Roman and Byzantine relics
JERUSALEM
A panoramic view from the Mount of Olives; visit the Garden of Gethsemane; guided walking tour, follow the Stations of the Cross along the Via Dolorosa and visit the Church of the Holy Sepulchre, the Western Wall, and walk through the Jewish Quarter to Mount Zion, visit the Upper Room, the tomb of King David; visit Yad Vashem and the Israel Museum; the Church of Nativity in Bethlehem; the Garden Tomb; farewell dinner
MASADA
Ride a cable car and visit the cliff-top fortress
DEAD SEA
[LF] Experience the buoyancy feeling in the Dead Sea water and receive a salt scrub giftMotorcoach or minibus; boat cruise; cable car.
Meals:
Full Israeli breakfast daily; 6 three-course dinners, including a welcome dinner in Tel Aviv and a farewell dinner in Jerusalem
Hygiene and Safety Protocols for Globus Tours
Today's world has changed, but what remains certain is Globus' commitment to guest safety, comfort and peace-of-mind while traveling with us. To that end, Globus has established a worldwide Assurance program, with enhanced on-trip protocols and procedures, to ensure the health – and happiness – of guests throughout their travels with us.
It all starts with Globus' Global Health & Safety Team, dedicated to ensuring that cleanliness of all operations exceeds today's travel standards—from start to finish. The following areas address Globus' commitment to providing a safe and clean environment for guests.
A SAFE & WARM WELCOME
Globus will enact new tour check-in procedures and pre-trip health screenings to offer guests a safe start to their journey, including adherence to social distancing requirements.
BLENDING CULTURAL PROXIMITY WITH SOCIAL DISTANCE
Globus will ensure safe distances for guests throughout the journey, on coach and during excursions. This includes providing masks for guests use at any time where social proximity could be an issue as well as the possibility of reducing group sizes, if required. And wireless listening technology – including Globus' Go Beyond Devices in Europe – enables safe distances between guests and other travelers on excursions.
FOCUS ON GUEST AND TEAM MEMBER HEALTH
To ensure a healthy environment for team and guests, Globus will conduct regular temperature checks for both guests and team, and when necessary, masks will be worn by Globus' team members when with guests.
TOUCHING HEARTS, NOT HANDS
Traveling with Globus removes many of the "touch points" of travel, including luggage handling, check in/out, expedited entry into attractions and more. Globus are further reducing risk with hands-free service, meaning all self-services replaced by staff, including buffet meals replaced with table service. Globus will also ensure hand sanitizing is available throughout each trip, on coach and in hotels.
COMMITMENT TO CLEAN
As a part of Globus' commitment to clean, Globus is requiring enhanced cleaning procedures with hotel partners, on motorcoaches, vehicles and throughout every trip, including additional daily disinfecting procedures that go above-and-beyond already strict health and safety procedures.
PARTNERS IN DISCOVERY AND IN HEALTH
Globus has strict health and safety protocols, which have been in place for years, focused on ensuring all aspects of operation- from vehicles and equipment used on trip to excursions and hotel procedures. This process will continue with new, elevated health and safety checks, to maintain their promise that each touch-point on tours and cruises are considered in their commitment to guest and team member well-being.
Prices are per person, based on double room occupancy.

Single room supplement:
$980-$1290

No triple room reduction.

Additional accommodations before or after your tour may be available.

Tel Aviv: Herods Hotel Tel Aviv
Contemporary High-rise Hotel situated on the Mediterranean, in hub of fashionable tourist center.
Address:
155 Hayarkon Street
Tel Aviv , Israel
Haifa: Dan Panorama
Overlooking the Bay of Haifa and situated on the slopes of Mount Carmel, this landmark hotel offers a choice of spectacular views of the City, Mount Carmel, and endless stretches of Israel¿s stunning Mediterranean coastline. The property is also close to the Panorama Mall, with its many shops and cafes , and the magnificent Bahai Temple. Guest rooms are decorated in a contemporary style and have free Wi-Fi, minibar, and tea / coffee maker. The on-site restaurant serves international and Israeli cuisine. Leisure facilities include a seasonal outdoor pool and a fitness center.
Address:
107 Hanassi Avenue
Haifa , Israel
Kibbutz: Kibbutz Lavi
Guest House & Kibbutz in two buildings, situated on a hillside with views of the Golan Mountains.
Jerusalem: Dan Panorama Jerusalem
The Dan Panorama Hotel Jerusalem with its dignified architecture and honey-colored Jerusalem stone exterior resonates with the spirit of this legendary city. One of Jerusalem's favorite hotels, the Dan Panorama Hotel boasts an exceptional location that enables you to explore Jerusalem's multifaceted attractions simply by stepping outside.
Address:
39 Keren Hayesod Street
Jerusalem , Israel
Question: Are there optional tours for Fascinating Israel?
Yes, there will be optional excursions for this itinerary that you can either purchase 3 weeks prior to the departure date or while on tour.
Question: How many suitcases can I take with me on my trip?
Each person is allowed one "check-in," and one "carry-on." Remember to take all valuables with you as "carry-on", because electronic equipment, cameras, laptops, jewelry, business documents and money are not covered by the airlines' liability, so always carry them aboard with you.
Question: Is Airfare Included in the Price?
Airfare from your point of origin to and from the trip is not included in the land price.
Similar Tours Other Travelers Liked
The tour surpassed my expectations. The pickup and drop off were on time and perfect. Jerusalem is amazing. We saw the ruins at Caesarea, CAPERNAUM and cruised on the Sea of Galilee. We went to visit the BAPTISMAL SITE at the Jordan river. The Dead Sea and Masada are breath taking. I floated in the Dead Sea briefly. People were rubbing clay on their bodys. But I did not. The hotels were clean and the food at the hotels was good. The western wall in Jerusalem was sacred and there were lot of people. The old city is incredible. I strongly recommend that every Christian should visit Jerusalem at least once.
The tour director was often unorganized, did not communicate proactively with the group and did not have a strong enough command of English to properly explain historical detail.
Due to religious reasons, we had to change the route. However, these religious holidays are known and the trip should have been planned accordingly. The hotel Dan Panorama in Jerusalem was not adequate: room too small for two people, and state of place leaving much to be desired (old, some broken items, rust in the bath).
This was my second trip with Affordable Tours. My booking agent could not have been better. He was great. My biggest disappointment with the tour was the guide. Although a very nice person and extremely knowledgeable, she was many times unorganized and did not do anything to bring the "group" together. As I said her knowledge was without a doubt wonderful.
Our guide lacked in personal communication; he was abrupt, argumentive and rude at times. This may be a cultural difference but still not a very desirable characteristic. The tour itinerary was very demanding, partly because our guide chose to add part of the next days agenda to two of our days. We were told that this was because of the Sabbath. We walked 5 hrs in the old city and then went to Bethlehem (scheduled for the following day) and had to walk for another two hrs. This was in 90 degree weather too. The other thing that was less than desirable was the coach...no place to put bottles, cameras, snacks on seat backs; there was no WC for emergencies.
We had a wonderful trip and the itinerary covered a lot of sights!!
AffordableTours.com® does not itself offer, service or administer the Travel Packages, and the ultimate terms and conditions of any Travel Package made available via the Site Offerings (including the prices quoted in connection with same) will be determined by the applicable Third-Party Travel Service Provider. AffordableTours.com® does not represent or warrant that the Price Quotes are accurate, up-to-date or free of error, or that same will be honored by the applicable Third-Party Travel Service Providers. All Price Quotes, Travel Package availability, Travel Package details/itinerary and other Content are subject to change without notice. All travel details published by and through the Site Offerings should be confirmed directly with the applicable Third-Party Travel Service Provider prior to making any travel plans. Reliance on any information made available to you by and through the Site Offerings is solely at your own risk.
How It Works
Vacationing has never been easier or cheaper with the help of a dedicated travel consultant from AffordableTours.com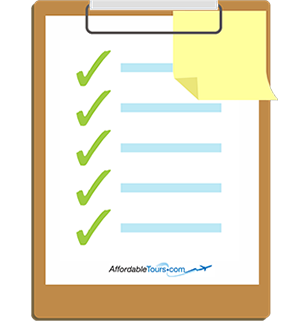 Find your perfect trip on our website and simply request a free quote. Need to speak to a live person? Call us 7 days a week at 1-800-935-2620. No robots here!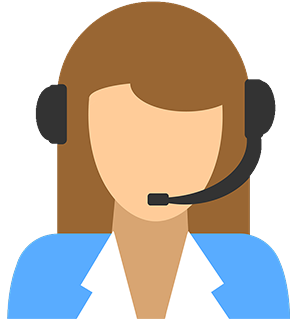 Your personal travel consultant will reach out and be your point of contact for your entire travel experience from start to finish. Did we mention you'll be working with an award winning team? Sweet!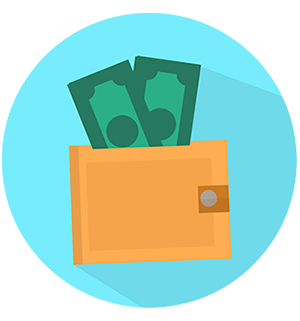 Because we're one of the largest sellers of travel, we're able to give you a discount on your vacation package. No one beats our prices!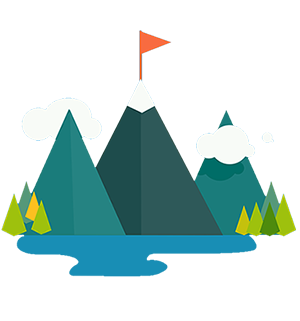 Knowing you got the best deal, all that's left is for you to pack your bags and enjoy your vacation!